Sudden Coffee takes hand-picked beans and uses a state-of-the-art method to prepare and crystallize coffee, creating instant coffee with fresh-brewed flavor. They don't include additives, so everything they send is 100% coffee. You can choose whether you want to receive a coffee pack good for 8 cups, 16 cups, 24 cups, or 32 cups.
DEAL:  Get 20% off on the 8-Cup Subscription! Use coupon code JOY.
FREE TRIAL OFFER: Try the free trial ($3 shipping) – just use this link!
The box includes an information card noting the month of your subscription. They change up their bean selections every quarter.
Brewing is easy — just mix with hot water and enjoy.
Everything inside the box! This was a sample pack — ordinary subscriptions contain 8, 16, 24, or 36 tubes per delivery.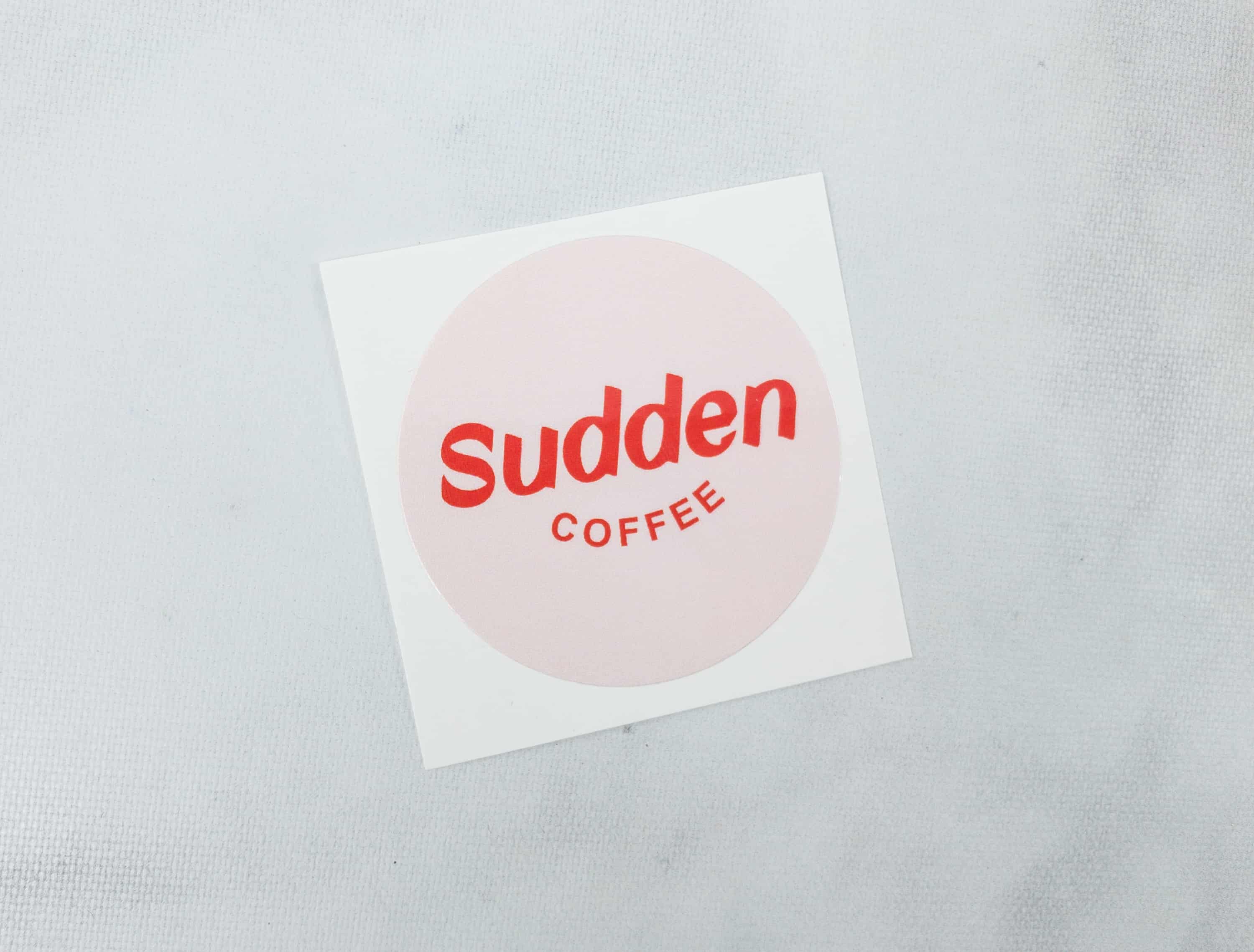 They included a Sudden Coffee sticker!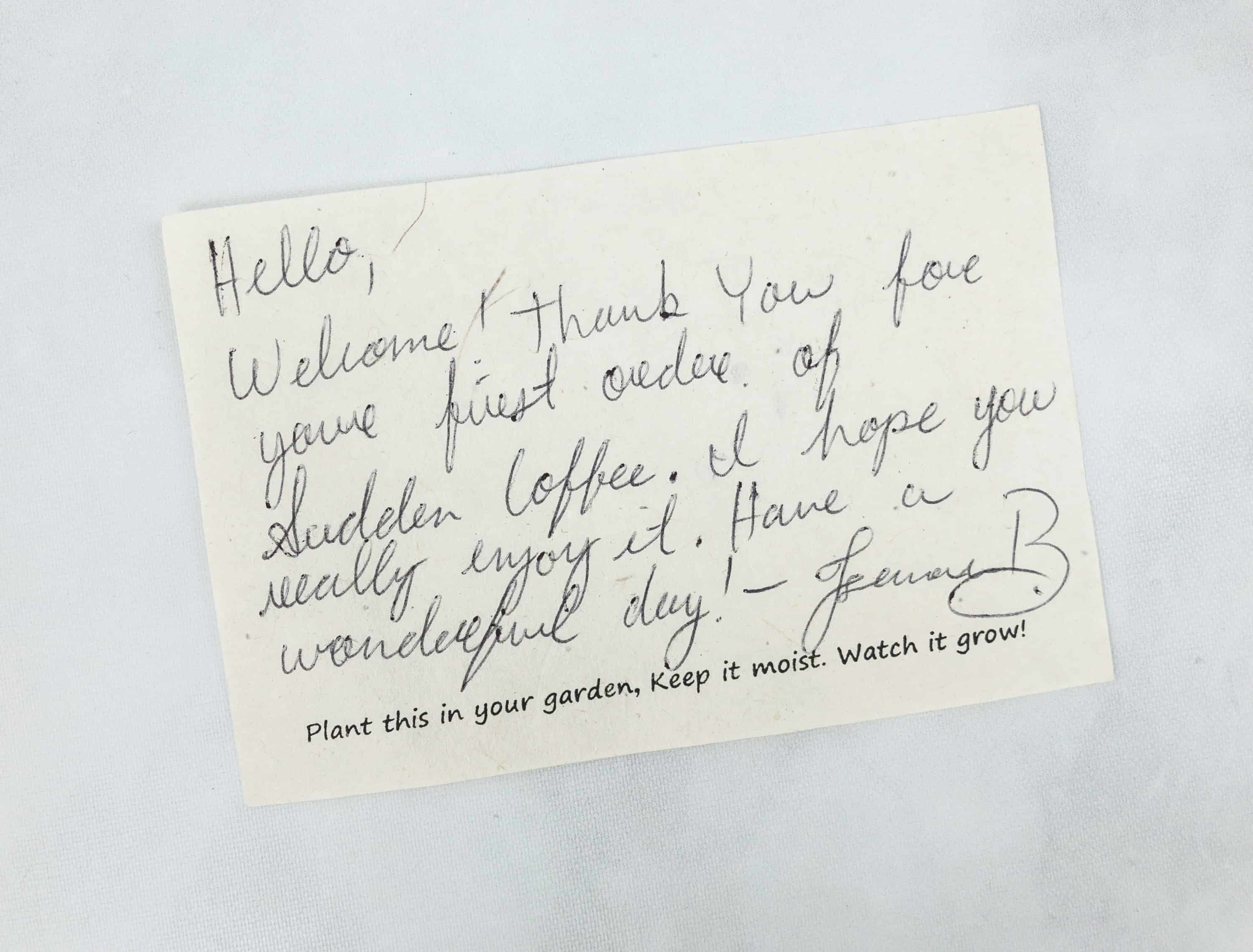 They have also included a hand written greeting card! The company is ecologically conscious, and their coffee tubes are compostable. This note was even sent on seed-embedded paper that you can plant!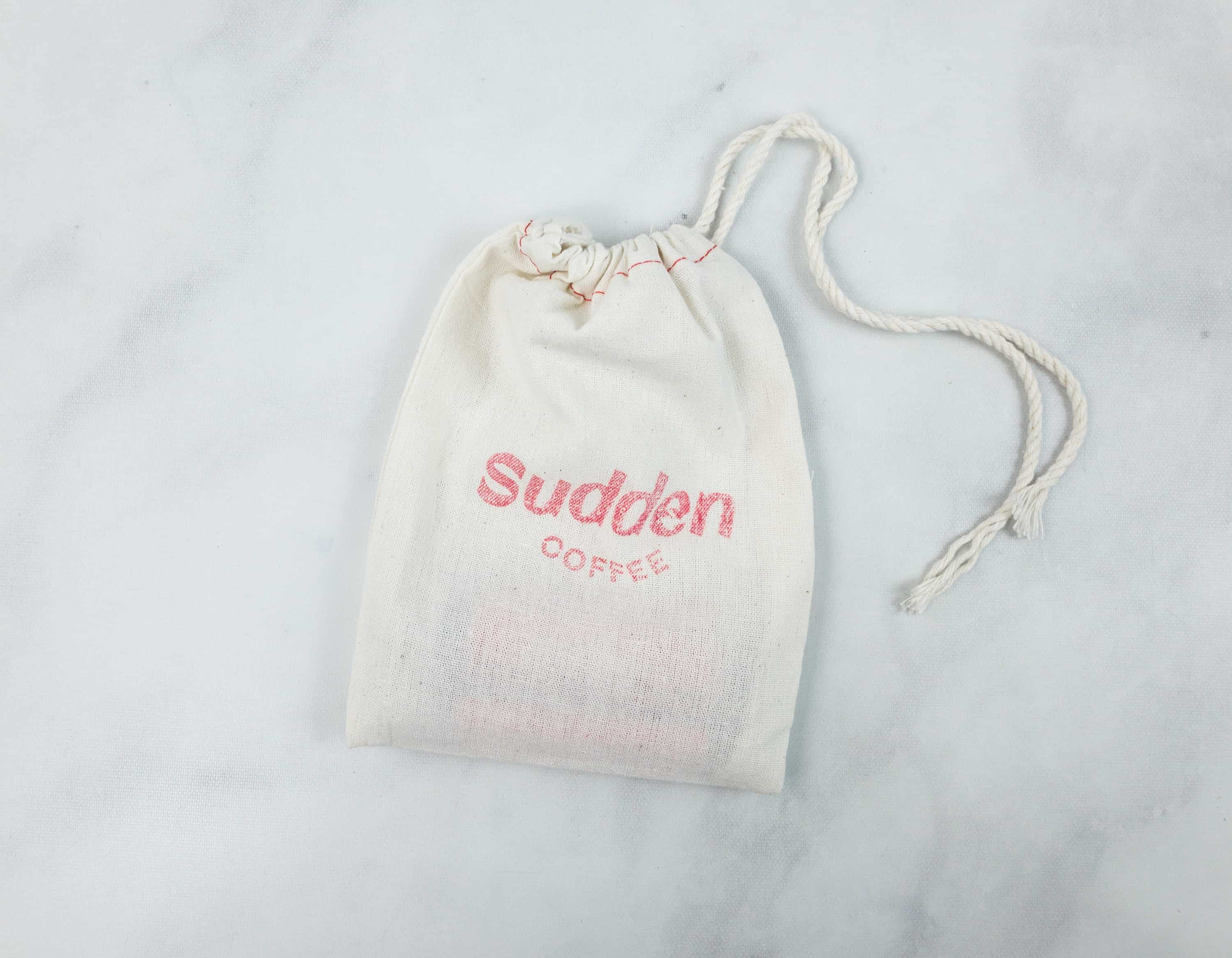 All the sample coffee tubes are placed inside this reusable drawstring pouch!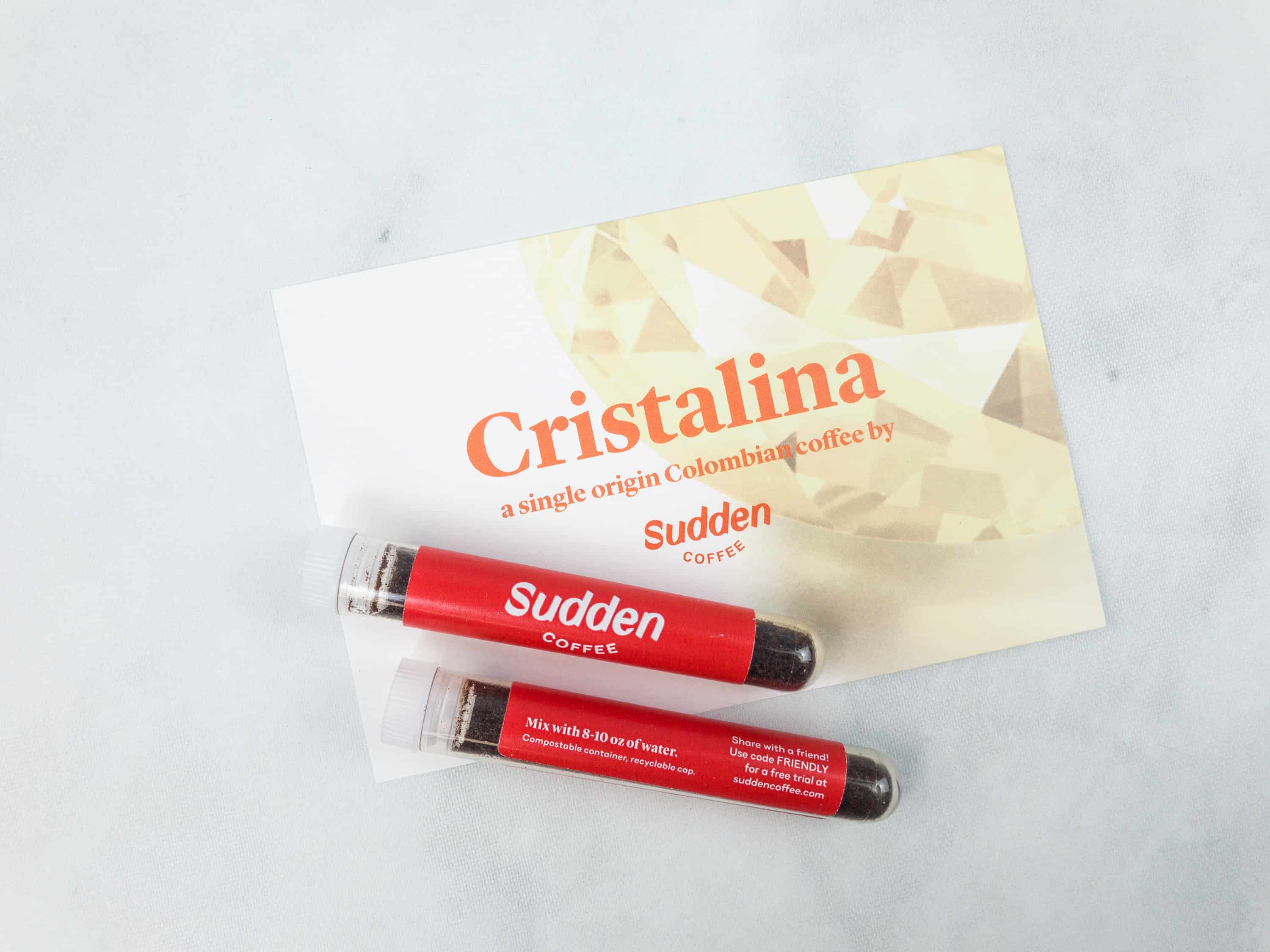 Sudden Coffee Free Trial Kit This coffee is named after La Cristalina Coffee Cooperative from Colombia.
According to the card, this medium roast coffee has notes of fresh melon, juicy fruit gum, and chocolate chip cookies. The card includes details about growing conditions and the varietal and preparation of the coffee. This kind of info is usually reserved for whole-bean subscriptions. They don't mention the processing method, though, which would be fun to know, as it impacts the flavor profile of coffee greatly.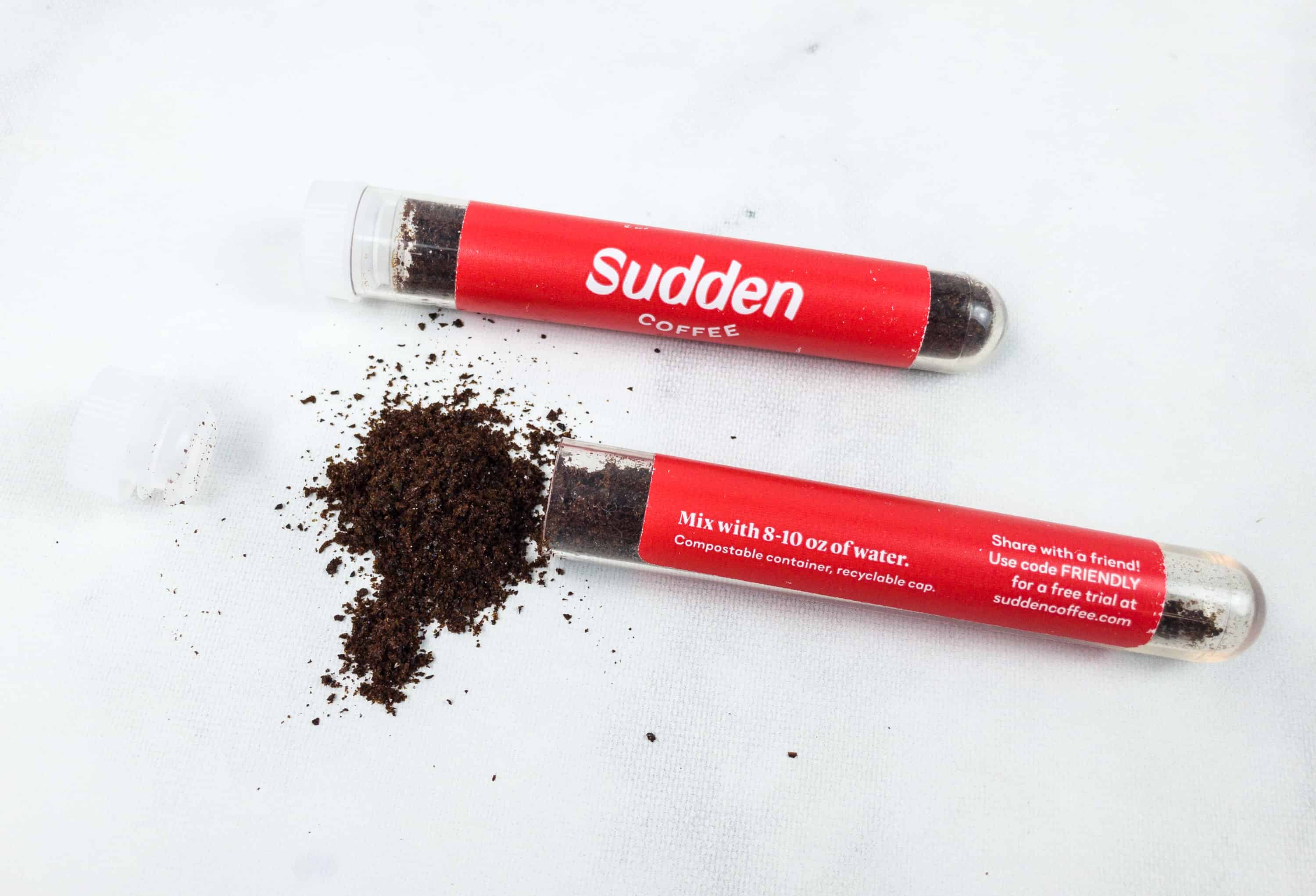 This coffee is made using a state-of-the-art method to fully brew the coffee prior crystallizing it. It's also dehydrated at subzero temperature to lock-in complex aromatics. The result is an instant coffee that retains more of the interesting flavor notes you would normally only see in fresh-ground.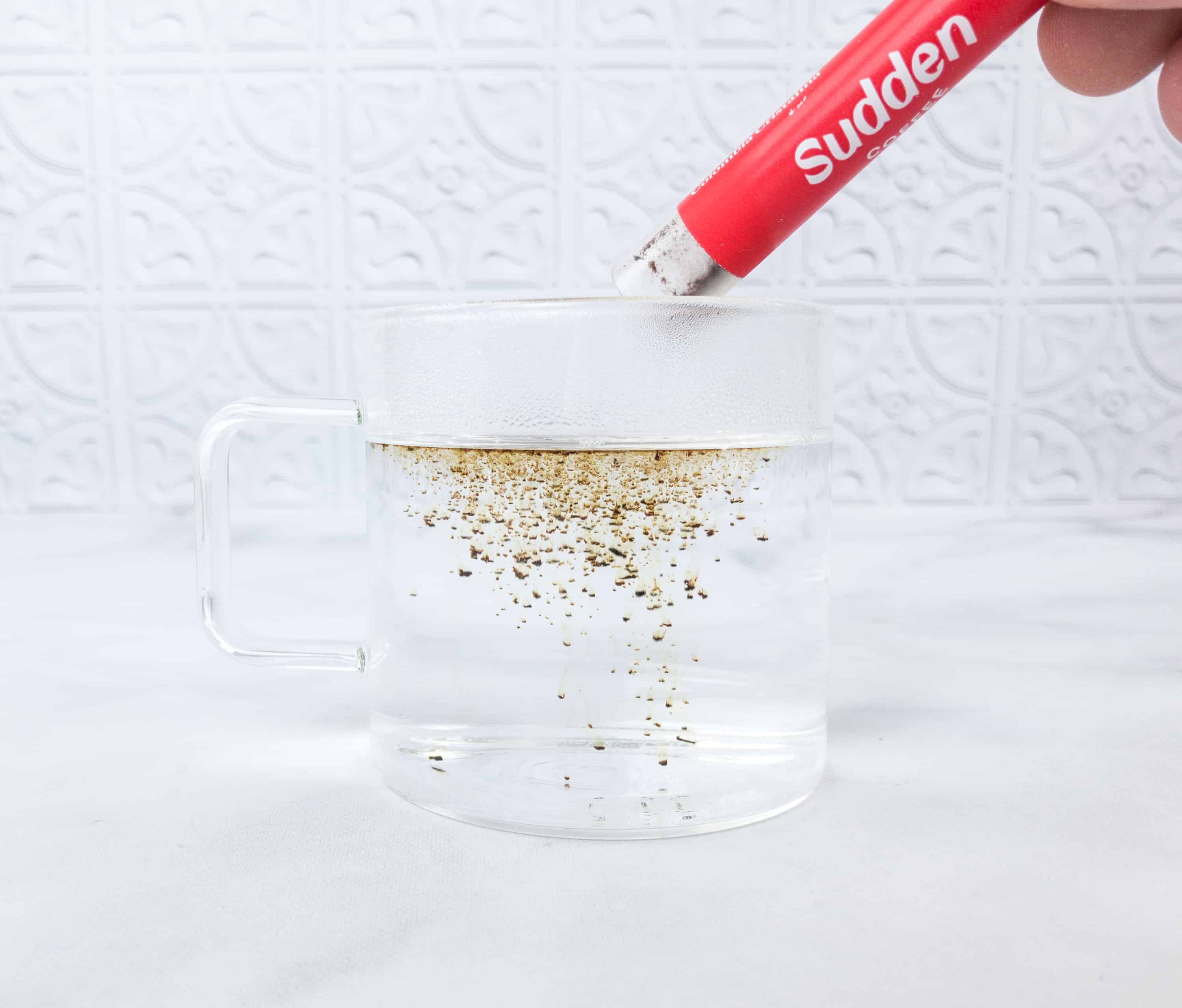 To prepare, just pour the contents of one tube in 8-10 ounces of hot water and stir. The first thing I noticed was how fine the crystals are — they are much tinier than those found in other instant coffees.
The coffee is crystallized, making it easier to be dissolved and mixed in with water. The steam did cause a bit of a roadblock in the tube, so I recommend a quick pour (and not just holding it over the cup to take a picture)!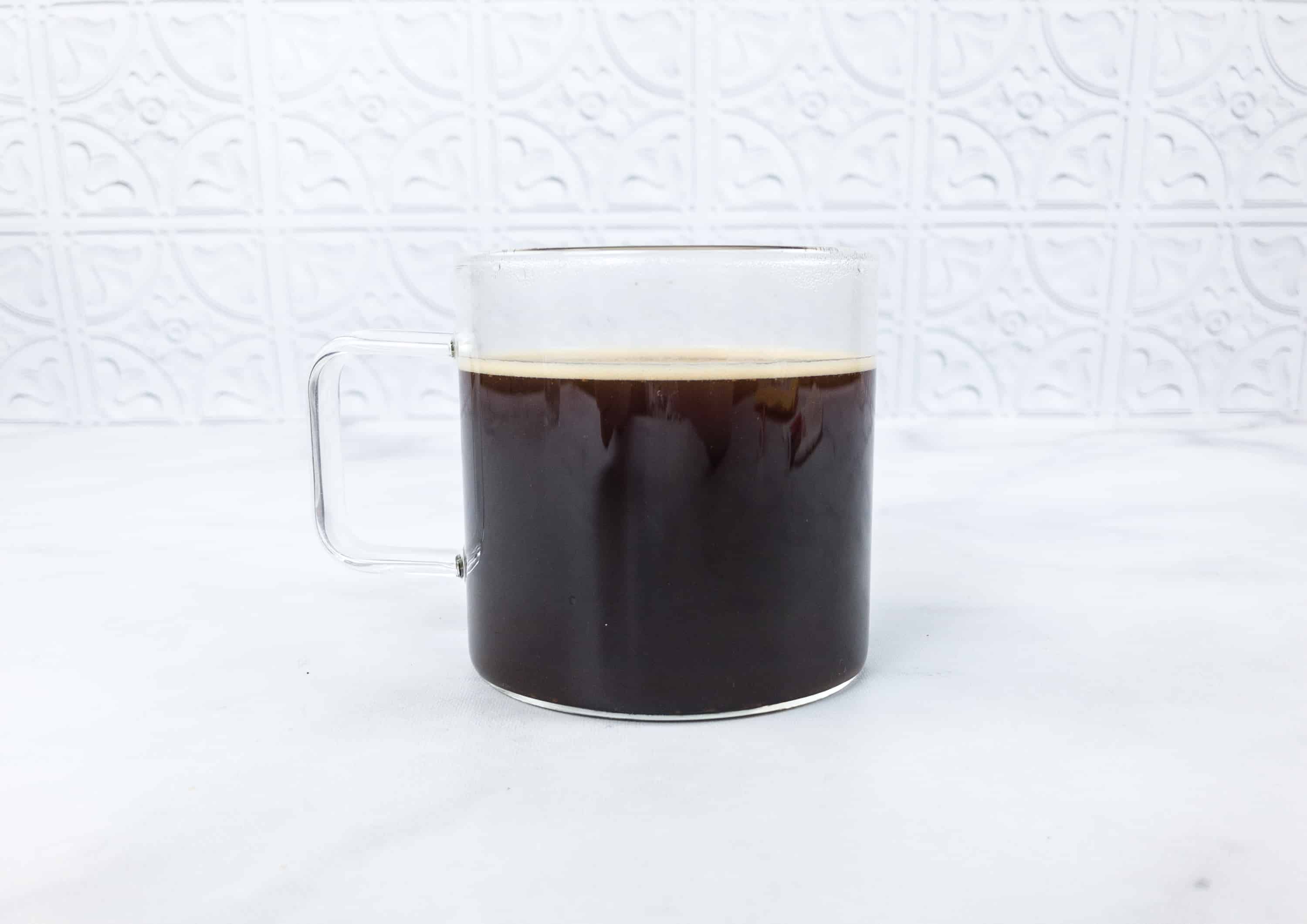 The single tube was enough to make a potent cup. The aroma was nice and had some nice nuance to it. It wasn't quite as lively as a fresh-brew, but it was definitely a step up from instant in multiple ways. It is a 100% Arabica coffee, so it has lighter, more fruit-forward palate than Robusta-based instants. It also didn't exhibit the cooked or burnt flavor associated with instant.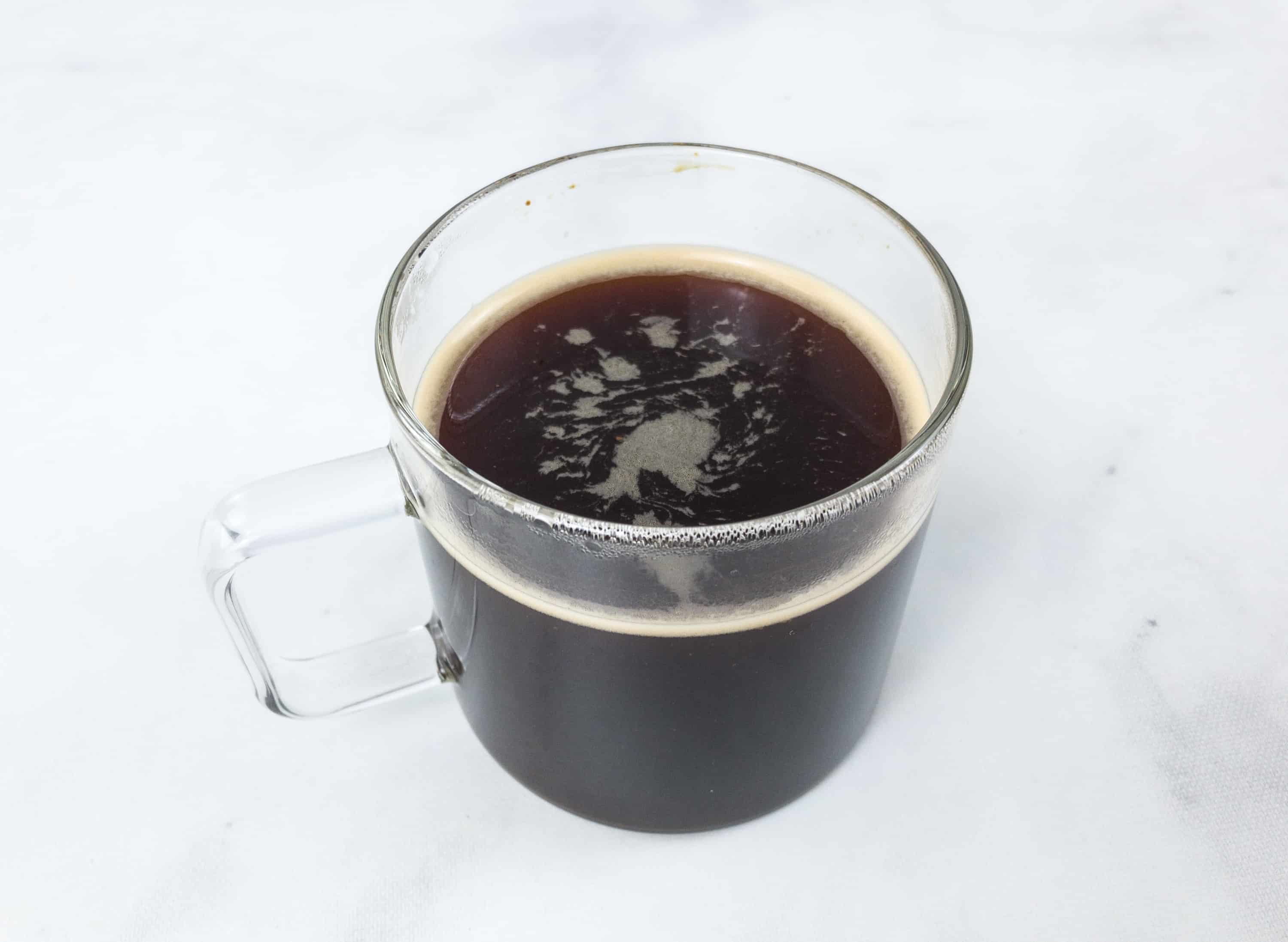 This was a pleasant coffee, with a mild juiciness, with fruit and cocoa accents. I found it to be slightly flatter than fresh-pressed, but it had a lovely flavor and was very drinkable, even black.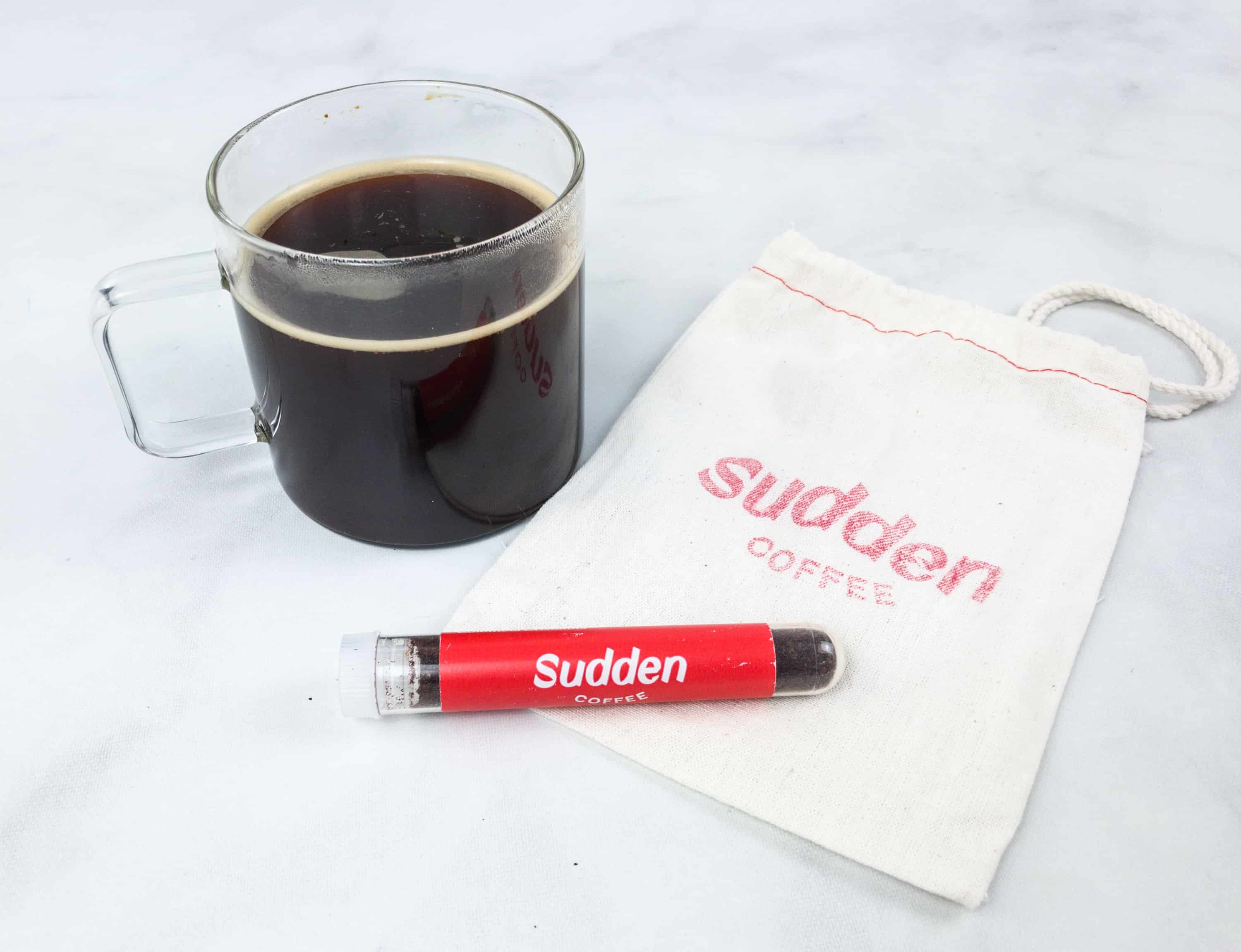 The packaging is very convenient — perfect for purse, luggage, or office, making it easy for you to enjoy a high-quality coffee blend wherever you go.
Sudden Coffee is the perfect subscription for any coffee lover who wants to explore coffee varieties from different parts of the world, without the fuss of grinding and using a pour-over or press. It's simple, easy, and it takes up very little room and creates no mess. The coffee is crystallized and packed in a tube, so it's ready to go when you are. This month's featured coffee from Colombia is also quite interesting because of its bright and fruity notes! This is definitely a cool concept, combining the flavor and fun of single origin Arabicas with the convenience of instant. I can't wait to discover more coffee blends from this subscription!
What do you think of this month's box?