Stars Hollow Monthly features 3-5 products which are inspired by the Gilmore Girls and the fictional town of Stars Hollow. (Inspired by, meaning items that relate to, are inspired by, or are artistic renderings of the show and its inhabitants/characters.) For $34.90, you can expect anything from tee shirts (on occasion), home decor, fashion accessories, bath & body items, and much much more.
The goal for the Stars Hollow Monthly Box is to send subscribers items they will adore as fellow Gilmore enthusiasts, but also items anyone would enjoy – high-quality items that won't gather dust in a drawer somewhere.

At the end of 2017, Pegg said that new things were coming to the subscription. Unfortunately, the snow globes are a little behind schedule. I'm not too upset… so long as I get one sometime this year. I'm so excited to see what designs they come up with!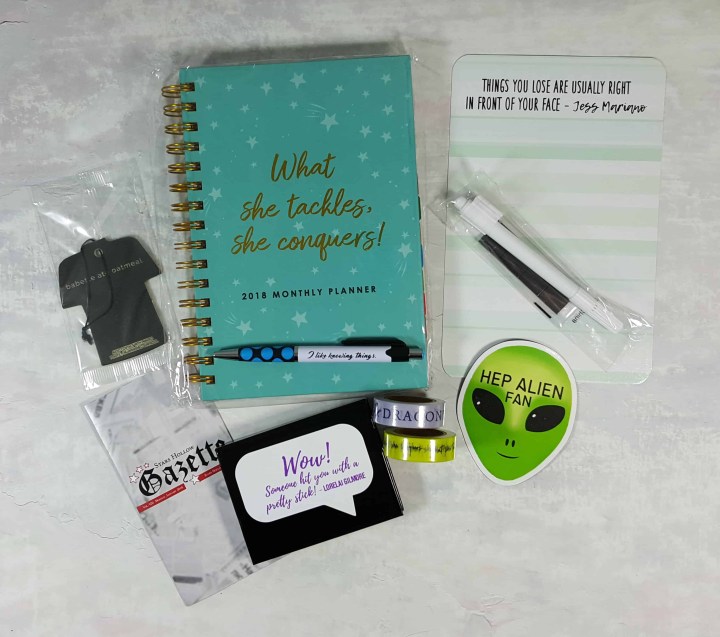 Kicking off the new year, January's Stars Hollow Monthly Box. Did you notice the new information brochure design?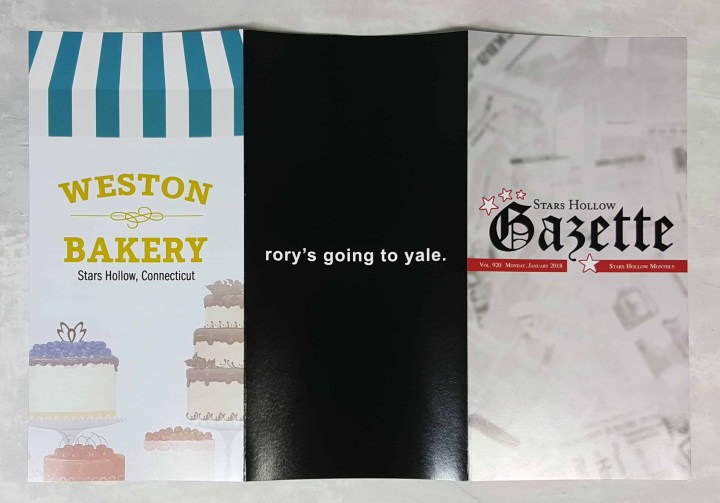 New year, new look… We've swapped from the iconic Luke's menu to the Stars Hollow Gazette. Like every good newspaper, there is a classified section. This one features an ad for Weston Bakery and a Kirk shirt notice that "rory's going to yale."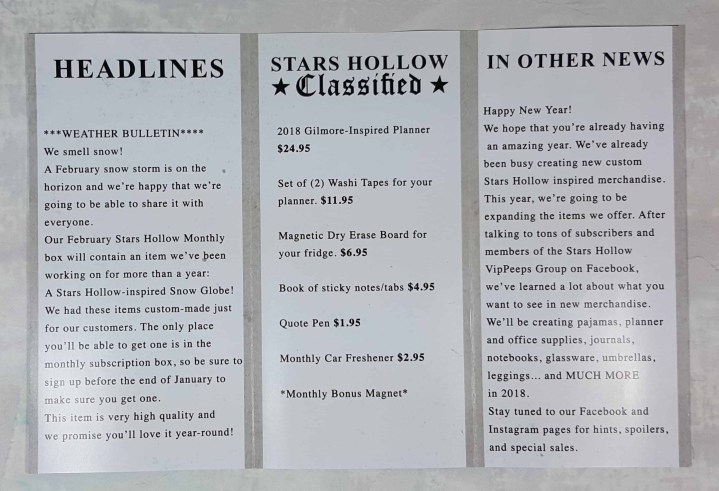 The inside of the Gazette contains a list of the box contents with pricing, as well as details related to the subscription. Be sure to check in on Facebook and Instagram to see the new Gilmore Girls related merchandise that is coming.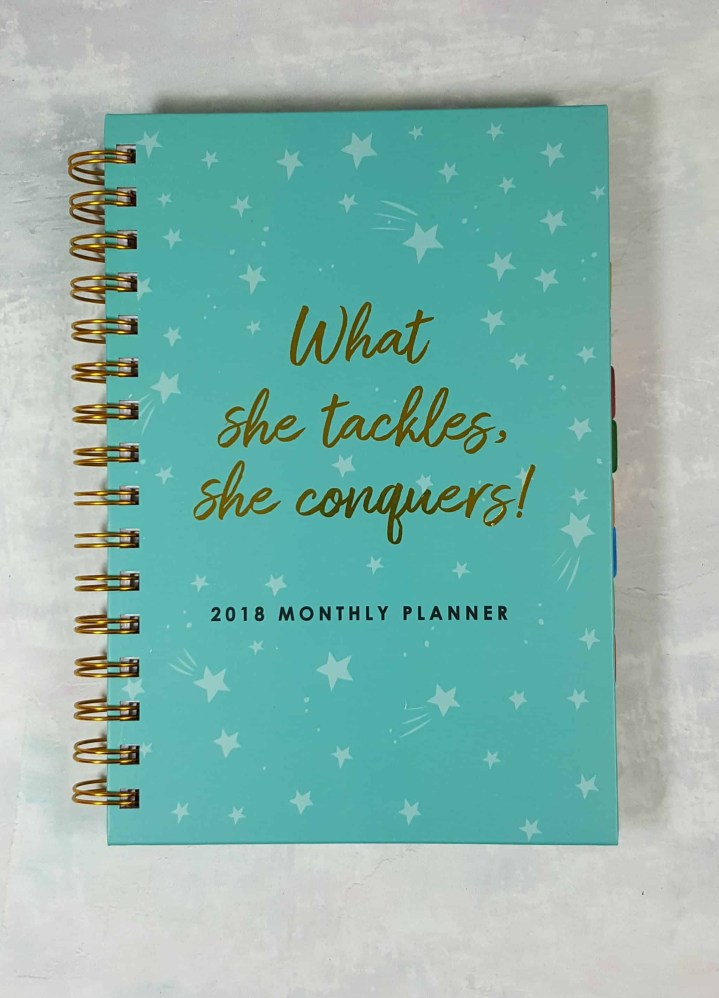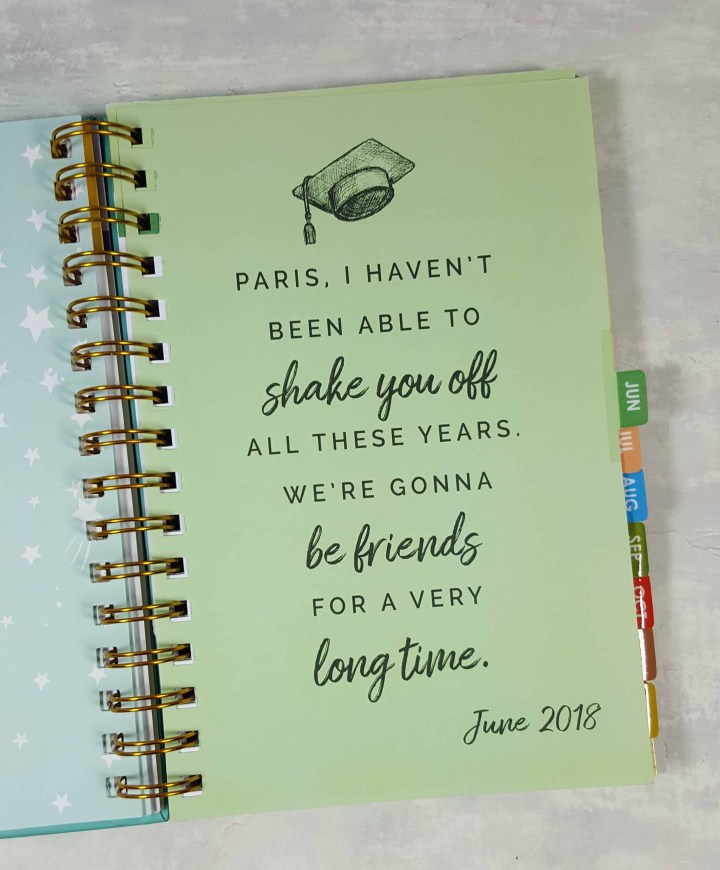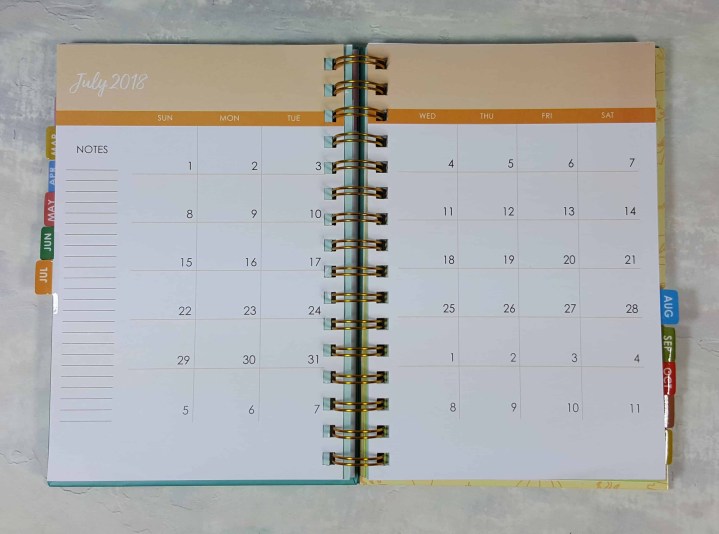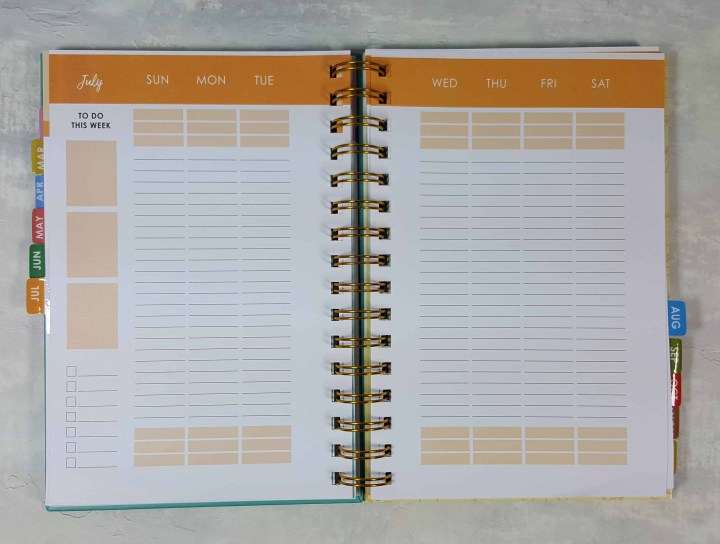 2018 Gilmore-Inspired Planner ($24.95): What she tackles, she conquers… Use this planner to organize all of the tasks that you need tackle. The planner features monthly tabs with fun Gilmore quotes. There are also full month pages to give you an overview of your schedule, and weekly pages for more detailed notes.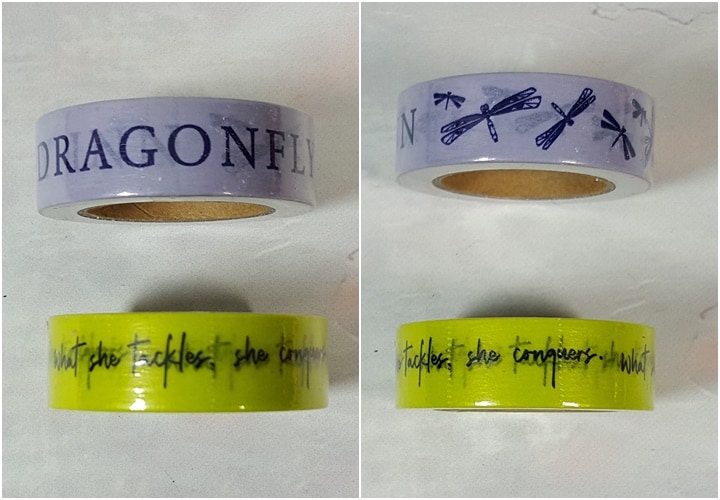 Set of (2) Washi Tapes ($11.95): If you love decorating your planner, then you'll love these Gilmore-inspired Washi tape rolls. One features the Dragonfly Inn logo (in purple, of course) and the other has Richard's famous quote, "What she tackles, she conquers."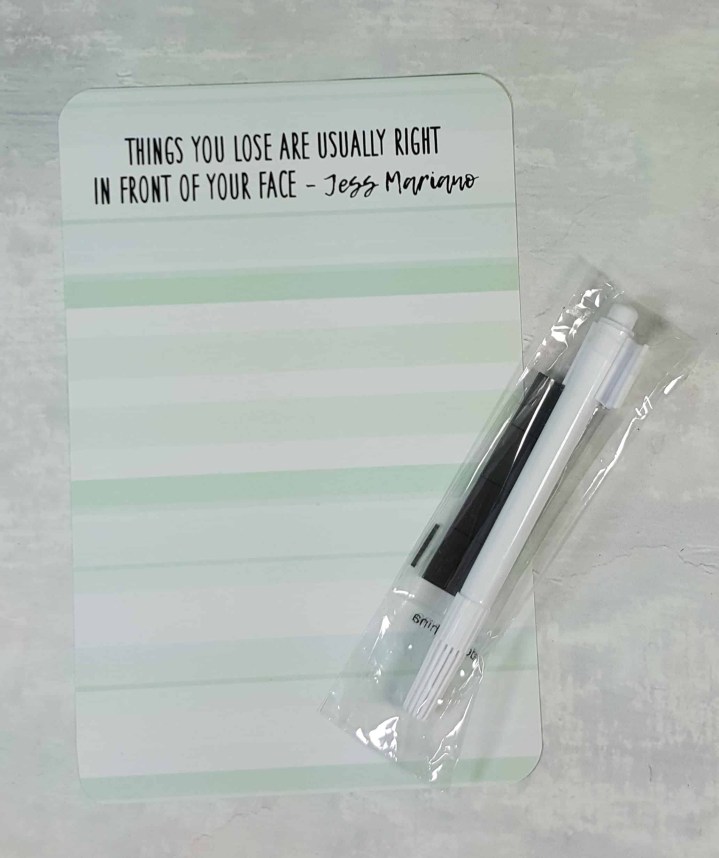 Magnetic Dry Erase Board ($6.95): Things you lose are usually right in front of your face… Such words of wisdom are why I was really rooting for Rory to end up with Jess. He was my favorite of her boyfriends. This dry erase board gives each of us a little piece of Jess and a place to put our own words of wisdom.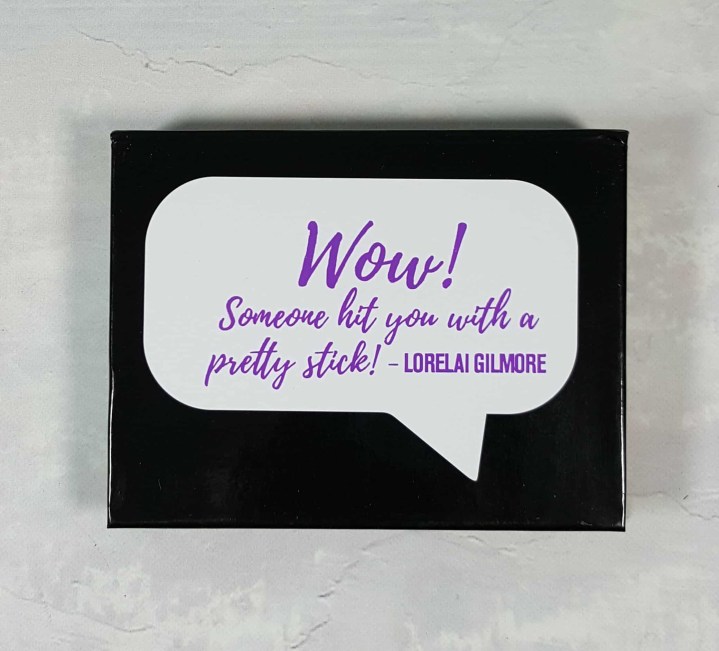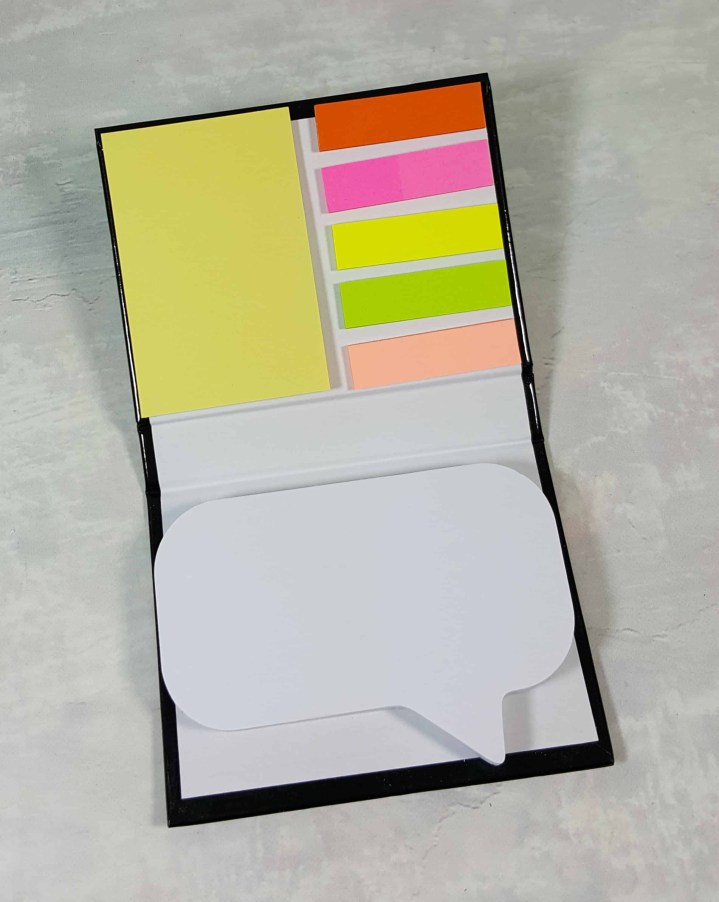 Book of Sticky Notes/Tabs ($4.95): I feel pretty just looking at this book. Thanks, Lorelei! I am a huge fan of sticky notes and use them all the time, and the quote bubble is just too fun. This will definitely get a lot of use.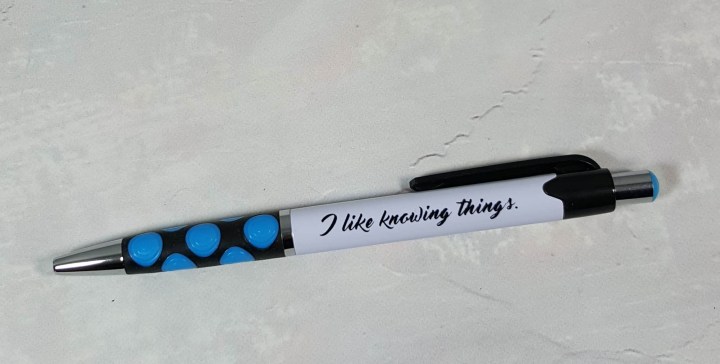 Quote Pen ($1.95): Um, because you need a pen to use with the planner and sticky notes. And like Rory, I like knowing things too.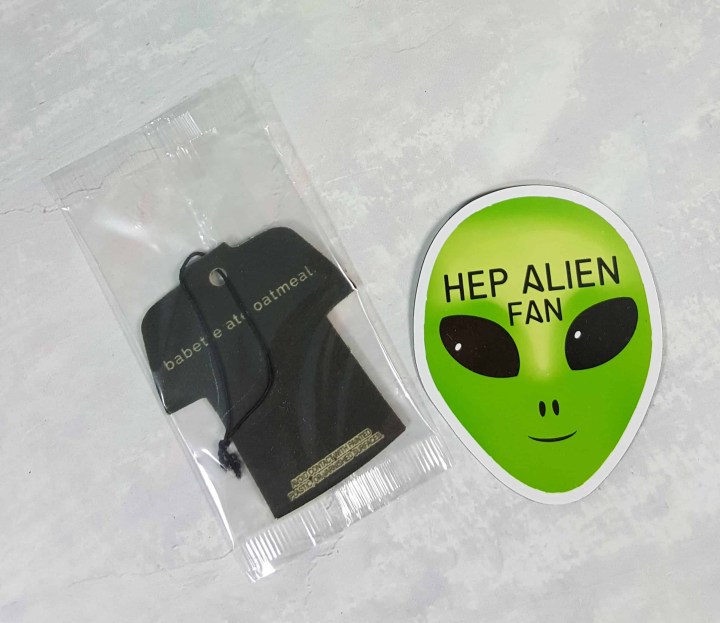 Monthly Magnet – Hep Alien Fan: Yaassss! I loved Lane's band and now I can fangirl with this magnet.
Monthly Car Freshener – babette ate oatmeal: Ah, Kirk's failed tee shirt business yielded some interesting Stars Hollows notices. The most memorable has to be "babette ate oatmeal". I love how this ties back to the new information brochure too.
The January Stars Hollow Monthly Box had a listed value around $54, excluding the magnet and car freshener. I really appreciated the thought that went into this box. Everything worked together and will be great for me start the new year with some semblance of organization (that is one of my resolutions – to be more organized).
What was your favorite item this month? Leave a comment below and share your thoughts.