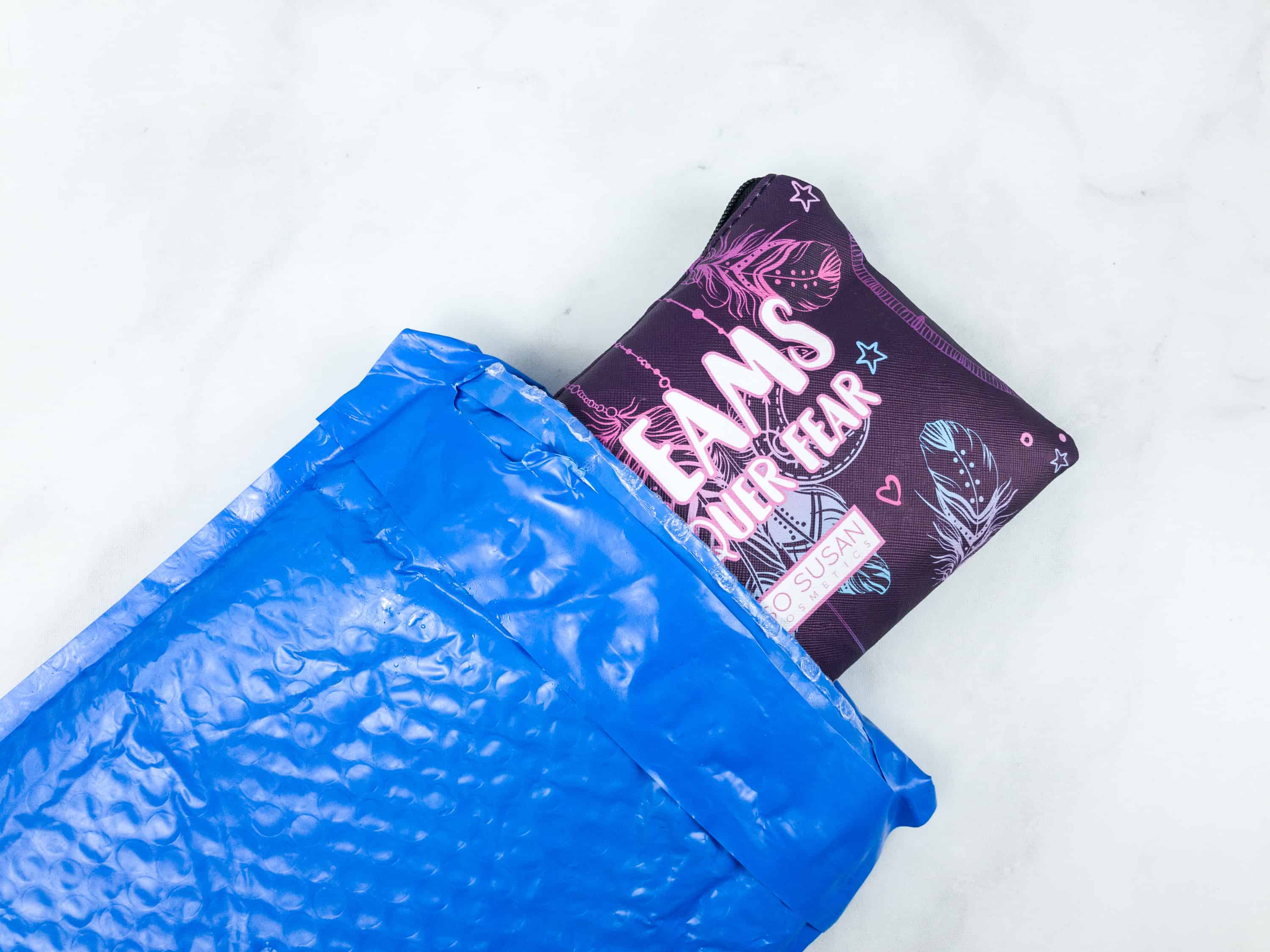 So Susan Color Curate is a monthly makeup subscription bag from the UK that delivers an adorable bag stuffed with goodies from So Susan and their related makeup lines (Jelly Pong Pong, Trifle, etc). They also have the cutest packaging! FYI – they changed the name of the subscription month, it was formerly known as So Susan Lip Love.
So Susan is vegan, cruelty-free, and paraben-free as well. Even better, you can always get the current box through the end of the month!
The theme this month is Dreams Conquer Fear.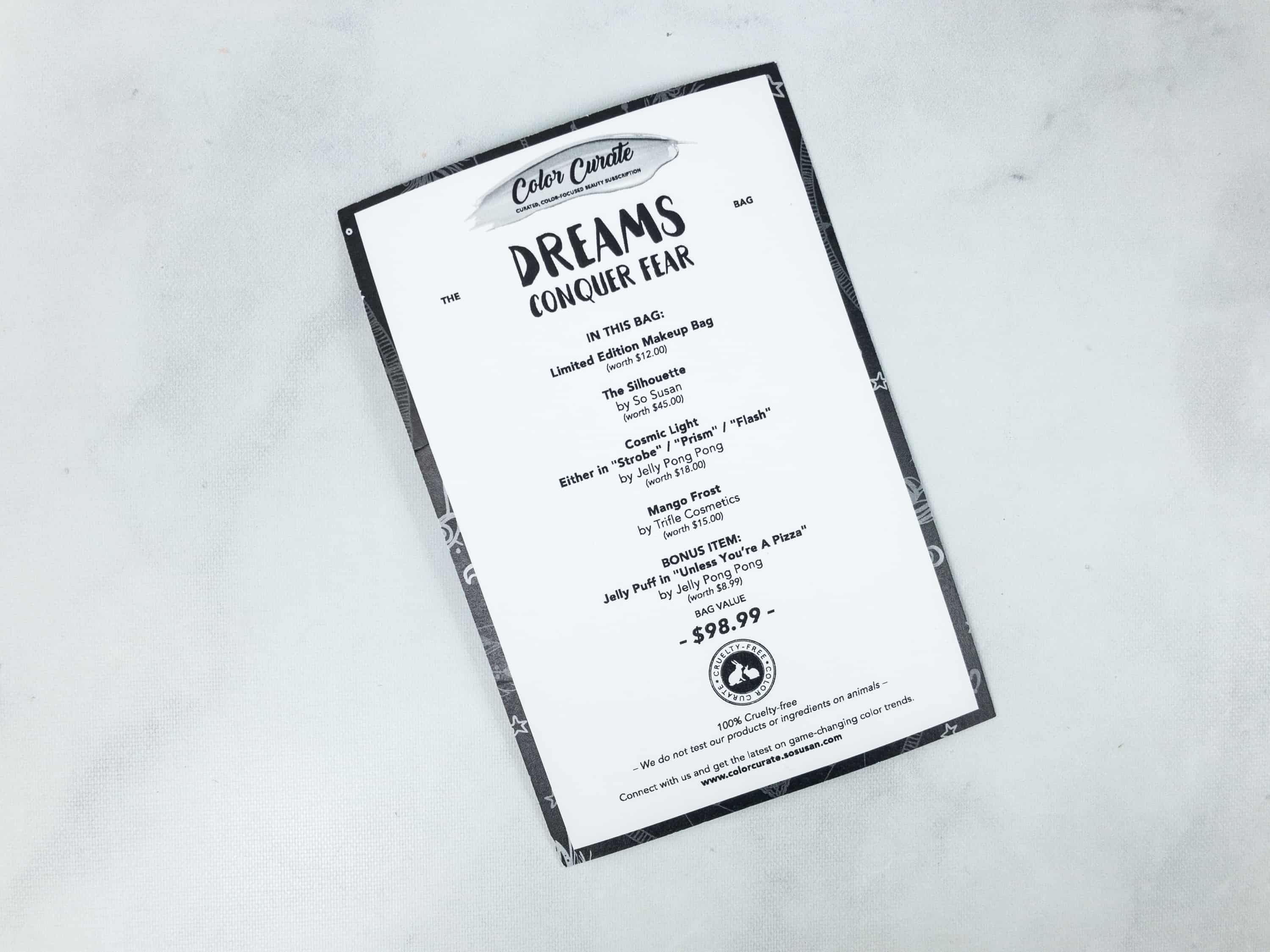 The information card gives you a list of all the items in this curation.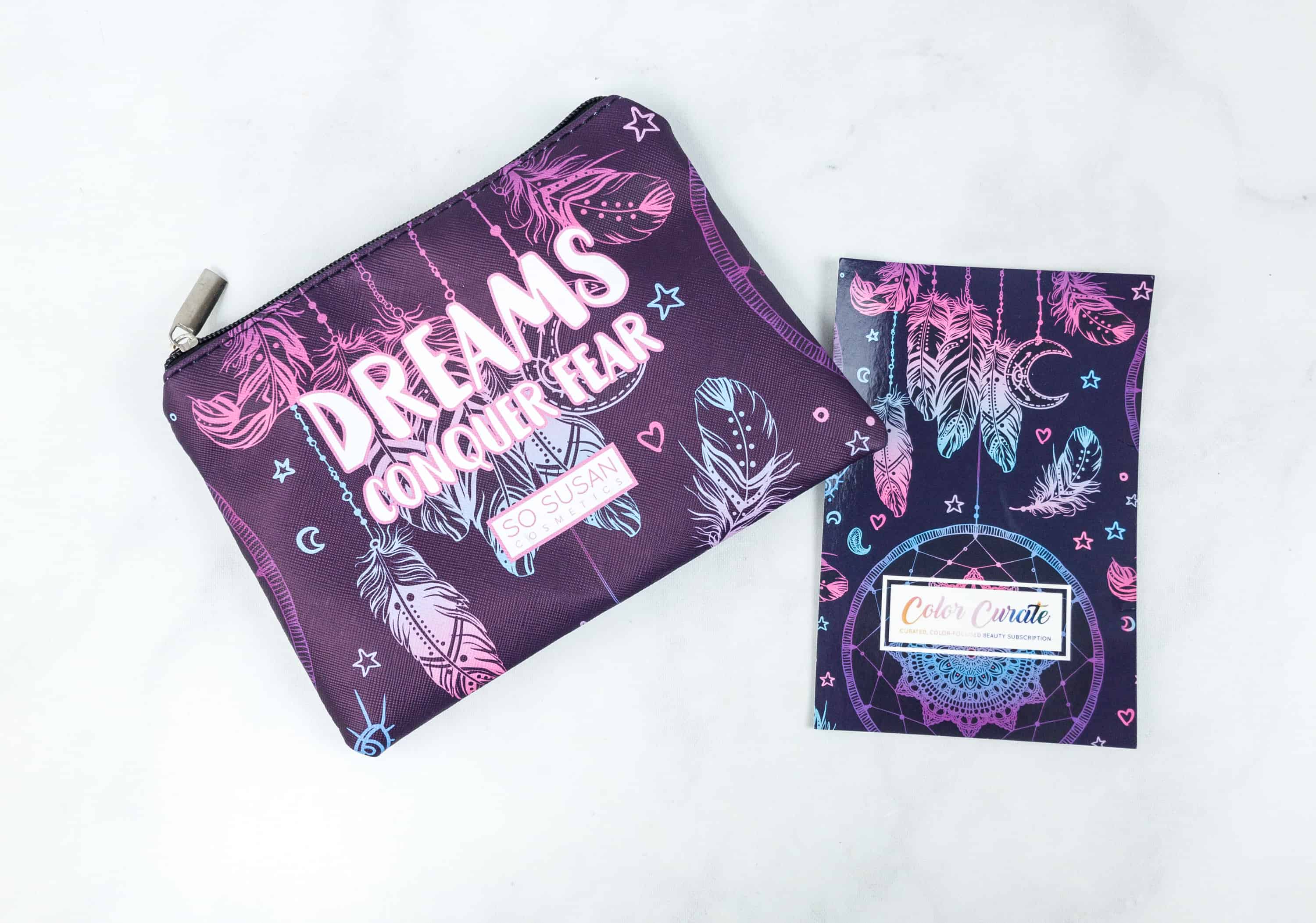 DEAL: Get a free bag when you purchase a 6-month subscription! Use coupon code LIPLOVE1.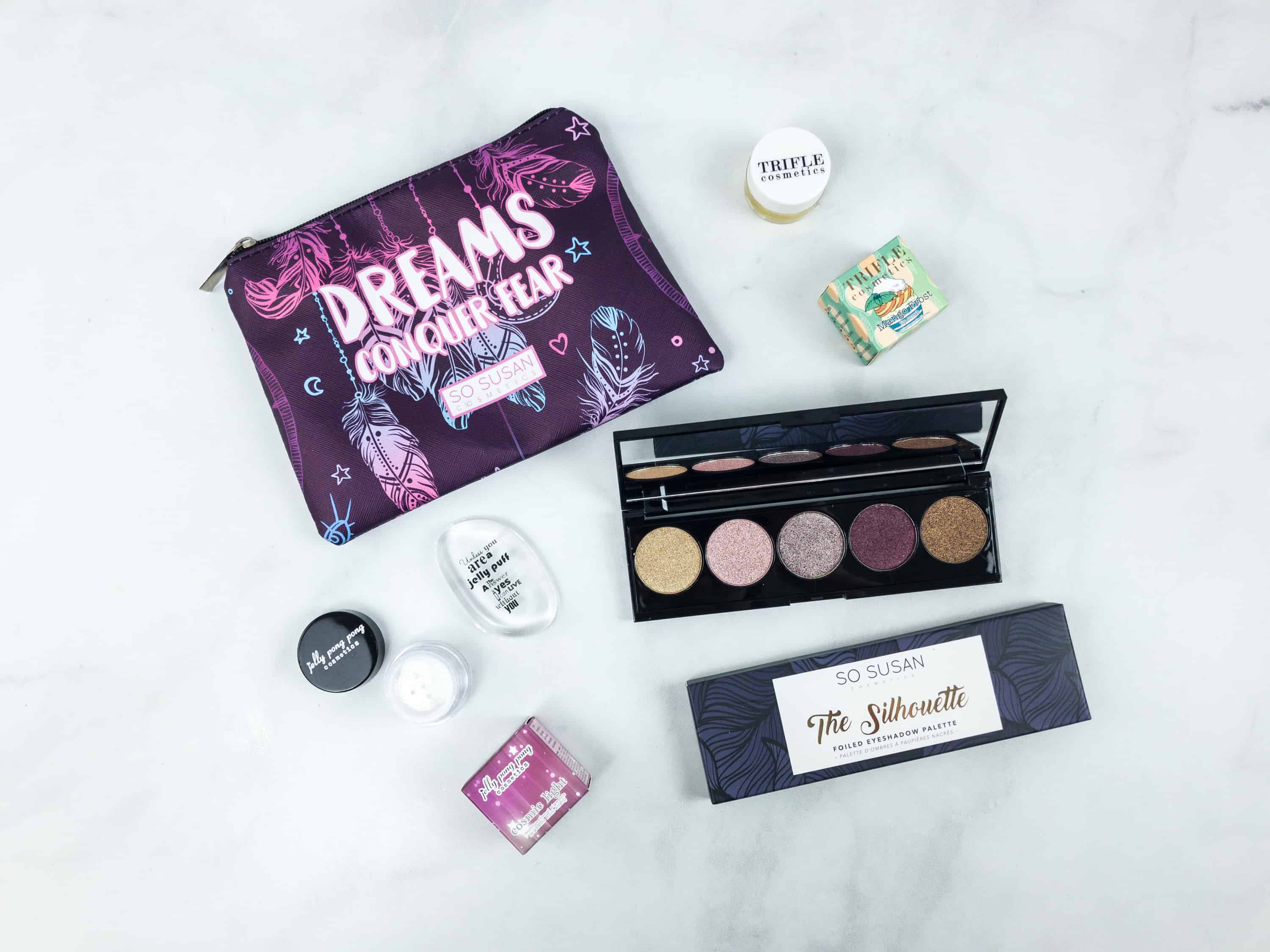 Everything in my So Susan Color Curate May 2018 Bag!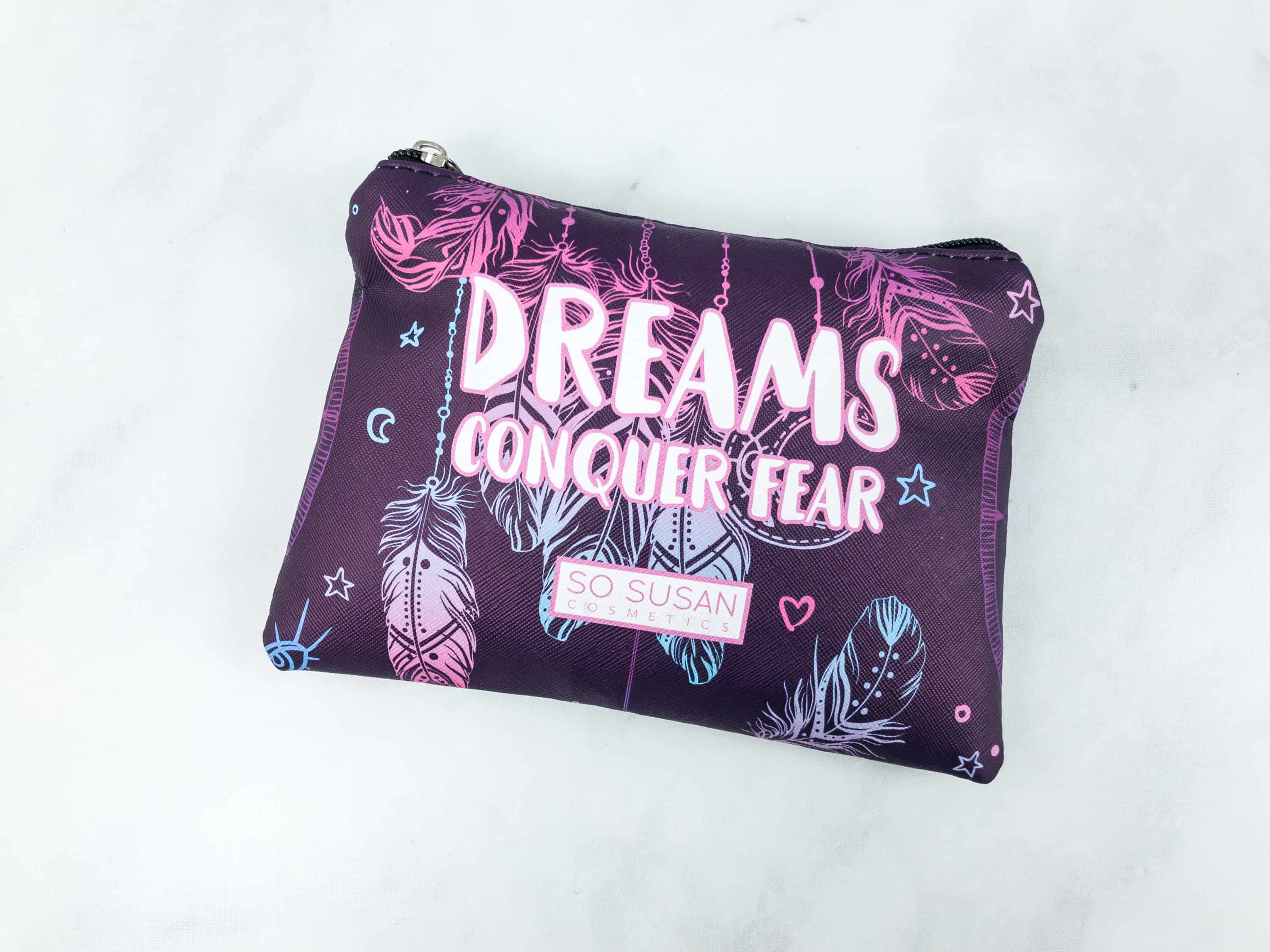 Eco-Chic Makeup Bag May 2018 ($12) This fancy makeup bag comes in purple, with this month's theme printed in front.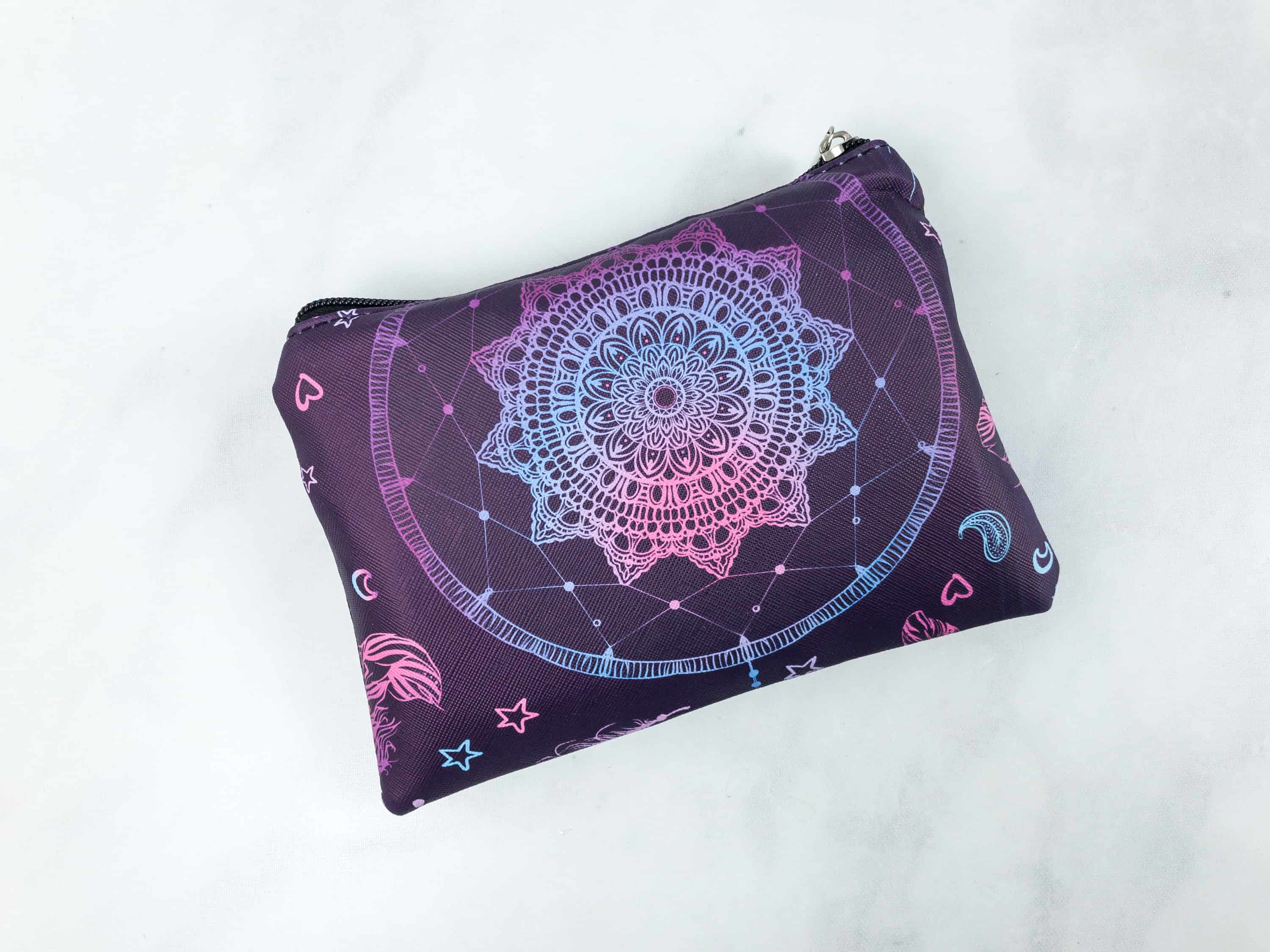 At the back of the makeup bag is an image of a dream catcher which is quite fitting for this month's theme.
So Susan Cosmetics – The Silhouette ($45) It's a foiled eyeshadow palette with five blendable colors.
The shades range from light to dark: Source, Trick, Morph, Fume, and Copper.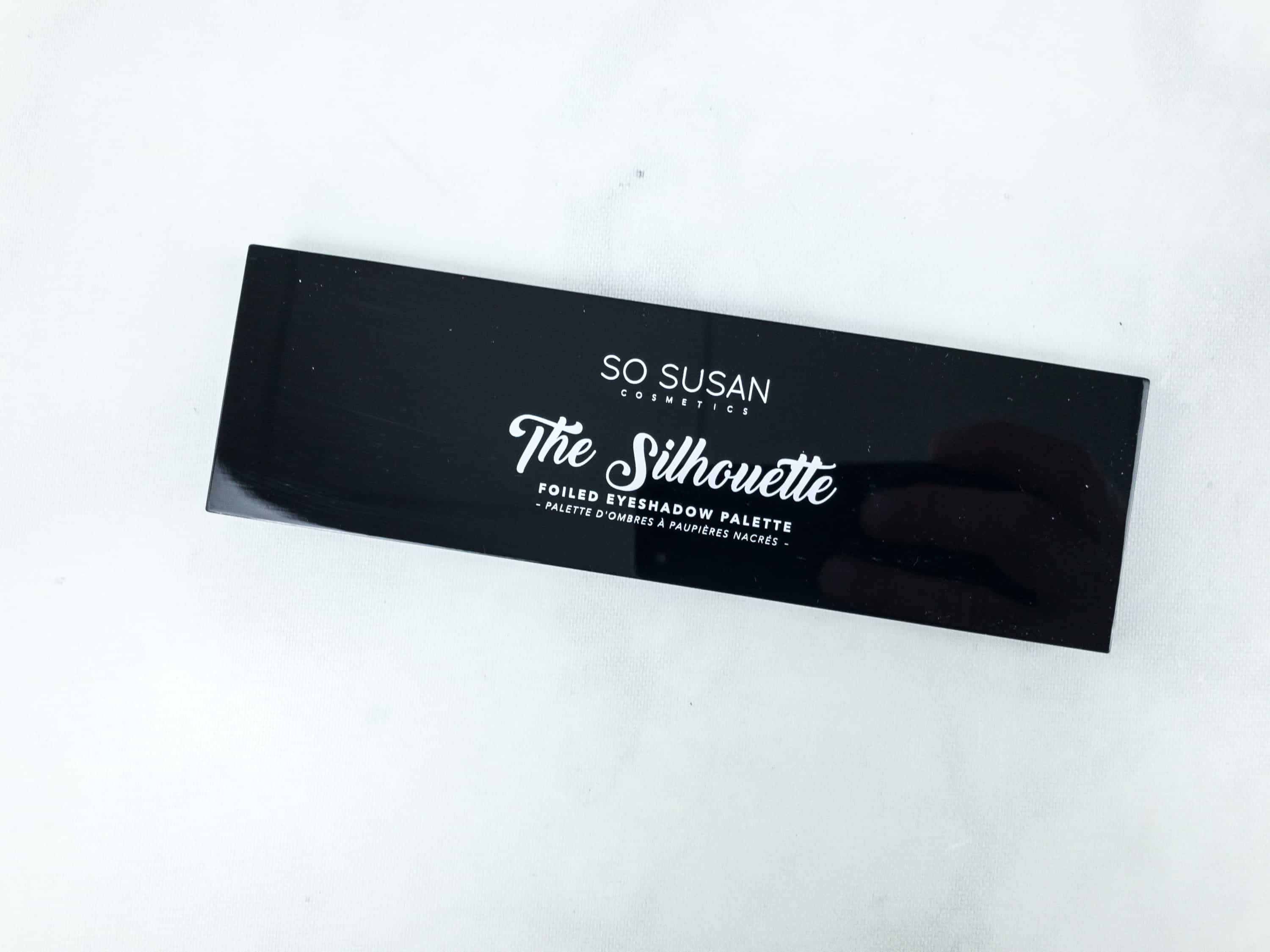 The black packaging is compact.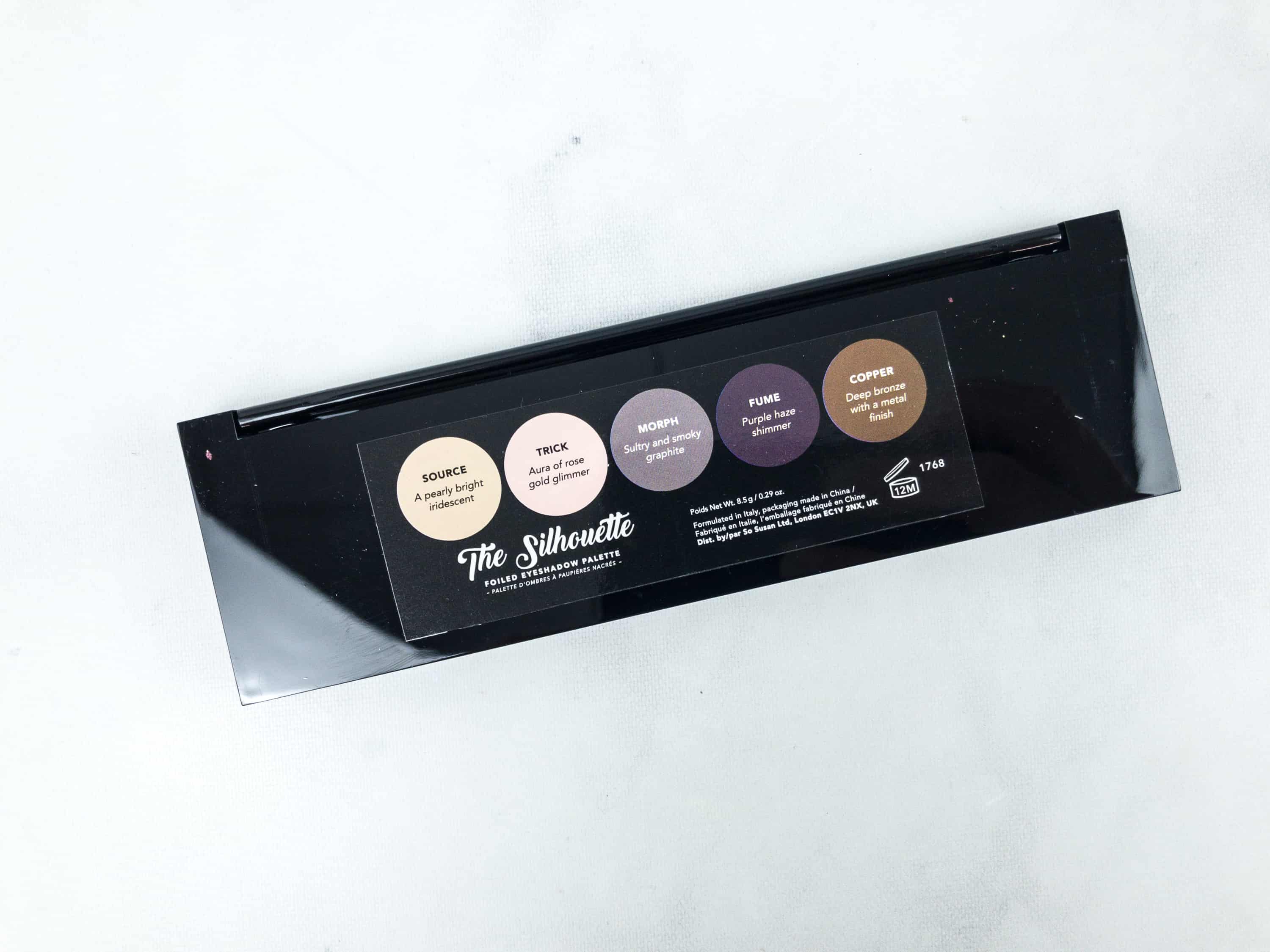 The same shade descriptions are on the bottom part of the palette.
Source – a pearly bright iridescent
Trick – aura of rose gold glimmer
Morph – sultry and smoky graphite
Fume – purple haze shimmer
Copper – deep bronze with a metal finish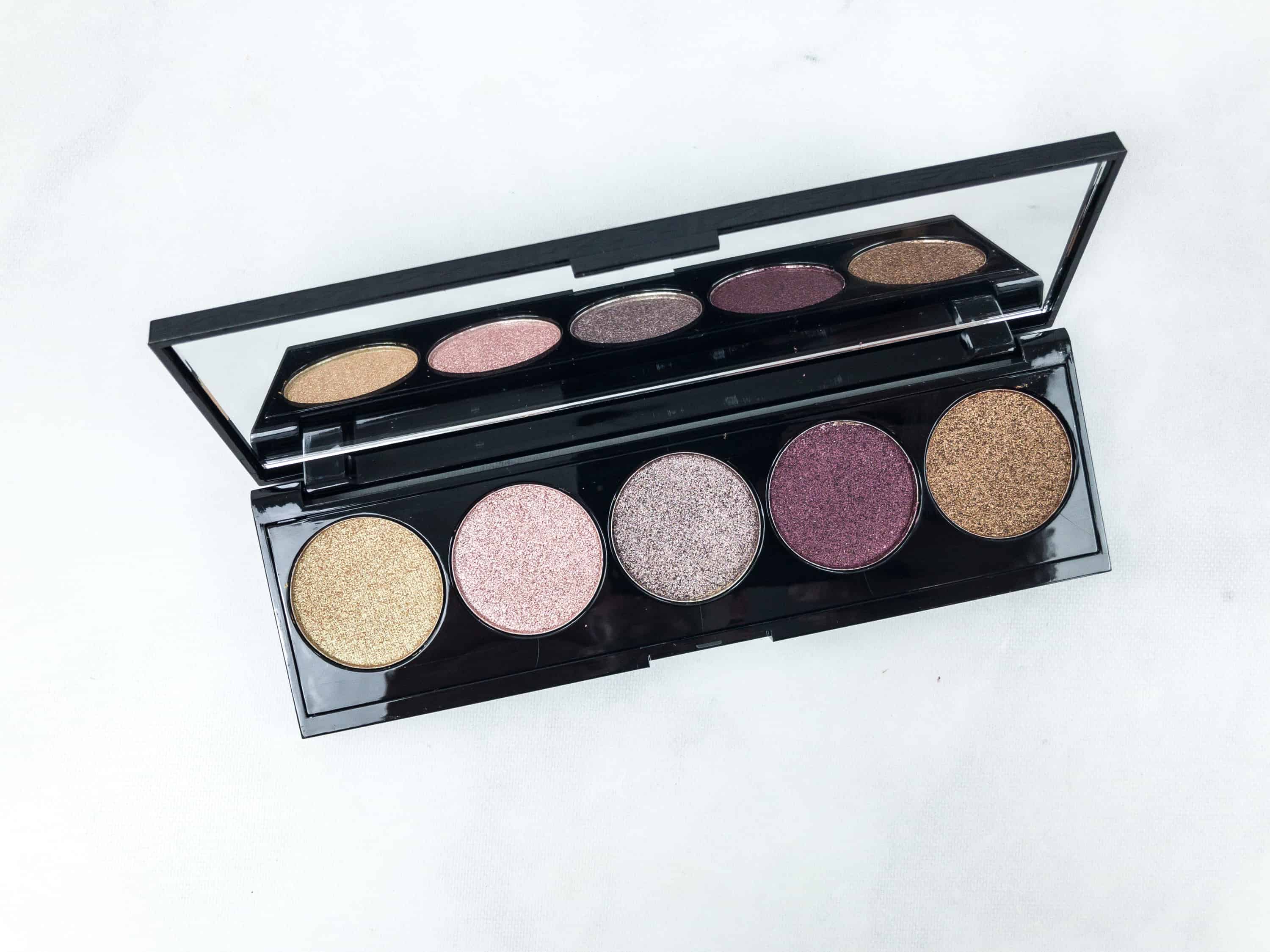 It comes with a mirror for easier makeup application. Each pot of eyeshadow has sheen, but they're quite subtle when applied. I like how smooth they feel on my skin and they do last long too. They're just so buttery! Swatches below!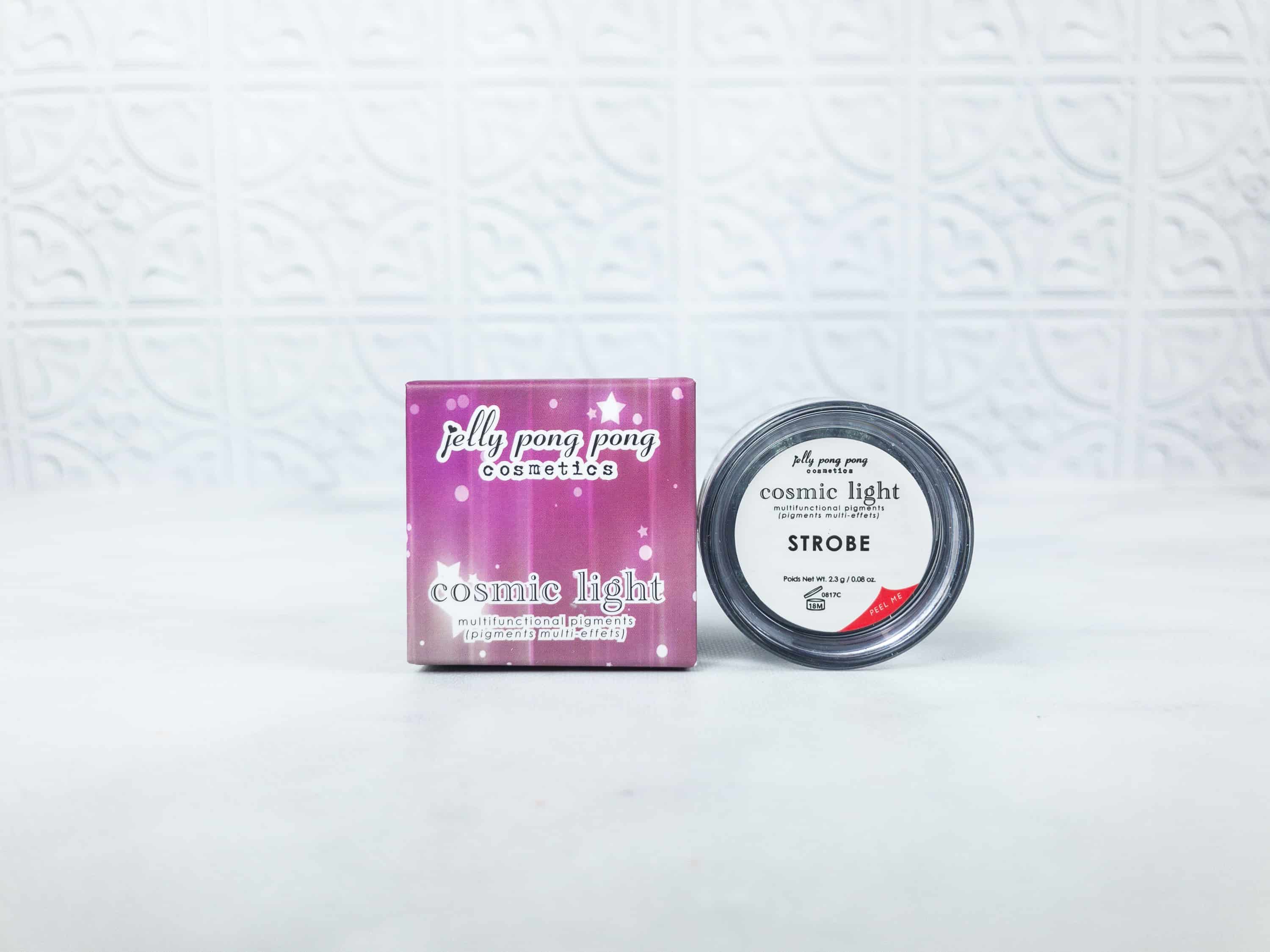 Jelly Pong Pong – Cosmic Light In "Strobe" ($18) For an added sparkle, not just to your face but also to your body, they included this shimmery non-colored pigment in the box.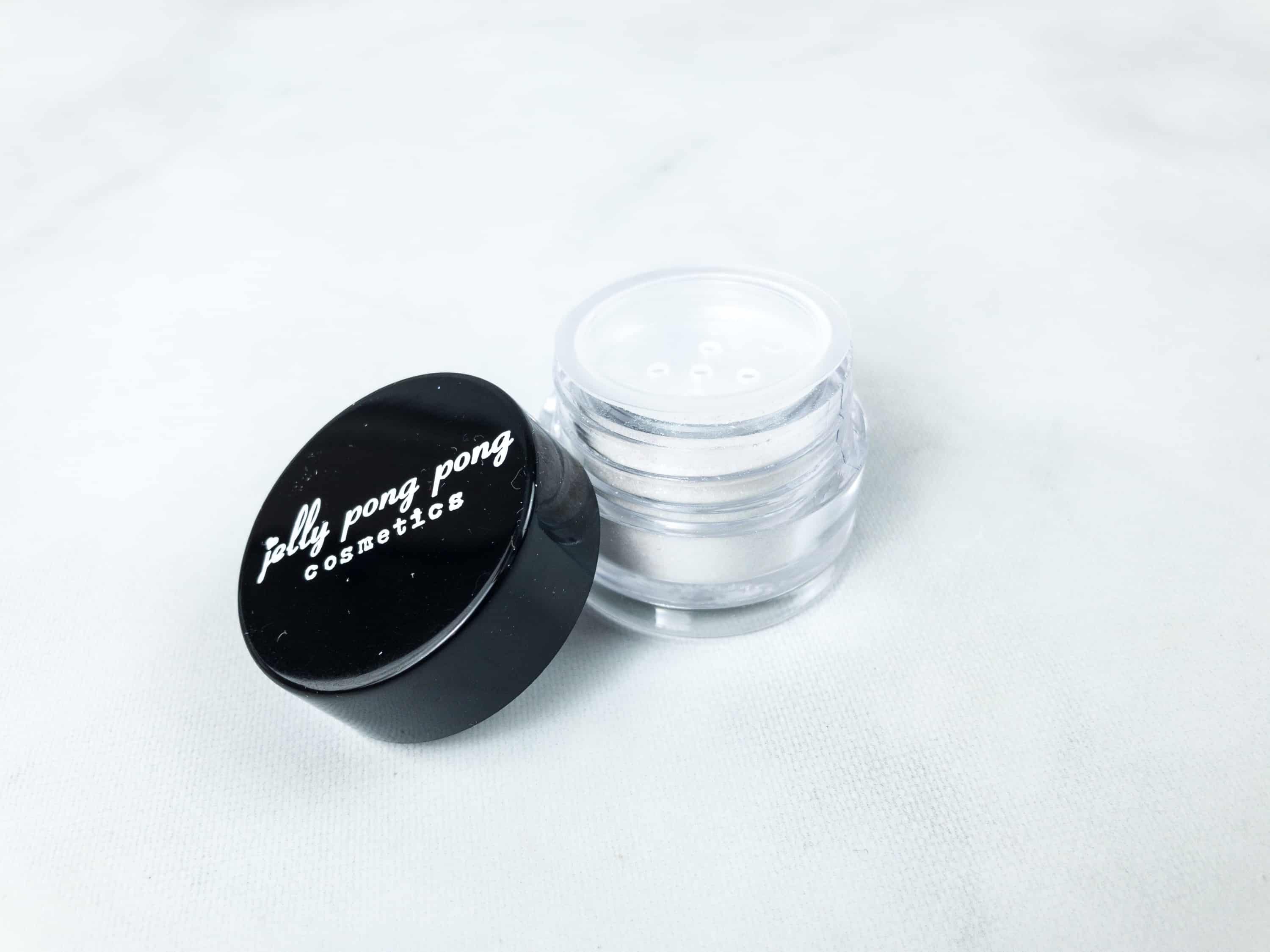 It comes in a compact glass jar with a black cover. The product is quite fine, you can apply it by pouring out your desired amount, use a small brush to collect powder and then dab on your preferred area. The pigment is also easily blendable.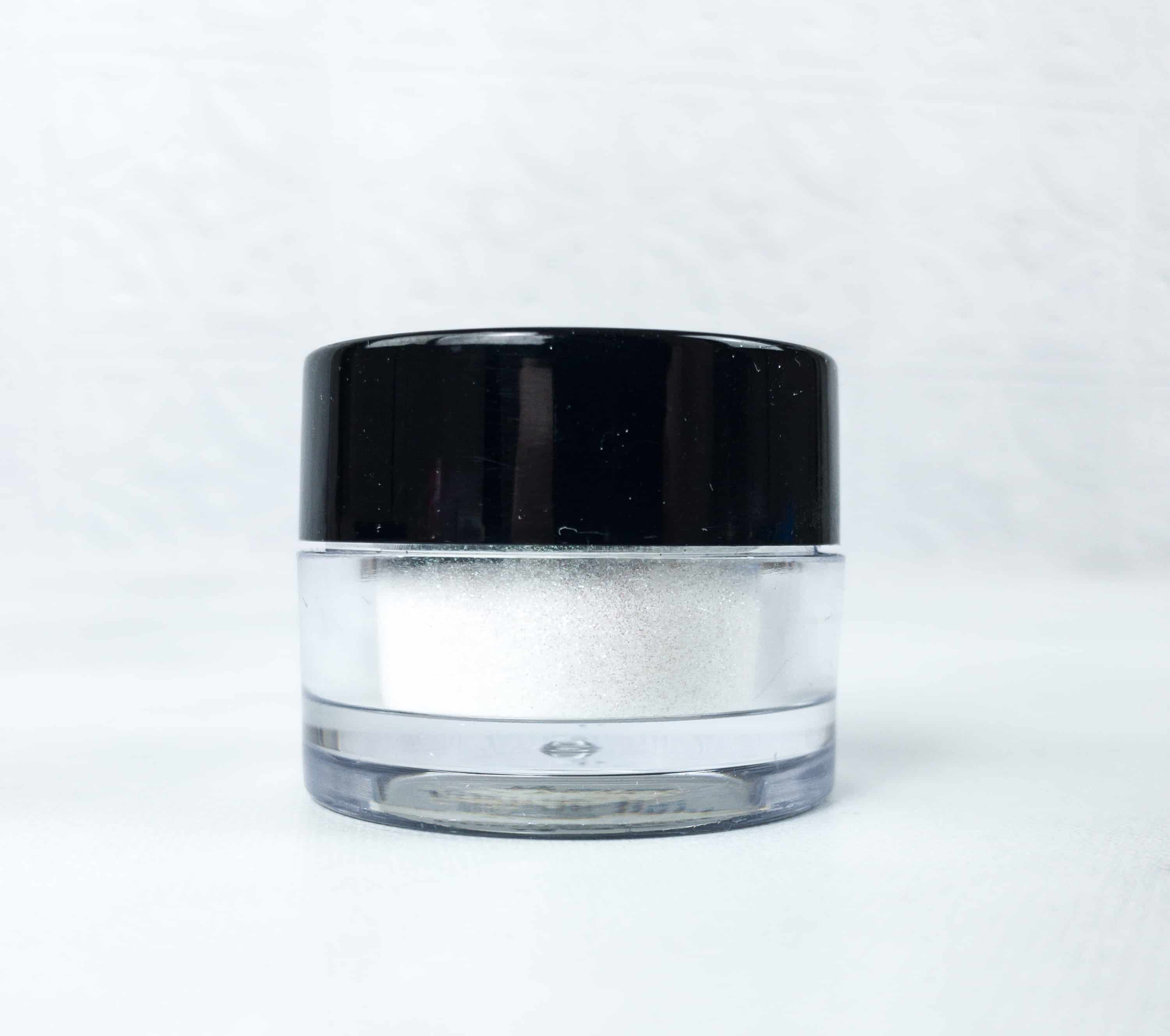 What I like about this product is that it doesn't contain any harsh chemicals such as parabens, phthalates, and mineral oil which means that you can apply it on part of your body if you want to give that extra shimmer to it.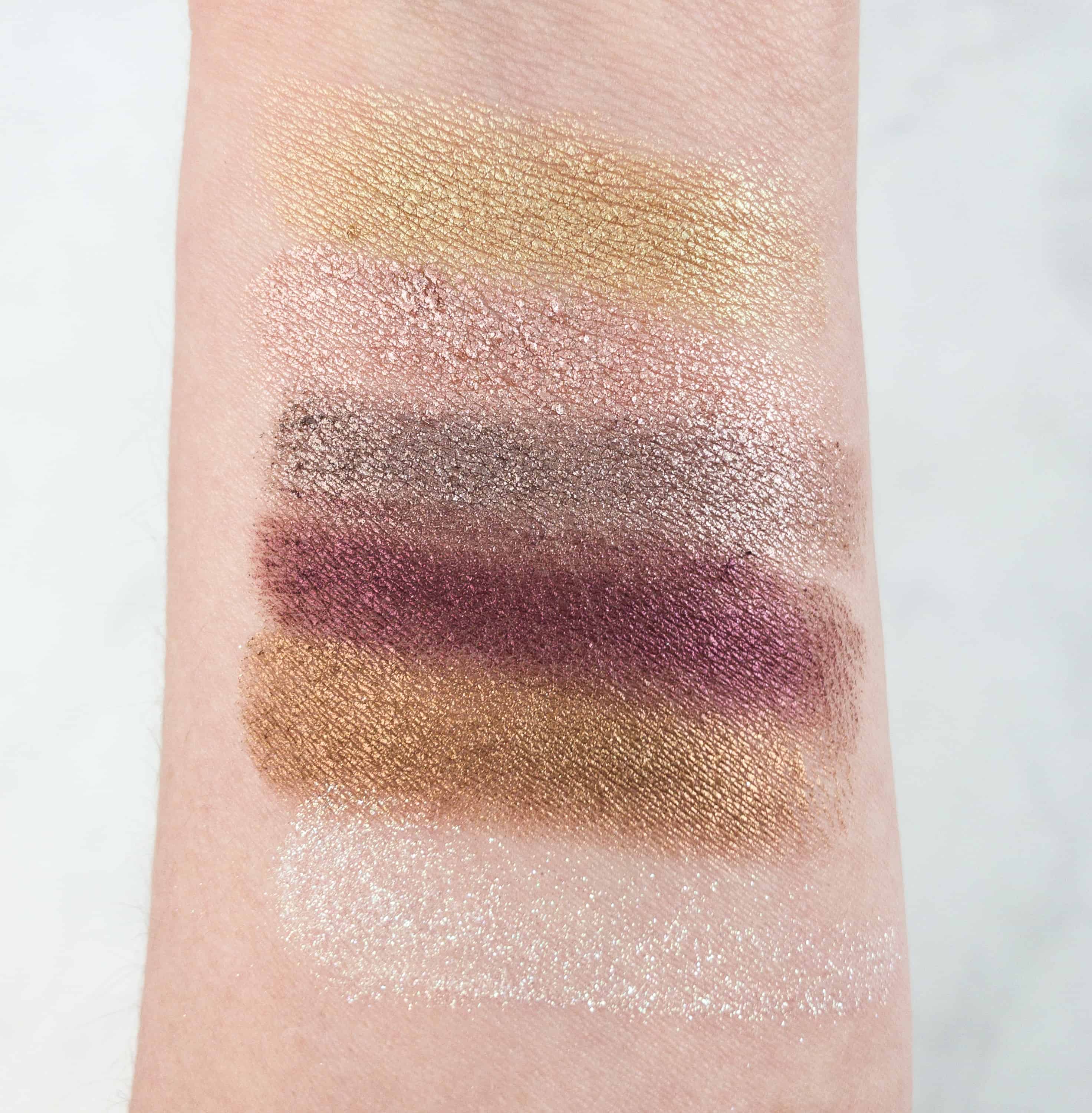 Here's what The Silhouette as well as the Color Light powder look like! They definitely work together. The shimmer effect on both the eyes and the color light is sure to make you sparkle which I think works perfectly at night. You can go full on dramatic and smoky eyes with copper and fume or keep things even with a little dab of Color light on your face or other parts of your body that you want to give that glitter effect.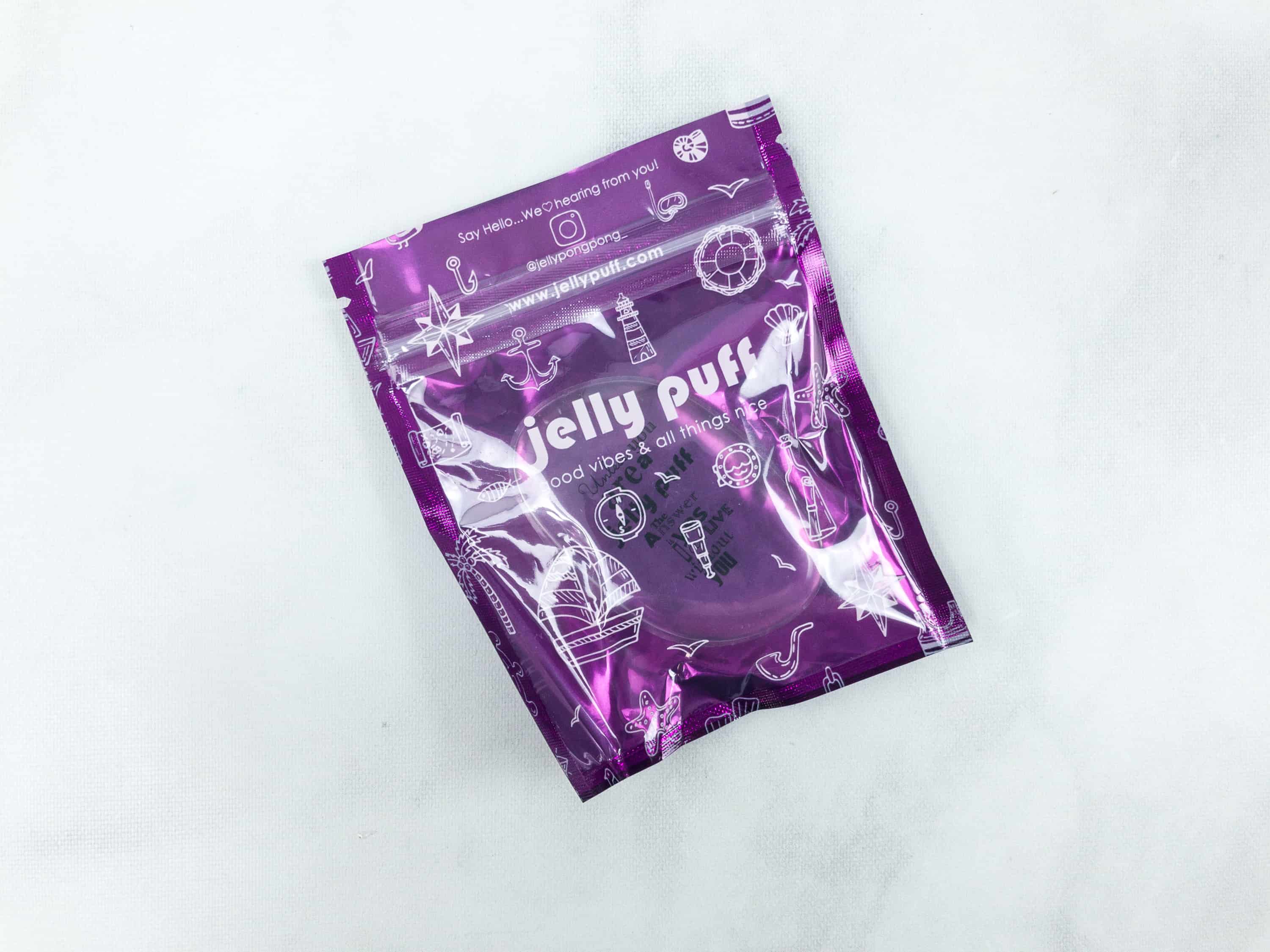 JellyPuff – Unless You're A Pizza, The Answer Is Yes, I Can Live Without You! ($8.99) It's nice having this silicone applicator in handy because it makes makeup application less messy.
The JellyPuff is soft. Its elongated ends are perfect for applying makeup on those hard to reach areas on your face. It's also easy to clean, you only need to put it under running water, apply soap, rinse, then let it dry before using again. JellyPuffs are made even more fun by the statements they feature! This one says "unless you are a jelly puff, I can live without you". Some people aren't fans of these but I like them, and it's great to try it out!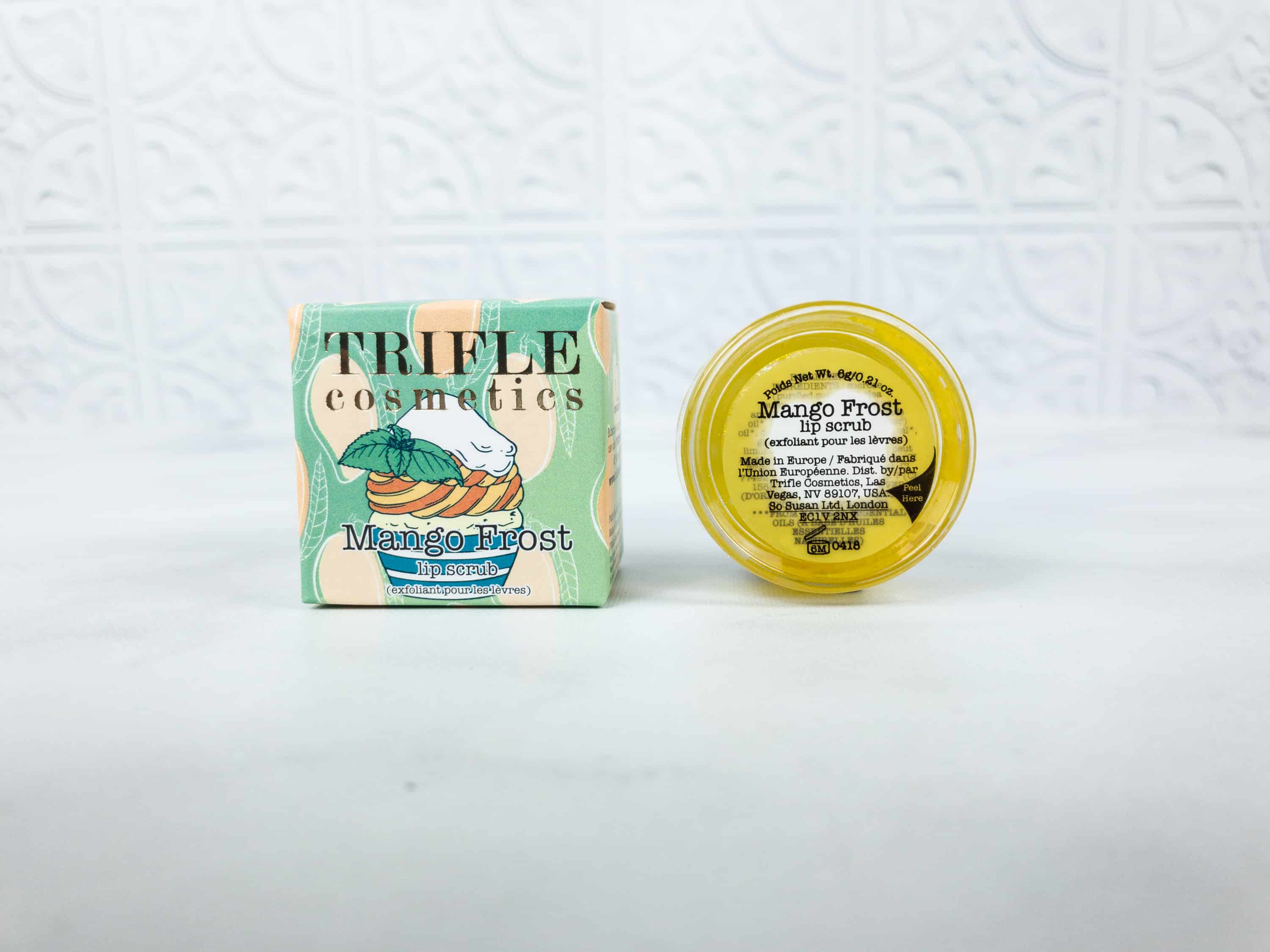 Trifle Cosmetics – Mango Frost ($15) This lip scrub is quite unique for its mango flavor and its cooling effect on the lips. Aside from the tropical vibes I get from the scent, I like it because it helps remove dead skin, revealing smoother and softer lips. This is the perfect choice when prepping your lips because it is made from purified sugar crystals that are soaked in sweet almond, carrot and sunflower oils, as well as olive oils.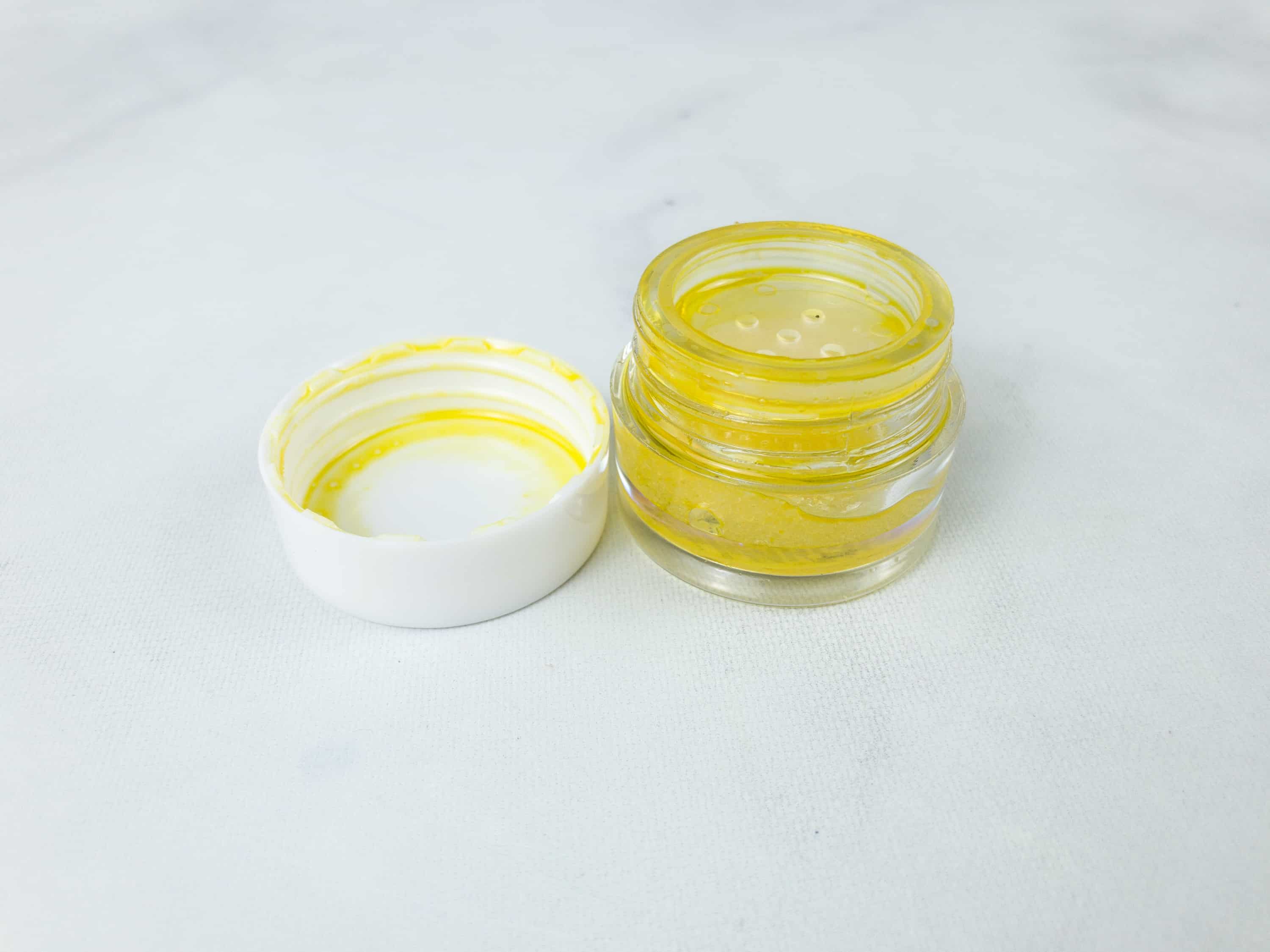 Mango Frost comes in a small glass jar with tiny holes on the cover, which was odd. Just rub a small amount on your lips and leave it on for a few minutes before wiping it off with warm water. Pat your lips dry after.
This month's box from So Susan Cosmetics impressed me with all the fun and useful makeup items they sent! I adore the foiled eyeshadow palette because of the pretty yet subtle shimmer they provide. The colors are also great for everyday wear. Another thing that captured my attention is the mango lip scrub, simply because it smells luscious and I need it to keep my lips looking nourished. If fun and unique makeup items are your thing, you'd be delighted with So Susan Color Curate!
What do you think about the So Susan Color Curate?