SnackSack is a monthly subscription service that sends boxes filled to the brim with a combination of organic, non-GMO, gluten-free, all-natural, vegan and fair-trade snacks to your door every month!
SnackSack now offers two new subscriptions – SnackSack Vegan and SnackSack Gluten-Free! Regular SnackSack is still priced at $22 per month, while the new SnackSack Vegan and SnackSack GF will be available for $24 per month. Plans are also offered in 6-month and 12-month options, plus they now ship to Canada!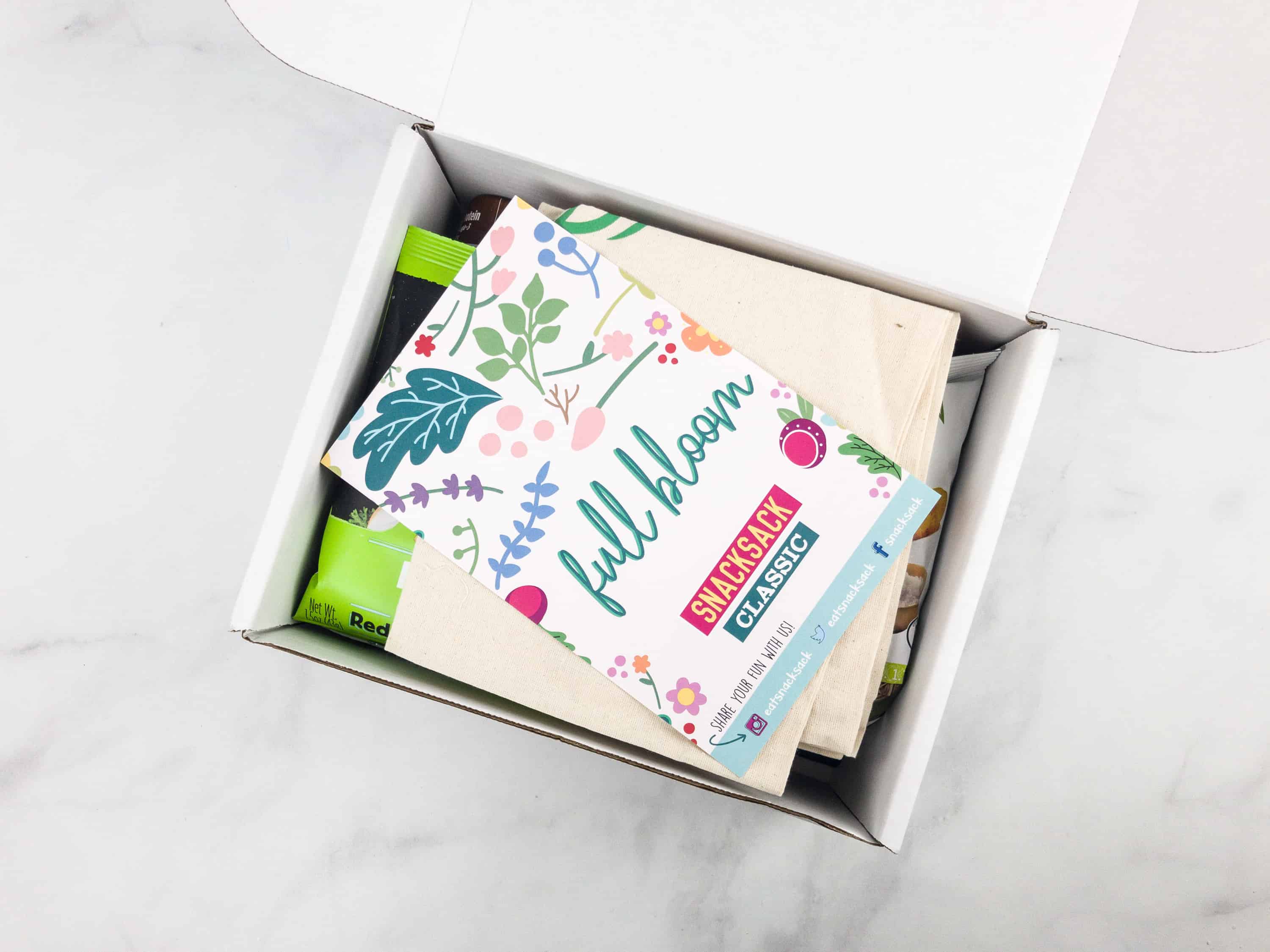 Everything arrives stacked neatly in the box. This is a review of the SnackSack Classic.
DEAL: Get 10% off for the life of your subscription! Use coupon code HELLO.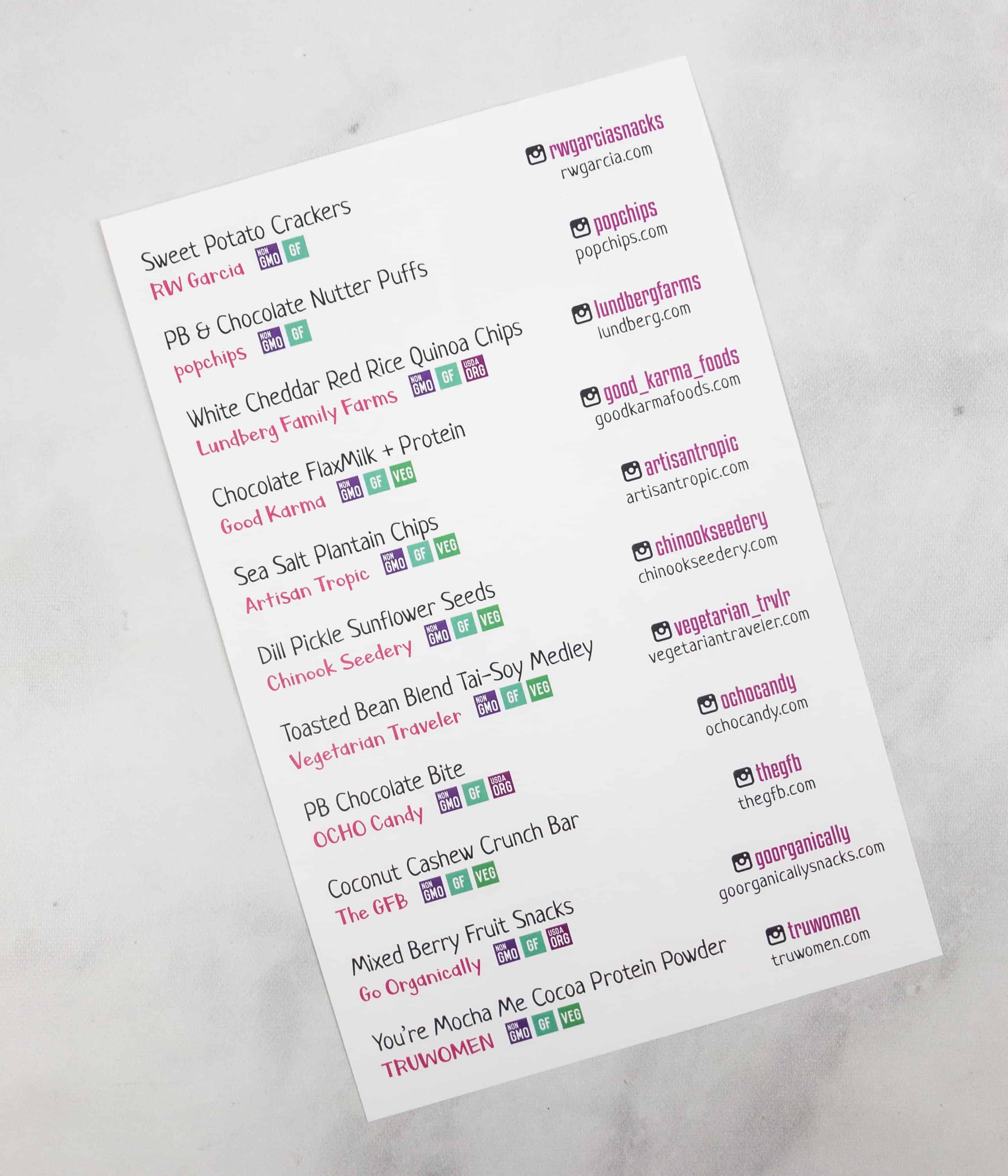 Each month, the box arrives with a list of its contents. Snack Sack makes it easy to find the gluten-free, vegan, and non-GMO snacks at a glance. Snack Sack sends between 11-15 snacks a month.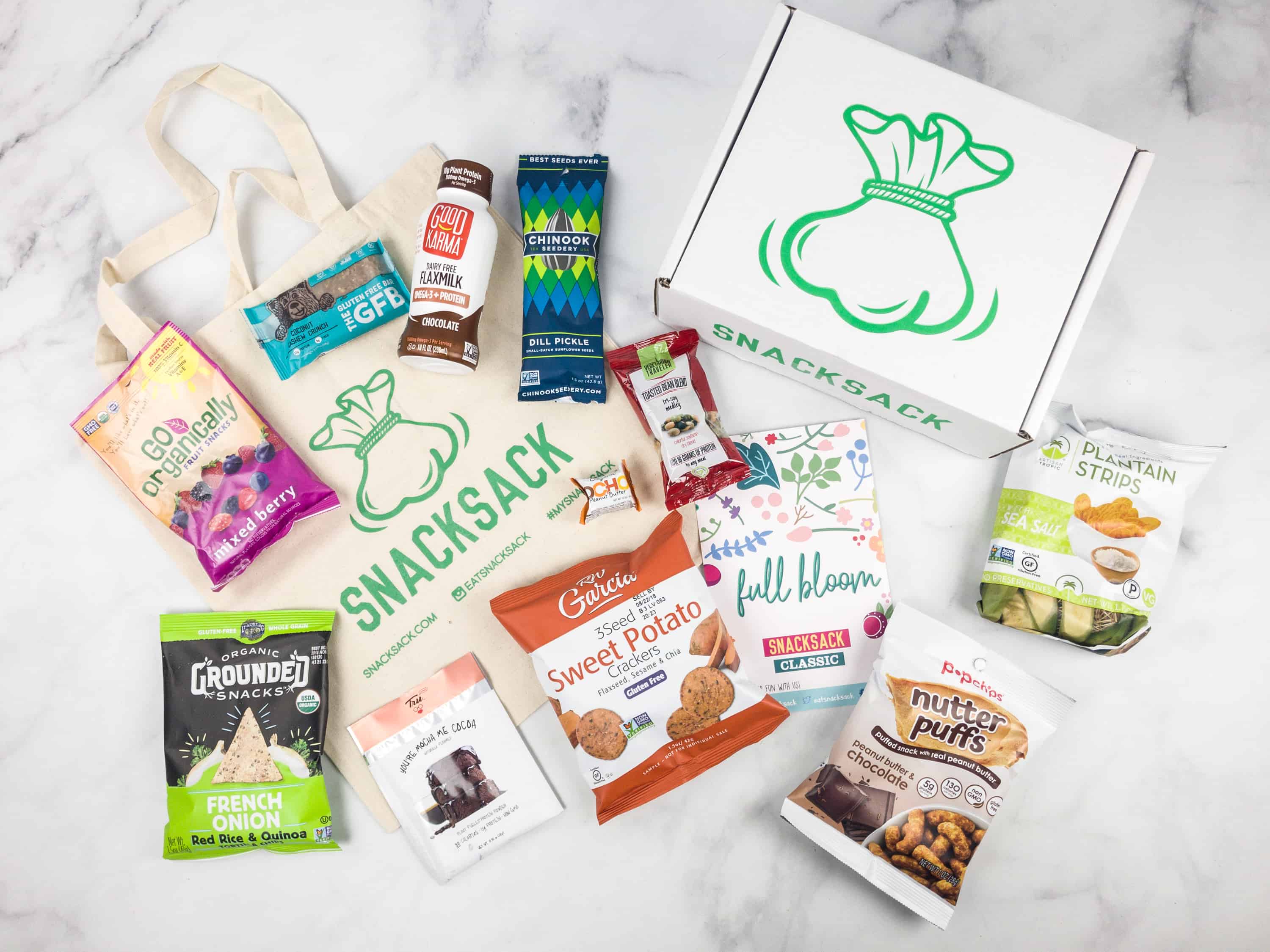 Everything in my box!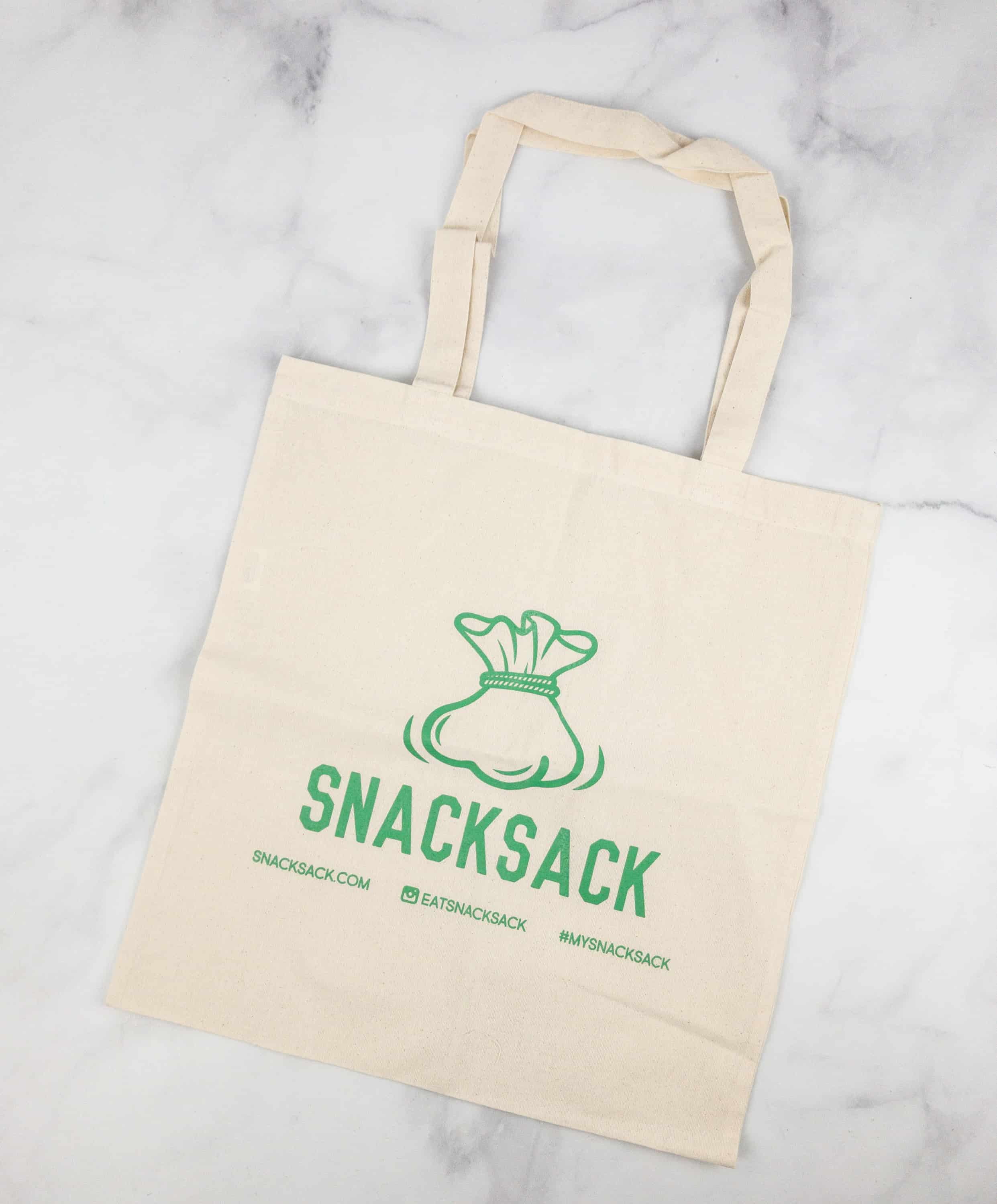 There's also a SnackSack tote bag where we can stash all our snacks and treats!
Artisan Tropic Plantain Chips ($1.87) This snack is made with hand picked plantains, non-hydrogenated palm oil, and sea salt. It has no preservatives and it's also gluten free. The sea salt was just mild and the plantain slices are quite fulfilling! It's high in fiber too!
It's ideal as a lunchbox snack or as a side dish, you can even serve it with guacamole or salsa dip!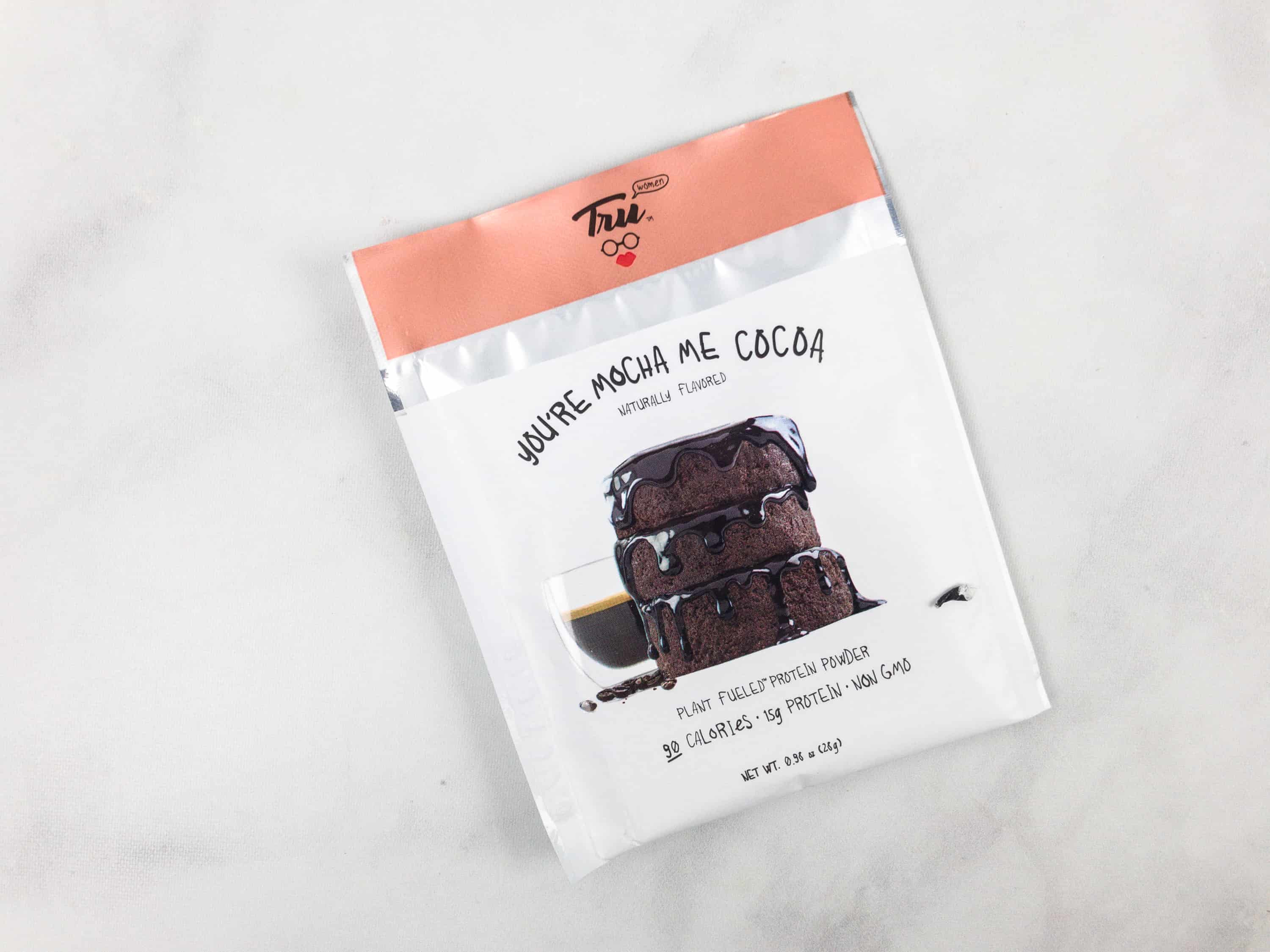 Tru Women You're Mocha Me Cocoa ($1.75) This classic combo provides coffee and chocolate lovers a velvety smooth, rich shake and a new standard for plant protein powder. It is made with pea protein, cocoa powder, flaxseed powder, and stevia extract. It's also non-GMO, gluten, and kosher certified.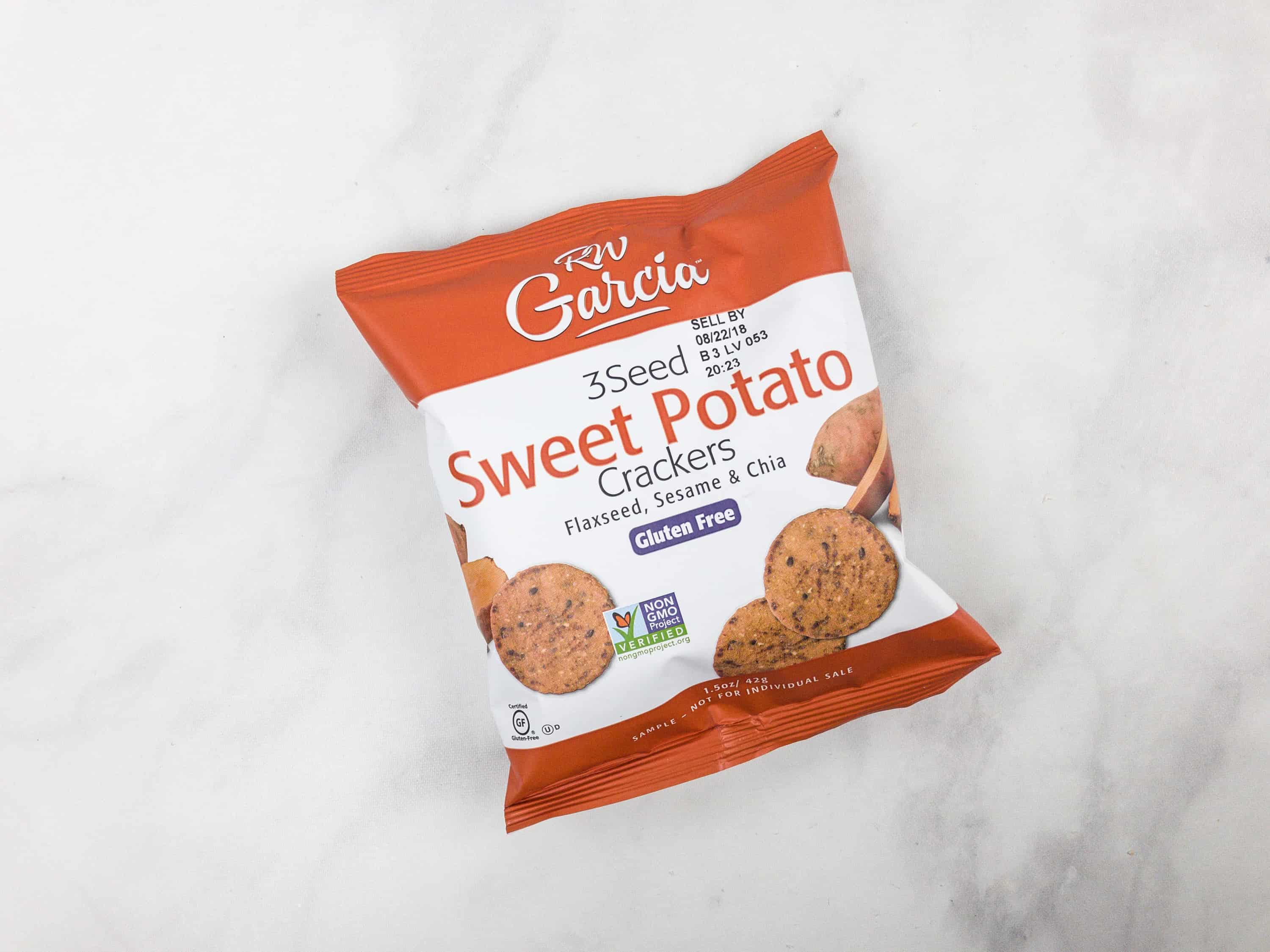 RW Garcia Sweet Potato Crackers ($2.85) Made with sweet potatoes, stone ground yellow maize and a trio of seeds, this gluten-free snack makes a great alternative to your usual crackers!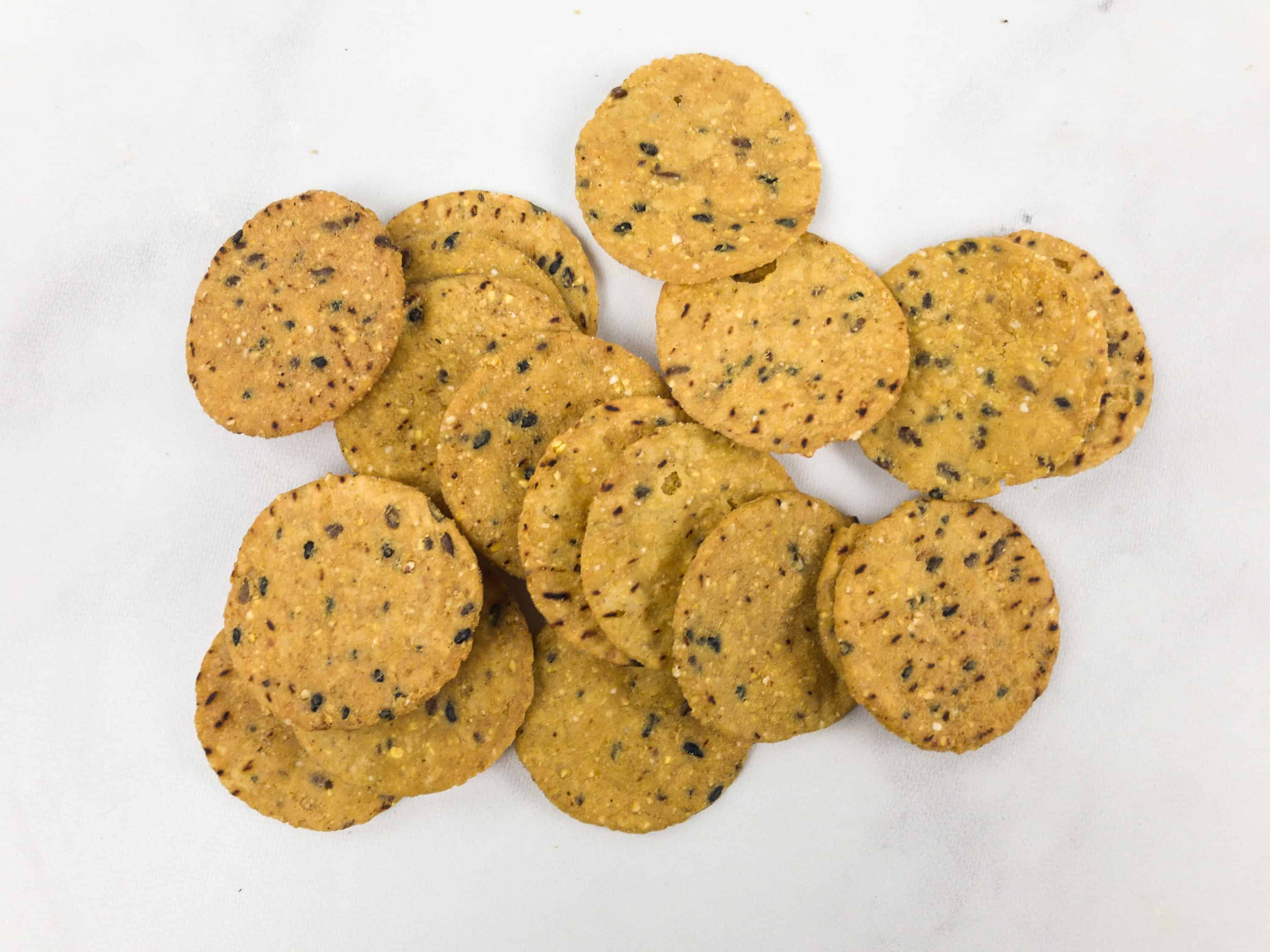 Each piece was crunchy and flavorful!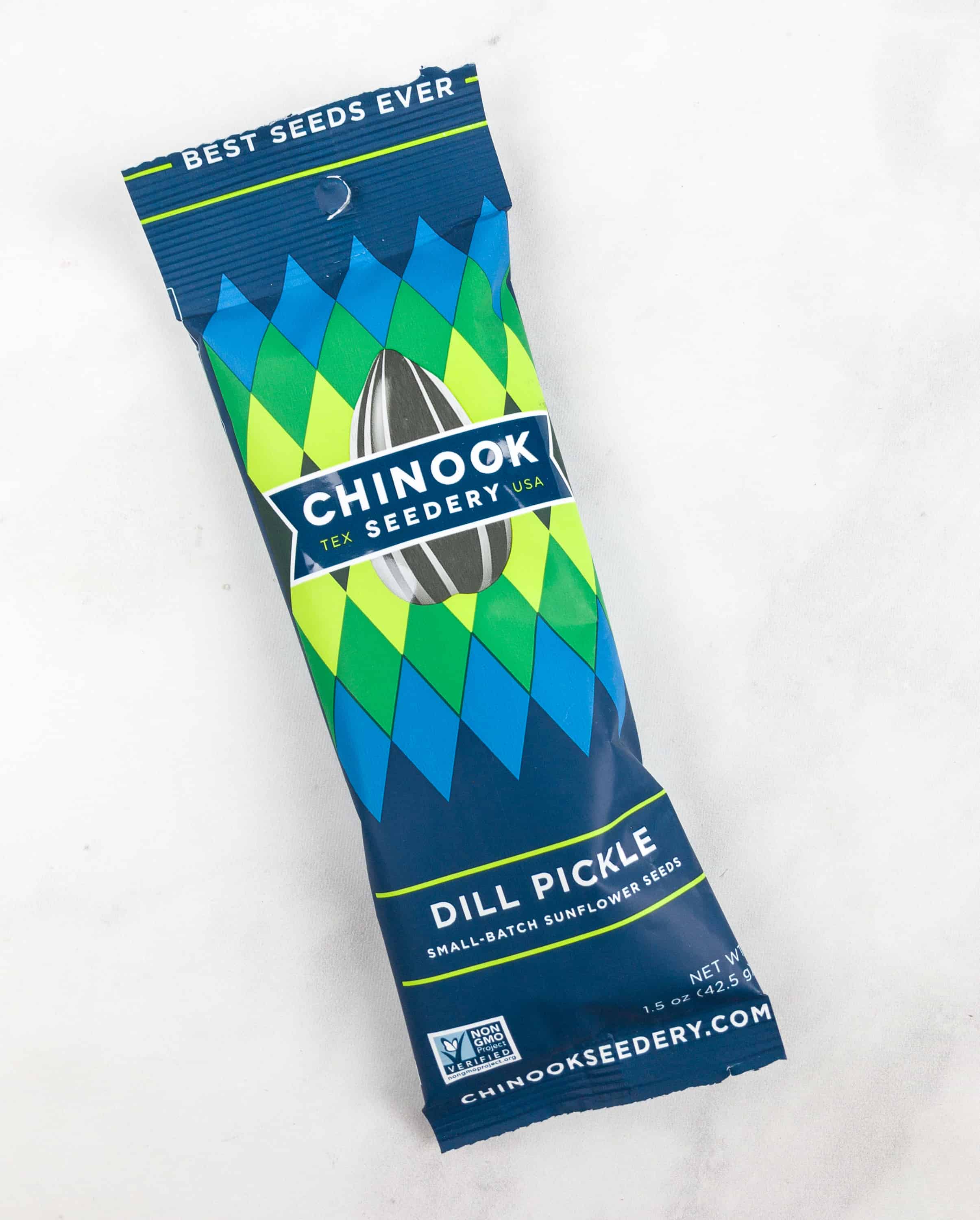 Chinook Seedery Dill Pickle Sunflower Seeds ($1.37) We like these sunflower seeds because they're salty but without the salty burn in the mouth. It's an ideal outdoor snack for kids and adults alike, plus it's non-GMO and free from trans fat and artificial coloring!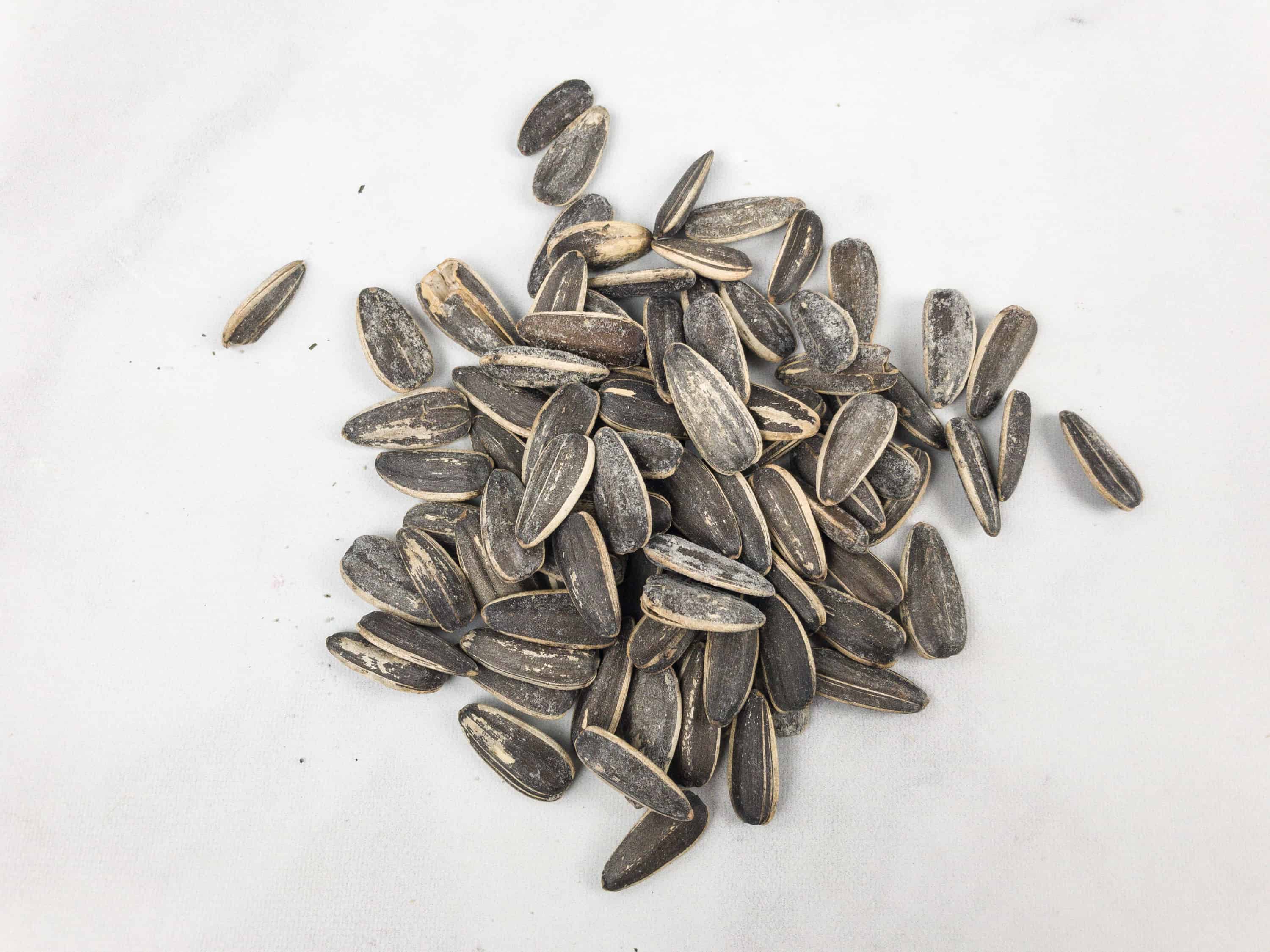 The seeds have easily crackable shells with a crunchy brittle kernel inside. The dill pickle flavoring is not something I would usually choose, but it was surprisingly delicious! I ate the entire bag in a sitting (for science!) and concur – no burning tongue. This brand's a winner.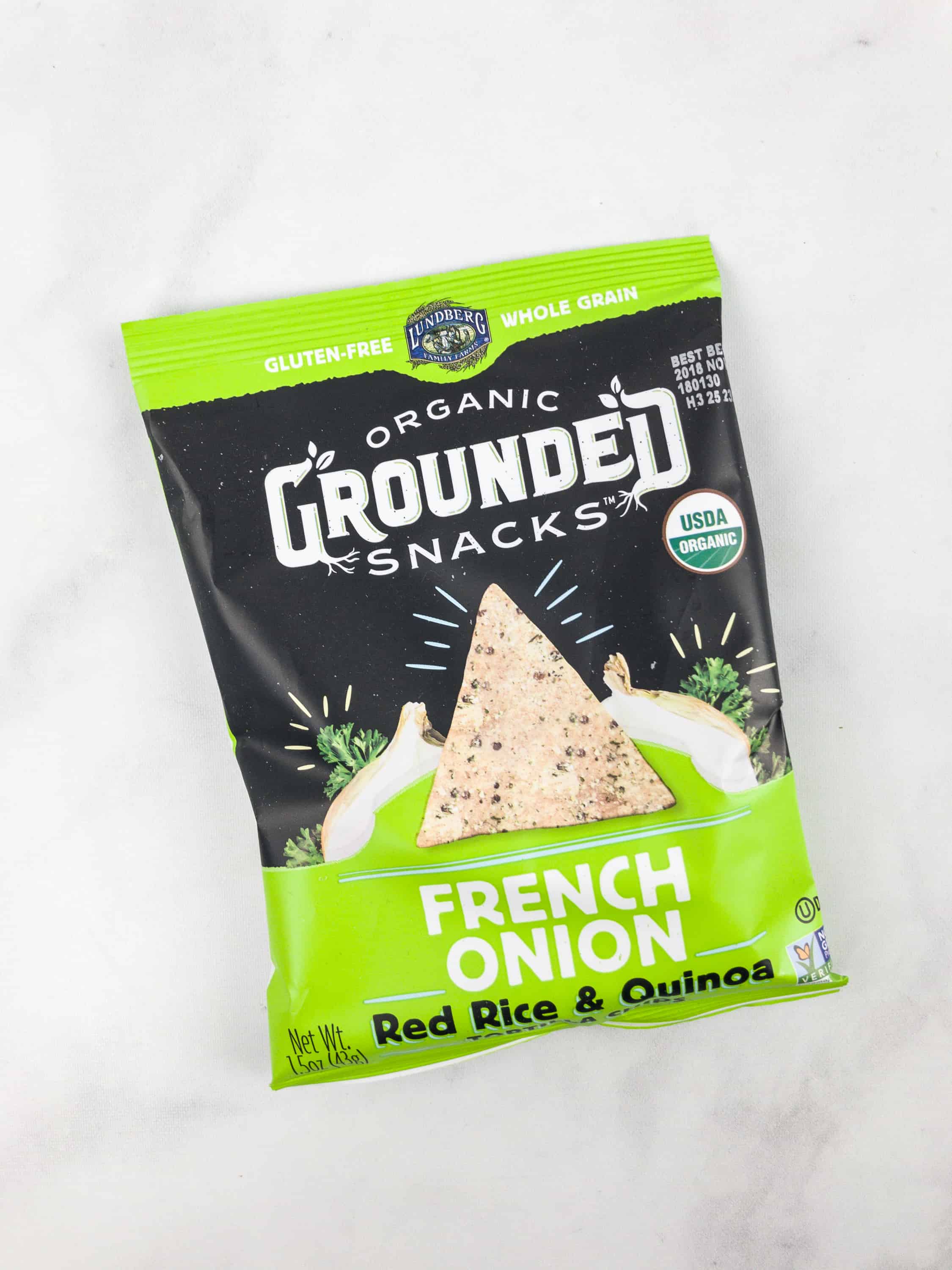 Organic Grounded Snacks French Onion Red Rice & Quinoa Tortilla Chips ($0.81) It's a whole grain snack, lightly salted with French onion and highlighted with nutty grain flavors.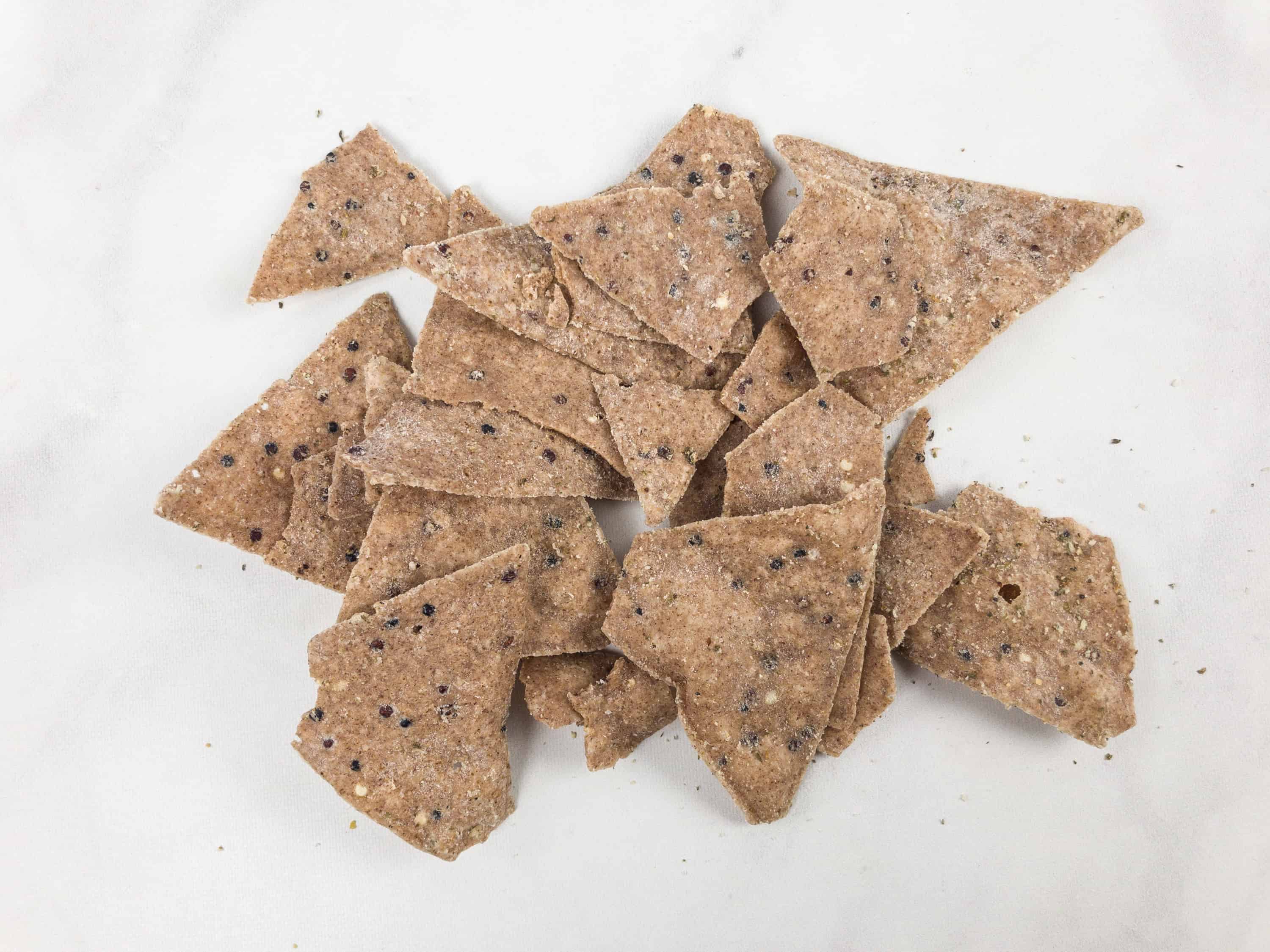 It's as good as I imagined it to be. The crunchiness is just perfect. We ate it straight out of the bag, but you can also have it with salsa!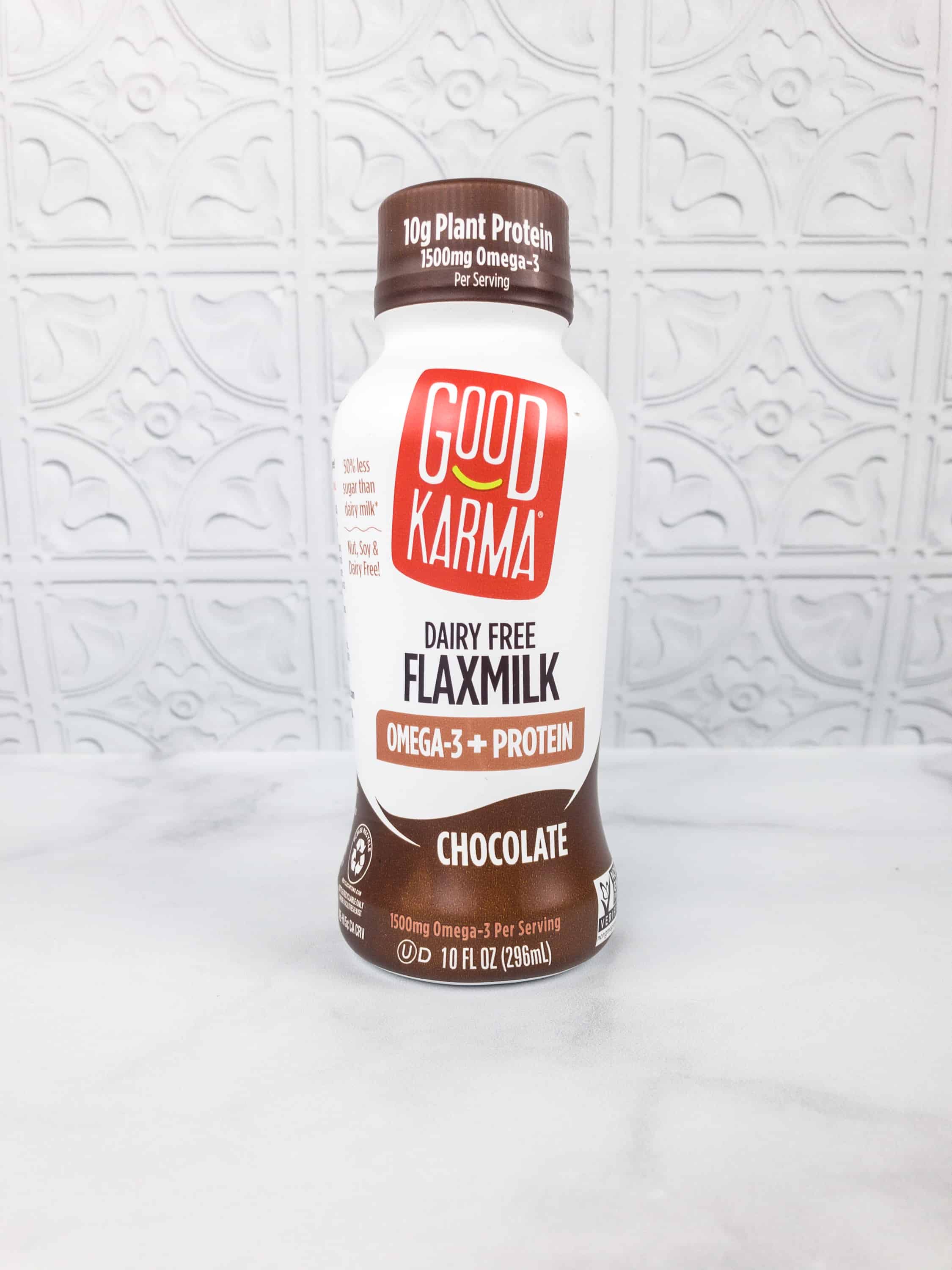 Good Karma Chocolate FlaxMilk + Protein ($2.50) This one is for those who are looking for a yummy dairy-free milk substitute! It's made from flax seeds which is a good source of plant-based protein. It's ideal for smoothies and for cereal snacks.
Vegetarian Traveler Toasted Bean Blend Tai Soy Medley ($6) Savory and protein-rich, this snack contains a mix of edamame, dried soybeans, and roasted soybeans.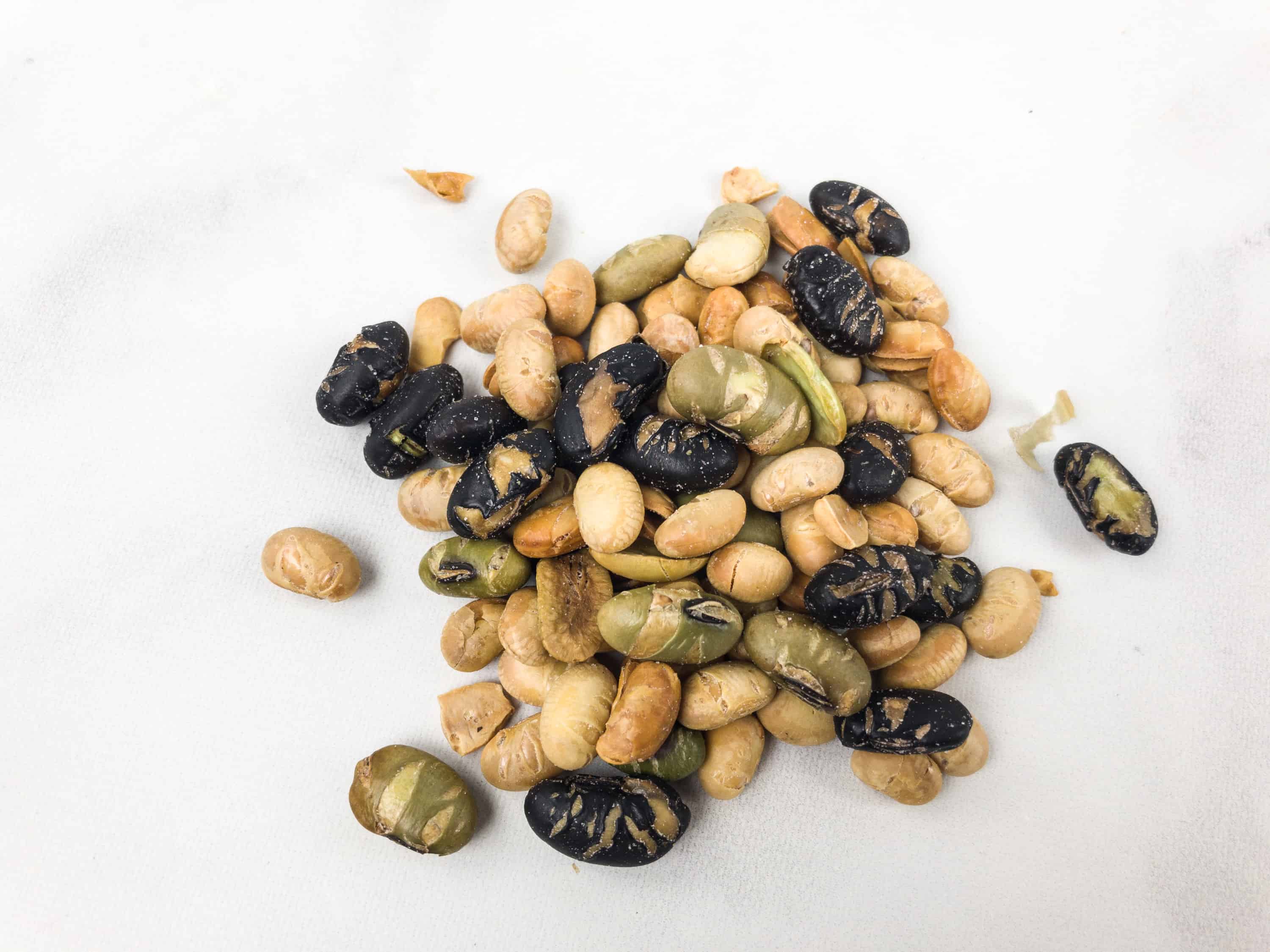 The vegetarian toasted bean blend can be eaten on its own or can be used as toppers for your favorite meal like pastas, soups, or salads.
It's low in carbohydrates and paleo-friendly too!

It includes an information card with a $5 off coupon code for your next purchase at Vegetarian Traveler's online shop.

Pop Chips Nutter Puffs Peanut Butter & Chocolate ($1.33) We love peanut butter flavored snacks and this is not an exception. The puffs are made with real peanut butter and each piece melts in the mouth!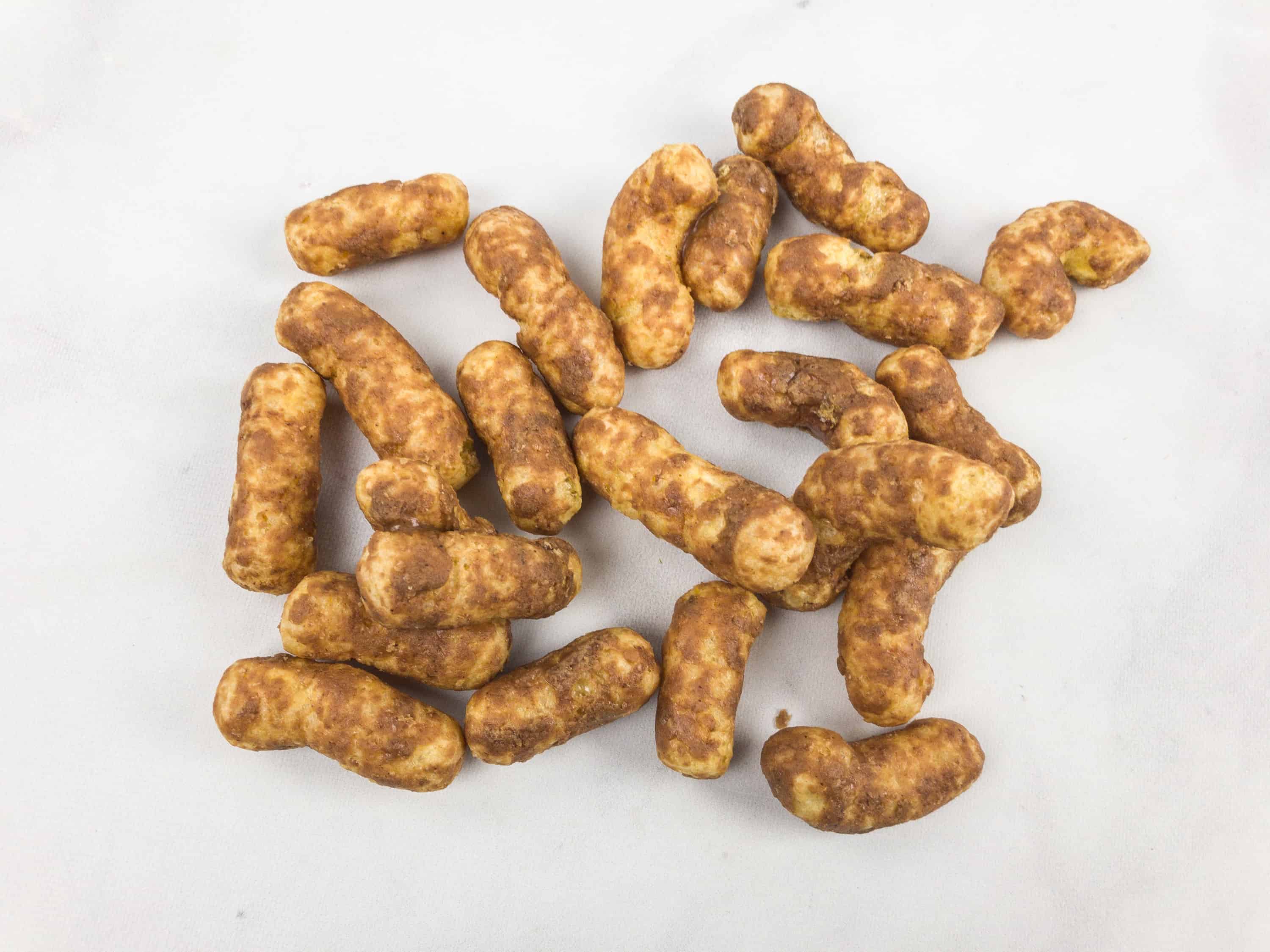 This snack is protein-packed and great for on-the-go snacking. It also makes a nice alternative to your usual salty or cheesy puffs. They were absolutely amazing!
The Gluten Free Bar Coconut Cashew Crunch ($0.85) It's really great having grab-and-go snacks in handy, like this energy bar! The bar is packed with protein and fiber, thanks to slow roasted cashews with fresh coconut.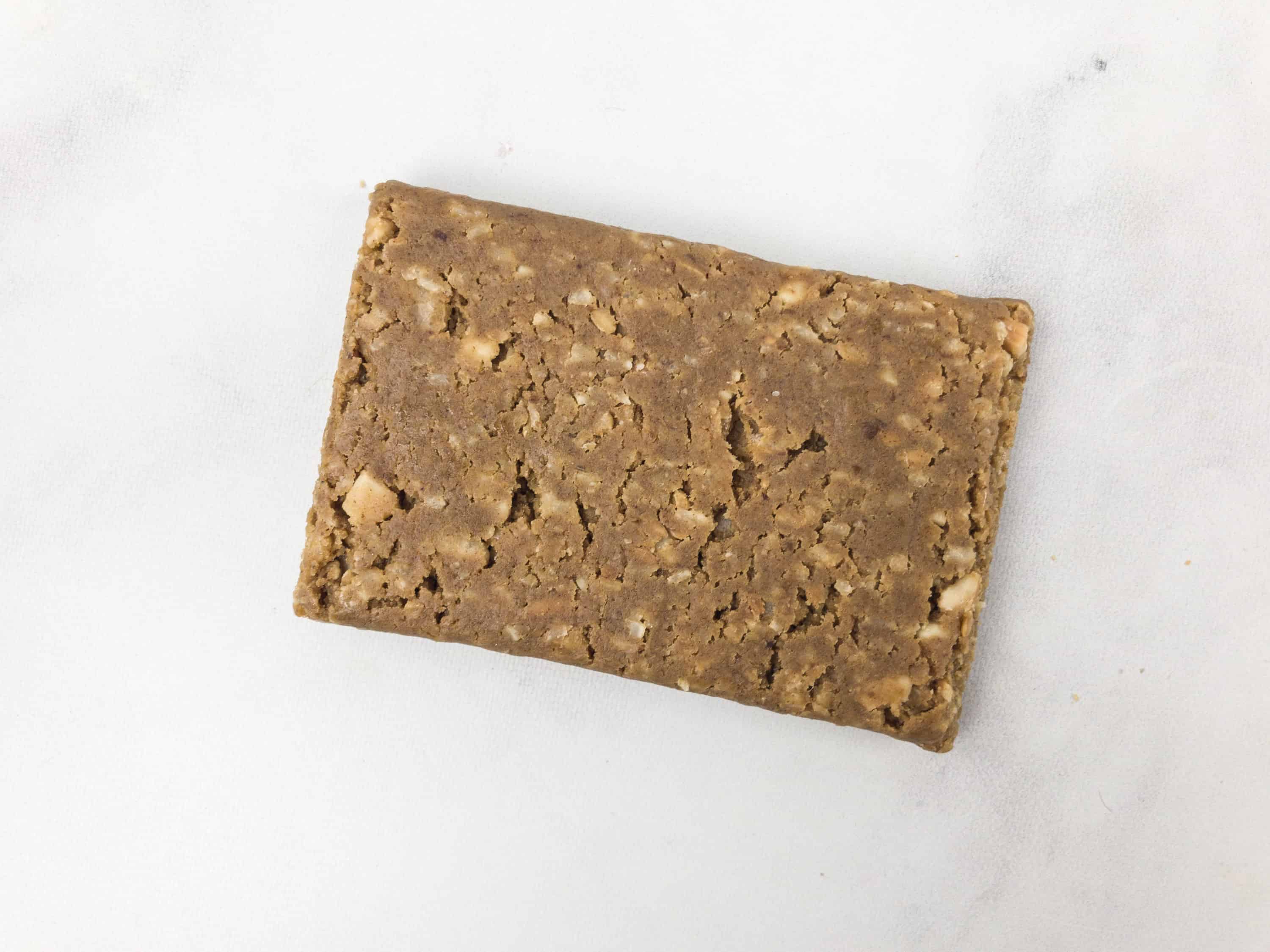 I like the chewy-crispy texture and the fact that it's certified vegan and kosher. It's non-GMO, soy-free, and dairy-free too!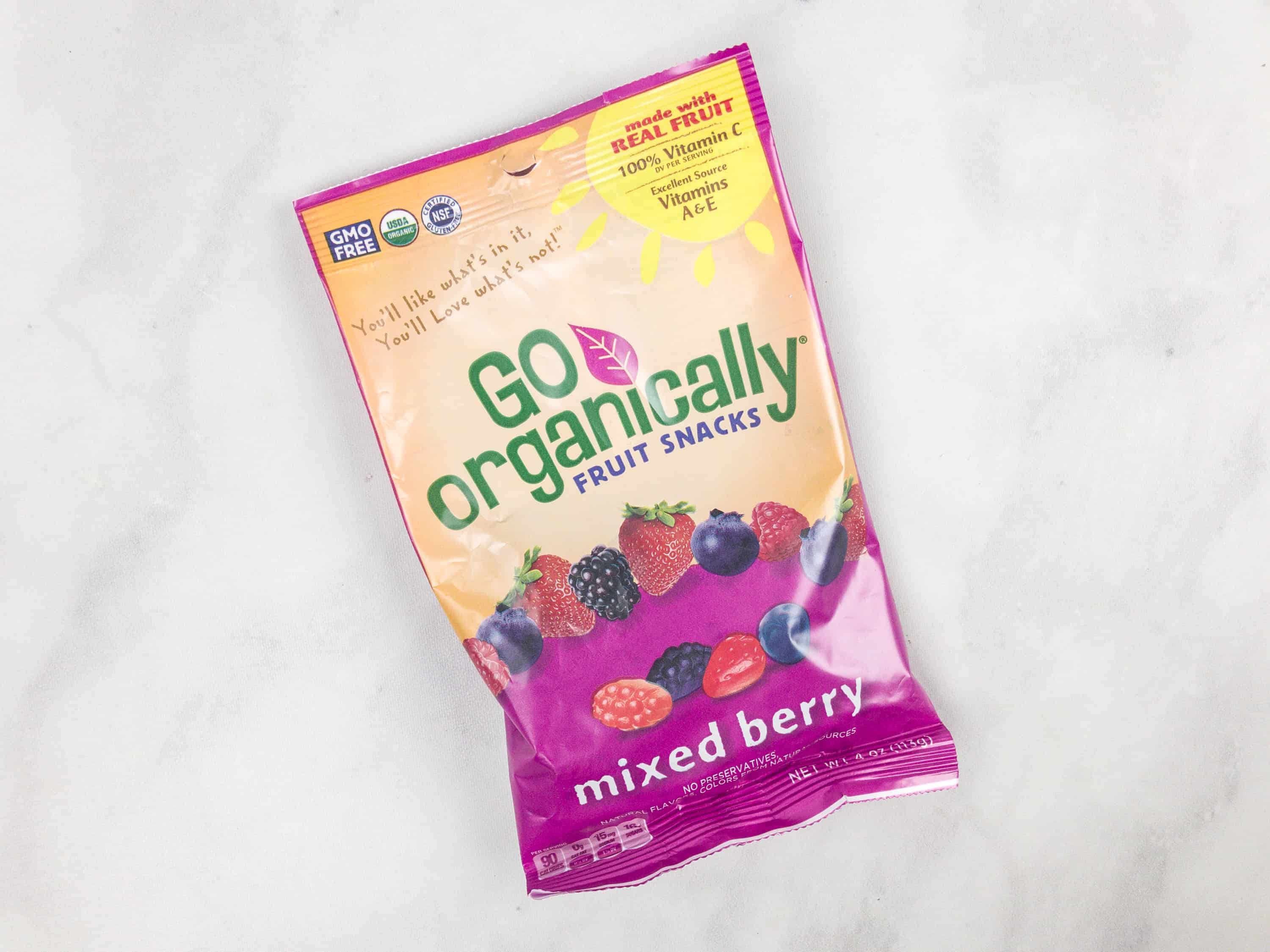 Go Organically Fruit Snacks Mixed Berry ($1.09) Gummy candies are the best! This one is made with real fruits, and also packed with vitamins A, C and E.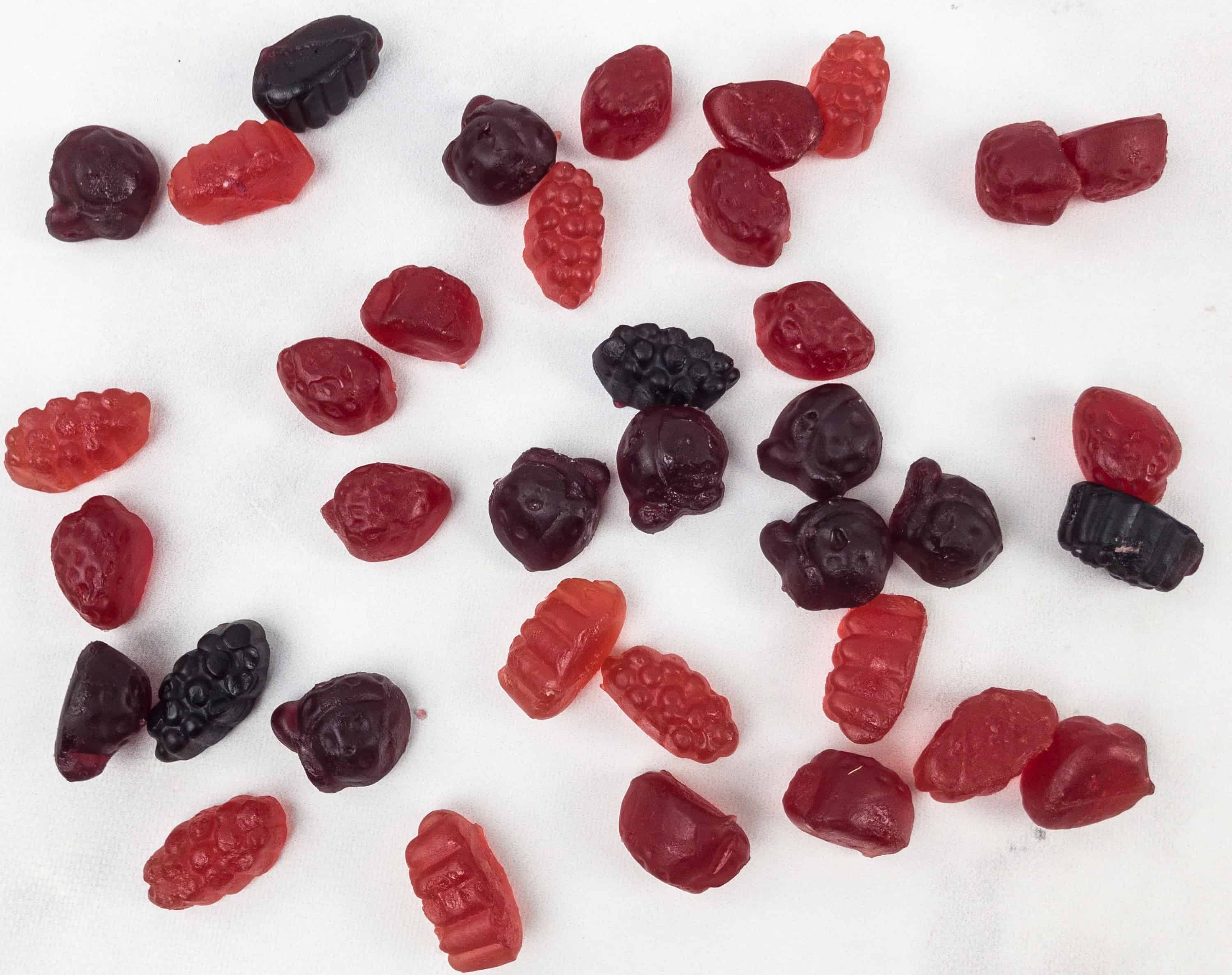 The gummies come in different fruit shapes and colors. There's strawberry, grapes, orange, watermelon, and a lot more! They do taste naturally fruity, not the artificial kind of fruity and that's just  great!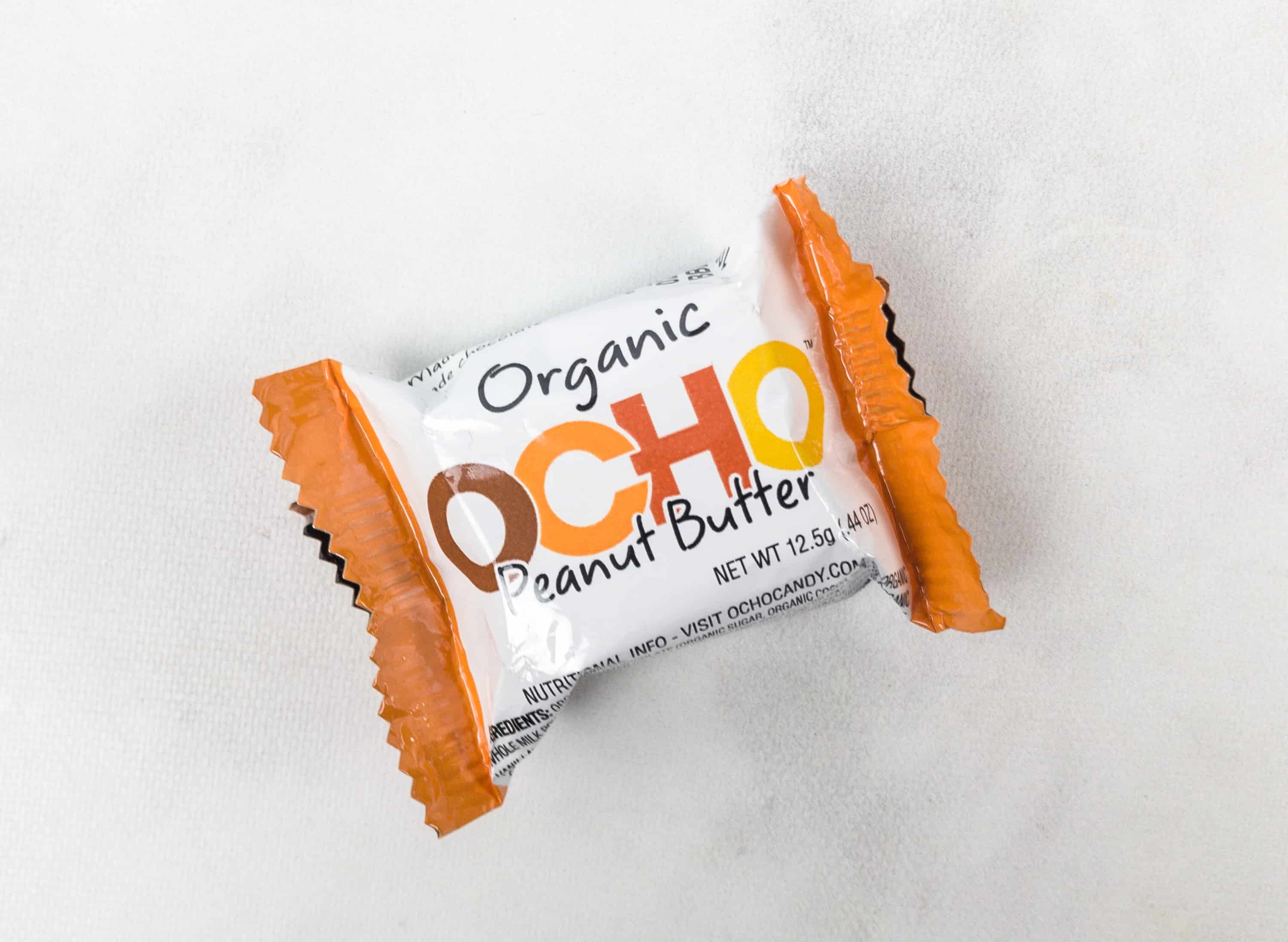 Ocho Candy PB Chocolate Bite ($0.88) This chocolate snack is quite small but packed with a delicious peanut butter filling that I can't get enough of.
This bite-sized bar is fully covered with luscious milk chocolate.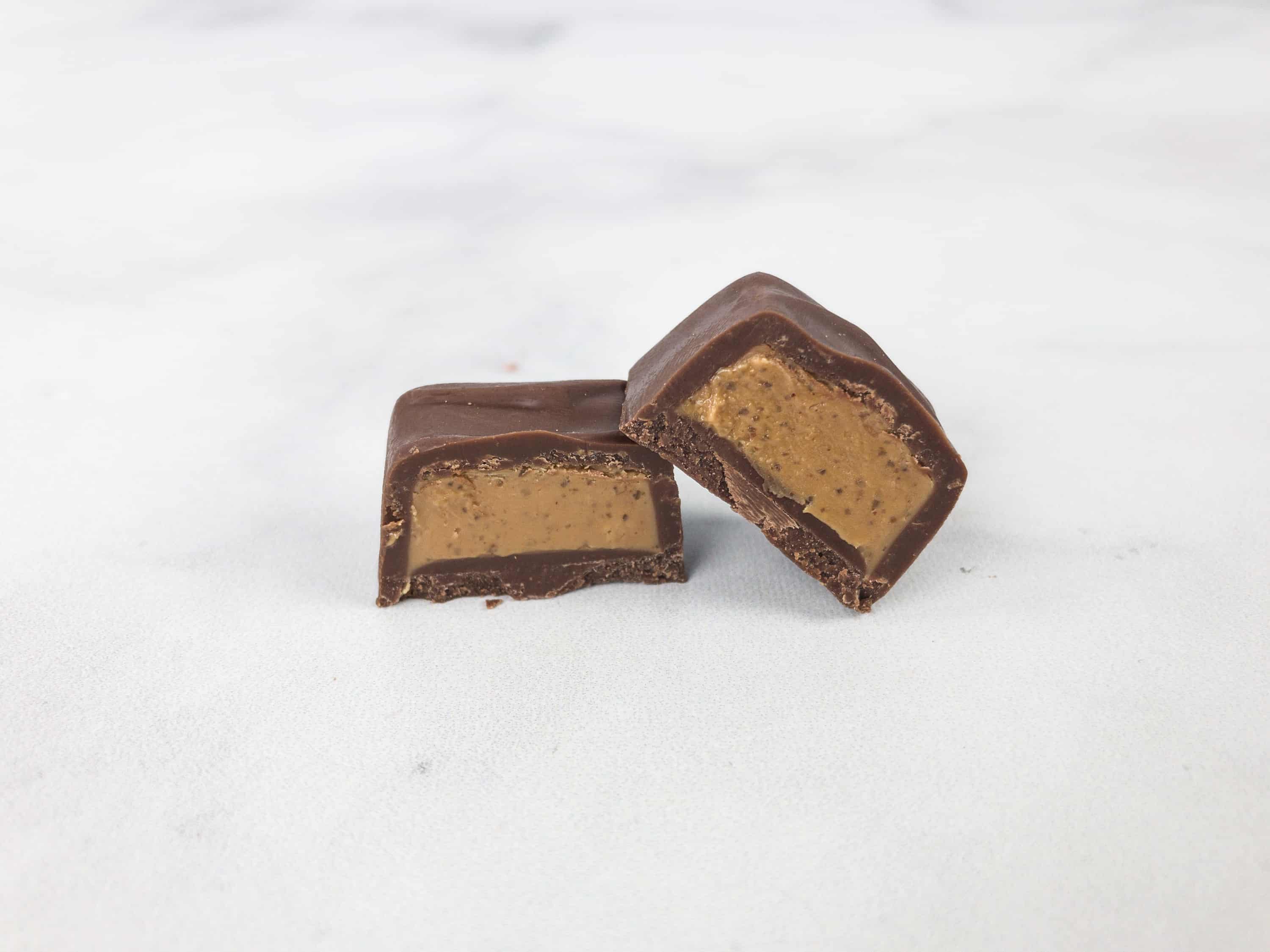 See that luscious peanut butter in the middle? The salty taste of peanut butter blends well with the sweet taste of milk chocolate. Yum!
We always look forward to receiving the Snack Sack Classic Box because of the variety of snacks they send. This month, there were snacks to satisfy our sweets and chocolate cravings, as well as healthy alternatives to our usual junk food. I also appreciate that most of these can be enjoyed on-the-go or packed when traveling or hiking. My family shares this box, but if you want to keep everything for yourself, I can't blame you! Everything is healthy, yet delicious and oh so satisfying! This version of Snack Sack is best for those without dietary restrictions and who like their snacks to be delicious.
Have you tried SnackSack yet?