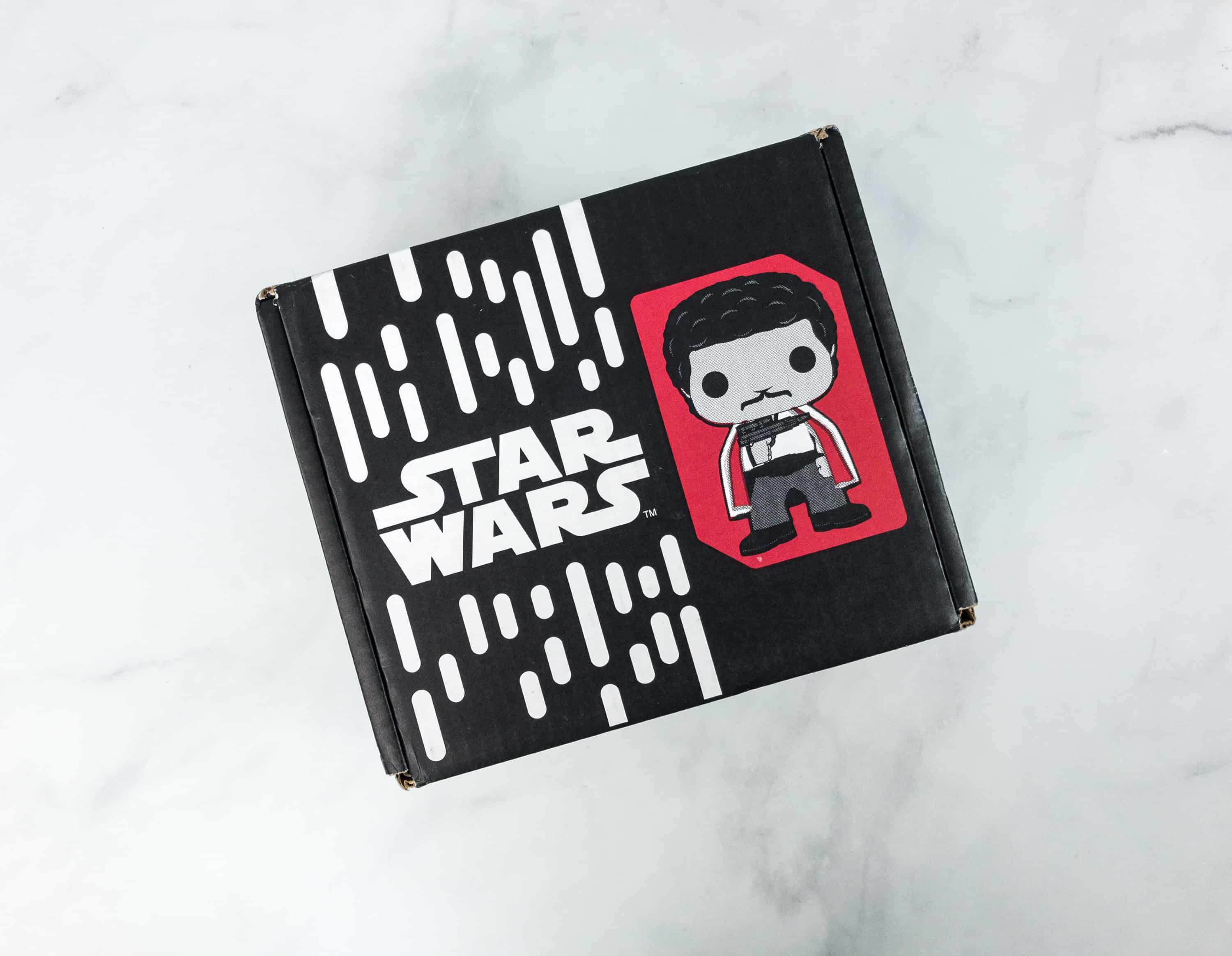 Smuggler's Bounty is a bi-monthly Star Wars subscription box from Funko and the only official Star Wars subscription box (in the galaxy). Everything inside is 100% exclusive to the box and designed in collaboration with Funko!  Funko also produces the Marvel Collector Corps Box, the DC Comics box Legion of Collectors, and Disney Treasures.
Funko is discontinuing their subscription products – find out more here. 
The theme for this month was HAN SOLO!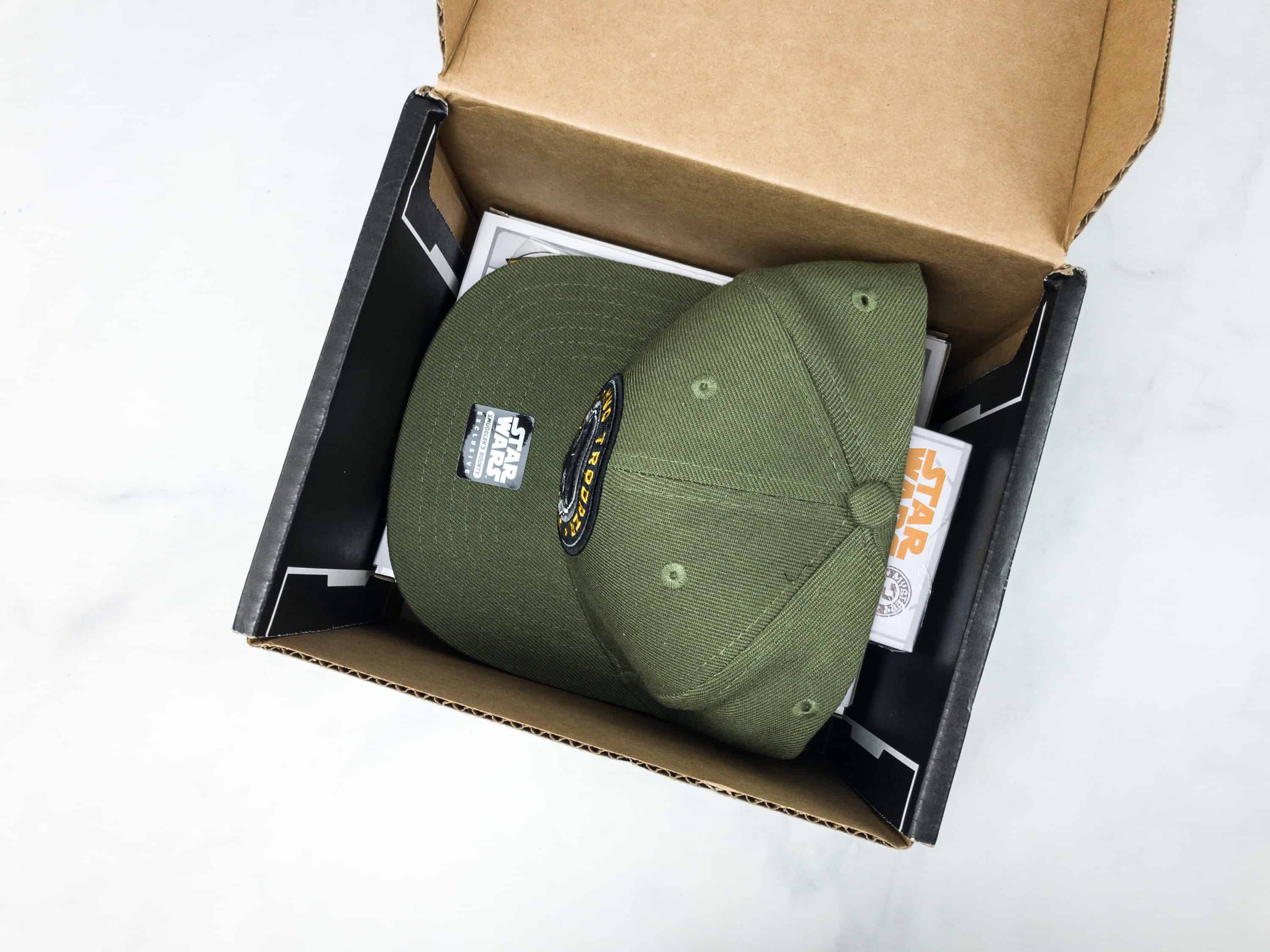 Like most of the boxes, this one has no card.
Everything inside the Smuggler's Bounty Star Wars box for May!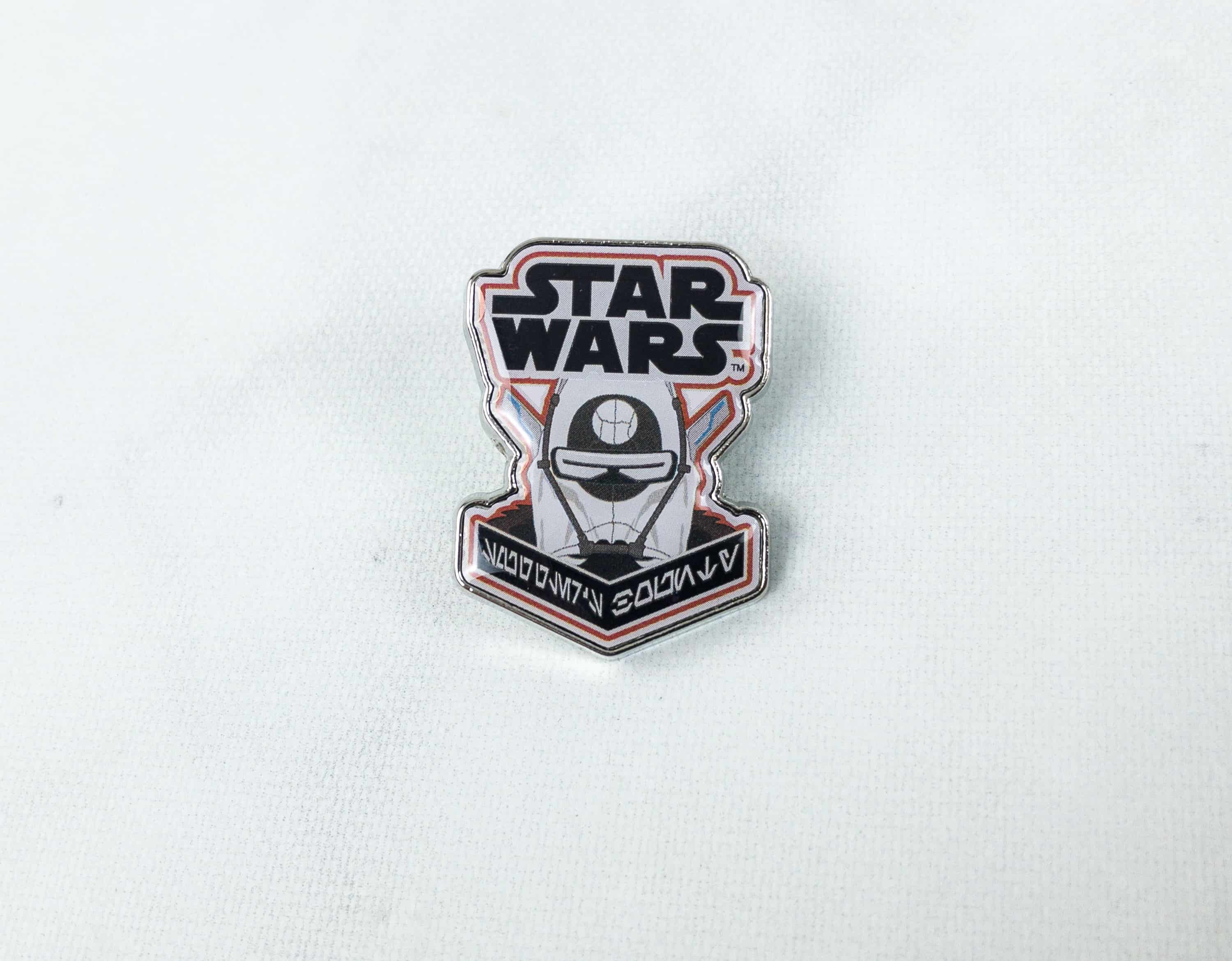 Star Wars Pin. This month's pin features Enfys Nest, the antagonist in the movie Solo: A Star Wars Story. It also has some Aurebesh writings that say "Smuggler's Bounty"!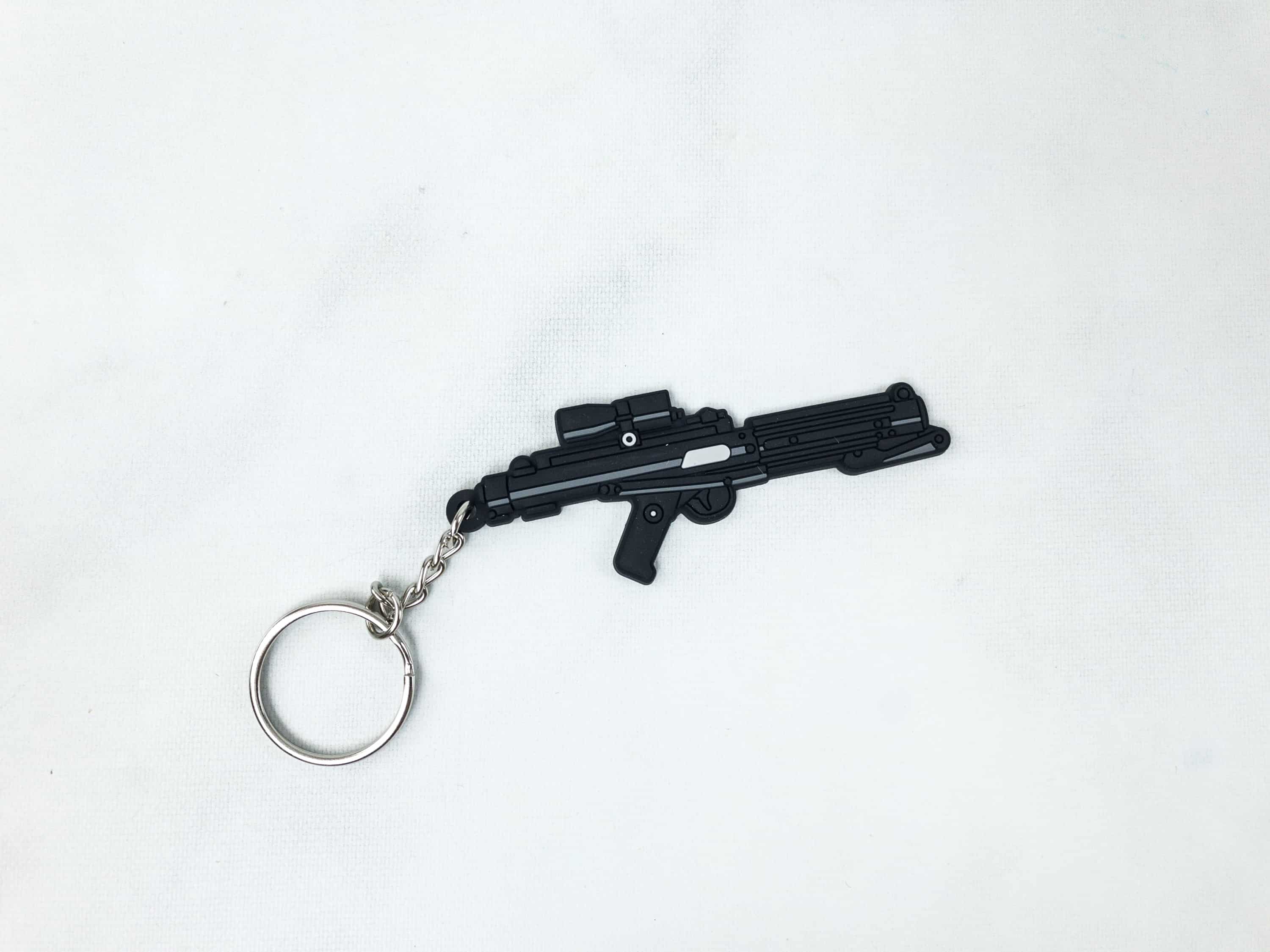 Blaster Keychain. For the Keychain, we got Han Solo's DL-44 Heavy Blaster pistol!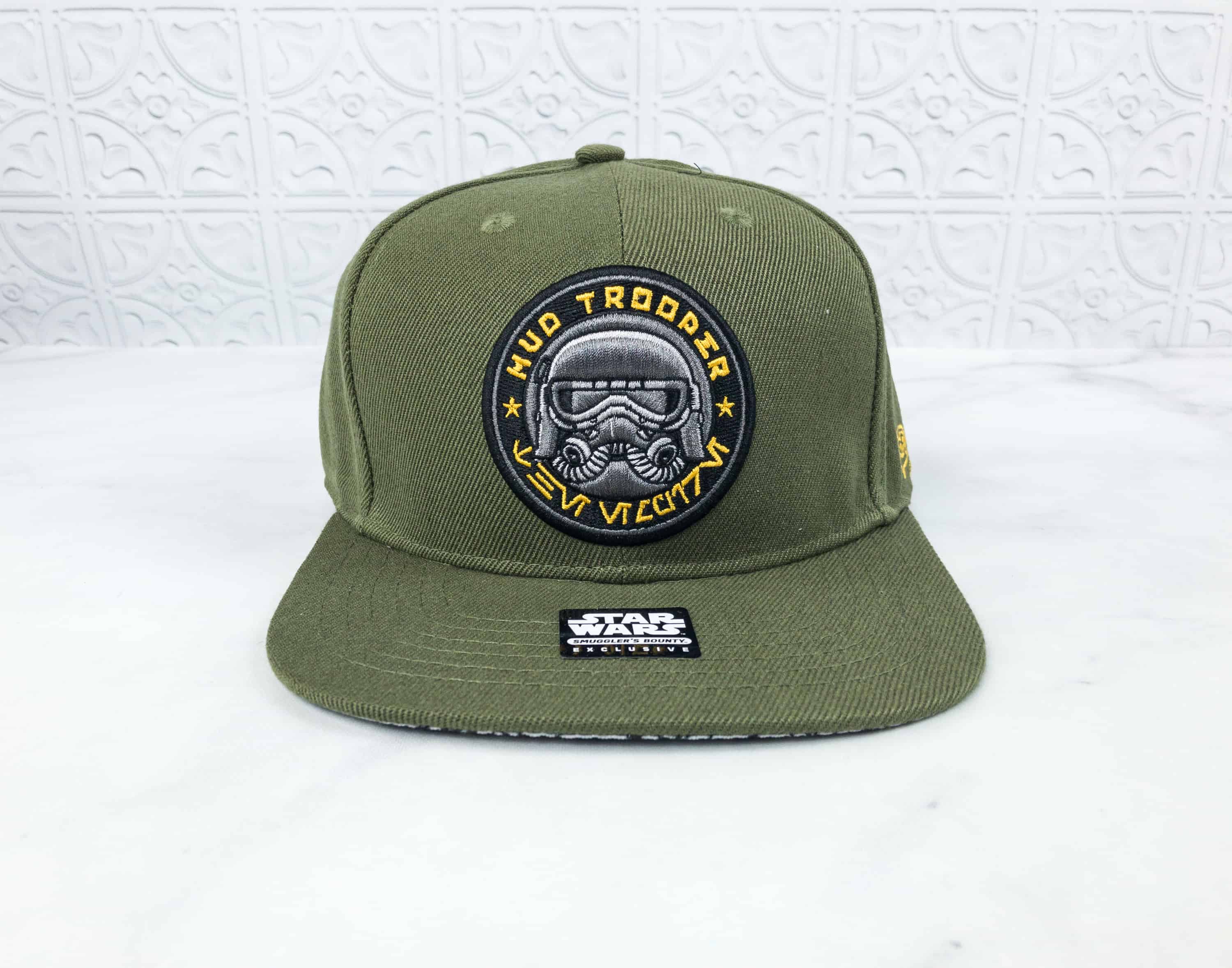 Mud Trooper Snapback Hat. Mudtroopers are soldiers used by the Galactic Empire on the swamp planet of Mimban. They're featured on this army green snapback hat!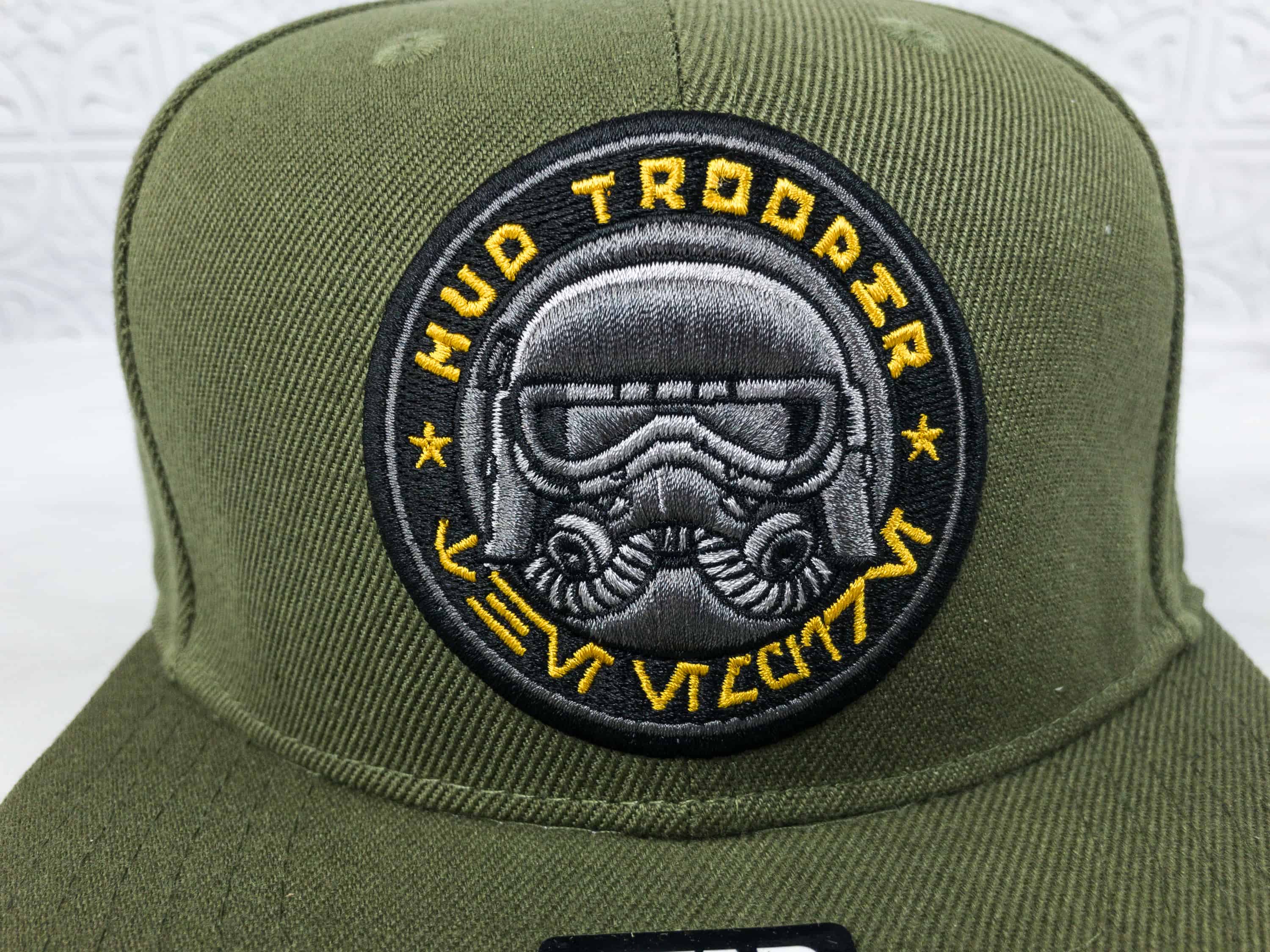 On the cap's patch, it has an image of a Mudtrooper's helmet, and Aurebesh writings that say "The Empire." The SOLO movie intro'd the mudtrooper, and that's all we're saying about that!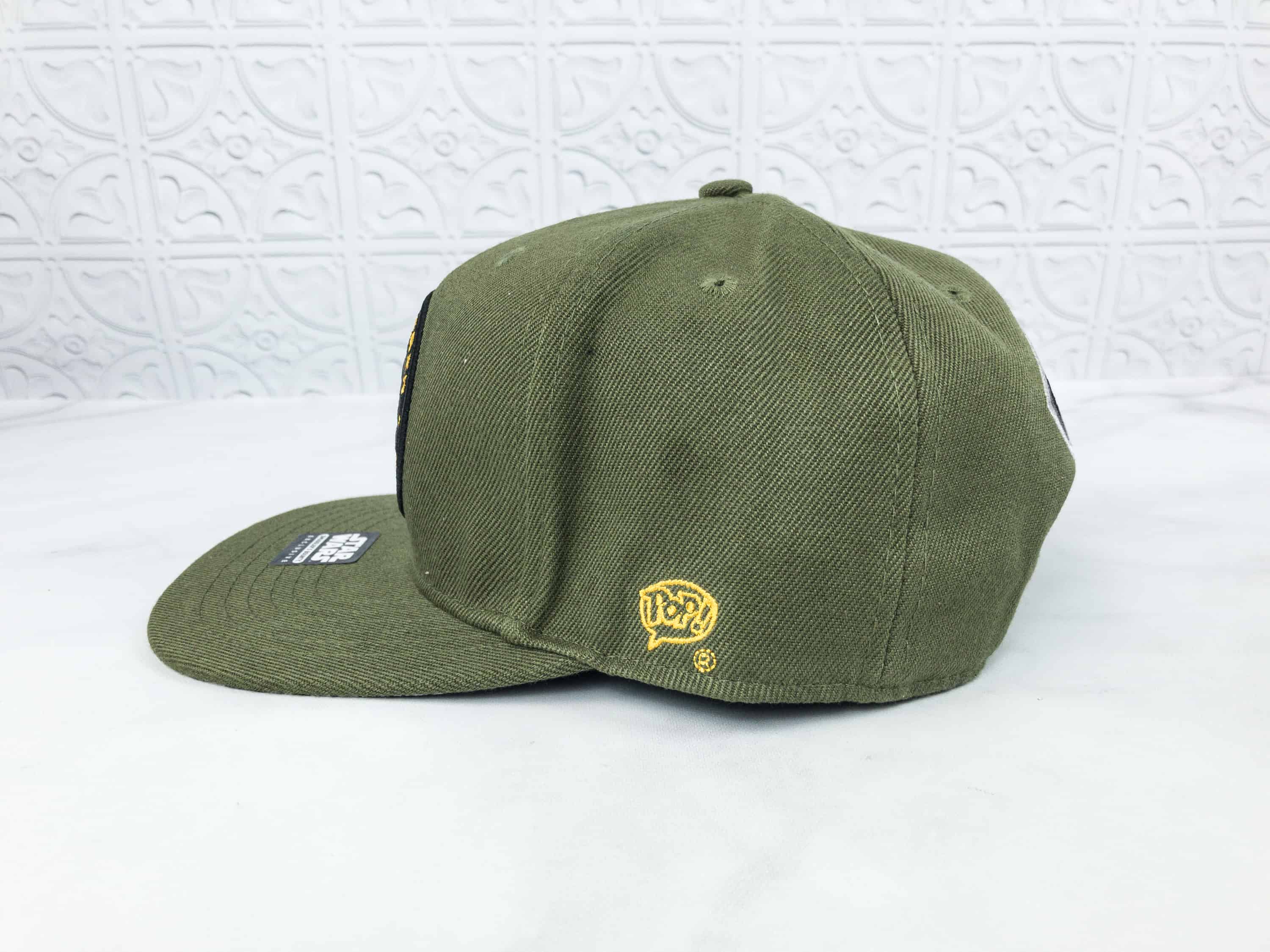 The side indicates that it's licensed by Funko POP!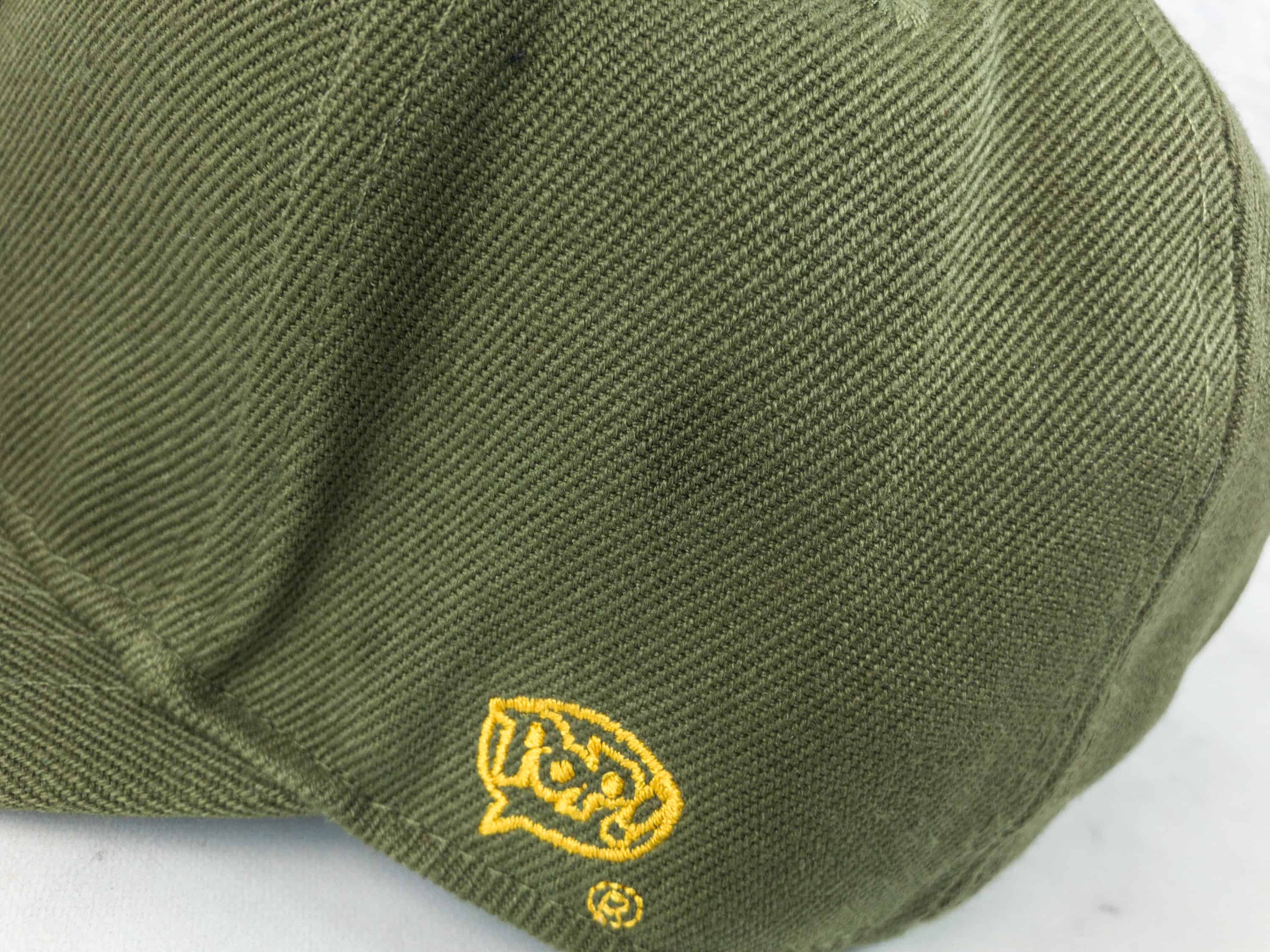 I love the color!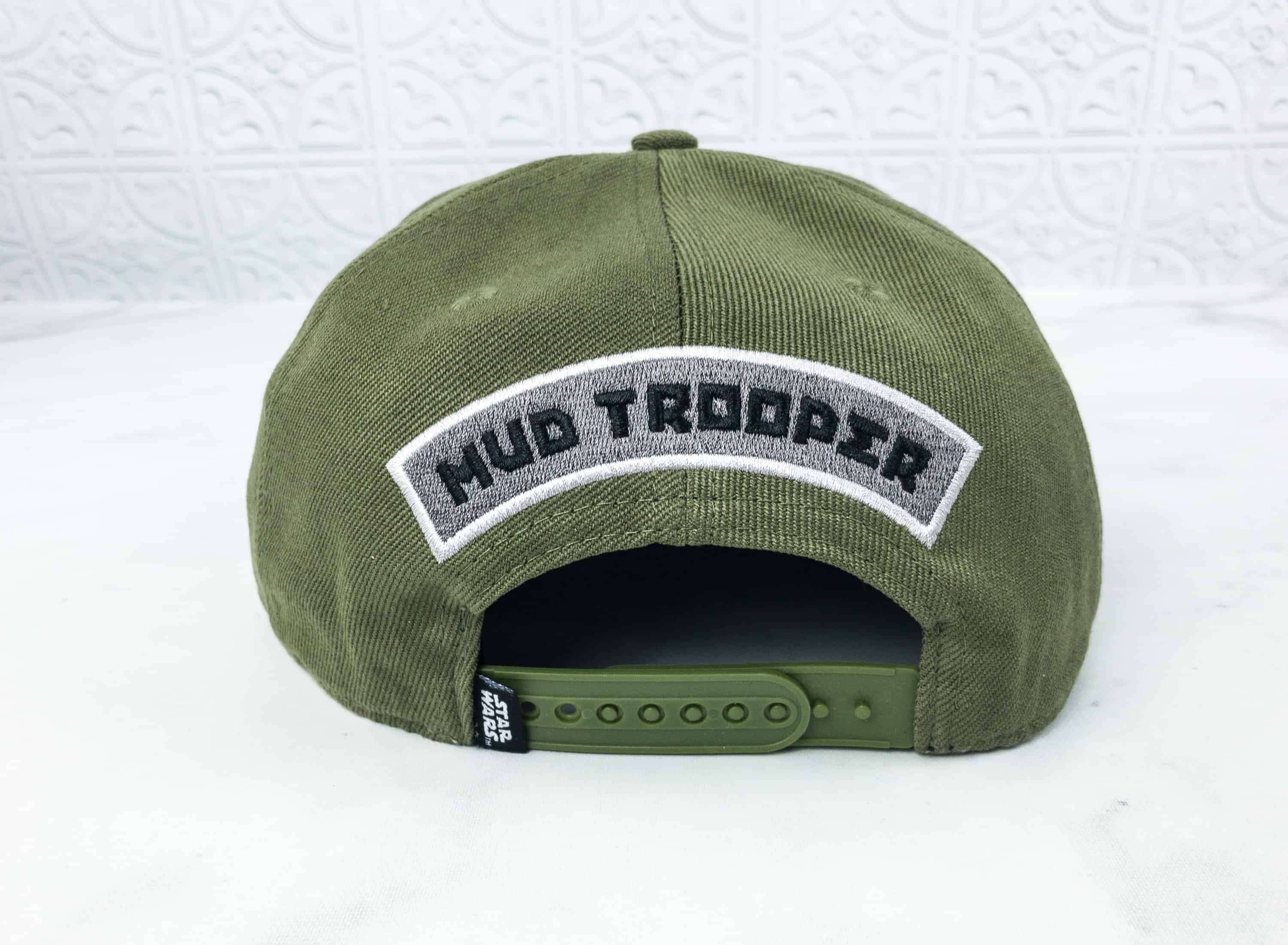 It comes with adjustable snaps at the back, plus a patch that says Mudtrooper!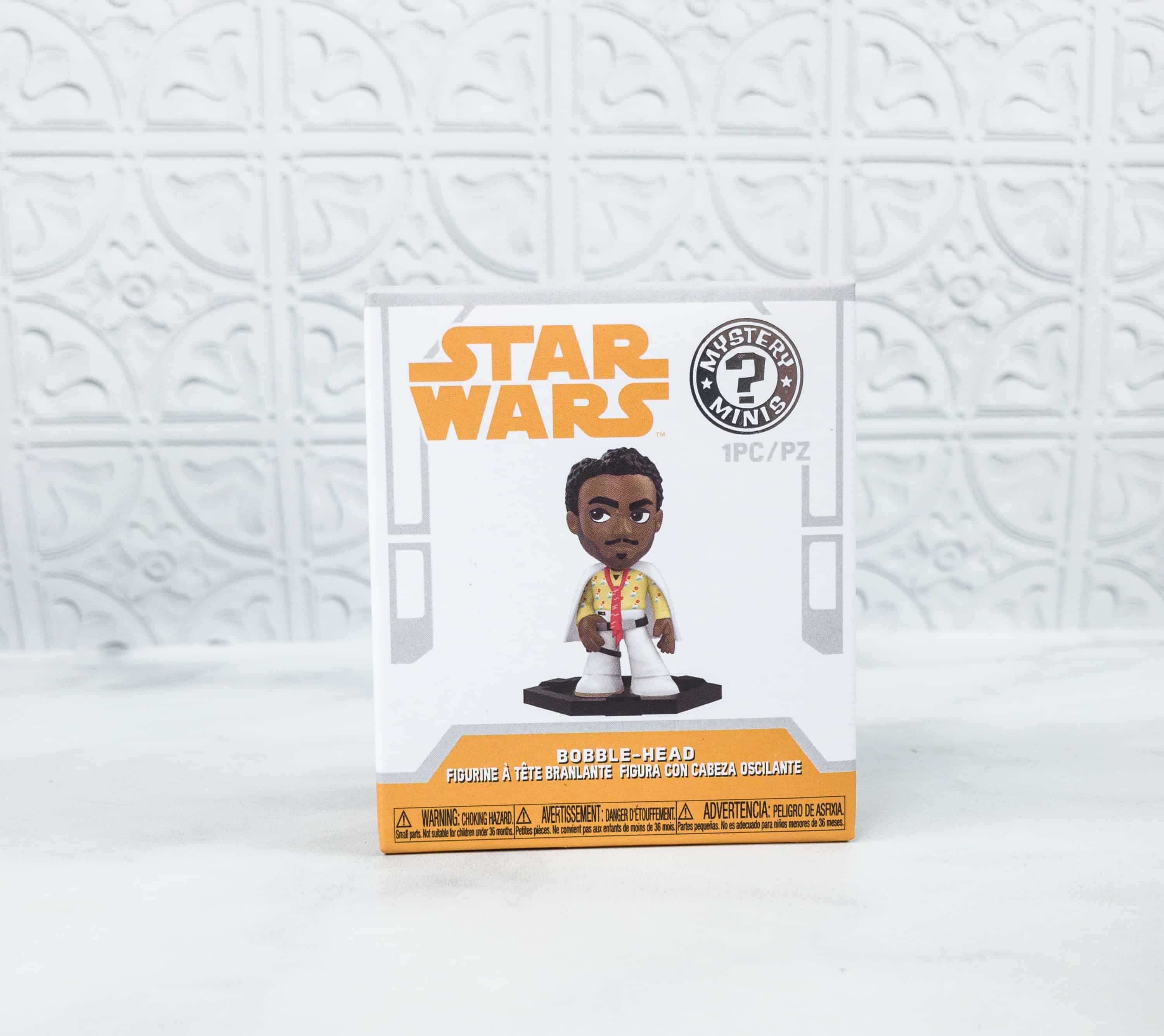 Lando Calrissian Bobble-Head Mystery Mini. We got a Mystery Mini Bobble Head in the form of Lando Calrissian!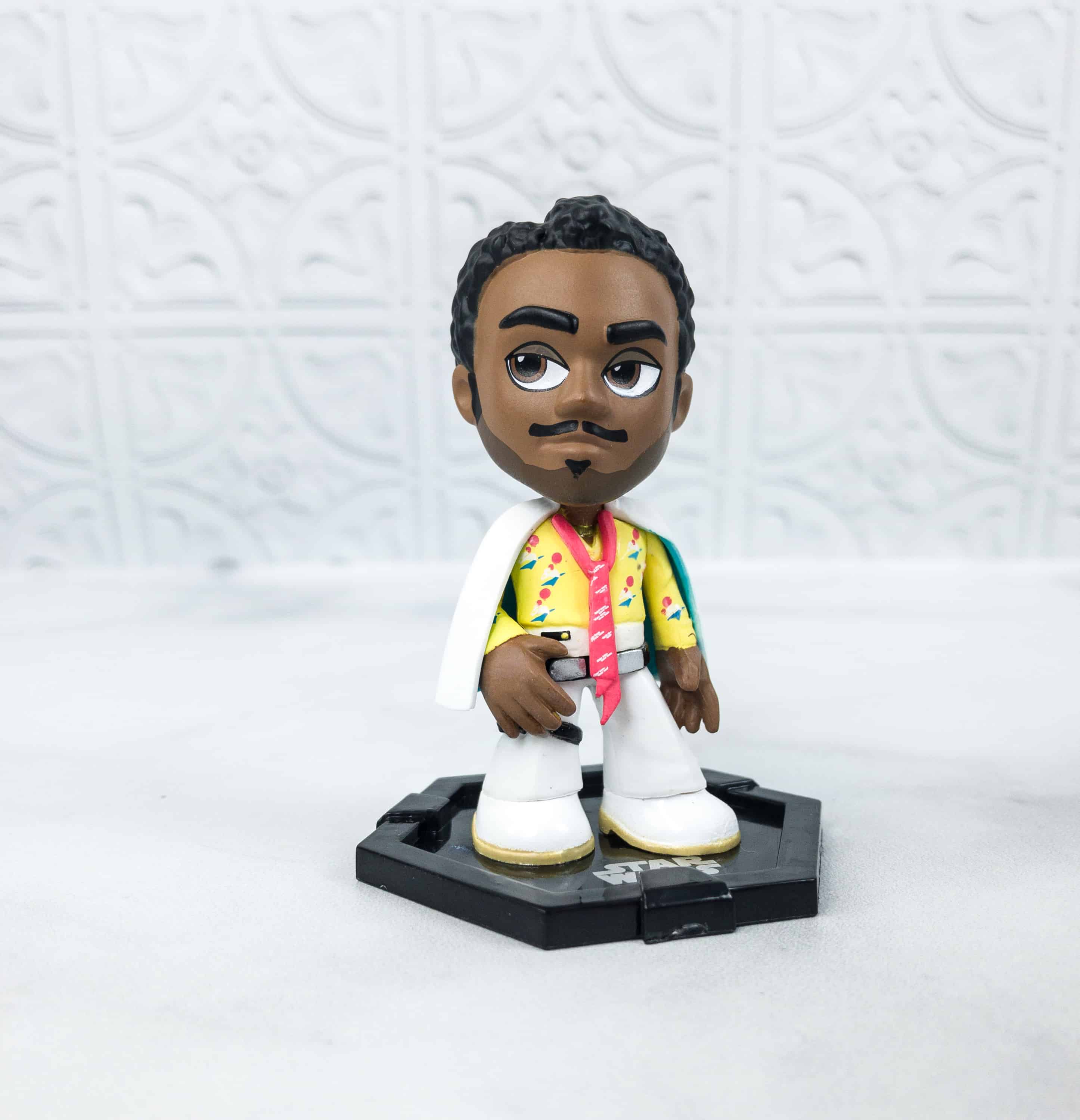 He looks like he's ready for the 70's dancefloor, don't you think?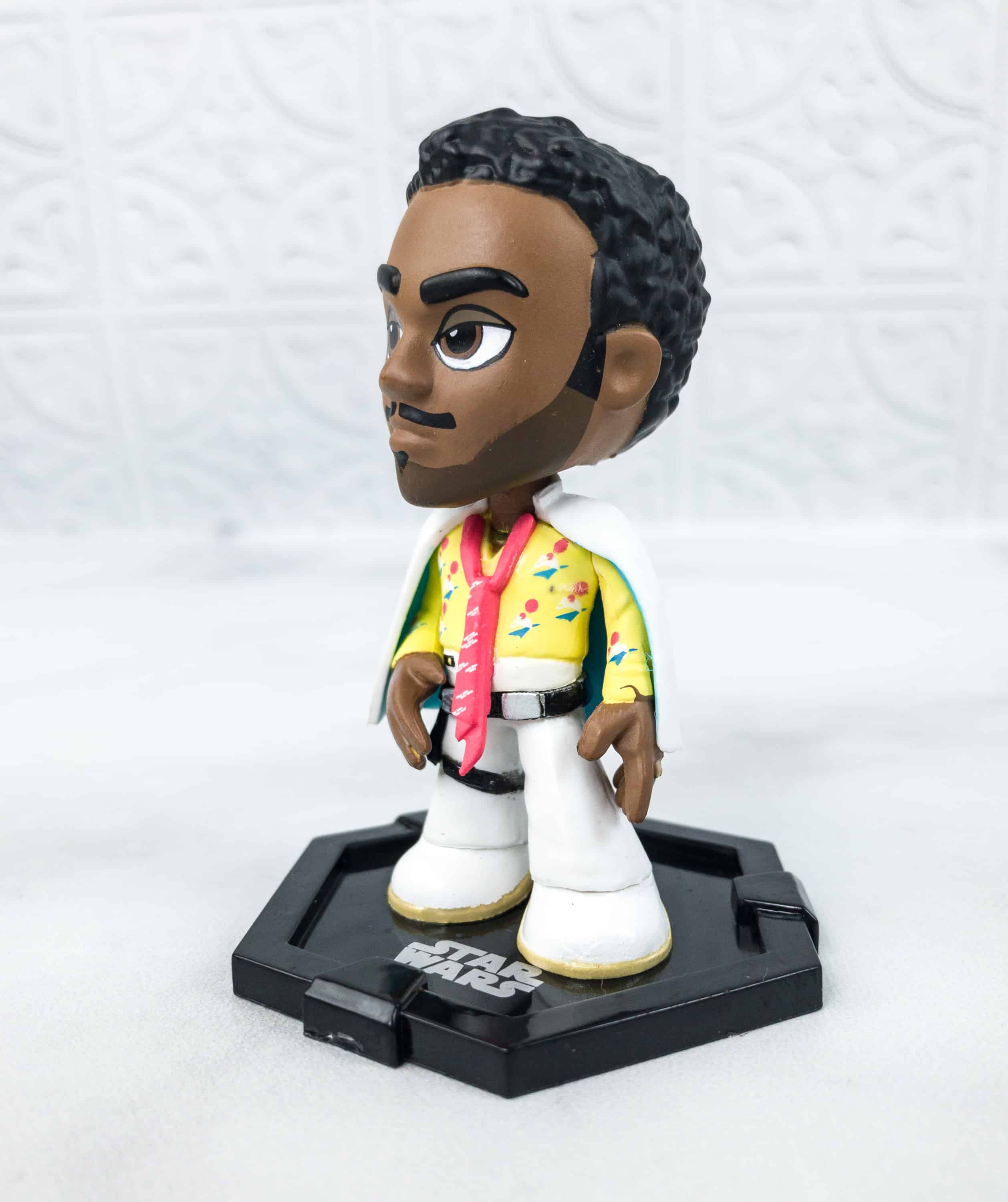 Lando Calrissian was a human male smuggler, gambler, and card player who became Baron Administrator of Cloud City and, later, a general in the Rebel Alliance.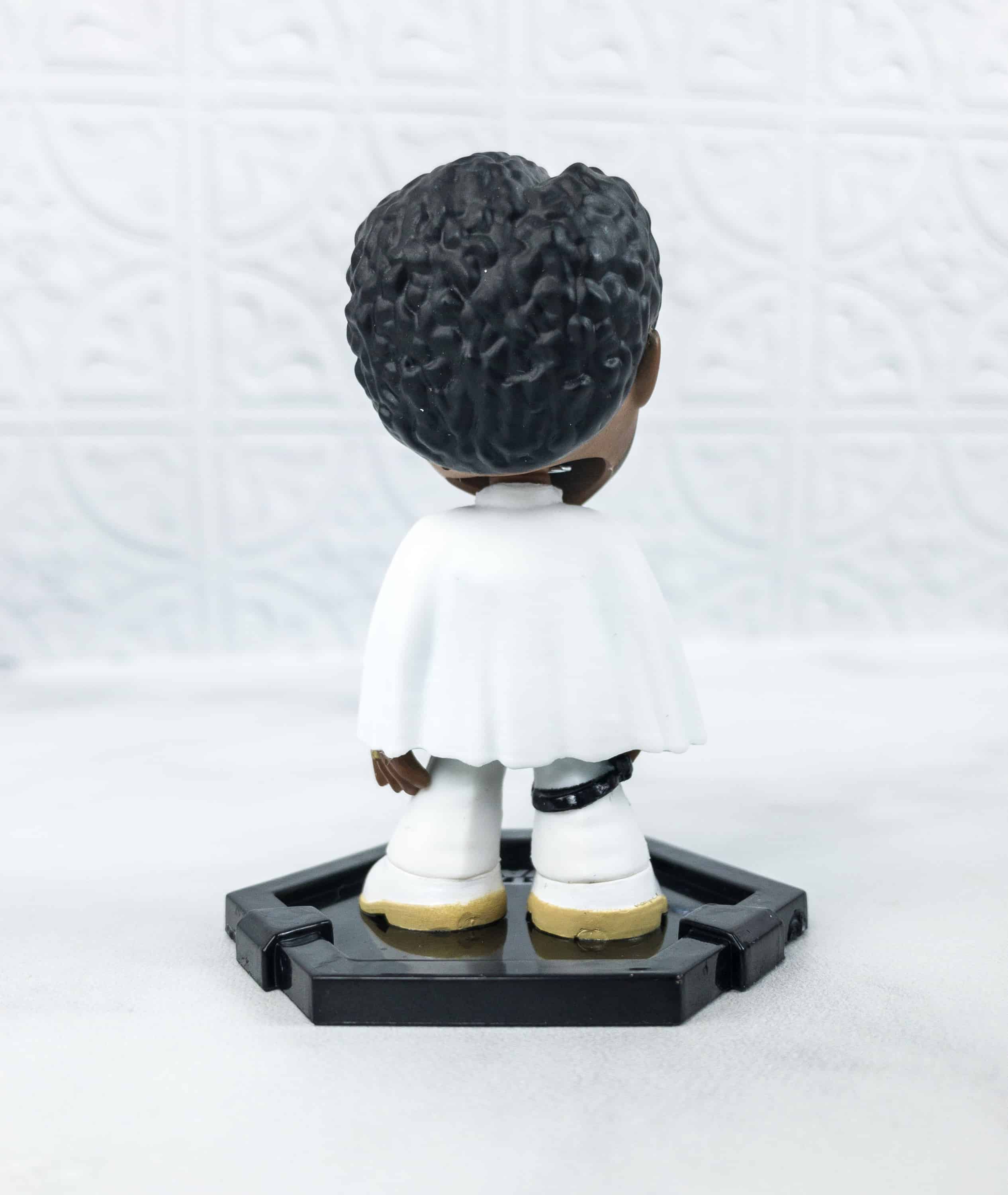 Han Solo & Chewbacca Muddy Double Pop Bobblehead. More bobblehead figures for us! We got another pair of them from the box, Han Solo and Chewbacca!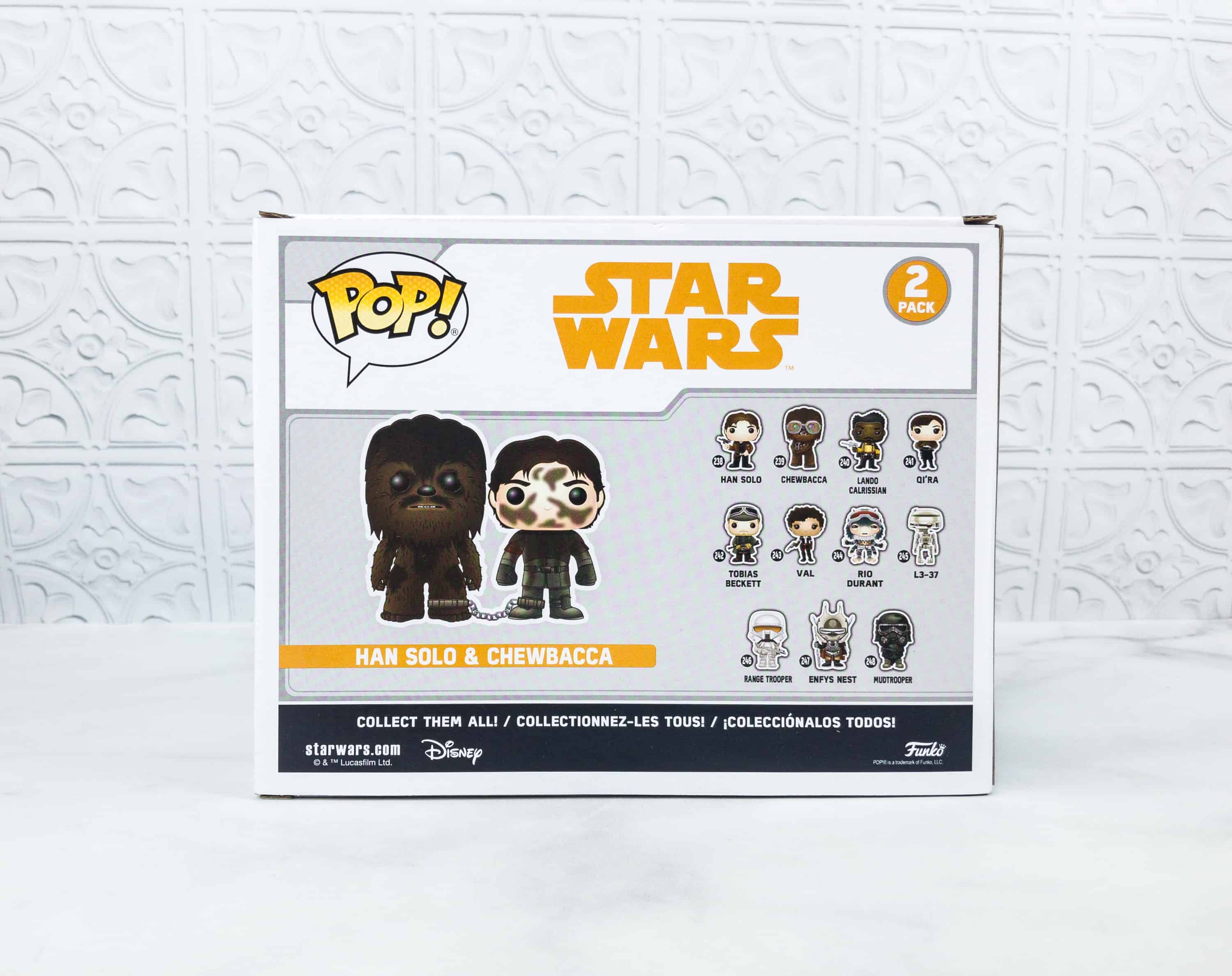 Aside from the two, this POP! series also features Lando Calrissian, Qi'ra, Tobias Beckett, Val, Rio Durant, L3-37, Range Trooper, Enfys Nest, and Mudtrooper.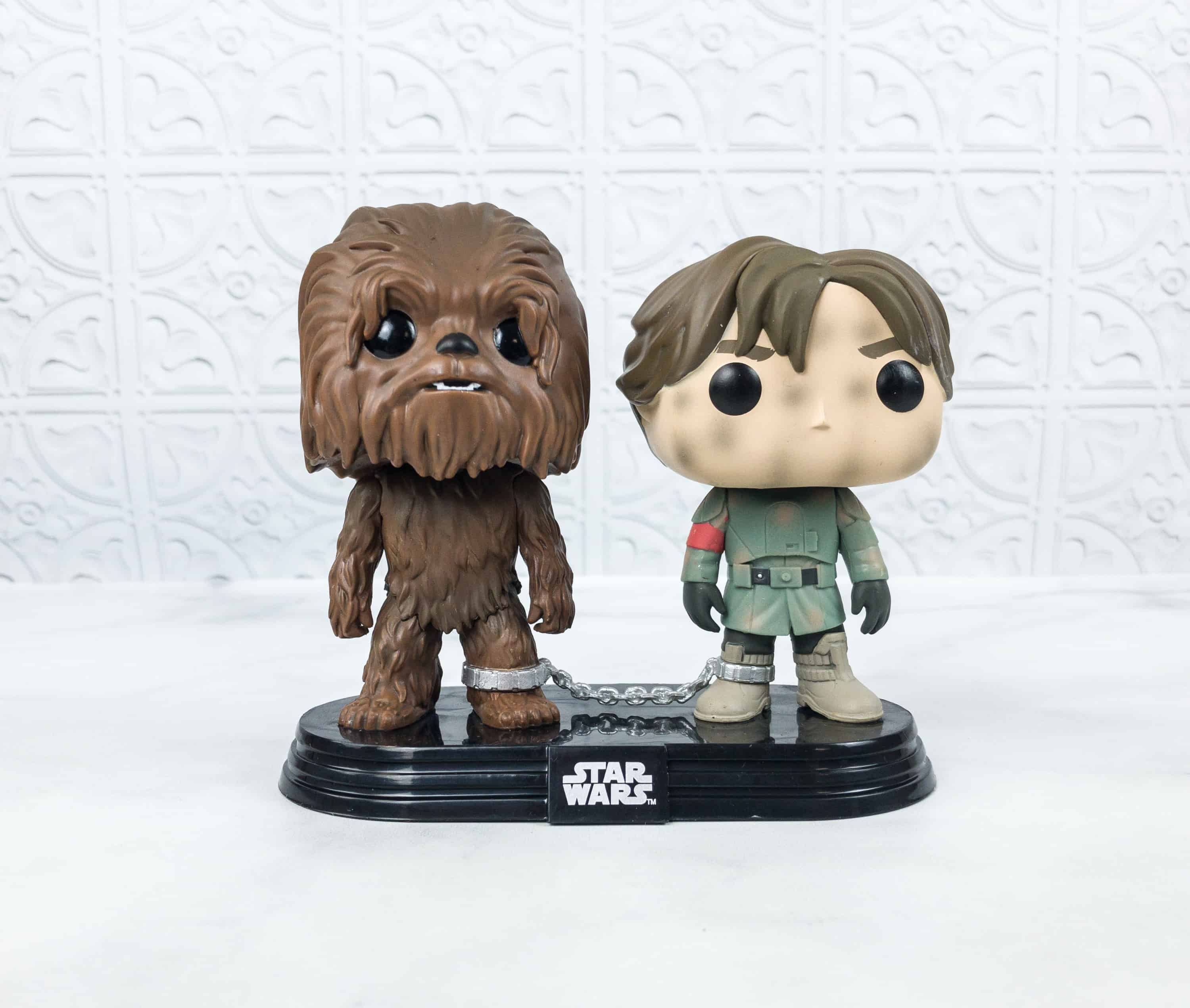 Both the bobbleheads are standing on a wide, single base. Also, their feet are connected by chains!
Like most POP! figures, they are wonderfully detailed!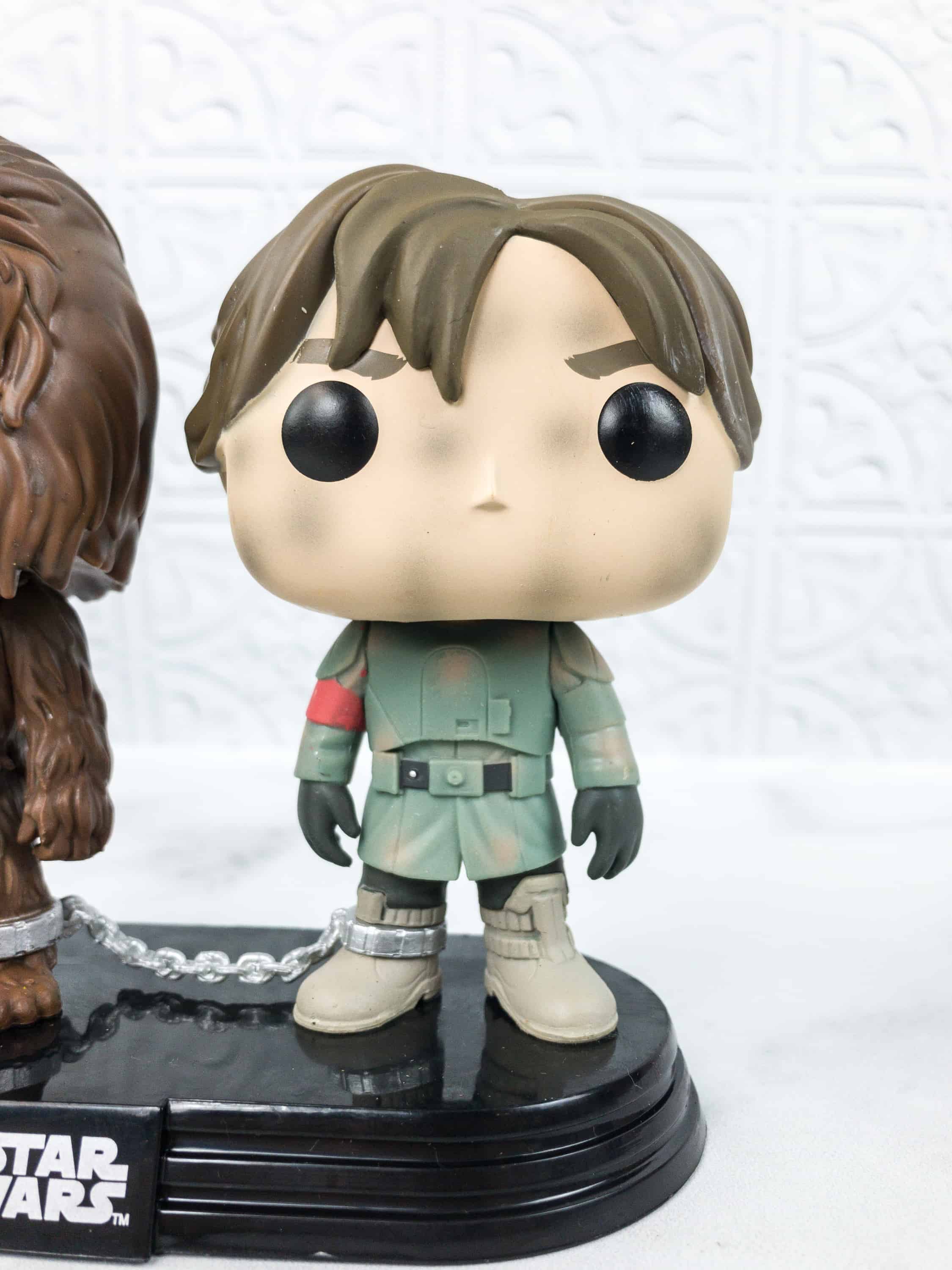 Han Solo's face is quite dirty, but that's not a defect. This is really his featured look!
Chewie looks like a tamed dog here, but he's really a warrior of great strength, bravery, and loyalty!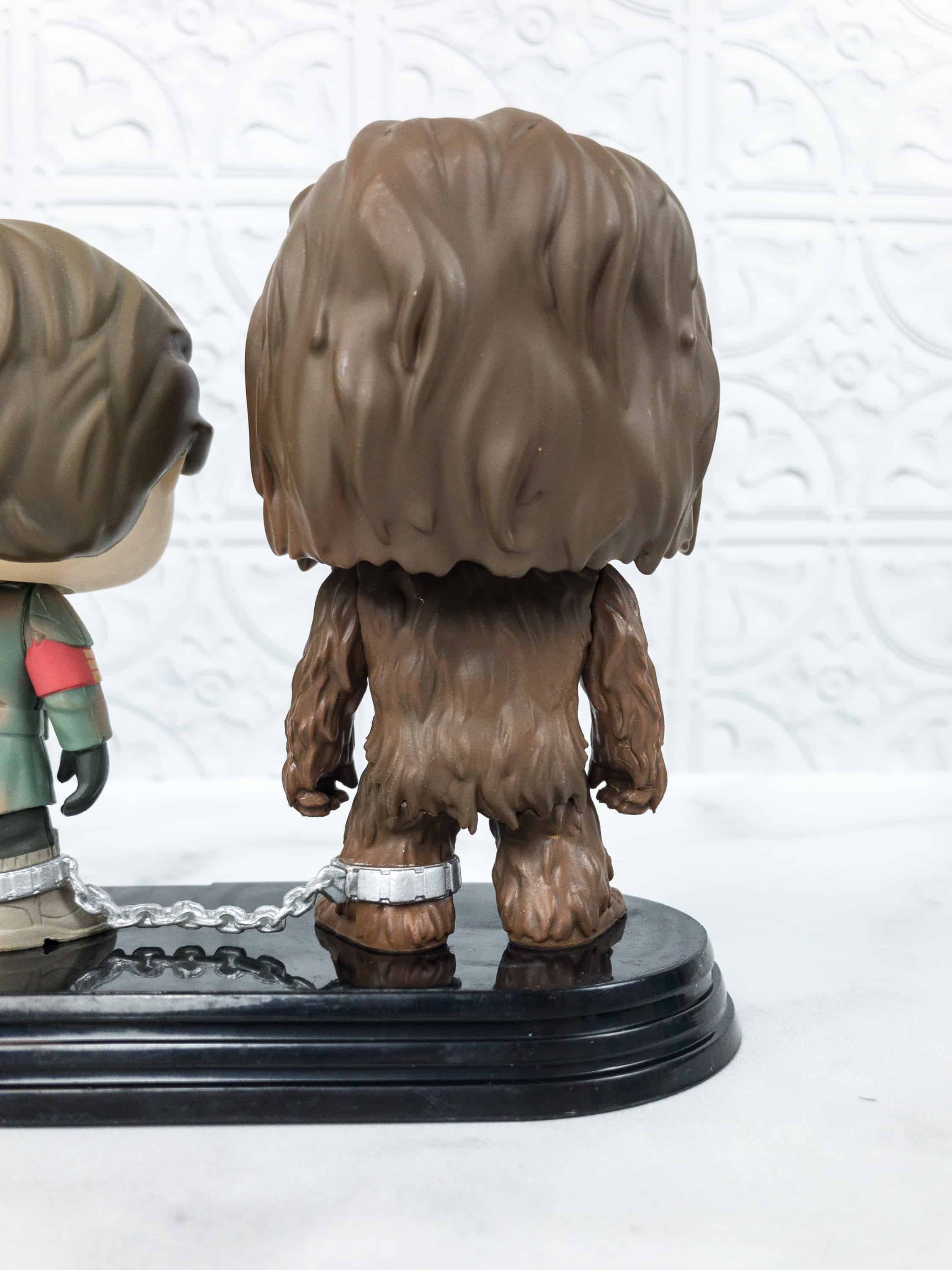 Look at his furry back!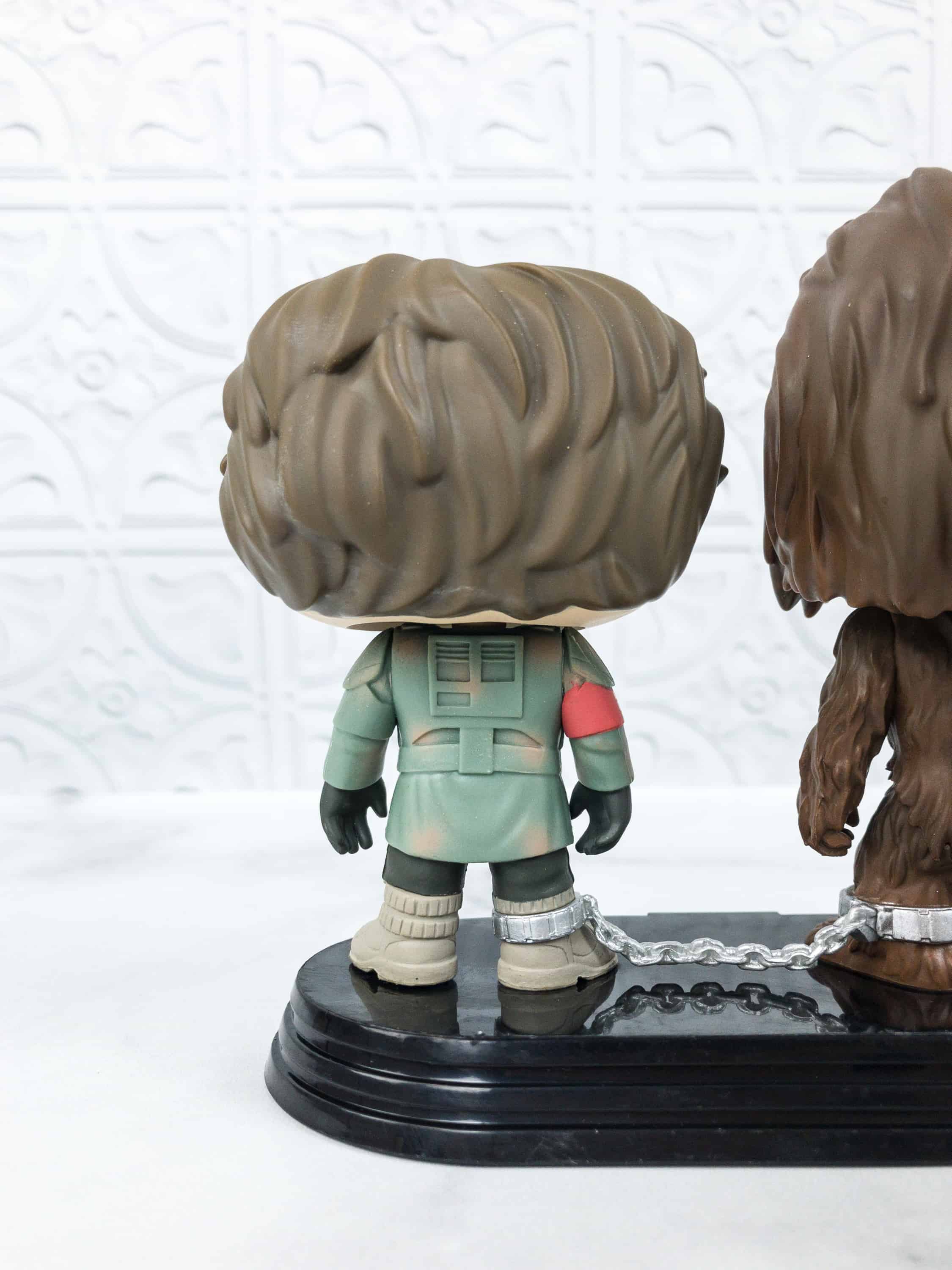 The wobbly heads of the figures are so adorable!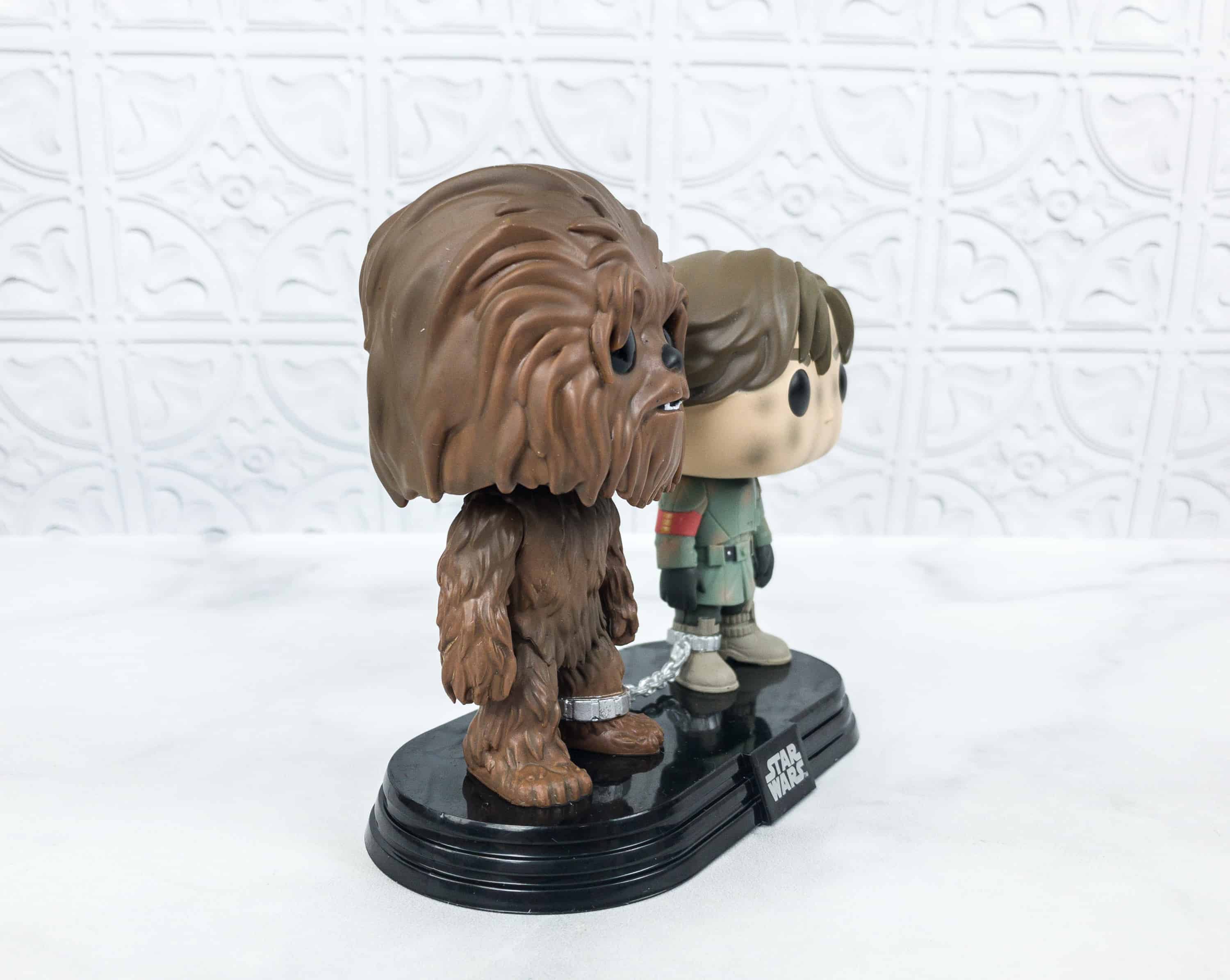 I am so thrilled about this new addition to my shelf!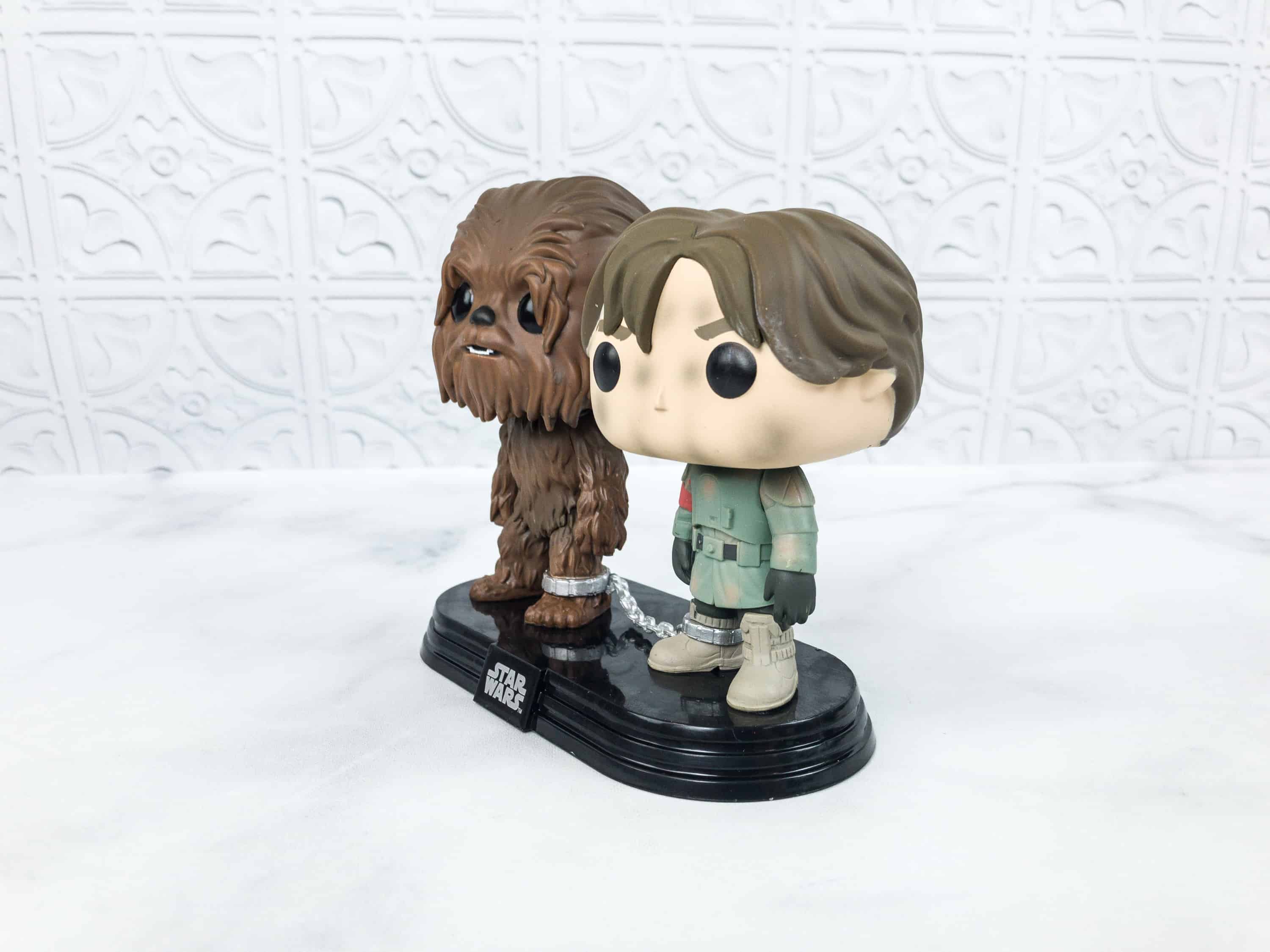 No matter which angle I look at it, I can't help but adore the figures.
This box made us more excited to catch the newest Star Wars movie. The box came with bobbleheads – not just one but two! It's a win for us because we can't get enough of these wobbly figures! The rest of the contents are just as great. We even received a wearable, which is a nice army green cap. All in all, this month's curation satisfied our inner Star War geeks!
What do you think about the May box?