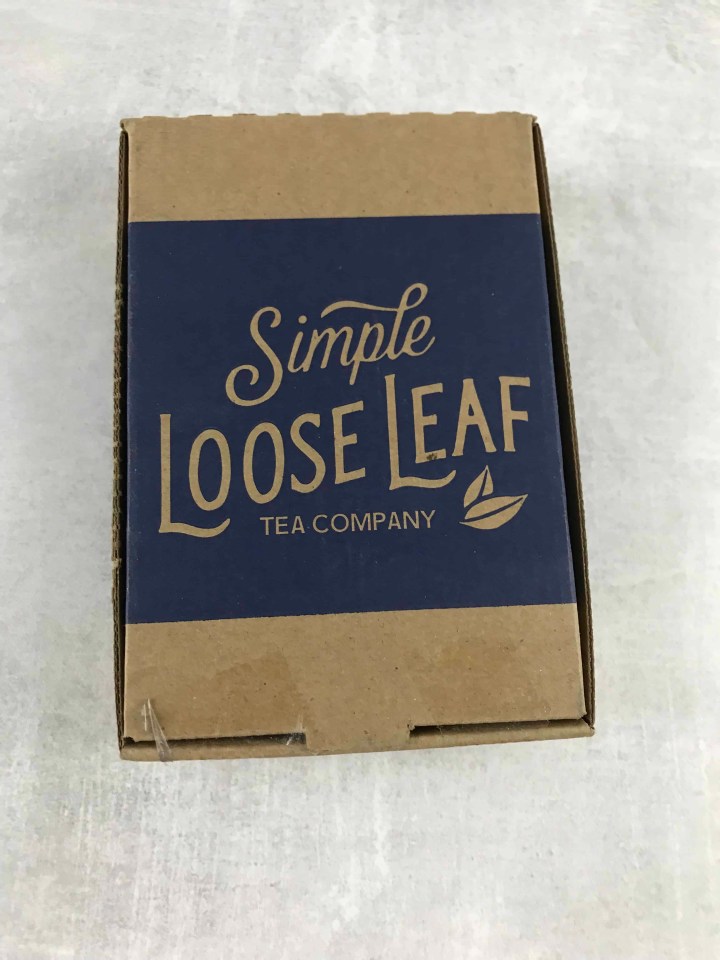 Simple Loose Leaf is a monthly tea box, which delivers four hand selected, loose-leaf teas each month. Subscriptions start at $9.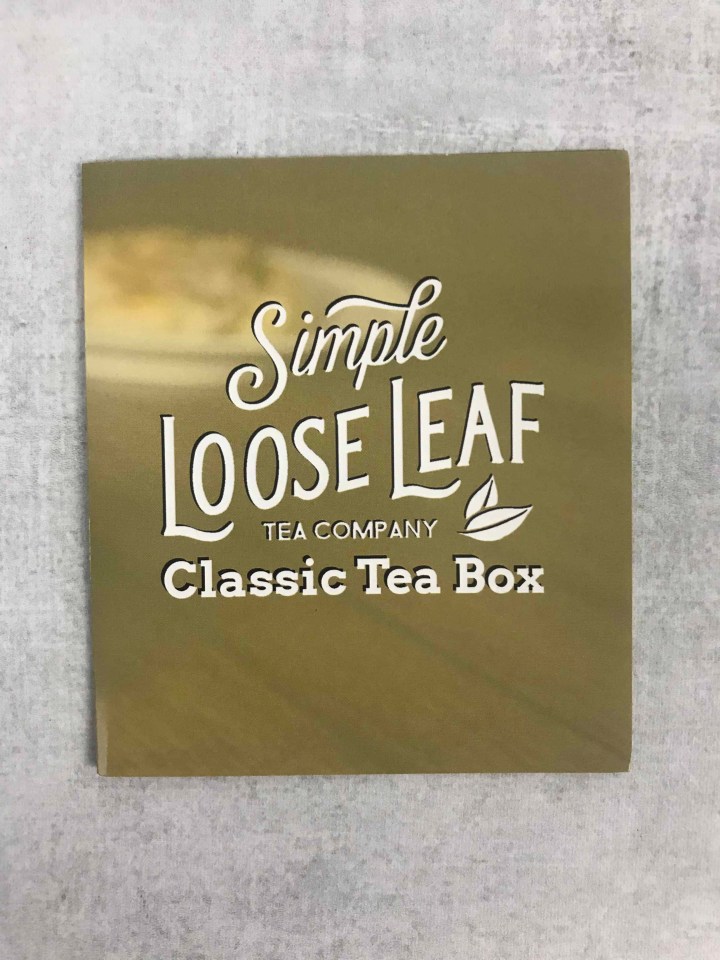 There's a card containing some information about each tea. I find these tidbits of information so much fun, who knows when Jeopardy will have a tea category.
DEAL: Get $2 off on any order, tea subscription or tea store purchase! Use coupon code HELLOSUB. OR Get 4 months free with a 12 month subscription! Use coupon code TEATIME12.
Reusable Tea Bags. I have become a firm believer in these, they make my eco-friendly heart happy. They are so much simpler than using a tea ball and I have little to no residue in the bottom of my cup.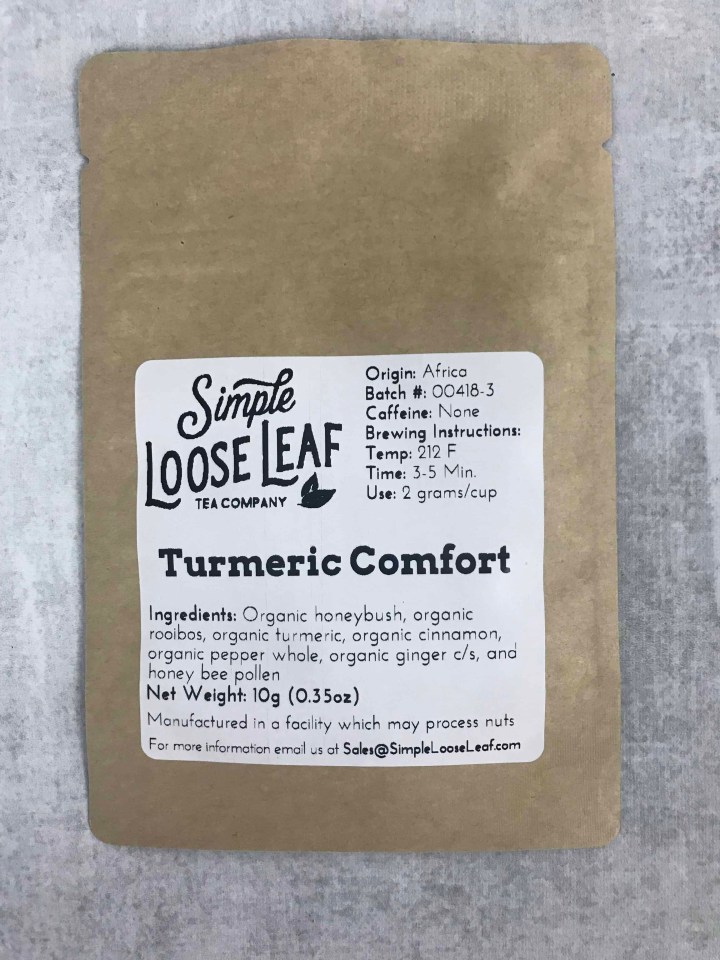 Turmeric Comfort. Turmeric is a root based spice from the Curcuma Longa that is mildly aromatic and has scents of orange or ginger. Turmeric Comfort brings together the smooth flavors of organic honeybursh, rooibos, cinnamon and honey bee pollen to name a few.
It makes for a cup of tea that is earthy, spicy with just a hint of sweet. I was a big fan of this tea even though I almost didn't try it because it's turmeric based, but this was very tasty. I like the addition of the recommendations based on tastings.
Organic Monk's Blend. A blend of four classic organic black teas. I love black tea, it's by far my favorite base.
Just the first smell will wake you up, I like a good strong cup of tea in the morning and this is going to become my go to tea.
Guranse Estate Green. This is an organic tea from the Dhankuta region of Nepal. It's hand rolled, which I find really neat and makes me appreciate this tea that much more.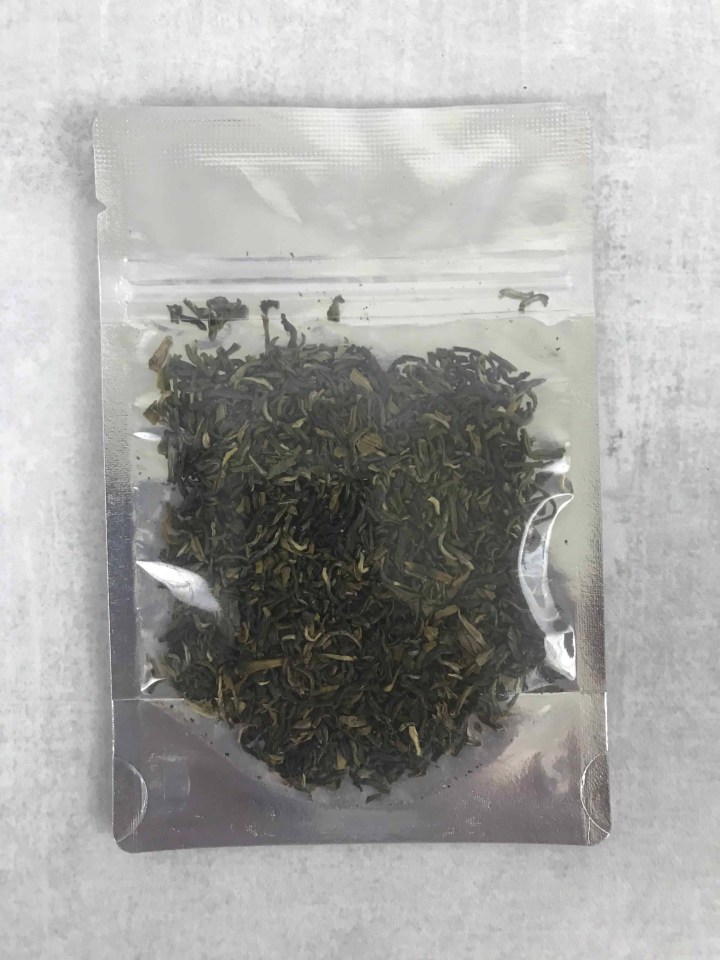 Guranse Estate Green is a smooth, bright and slightly dry experience with very light sweet aromatics. This was perfect for my afternoon pick me up, might have to search out more teas like this one.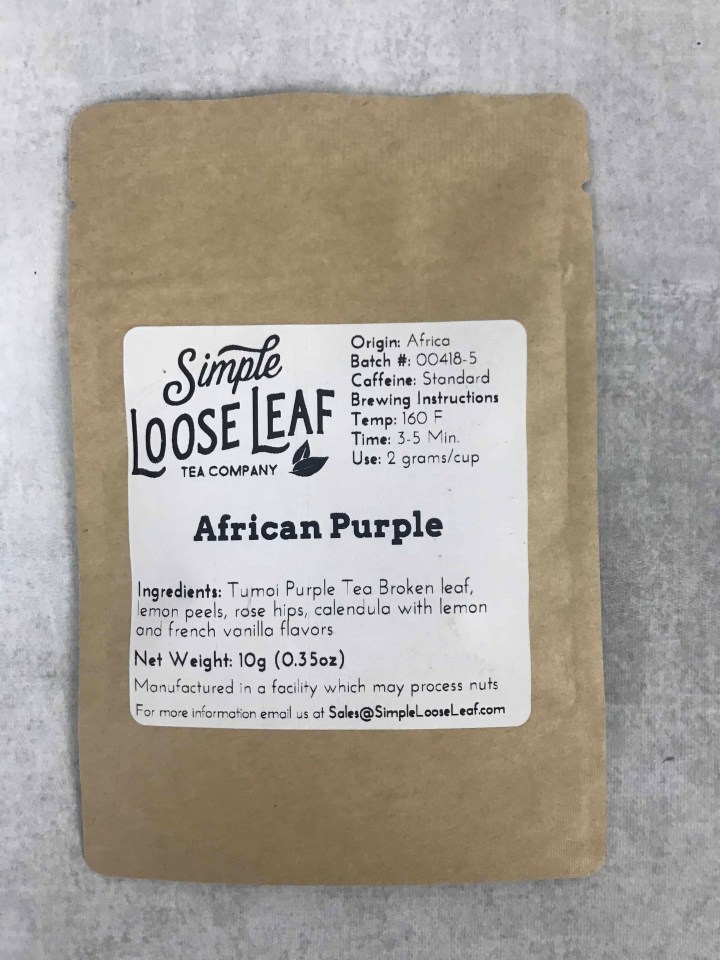 African Purple. Purple tea is primarily grown by Kenya plantations at elevations between 4,500 and 7,500 feet. Due to high levels of UV bombardment the plants produce very high levels of anti oxidants. Purple tea has over 15x the natural anti-oxidants that blueberries have.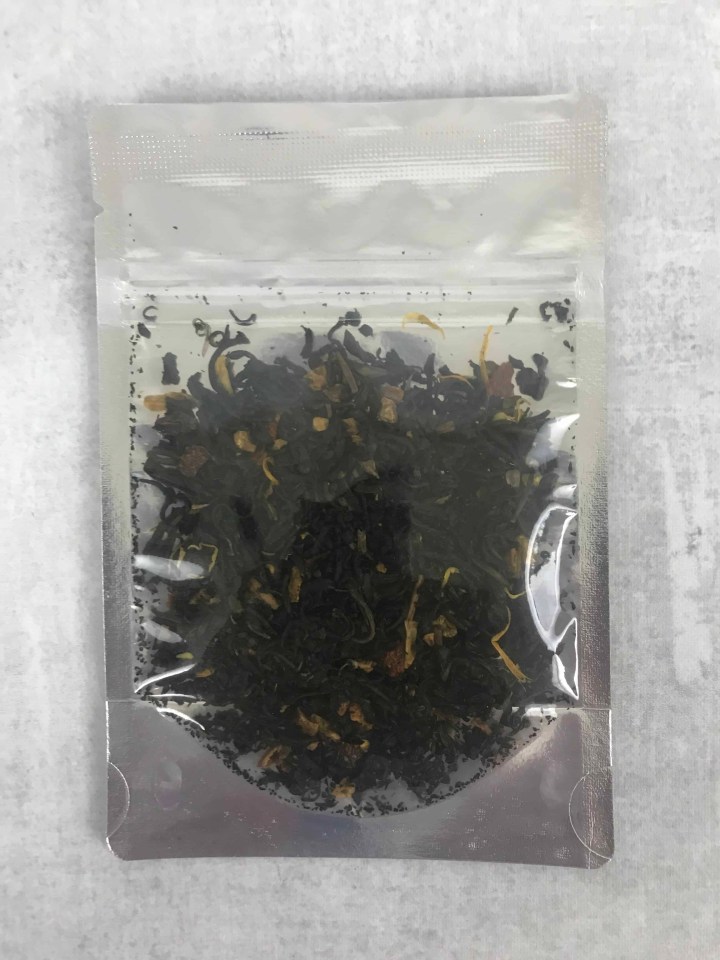 I added a slice of fresh lemon and was delighted that it paired nicely with this blend. I have really begun to enjoy teas made with rose hip and cannot get enough French vanilla.
Simple Loose Leaf Tea is a great way to try many different teas without splurging on something you might dislike. I love that there is little filler and everything is neatly packed. The more I use loose leaf tea the more I like them, they have a much better flavor than ordinary tea bags found in the grocery store. This subscription is so much fun for all of your tea drinking needs and it's a great box to share with all of my friends. I hope next month brings me fruity teas.
What do you think of this month's box?