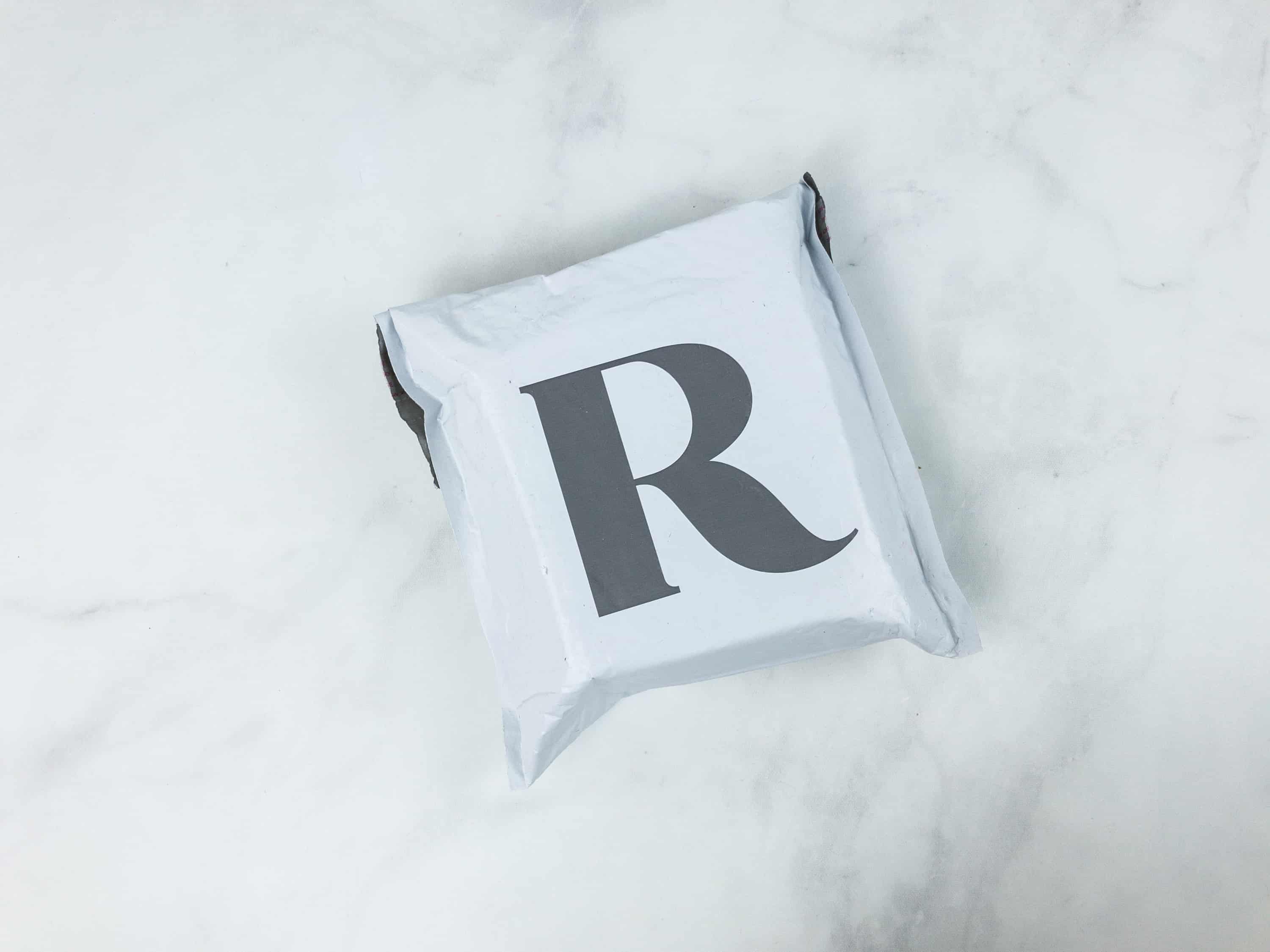 Rocksbox is a designer jewelry rental subscription service. Fill out a style profile and get 3 fabulous pieces of jewelry to try out and experiment with, and return when you're done and get your next set (free shipping both ways!). You can also keep the pieces you want to love forever at a discount off retail.
When you sign up you take a quiz to determine your style, your stylist curates your box based on your wishlist and tastes.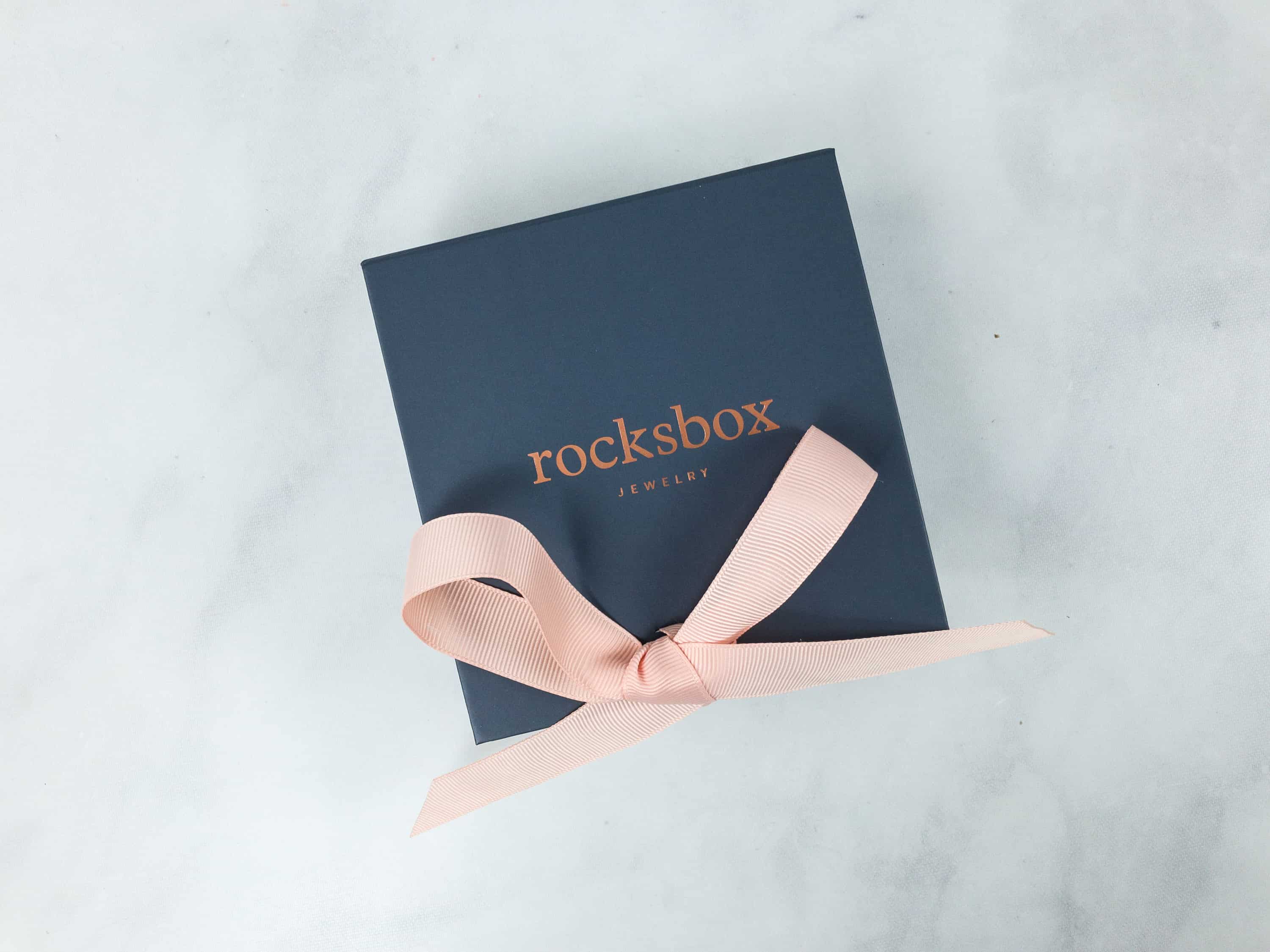 All jewelry comes in a neatly tied little box that comes with a bow! This subscription box is definitely the best way to try out new jewelry without filling your collection to the brim or spending more than is necessary.
DEAL: Get the first month for FREE at Rocksbox when you use the coupon code mommysplurgexoxo.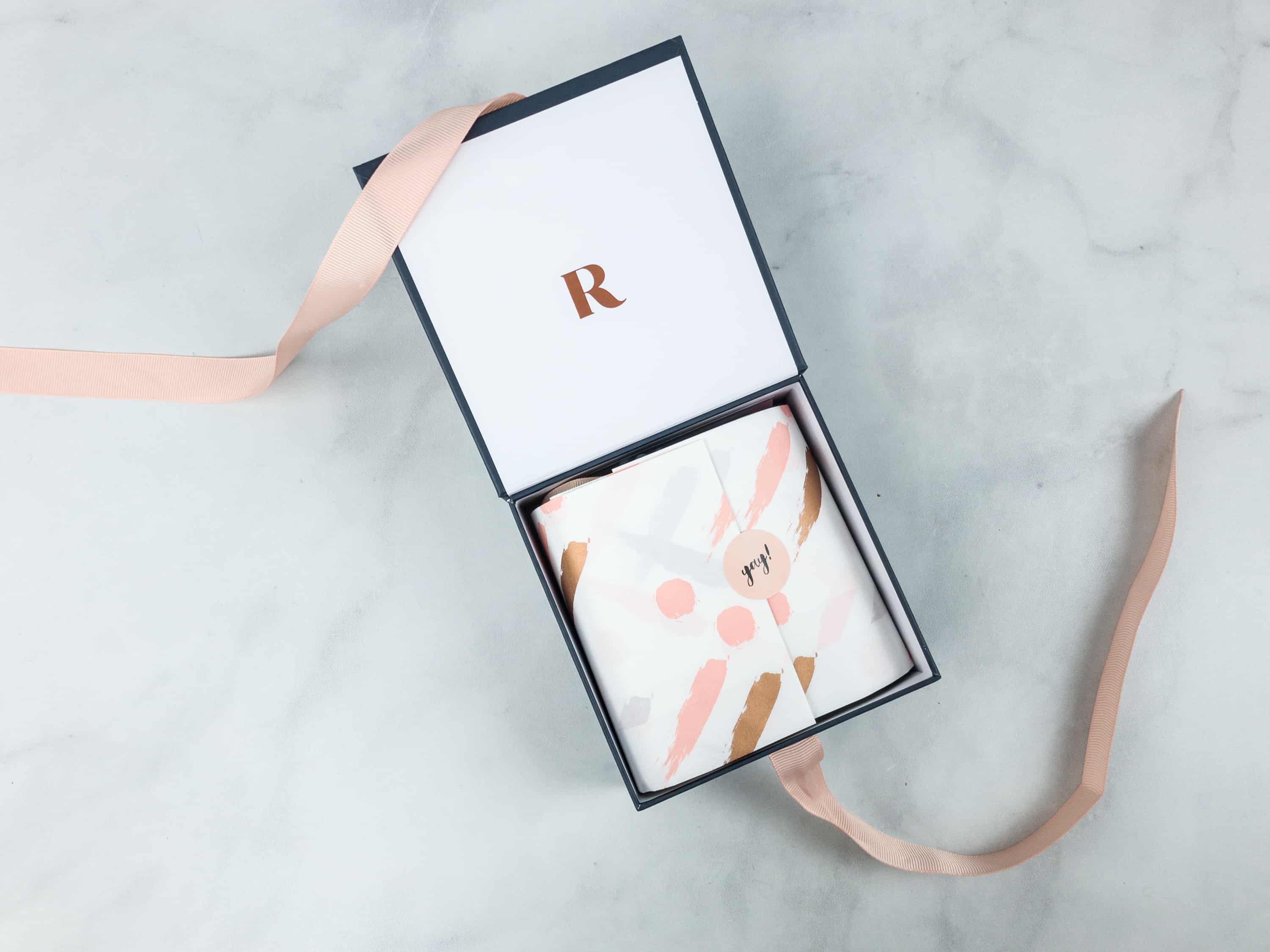 Rocksbox makes sure that their boxes turn around fast, with your subscription box being delivered quickly when you mail it, along with your feedback, so the style curator will know what to send next. You can get a new box every 4 to 5 days depending on when you return them. You can keep the box for a month if you like or return it as soon as you are done, it's your choice.
The box includes an information card.
There's a short message from Rocksbox.
You will get more information about the contents of your box, along with similar styles that are recommended by the style curator, when you log in to your account. This is one of the best features of Rockbox for sure!
Another thing that you can get from this monthly subscription is that you will be given a credit of $21 every monthly subscription so you can get to keep the pieces that you fancy. You can even fill out their wishlist too if you are looking for something unique. Update your wishlist every time you return a box. And when you do decide to keep the pieces, you can get up to $10 off when you purchase the entire set.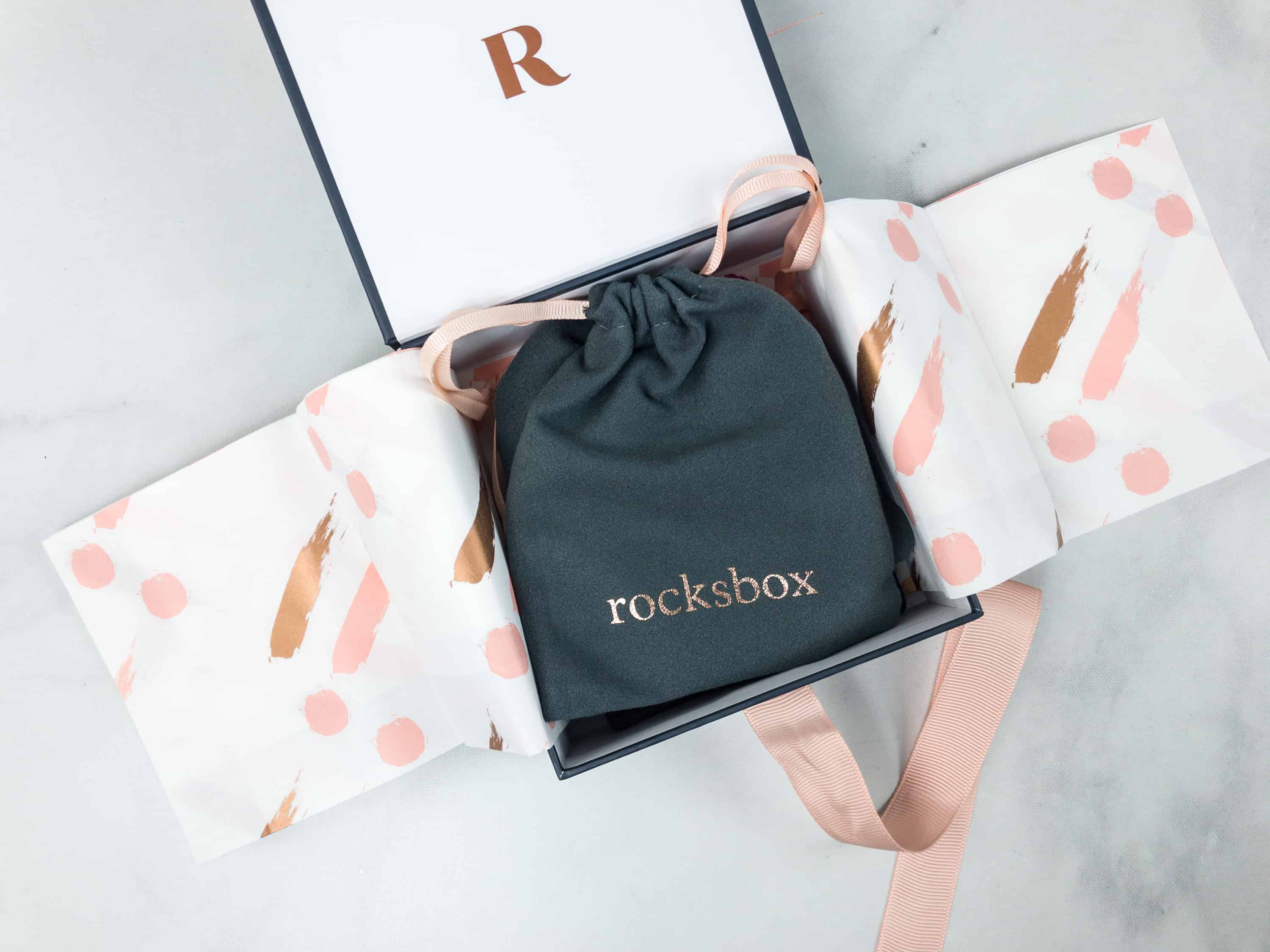 All the pieces included in the box have their own pouch where they can be kept organized and protected. The jewelry is also inspected and sanitized properly before they are sent.
Everything in the box!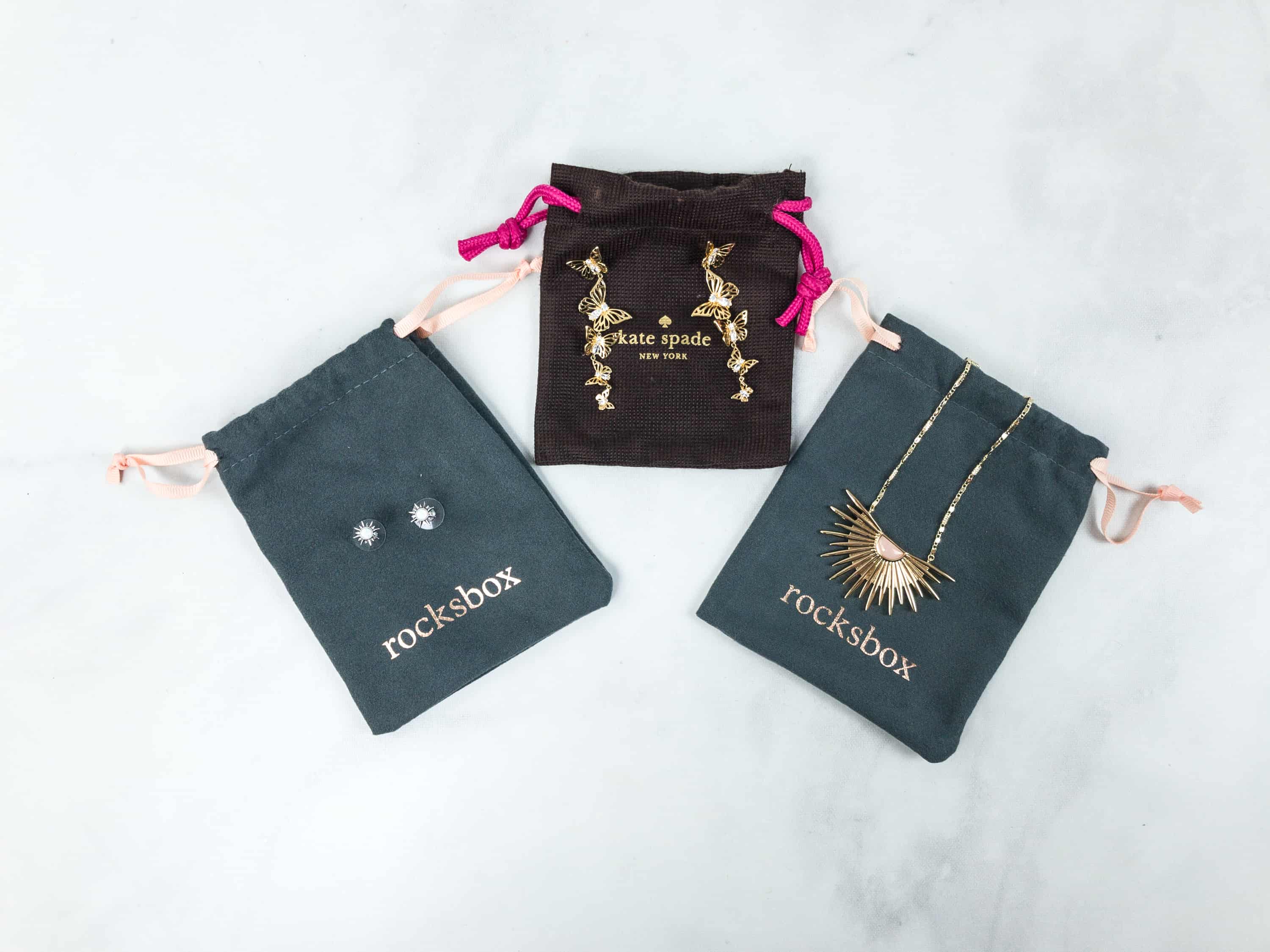 The items are all packed in their respective drawstring pouches.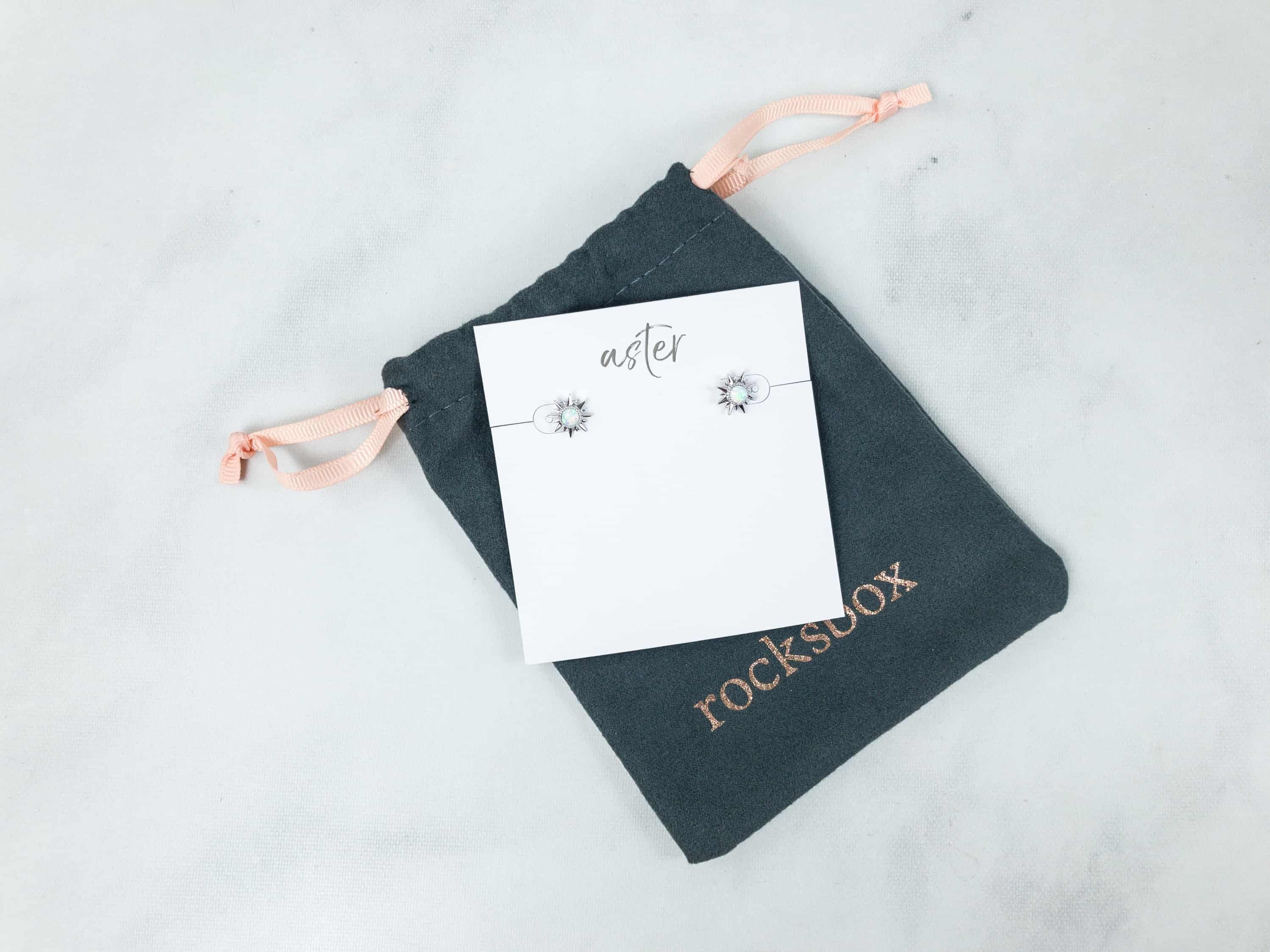 Aster Sorrel Studs In Silver And Opal ($55) This gorgeous pair of stud earrings features an opal center surrounded by silver rays. It's made with silver over brass and measures 3/4″ per piece.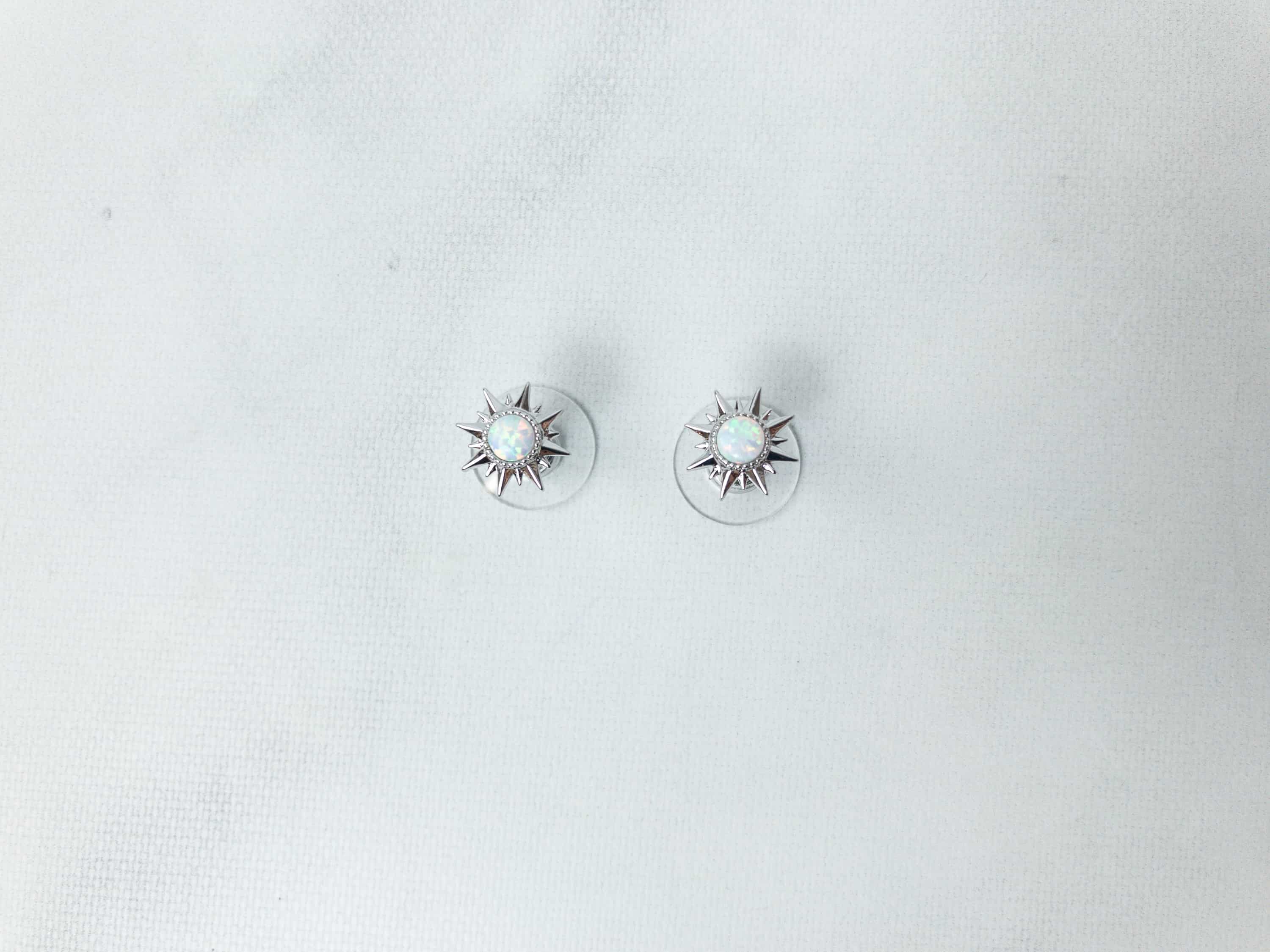 It's delicate and understated, but makes an outfit look well put together. I absolutely LOVE these – thinking they may need to stay with me!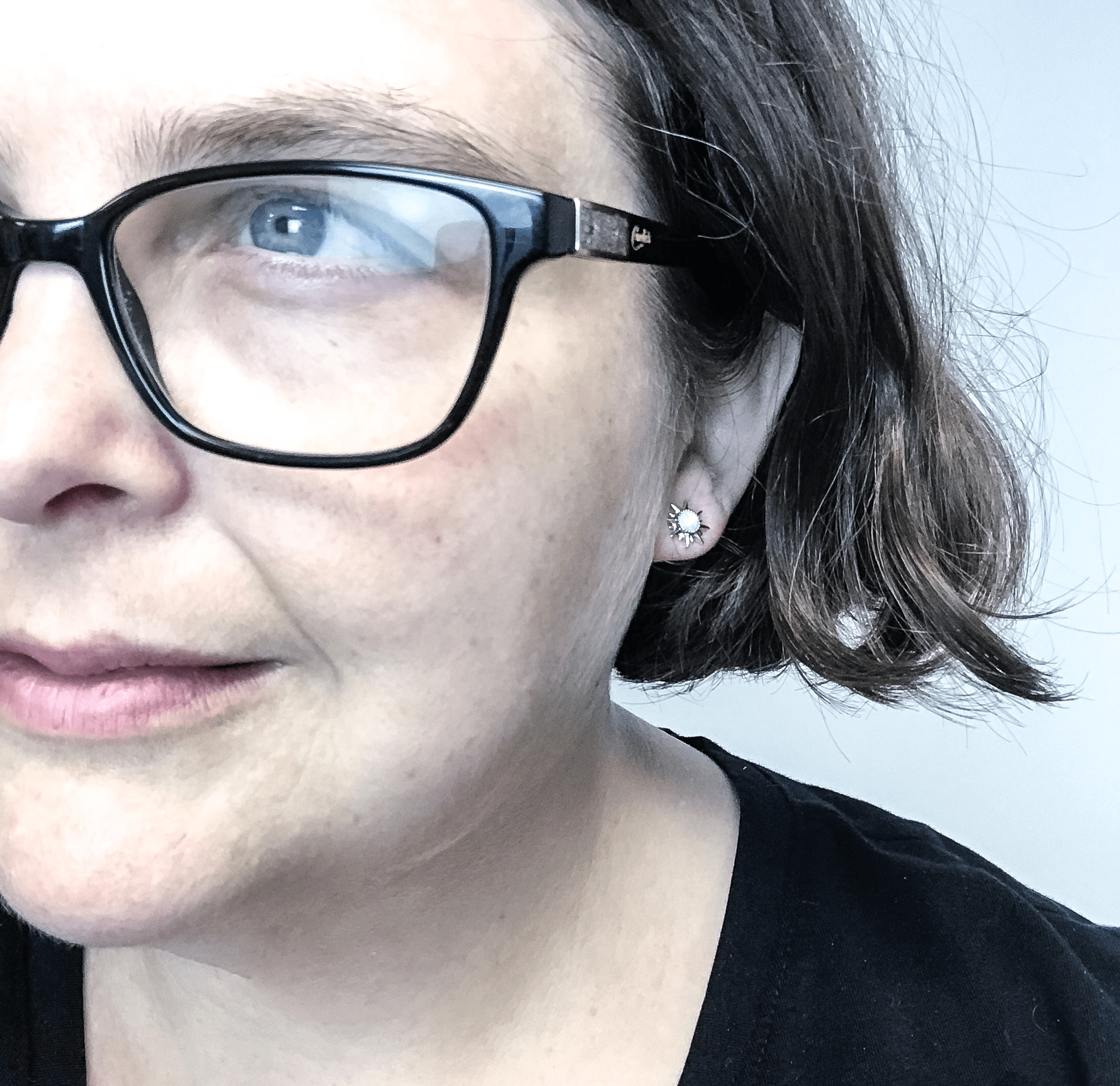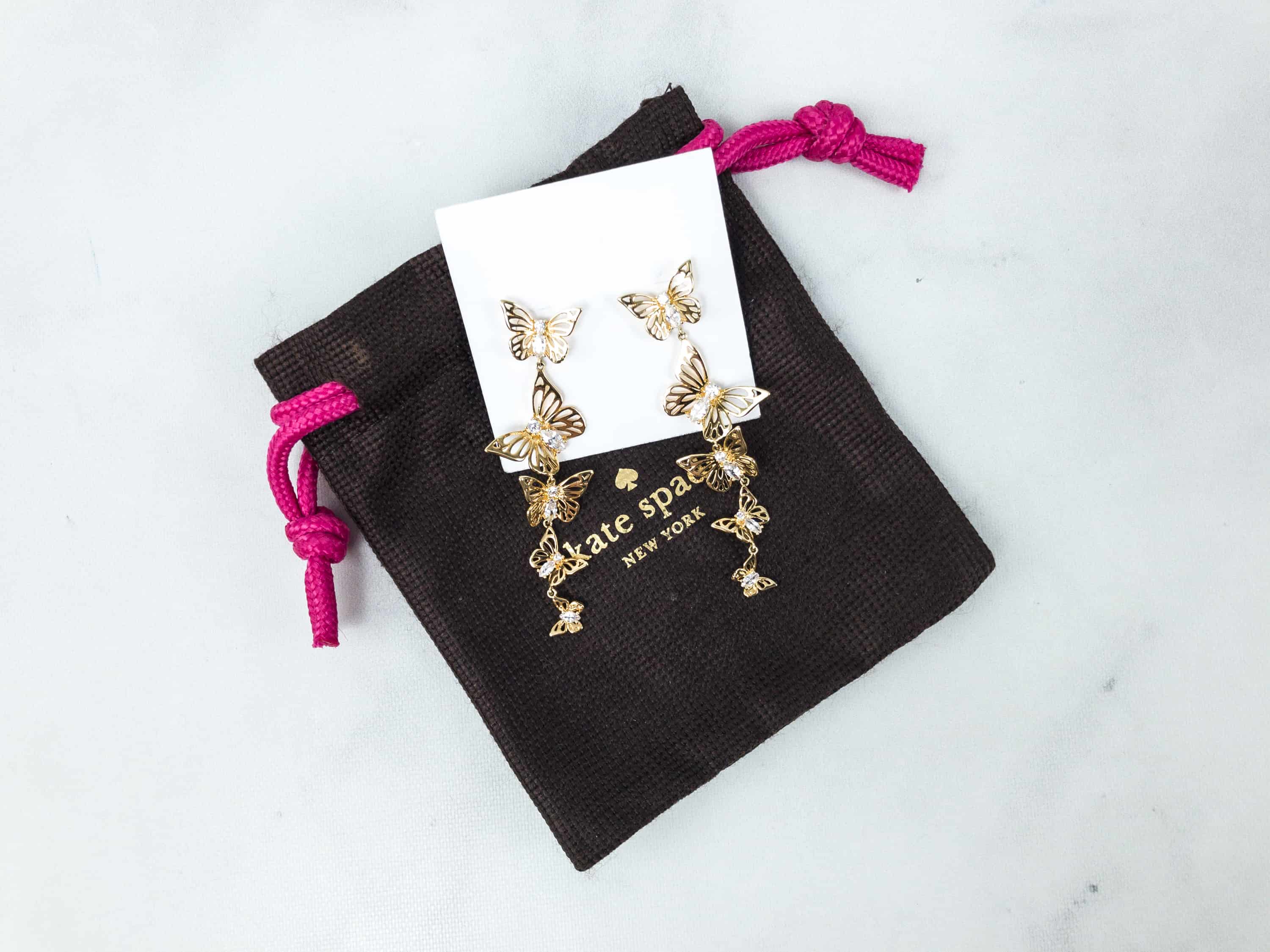 Kate Spade Social Butterfly Linear Earrings ($68) The gold-plated butterflies on this pair of dangling earrings are so stunning! I like their delicate cutout design, and the rhinestones make them even more sparkly.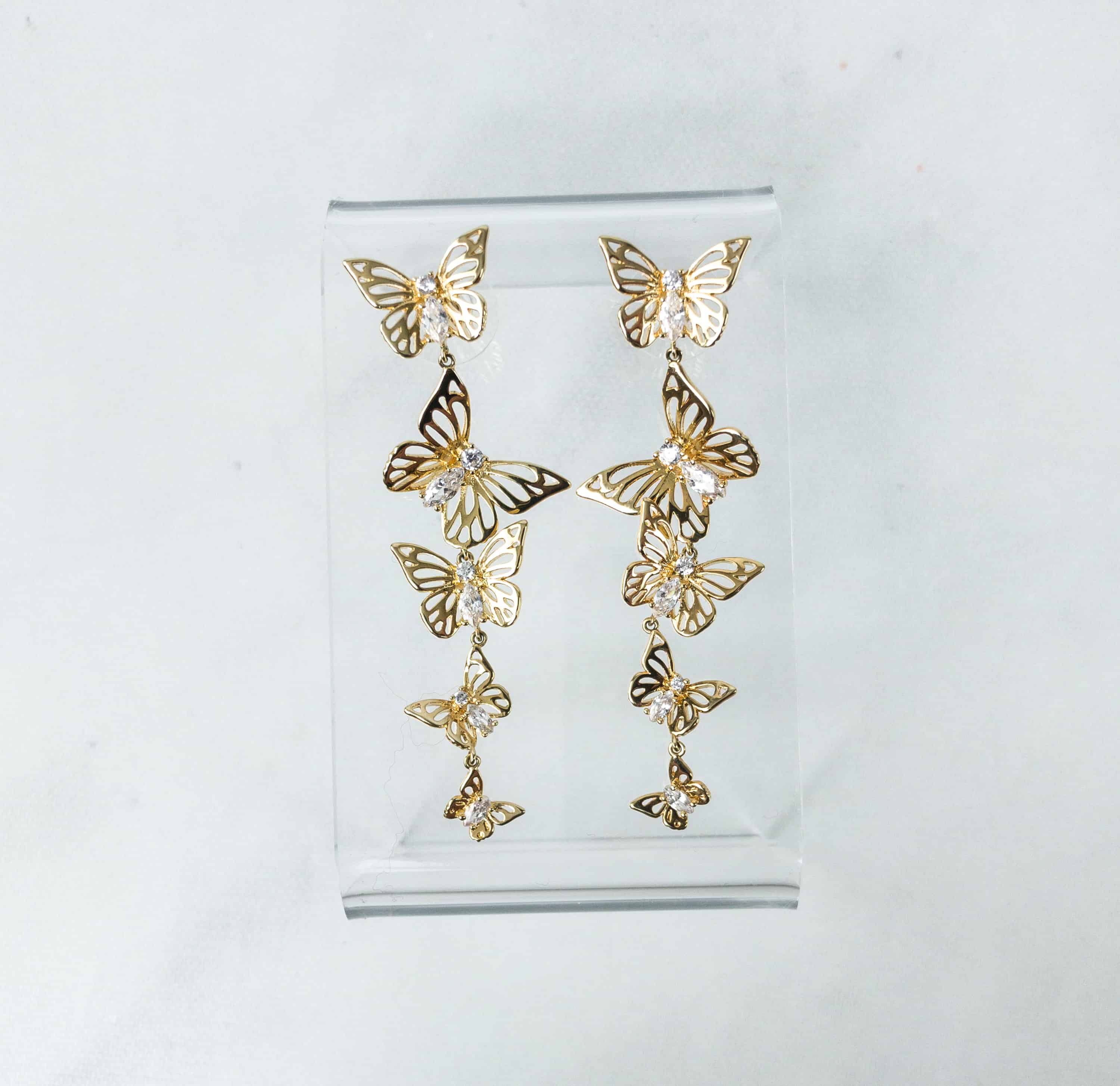 What makes this accessory stand out is the articulated construction that creates a fluttering movement when worn.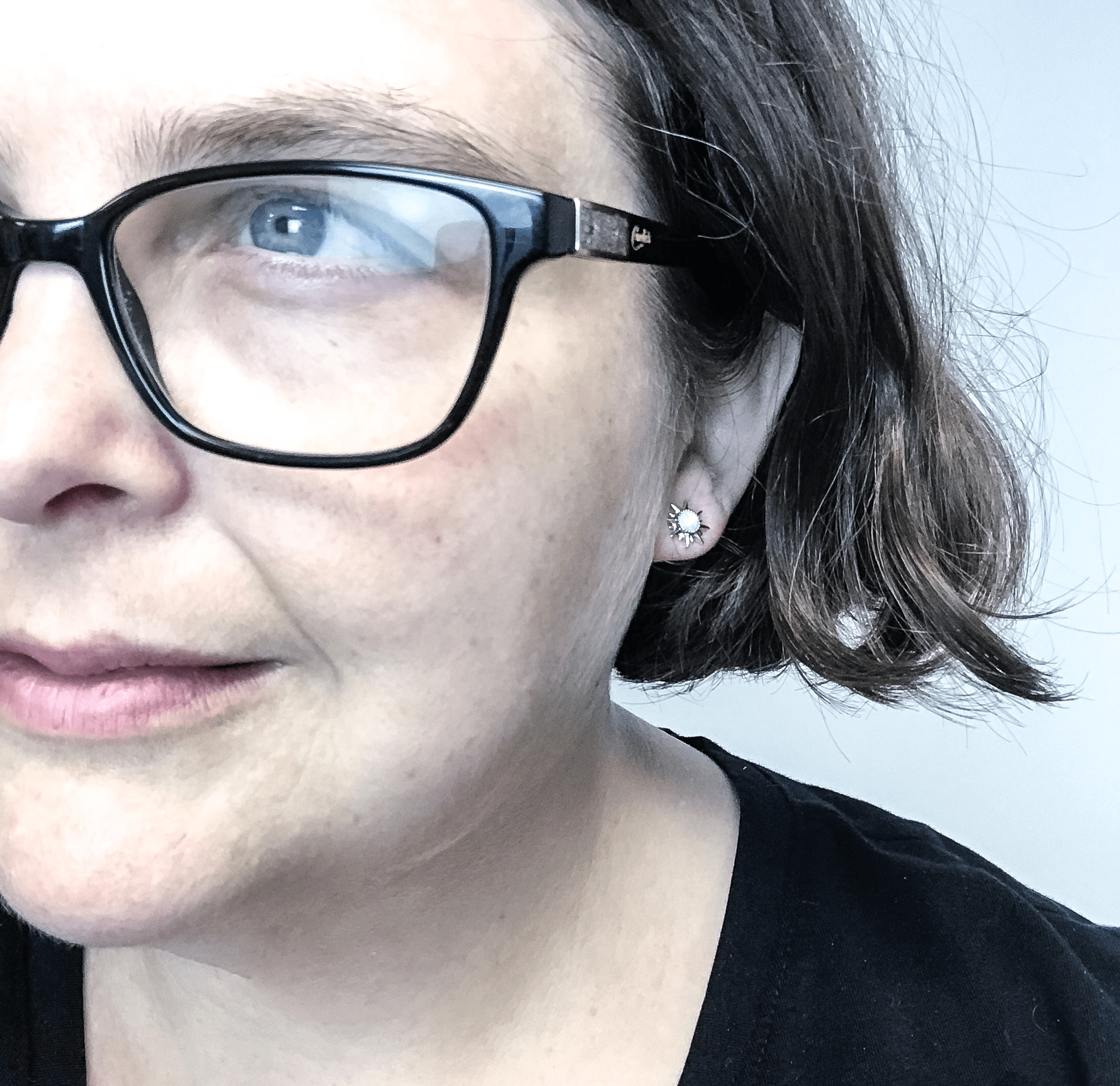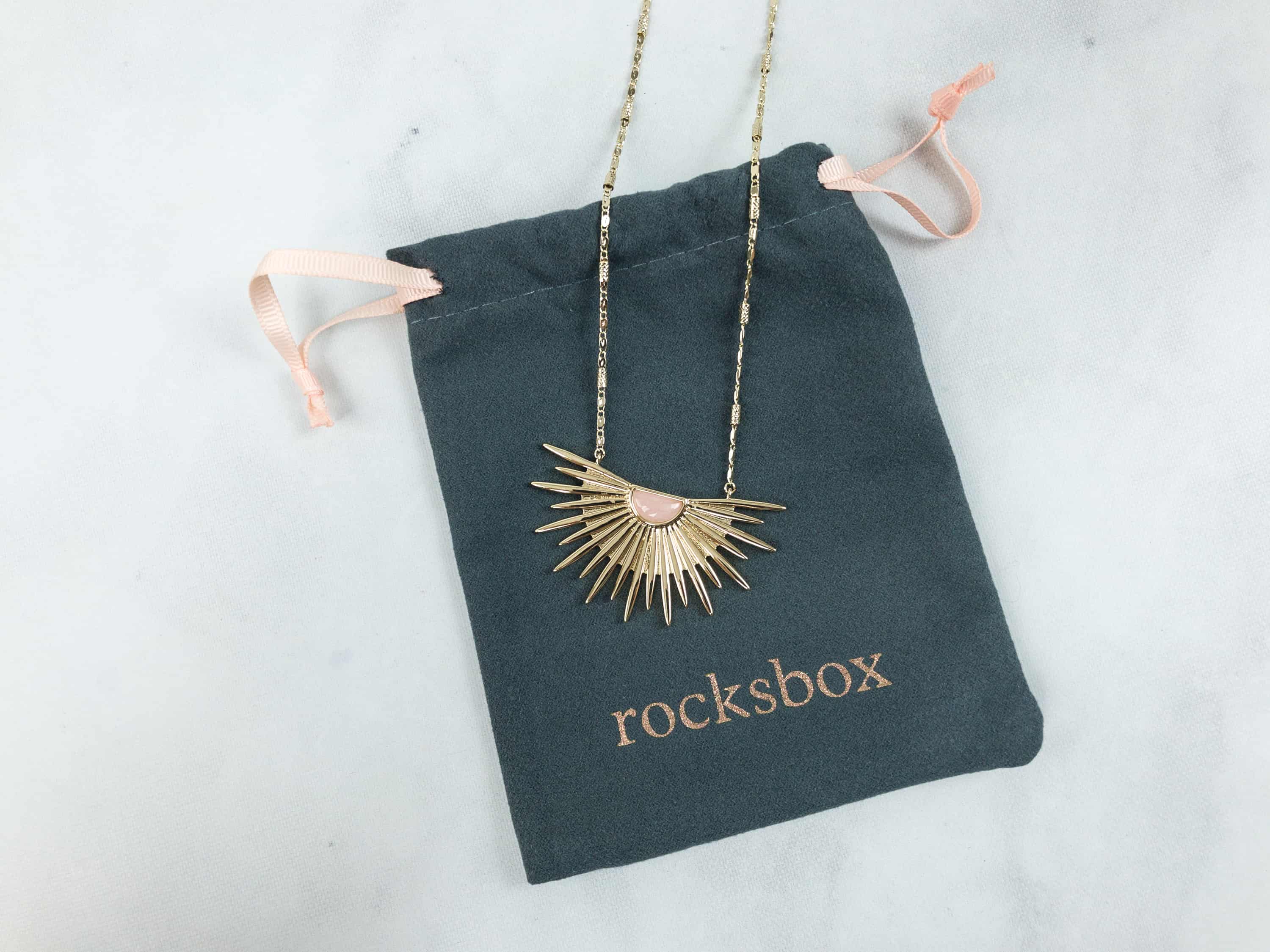 Aster Kava Pendant In Rose Quartz ($70) Aster certainly knows how to create accessories that are simple but charming. This accessory is made of gold over brass, thus giving it a polished look. The rose quartz stone is settled on the top of the pendant and is surrounded by gold and brass rays. This is perfect for dressing up any plain outfit.
The golden rays in this pendant come in different sizes executed in an alternating manner. This creates the impression of bursts of rays around the rose quartz. It is like an upside down sun that is either rising or setting. Either way, it still looks amazing!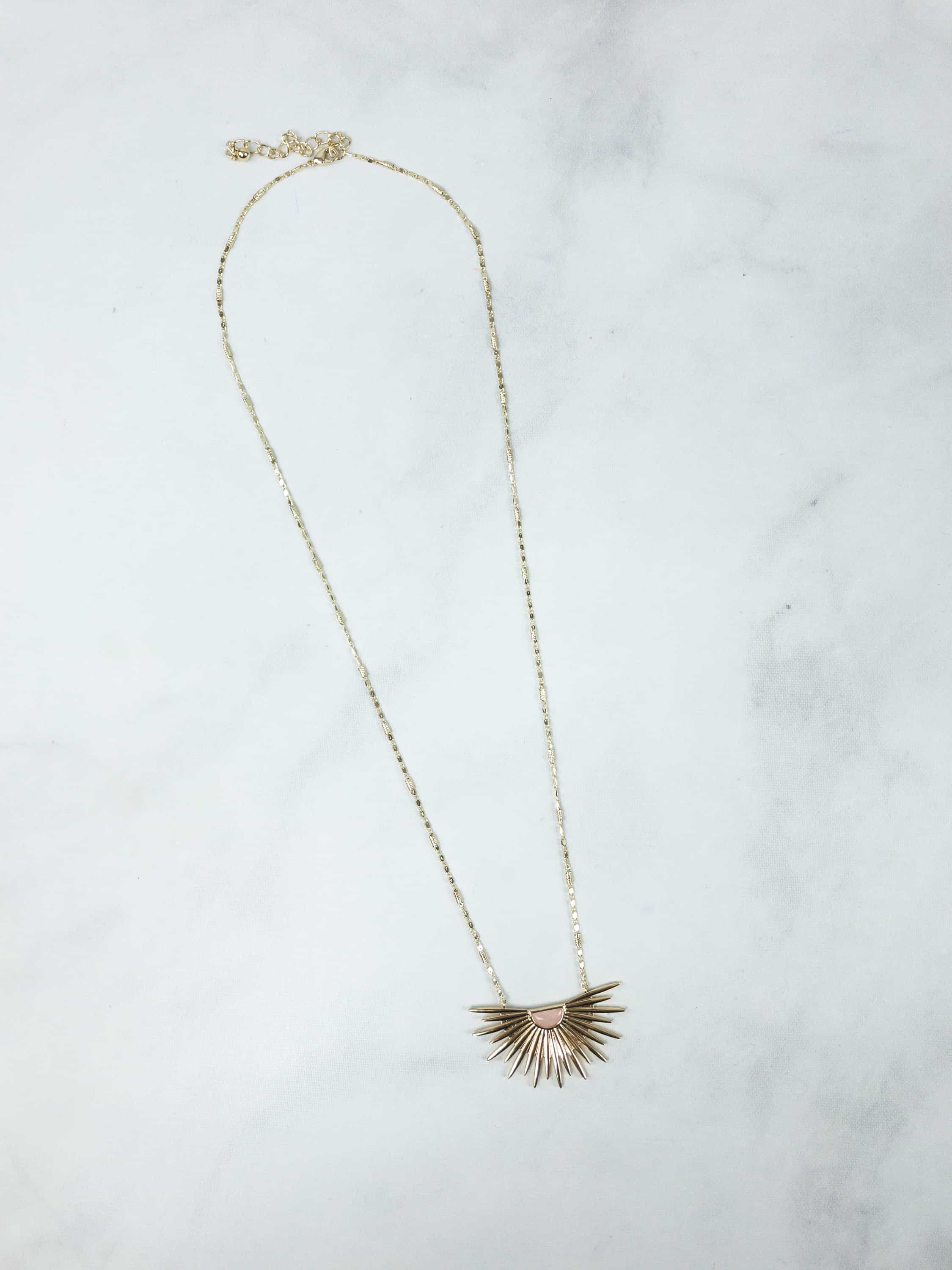 To complement the Kava Pendant, they added a long necklace chain so that the pendant goes beyond the chest area.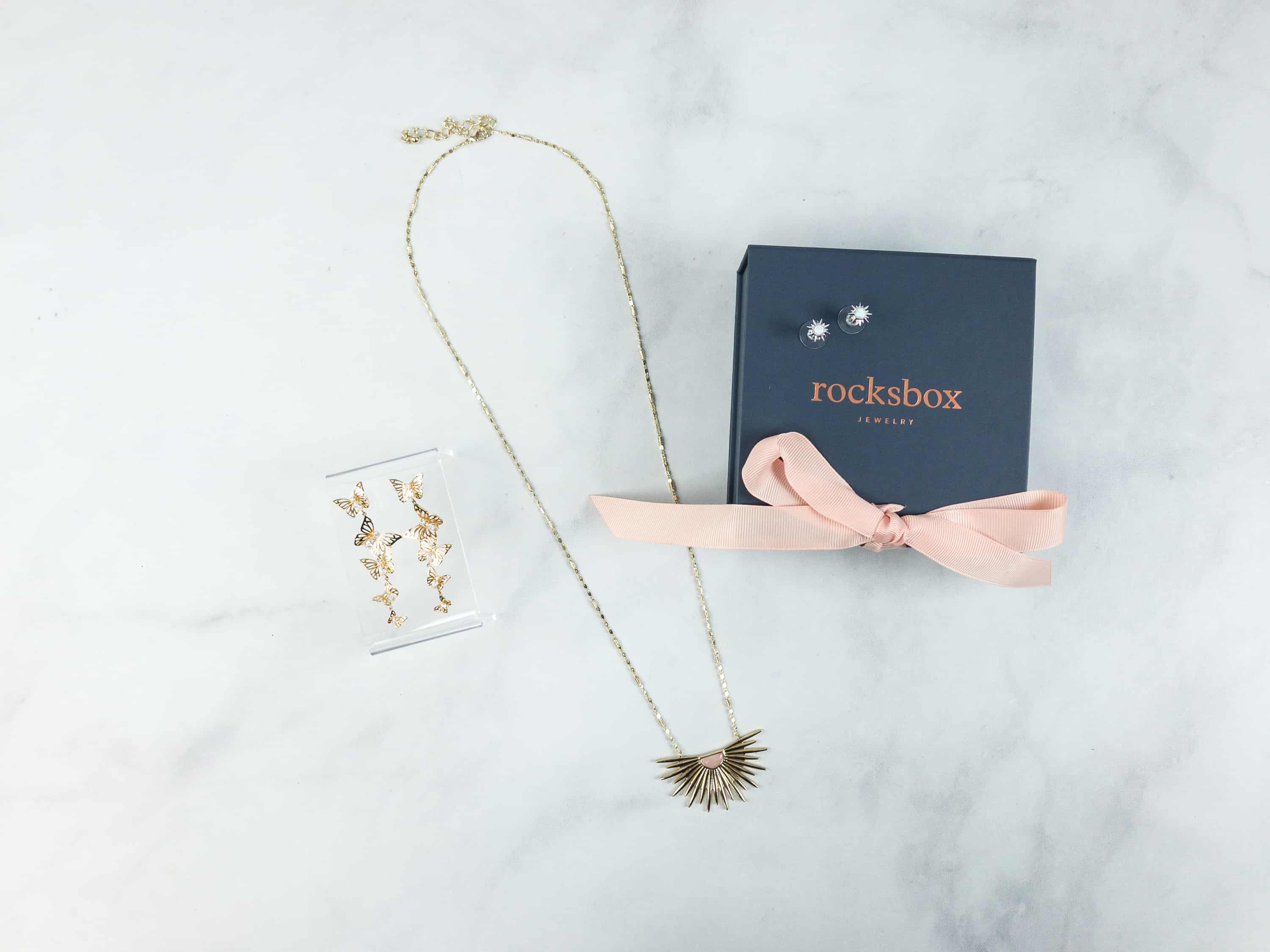 These three pieces of accessories can be mixed and matched or worn individually.
I'm pretty impressed with all the designer jewelry RocksBox has picked for me this month. Everything has its own charm! The dangling earrings, for example, have a delicate cutout design while the necklace features stunning gold rays. The stud earrings might be small and understated, but still a nice accessory to pair with the necklace or other jewelry I have in my collection. If you also like trying out various kinds of jewelry, this subscription is an easy-peasy way to do it!
Have you tried RocksBox? What did you get this month?