Ribbon Lovers' Club is a monthly subscription of woven ribbons from Renaissance Ribbons. The monthly selection will alternate between a seasonal theme or a specific textile designer. As an inspiration, they offer many project ideas you can do with the selection, as well as instructions on how to make them. The subscription starts at $25, shipping is free within the US.
DEAL: Get 10% off storewide! Use coupon code HELLO.
Wow. Even with plastic, these ribbons look vibrant.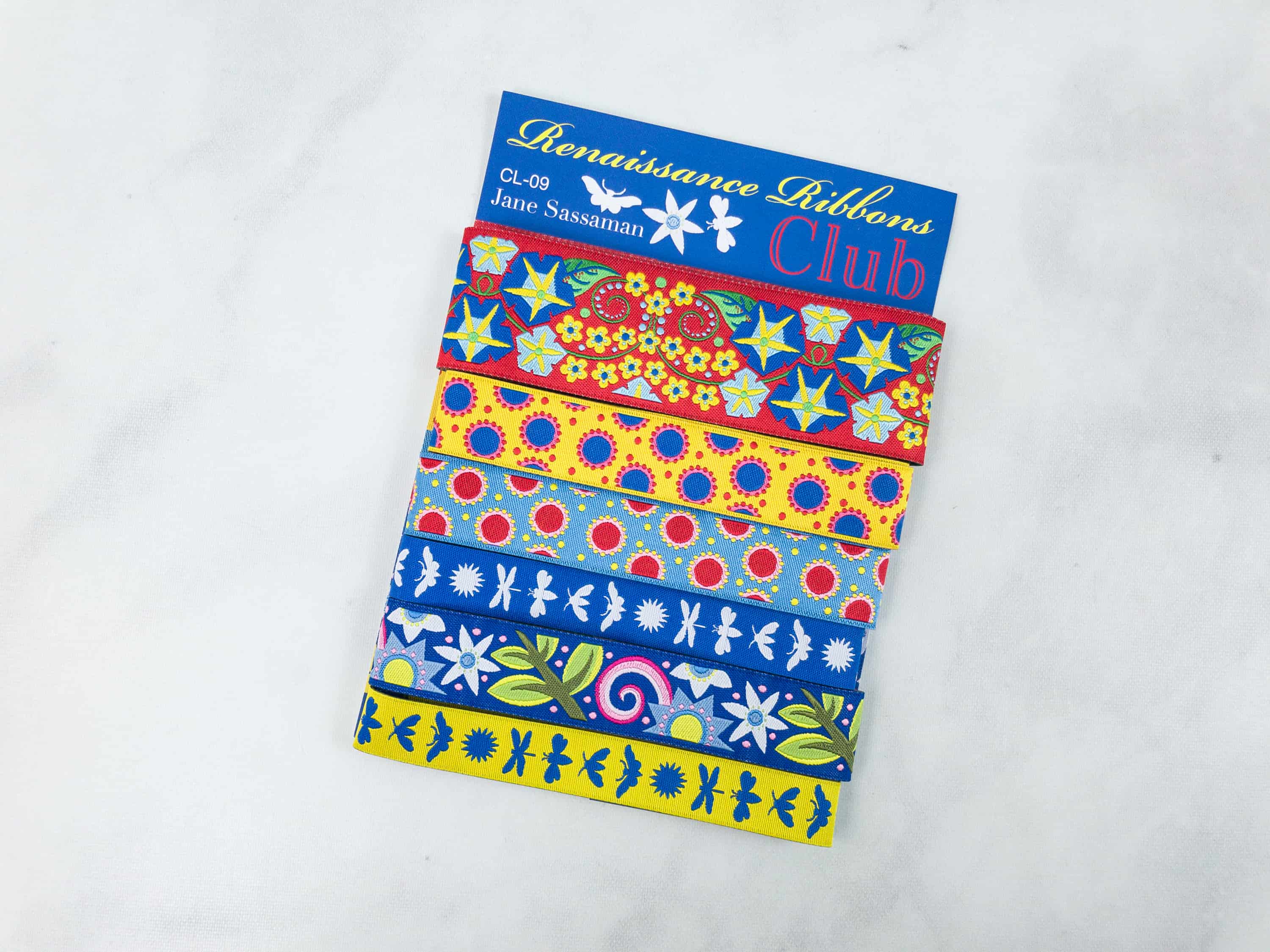 Renaissance Ribbons By Jane Sassaman There are 6 colorful ribbons in the pack. They are all made of polyester.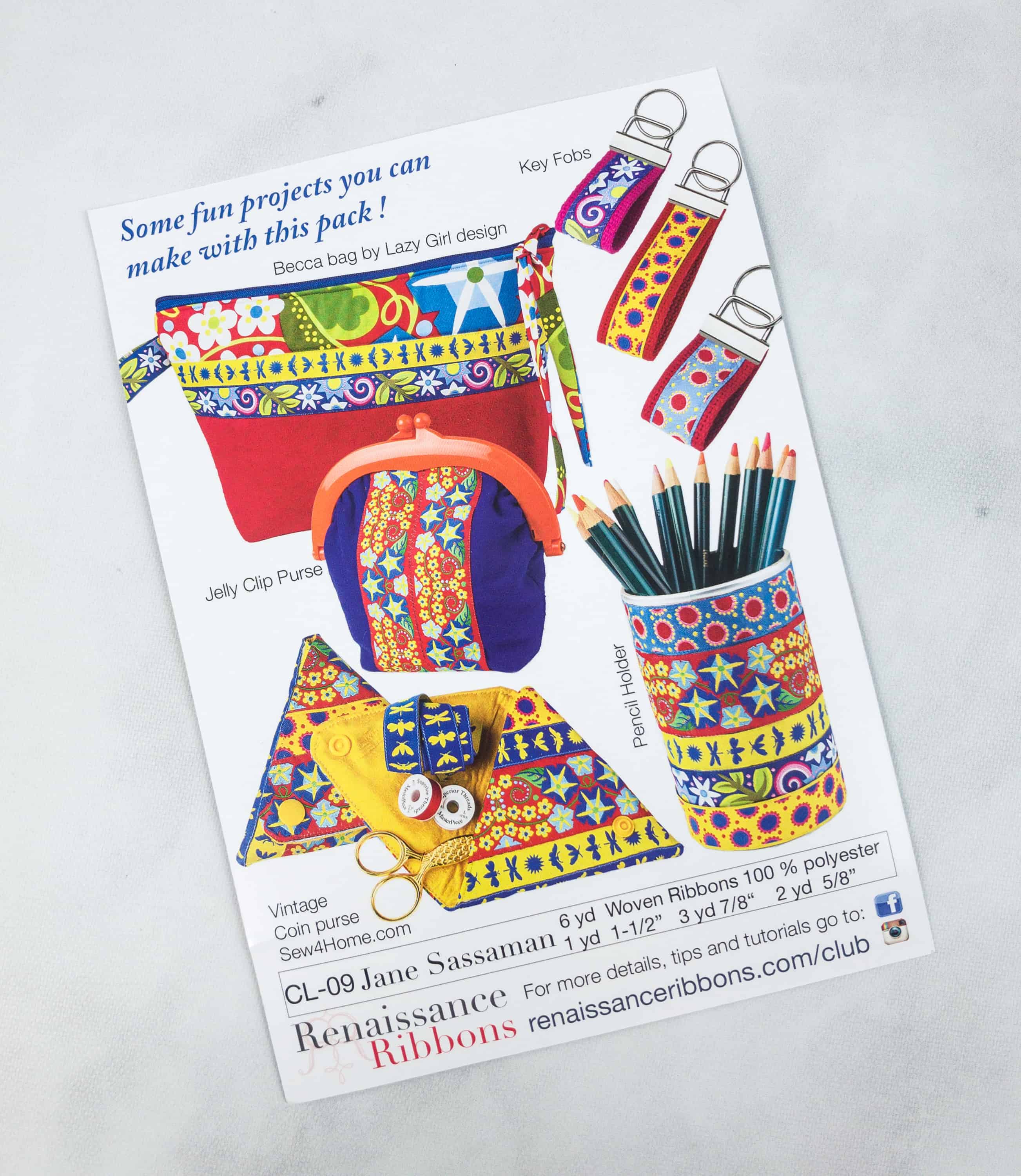 This information card suggests a lot of things you can do with the ribbons. They look amazing when you put them together (or by themselves!). There's a photo tutorial for the coin pouch at Sew4Home.
Renaissance Ribbons also provides tutorials and general inspiration to broaden your options on their use – see their private Facebook group once you're a subscriber!
The back is actually just as cool and colorful as the front!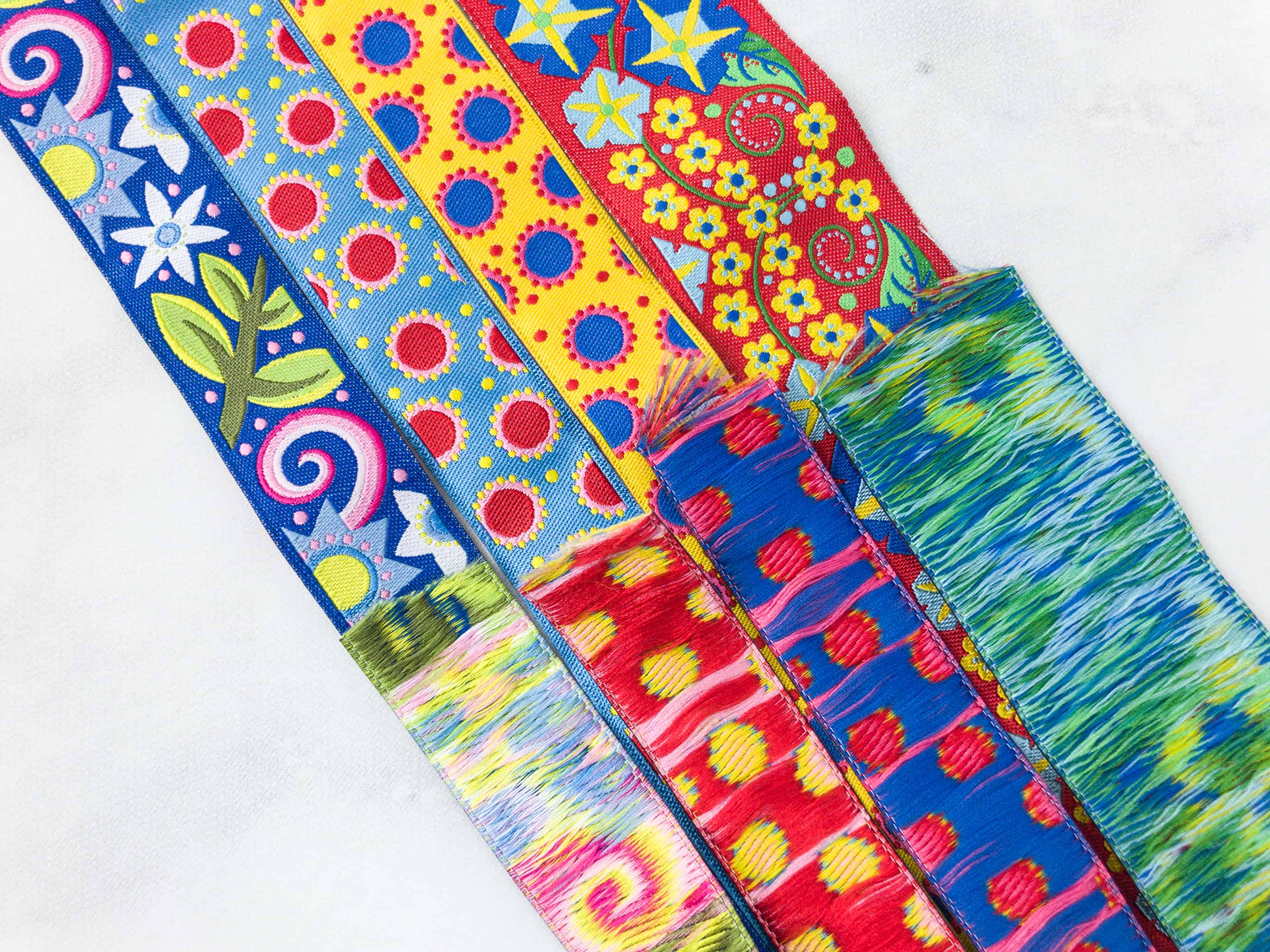 You can see at the back how perfectly and meticulously woven the ribbons are.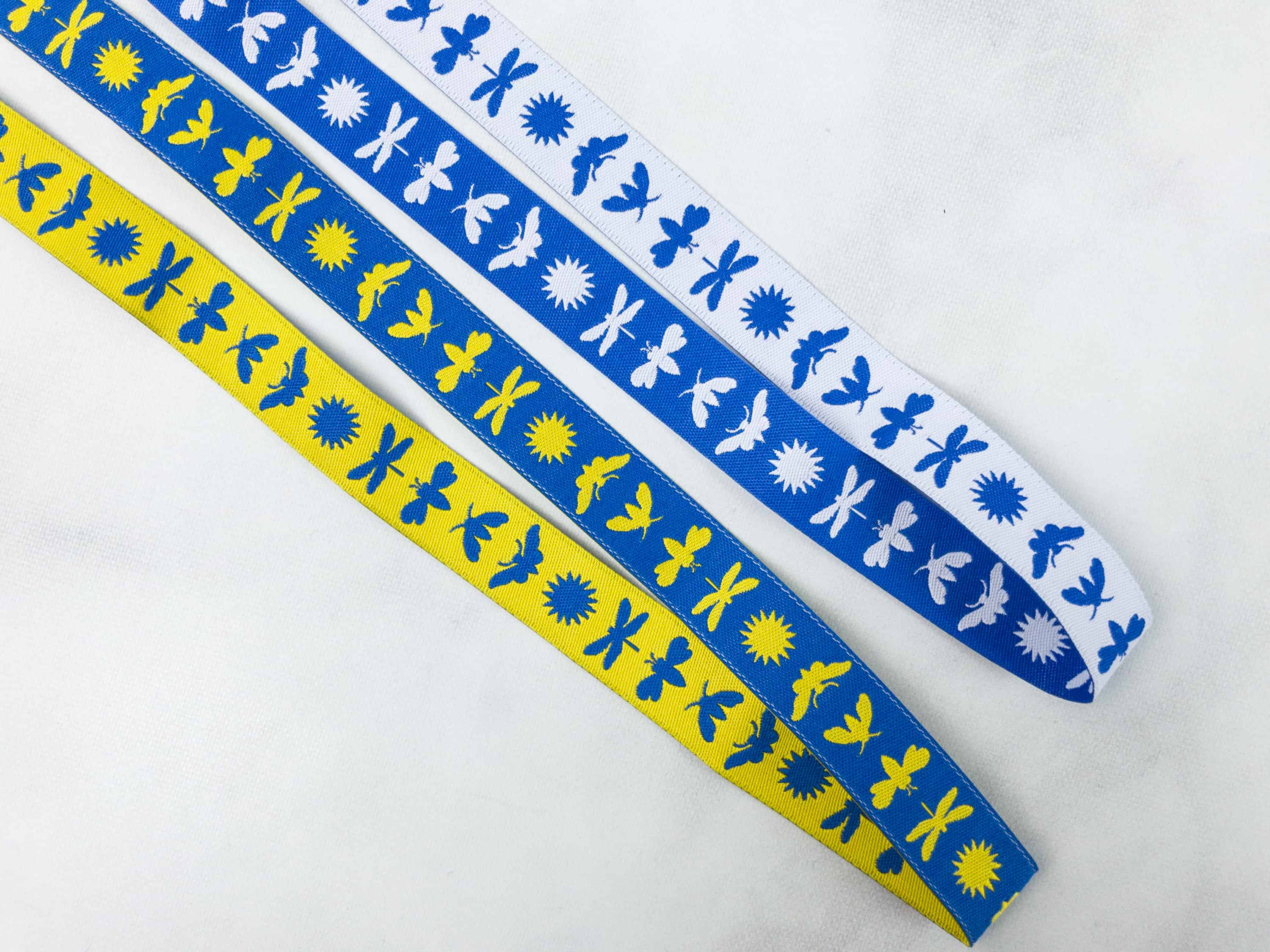 This is a reversible design. You can use it both ways depending on your preferred color scheme.
I can use it to decorate anything in our home that needs life or make the sweetest baby clothes. I think it brightens up anything the ribbons touch.
I just can't get enough flat lays because they look so good together. The colors are so lively! It will be perfect for decoration and even for wrapping gifts.
This ribbon subscription is definitely for crafty types. I've never seen ribbons like these in regular stores, so I'm really happy to get them in a subscription – no plain and simple ribbon designs that you could buy anywhere. They really raised the bar on jacquard!
What do you think of this month's box?
Visit Renaissance Ribbons Ribbon Lovers' Club to subscribe or find out more!