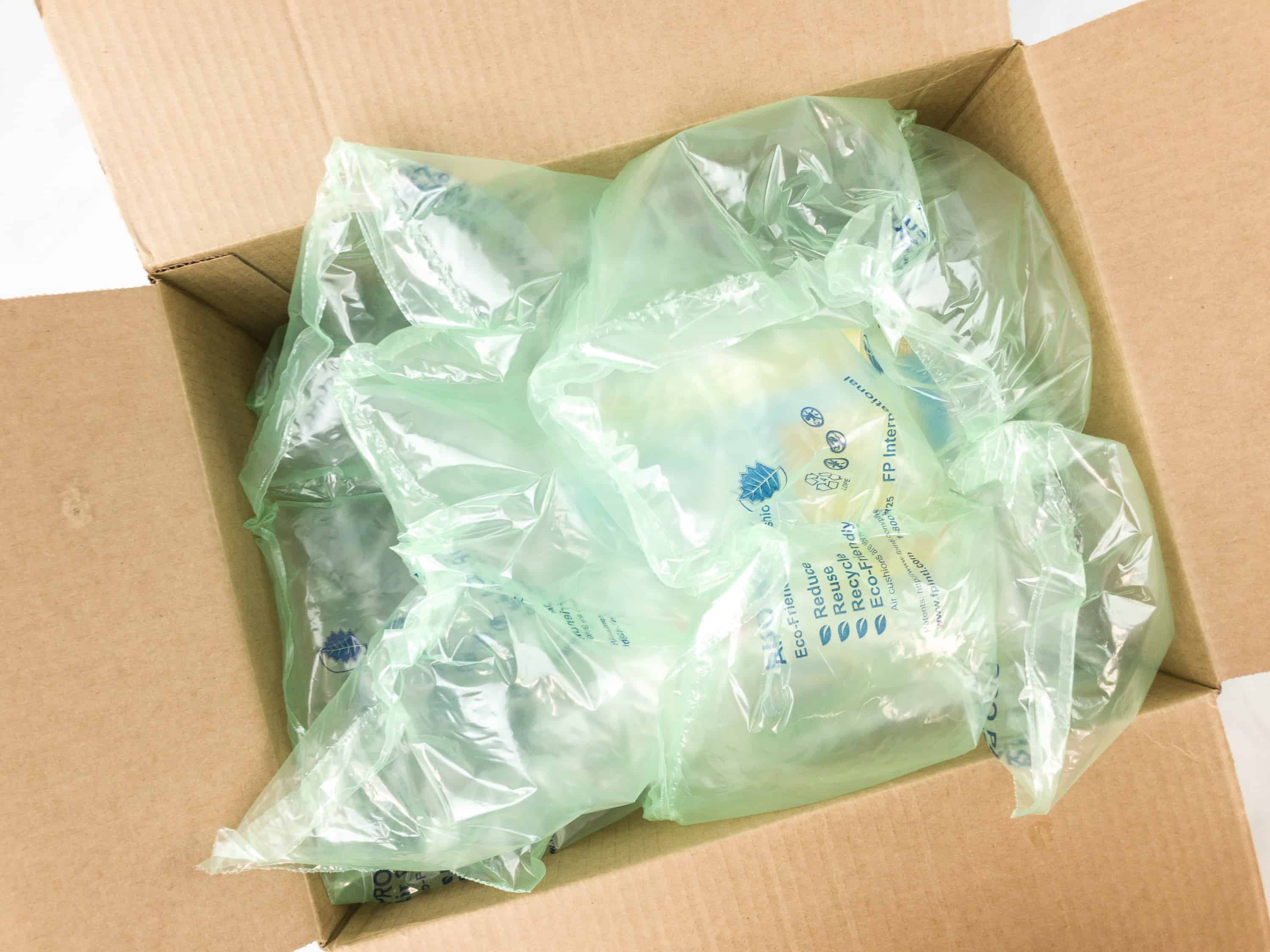 Pop In A Box is a monthly Funko POP! vinyl figure subscription. Every month, you will receive the number of POP! figures you order (starting at $9.99 per POP!).
In all seriousness, they have a totally awesome and exhaustive Pop tracker that you should sign in to use if you have any sort of Pop collection (we have quite a few). Shipping is always a flat $4.99 but you can get as many as 12 POP!s a month.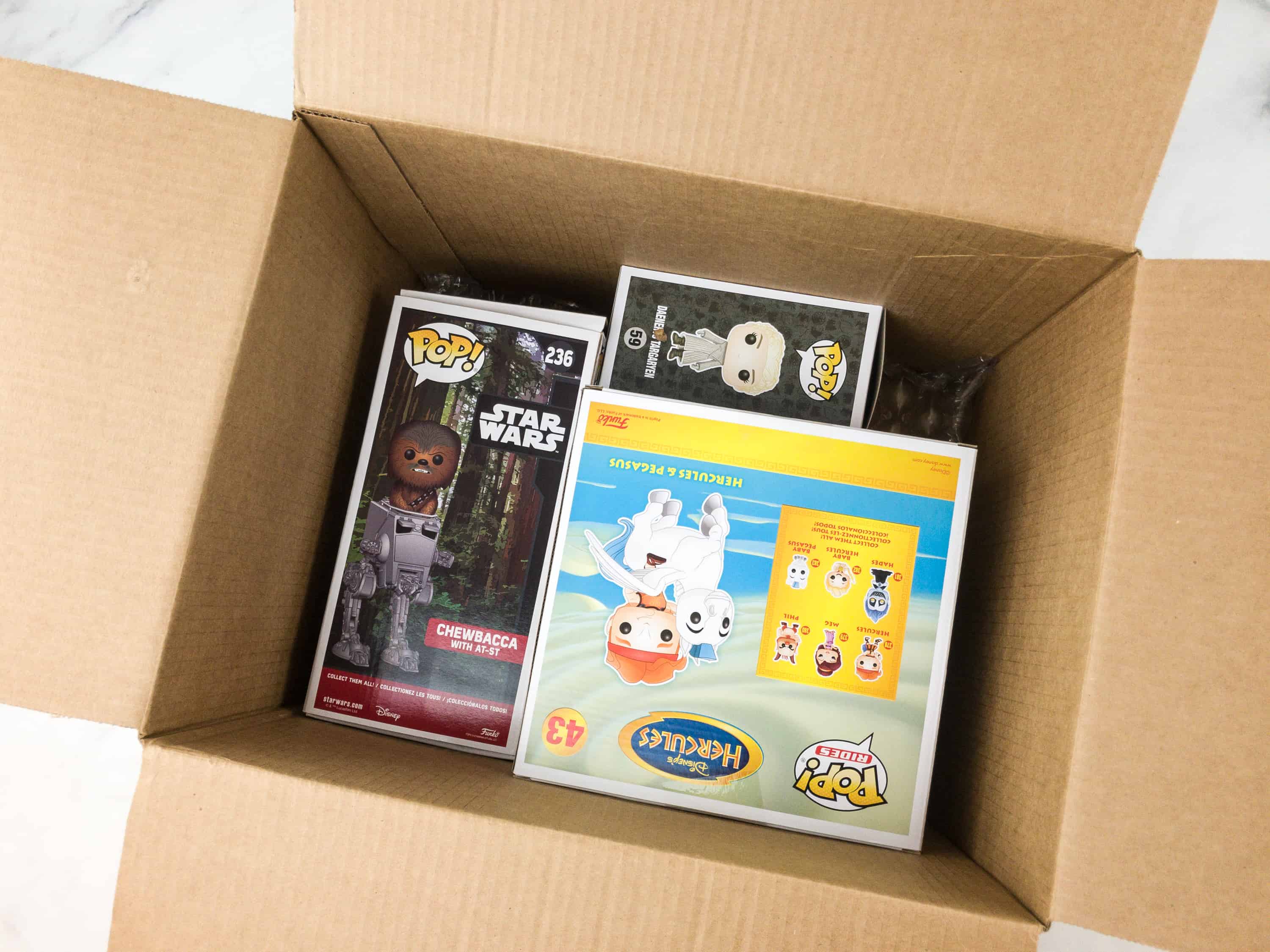 You can block Pops from being sent, rate pops in their tracker, and if you track your collection with their tracker and subscribe you will not receive any dupes. They do give away figures randomly to subscribers.
When you sign up you can add POP!s to your collection, thumbs up and down (never get a thumbs down, more likely to get a thumbs up). Everything that you Thumbs Down will be blocked, and you can pull them back out if your tastes/fandoms change. Thumbs Up will place the Pops on your Wish List.
I do find it fun and easy to do the thumbs up & down a couple times a week, and I suggest filling out your collection and blocking any POP!s you hate and marking any POP!s you really want before actually subscribing.
DEAL: Save 20% on your first $20+ order! No coupon required, just use this link to subscribe.
Once you're signed up you'll get a new pops email whenever they add new pops to the shop – and then you'll know it's time to do thumbs up/down.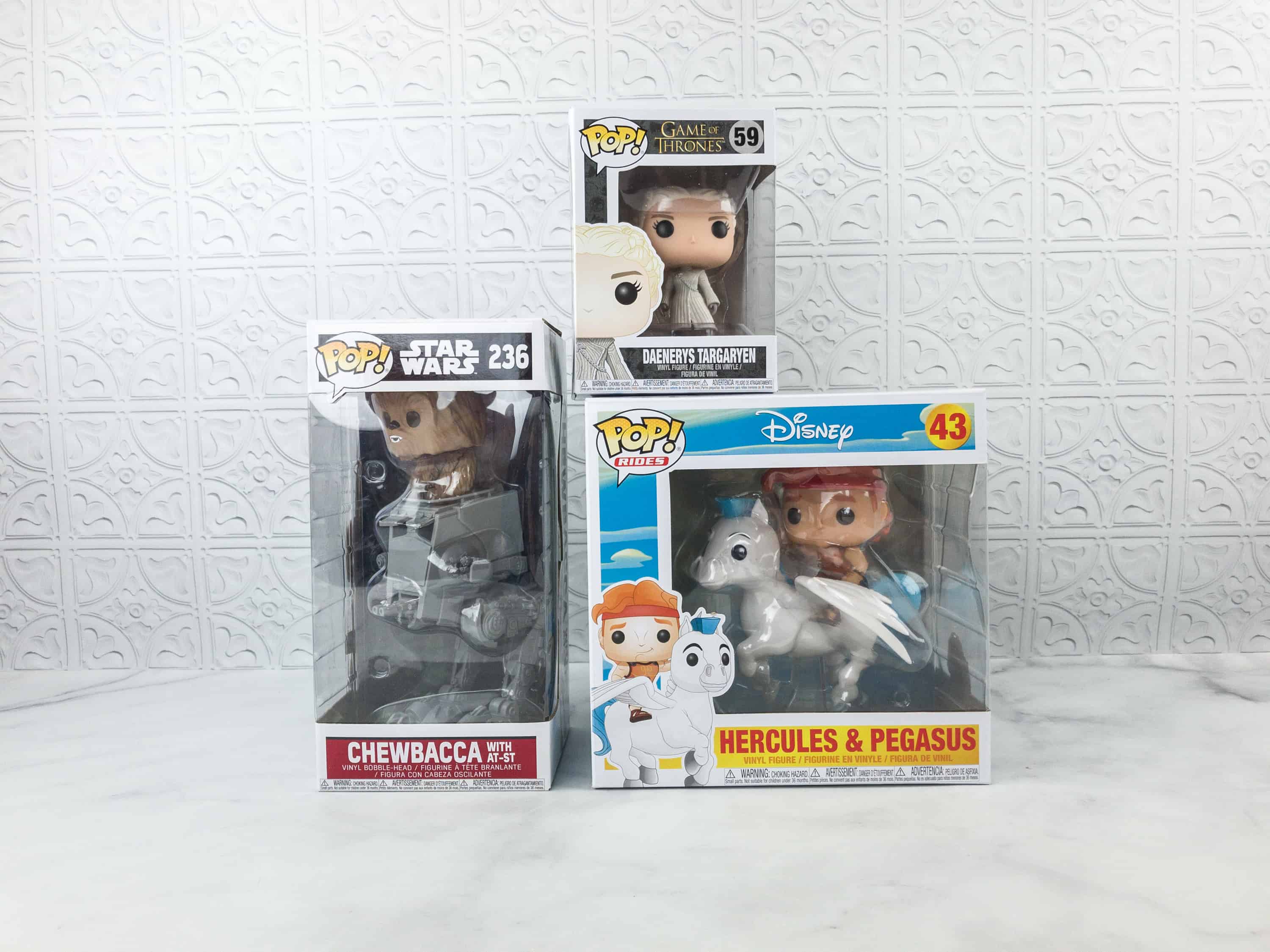 There's not a lot of fanfare with this box. Here are my contents! I have found that the boxes are usually in great condition but we take them out because our kids play with them.
Note: When you receive your Pops from PIAB they will not be added to your collection. They don't track what you get, so when you get them, add them to your tracker so you don't receive them again (and don't forget to add all the other Pops you get to your tracker too).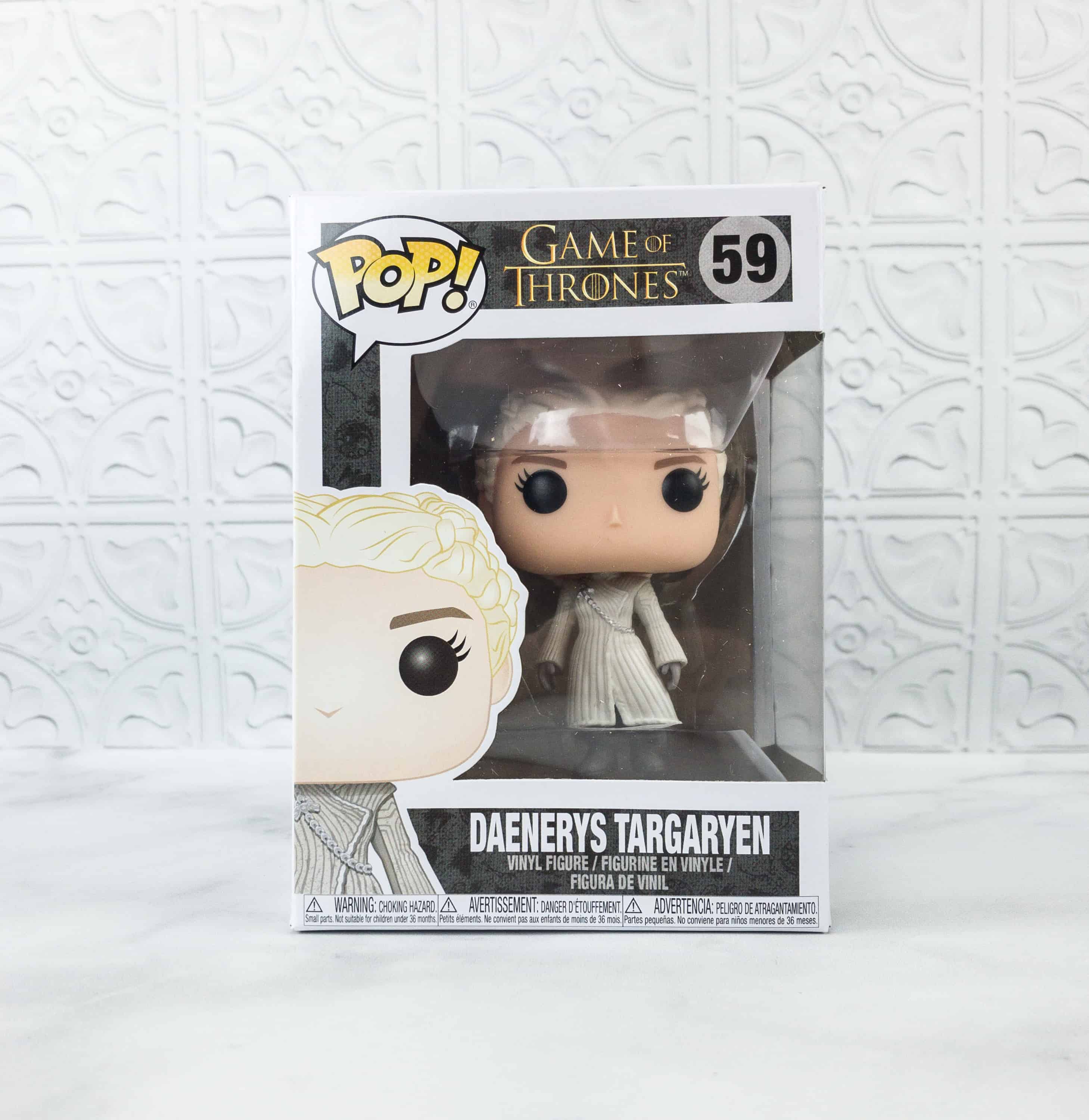 Pop! Game Of Thrones Daenerys Targaryen Vinyl Figure ($9.99) Our first Pop! from this box came from the medieval fantasy epic TV show, The Game of Thrones. It's none other than the mother of dragons, Daenerys Targaryen!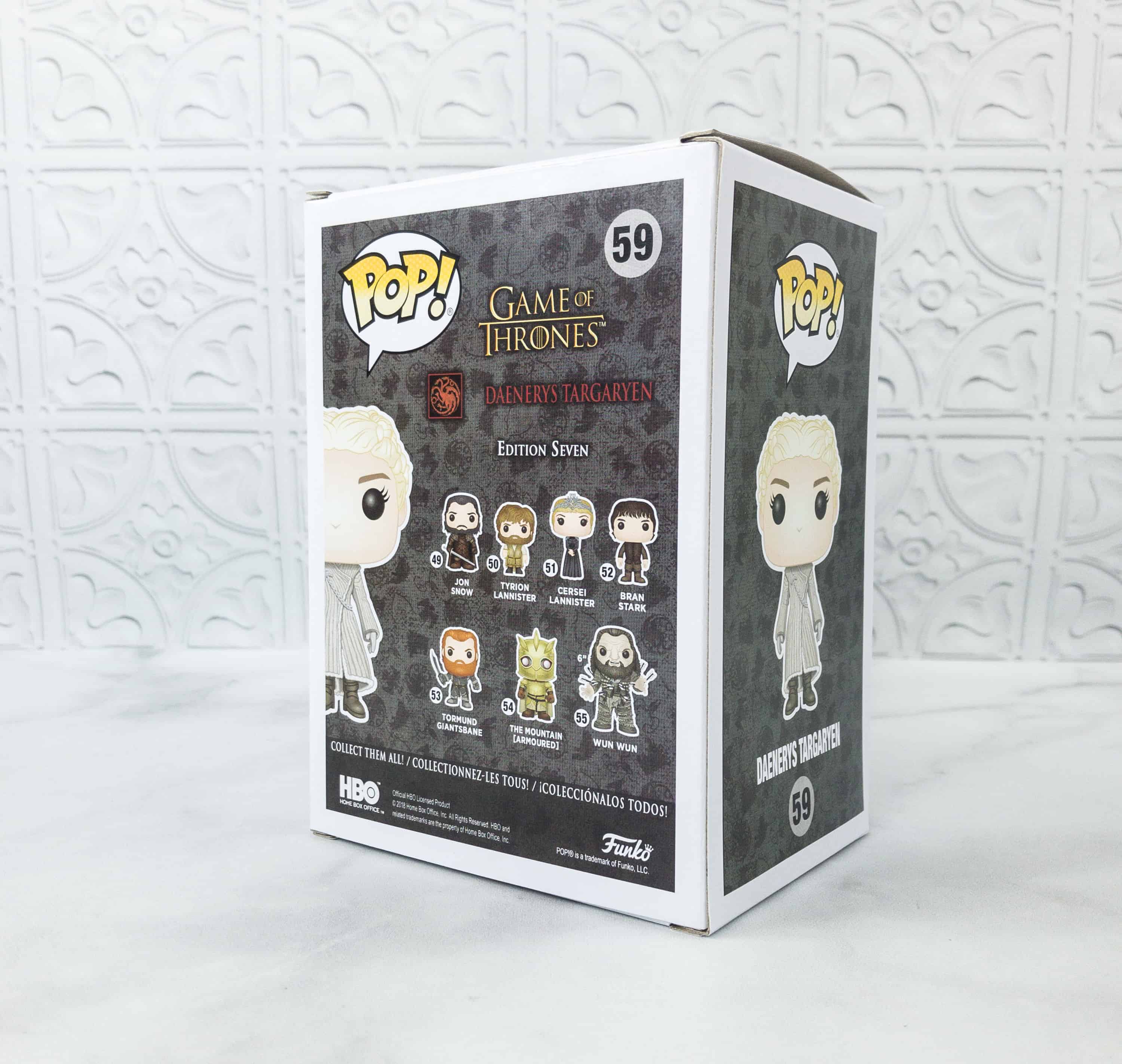 Aside from the Unburnt, you can also get these other characters from the series: Jon Snow, Tyrion Lannister, Cersei Lannister, Bran Stark, Tormund Giantsbane, The Mountain (Armoured), and Wun Wun.
Daenerys here is sporting her look from the episode Beyond the Wall, where she is wearing her luxurious white and grey coat, and boots.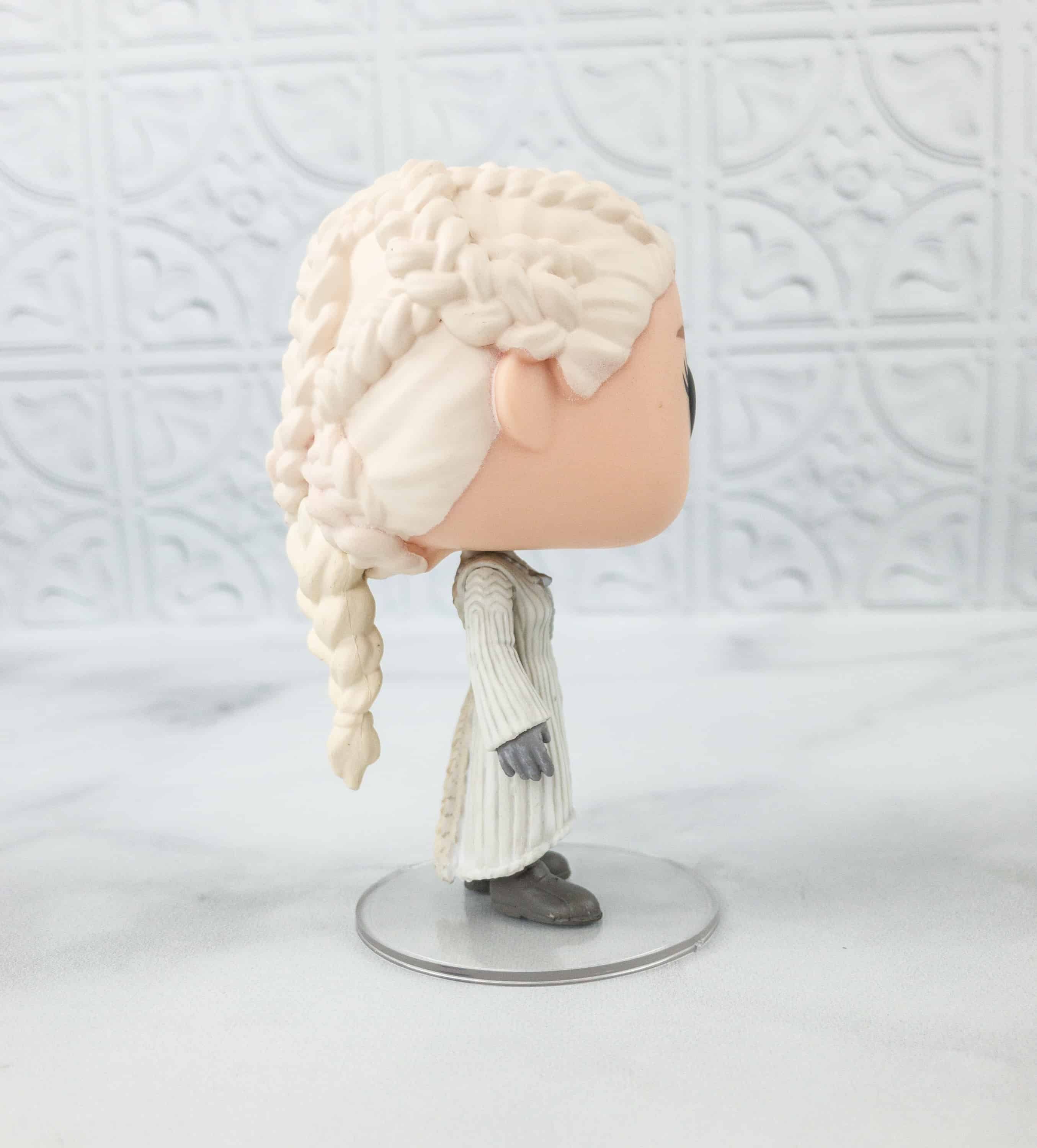 Her hair is also tied back in long braids.
I love how the back of her coat looked like dragon scales.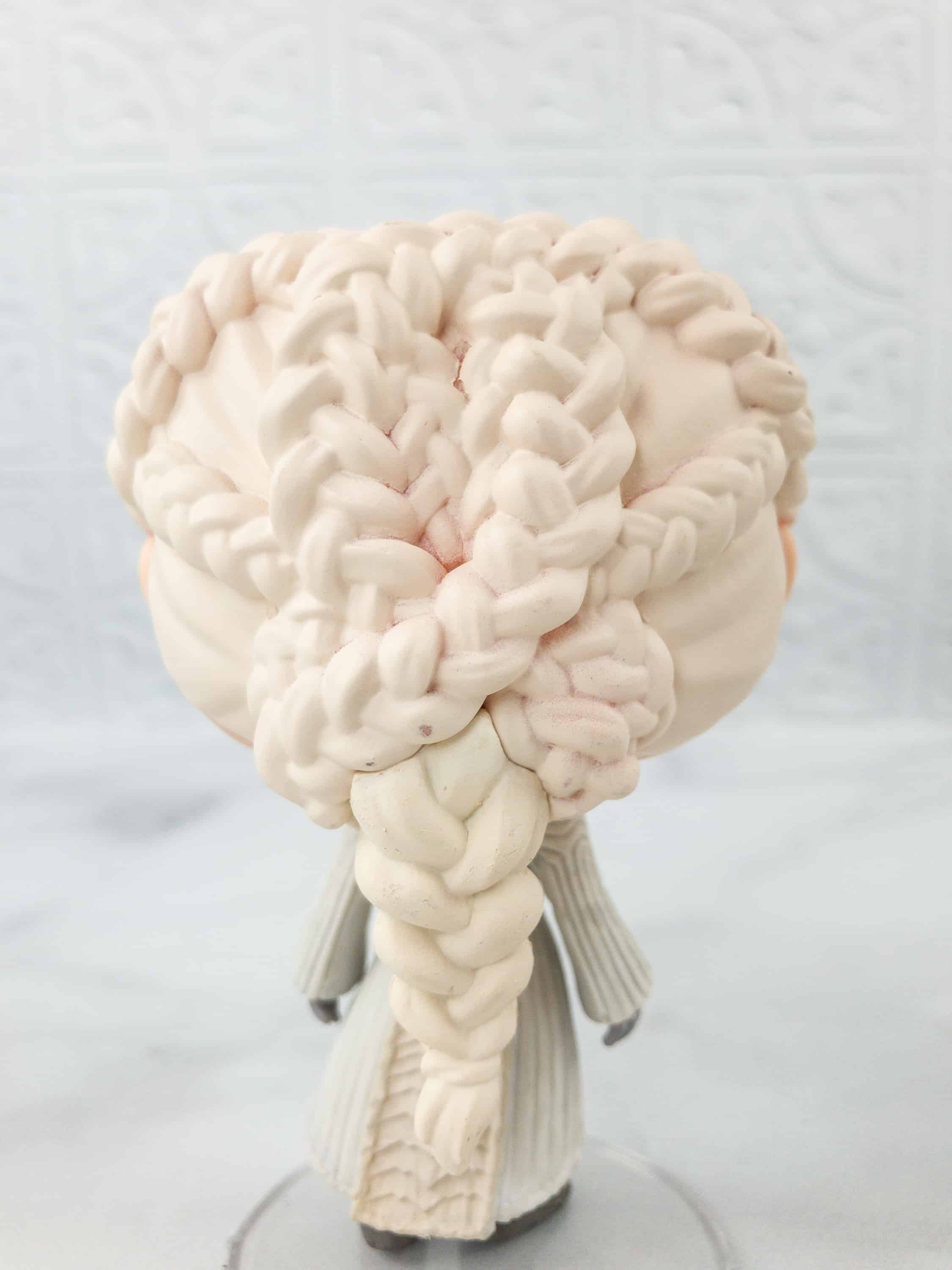 The hair is nicely detailed! I'm so impressed! This was on my thumbs up list!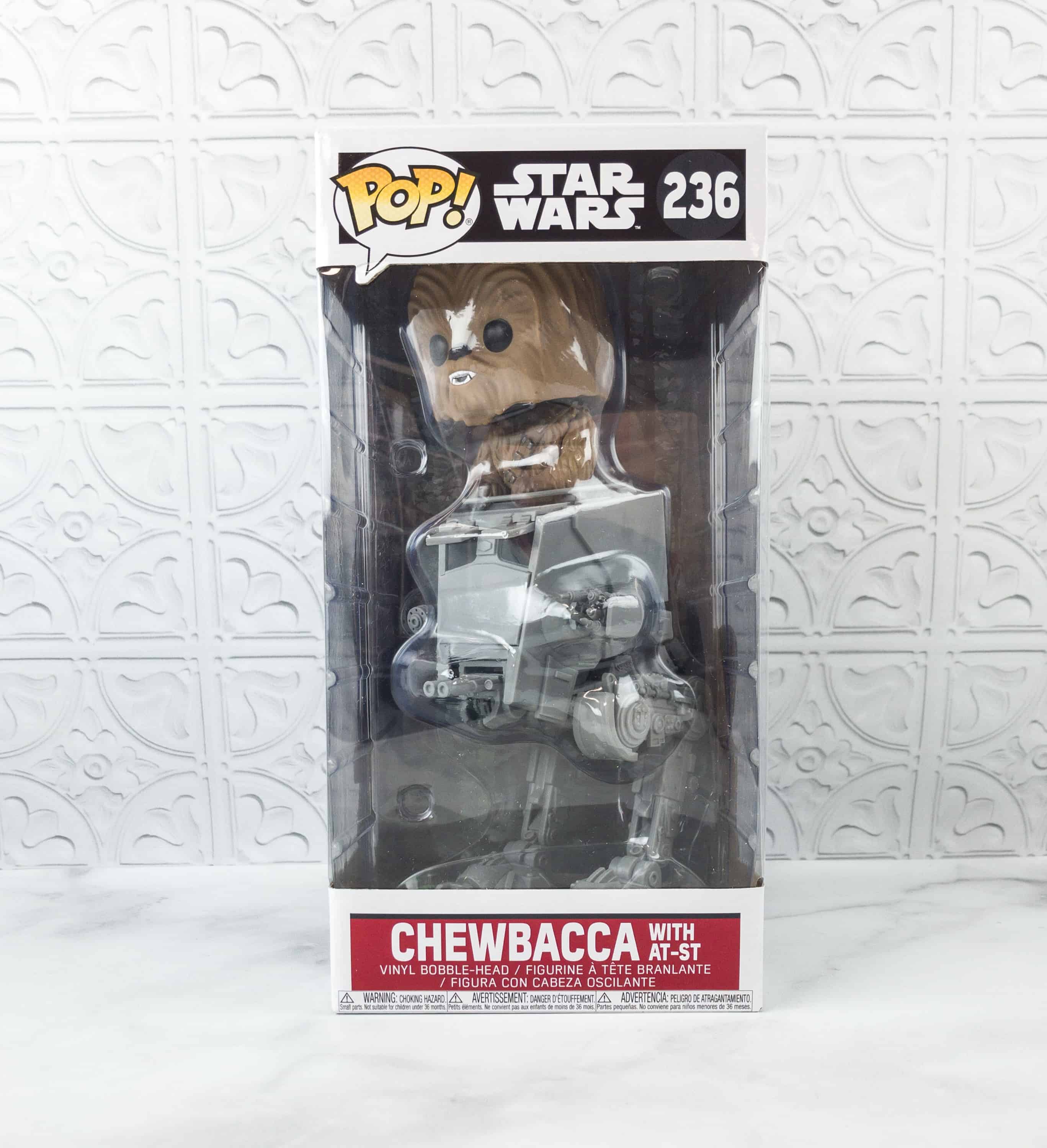 Pop! Starwars Chewbacca With At-St #256 Vinyl Bobble-Head ($22) OMG OMG OMG It's amazing! Wookies will be very much delighted with this Pop!, a Chewbacca figure mounting on an AT-ST!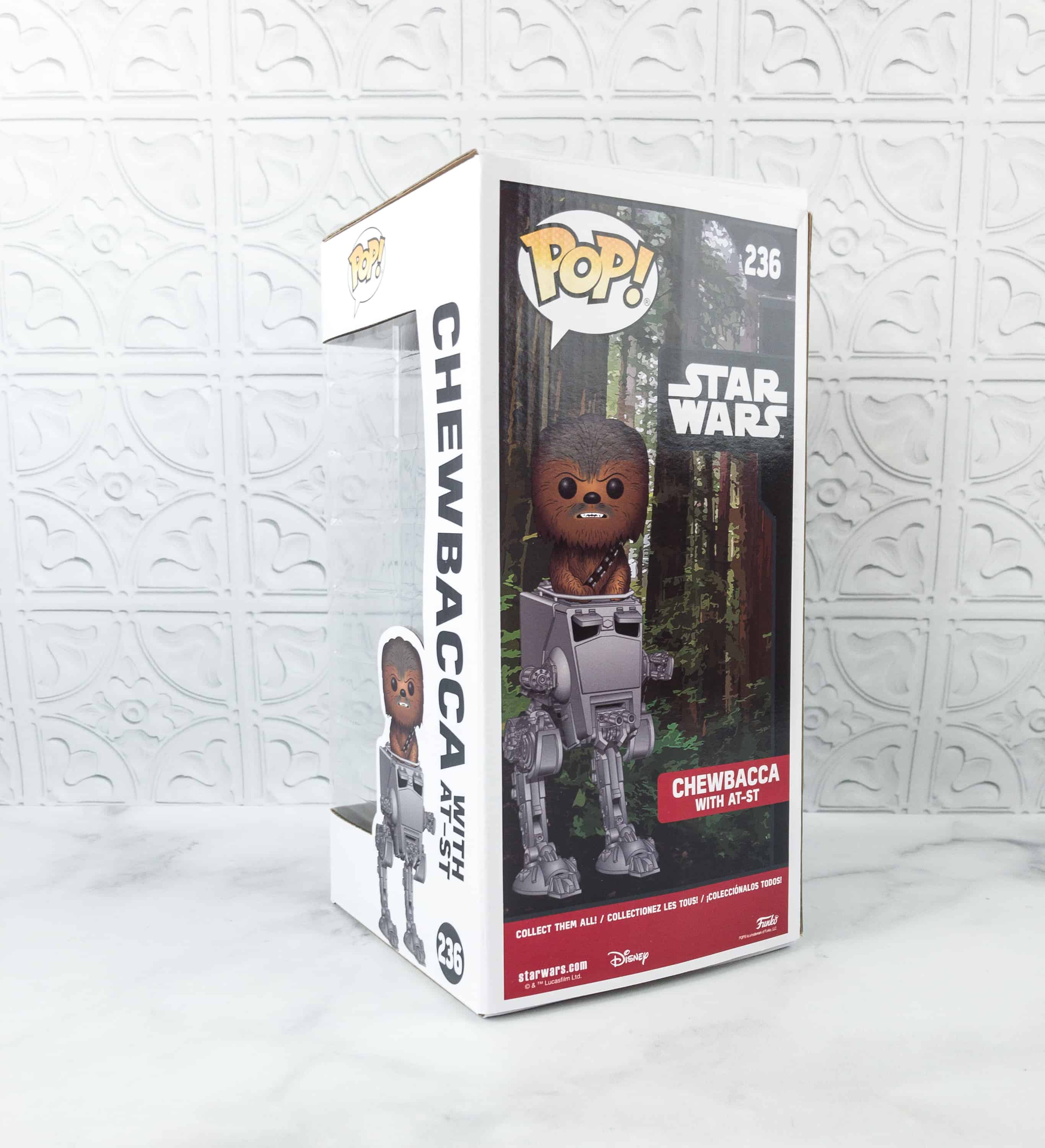 The back of the box features an illustration of the figure.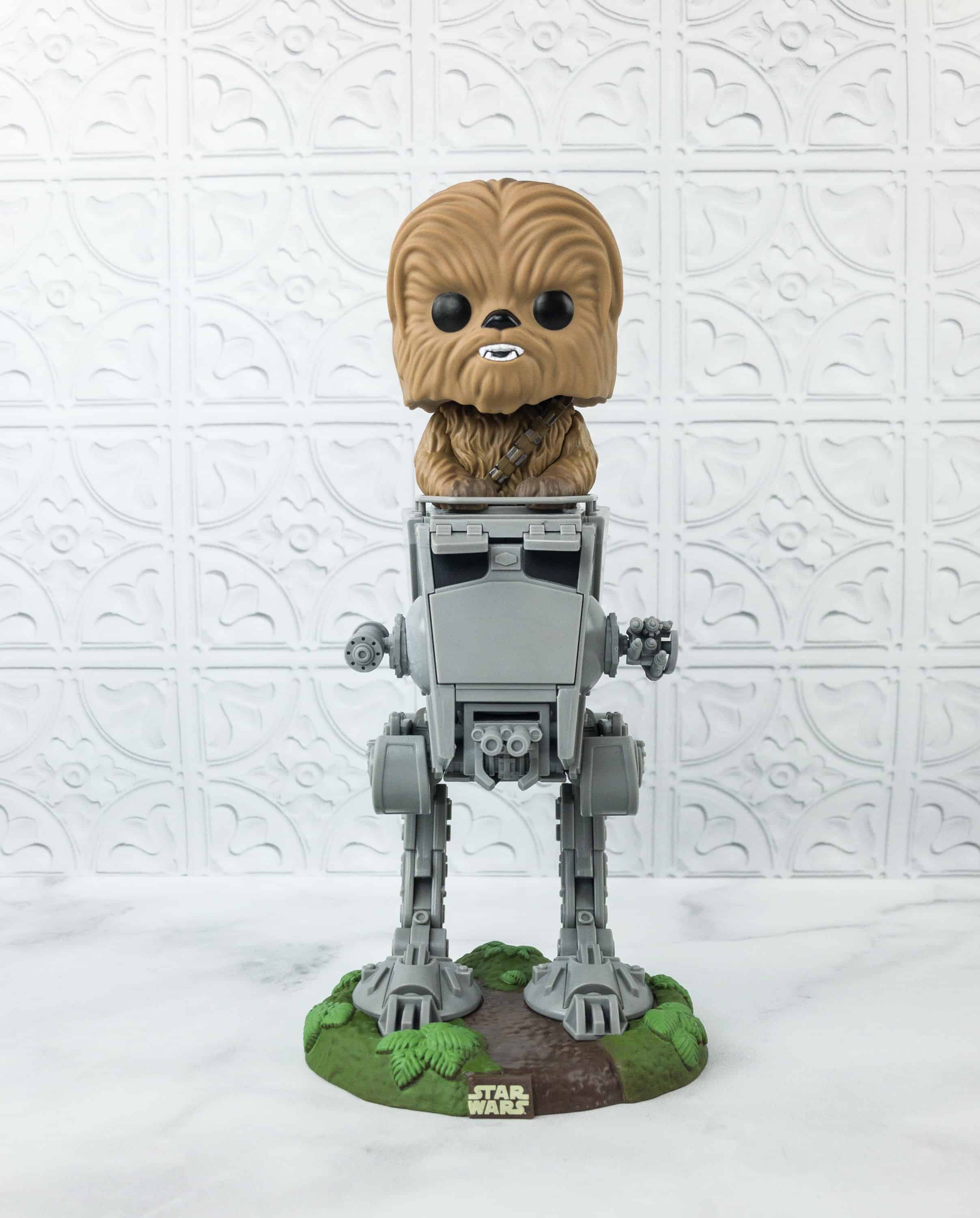 This is a tall POP! figure, considering the length of the AT-ST's legs.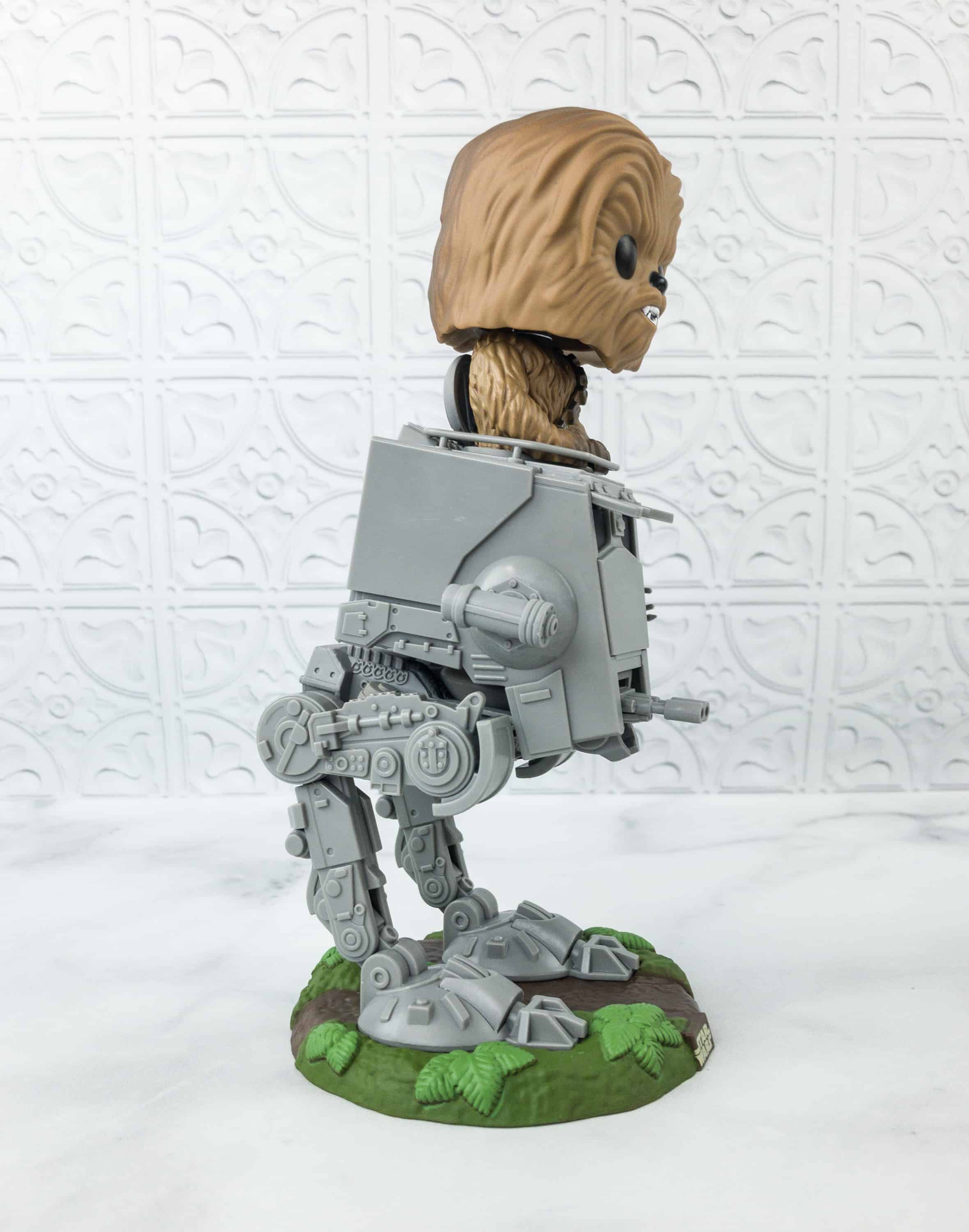 The All Terrain Scout Transport, simply known as AT-ST, is a lightweight, bipedal walker used by the ground forces of the Galactic Empire.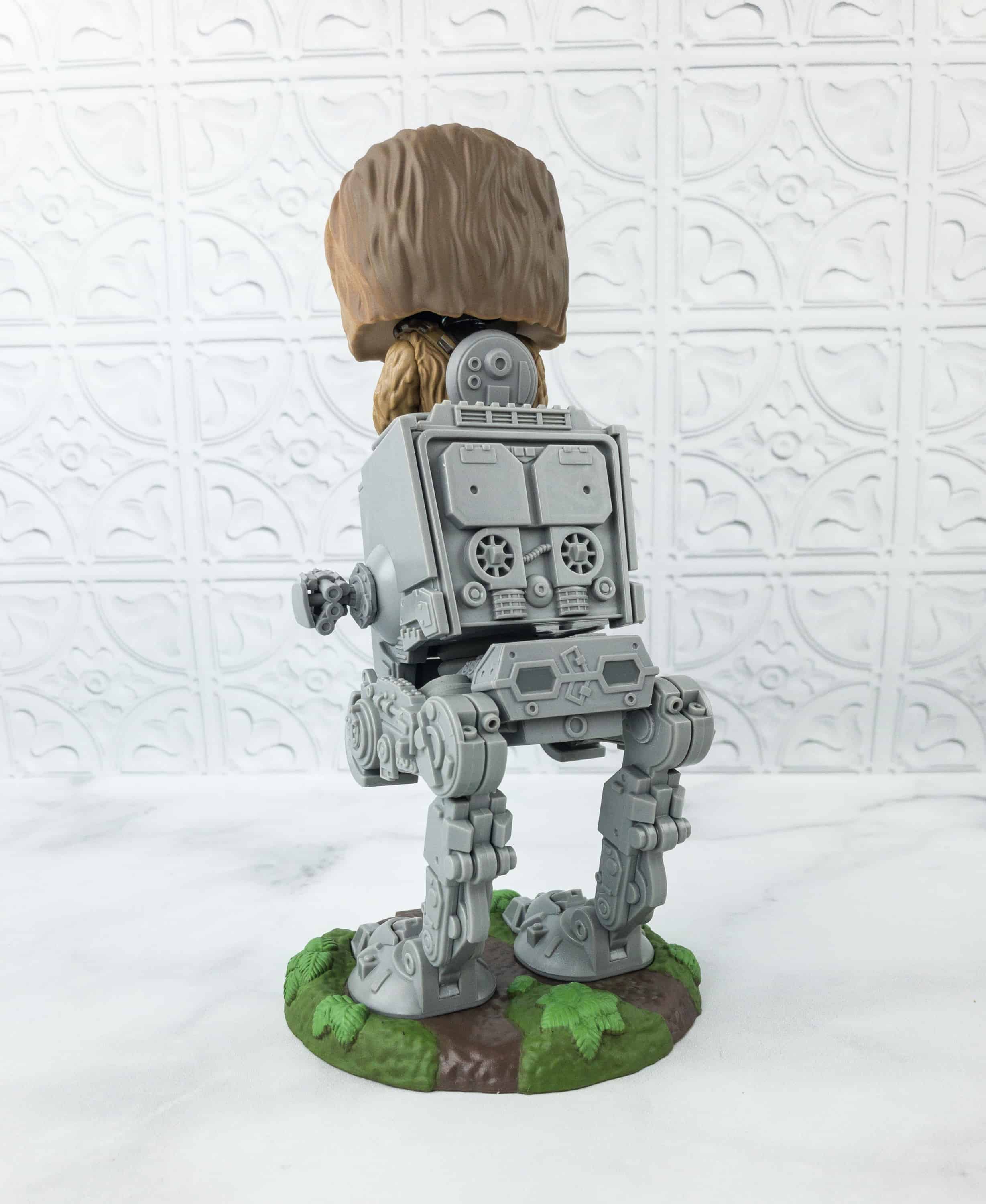 Funko never disappoints when it comes to details! Chewbacca is really cute, while the vehicle was impressively made to look like the real thing.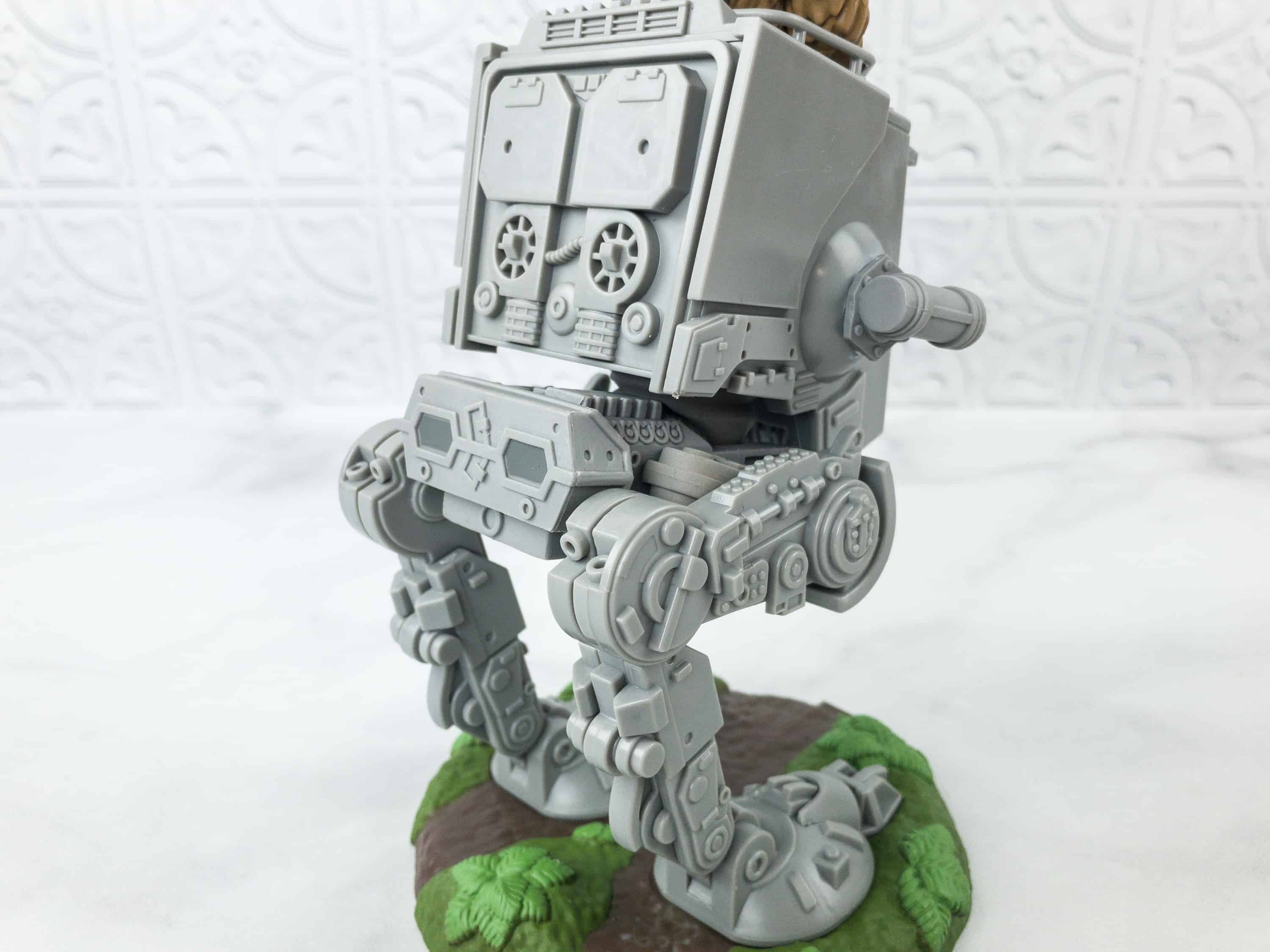 The AT-ST is also called a chicken walker, and just by looking at it, you'll understand why!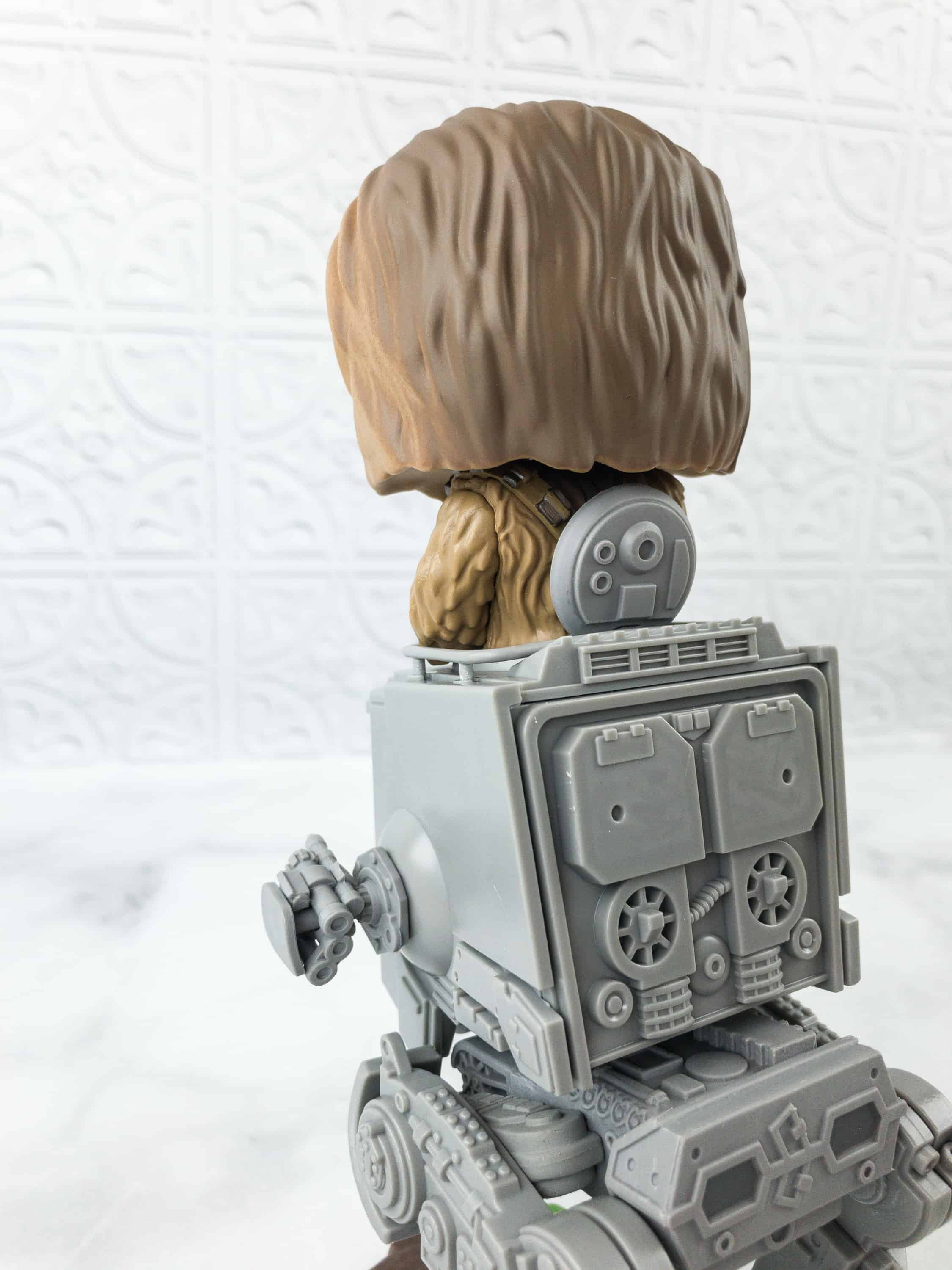 In the series, the armament that the transporter has are the following: chin-mounted Taim & Bak MS-4 twin blaster cannons, cheek-mounted Yaove Gunsmiths 88i twin light blaster cannon, and cheek-mounted Dymex DW-3 concussion grenade launcher.
It is a combat walker that is used as a patrol and reconnaissance vehicle.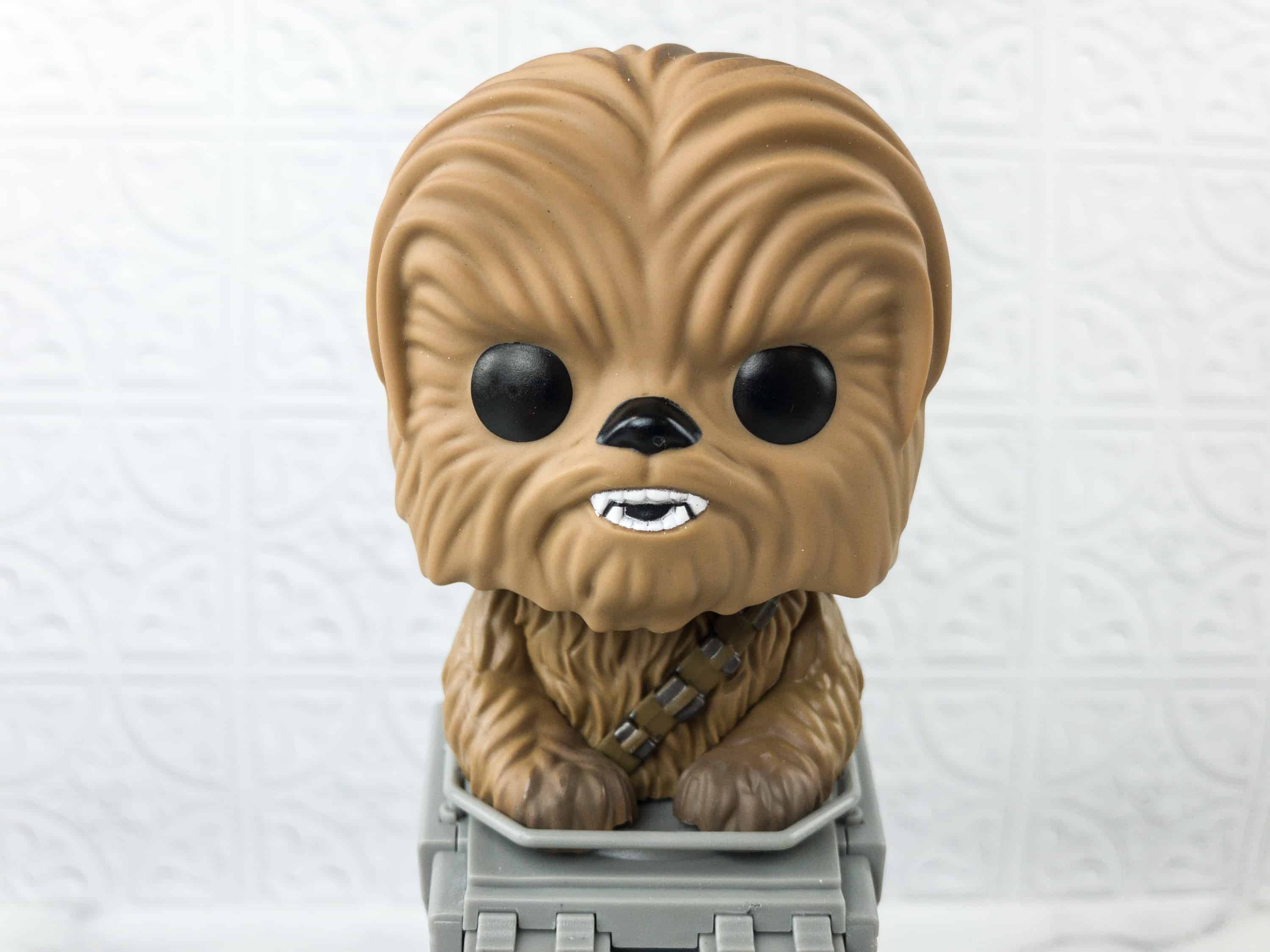 The AT-ST can actually have 2 pilots (a driver and a gunner) and can still have a passenger, but look at the furry Chewbacca taking up all the space bobbling his head everywhere!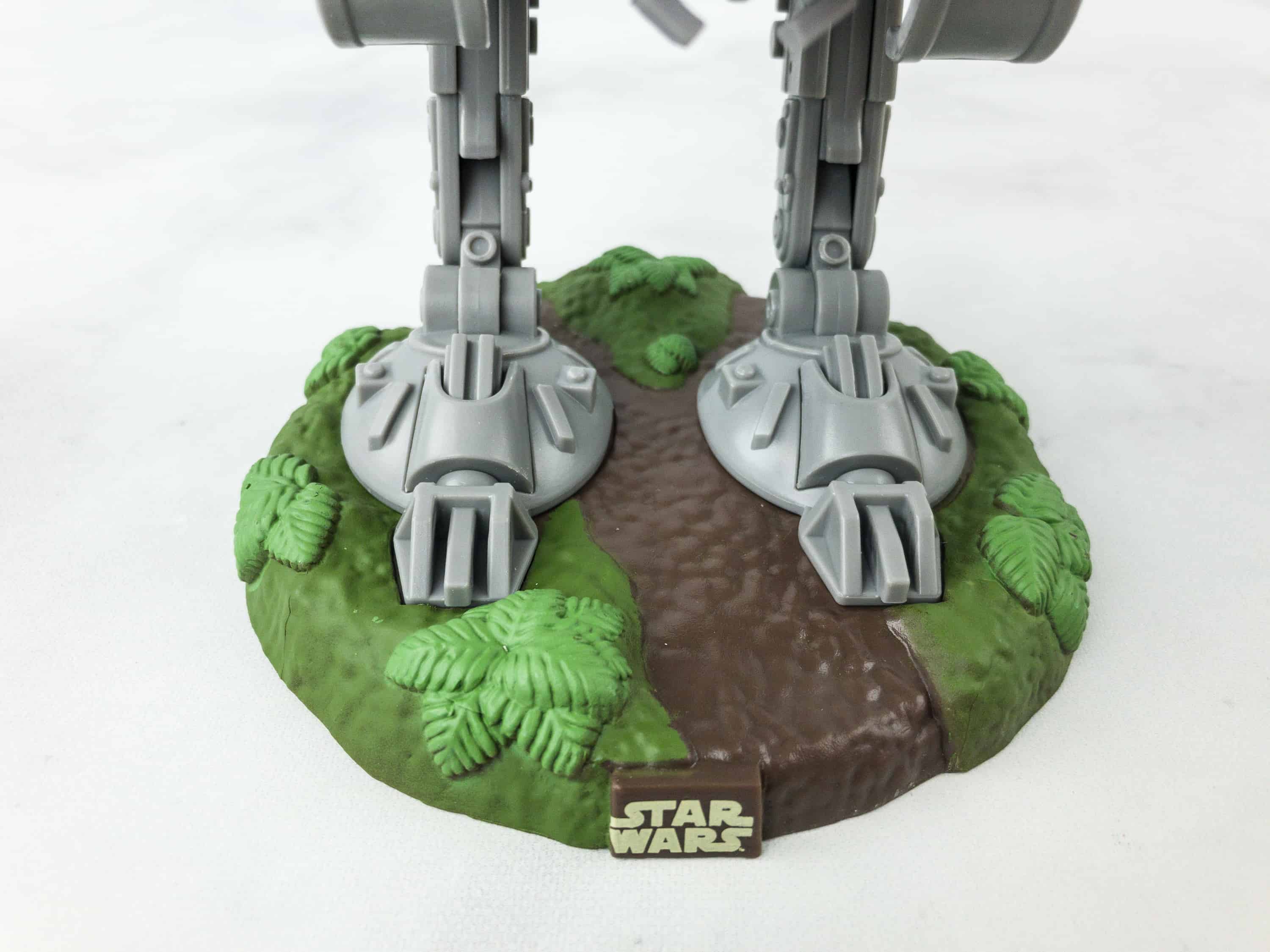 The base came with the Star Wars logo, and instead of a clear base, it looks like the ground where the AT-ST used to run, with all the greens and the soil!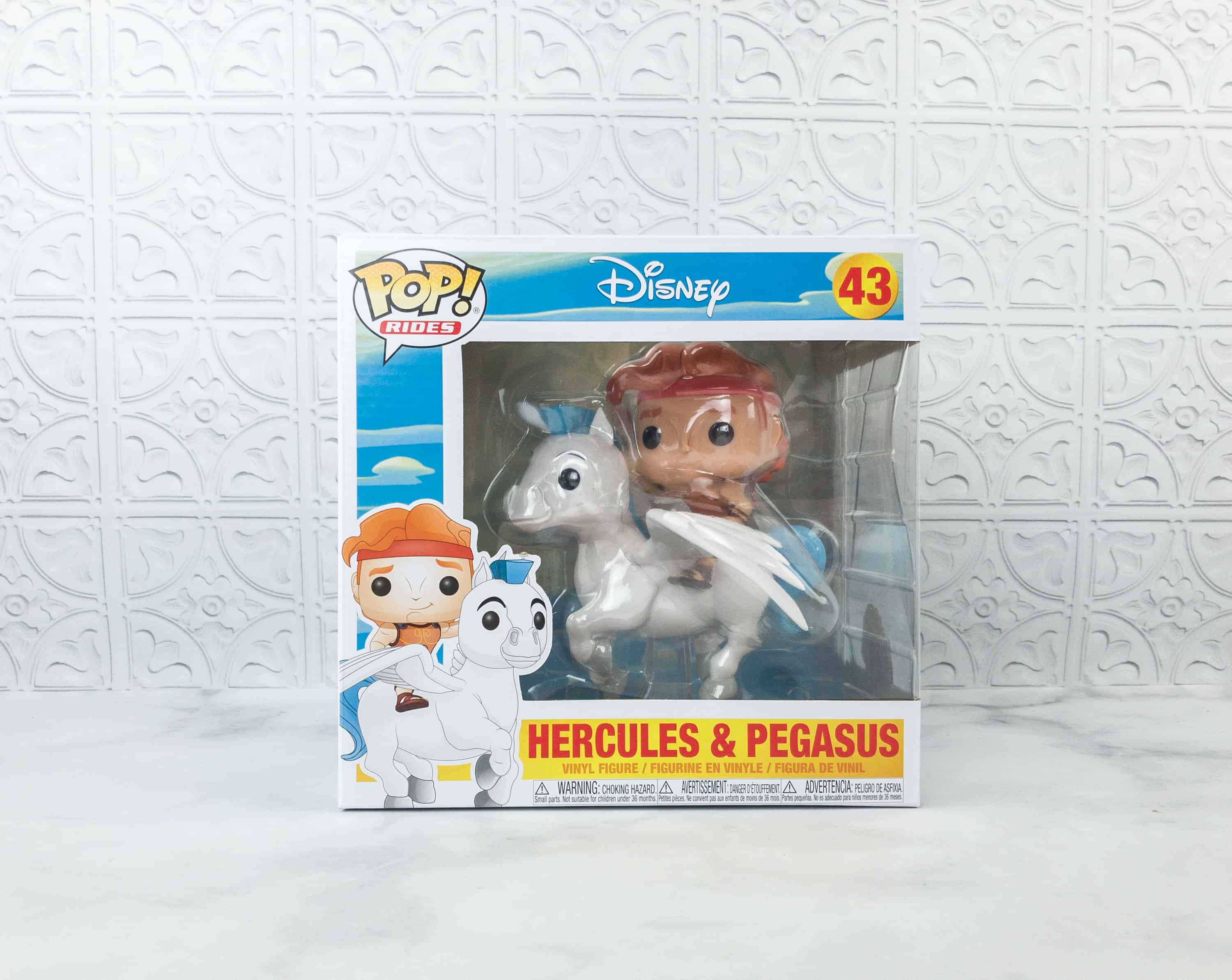 Pop! Rides Disney Hercules & Pegasus #43 Vinyl Figure ($27) Lastly, we got a POP! Rides figure that features the son of Zeus along with his divine stallion, Pegasus!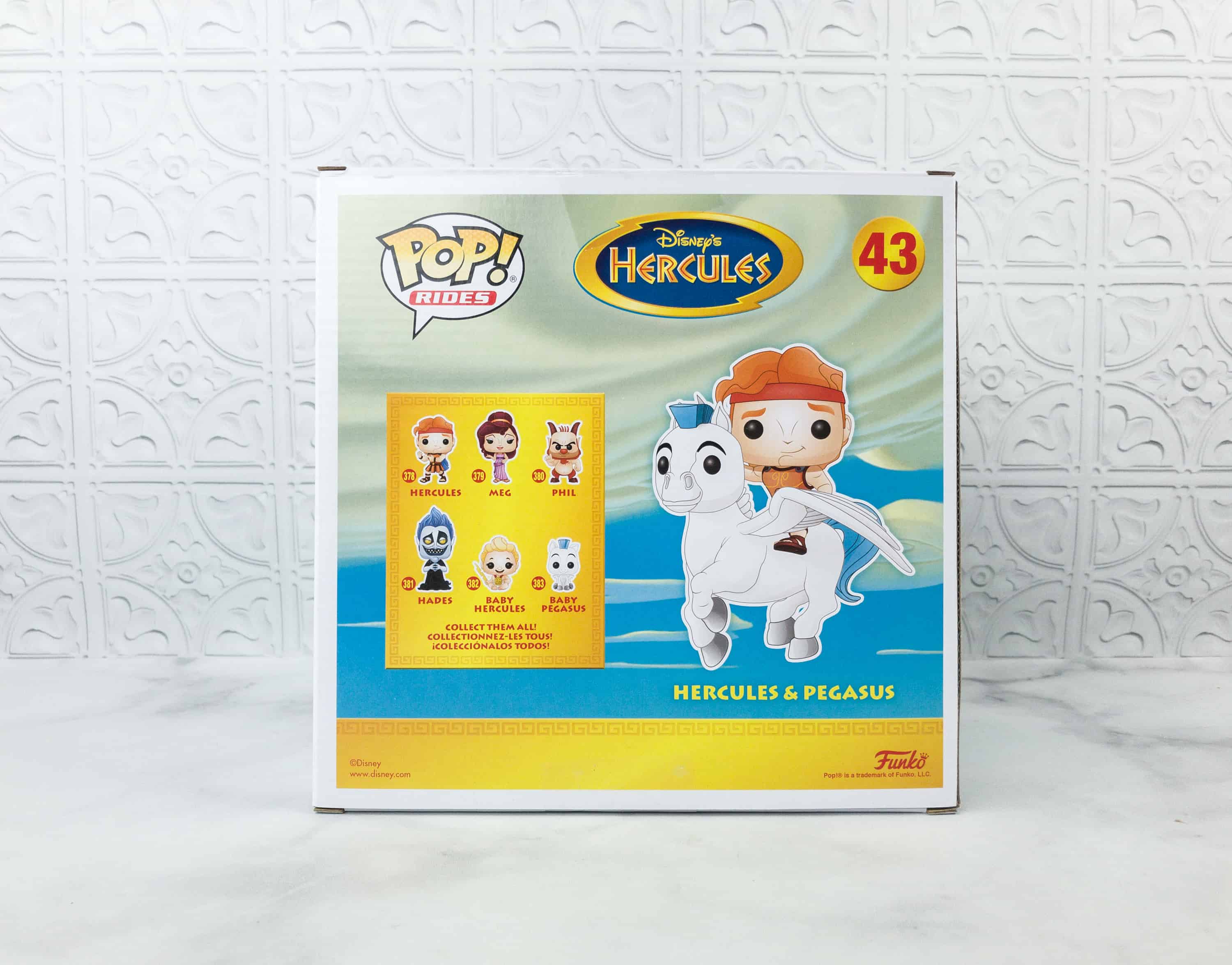 The back of the box also shows the other figures you can get from this line: Hercules alone, Meg, Phil, Hades, baby Hercules, and baby Pegasus!
The son of Zeus and Hera is looking all heroic in this figure, mounting on his "magnificent horse with a brain of a bird", Pegasus.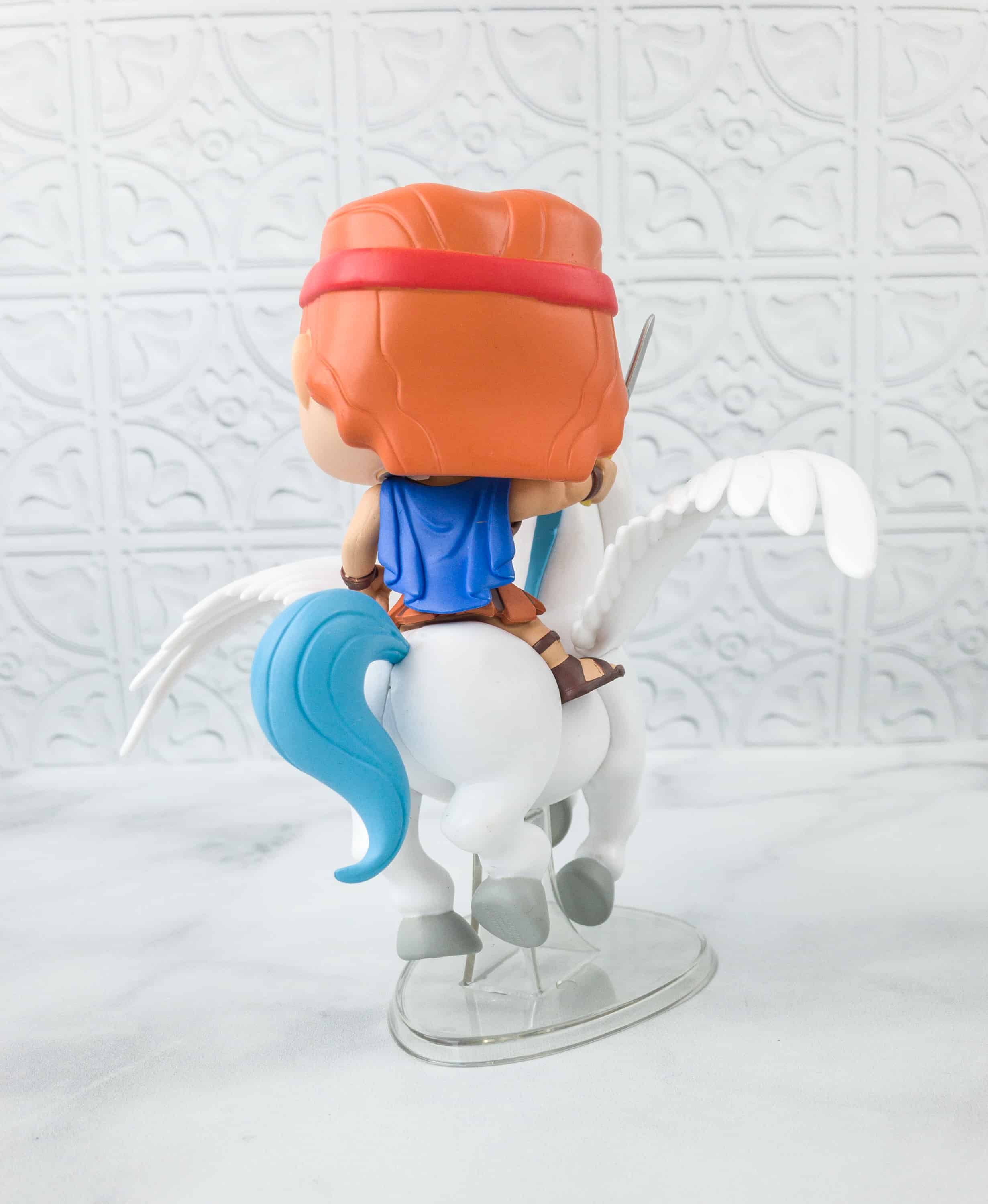 Funko's paint works may have flaws, but this figure is perfectly done.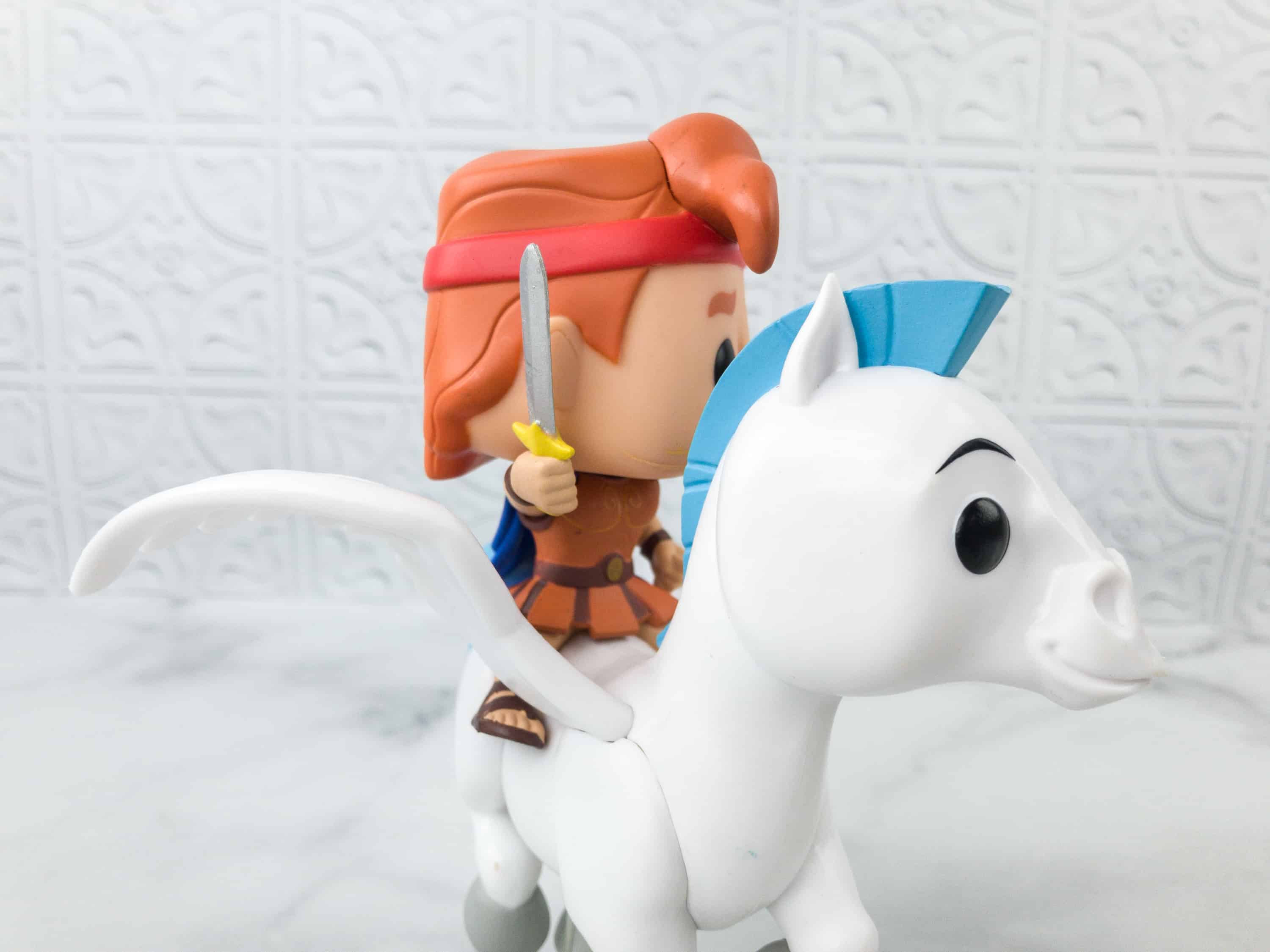 Hercules embarks on a journey, not only to prove himself worthy of a place in Mt. Olympus but also, to know the true meaning of heroism.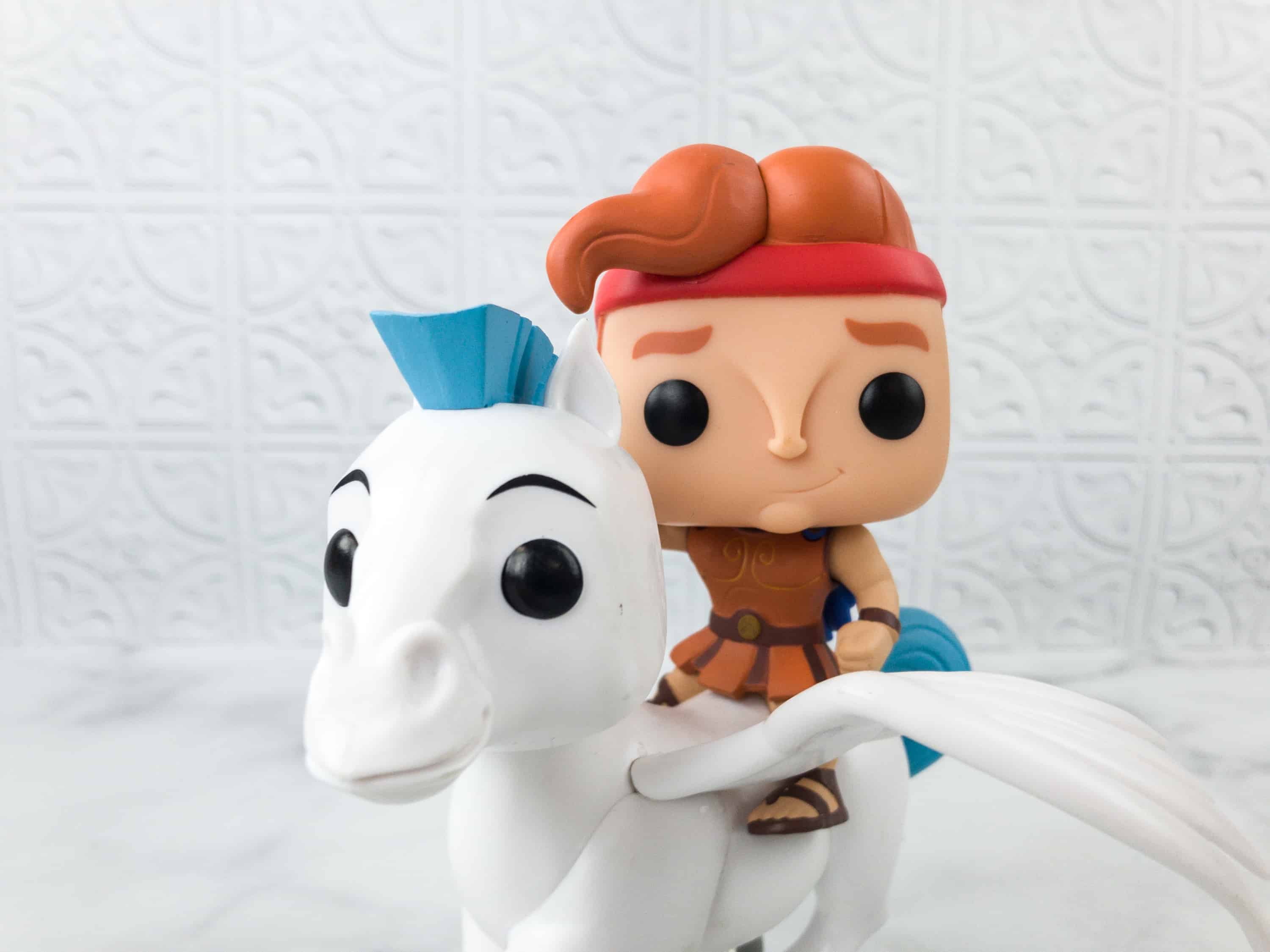 The figure gave justice to the slender Pegasus' blue mane and tail, and his giant wings!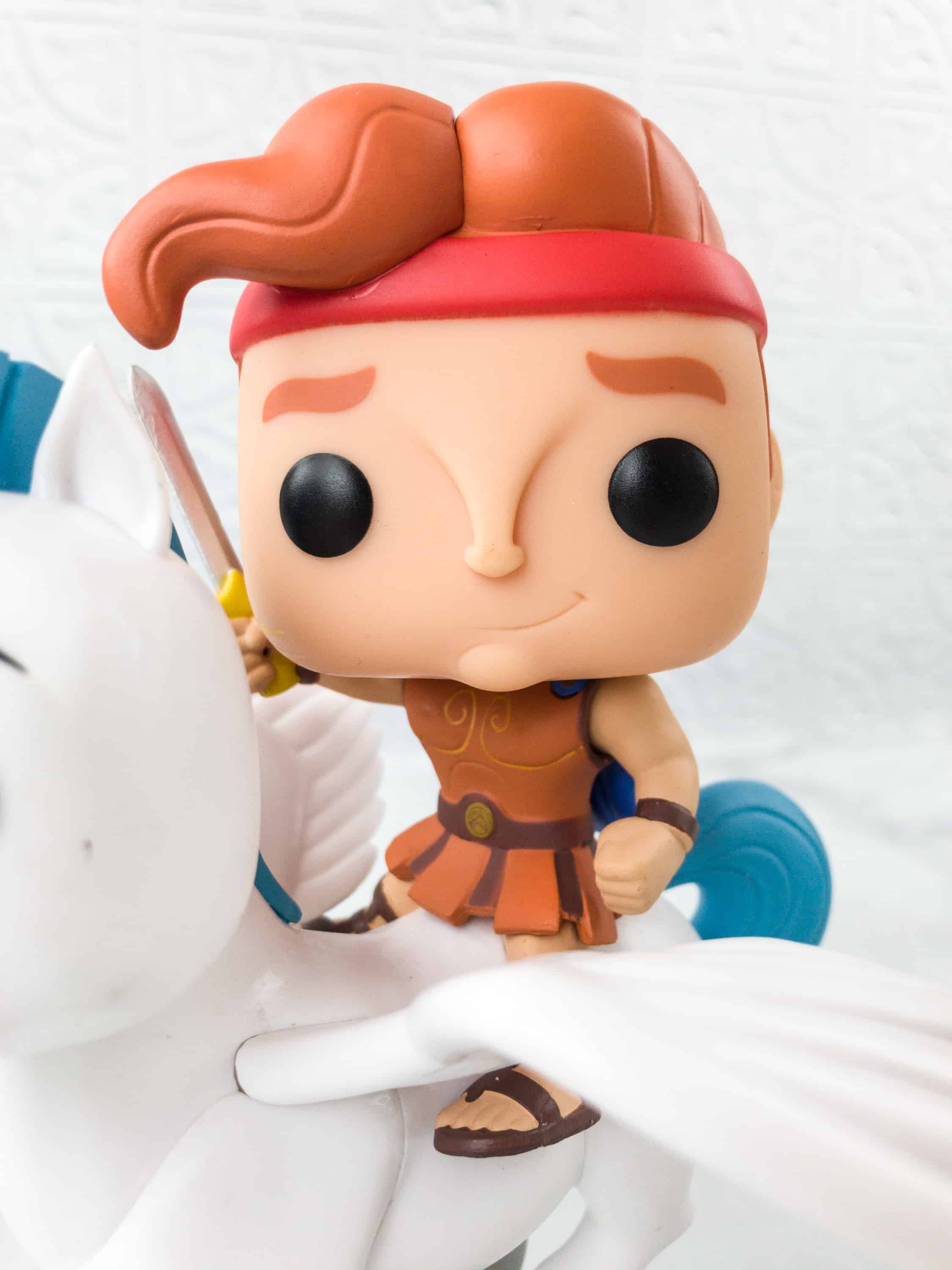 They also captured Hercules' Greek attire, light tan skin, and strawberry-blonde hair. It's really an adorable representation of the bold, strong and ambitious hero!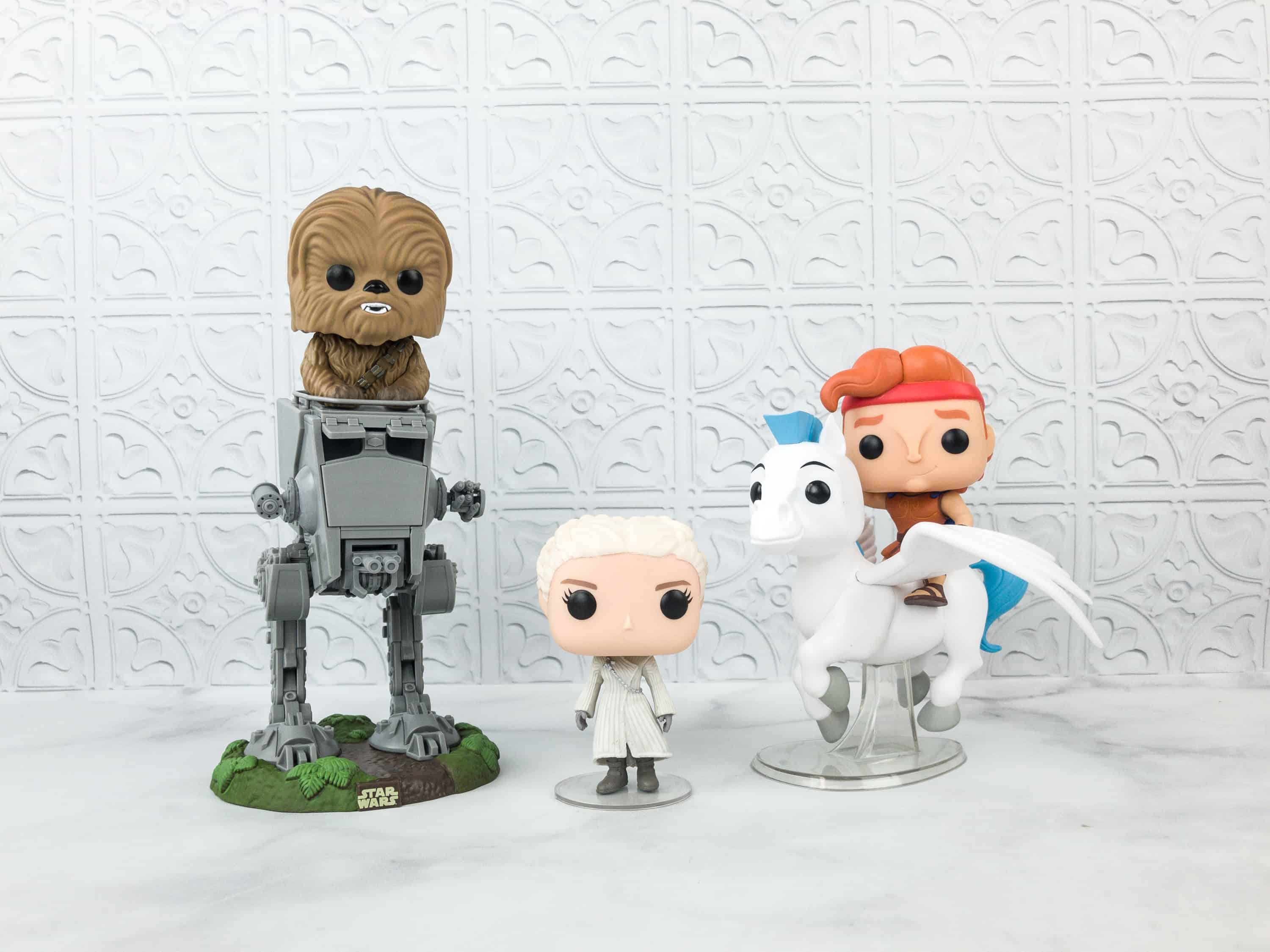 It's really great to get mounted POP!s. Overall, they look great and I am so excited to add them to my POP! collection shelf!
This month's choices are fantastic as we got a fabulous Daenerys, and two mounted POP!s which are all about action and adventure. The details are always impressive, as they really captured the characteristics of the featured characters. My favorite this month is Chewbacca and the AT-ST, as the armament of the vehicle is fantastically shown in the figure. Pop In A Box is such a perfect subscription for Funko collectors. They have a system that makes sure that you won't get a duplicate, just don't forget to update your tracker! They have all sorts of Pops and all the new releases. We're always looking forward to this box's arrival at our door!
Have you tried Pop In A Box?