Pennie Post is a monthly stationery subscription service. Subscribers will receive three new stationery items each month, so all that's left is your thoughtful message. Items are designed exclusively for the subscription.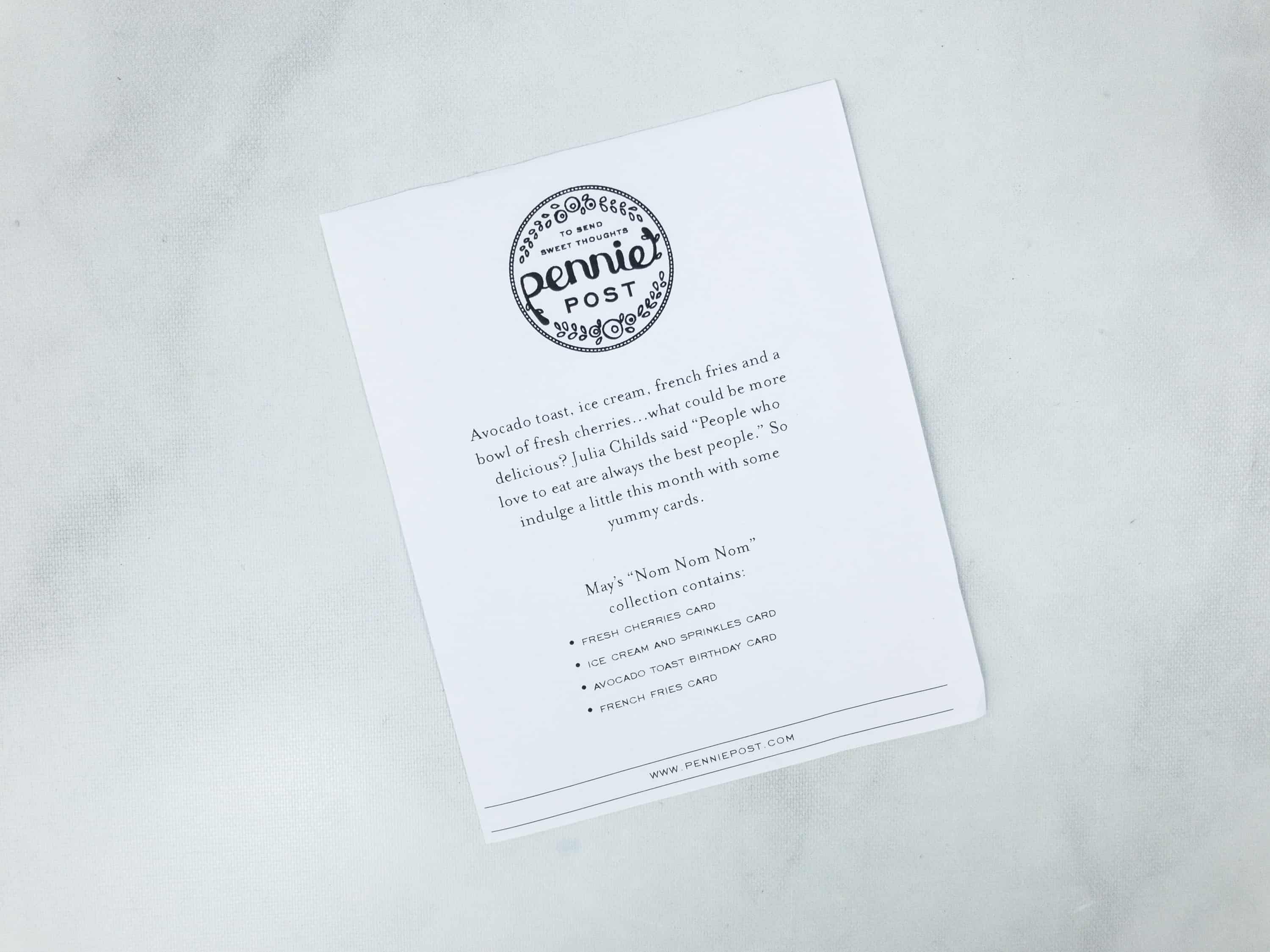 May 2018 theme is Nom Nom Nom!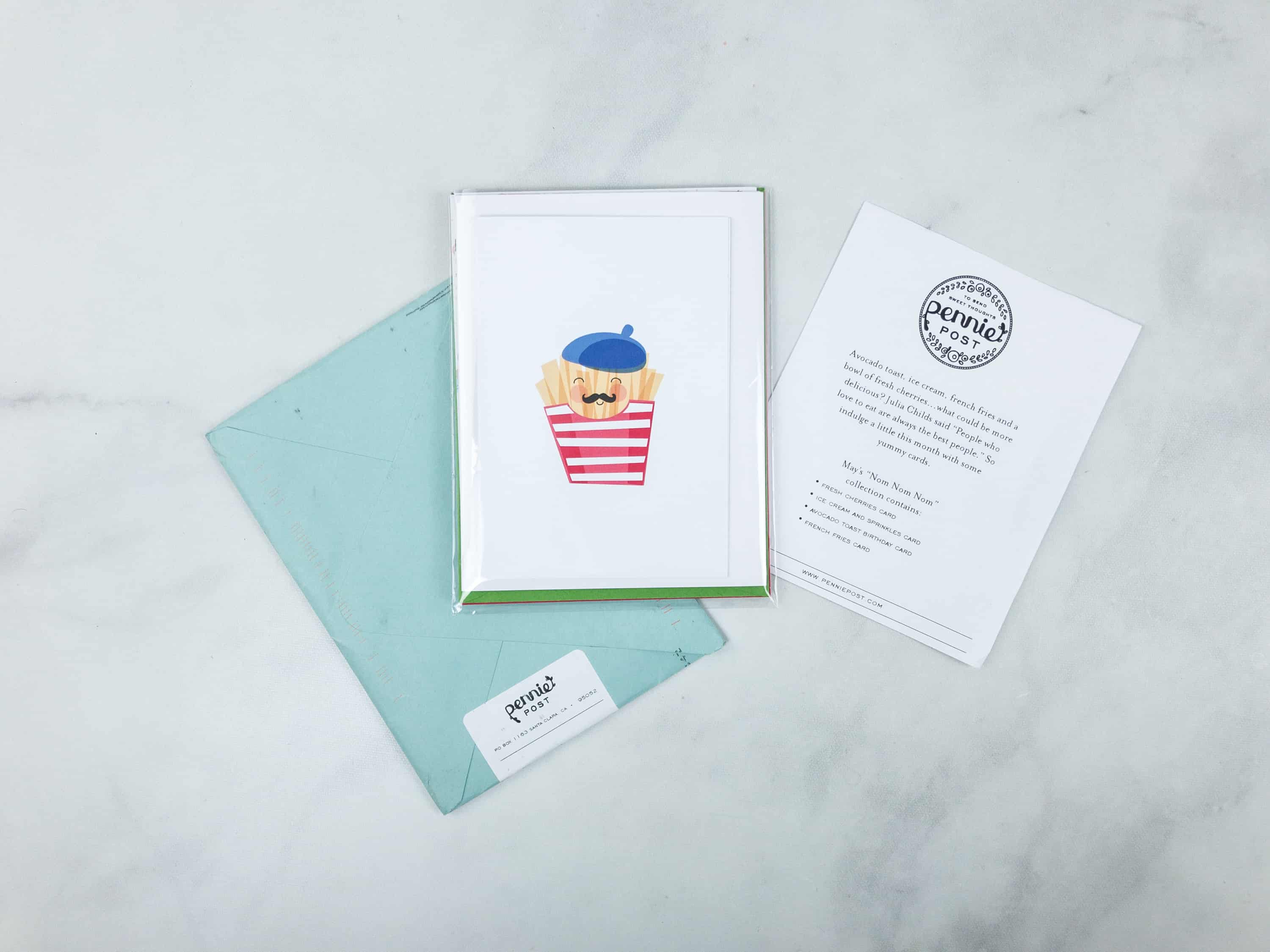 Everything is secured inside a plastic sleeve.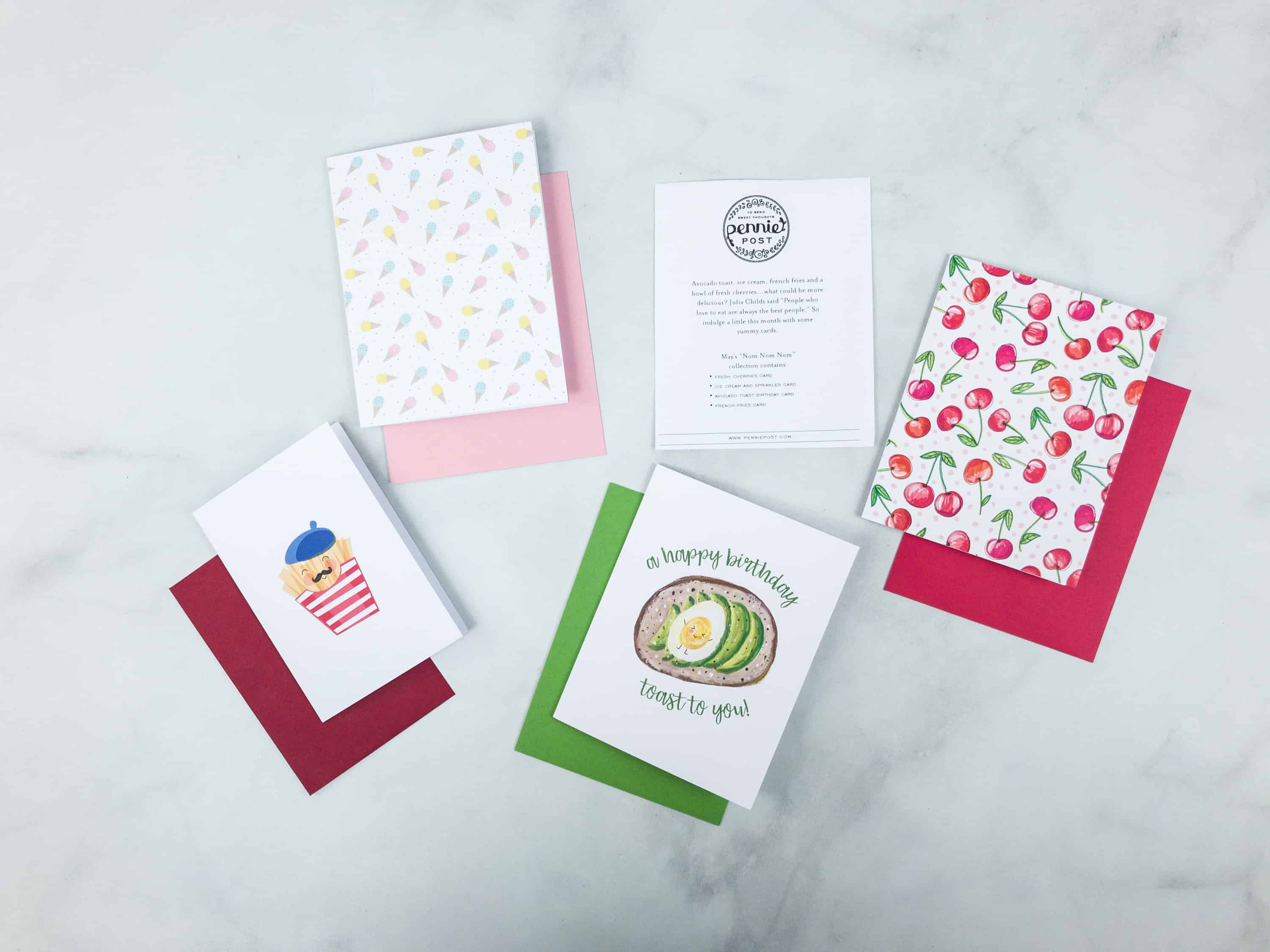 Everything I received this month!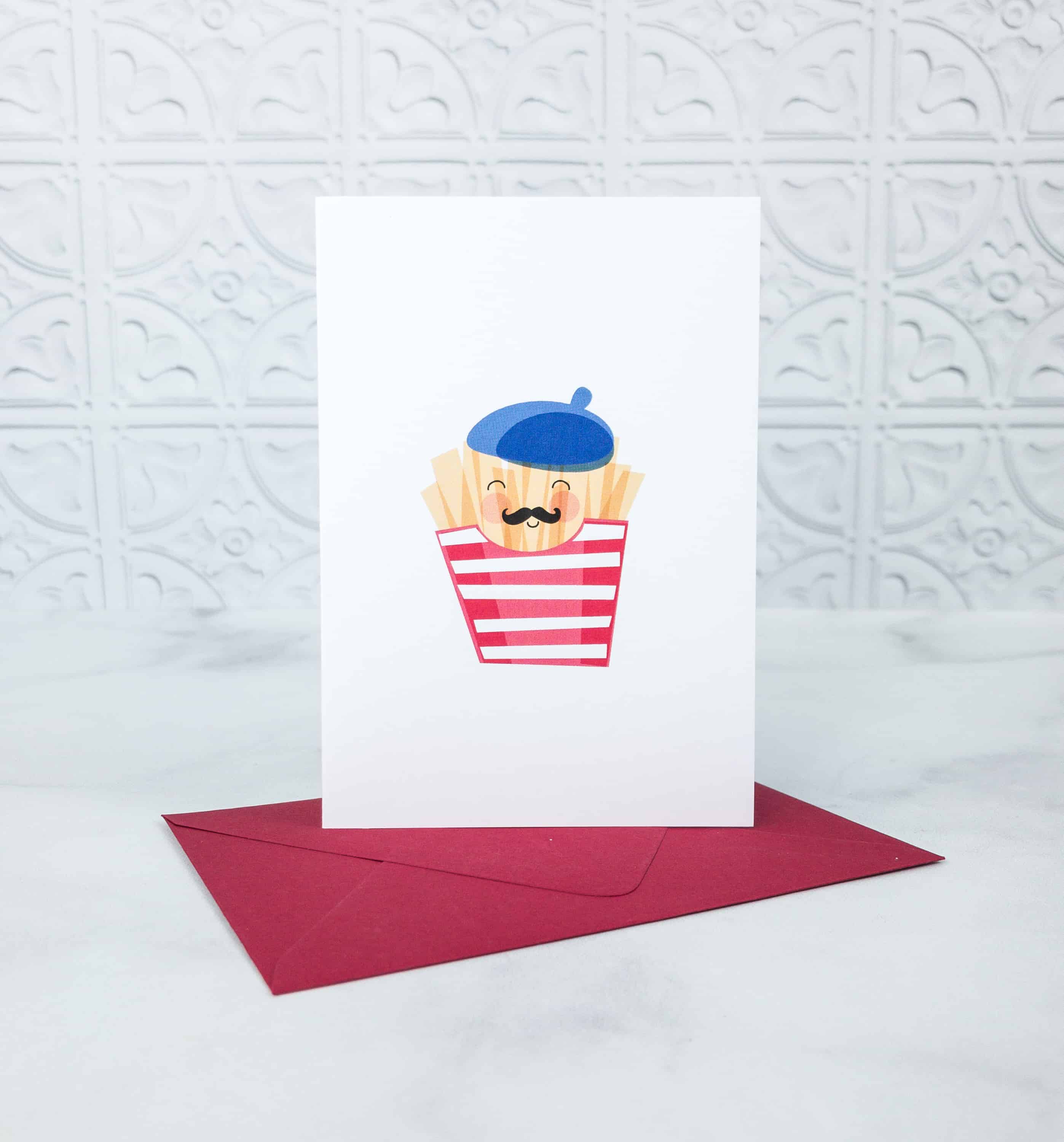 Elsie J Prints French Fries Card. Oh oui, zees fries are so French! It can't get any more French than this. The card features a funny illustration of a bunch of fries wearing a blue beret and some red stripes. It is also accompanied by a red envelope.
Elsie J Prints Ice Cream Card. I scream for ice cream! This card looks so pretty with the pastel colors of the ice cream. I love how I can send this ice cream themed card on a random day and make someone smile. It's perfectly paired with a light pink envelope.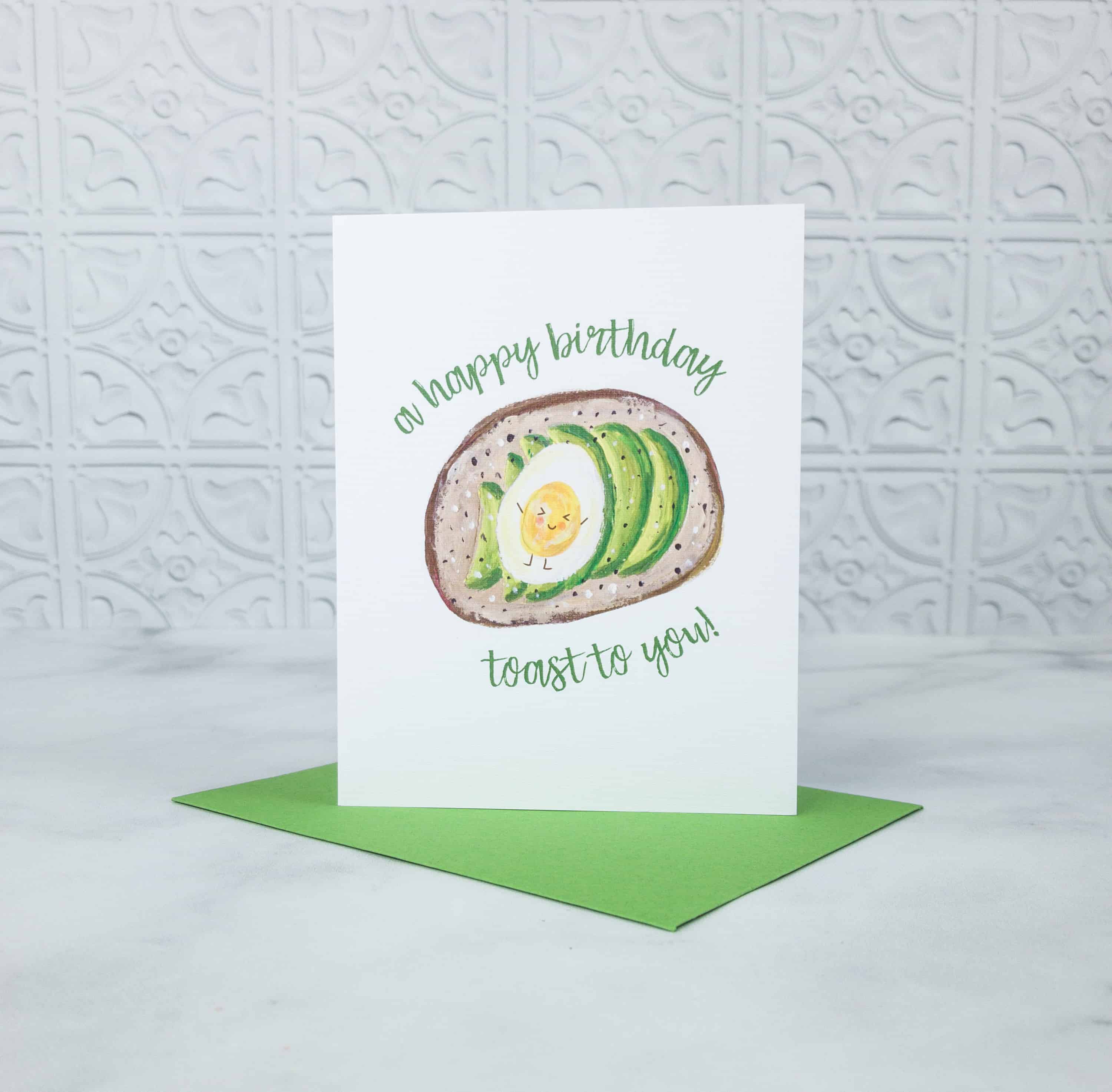 Elsie J Prints A Happy Birthday Toast To You Letter Press Card. The avocado-egg toast featured on the card is a punny version of a birthday toast. I'll send it to someone who loves puns as much as I do. The card comes with a green envelope.
Elsie J Prints Cherries Letter Press Card. This card is indeed the cherry on top of this stationery subscription. The colors are vivid and you don't really need an occasion to send this lovely card! It comes with a red envelope.
All the cards have a Pennie Post logo at the back.
This month's Pennie Post stationery subscription is composed of cards fit for foodies or food lovers. Everything is colorful and fun! Also, they're made of high-quality materials and envelopes are already provided. If you love greeting cards and handwritten messages as much as I do, this subscription is worth trying! ?
What do you think of this stationery subscription?