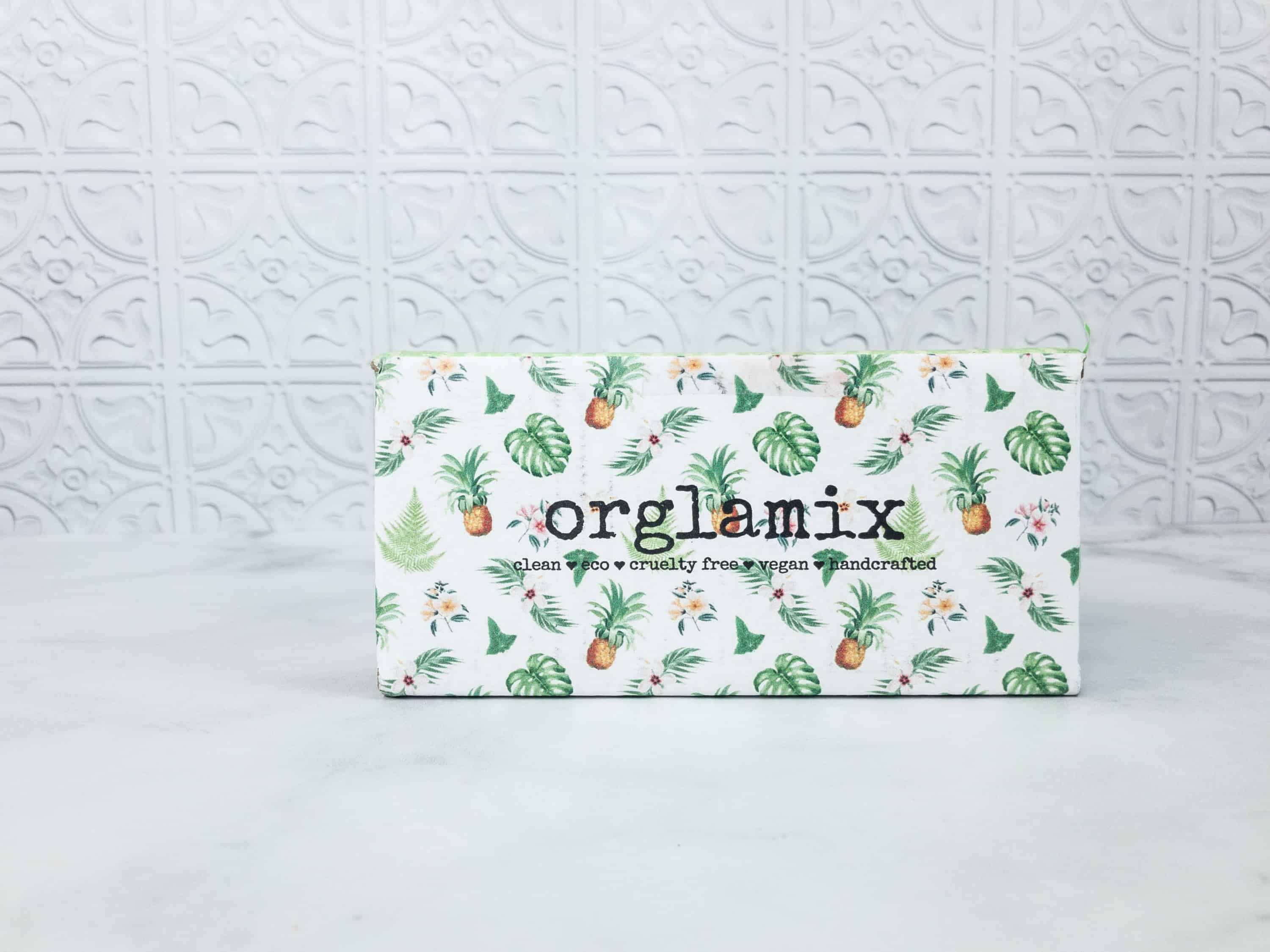 Orglamix is a monthly vegan beauty and makeup subscription box. Every month you'll get vegan natural beauty products with a cute monthly theme! Some months are more skin care and body care focused, others have a good dose of Orglamix mineral makeup.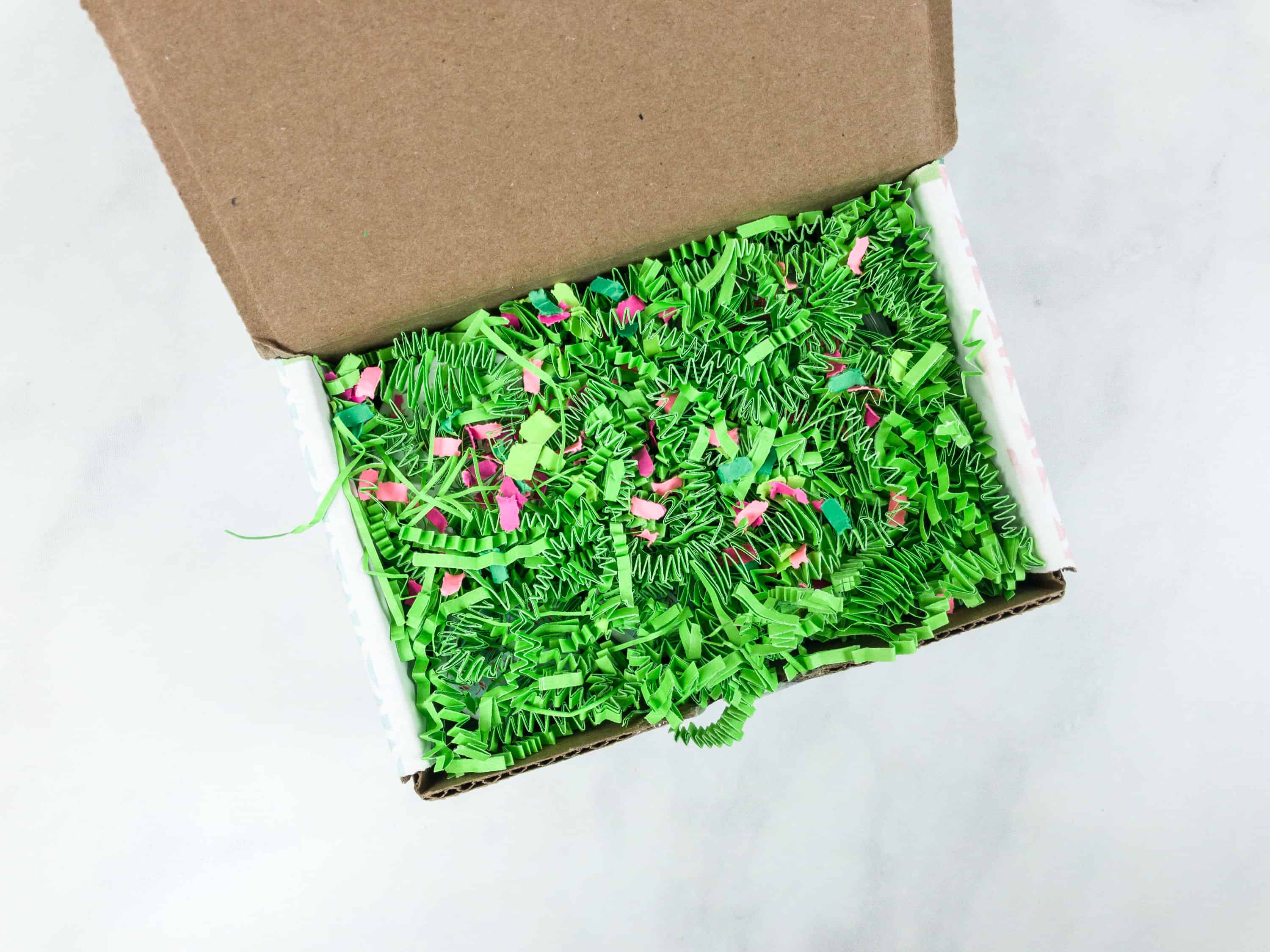 DEAL: Save $5 on your first month with coupon code CRATEJOY.
The April theme was Palm Beach.
The information card has details on every item plus useful tips.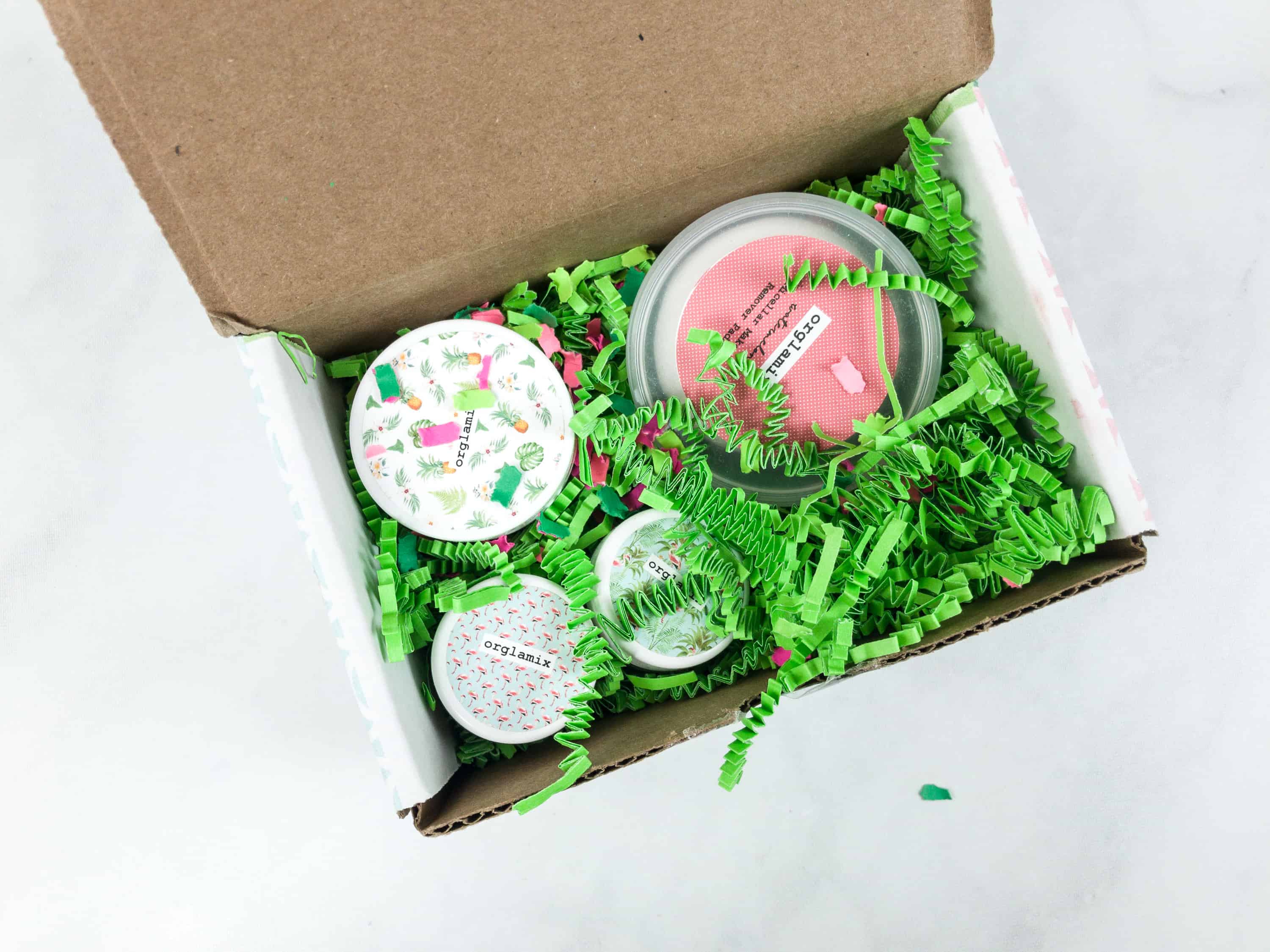 The items came packed with green squiggles.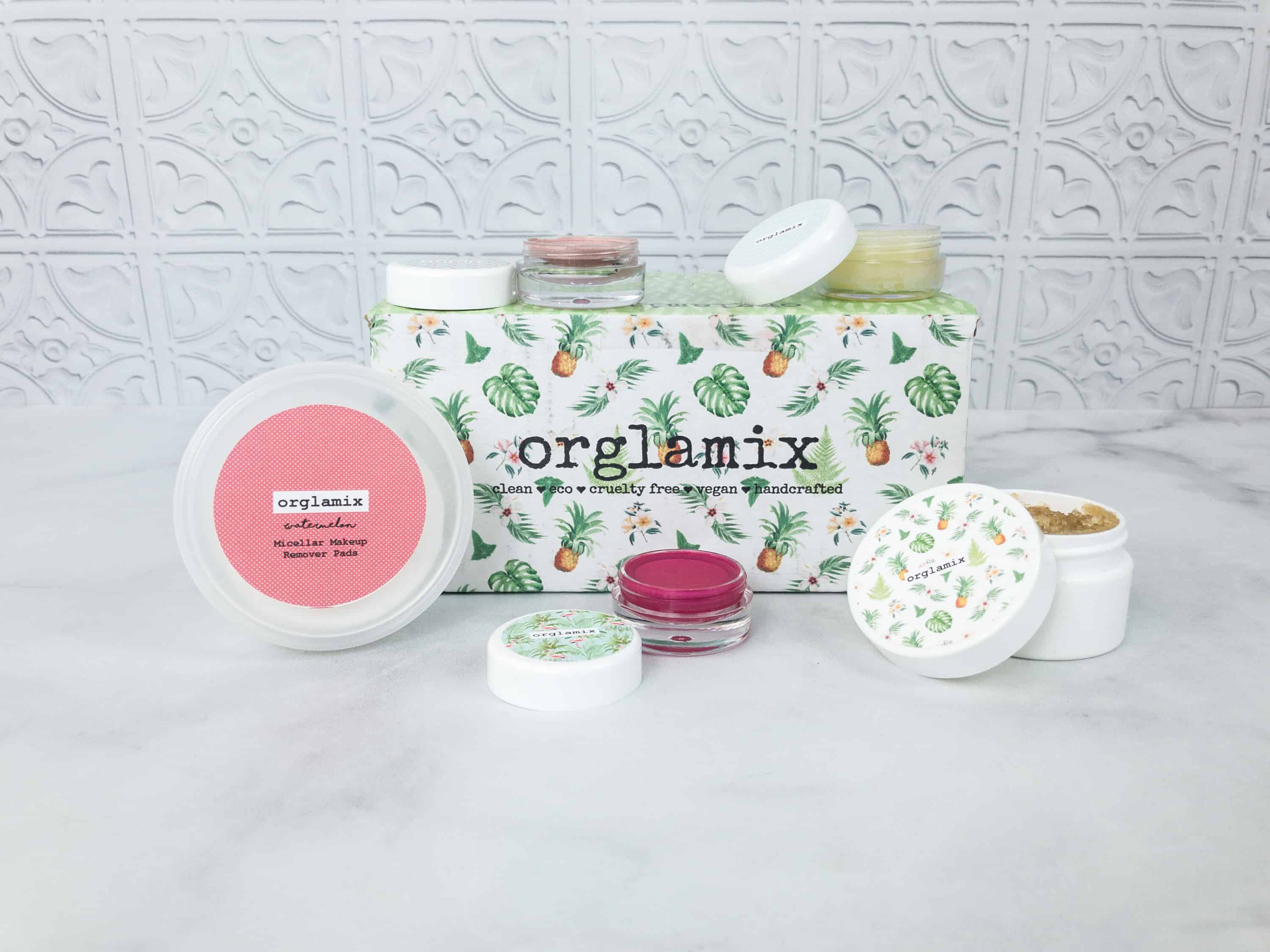 Everything in the April 2018 Box!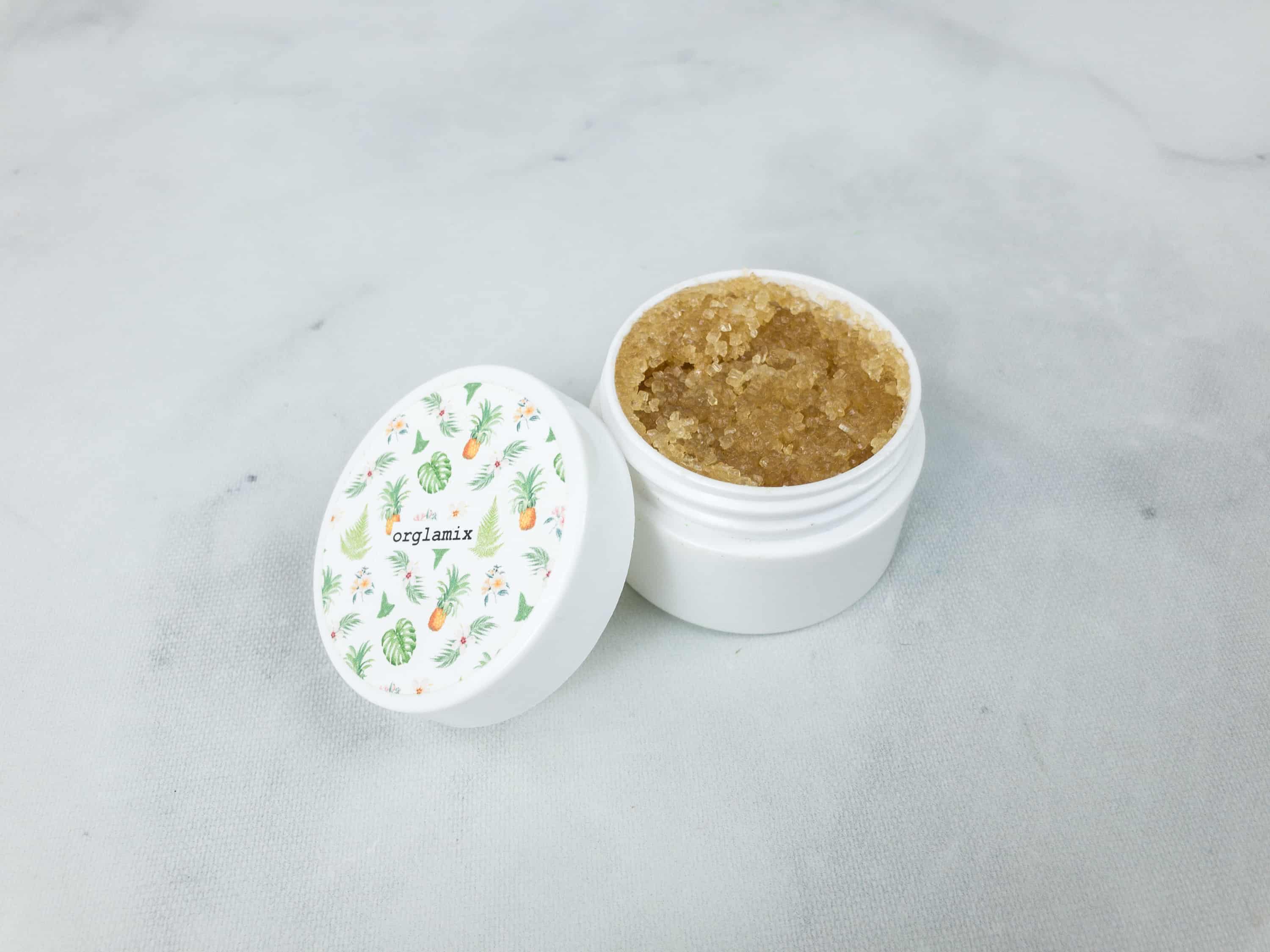 Orglamix Pina Colada Lip Scrub ($9) This lip scrub is something I can use to prep my lips at the start of my day or to take away all those  lipstick stains I get at the end of the day.  It smells great and is like something that's edible.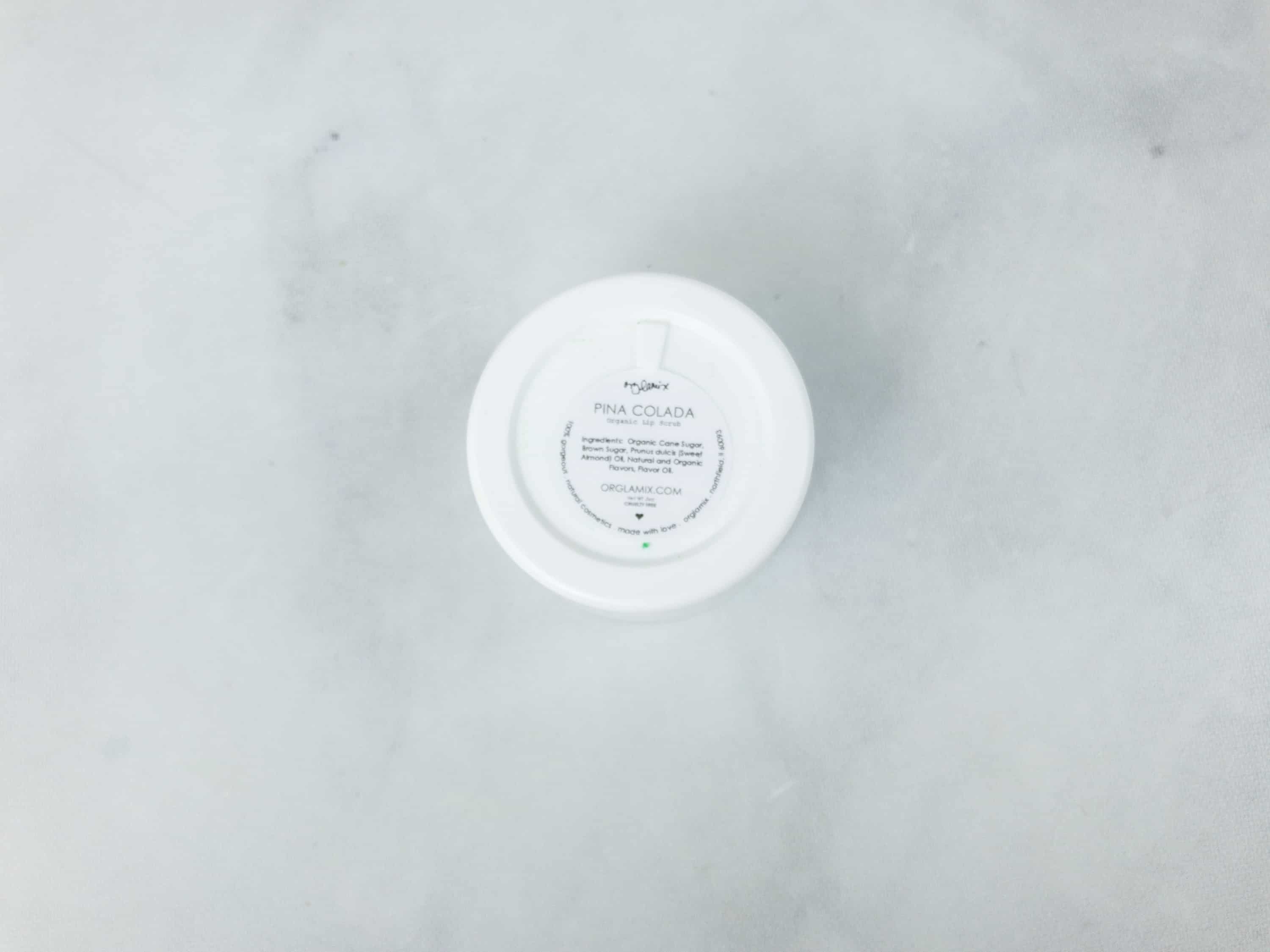 Ingredients include organic cane sugar, brown sugar, and sweet almond oil.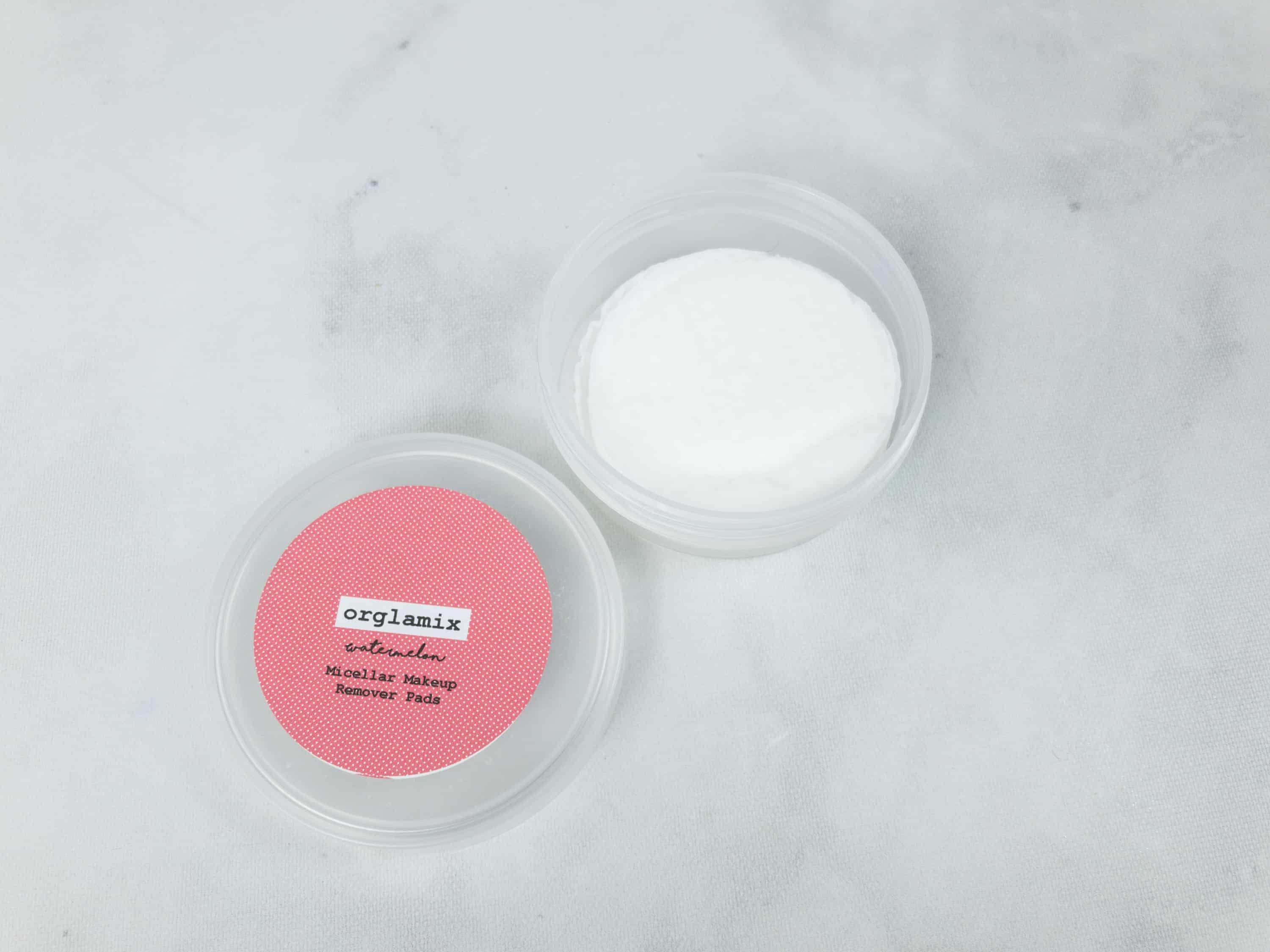 Orglamix Watermelon Micellar Make-Up Remover Pads ($15) Nothing beats the feeling of finally being free of makeup after a long day! These pads are helpful in getting rid of hard-to-remove lipstick (I didn't love for the eye area). It takes away the makeup, as well as dirt and oil build-up, without leaving the skin dry or irritated. I did really like them on my face.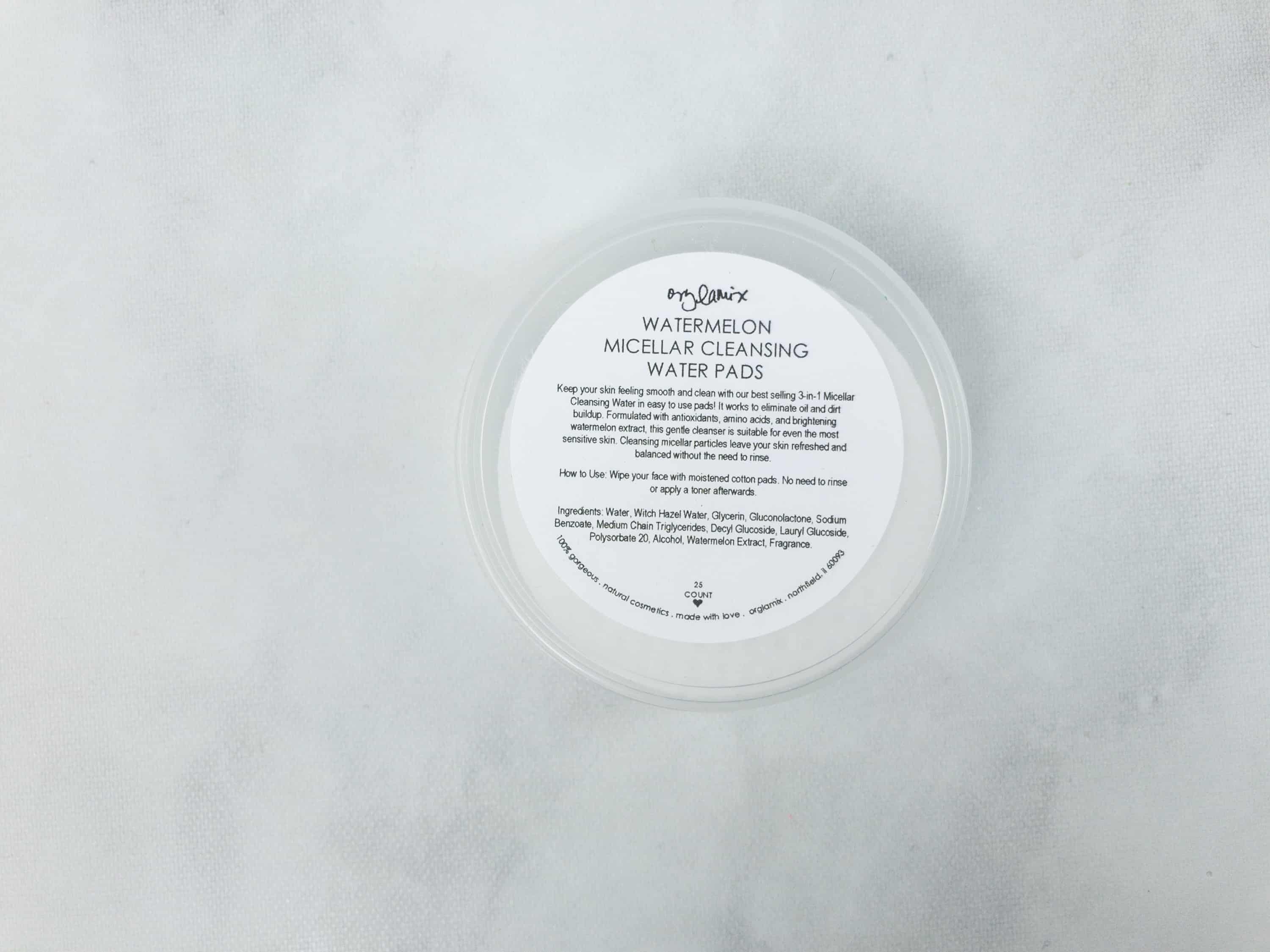 These pads are easy to use, and they even leave the skin feeling moisturized and nourished. Ingredients include antioxidants and amino acids.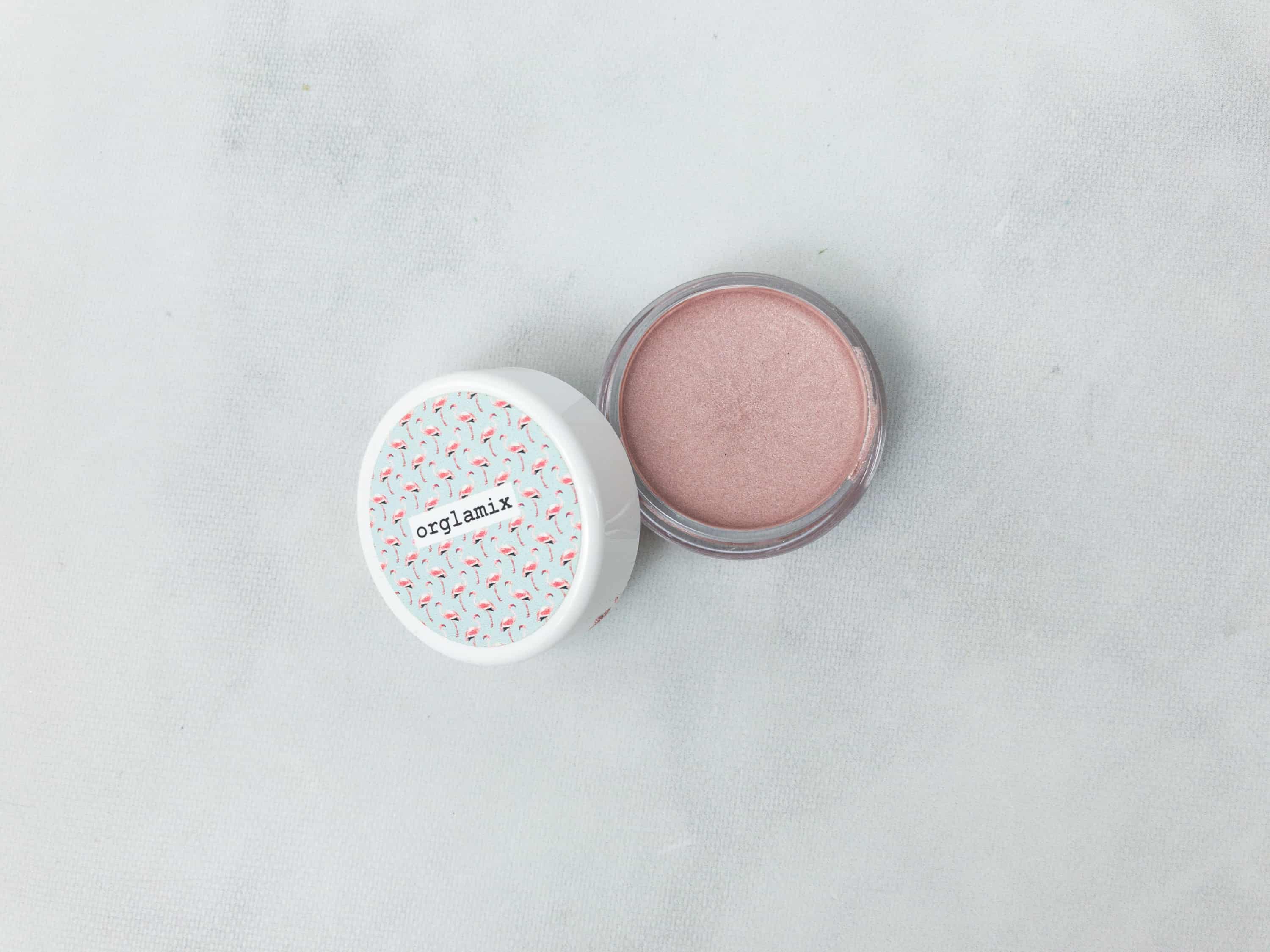 Orglamix Nudist Instant Glow Luminizer ($18) To get that luminous effect with your makeup, you can apply a bit of this product to your brow bones, cheekbones, and eyelids. Although it makes your face glow, it's not greasy, glittery, or shiny.
The luminizer is quite versatile as it can be used alone or on top of foundation or serum. It's also versatile for all skin tones!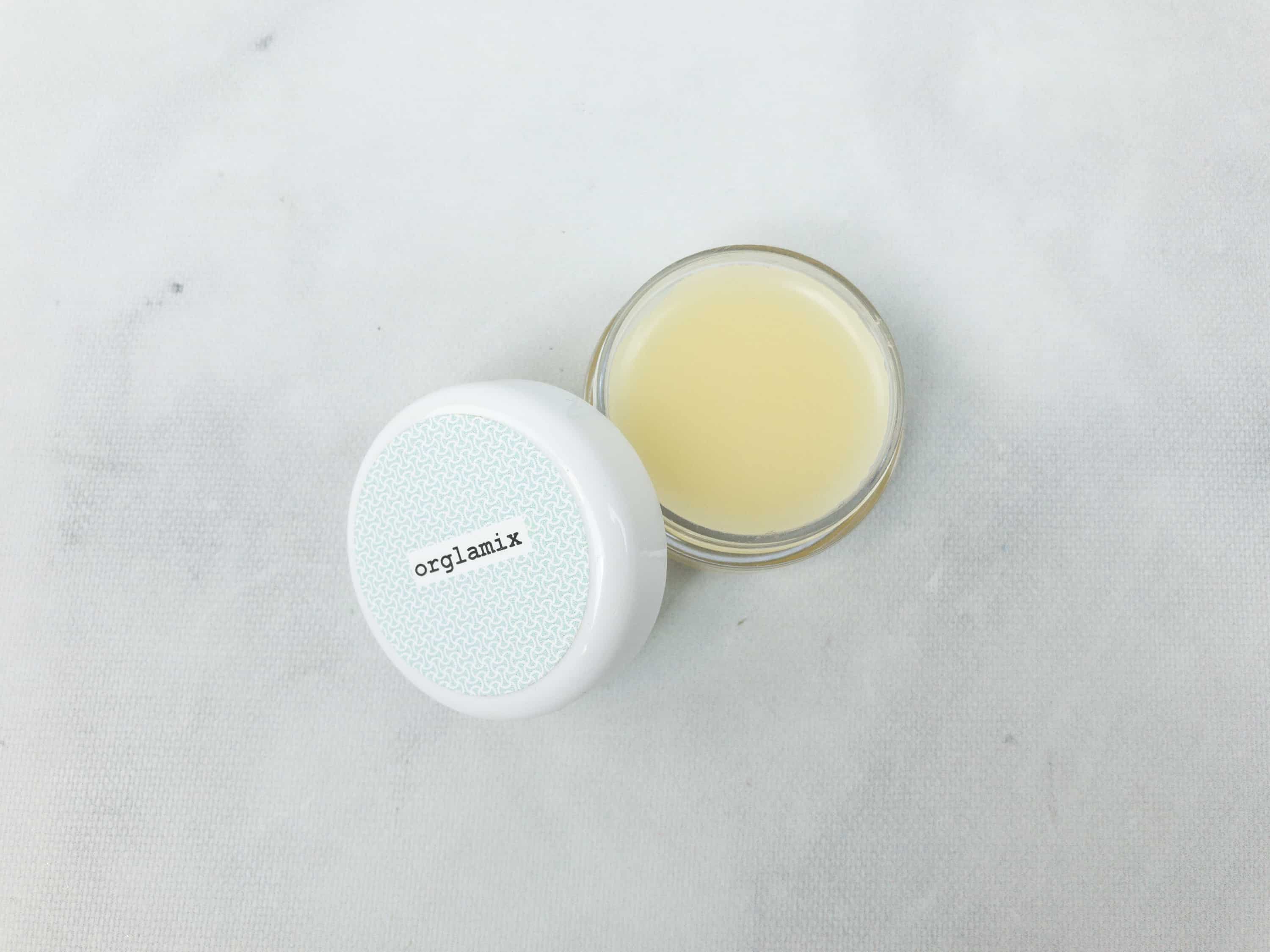 Orglamix Bonfire Beach Solid Perfume ($9) As the name suggests, the scent is pretty solid, musky, and strong. I smell ocean spray, salty sea air, and white flint sandalwood all combined in this product.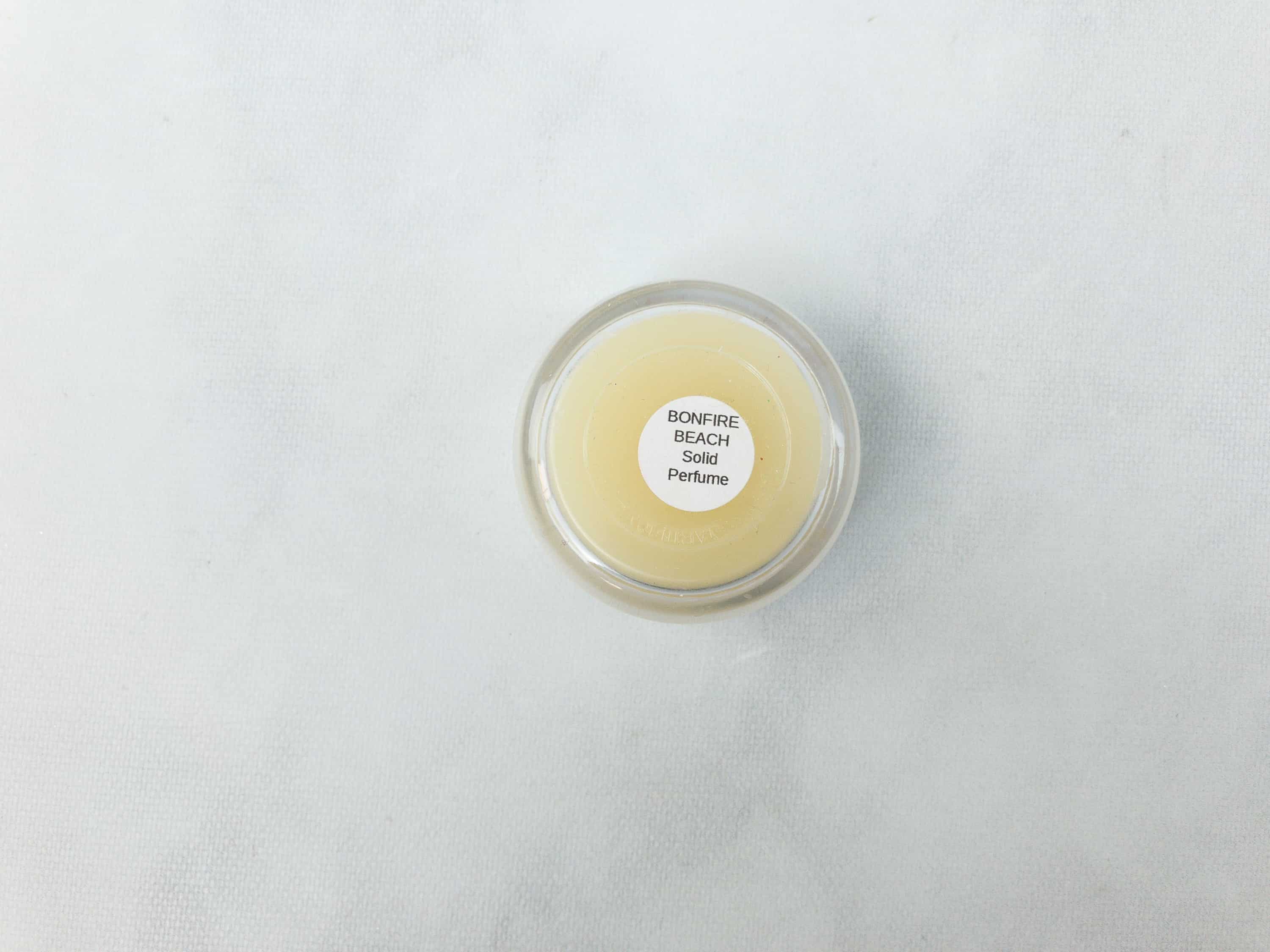 To use, just get a small amount of the solid perfume using your finger and then dab it on your pulse points. This one smells really wonderful!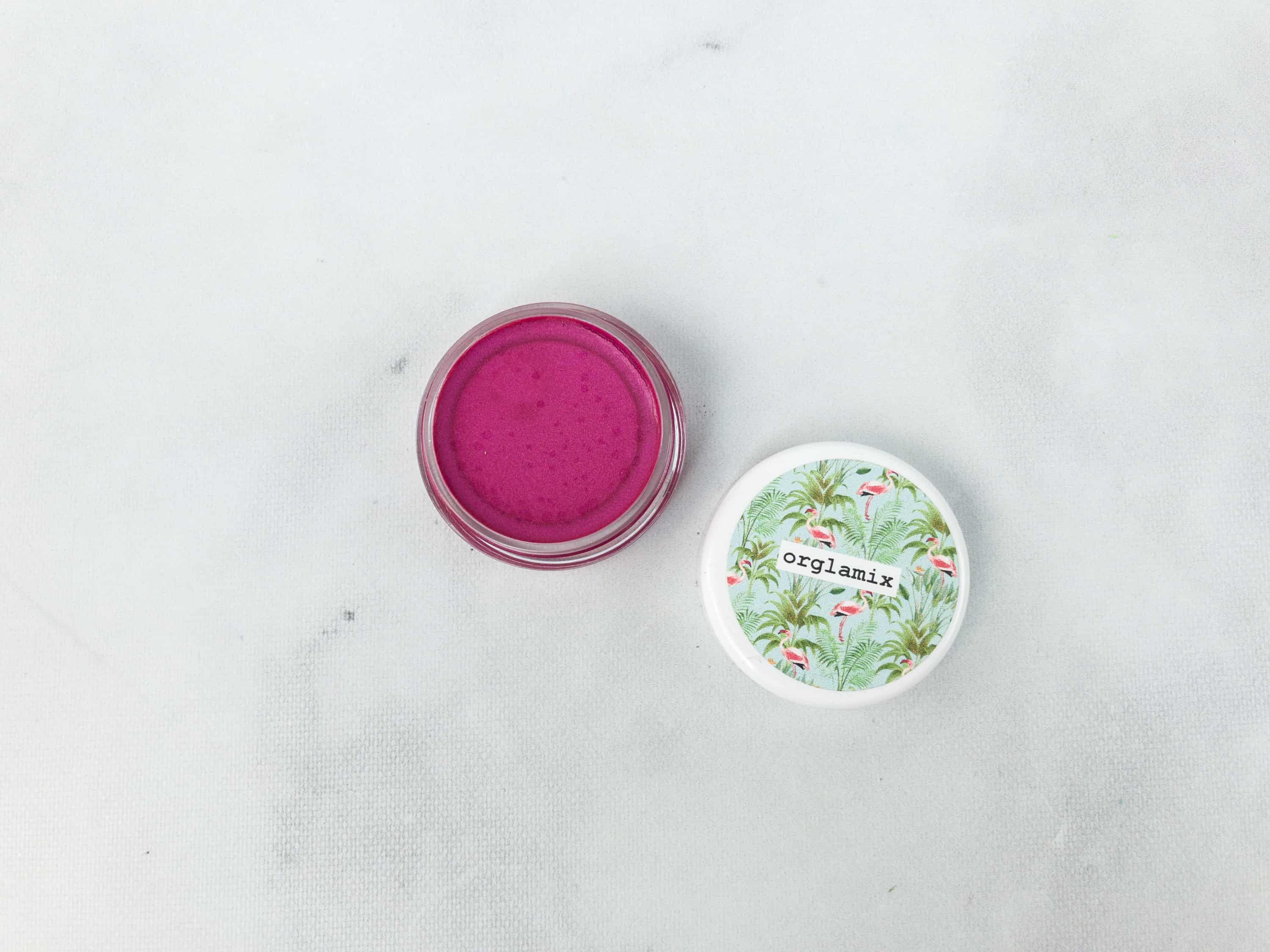 Orglamix Pink Flamingo Lip & Cheek Gelle ($18) If you need to quickly apply some color to your lips and cheeks, this gel-like product will do the trick. It's in bright pink!
The lip and cheek gel is cruelty-free, and it doesn't contain harsh chemicals. It's gentle and ideal for all skin types, even those with acne, sensitive skin, and rosacea.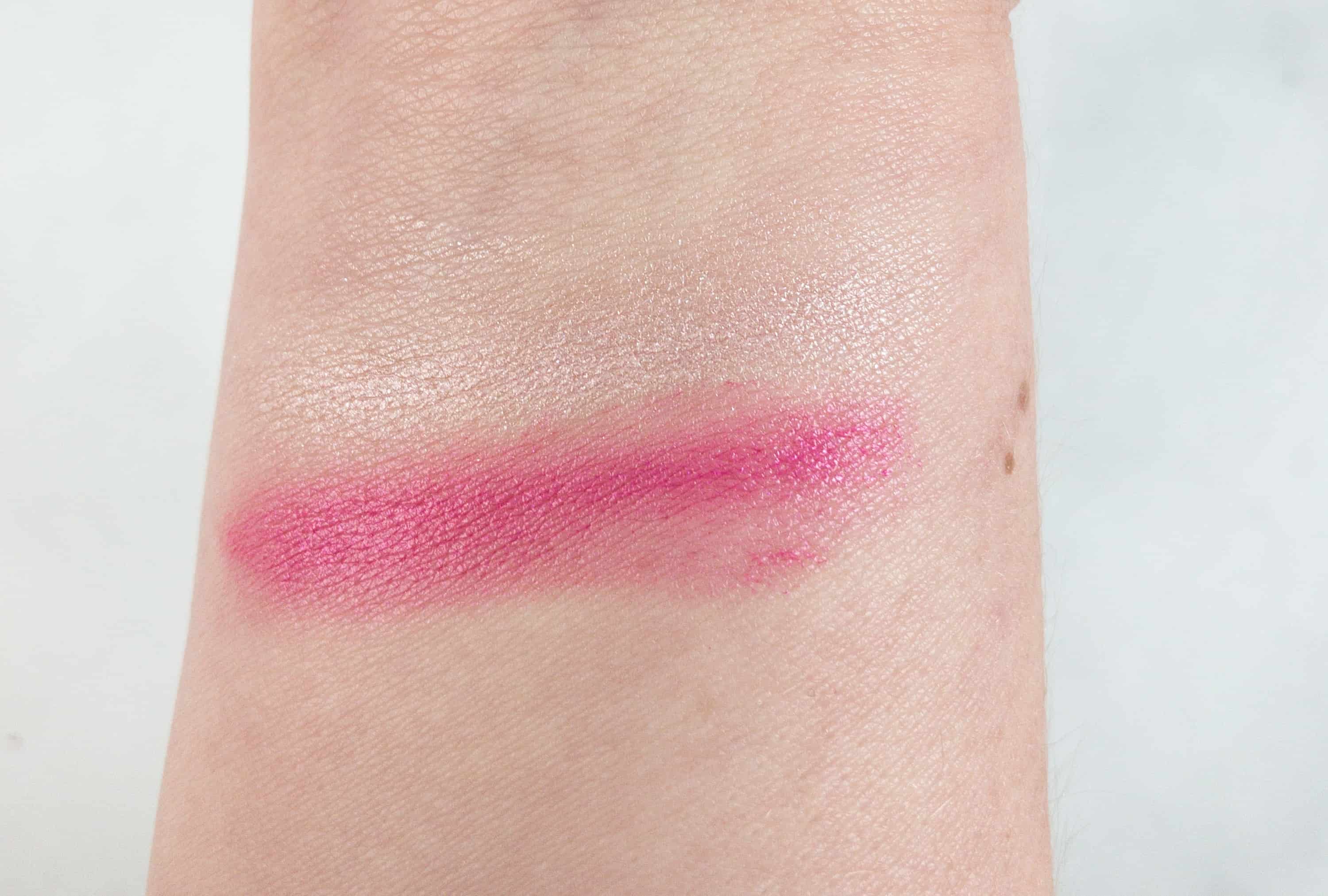 Here are the swatches! Definitely a pop of the tropics!
Orglamix April box is all for the love of skin, lips, and body. I love how the skin care products help keep my skin hydrated, while the makeup items give my look a touch of glow and color without the harmful chemicals. The tropical theme was really fun and I enjoyed everything. The total value based on listed prices was $69. Although I think some items (like the makeup remover pads) are overpriced, this box is seriously worth the cost if you like what you see – the only thing to note is that the shipping date seems to have been pushed back to the end of the stated month.
What do you think of this month's Orglamix?