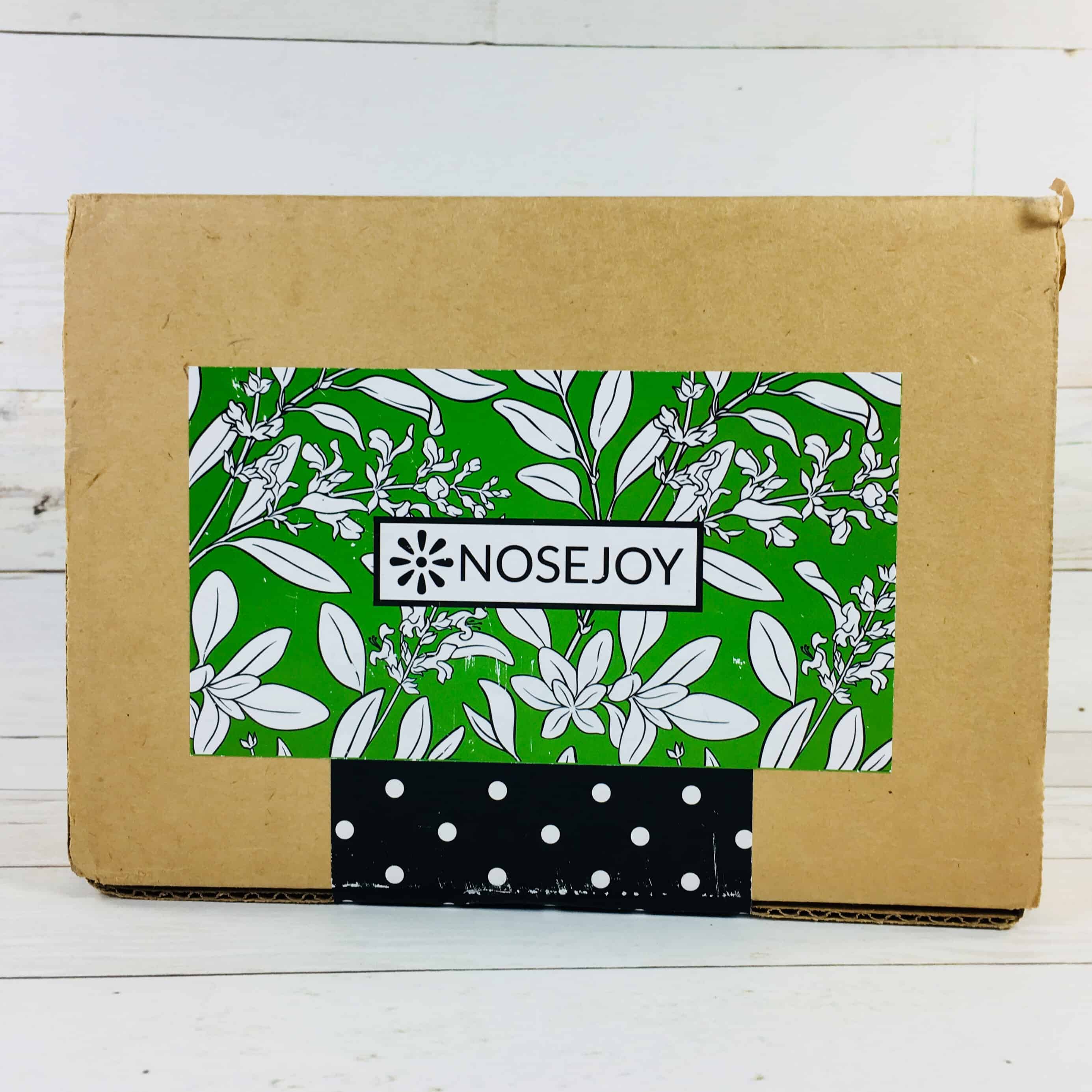 NOSEJOY is a monthly subscription box that sends items for your olfactory pleasure! Make your nose happy with lovely smelling soaps, candles, lotions, and more for $34.95, which includes shipping. Each box will be curated to the season and will include upscale and boutique brands.
Enjoy 4 to 5 scented products delivered to you each month. Generally every month will include a candle and a soap, plus other items for home and body. Product sizes are full size or travel size.
The presentation was lovely, with a seasonal sticker on the outside and patterned tissue paper inside. I love that the sticker outside the box is changed every month, it is a nice touch!
DEAL: Get $5 off your first box! Use coupon code HELLO5.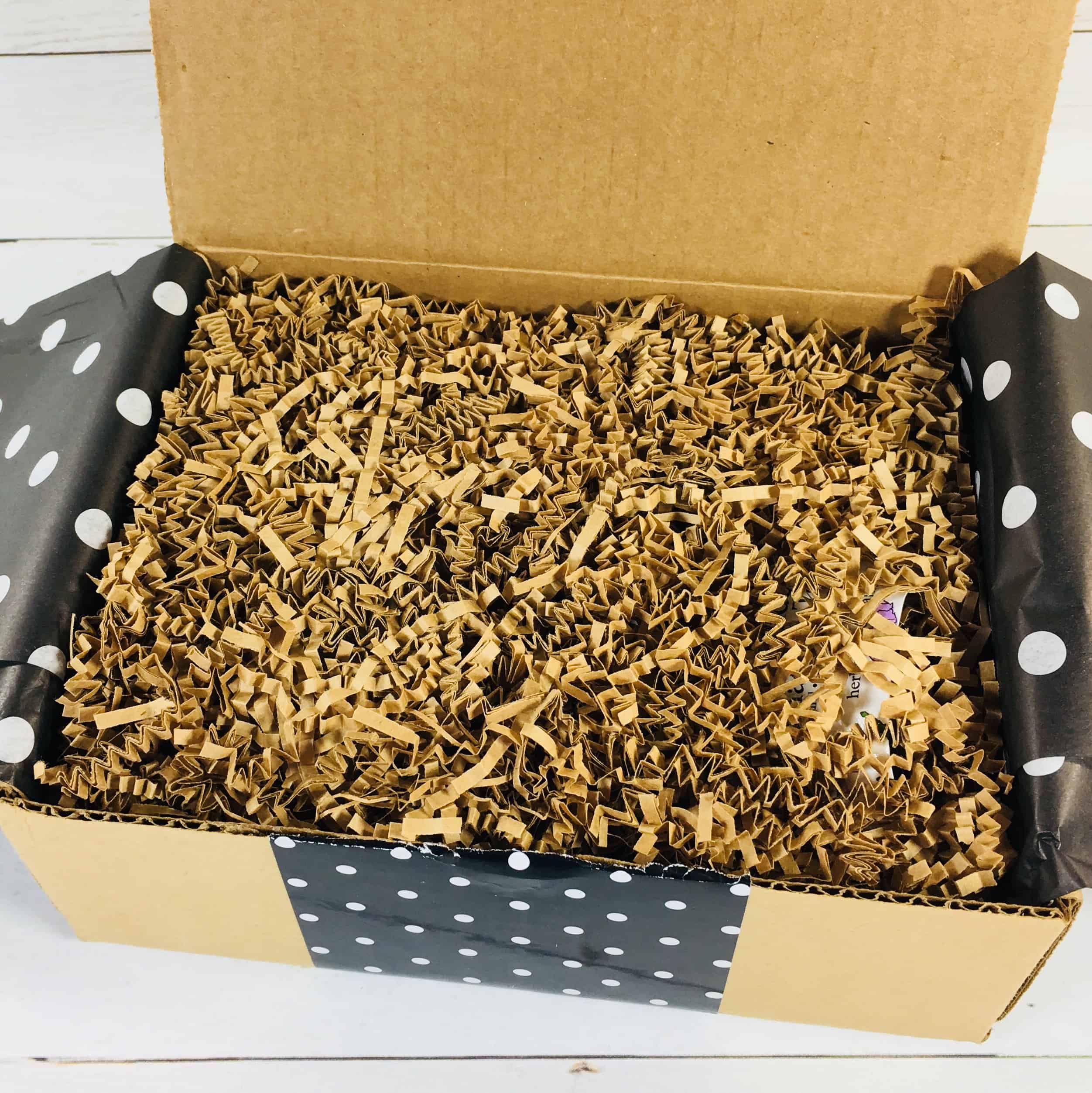 The products were tucked into shredded paper squiggles and arrived safely in my mailbox.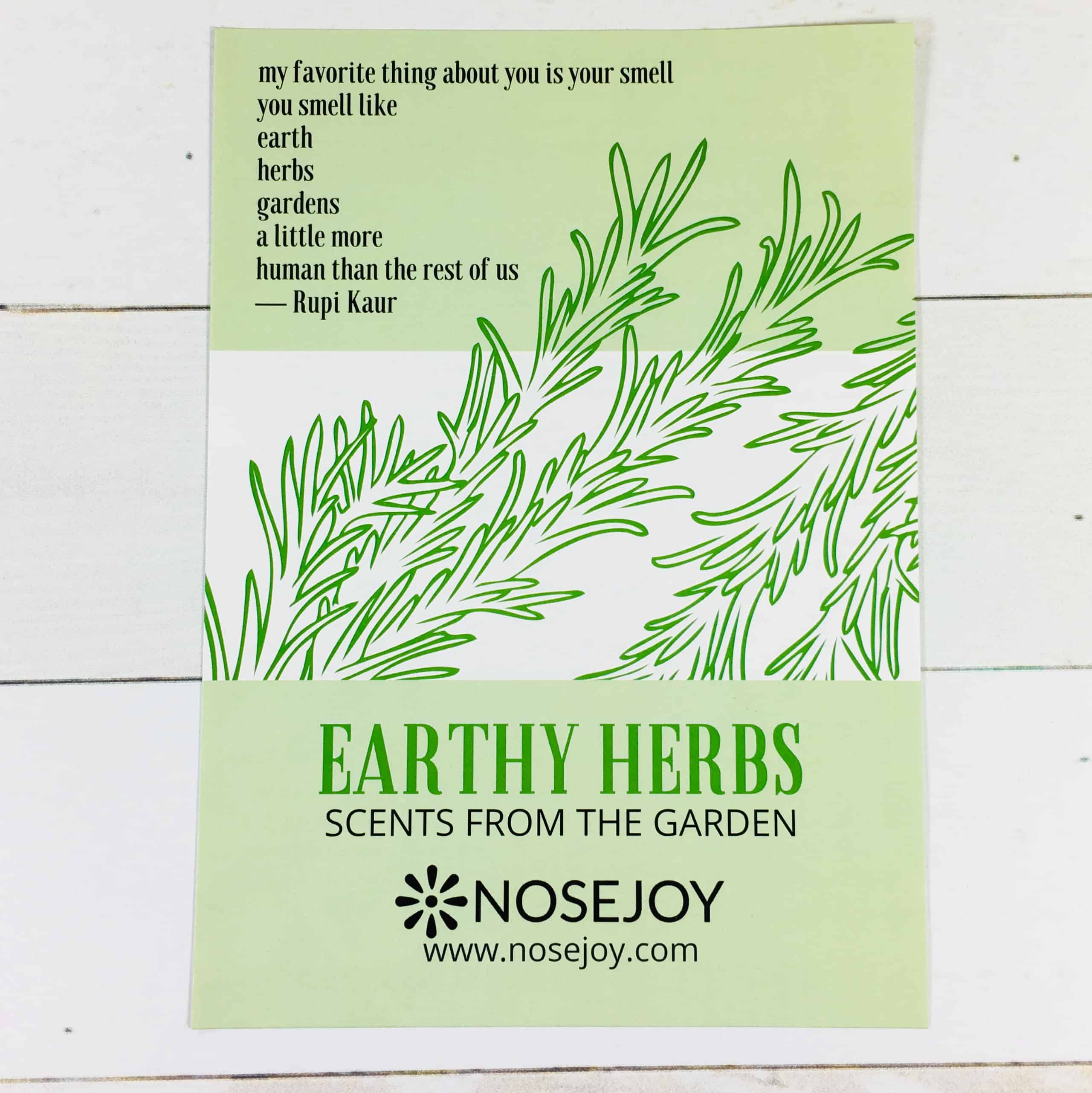 I found a card that announced the May theme, Earthy Herbs – Scents from the Garden. I love earthy, herby scents, but then again, I always love the scents in this box!
Each product this month had a least one scent note derived from an herb!
Each item also had green on its packaging.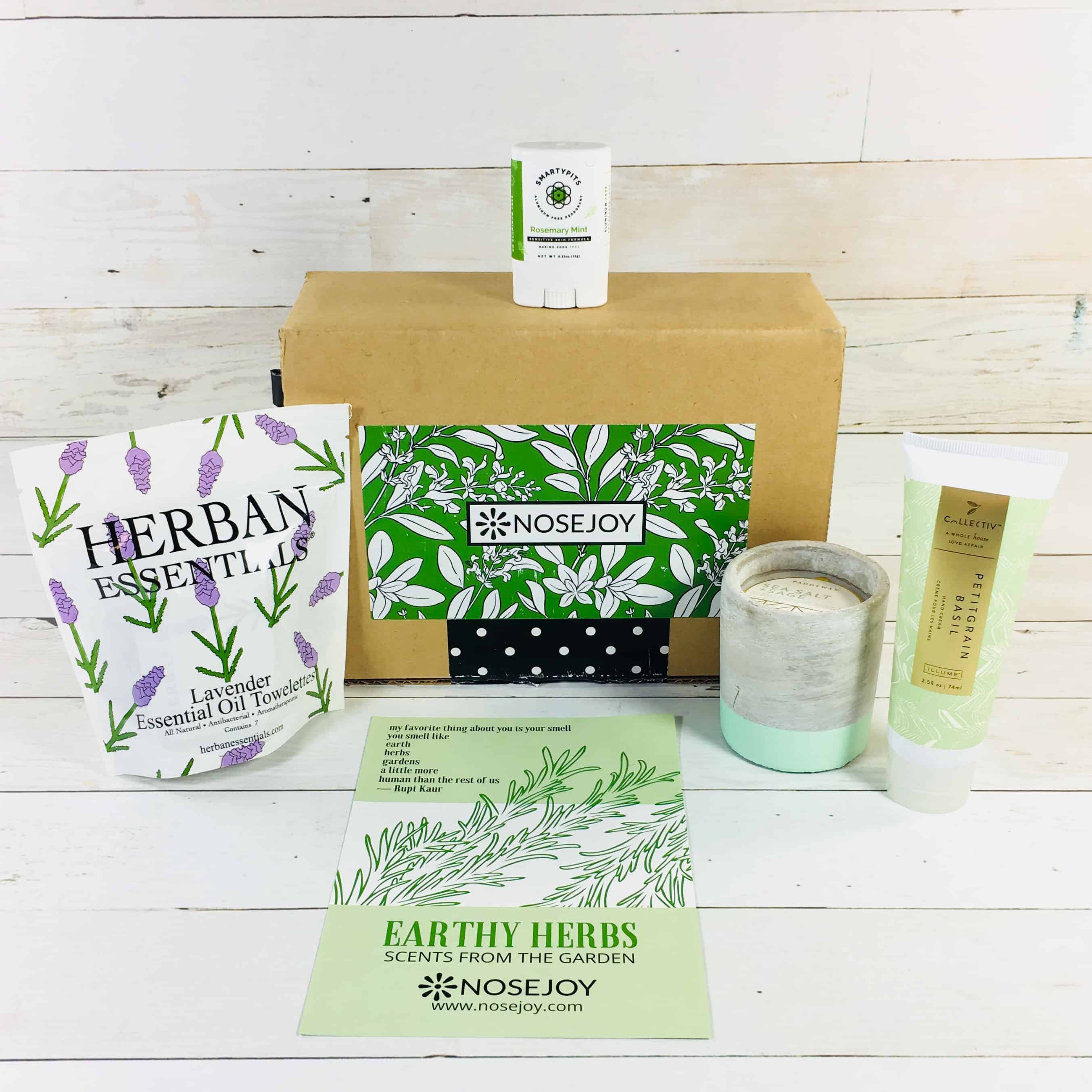 Everything in my May 2018 NOSEJOY box!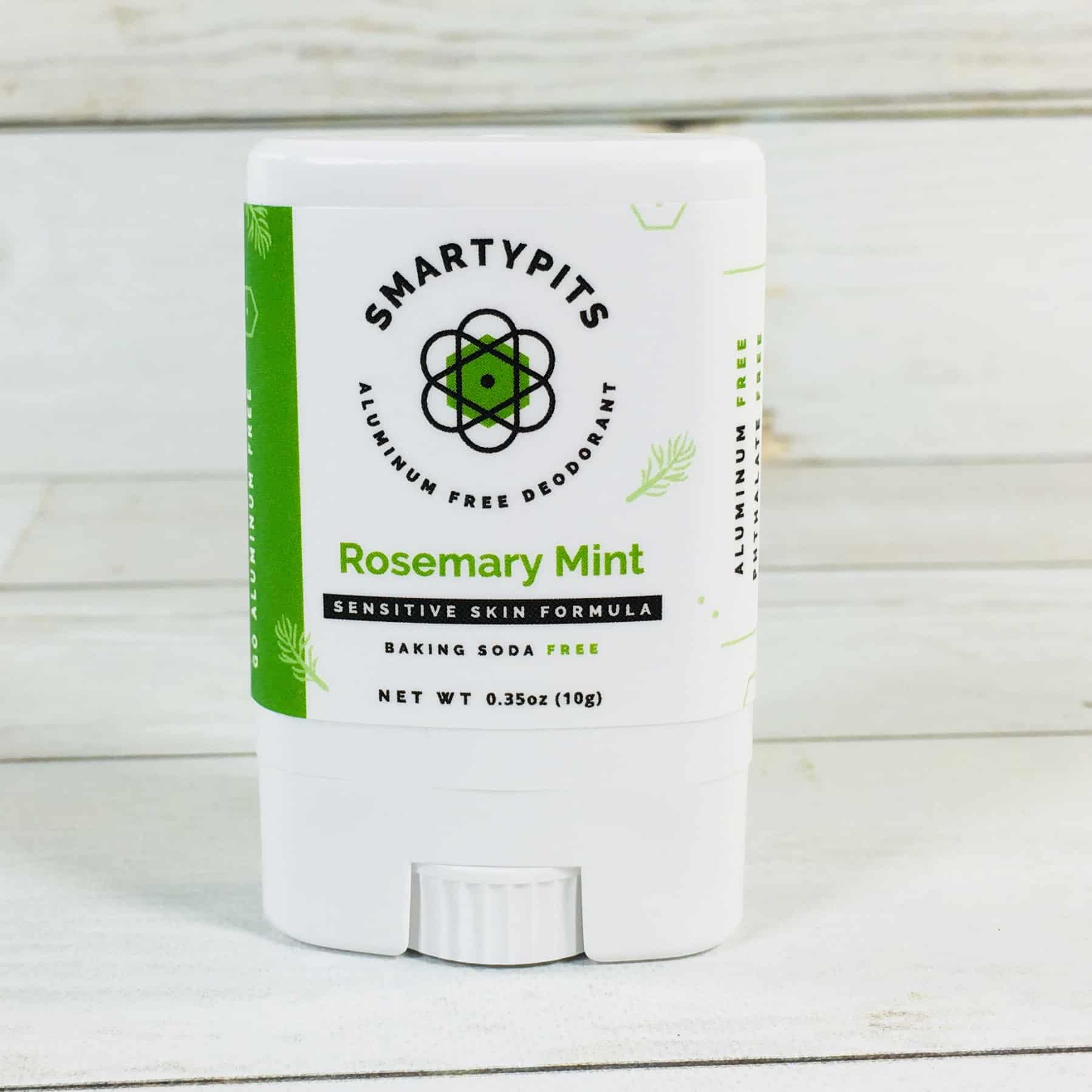 SmartyPits Sensitive Skin Deodorant In Rosemary Mint ($4.99 based on the price of a mini) This mini deodorant is perfect for a weekend getaway.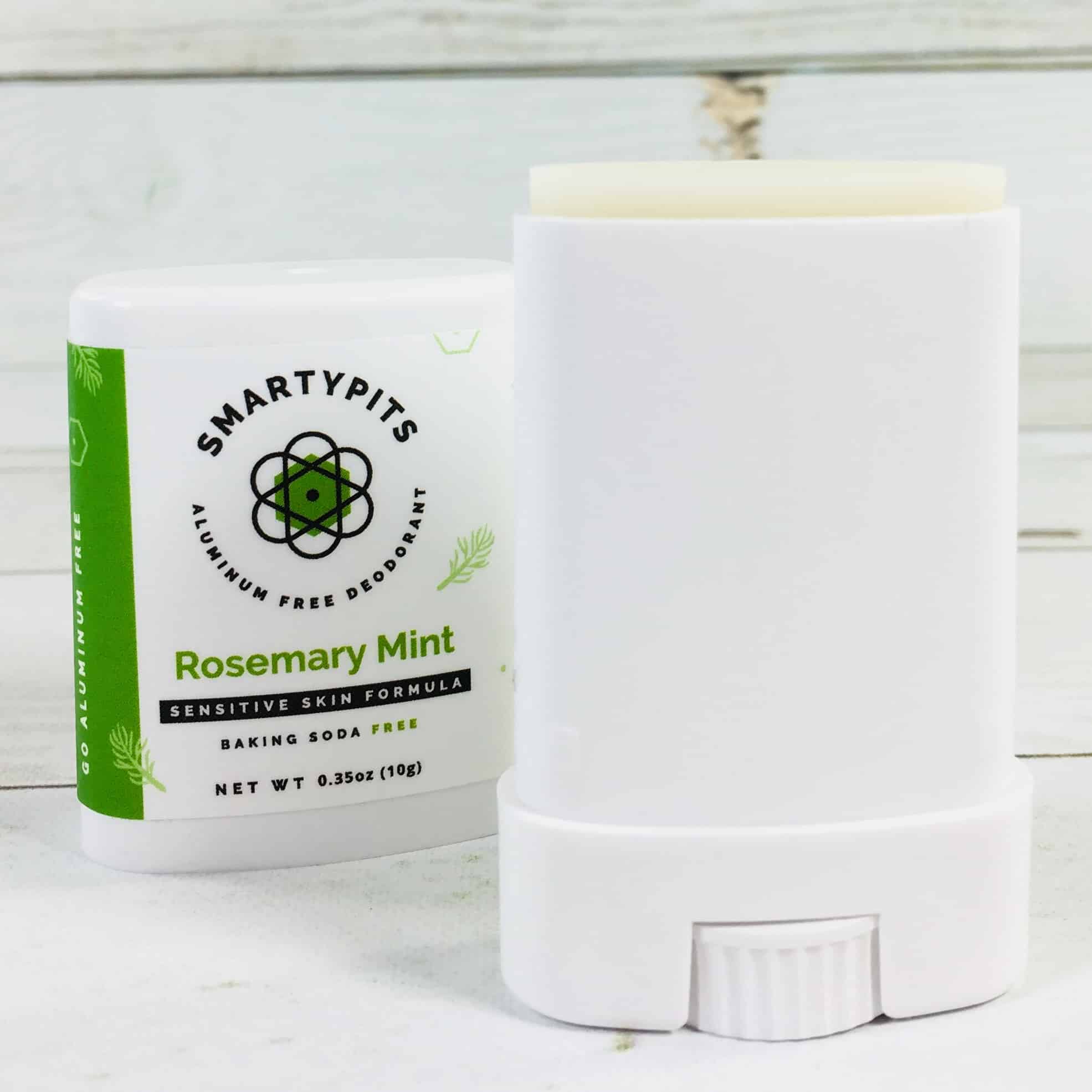 The size makes it a little hard to apply and I did find it crumbled a bit, but then again, most natural deodorants that I have tried do the same thing. Keep in mind that this is a deodorant and not an antiperspirant so you may still feel damp under there.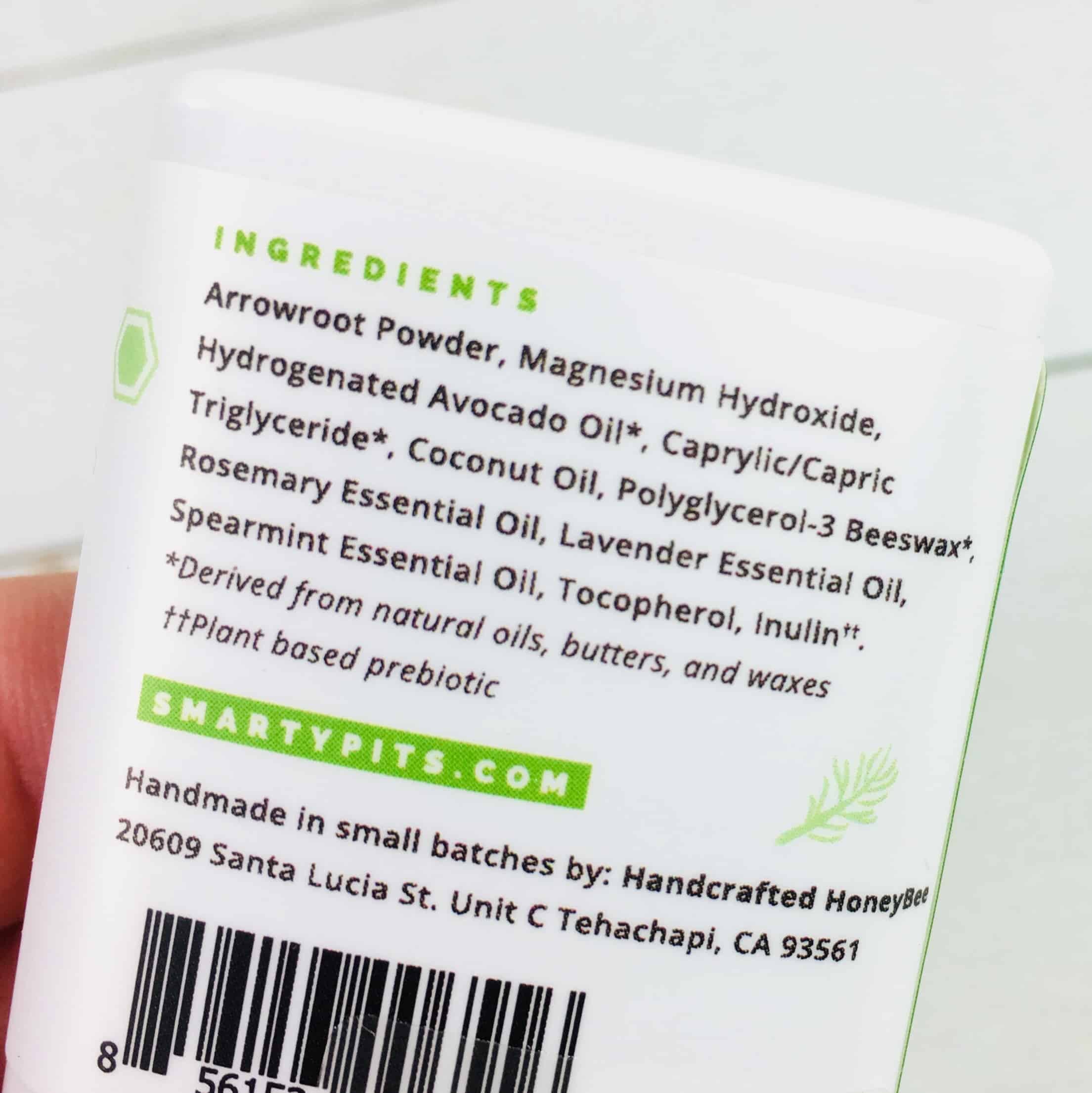 The sensitive skin formula is made without baking soda, although you can purchase ones with that ingredient on the SmartyPits website. It is scented with essential oils and has a fresh, clean scent. One ingredient I noticed was inulin, which I know feeds good bacteria in the gut, but SmartyPits went ahead and put it in here to feed the good bacteria in your underarms!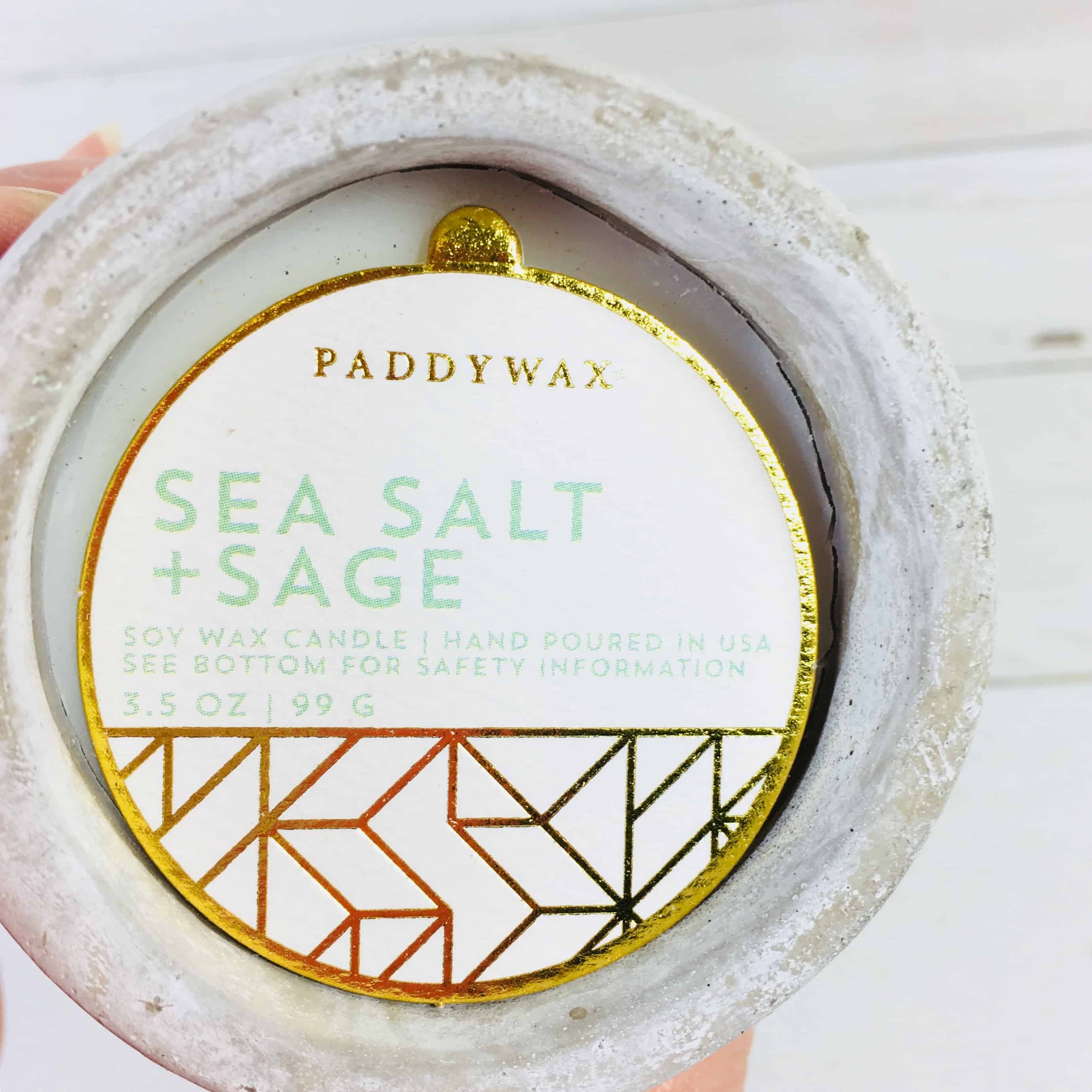 Paddywax Sea Salt + Sage Soy Wax Candle ($12) Paddywax says brings the urban garden indoors with this concrete planter filled with a lovely ocean-inspired scent.
The container looks like a concrete planter and has a soft sea-foam colored paint band around the bottom. The candle is made from soy wax and should burn for at least 20 hours.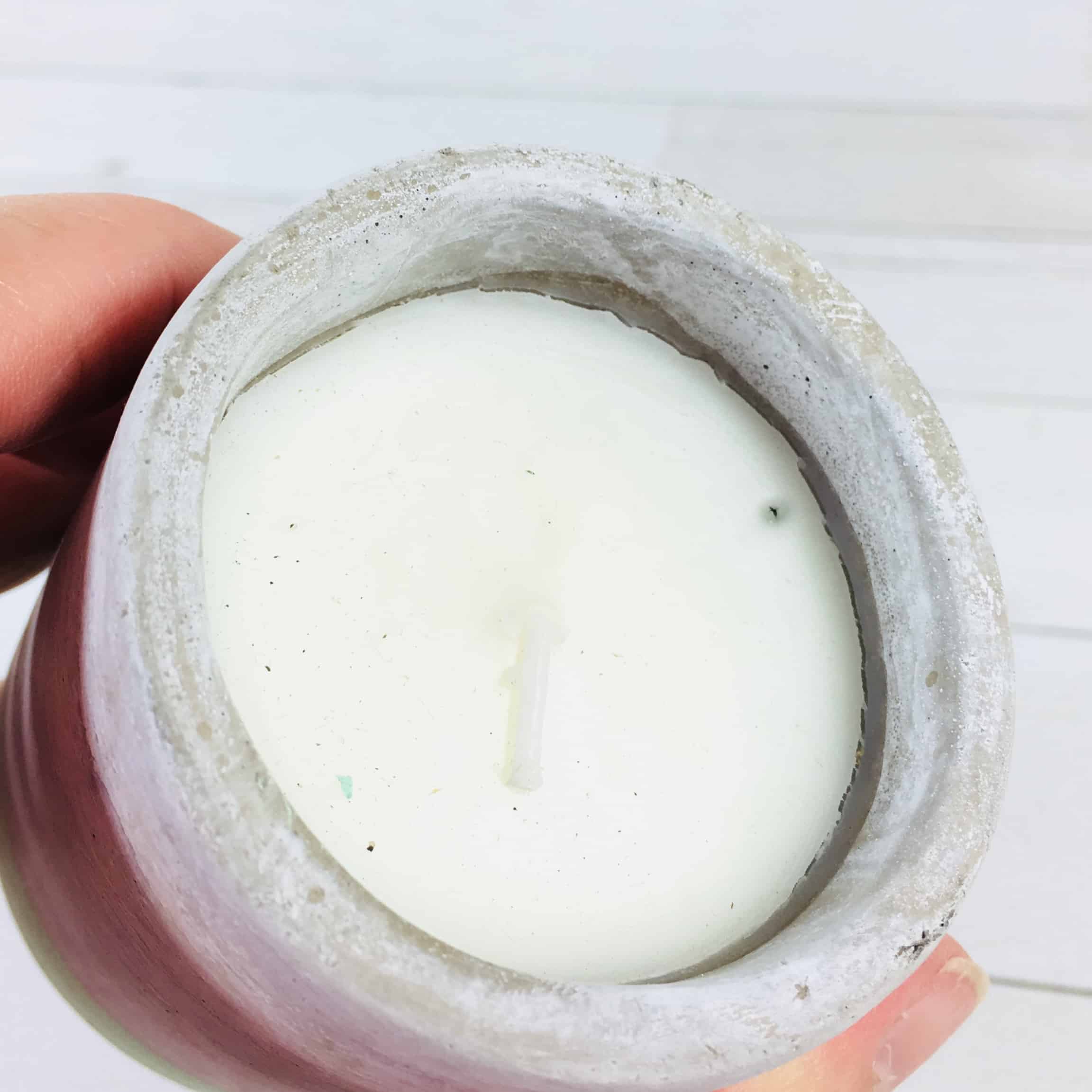 The scent is vibrant and fresh and smells like what most people would probably call a beachy or ocean air scent, although without the sunscreen note that some of the beachy scents have. I was very pleased with the way it smelled when it burned and it wasn't overly strong yet I could still smell it when I passed it while it was burning.
Illume Collectiv Petitgrain Basil Hand Cream ($13.94) is a sublime hand cream with an amazing scent described as "torn garden basil leaves surround peppery petitgrain, zesty lemon blossoms and deep vetiver". I think it smells warm and clean at the same time, with a fresh green note and herbiness that isn't overly masculine or feminine. Ingredients include coconut oil and mango seed butter and I found that my hands weren't greasy and that you can skip the perfume when you have this on your hands – it's noticeable yet not overpowering.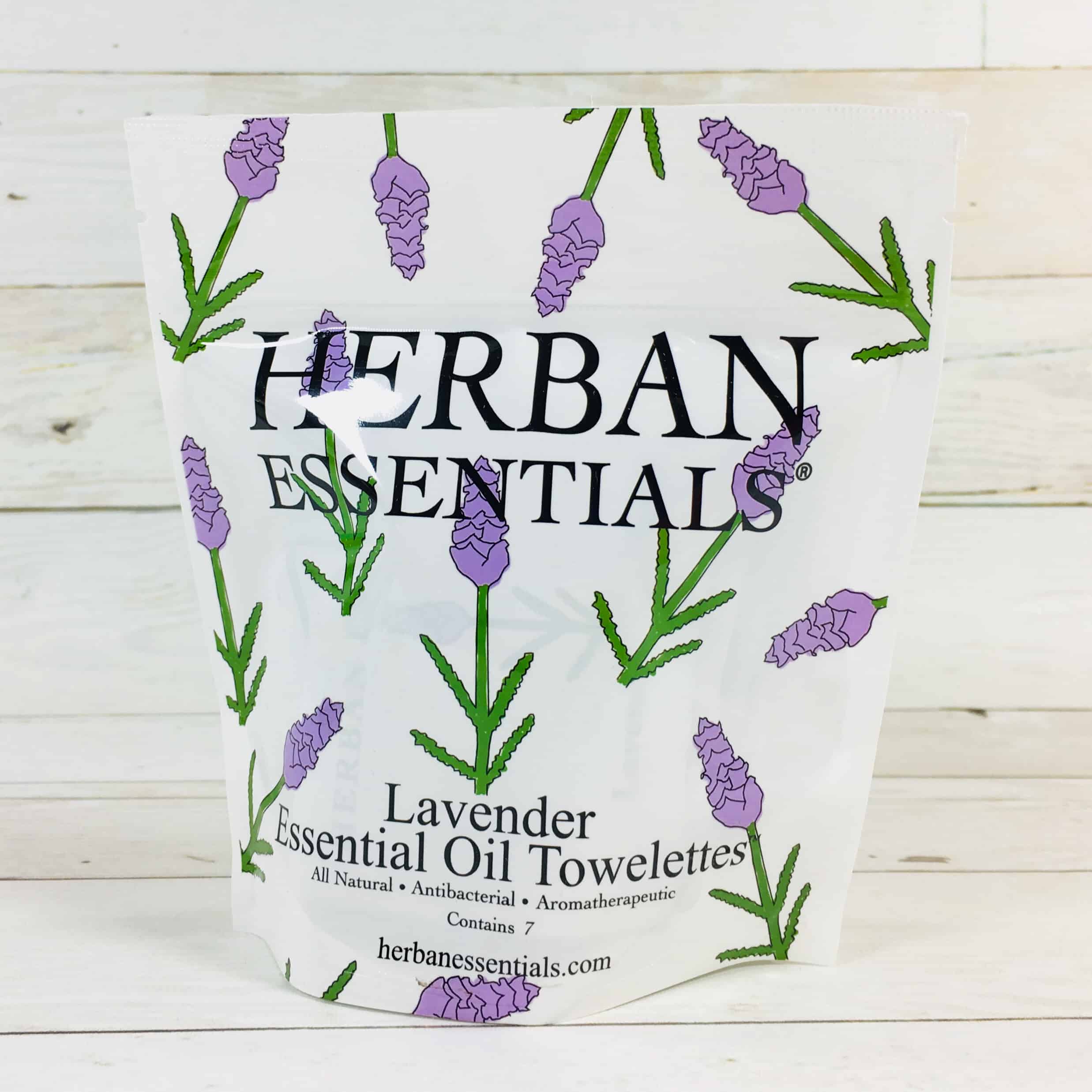 Herban Essentials Lavender Essential Oil Towelettes ($7) What a neat idea, individually wrapped portable wipes that are not full of chemicals!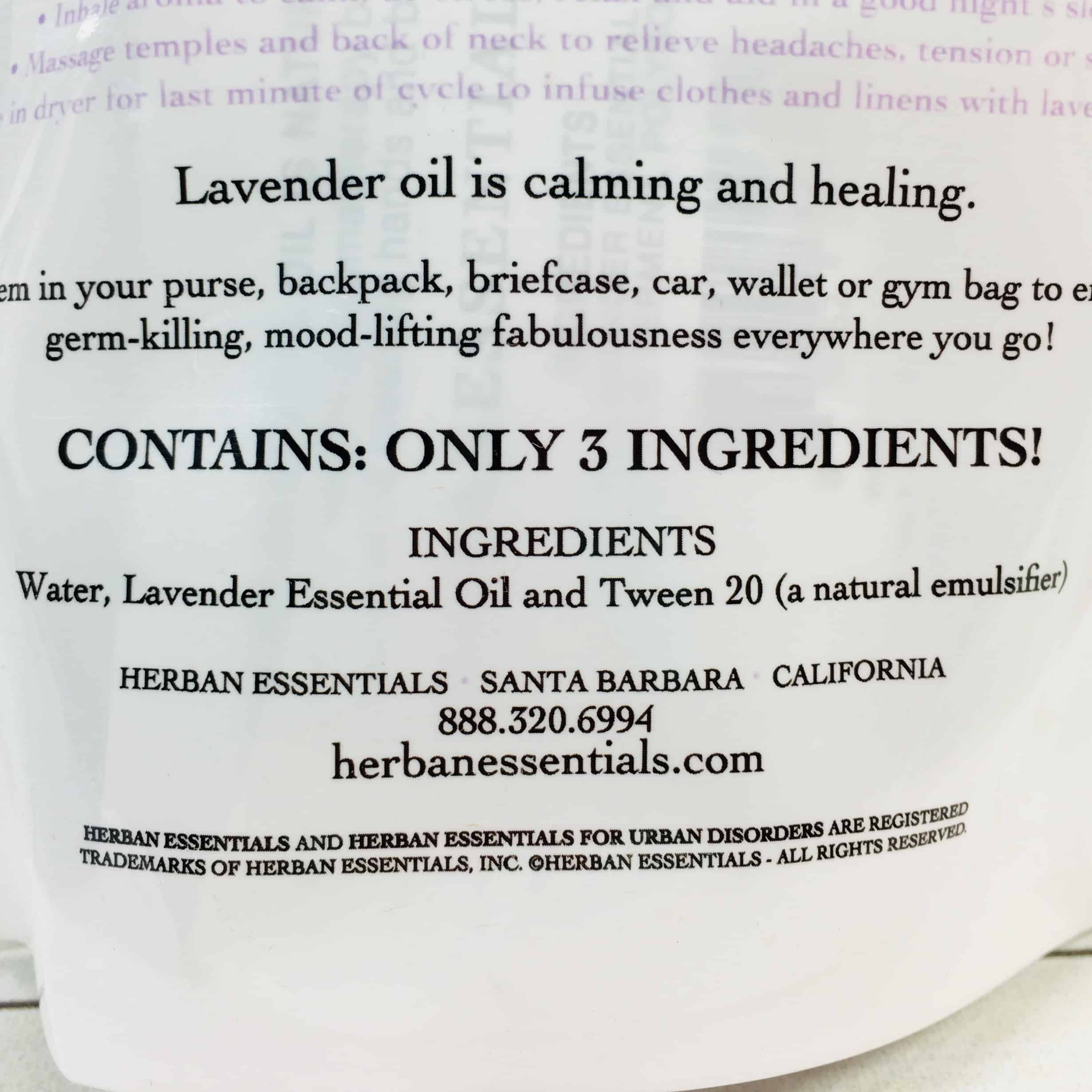 Water and lavender essential oils are the first two ingredients, with "tween 20" (aka polysorbate 20) rounding out the list. You can use these to remove face (but not eye) makeup or to freshen up while on the go, or for cleansing hands in a pinch.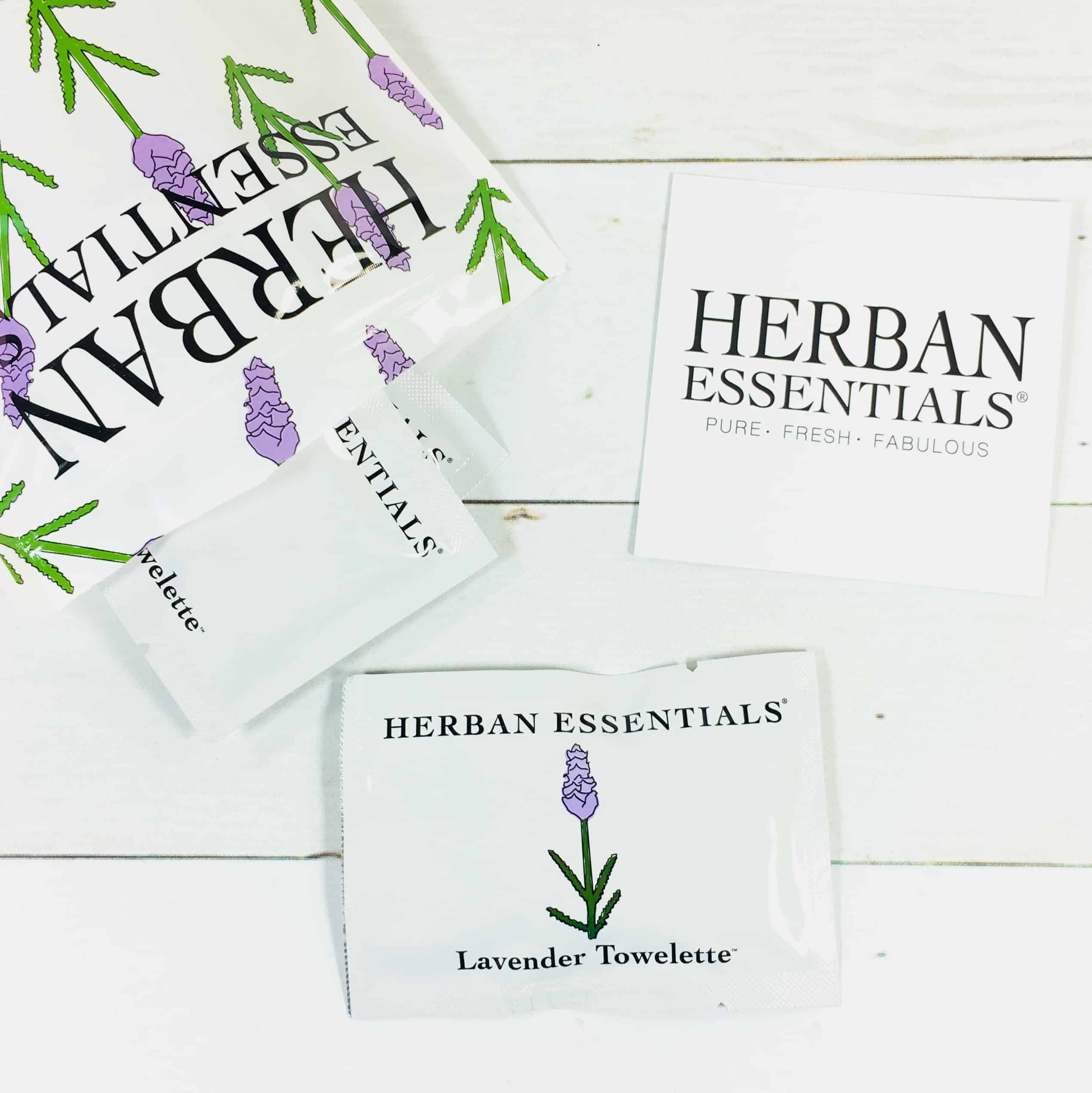 There are 7 individually wrapped towelettes in this bag. I'm traveling by plane soon so I'm going to tuck a couple of these in my purse for when I need a quick cleanup. I like the suggestion to toss one in the dryer to gently scent linens. In fact, they are about the size of a dryer sheet but a bit thicker.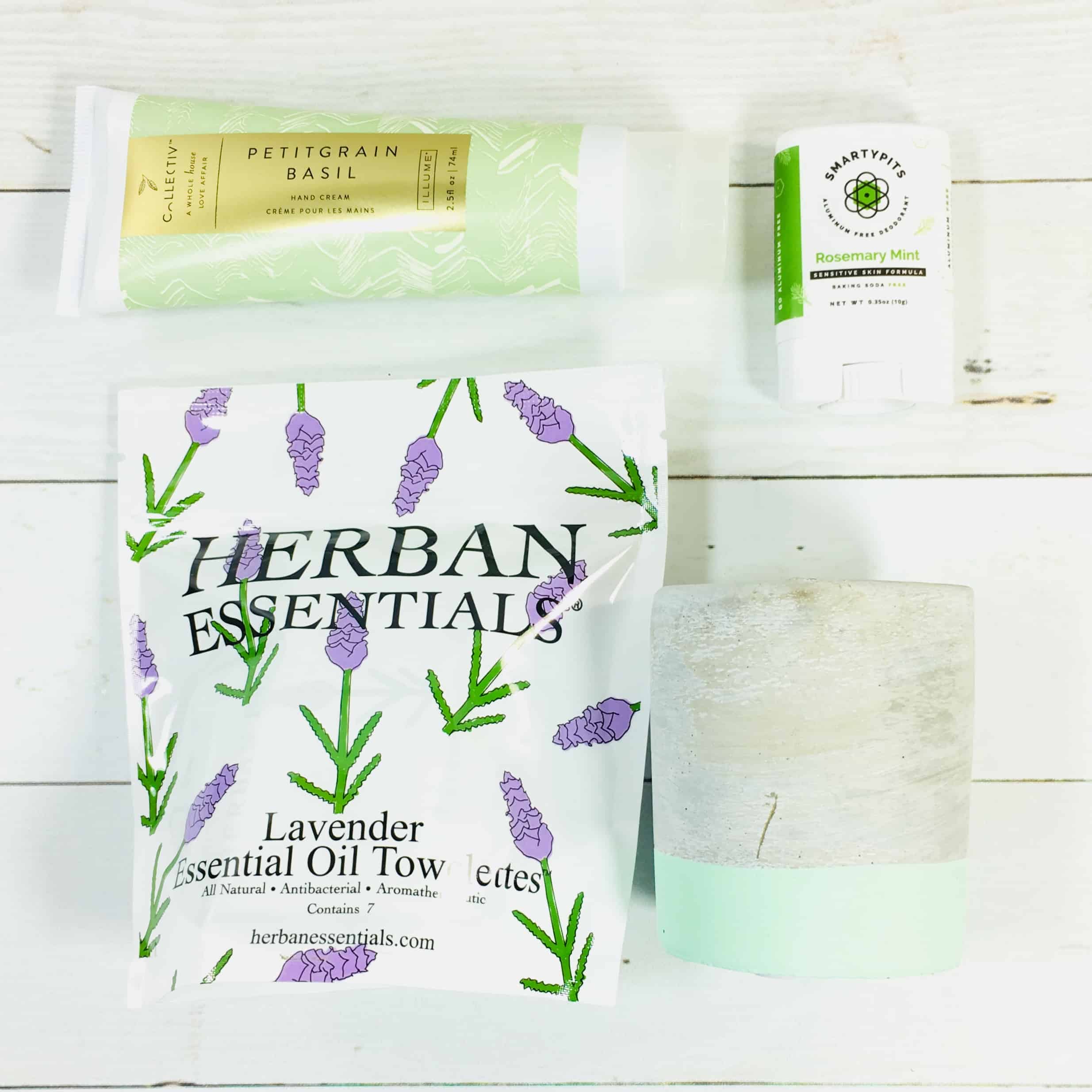 I am always impressed with my monthly NOSEJOY box! I think they do a great job curating items to fit the monthly theme and picking high-quality items as well. Candles, lotions, and soaps are some of the items they send on a regular basis but then I get an item like the herbal deodorant or lavender wipes that I just wasn't expecting and that I am excited to try. Don't get me wrong, their candles, soaps, and lotions are always incredible, with unusual and exotic scents. The value this month was around $37.93, just over the cost of the subscription. I don't expect a massive value for this box because I believe the curation is part of the experience and these items were new-to-me and I wouldn't have found them on my own. Plus, paying shipping for each of those items adds value so please keep that in mind.
Have you tried NOSEJOY? What do you think of this box?