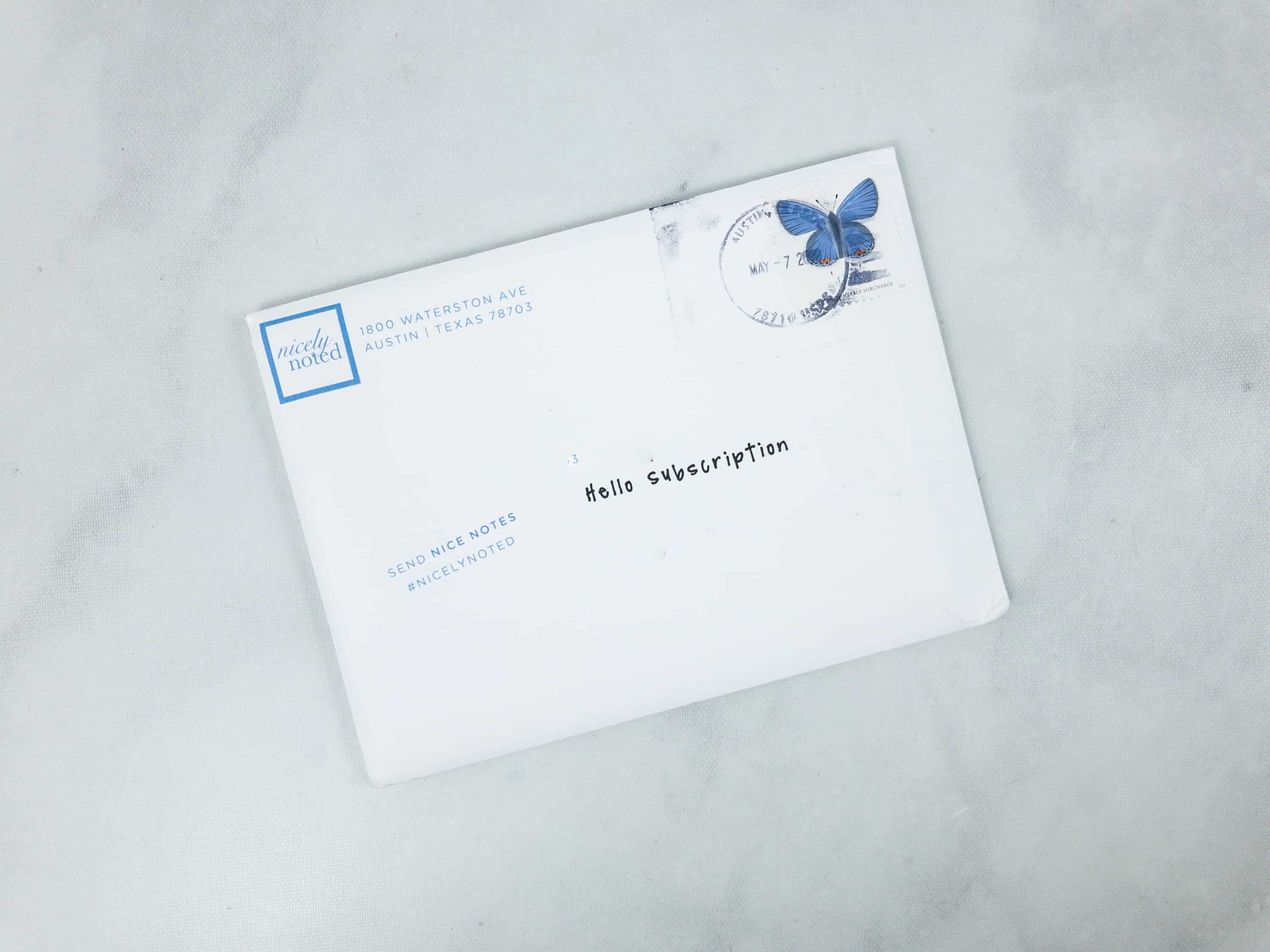 Nicely Noted is a monthly greeting card subscription. With every mailing, you'll receive a collection of handmade letterpress cards plus the stamps to send them. This is art to give away, not to keep! This subscription is absolutely perfect for anyone who wants to start (or continue) sending letters in the mail to family and friends.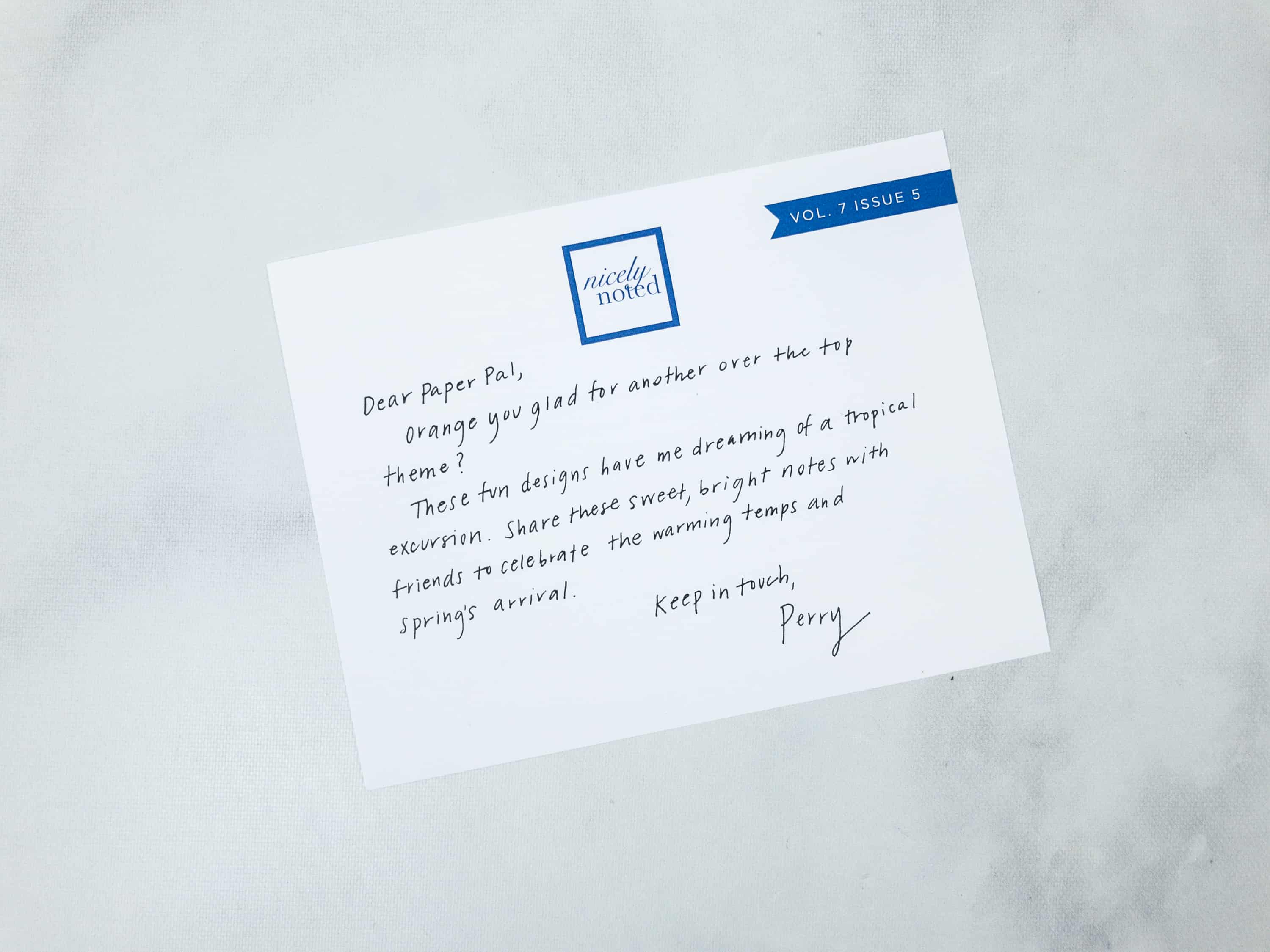 There's a short note from Nicely Noted.
DEAL: You can get 20% off from your first box by using the code NICE20.
Turn over the note and you will find a list of this month's cards, plus a brief description from the makers.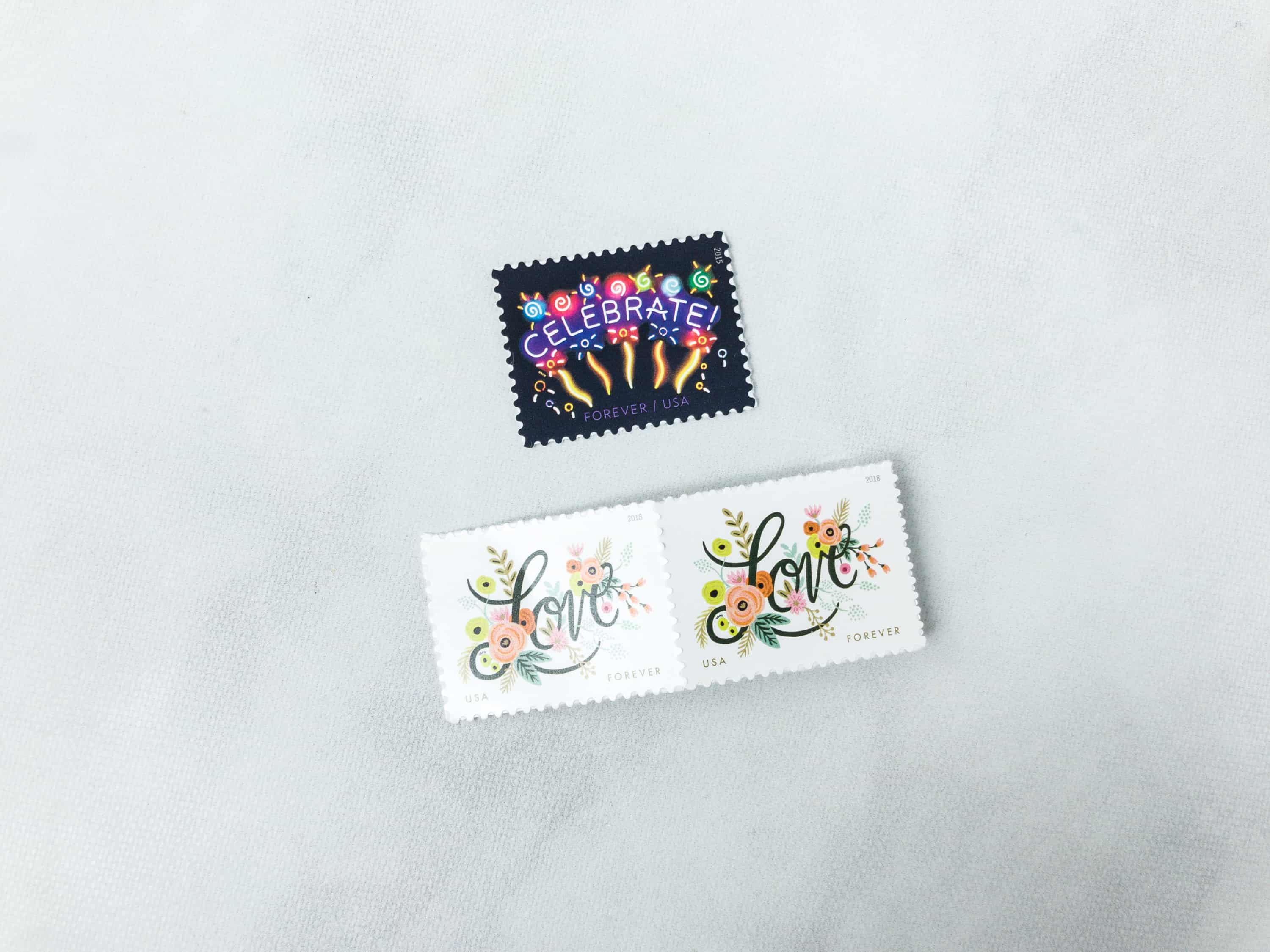 With every mailing, you will receive 3 stamps that you can mix and match with the cards.
Everything I received this month!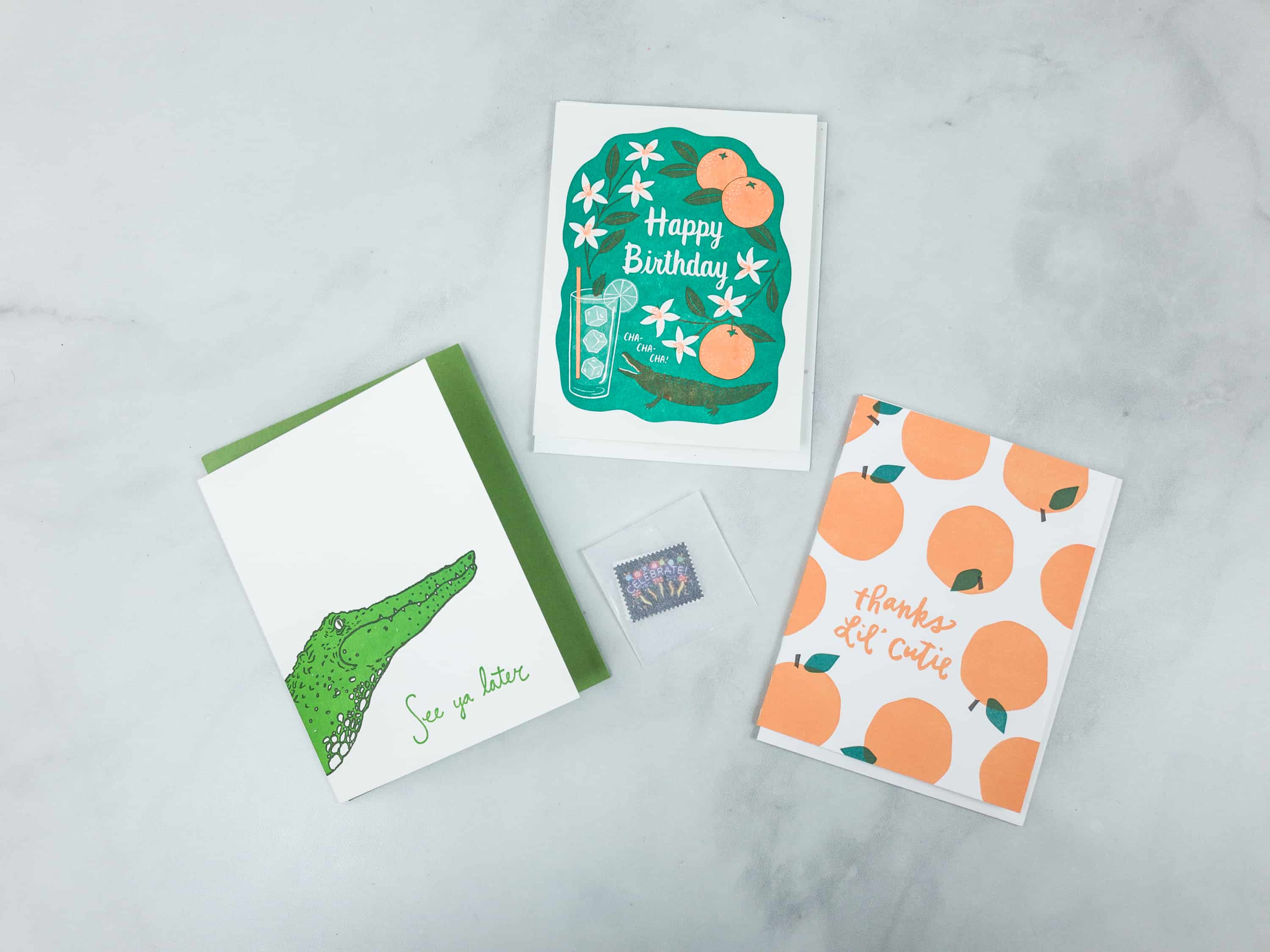 Each greeting card is individually packed with an envelope in a clear plastic wrapping, while the stamps are in a small pouch.
Bench Pressed See Ya Later Letter Press Card ($5) See ya later, alligator! This card is such a cute and funny way of inviting someone for whatever occasion you have in mind.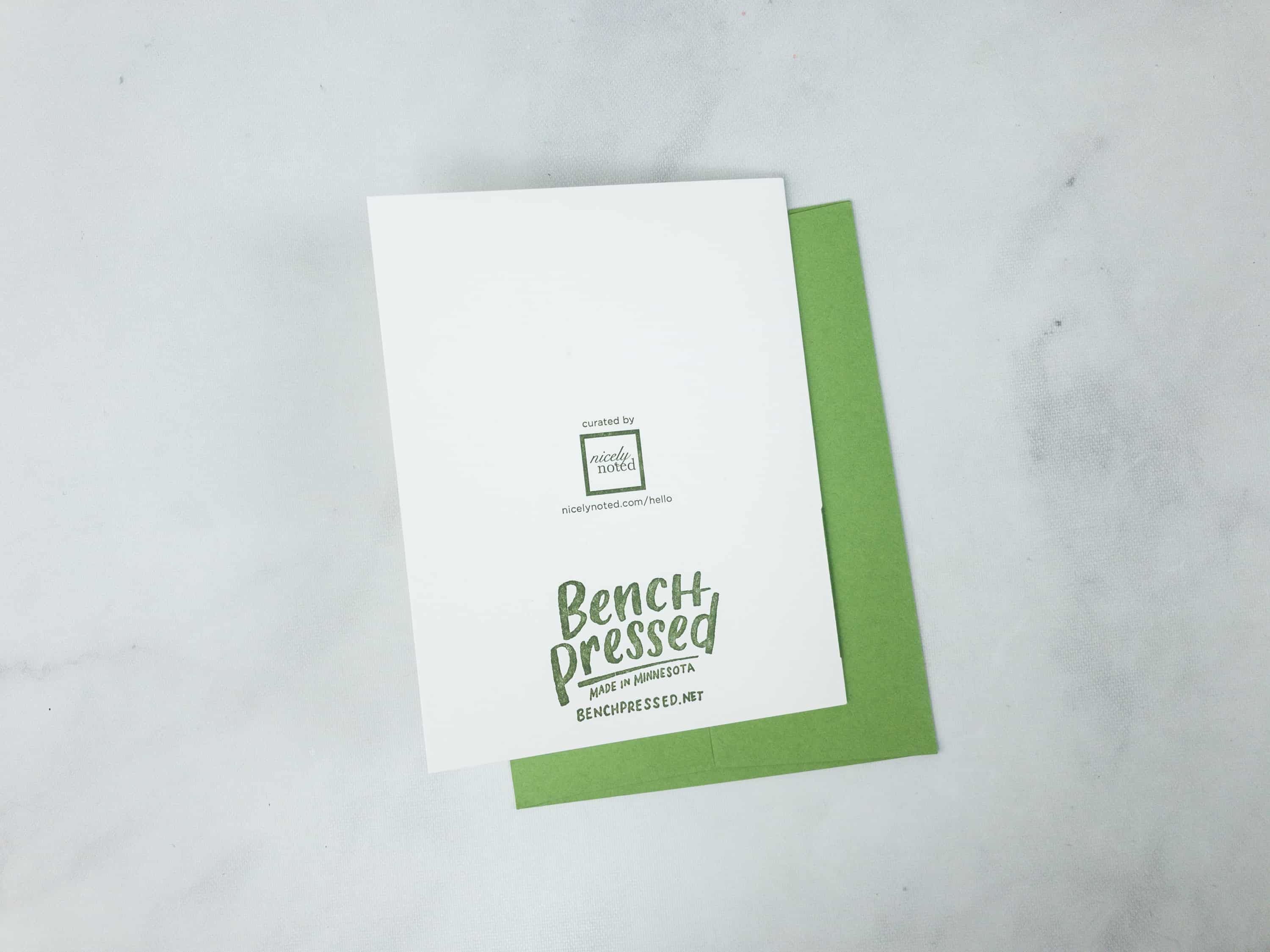 This card was hand printed on an antique letterpress in Minnesota. It also comes with a green envelope!
Lucky Horse Press Happy Birthday Letter Press Card ($5) I spot another alligator and this time it says cha-cha-cha! I love the tropical feel of the design, especially because of the oranges and the flowers. What makes this birthday card even more special is the fluorescent ink used in printing it!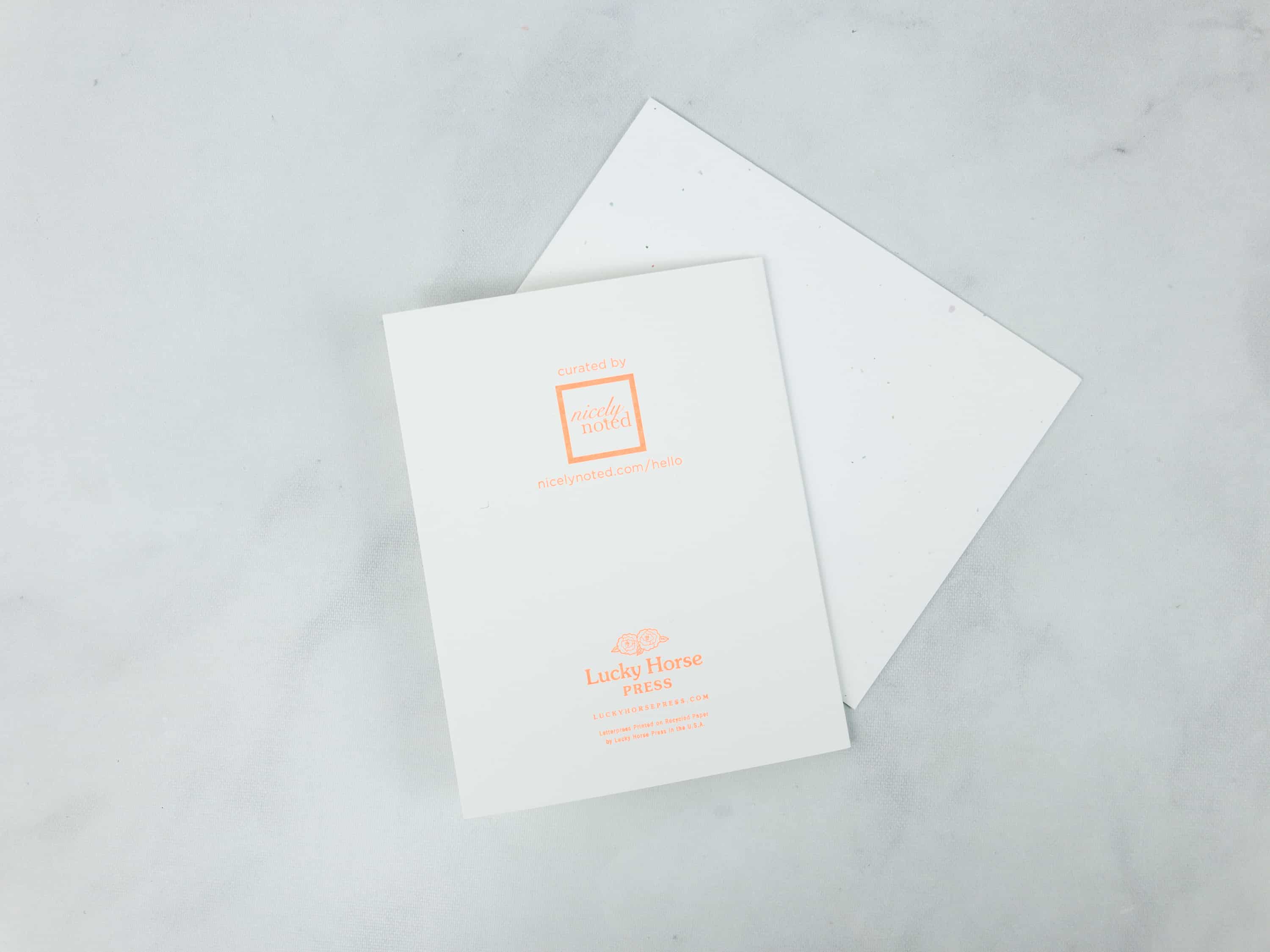 The card is made of recycled paper and made in the USA. It's accompanied by a plain white envelope.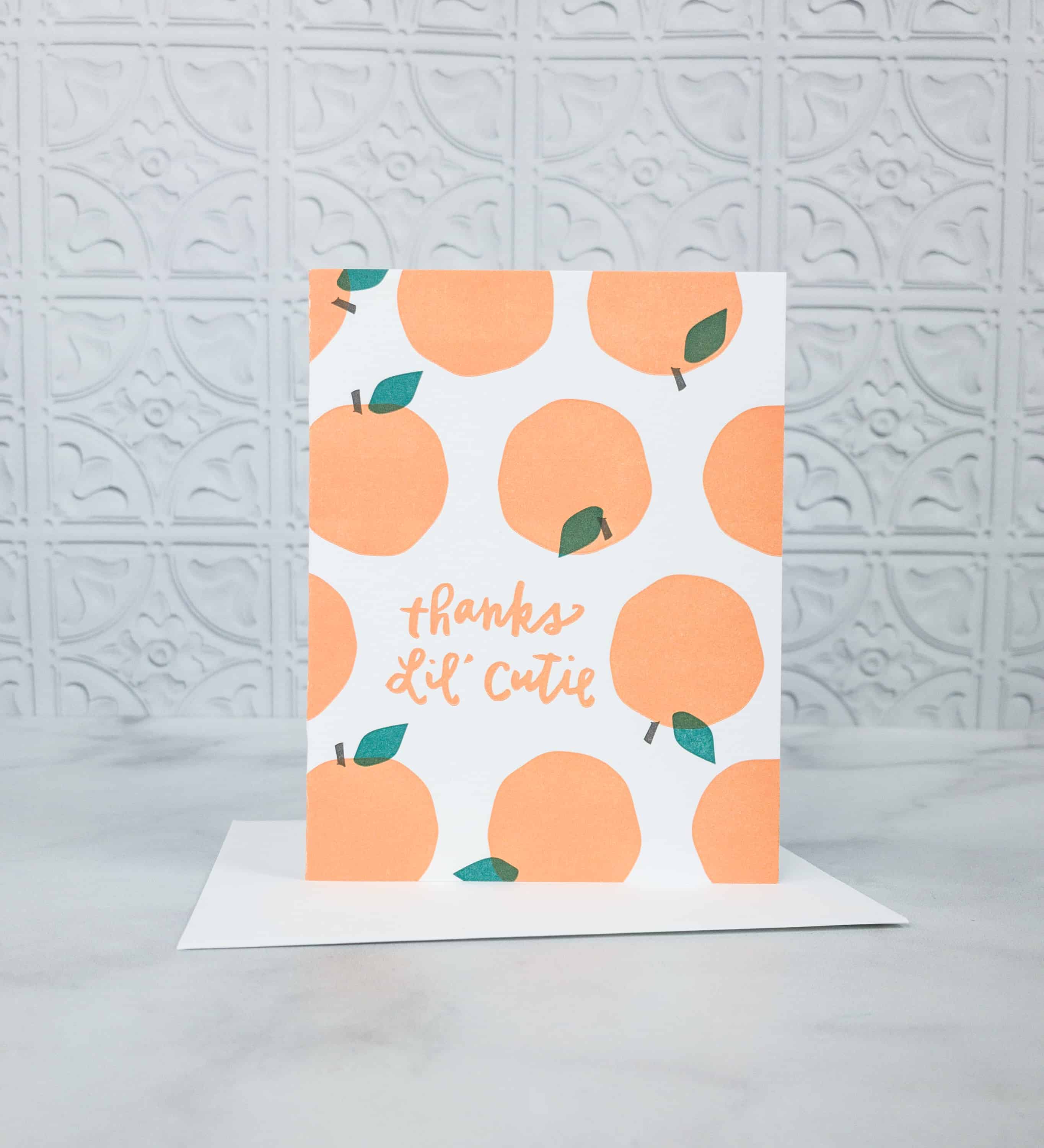 Printerette Press Thanks Lil Cutie Letter Press Card ($5.50) This fruity awesome card features a bunch of oranges and a cute handwritten font that says "thanks lil cutie"! HAH! (Cuties, of course, are the brand name of a clementine!)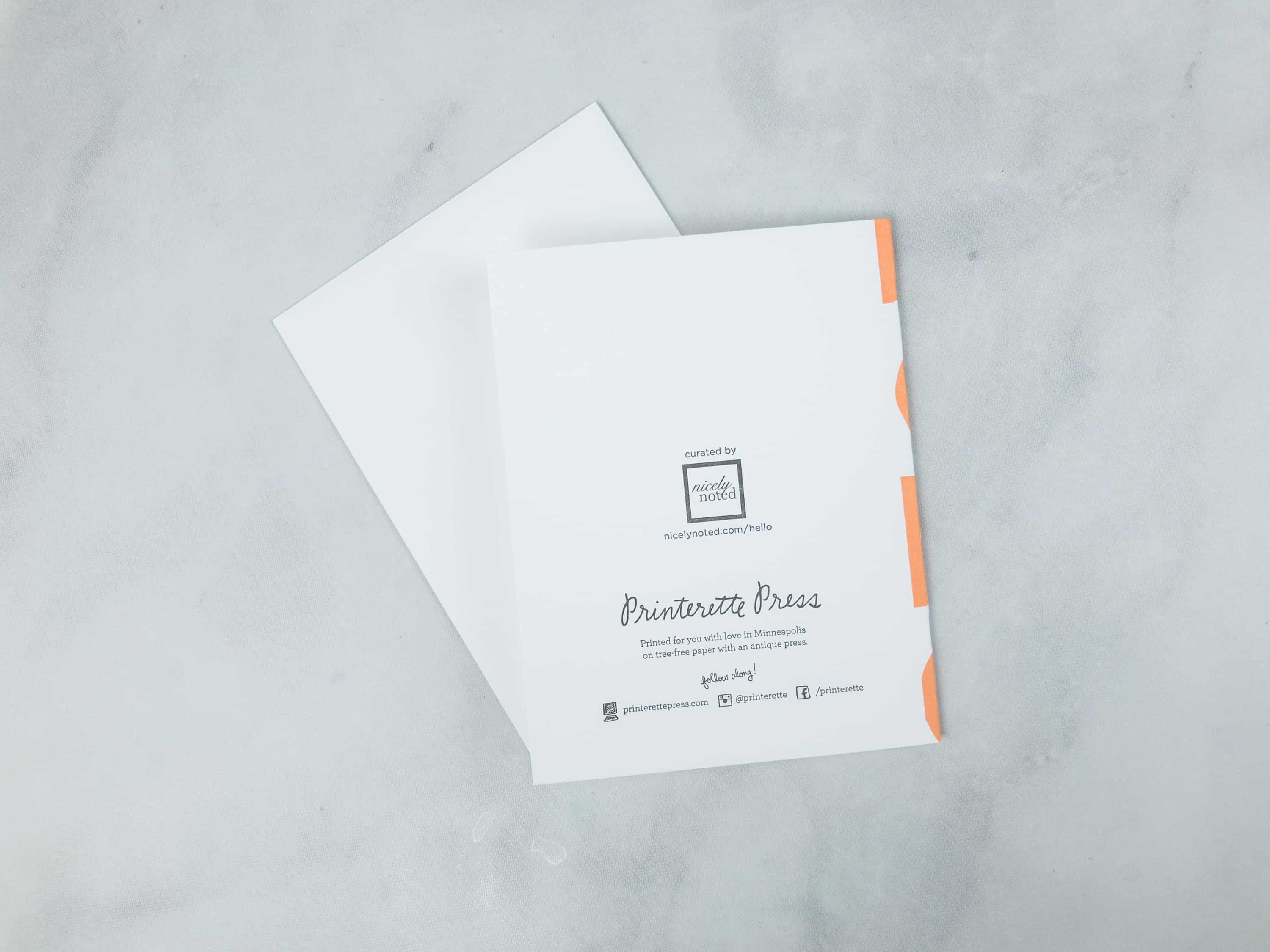 It's made from 100% cotton paper and printed in Minneapolis. They used a rubber-based ink for its design.
Nicely Noted is an awesome greeting card subscription because they always send fun and colorful designs, complete with stamps and envelopes so all you really need is write a message and send it out. The themes are always light and relatable, so no greeting card goes to waste. There isn't an occasion where they don't come in handy!
What do you think of this month's cards?