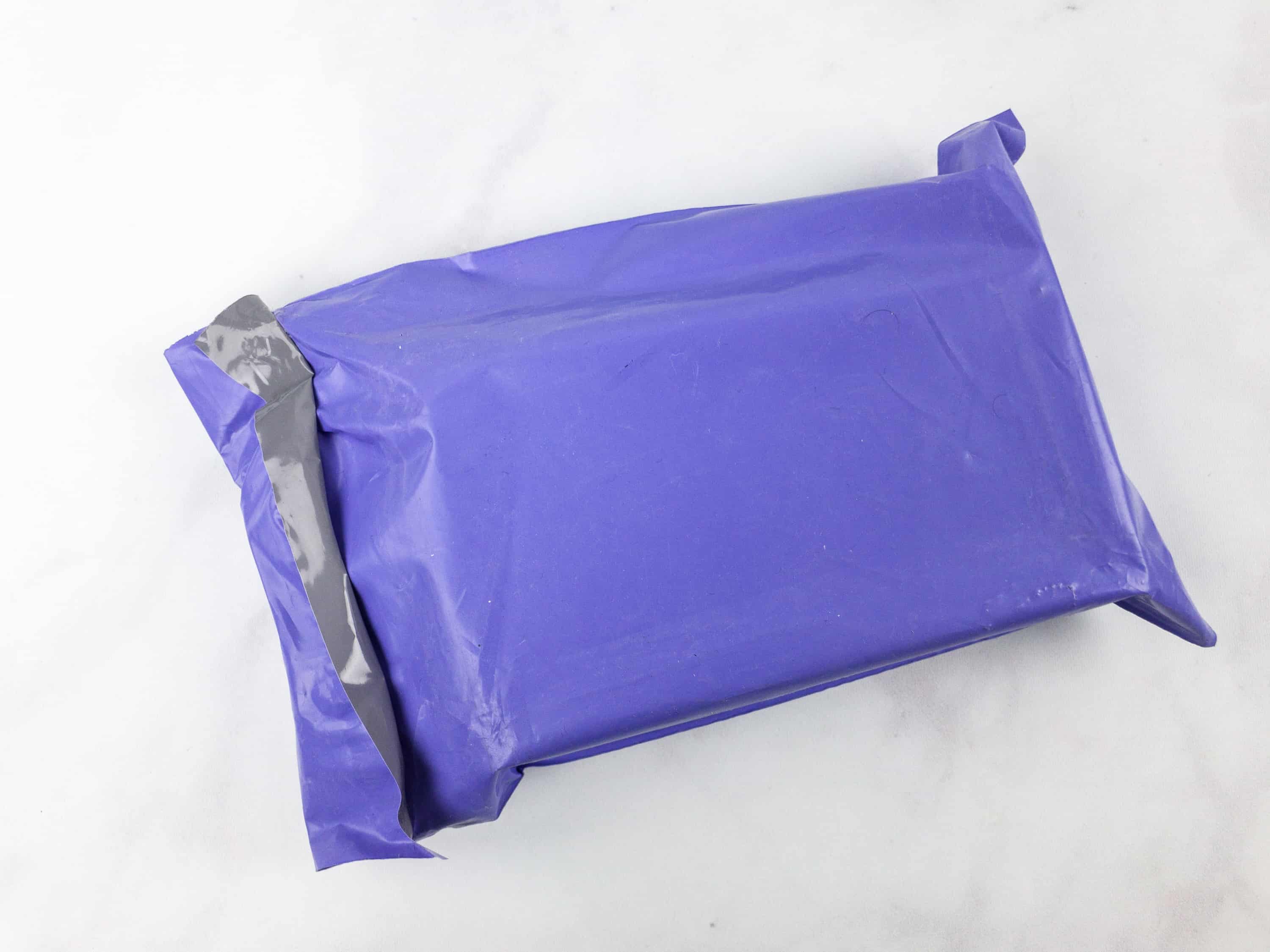 The Nailed It Box is a monthly subscription box that provides nail polishes and other nail art needs. You can also choose the subscription that fits your nail needs, whether it be monthly, or seasonal, their packages will help you build up an array of beautiful colors, and the tools to create dazzling nail art. Every themed box contains 3 water nail decals, a stamping plate (and a stamper set if you're a new subscriber), and 1-2 smaller nail items You will receive a themed box every month for $11.95, plus shipping.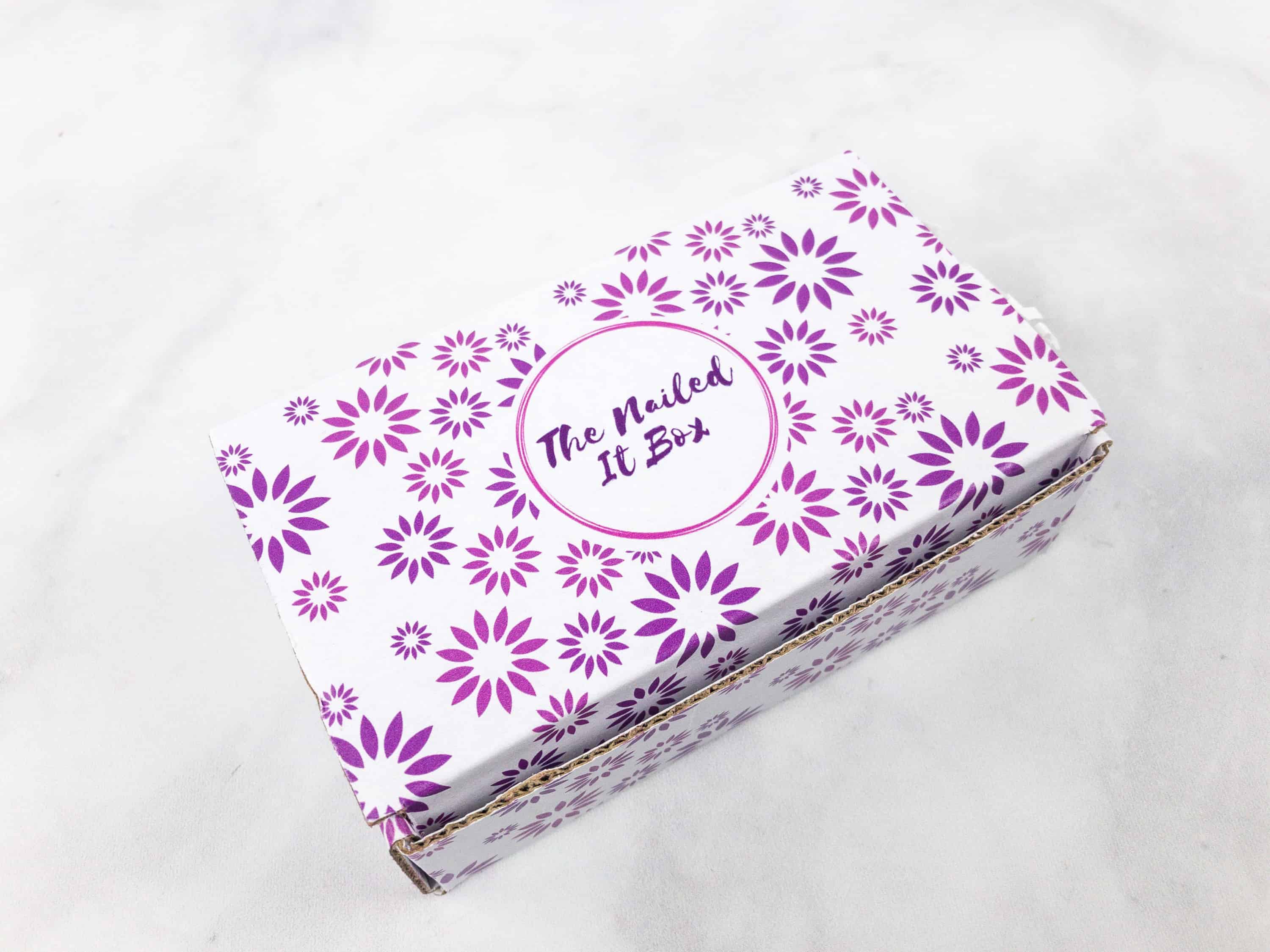 DEAL: Get 10% off our subscription box orders and standalone products. Use coupon code NAILEDIT10.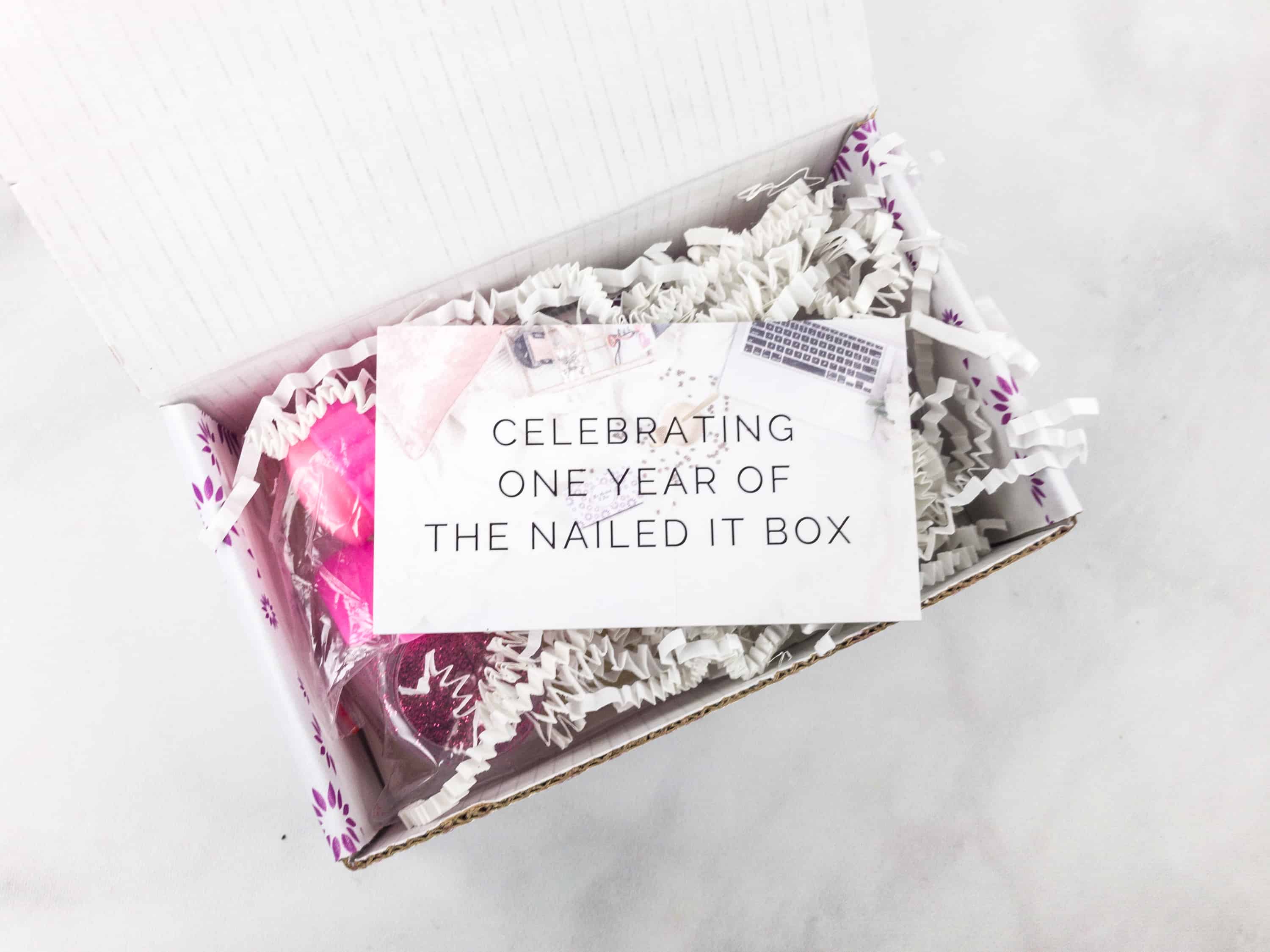 The box is full of white squiggles! The info card states that they're also celebrating their anniversary!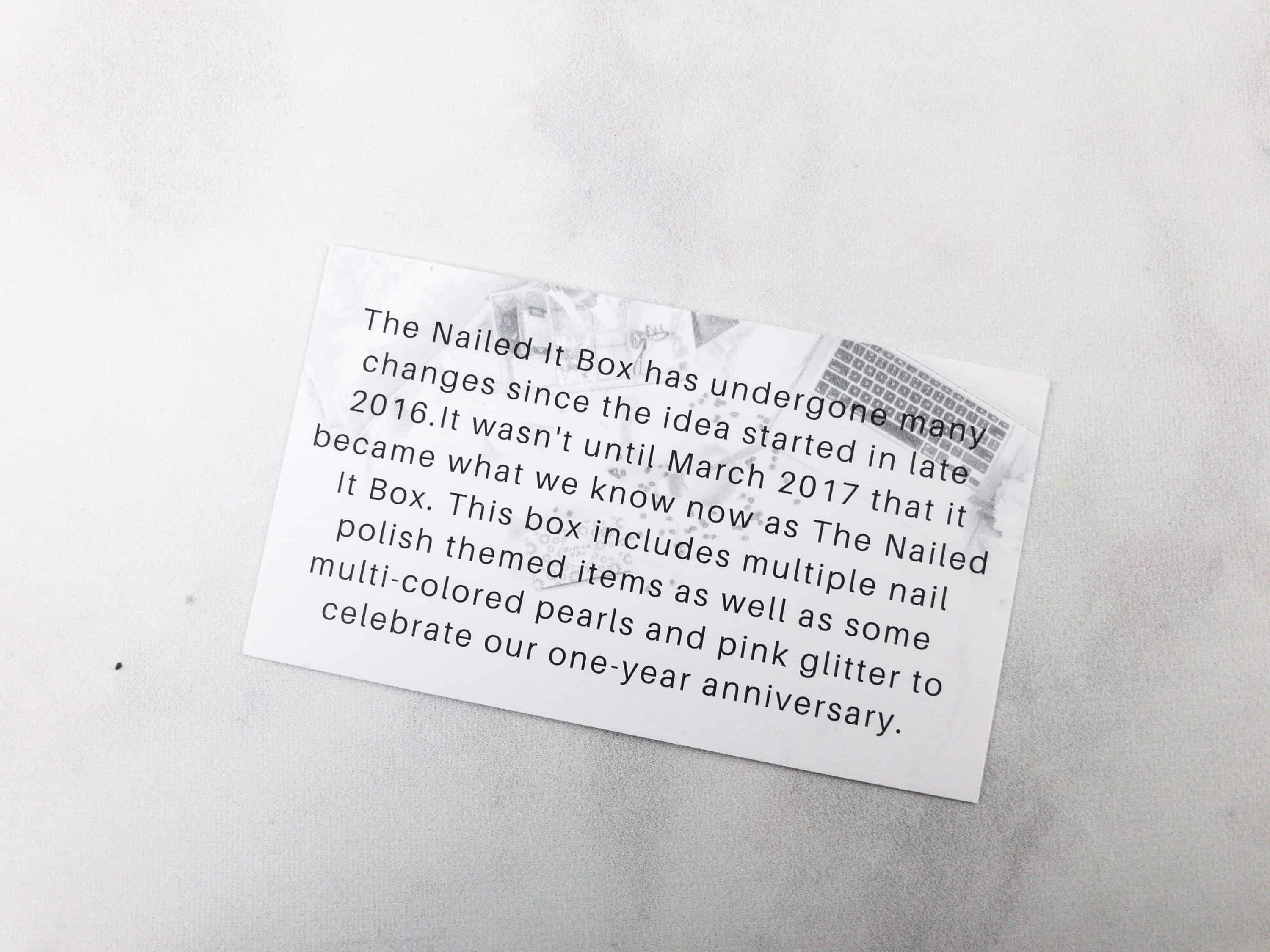 The back of the info card tells about what to expect from this box!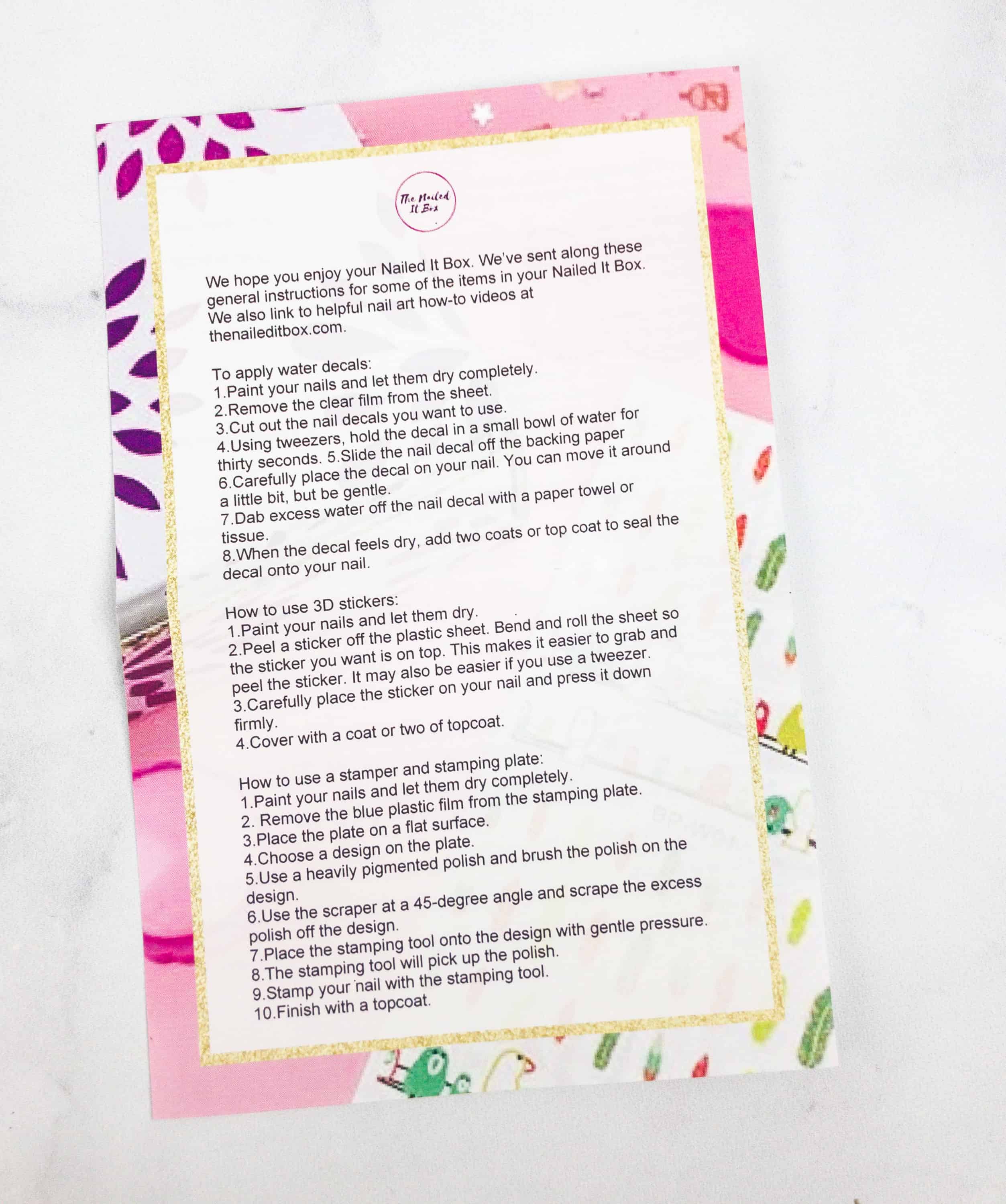 There's also a sheet that contains instructions for some of the items in the box.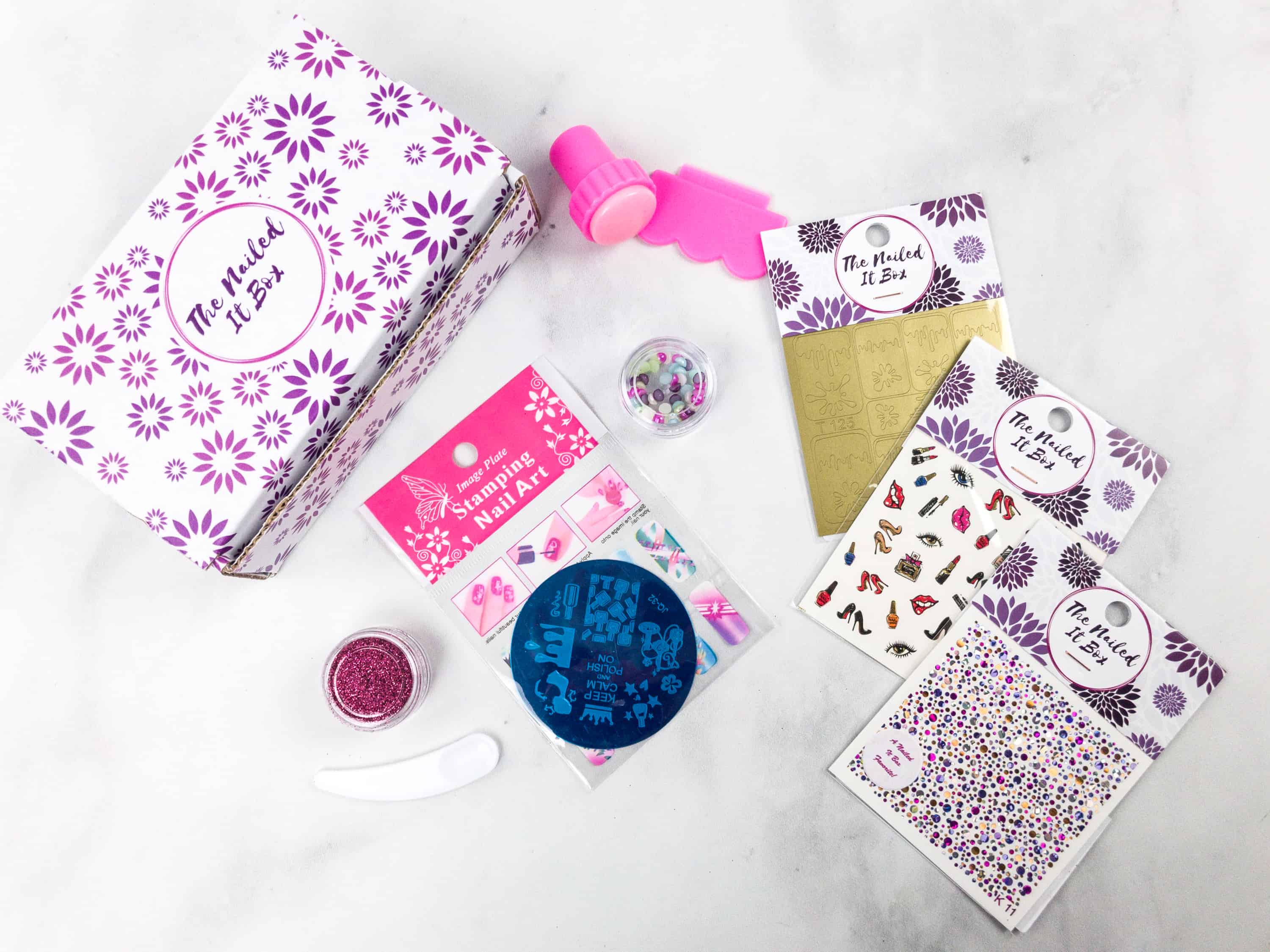 Everything in my box!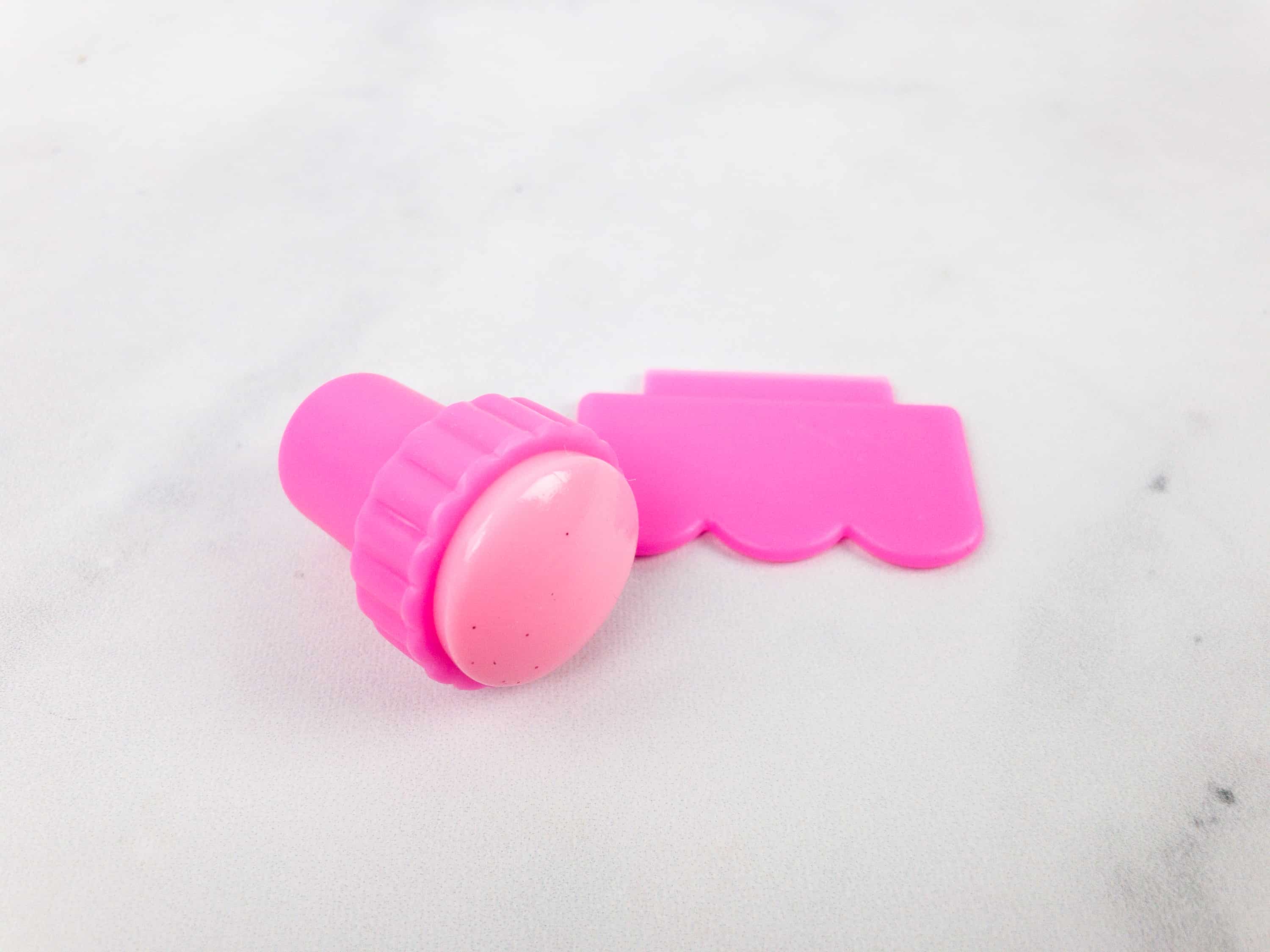 Stamper. New subscribers get a stamping set! It includes a stamper and a scraper, to make nail stamping easier and less of a mess!
I also got some gorgeous nail glitters!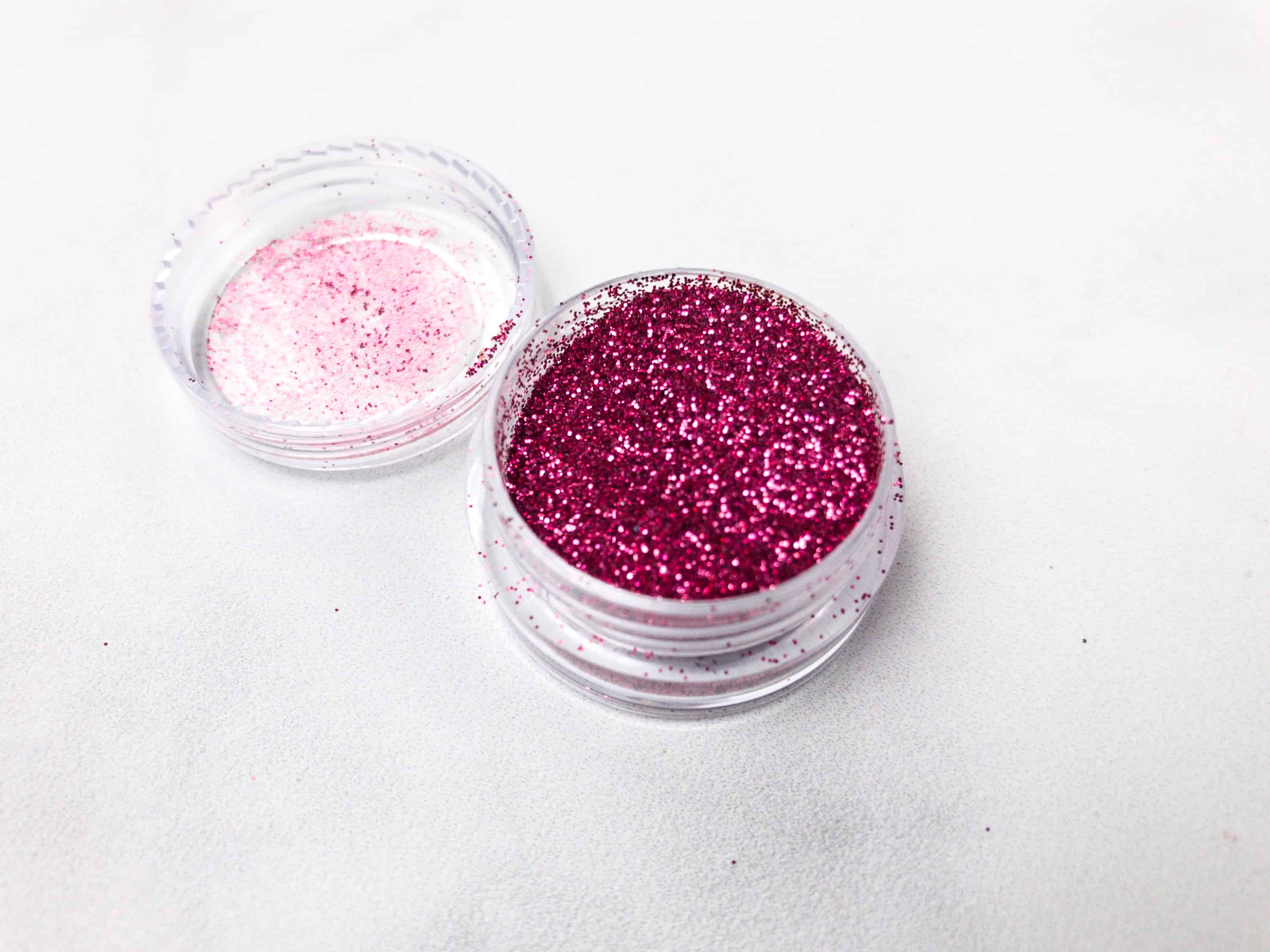 I'm excited to use these nail glitters to add shine on my nail designs. Actually, they work even if you just sprinkle them on your clear polish!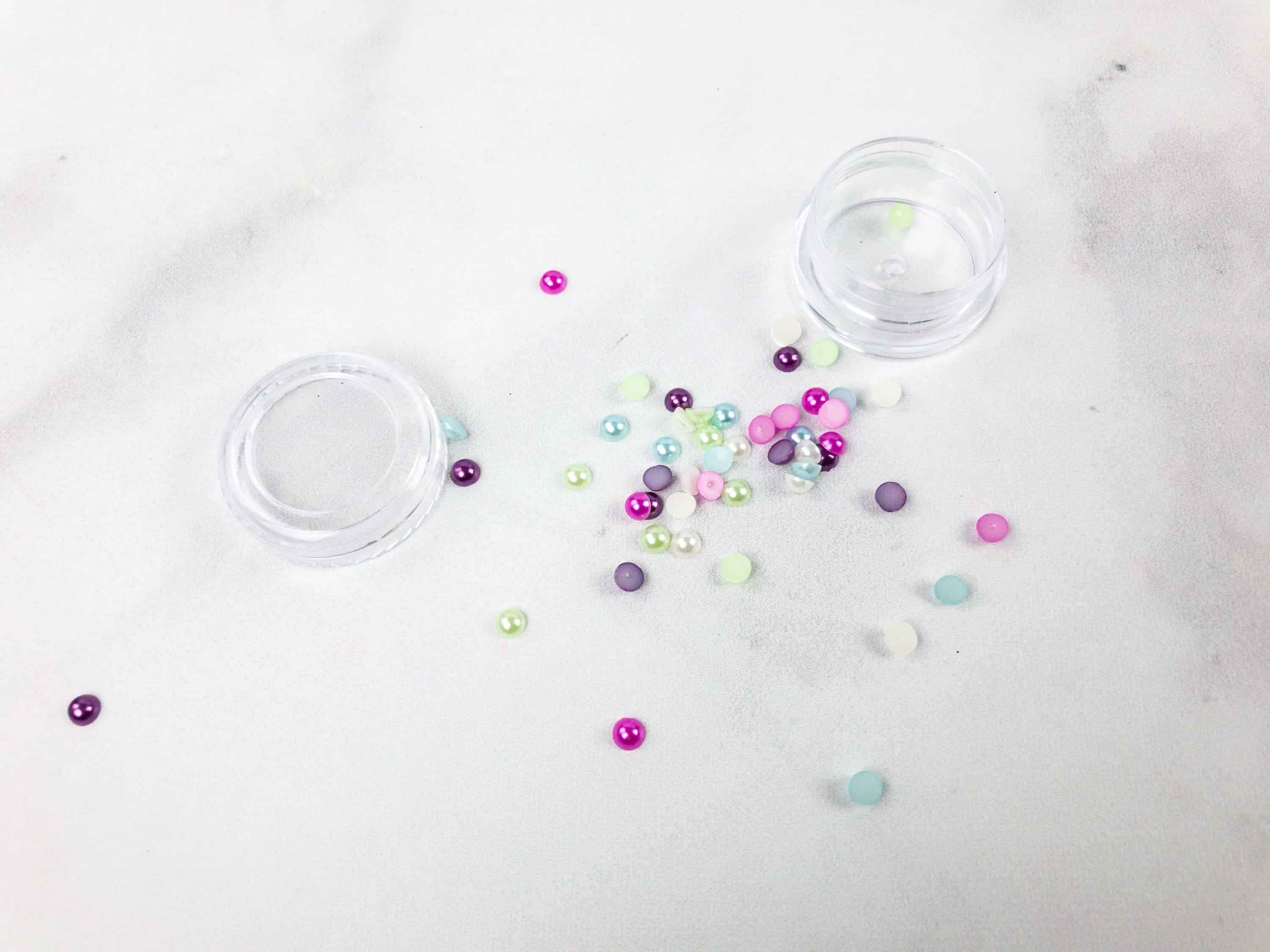 I also got a small container of other nail accents.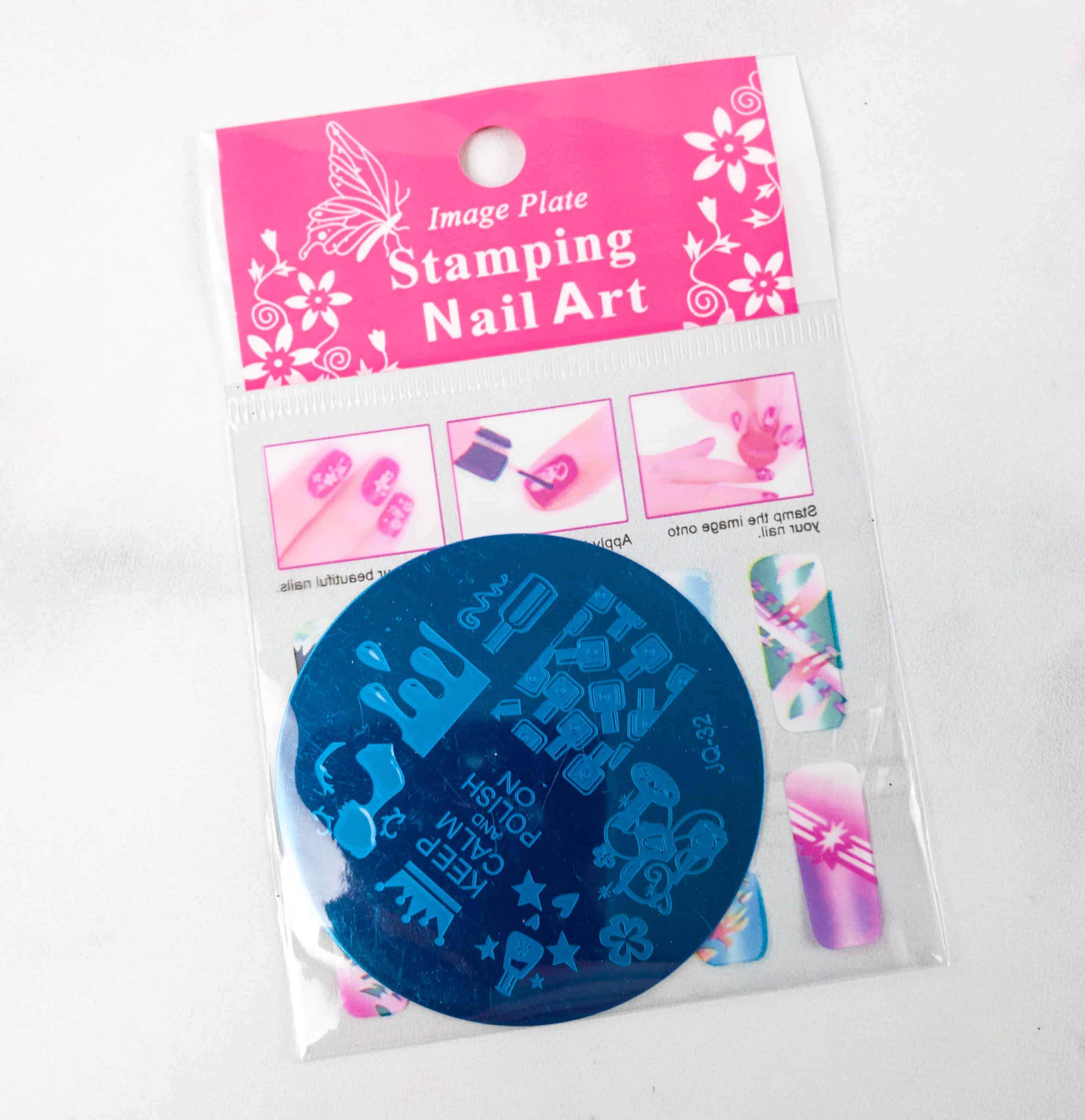 Stamping Plate. To make use of the stamper, I got a stamp plate filled with various design choices!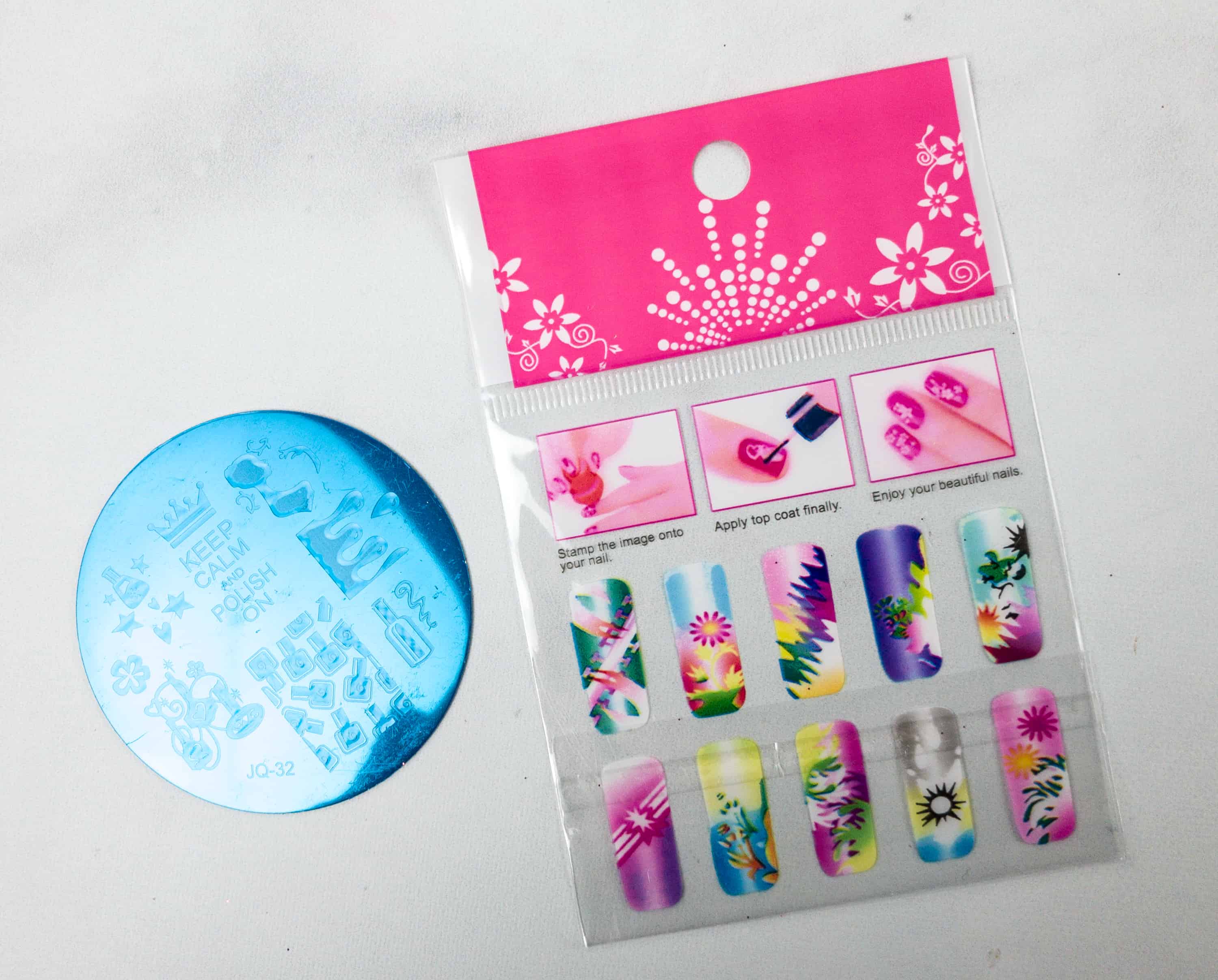 You just have to apply your choice of nail polish, scrape with the scraper, stamp the image on your nail, and then apply top coat!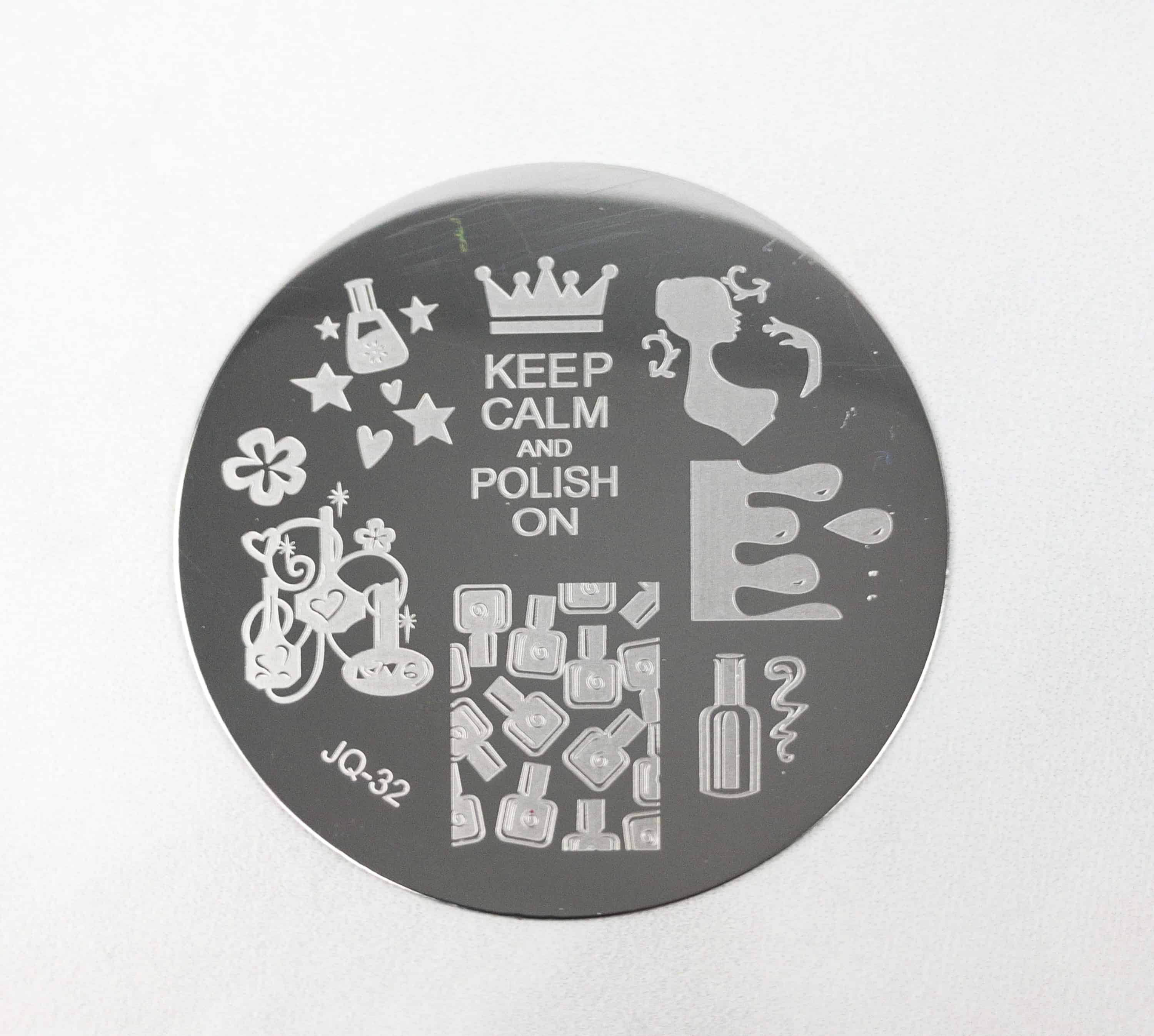 Here's the closer look at the stamp plate designs. I want to try everything!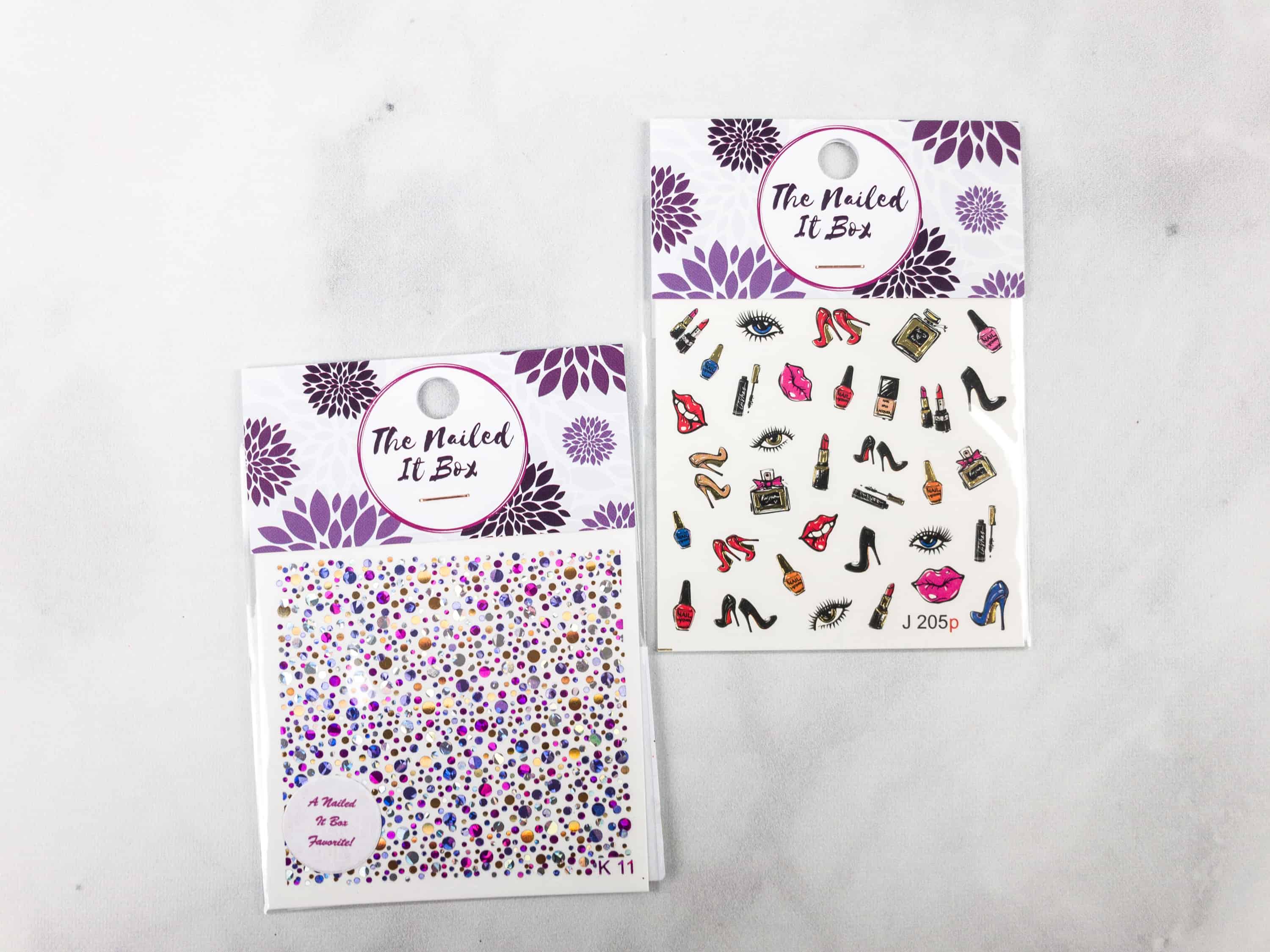 Nail Water Decals. There are two sheets of nail water decals in the box and I'm happy because it's something I could use when I'm too lazy to actually paint intricate nail designs. I could just stick these on my already painted nails, apply top coat, then it's good to go!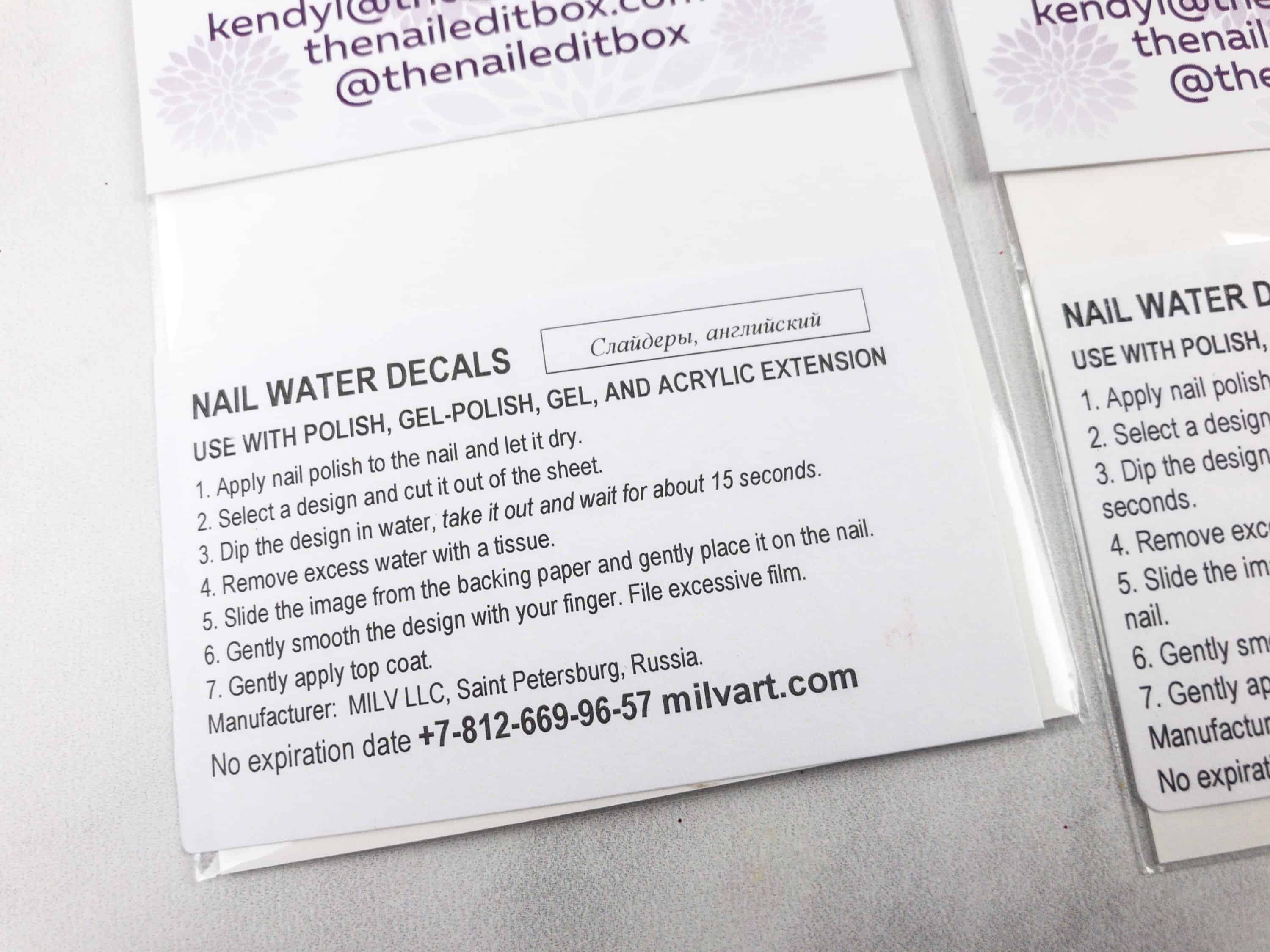 The back of each decal sheet comes with step by step instructions.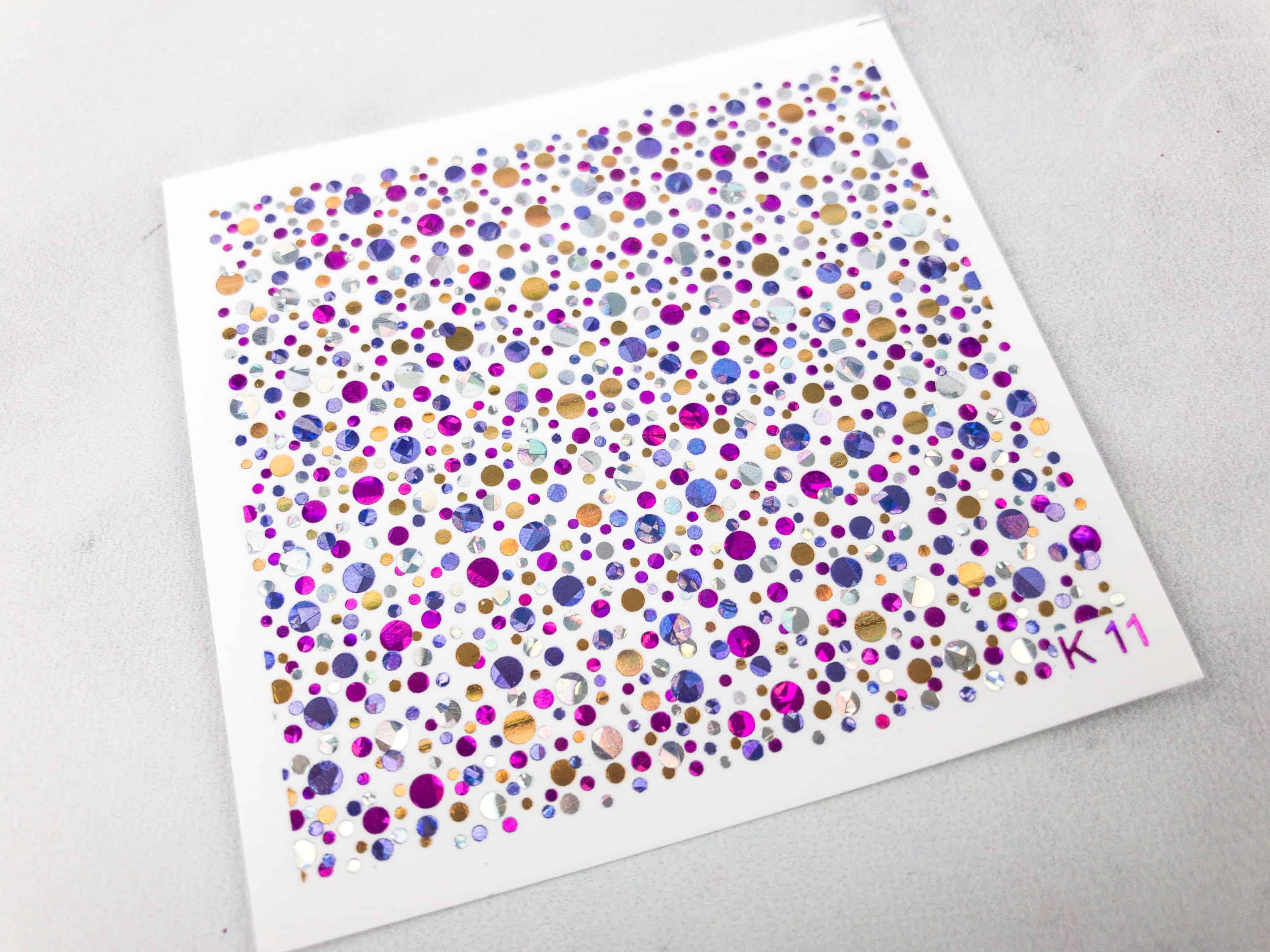 This first sheet looks like colorful little sequins, or gems that add glimmer to my nails!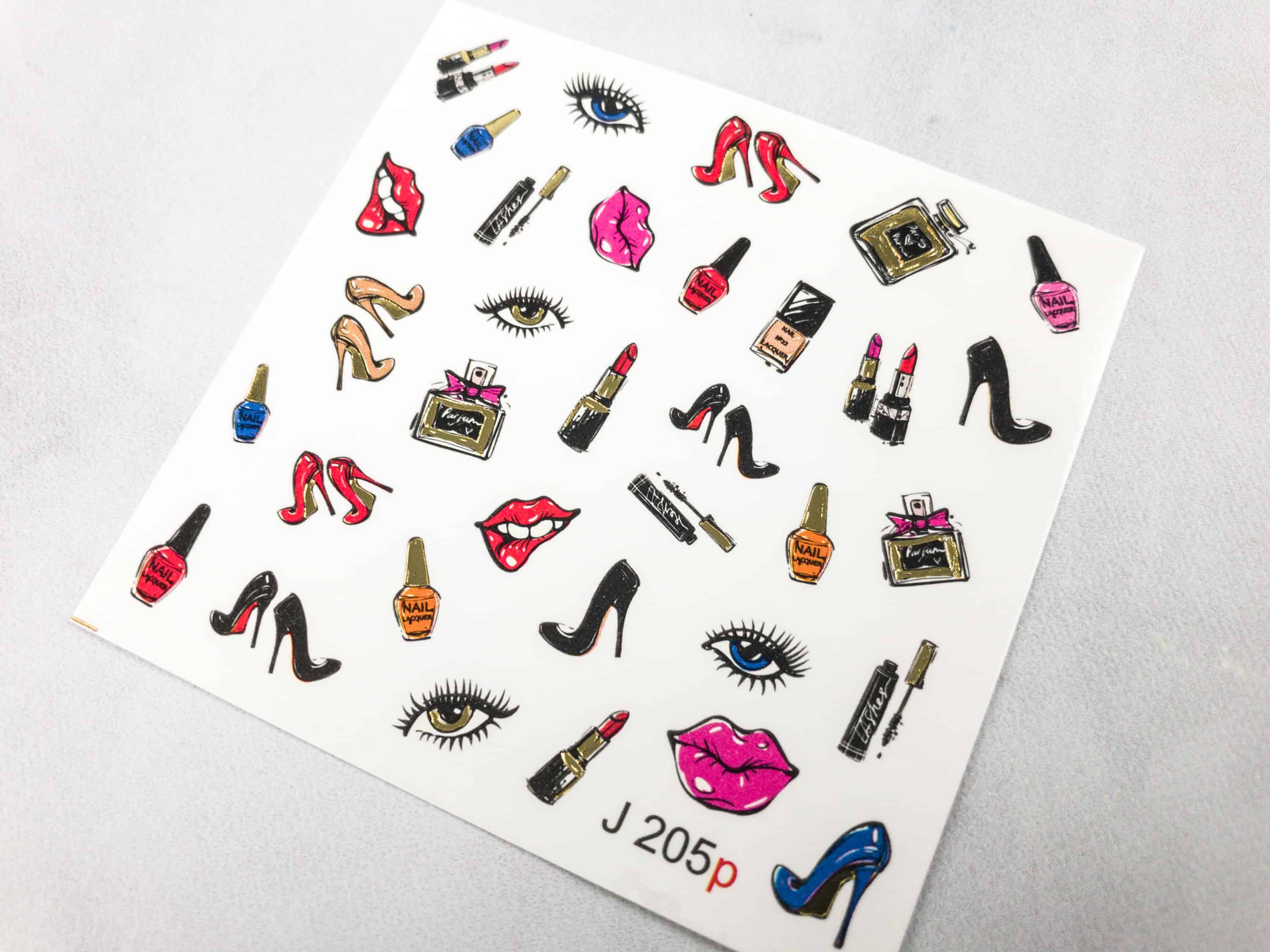 The second sheet is really cute! It features shoes, nail polish bottles, mascaras, lipsticks, and more!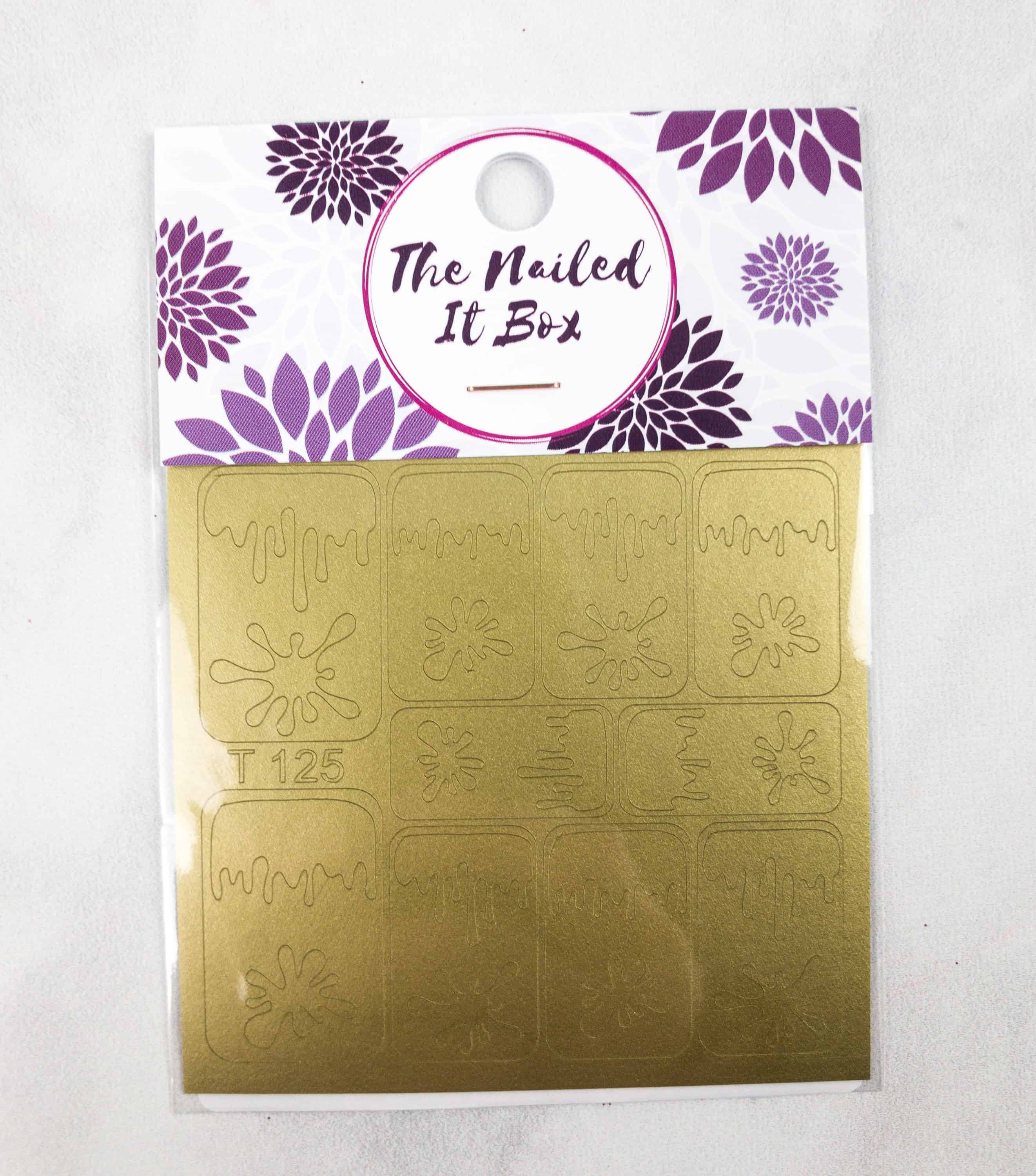 Stencils. These nail stencils look like paint splatters when applied.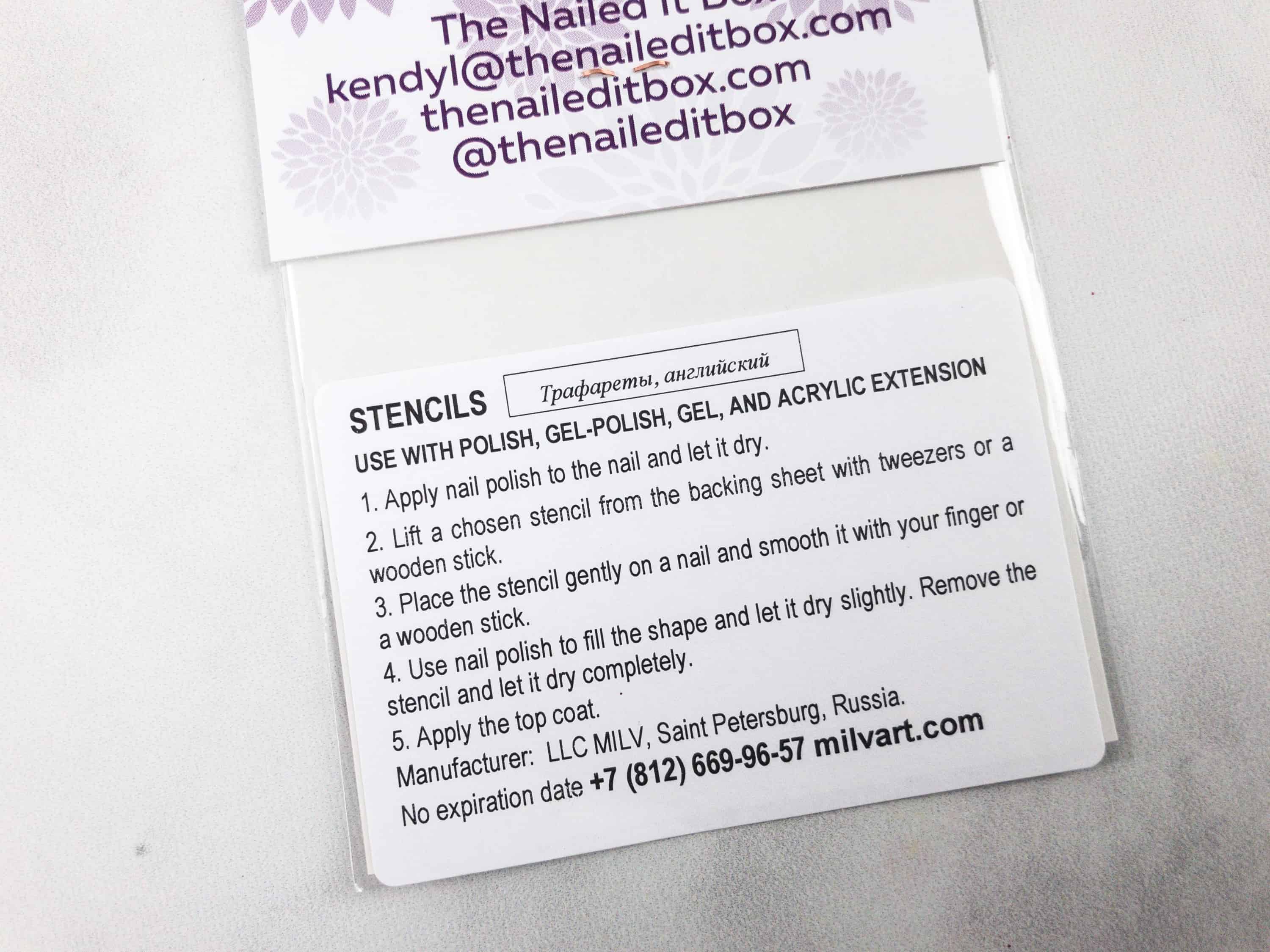 Just like the decals, it came complete with instructions at the back of the sheet.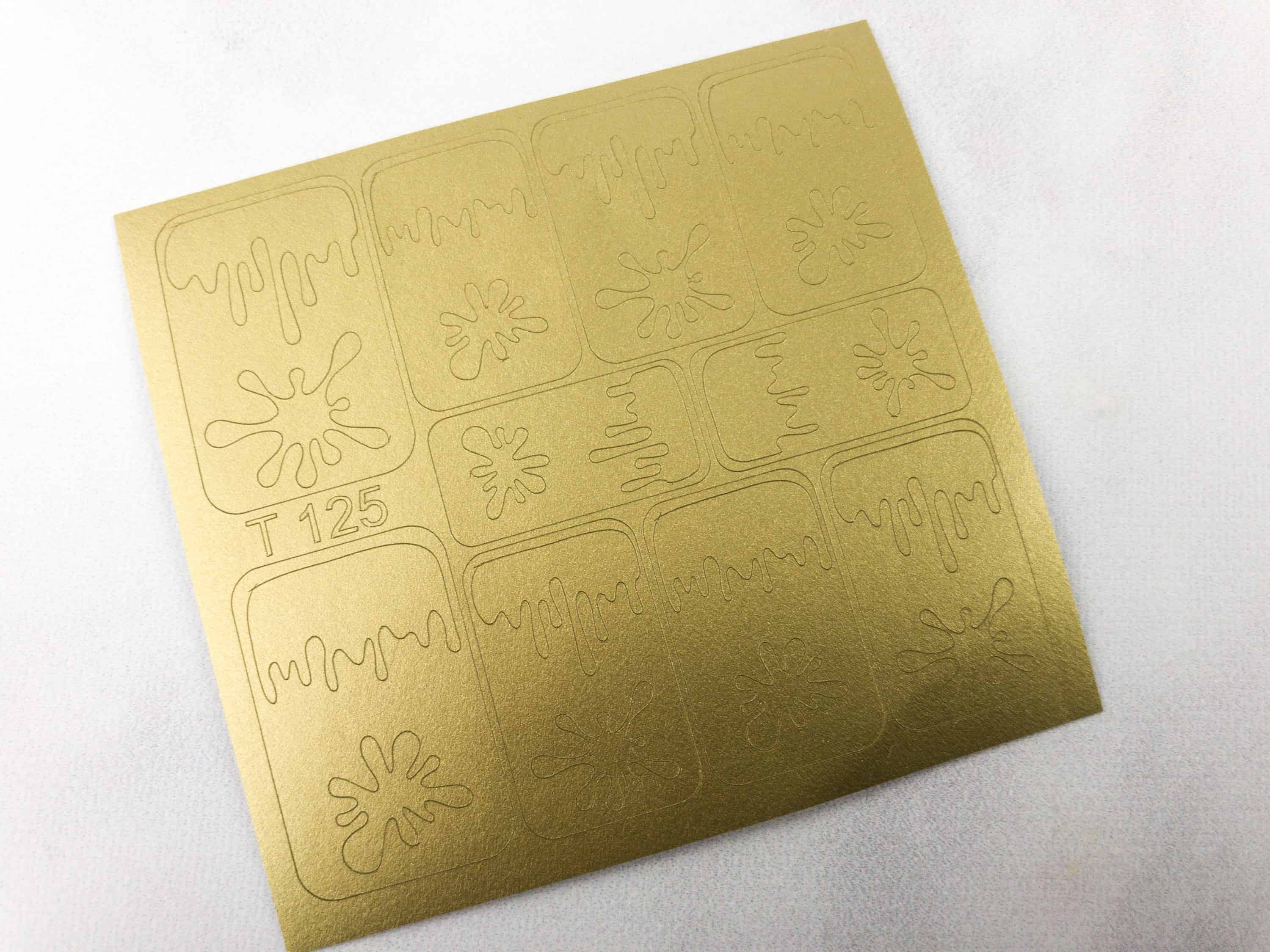 The sheet provided 10 stencils, so each nail on my hands will get one! I'll use colorful polishes for these!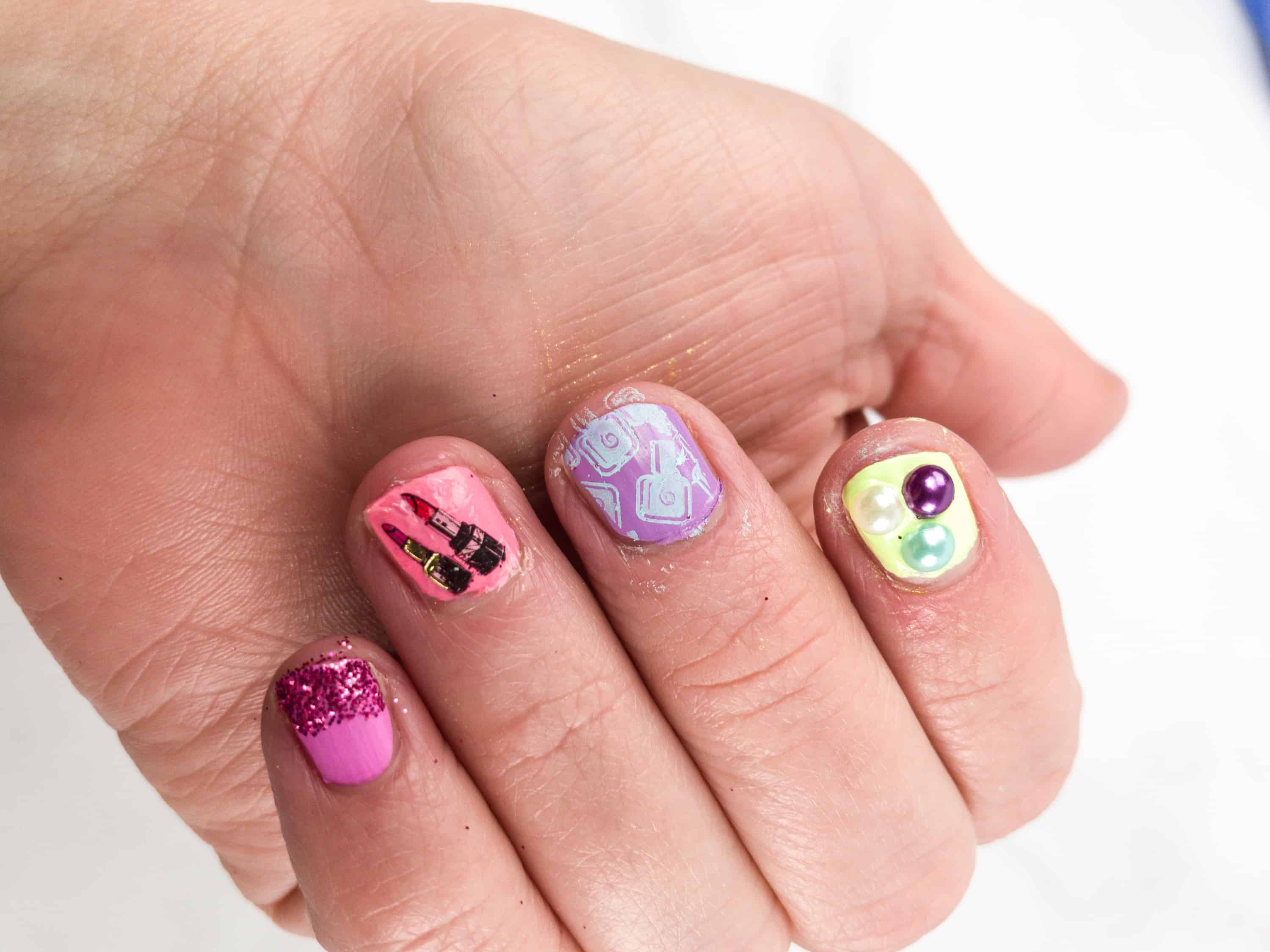 Here's how all the decor and design techniques look on my nails! Note that this was just a quickie for demo purposes, I don't think anyone would wear their nails like this, and I didn't clean up. But it still makes me feel like a rockstar.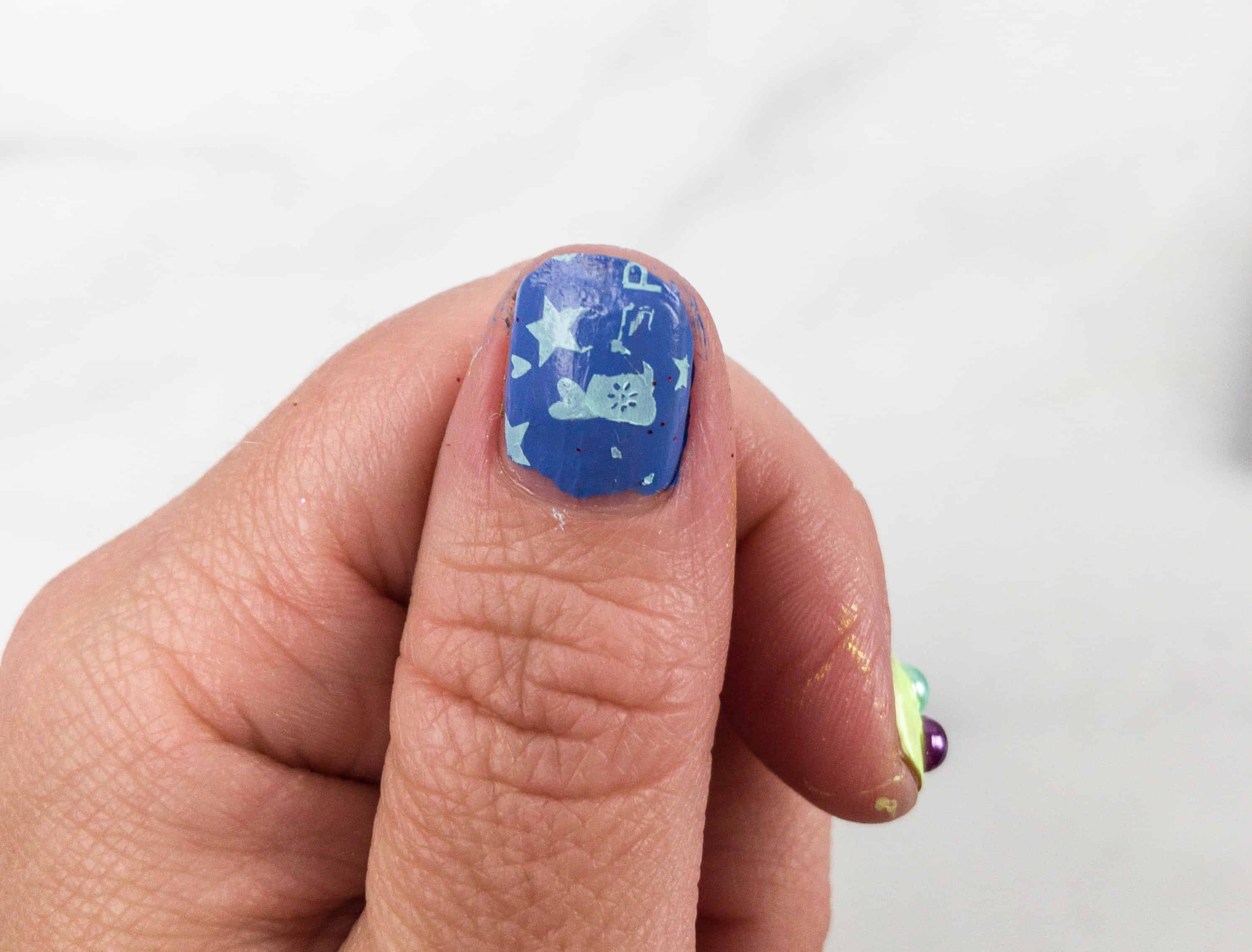 Nail stamping is really fun!
My first haul from Nailed It is awesome! This box is worth a try, especially for nail art enthusiasts. Even those who are just starting to do their own nails will find this subscription fun, as they provide easy to use nail art tools with step by step instructions. All I really need now is a couple of new nail polish colors and I'm good! What's really great is how inexpensive this subscription is, too.
What do you think about our Nailed It box?
Visit Nailed It! Nail Art Made Easy to subscribe or find out more!