The Men's Health Box is a quarterly subscription box service curated by the editors of Men's Health magazine. The box costs $89.99 per quarter, and promises a "kickass box of curated products" worth more than $150.
The box is always stuffed to the top with products. Usually, they have no room for packing material.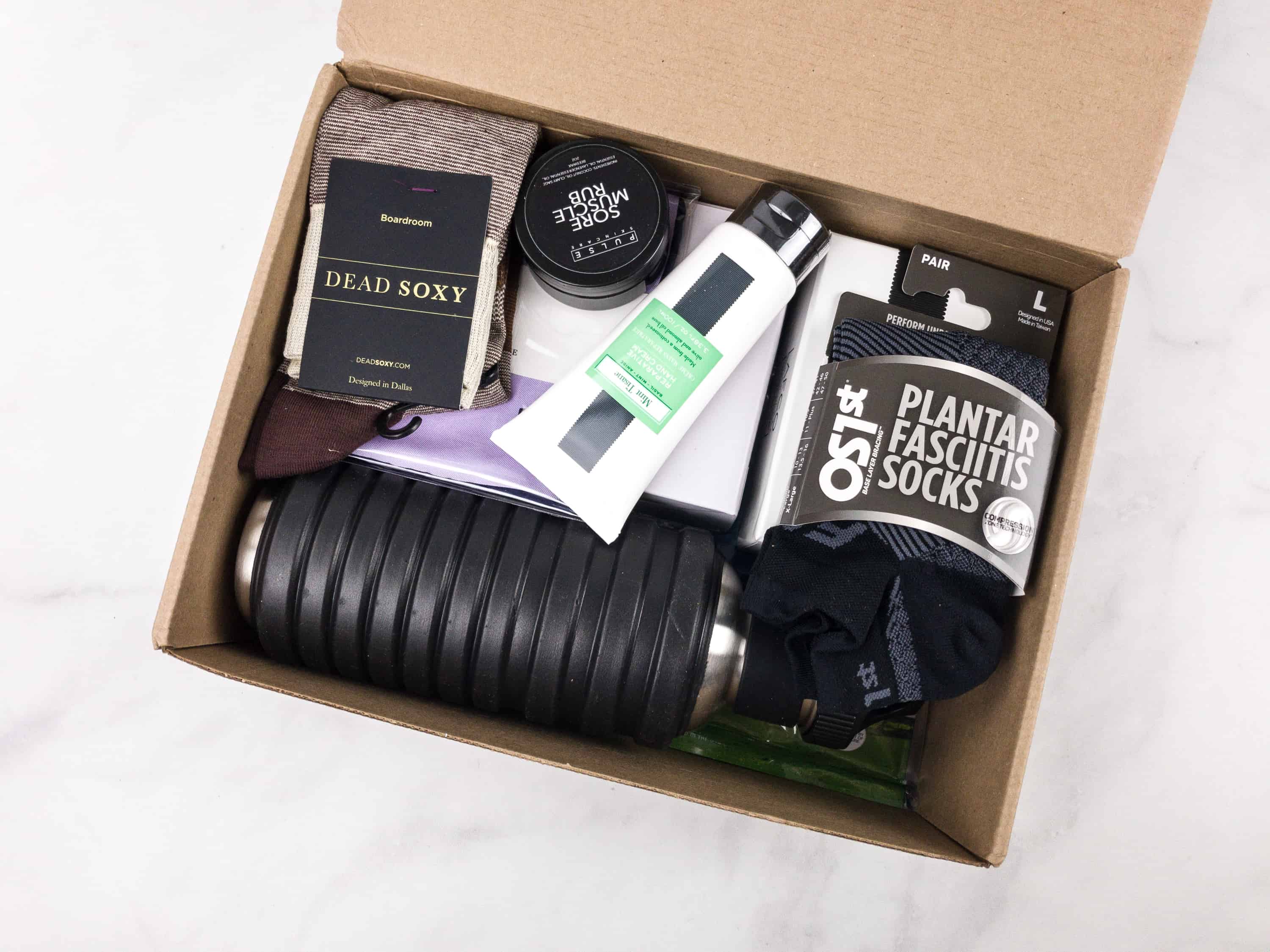 Men's Health definitely packs a ton in every box. It's all curated with self-improvement as the goal — but they include items related to fashion and grooming, as well as health and fitness.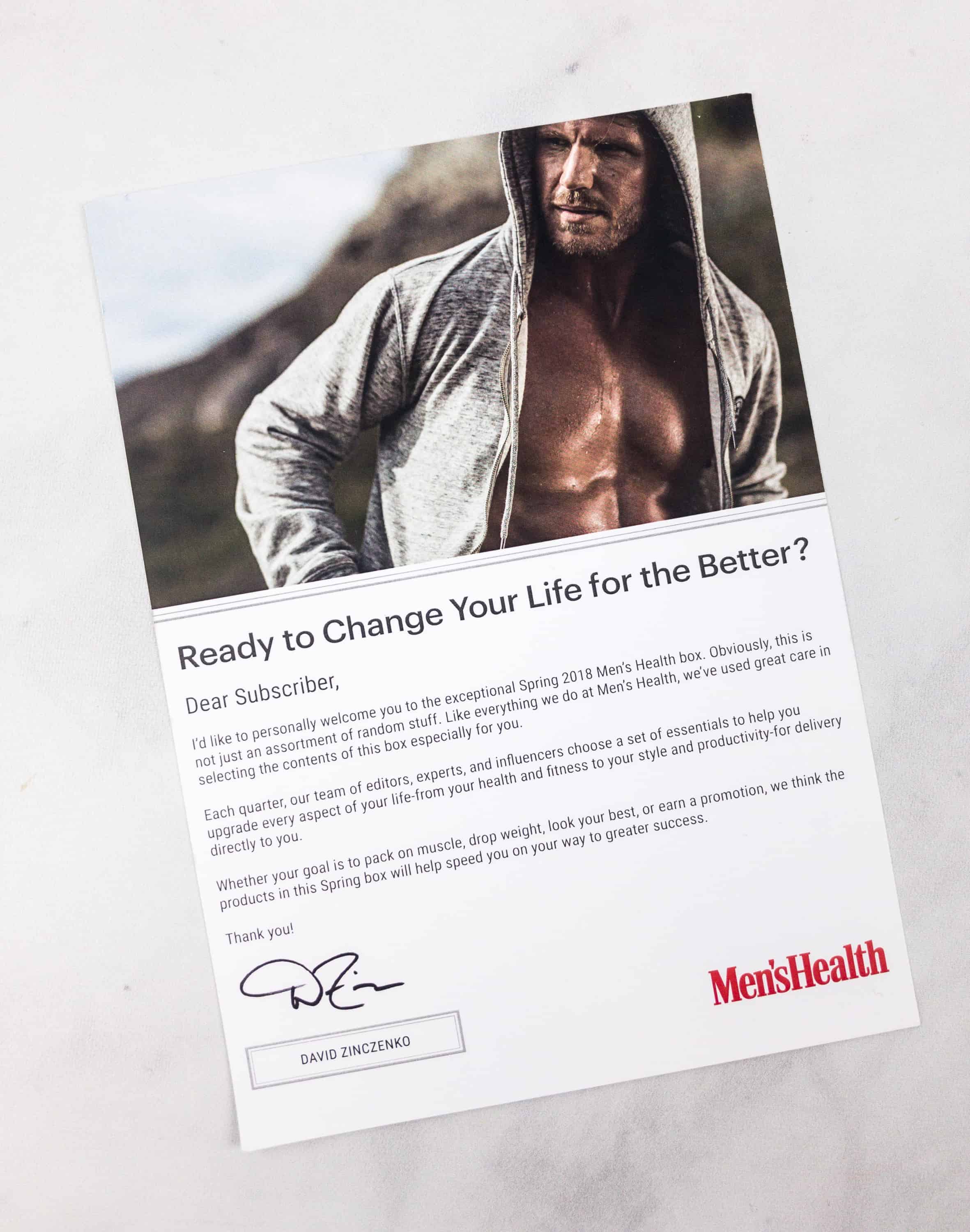 A letter from David Zinczenko, Director of Men's Fitness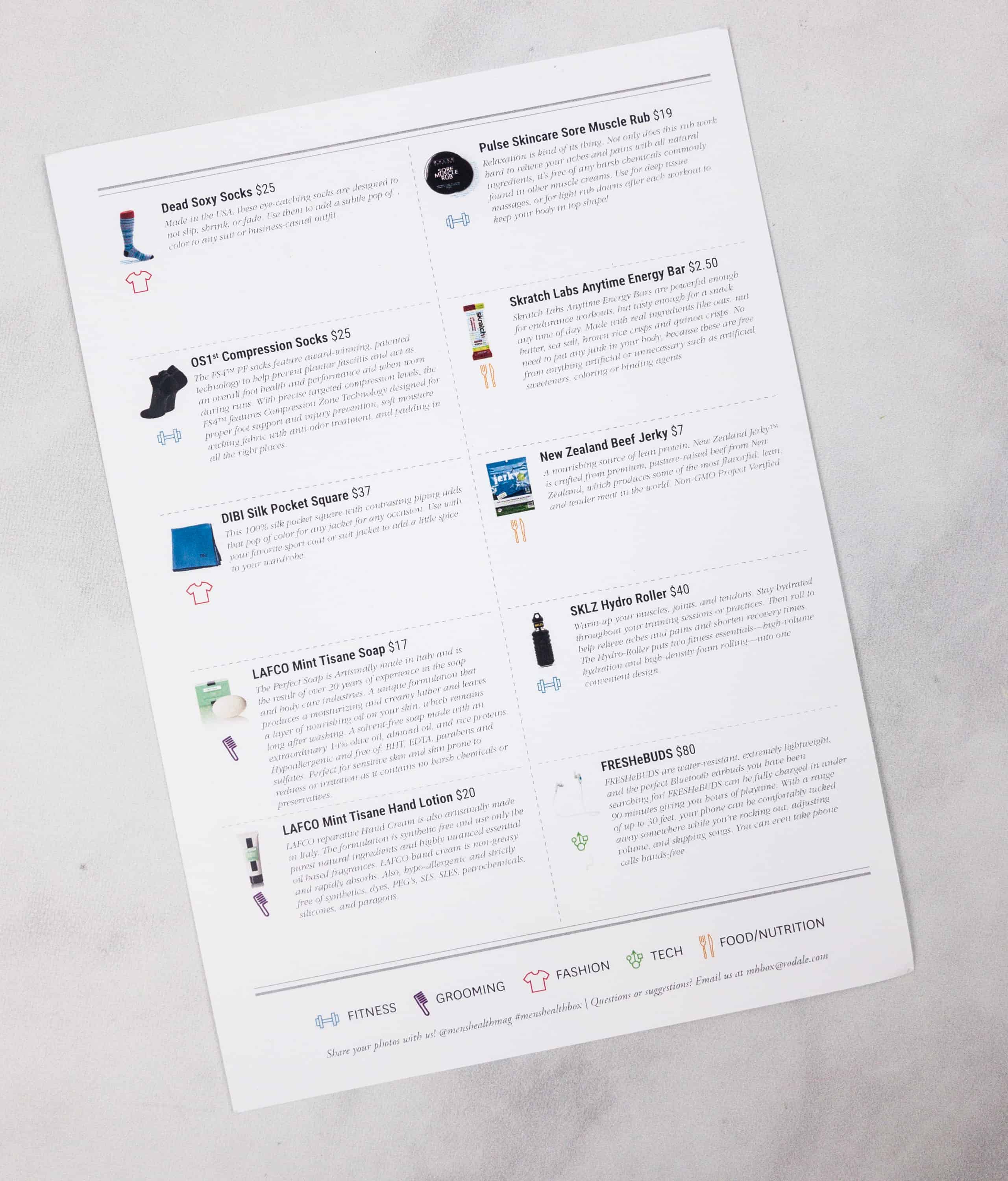 The information card lists everything in the box, giving a brief description and approximate value. The box promises to deliver goods relating to fitness, grooming, fashion, tech, and food/nutrition – little colorful icons show which category each item represents. I've found that there is typically one Tech item and multiple items for each of the other categories — 14 total items in the box!
Everything in my Men's Health Box this quarter.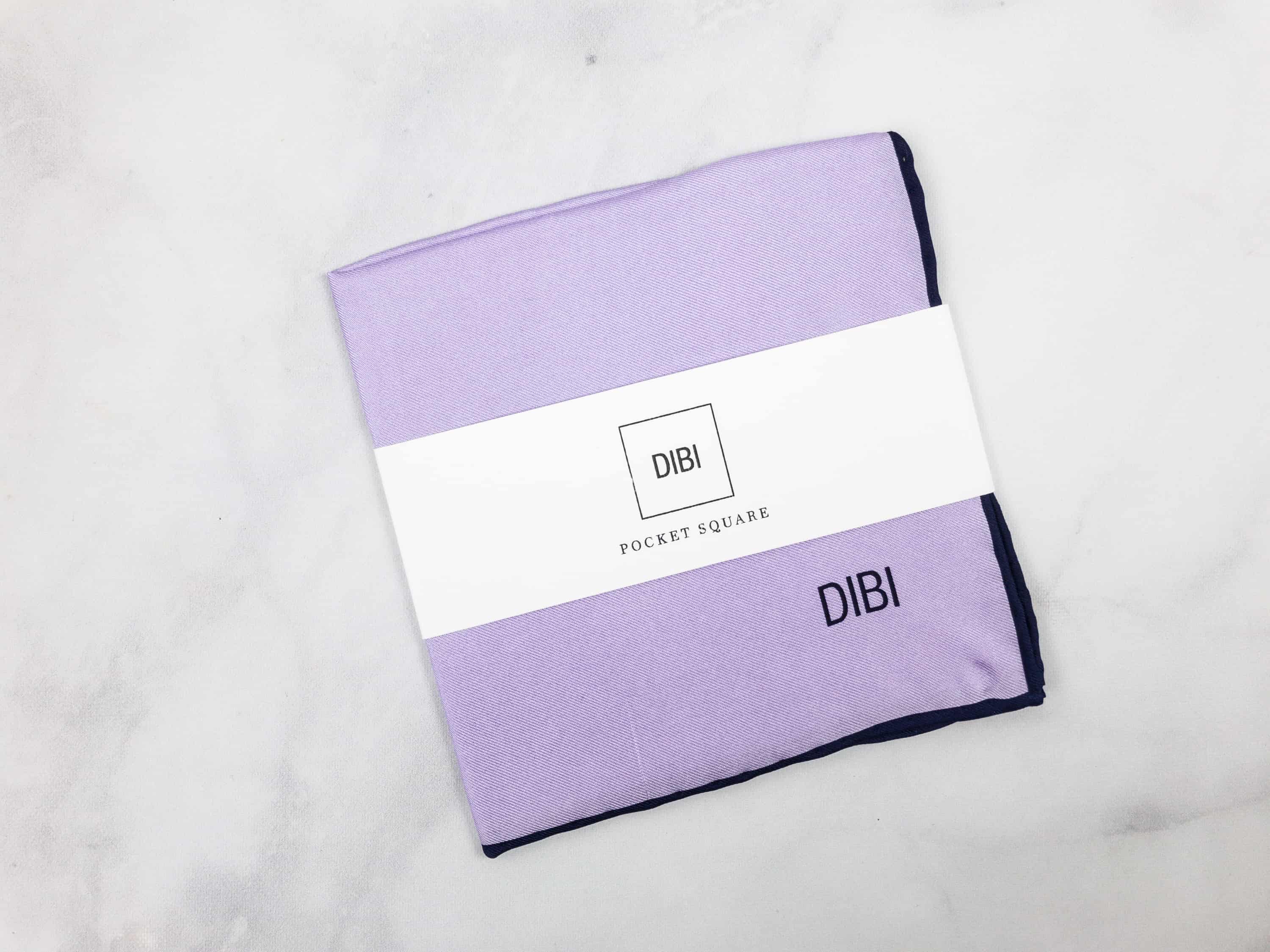 Dibi Silk Pocket Square ($37) This handkerchief is made of lilac 100% silk with navy blue trim.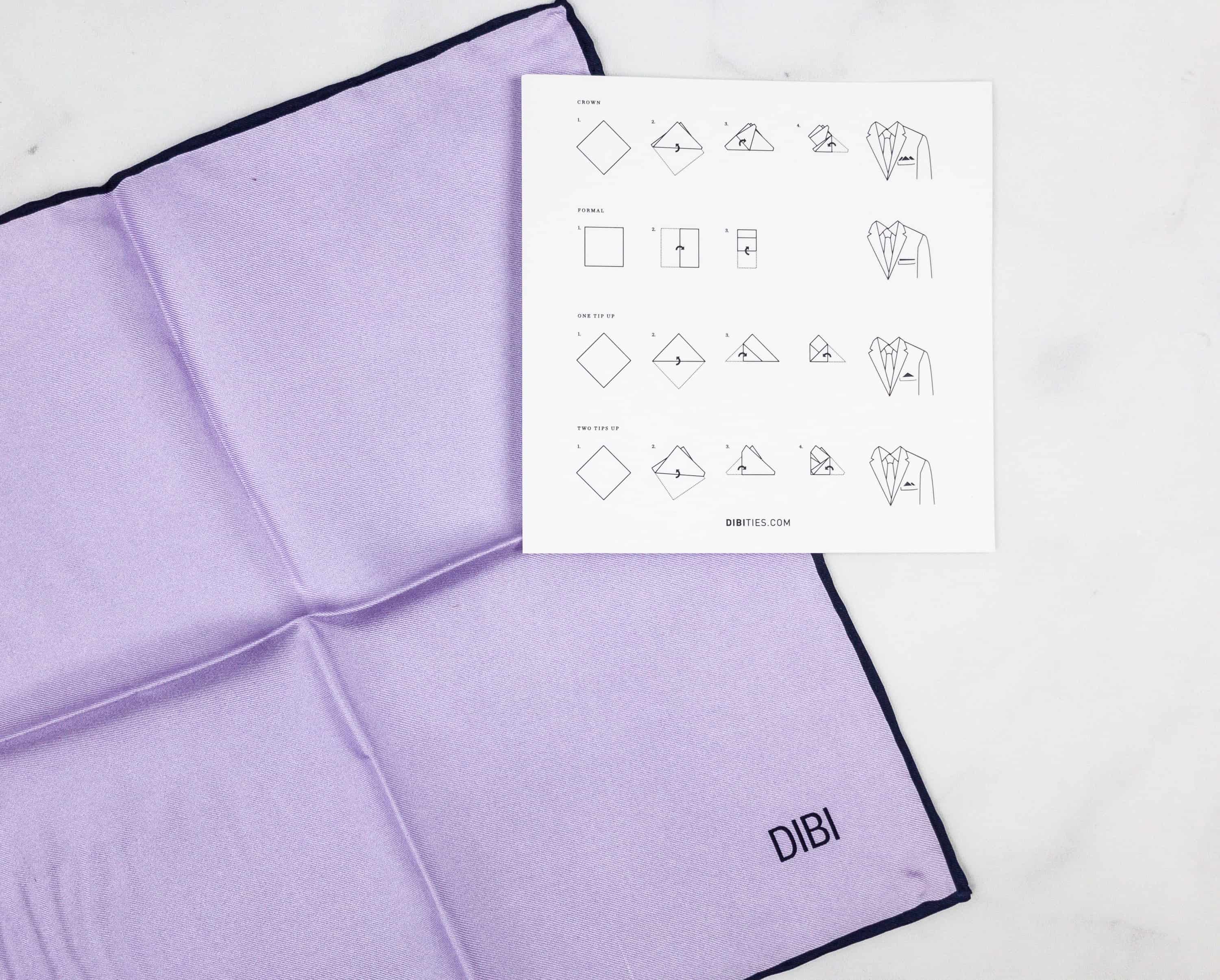 DIBI is imprinted on the lower right part of the handkerchief. They also included an instruction manual showing different ways on how it could be used!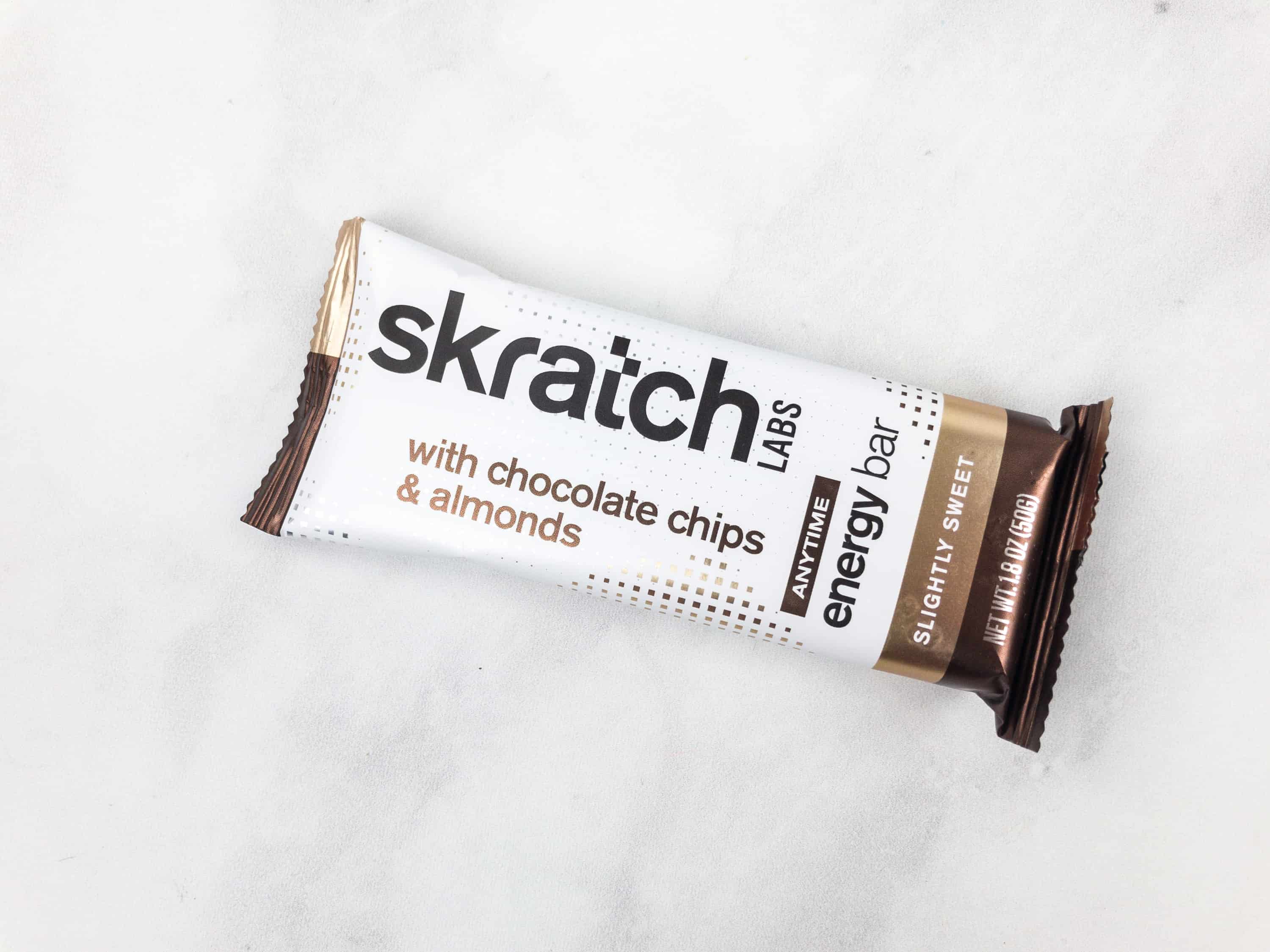 Skratch Labs Energy Bar With Chocolate Chips & Almonds ($2.65) Ideal as a workout snack or trail food, this energy bar is made with real ingredients like oats, nuts, butter, sea salt, brown rice crisps, and quinoa crisps. It tastes delicious and I just love munching on this knowing that it contains less sugar than the usual energy bars.
It's free from anything artificial like sweeteners, coloring, or binding agents. It's also non-GMO, gluten-free, dairy-free, vegan, and kosher.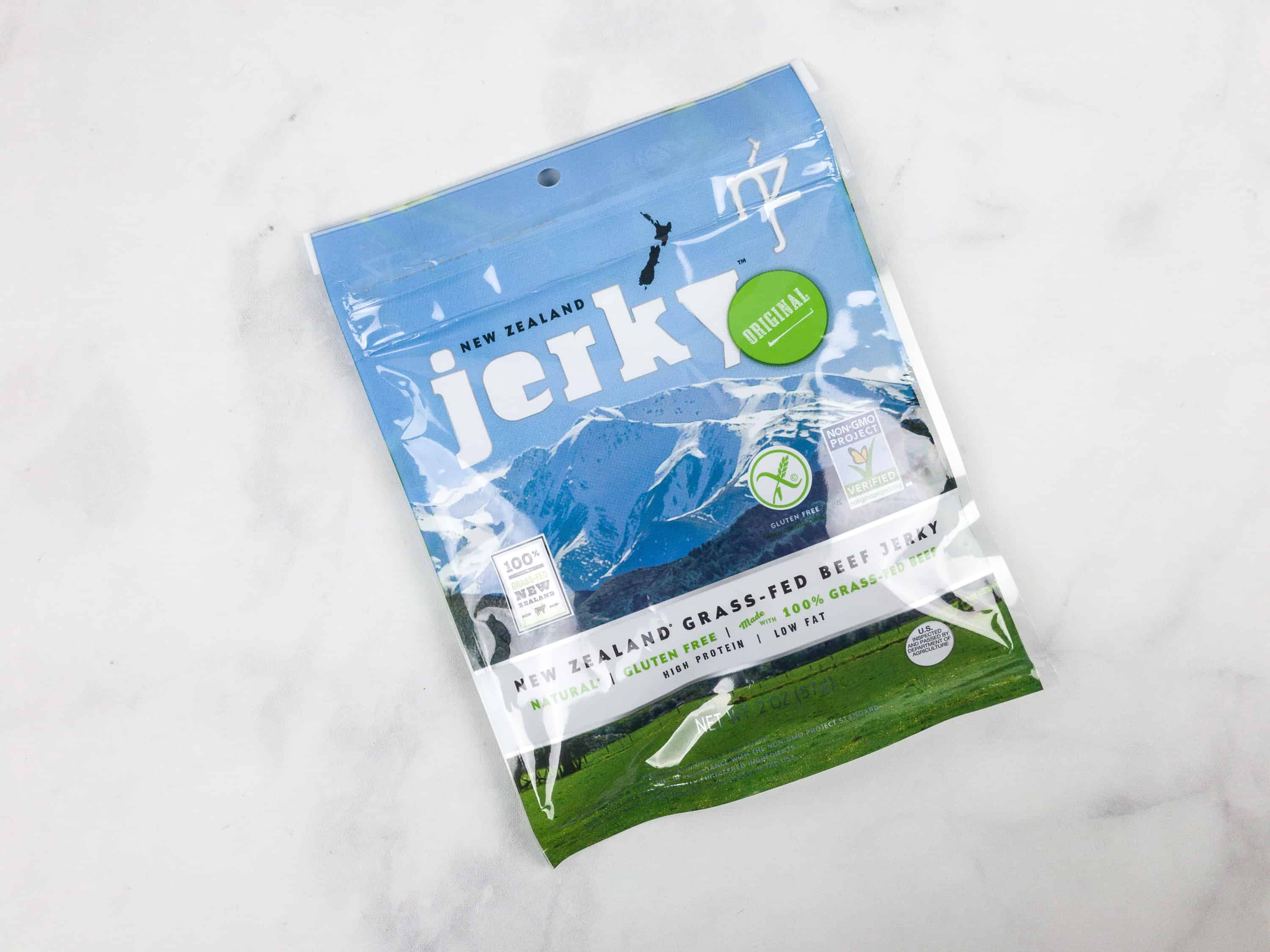 New Zealand Beef Jerky ($6) If you're looking for a yummy source of protein, this beef jerky is just perfect. It's made with 100% grass-fed beef from New Zealand, plus other natural ingredients.
The pack contains tender bite-sized pieces of jerky. They have a smokey flavor and a strong meaty base which was attained using a traditional smoking process.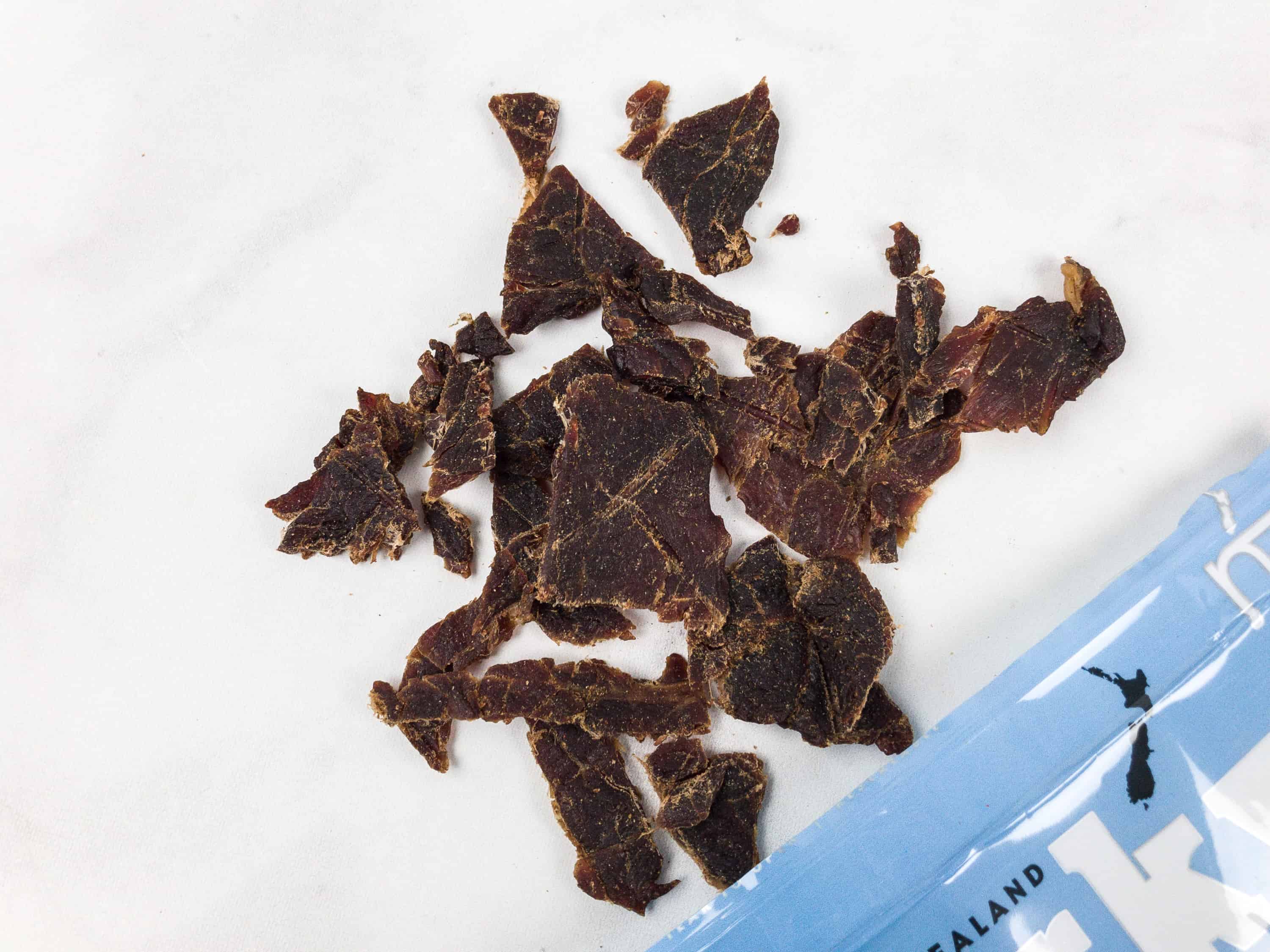 It also comes in a resealable packaging, making it a convenient snack to bring wherever I go. I can also just reseal it for later consumption.
Mint Tisane Nourishing Body Cream (bonus) It's a plant-based body cream made from the omega-rich blend of argan, jojoba and shea oils. It smells really good, thanks to orange blossom extract!
The formula is hypo-allergenic and free of dyes, petrochemicals, synthetics, and silicones. It's so creamy and rich, but highly absorbent! It left my skin smooth and moisturized all day!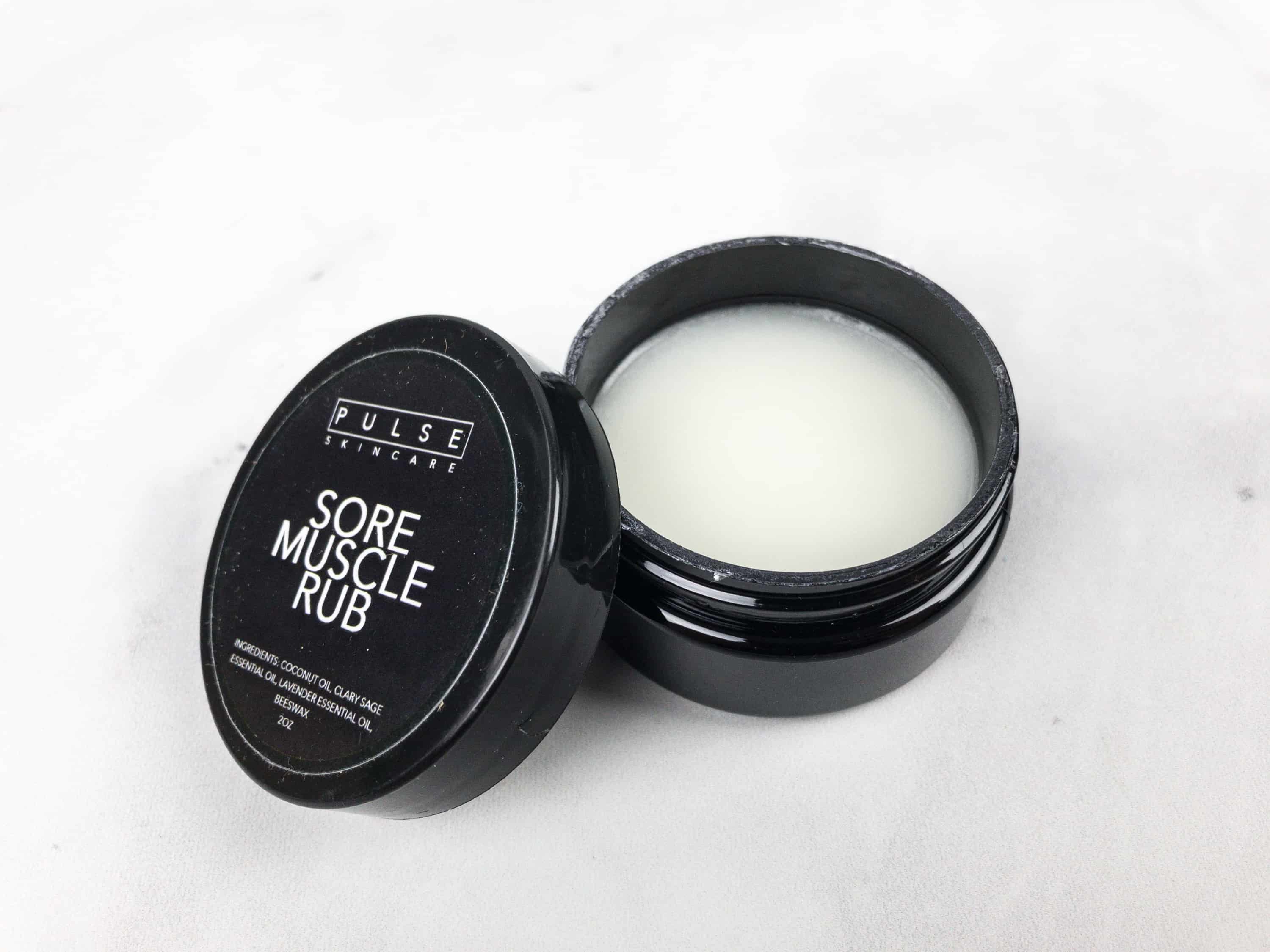 Pulse Skincare Sore Muscle Rub ($18.95) Dealing with muscle pain or swelling is easier because of this rub. You just have to get a little amount, massage lightly on your sore muscle, let it absorb, and wait for the relieving effect. It's made with all natural ingredients and the lavender scent makes it even more relaxing. Most of all, it doesn't have a burning smell like the usual muscle rubs.
Mint Tisane Reparative Hand Cream ($7.21) This hand cream boasts of a rich concentration of botanical oils including cotton, jojoba, almond, olive and corn germ oils. It's light and nourishing, and it soothed my hands really well.
With continued use, it heals and repairs dry cracked skin while providing a lasting protective barrier!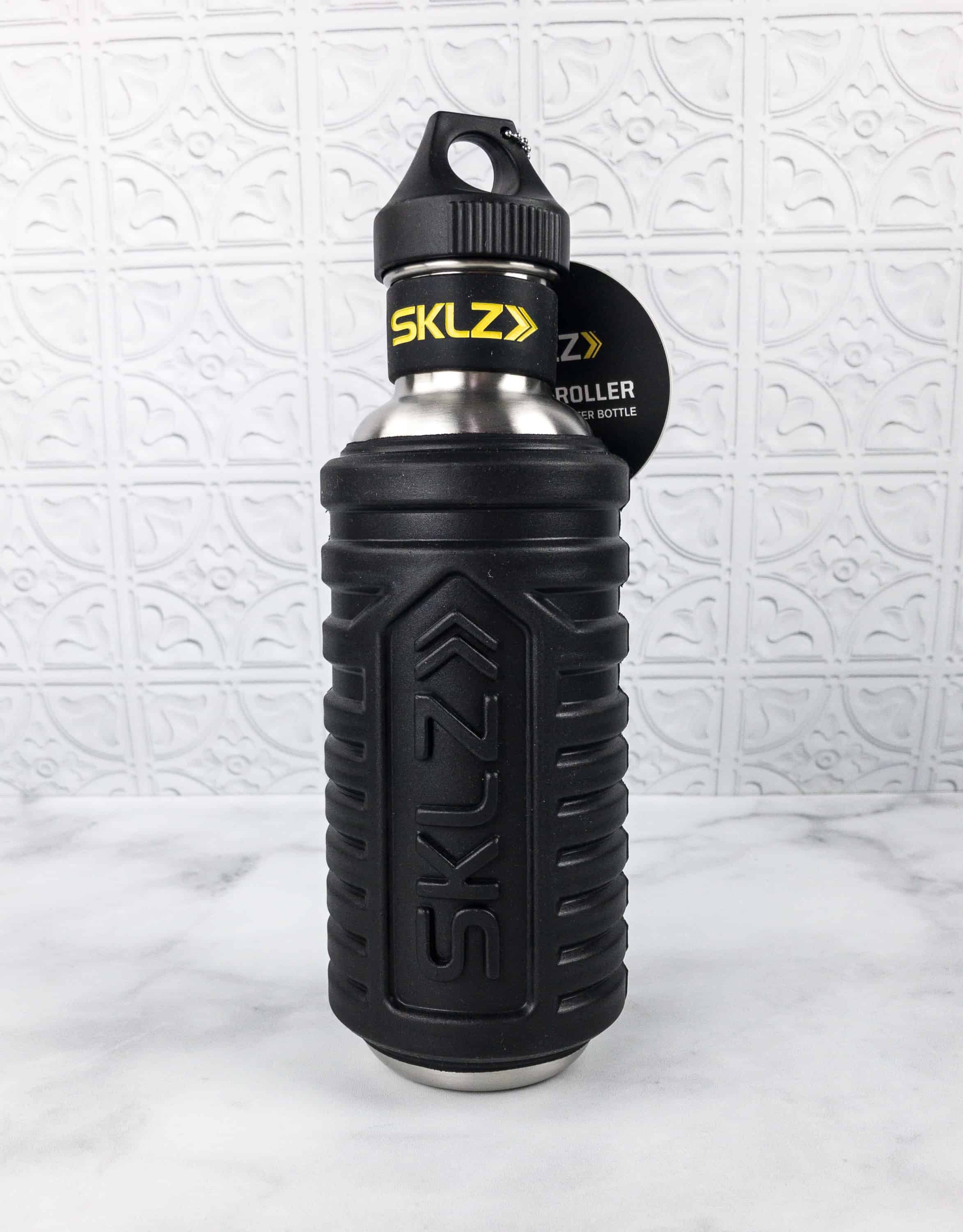 SKLZ Hydro Roller ($22.50) I found a new on-the-road companion in this hydro-roller, a water bottle and roller in one. It's made of stainless steel with high density foam roller exterior.
It's leak-proof and designed for easy packing. Fill it with water or energy drinks, so you can stay hydrated whether you're going to the gym or you're traveling somewhere far. Then, use the bottle's exterior to warm up your muscles, joints and tendons before any training session, game, or outdoor activity.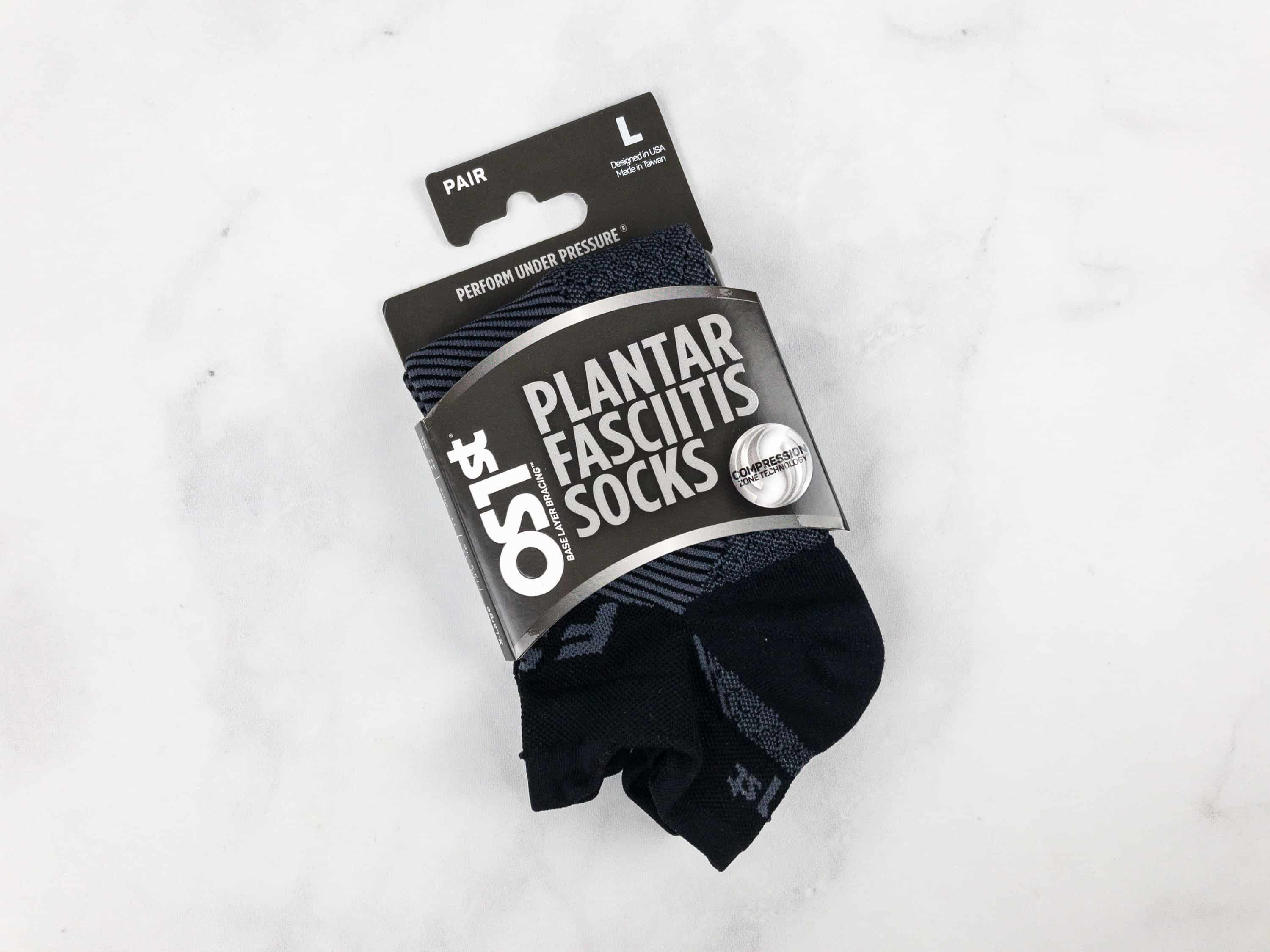 OS1st Compression Socks ($25) Also known as FS4 Plantar Fasciitis Compression Socks, this pair of socks features Compression Zone Technology that is designed for proper foot support and injury prevention.
These socks are made from soft moisture-absorbing fabric with anti-odor treatment and properly placed padding that strengthens the foot structure and prevents possible injury.
It fits well and it's really comfortable too, ideal whether for a workout or for any sports activity.
Dead Soxy Socks – SIMILAR ($25) There's another pair of socks in the box, and this time it's meant for dressing up!
Simplicity is the ultimate sophistication.
I definitely agree!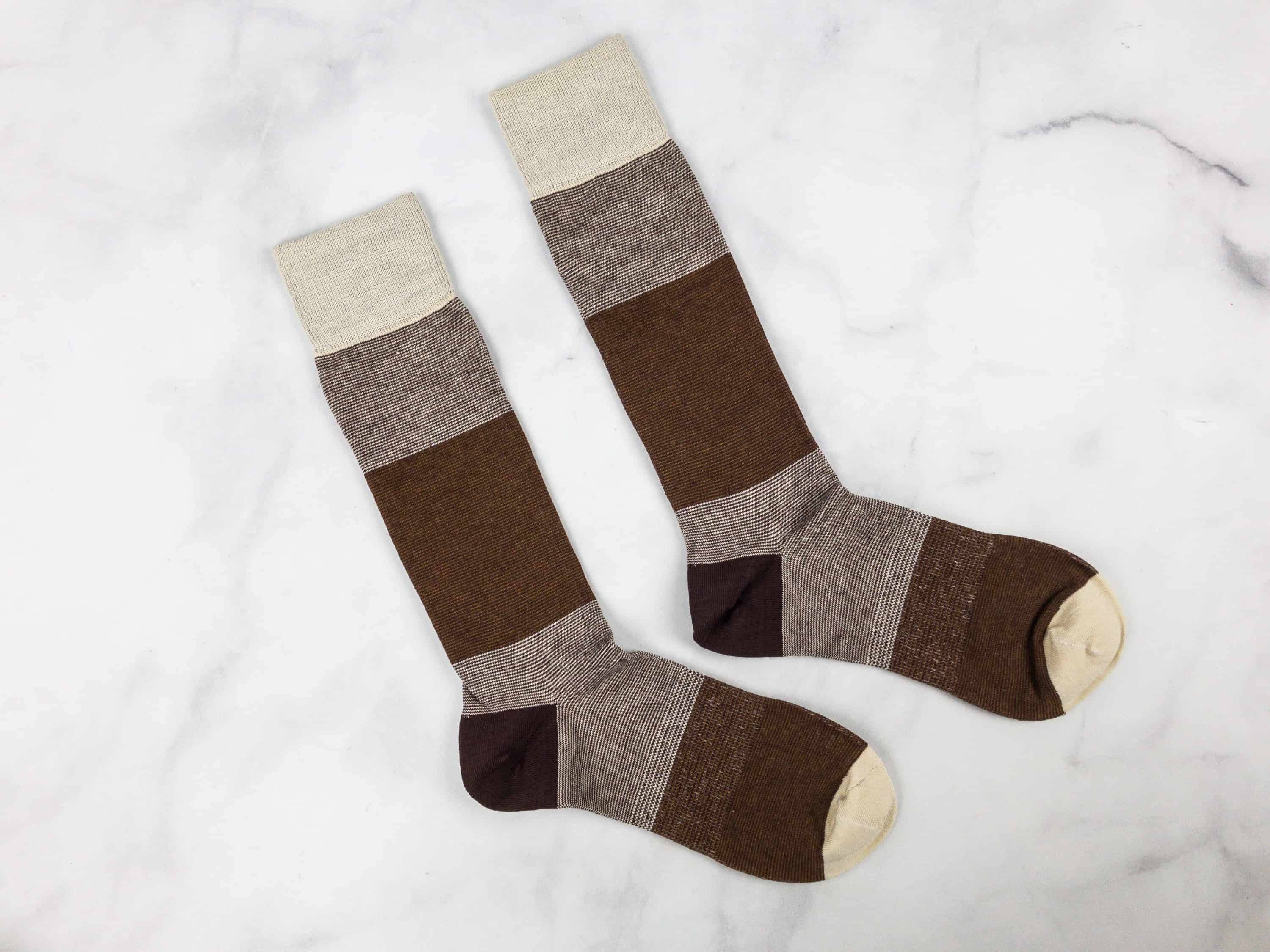 This pair is made of 75% bamboo, 20% polyester, and 5% elastane. It features different shades of brown, bringing a subtle pop of color to suits or any business casual outfit.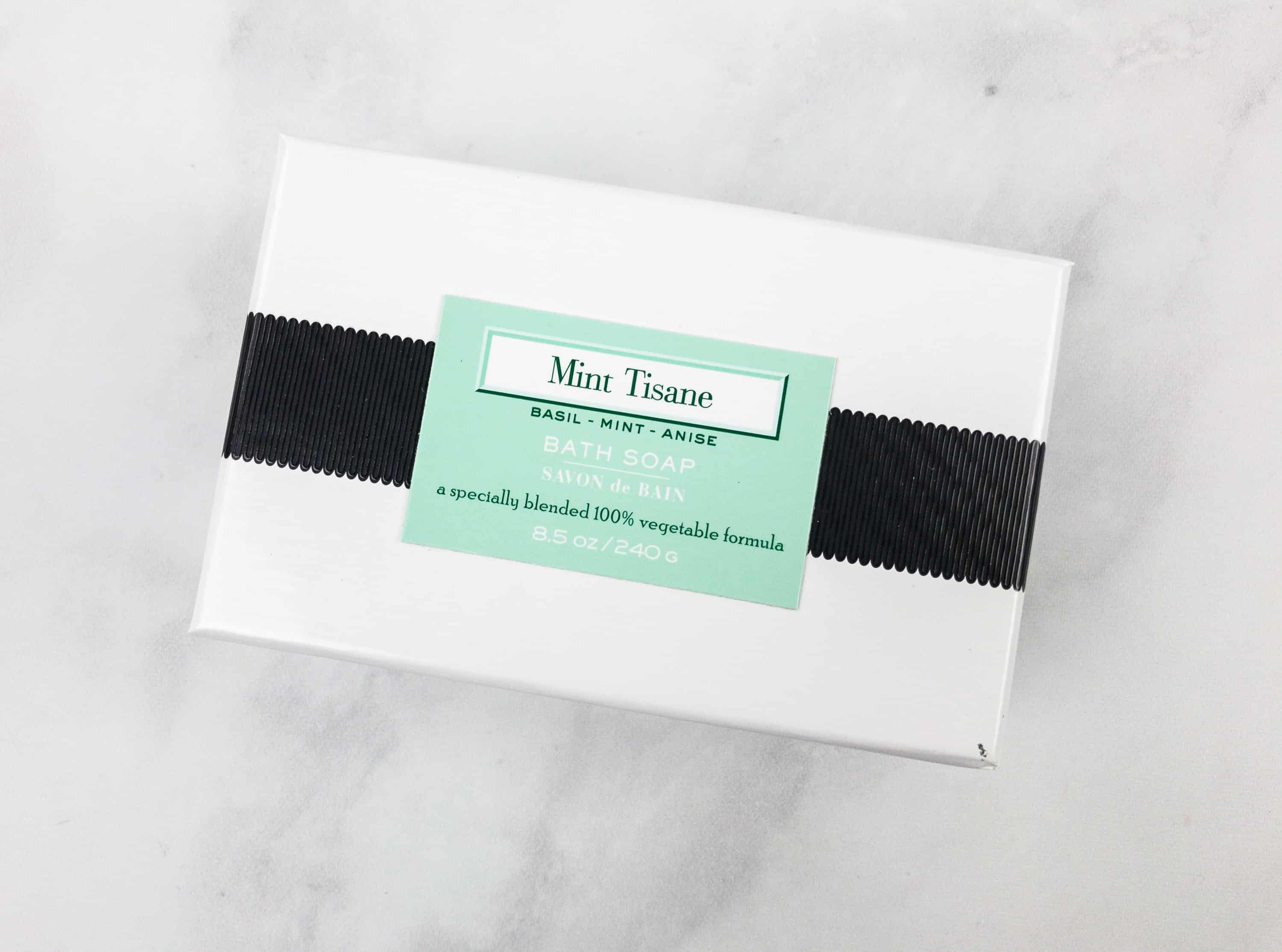 Mint Tisane Bath Soap ($17) I like the moisturizing and creamy lather that this natural bath soap produces!
It's hypoallergenic, perfect for those who are prone to redness or irritation. It contains no harsh chemicals or preservatives like BHT, EDTA, parabens and sulfates that may be harmful for sensitive skin.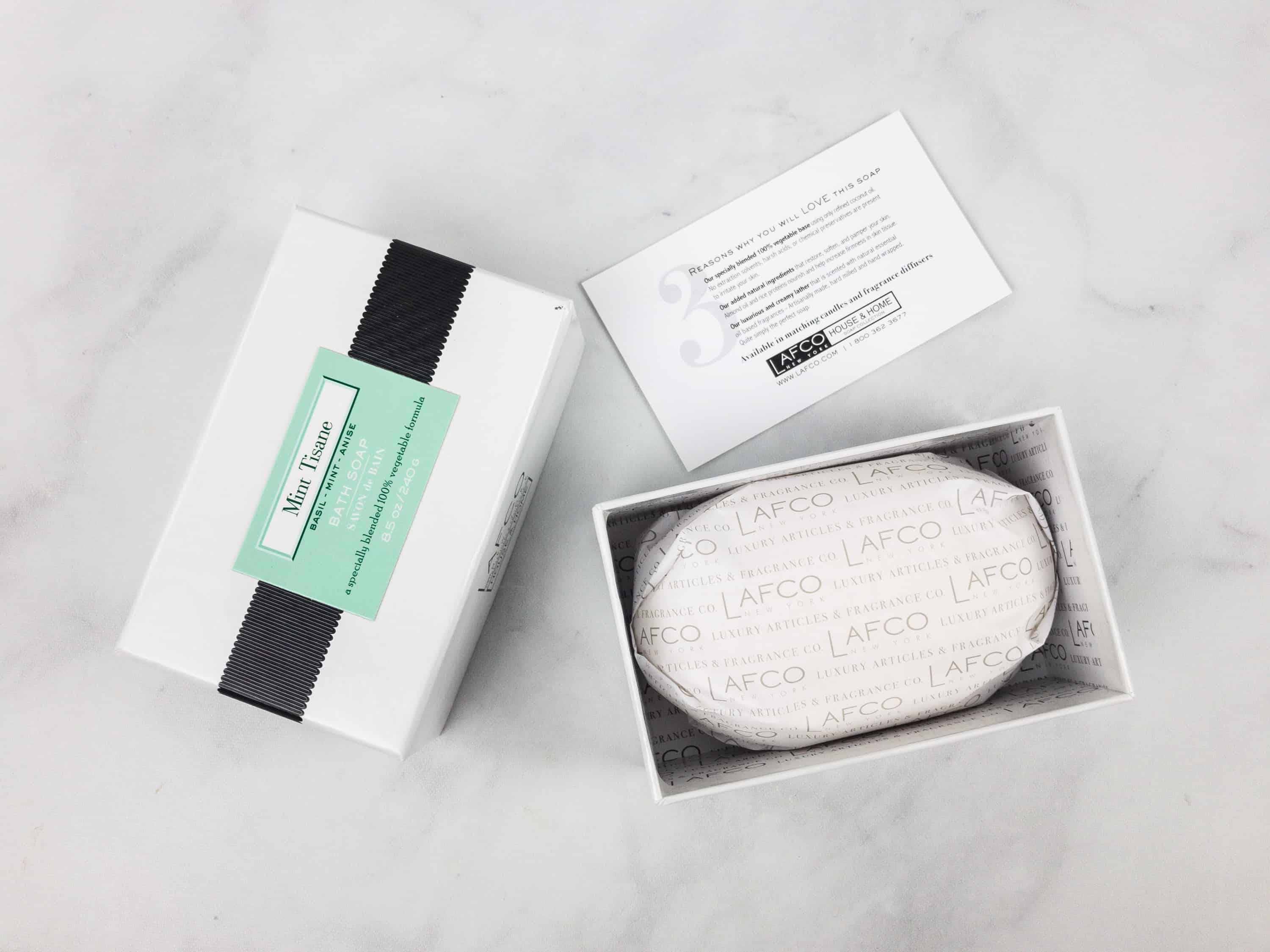 The soap was packaged nicely in a box. It also includes a card listing the benefits of using this soap.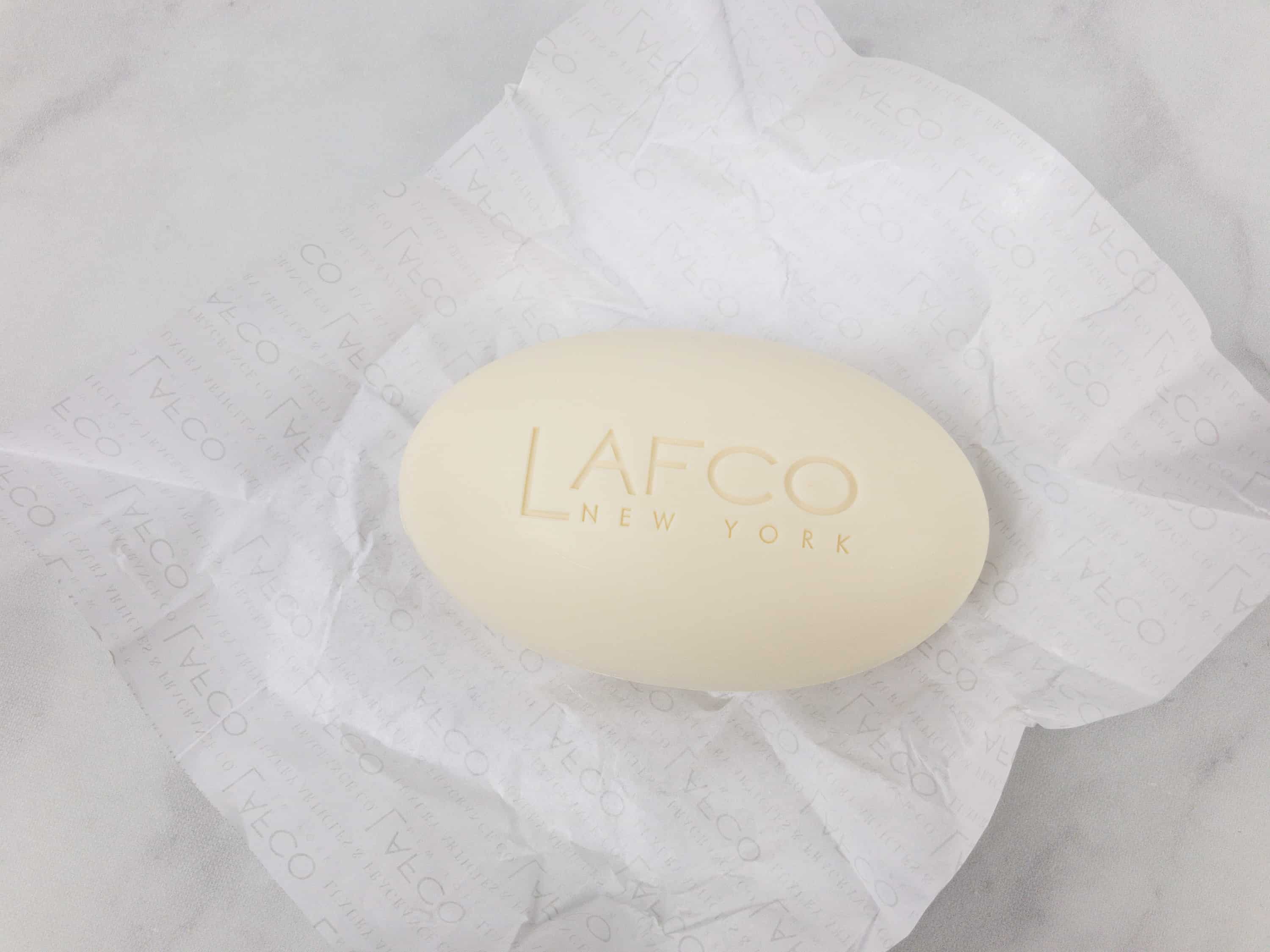 The brand name was engraved on the top of the smooth soap…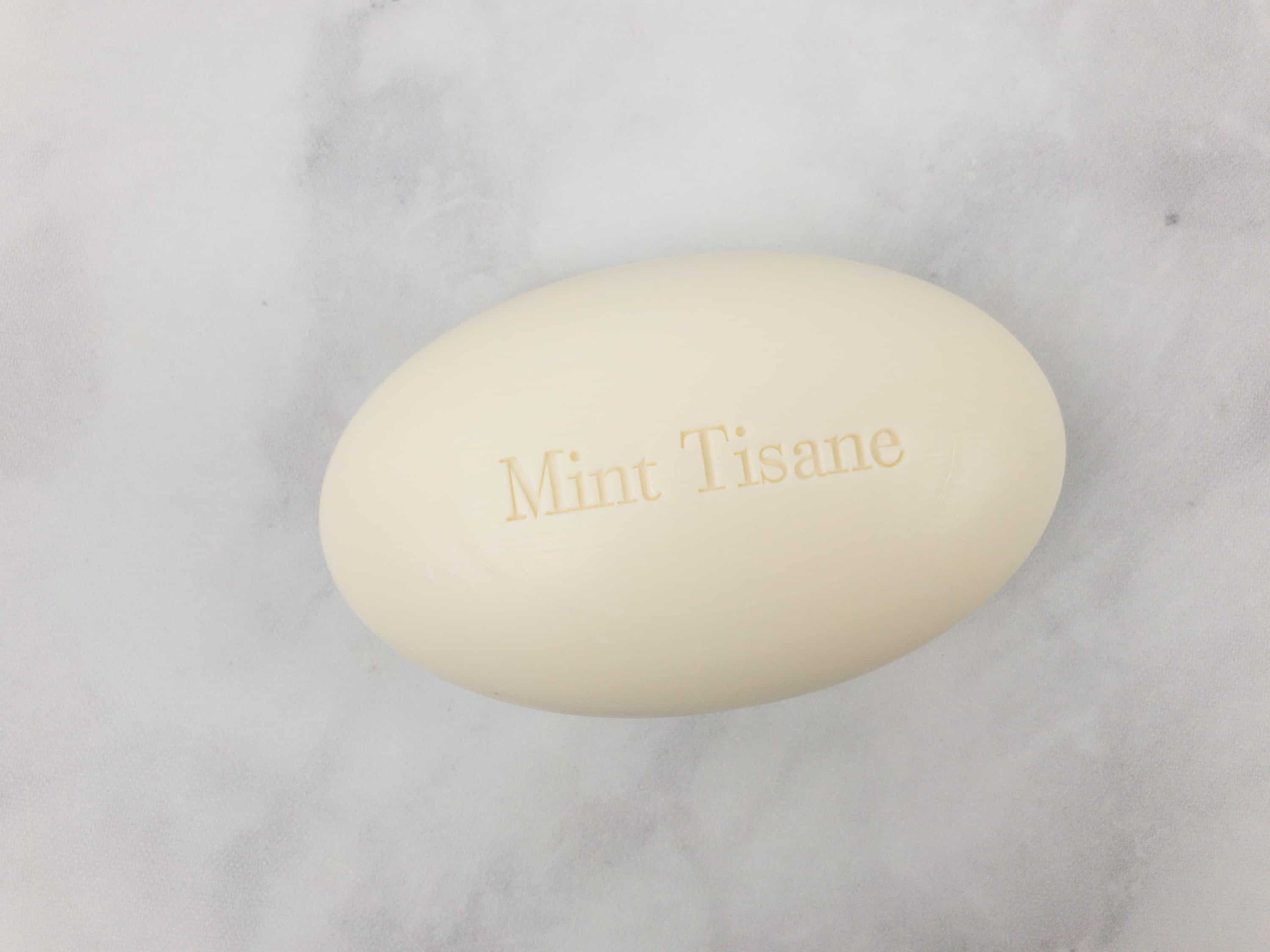 …while the soap name is carved on the opposite side.
Fresh E Buds ($79.95) This little white box contains noise cancelling ear buds!
Fresh-E-Buds are wireless earbuds that feature Bluetooth 4.0 which will automatically connect to your gadget.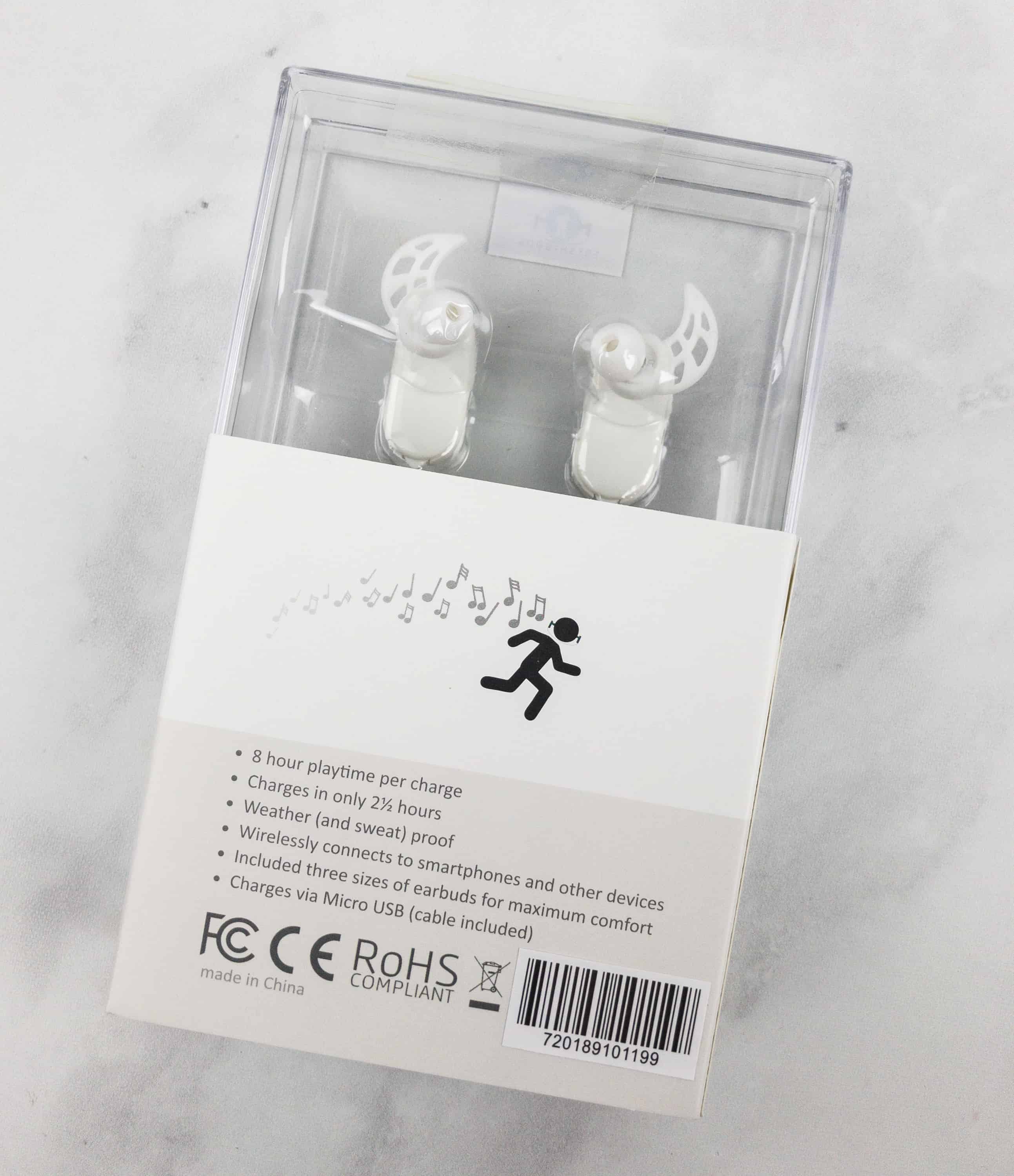 It's designed to suppress noise, which means you won't be interrupted easily by the outside world while listening to your favorite music or answering an important call.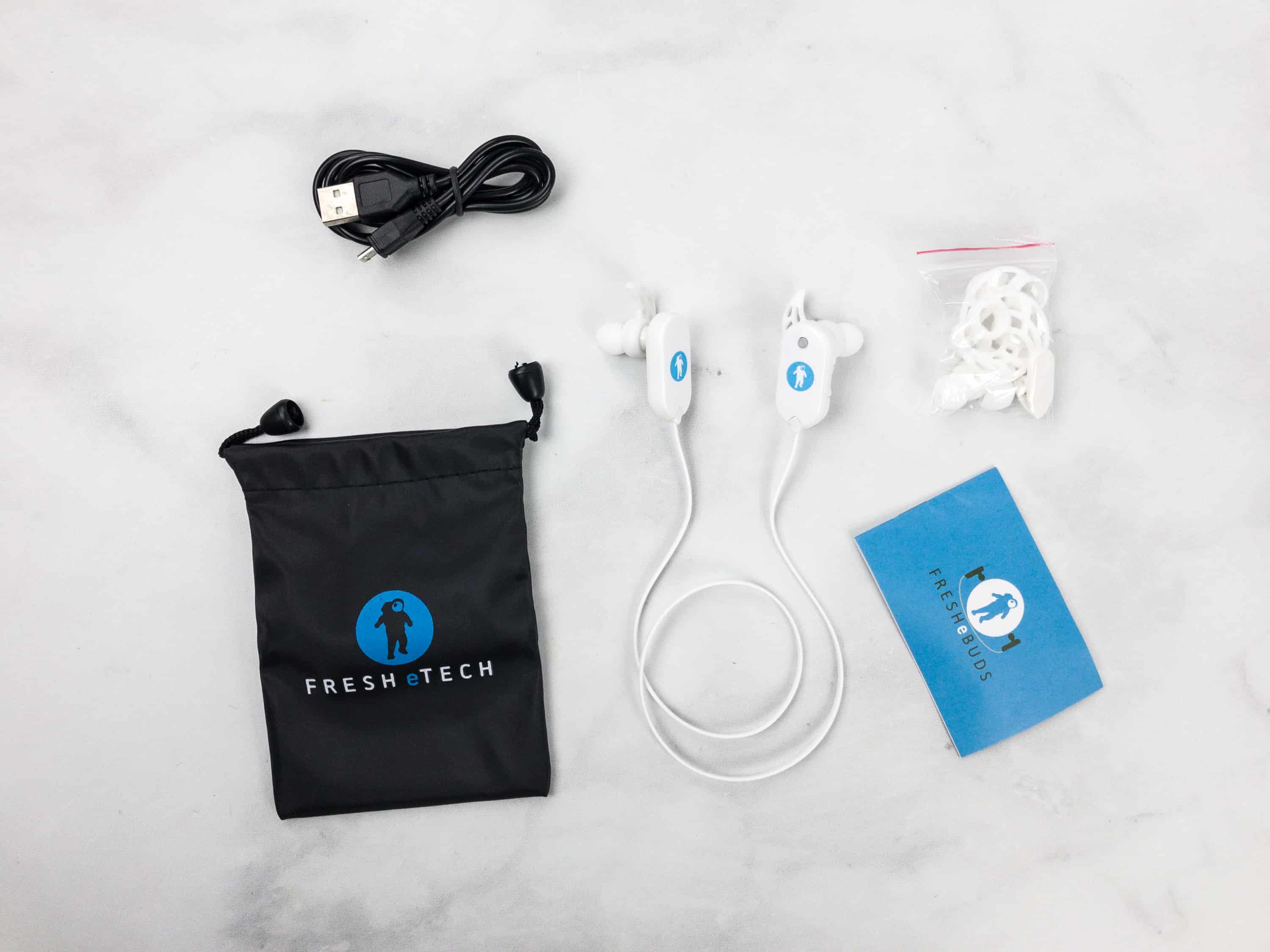 The pair of e-buds also came with a USB cable, a booklet, and a pouch.
The booklet states the specifications of the wireless headset.
It can be fully charged in under 90 minutes, giving you 8-10 hours of playtime.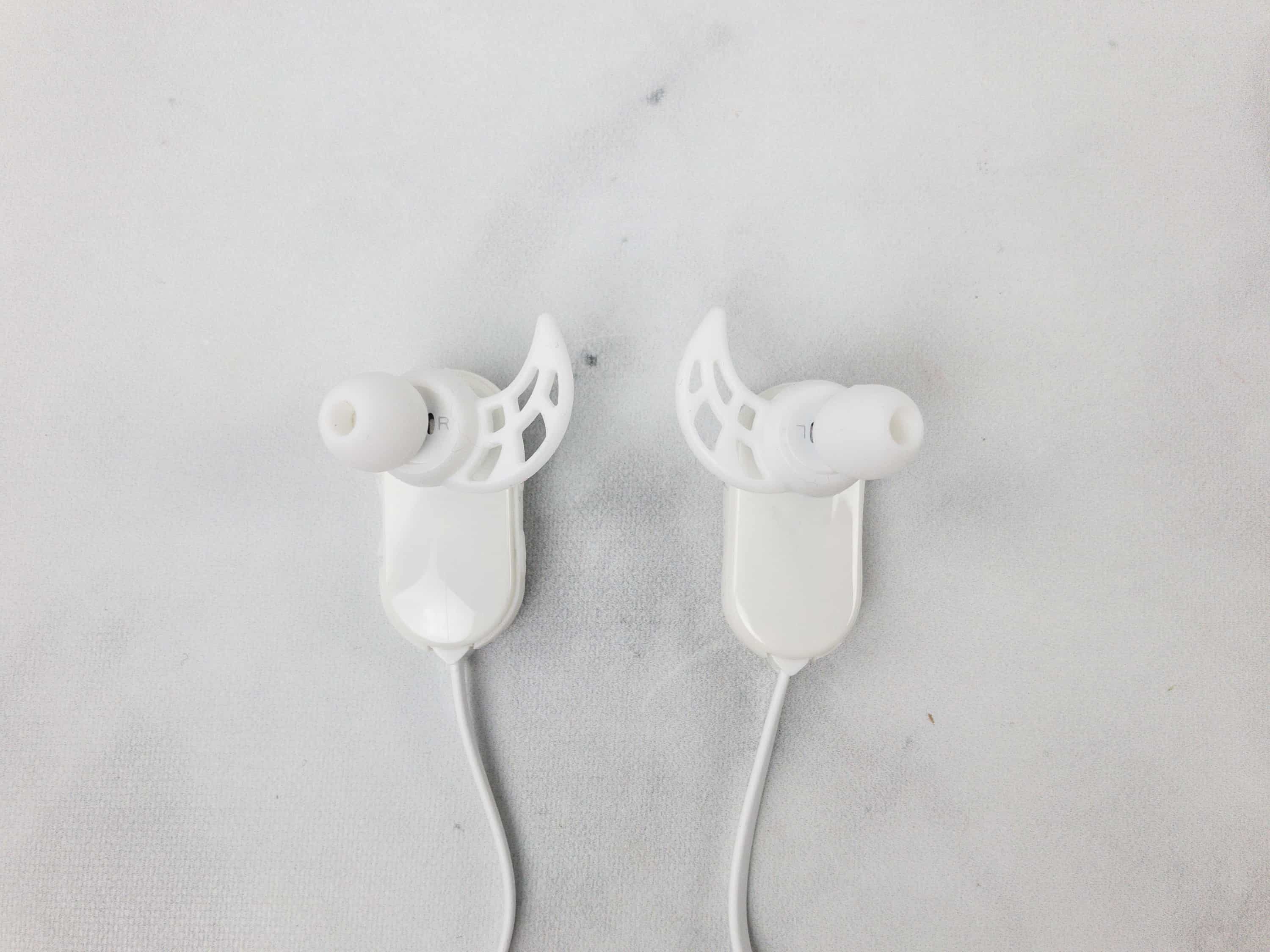 The unique wing design on these earbuds secures fitting in the ear while working out, jogging, or doing any other physical activities.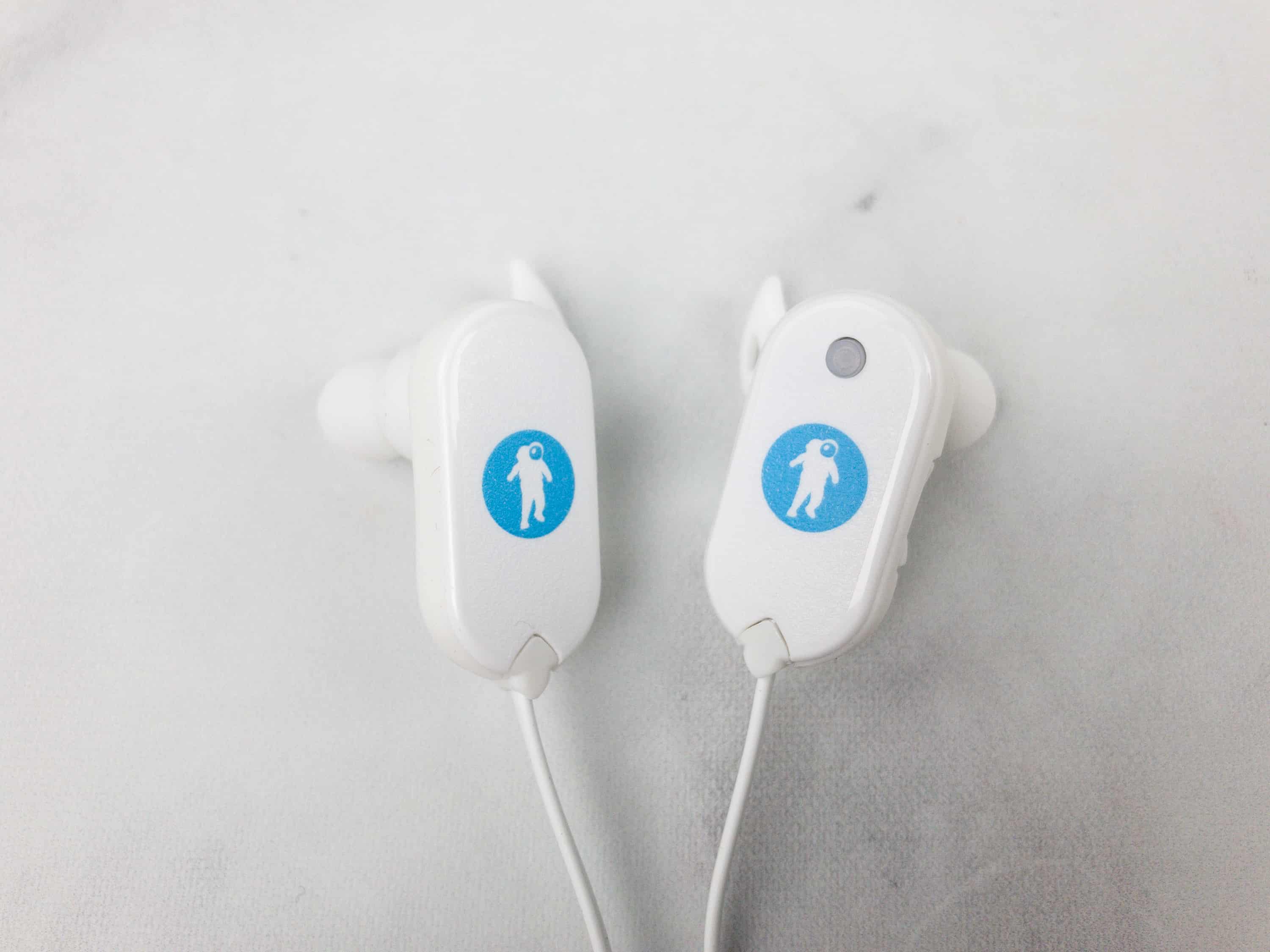 These are so lightweight!
Since it is made for people with active lifestyles, the earbuds are also weatherproof! These will be able to withstand accidental dropping into water and sweaty workouts, making it a perfect sport and outdoor accessory.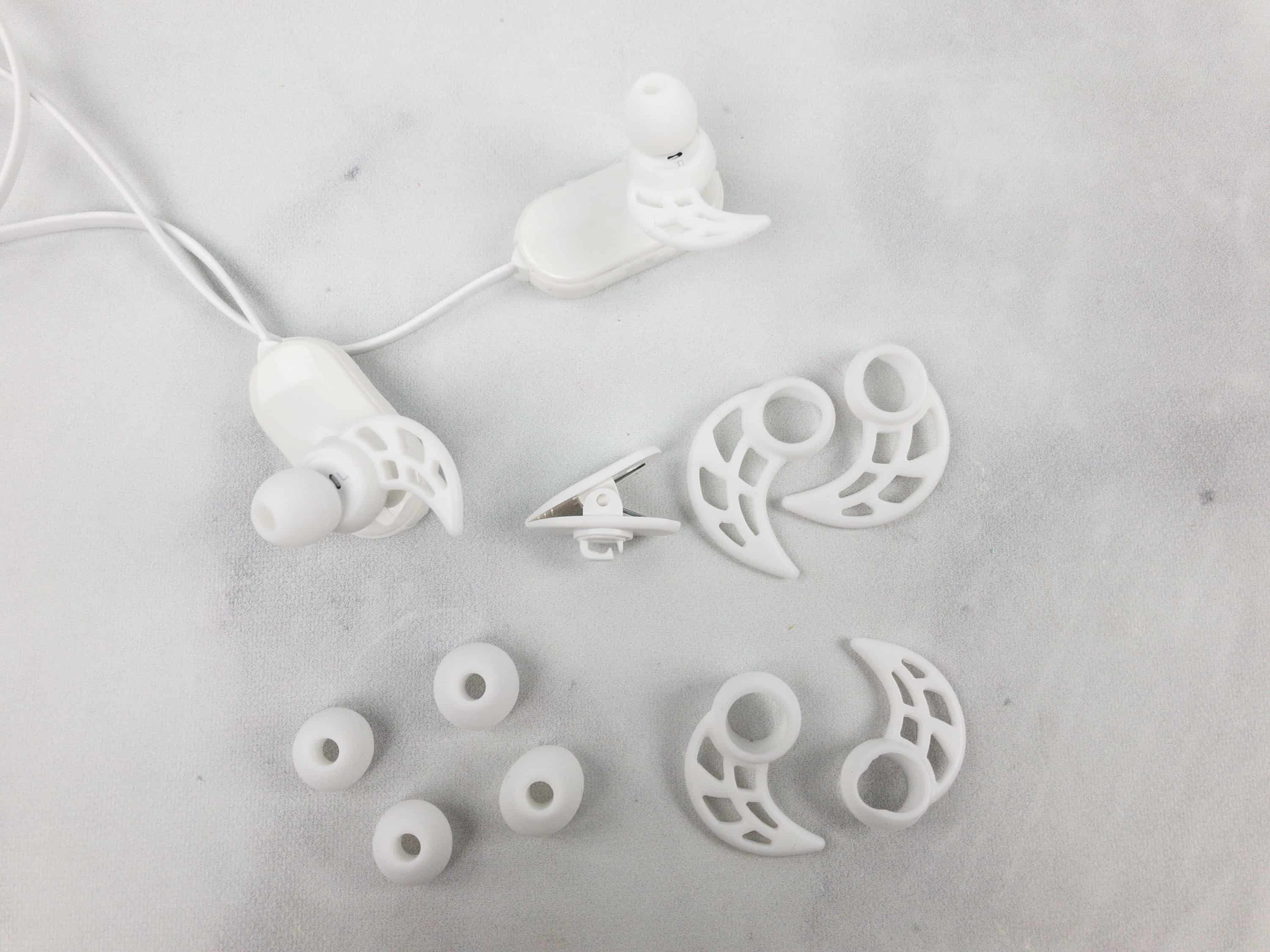 Each pair of wireless headphones comes with small, medium, and large size earbuds for your perfect fit and maximum comfort.
Men's Health box is always filled with a variety of great items, from grooming to fitness to tech to food and more. It's like having subscribed to a number of subscriptions, but everything is conveniently delivered in just one box. The items this quarter don't just look good, they're all practical too. On top of my favorites list are the wireless earbuds and the hydro-roller. Overall, this subscription is definitely worthy of purchasing, whether for yourself or as a gift.
What do you think about the Spring 2018 collection?