Love with Food is a popular snack subscription that also carries a gluten-free option! It is a fun snack discovery subscription available in three versions: classic tasting box, deluxe/family size, and gluten-free. This version is the gluten-free box, but you can see our reviews of the other versions too.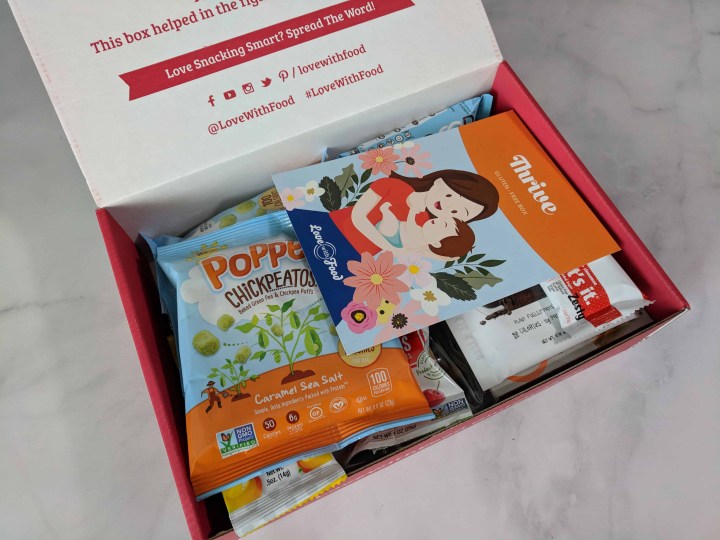 DEAL: You can save 25% on your first Gluten-Free box by using this link, no coupon code required!
FLASH DEAL: Get any 6+ month plan and save $10 with coupon code SPRINGBREAK18!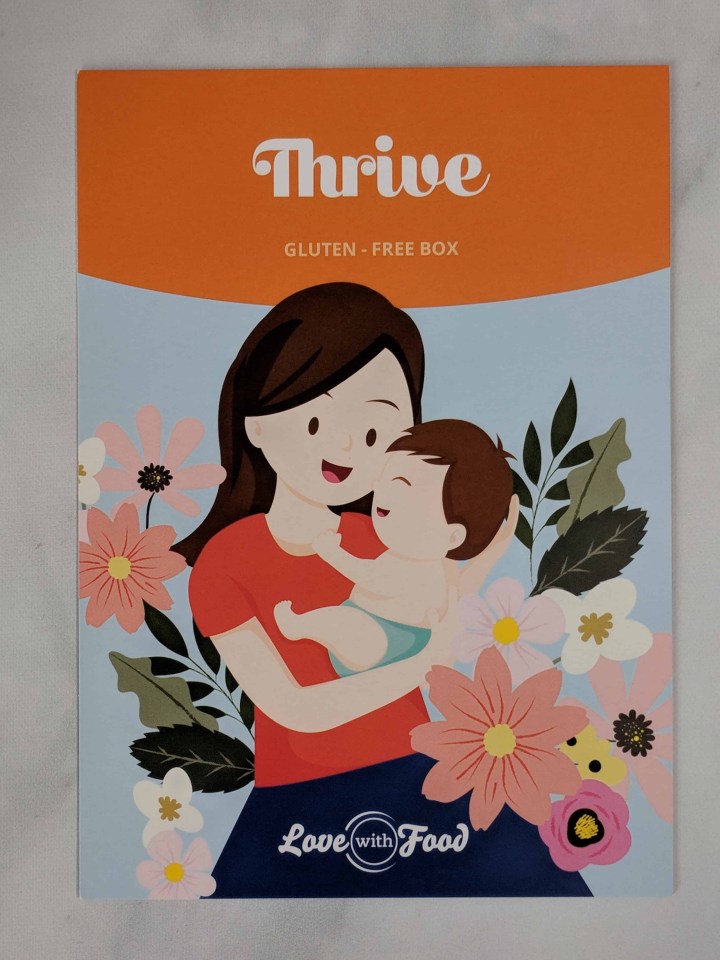 This month's theme is Thrive.
They don't include details on the product card, but the info is available on their website.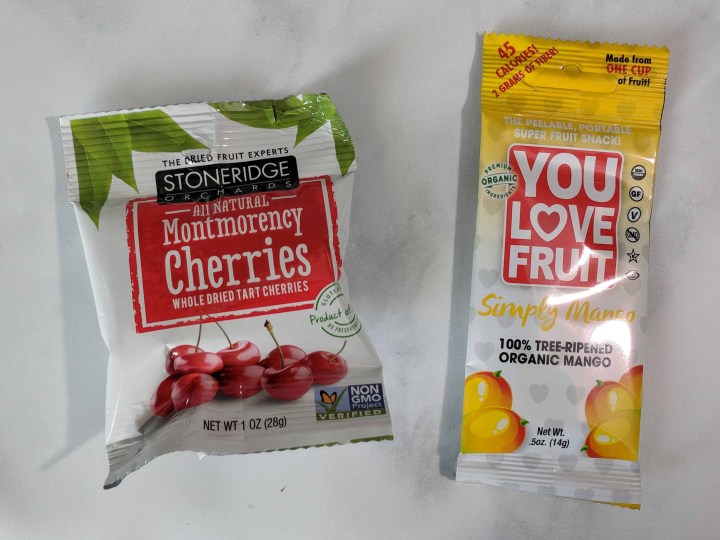 Stoneridge Orchard – All Natural Montmorency Cherries. Best. Thing. Ever. I love love love cherries, so I'm biaised! But even though they are dried, these cherries are plump, juicy and oh so sweet!
You Love Fruit – Simply Mango. They are little rounds of leather mangoes. It smells like mango, it tastes like dried mango but in a candy leather form.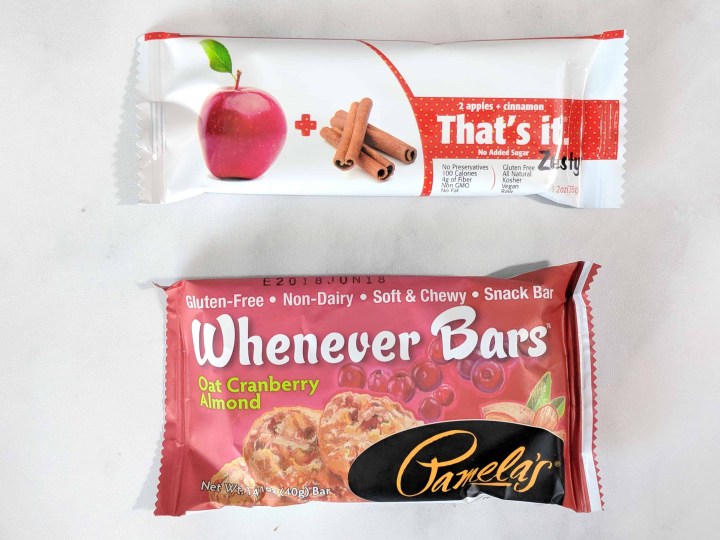 That's it Apple Cinnamon Fruit Bar. It's a chewy, sweet and gummy bar made with only two ingredients : apple and cinnamon. The cinnamon is not really strong, just enough to make the sweet apple taste interesting. I like it, it's simple and tasty.
Whenever Bars – Oat Cranberry Almond. I really like cranberry and almond, and oat bars are awesome. But I didn't really care for these.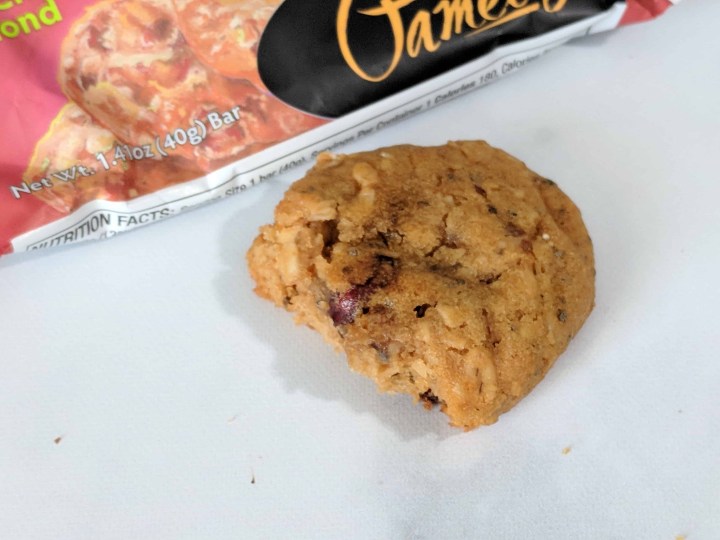 They are small little bites of oat bar with cranberry pieces. I found them not moist enough for my taste, but they were fine otherwise.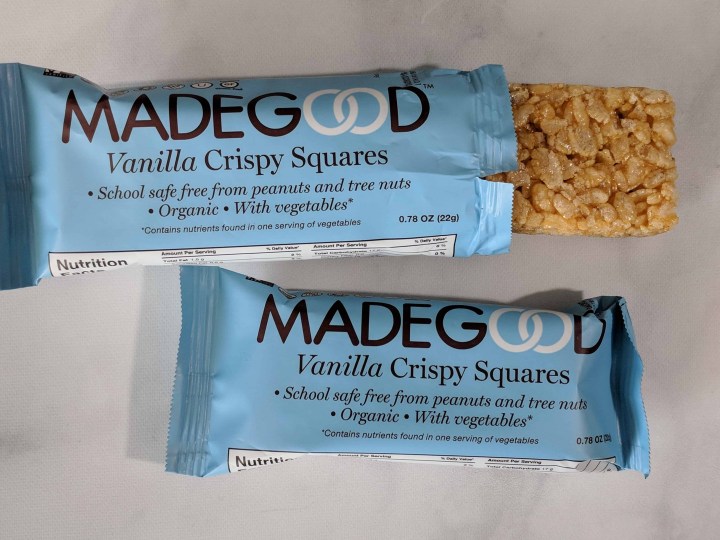 Made Good Vanilla Crispy Squares. Delicious Rice Crispies squares! They are soft, not too sticky but not hard either.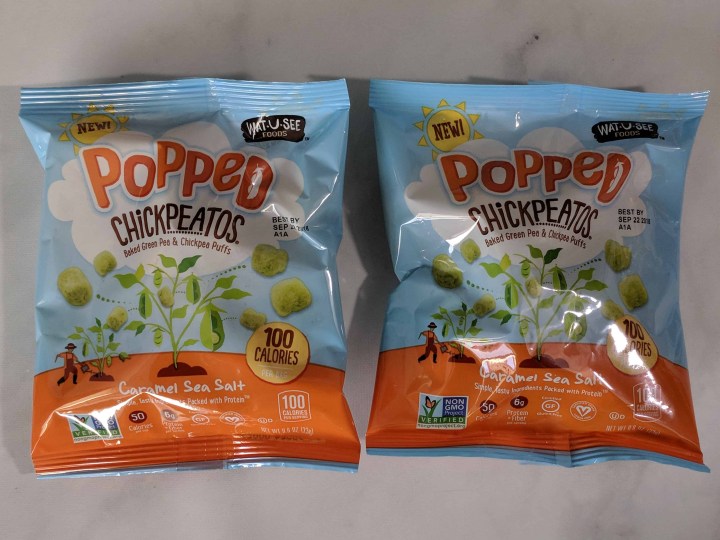 Popped Chickpeatos – Caramel Sea Salt. Quite sweet with just a hint of sea salt sprinkle on top. They are fluffy, crispy and really fun to eat.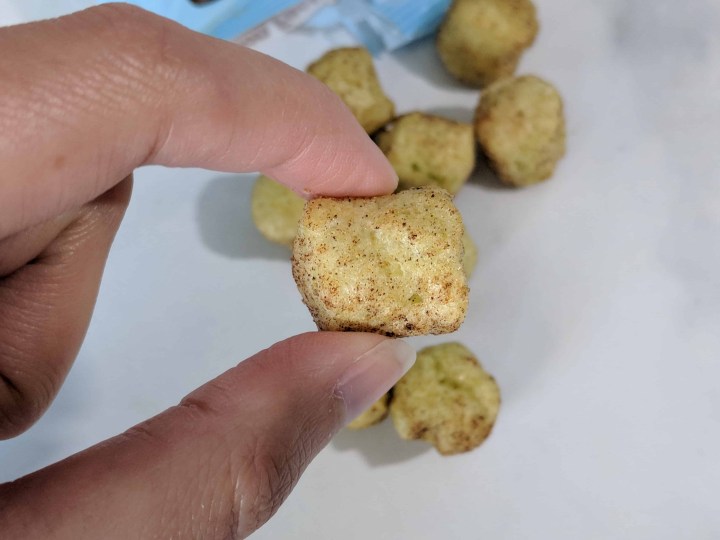 They are made with chickpeas and green peas, and baked to puffy goodness!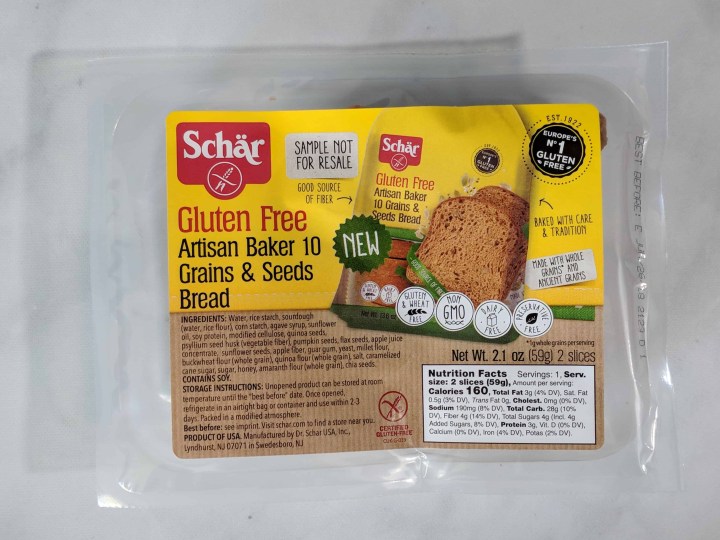 Schär Gluten Free Artisan Baker. It's a nice multi-grain bread, but it's too moist for my comfort. I mean, I'm not used to open a bag of bread and feel it super moist.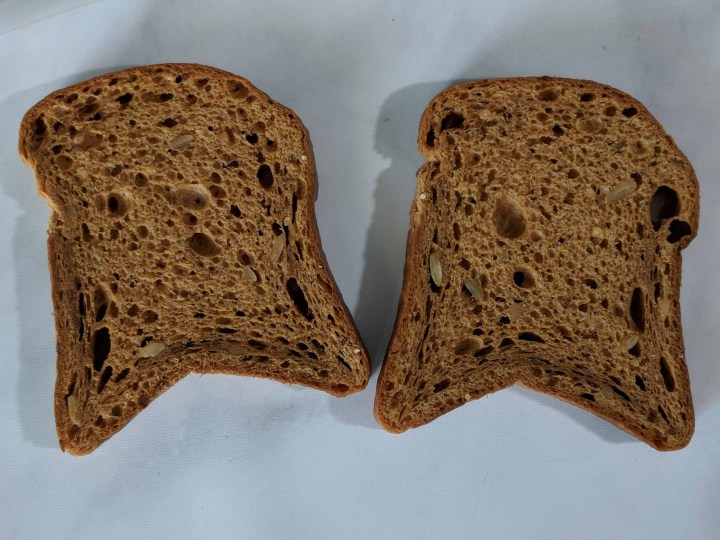 It taste nice and the texture is not too bad. I'm not a fan of seeds in bread, but they were ok.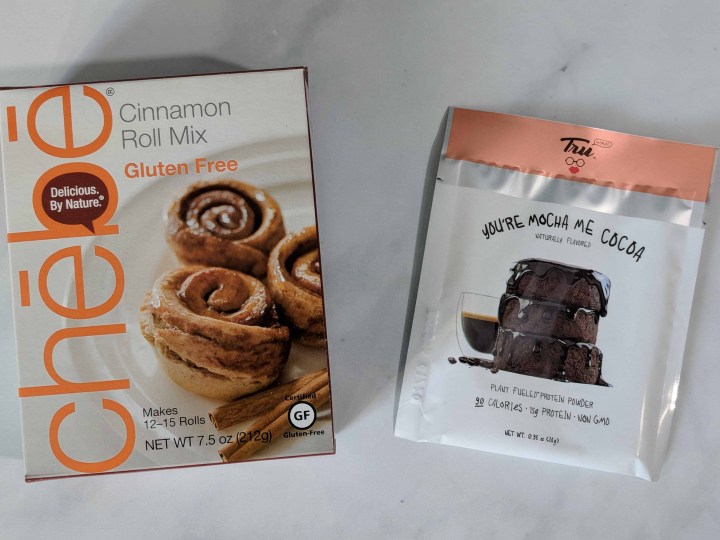 Chébé Cinnamon Roll Mix. You only have to add oil, an egg and some milk (or milk substitute). You also have to provide your own brown sugar/cinnamon/butter topper, but it's easy and quick to make.
Tru Women You're Mocha Me Cocoa Protein Powder. It has flax seed, cocoa, pea protein and a bit of mocha flavor to enhance the chocolate deliciousness. I love Tru Women protein bar, and this protein powder is quite delicious!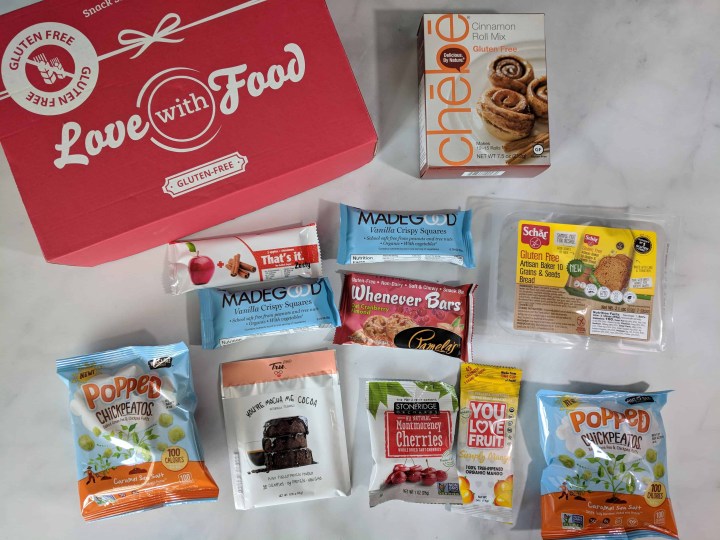 May's Gluten-Free Love With Food box was a very nice one, but I wish we would have gotten a better mix of sweet and salty treats. Usually they have a better balance, but everything in this box was still tasty and delicious. I really loved the Cherries and the Made Good Crisps Squares, as well as the Tru Women Protein Powder (but can I have more of the protein bar? We don't have them in Canada and I really enjoy them!) I'm always happy with my Love with Food Gluten-Free box as it helps me discover new gluten-free products that taste good, and I'm happy when I see them at the store because I already know about them and I can buy them without worrying!
What is your favorite Love with Food item from this month's box? Share below and let us know!

Visit Love with Food Gluten-Free to subscribe or find out more!