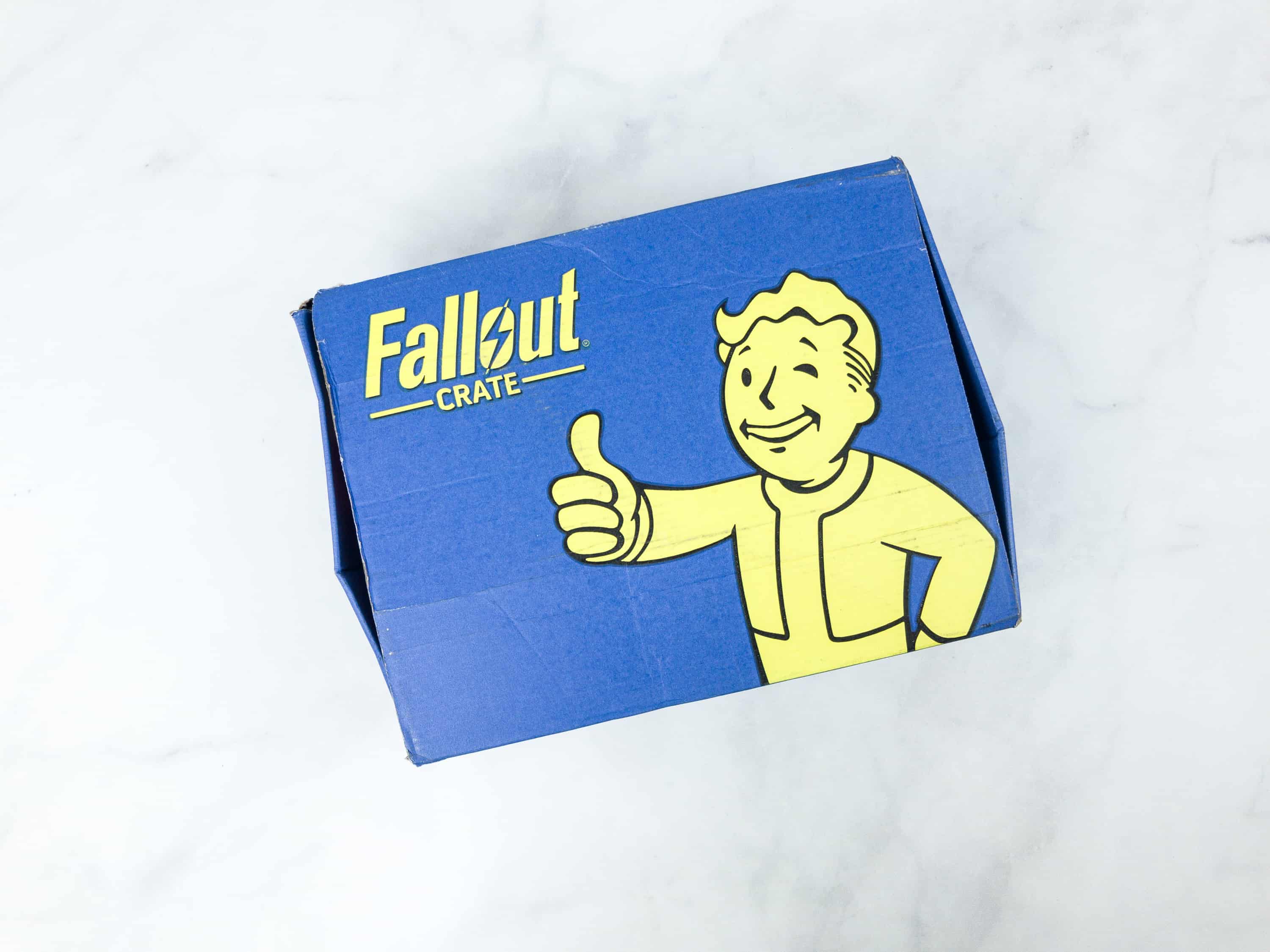 Fallout Crate is a new bimonthly subscription box from Loot Crate that includes 4-6 items – each comes with an exclusive figure in every box plus a piece to a build-a-figure, along with other Fallout gear and collectibles. The subscription costs $34.95 + shipping bimonthly, or $49.99 international.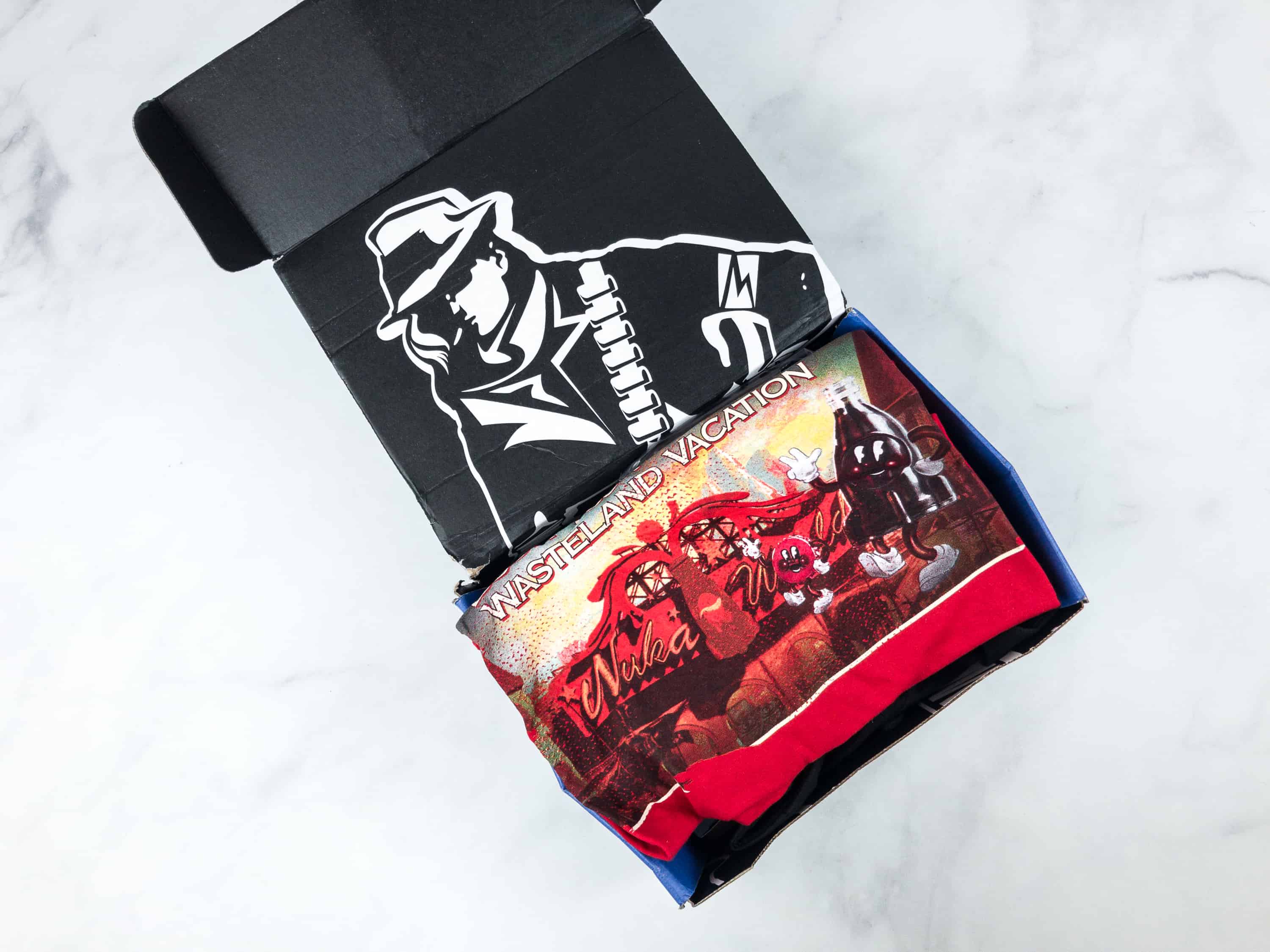 DEAL: Save 15% on any subscription when you use this link and coupon code HELLOSUBSCRIPTION15.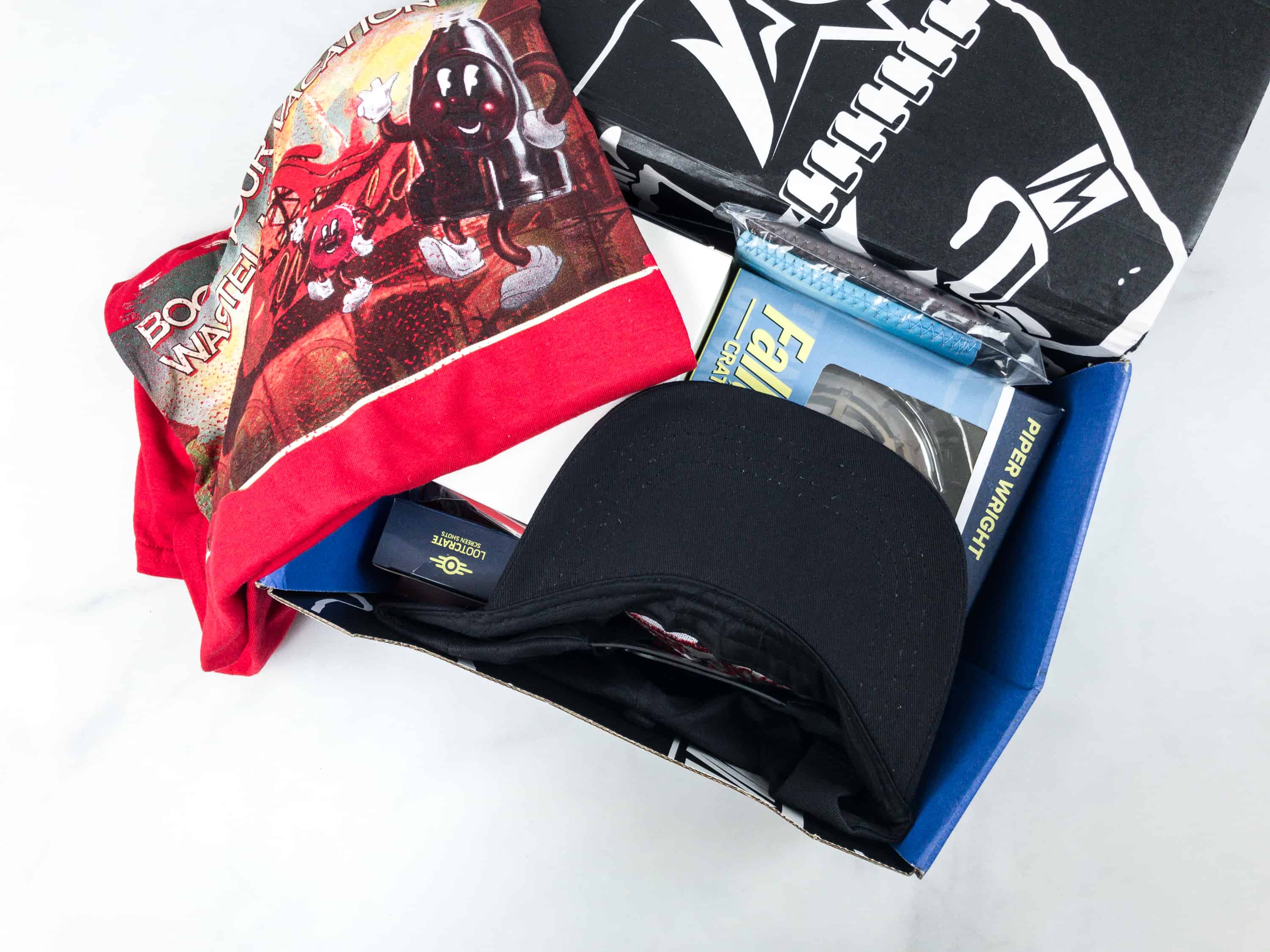 The box is full!
When you flatten out the box, you'll see Nick Valentine!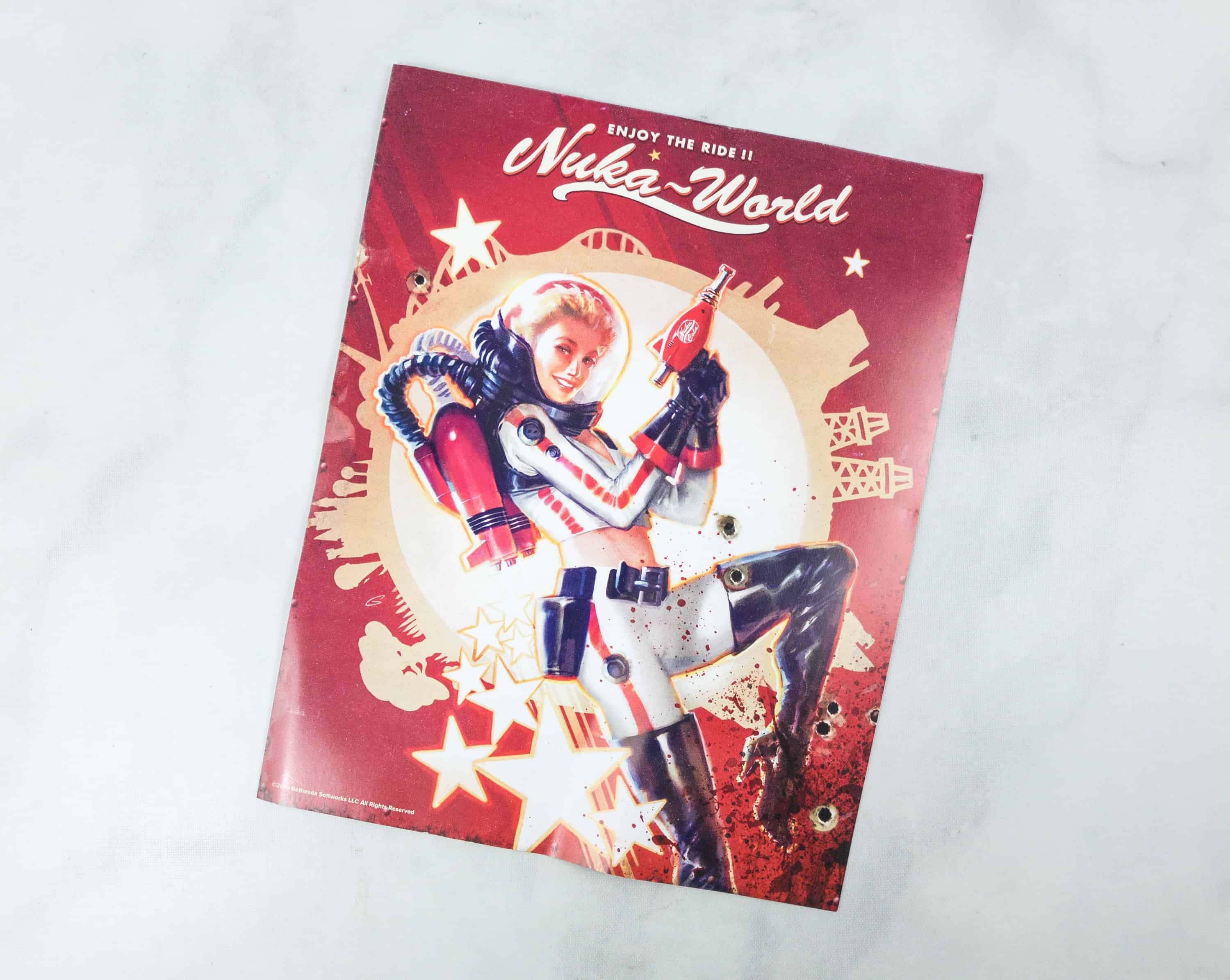 An art print is also included on the back of the info card.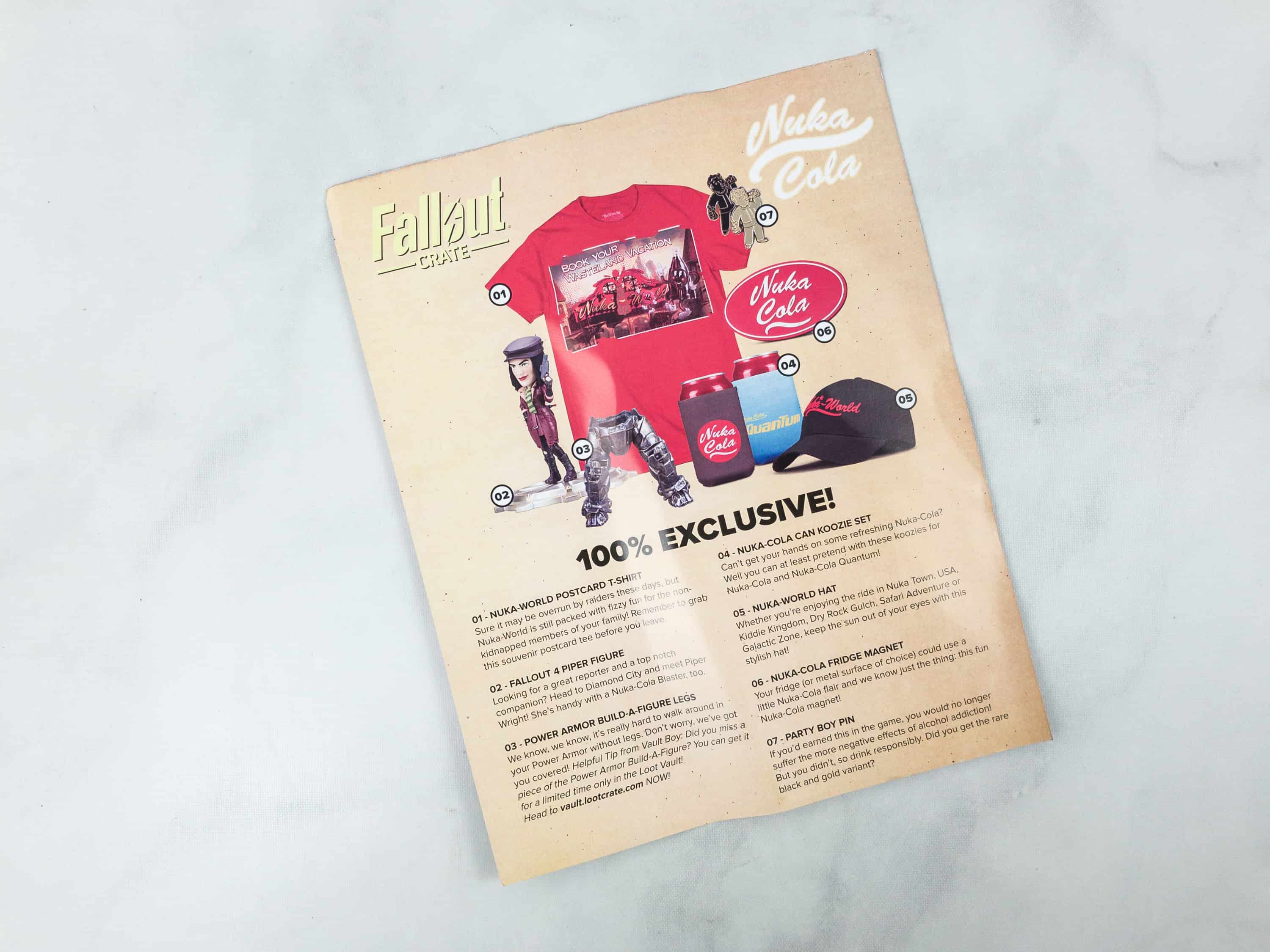 There's a card that lists all the items included in the box. This month's theme is Nuka-Cola!
Nuka-Cola, produced by the Nuka-Cola Corporation, was the most popular soft drink in the world before the Great War. After the War, many bottles of this pre-War favorite still survived, and Nuka-Cola remains one of the most popular soft drinks of the post-apocalyptic world. Their bottle caps are also famously used as currency, along with Sunset Sarsaparilla and Vim.
Everything in the April Fallout Crate!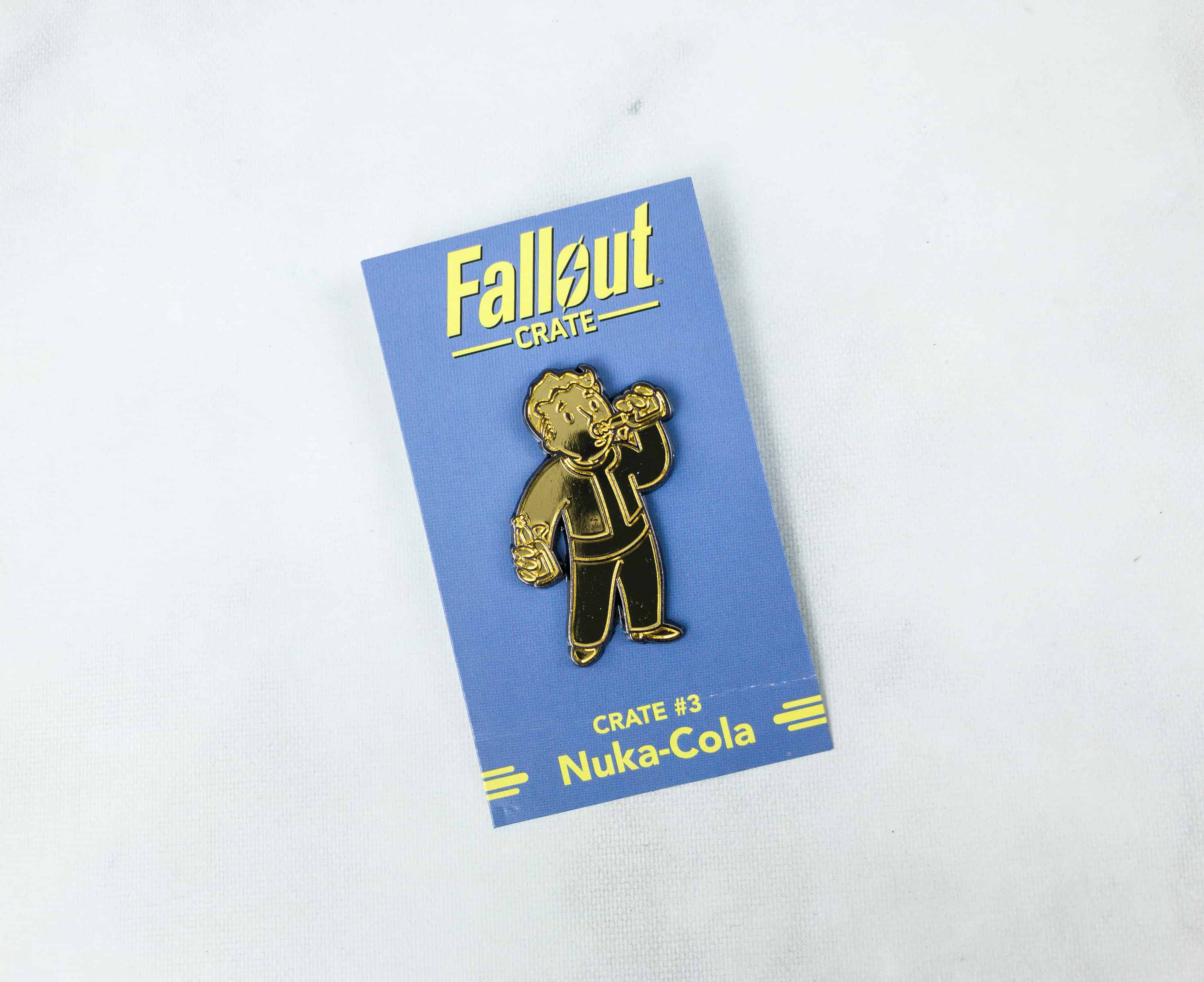 Party Boy Pin. You can get either a pure gold variant of this pin or the rare black and gold one. Seems like I'm not lucky enough to get the rare one, but this is still a good pin!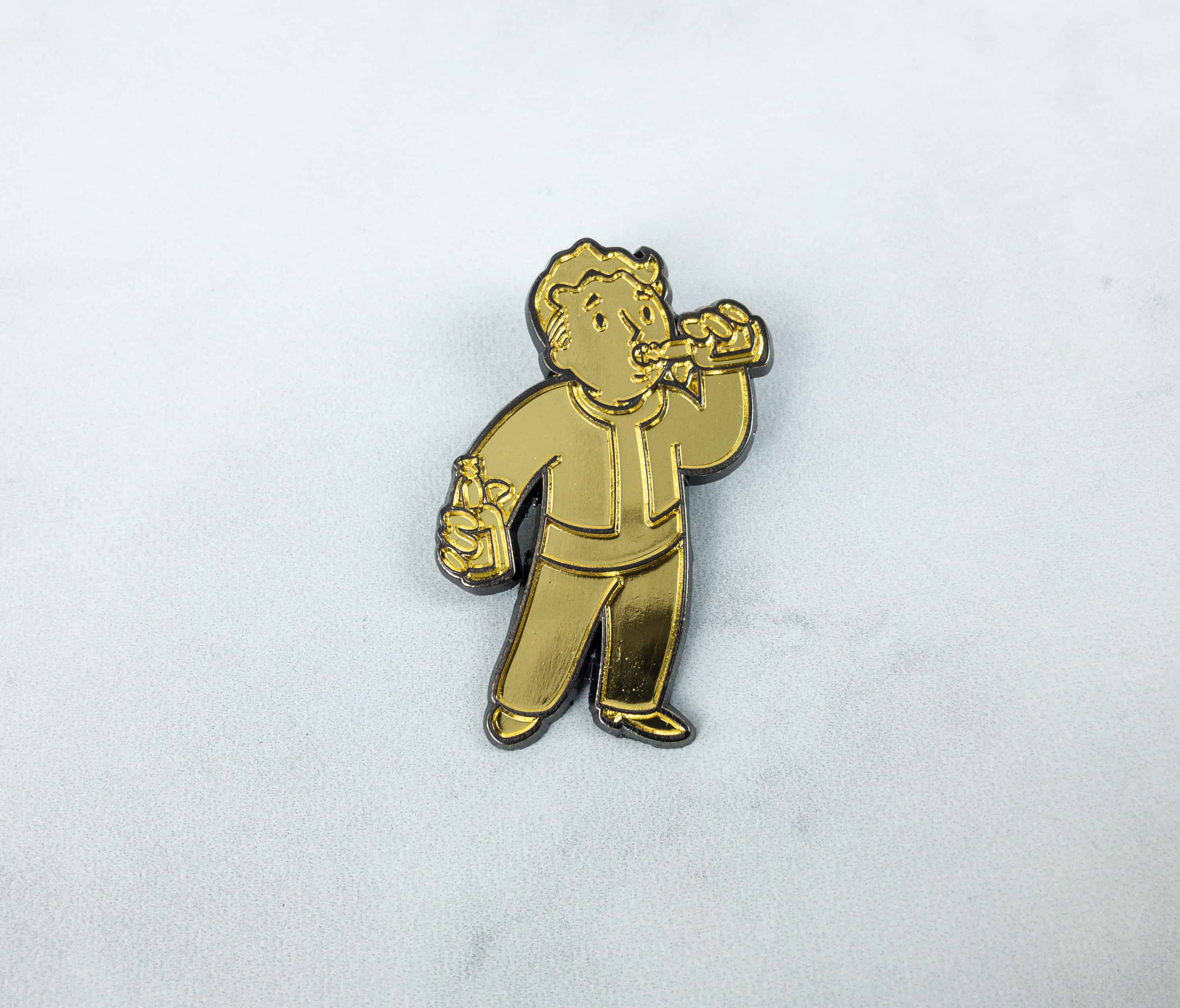 You don't have to suffer the withdrawal effects of alcohol addiction when you get this perk from Fallout 4!
Nuka-World Postcard T-Shirt. Another effective advertising strategy is putting your product on giveaway shirts! And I strongly believe that's what inspired them to make this rad shirt!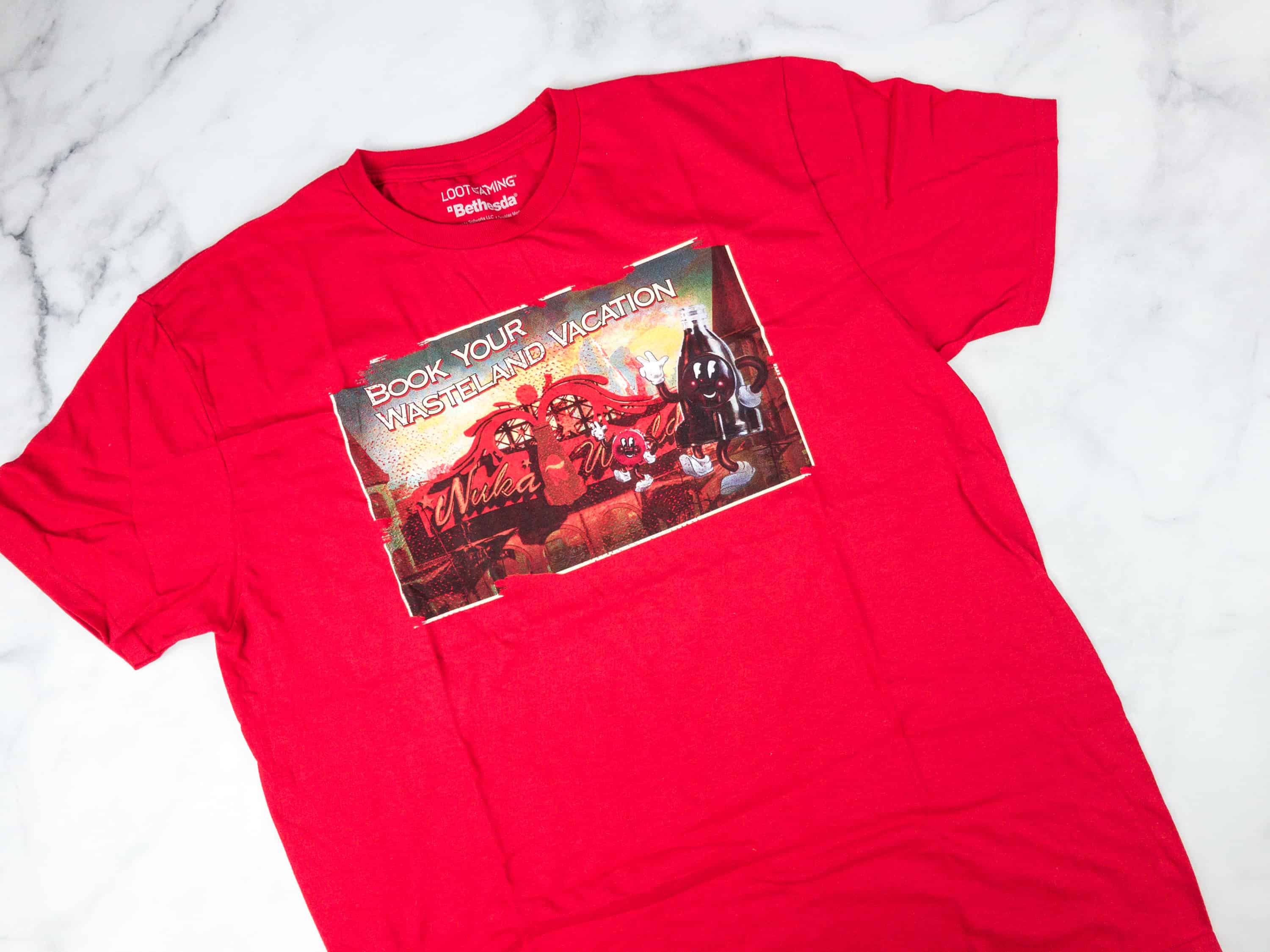 I am so loving the vintage feel of the artwork on this shirt! Automatically added to my favorite shirts' rack!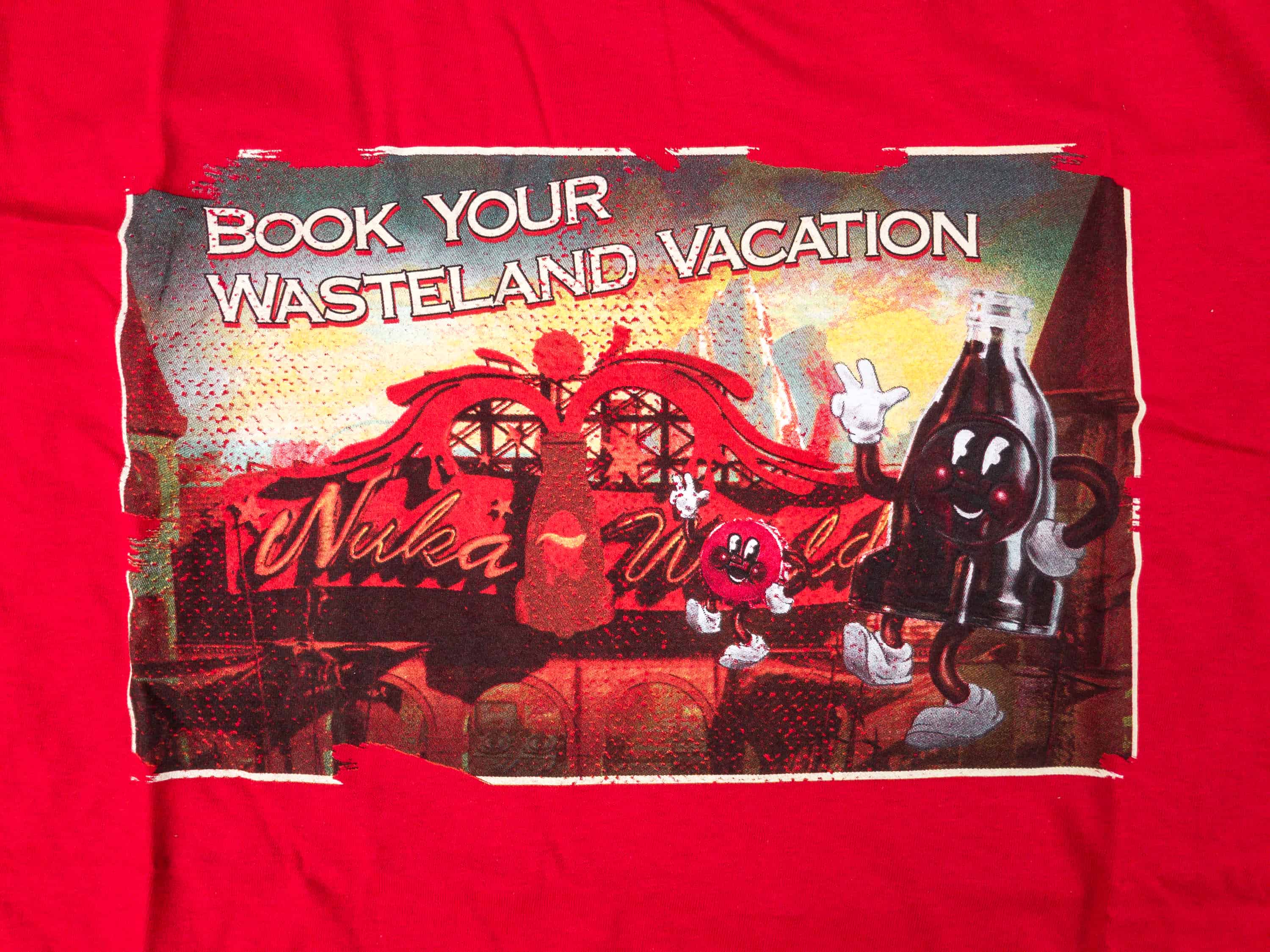 Nuka World looks very inviting on this one! Book me a vacation then! Off to the Wasteland!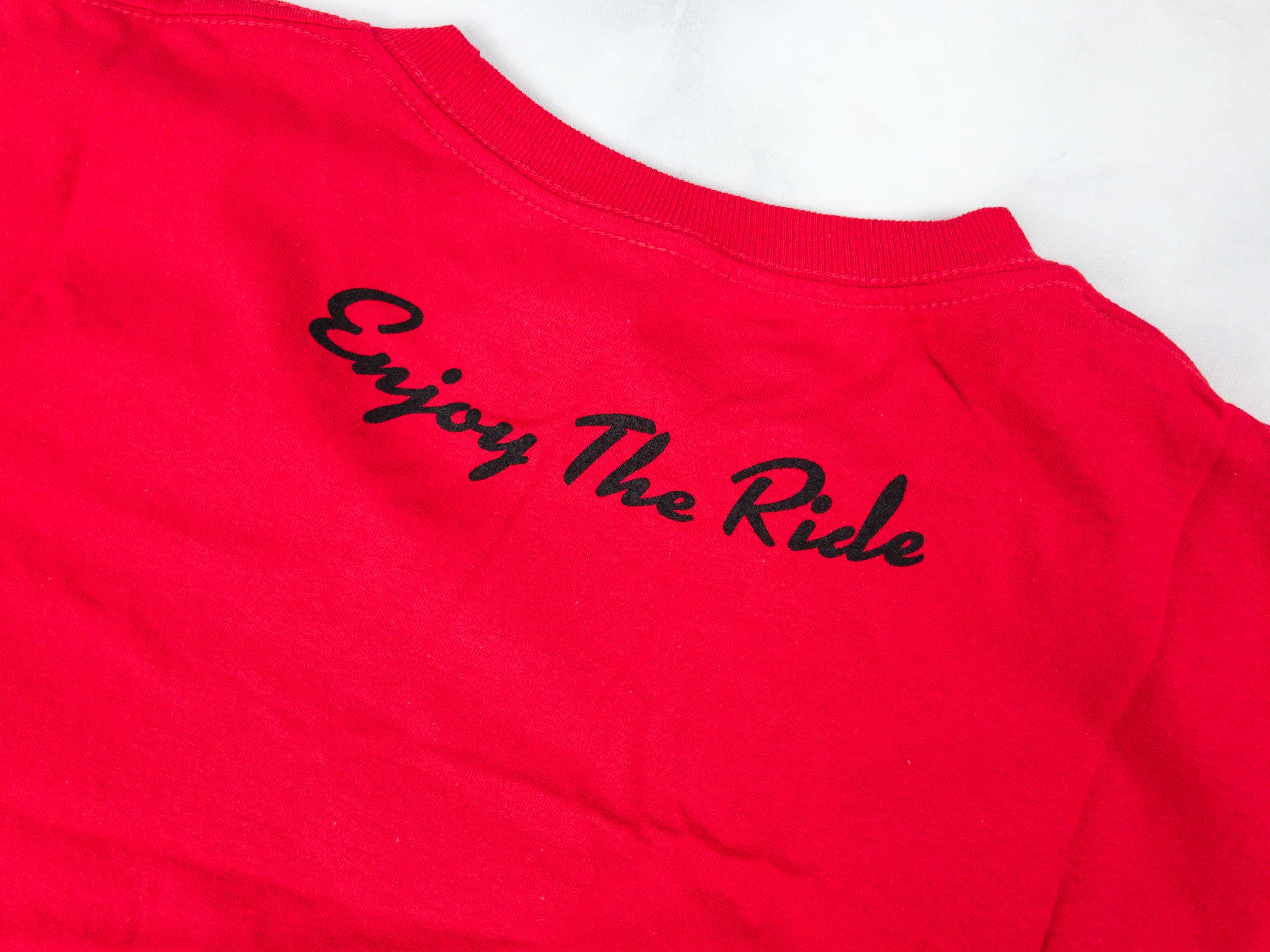 They also wish you to "Enjoy the Ride" as scribbled at the back of the shirt.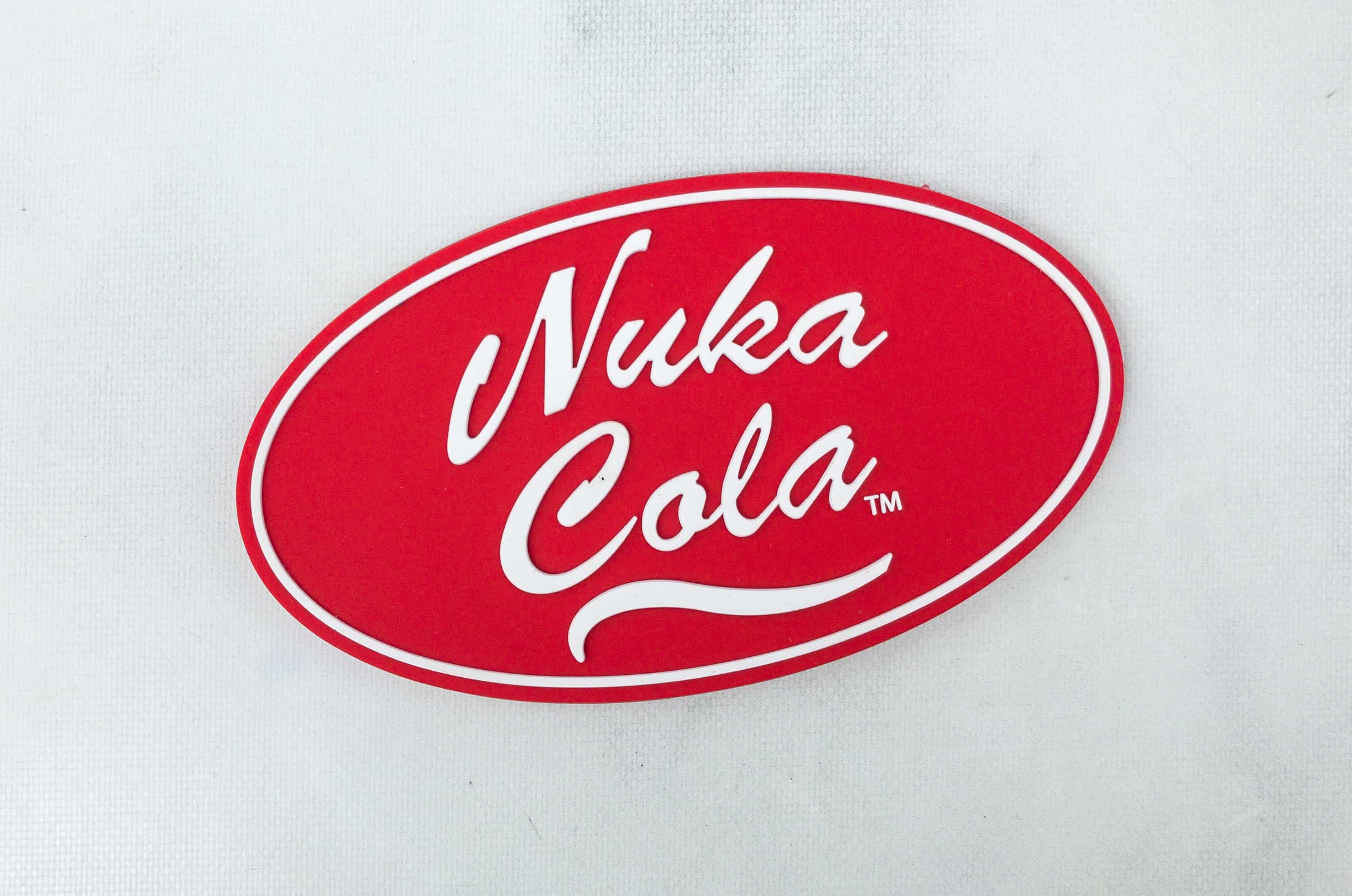 Nuka-Cola Fridge Magnet. I love how they played with the logo of the Nuka Cola that's based on the original popular drink! Even the cursive font, they "almost" got it!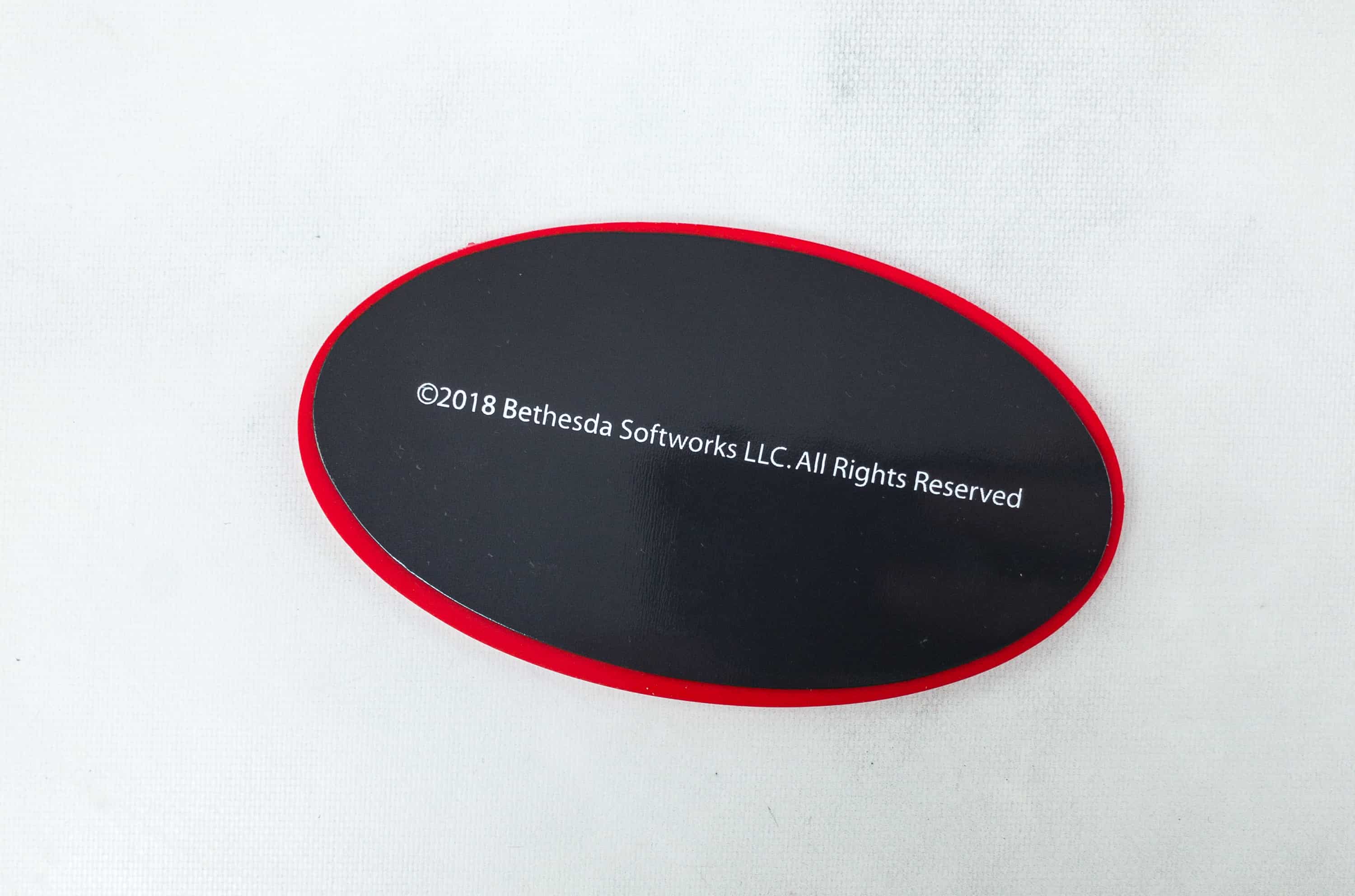 This cool fridge magnet is made by Bethesda Softworks LLC.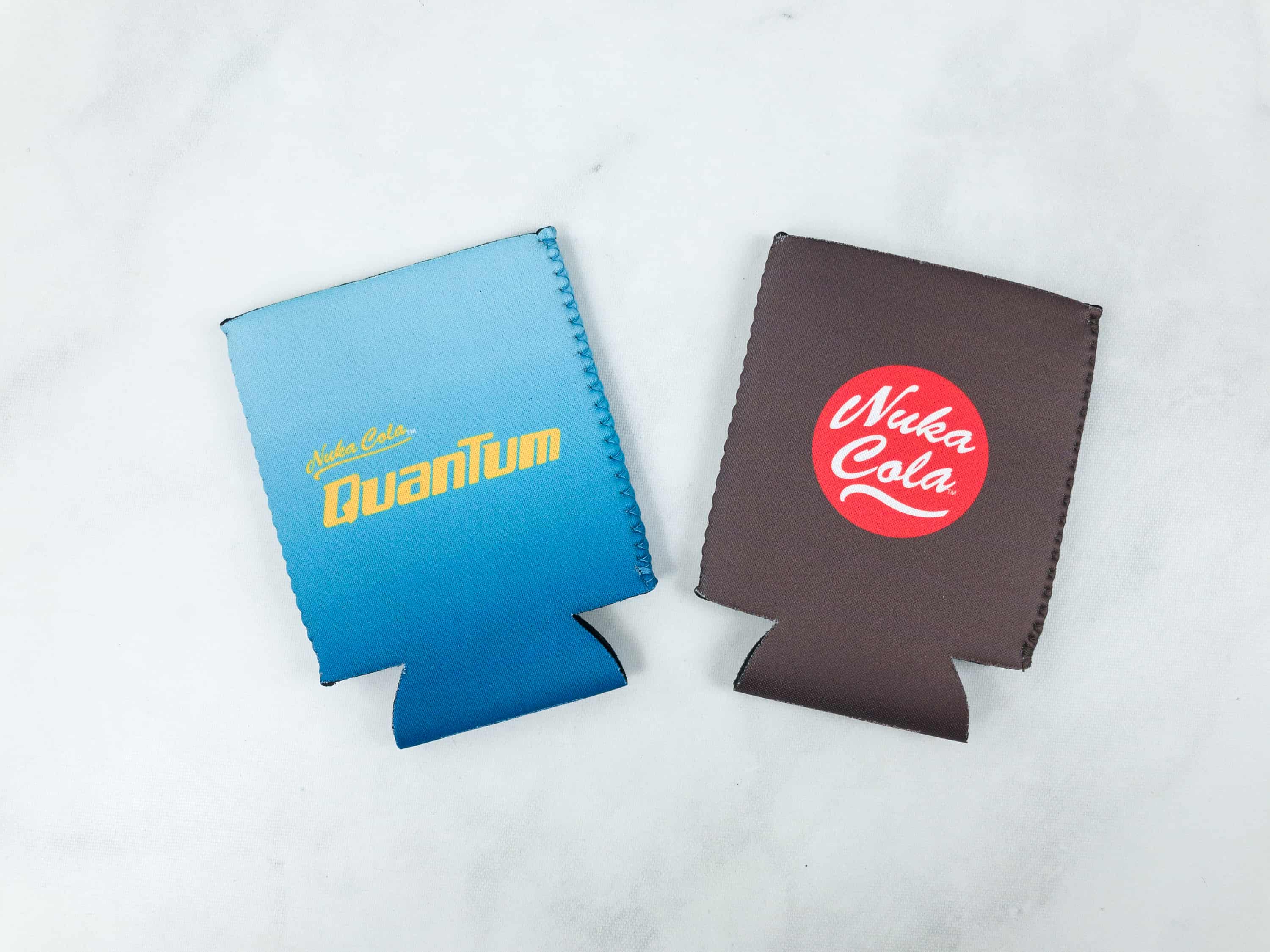 Nuka-Cola Can Koozie Set. Wanna make your drink look like Fallout's "real thing"? Add these koozies up to your canned beverages! No more chilly fingers from the cold drinks too!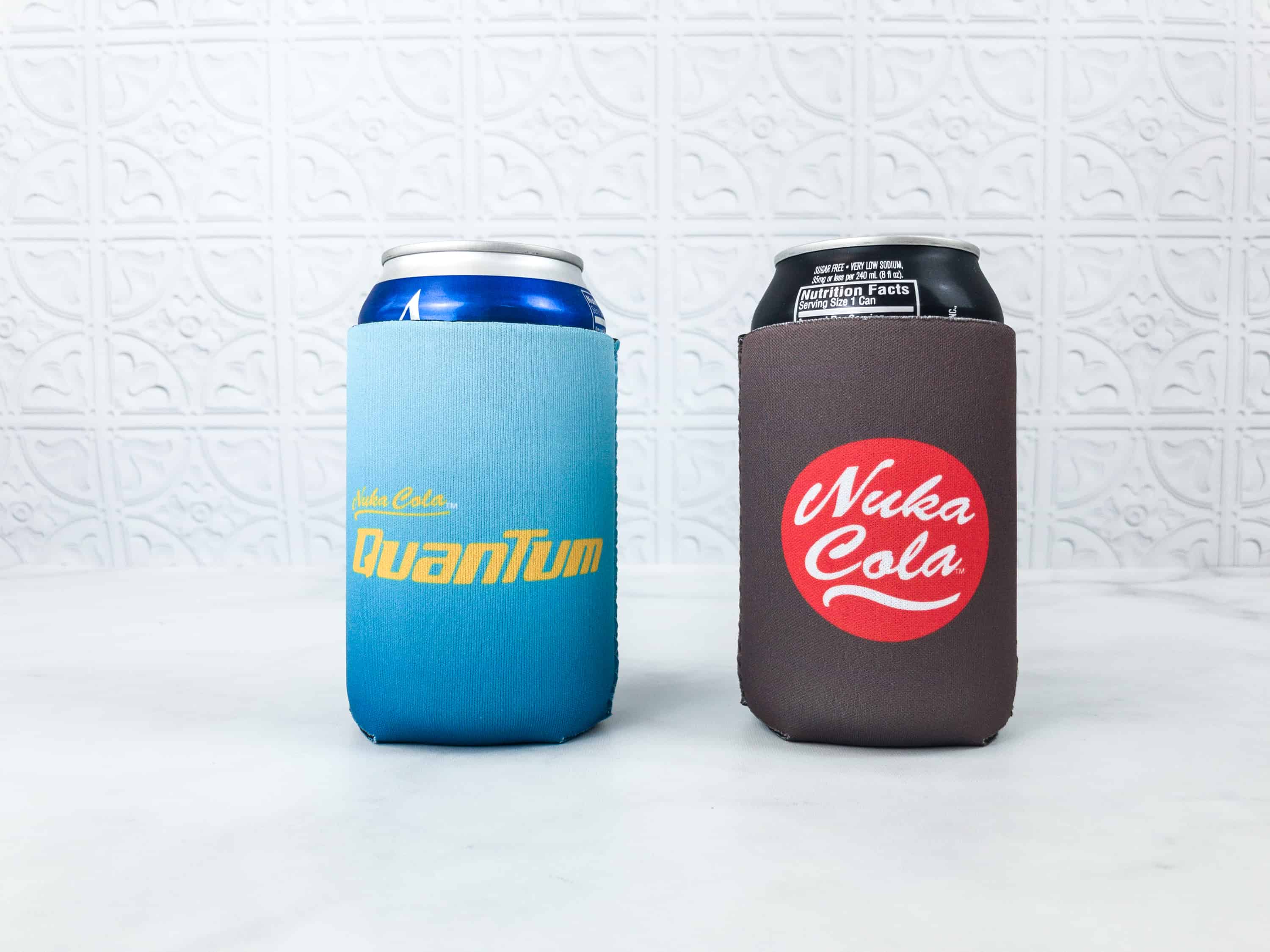 We got two designs! One is the original Nuka Cola and the other is the Quantum, which has twice the calorie content, carbs, caffeine, and taste!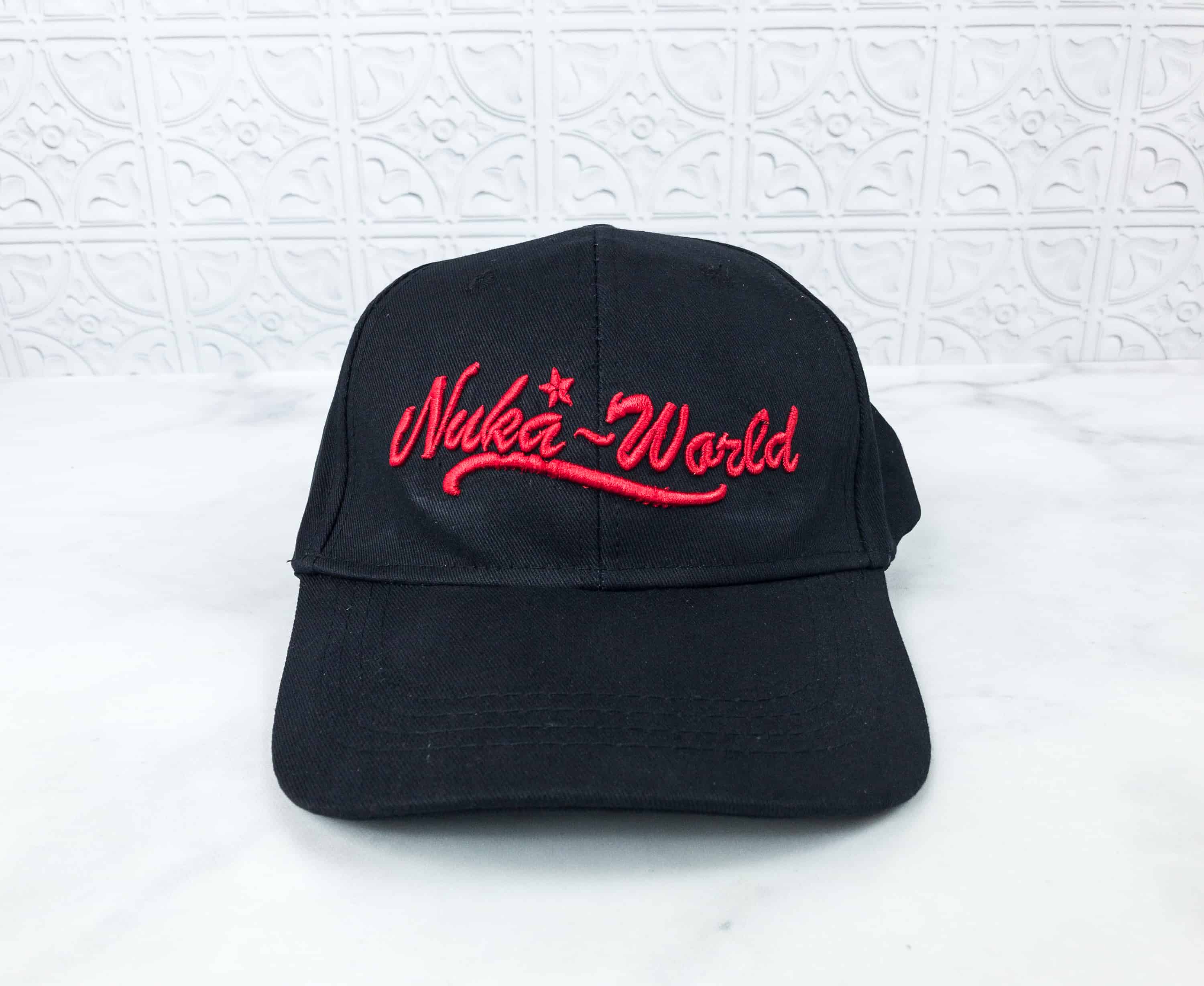 Nuka-World Hat. We can't get enough of Nuka-World! This black snapback hat features a Nuka-World logo embroidery in red. It's great for everyday wear.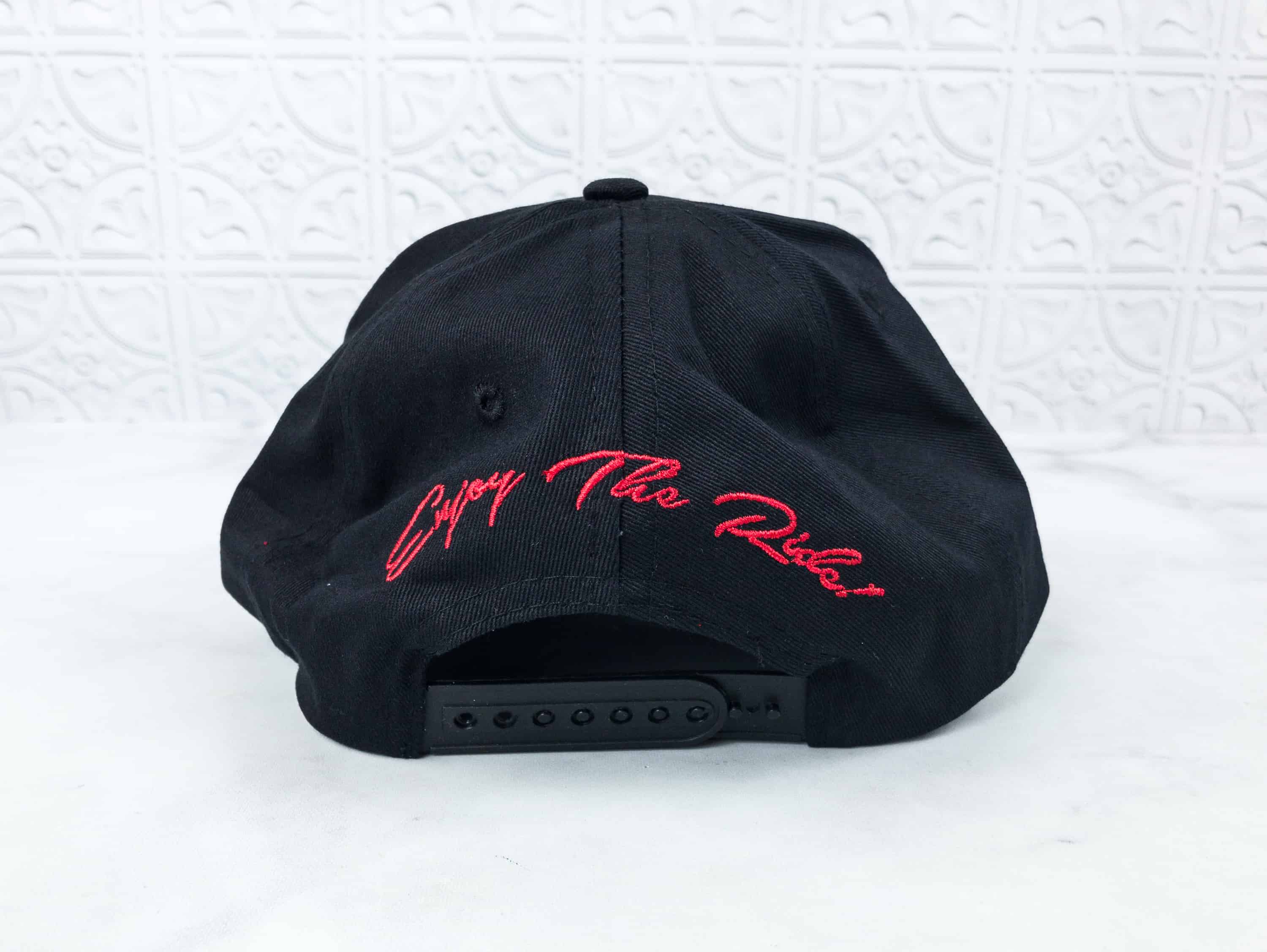 Just like the shirt, the hat comes with the slogan "Enjoy the Ride." The snaps are adjustable too.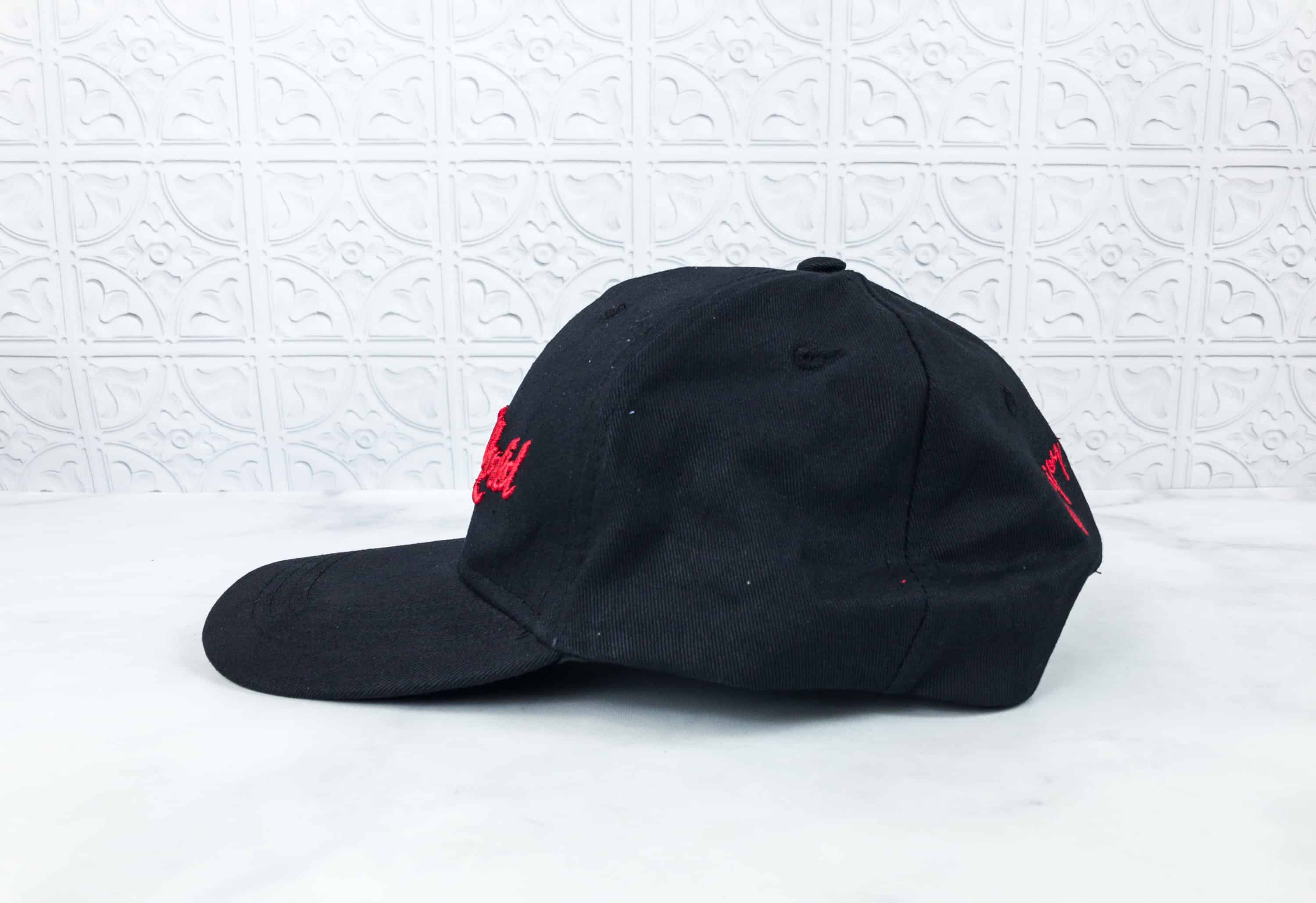 The design is simple yet awesome. It fits me comfortably too.
Fallout 4 Piper Figure. This month's featured figure is Piper Wright!
Piper Wright is a reporter living in Diamond City in 2287 and possible companion of the Sole Survivor. She runs her own newspaper called Publick Occurrences, which she operates with her younger sister, Nat.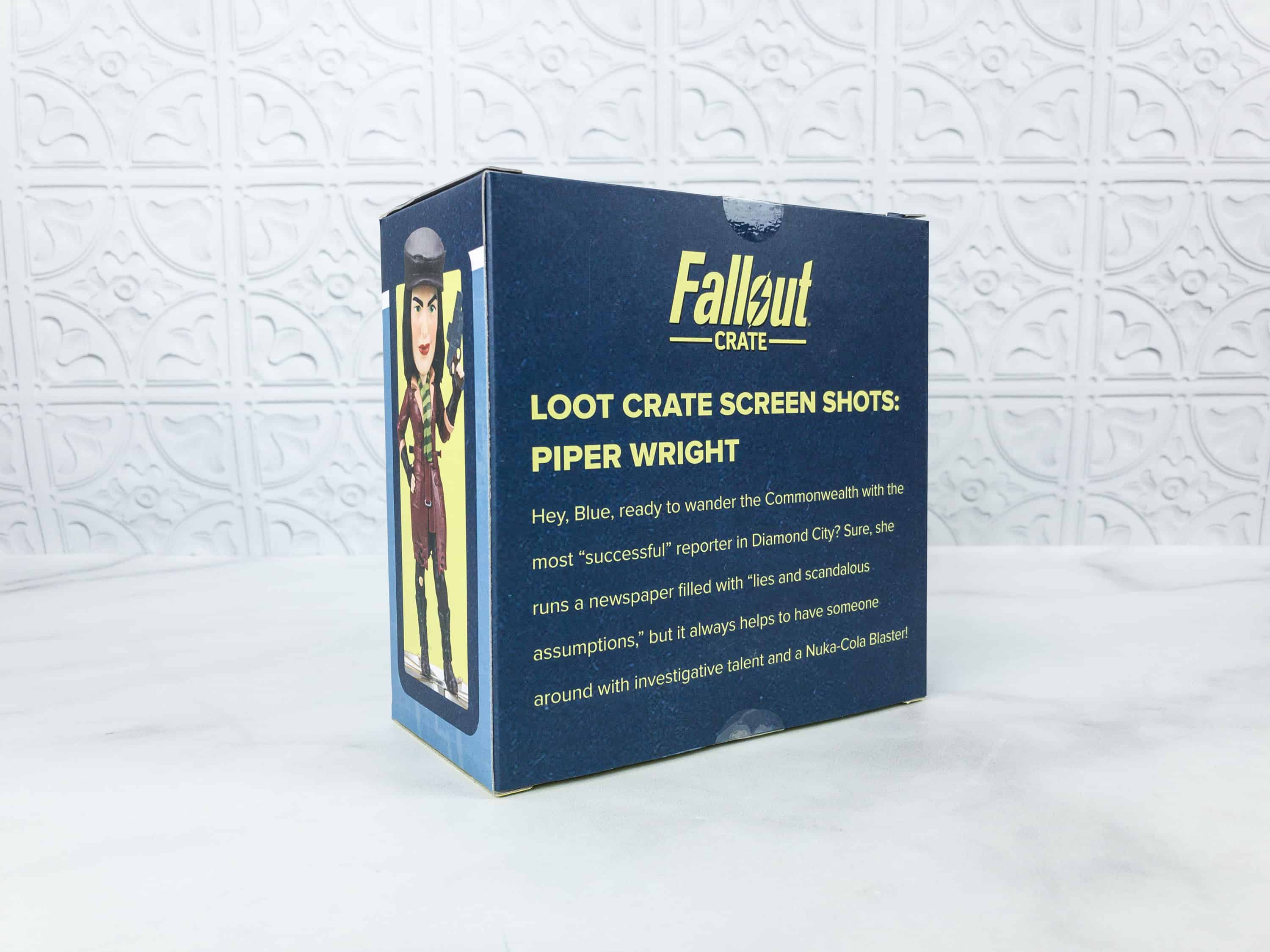 She's a successful writer, but her writings are known in the city to be full of lies and scandalous assumptions!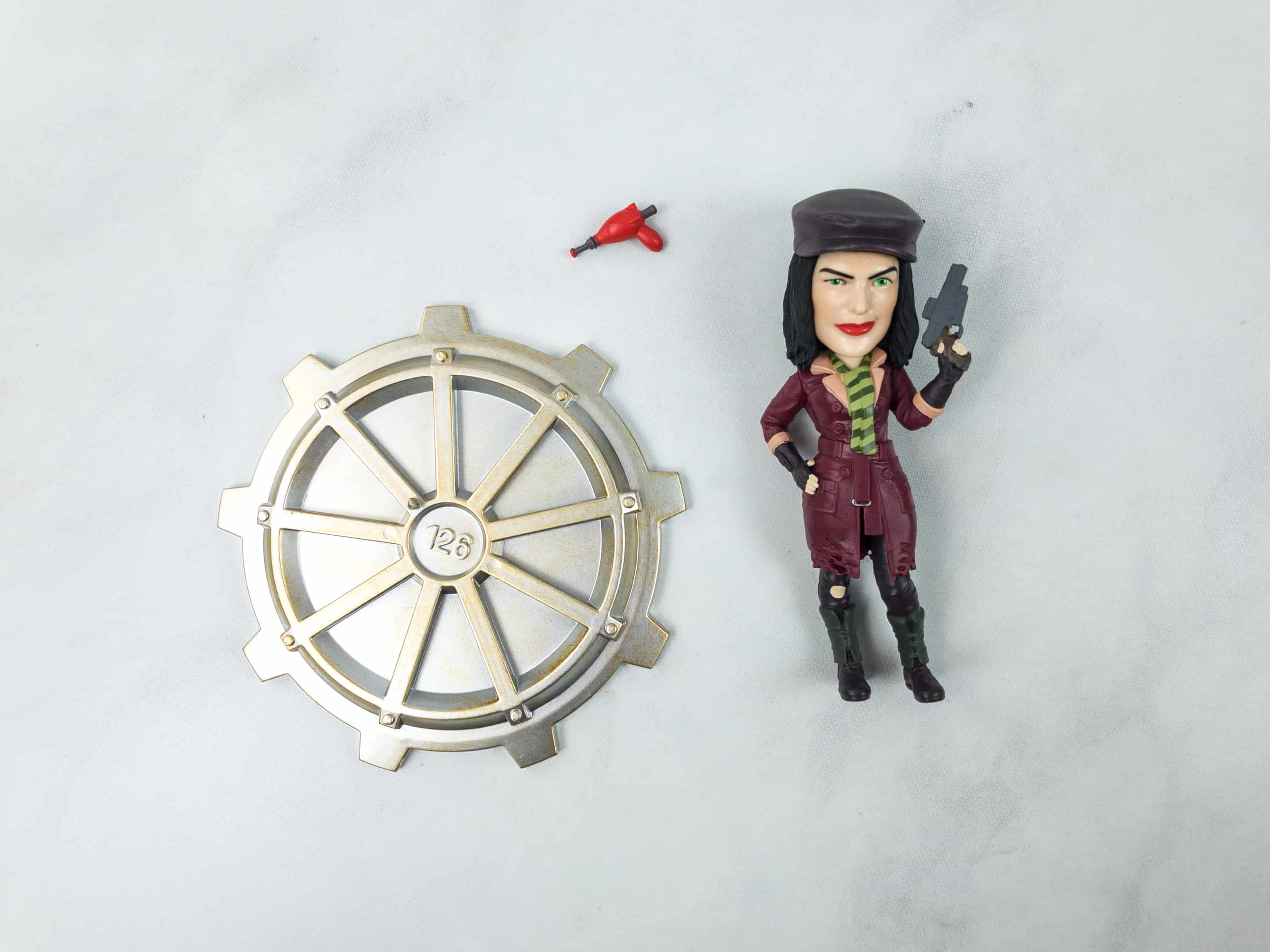 The figure has 3 easy to assemble parts!
Piper here looks like a detective, not just a reporter. She needs armament to accompany the player on the journey anyway!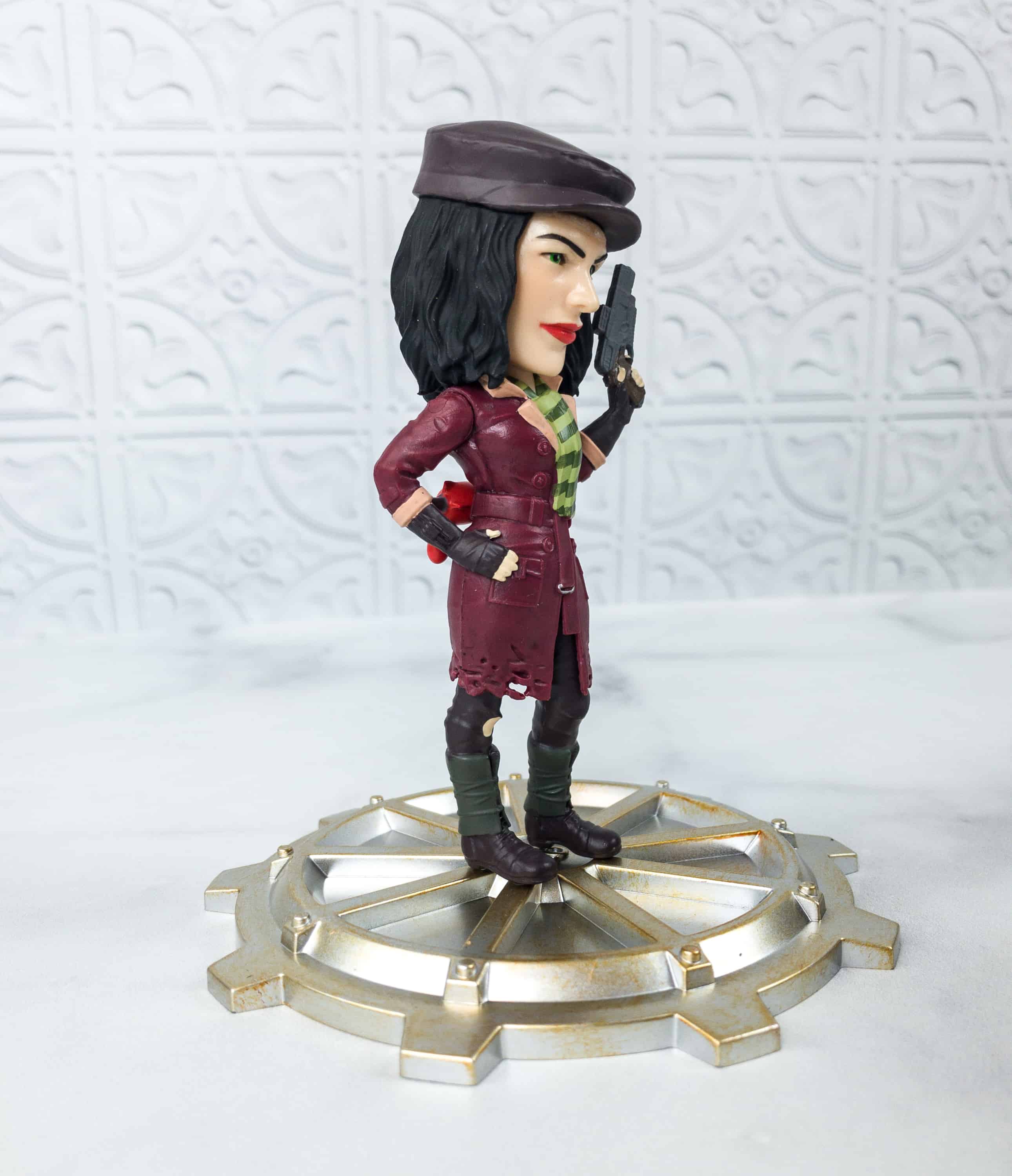 There are several interactions in the game with Piper that can indicate what will happen to the player.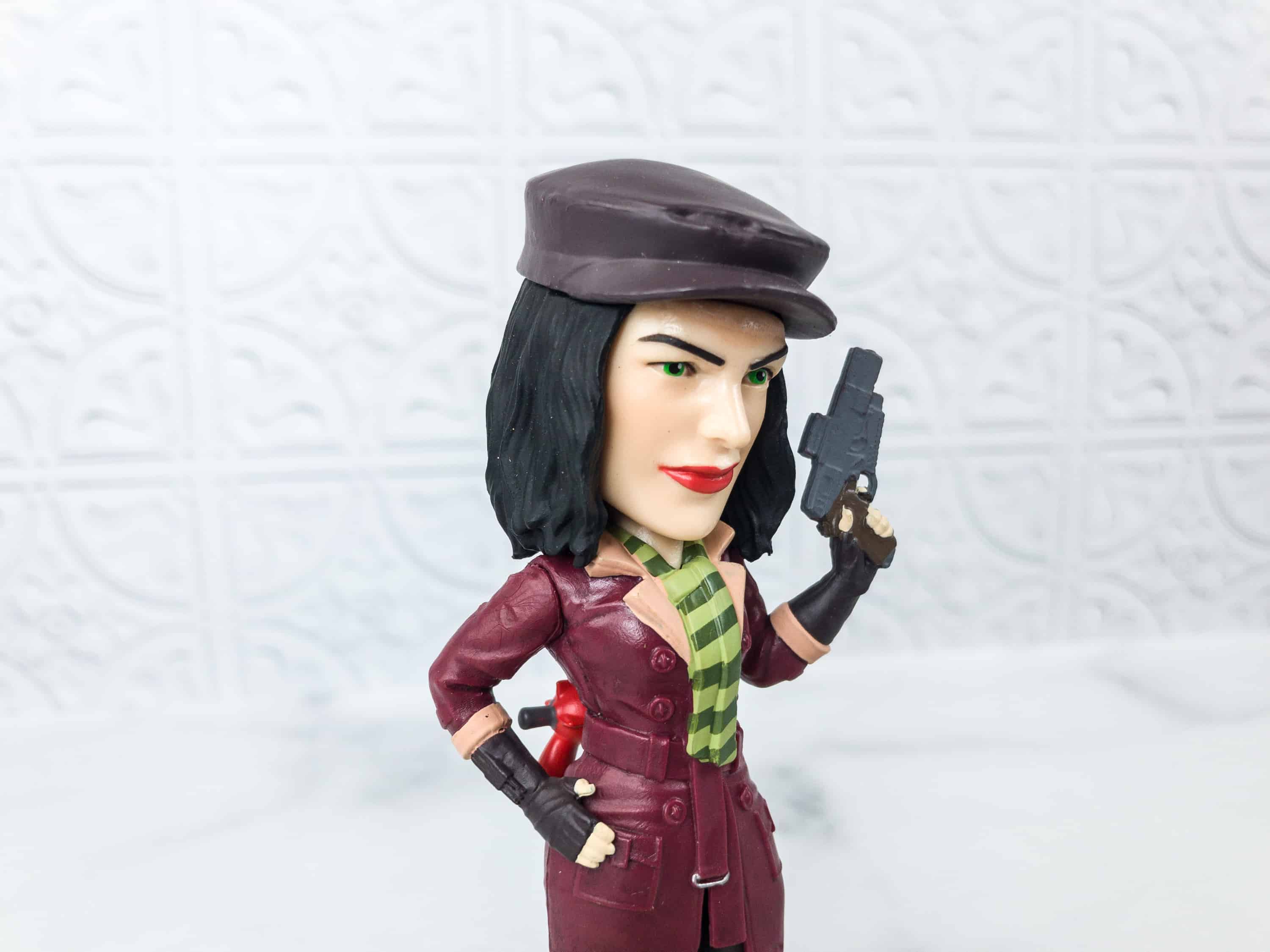 The first encounter with her is while she's on the verge of exile for writing that the city's Mayor is a synth. Completing an interview with her will lead to Piper offering to travel with the player character.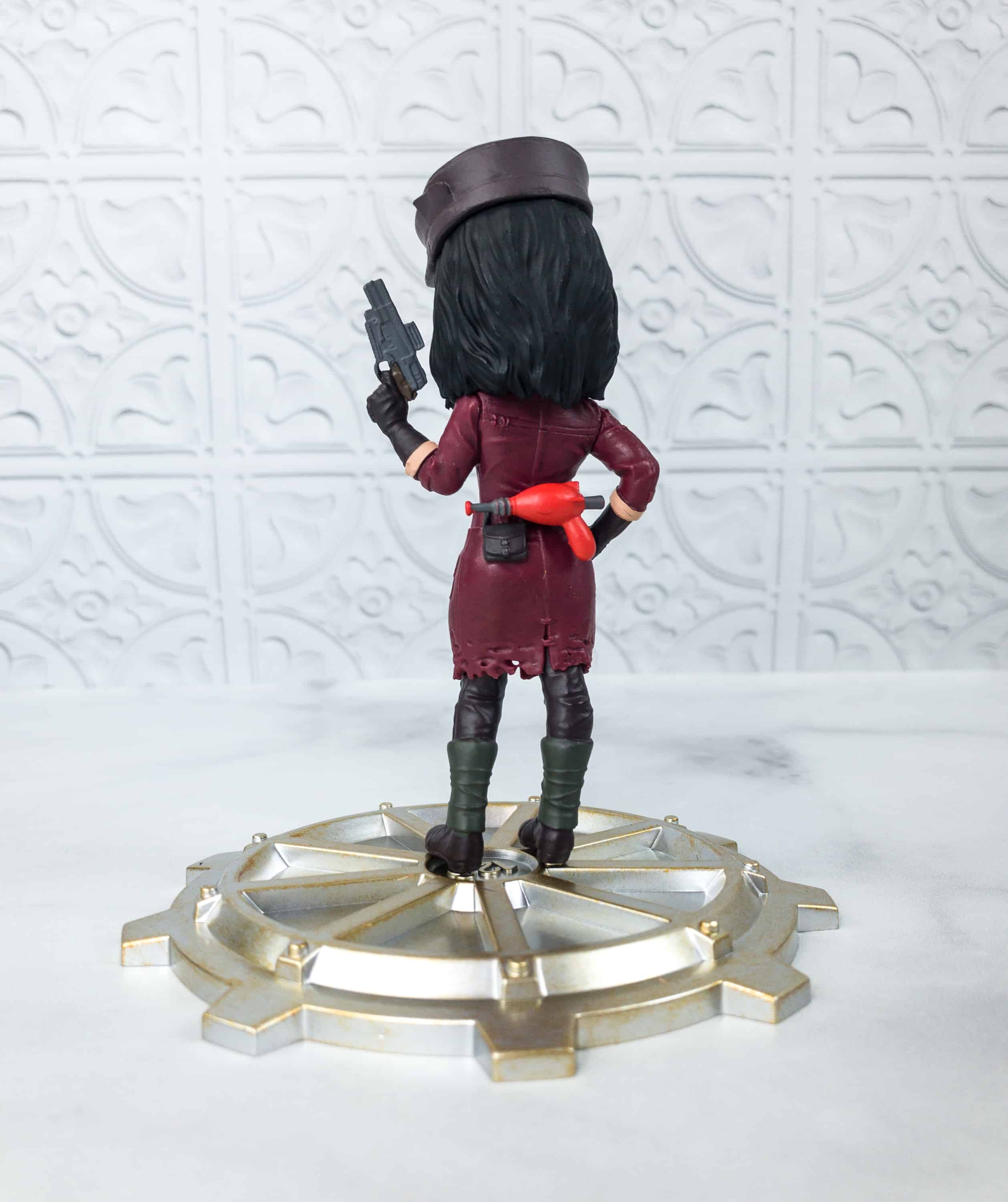 The details and paint job on this figure are fantastic!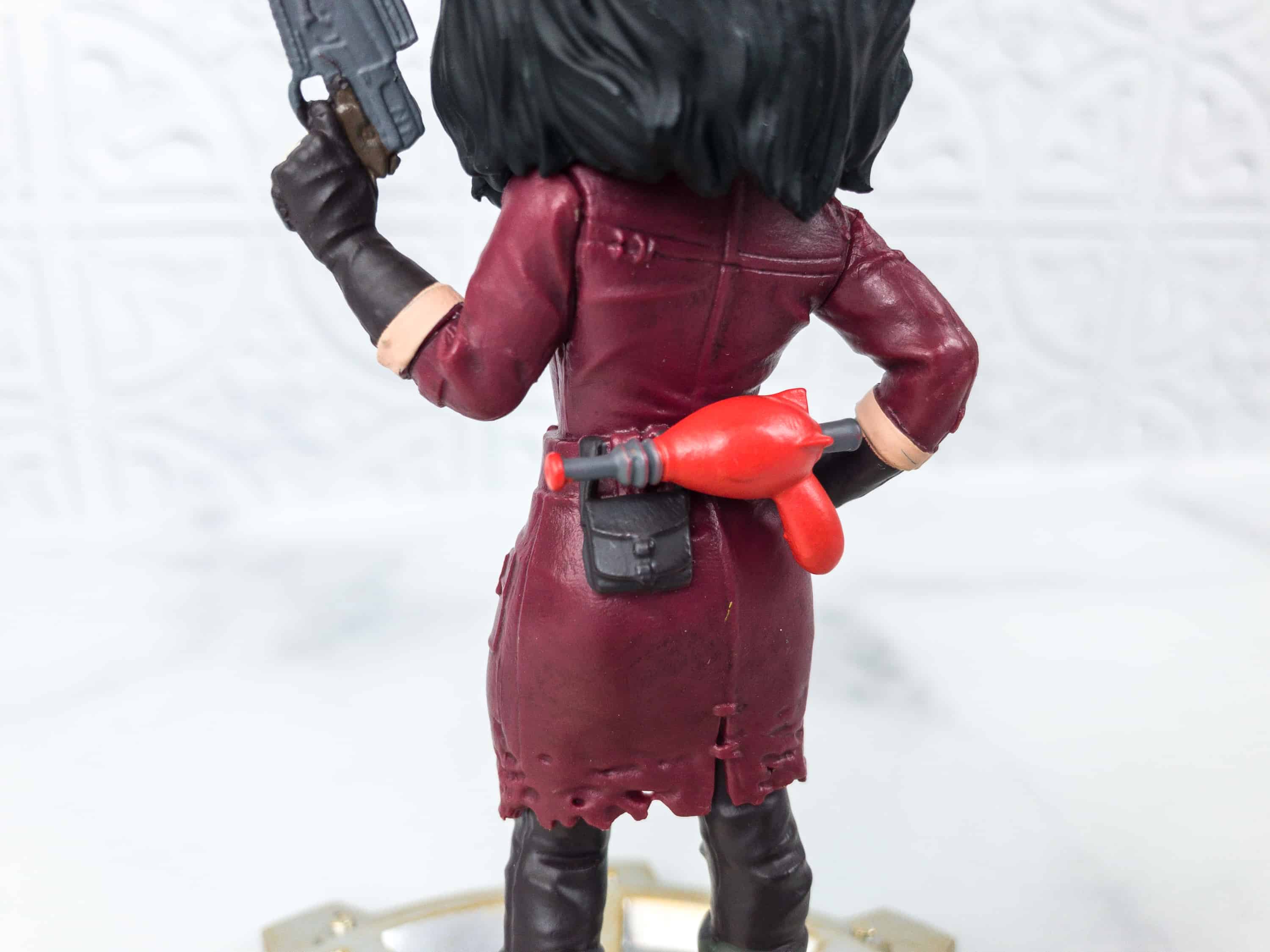 She still has another hidden armament so you really need to "watch your back."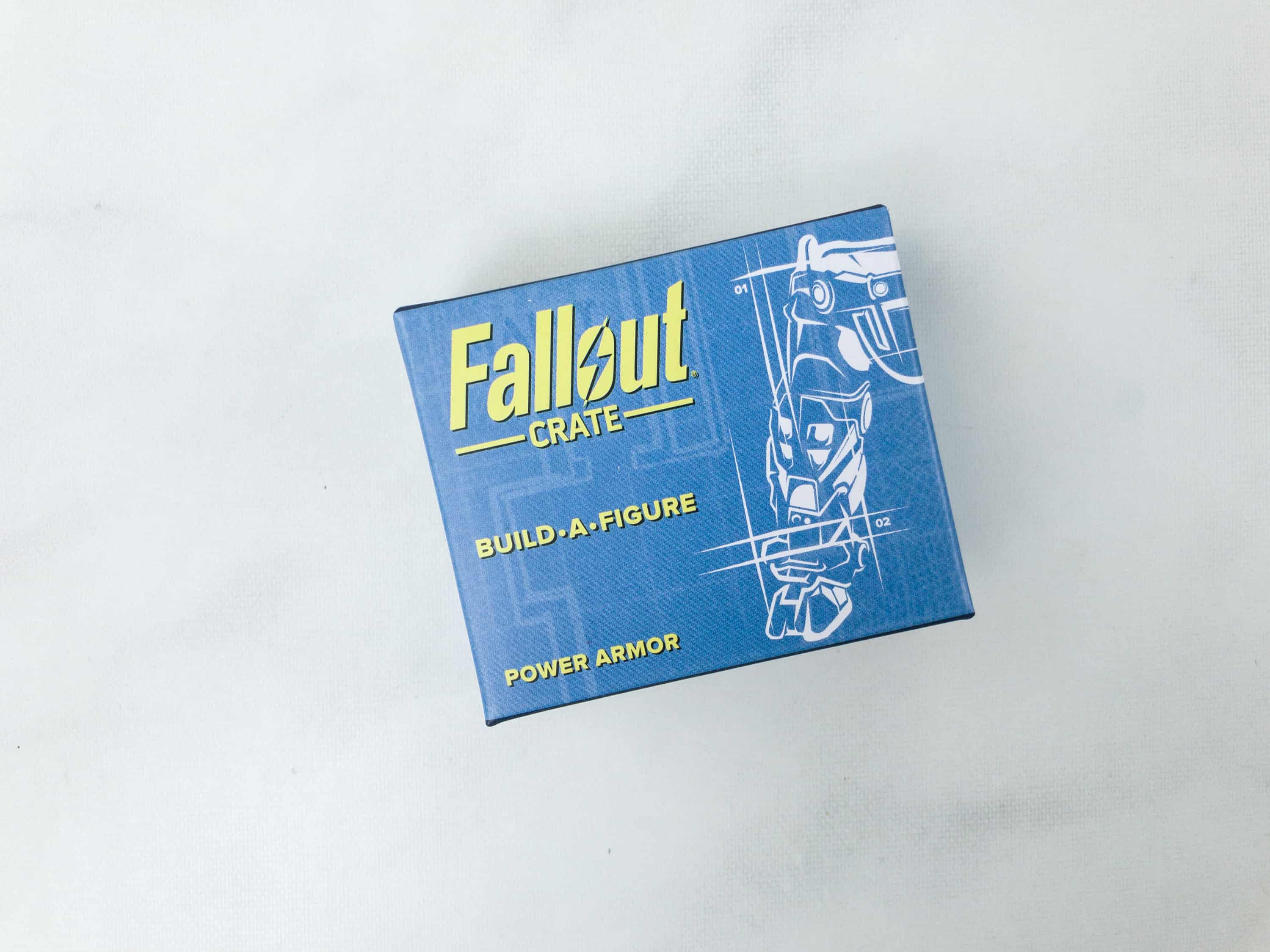 Power Armor Build-A-Figure Legs. The figure we received is just one part of a full set of armor – there's one part in every box until we complete the whole thing! And now we finally have the figure's legs!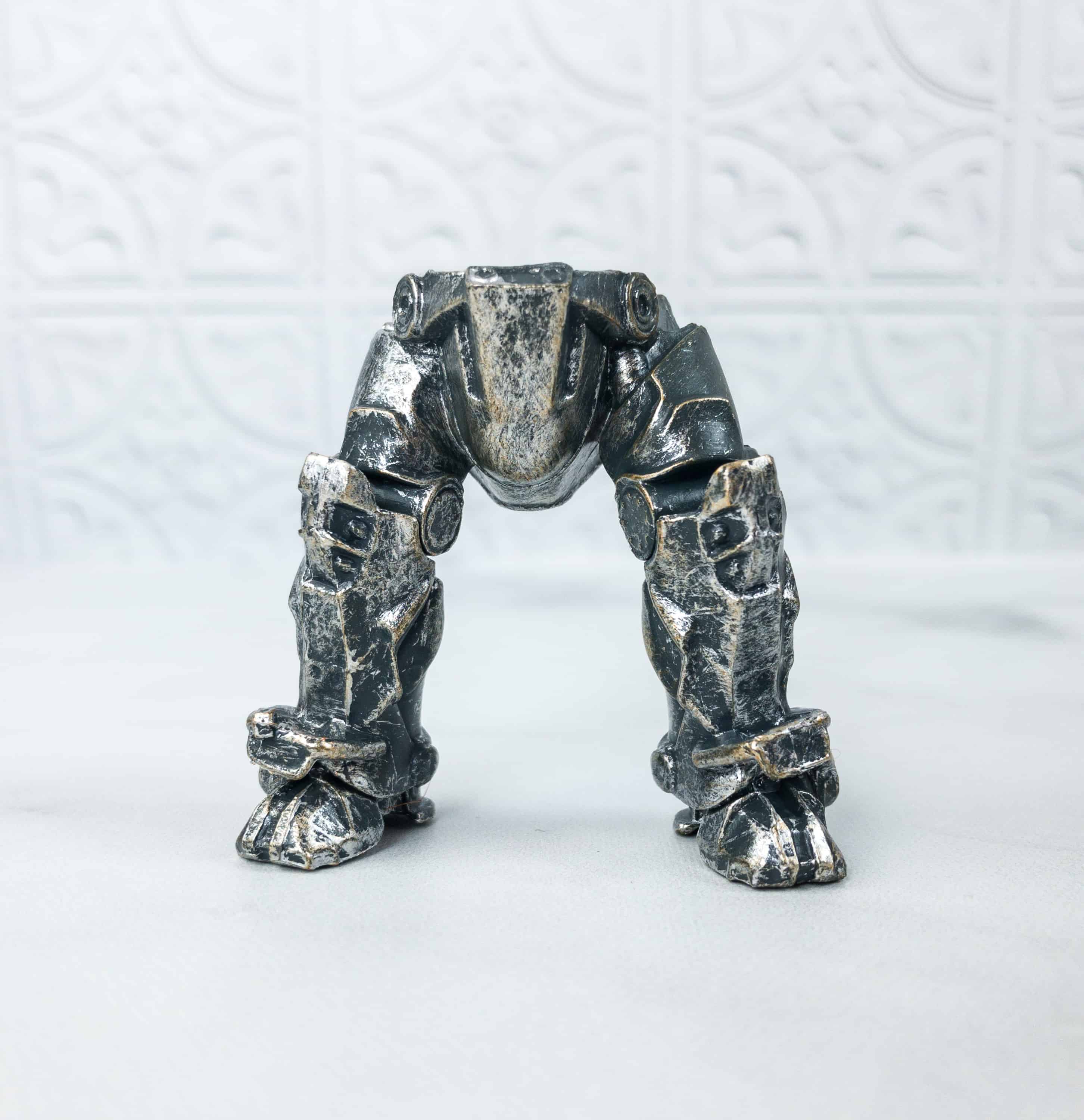 Such a great idea for something that is built up from segments in the game.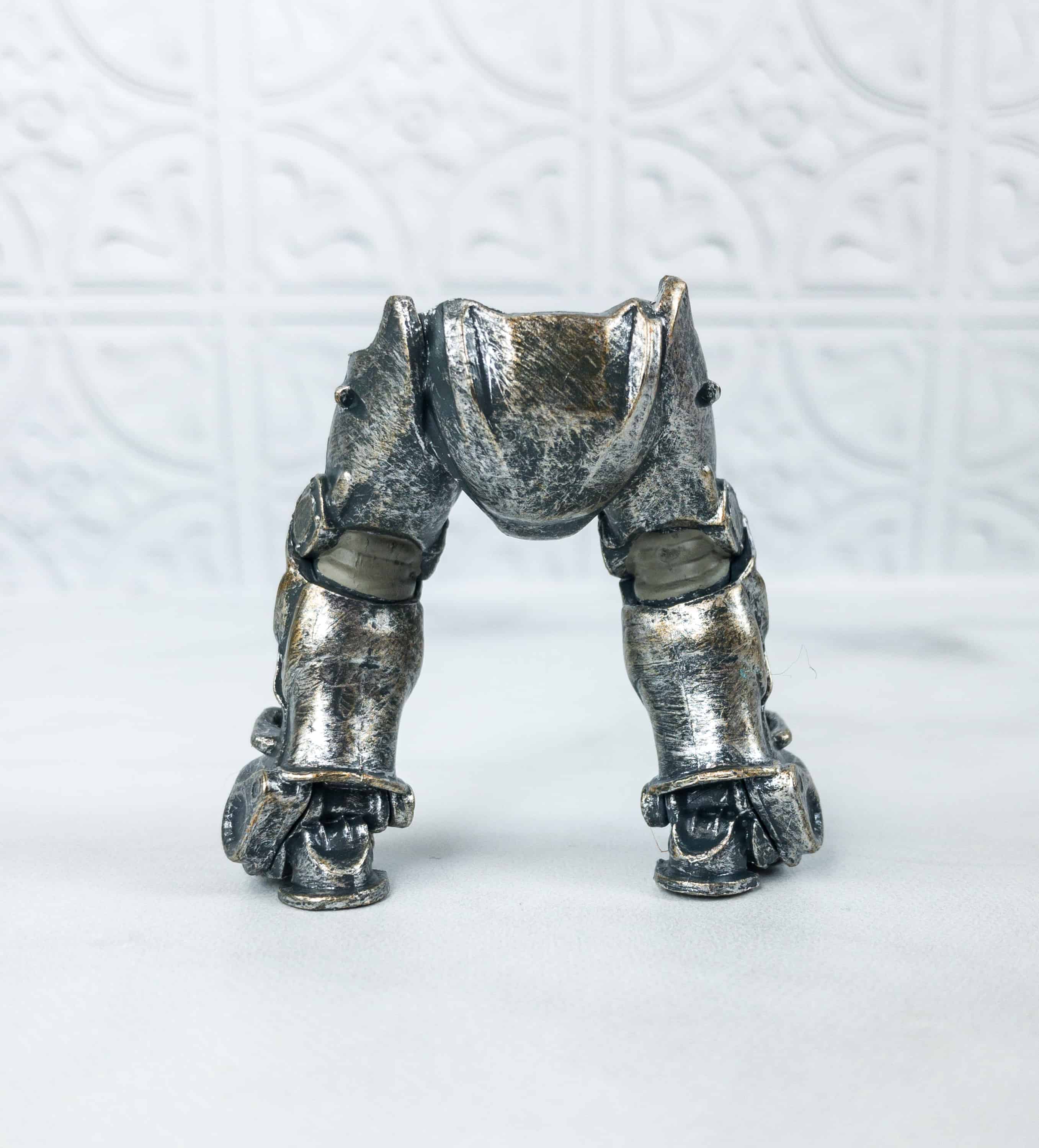 The Power Armor allows its wearer to not only have superior strength bonuses but its armor components have their own hit points and actively absorb a substantial percentage of incoming damage until they are destroyed.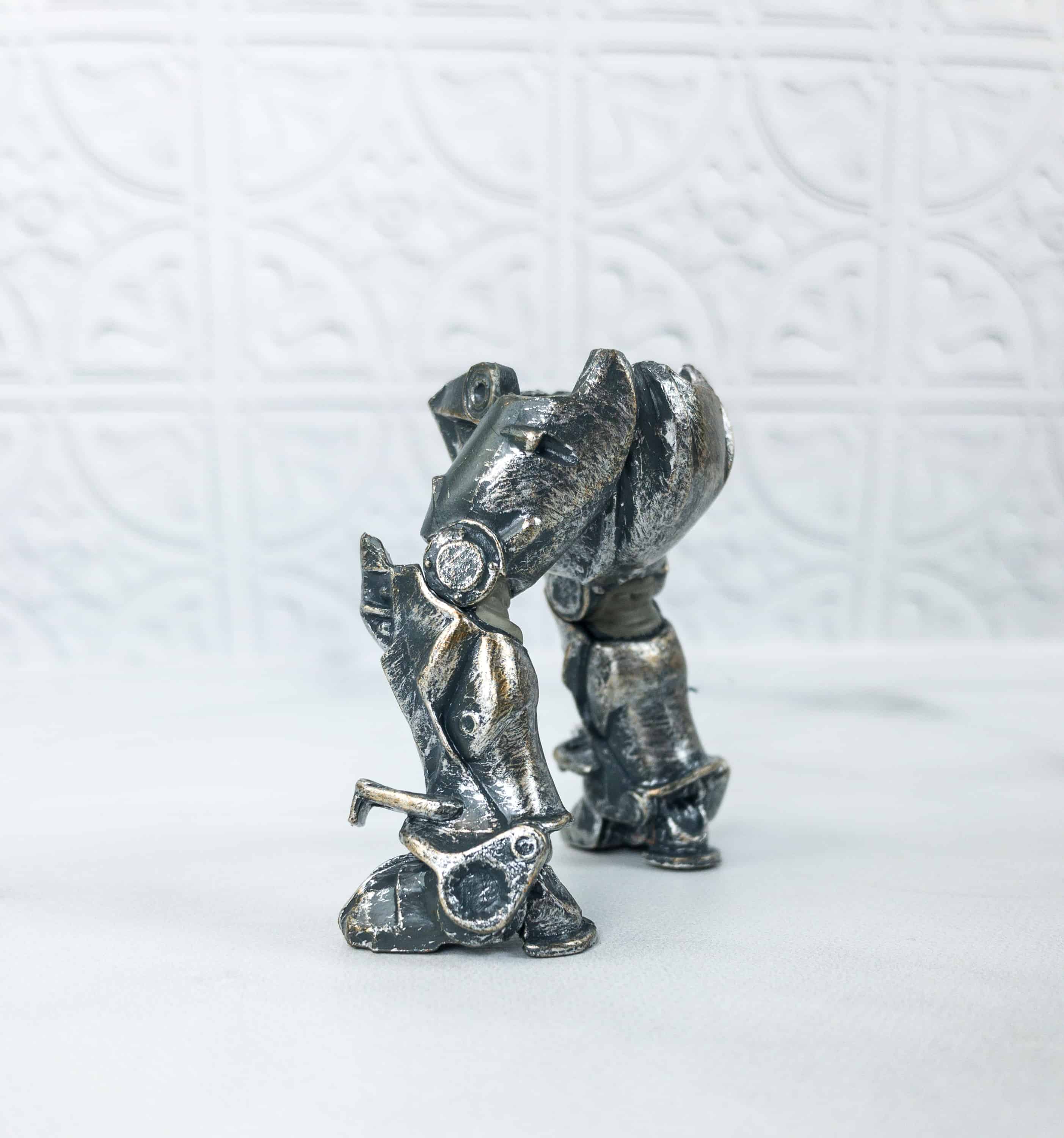 And now that we have its legs, it won't be as hard to move around!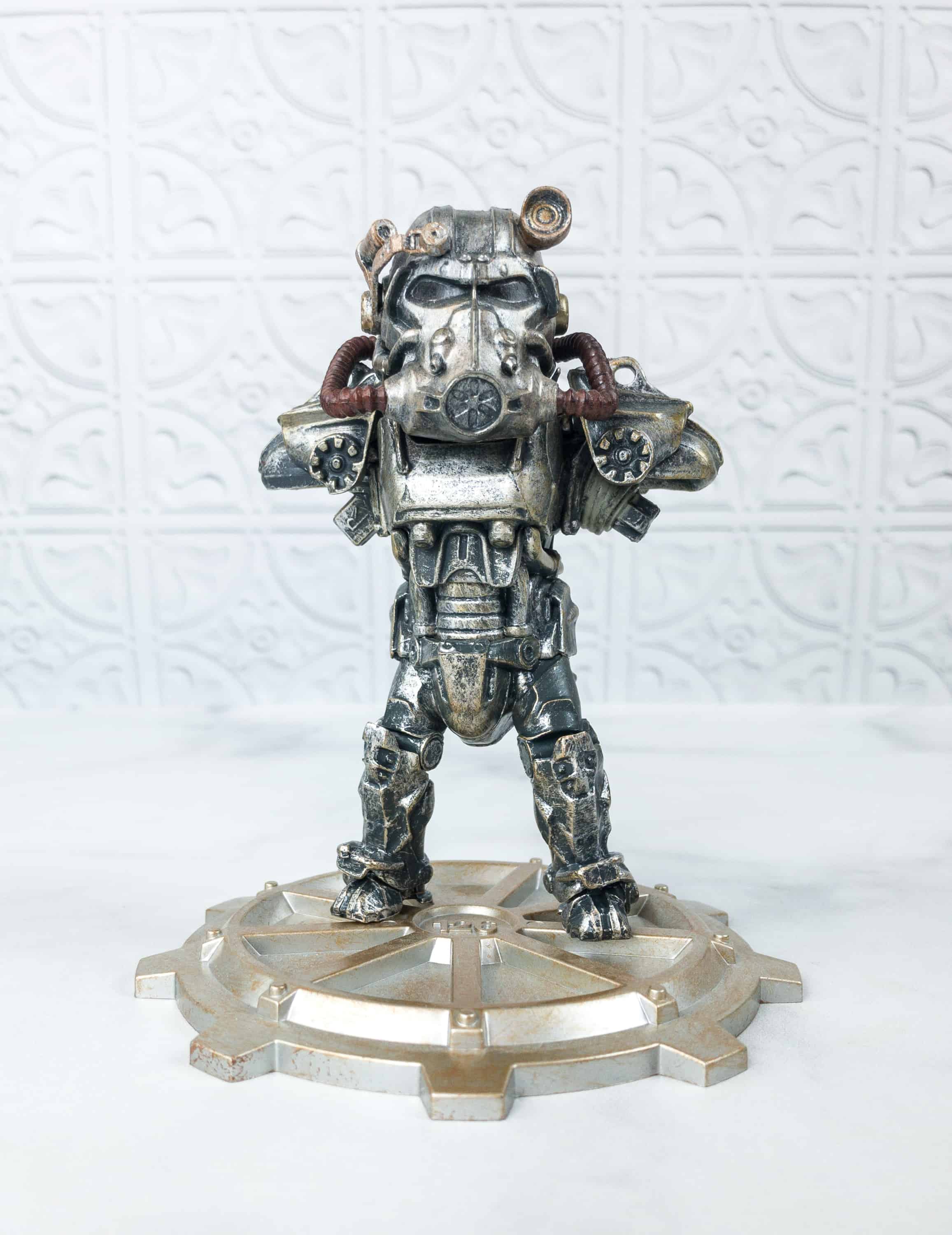 It's almost complete, and that's 3 out of 6! We're halfway there!
The details are wonderful! I love the rustic appeal of this figure, although he's a little top heavy.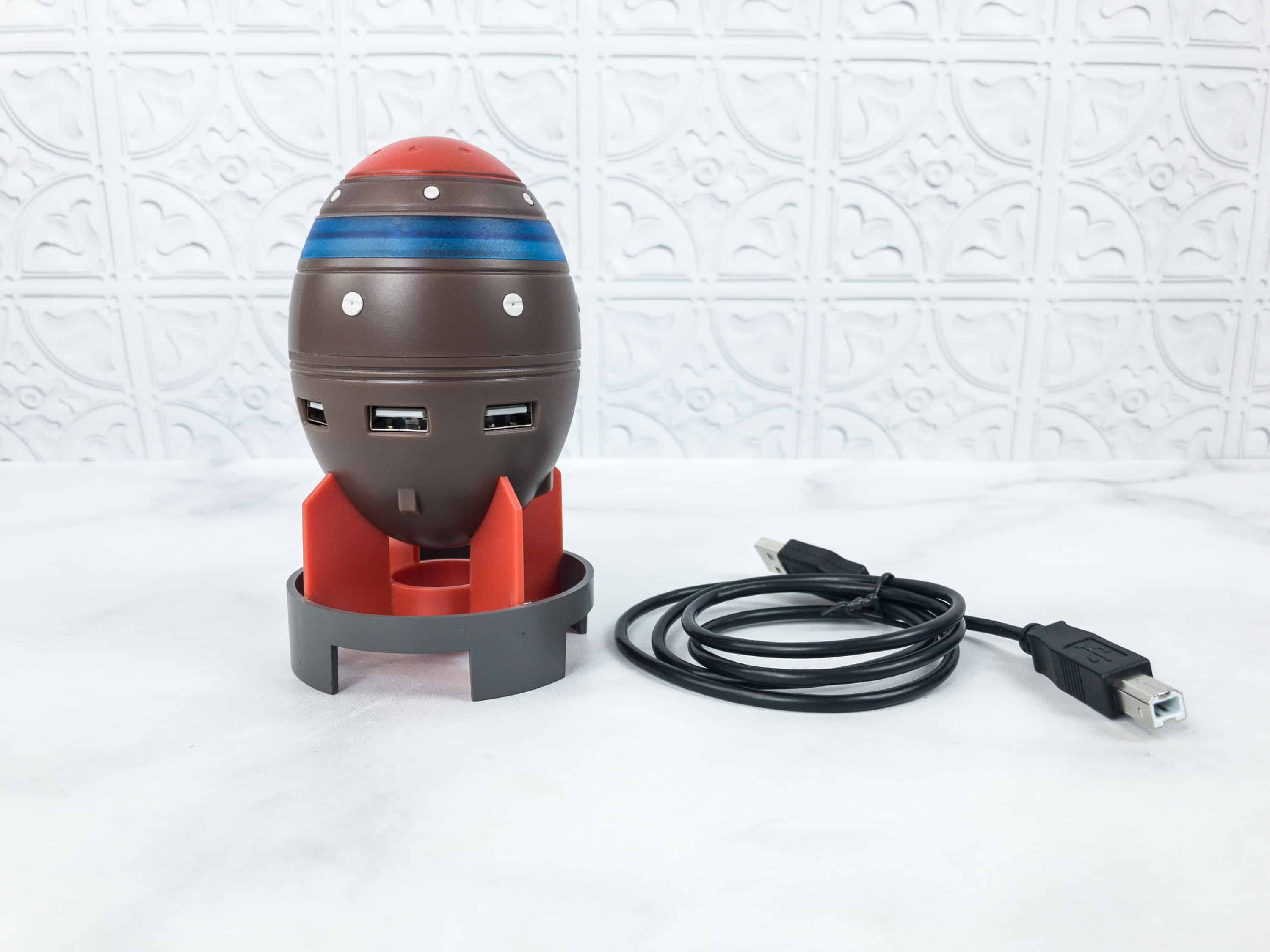 Annual Subscriber Bonus Item: USB Hub. We got this USB hub as the annual subscriber bonus item from the box's launch!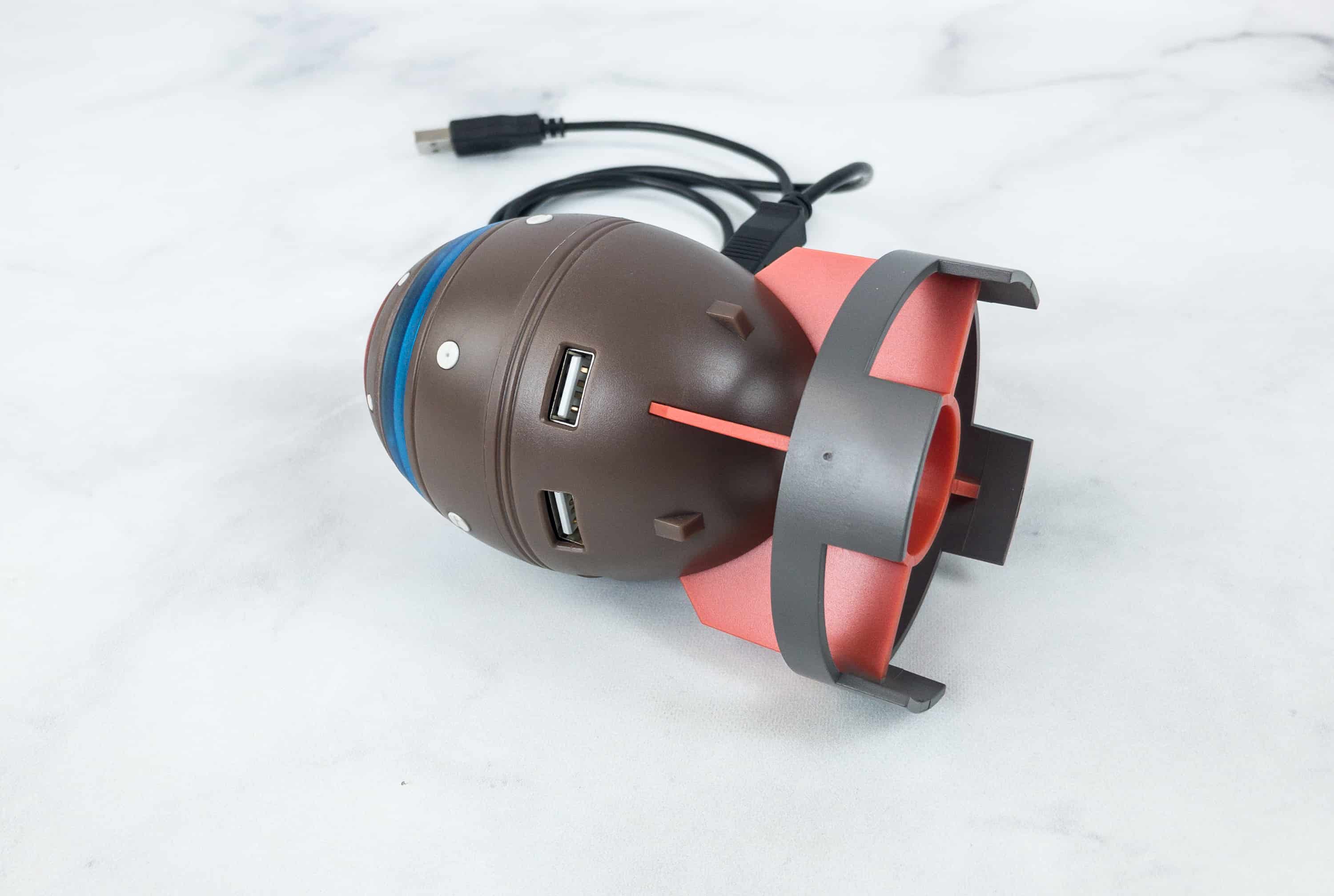 It comes with a single connector cord that fits standard USB ports.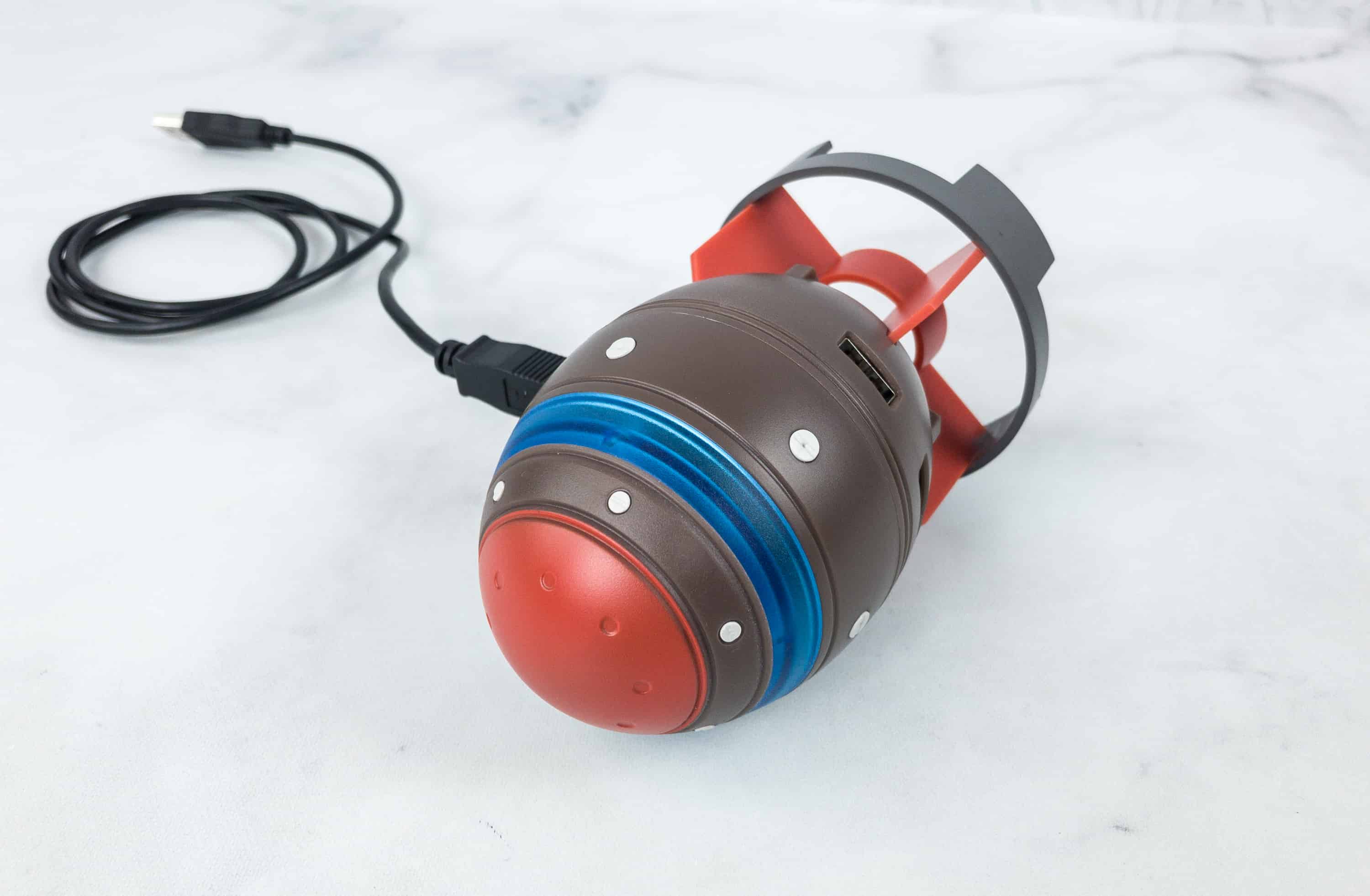 There are also several ports that I can use simultaneously.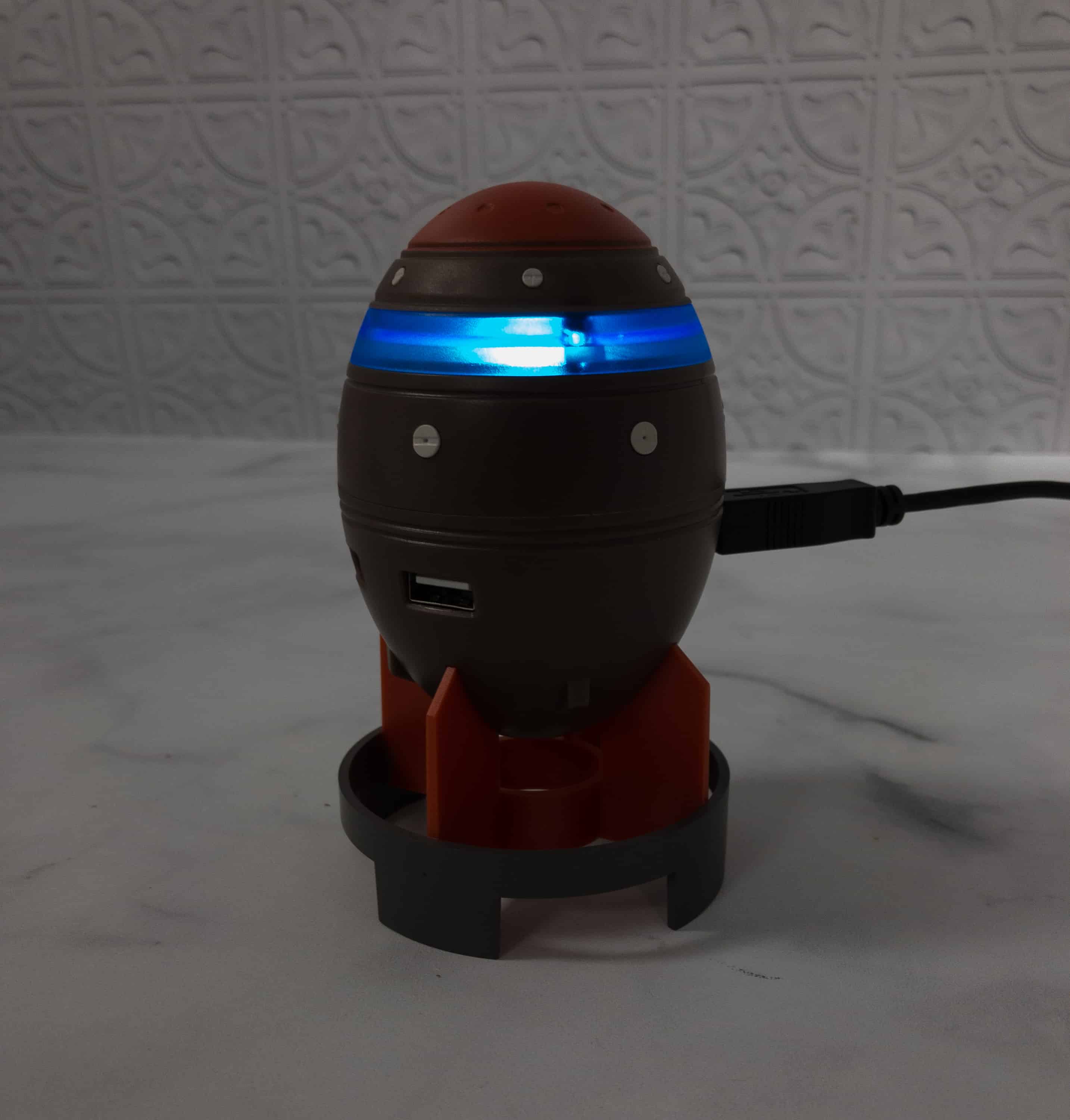 We tried it and it works! It also charges. I hope future subscription bonuses for new crates are just as awesome.
Fallout Crate has been well curated! The pin is great, the shirt's fantastic, and it always feels like a super solid production from Loot Crate! It was definitely delayed but I loved the curation and all the items from this box.
What do you think of this edition of Fallout Crate?