Loot Anime is a monthly subscription box from Loot Crate, just for Anime and Manga fans! Every month you'll get $60 worth of anime figures, collectibles, manga, apparel, accessories and more.
Loot Anime's theme of the month is BRAVE.
DEAL: Save 15% on any subscription plan when you use this link and coupon code HELLOSUBSCRIPTION15.   

This month's poster features Assassination Classroom!
The back of the poster serves as the information sheet. It lists of all the anime goodies in this box.
Everything in the March 2018 Crate!
They also included an ad that actually looked like an art print for the game Fate Grand Order.
Fate/Grand Order is an online free-to-play role-playing game based on the Fate/stay night visual novel game and franchise by Type-Moon, developed by Delightworks.
Overlord Pin. Overlord is a Japanese light novel series written by Kugane Maruyama and a dark fantasy sci-fi anime.
The pin features the cover art from the first volume of the light novel. The poster says visit the Anime Pins part of the site to read it, but it's not in my account.
Neon Genesis Evangelion EVA-01 T-Shirt. Neon Genesis Evangelion is a classic 90s anime and it made its way into this box via a rad shirt! It features the EVA-01 piloted by Shinji Ikari, a 14-year old boy who is tasked by his father to save humanity from the giant "Angels".
The design is based on the 1st of the anime's film series Evangelion: 1.0 You Are (Not) Alone. The EVA-01, or Unit 01, is the first non-prototype Evangelion unit and is referred to as the "Test Type" which houses the soul of Shinji's mother, Yui Ikari. I love the overall color of the shirt as it goes well with the Unit's color!
Assassination Classroom Lanyard. Lanyards are great for holding IDs, keys, or even just to show off your love for anime. This lanyard features Assassination Classroom, a sci-fi comic turned anime that revolves around a class of students tasked to assassinate their alien homeroom teacher in order to save the world and get a reward.
The lanyard also with an ID/badge holder. You can also place keyrings on the trigger snap.
The colorful lanyard features the students of Class 3-E, who are tasked to kill their octopus-like teacher. However, as the school year progresses, the teacher they're tasked to assassinate turned out to be their best teacher yet, teaching them important lessons in school and life.
Seven Deadly Sins Tote Bag. Convenient and spacious enough to hold my geeky goodies, this tote bag features the fantasy anime Seven Deadly Sins!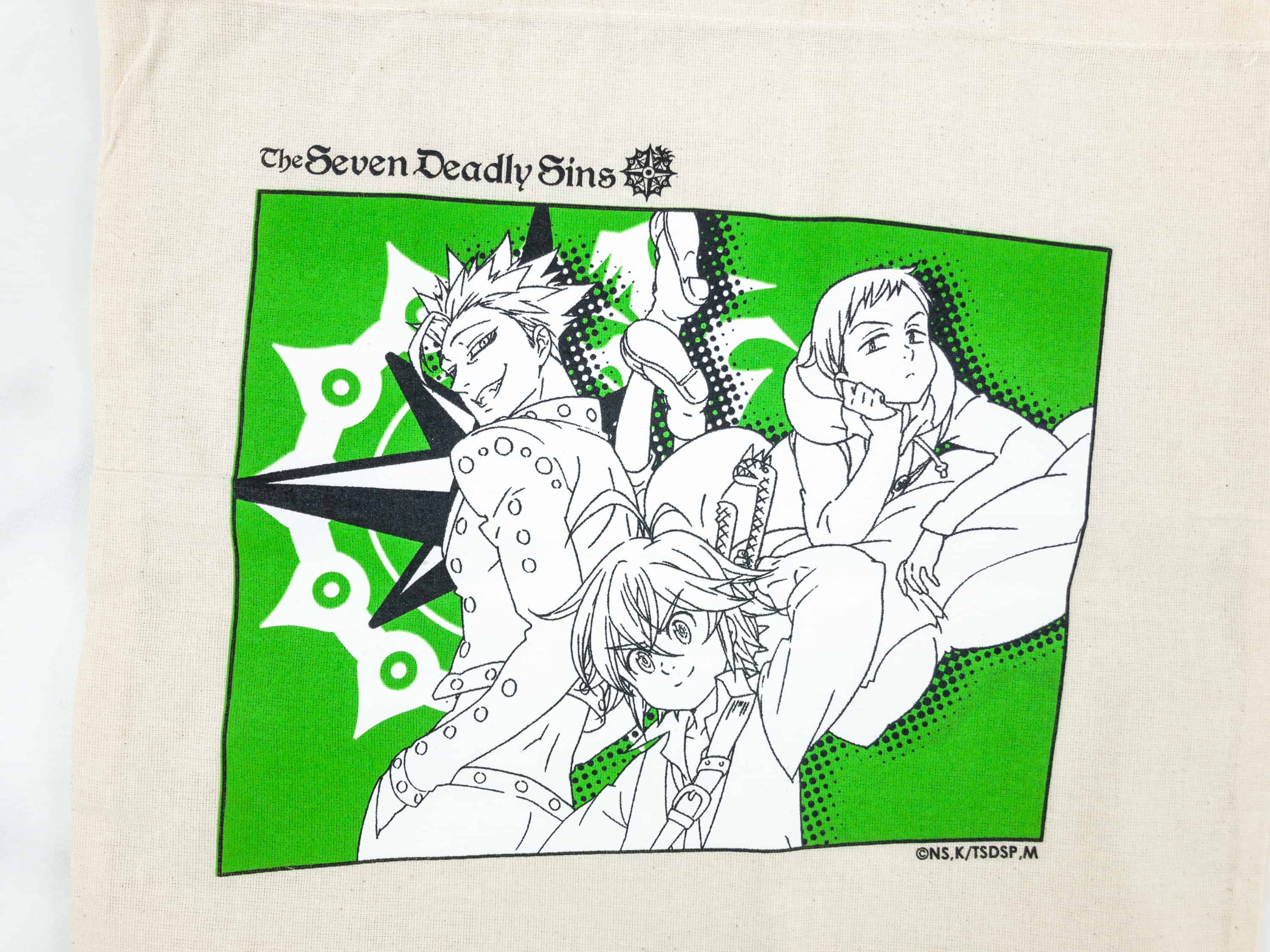 The bag shows 3 of the characters from the anime:  Ban which represents the fox's sin of greed, Meliodas who is the dragon's sin of wrath, and King who stands for the grizzly's sin of sloth. It's not a high quality tote – a thin woven cotton and of the type that appears in a freebie in other boxes.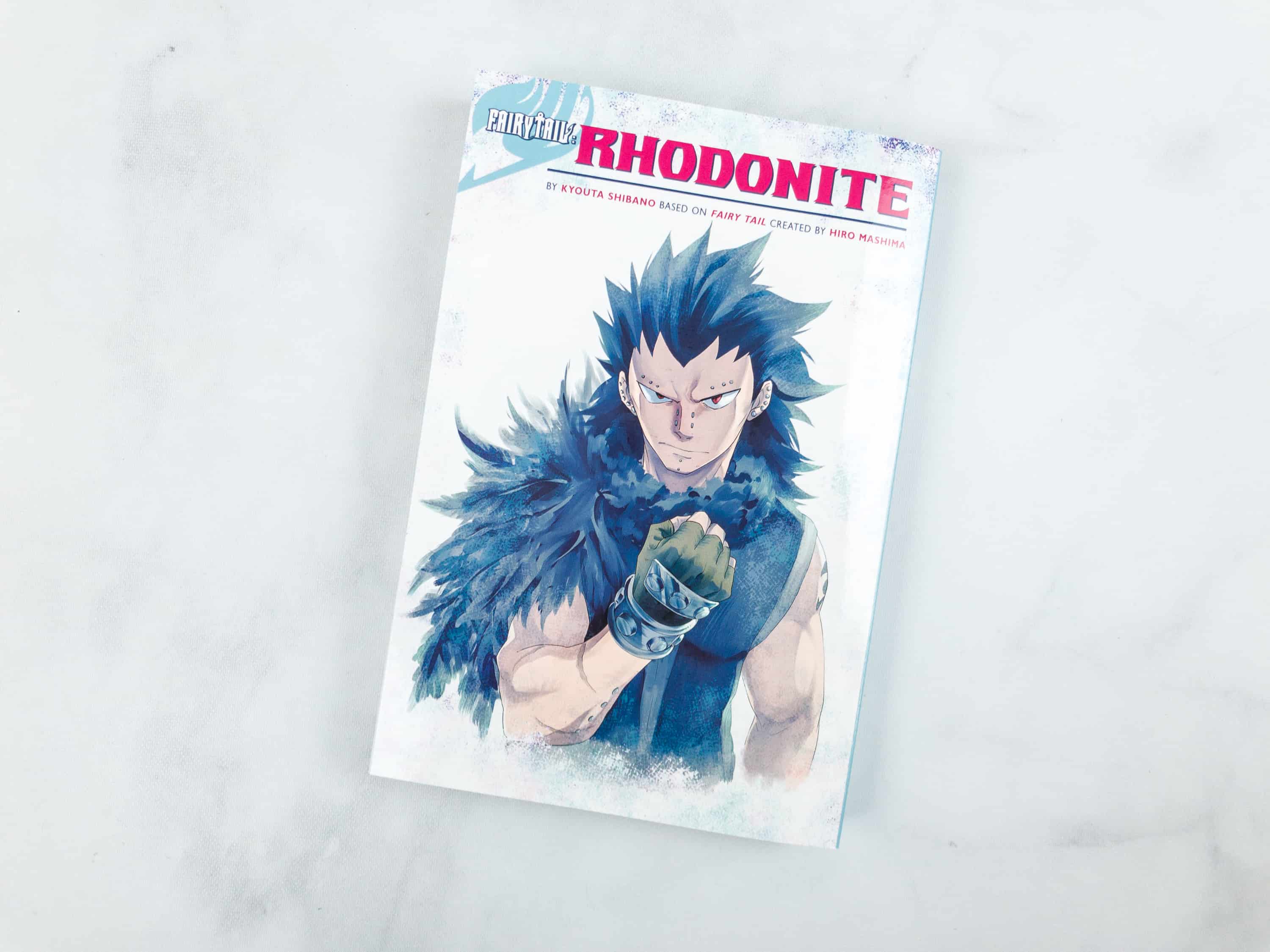 Fairy Tail Rhodonite Manga. This month's featured manga is a spin off from the Fairy Tail series which focuses on Gajeel Redfox. The cover is an exclusive too!
The iron dragonslayer, Gajeel Redfox, has lived his life in the shadows. Even in the motley crew of Fairy Tail, he didn't always fit in. When Gajeel gets news of an escaped prisoner he may be connected to, he must leave on a journey to confront his past. Will he stand strong with his new family in Fairy Tail, or will old forces pull him back into the darkness?
Gajeel Redfox is a member of the Fairy Tail guild and an Iron Dragon Slayer who is also a former S-class mage of Phantom Lord. After his guild's disbandment, he joins the Magic Council and becomes the captain of the Custody Enforcement Unit, but eventually goes back to Fairy Tail after Avatar was defeated.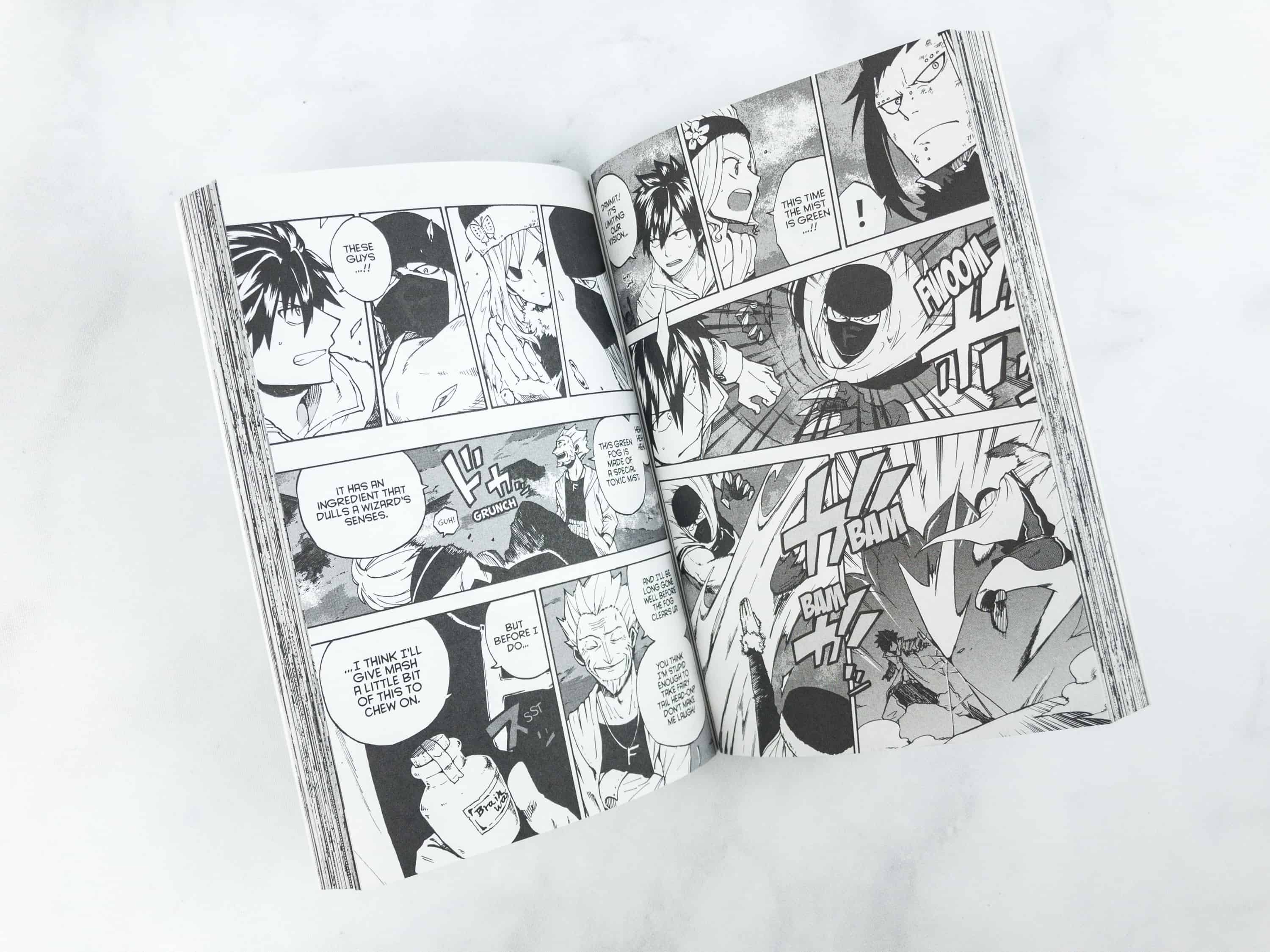 If Gajeel is your favorite character from Fairy Tail, you'll surely love his backstory. And even if not, it offers a different perspective about his character that might just make you like him.
Loot Anime usually sends great figures, but this box doesn't have one and I miss it! I like the shirt and the tote, but it's really just a so-so box for me, especially as the tote isn't high quality. I hope the figures come back in the following months! Plus, March was super late – we received this box in May.
What's your favorite item from this month's Loot Anime?