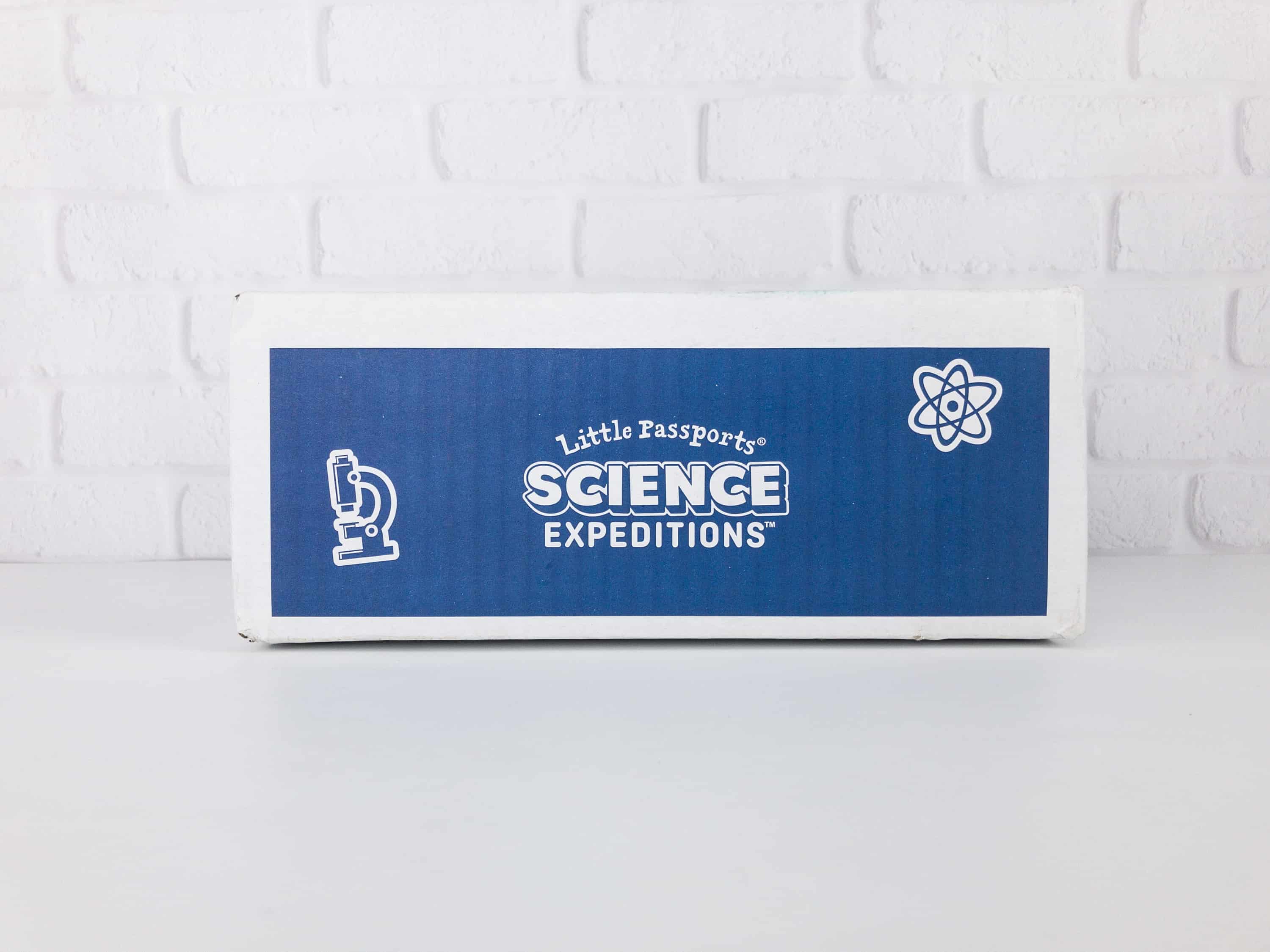 Little Passports Science Expeditions is a monthly subscription science kit packed full of science experiments related to themes like rockets, forensic science, vision, caves and crystals, northern lights and magnetism, hydrology, and more! Science Expeditions lets kids solve real-life scientific mysteries every month through science experiments, hands-on STEM activities and more! Every box includes a 16 page comic with scientific mysteries to solve and fun activities, 8 page experiment guides, hands-on experiment guides, and achievement badges for your lab notebook! This subscription is intended for children ages 9 and older.
All the items are neatly packed and secured with bubble wrap.
Everything inside my Stars & Planets box.

Achievement Badge This sticker badge can be placed and collected in the lab notebook when your child has completed the tasks.The website for Little Passports also has printable Science extra activities for more scientific fun!
We now have our second achievement badge stuck on our notebook!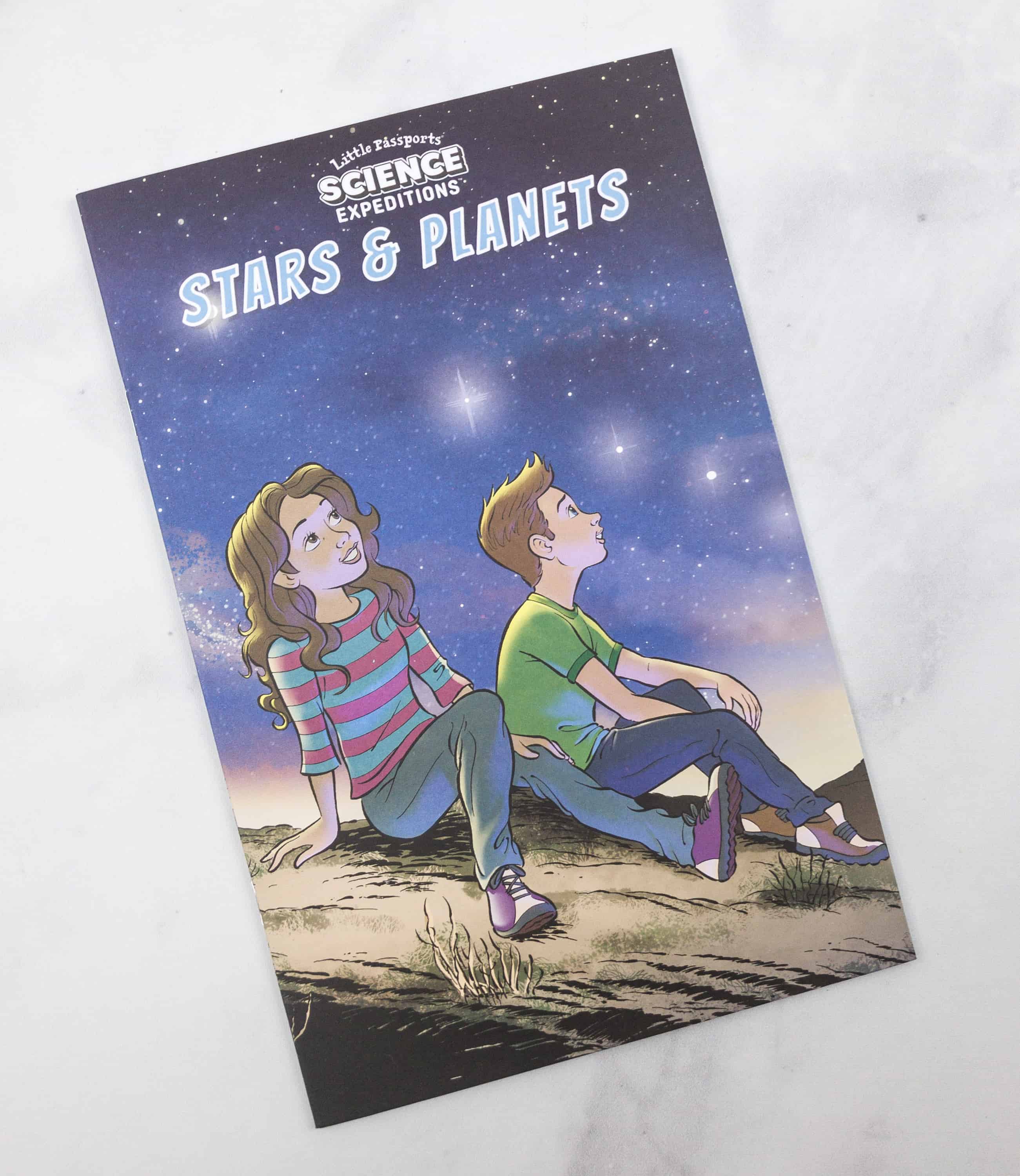 Little Passports Science Expeditions: Stars & Planets Comic: Every box includes a 16-page comic book with glossary and bonus activities.

It provides an engaging comic-style story that introduces kids to stars and planets.
First up on the Stars & Planets activities: a star maze! In this activity, you will need a paper clip to serve as a ship and a magnet that you will place under the sheet to move the ship.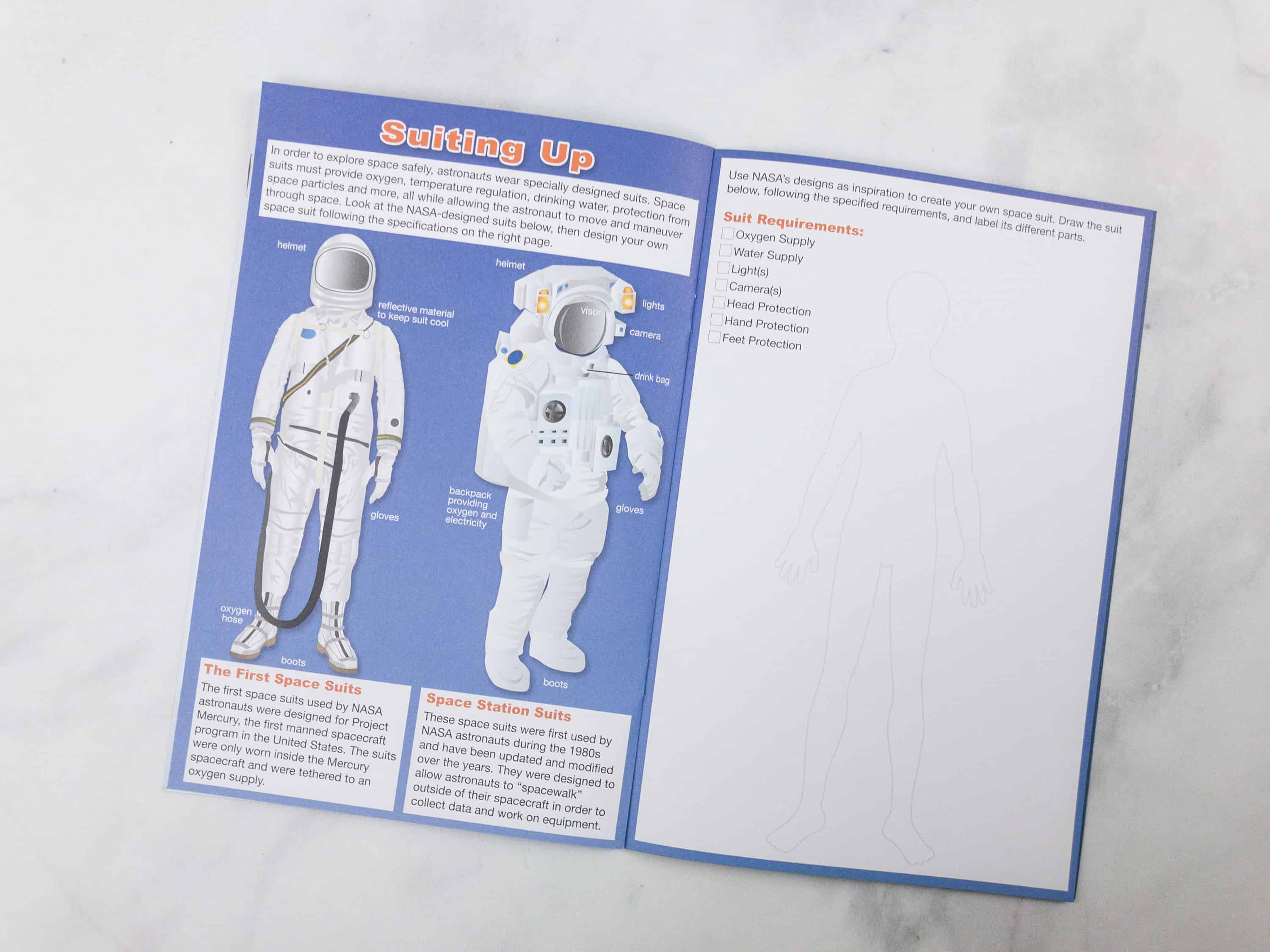 In order to explore the outer space, astronauts need to wear proper space suits. The next activity is about drawing your own space suit based on NASA's model on the left part of the page.
Mars is said to be the next Earth since it has almost the same features with our planet. On the next activity, your kids will learn more about Mars and how it is greatly related to earth!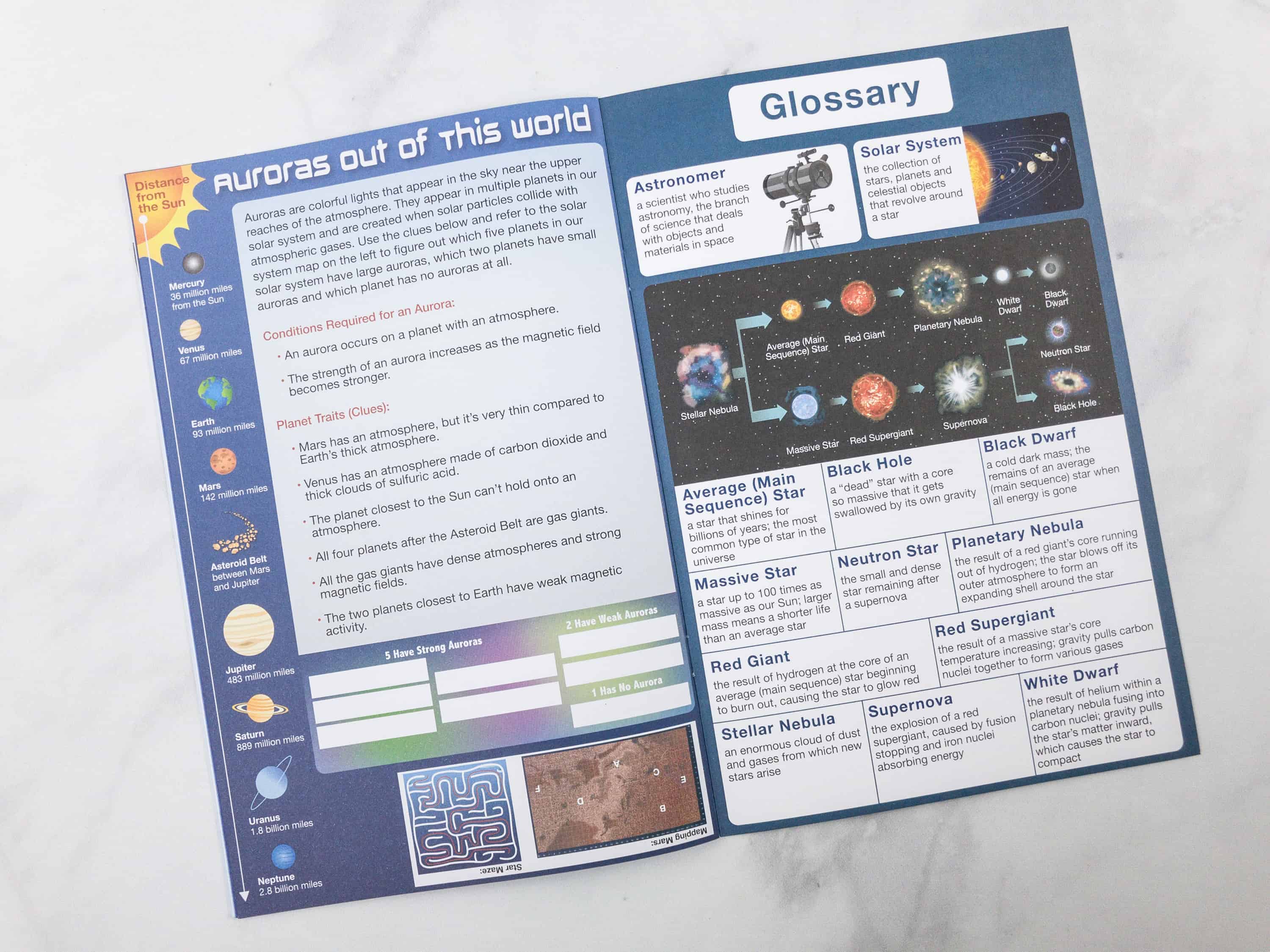 The glossary is very informative. Aside from providing brief descriptions about astronomy related keywords, they also included awesome illustrations!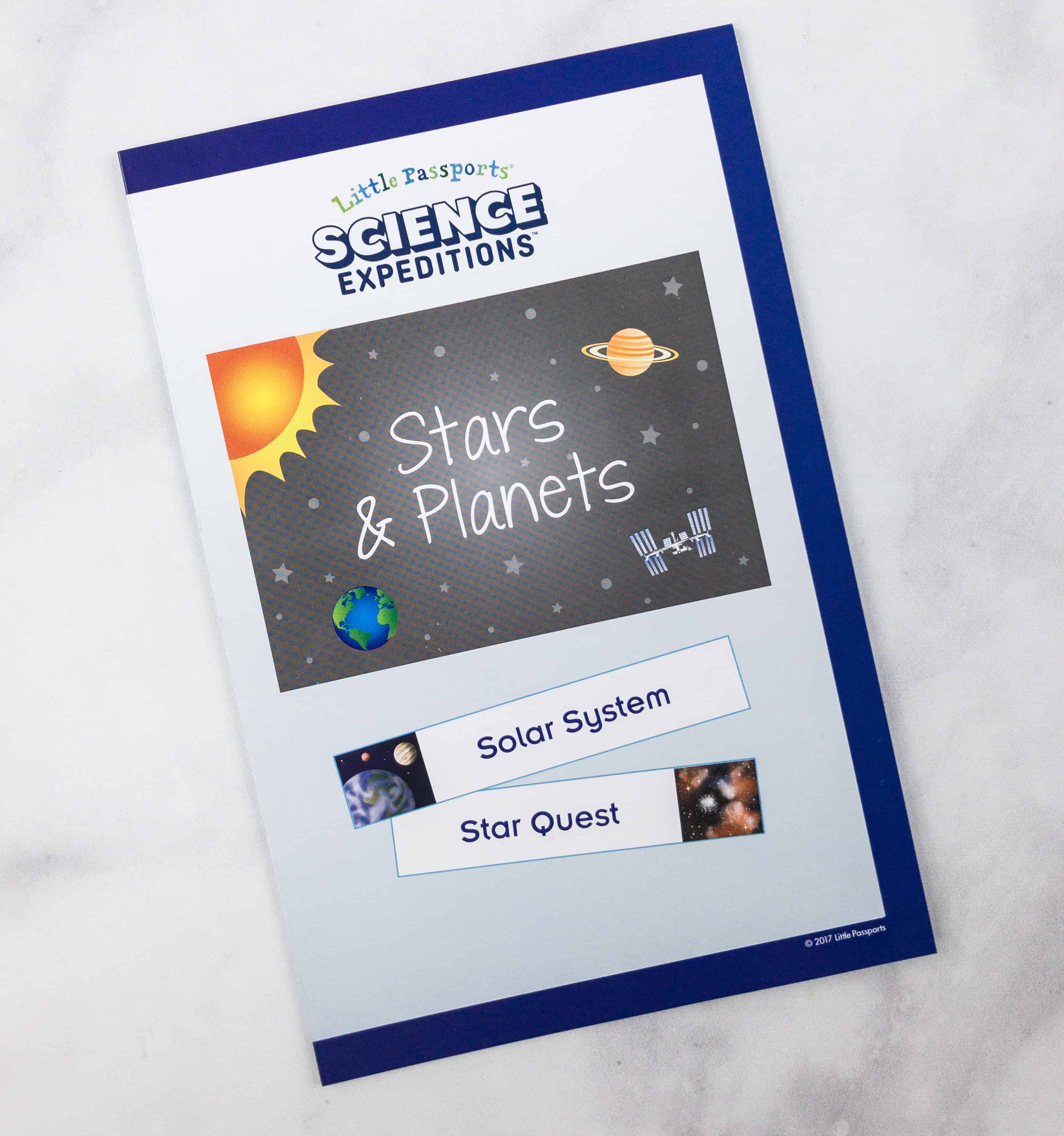 After reading and working through the enclosed Stars & Planets comic, we're ready to do the experiments!

The first one is about making a 3D model of the solar system!
Here are the items we need in making the 3D model.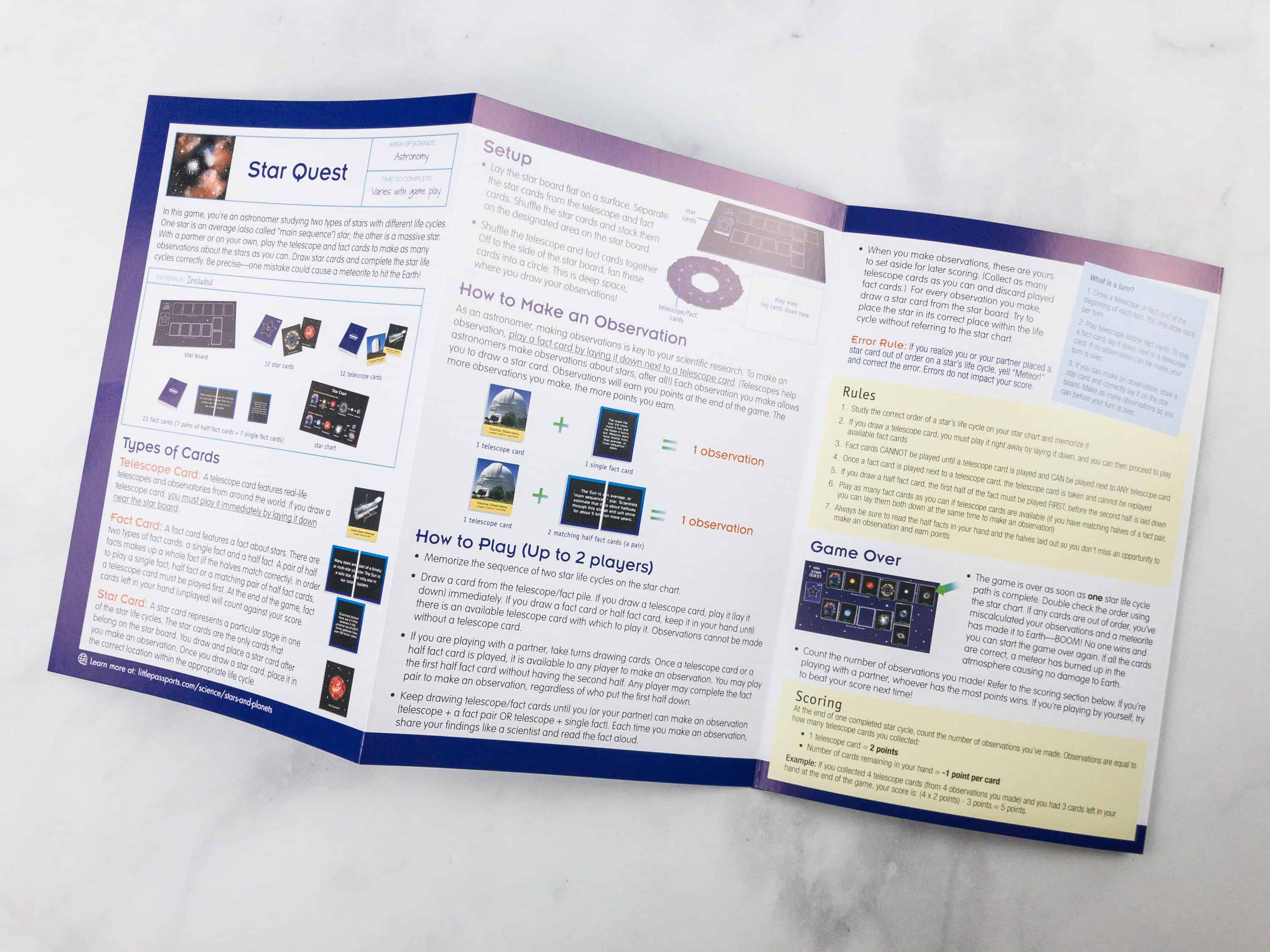 Also included in the box is a Star Quest game! In this game, the players will be astronomers studying two types of stars with different life cycles.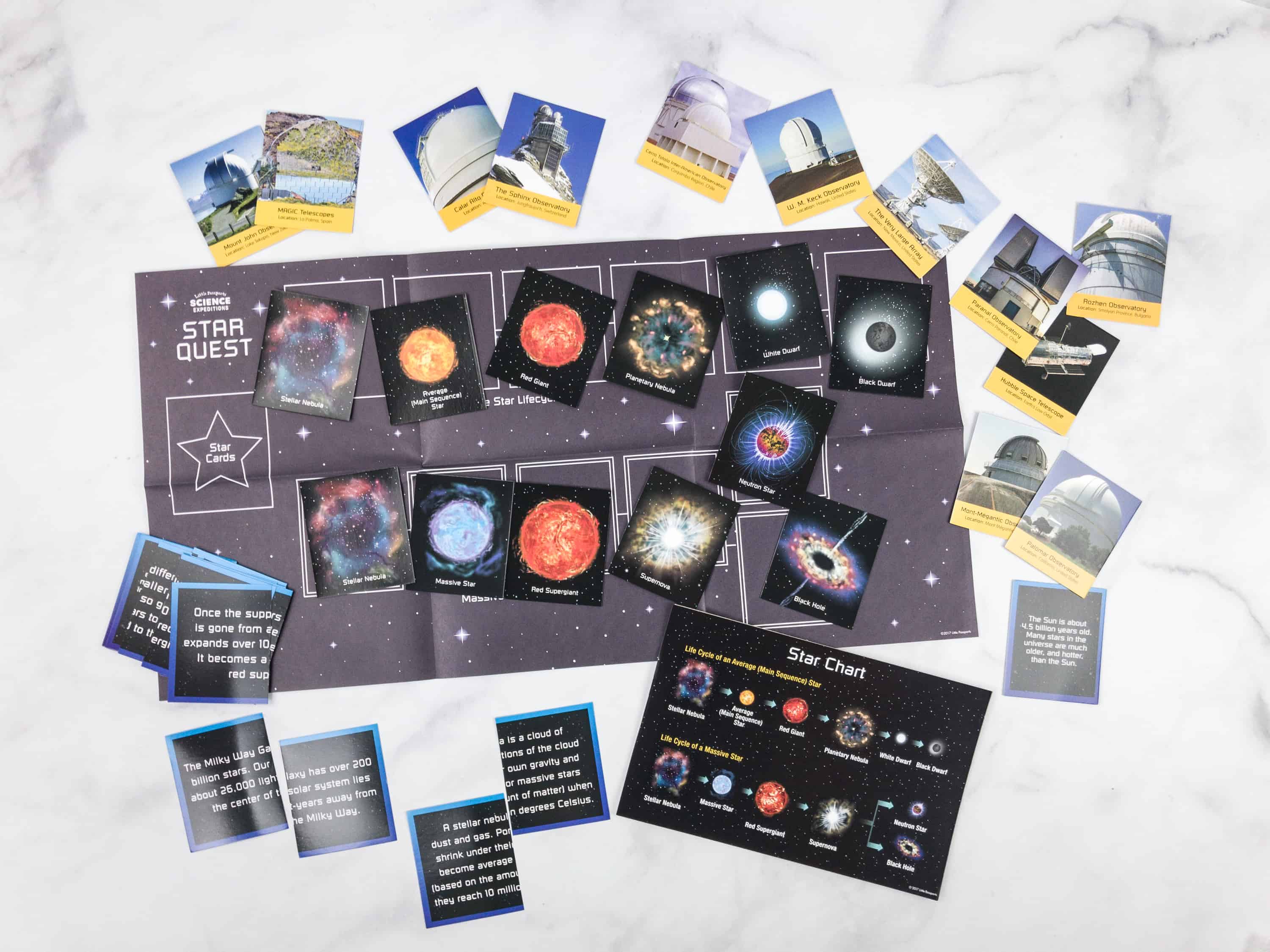 The game has a star board, 12 star cards, 12 telescope cards, 21 fact cards, and a star chart.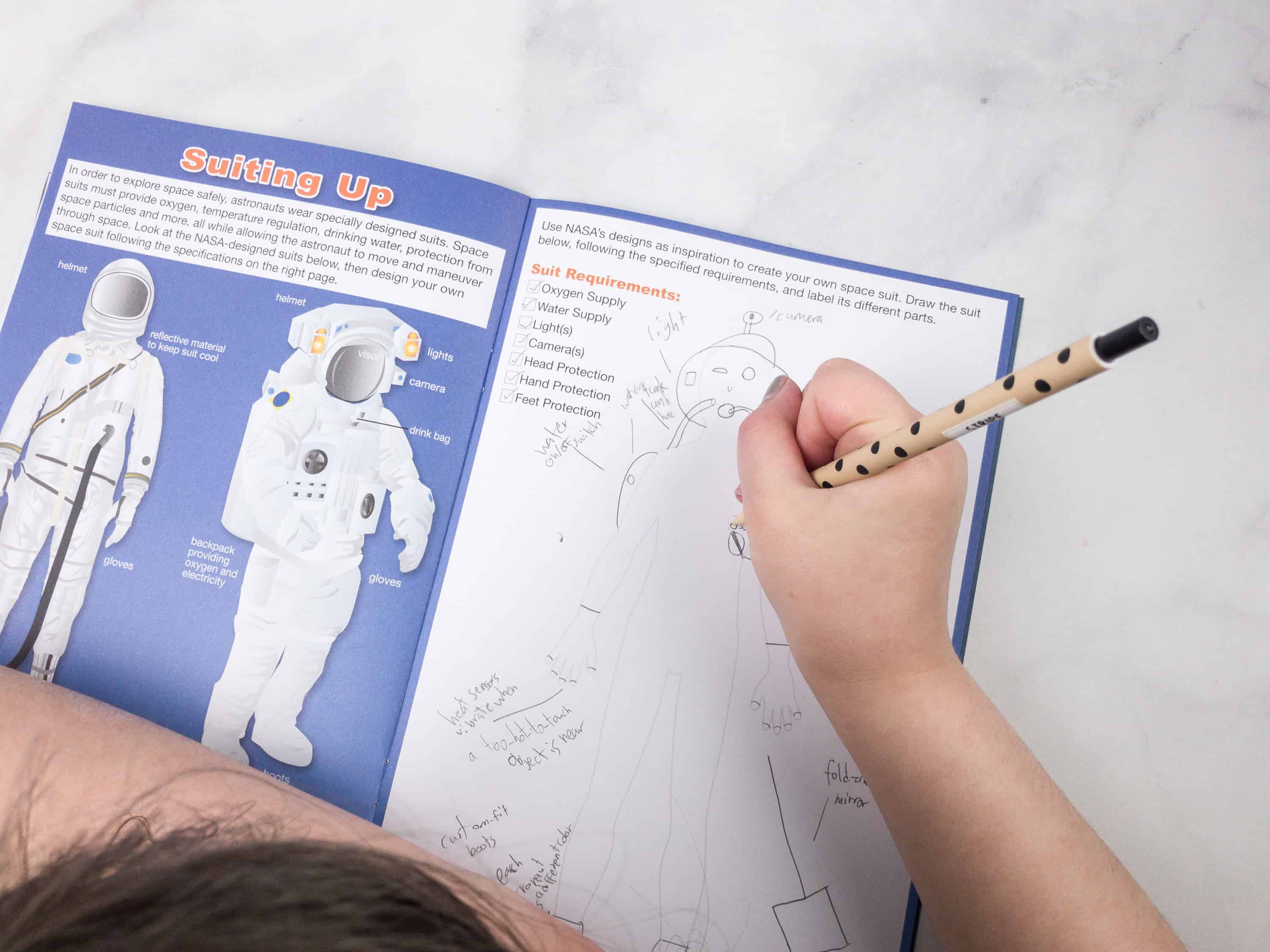 Here's my daughter, working on the space suit drawing activity. I'm impressed that she already knows what necessary parts she's going to include in her own space suit. Her imagination is off the charts. NASA here we come!
My daughter also loved painting the planet models. She did a good job of blending and combining the colors. Also, we didn't make a huge mess because of the frame that it is attached to.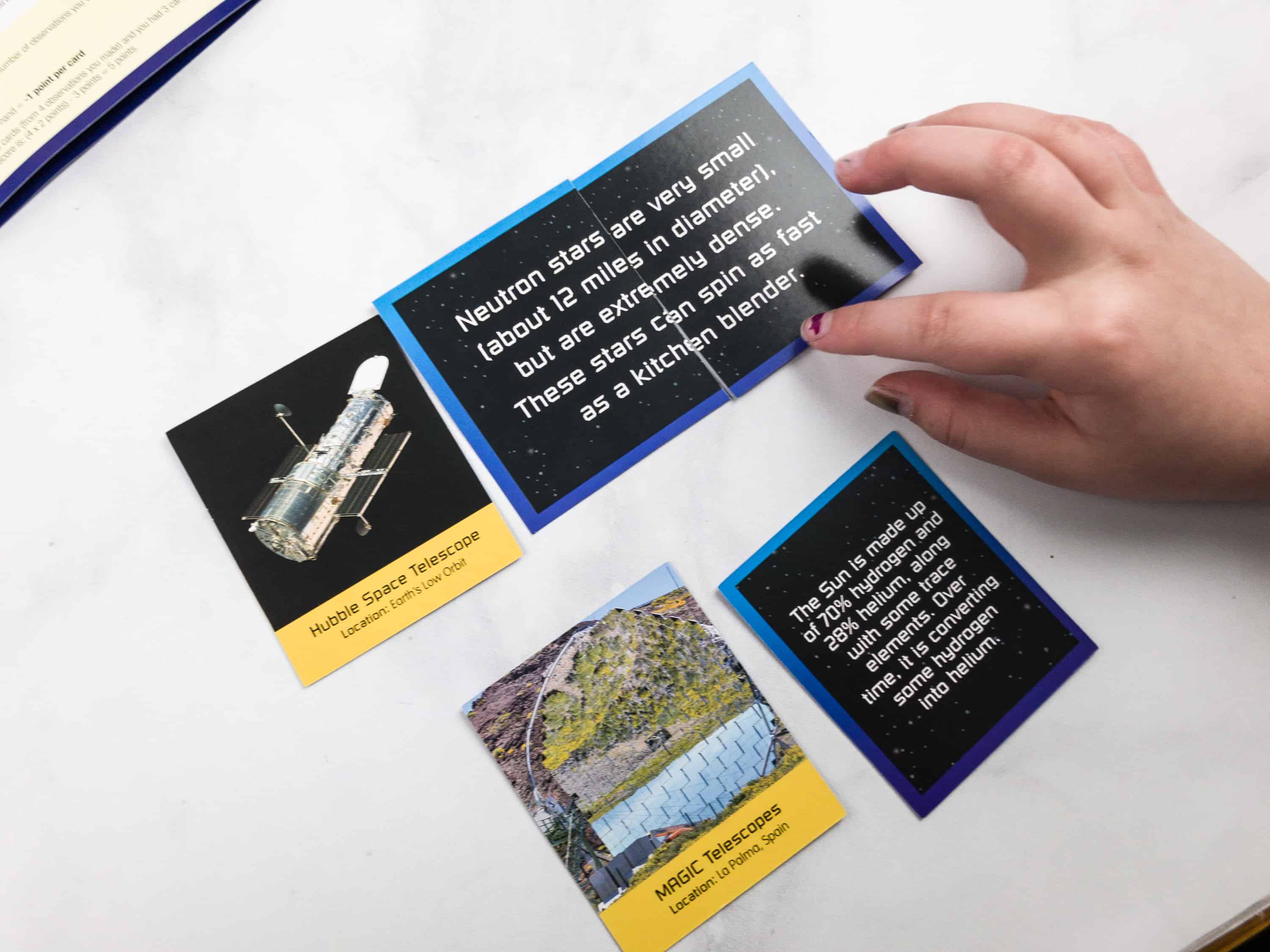 While waiting for the paint to dry, we played the Star Quest game. We learned so much about stars and their characteristics.
This is my daughter's finished solar system model!
No planets should collide or it will be a disaster! We really had fun testing it out.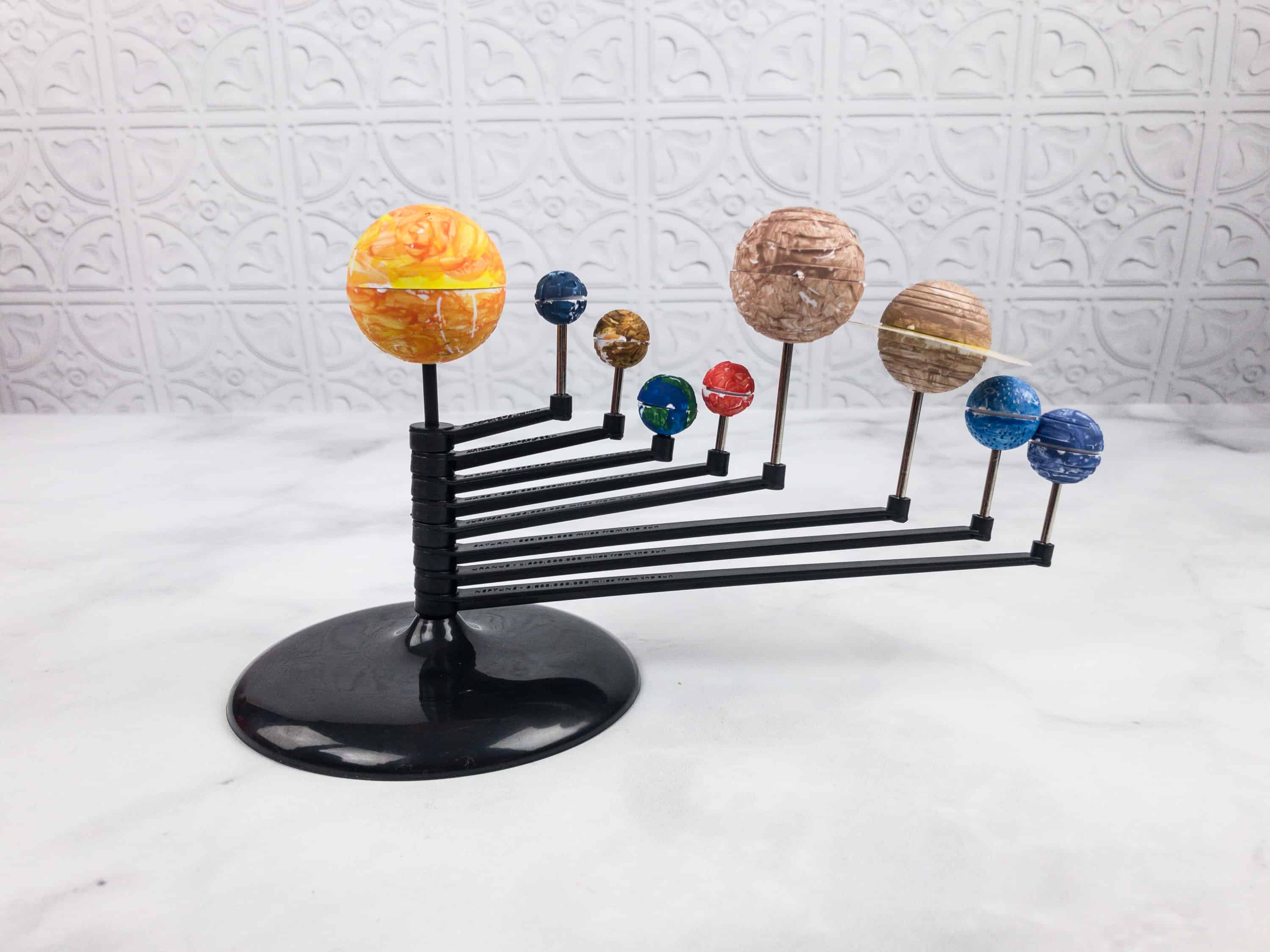 The model is well done and has good distances to each other. The base can really handle the weight too and doesn't topple over.
They can be rotated nicely and without difficulty.
Every planet holders have the distance from the sun noted – this one's a keeper!
This box is out of this world. My daughter enjoyed making the 3D model of the solar system, as well as the other activities in the booklet. It's great because most of the materials are already provided, you really just have to follow the instructions and, most of all, have fun. Little Passport Science Expeditions is perfect for an older elementary age child who wants to engage more deeply with science and engineering topics. We're definitely excited for the next box!
Do you plan to subscribe to Little Passports Science Expeditions?
Visit Little Passports Science Expeditions to subscribe or find out more!