Little Passports Science Expeditions is a monthly subscription science kit packed full of science experiments related to themes like rockets, forensic science, vision, caves and crystals, northern lights and magnetism, hydrology, and more! Science Expeditions lets kids solve real-life scientific mysteries every month through science experiments, hands-on STEM activities and more! Every box includes a 16 page comic with scientific mysteries to solve and fun activities, 8 page experiment guides, hands-on experiment guides, and achievement badges for your lab notebook! This subscription is intended for children ages 9 and older.
All the items are neatly packed and secured with bubble wrap.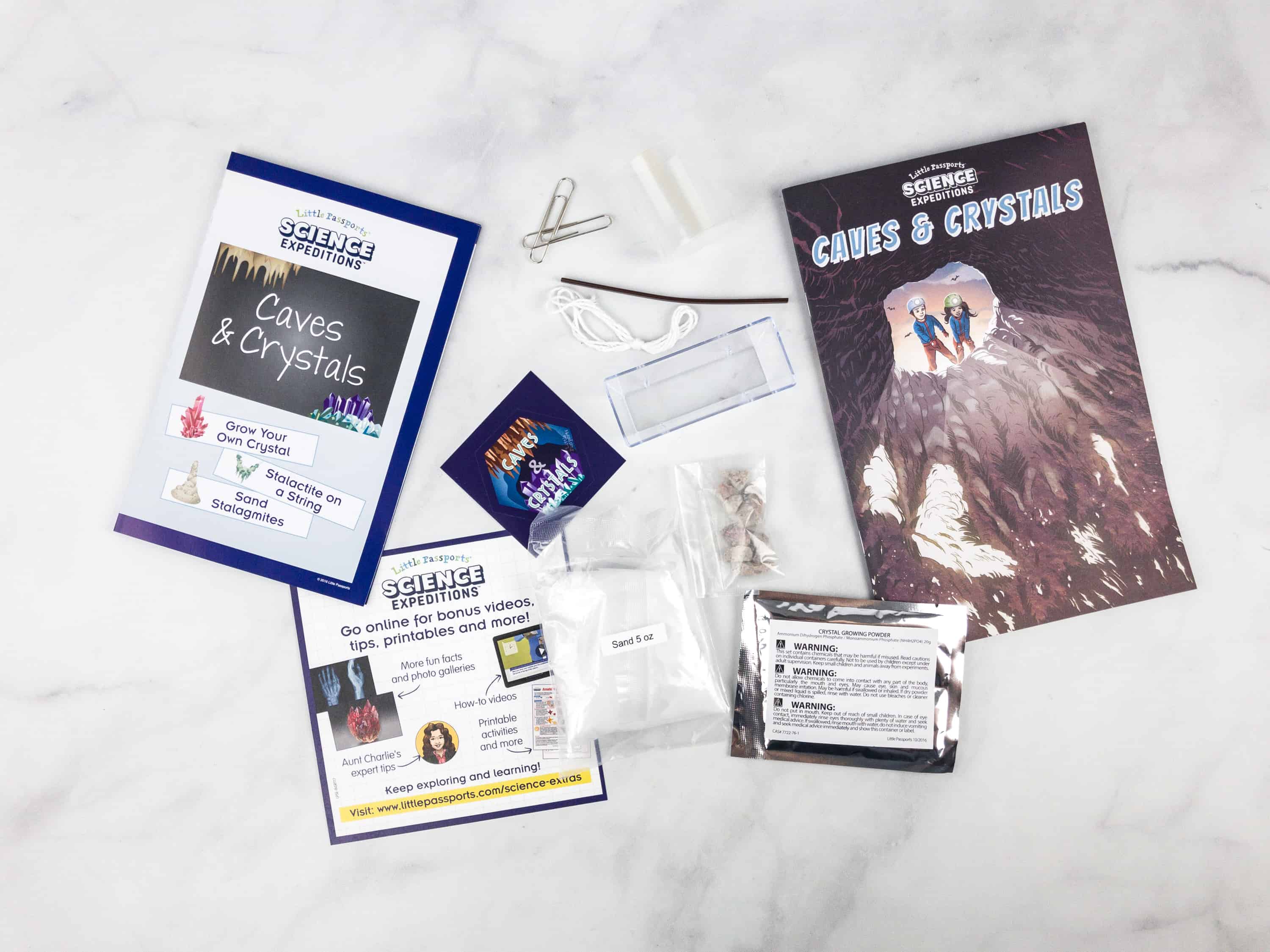 Everything inside our Caves & Crystals box.

They included an info card for some online bonuses.

The website features bonus videos, tips, printables and more, for more scientific fun!
Achievement Badge Every box includes a sticker badge, which can be placed and collected in the lab notebook when your child has completed the tasks.
Little Passports Science Expeditions: Caves & Crystals Comic: Every box includes a 16-page comic book with glossary and bonus activities.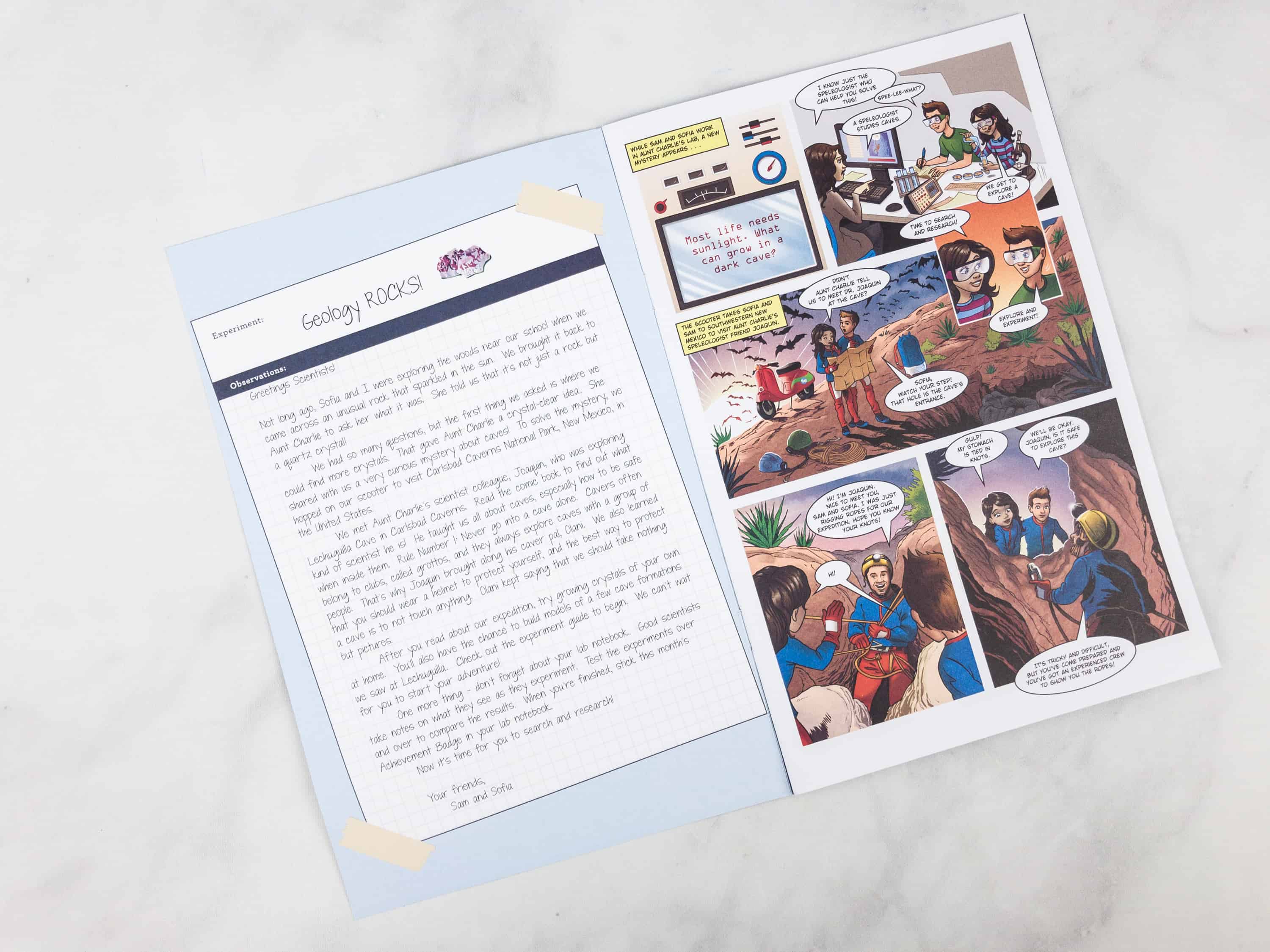 It does a great job at introducing geology and provides an engaging comic strip story that proves that geology rocks!
First up on the Caves & Crystals activities: making a cave! In this activity, you will need a modeling clay, sugar cubes, and hot water.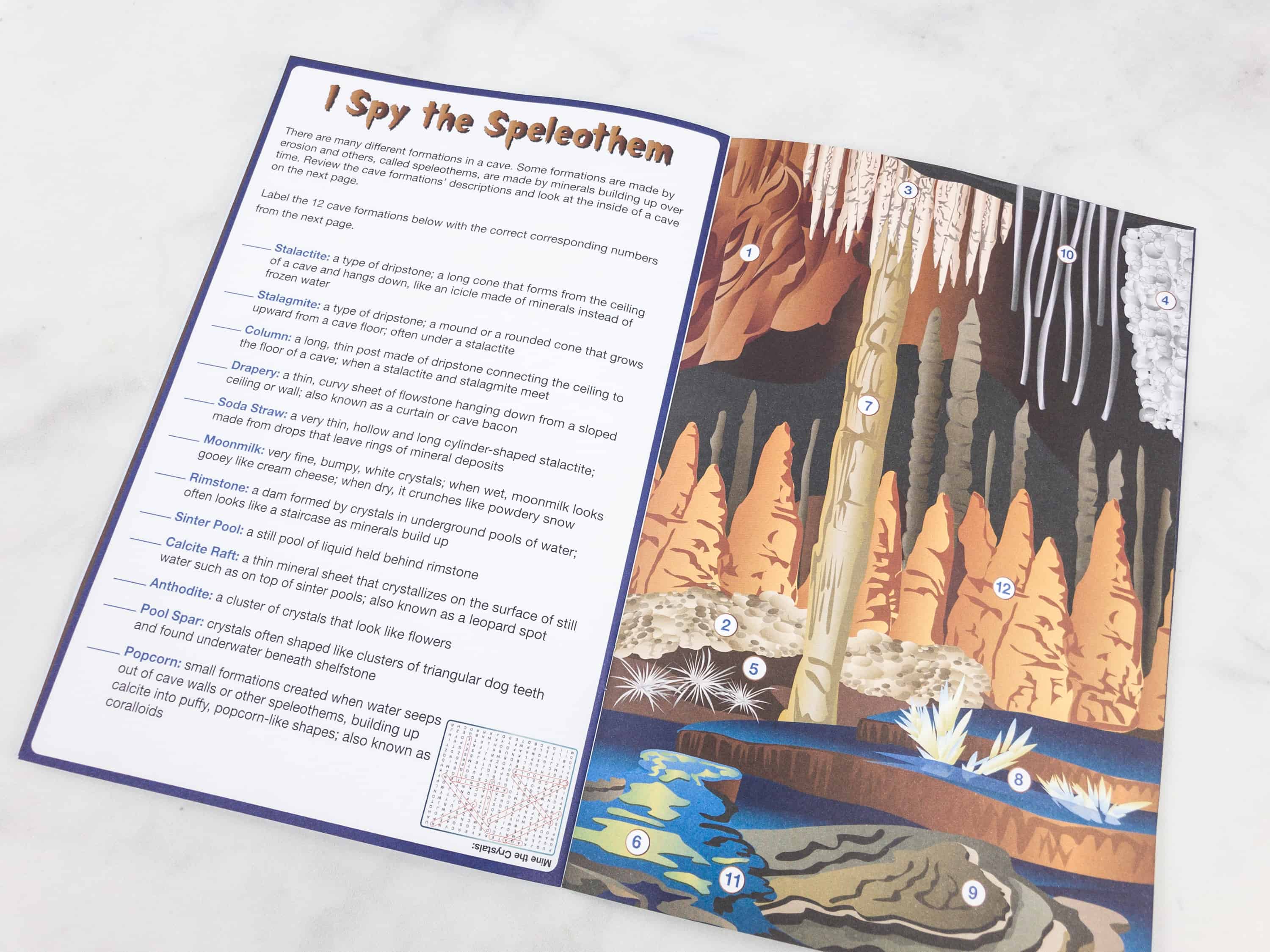 The next activity is I Spy the Speleothem. Speleothems are made by minerals building up over time. Based on the descriptions provided, you will need to label the cave formations on the illustration on the right.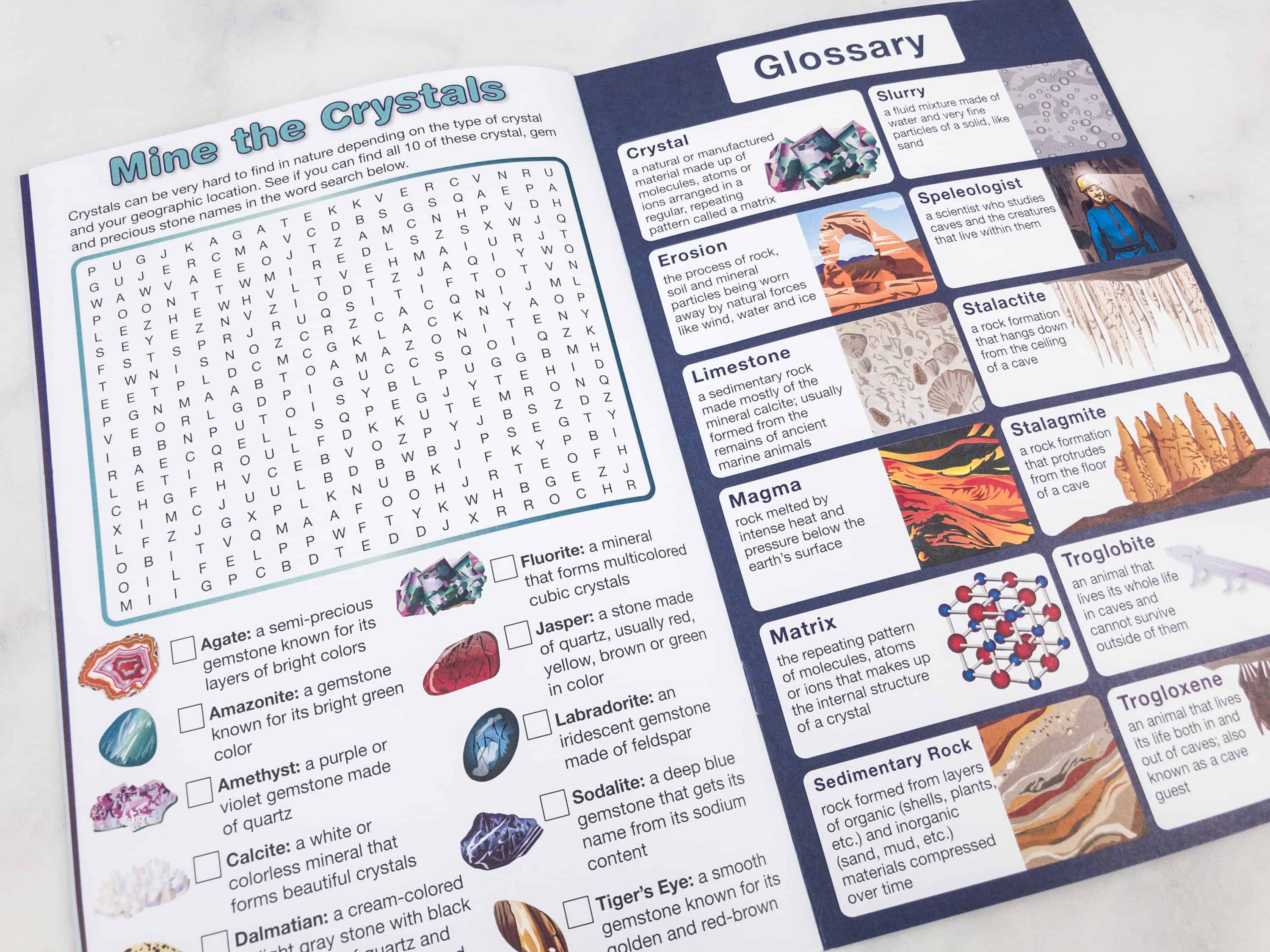 The glossary is very informative. Aside from providing brief descriptions about geology related keywords, they also included awesome illustrations!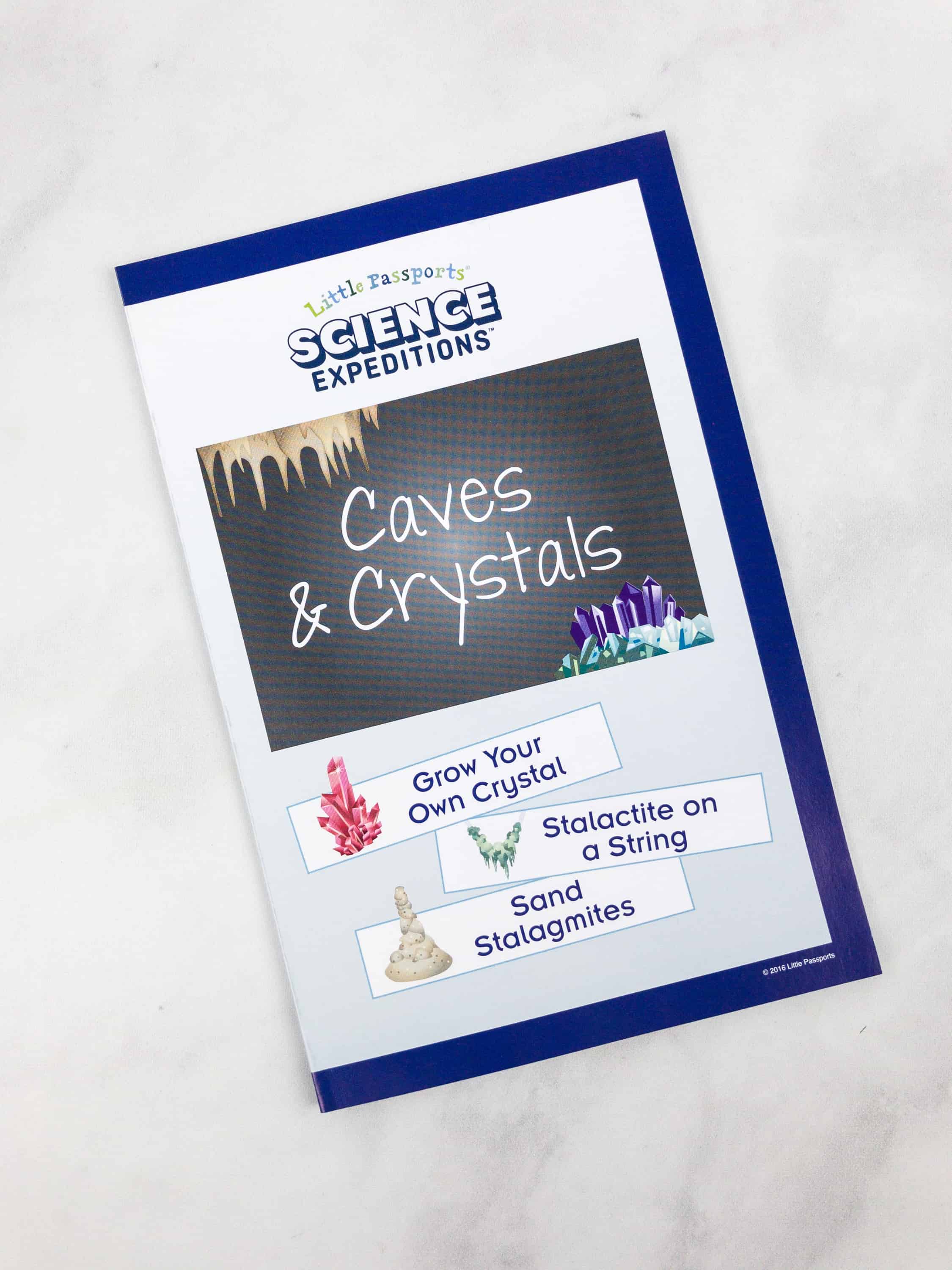 After reading and working through the enclosed Caves & Crystals comic, we're ready to do the experiments!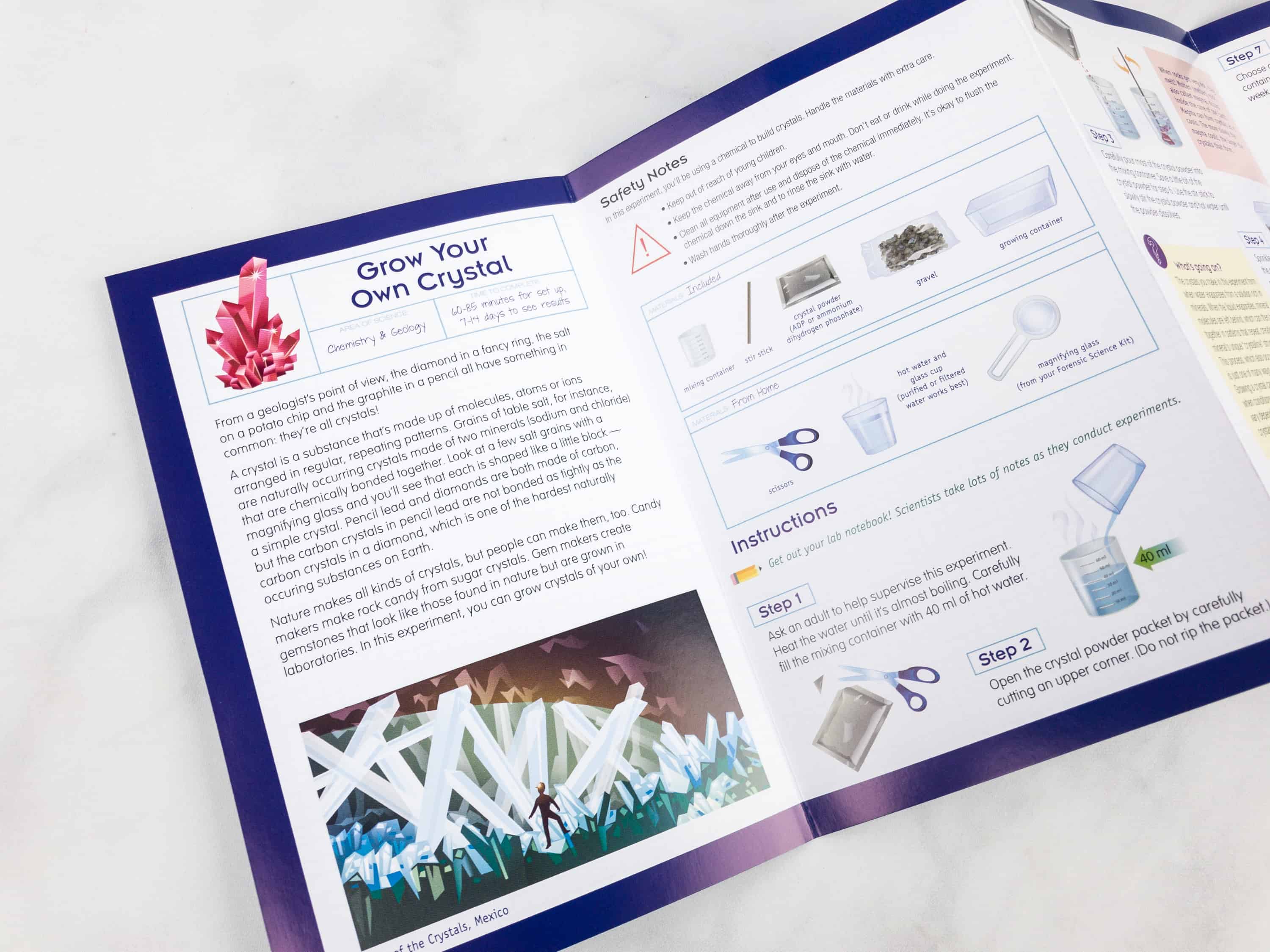 The first one is about growing your own crystal.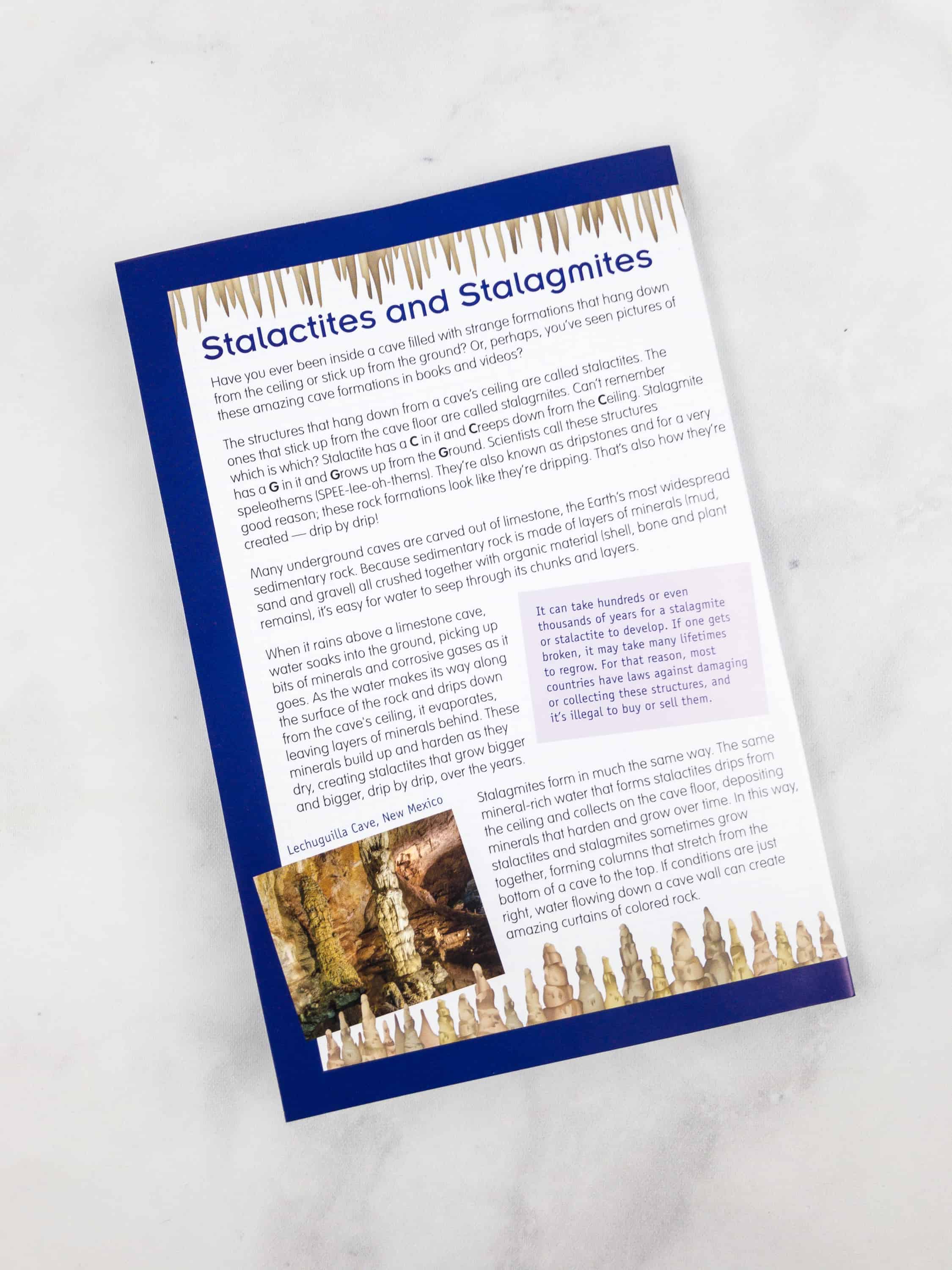 There's also an article regarding stalactites and stalagmites.
A stalactite is an icicle-shaped formation that hangs from the ceiling of a cave, and is produced by precipitation of minerals from water dripping through the cave ceiling. Most stalactites have pointed tips.

A stalagmite is a type of rock formation that rises from the floor of a cave due to the accumulation of material deposited on the floor from ceiling drippings.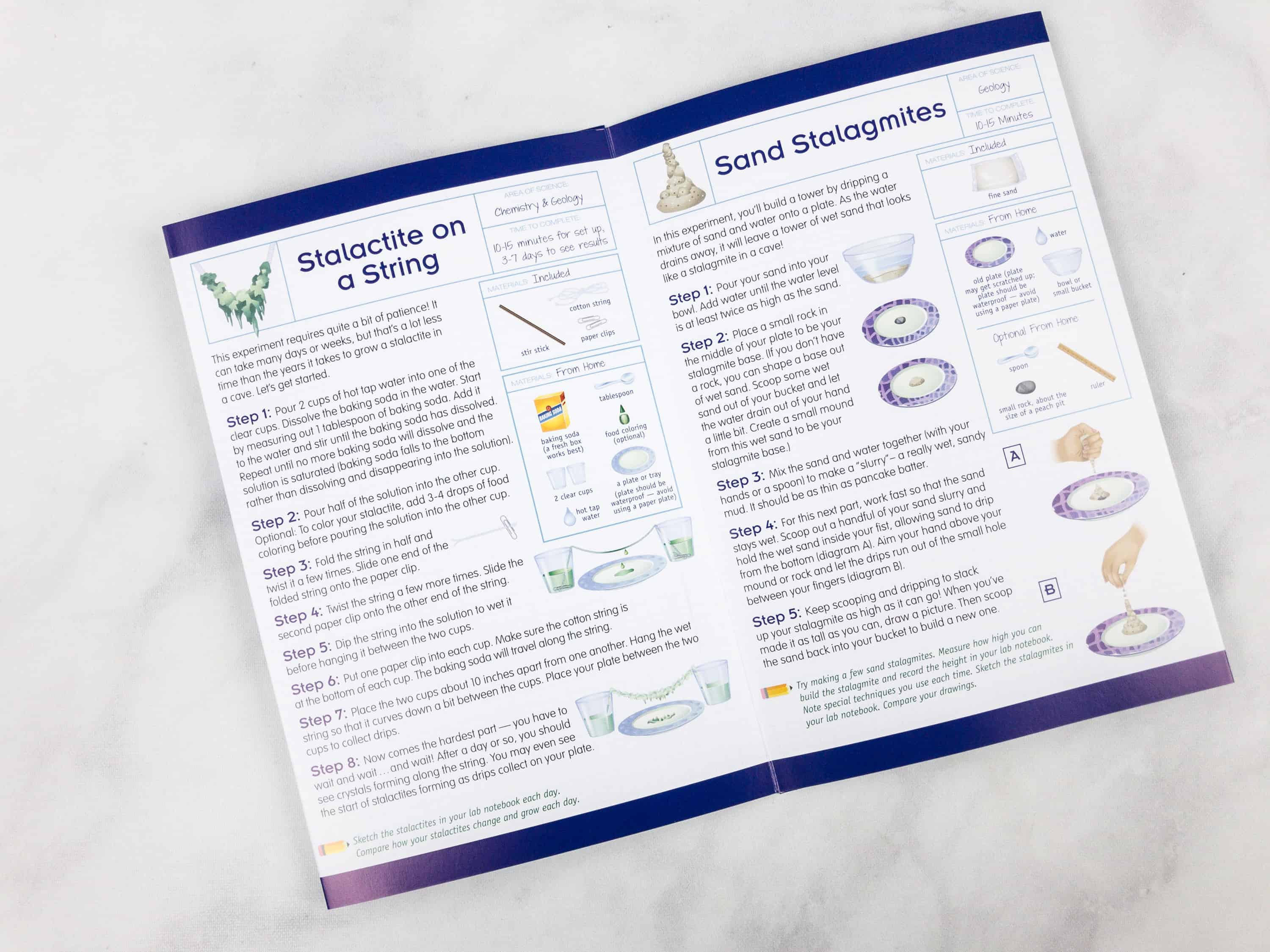 The next activity is making a stalactite on a string, you and your kids will just need a lot of patience as it can take days to form them!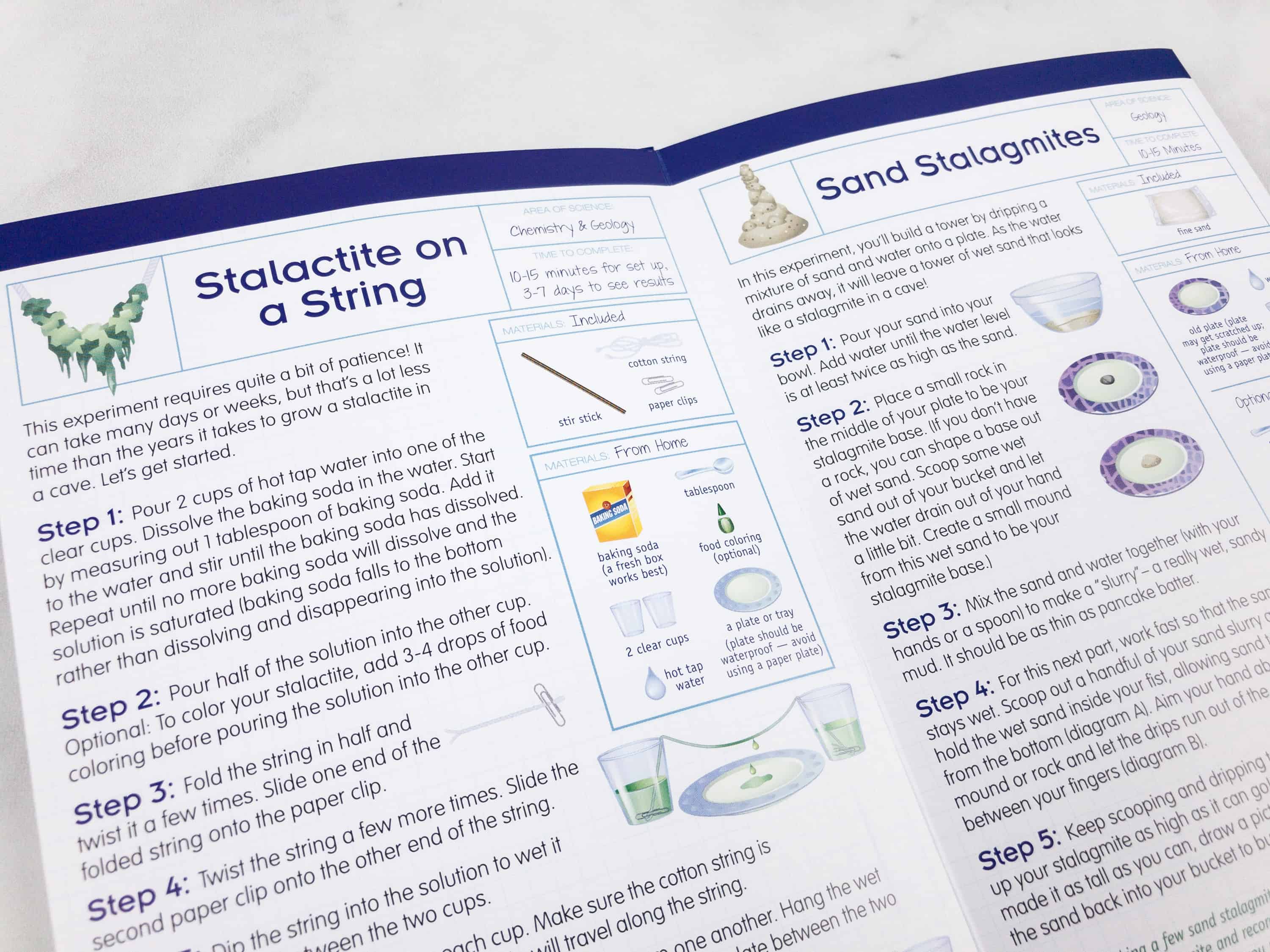 Another experiment is about making sand stalagmites, where you will build a tower by dripping a mixture of sand and water onto a plate.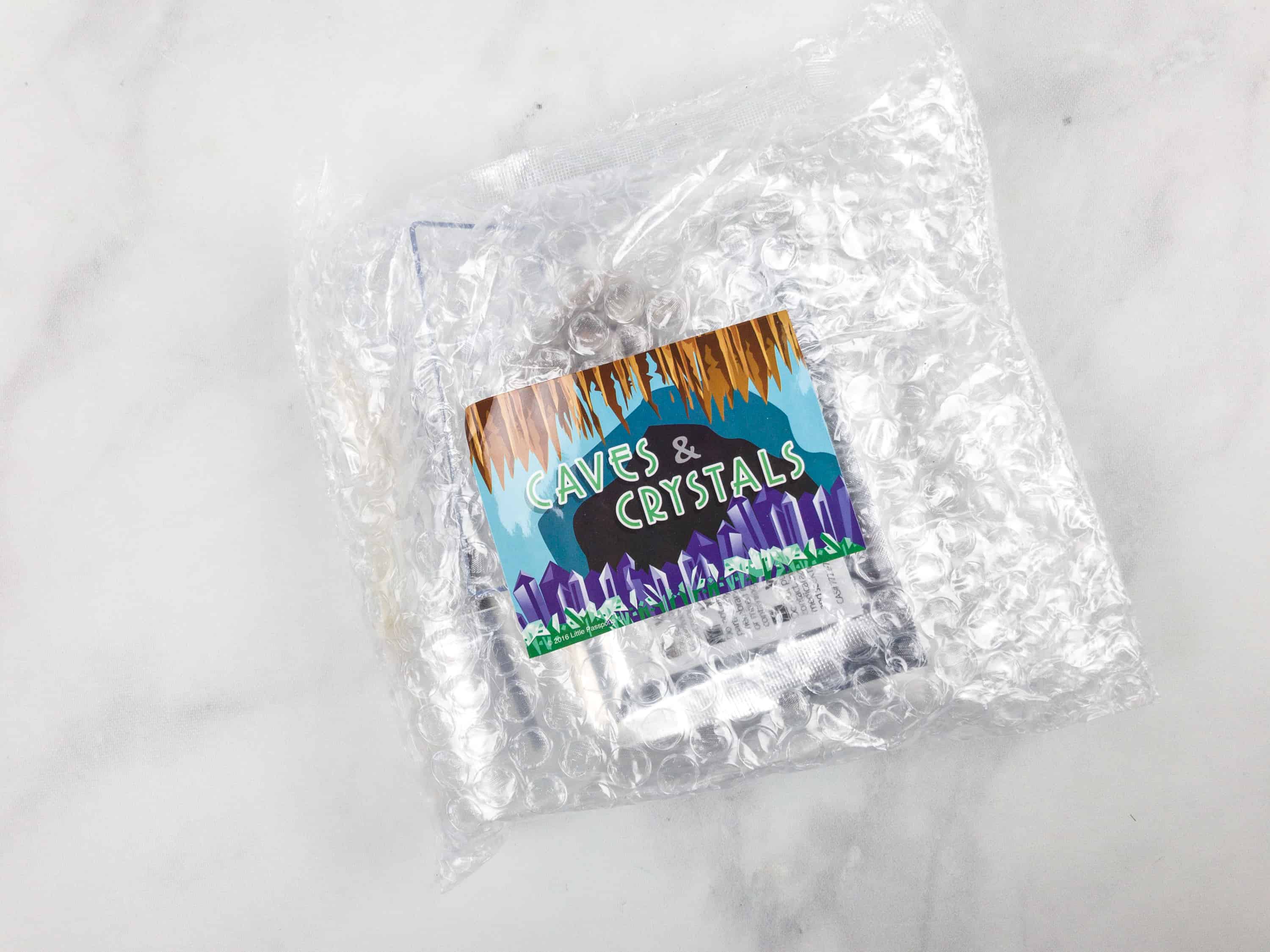 The activity pack is enclosed in a bubble wrap.
Here's everything we need for this month's experiments!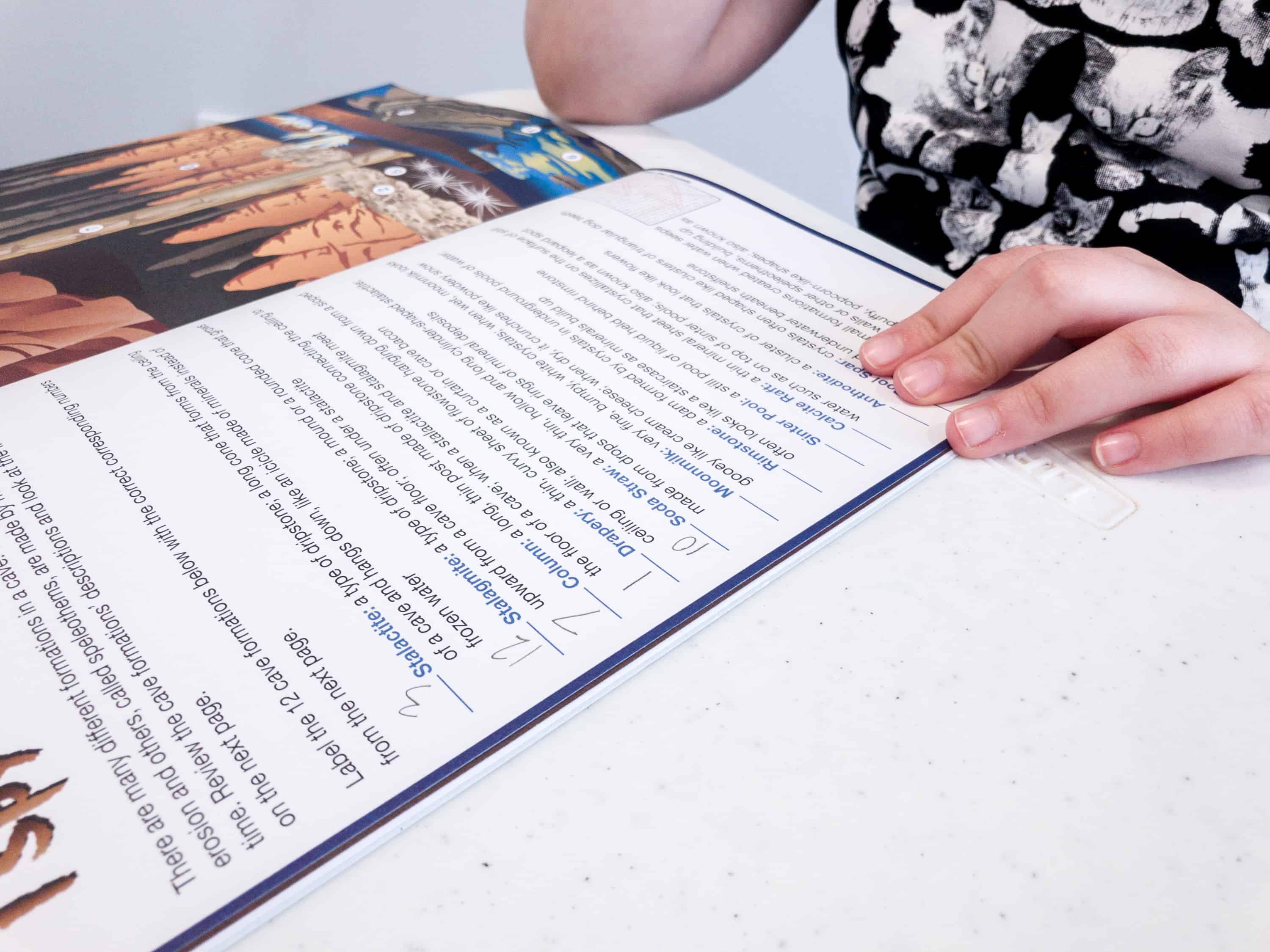 My daughter started working on the activity book after reading.
Here she is mining the crystals on the word search!
After working on the on-page activities, she is now ready to start with the actual experiments!
The first activity we tried is Sand Stalagmites. Here's my daughter, measuring water to add to the sand.
The next step is to scoop a handful of the sand slurry, hold it inside your fist, and let it drip.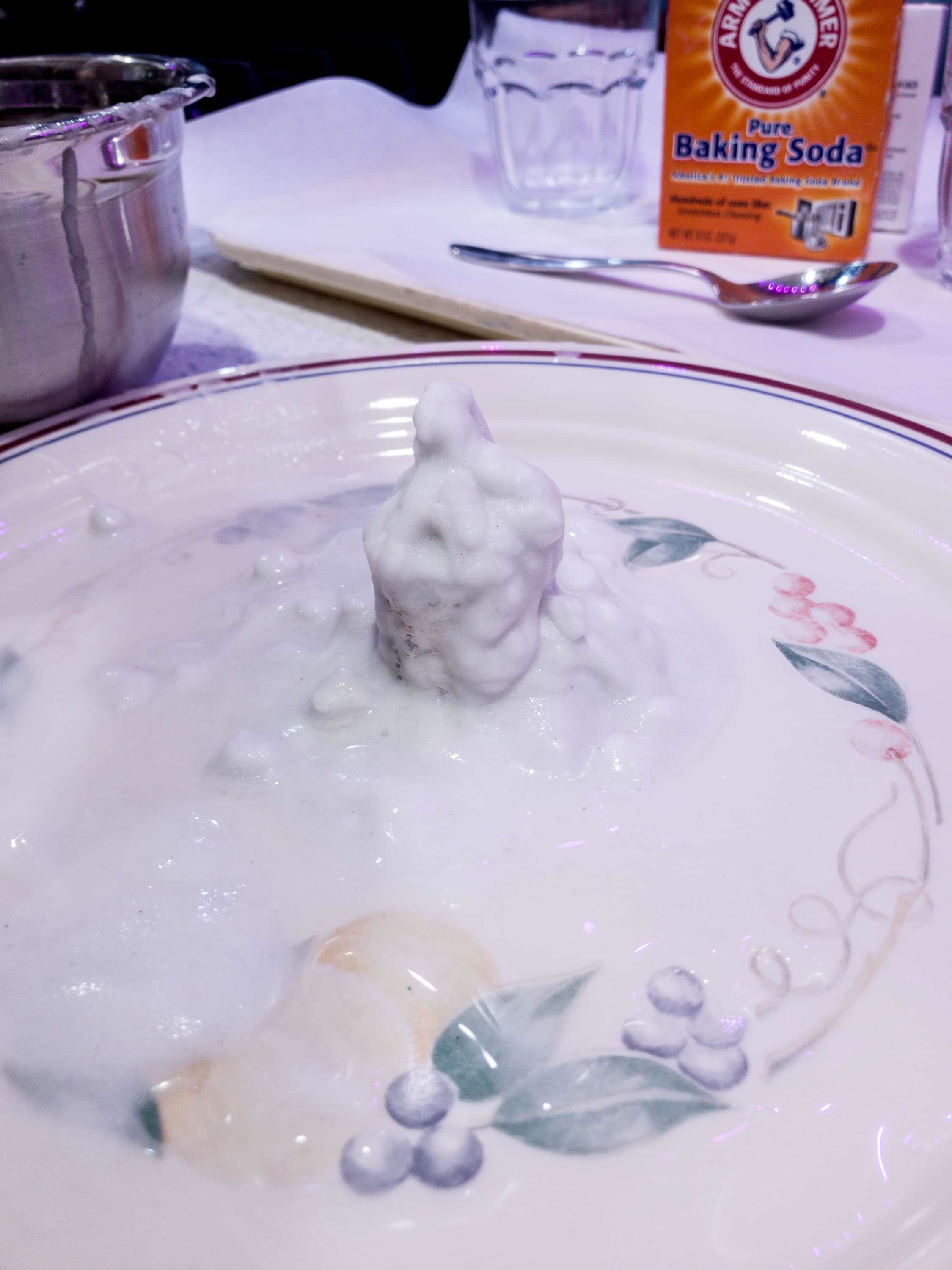 You can make the stalagmite as tall as you can!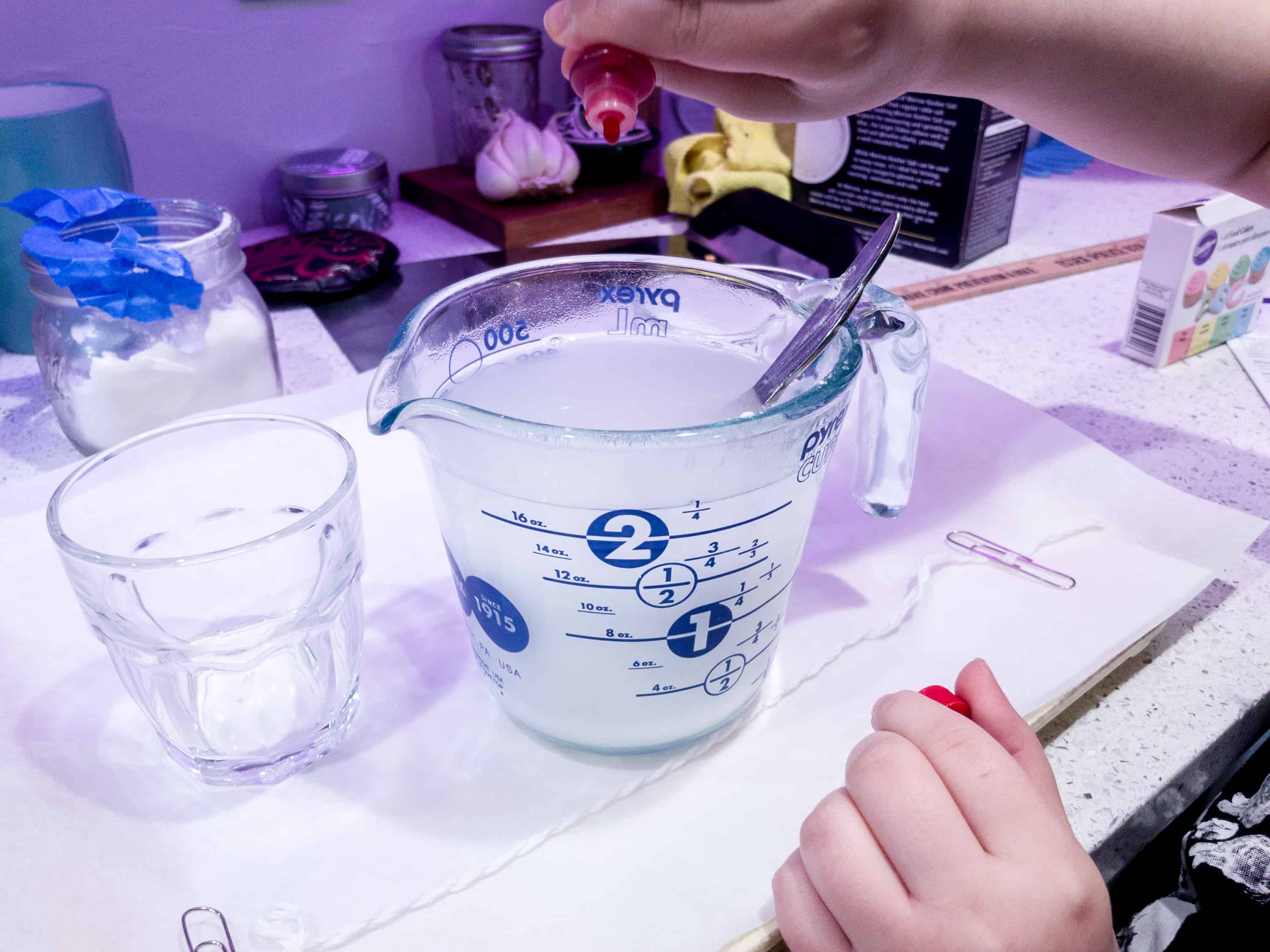 Next, we made stalactites on a string. She even added some food coloring on it!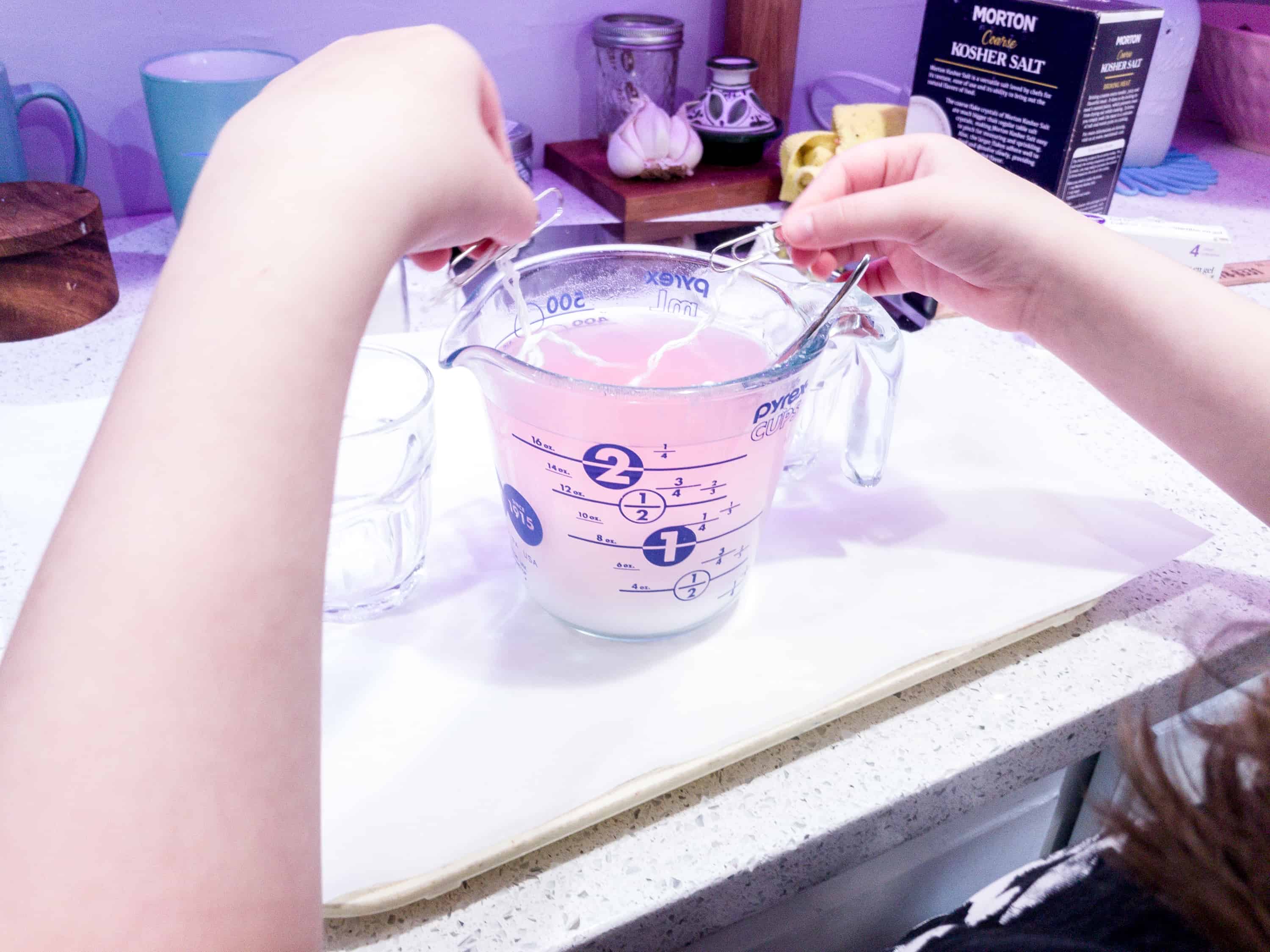 Then she soaked the string to the solution…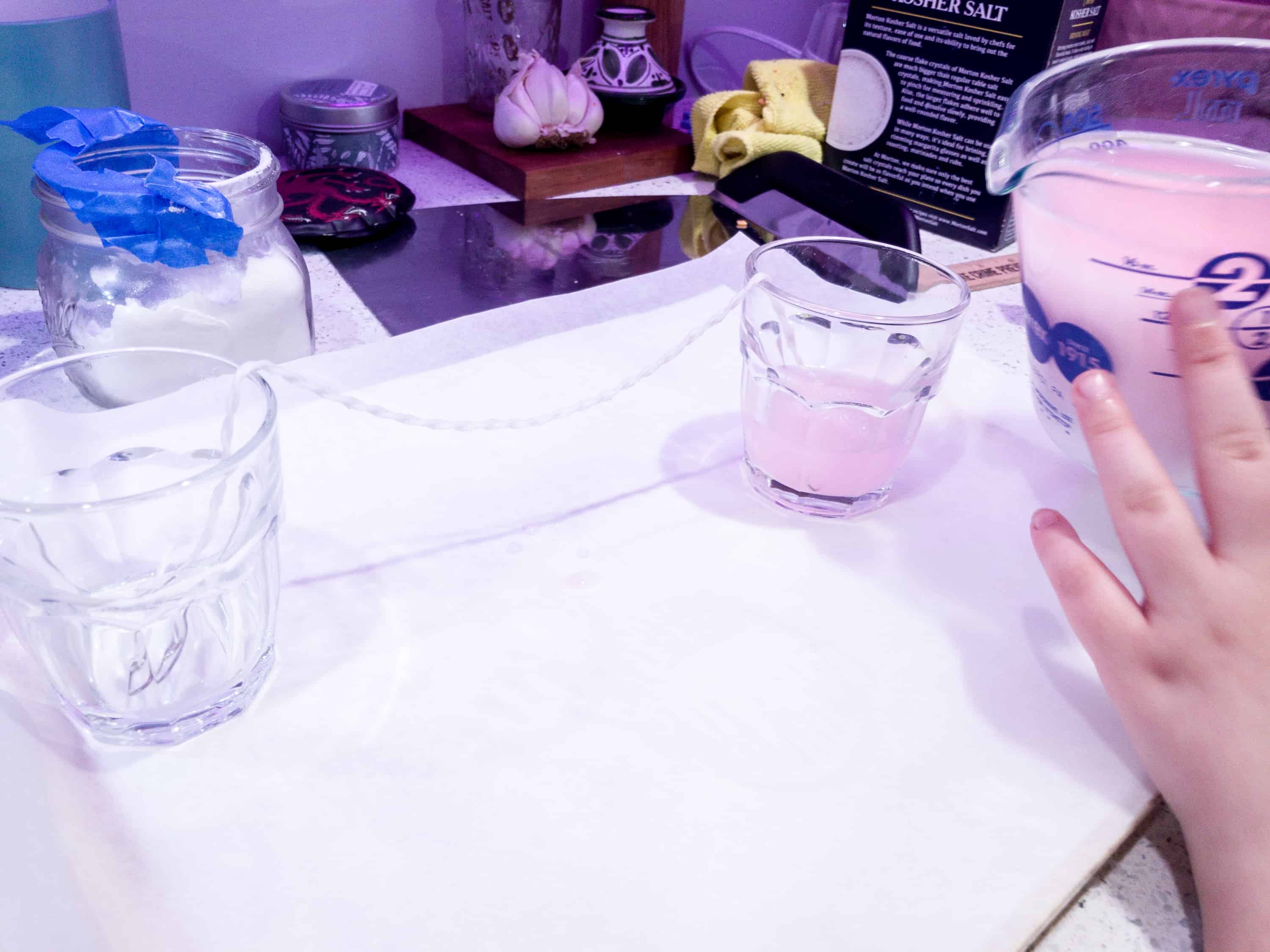 And now she's ready to wait for the stalactite to form!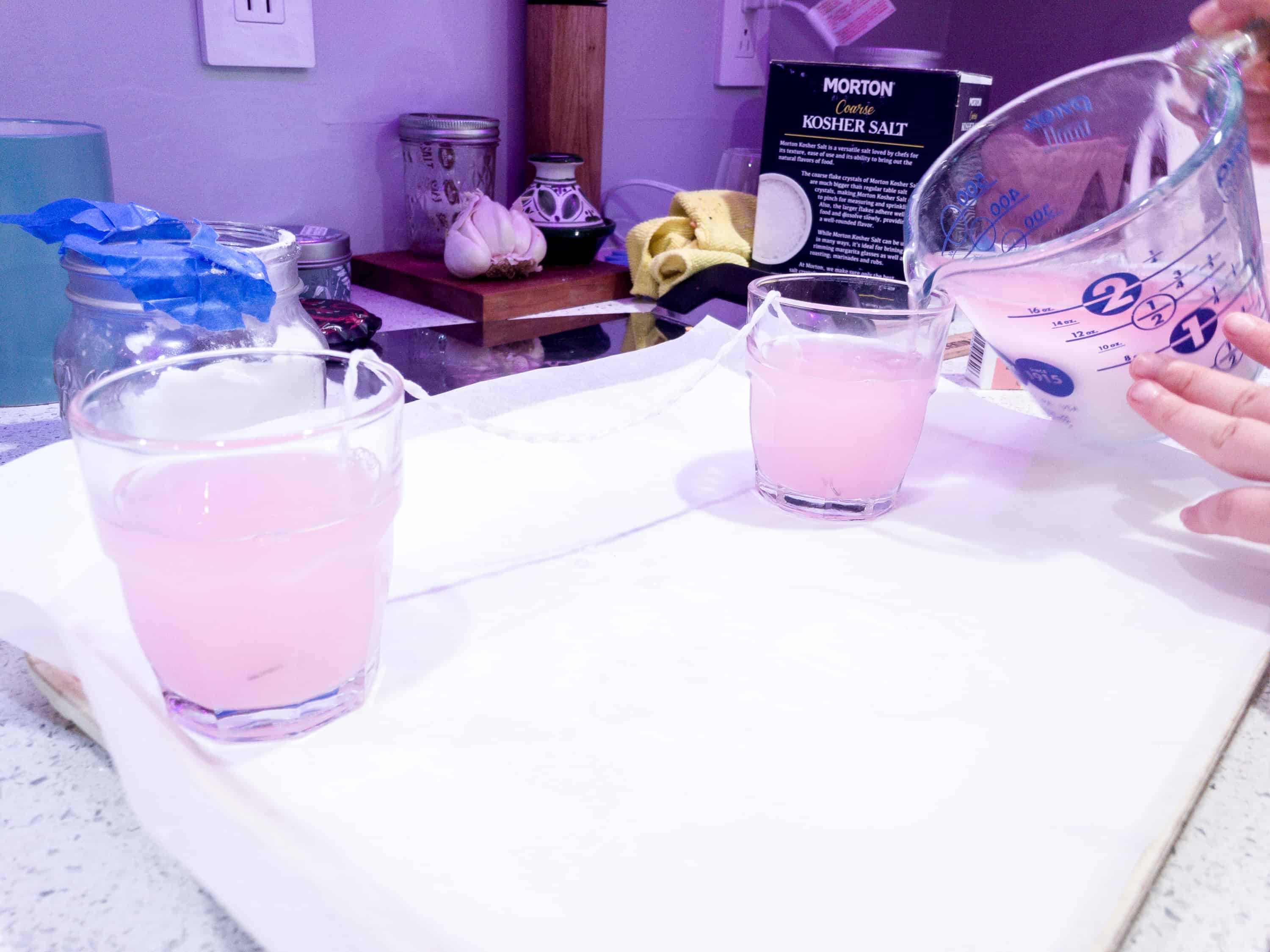 She adds the solution to the cups…
There it is! After some time, and a lot of patience, the stalactite started to grow! Awesome!
As you can see, there are deposits of the suspended baking soda on the string.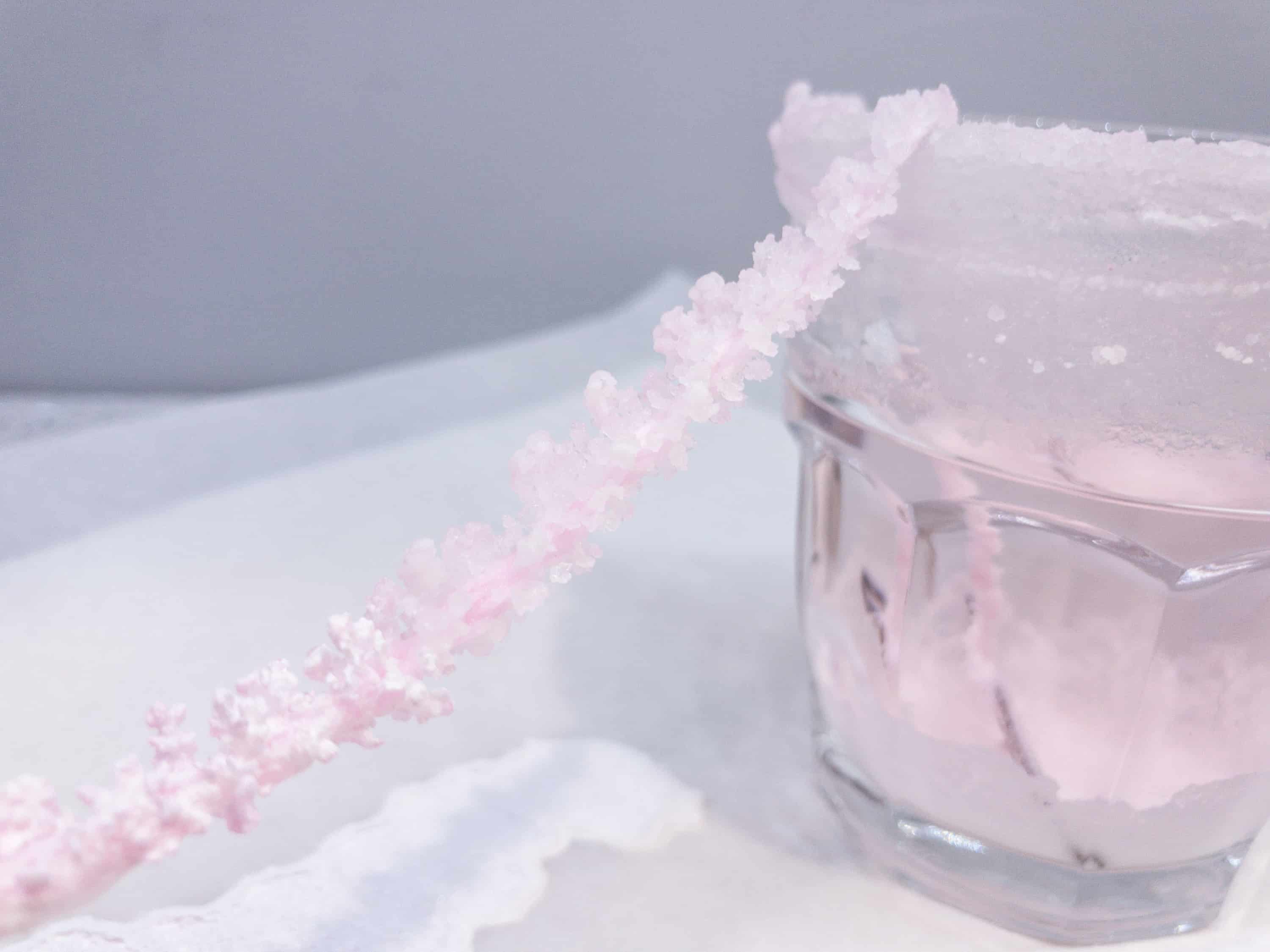 Here's a closer look. It was a real success! Good job!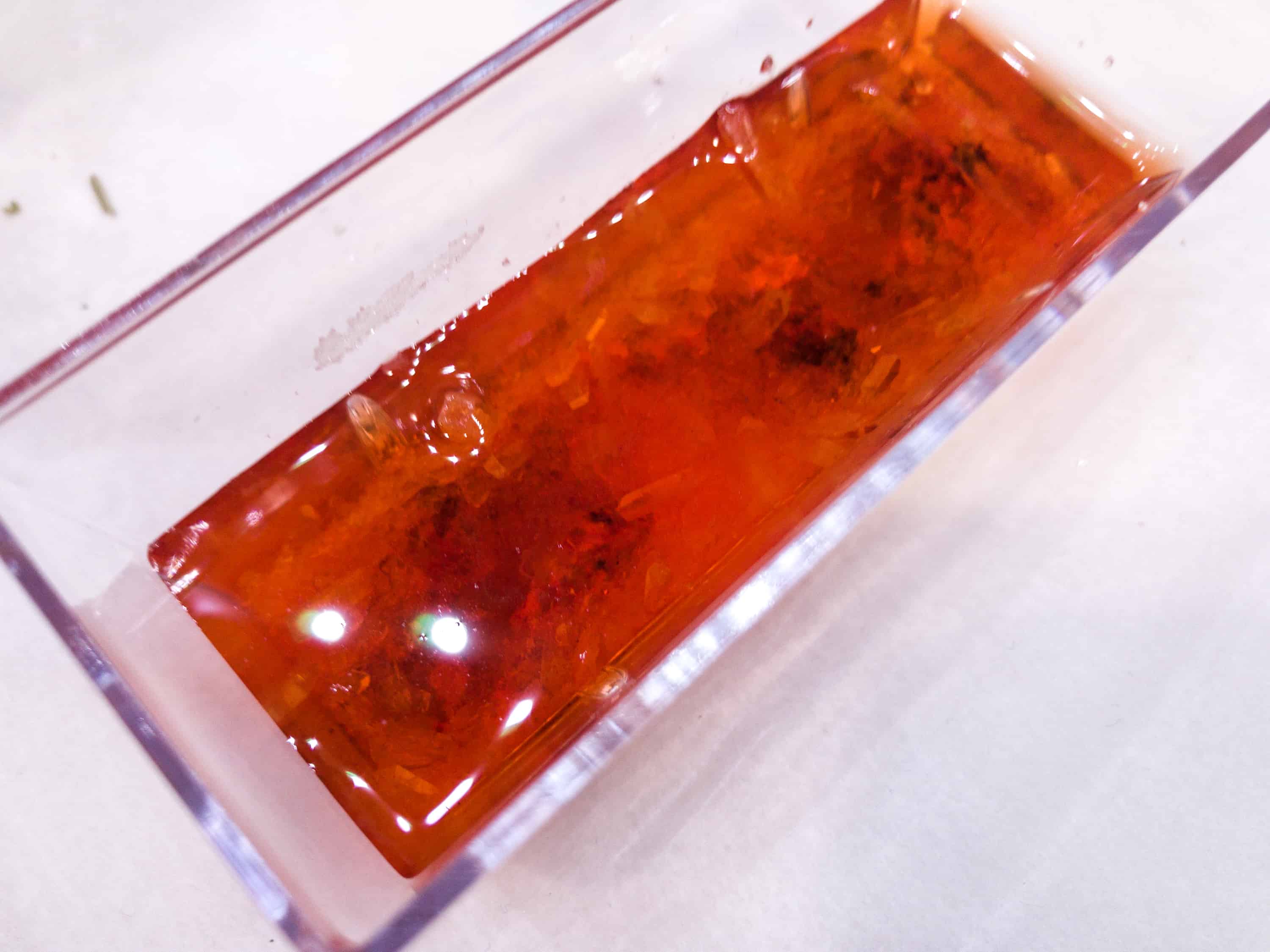 For last activity, we grew our own crystals using the crystal powder and gravel included in the box. It requires adult supervision because it also involves the use of hot water.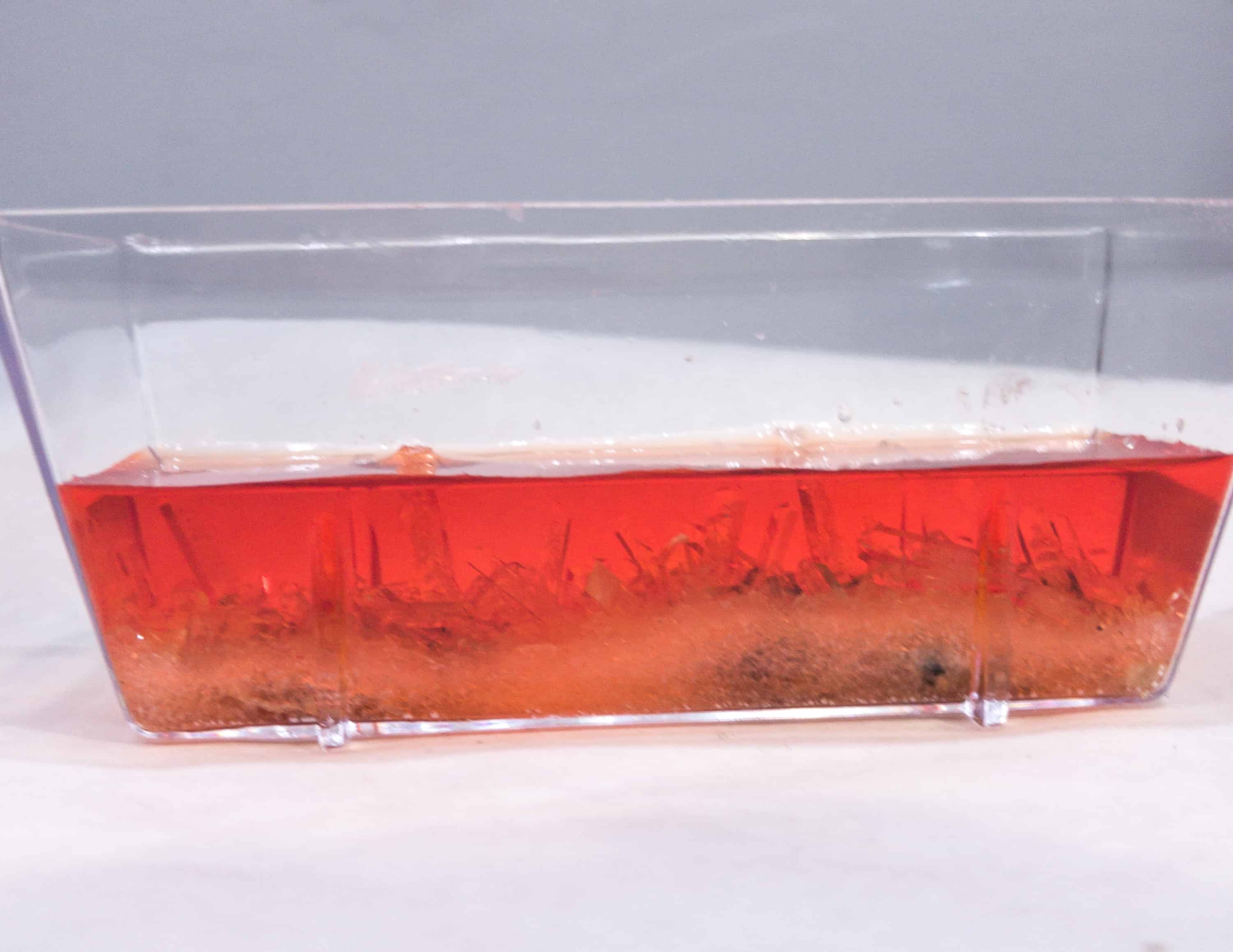 Even the growing container was included in the box. Here, we've already added the ingredients in the container and the crystals were starting to form.
Meanwhile, here's the final result for the stalactite activity…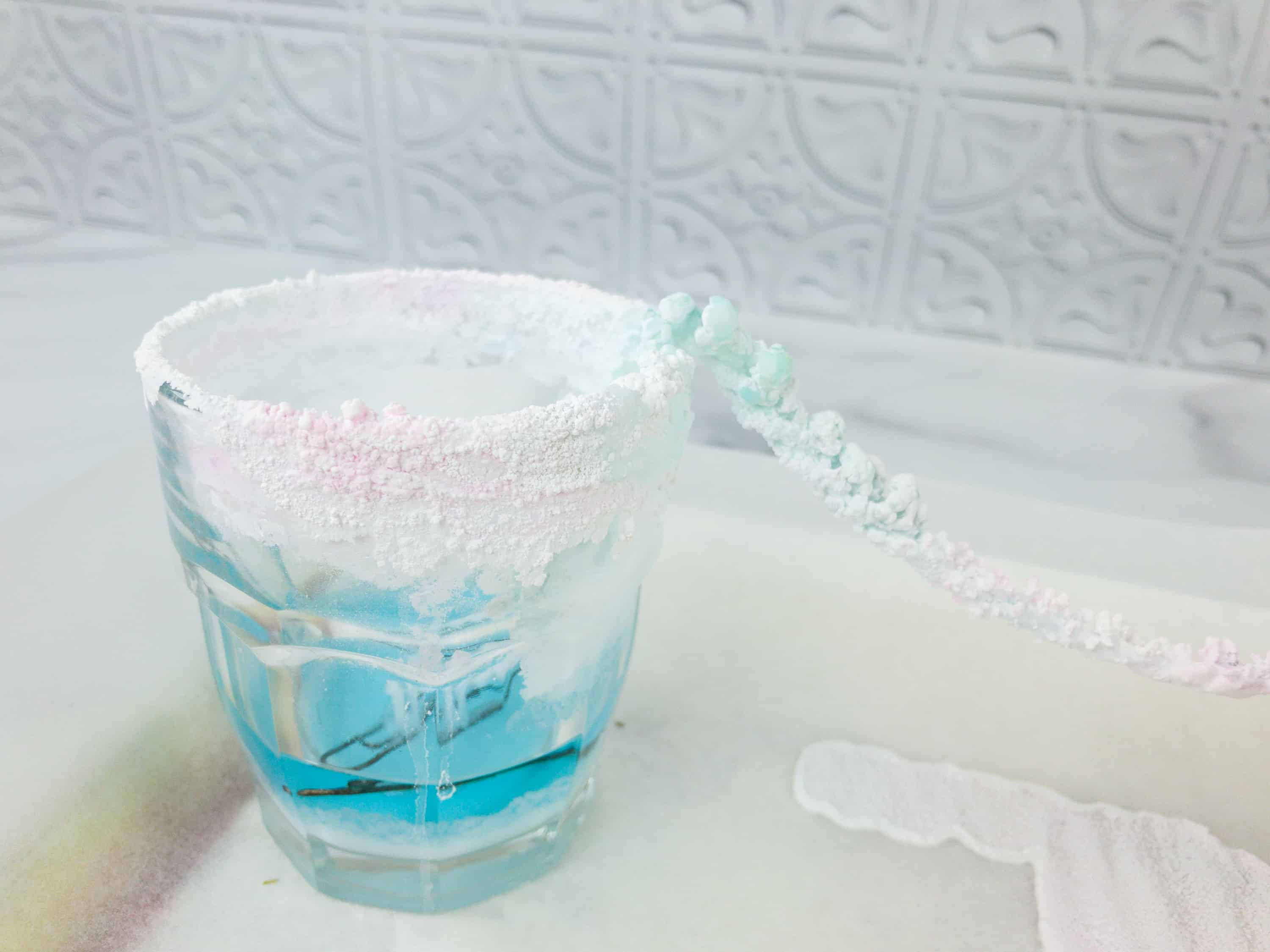 Some of the deposits are on the cup. Still, it's a success as we were able to grow them on string. And we got a bonus of seeing the dye separate too!
Stalactites may take 100,000 years to form, and we're able to form them in a matter of days with this activity!
The solution dripped on the table. It's kind of messy, so make sure your work space is well protected.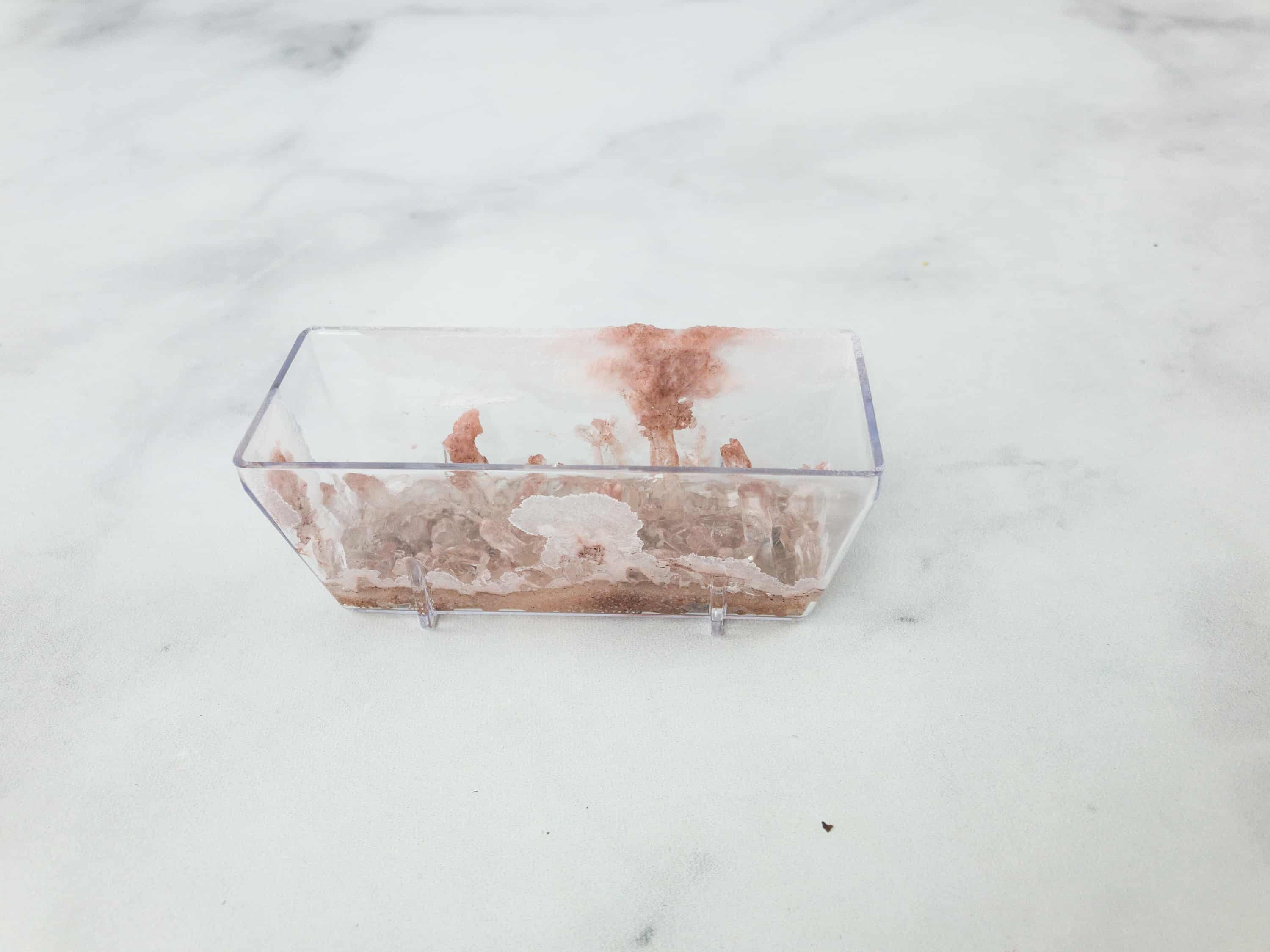 This is how the crystals in our container turned out!
Just wow! They really looked like crystals that you can find in caves!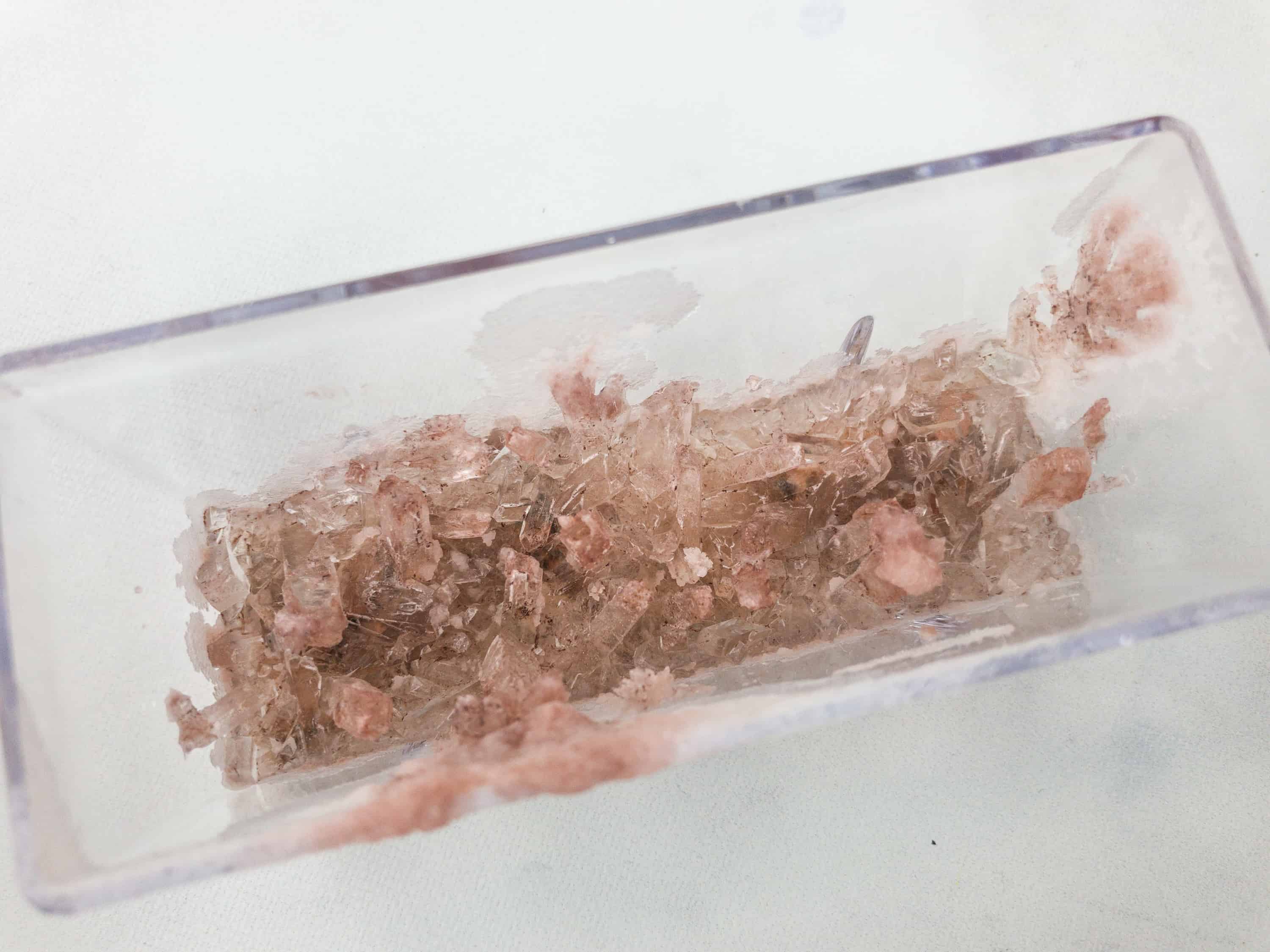 It takes 7-14 days to see results!
With these experiments, we have learned that nature can do lots of wonders!
Little Passports Science Expeditions rocks! This month's box was another hit, as it contains trivia and fun activities involving geology and even chemistry. Everything was fun and engaging – and different from those we've encountered in other subscription boxes. Not everything was included in our box to complete the experiments, but a few simple items from home made it easy to accomplish more complex and varied activities. I felt the level of content was just right, they're all educational and engaging, and the kids even considered becoming geologists as the topic for this box really interests them. We certainly love learning from activity boxes, and the kids are developing some traits that they can really use in the future. This box is perfect for an older elementary age child who wants to engage more deeply with science and engineering topics.
Are you as excited as my kids and I are about this subscription? Do you plan to subscribe to Little Passports Science Expeditions?
Visit Little Passports Science Expeditions to subscribe or find out more!