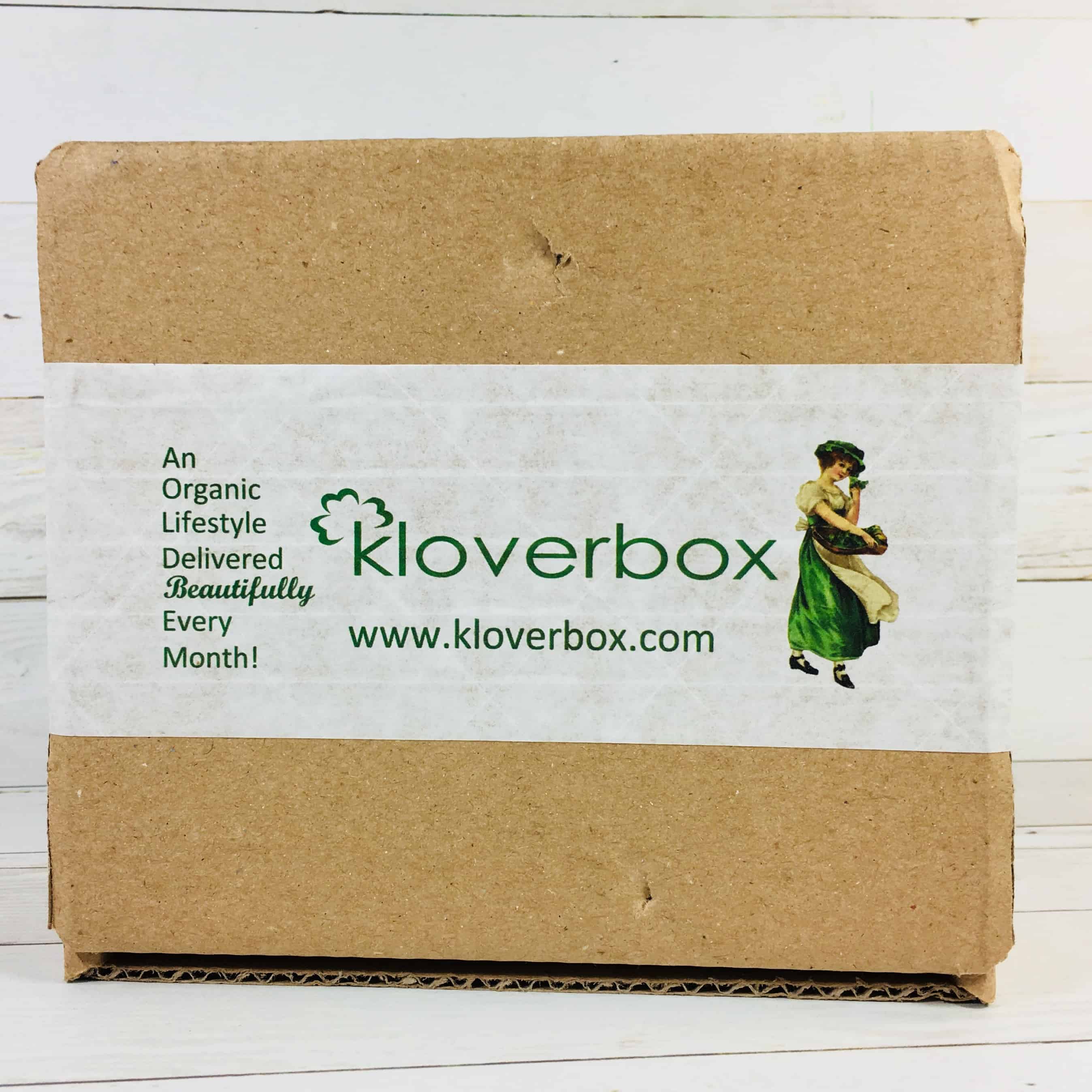 Kloverbox is a unique natural and cruelty-free beauty and lifestyle subscription box delivering the purest in beauty, nutrition, health, and home essentials. It is $25 a month and is available in 1, 3, or 6-month terms. The 1 and 3-month subs automatically renew until canceled.
DEAL: Save 10% on your whole subscription with coupon code HS10!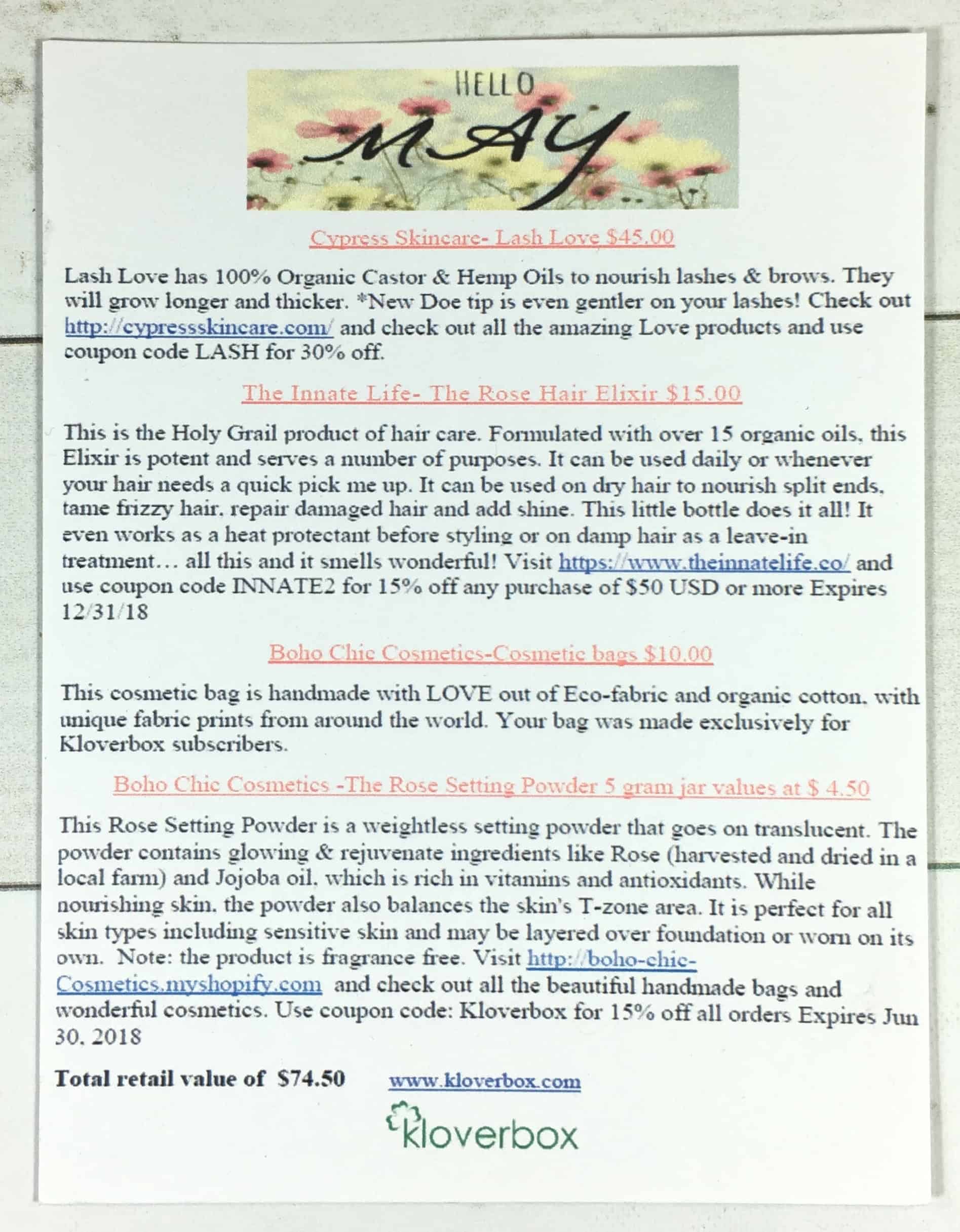 The information card contained a list of all the items in the box along with coupon codes for some of the items. So if you fall in love with a product or want to discover a new item from a particular brand, you can save some money!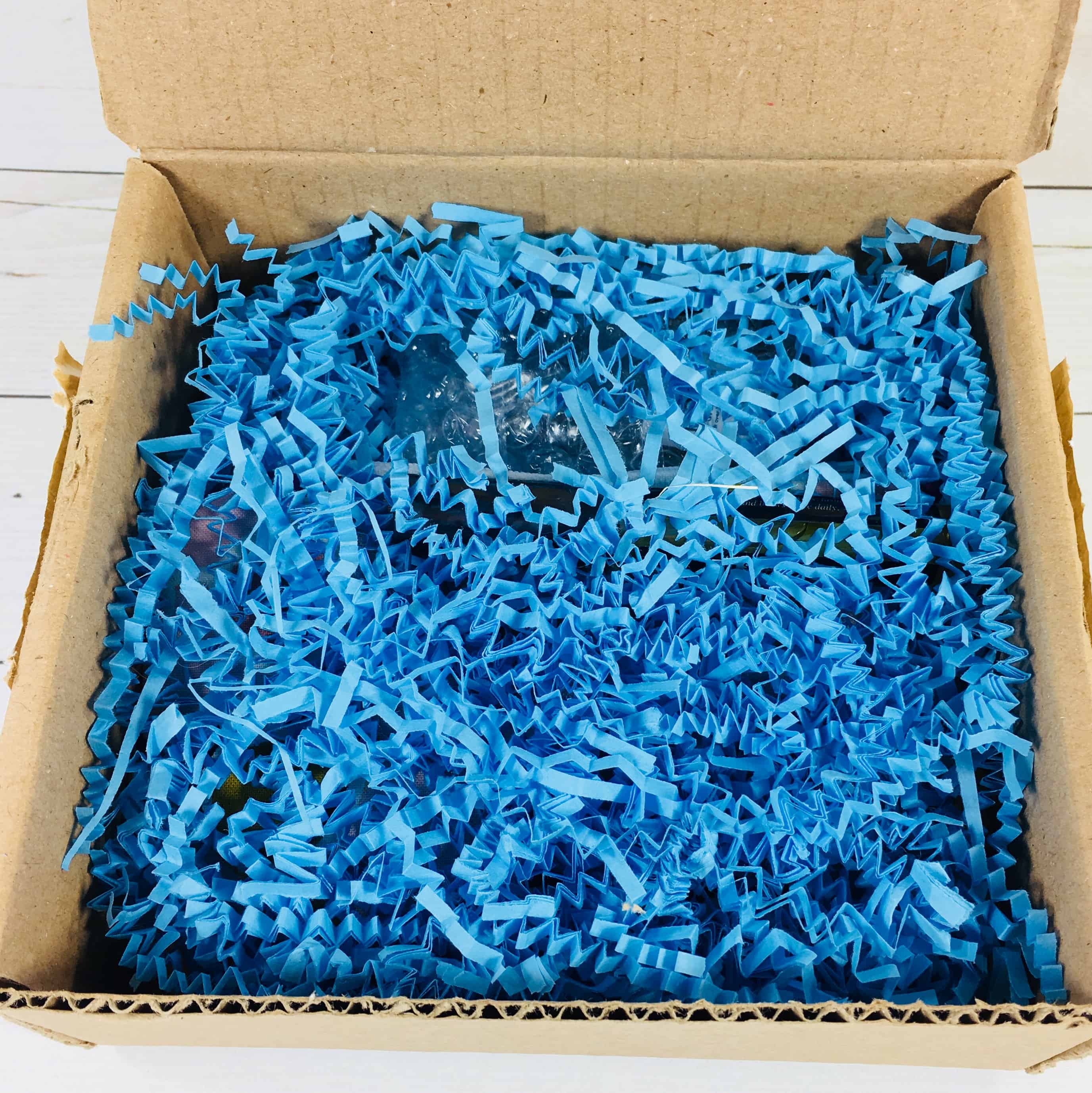 A lot of bright blue squiggles kept everything safe on the journey!
It all looks so pretty!
Everything in my box!
Boho Chic Cosmetics Cosmetic Bag ($10) is a Kloverbox exclusive print made from organic cotton. Very summery!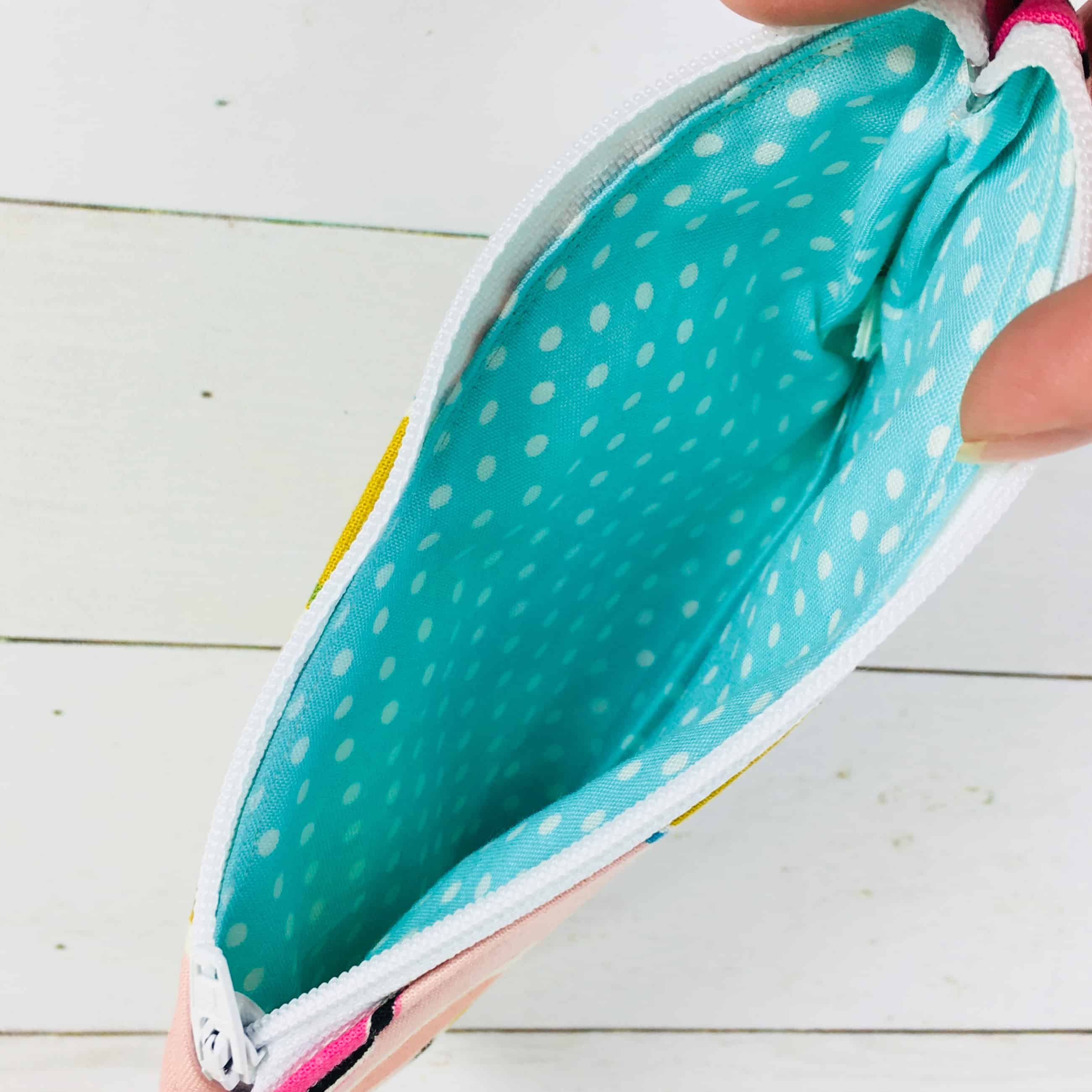 It is just as beautiful inside with a polka dot design in a very cool, easy on the eyes color. This is around the same size as a typical Ipsy bag.
The Innate Life The Rose Hair Elixir ($15) is made with 15 organic oils and can be used in a variety of ways. It tames frizz, adds shine, hydrates from roots to tips, works as a heat protectant, and is a leave-in treatment.
My hair is too fine for a product like this but my daughters have hair that can benefit from this product. I would also suggest using this as a cuticle oil. It smells like roses but also something herby so it's not overly floral.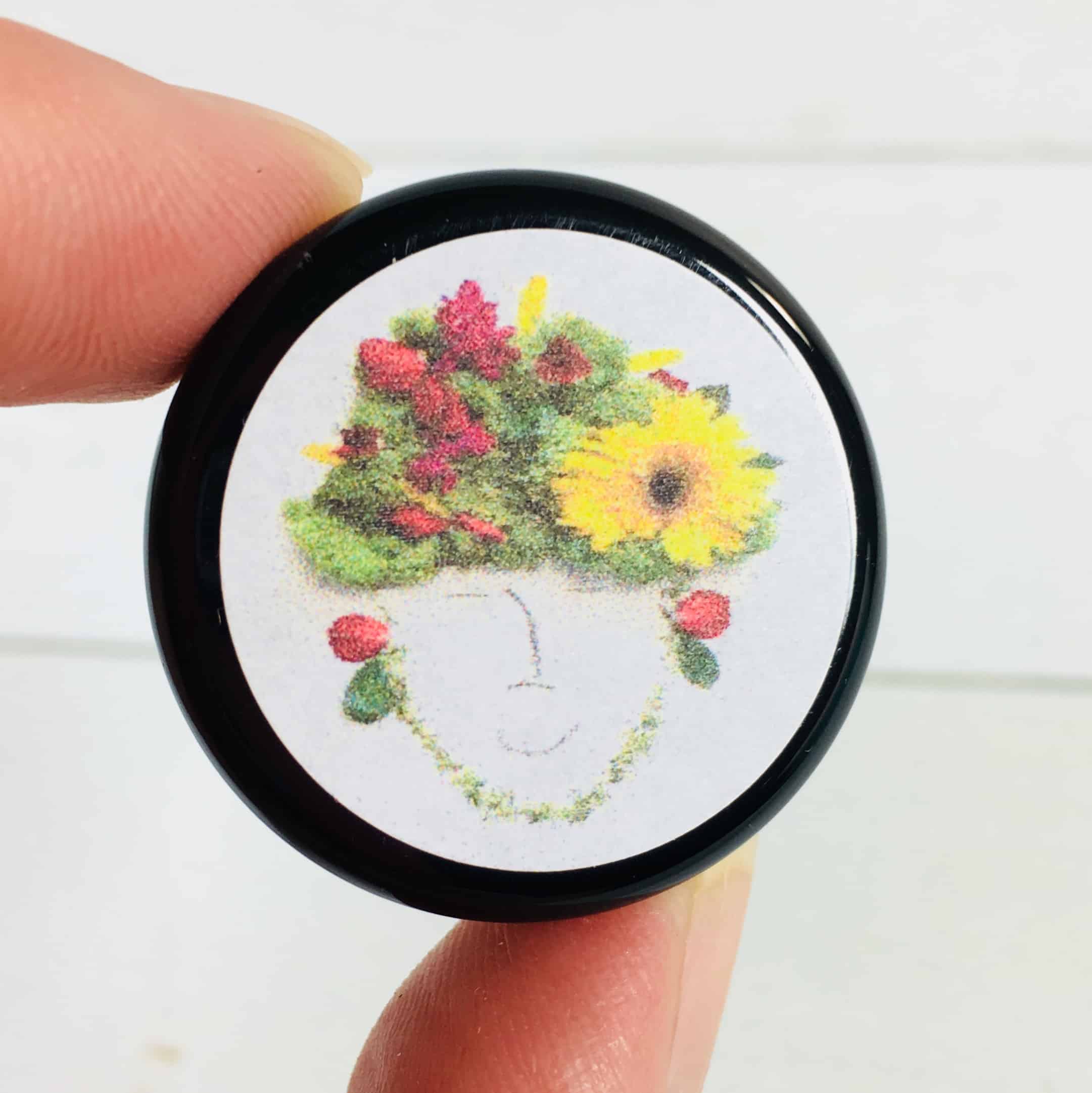 Boho Chic Cosmetics The Rose Setting Powder ($2) Look at the cute packaging, it's smiling! Do you see it?
This goes on translucent and balances the T-zone area. I didn't detect any scent but I did manage to get it all over my shirt. The ingredients are very clean.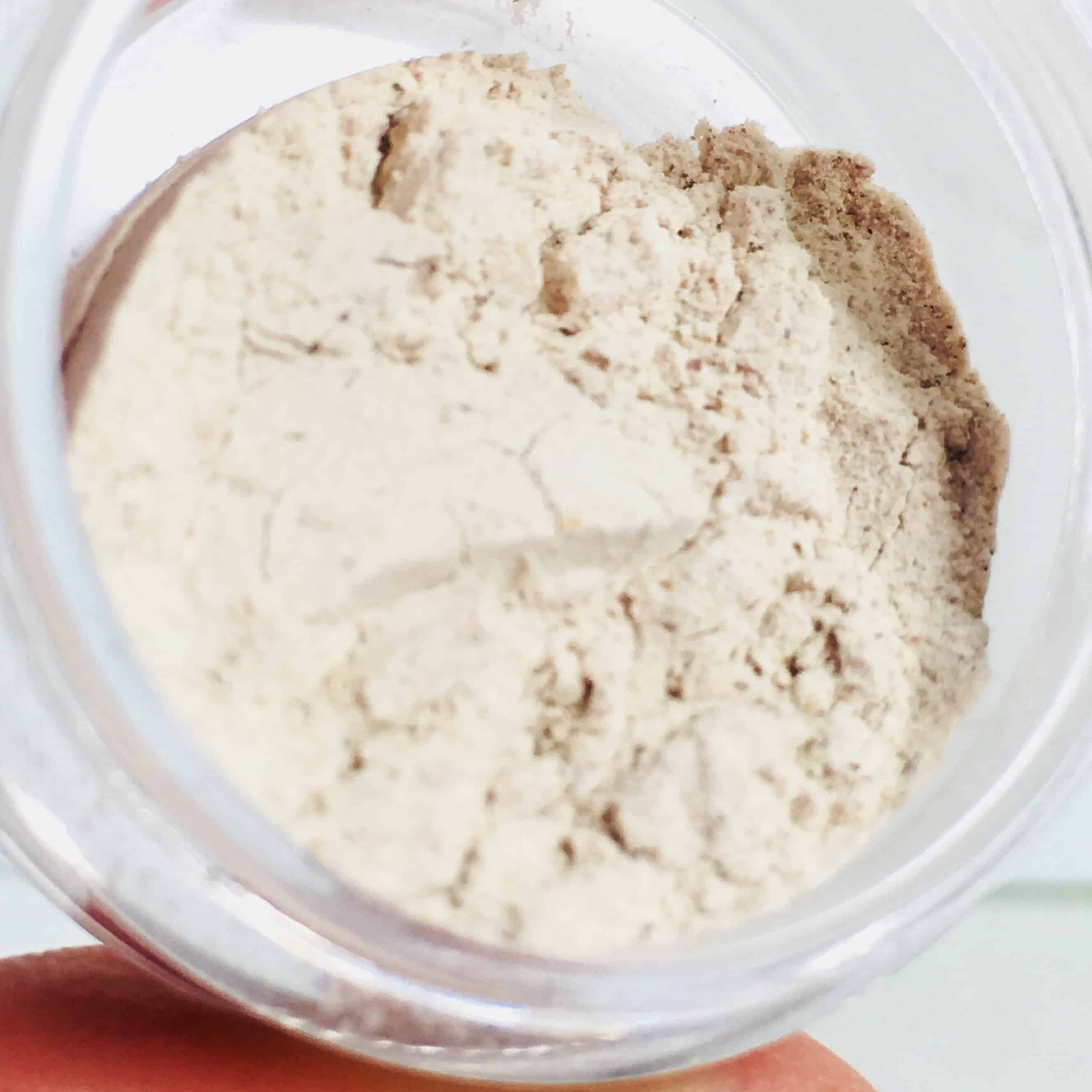 This is very lightweight on the face, not cakey or clumpy.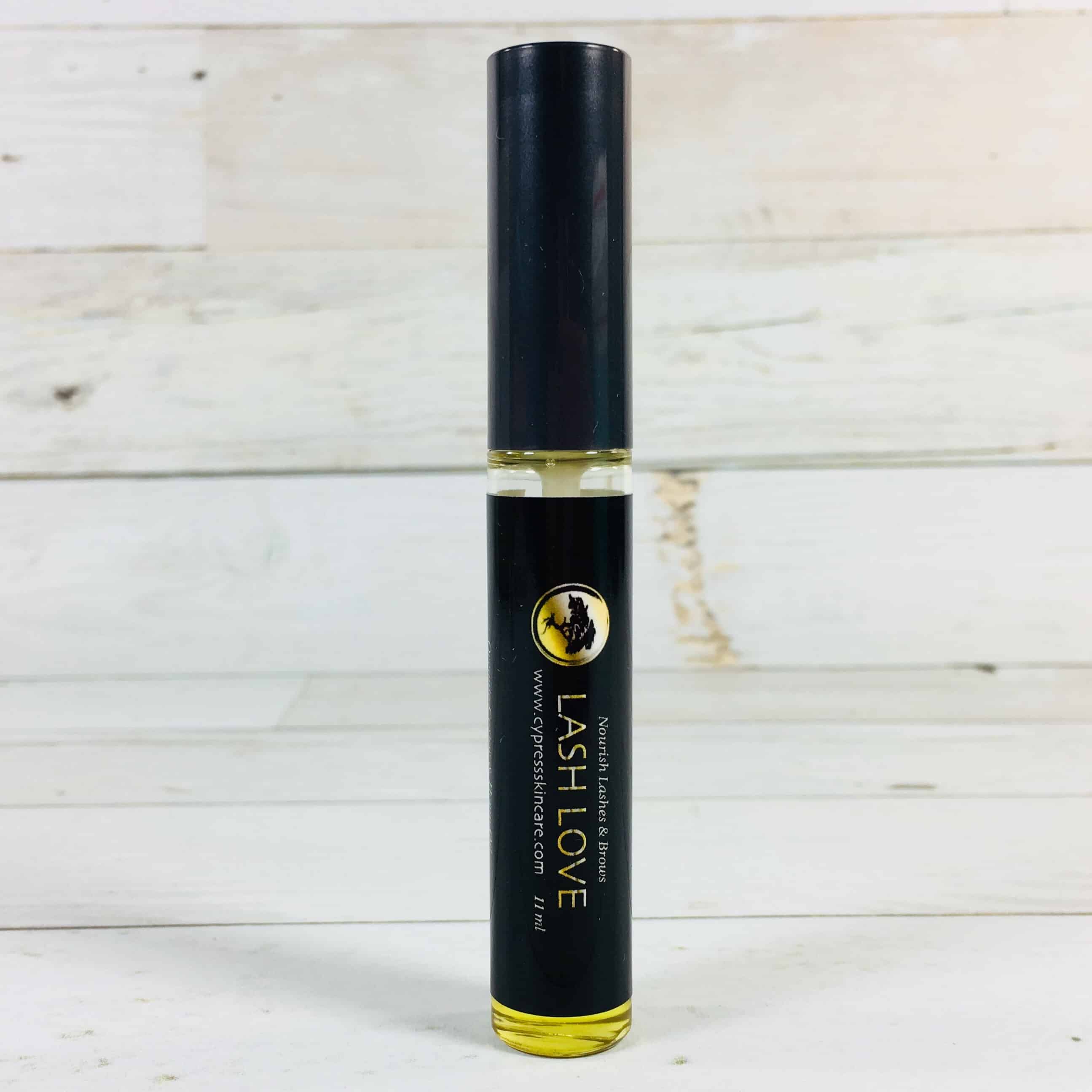 Cypress Skincare Lash Love ($45) There wasn't a whole lot of guidance for using this item. Just apply to lashes, lash line, and brows twice daily. I think it is made with just castor and hemp oils.
It may help your lashes and brows grow longer and thicker. I think I might try this in the evening only since I don't want my eye makeup to slip off.
It has a doe-foot applicator but maybe it would be best to apply some to the tips of clean fingers and then rub it in. It looks like lip gloss and I think it would work well to moisturize lips, too!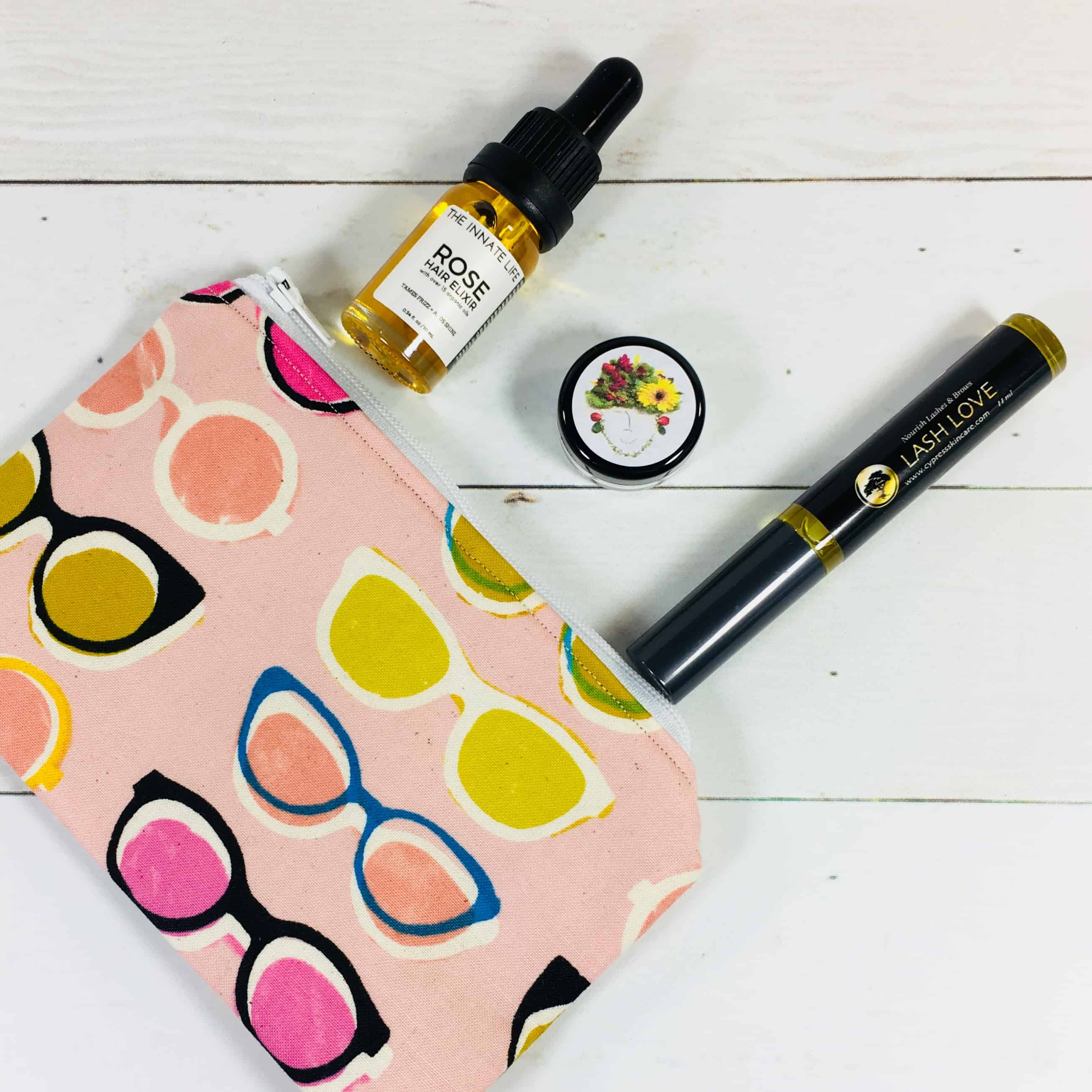 So pretty and sunny-looking!
Kloverbox always manages to send items I've never heard of but love to use. I am really happy that not only are these products vegan but they were all-natural too. Even the makeup bag was made with organic cotton! I was especially happy with the face powder because I need one now summer's here. I may not need hair oil but I found a way to use the item and the lash oil seems pretty interesting. My box had a value of around $72!
What did you think of the May Kloverbox? Let me know in the comments!