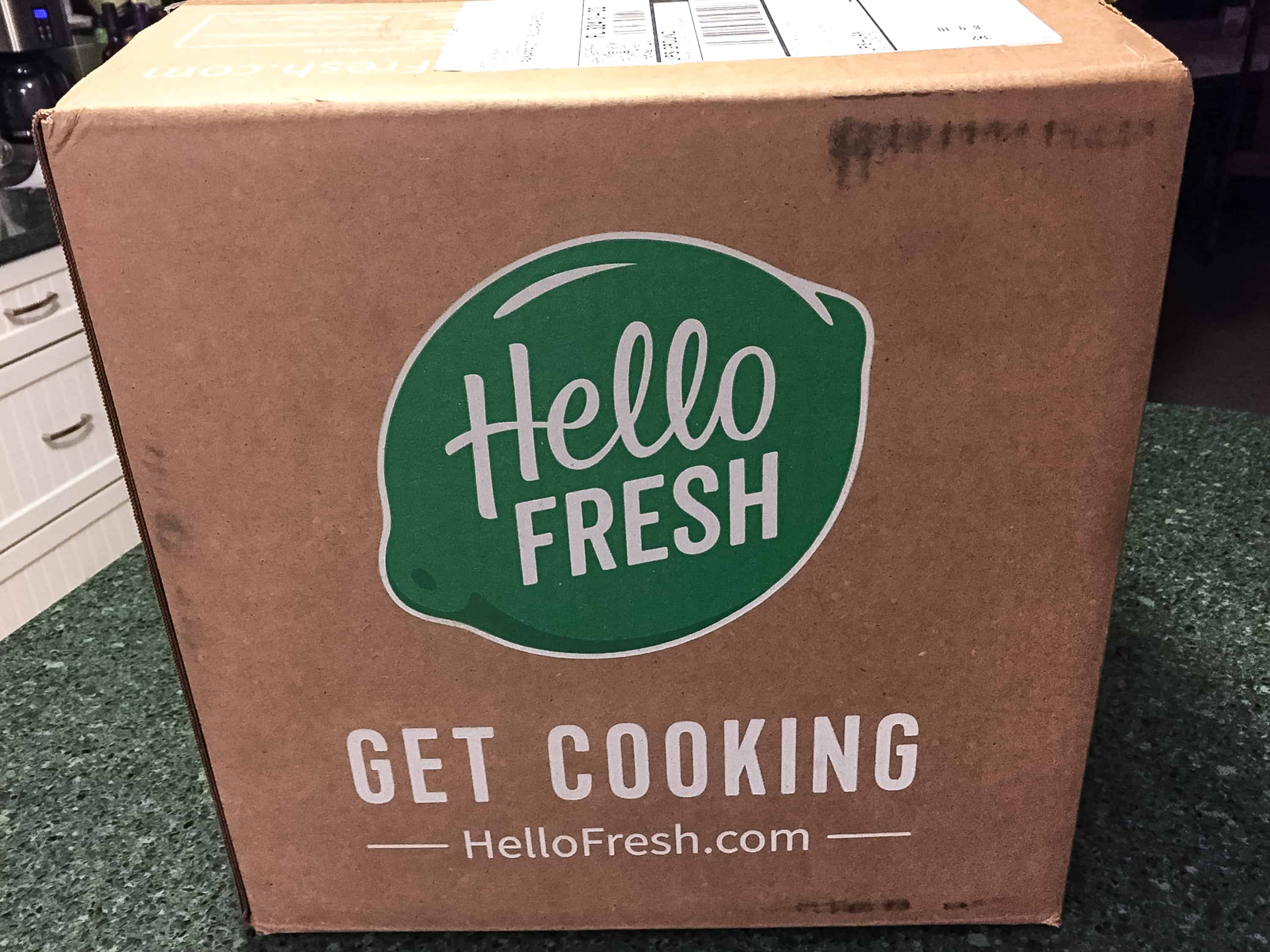 Hello Fresh is a meal kit subscription box with complete recipes and ingredients to make 3 meals every week, with each meal feeding either two or four people, depending on the plan you choose.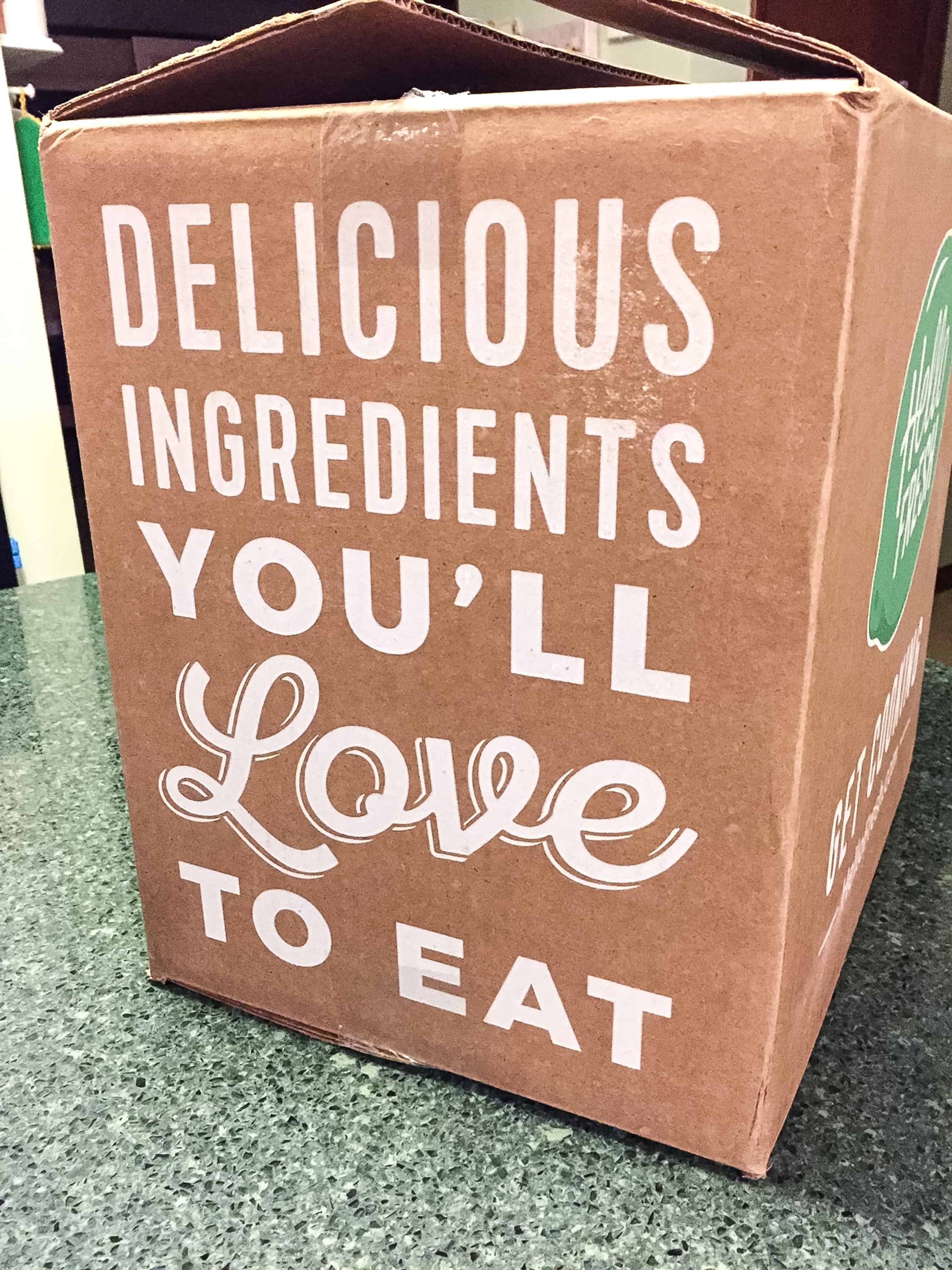 Though it is a subscription, you can pause your deliveries when needed – whether you are out of town, have other dinner plans, or just aren't in love with that week's selections. The standard subscription provides high-quality meats (free-range chicken, antibiotic meats, etc.) to use in the recipes.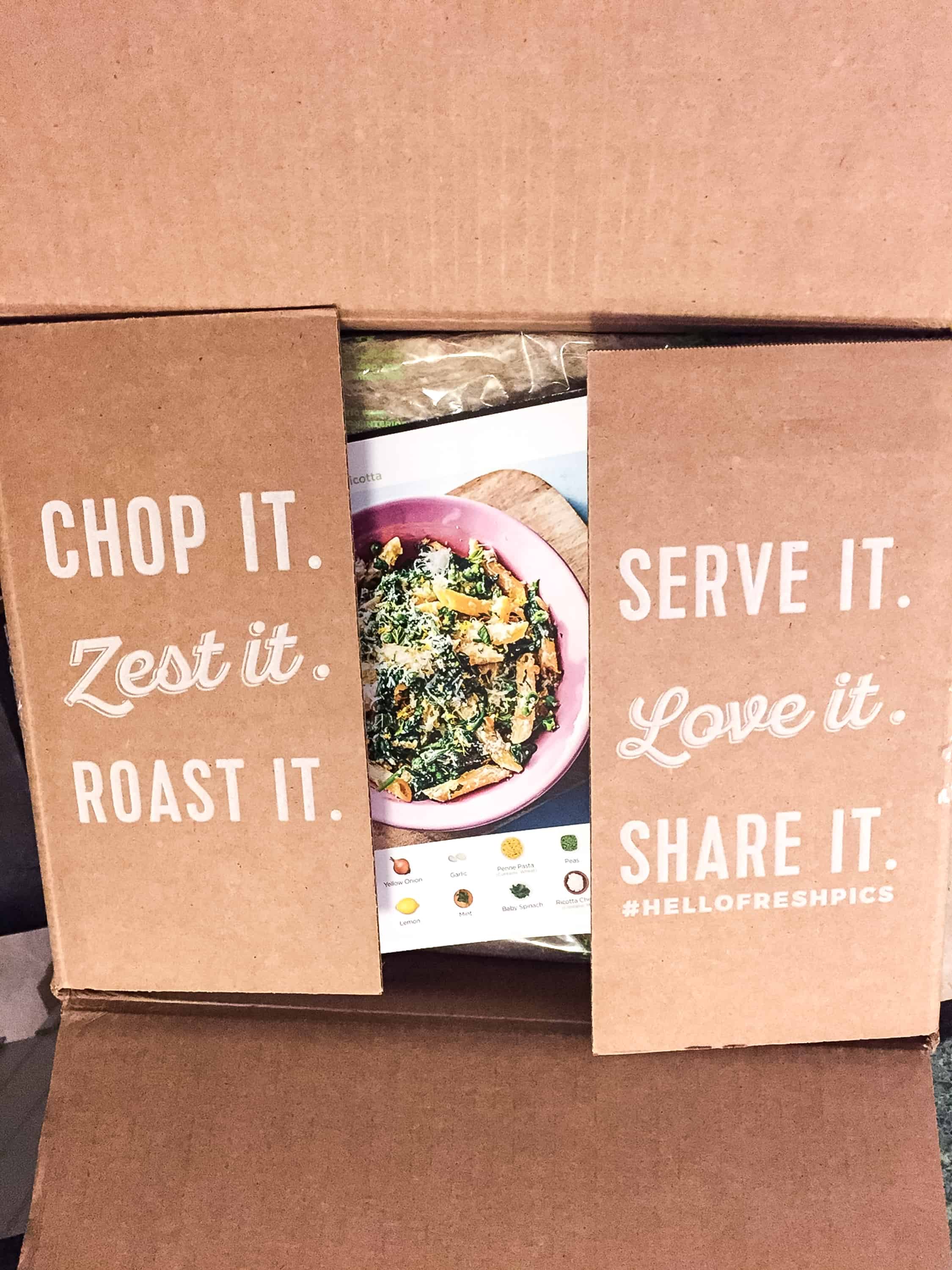 This review covers the Vegetarian box! Though we do eat meat, we cook vegetarian three times a week. Thankfully, Hello Fresh has a vegetarian subscription for both casual and dedicated vegetarians.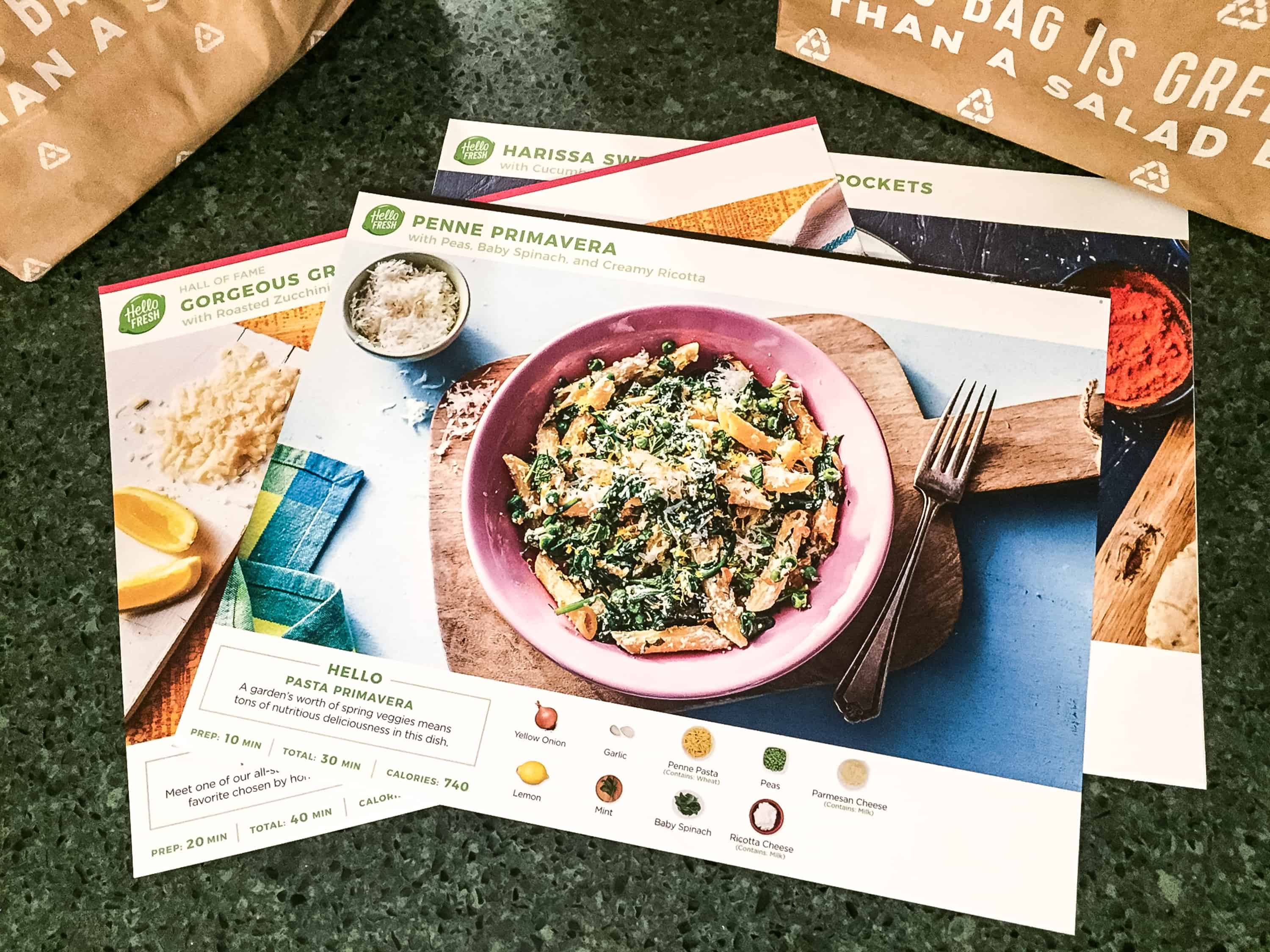 Hello Fresh has great instructions, and they are easy to follow even if you are an inexperienced cook. Each recipe includes several pictures so you maintain a sense of how the dish should look as you go along.
DEAL: Currently, you can save $40 off your first two boxes when you use this link to subscribe.

The bags used by Hello Fresh keep all the ingredients for the recipes in order, and they stack nicely in the fridge. Within each box, everything but the largest vegetables is separately packaged and is packed at the bottom. Condiments and canned goods are provided in high-end, commercial packaging. Hello Fresh usually provides spices in their own, pre-measured branded packaging.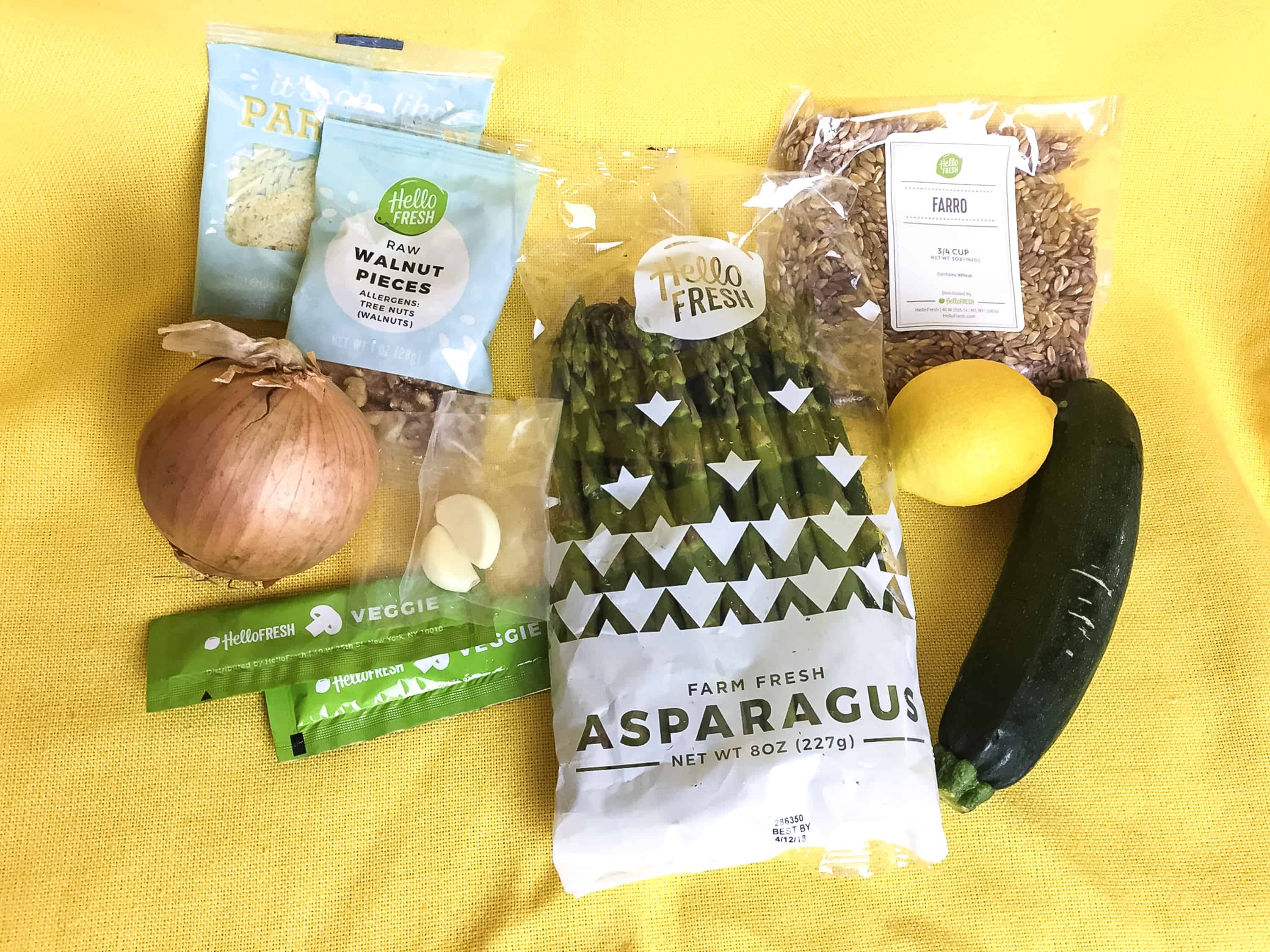 Gorgeous Greens Farro Bowl With Asparagus & Zucchini 40 minutes, Level 1, 520 calories per serving

This dish is an all-star recipe from Hello Fresh. In a word: delicious!  So easy when all you use is a pot, pan, cooking sheet and cutting board. I had never had farro before Hello Fresh and now I'm a big fan. Like rice, it's easy to cook but I like this grain much better than rice. In this dish, the farro is paired with roasted asparagus and zucchini along with sauteed onion and garlic, stir in lemon juice & zest, Parmesan with butter and you're almost finished. Just sprinkle on some walnuts and the remaining Parmesan and zest and BAM you've got a great dinner.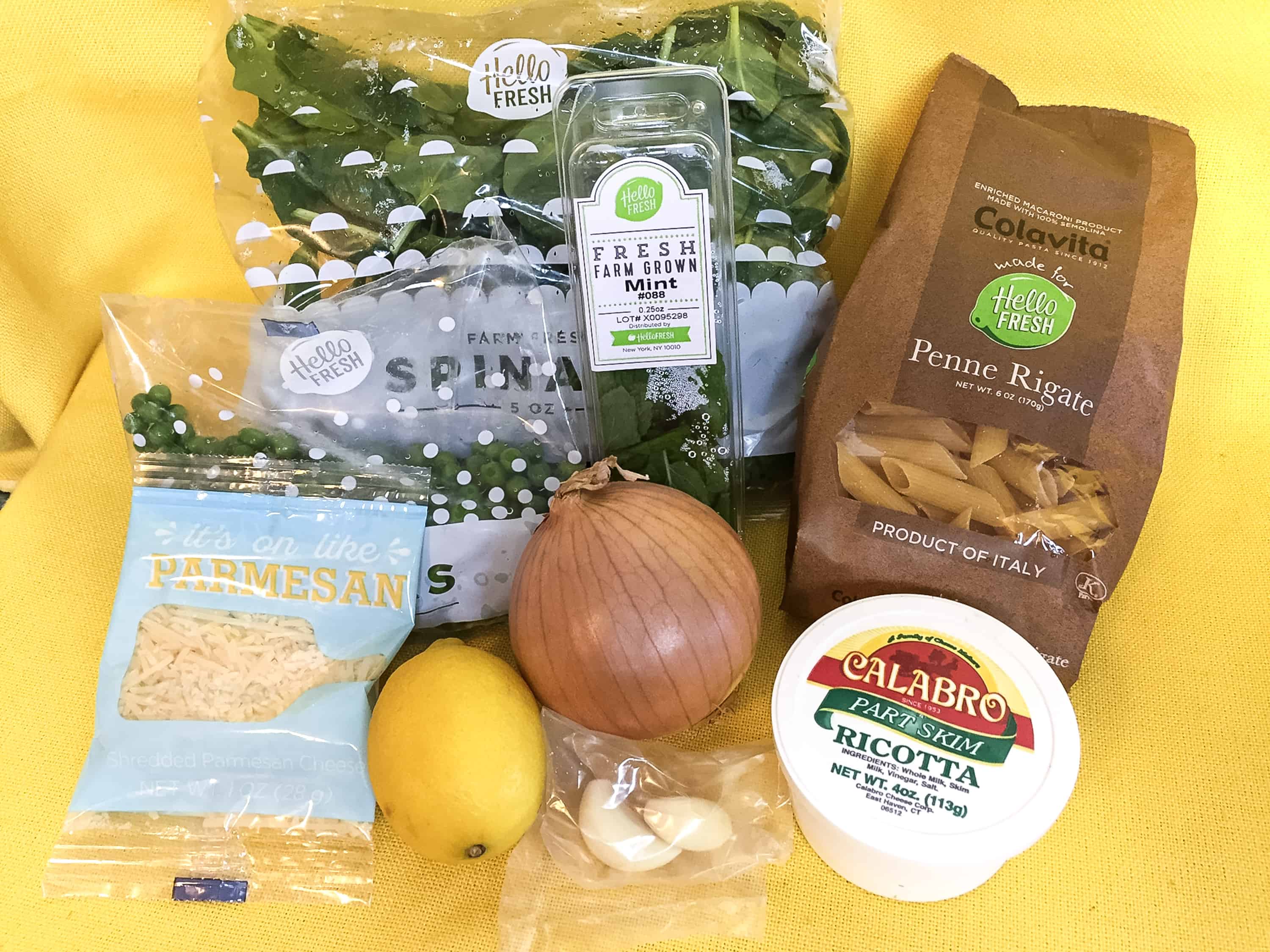 Penne Primavera With Peas, Baby Spinach, And Creamy Ricotta 30 minutes, Level 1, 740 calories per serving
This delicious meal features a power lineup of baby spinach, peas, and fresh mint that fills the plate with a garden's worth of green. This trio is tossed into a firmly cooked penne pasta coated with great amount of sauce mixed with Parmesan and ricotta cheese. An absolutely perfect dish for health conscious people!

Harissa Sweet Potato Pita Pockets With Cucumber-Dill Salad 30 minutes, Level 1, 800 calories per serving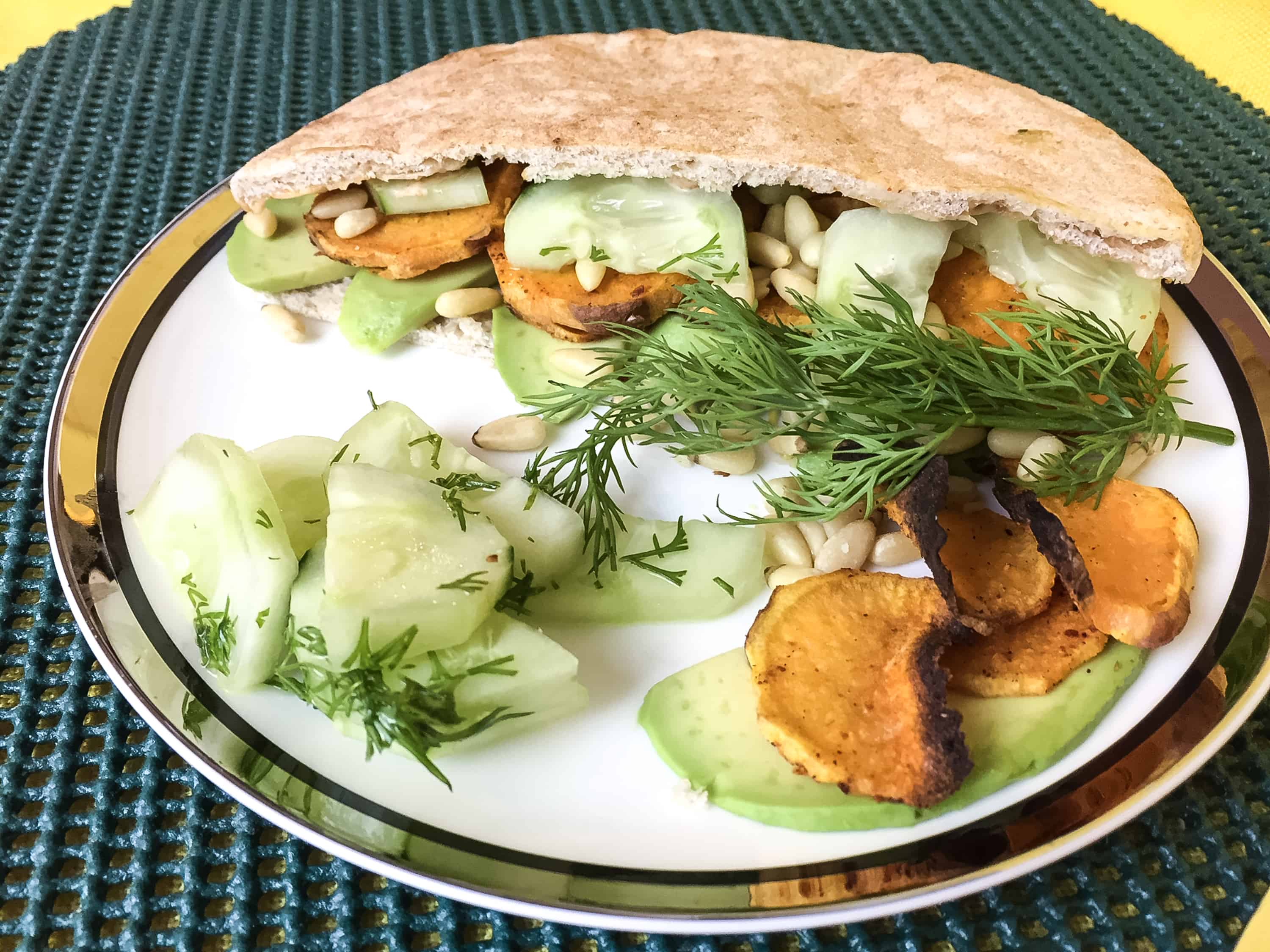 Harissa is a North African spice blend and just today I tried to duplicate it with substitutes. I failed but the good news is the stuff I came up with still tasted good! Ha, I know I failed because I've been eating Hello Fresh recipes with Harissa in it. Thanks to Hello Fresh I've been trying so many new dishes, spices and herbs.
In this recipe you're supposed to stuff lots of filling into the pita pockets. No way! There's too much good filling to put in them so I cut the pockets apart and made mine like sandwiches. Turned out just fine. The leftovers were put beside the sandwich. Such a savory sandwich.
My granddaughter (attends Texas A&M) receives Hello Fresh. This way her mom (mom also gets Hello Fresh at home) knows she is getting fresh food, it's easy to store, easy to cook and is nutritious. My granddaughter is busy with a full load of classes and doesn't have time to plan, shop and cook regular meals. Perfect all the way around. One less worry about my granddaughter.
What can you say about the vegetarian recipes in our box?