GQ BEST STUFF BOX is a quarterly subscription box that features GQ editors tested and loved items like electronics, grooming products, and accessories. All boxes are valued at over $200 each and a total of over $800 value per year!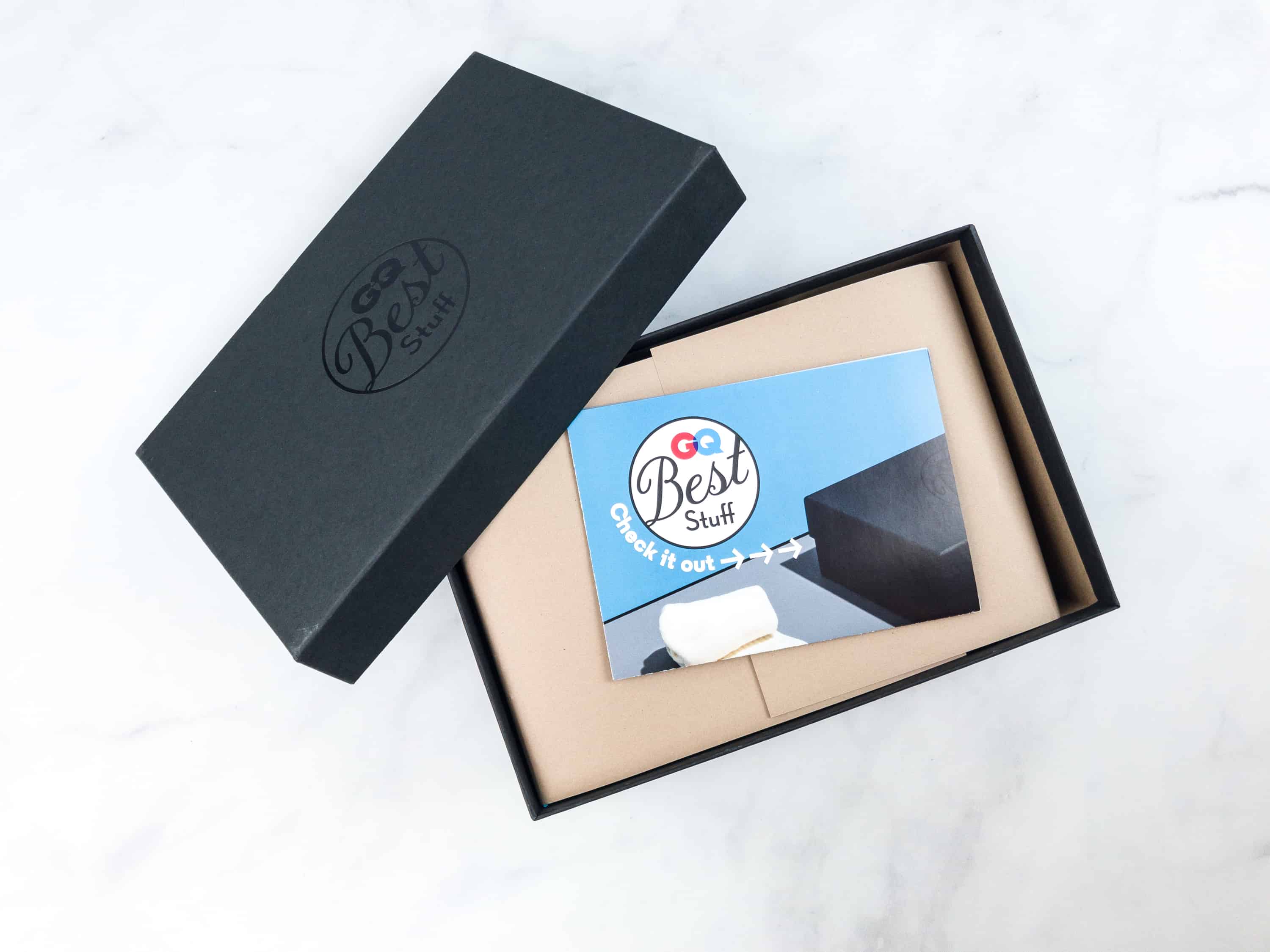 The elegant black box has a GQ Best Sfuff logo imprinted on the logo.
A brochure is also included in the box.
It has pics and info on all the items inside the box.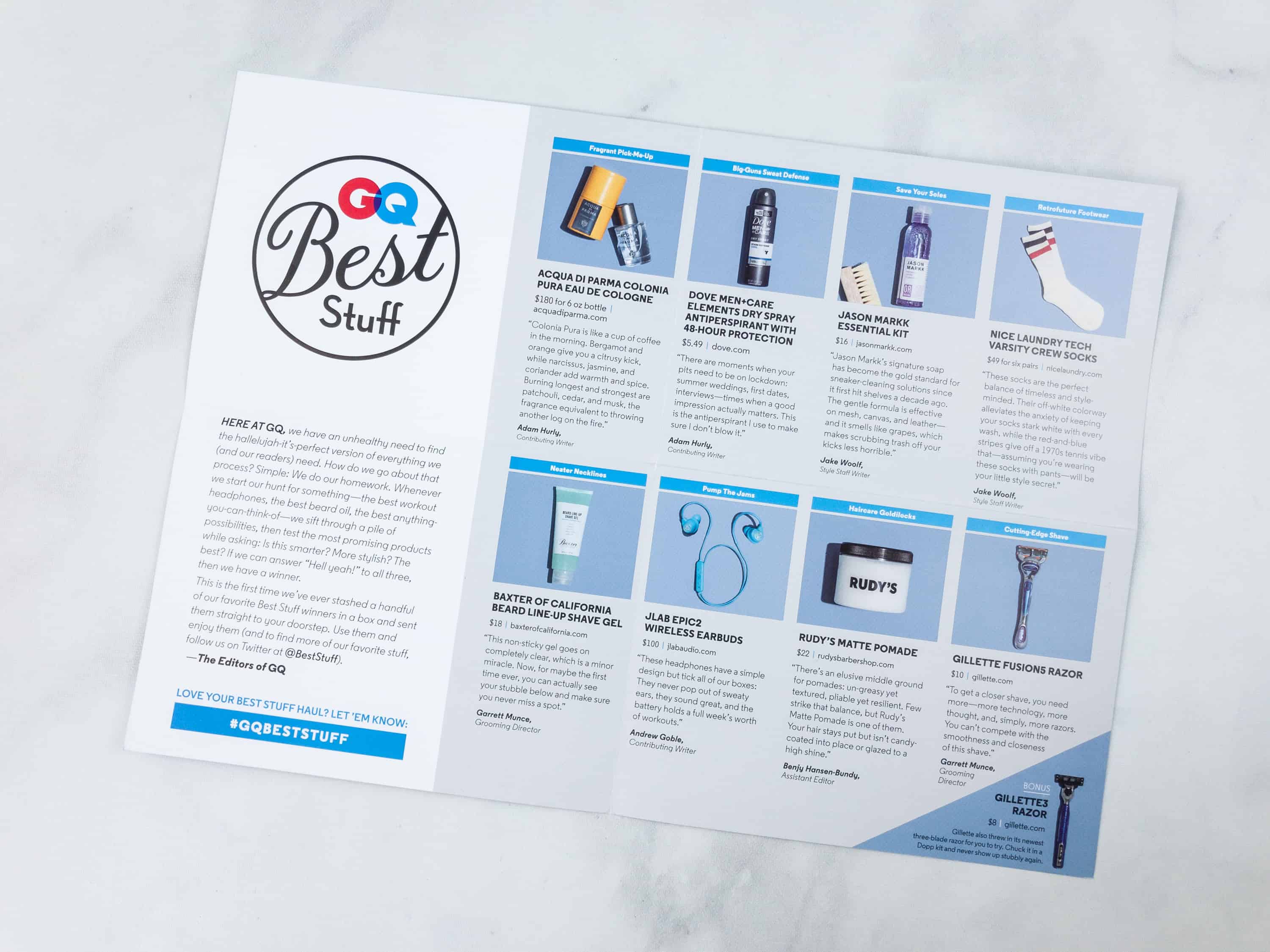 The back of the brochure lists the retail value of each item and includes a blurb from a recommending staff member explaining why each item was specifically selected for this curation.
A message from the GQ Editors explains the philosophy behind the box — find the most effective and most stylish products and include them in a best stuff collection so others can enjoy their great finds, too.
This collection of products is weighted toward grooming items, with one article of clothing and an electronics item joining the mix.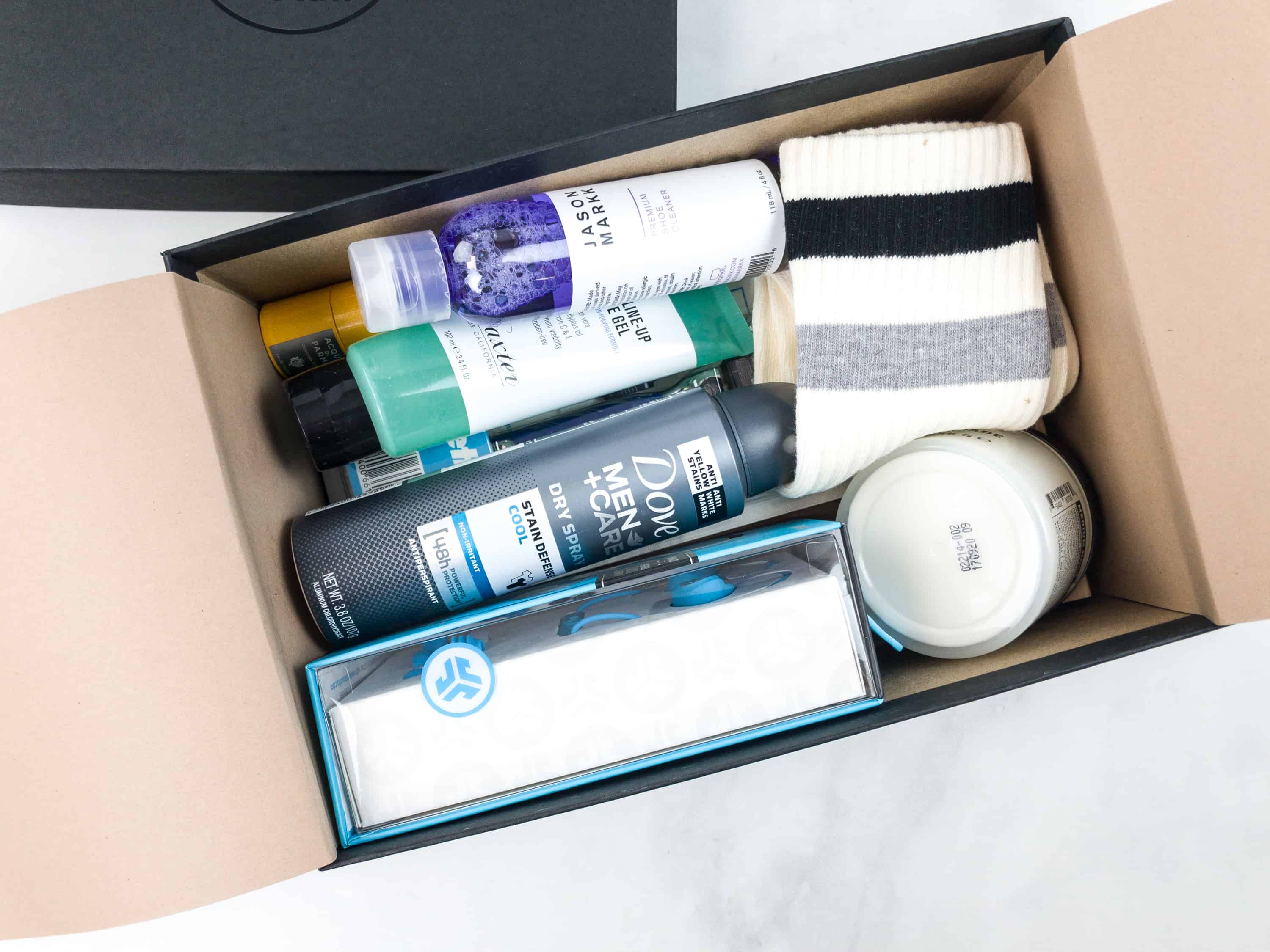 All the items are neatly placed inside the box.
Everything in my Winter 2018 box!
Nice Launder Tech Varsity Crew Socks ($8.17) Retro socks never go out of style! These crew socks feature a full micromesh top, compression arch band, and targeted padding in the forefoot and heel. Whether used for athletics or yard work, sometimes you just want some cushioning beyond that found in dress socks. They're very comfy to wear and breathable to the feet, a pair of socks I can wear all season long and even beyond!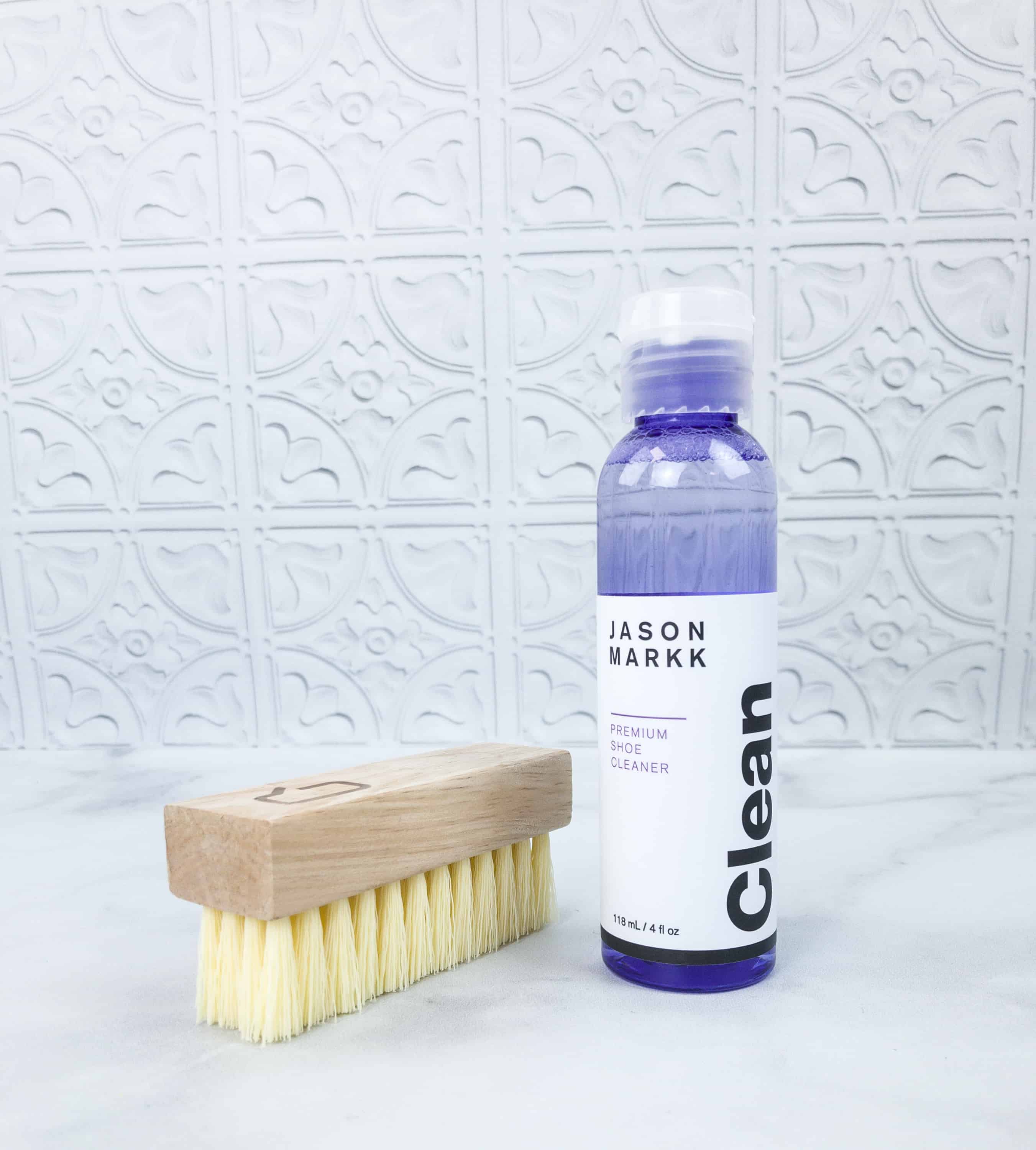 Jason Markk Essential Kit ($16) This kit consists of a bottle of premium non-chemical shoe cleaner solution and a brush made from hand-crafted wood handle with synthetic bristles. It can clean up to 100 pairs of sneakers!
Rudy's Matte Pomade ($22) It's a clay pomade hair wax with high hold and matte finish. It doesn't have a strong smell, and it applies easily too. The best thing about it? The formula is paraben-free and cruelty-free!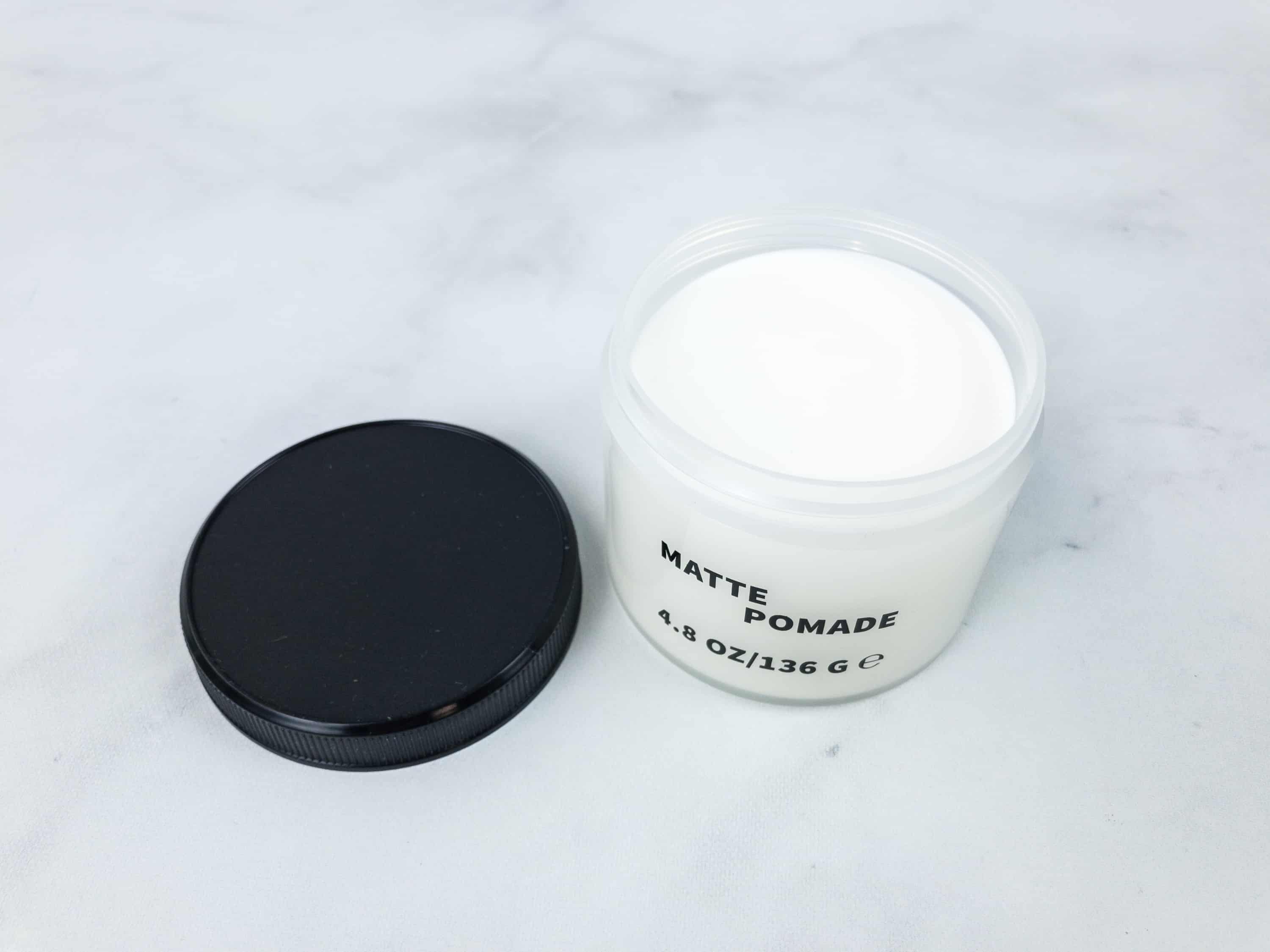 To use, simply put a dime size of pomade in your hand, rub and apply to dry hair and make your own hairstyle. This formulation dispenses with the shiny look that typically accompanies a pomade, performing more like a styling clay, but with a lighter texture.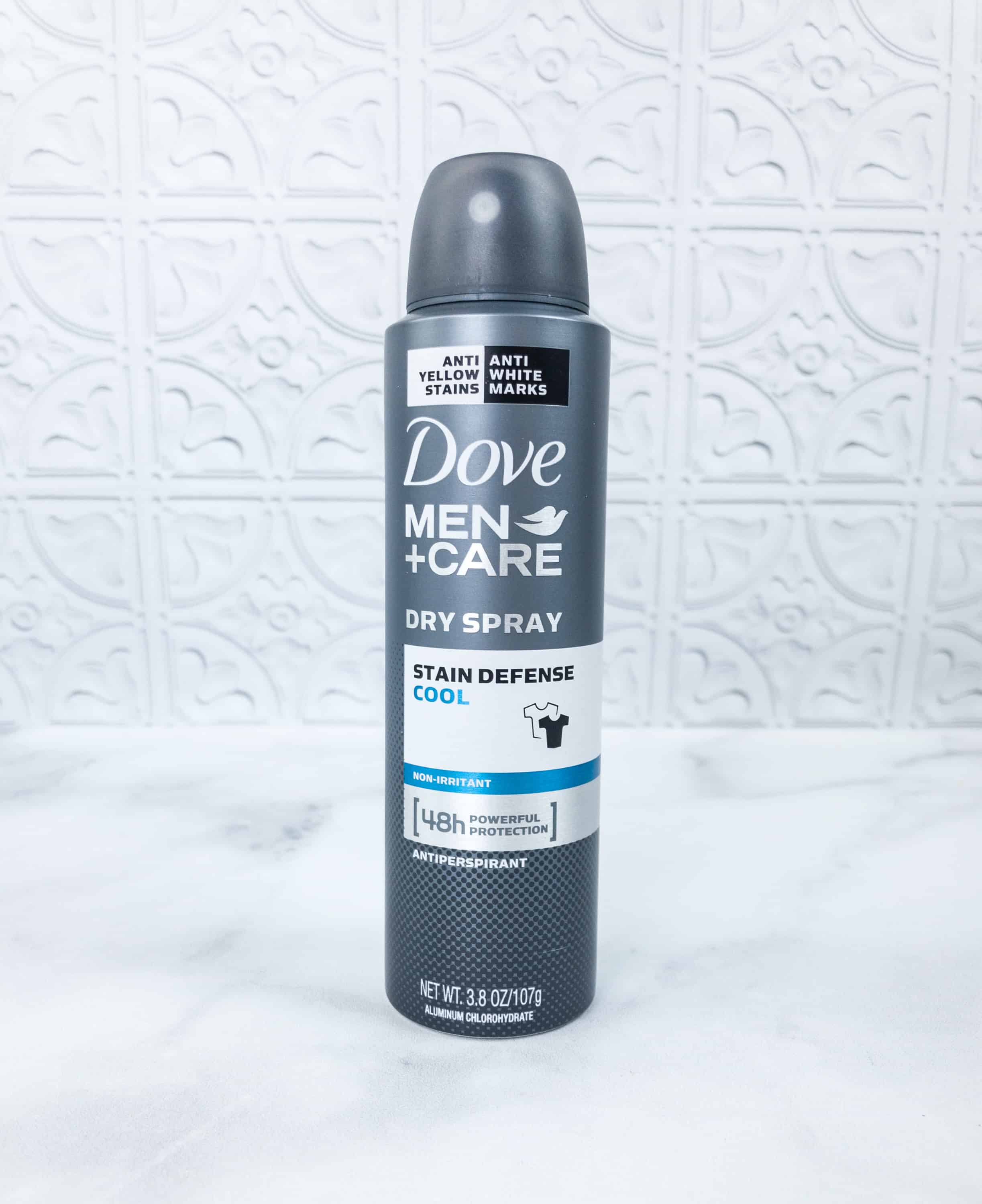 Dove Men+Care Elements Dry Spray Antiperspirant ($5.47; $5.49 on the card) This deodorant from Dove Men promises to provide a 48-hour sweat and odor protection. It also features an anti-stain technology, keeping your shirt mark-free all-day long. It's light on the skin and comes in a spray for easy application.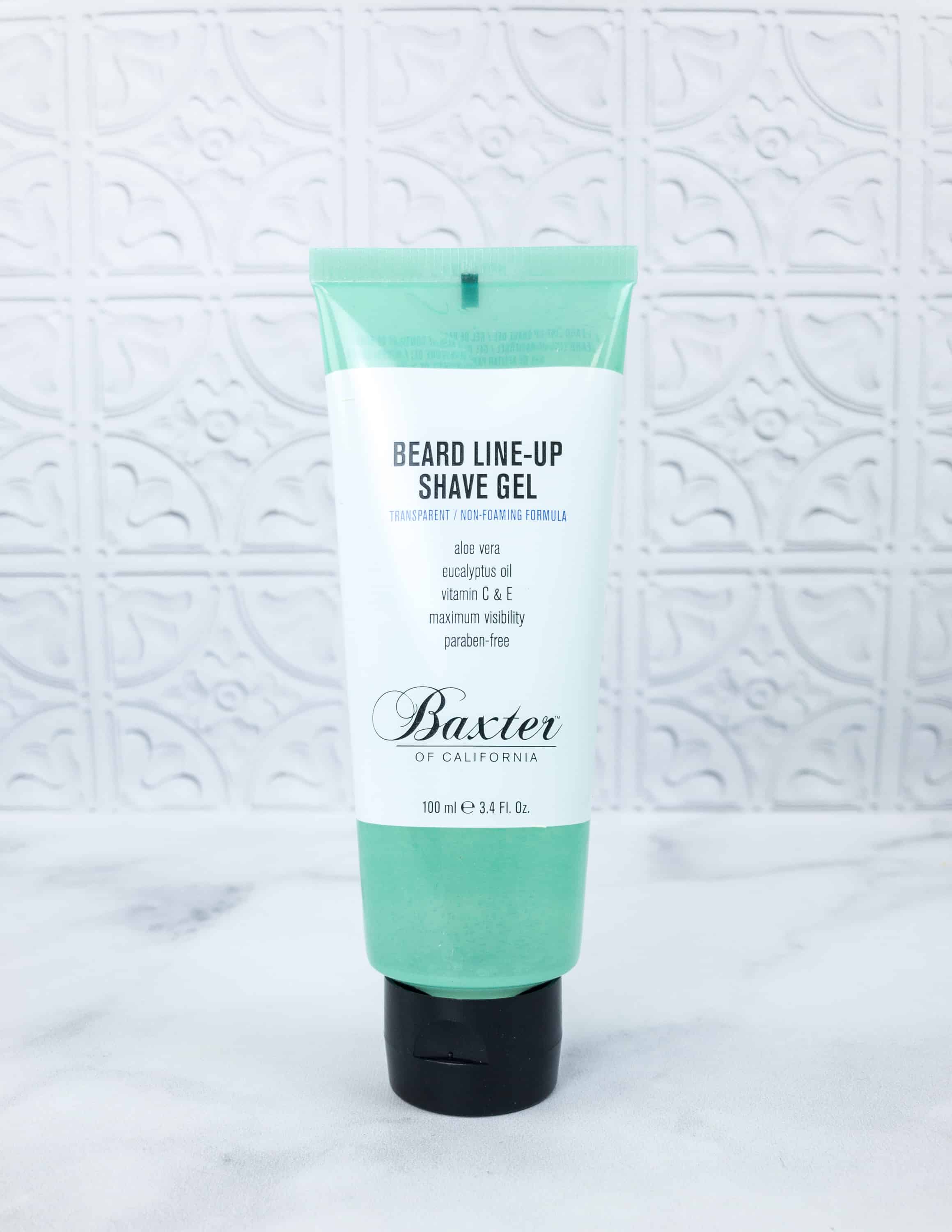 Baxter Of California Beard Line-Up Shave Gel ($18) Shaving is made a little easier by this non-foaming shave gel. Since it's transparent, the gel allows you to see where you are shaving! It's perfect for touchups and cleanups. Also, the formula is composed of natural ingredients including aloe vera, eucalyptus oil, and vitamin C and E, so you can nurture your skin while you shave.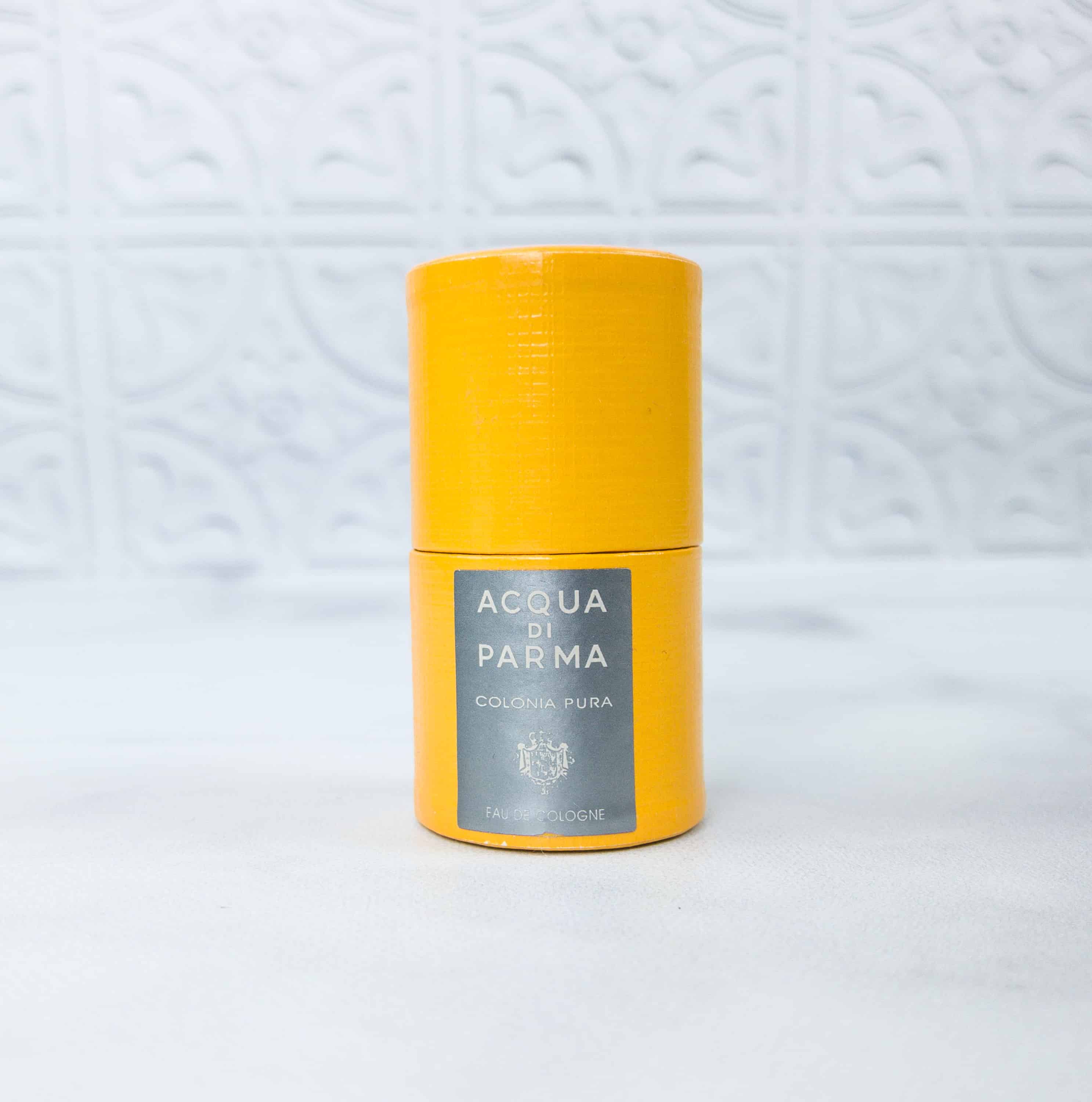 Acqua Di Parma Colonia Pur Eau De Cologne ($11) This cologne has notes of lavender, rosemary, citrus, bulgarian rose, jasmine, amber and light musk. It has a clean, not-so-strong citrus scent with a little hint of spice.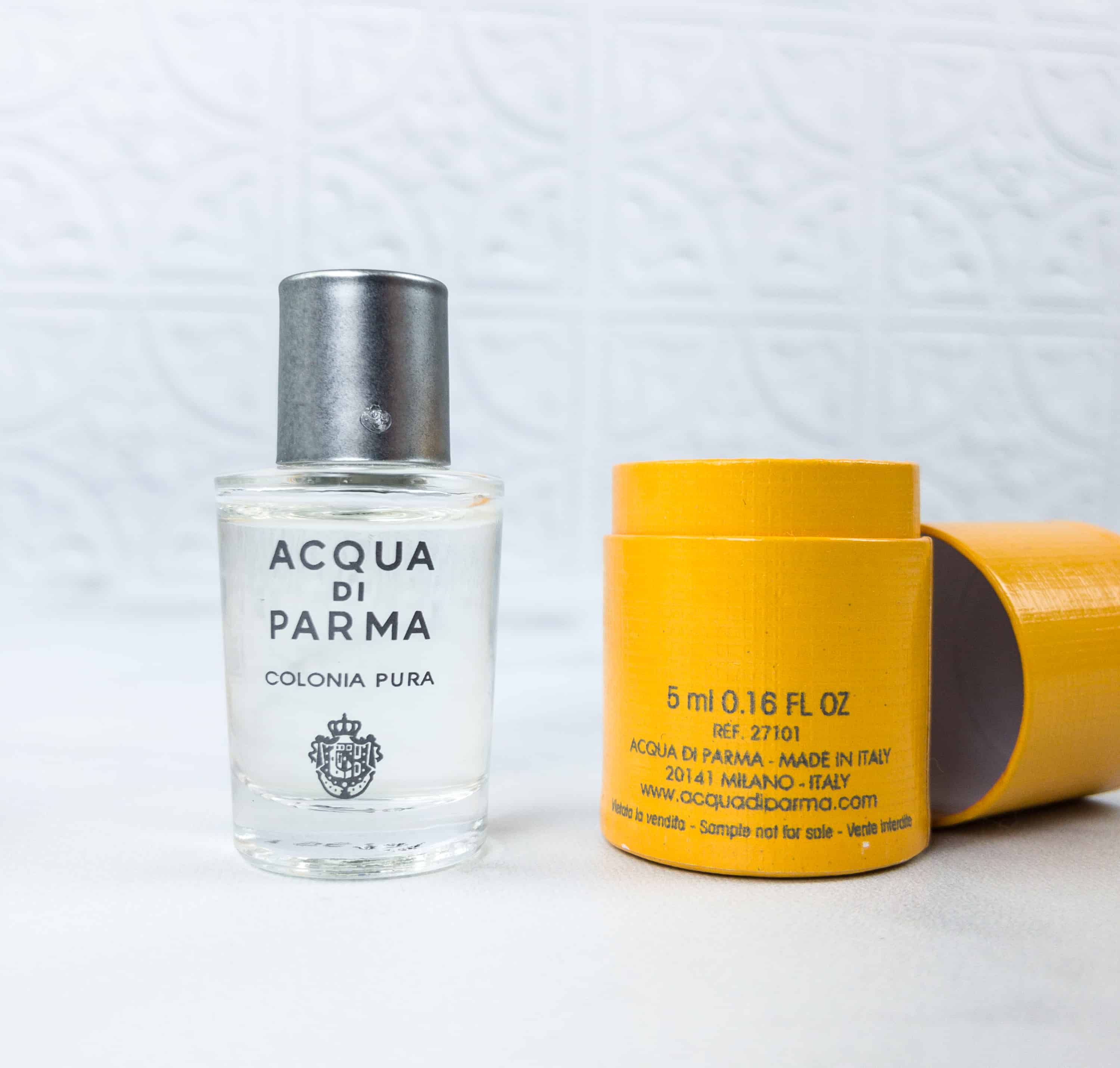 Acqua Di Parma Colonia perfume is a great unisex fragrance. It strikes me as distinctly Italian, celebrating florals and botanical notes without coming off as feminine. I like its elegant bottle too!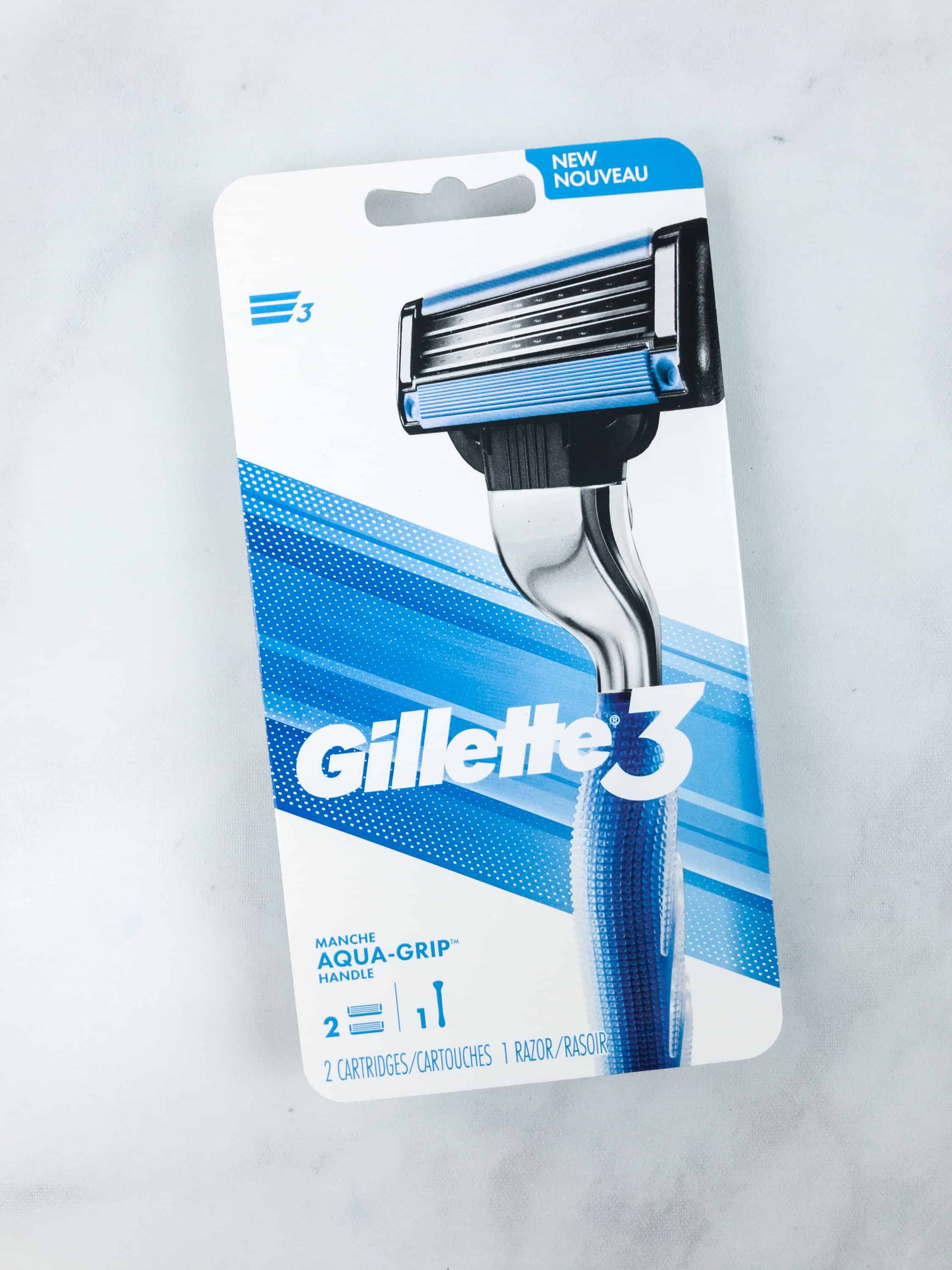 Gillette 3 Razor ($7.99) I got 2 razors from this box! The first razor from Gillette features 3 blades and a lubrication strip for a more comfortable shaving.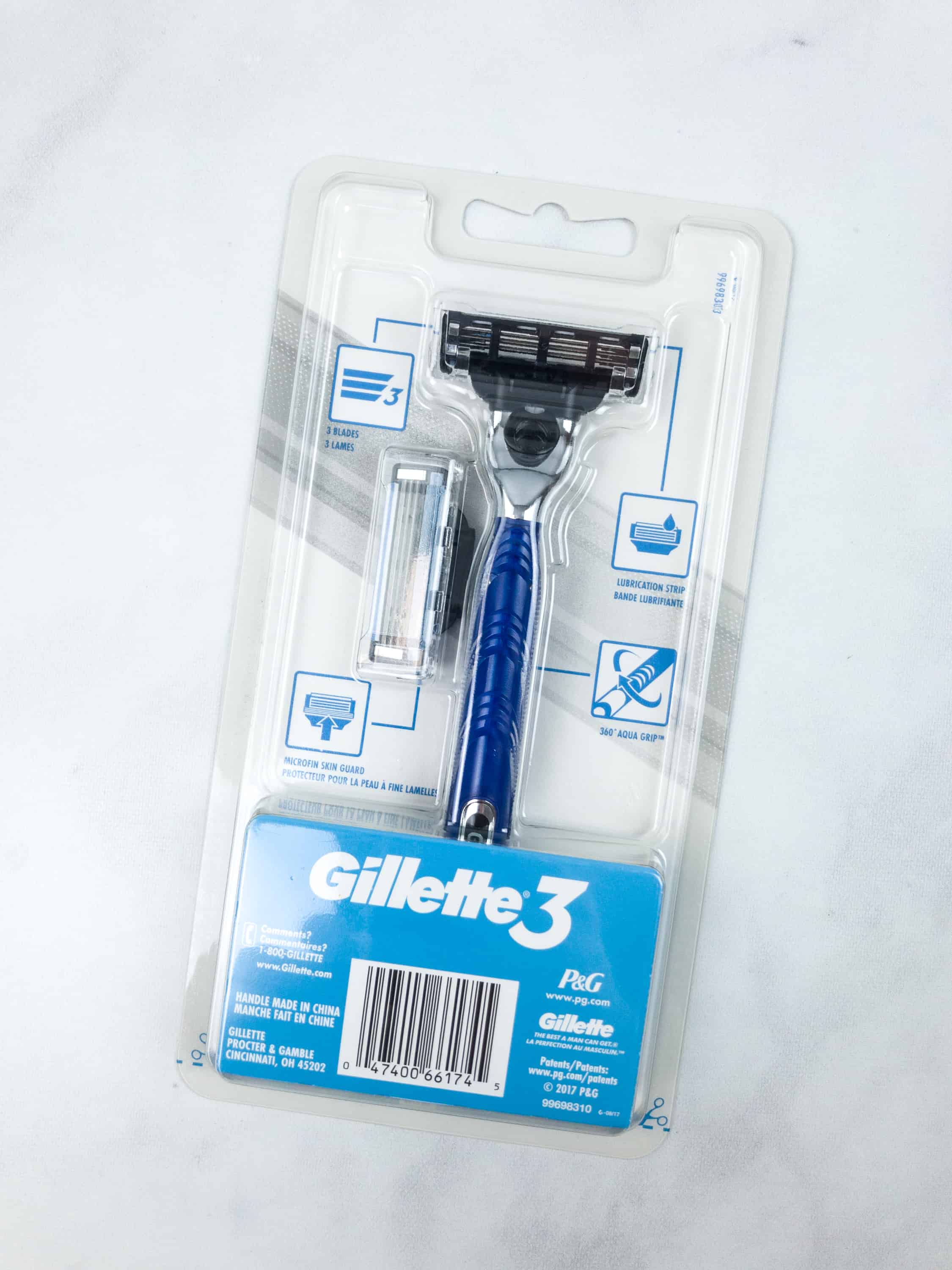 The Gillette 3 Razor also features a 360 degrees Aqua Grip handle for a total control, even when wet. It also has a Front Pivot that transfers pressure of your hand away from the blades for better skin comfort.
Gillette Fusion 5 Razor ($10) The second razor is a Fusion 5 Razor that features 5 anti-friction blades which bring smoother shaving. The backmost part of the blade, known as the Precision Trimmer, can reach even the hardest-to-reach areas.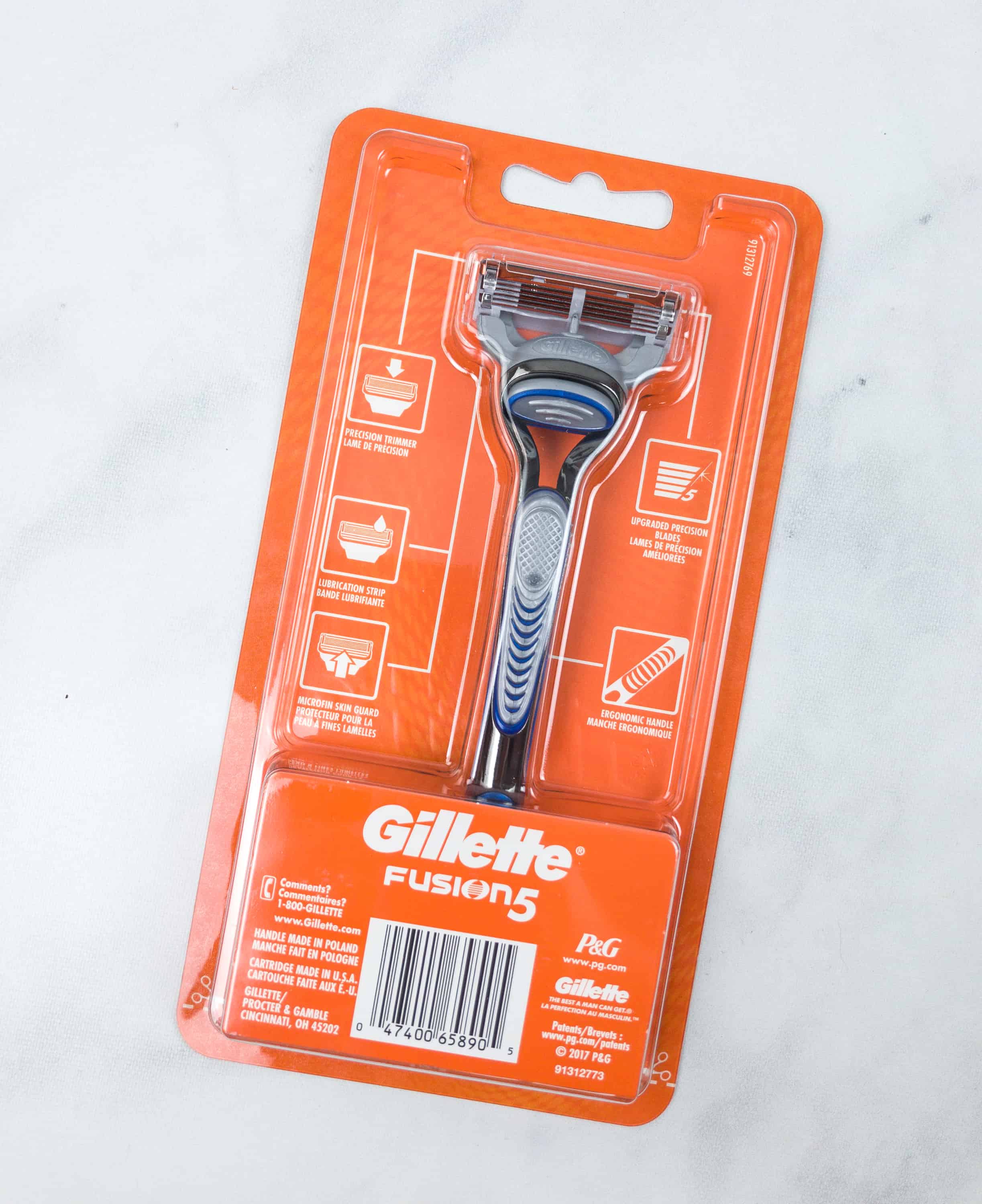 Like the Gillette 3 Razor, it also features a lubrication strip making it easier to glide on your skin. There's even an ergonomic handle for a better grip.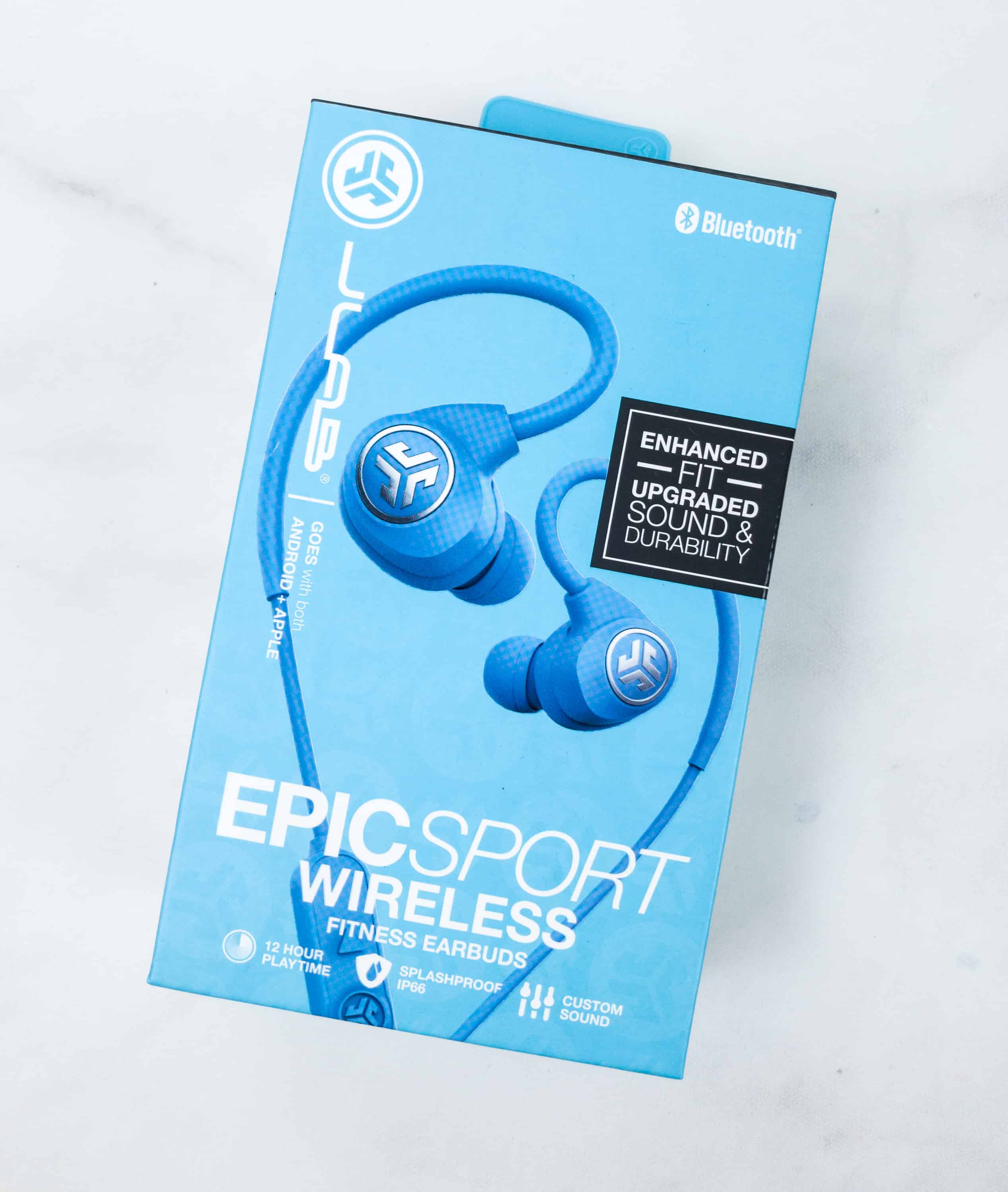 JLab Epic 2 Wireless Earbuds ($99.99) For enjoying music on the go, the box includes these wireless earbuds which are sweatproof and can last up to 12 hours of playtime.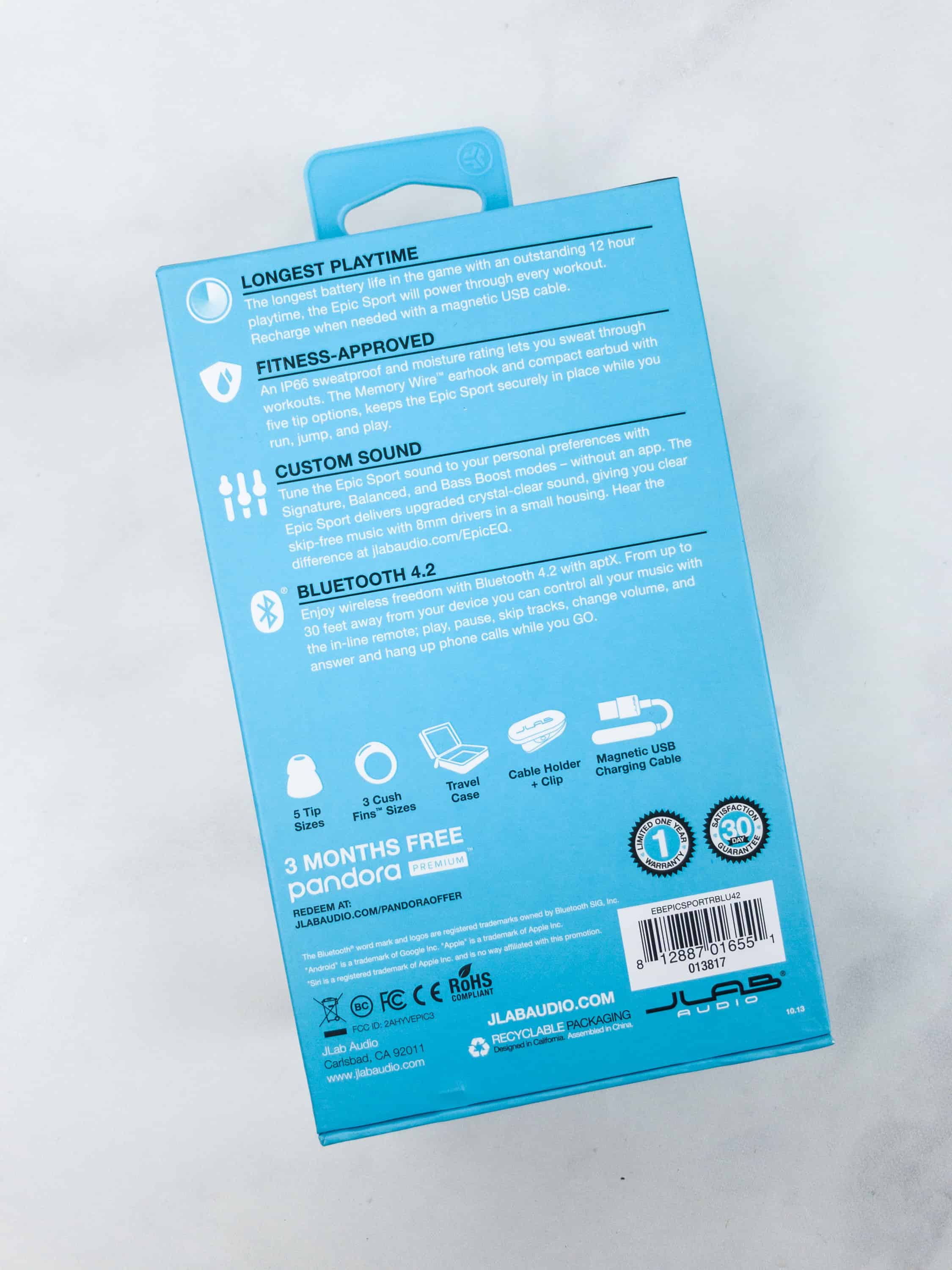 The earbuds are bluetooth compatible and even have am equalizer function to customize the sound quality.
The kit includes tons of different buds to allow customization of fit.
The packaging actually downplays the number of buds included.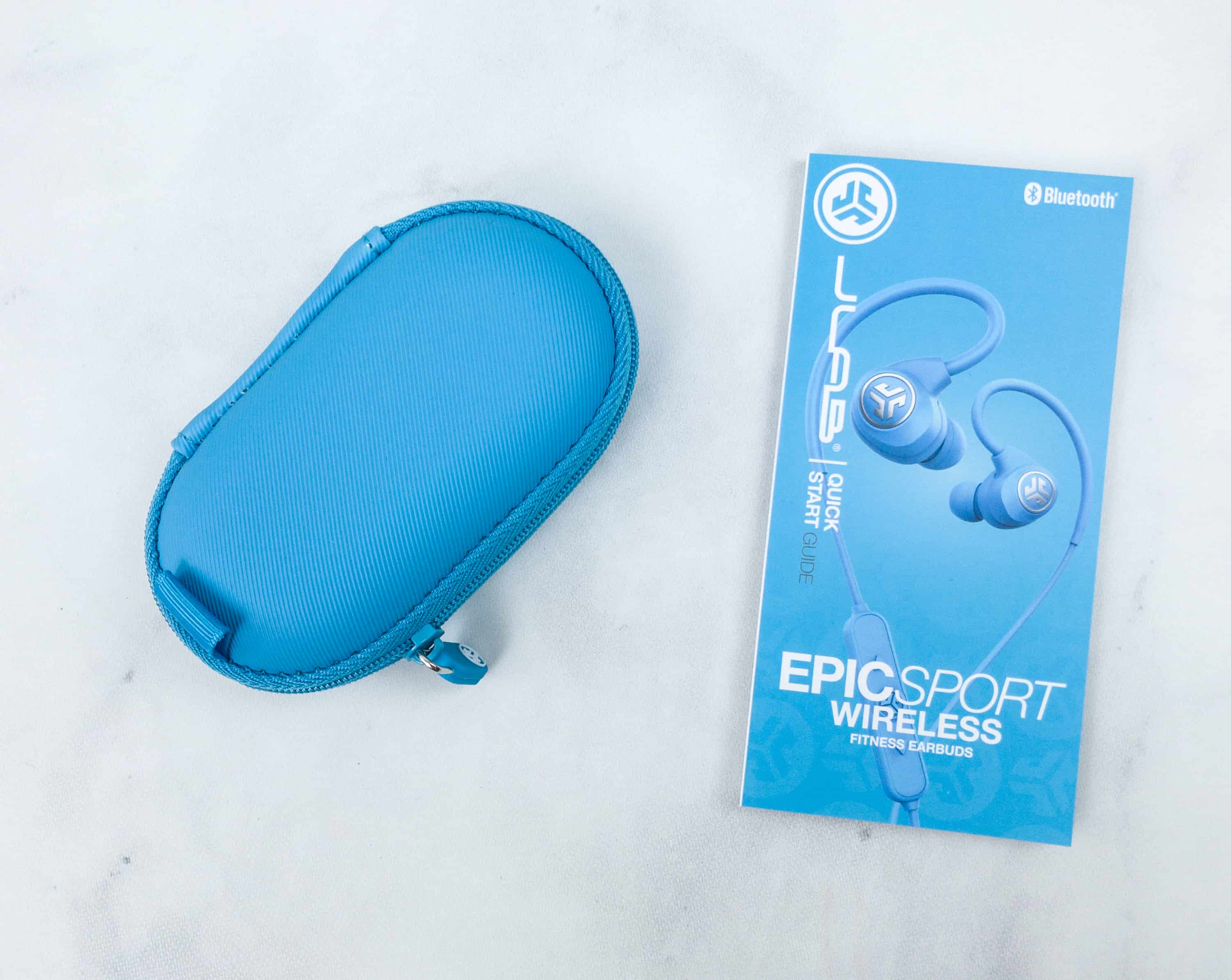 It includes a blue travel case bag where you can keep your earbuds safe and intact.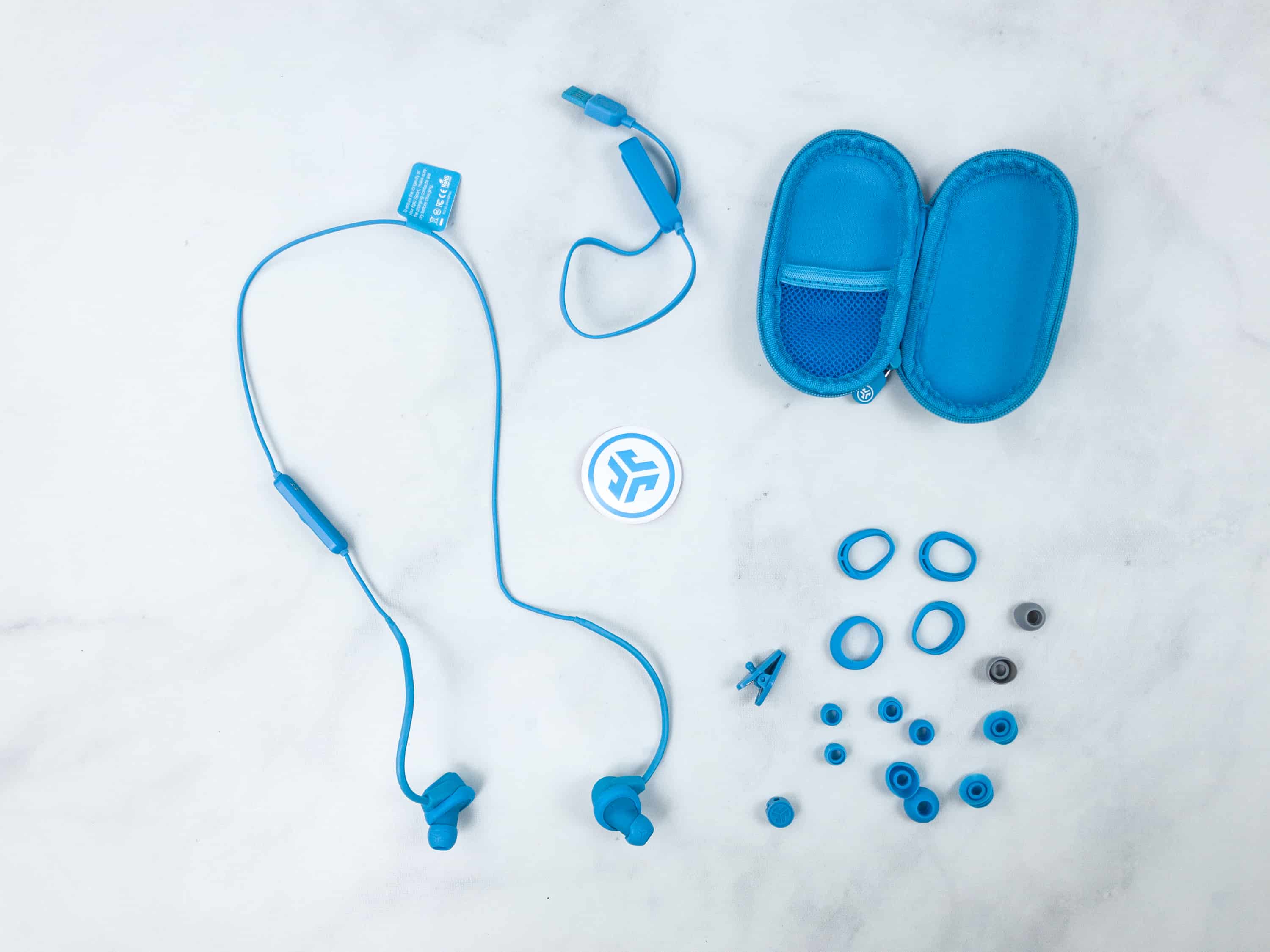 The bag has enough room to accommodate the earbuds and all the accessories. It also has a mesh pocket where you can put all the smaller items. The numerous buds are for achieving a personalized fit, so it's unlikely you'd want to carry them all with you.
Here are all the accessories included: 4 sets of standard gel eartips (XS, S, M, L), 1 set triple flange eartips (M), 2 pairs of cush fins, cable holder, and clip.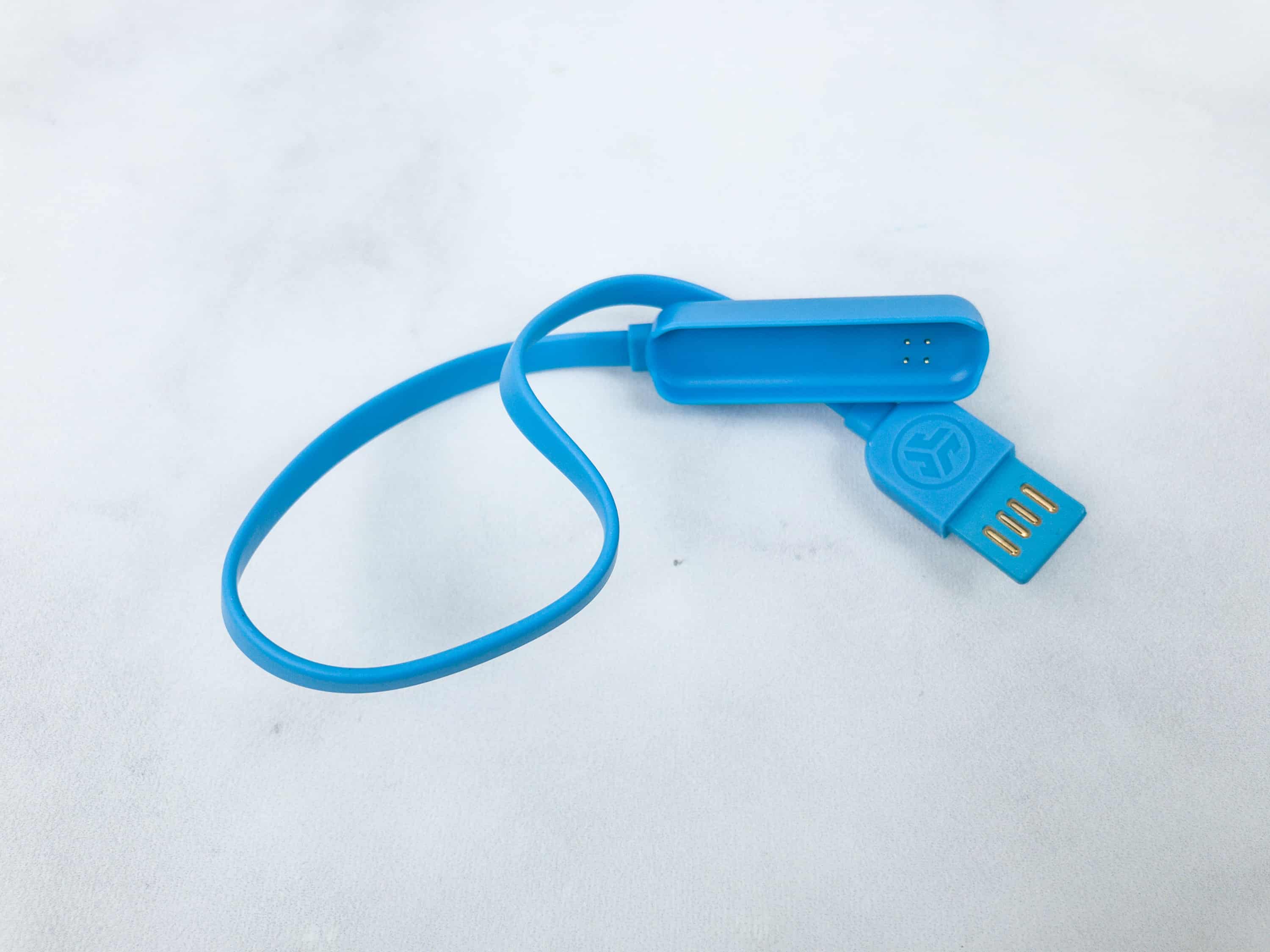 Charging these earbuds is easy, all you need is the magnetic USB charging cable which can be connected to any device with a USB port! I love the magnetic charging function, as it eliminates the need for a lint-accumulating port.
This bluetooth headset also features a built-in microphone so you can easily answer calls.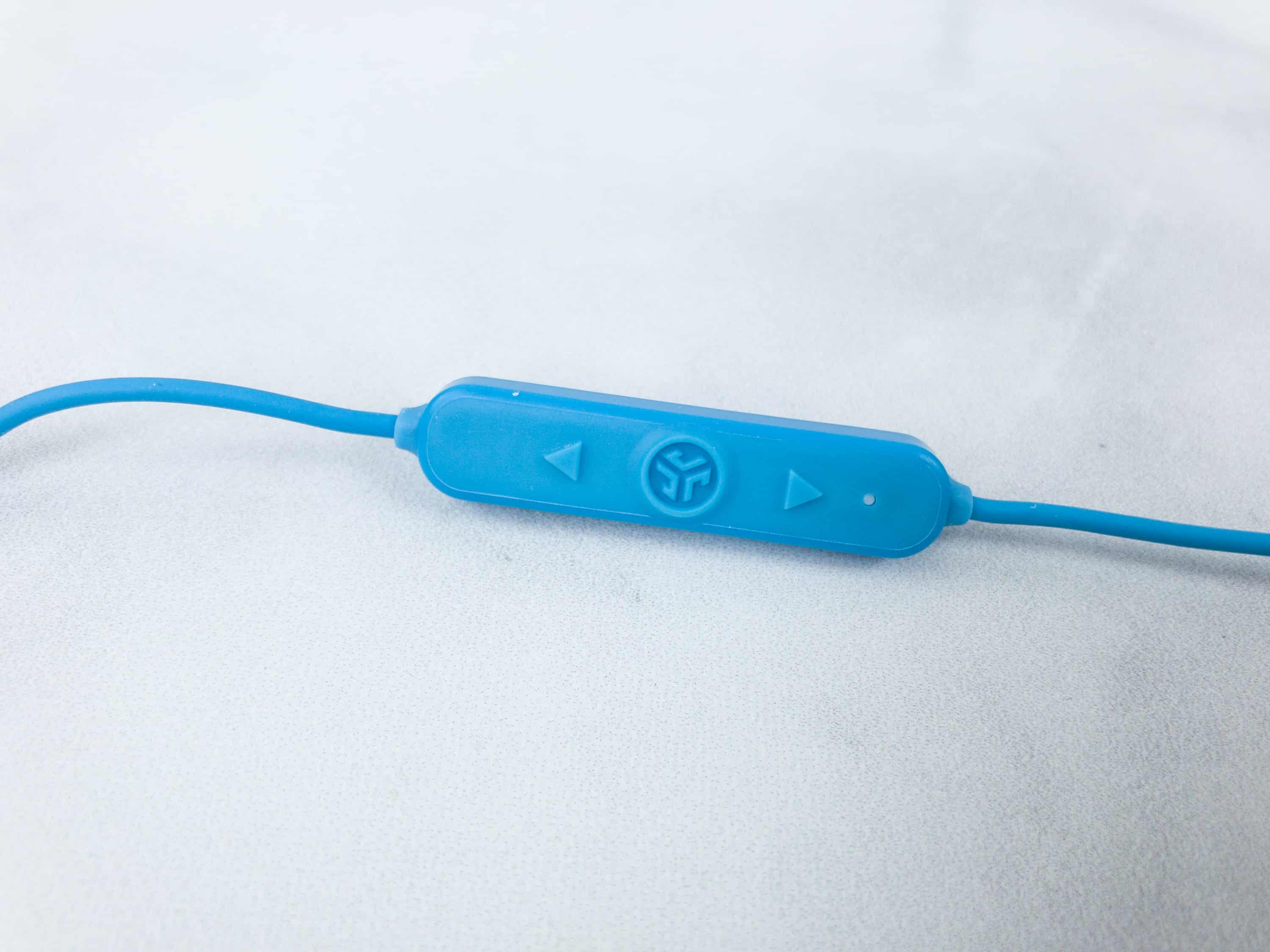 Behind the built-in microphone is a navigation device in which you can use to control volume and playlist navigation.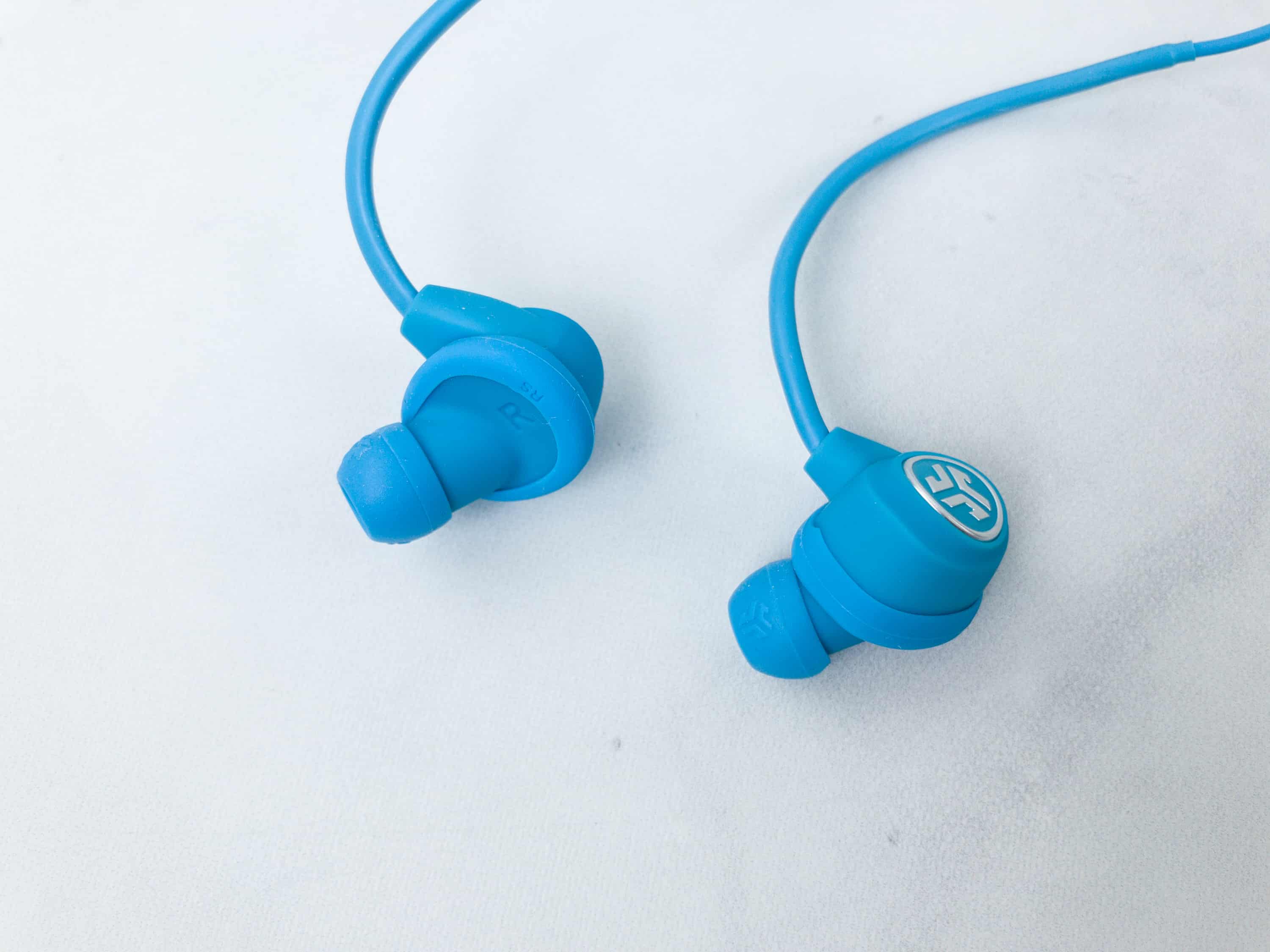 Engraved on each end the earbuds are R and L to inform which earbuds is for the left or right ear. The back of the earbuds also features the logo of JLAB Audio.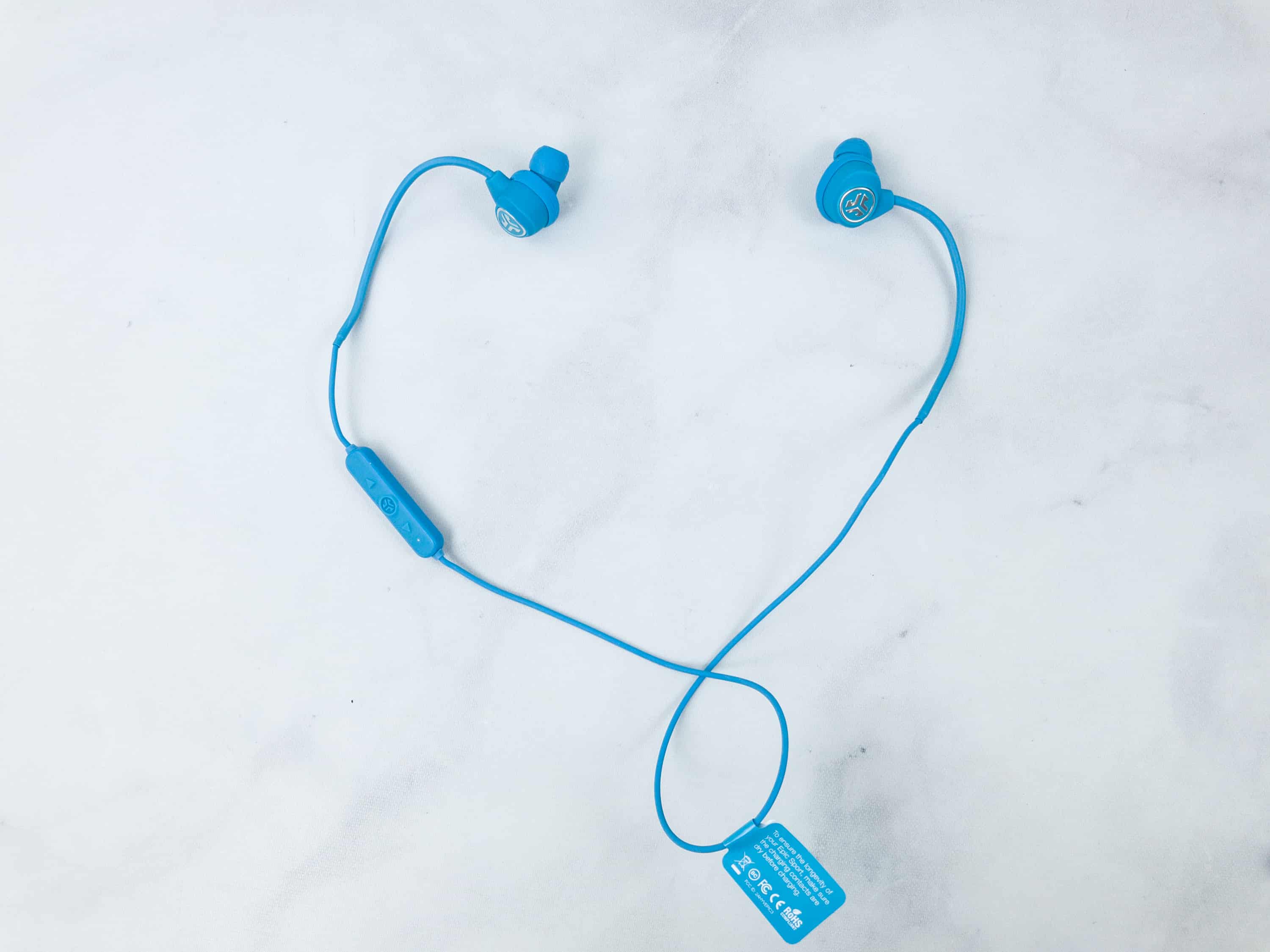 The ear hook uses a memory wire to keep the earbuds securely in place no matter what you're doing and the Bluetooth 4.2 provides more freedom to music as it can be connected to any device even up to 30 feet away, meaning you set your phone down out of the way while exercising, cleaning the garage, working in the yard etc. It's really an amazing tech device to have, whether you're a music lover or simply someone who's always on the go!
The Winter GQ Best Stuff Box includes a lot of items useful for the daily grind. I was rather impressed at how practical the selections were — it didn't become an Oprah's Favorite Things collection of unique discoveries, instead focusing on stuff I'm sure to use and appreciate. From accessories to grooming, they have it all here. I love all the items in this quarter's box, but what stands out the most for me is the wireless earbuds. At $99.99, it's the highest valued, almost 2x the price of the whole box. That item alone is a win value-wise! Overall, the retail value is a whopping $198.62 and that's a lot of bang for the buck (but as pointed out by a commenter – didn't reach the $215 value originally promised).
What do you think of the Winter 2018 box?