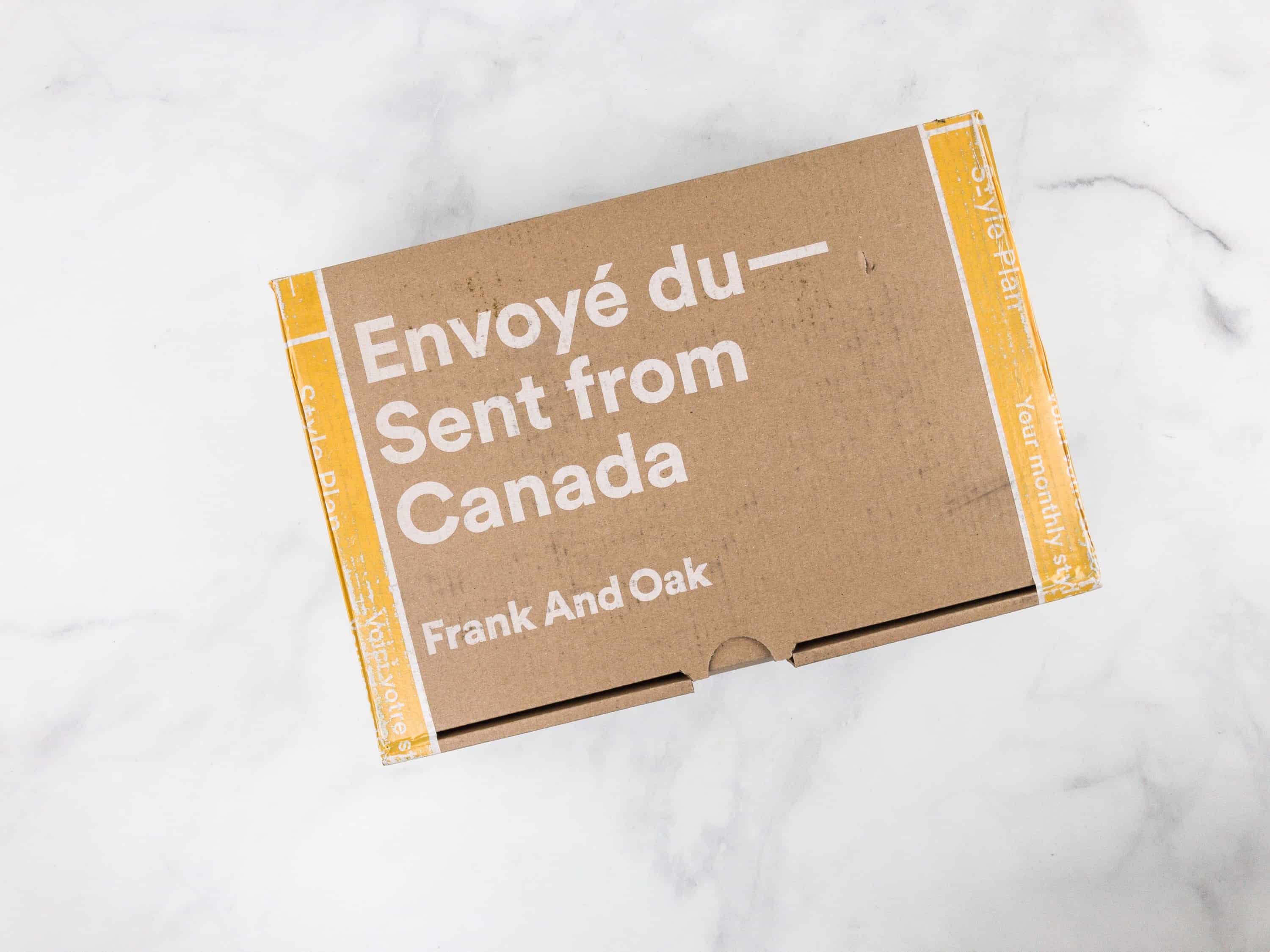 Frank And Oak Style Plan is a monthly clothing subscription that offers plans for men or women. When you subscribe to Style Plan, you can get up to 3 selections delivered to your home every month or every two months. You choose your items and shipping is free! If you need to return an item, shipping is free!
This review is for the Women Style Plan. Frank And Oak recently had some updates to their Style Plan! Moving forward, you'll no longer pay the monthly subscription fee – just pay for the items you keep! A $25 per box styling fee will apply if you return all the selections.
The box features the French term "Envoyé du…" which means "sent from." Yes, it's from Canada!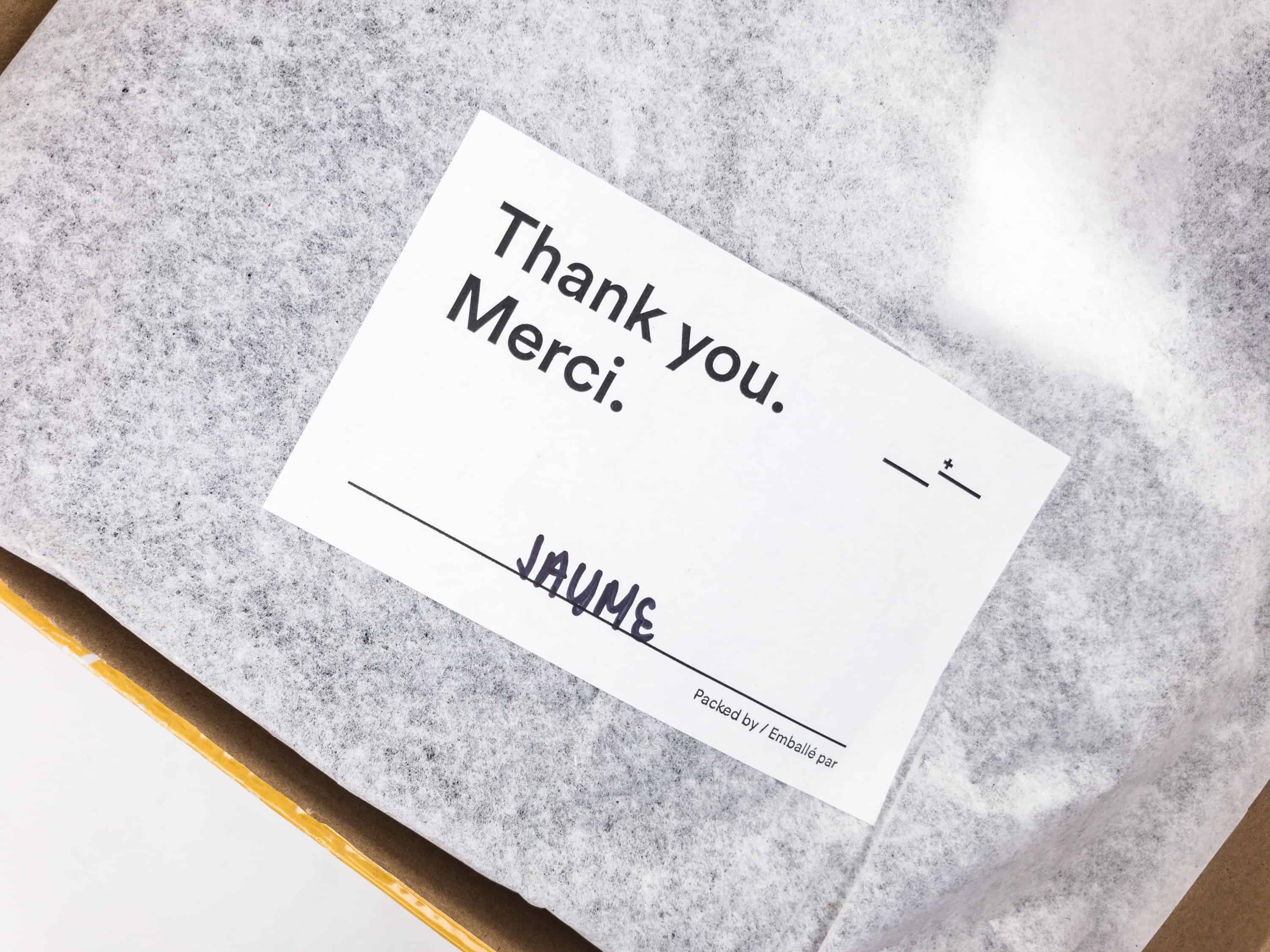 Frank And Oak Style Plan is very easy to set up and only takes a couple of minutes! You can choose between women or men style plan, and how often you want to receive items (every month or every other month). There's also a short style survey where you can input your size, style, and budget preferences.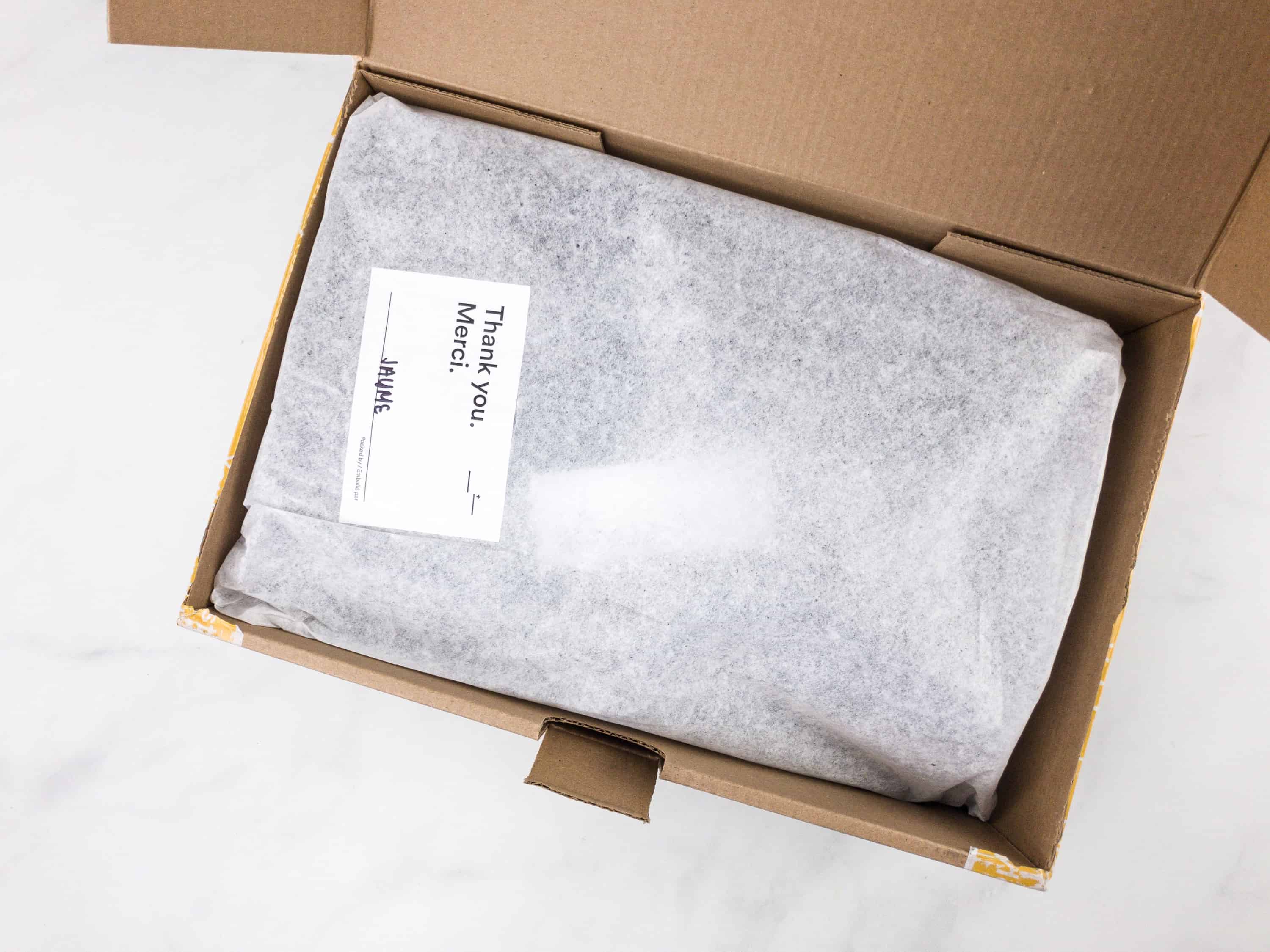 They will show you a preview of what's inside your box before they ship it so you can confirm, customize, or skip the month.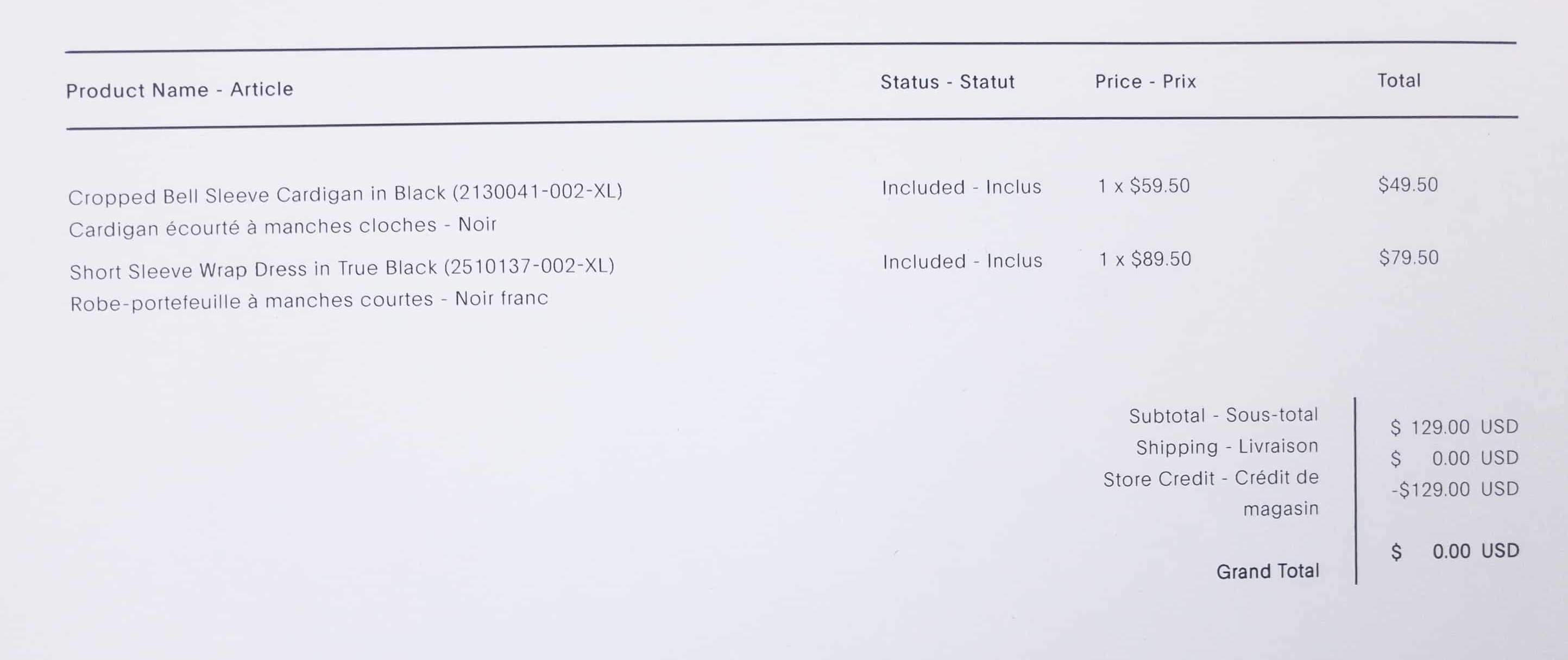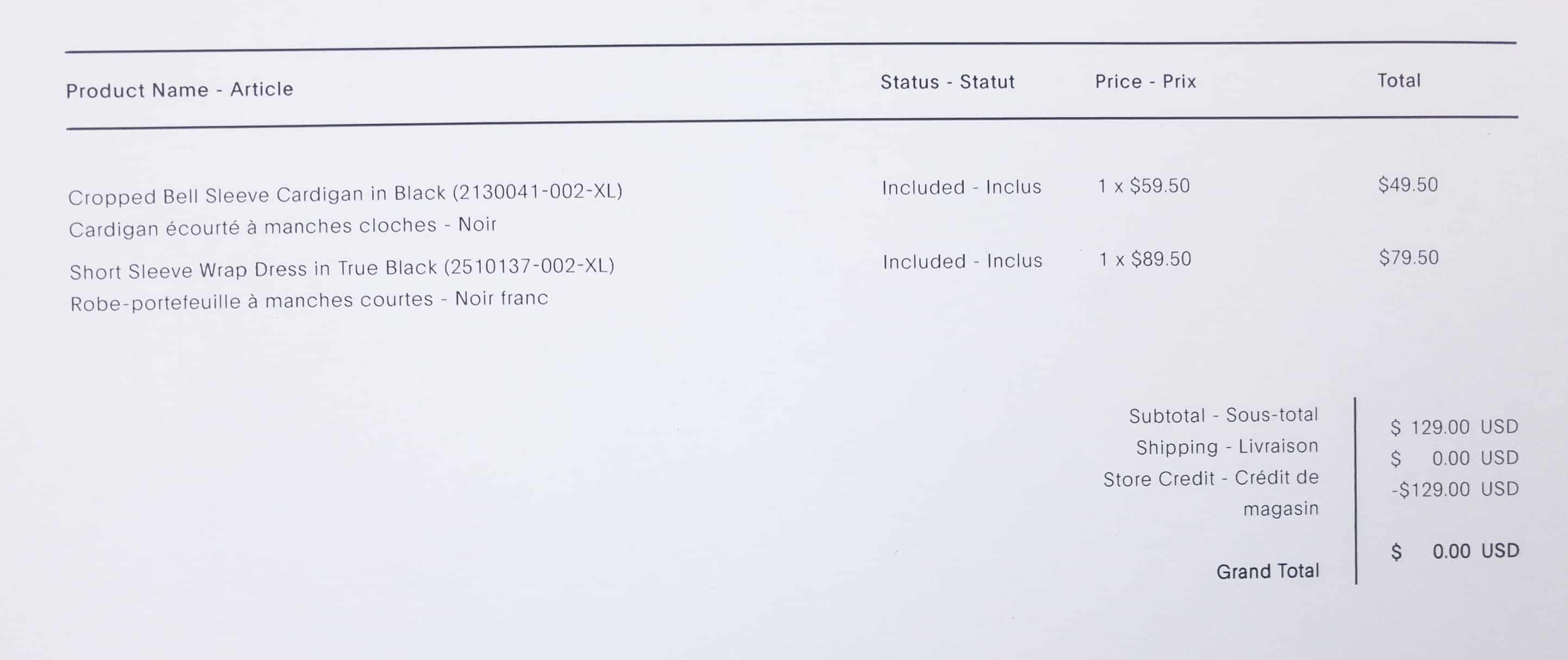 There's also an information sheet that lists all the items in the box, plus the prices and discount if any. I ended up selecting two piece (it shows the total as $0 because this box was for review).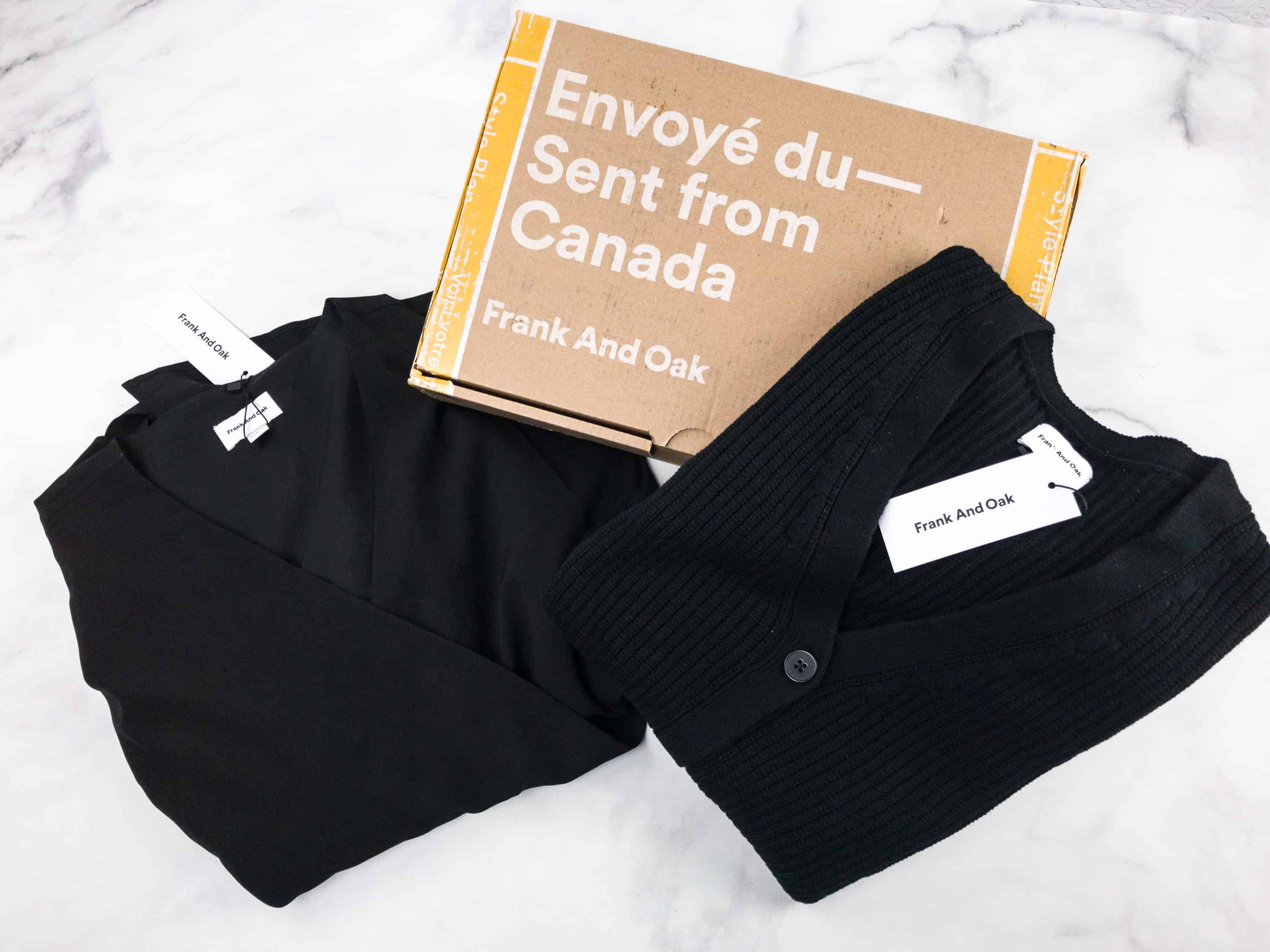 Everything in my box!
All the items were wrapped in tissue paper.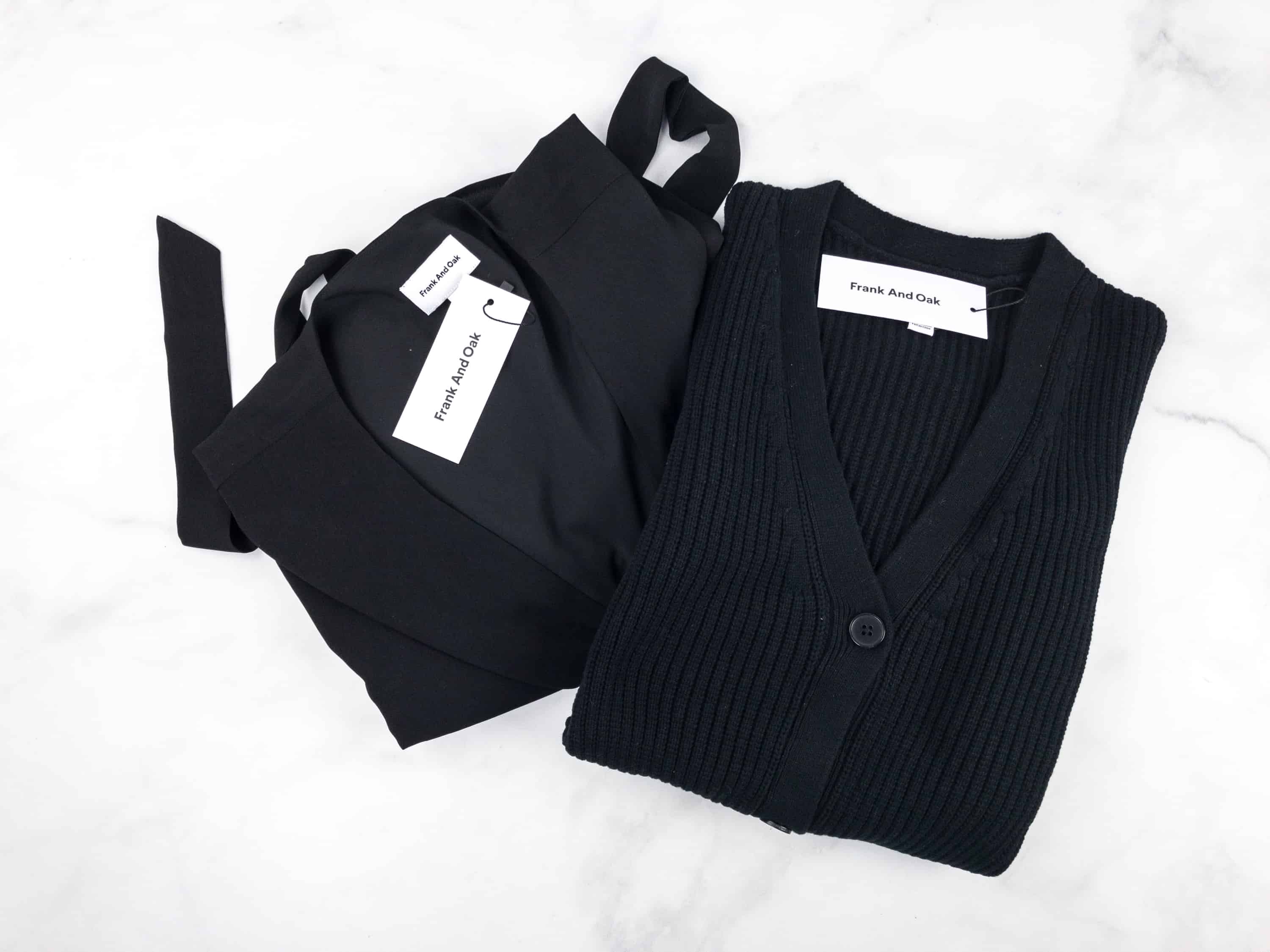 I am excited to see how my choices look like when unfolded. I couldn't resist these timeless, chic black pieces.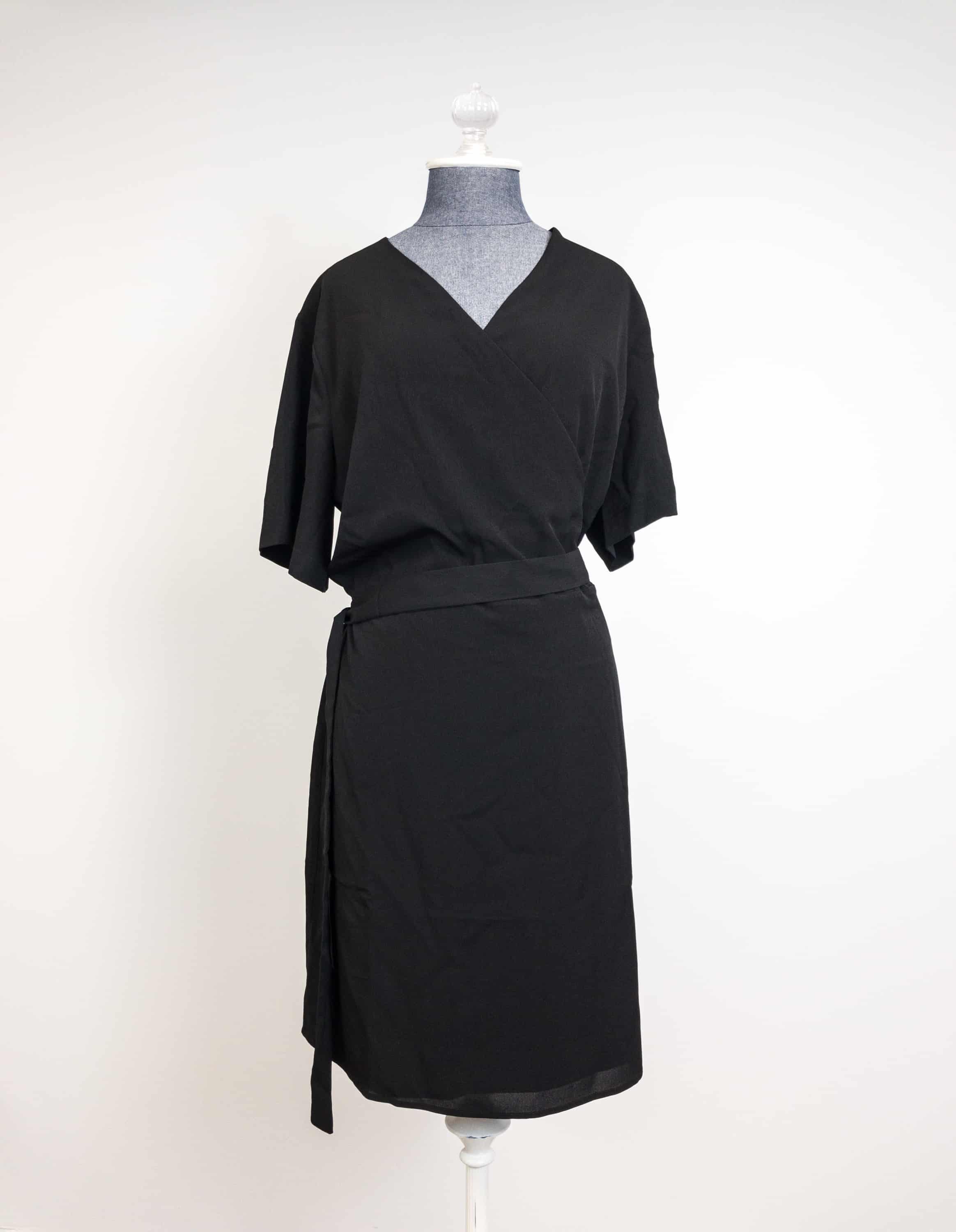 Short Sleeve Wrap Dress In True Black ($89.50) This dress shows just the right amount of skin.
It's made of 100% polyester and drops just above the knee.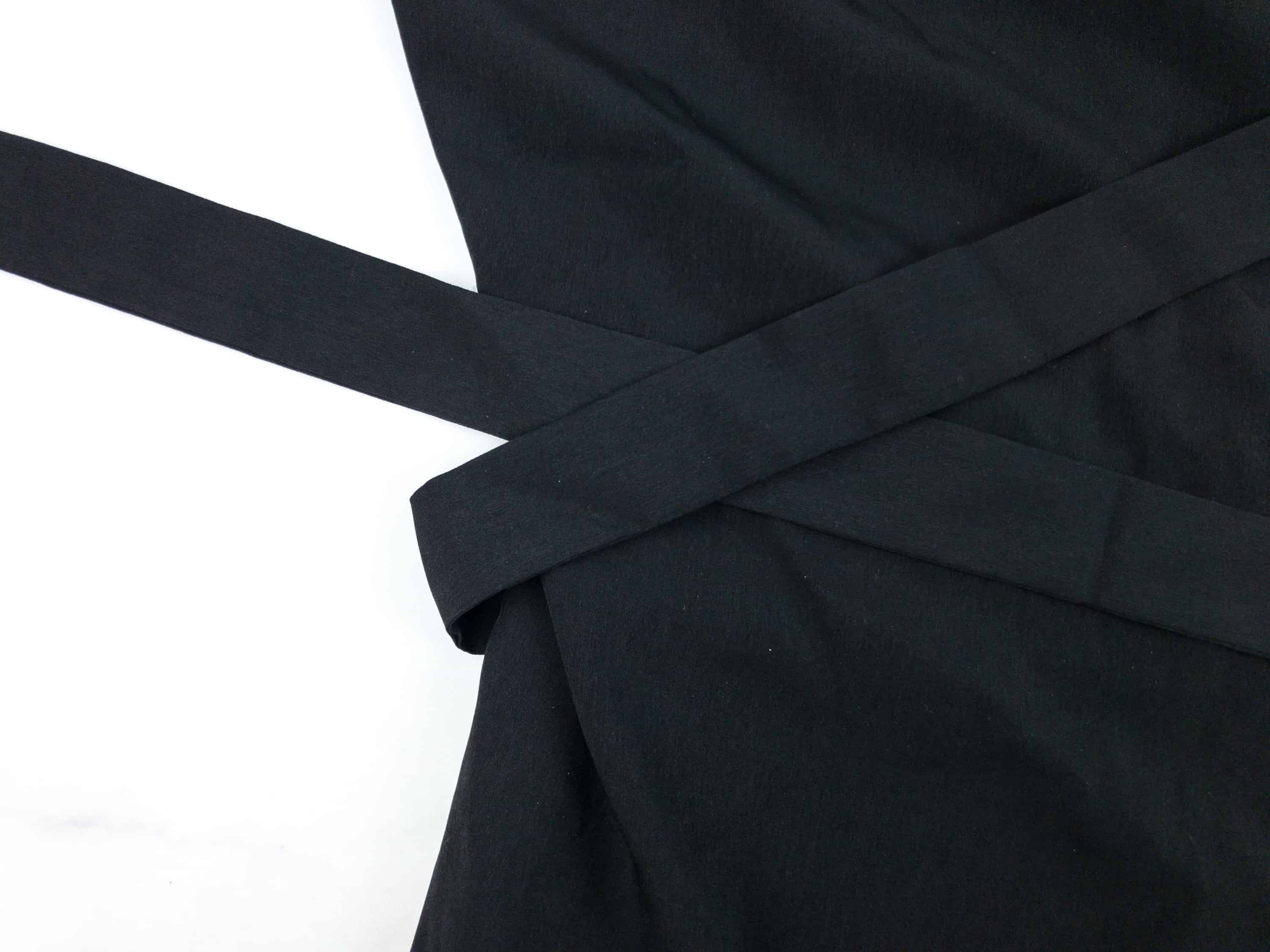 It's perfect for a summer dress to show off your fabulous jewelry, And for chilly days, you can sport a wrap around it and still look fab.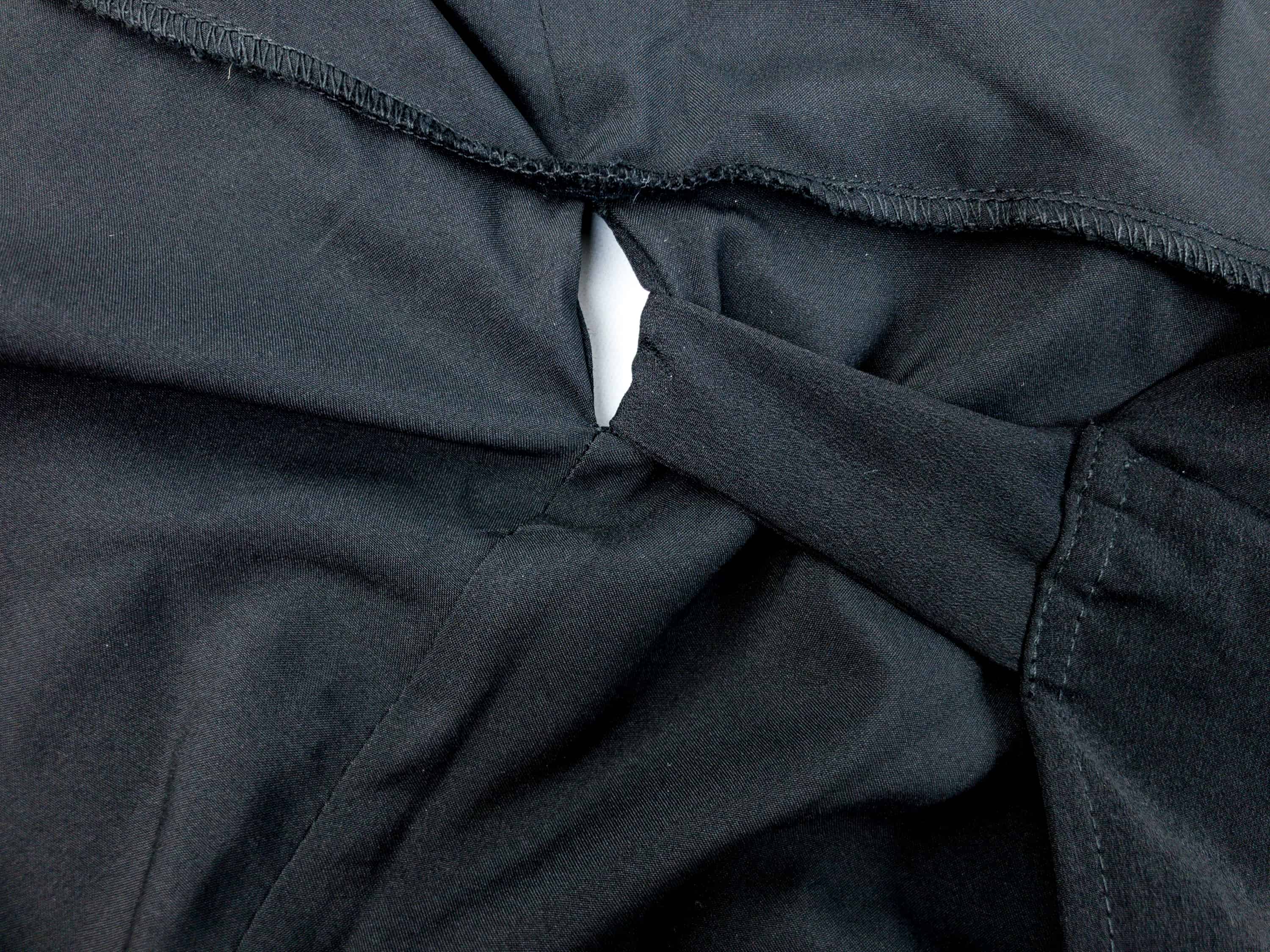 The dress is also fully lined.
The tie construction is impeccable.
Warm or nippy, it is the perfect piece of clothing!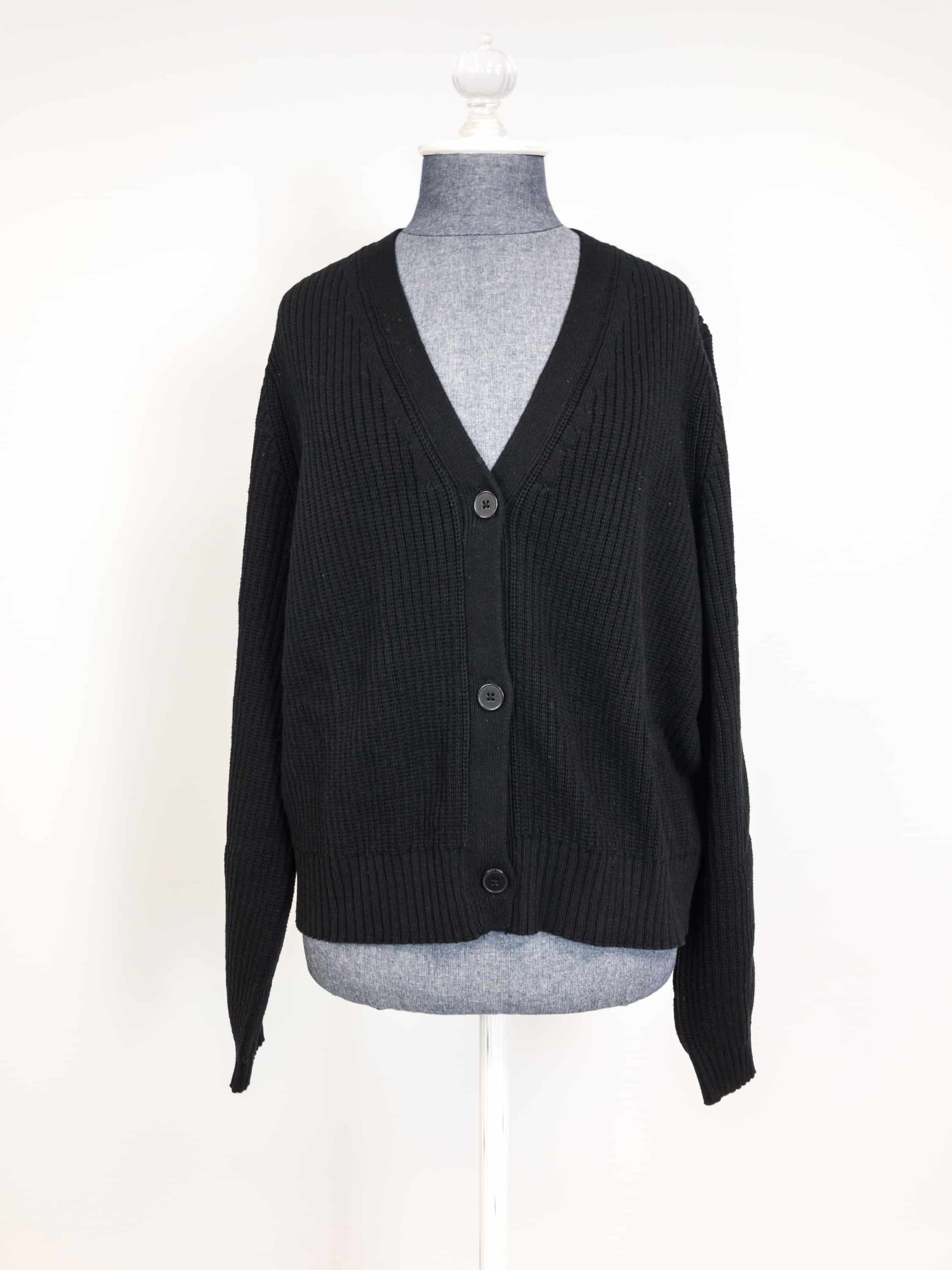 Cropped Bell Sleeve Cardigan In Black ($59.50) Cardigans are great alternatives to the heavier jackets, and it is also a very versatile garment that can be worn in every season. Like most women I need a cardigan for the summertime – and nothing light – that AC is no joke!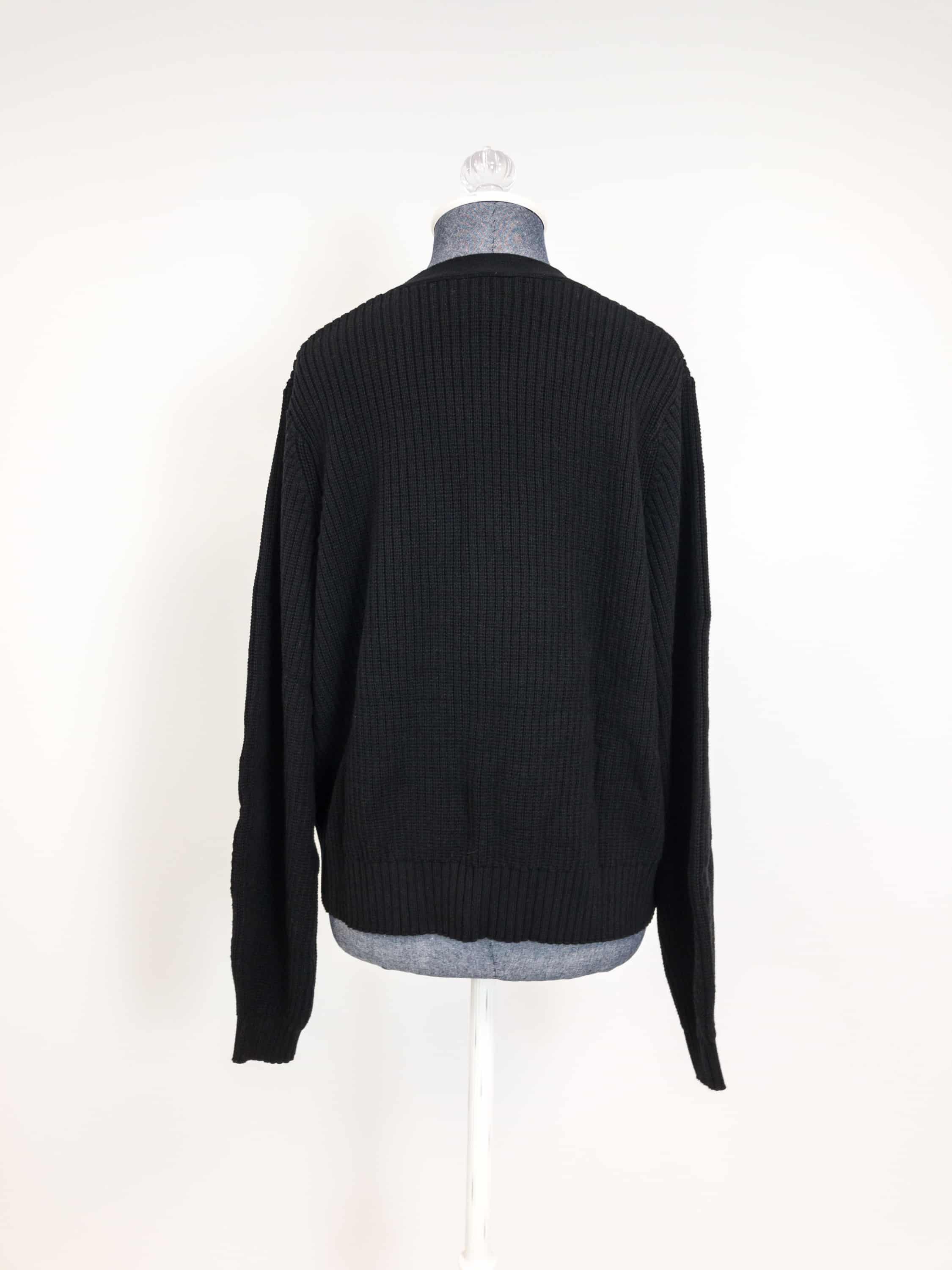 It's made of 100% cotton and has a loose fit and midi length. 
The cardigan also has front buttons.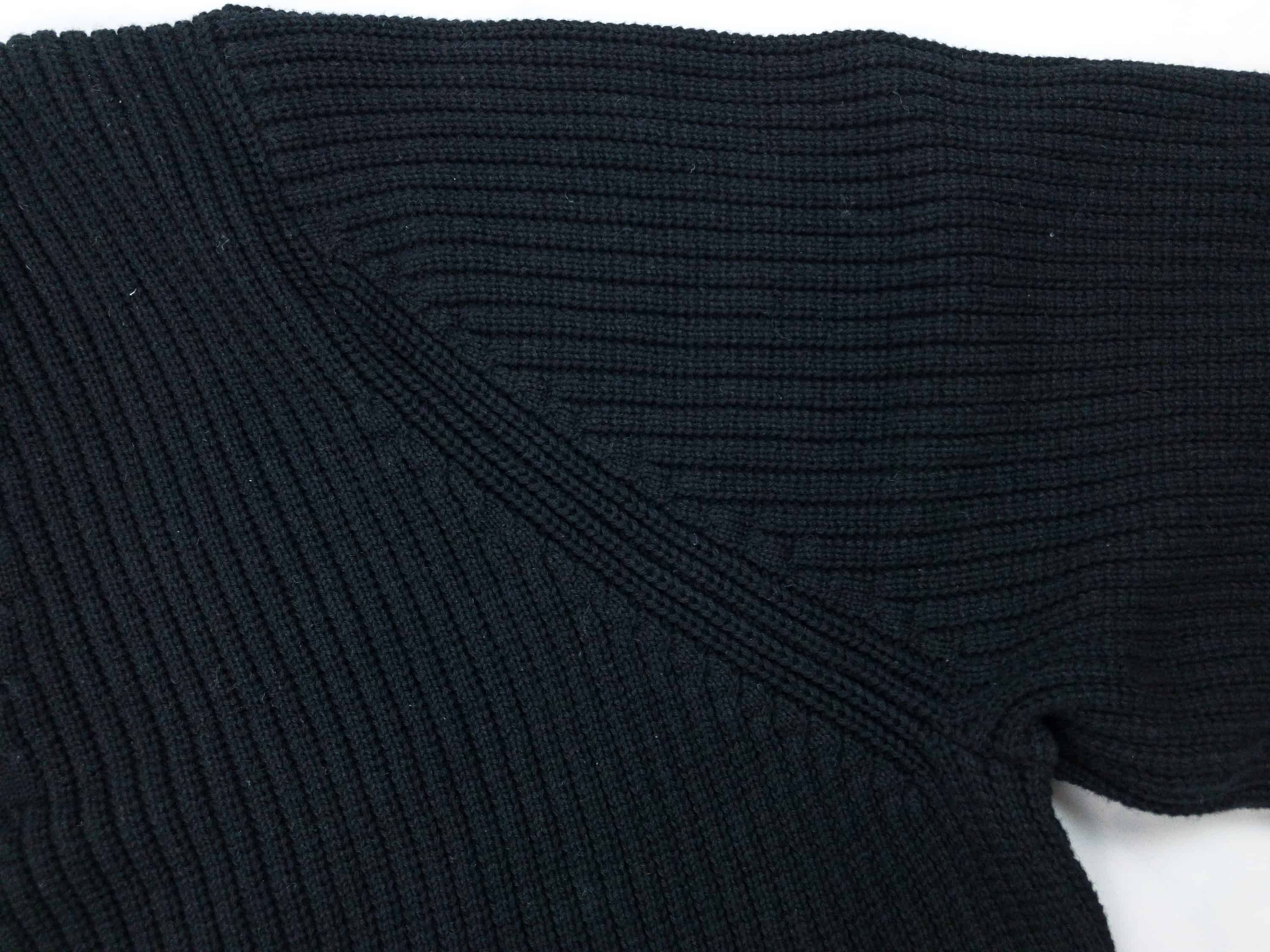 It's ribbed all over!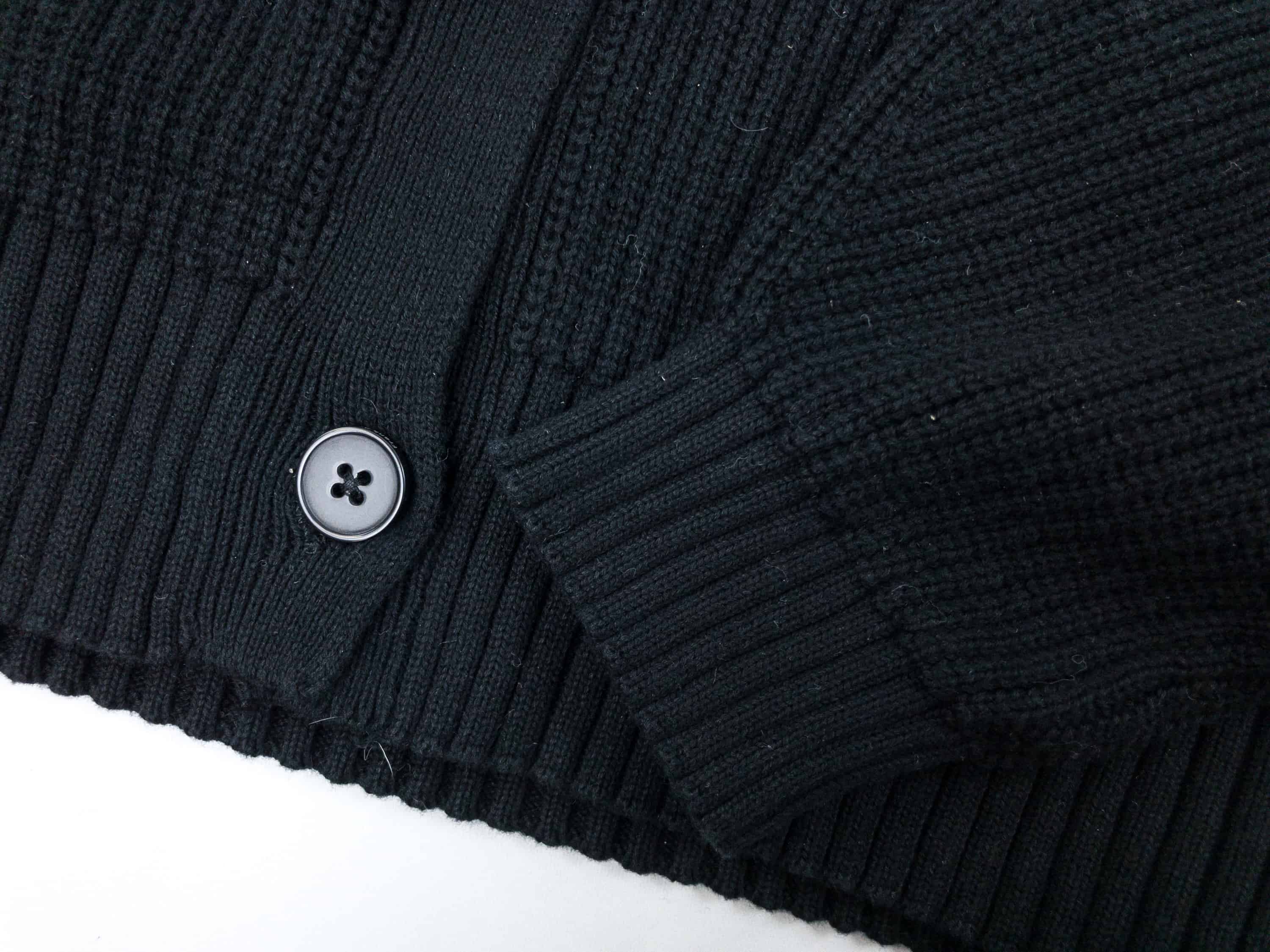 I'm just glad to get another useful piece of clothing that I can use all year round! Unlike most boyfriend cardigans this one is really shaped for a woman, which is my favorite part about it.
The April collection is great! I like my new black garments, they're quite versatile and they make me look well-dressed. The wrap dress especially exudes confidence and a great sense of style, all without having to sacrifice comfort. One of the biggest advantages of this subscription is the ease of setting up an account. Now, they even let you customize or choose what you will actually receive. This new scheme is super convenient and I love that they give me suggestions but I'm still able to choose when necessary! In case I want to return an item, the process is easy too and I don't have to pay the shipping fee.
Overall, I'm incredibly pleased with this service from Frank And Oak! Although I only chose two items, they were absolutely perfect for my needs (and packed perfectly for my heavy travel schedule over the past couple months – sorry this review is late!). For you, I would suggest going for three items because it's more likely you'll keep one at home and not end up with the styling fee.
What do you think about this month's box?
Visit Frank And Oak Style Plan to subscribe or find out more!