Fairytale Bath Co. Monthly is the ultimate subscription for book-lovers and fans of bookish items. Each box includes 3-5 handmade bath products from Fairytale Bath Co., which are curated around a tale. Products are inspired by places and people found in fantastic worlds – from witches to mermaids to trolls, each product brings the story to life.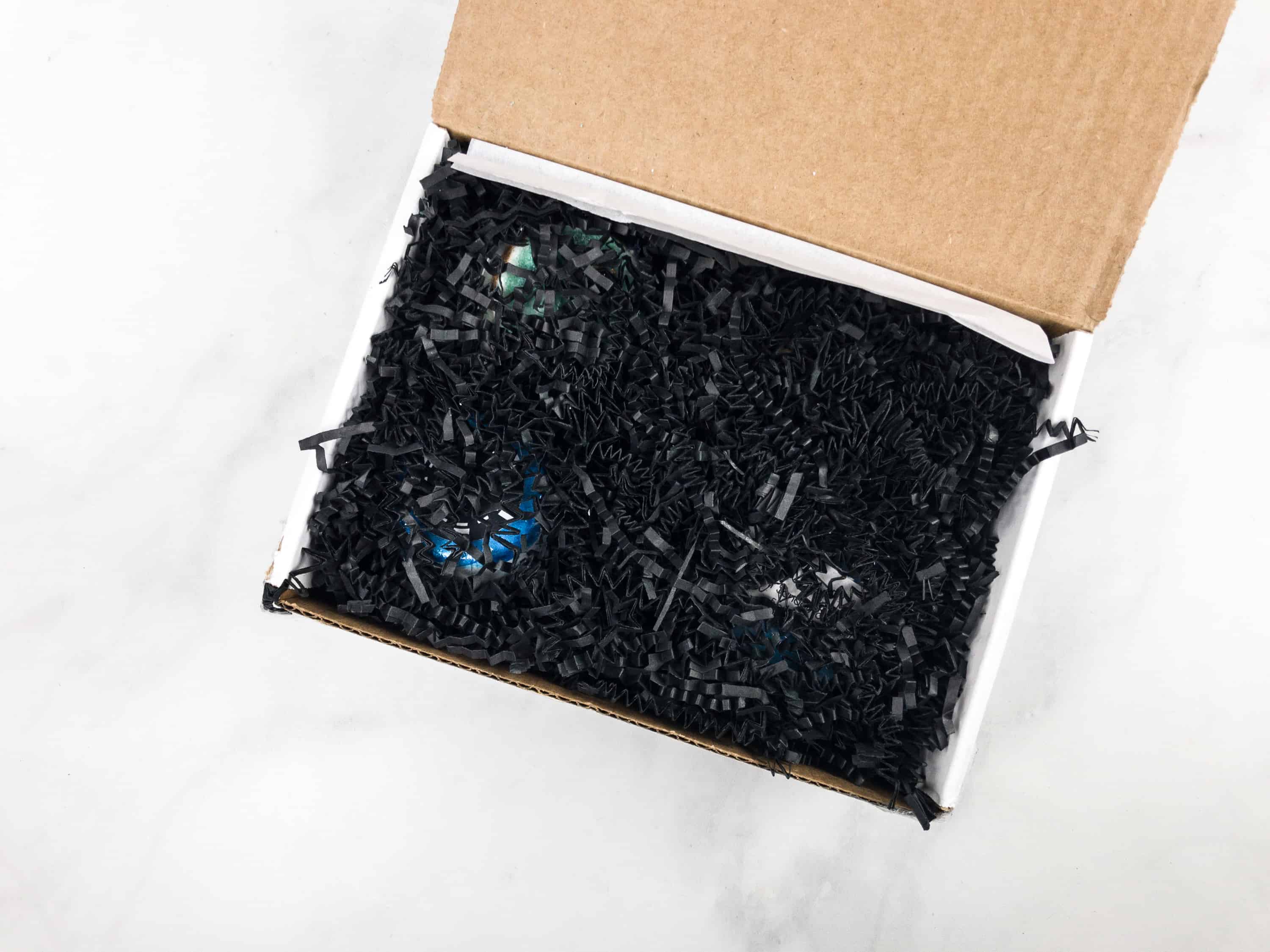 DEAL: Get 10% off your first box! Use coupon code WILD.
There's a card with an image of a treasure chest on it. I sense some pirate movie inspiration here.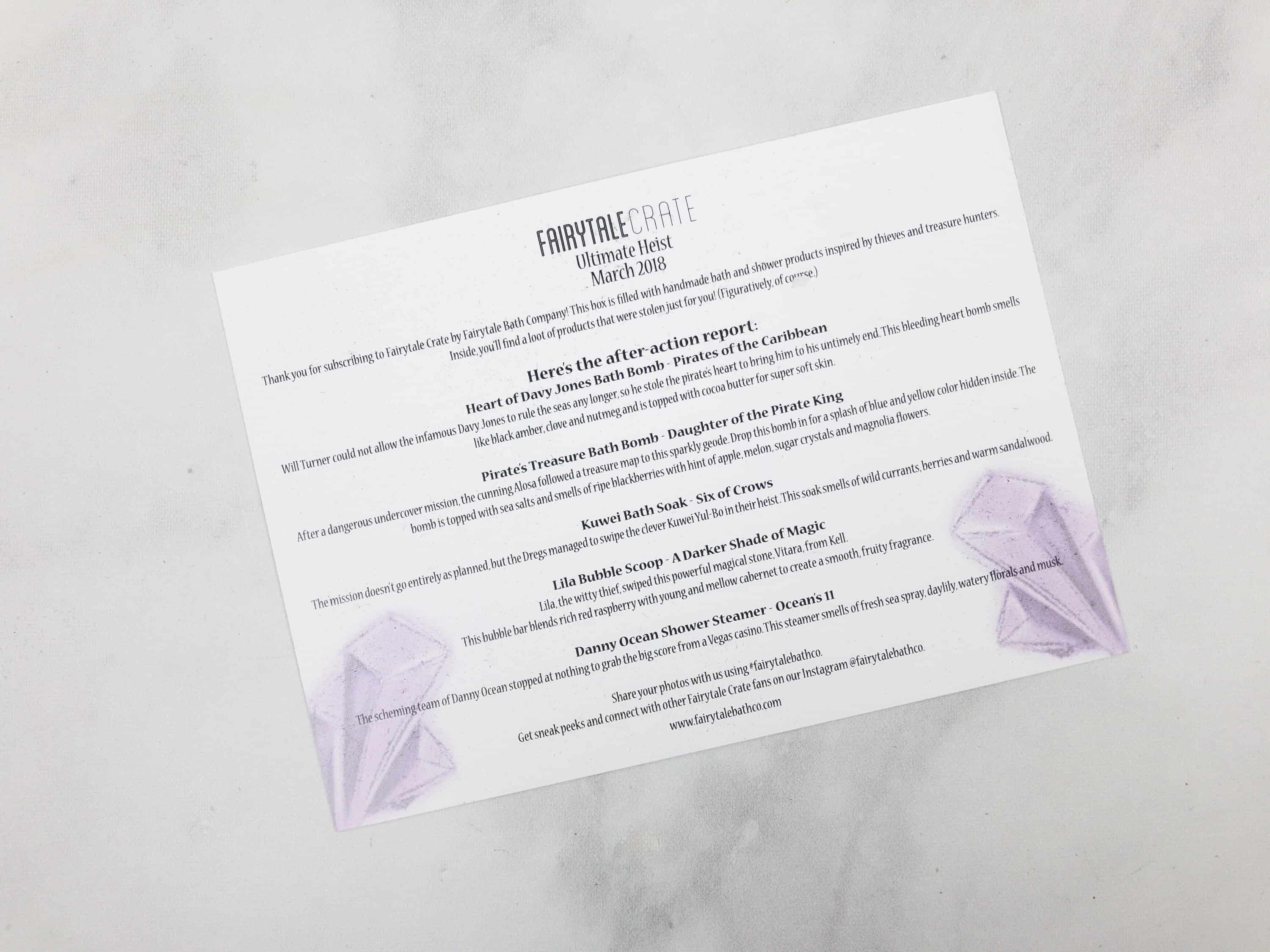 At the back of the card is a list of all the items with a brief description for each. March 2018 theme is Ultimate Heist featuring "products that were stolen just for you!"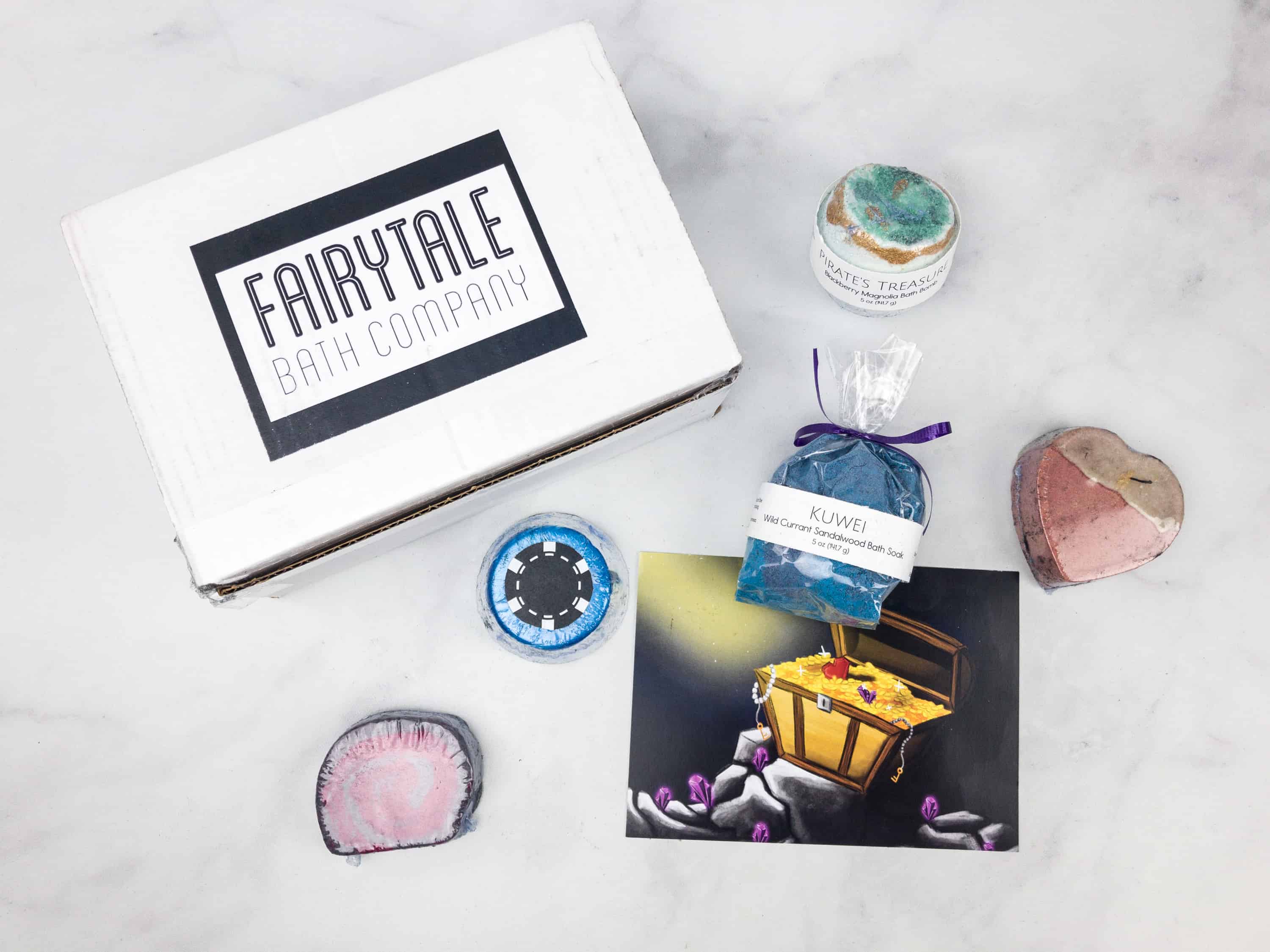 Everything in the March box!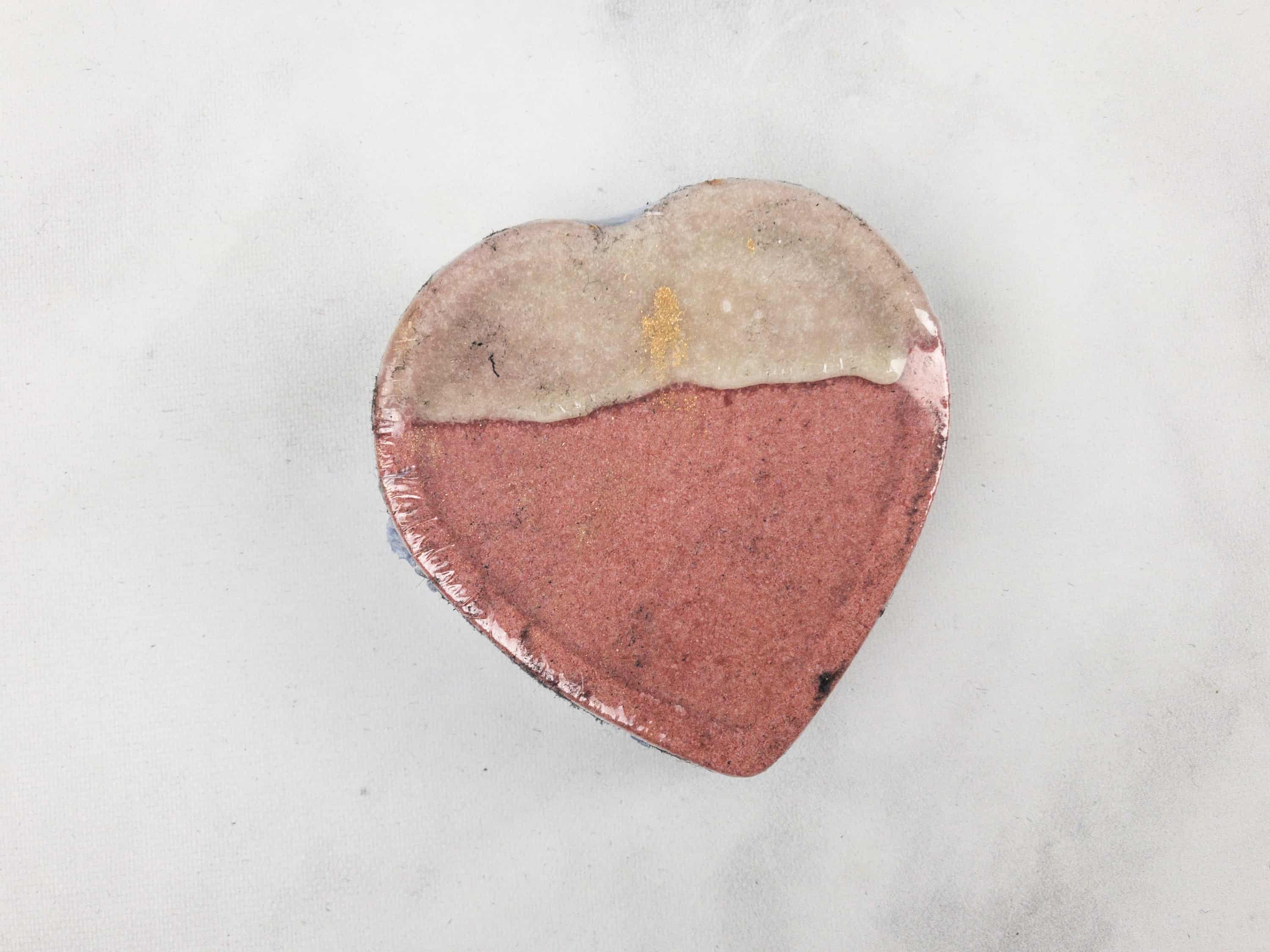 Heart Of Davy Jones Bath Bomb. This is a cool name for a bath bomb!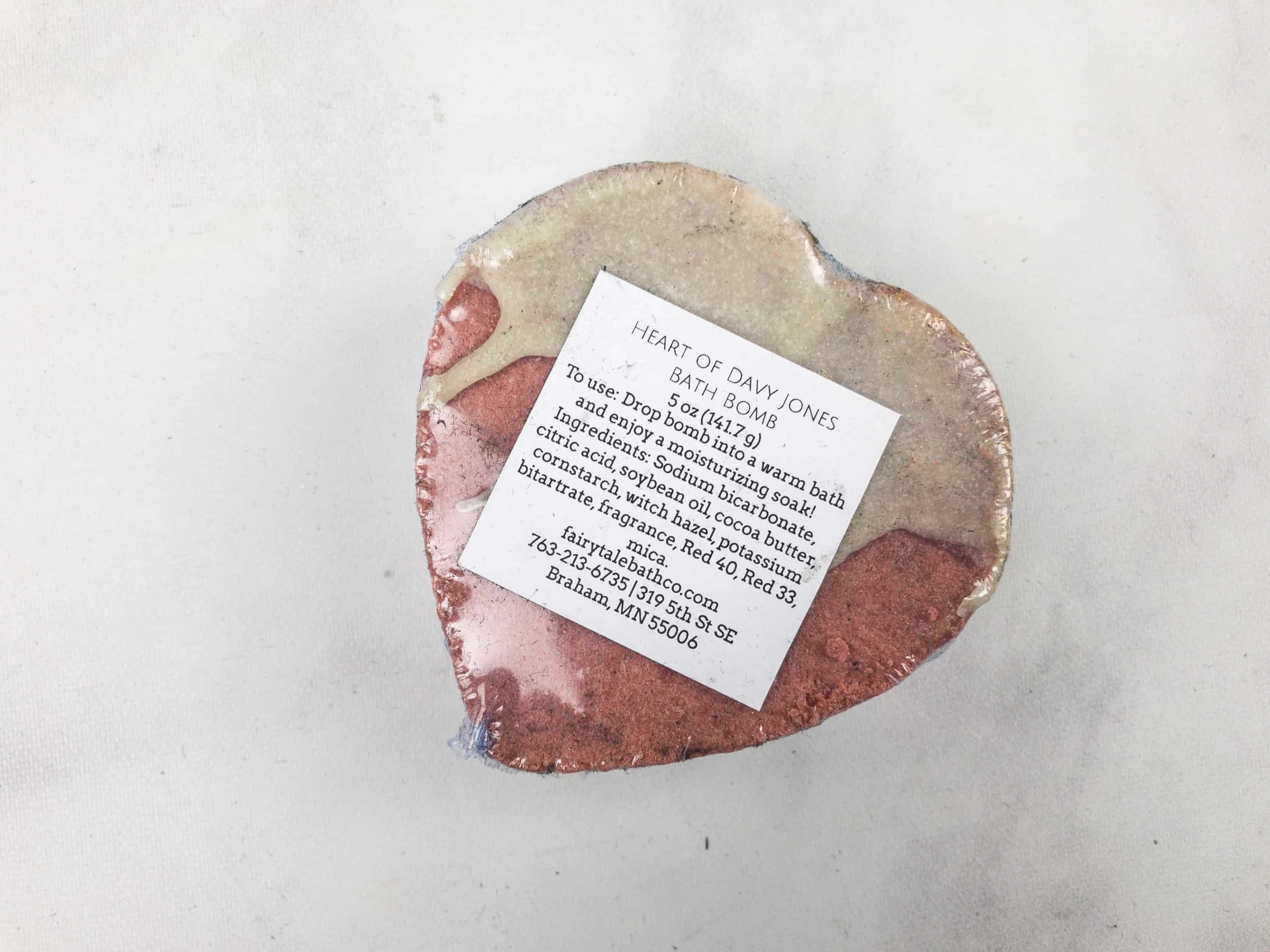 This is a big honking bath bomb! Its ingredients include soybean oil, cocoa butter, cornstarch, and witch hazel.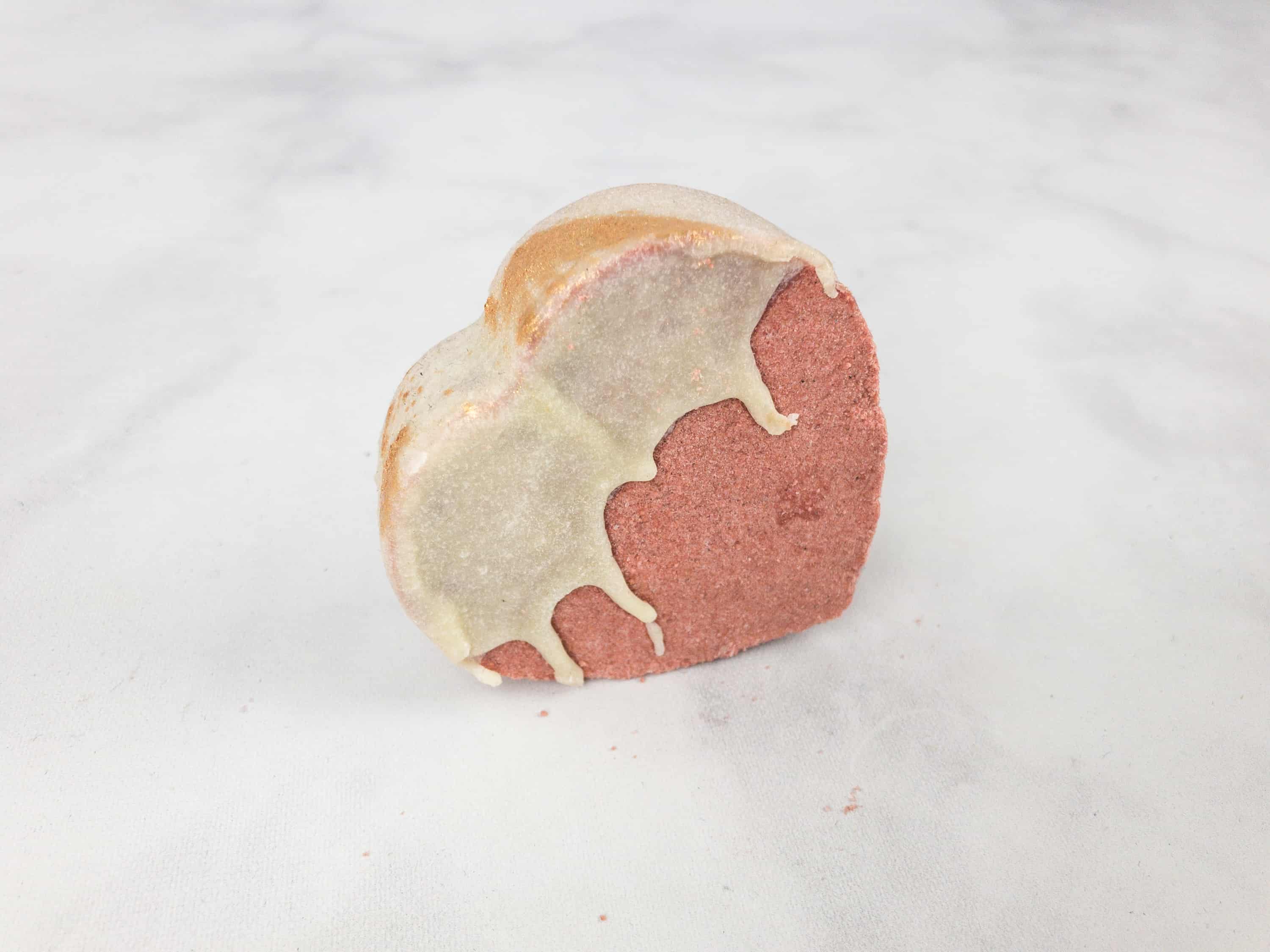 This looks like a cake pop, don't you think? Well, it can't be eaten but it fizzles, it moisturizes, and it smells great!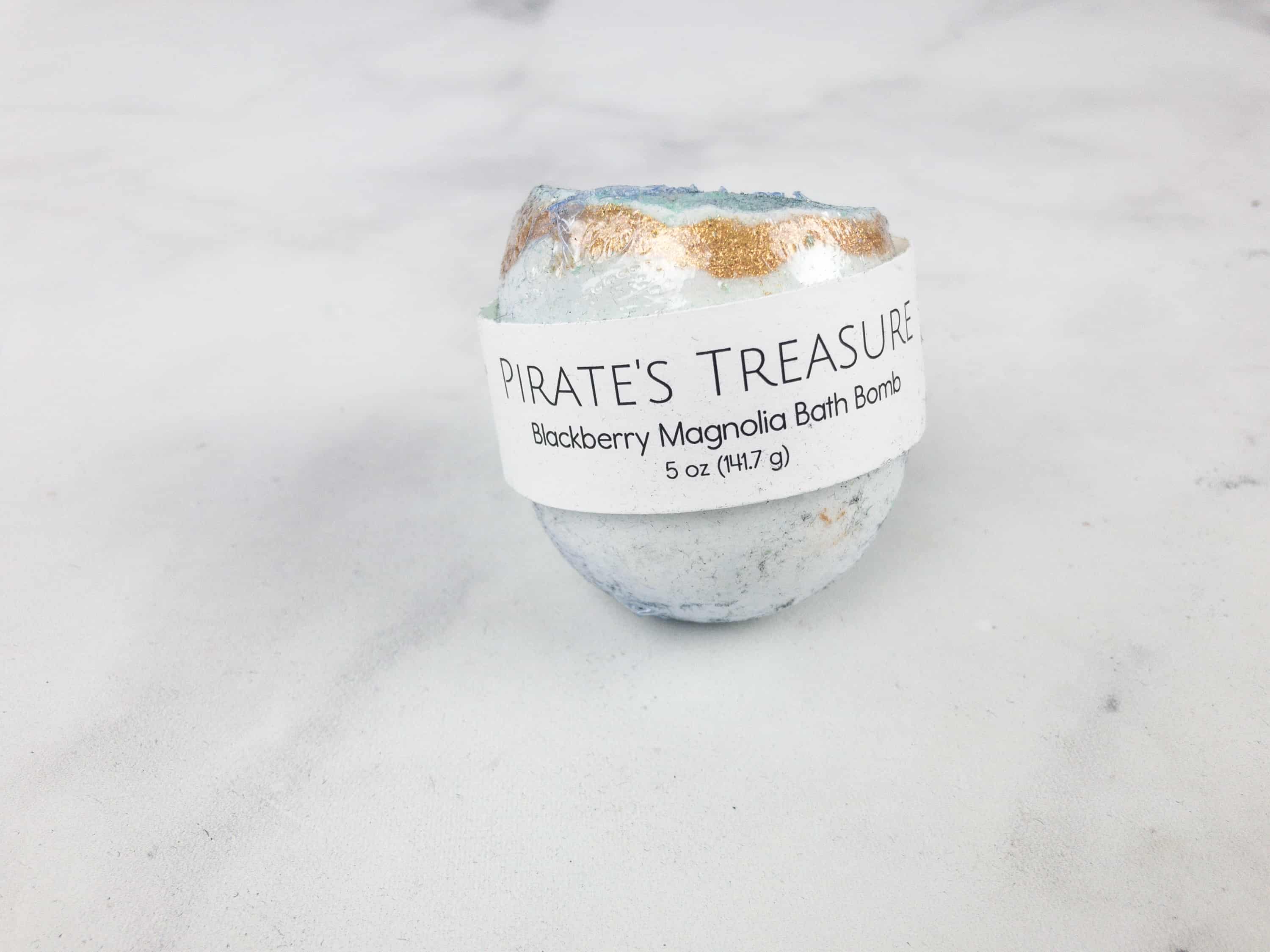 Pirate's Treasure Blackberry Magnolia Bath Bomb. This is just… love! The colors on the bath bomb are so pretty!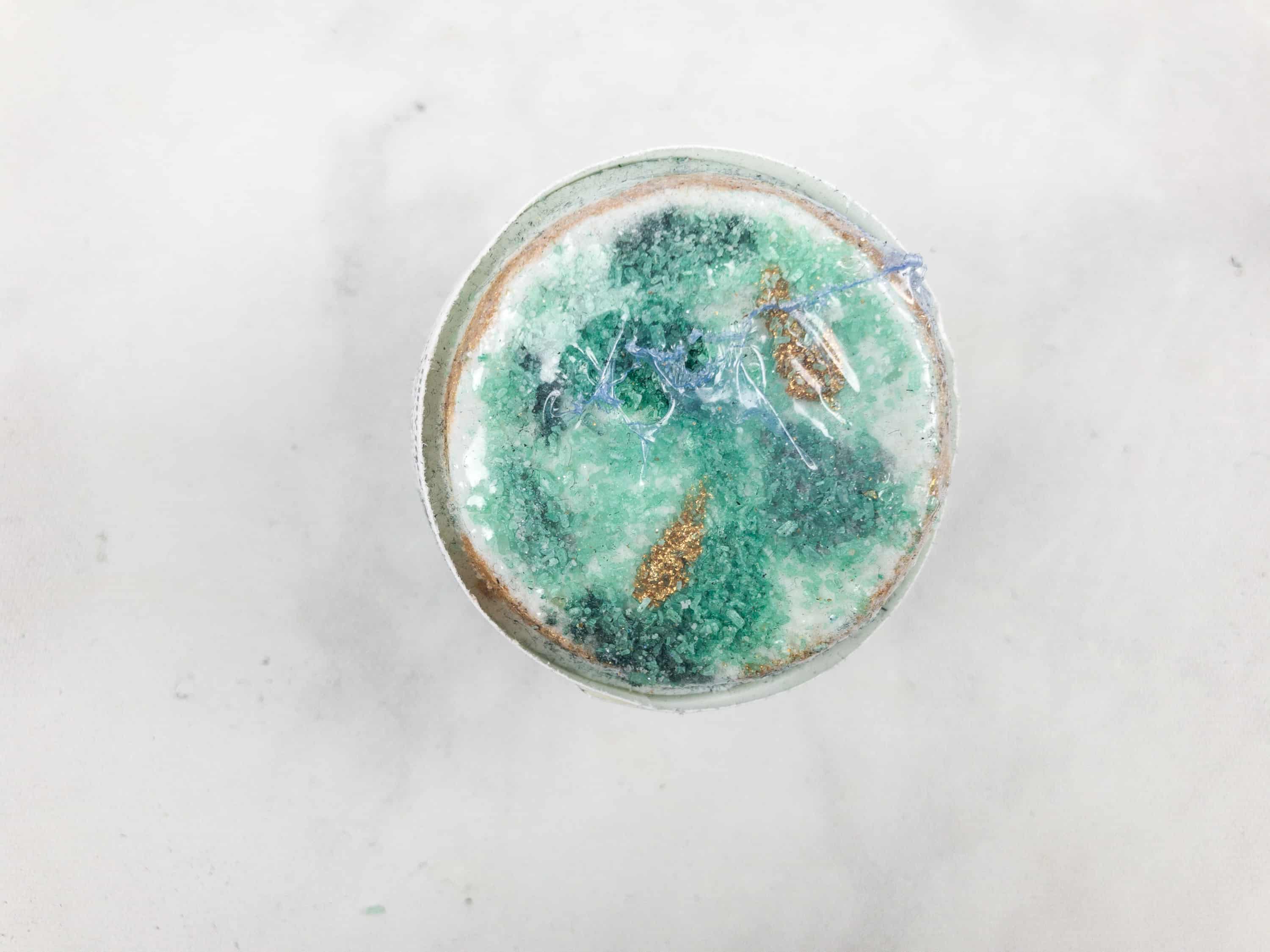 I'm excited to see the effect when it fizzles in the water because it has blue and yellow swirls inside.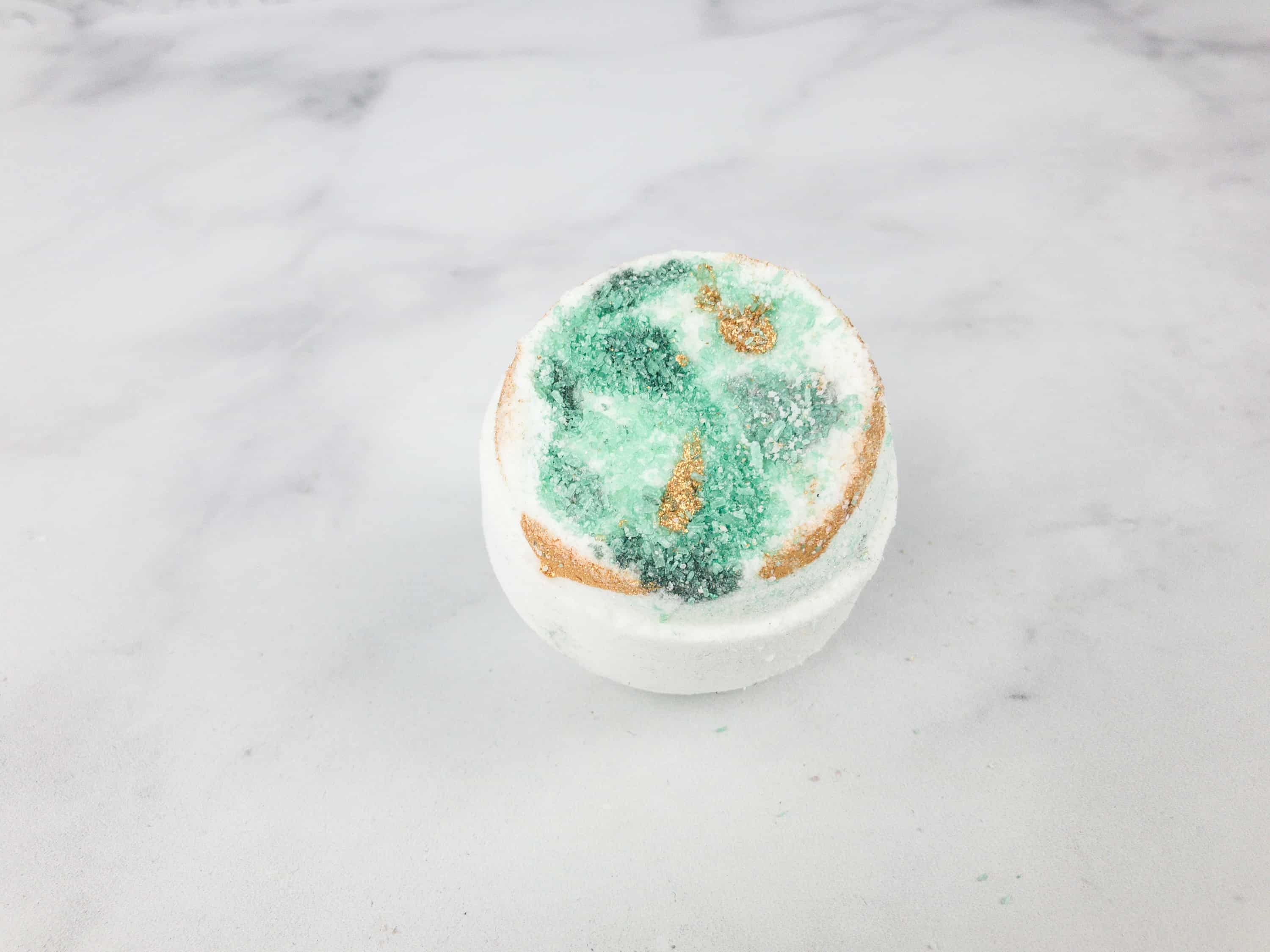 It smells of fragrant blackberries, topped with sea salts and a hint of apple, melon, sugar crystals, and magnolia flowers.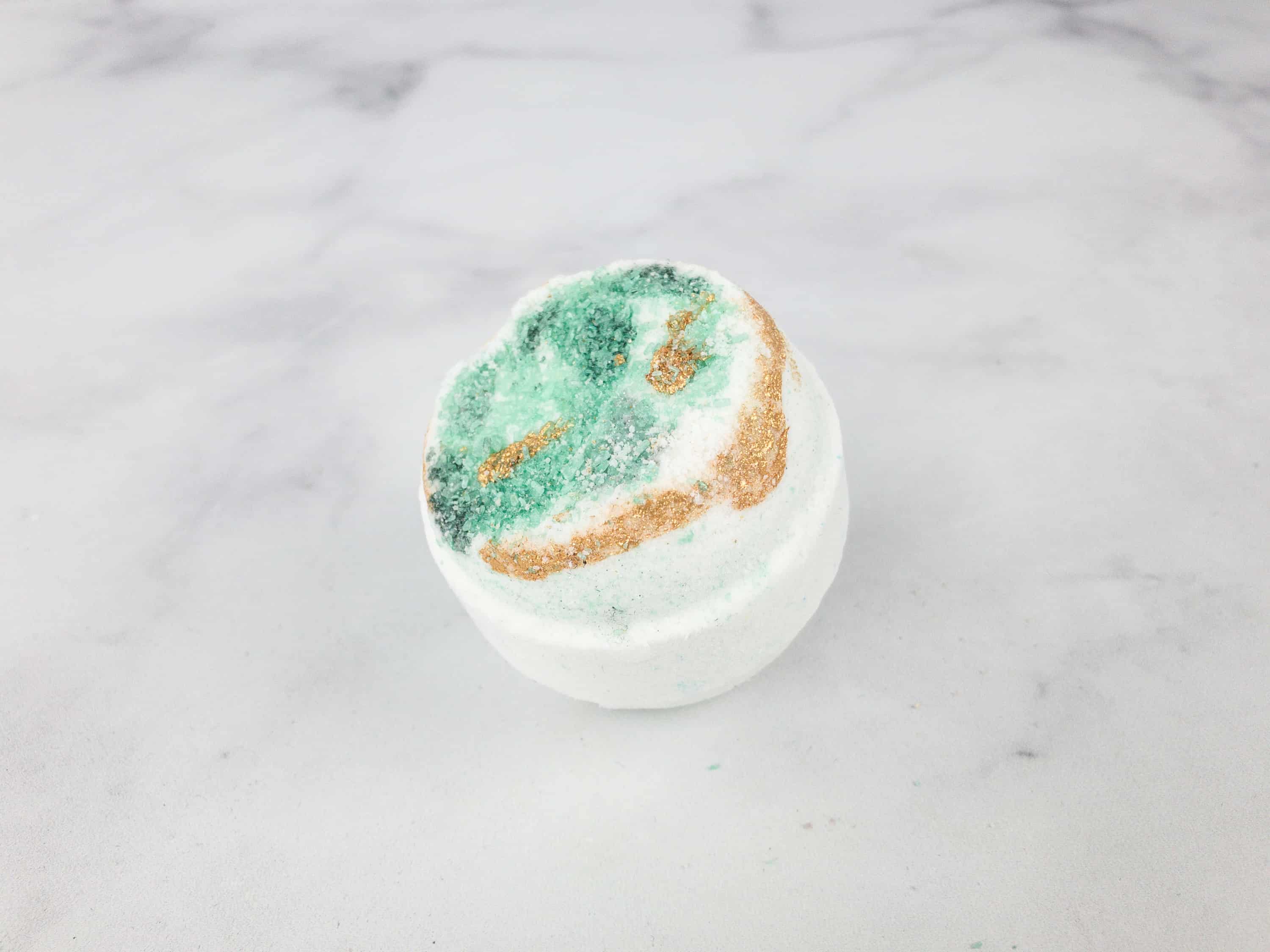 It does resemble a sparkly geode like in the story!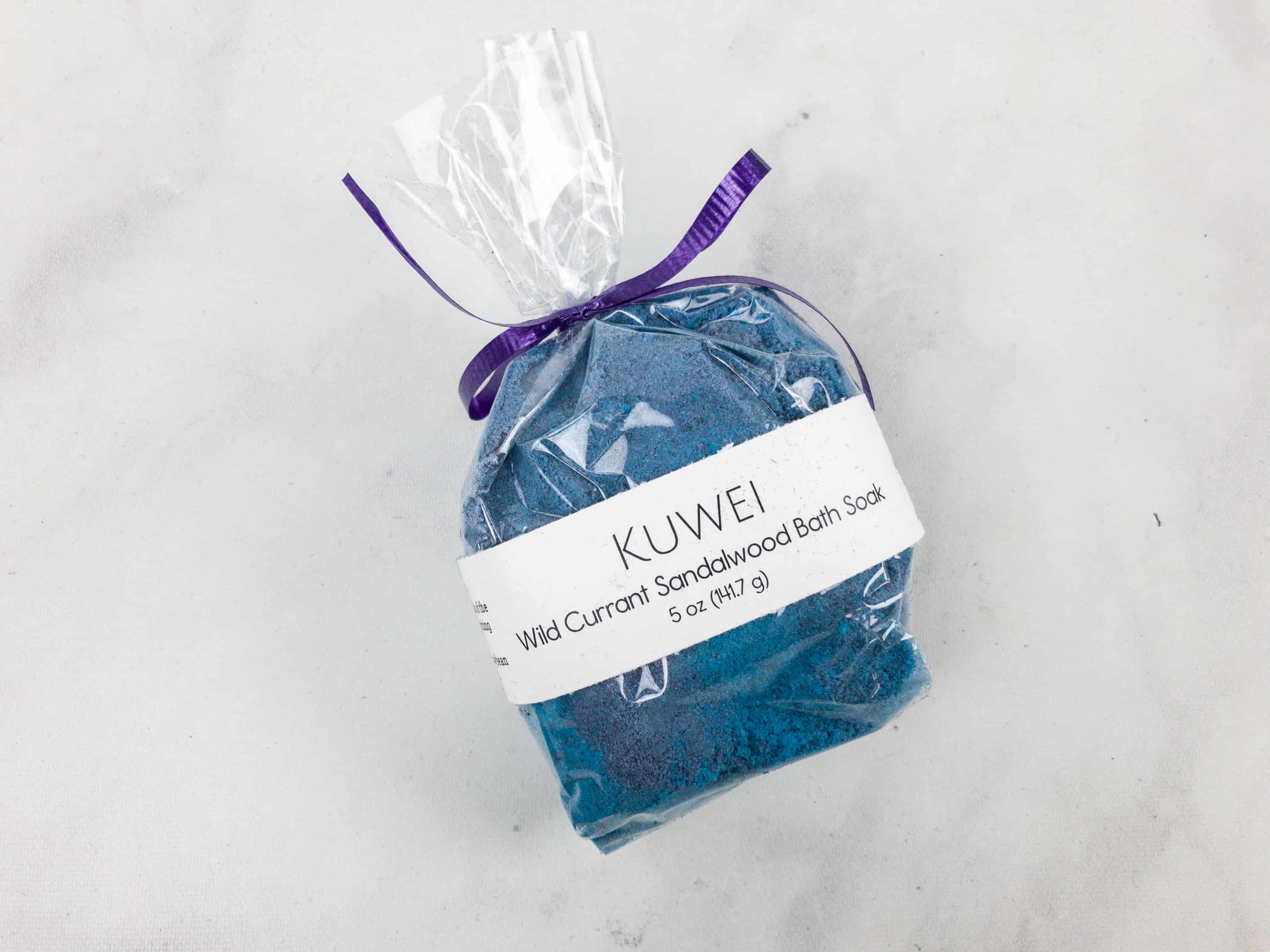 Kuwei Wild Currant Sandalwood Bath Soak. Bath soaks are amazing because it can help your tired muscles recover faster or simply help you unwind after a long day. I'm so glad to find one in the box, and it's even made with all natural ingredients. It smells good with wild currants, berries, and sandalwood.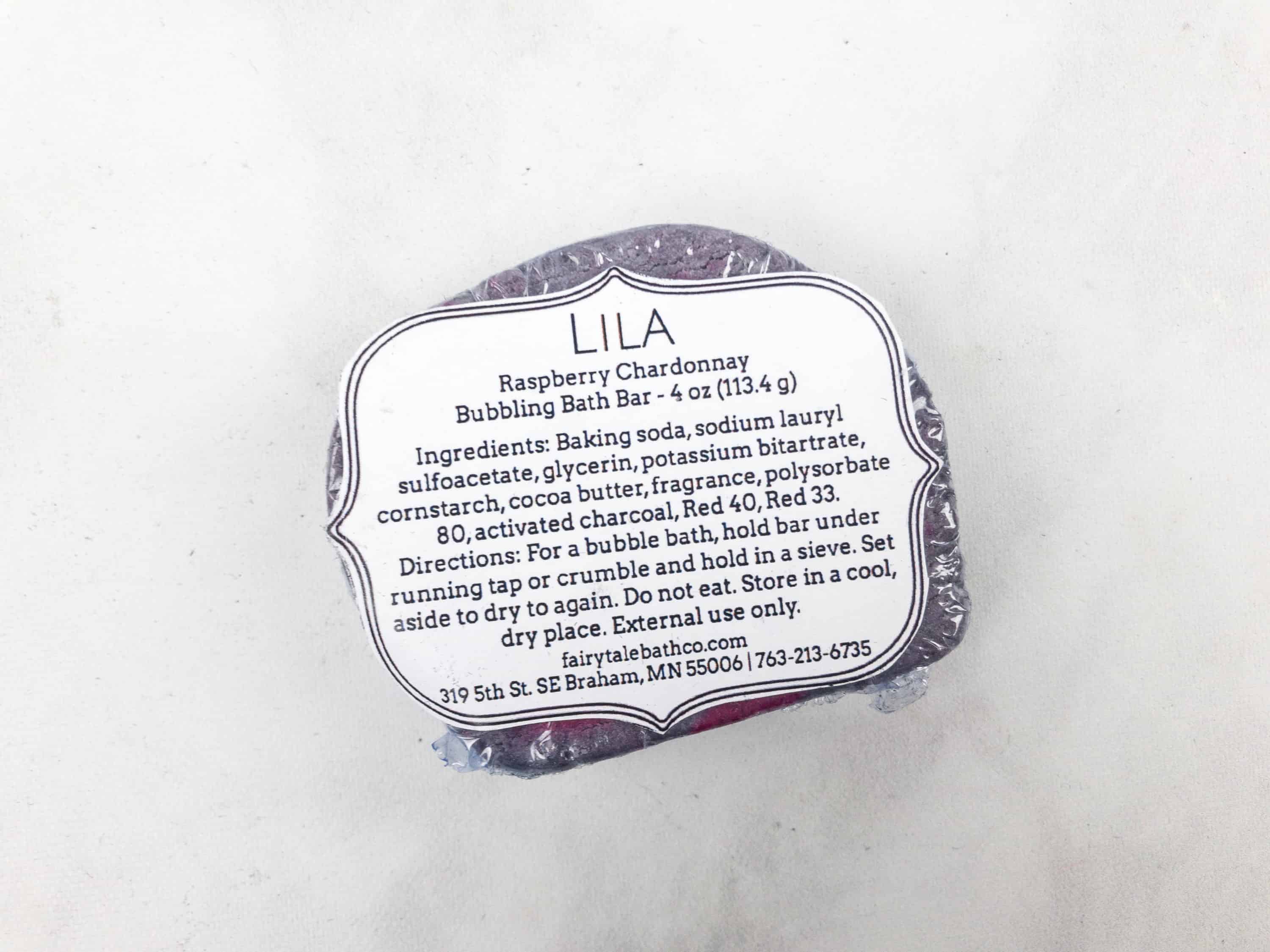 Lila Raspberry Chardonnay Bubbling Bath Bar. I'm loving the pleasant raspberry and cabernet scent of this bath bar. You can also use it for bubble bath as instructed, so it's like having 2 products in 1. Win!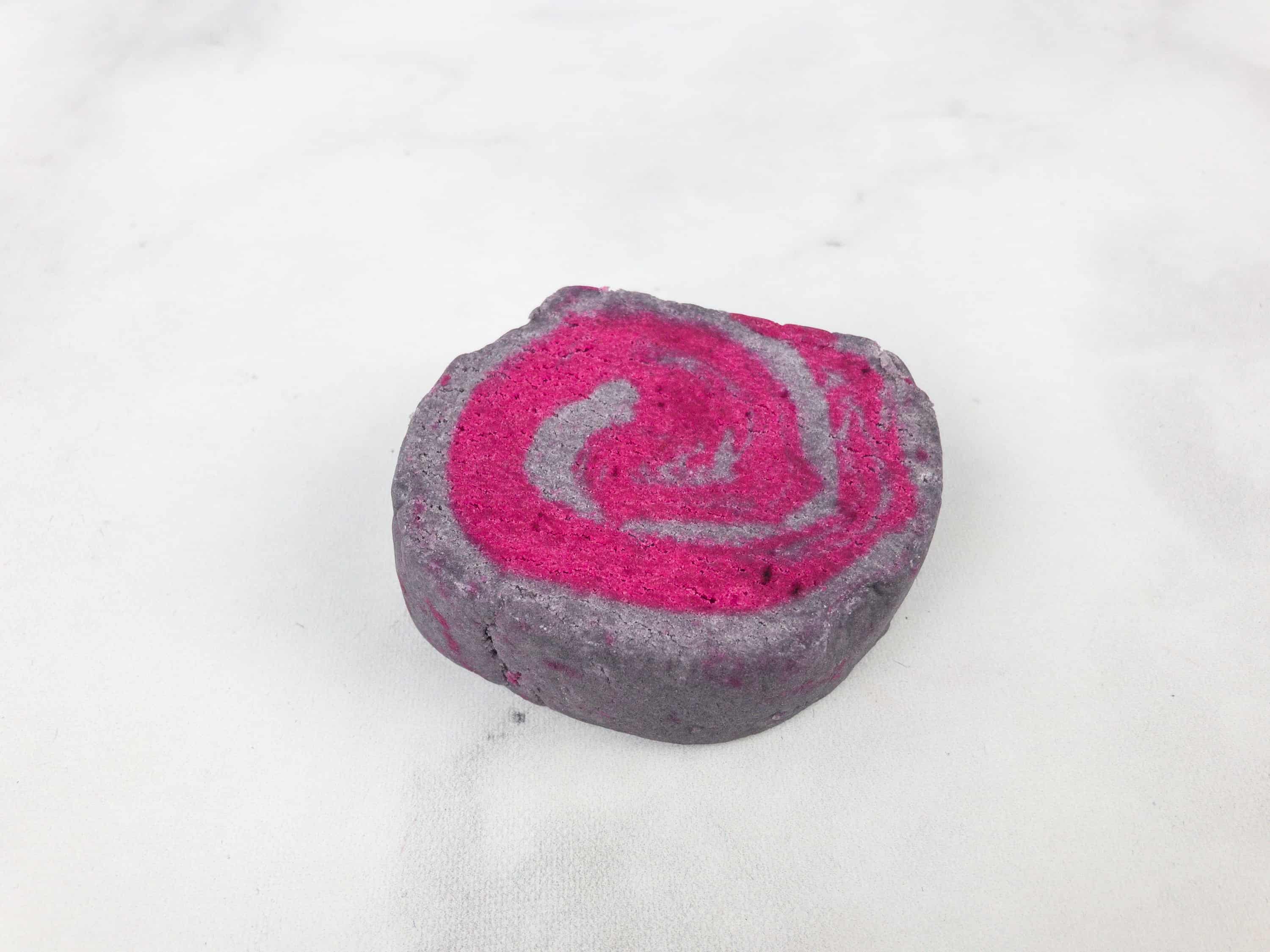 This is supposed to resemble the powerful magical stone Vitara but it also looked like a slice of a delicious cake (and it smells just as good!).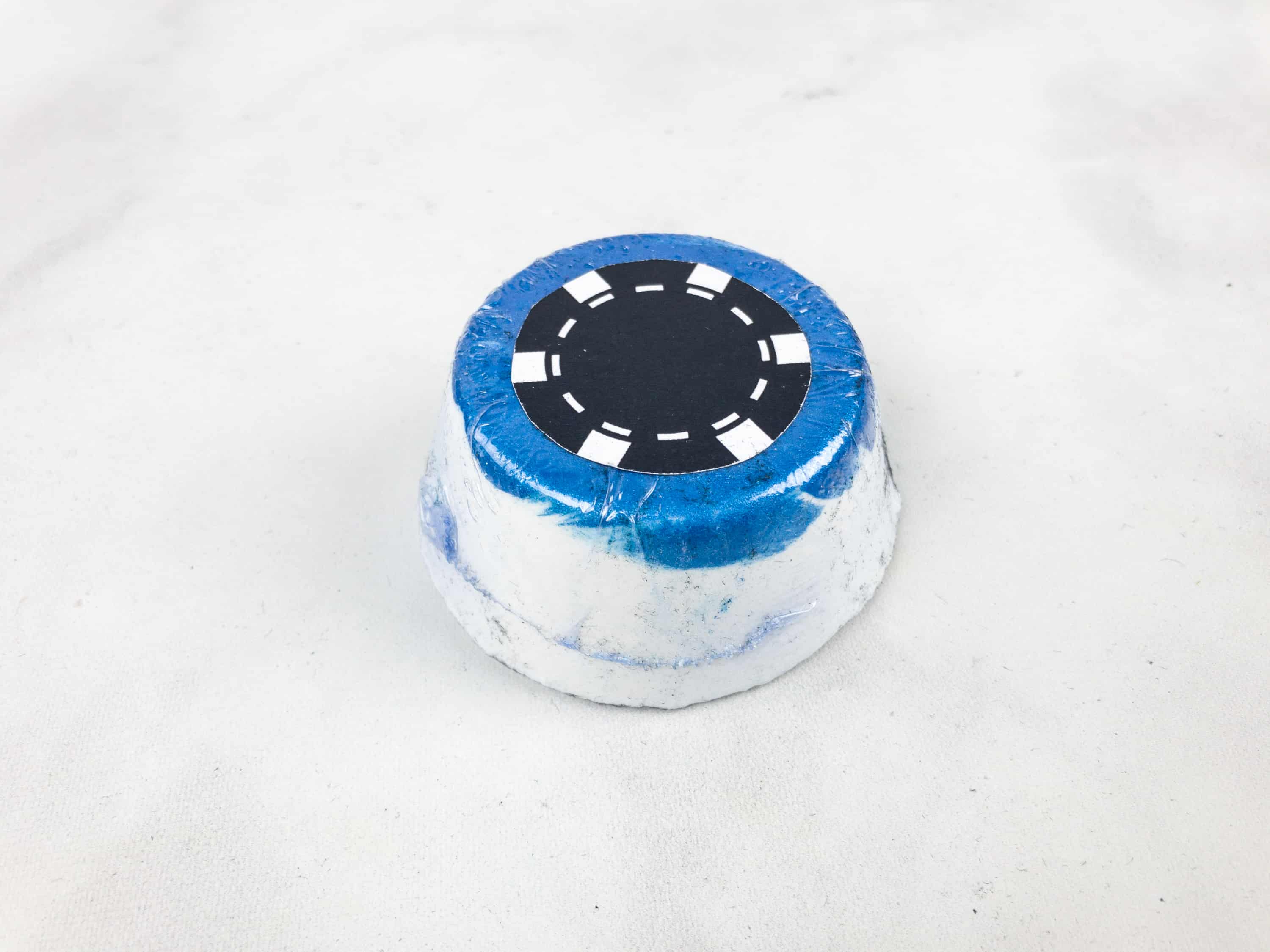 Danny Ocean Shower Steamer. There's a sticker of a black casino chip on the top side of the item to show adherence to the theme.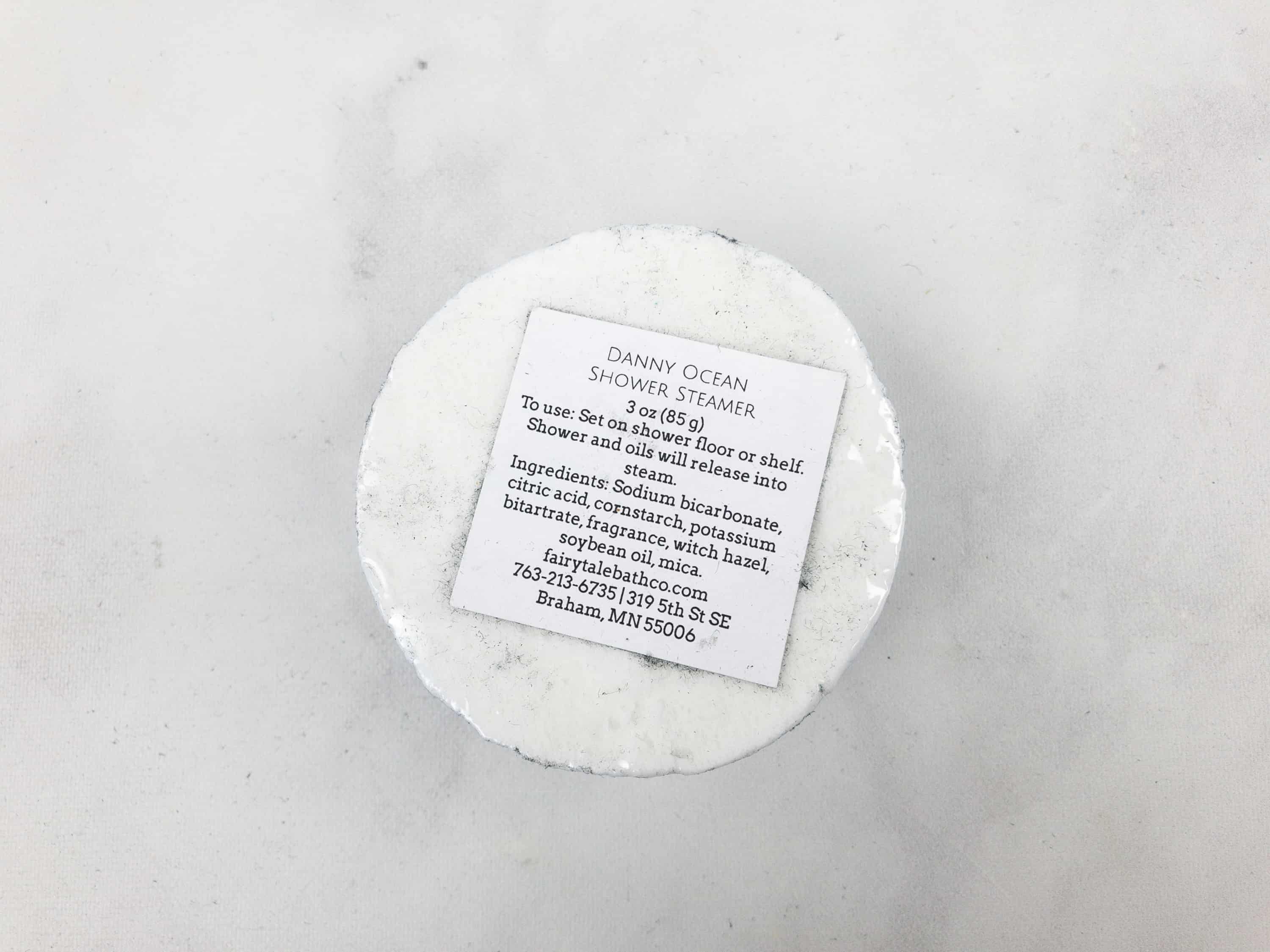 It has the same ingredients as Heart of Davy Jones Bath Bomb except this has mica instead of cocoa butter.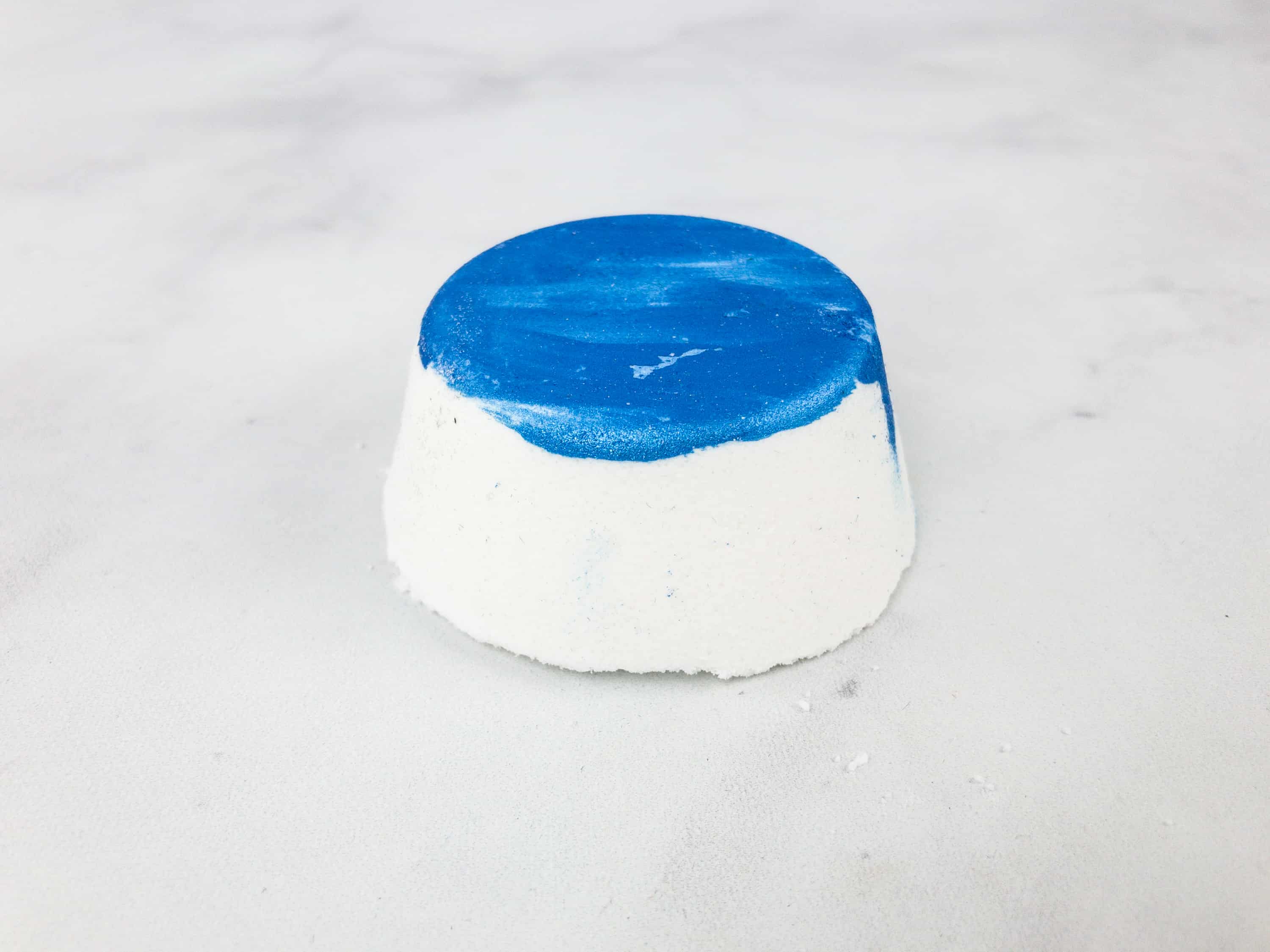 This is perfect if you want an extra feeling of warmth in the shower. It would've been nicer to see a casino chip painted on the product itself but there's only so much that you can put on a shower steamer! I felt energized after using this.
Fairytale Bath Company indeed had an ultimate heist combining these goodies: 2 bath bombs, a bath soak, a bath bar and a shower steamer. They all smell good too (as they should be). You will not see the connection of the products at first but when you read the information card and use your imagination, it makes sense. This crate is great because it delivered a satisfying and moisturizing bath experience with a geeky fandom vibe!
What do you think of this month's box?