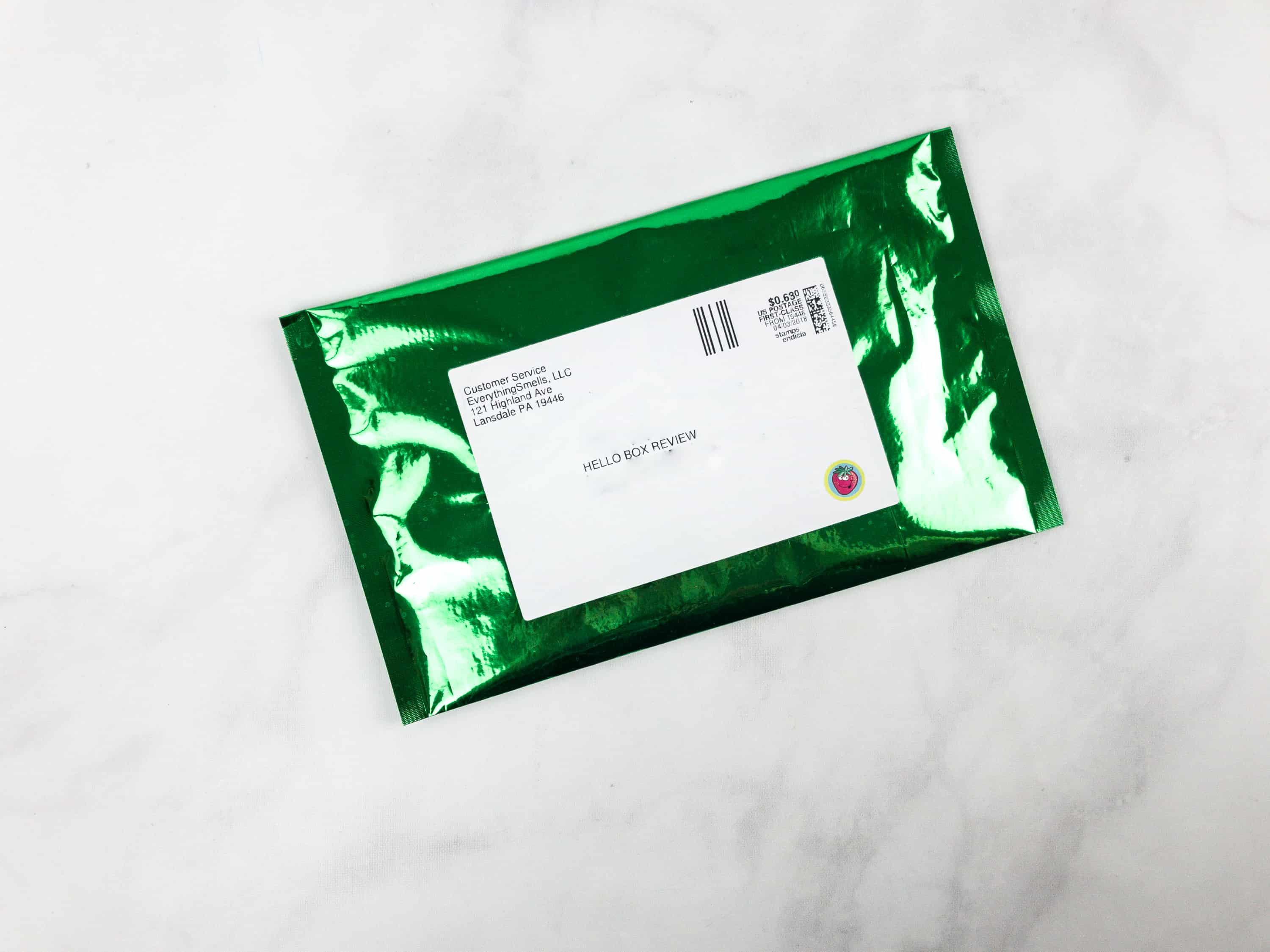 Everything Smells Scratch and Sniff Sticker Club sends 10 full sheets of unique scented stickers every month. This is the ultimate gift for kids, or the kid at heart.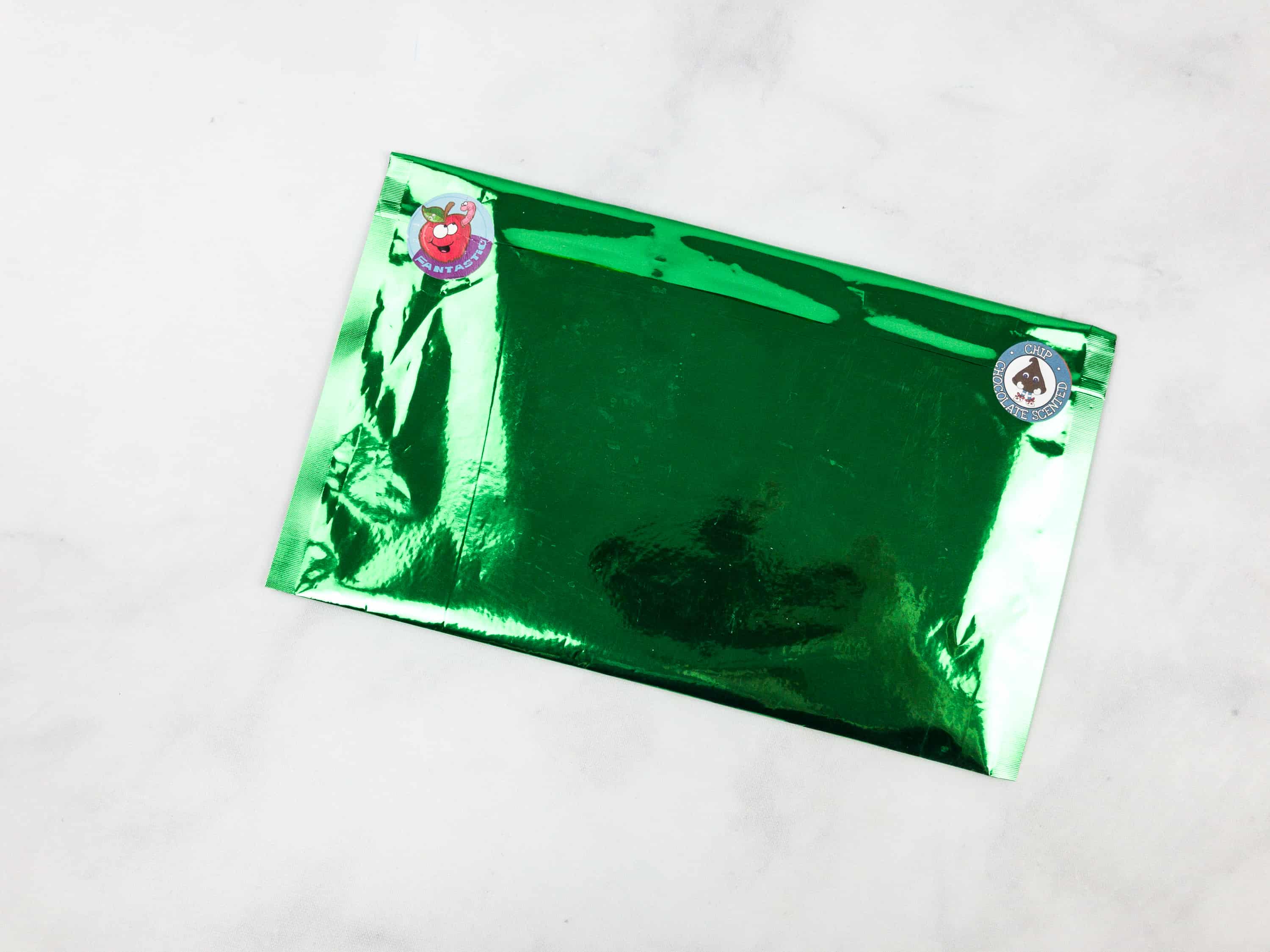 DEAL: Save 10% on your first month's subscription! Use coupon code HB-SNIFF.
I like the simple packaging. It gives a little hint of colors from the stickers.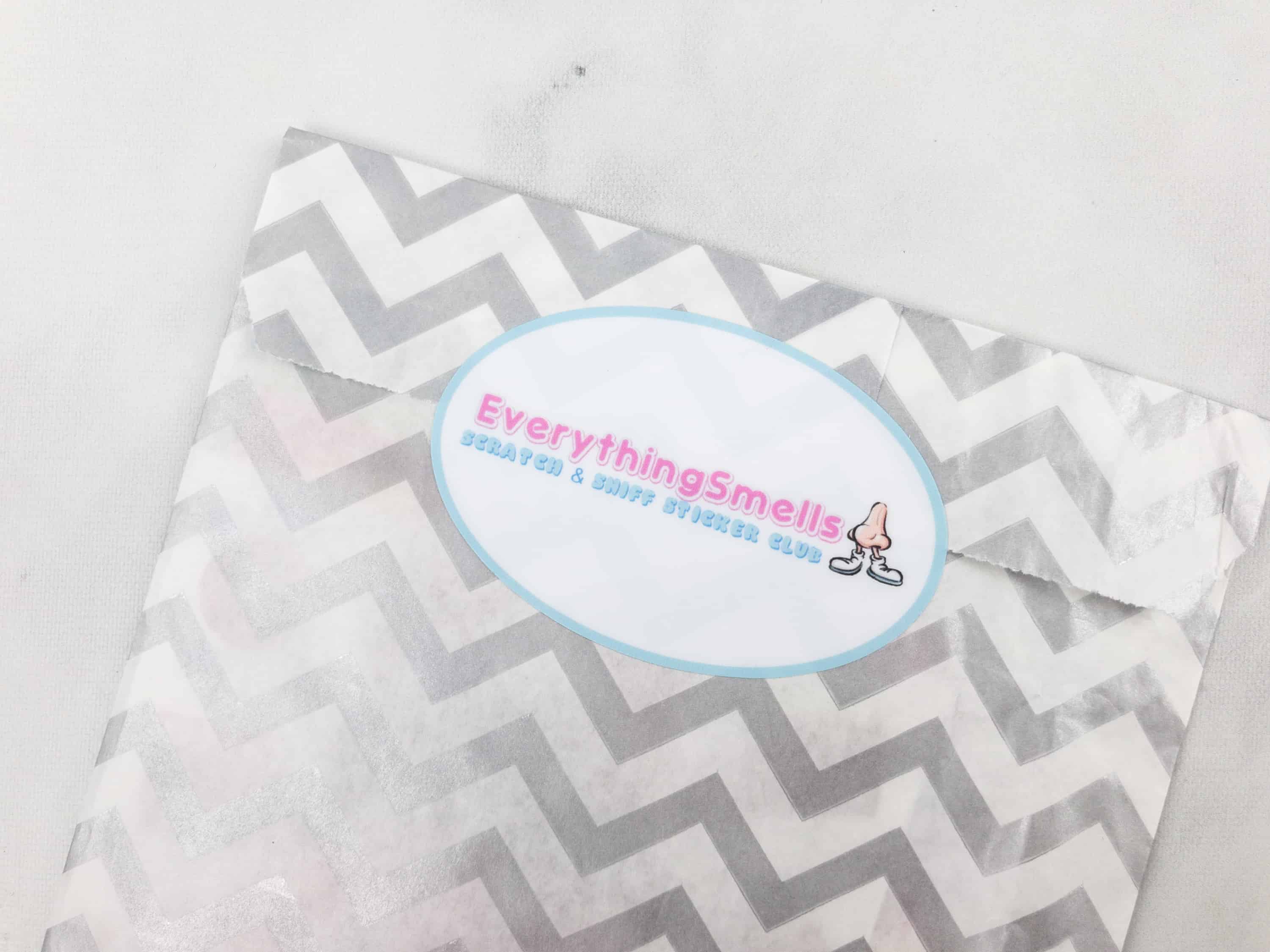 It is sealed with a sticker as well. I already got a whiff of the fresh scent of the stickers upon opening!
This is certainly an upgrade from normal stickers!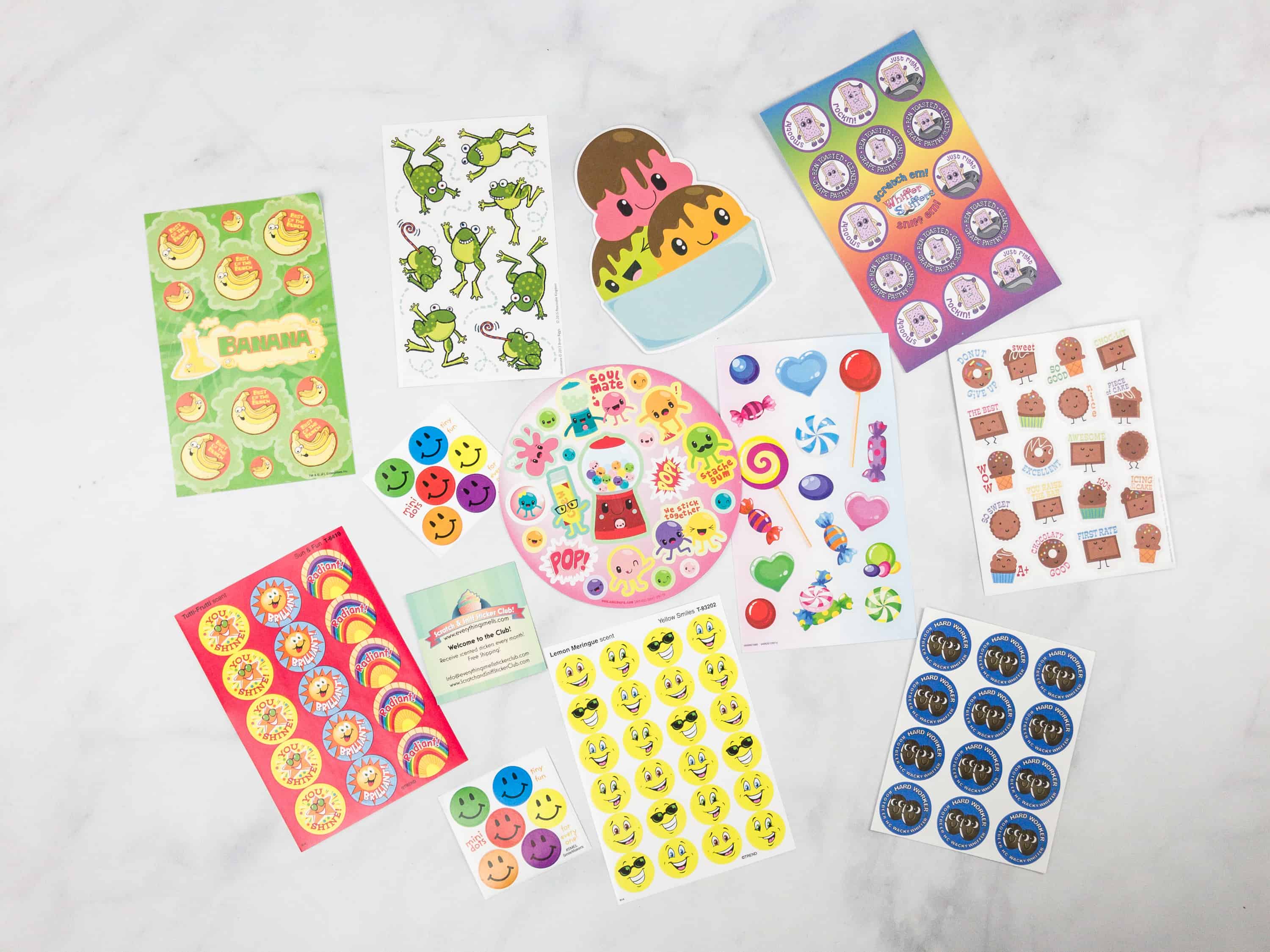 Everything in my April 2018 Sticker Collection!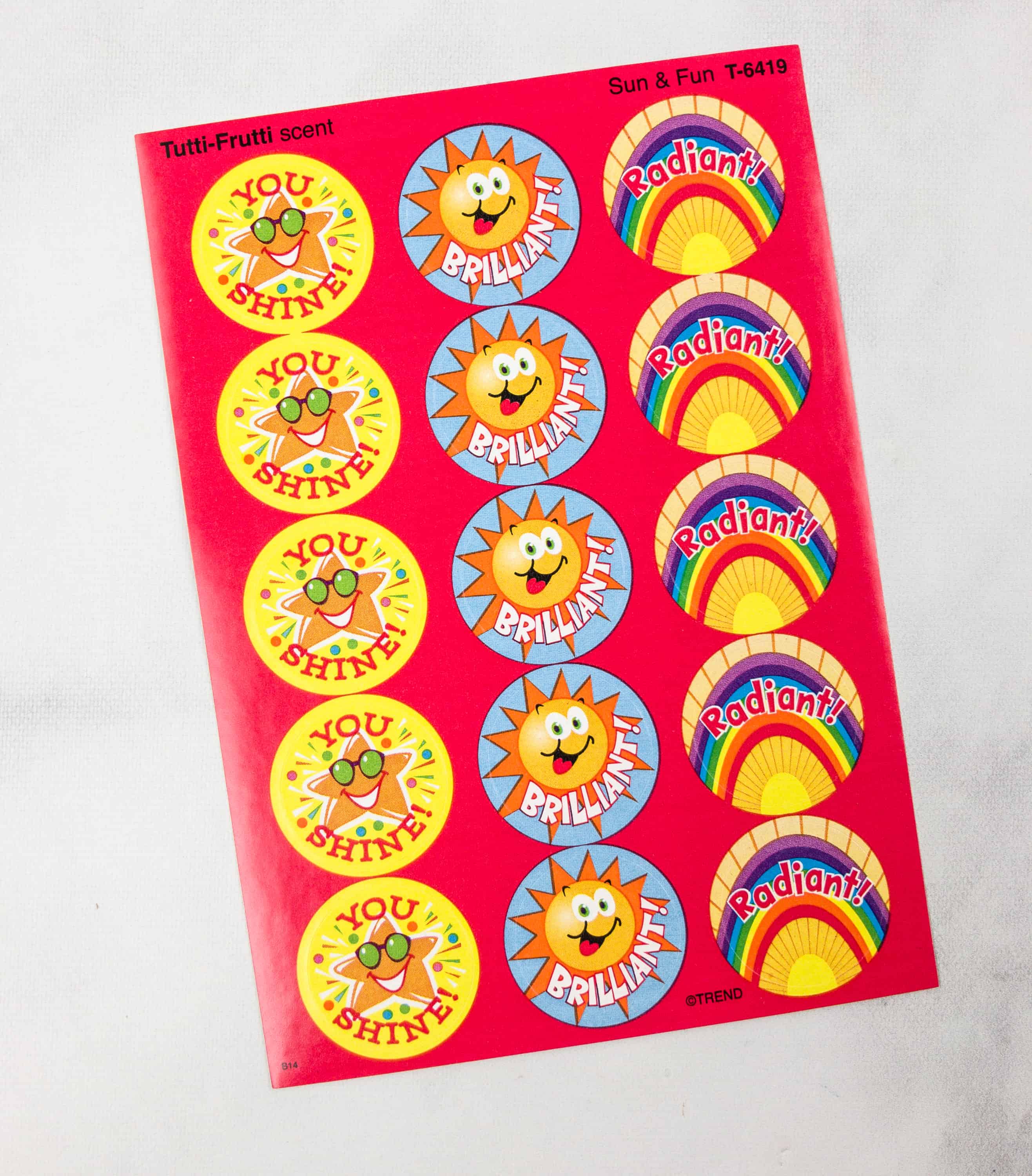 This sticker sheet just pops out with its bright colors. It has a fruity scent, similar to a candy. I have to sniff this set closely though because upon opening they all smelled the same when I first removed them from the envelope – but then each had a nice distinct scent!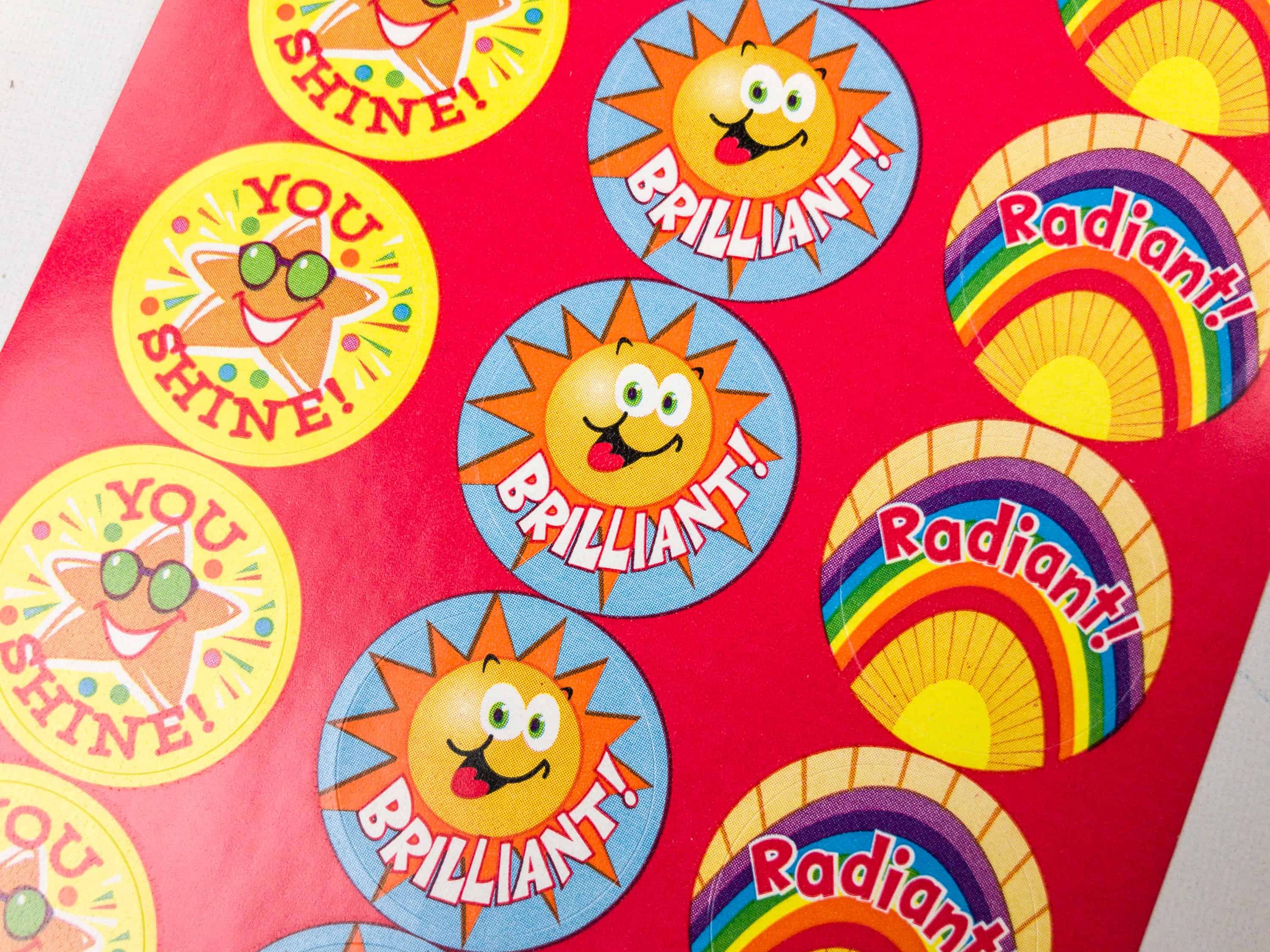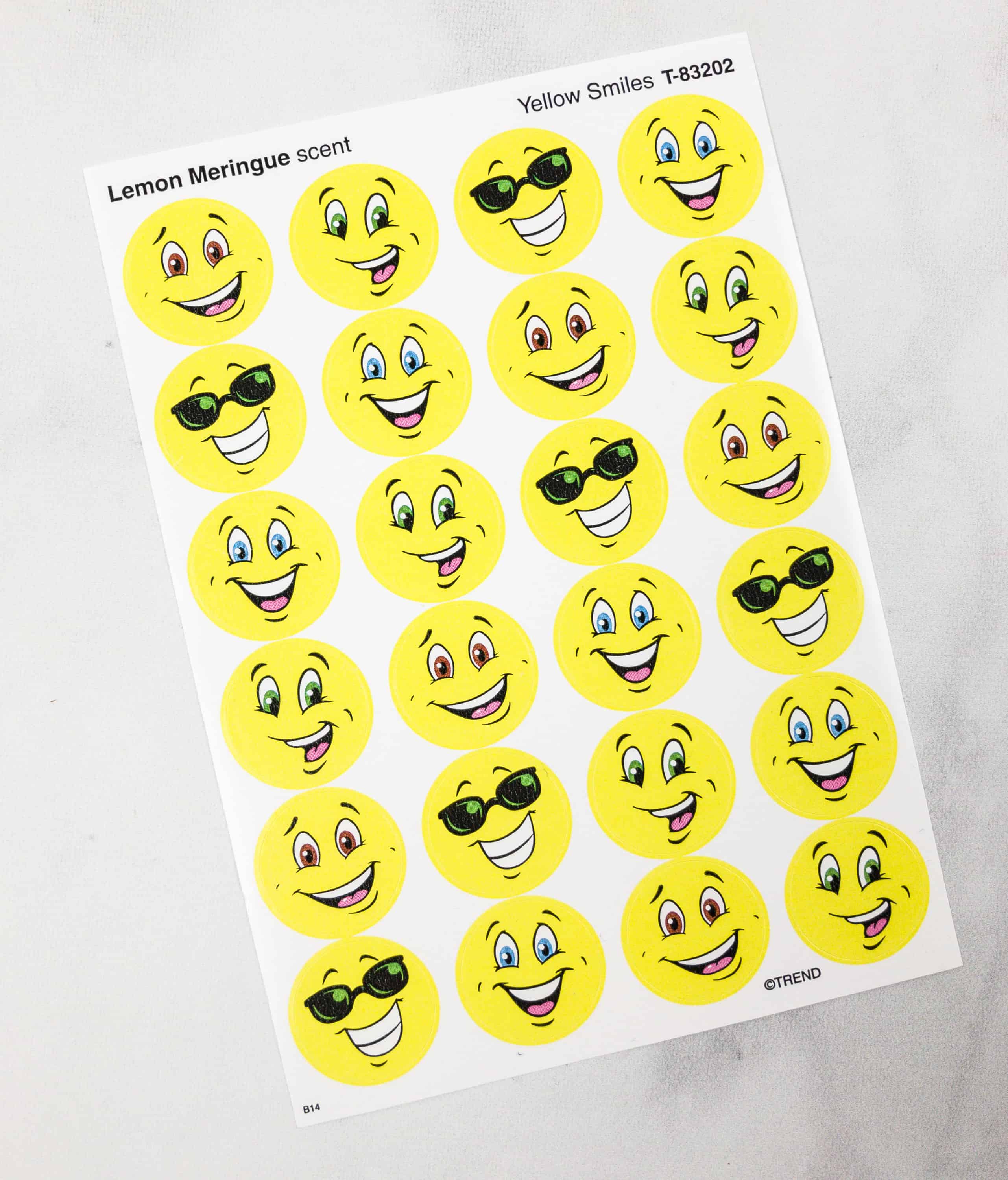 The next sheet has a lemon meringue scent with emojis design. The emojis are a modern take on the classic smiley.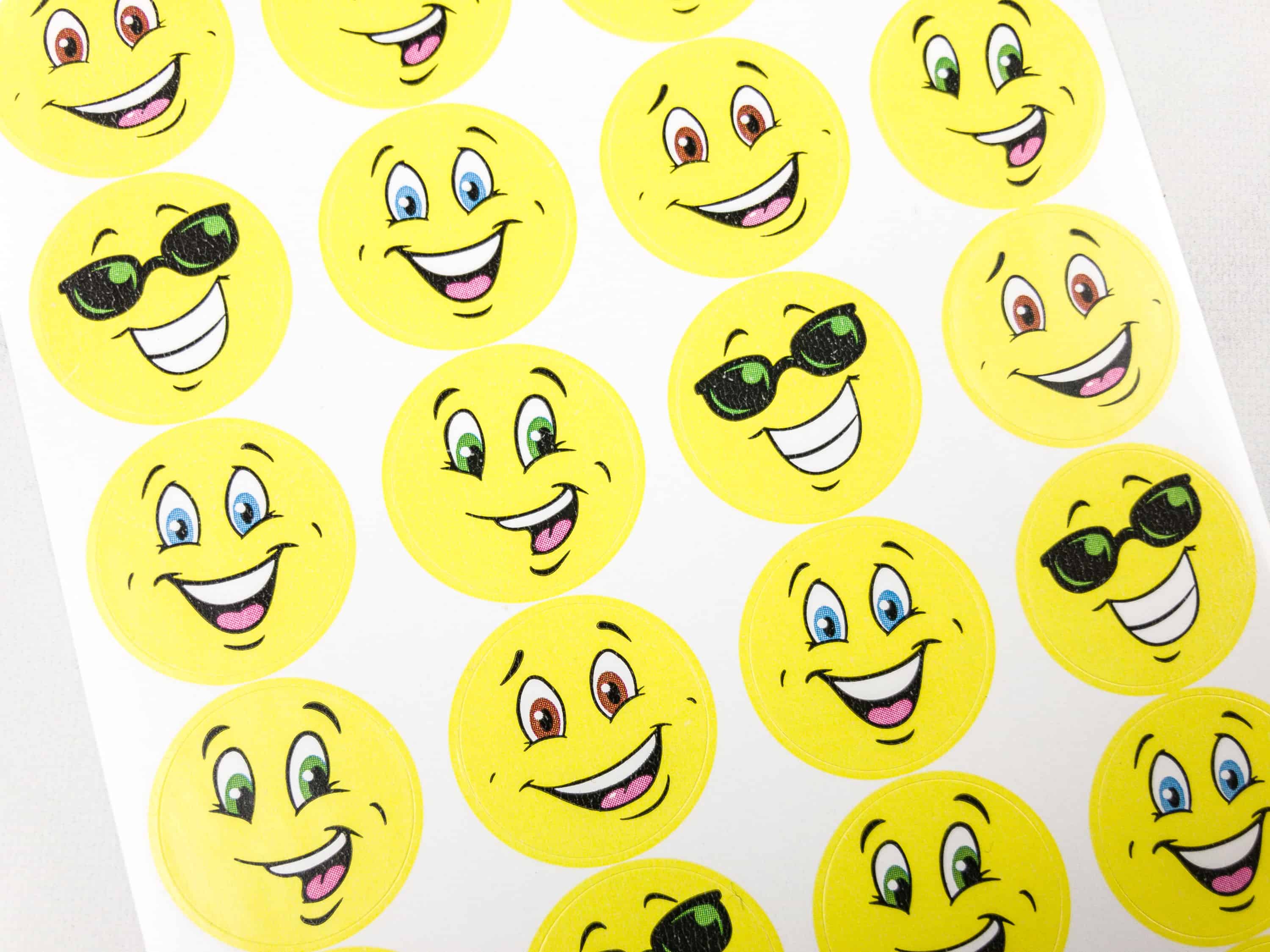 They gave emojis different eye colors and different variations of smiles.
These made me so happy because it brings back memories of the classic smiley symbol!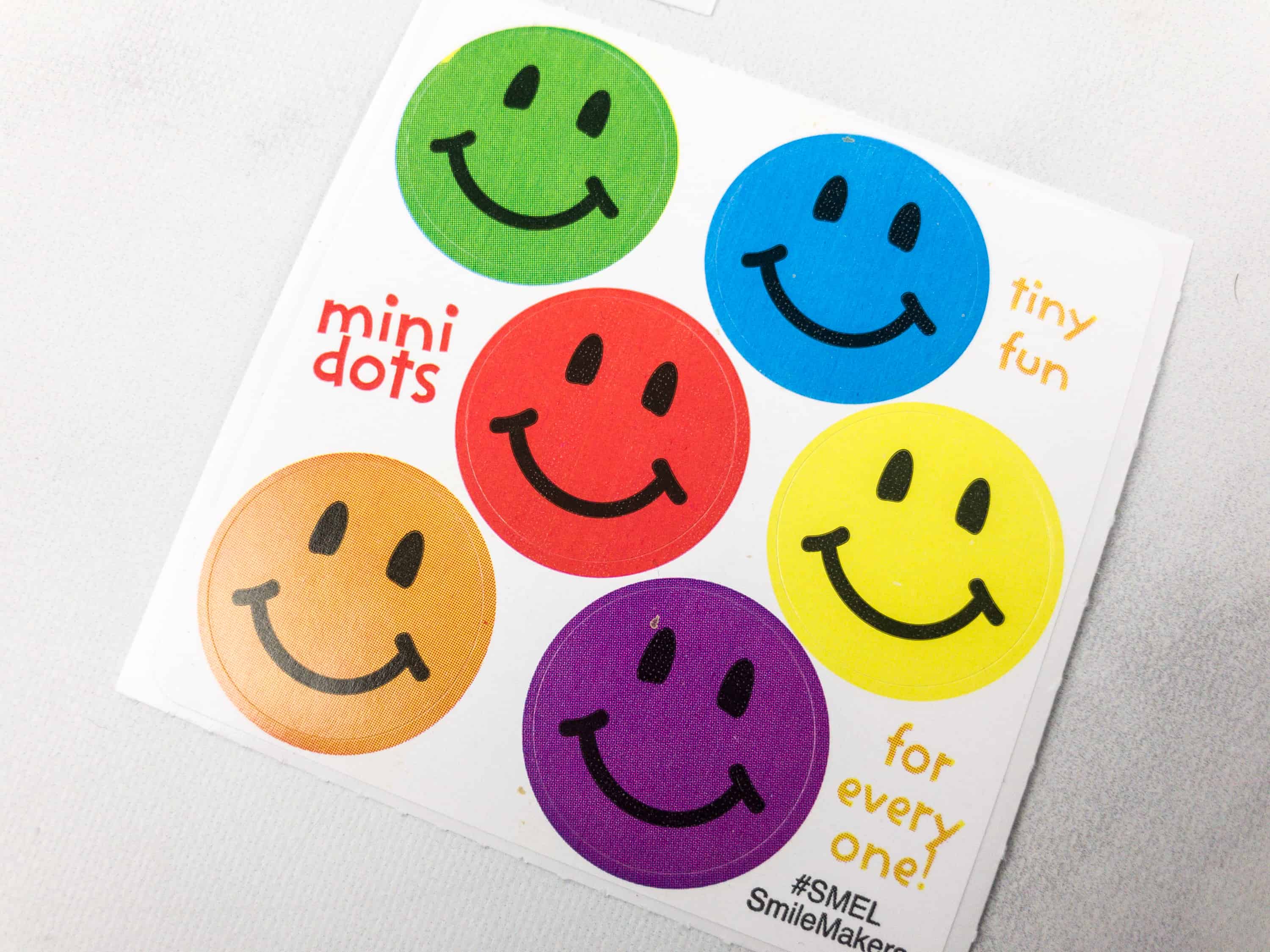 There are 6 smileys per sheet.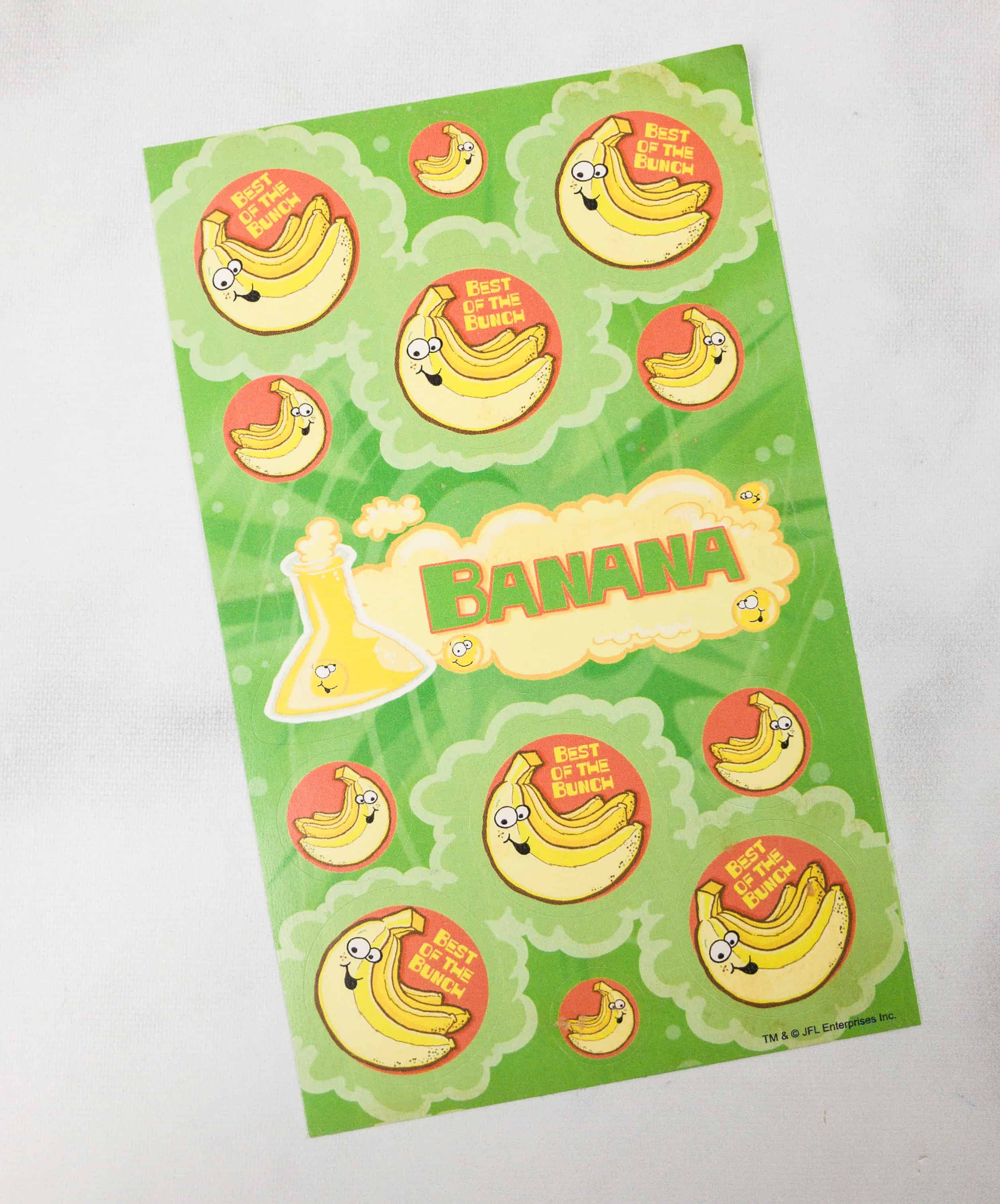 This sheet has a really great banana scent. I like the color combination even though it is muted in comparison to the other sheets!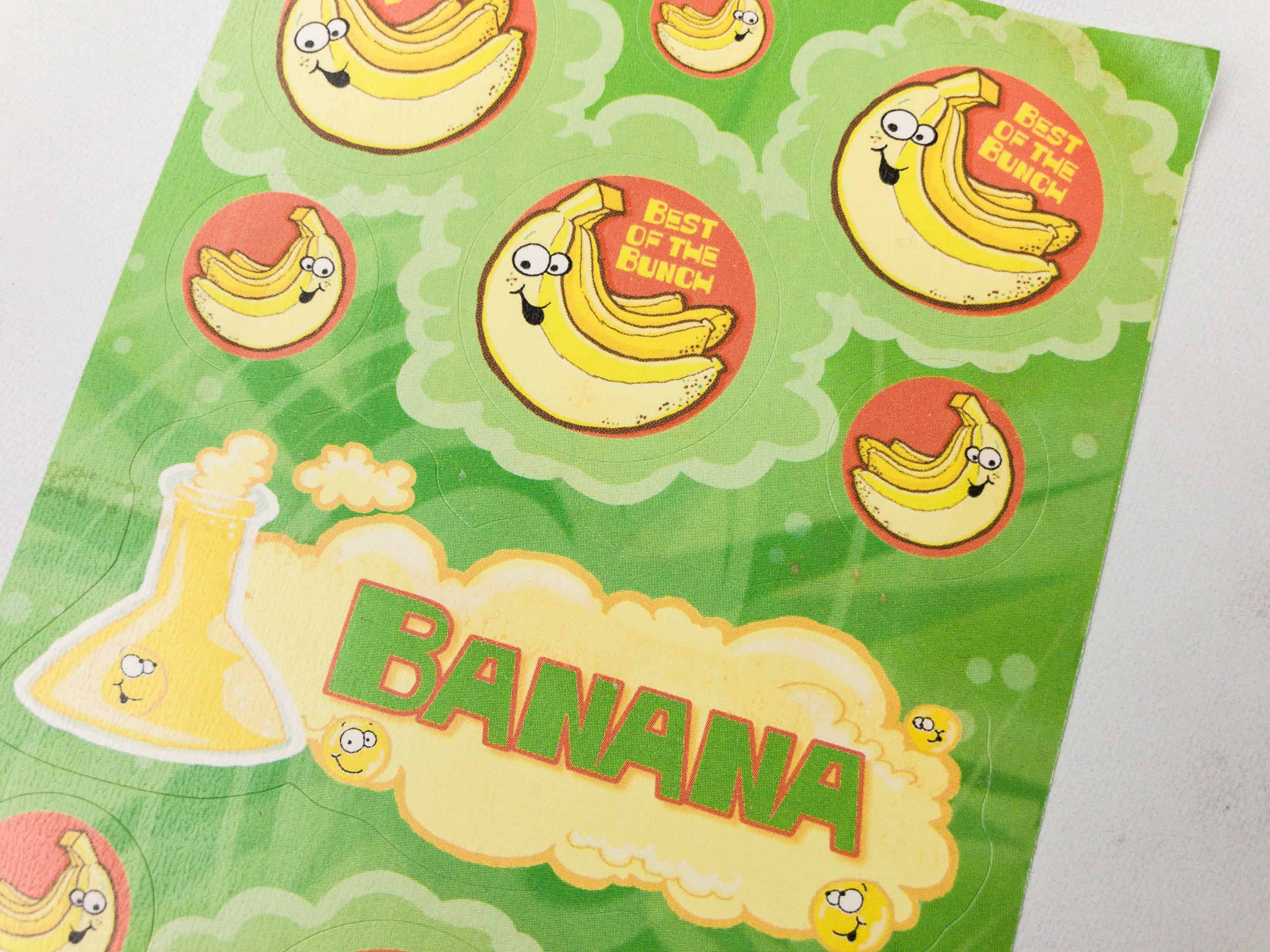 It says "Best of the Bunch," and I think it would be great reward stickers for kids. BANANA! I'm feeling some Minion love, too!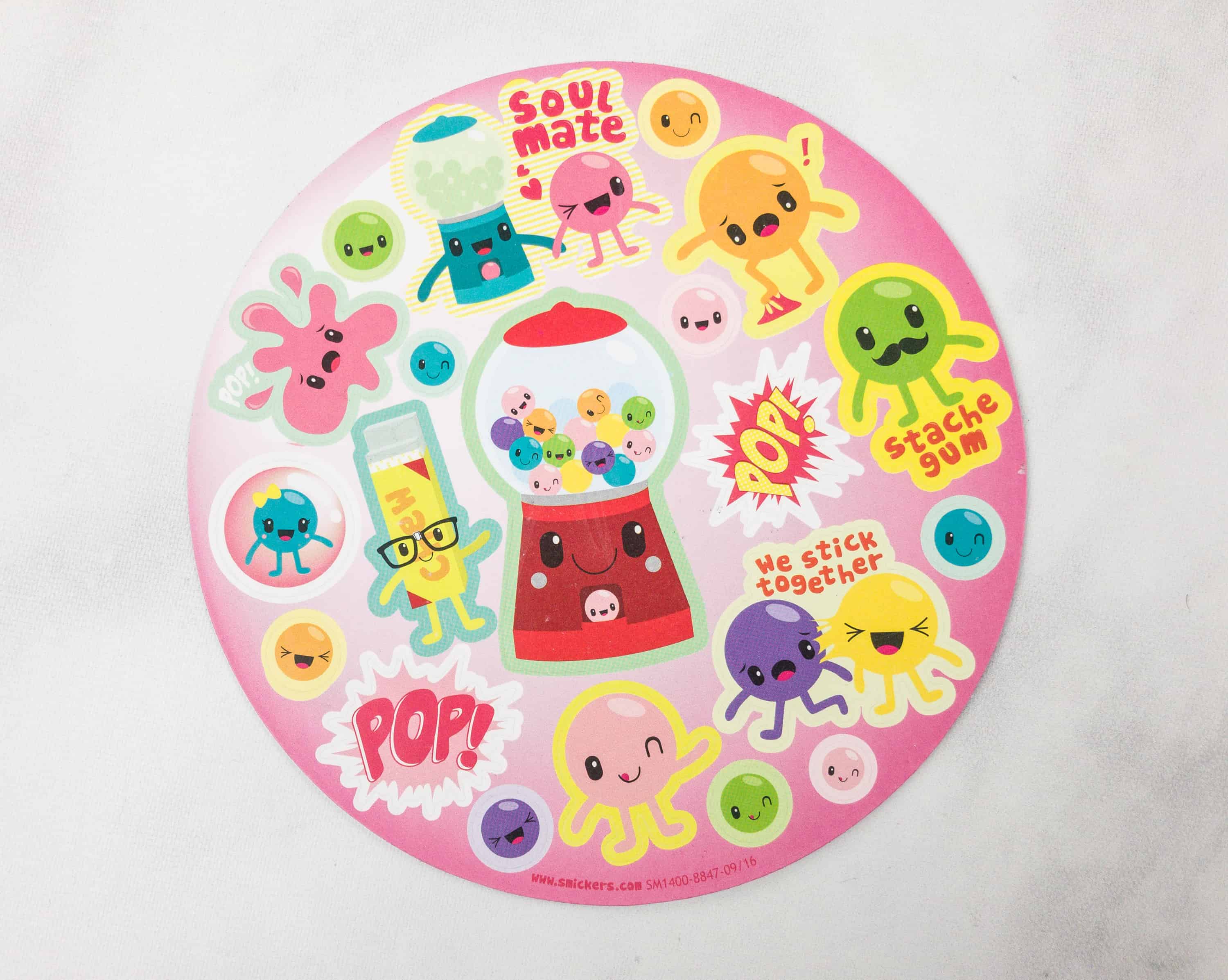 This just represents everybody's childhood, isn't it? Gumballs are always a hit whatever generation you are in.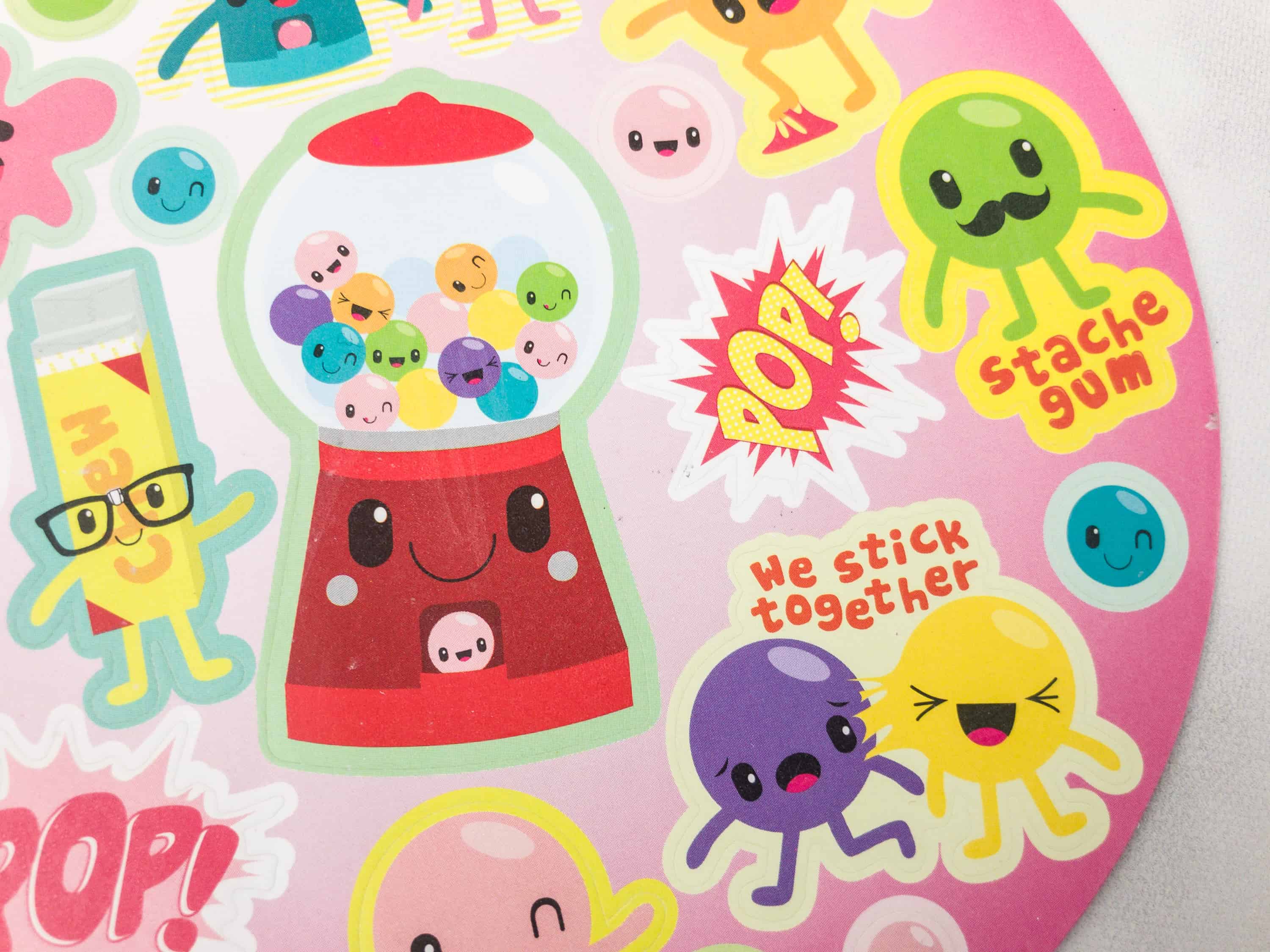 The catchphrase stickers and witty stickers are so cute. Once you pop a gumball, you can't stop. So kawaii!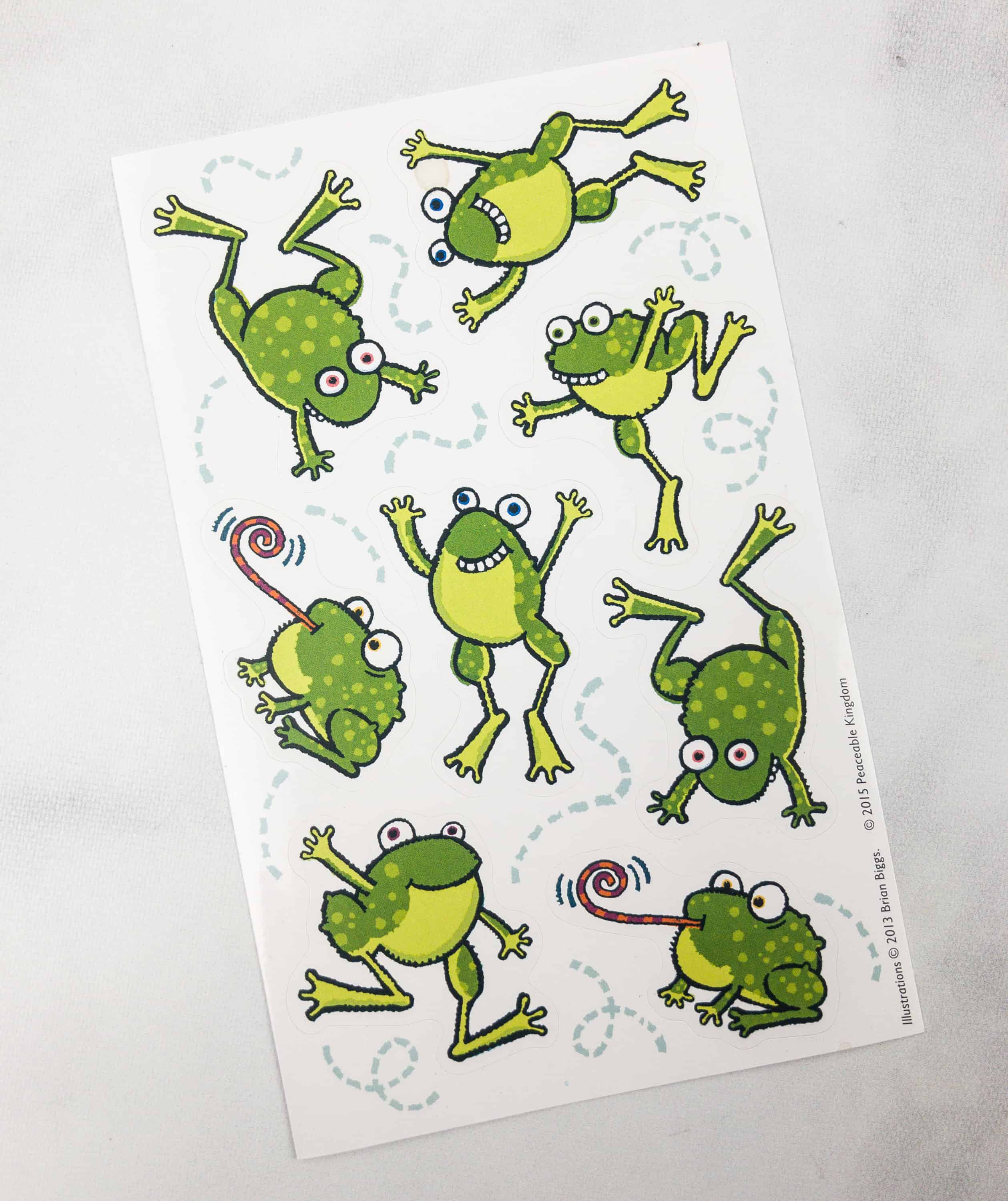 The next sticker sheet is filled with animated frogs!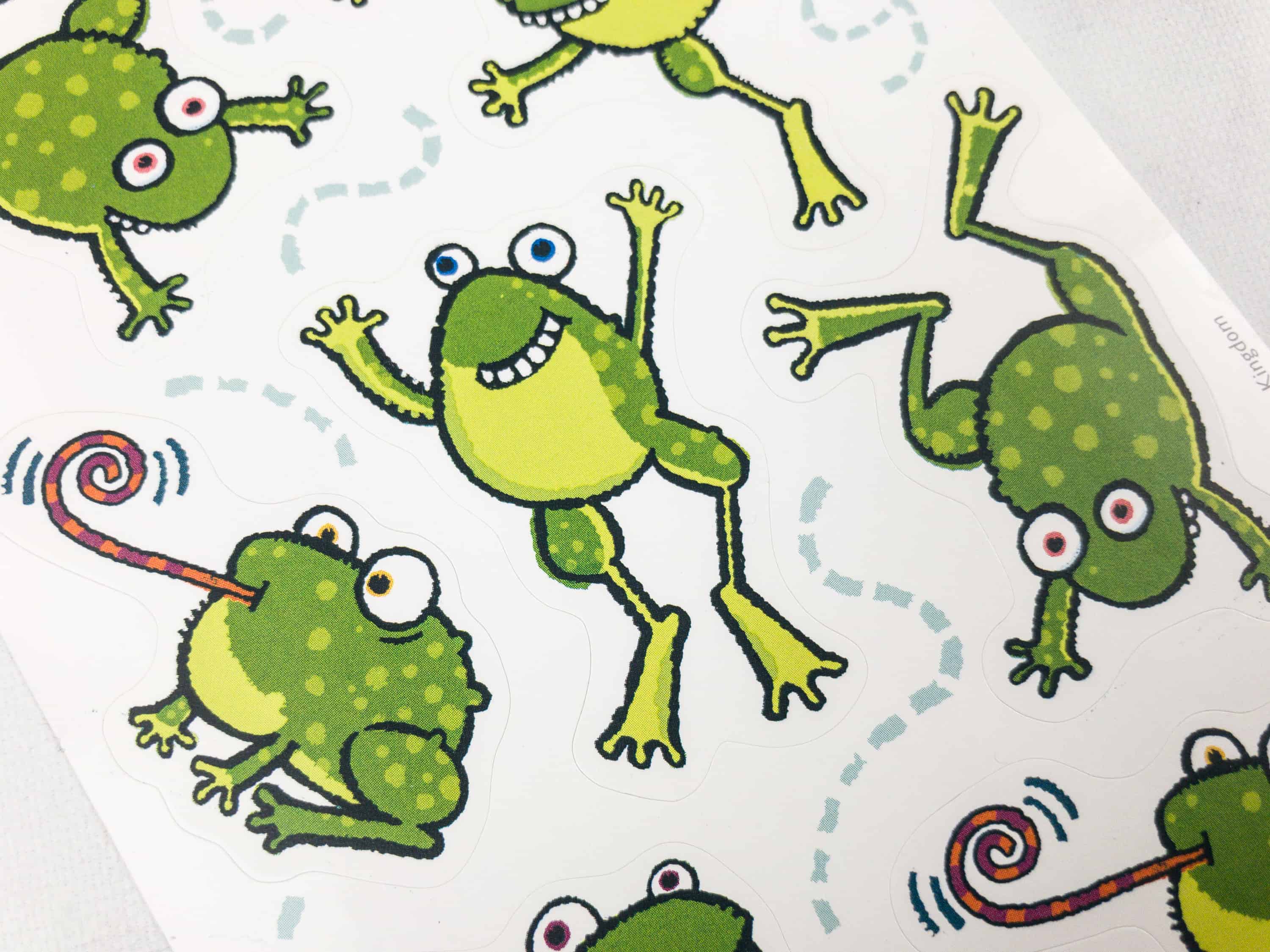 It smells fresh… unlike real frogs!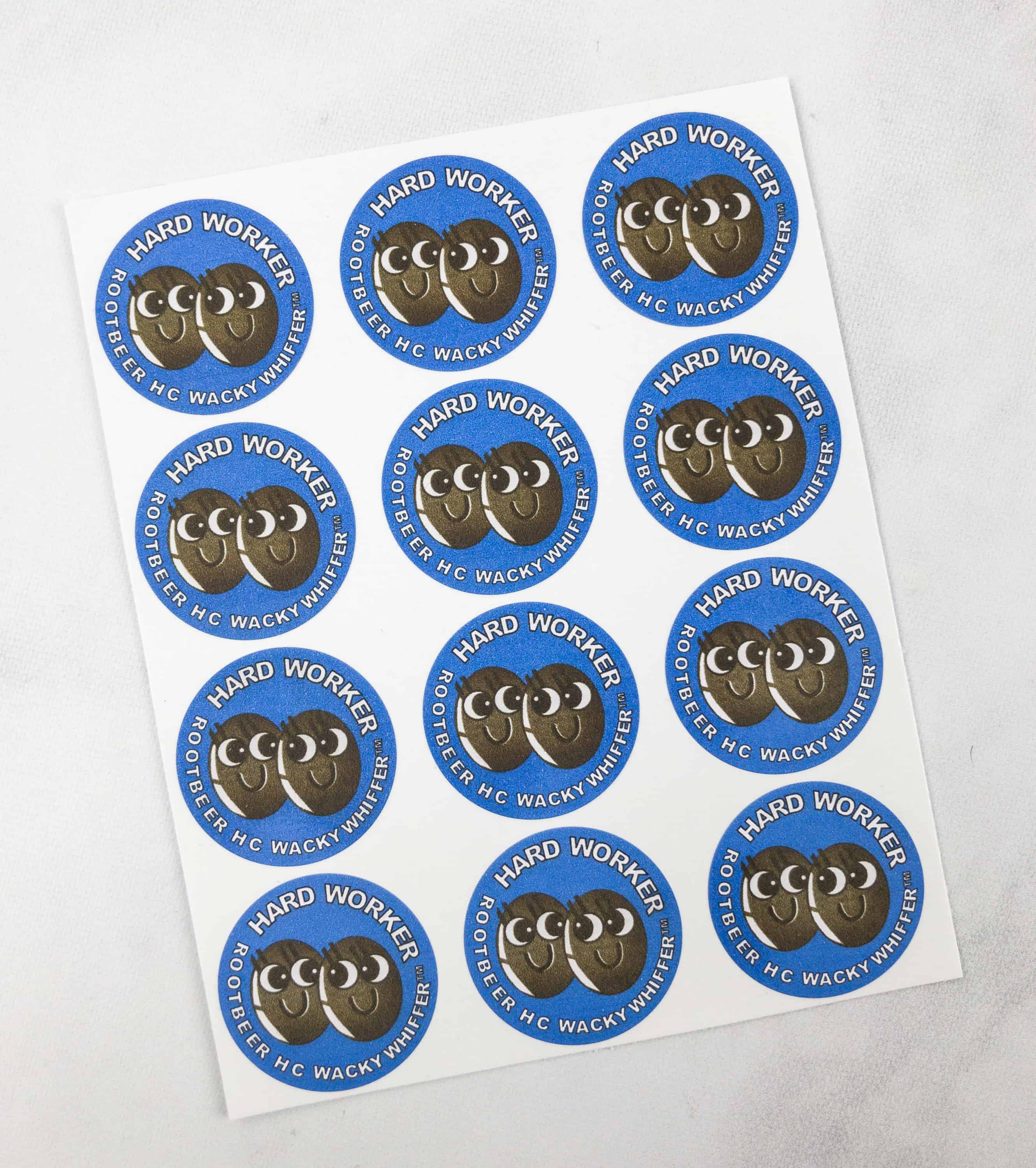 These stickers have an identical design. It says "hard worker"!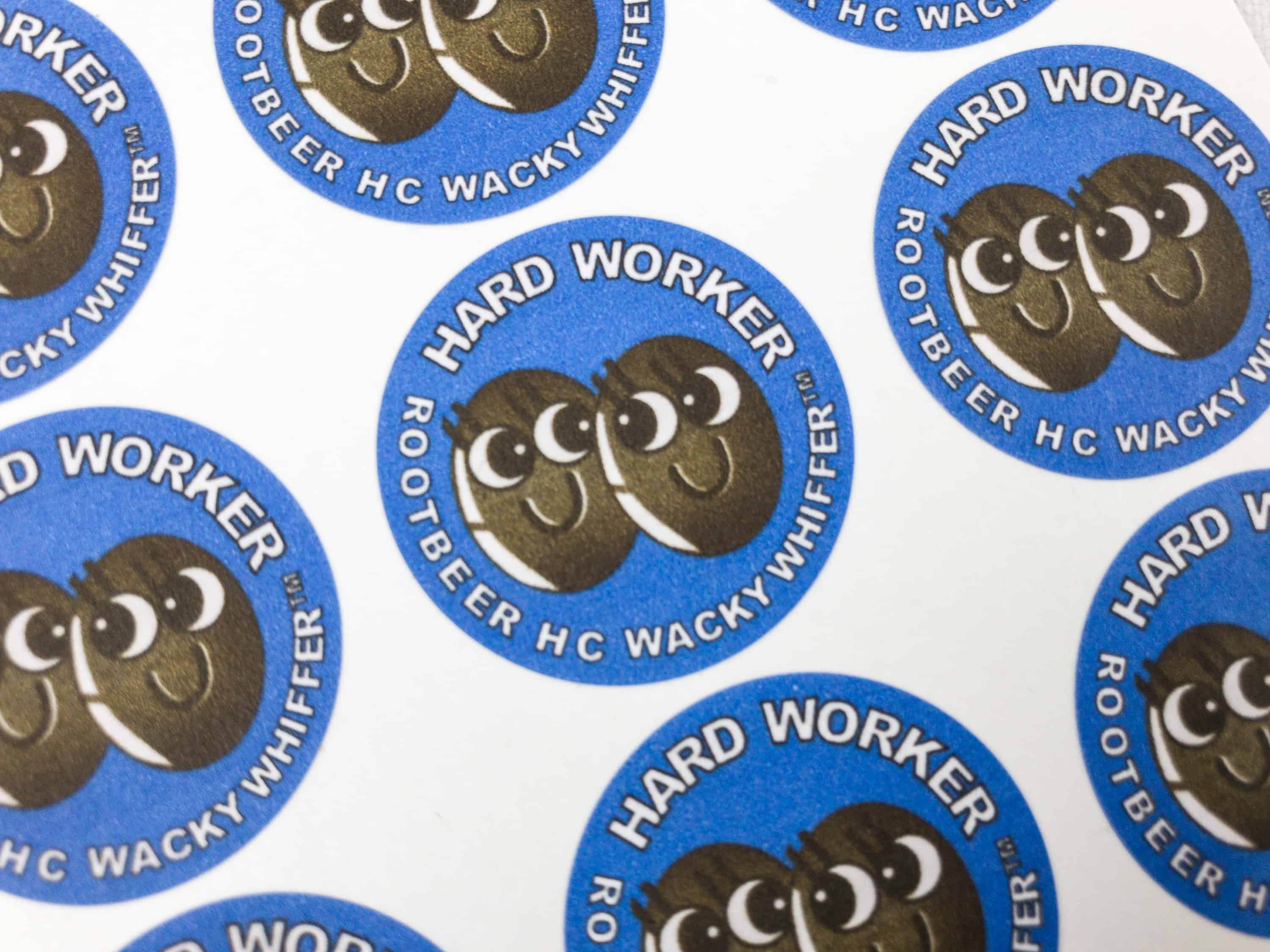 The the rootbeer scent is fun and totally different from the other scents. Maybe this sticker will make me a "wacky whiffer" by the end of this review.
Who can resist the scent of chocolates? If you are a chocolate lover like me, and you crave for chocolates but can't eat them, these stickers will be a quick fix!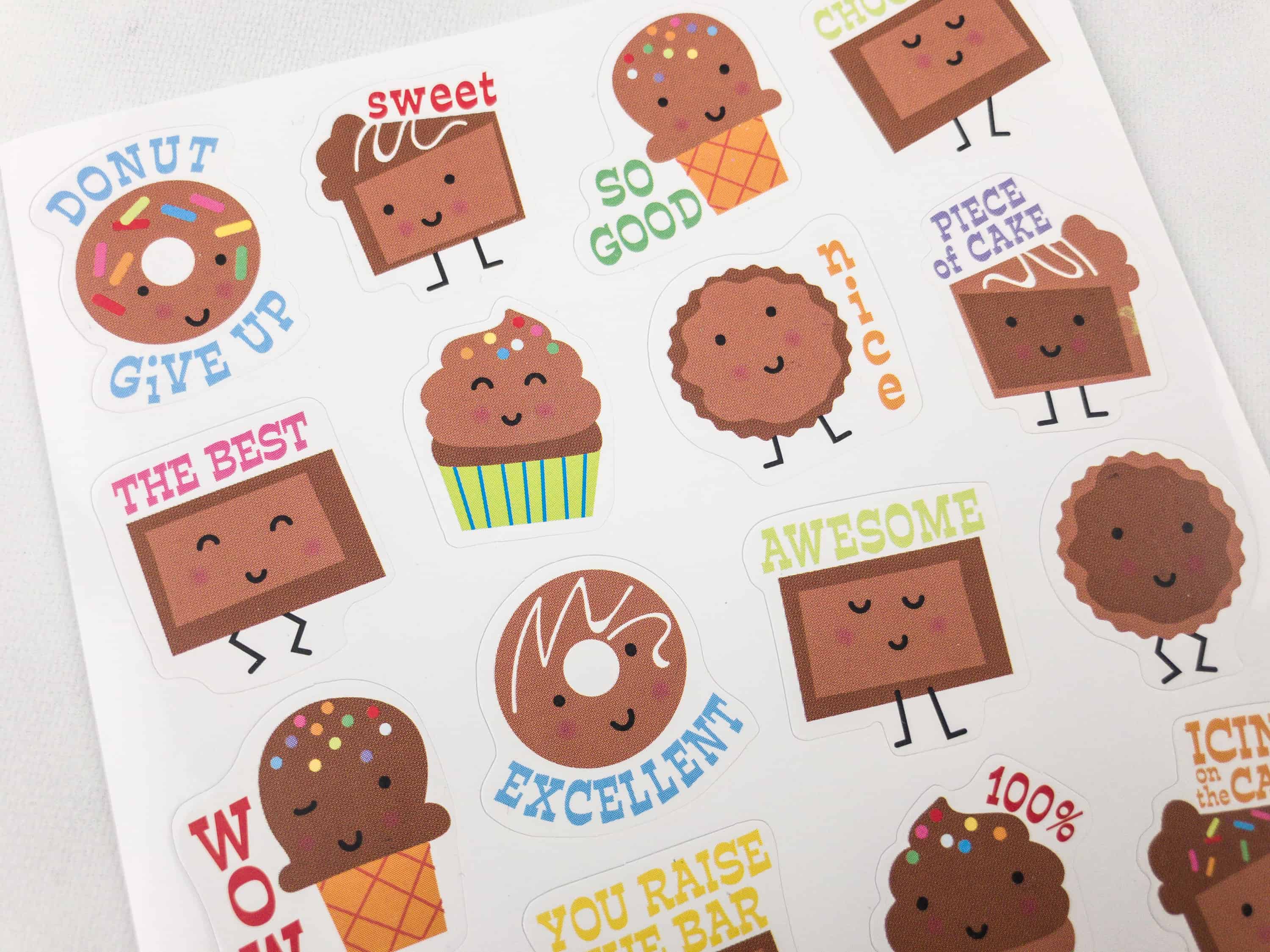 I appreciate that it is in regular size and was able to accommodate a lot of stickers. It is spaced out rather evenly. They were able to have 20 stickers with quotes on them. Win!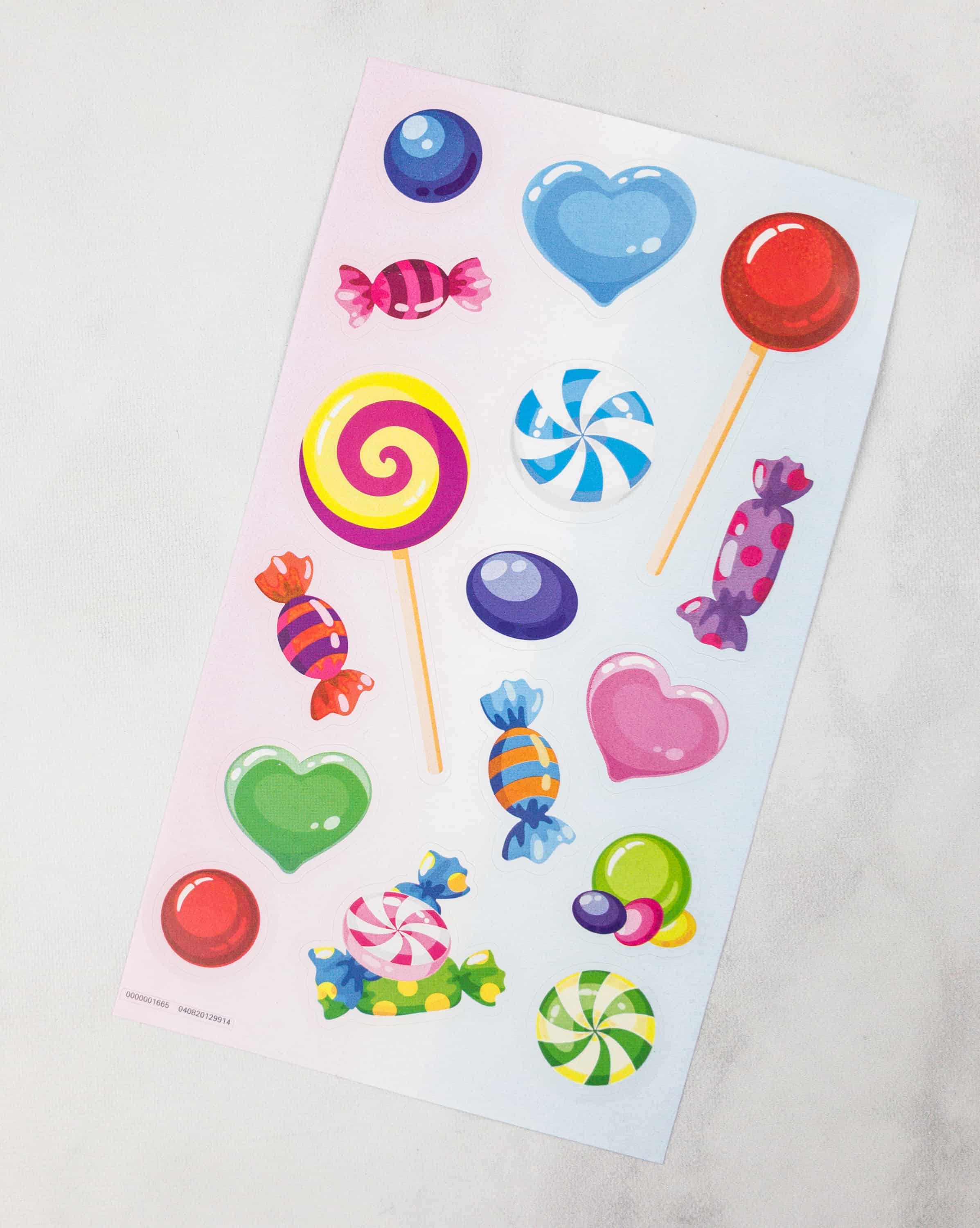 This sticker sheet reminds me of Candy Crush. It's so colorful!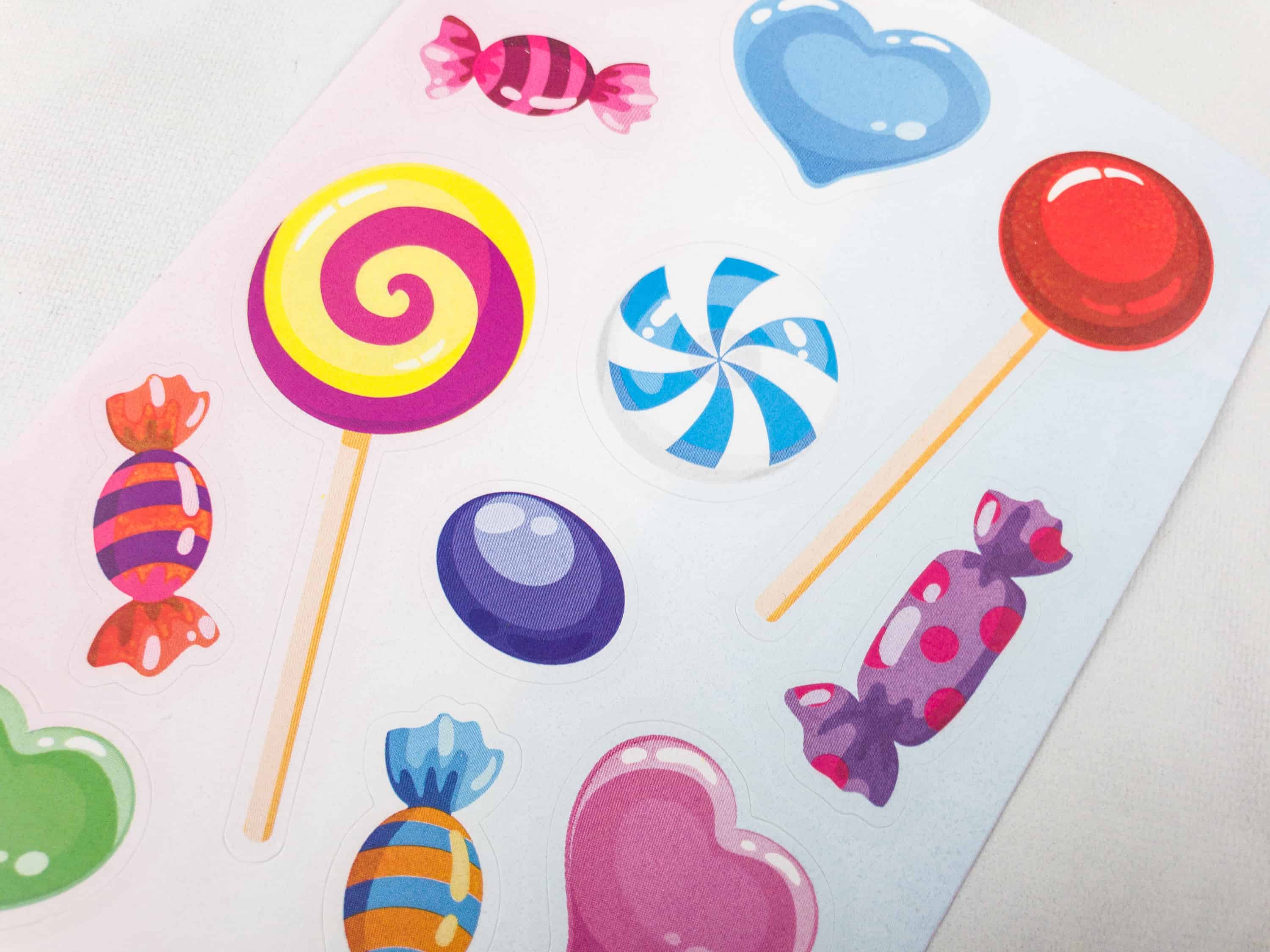 The best thing is that it smells exactly like candies!
I like the color gradient of the next sheet. It has 15 stickers and all are scented with grapes. Or rather, grape poptarts!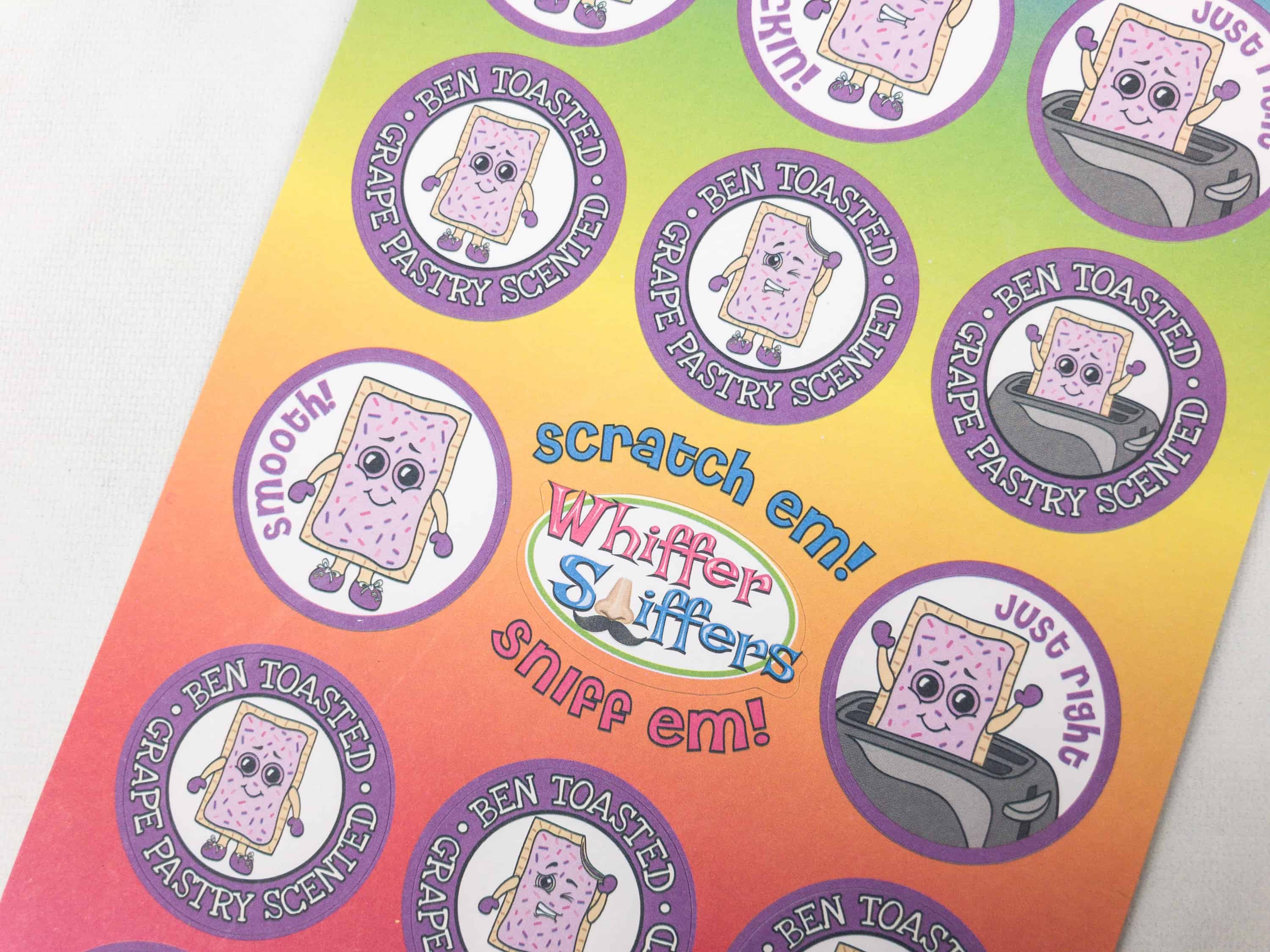 I love that the sticker design matches the actual scent. It will be fun for the kids to collect them!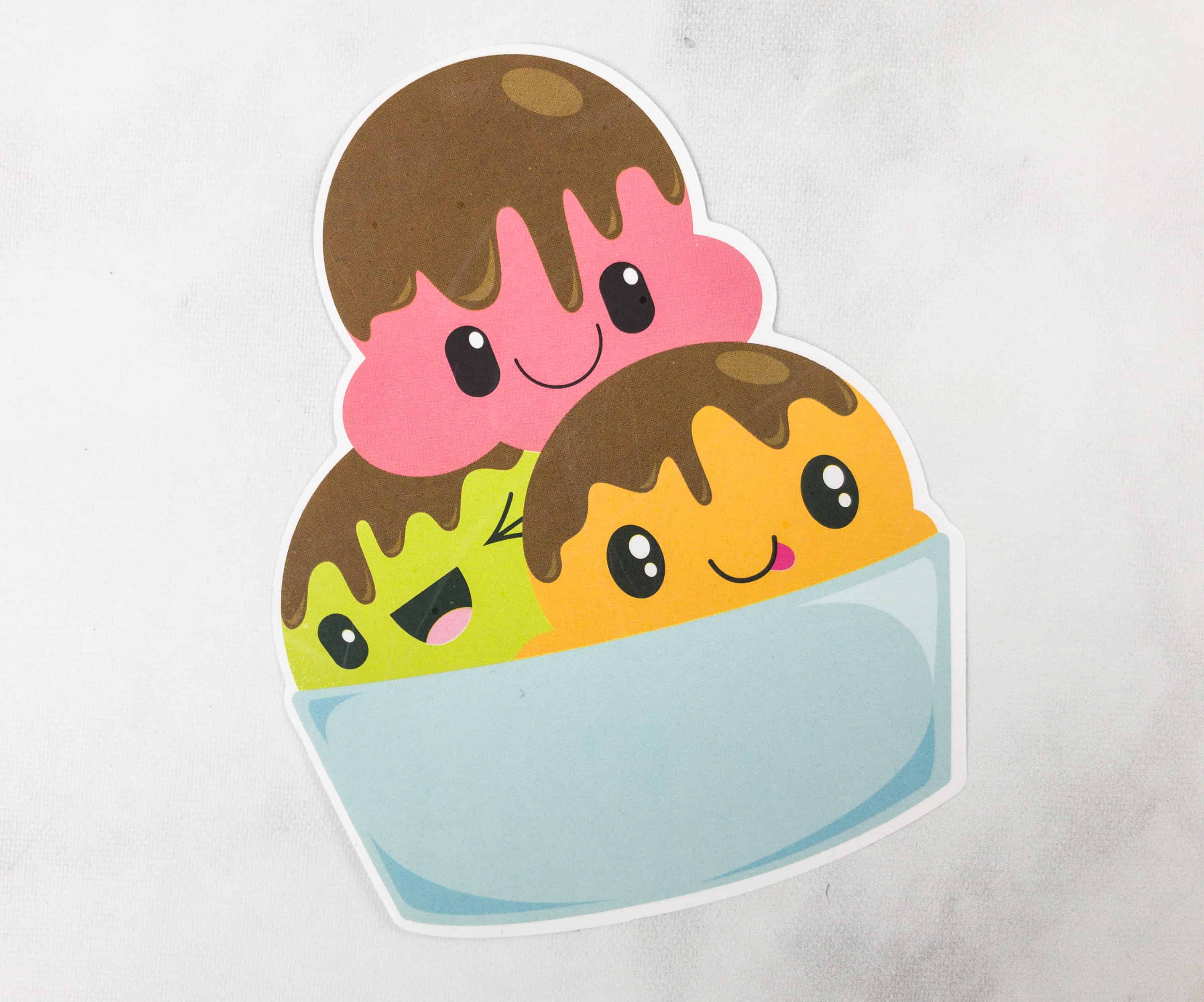 The biggest sticker of the bunch features 3 ice cream scoops!
The happiest stickers in the world!
You know how smell can bring back memories? It made me jump into a reminiscing mood with these scents. The best thing about them is that you can share it with everyone else. It is very fitting for both kids and the kid at heart. Do you remember collecting and trading stickers? Smellies are the raddest!
Are you getting the Everything Smells Sticker box too?
Visit EverythingSmells Scratch & Sniff Sticker Club to subscribe or find out more!