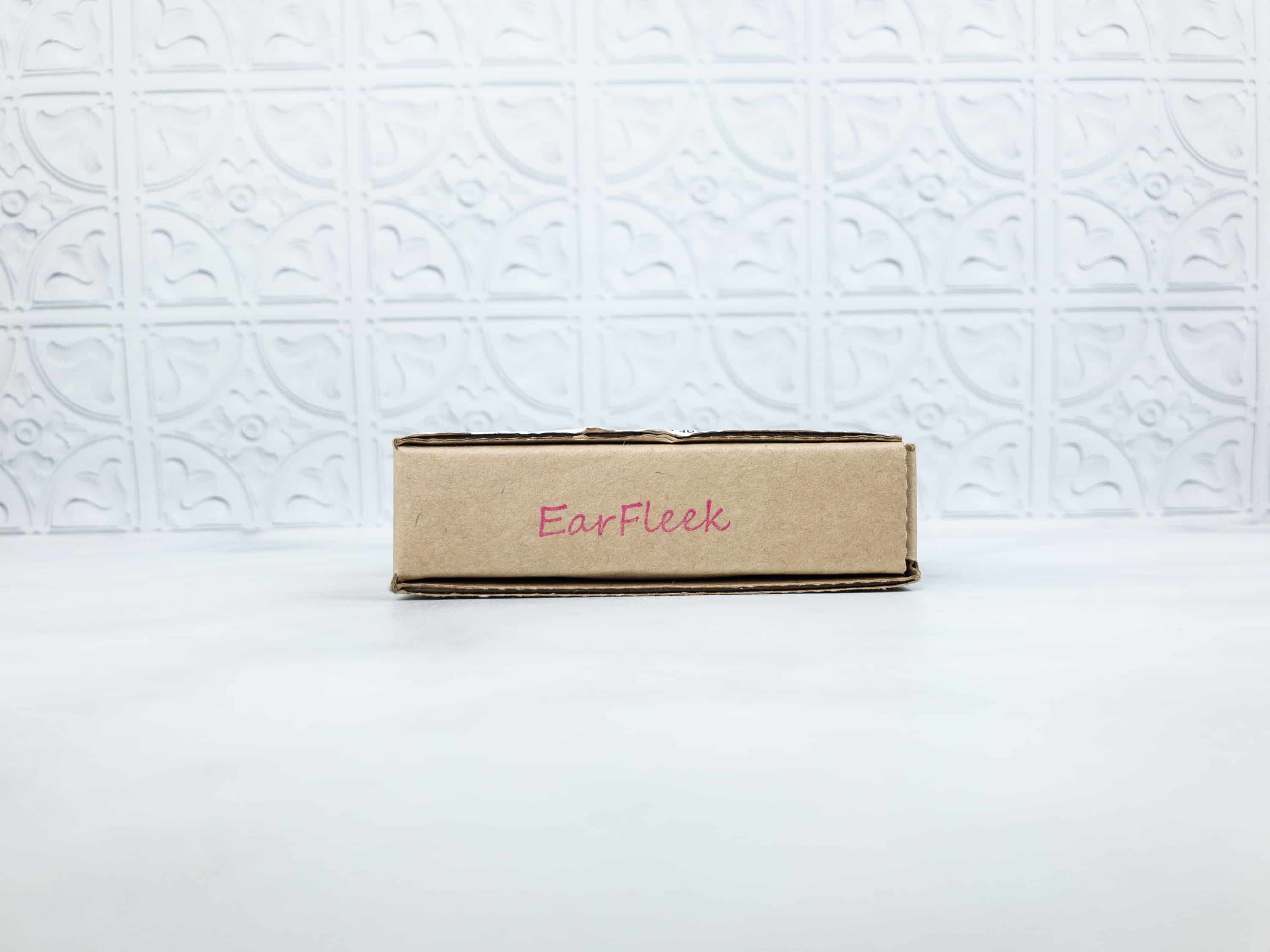 EarFleek is a monthly 100% nickel-free earring subscription that sends the cutest and trendiest earrings that you can pair with your outfit or perhaps you can show off to your friends! In addition to their regular subscription, they offer premium subscriptions for $9.93 per month (includes free shipping). Subscribers can choose from four different styles:
Boho Babe
I Don't Give a Hoot
Minimalist But Groovy
Silly & Fun
This is the review of Premium Boho.
Earfleek offers a unique Tinder-like voting system to help select your next pair! Because this box was sent for review we didn't have access to it, but we wanted to let you know about it! You can turn it off or pick your preferences to better suit your own style. Thanks Anna S!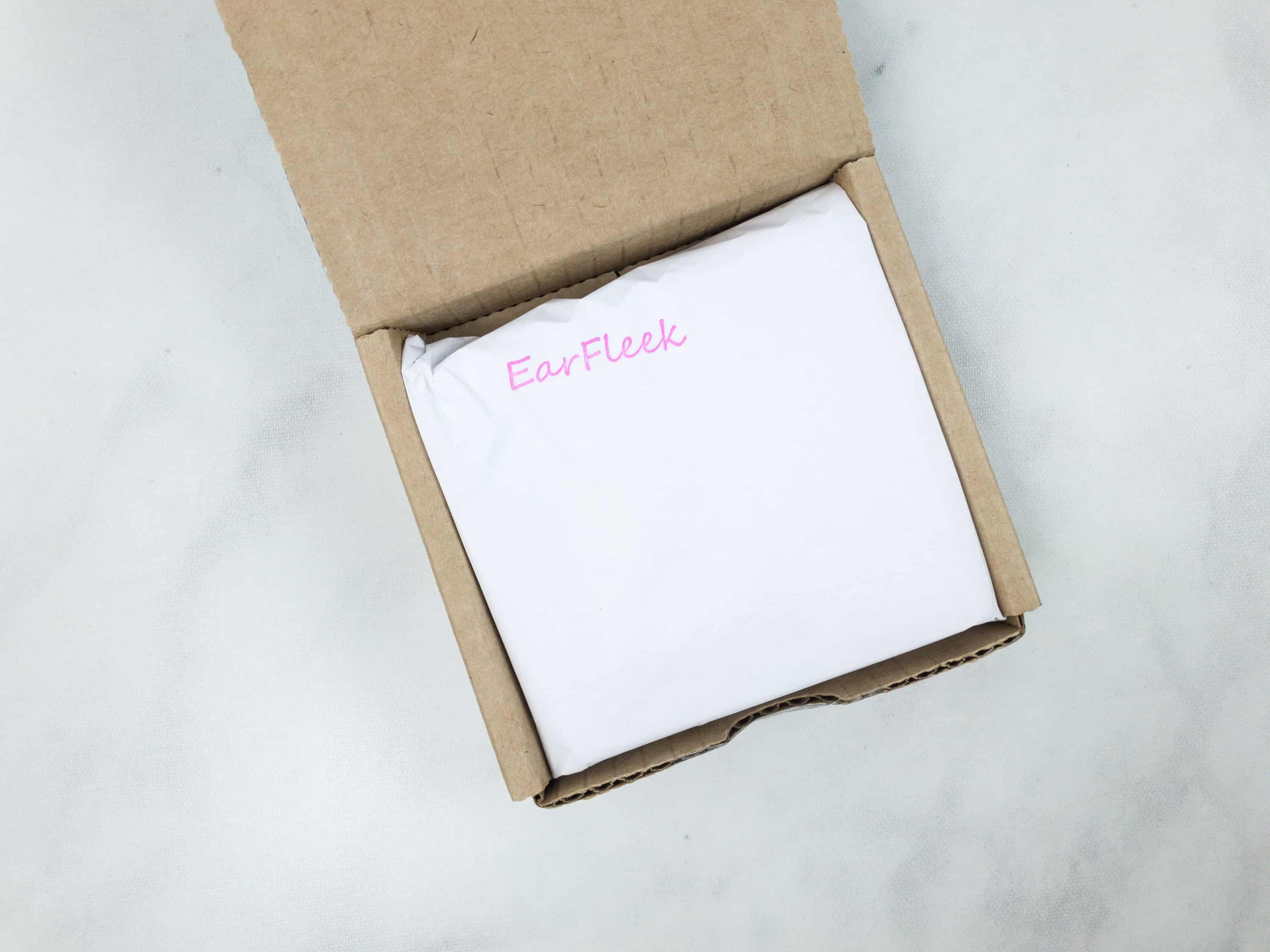 DEAL: Save 50% off of your first shipment! Use coupon code HELLOSTUDS.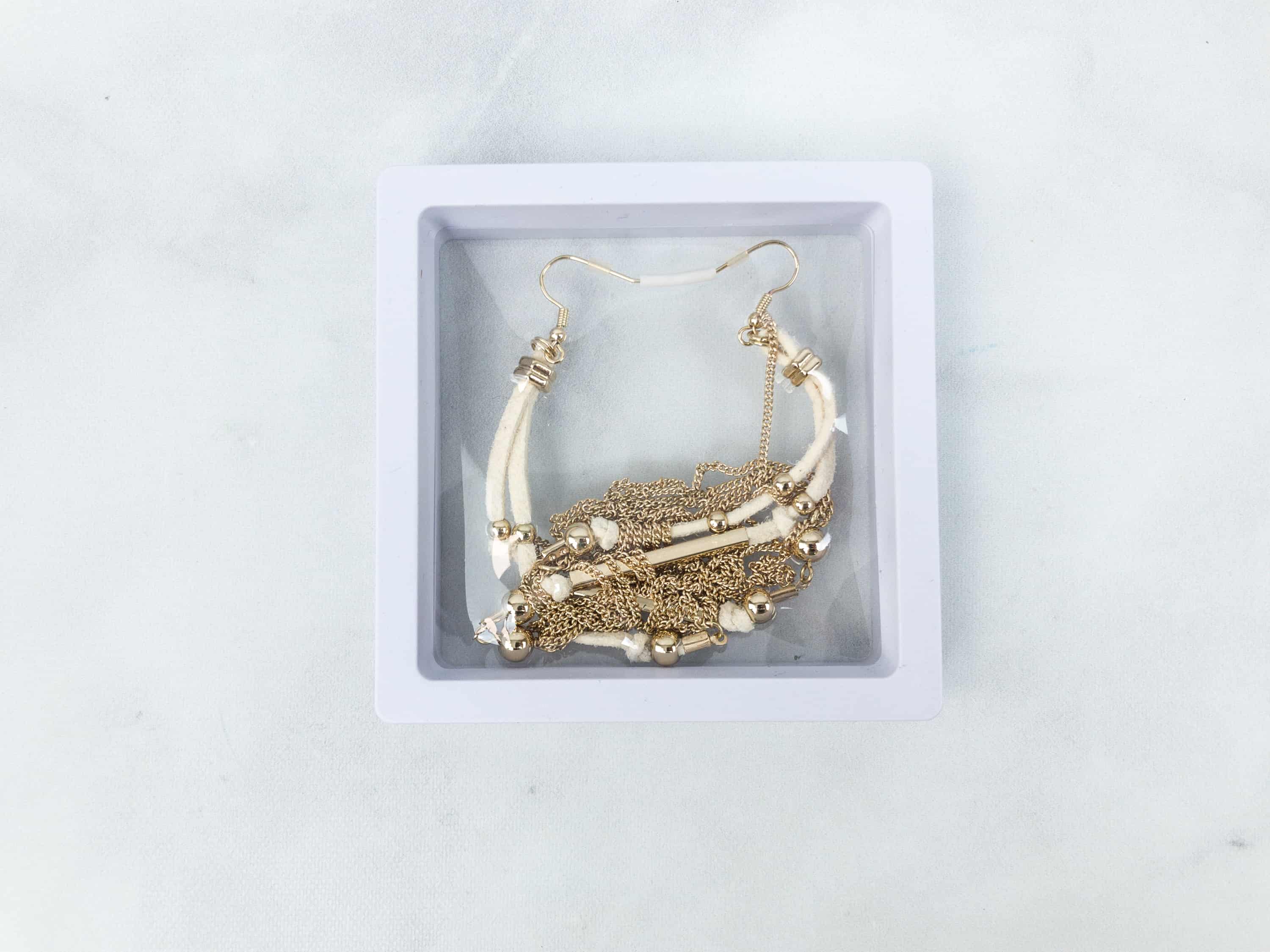 EarFleek Premium Boho Earrings This month's featured boho earrings are in white and gold!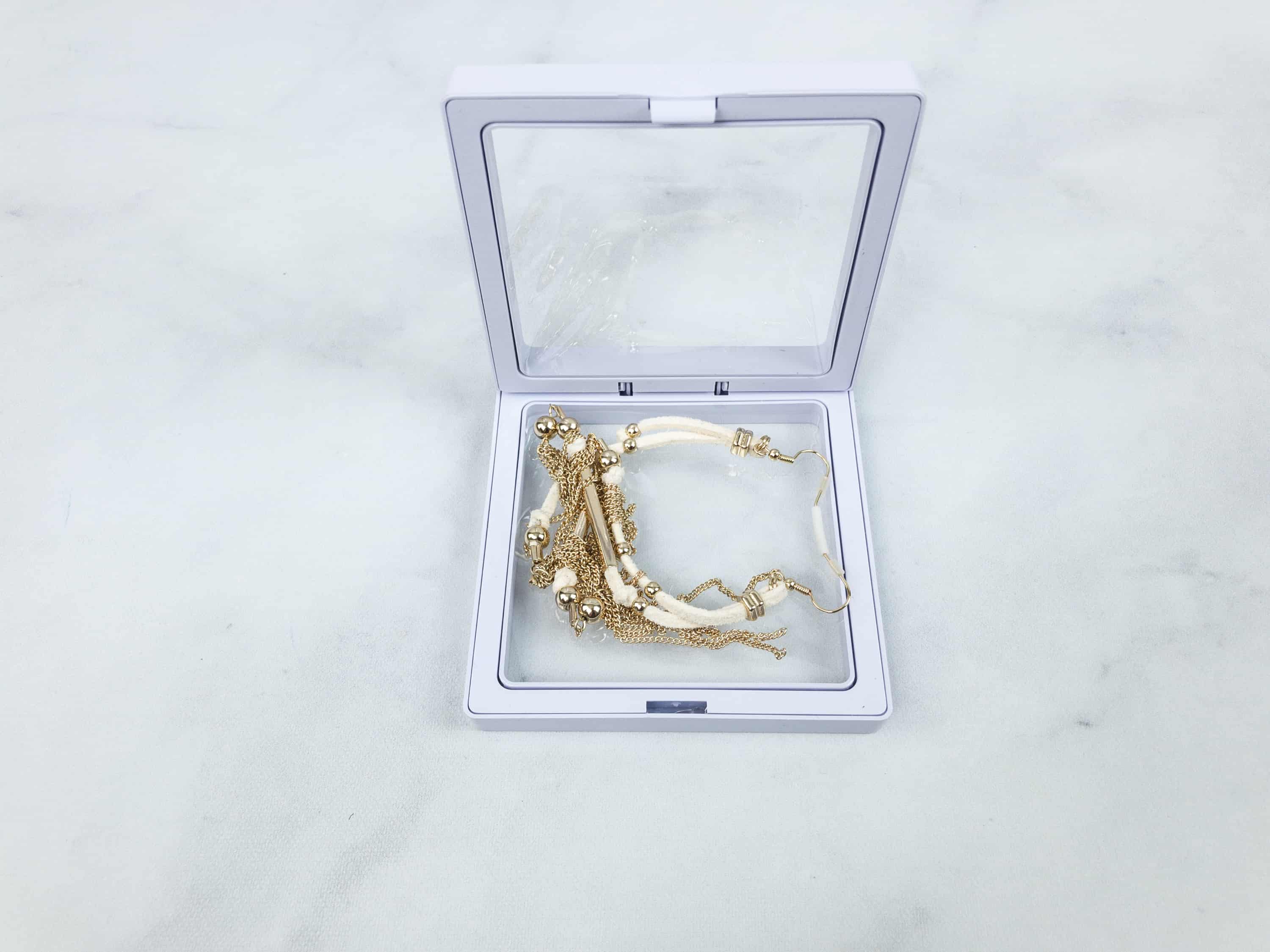 It is encased in a sleek box with a very clean look and easy to access design.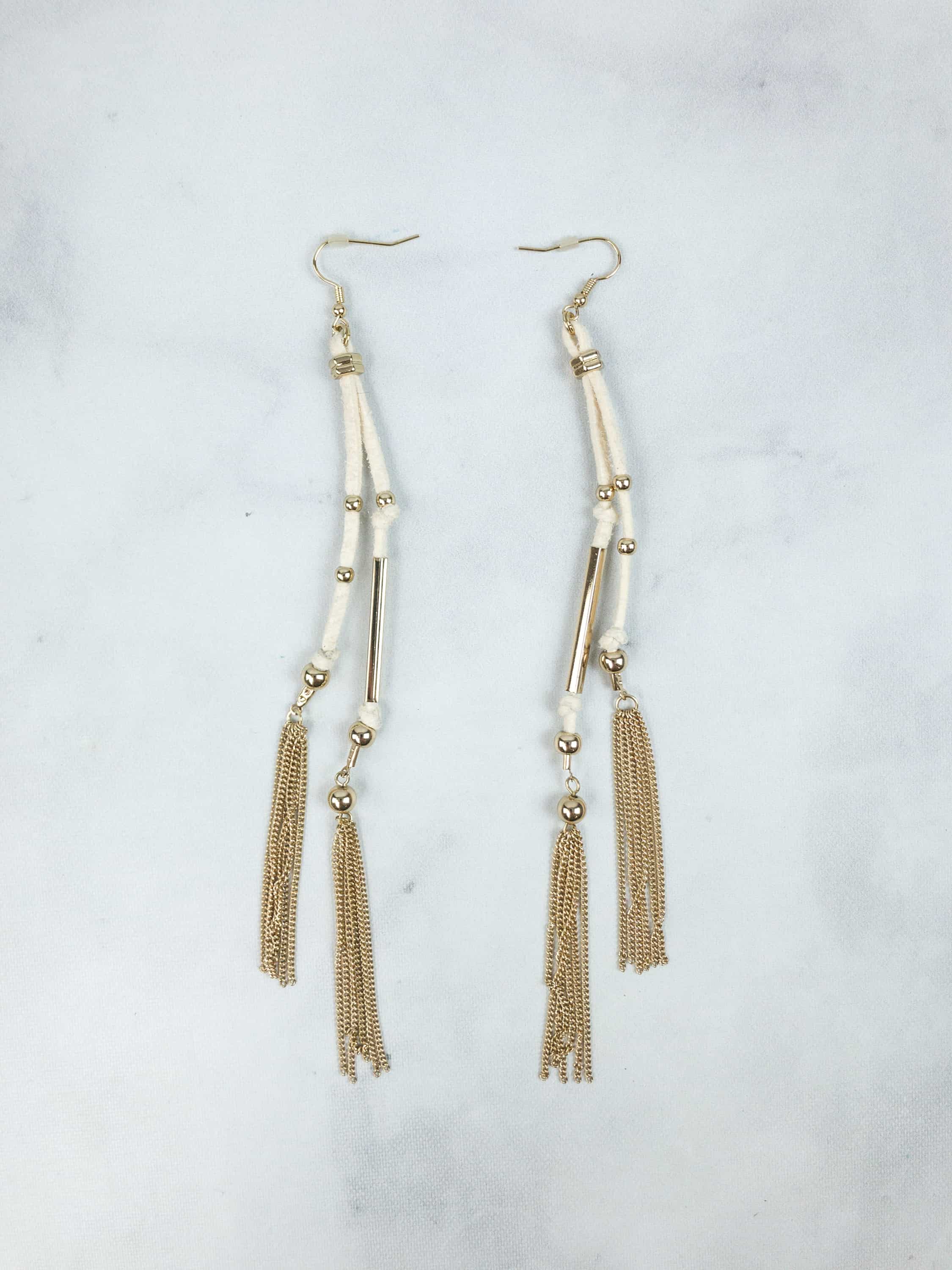 These boho chic earrings are perfect for showing off your uniqueness to the world. The combination of cream and gold beads is really timeless!
Up close, you will see that the earrings are made with a creamy white cord and gold colored beads. It also has gold colored tassels at the end for that added swing.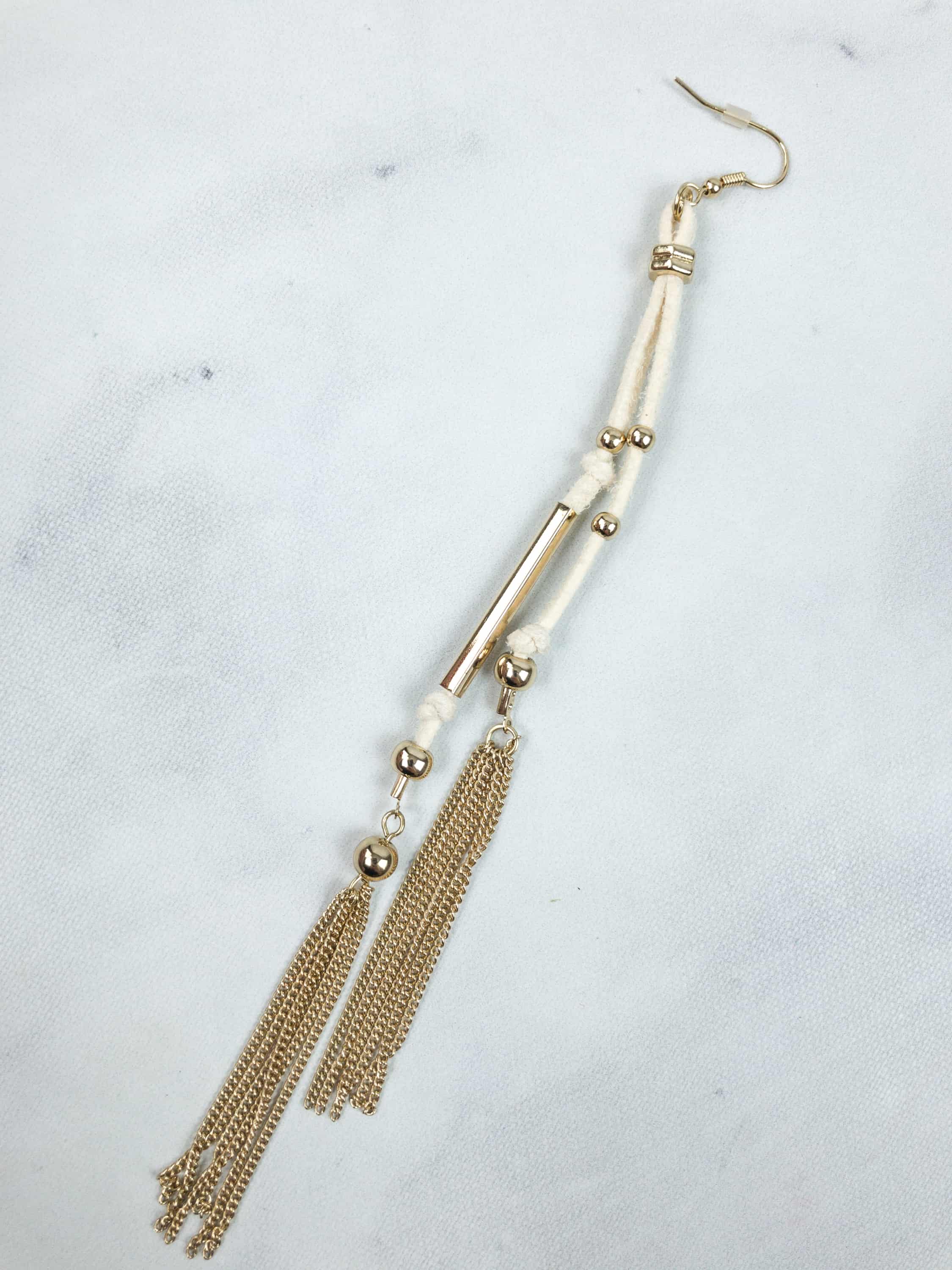 You can see that one cord is longer than the other. I think they are quite eye-catching!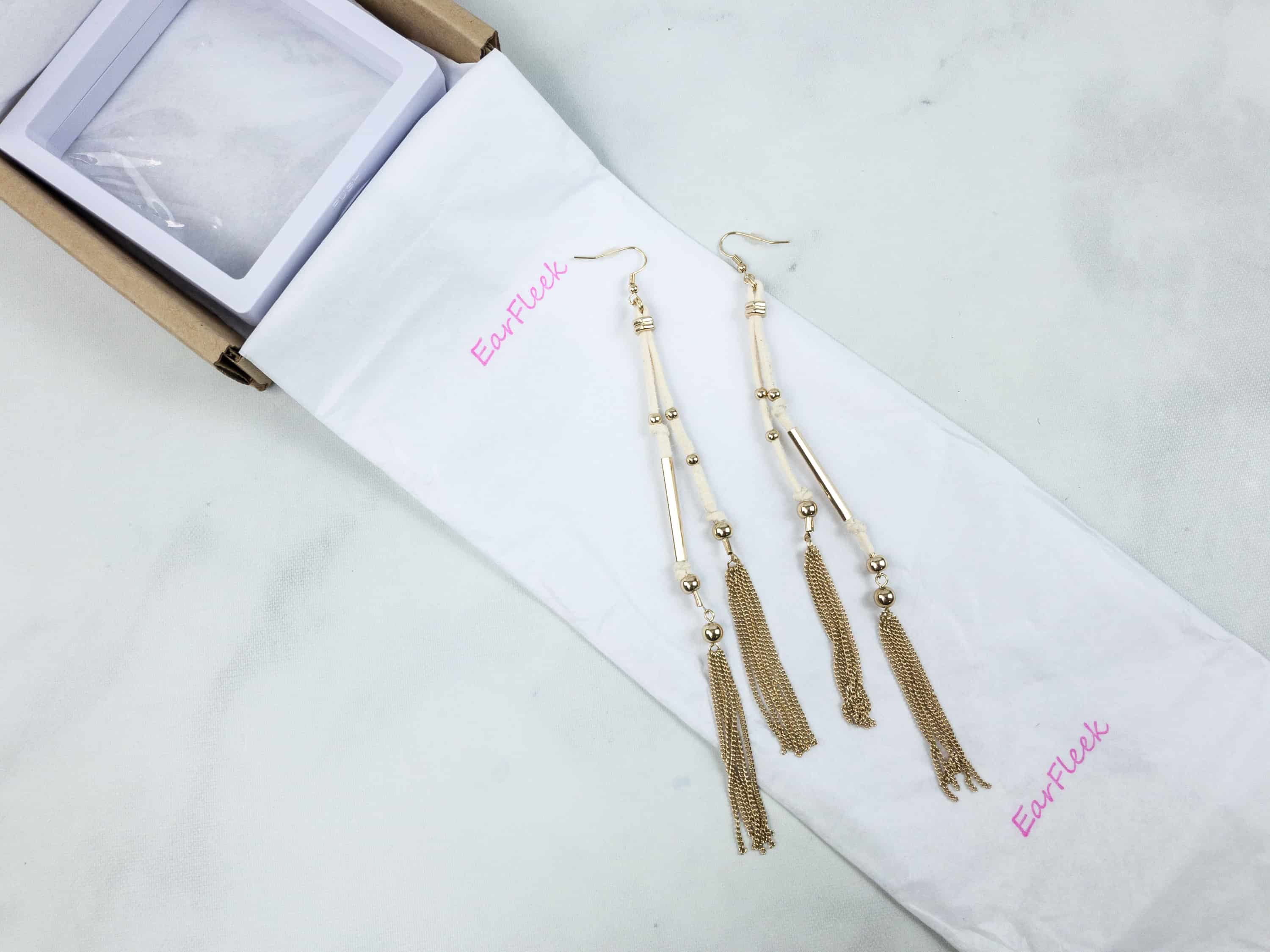 These dangling earrings can be paired with a casual or semi-formal outfit which makes this quite versatile.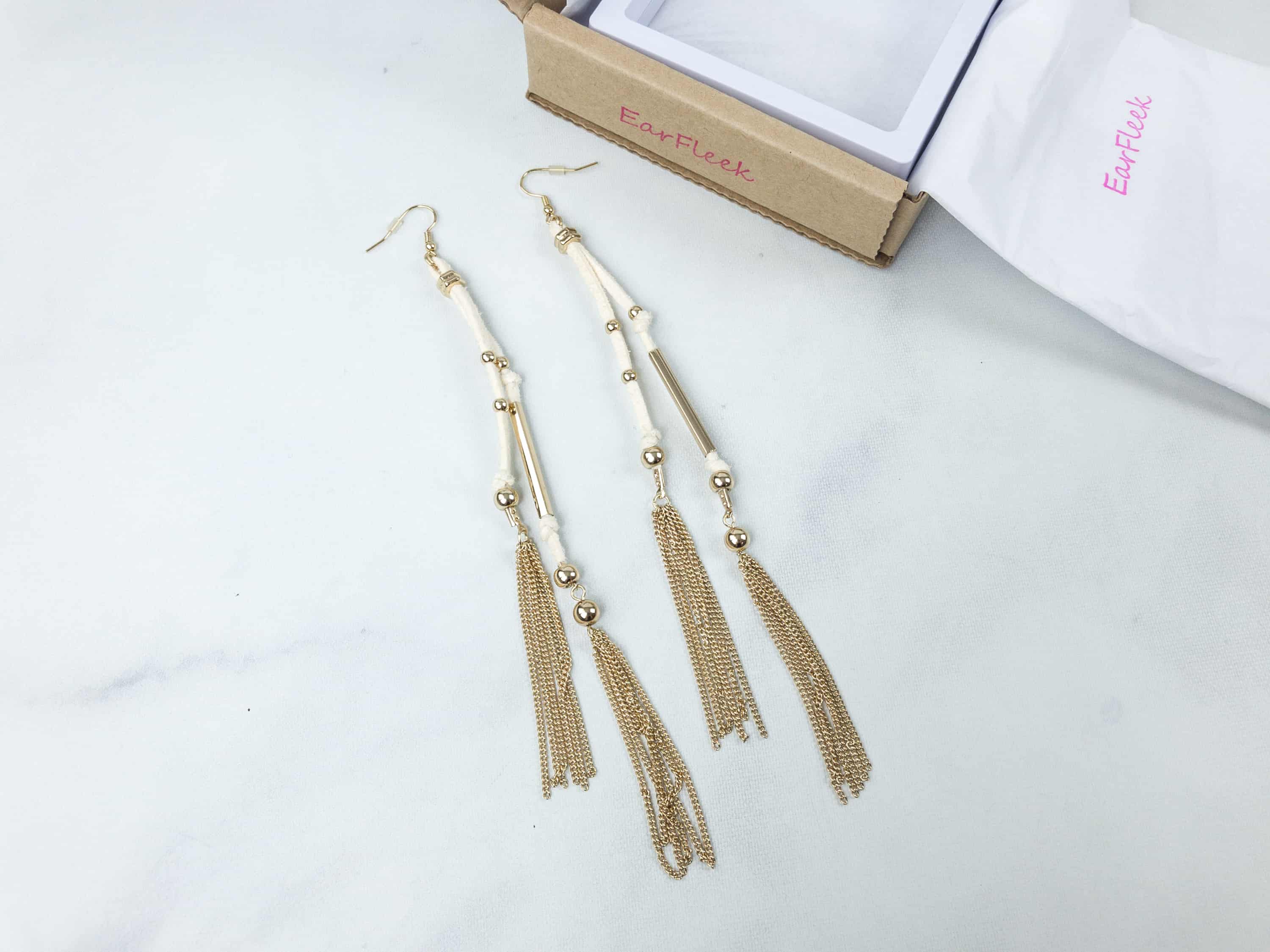 The details on these earrings are interesting because of the mismatched length plus golden chain tassels.
EarFleek definitely surprised me with this unique pair of boho earrings. I love the combination of white and gold, which makes a great accessory whether for day or night. Just like all other EarFleek subscriptions, this one is nickel-free. It comes with a case which is perfect for gifting and also makes for easy storage. All in all, it's a great subscription to try for anyone who is obsessed with earrings!
What do you think of this month's box?