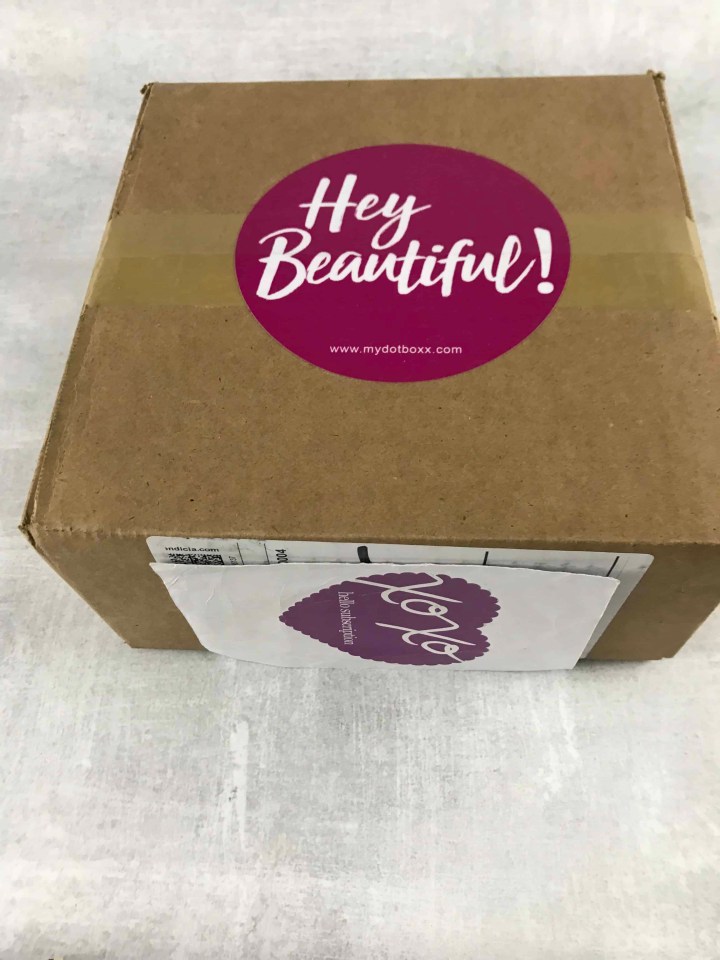 Dot Boxx is a period subscription box for ages 9+. They deliver period essentials to spoil yourself or a female you love. Each box includes up to 4 additional products including beauty, skincare, treats, and fun, trending accessories. They also offer customized boxes for tweens and adults. The price of this box is $37.99 with $6 shipping and handling, without period essentials it's $34.99.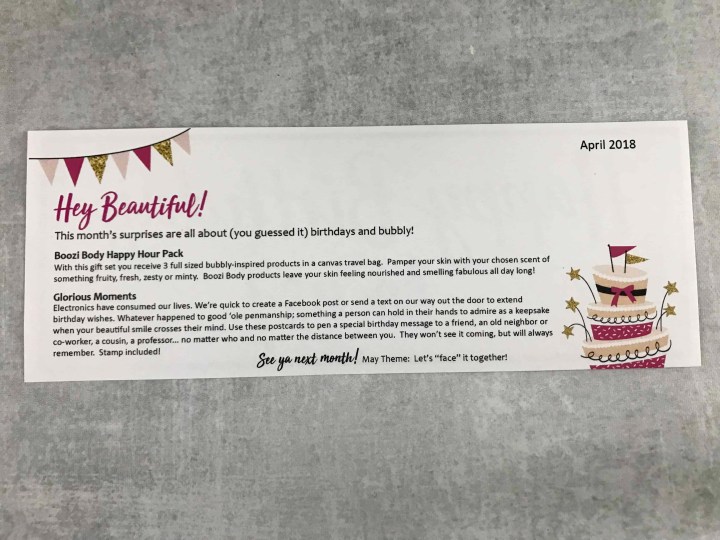 Here's the content card with details. This month's theme is surprises. I love birthdays, in fact my birthday is my second favorite holiday of the year.
DEAL: Save 20% off your first box! Use coupon code HELLOSUB.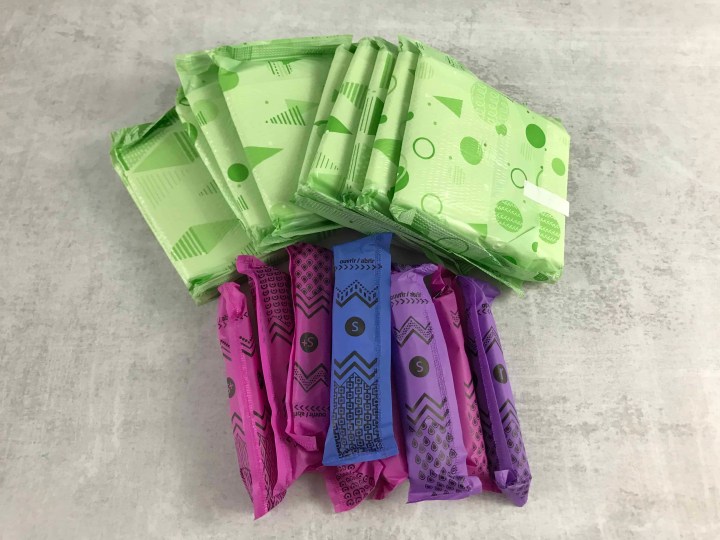 Period Stuff. I love that this box of necessities is packaged together and takes nothing away from all the pampering goodies. Pads and  tampons… everything I need without going to the store. Does it get much better than this, I think not.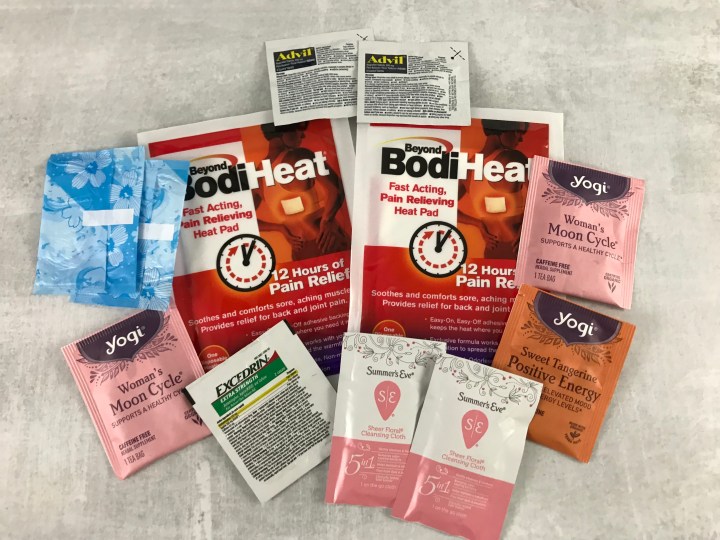 Teas. (Note: you only get tea in your boxx if you selected to receive it). No matter what the tea it has a great place in our house especially during period week. We use it to help keep the cramps and mood swings at bay. Heating Strips are a girl's best friend, diamonds are overrated! These strips are life saving and now I would not be caught during period week without them. Advil and Excedrin for those awful craps and that headache that just wont go away. I also keep these in my purse just for any old time because they are so convenient. Cleansing wipes and panty liners, is there anything Dot Boxx doesn't think of, I'd say no way.
Glorious Moments. A great way to send a surprise in the mail, these postcards come already stamped! I love that they call out how fast people are to send a text or email but not a letter via snail mail. I'd like to get a beautiful postcard in the mail, I'm sick of just getting bills and junk mail in my box. I just can't decide who will get the first one.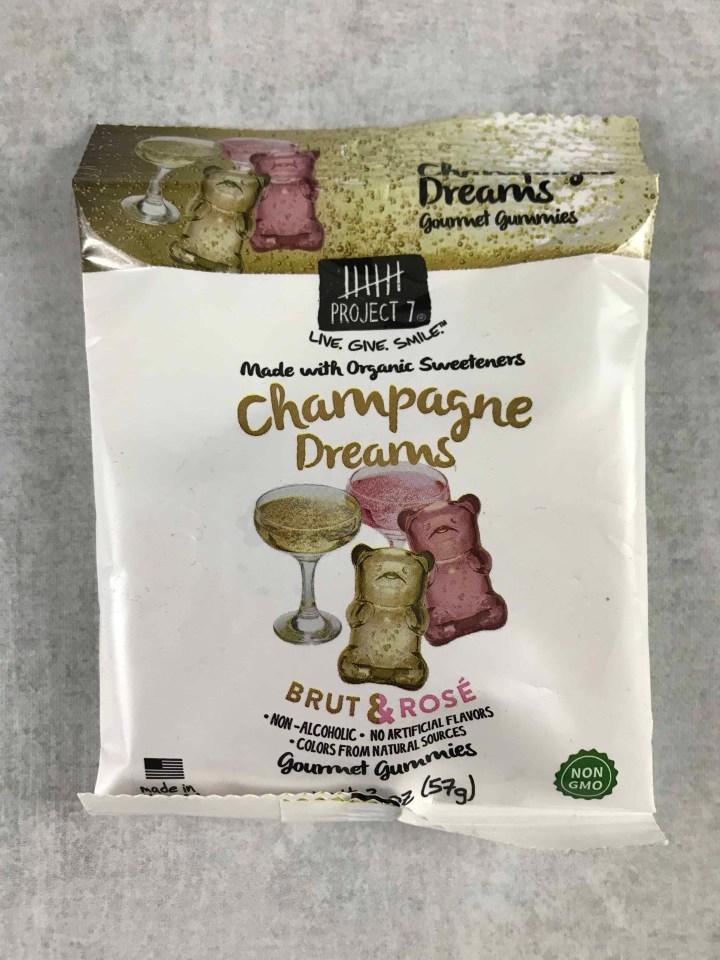 Project 7 Champagne Dreams in Brut & Rose. Champagne inspired gummy bears… so delicious! These are so good and I can eat them all day long because they have no alcohol. I would also like to take a moment to say that the colors are a perfect representation of Brut and Rose.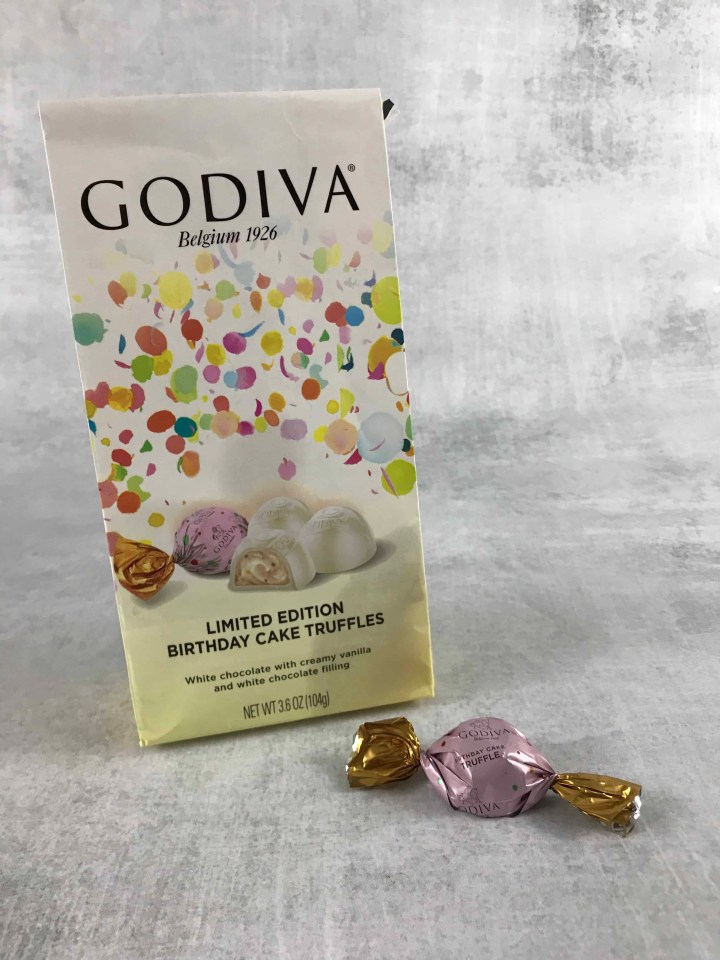 Godiva Birthday Cake Truffles. A very sweet treat, they even had sprinkles in the middle. Fortunately they only needed about 20 minutes in the refrigerator to regain shape after sitting on my porch all day. The other good thing is the melting didn't damage the taste.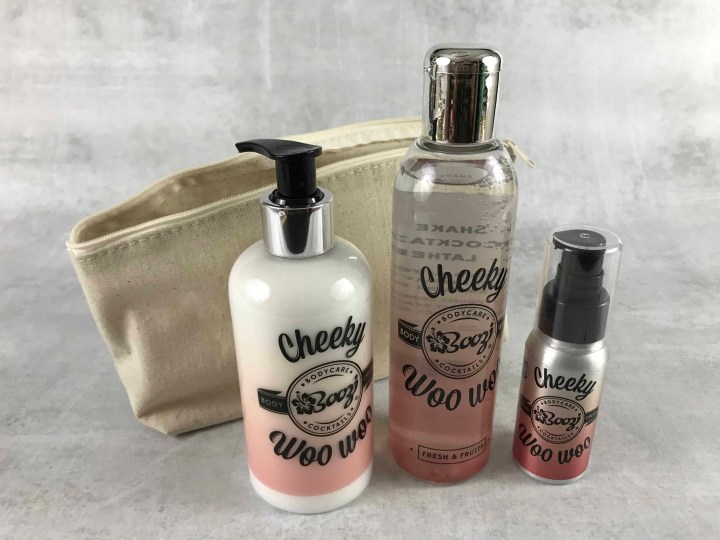 Boozi Body Happy Hour Pack. Three full sized bubbly-inspired products in a canvas travel bag. My set is fruity and fresh… I wish it came with a recipe card. This body set is bound to make your skin feel nourished and smelling fabulous all day or night long.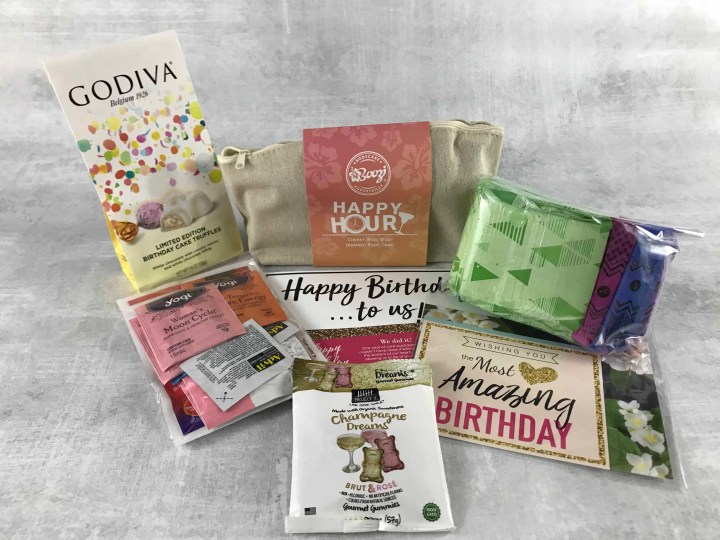 Dot Boxx is a great way to treat yourself or someone else every month. They always make sure I am the star of the show by making it about pampering myself and just tossing in the necessities. The label that says Hey Beautiful! always makes me smile and gives my step an extra bounce. I can't decide which product is my favorite, guess I'll just have to keep trying them until I figure it out. I can't wait to see what comes next month.
What do you think of this month's Dot Boxx? Let us know in the comments!