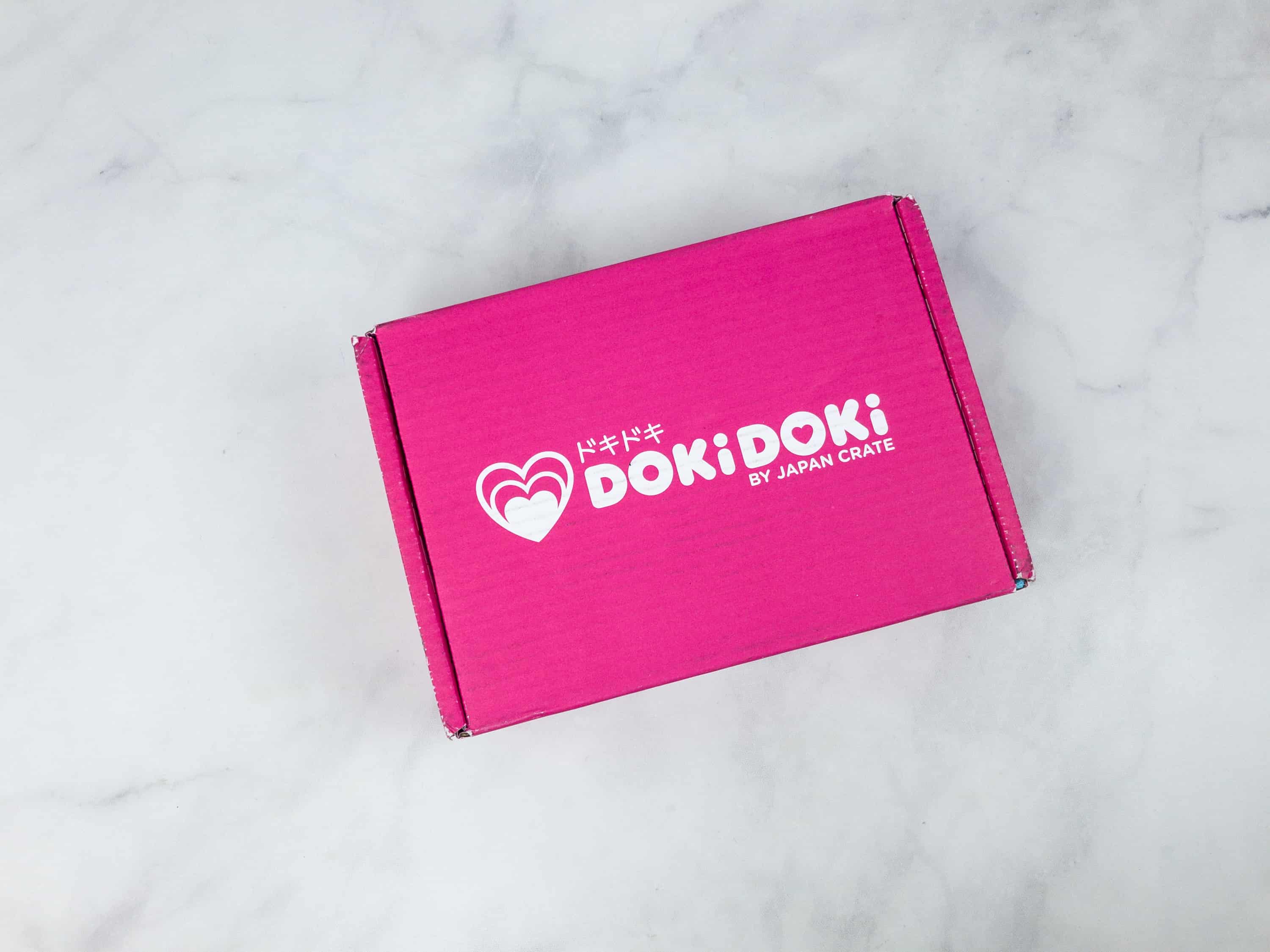 Doki Doki is a monthly kawaii subscription box from Japan Crate. Every month, you'll receive super cute Japanese items – accessories, stationery, plushies, and other adorable Japanese goodies.
It's overflowing with cuteness!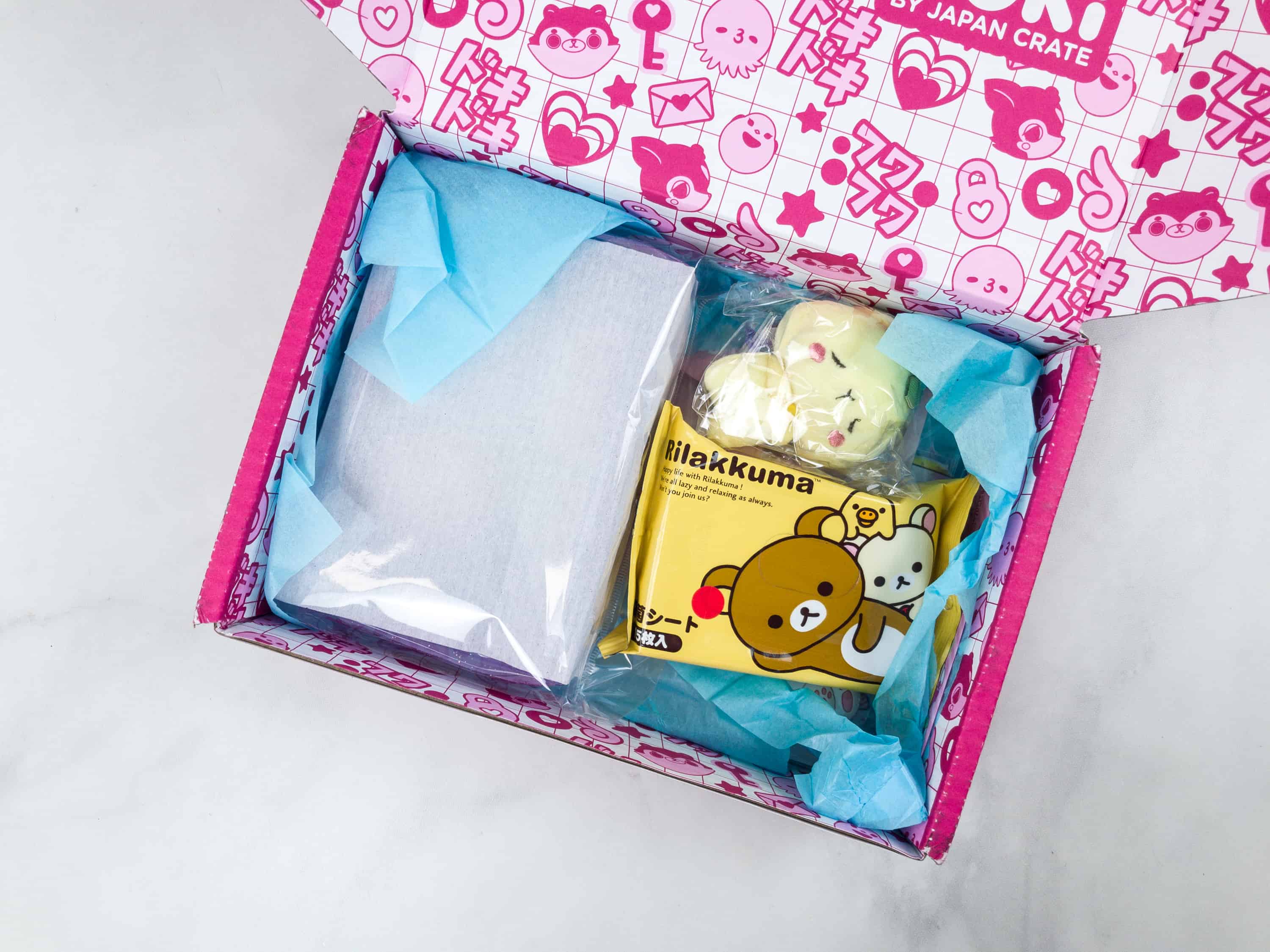 DEAL: Use coupon code HELLO to save $3 on your first box!
The cover art this month is so kawaii and is by Peachcosmos.
The card also has a fun comic strip!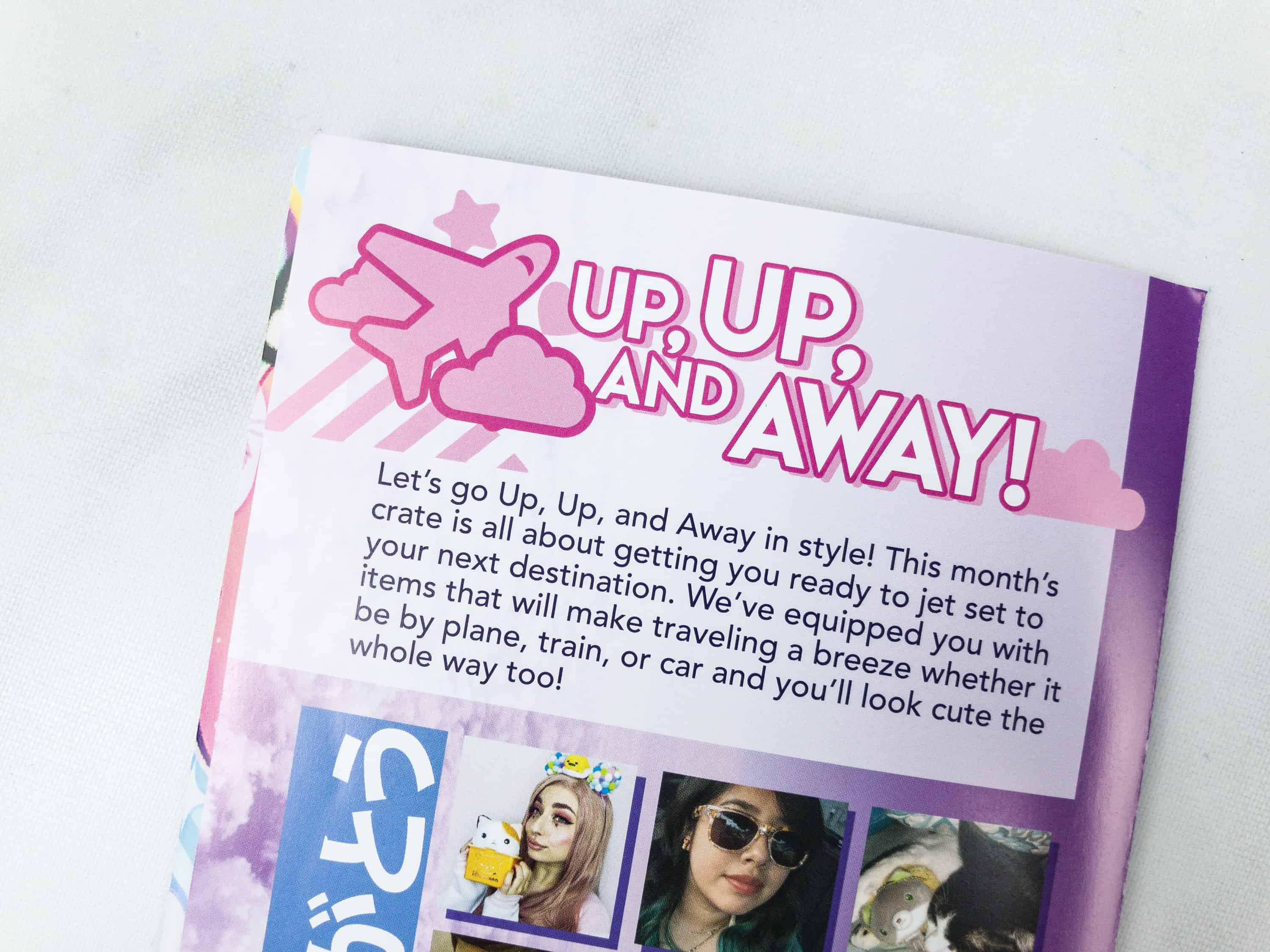 May 2018 theme is UP UP AND AWAY!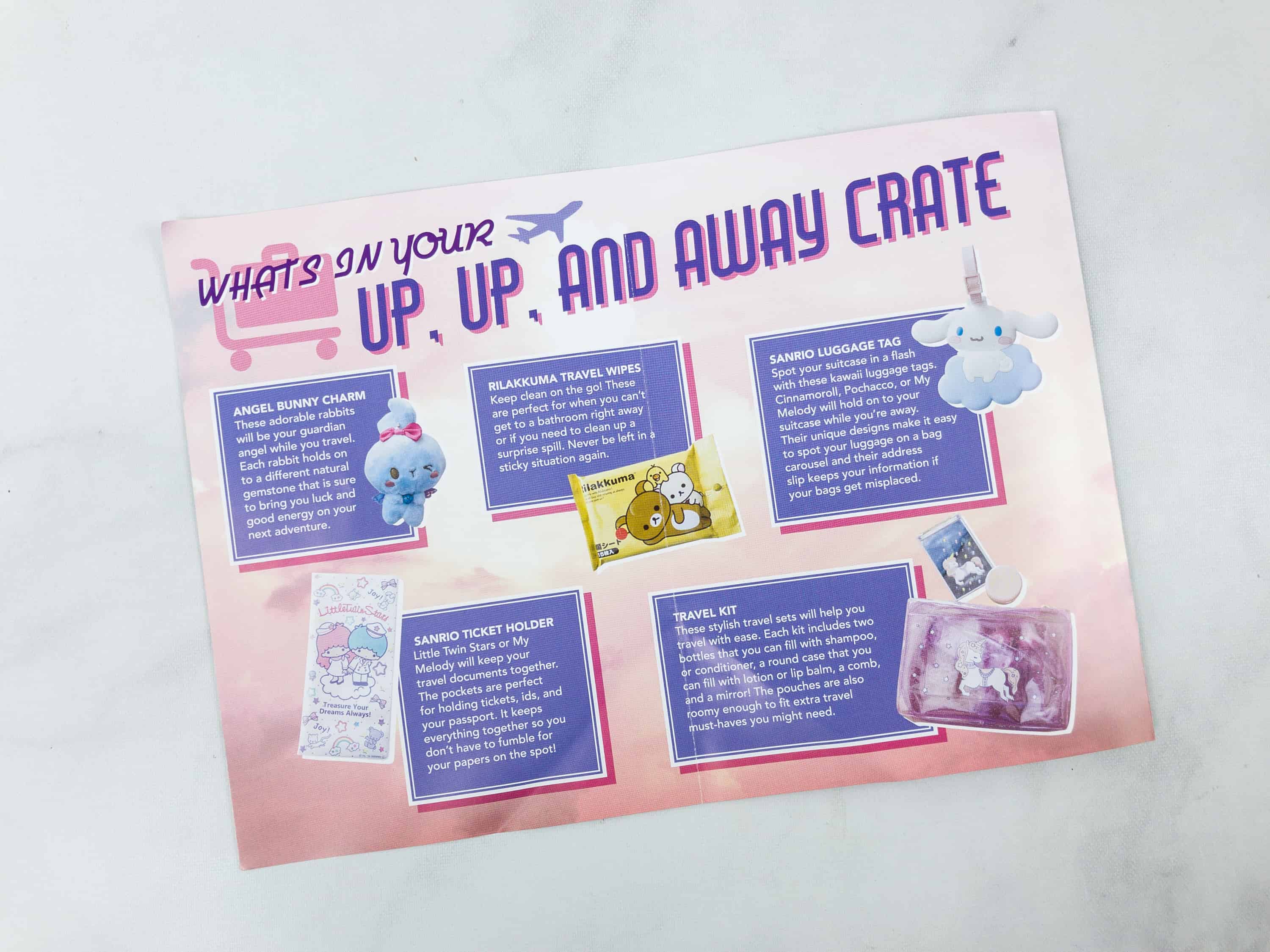 The info sheet includes photos of the items, plus a brief description of each.
Everything in the May 2018 box!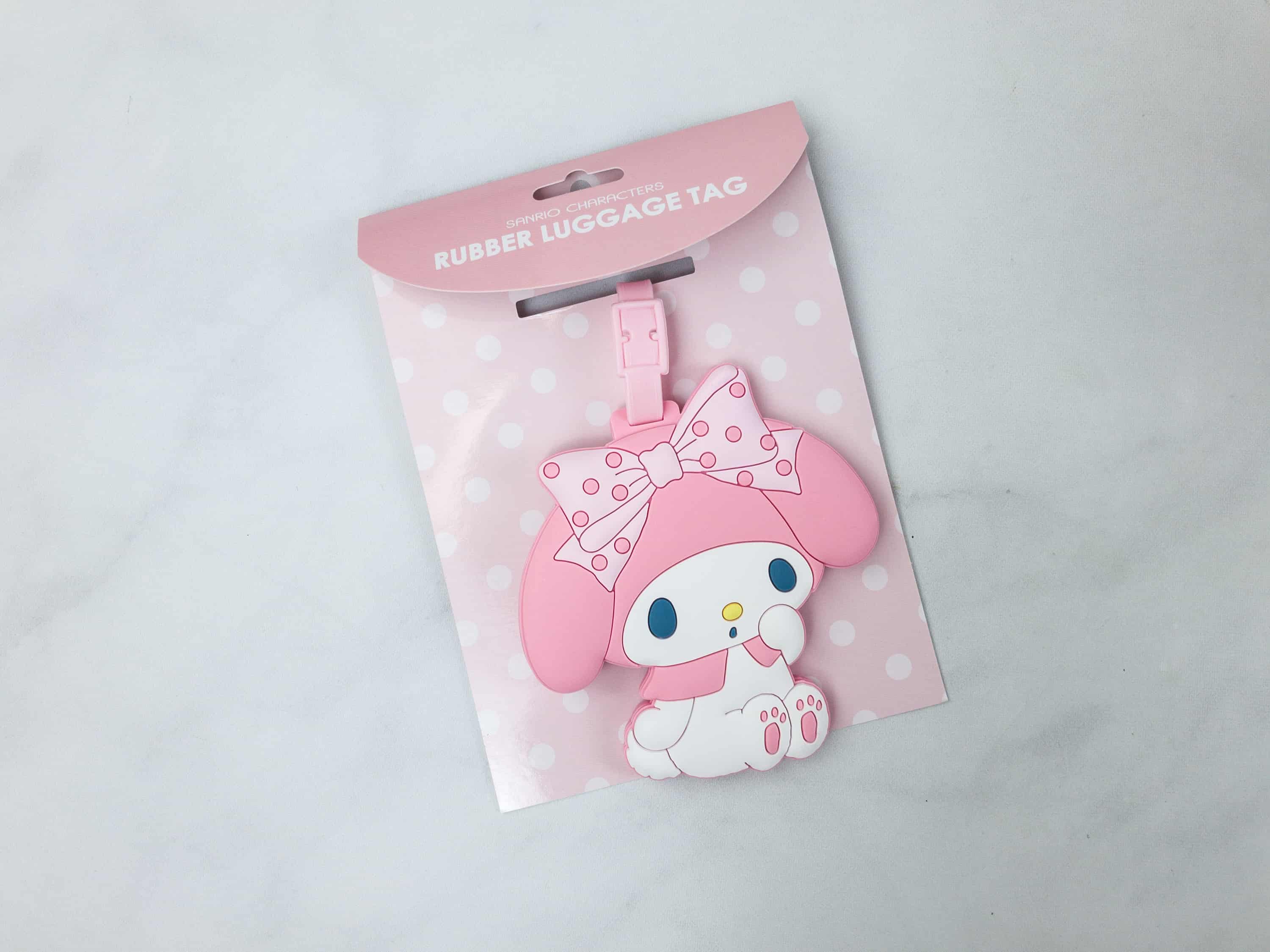 Sanrio Luggage Tag. This My Melody luggage tag is such a kawaii way of keeping your belongings easily recognizable. Other subscribers might have received it in other variations like Cinnamoroll or Pochacco.
It's a licensed Sanrio item!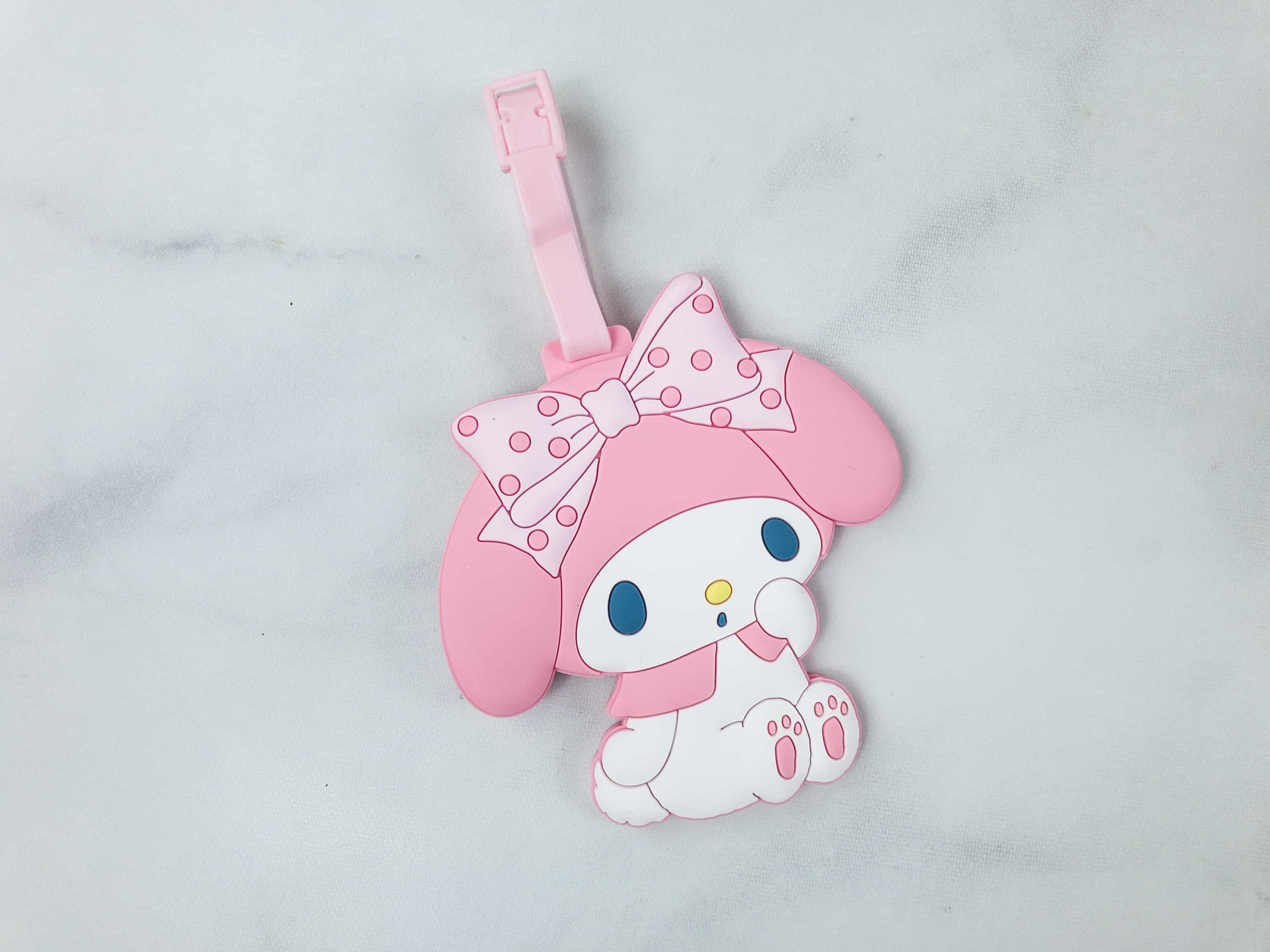 It's made of rubber and it has a strap you can easily attach to your luggage handle or zipper.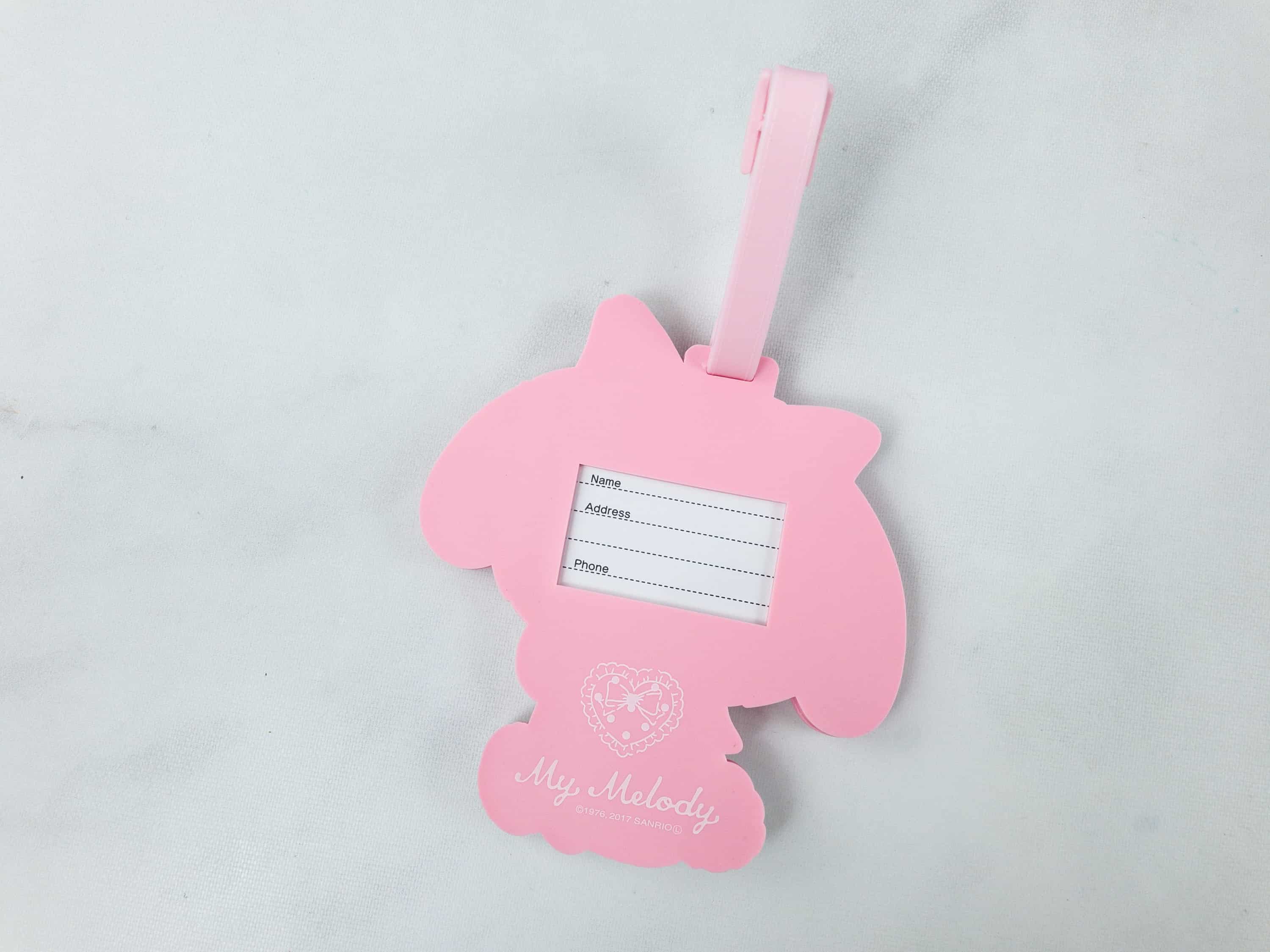 There is a label at the back of the luggage tag so that it will be easier for you to write your details on the card.
Rilakkuma Travel Wipes. Wipes are useful for quick touch-ups when you are on-the-go. Of course, they made it more kawaii by putting Rilakkuma and friends on the packaging. The wipes smell good!
Angel Bunny Charm. Each bunny carries a gemstone and, according to Doki Doki, it's meant to bring us luck and good energy. Our bunny is yellow and holds a yellow gem too!
Well, you can't call this an Angel Bunny without wings, right? The blue wings attached to its back looks really magical.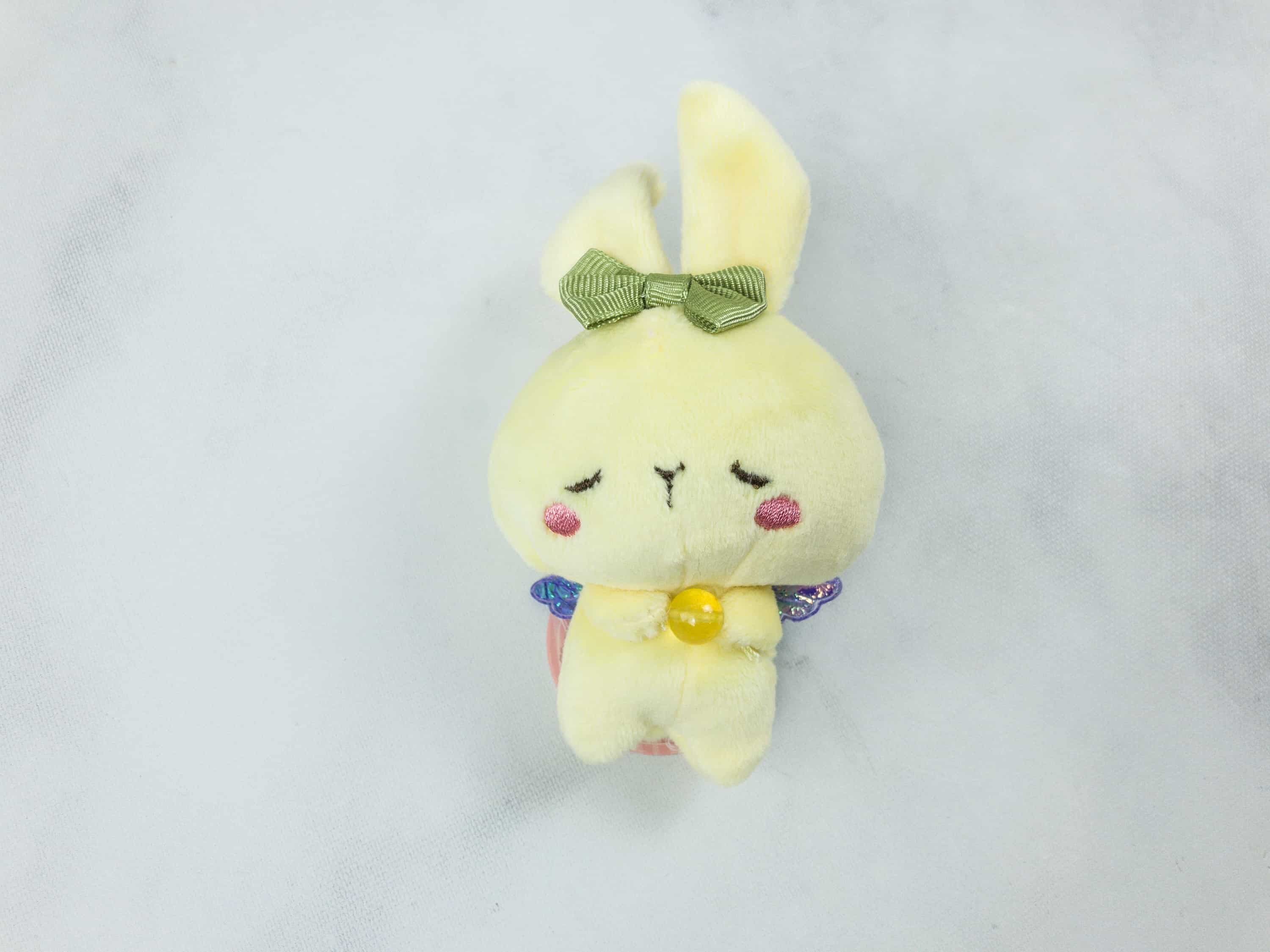 It's soft and squishy too!
Sanrio Ticket Holder. Keeping boarding passes safe and intact has never been this cute. Subscribers will get either a My Melody holder or Little Twin Stars holder. We got the latter!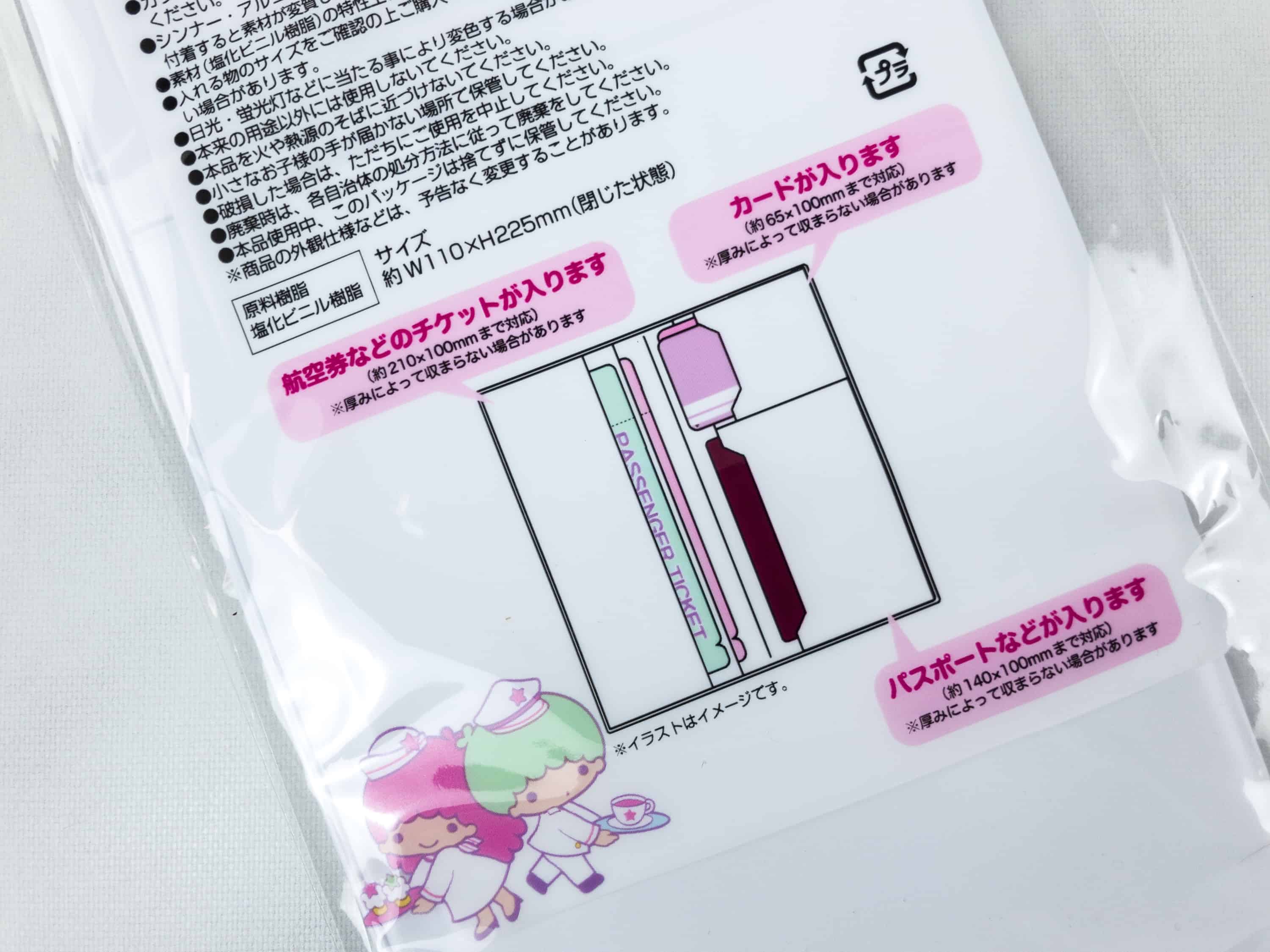 It has different pockets where you can store various items.
Everything about it is kawaii! Aside from Lala and Kiki, there are also other cute stuff featured on the cover like ribbons and rainbows.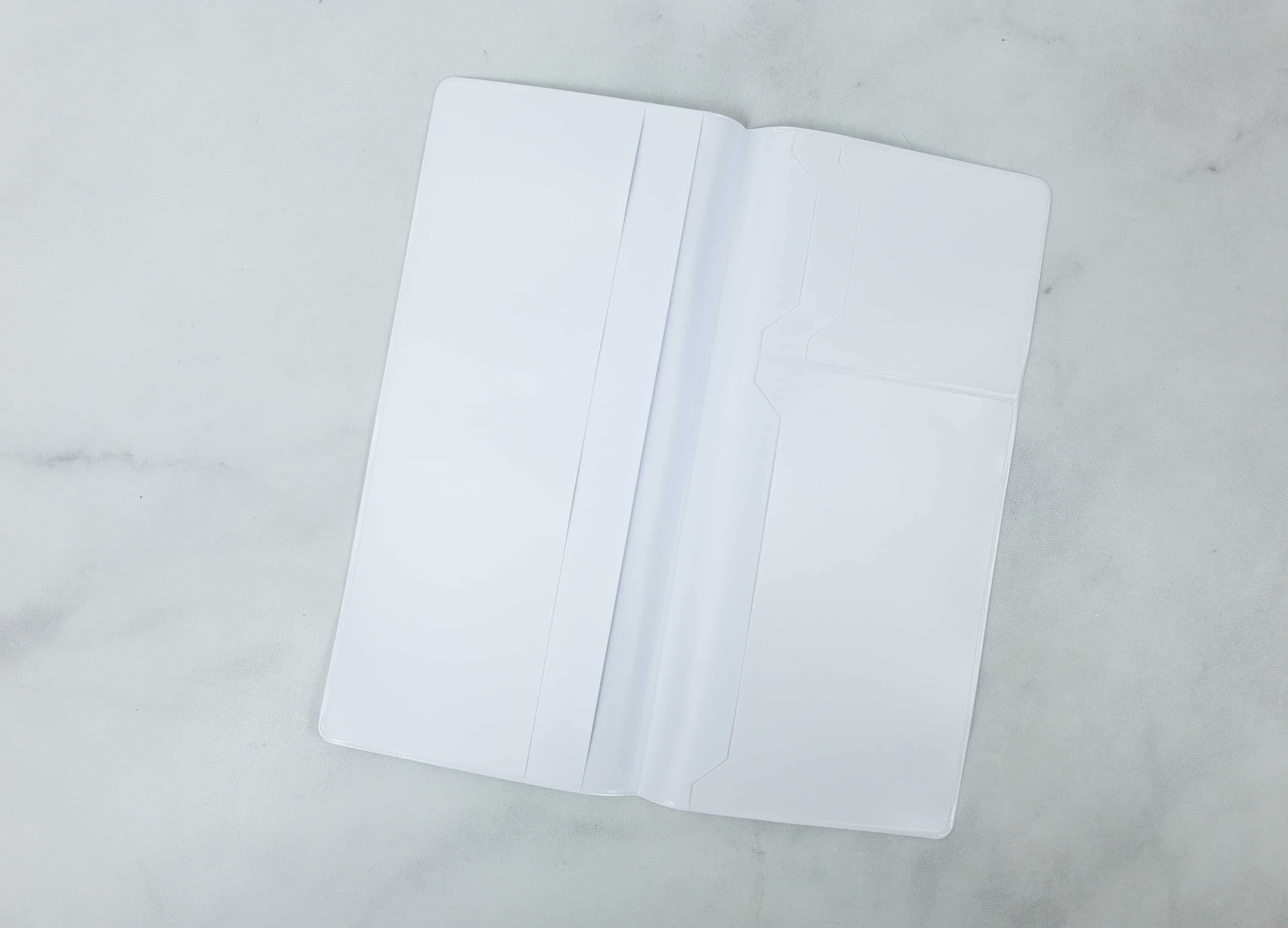 Aside from tickets, you can also put your passport and IDs here. There are lots of pockets for everything! This is a much better idea than my usual MO – stuffing it in my bra (seriously!).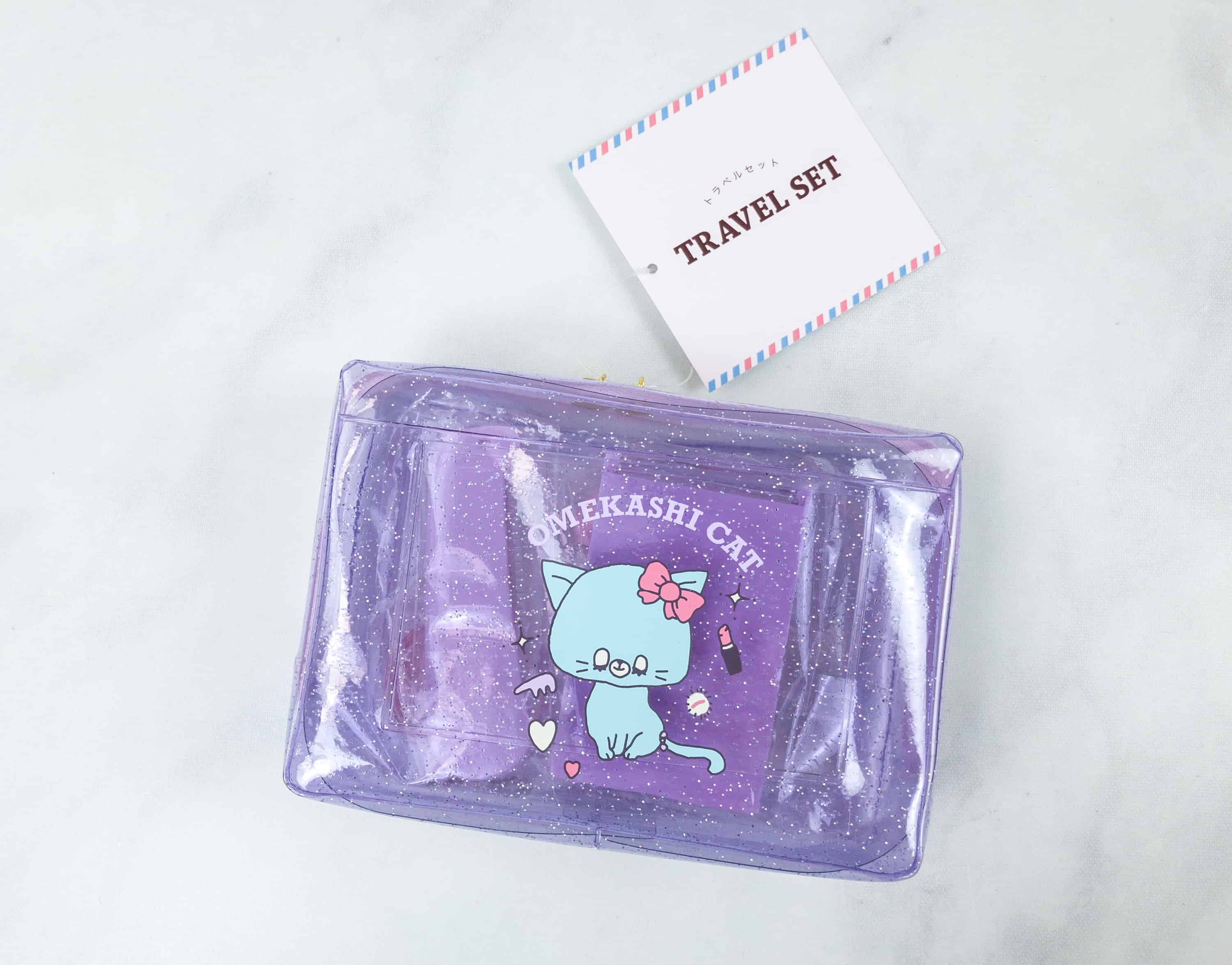 Travel Kit. Each kit contains two bottles, a round case, a comb, and a mirror. The pouch is available in different designs and we received the one that features Omekashi Cat.
It's semi-transparent so you can still recognize what's inside your kit. I love the purple glitter!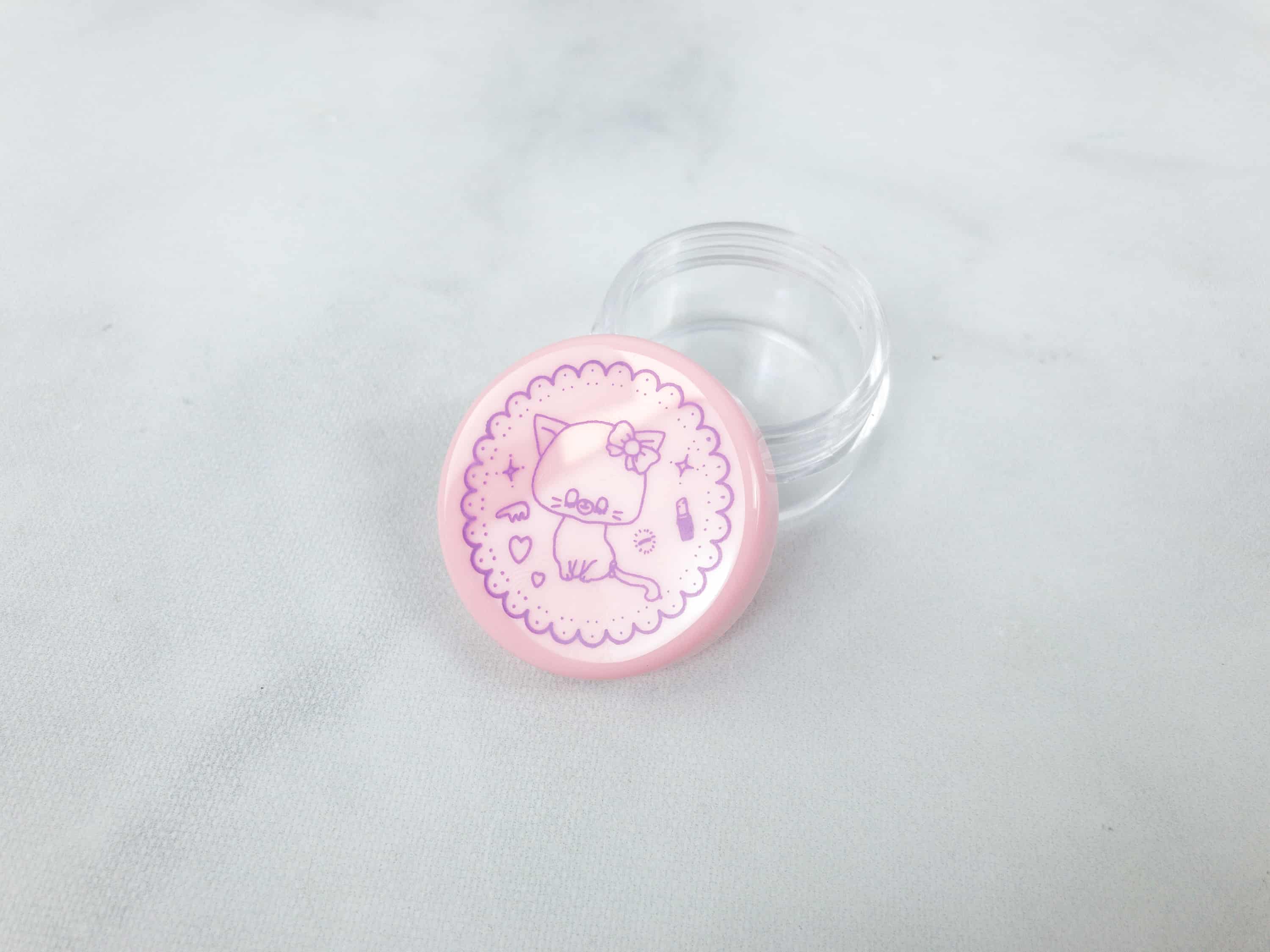 The round case has a pink cap which also features Omekashi Cat. This is the perfect travel size for powder, lotion lip, balm, and the like.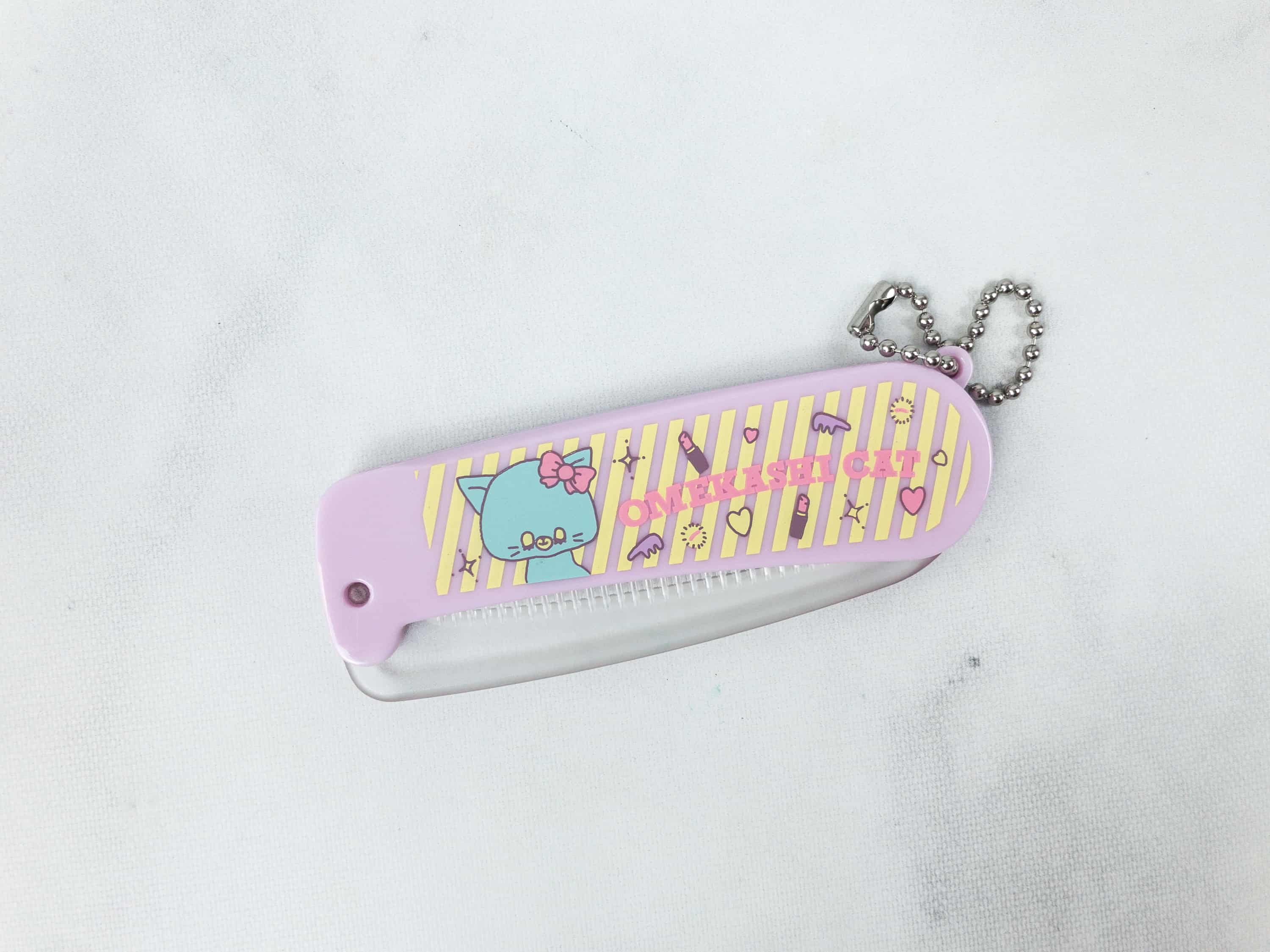 There's also a cute foldable comb! If you want to easily reach the comb whenever your hair needs a fix, you can even attach it to your bag using its chain.
All that you have to do is to pull at the spine of the comb from the handle to reveal this fine-toothed comb. Of course, the blue cat is present on it too!
No travel kit would be complete without a compact mirror. This small rectangular mirror comes with a plastic cover so your mirror won't be scratched or tarnished easily.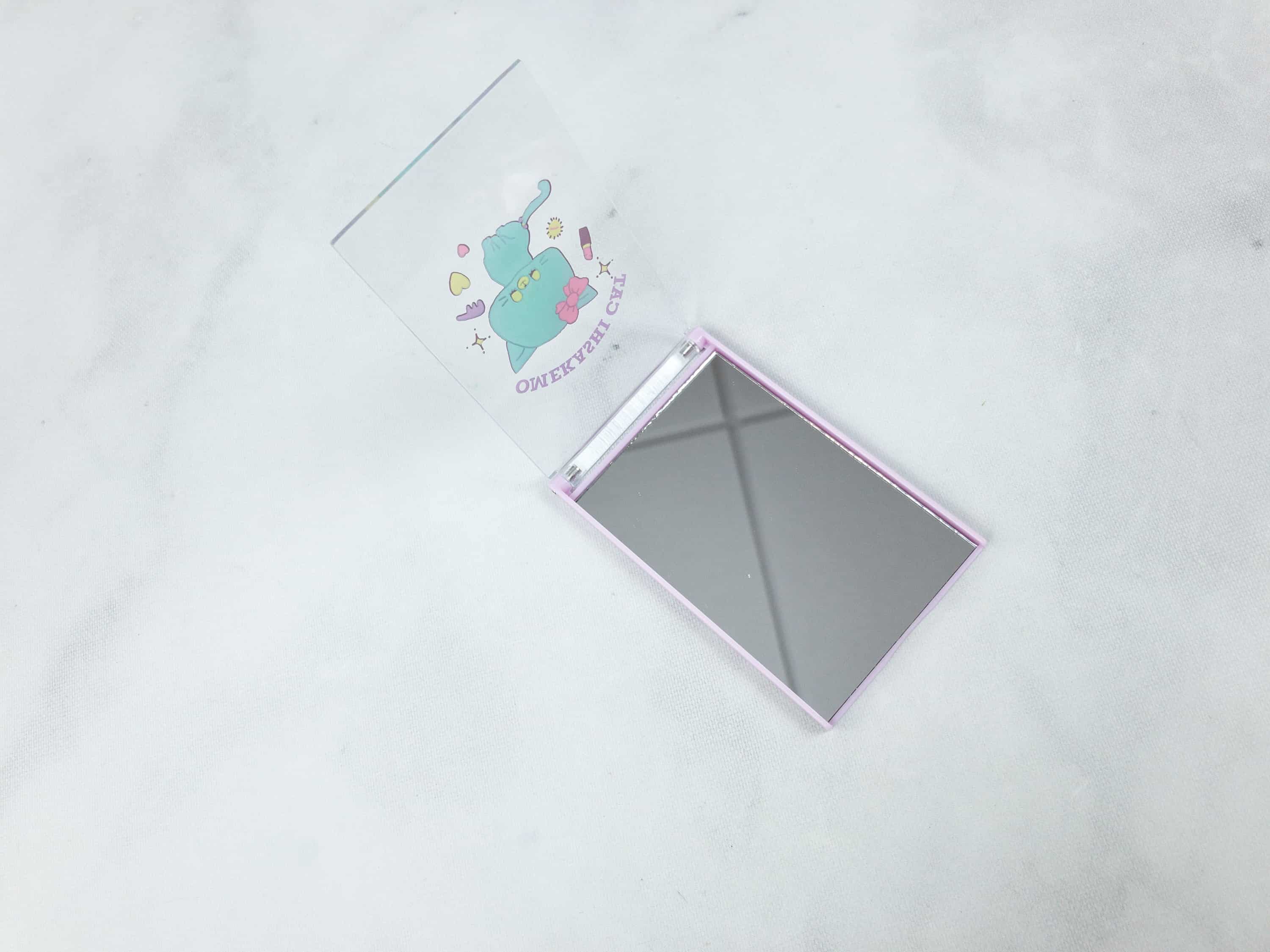 This mirror is small and it's easy to use, especially when you just need to check if your makeup is still on point!
I find these travel bottles really handy too. You can put shampoo and conditioner in them, as well as other skincare products.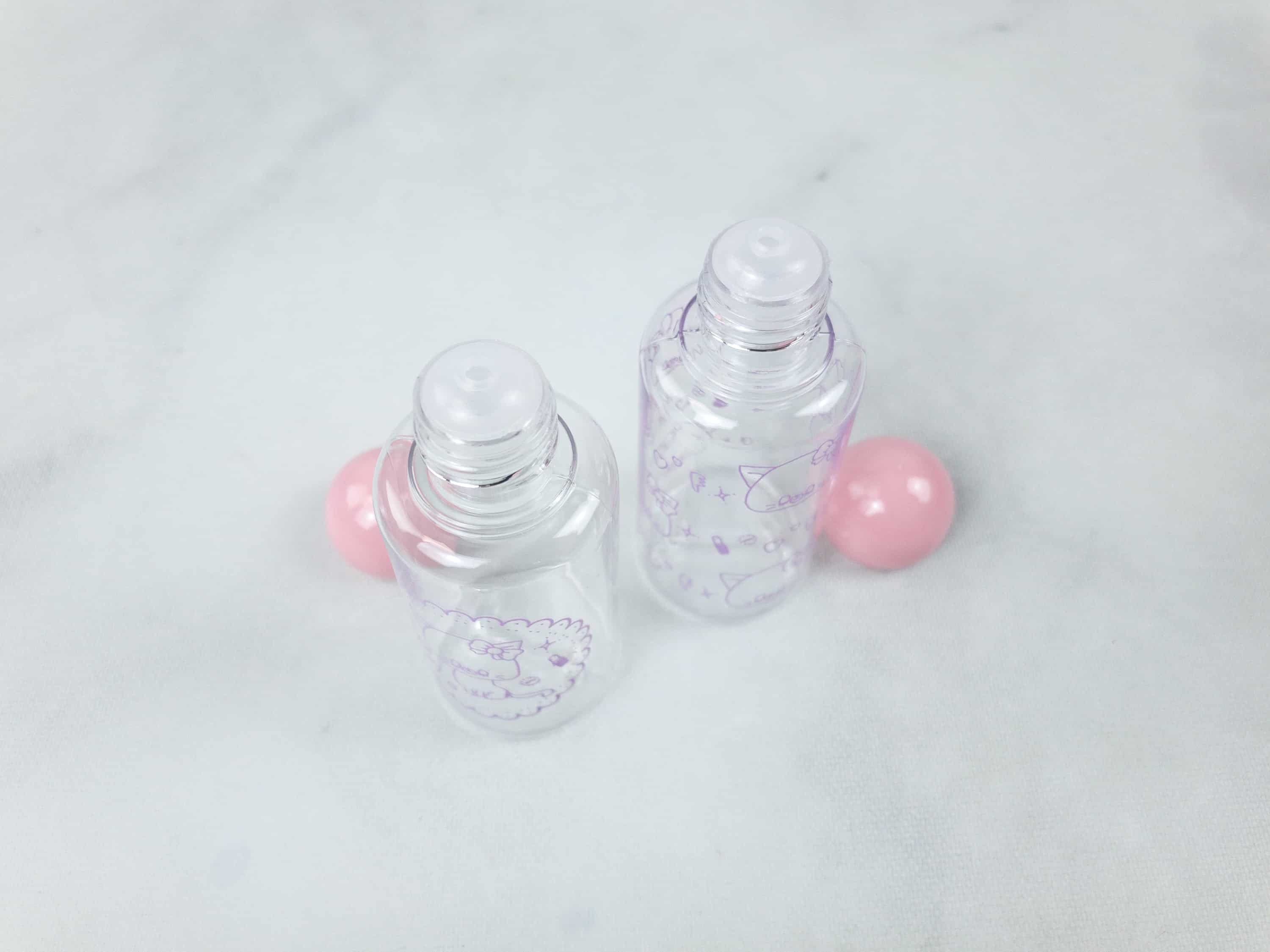 There are stoppers on the mouth of each bottle, so anything you put inside will not easily spill.
Doki Doki definitely made travel essentials a whole lot cuter. I am pleased to find that all the travel-friendly items we received are useful. I love all the Sanrio items, especially the Little Twin Stars ticket holder. The cute travel kit is a nice addition too, it's roomy enough to fit my skincare stuff and toiletry must-haves when traveling. It's another extremely kawaii box and I'm satisfied! This subscription knows how to make Japan fans and kawaii item collectors happy!
What did you think of this month's Doki Doki Crate?