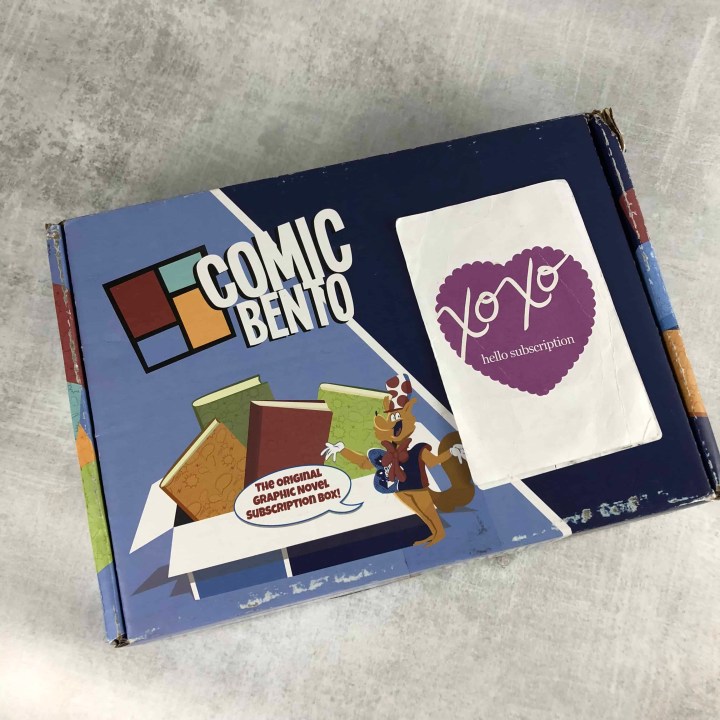 Comic Bento is a monthly comic book subscription service that delivers graphic novels and comics each month. This is a great value because every month, you'll receive at least $50 in books.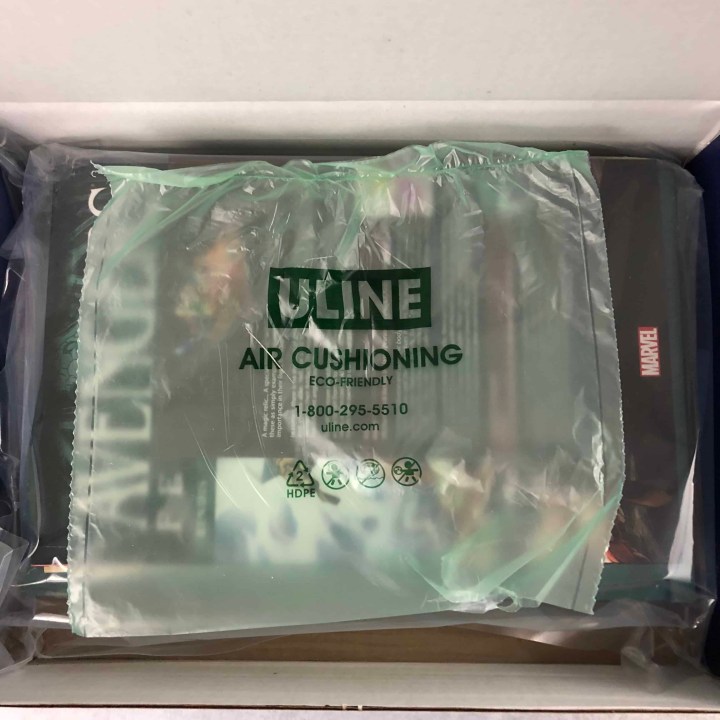 Air cushioning is provided to keep things snug.
Special care is given to each box. To keep the books from jostling about, Comic Bento has all books packed together in plastic with cardboard to keep everything straight.
DEAL: Get 25% off your first box – just use this link to subscribe!
Four books from multiple publishers. Comic Bento did well including some with their offering this month.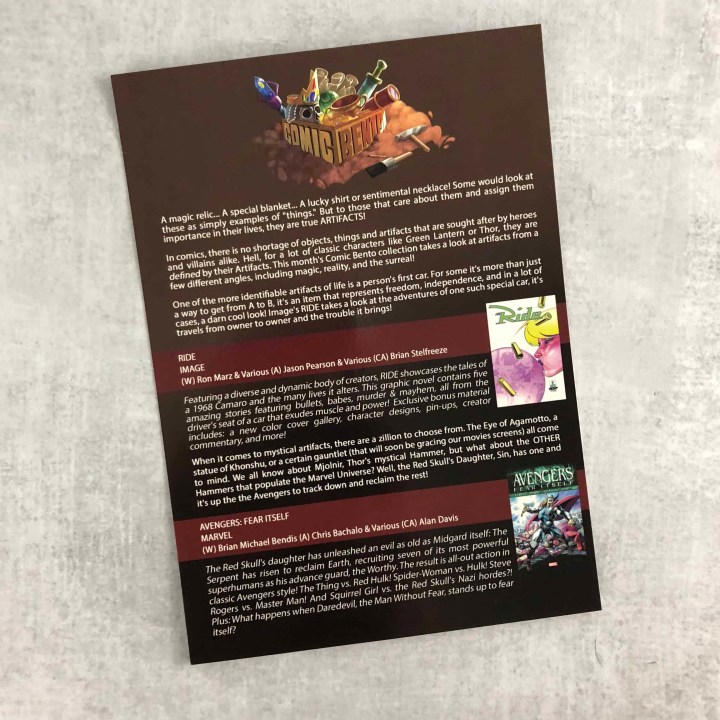 Comic Bento includes a 2-sided card that gives you some insight into the books they sent. They also give some backstory as to why they chose the books within the subscription box.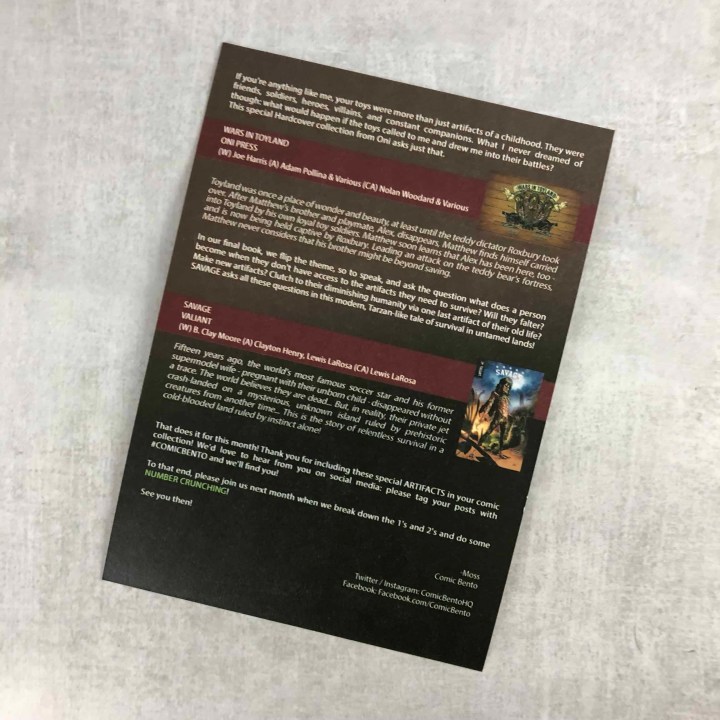 Comic Bento is great at providing variety while sticking to their theme.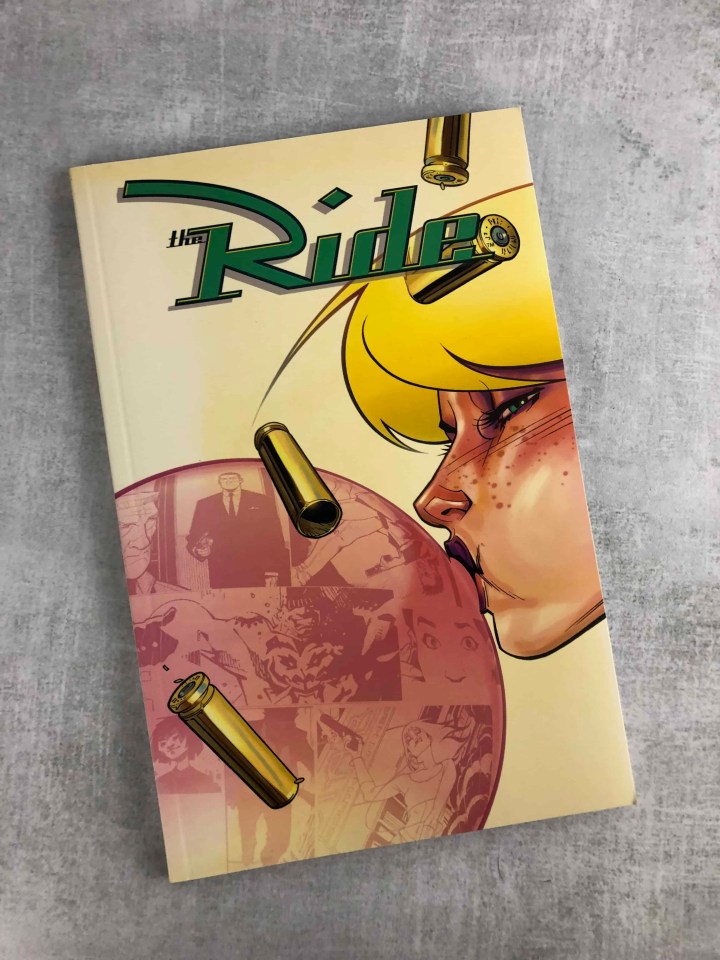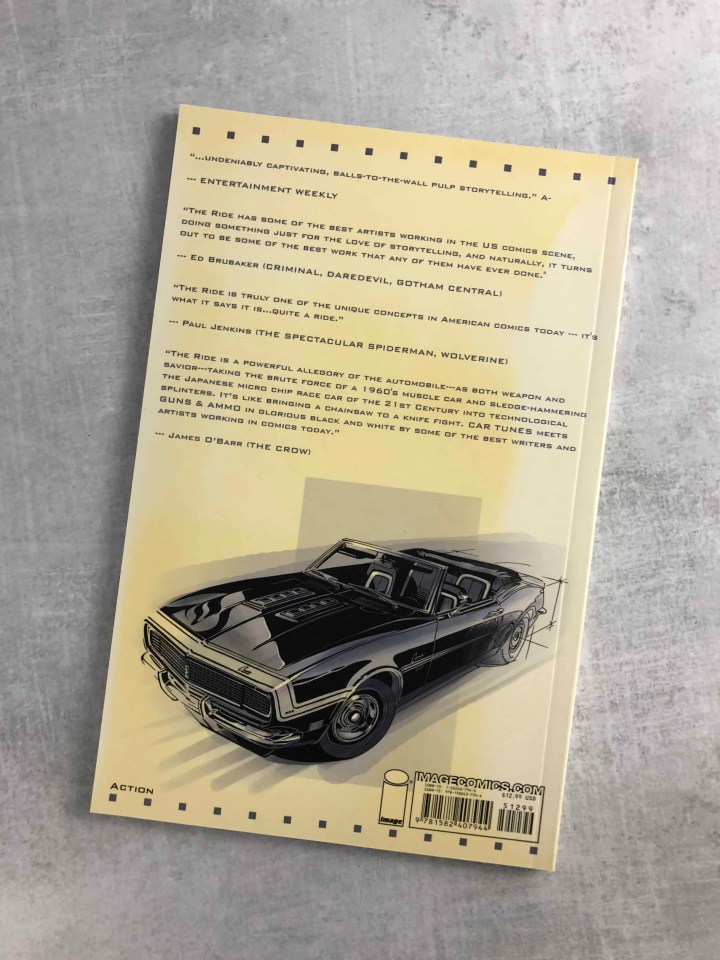 The Ride – Image Comics – $12.99 Cover Price. This book has multiple stories about a really cool car.  The interior is black and white and has multiple writers and artists that worked on the stories.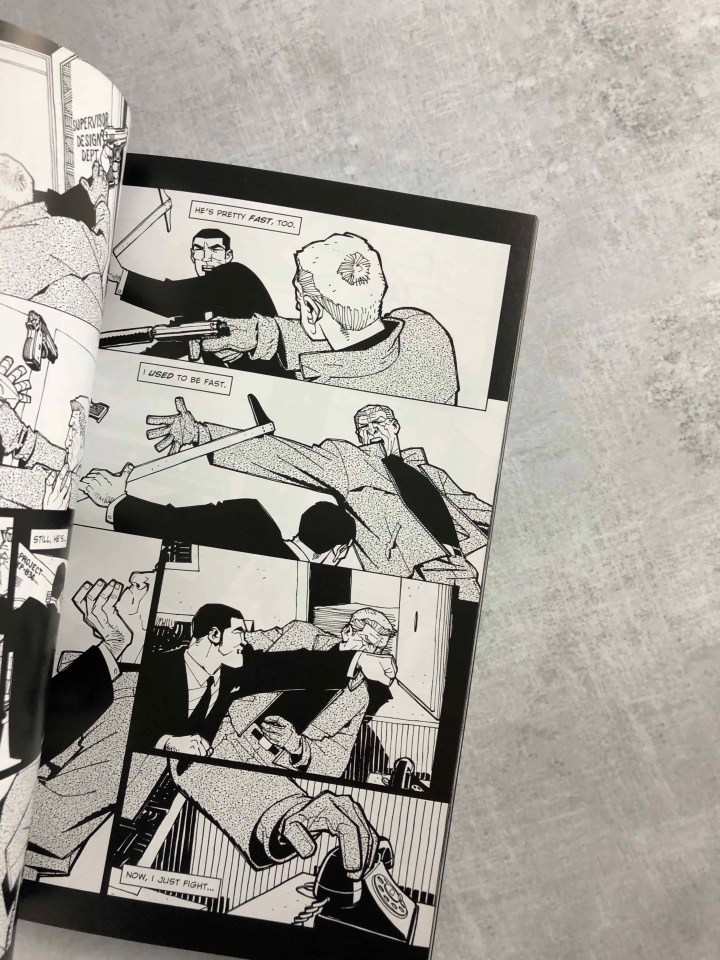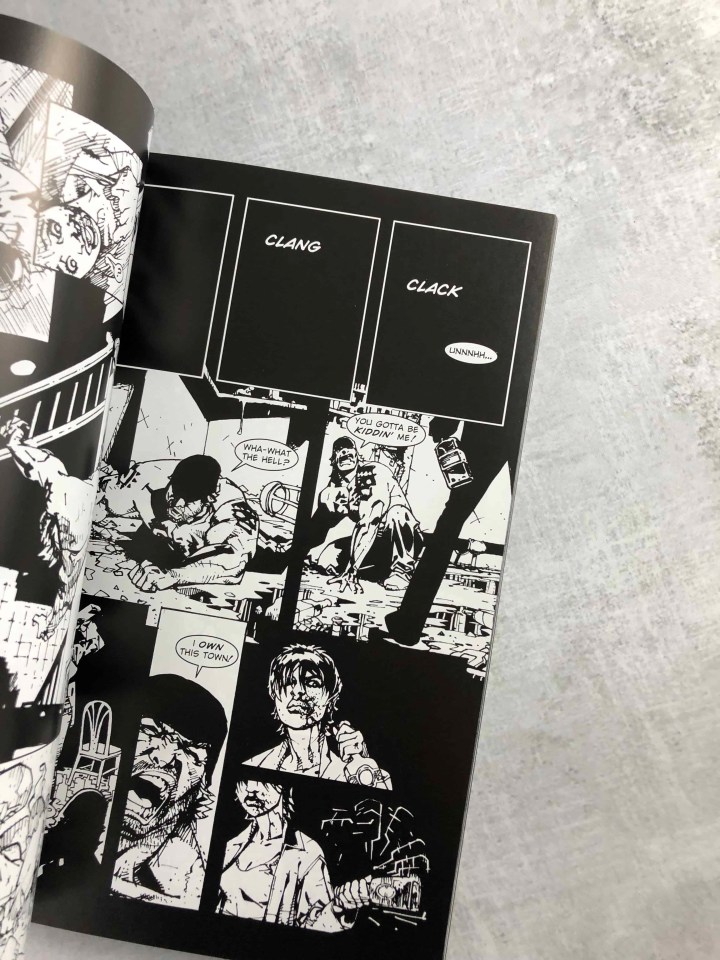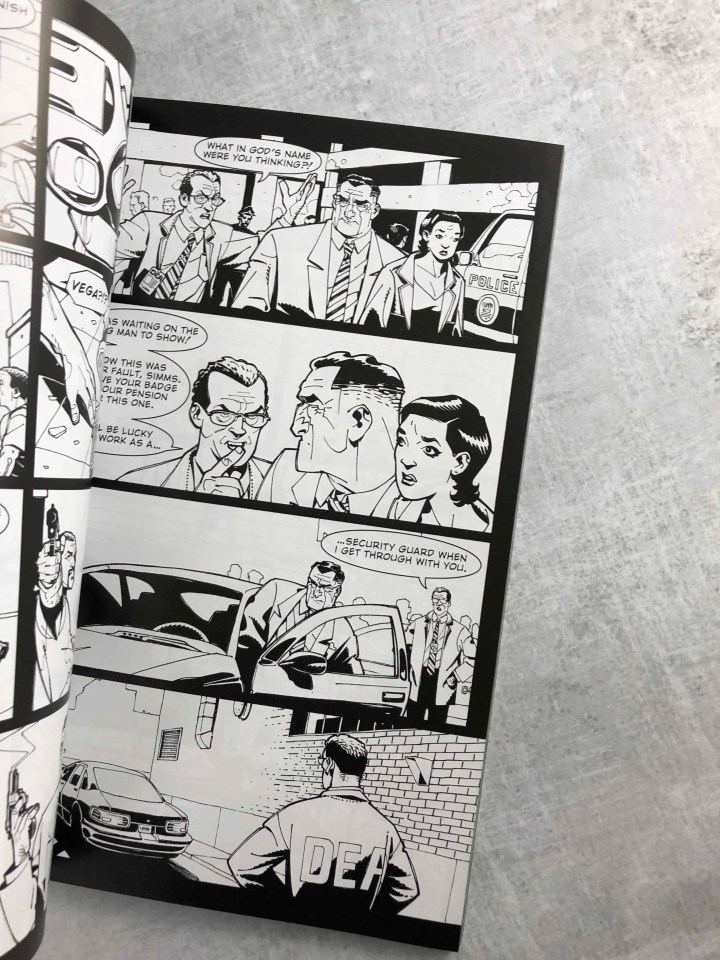 The black and white interior of "The Ride."Featuring a diverse and dynamic body of creators, The Ride showcases the tales of a 1968 Camaro and the many lives it alters. Volume 1 contains five amazing stories featuring bullets, babes, murder & mayhem, all from the driver's seat of a car that exudes muscle and power. Exclusive bonus material includes a new color cover gallery, character designs, pin-ups, commentary, plus a foreword from industry legend Howard Chaykin!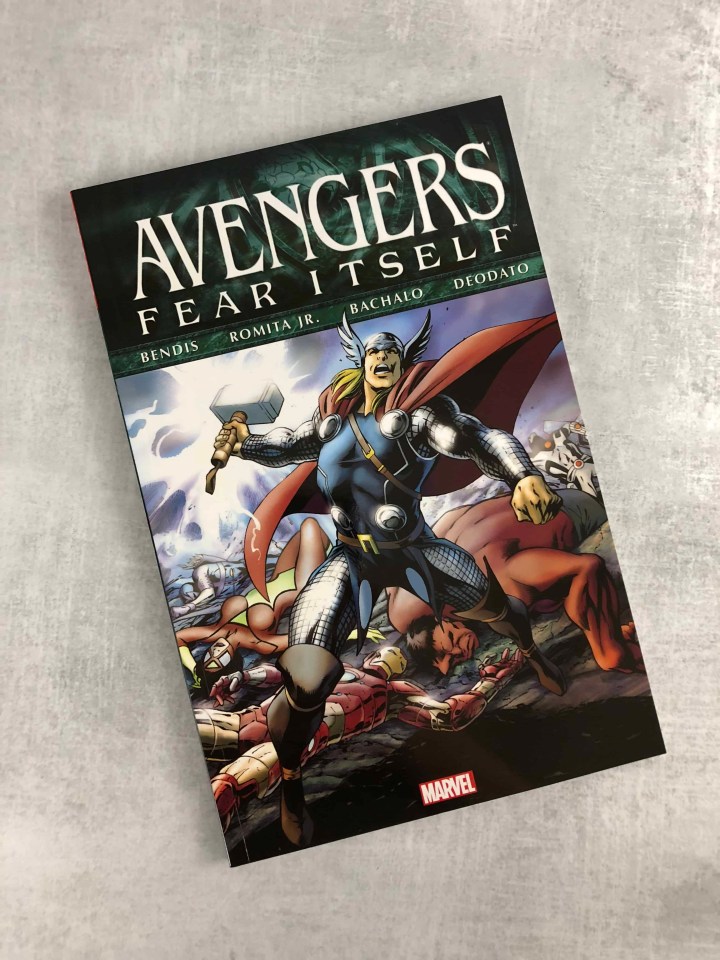 Cover Price $19.99 – The Avengers have become super popular in the movie theaters. I feel the reason is because of all the Marvel Comics writers and artists have done such an incredible job working on titles, much like this one.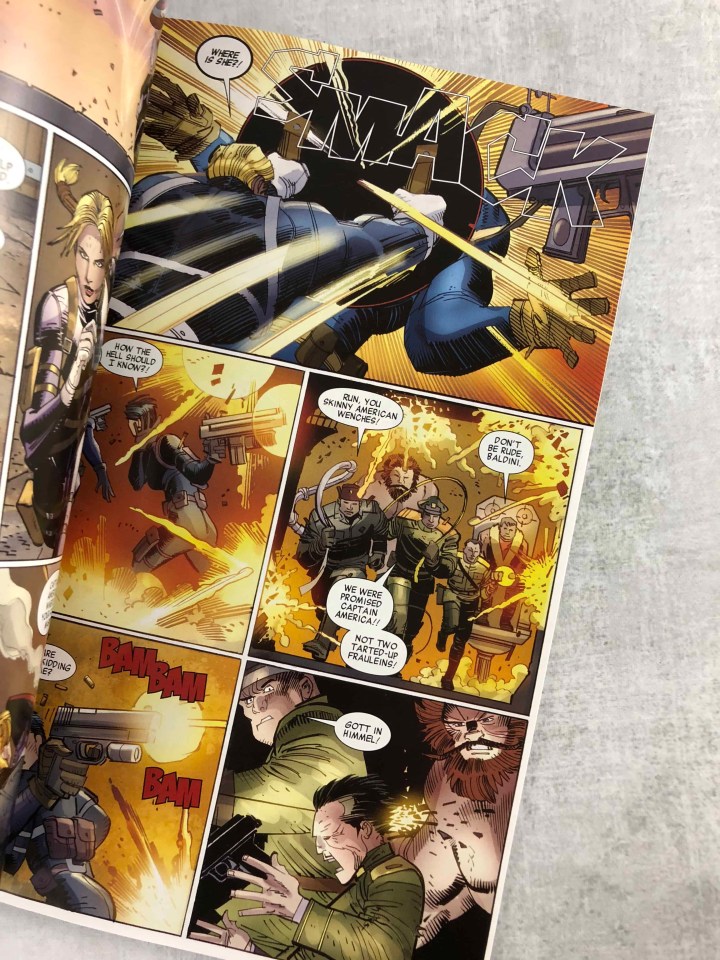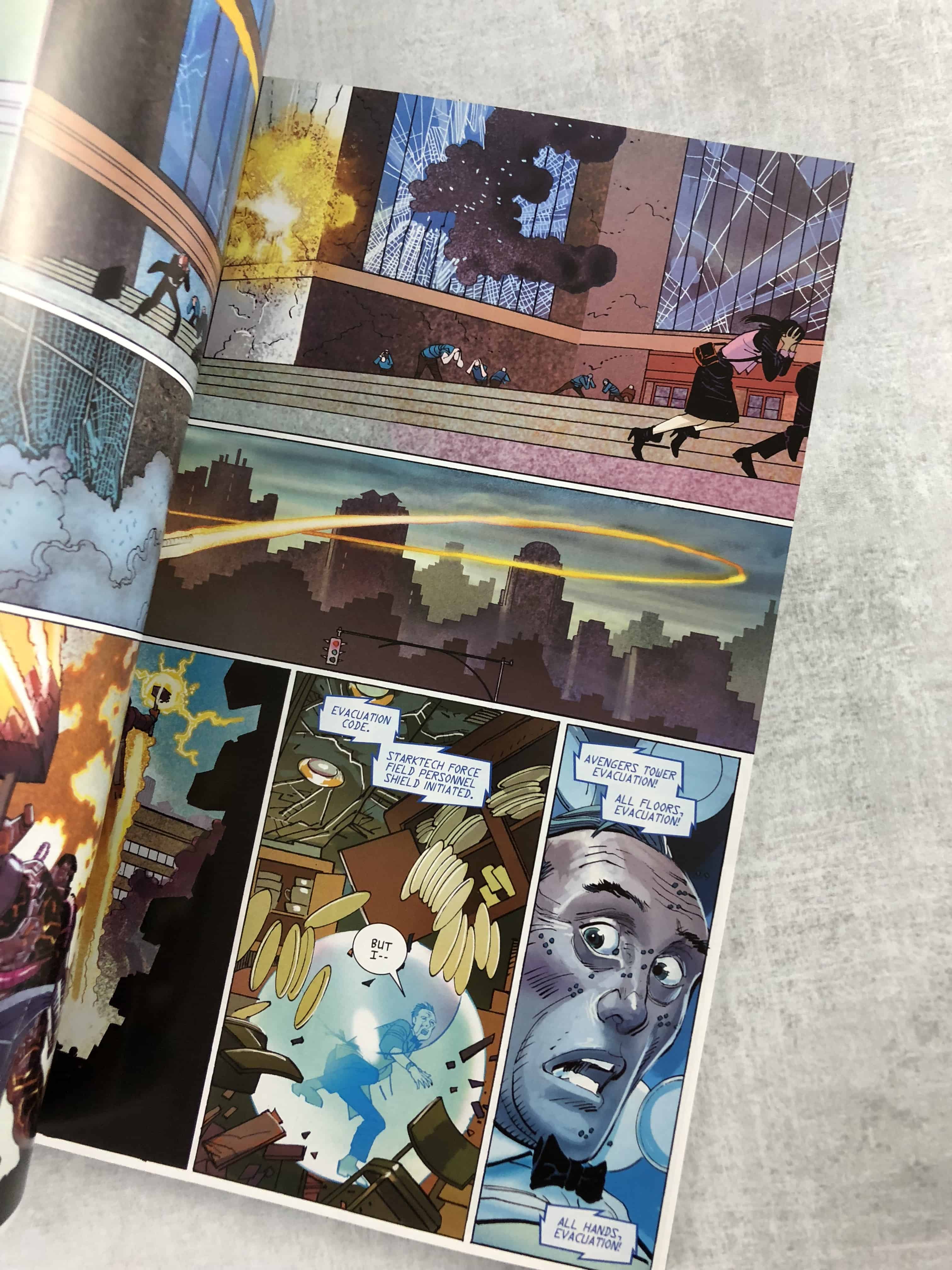 Fear Itself hammers the Avengers! The Red Skull's daughter has unleashed an evil as old as Midgard itself: The Serpent has risen to reclaim Earth, recruiting seven of its most powerful superhumans as his advance guard, the Worthy. The result is all-out action in classic Avengers style! The Thing vs. Red Hulk! Spider-Woman vs. Hulk! Steve Rogers vs. Master Man! And Squirrel Girl vs. the Red Skull's Nazi hordes?! Plus: What happens when Daredevil, the Man Without Fear, stands up to fear itself?

COLLECTING: AVENGERS 13-17, NEW AVENGERS 14-16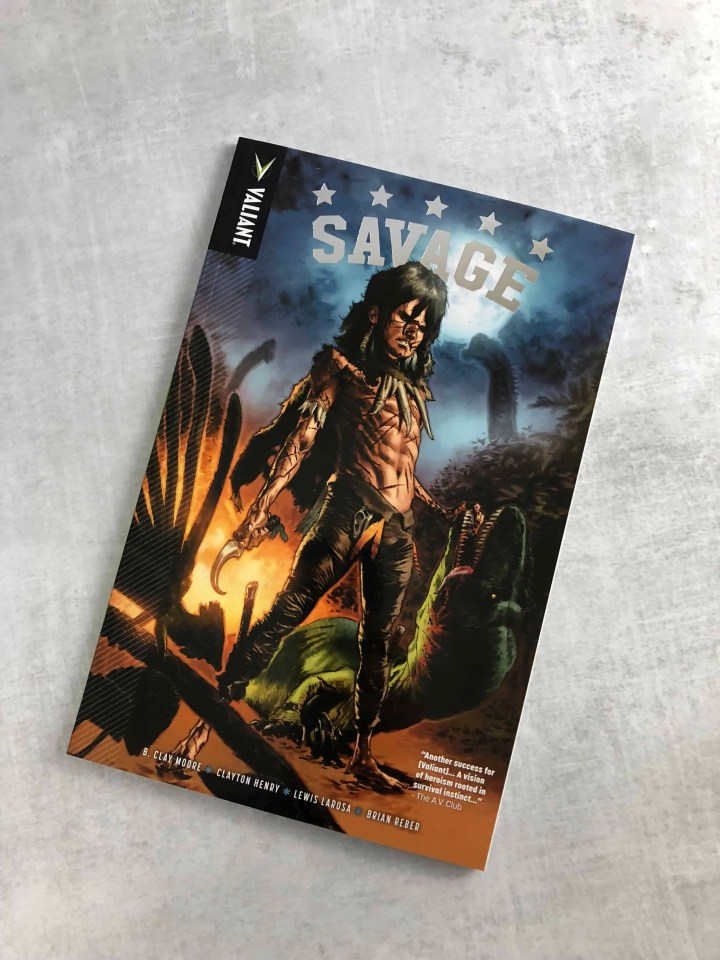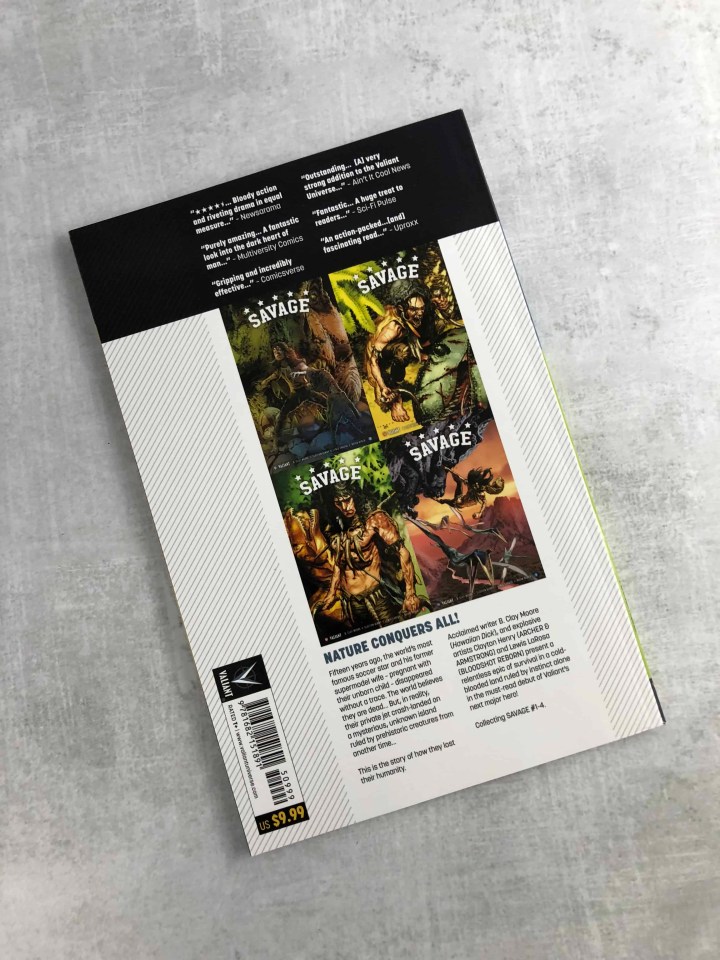 Savage – Valiant Comics – $9.99 cover price. The artwork is in the Valiant style, and the colors by Brain Rebar and Andrew Dalhouse are excellent. The violence is also pretty savage as the title suggests.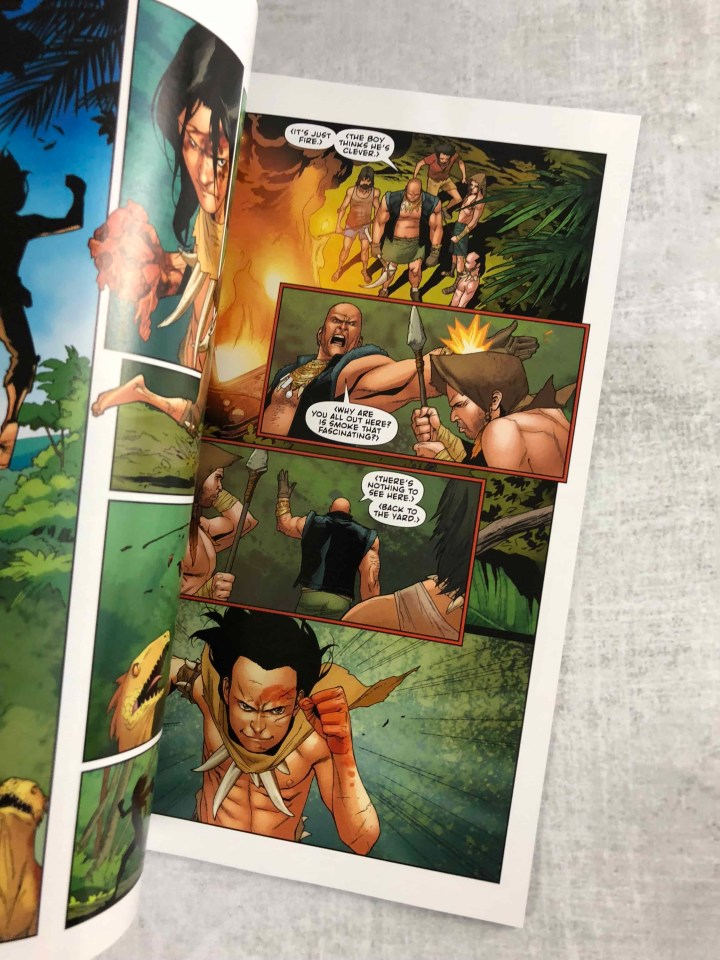 Fifteen years ago, the world's most famous soccer star and his former supermodel wife –pregnant with their unborn child – disappeared without a trace. The world believes they are dead… But, in reality, their private jet crash-landed on a mysterious, unknown island ruled by prehistoric creatures from another time…

This is the story of how they lost their humanity.

Acclaimed writer B. Clay Moore (Aloha, Hawaiian Dick), and explosive artists Clayton Henry (ARCHER & ARMSTRONG) and Lewis LaRosa (BLOODSHOT REBORN) present a relentless epic of survival in a cold-blooded land ruled by instinct alone in the must-read debut of Valiant's next major hero!

Collecting SAVAGE #1–4.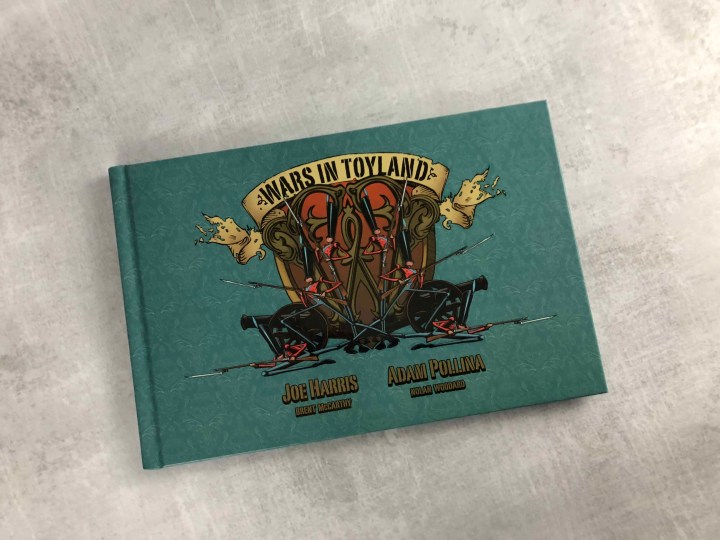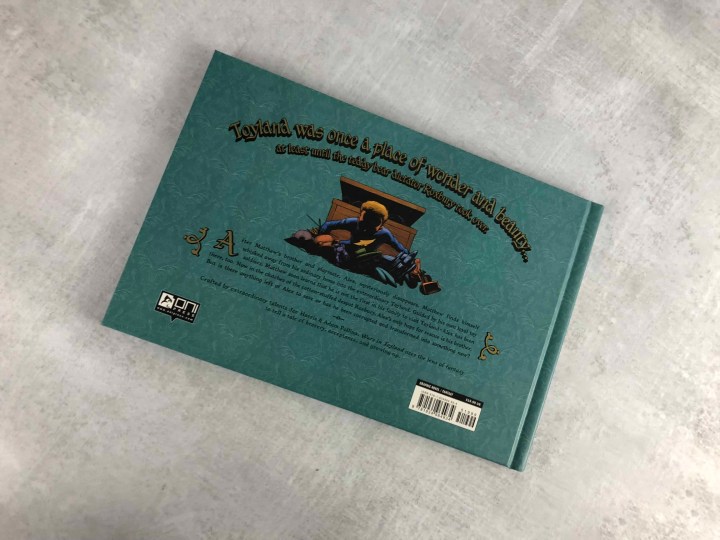 Wars in Toyland  – ONI Press – Cover Price $19.99. I like when I see books of different sizes. It's also a hardcover so it looks good on the shelf of coffee table.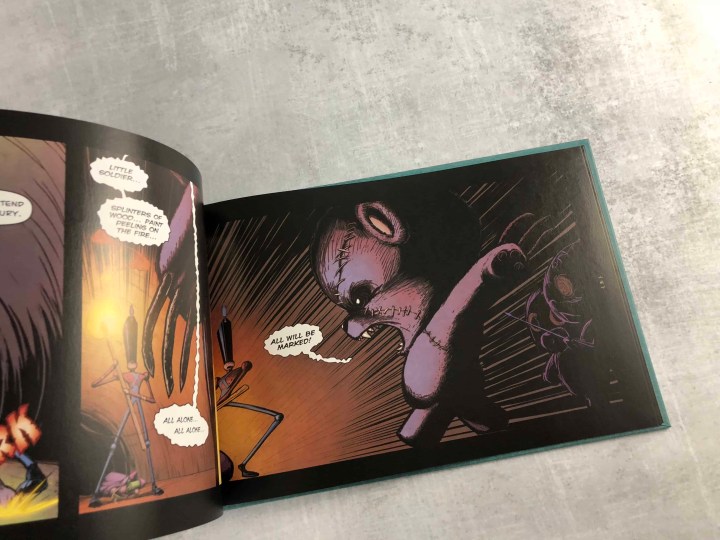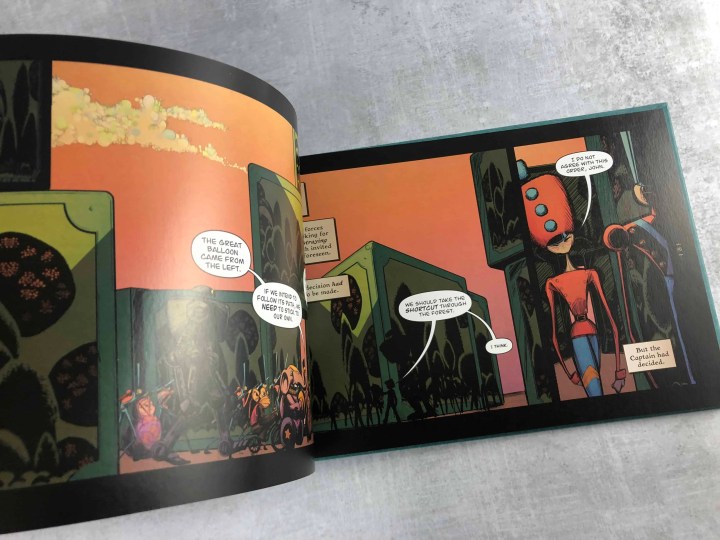 Toyland was once a place of wonder and beauty, at least until the teddy dictator Roxbury took over. After Matthew's brother and playmate, Alex, disappears, Matthew finds himself carried into Toyland by his own loyal toy soldiers. Matthew soon learns that Alex has been here, too, held captive by Roxbury. Leading an attack on the teddy bear's fortress, Matthew never considers that his brother might be beyond saving.
Comic Bento is such an awesome value! All four of these books were packaged well together and arrived in spectacular condition. As stated earlier, there is a theme but there's also a ton of variety, and the theming of this box is pretty unique amongst comic subscriptions. The curator's notes really bring the theme together, and that made this box even more awesome!
What did you think of this month's Comic Bento theme?