Cairn is a monthly subscription box for those who love spending time in the outdoors. Each month, you can expect to receive 3-6 cool products that will help you enjoy your time in the outdoors even more. Subscriptions cost $29.99 each month, but the cost goes down with longer subscriptions. Shipping is free for US subscribers and $5 to Canada.
Cairn promises that the total retail value of the items in each box will exceed $50, with a mix of gear, apparel, food, skin care, and emergency tools. If you complete the subscriber profile, the box will be curated to best match your outdoor lifestyle. As such, most months will see a variation of boxes, while there may be some months when everyone will get the same thing.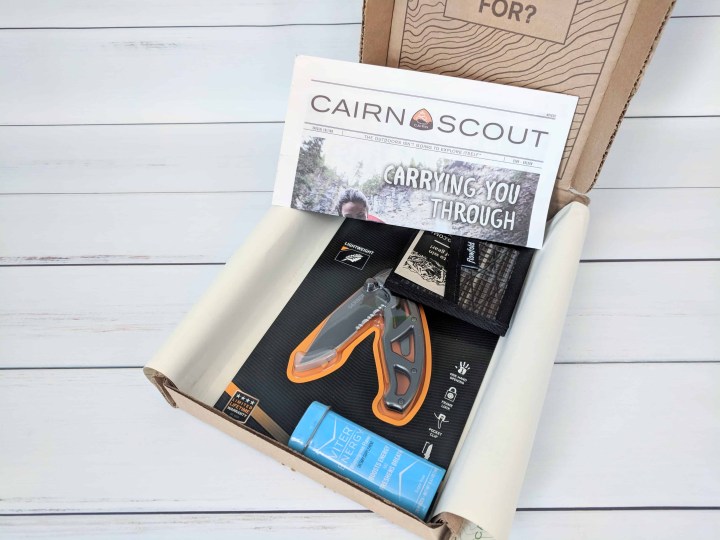 DEAL: Use code HAMMOCK to get the Hammock Collection Box as your first month! See the review of the Hammock Box!
OR Use code TRAILHEAD to get the Trailhead welcome box your first month!  See the review of the Trailhead Box!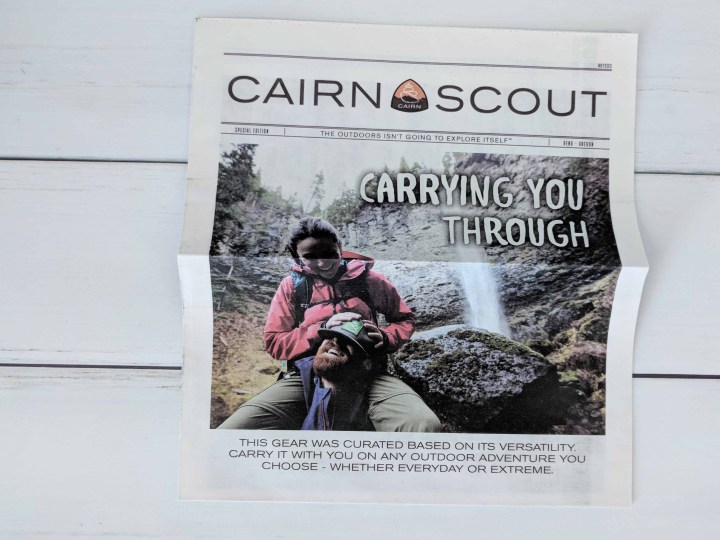 Every month, you receive a newsletter with some information and discount codes to the products included in this month's collection.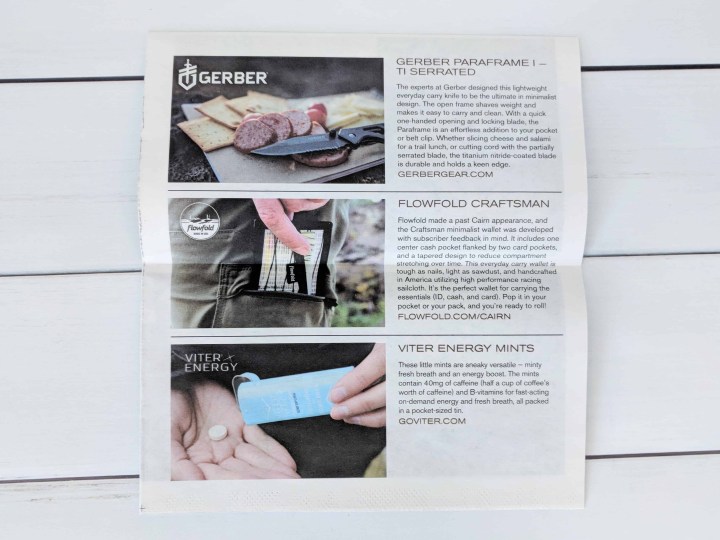 We get full information about the items included in the box. This month's box featured a knife.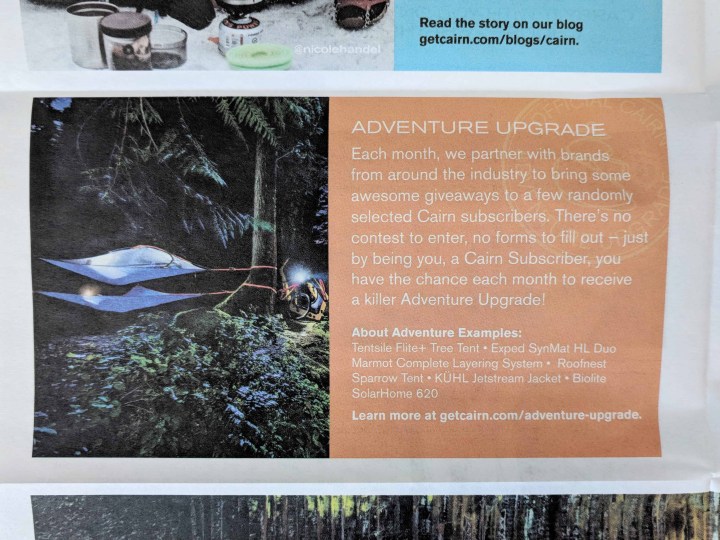 Every month, two lucky subscribers get a little something special in their box. All you need to do is to be an active subscriber to the monthly box, nothing else!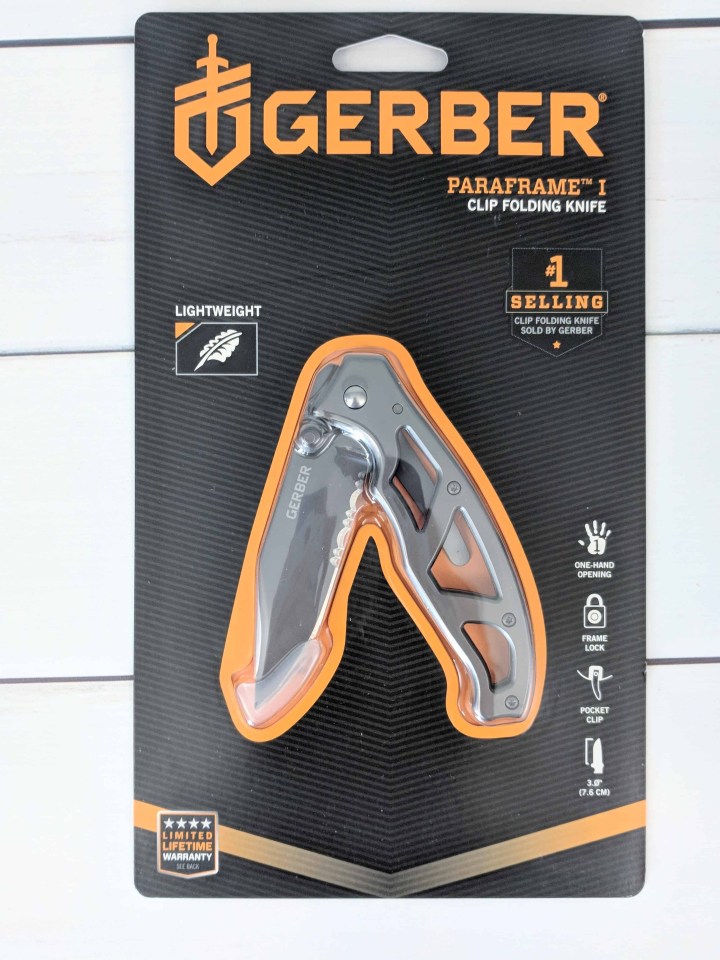 Gerber Paraframe I Clip Folding Knife. ($15) A lightweight folding knife that can be clipped to a belt or pocket.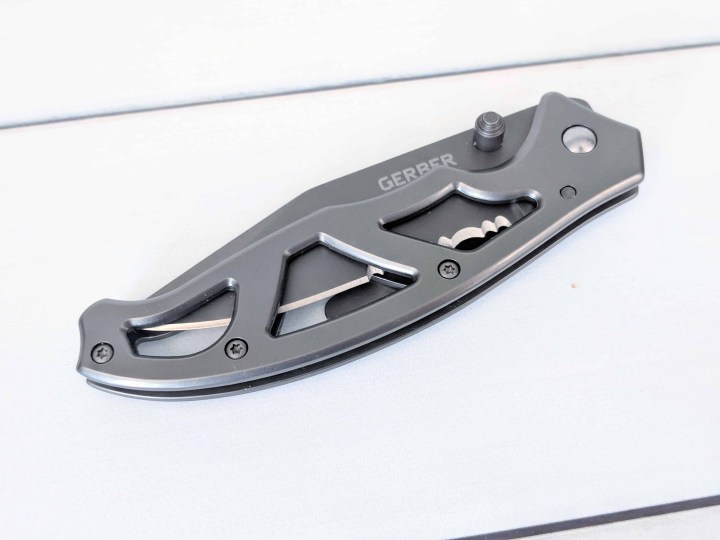 It's easy to clean and it dries without hassle. The knife is very nice and is partially serrated so you don't need to carry two knifes.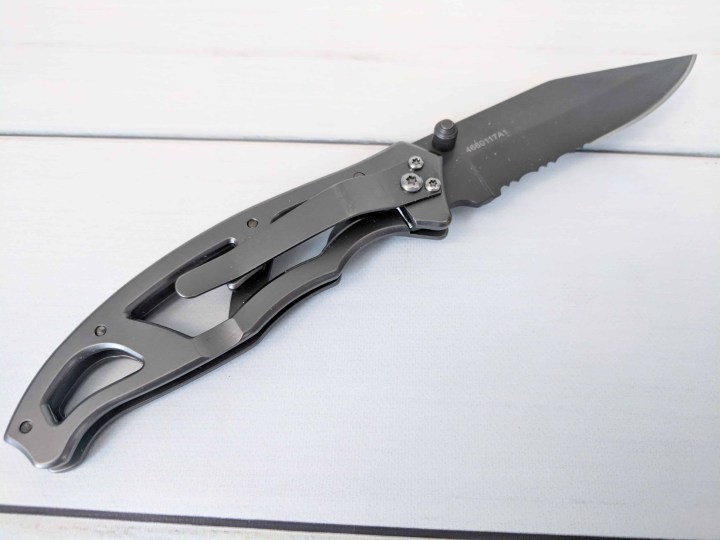 When I received it, it was pretty tight and hard to open without getting my thumb in the way. There's a way to adjust the tension, but I'm ok with using two hands to close it. It's a fine knife for the price, and light enough for everyday carry.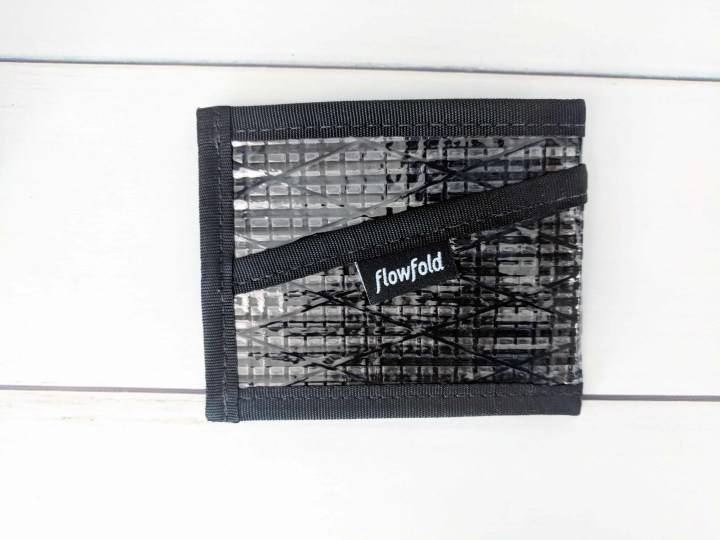 Flowfold Craftsman. A minimalist wallet with two side card pockets and a main central pocket. The middle pocket seems quite roomy and can fit folded cash easily.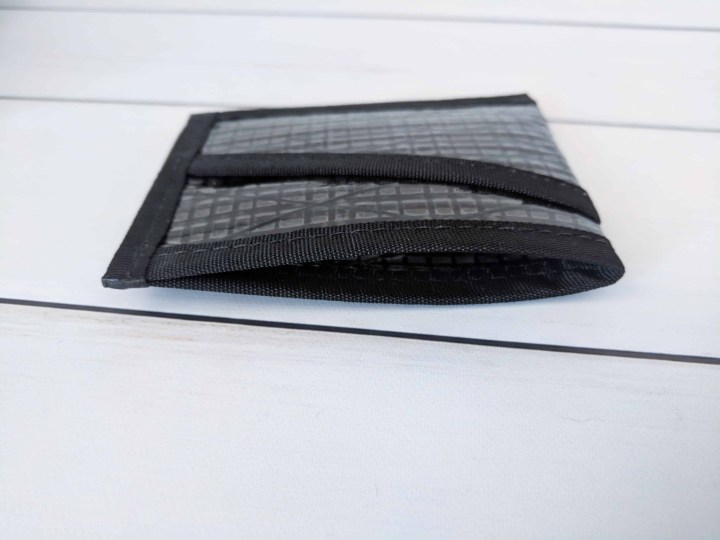 It's made with recycled sailcloth and is water proof. Of course, if you drop it in the water, the wallet will survive but not necessarily your important paper as there's is no sealed closure! I like how small it is, perfect to carry without bulk the bare minimum.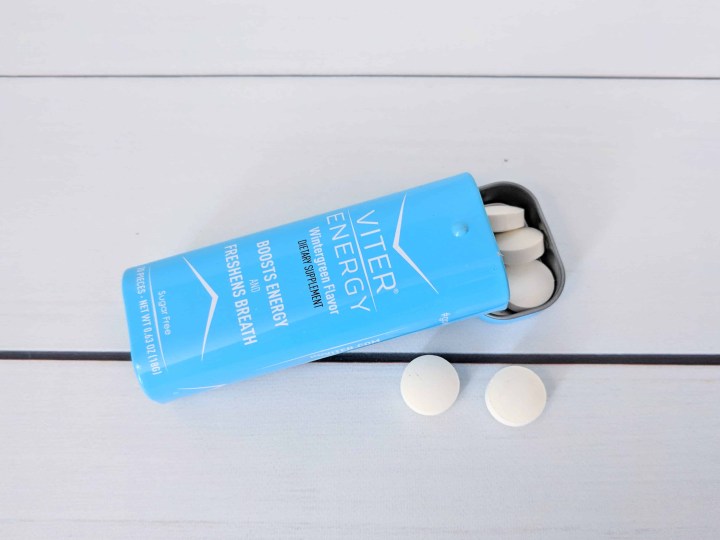 Viter Energy Mints Wintergreen Flavor. I like the convenient tin box they come in. The mints are fine, they are minty! As for the boost of energy, I haven't seen any effect. It's sweetened with sucralose and xilitol, and contains 40mg of caffeine with B-vitamins.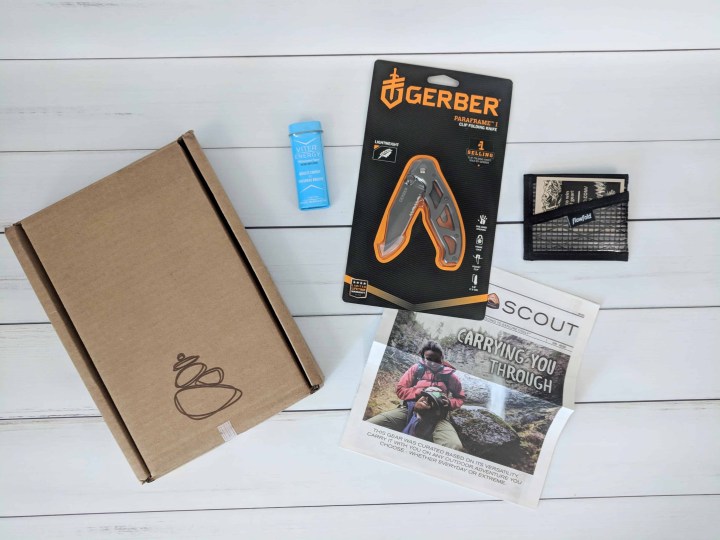 Although May's Cairn Box was a nice box with useful items, I wasn't in love with it. I'm so picky with the type of knife I will work with that I was disappointed to get one in the box. On the other hand, it's a great item to have, and you should never go on a hike without one (that's my moto).
What did you think of this month's Cairn box?