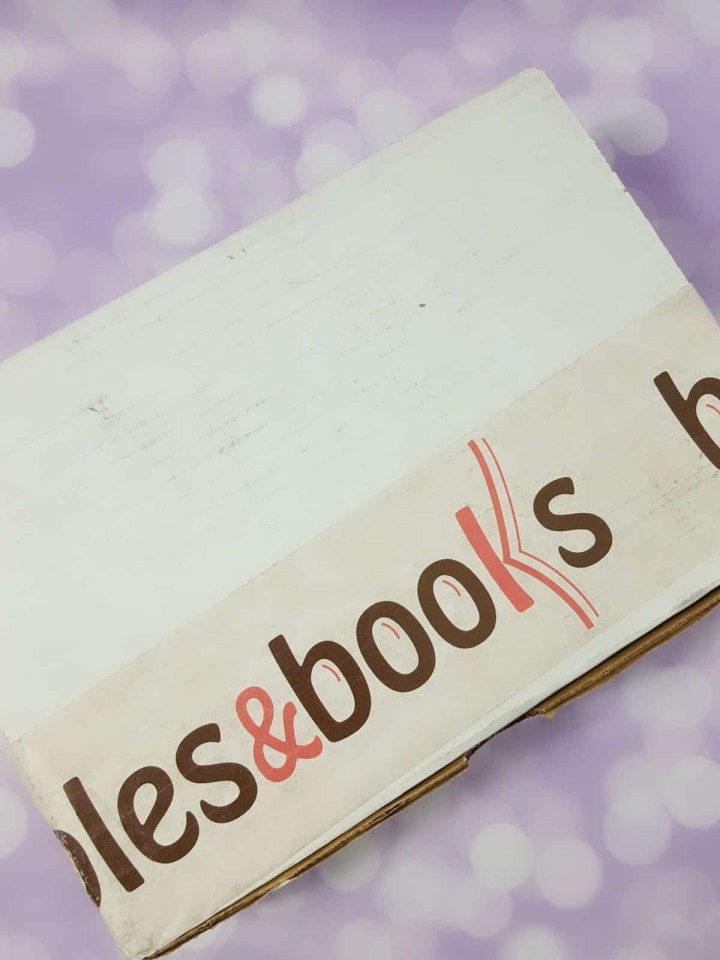 Bubbles & Books is a monthly subscription that sends a romance book and items to help you relax in your tub after a long day doing whatever you do. Need a break from the hectic work day? Step inside your bath/spa. Wrangling little ones under your feet? Time for a bit of me-time in the tub. What can you expect from this subscription?
Every box contains at least one romance novel, one artisan-crafted soap, and one other book- or bath-related goody. However, the majority of our boxes contain more than this!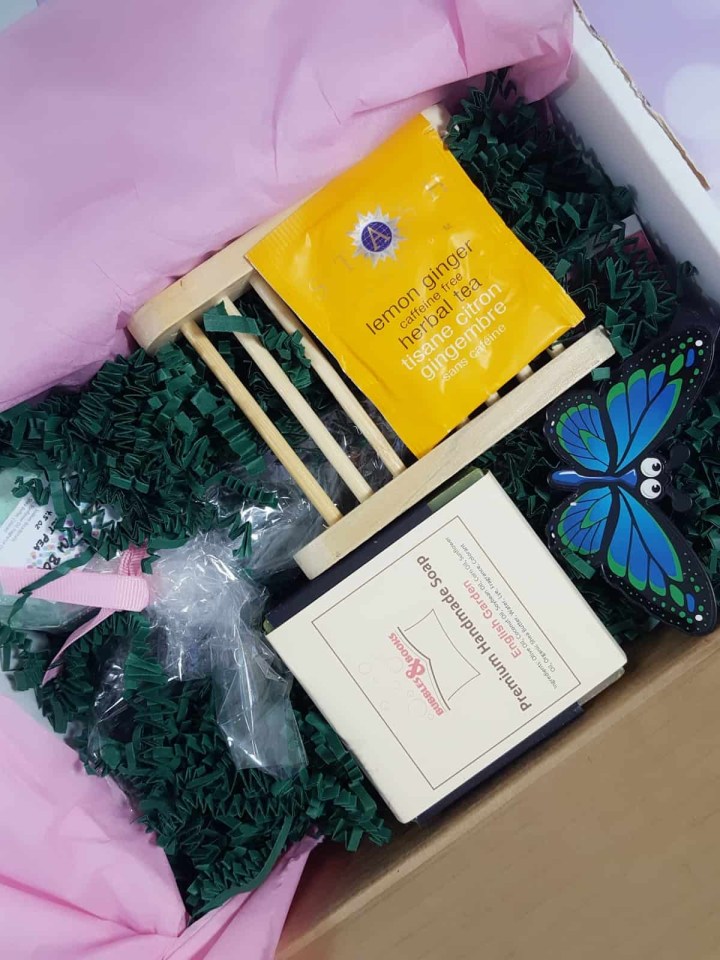 Bubbles & Books is $24 a month plus shipping. My items this month were wrapped in pink tissue paper that was sealed with a Bubbles & Books sticker. Pink paper squiggles kept everything safe on the journey to my mailbox. Bubbles & Books has 3 options to choose from: The Bad Boy Box, The Luxe Paranormal Box, and The Swept Away Box.
DEAL: Get 10% off on your first box! Use coupon code SOAKME.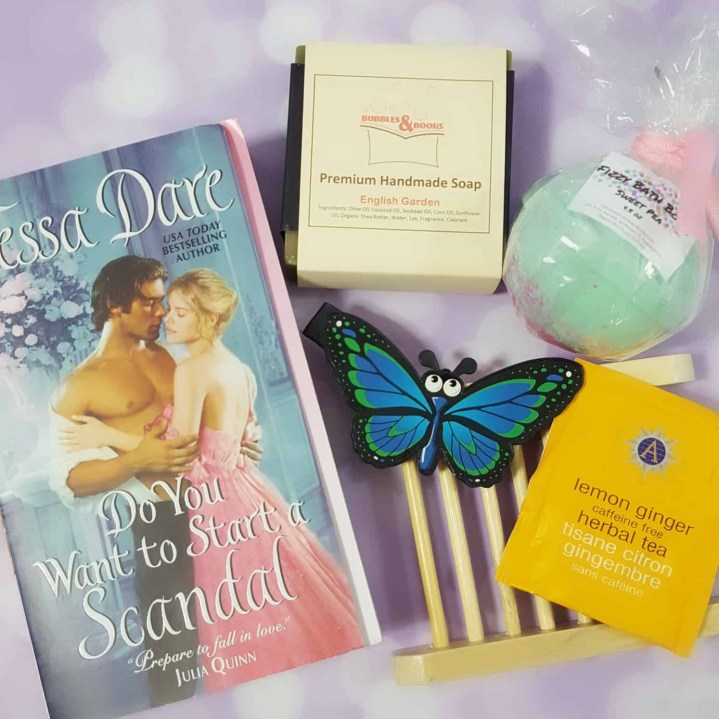 Everything in my April Bubbles & Books box!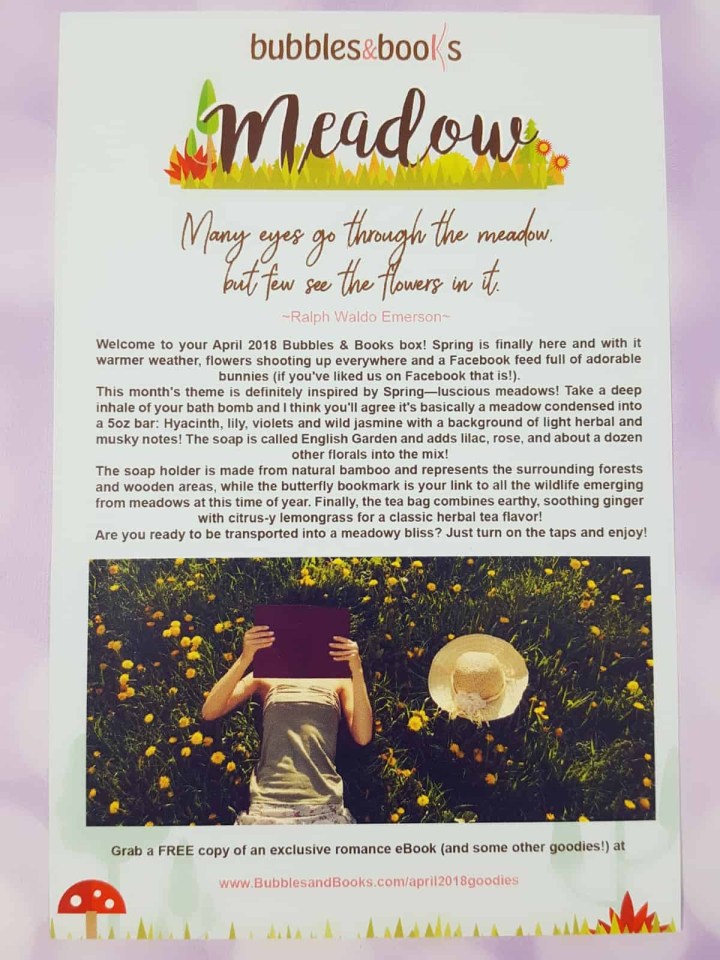 This month's box came with a note letting us know about spring and some of the inspiration for the box.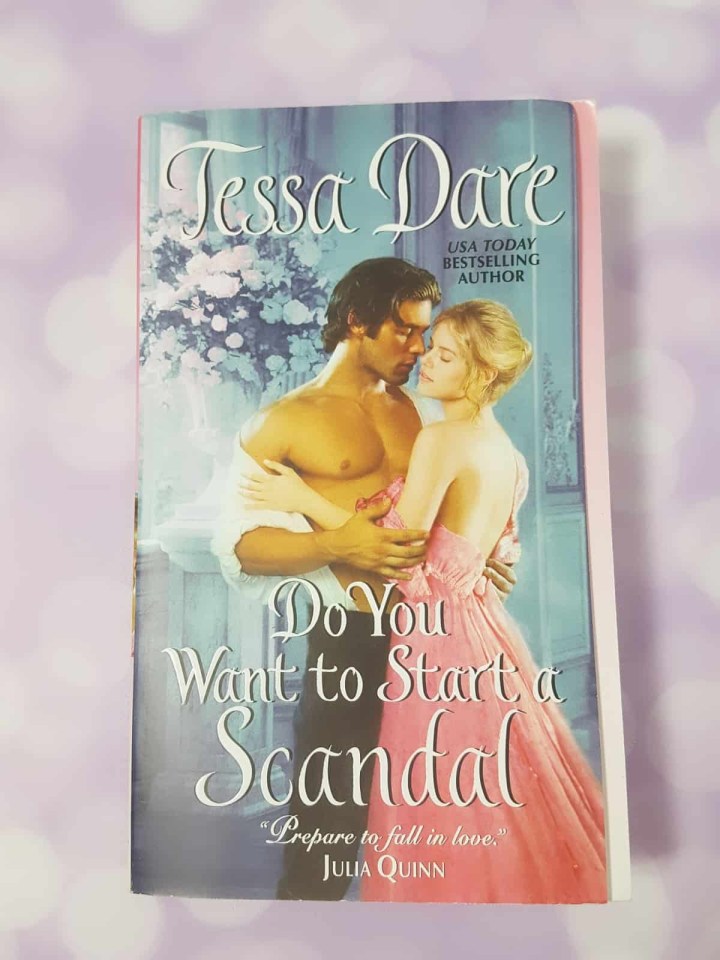 Do you want to start a Scandal by Tessa Dare ( $6.48) Who doesn't love a good Scandal? I can't wait to see who was behind the tryst and what Charlotte can get herself into.
All Charlotte wanted was to avoid scandal. Instead, she was caught in the arms of a mysterious, handsome lord…and he's not letting go.

On the night of the Parkhurst ball, someone had a scandalous tryst in the library.

Was it Lord Canby, with the maid, on the divan? Or Miss Fairchild, with a rake, against the wall? Perhaps the butler did it.

All Charlotte Highwood knows is this: it wasn't her. But rumors to the contrary are buzzing. Unless she can discover the lovers' true identity, she'll be forced to marry Piers Brandon, Lord Granville–the coldest, most arrogantly handsome gentleman she's ever had the misfortune to embrace. When it comes to emotion, the man hasn't got a clue.

But as they set about finding the mystery lovers, Piers reveals a few secrets of his own. The oh-so-proper marquess can pick locks, land punches, tease with sly wit . . . and melt a woman's knees with a single kiss. The only thing he guards more fiercely than Charlotte's safety is the truth about his dark past.

Their passion is intense. The danger is real. Soon Charlotte's feeling torn. Will she risk all to prove her innocence? Or surrender it to a man who's sworn to never love?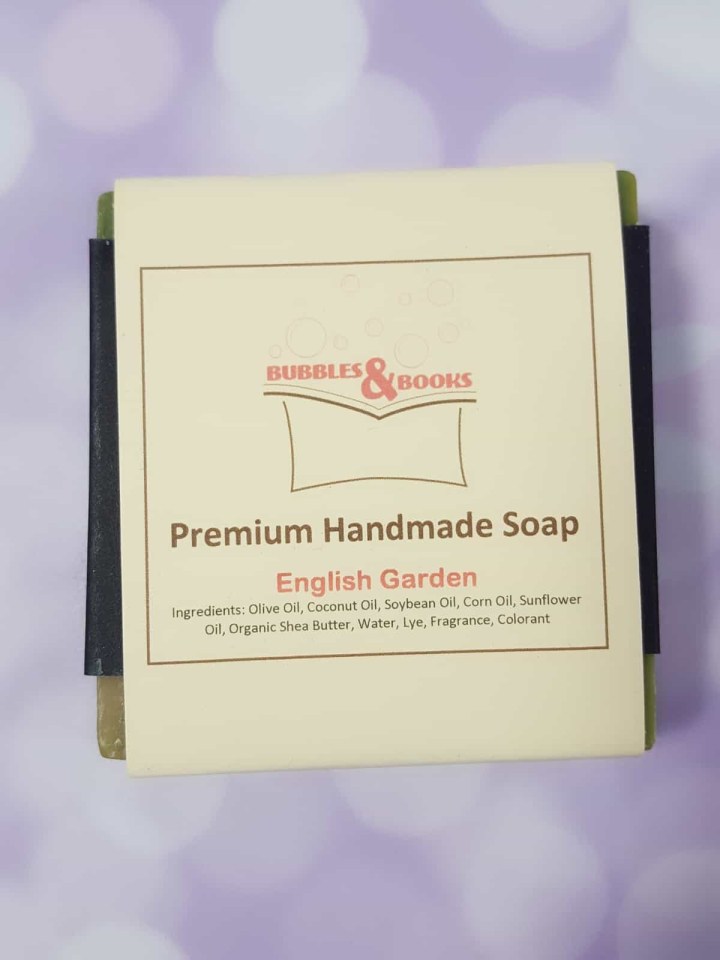 English Garden Soap – So many florals in the mix for this soap: lilac, rose, and about a dozen more. I love all the soaps I get and they are great in my guest bathrooms to share with company as they come and visit.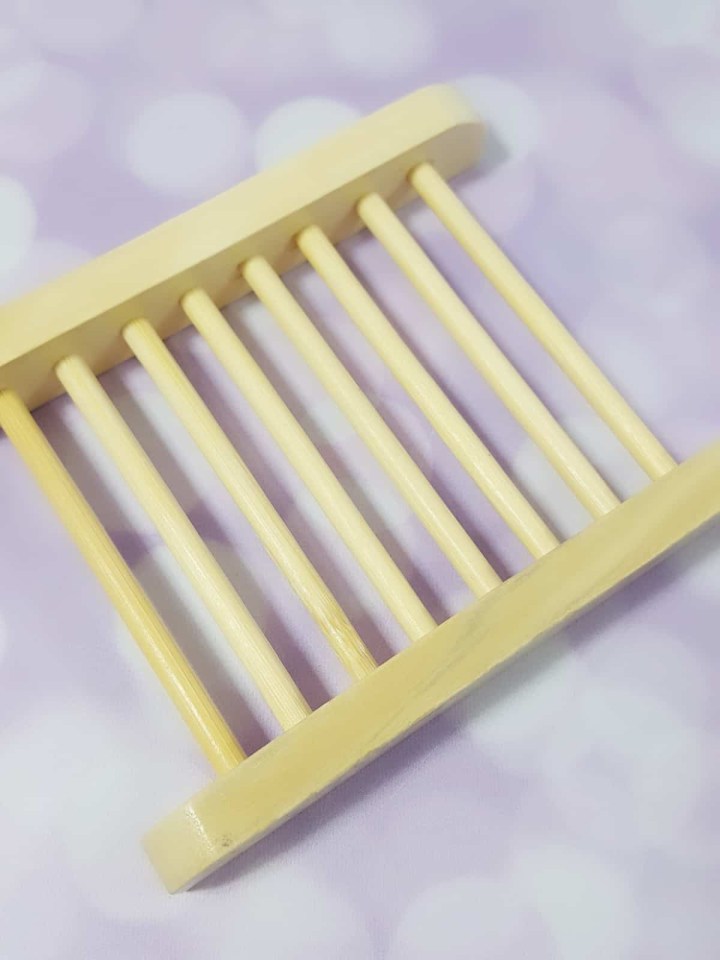 Soap holder – A soap holder made of natural bamboo to represent the surrounding forests and wooden areas.
Sweat Pea Fizzy Bath Bomb – This will smell like a meadow in your bath. With it still being very much allergy season with me I'm going to keep this one for when I need a little reminder of outside and I'm stuck inside due to the heat. I'm really looking forward to those days.
Butterfly Bookmark – This is the link to the wildlife emerging from the meadows at this time of the year.
Tea – The tea combines earthy, soothing ginger with a citrusy lemongrass for a classic herbal flavor.
You can really see the Spring theme through this month's Bubbles & Books box.  There is always a scandal brewing in a good book and I can't wait to find out what happens and what unlocks the dark heart of her mysterious betrothed. The soap holder is a great addition for the artisanal soaps that we get each month and will really  be a saver for them and my counter.  Not to find a night to curl up and soak and read!
What do you think of this month's box? Let me know in the comments!