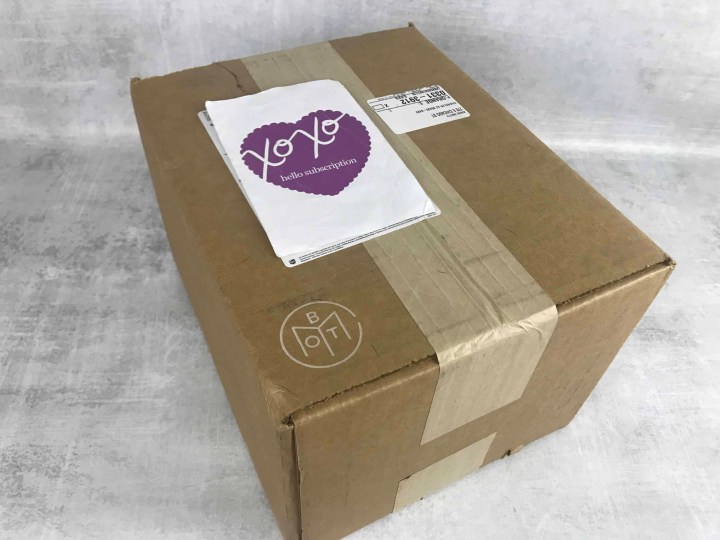 Book of the Month Club is a monthly book subscription box. Each month, their panel of judges selects 5 books, which they announce on the first of the month, and members have six days to decide which book (or books) they would like to receive. One book per month is included in the membership fee, and members can purchase up to two additional books each month for $9.99 per title. The subscription price is $14.99 per month.
The Book of the Month subscription includes one book per month – we were sent all five to examine. You can add on extra titles for $9.99 per book!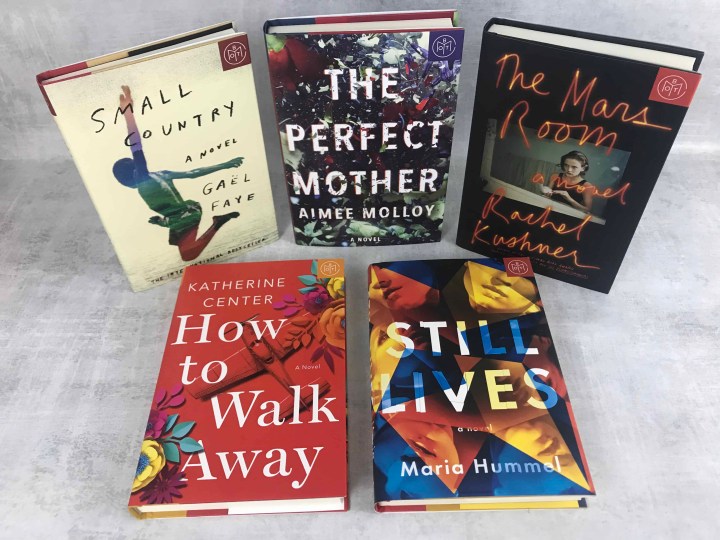 Here's how it works: Members will pay $14.99 when they sign up for a subscription that will renew monthly. Their first month is free, and their second month is covered by their upfront payment of $14.99. Then they'll be renewed at the end of their second month (unless they cancel).
Members who sign up for 12 months will pay $149.99/year. That's $12.50/book, instead of the standard price of $14.99.
DEAL: Book of the Month has a new coupon code to get a free month/book with your subscription when you use code YESPLZ at checkout!
Small Country: A Novel by Gael Faye ($22.50)
Already an international sensation and prize-winning bestseller in France, an evocative coming-of-age story of a young boy, a lost childhood and a shattered homeland.

'I was born with this story. It ran in my blood. I belonged to it.'

Burundi, 1992. For ten-year-old Gabriel, life in his comfortable expatriate neighborhood of Bujumbura with his French father, Rwandan mother and little sister Ana, is something close to paradise.

These are carefree days of laughter and adventure – sneaking Supermatch cigarettes and gorging on stolen mangoes – as he and his mischievous gang of friends transform their tiny cul-de-sac into their kingdom.

But dark clouds are gathering over this small country, and soon their peaceful existence will shatter when Burundi, and neighboring Rwanda, are brutally hit by civil war and genocide.
A novel of extraordinary power and beauty, Small Country describes an end of innocence as seen through the eyes of a child caught in the maelstrom of history. Shot through with shadows and light, tragedy and humor, it is a stirring tribute not only to a dark chapter in Africa's past, but also to the bright days that preceded it.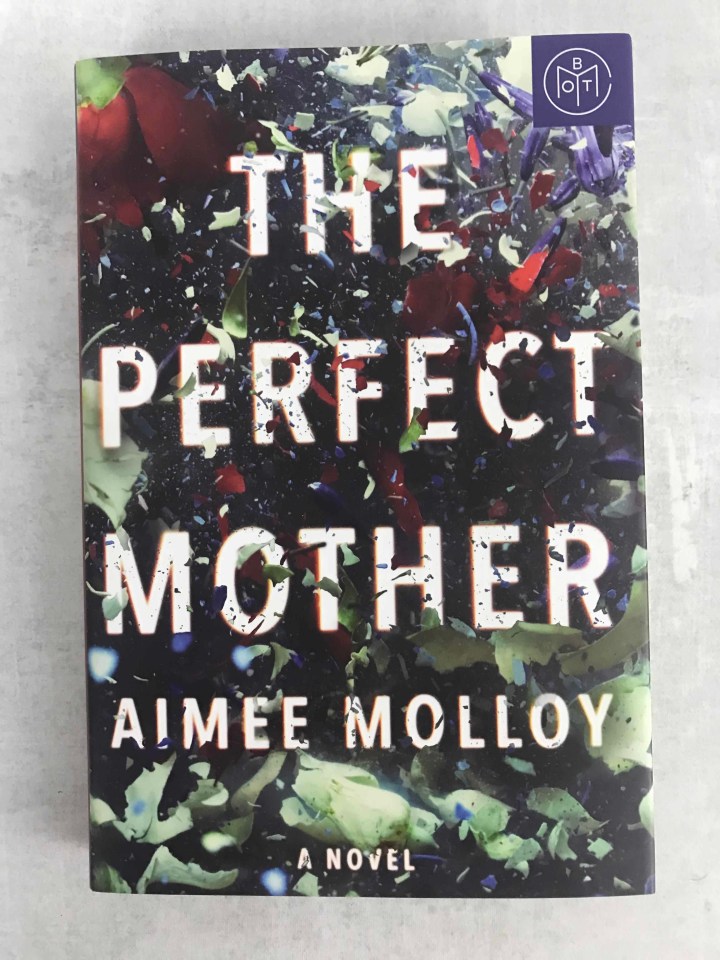 The Perfect Mother: A Novel by Aimee Molloy ($16.71)
An addictive psychological thriller about a group of women whose lives become unexpectedlyconnected when one of their newborns goes missing.

A night out. A few hours of fun. That's all it was meant to be.

They call themselves the May Mothers—a group of new moms whose babies were born in the same month. Twice a week, they get together in Brooklyn's Prospect Park for some much-needed adult time.

When the women go out for drinks at the hip neighborhood bar,they are looking for a fun break from their daily routine. But on this hot Fourth of July night, something goes terrifyingly wrong: one of the babies is taken from his crib. Winnie, a single mom, was reluctant to leave six-week-old Midas with a babysitter, but her fellow May Mothers insisted everything would be fine. Now he is missing. What follows is a heart-pounding race to find Midas, during which secrets are exposed, marriages are tested, and friendships are destroyed.

Thirteen days. An unexpected twist. The Perfect Mother is a "true page turner." —B.A. Paris, author of Behind Closed Doors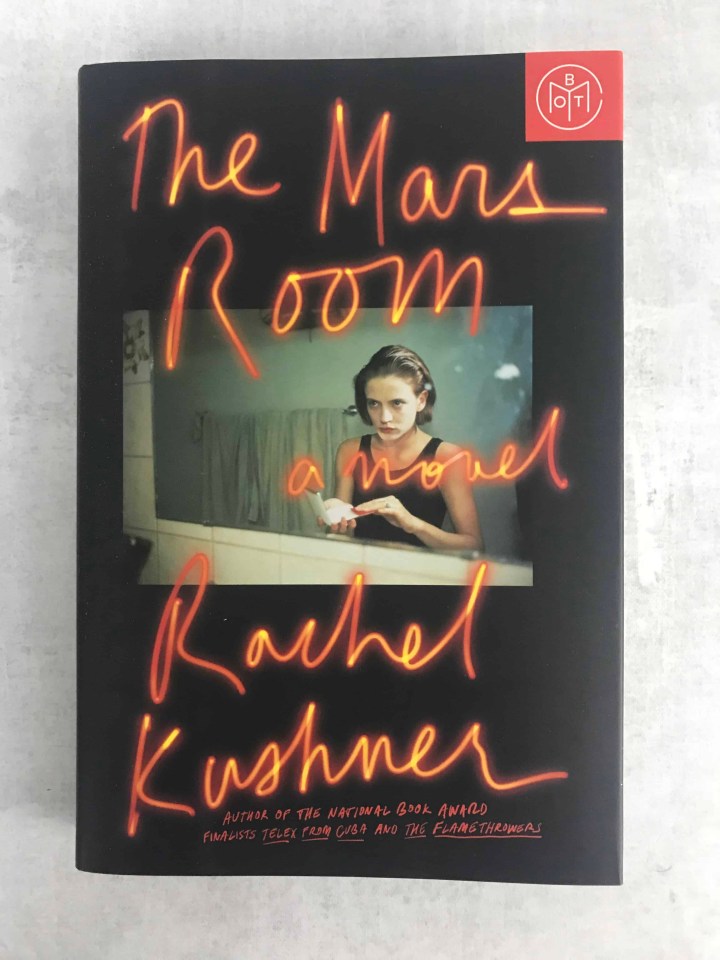 The Mars Room: A Novel by Rachel Kushner ($16.20)
From twice National Book Award–nominated Rachel Kushner, whose Flamethrowers was called "the best, most brazen, most interesting book of the year" (Kathryn Schulz, New York magazine), comes a spectacularly compelling, heart-stopping novel about a life gone off the rails in contemporary America.

It's 2003 and Romy Hall is at the start of two consecutive life sentences at Stanville Women's Correctional Facility, deep in California's Central Valley. Outside is the world from which she has been severed: the San Francisco of her youth and her young son, Jackson. Inside is a new reality: thousands of women hustling for the bare essentials needed to survive; the bluffing and pageantry and casual acts of violence by guards and prisoners alike; and the deadpan absurdities of institutional living, which Kushner evokes with great humor and precision.

Stunning and unsentimental, The Mars Room demonstrates new levels of mastery and depth in Kushner's work. It is audacious and tragic, propulsive and yet beautifully refined. As James Wood said in The New Yorker, her fiction "succeeds because it is so full of vibrantly different stories and histories, all of them particular, all of them brilliantly alive."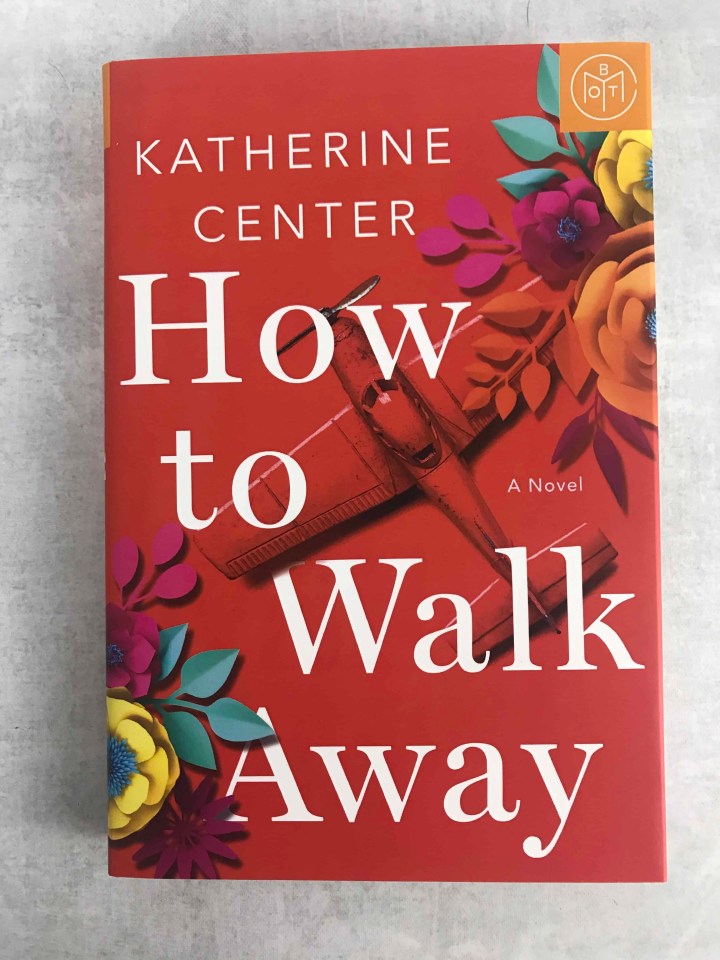 How to Walk Away: A Novel by Katherine Center ($16.19)
Margaret Jacobsen is just about to step into the bright future she's worked for so hard and so long: a new dream job, a fiancé she adores, and the promise of a picture-perfect life just around the corner. Then, suddenly, on what should have been one of the happiest days of her life, everything she worked for is taken away in a brief, tumultuous moment.

In the hospital and forced to face the possibility that nothing will ever be the same again, Maggie must confront the unthinkable. First there is her fiancé, Chip, who wallows in self-pity while simultaneously expecting to be forgiven. Then, there's her sister Kit, who shows up after pulling a three-year vanishing act. Finally, there's Ian, her physical therapist, the one the nurses said was too tough for her. Ian, who won't let her give in to her pity, and who sees her like no one has seen her before. Sometimes the last thing you want is the one thing you need. Sometimes we all need someone to catch us when we fall. And sometimes love can find us in the least likely place we would ever expect.

How to Walk Away is Katherine Center at her very best―a masterpiece of a novel that is both hopeful and hilarious; truthful and wise; tender and brave.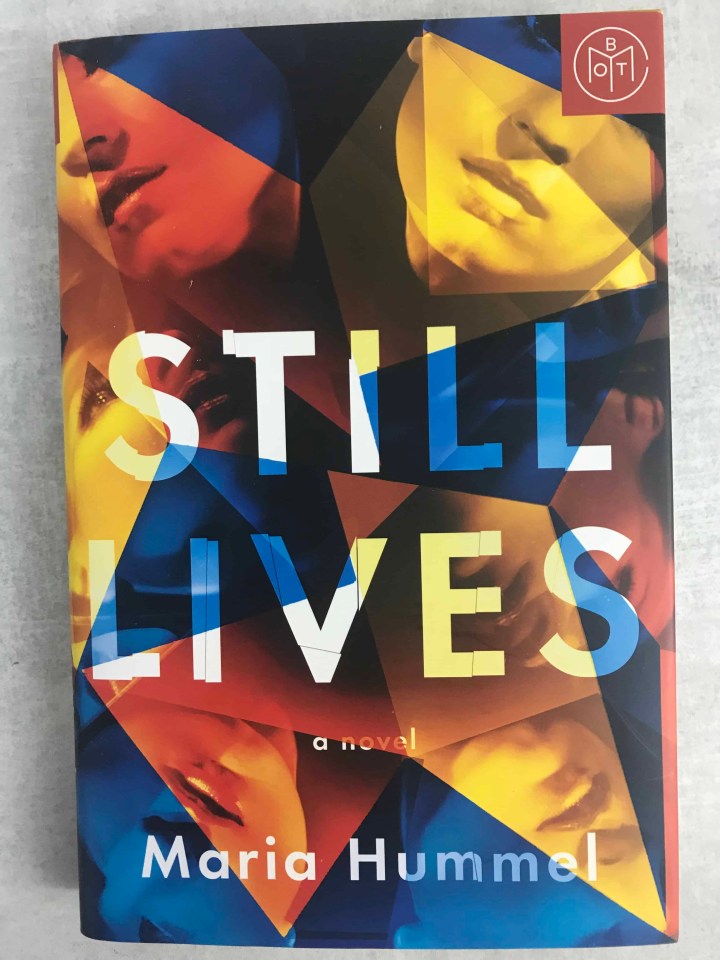 Still Lives: A Novel by Maria Hummel ($23.40)
Kim Lord is an avant-garde figure, feminist icon, and agent provocateur in the L.A. art scene. Her groundbreaking new exhibition Still Lives is comprised of self-portraits depicting herself as famous, murdered women―the Black Dahlia, Chandra Levy, Nicole Brown Simpson, among many others―and the works are as compelling as they are disturbing, implicating a culture that is too accustomed to violence against women.

As the city's richest art patrons pour into the Rocque Museum's opening night, all the staff, including editor Maggie Richter, hope the event will be enough to save the historic institution's flailing finances.

Except Kim Lord never shows up to her own gala.

Fear mounts as the hours and days drag on and Lord remains missing. Suspicion falls on the up-and-coming gallerist Greg Shaw Ferguson, who happens to be Maggie's ex. A rogue's gallery of eccentric art world figures could also have motive for the act, and as Maggie gets drawn into her own investigation of Lord's disappearance, she'll come to suspect all of those closest to her.

Set against a culture that often fetishizes violence, Still Lives is a page-turning exodus into the art world's hall of mirrors, and one woman's journey into the belly of an industry flooded with money and secrets.
BOTM is amazing – bringing a splash of so many different genres to my door in one very heavy box (the add-ons are a must if you read a lot!). I love that each book is hard-covered and how each jacket is made just for BOTM. BOTM keeps me up to date with new authors and most importantly new books. I can't even decide which book to read first, I wish I could be one of those people who can read multiple books at the same time. I love this subscription for bringing me brand new books and authors to my door each month. I can't wait to see what next brings me, I need some great books for reading  poolside.
What do you think of this month's book selections?