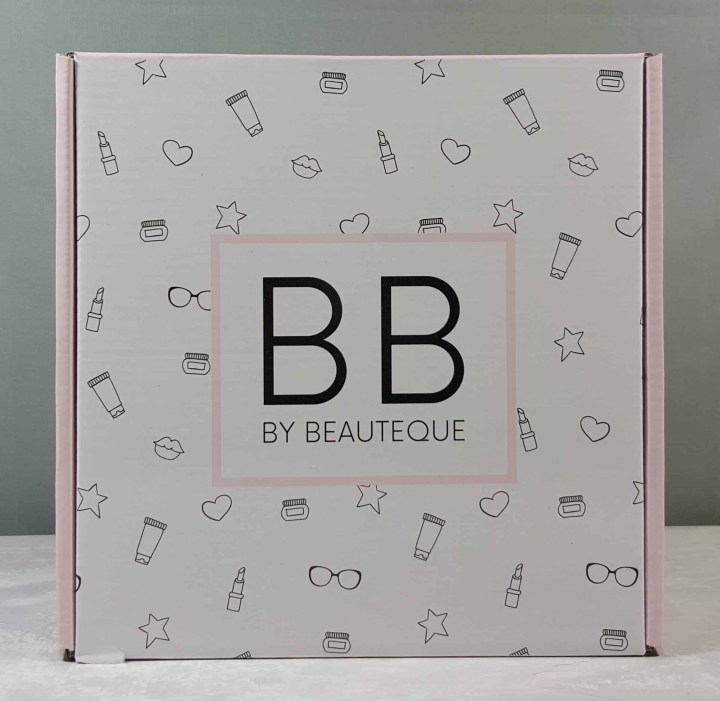 Beauteque offers two subscriptions featuring Asian beauty products delivered to your door monthly. Products include makeup, skin care, body care, and more. For $24 per month, your BB Box comes with 6-8 full-size products. Price per month is lower with extended subscription terms. If you like masks, the Mask Maven subscription brings you 9-11 various masks monthly starting at $14.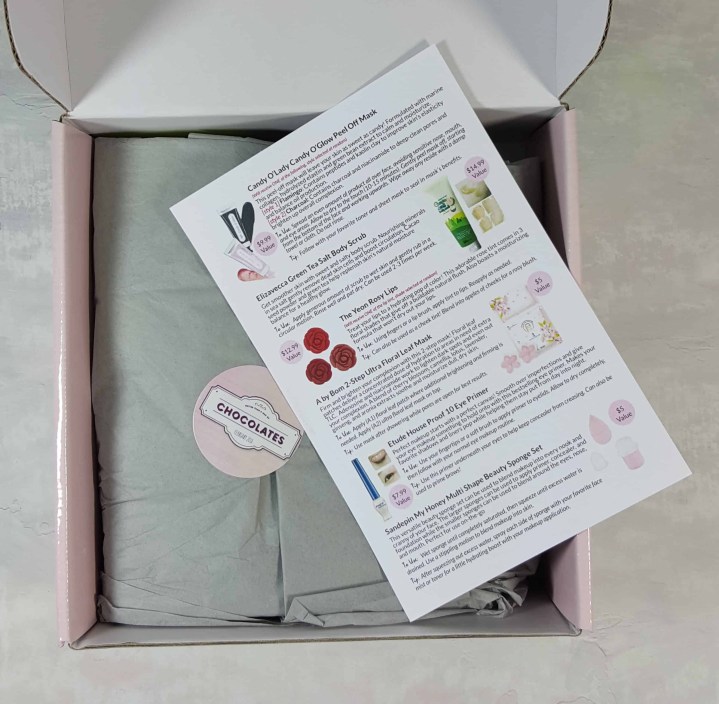 DEAL: You can save 10% on the BB Box or Mask Maven with coupon code CRATEJOY10.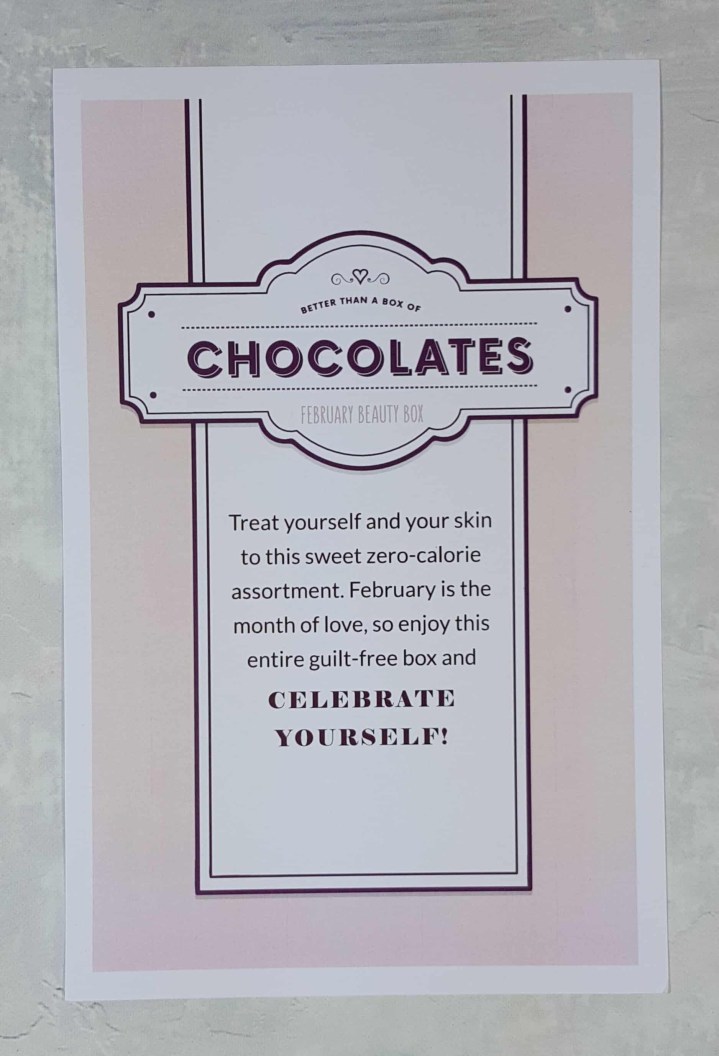 The February Beauteque BB Box theme is Better Than a Box of Chocolates. How appropriate!
Treat yourself and your skin to this sweet zero-calorie assortment. February is the month of love, so enjoy this entire guilt-free box and CELEBRATE YOURSELF!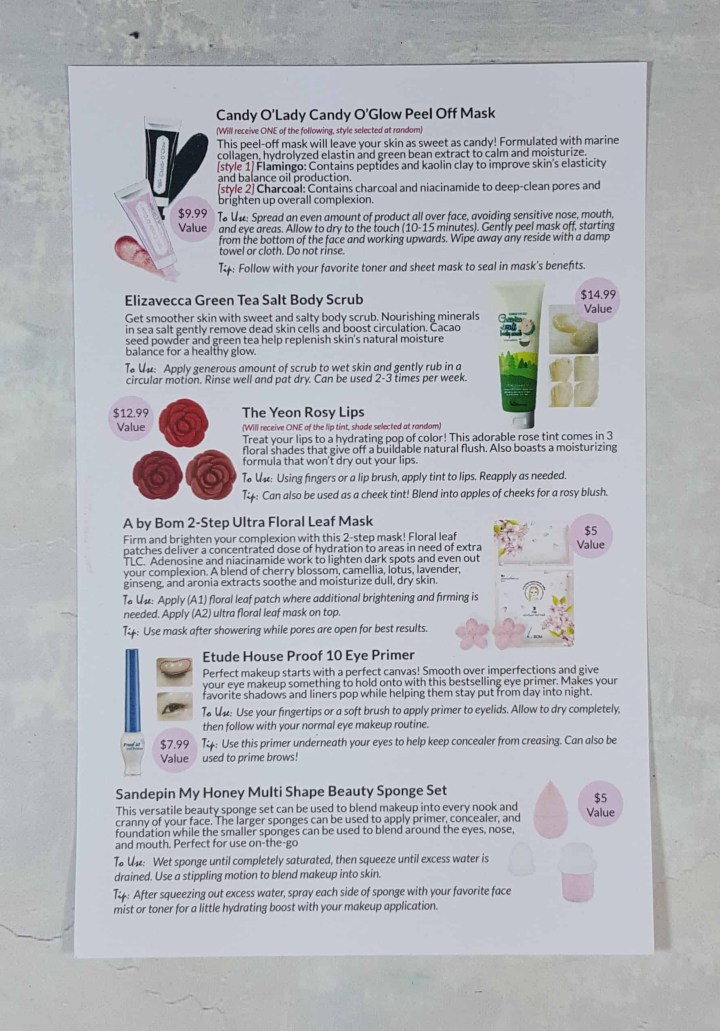 The information card is also available in a digital format. You can access product information and basic how-to-use directions by logging into your account or visiting www.beautequemonthly.com/portal. The prices listed below are those of Beauteque, unless otherwise noted.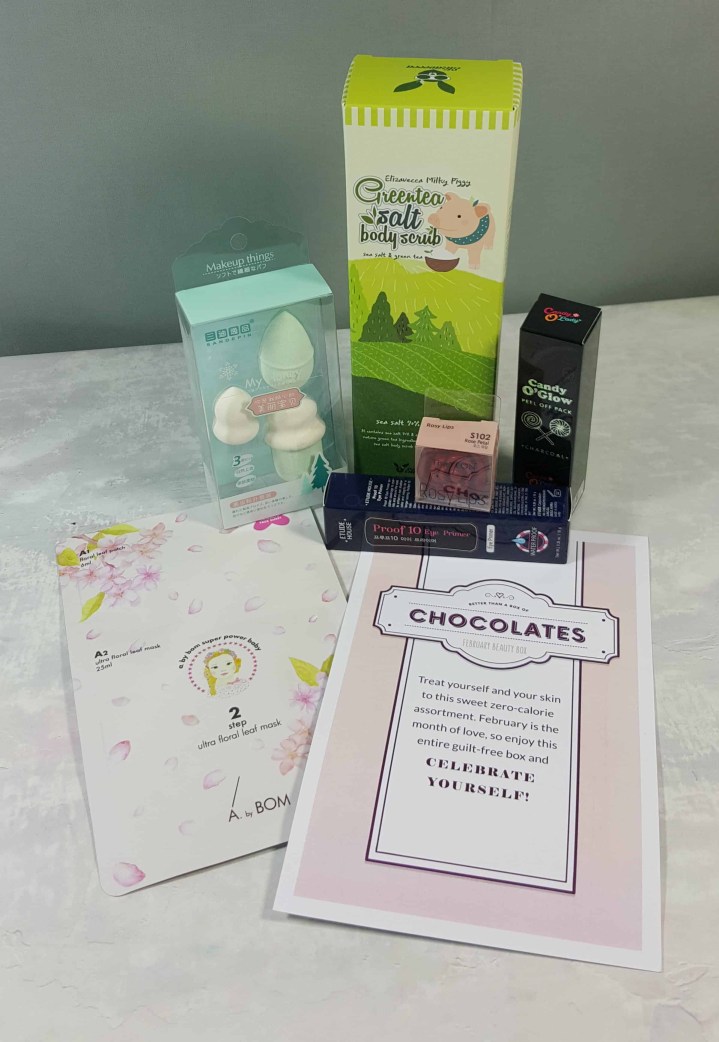 Here's my guilt-free February Beauteque BB box!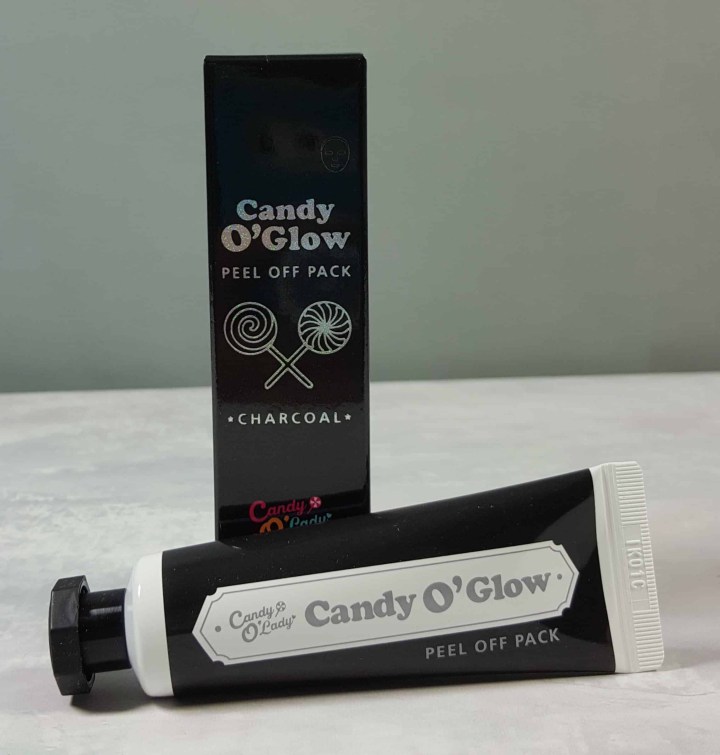 Candy O'Lady | Candy O' Glow Peel Off Mask ($9.99): I am a big fan of masks and was excited to finally get an all over charcoal peel mask. (I love watching the mask fail videos online. ? #sorrynotsorry) I felt that my skin looked brighter after the mask was off. The formula gets tacky quickly, so you'll need to use speed when applying. Make sure that you don't do anything that will cause you to sweat – the smallest amount of moisture and the mask won't set, making it hard to remove (I found out the hard way).
Elizavecca | Green Tea Salt Body Scrub ($14.99): I think I love scrubs almost as much as I love masks. I couldn't wait to try this out and slough away the winter to get my springtime glow on. The scrub uses fine grain salt to gently exfoliate, making it gentle enough for daily use. The lightly scented base moisturizes skin with a fast absorbing formula.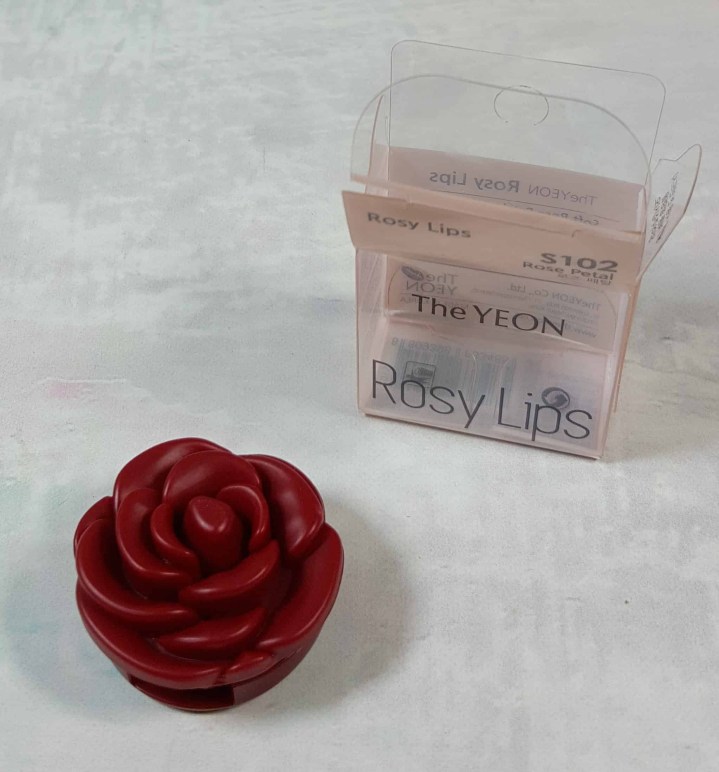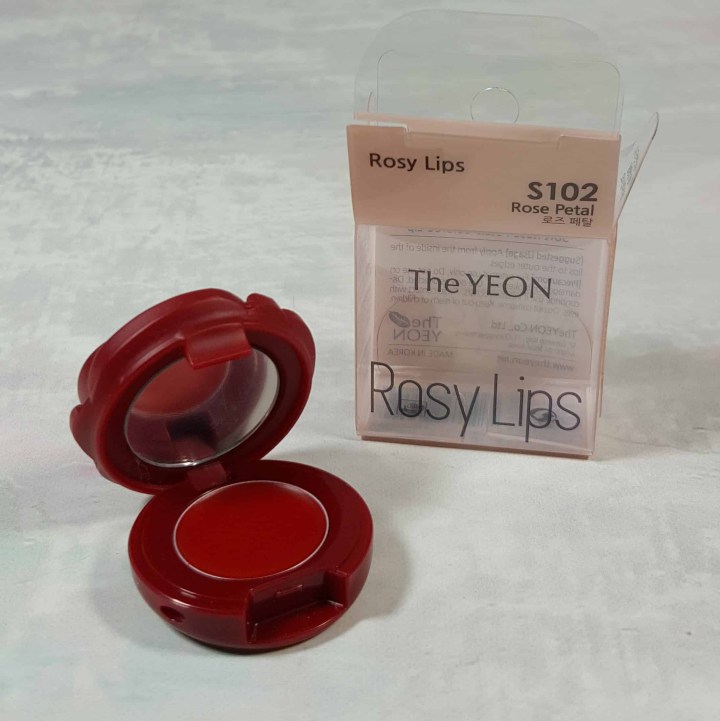 The Yeon | Rosy Lips – S102 Rose Petal ($12.99): Subscribers received one of three shades (see S101 and S501). This is buildable lip tint. It feels like a lip balm going on and has good pigmentation. Plus, how adorable is that case!?! I put this color on the center of my lips to achieve that flushed look I see on so many of my fave K-drama stars.
A by Bom | 2-Step Ultra Floral Leaf Mask ($5.00): The 2 steps involved in using this mask are (1) flower patches containing peach (whitening and tightening benefits) and cherry blossom (nourish and hydrate) to treat specific areas of the face and (2) full-face sheet mask. The sheet mask contains extracts of aronia (antioxidant), rose (hydrate), lotus (protection), and camellia (oil control).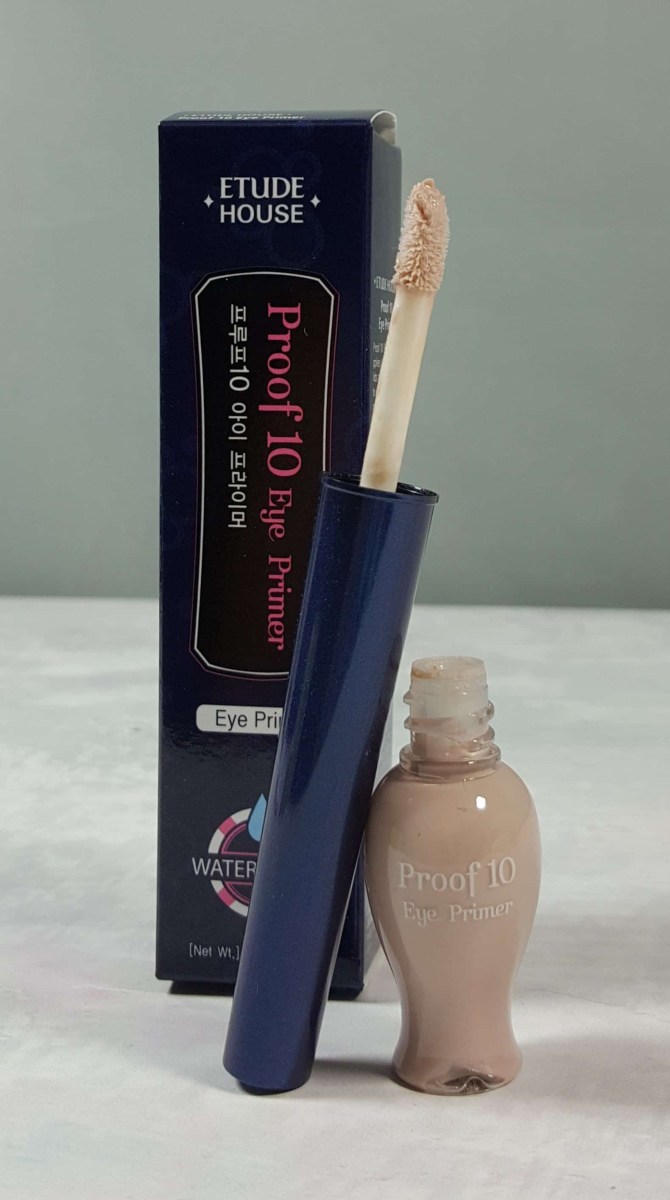 Etude House | Proof 10 Eye Primer ($7.99): If you read my review last month, you might remember that this was supposed to be one of the January products but didn't make it in time for shipping. Well, it looks like Beautque made it up to me this month. I tried this out and liked it. My shadows went on well and the color was more vibrant. The primer also kept my shadow from creasing and my liner from transferring – I have oily, hooded eyelids. Unfortunately, I lost out again because my sister immediately scooped this up when she saw it. She wears shadow a lot more than I do, so it's OK.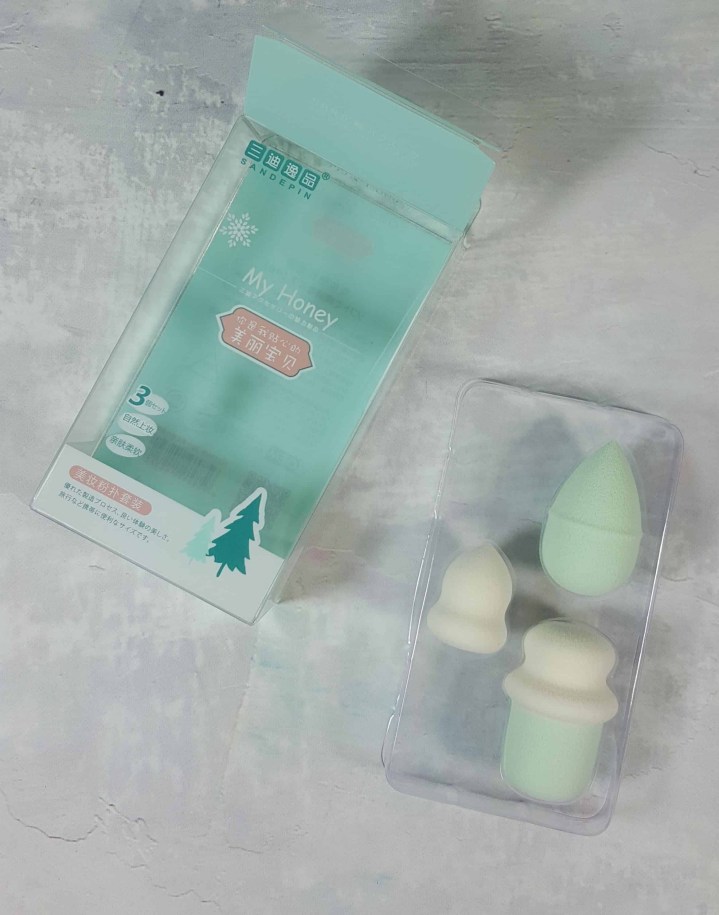 Sandepin | My Honey Multi Shape Beauty Sponge Set ($5.00): This is a cute and fun shaped blending sponge set. They weren't for me, but someone with better makeup skills may be able to use them. I have a hard time with the smaller blenders and these were no exception. I would have preferred the sponges to expand some when wet, but they didn't. I also felt the sponges were dense and didn't blend as well as my RT blender.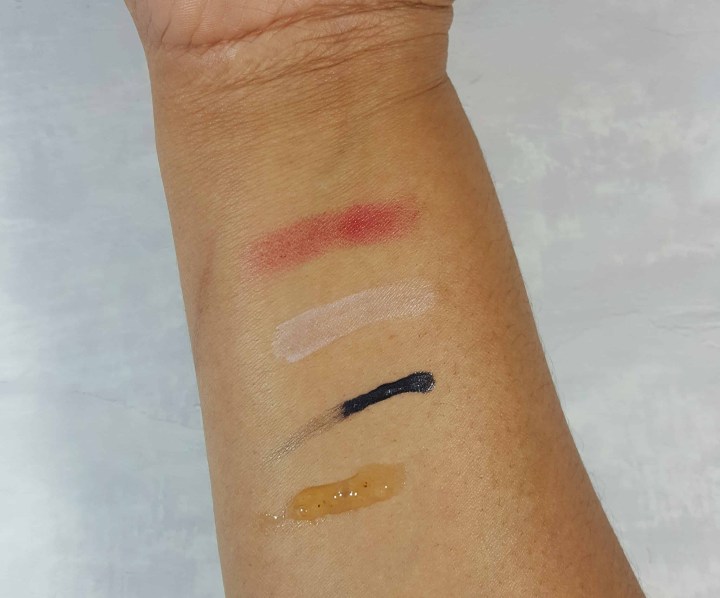 Swatches from top to bottom:  Rosy Lips, Proof 10 Primer, Charcoal Peel Off Pack, and Green Tea Salt Scrub.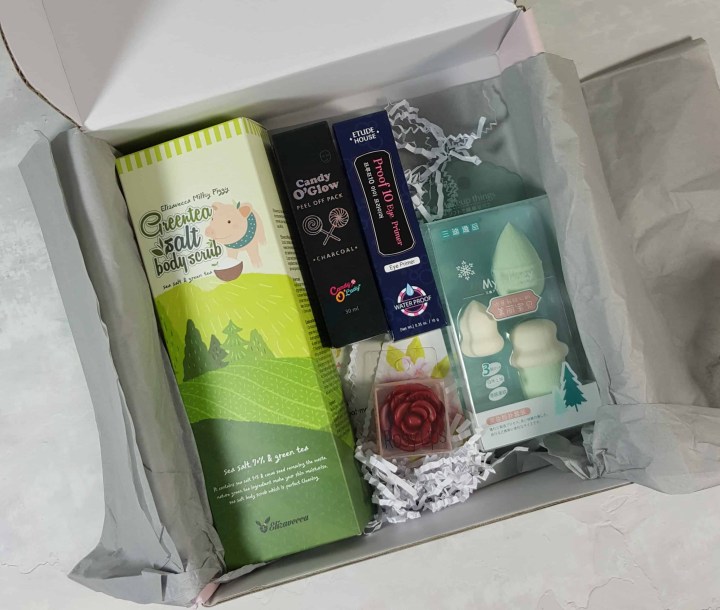 The February Beauteque BB Bag contained $56 of product! That's more than 2 times the cost of the box. Apart from the blending sponges, I was very happy with the product assortment that I received. The green tea sea salt scrub is my favorite item and is getting a lot of use. Did you have a favorite item?
Click here for a sneak peek at next month's box.
What did you think of this edition of the Beauteque BB Box? Leave a comment below and let me know.
On a side note: Before trying any Asian cosmetic subscription, expect that most information on the package will be in the native language. That said, more and more brands are including directions/ingredients in English, and information can also be found in English on the majority of brands' websites (you may have to choose a brand's global or US site). Secondly, a large number of products focus on brightening or whitening the skin. As a person of color, I have not seen my skin color change. Instead, I've experienced that my skin tone gets evened out after prolonged use. However, your results may be different. And lastly, many products contain ingredients which are animal-derived, so these may not be an option if you are vegan. You can also check out cosDNA.com to see if the ingredients for the product are listed there.