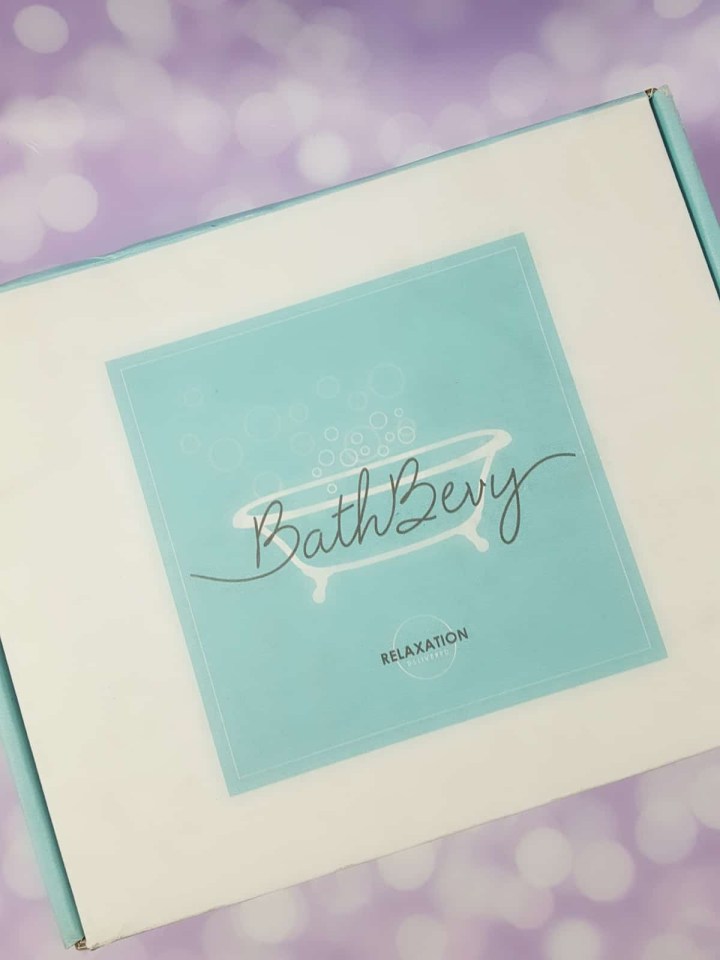 Bath Bevy is a monthly bath product subscription box. You'll receive a box full of bath products like bath bombs, salts, soaks, bubbles, scrubs and more – all that's left to do is to just add water! My whole family loves taking baths so we all really enjoy this box.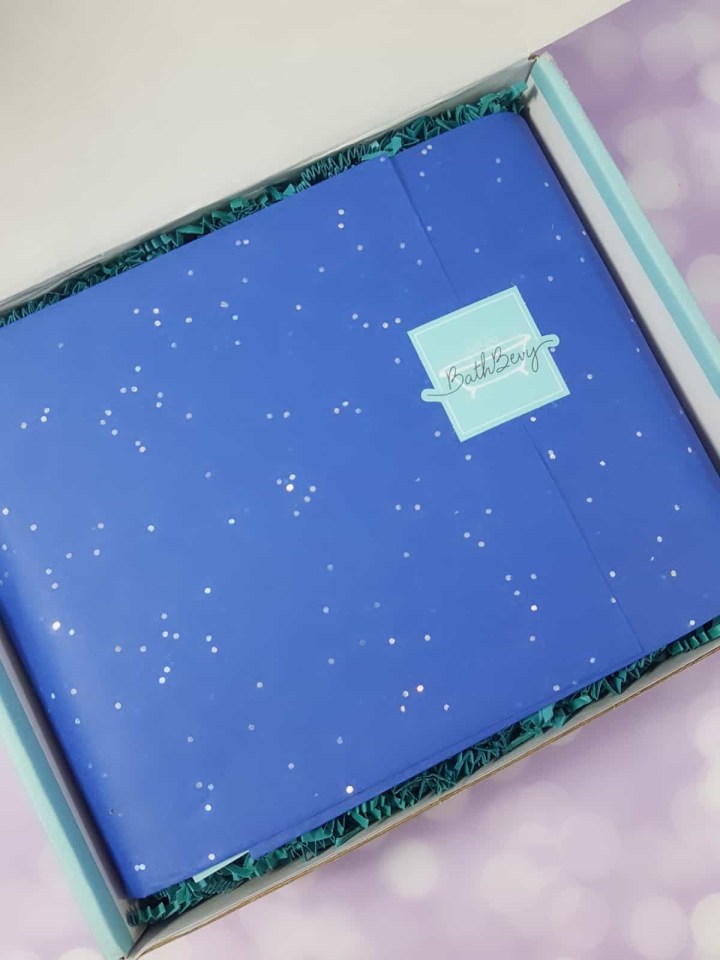 The March theme is Mermaid Kisses & Starfish Wishes.
DEAL: Save $4 on your first box!. Use coupon code HELLO10.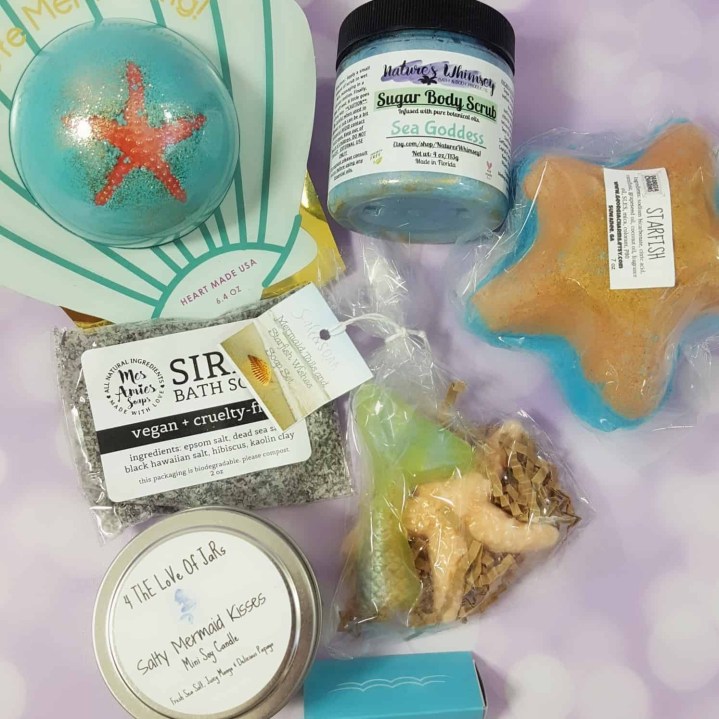 Everything in my March Bath Bevy Box!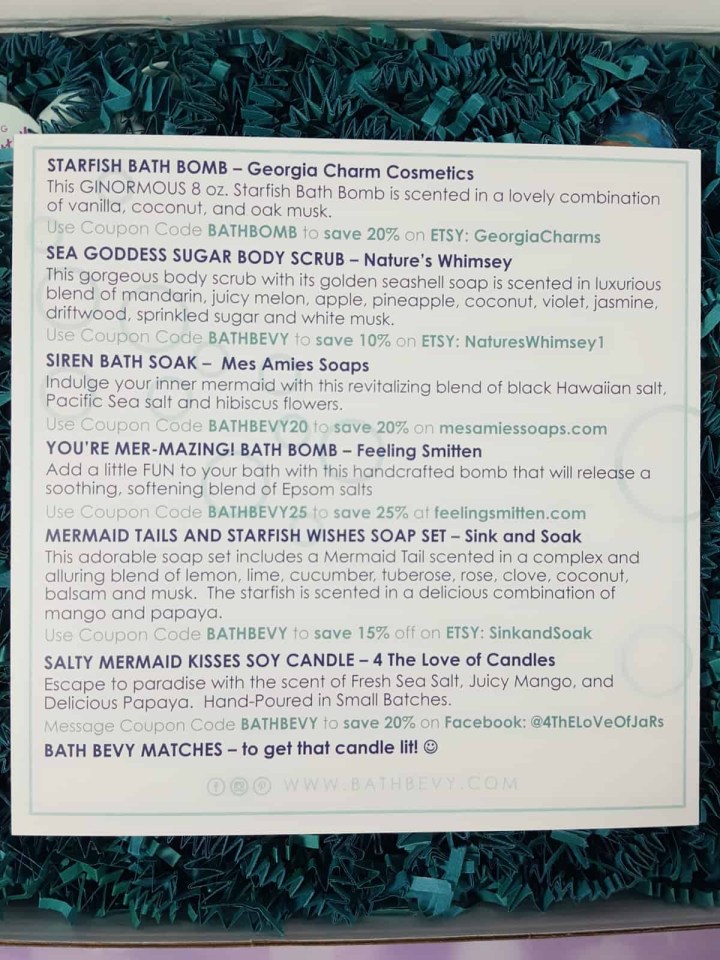 The box comes with a nice thick card with information on all the included items with some fun descriptions and any discounts that might apply.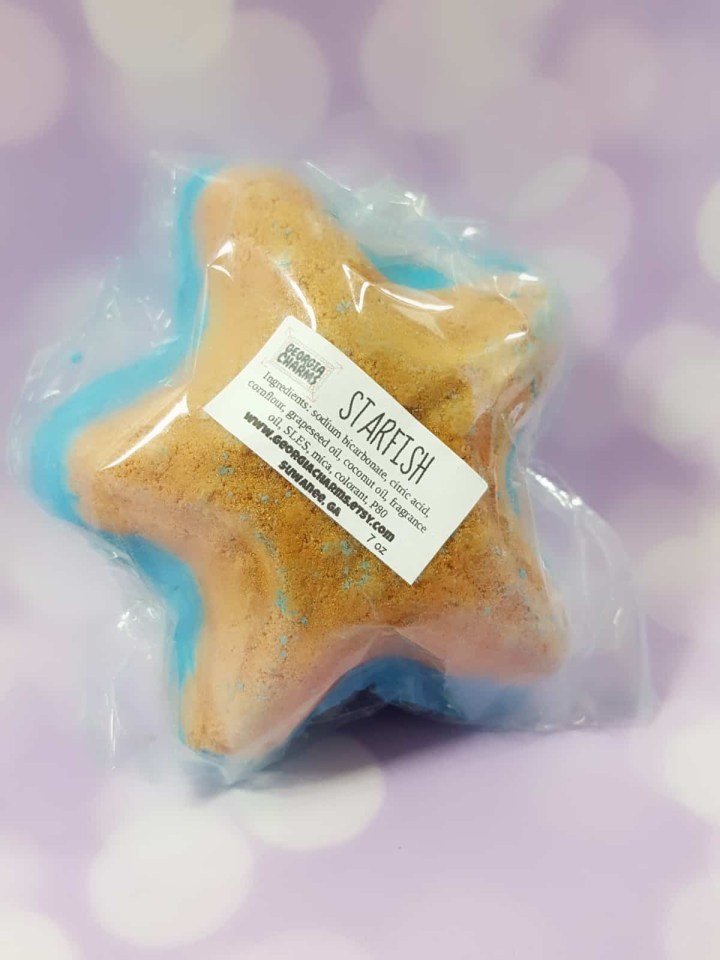 Starfish Bath Bomb by Georgia Charm Cosmetics – Kicking off this superbly themed box with a huge Starfish bath bomb scented with vanilla, coconut and oak musk.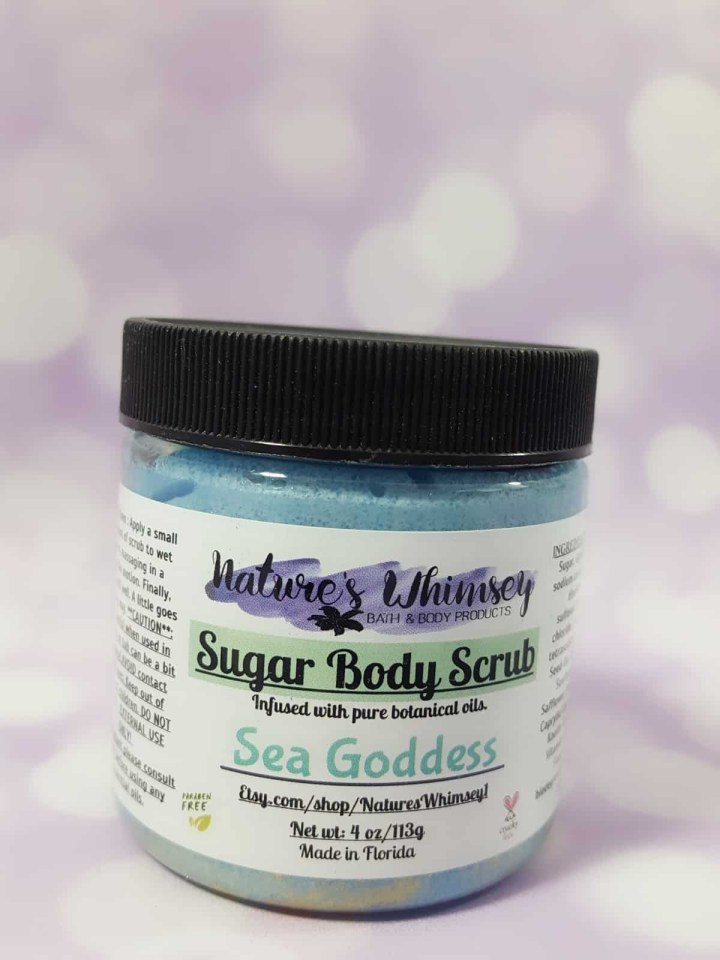 Sea Goddess Sugar Body Scrub by Nature's Whimsey – I love a sugar body scrub especially in the skin rough summer months. This Sea Goddess scrub is scented with mandarin, juicy melon, apple, pineapple, coconut, violet, jasmine, driftwood, sprinkled sugar and white musk all in one jar!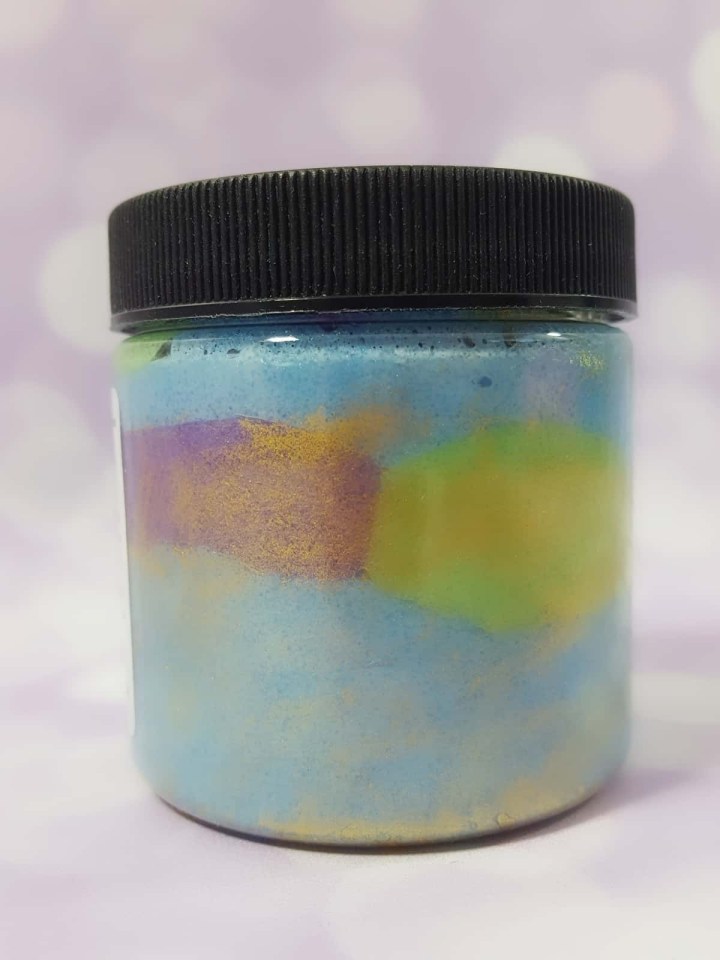 From the backside of the jar you can see all the colors in the scrub. I can't wait to really dig into this one.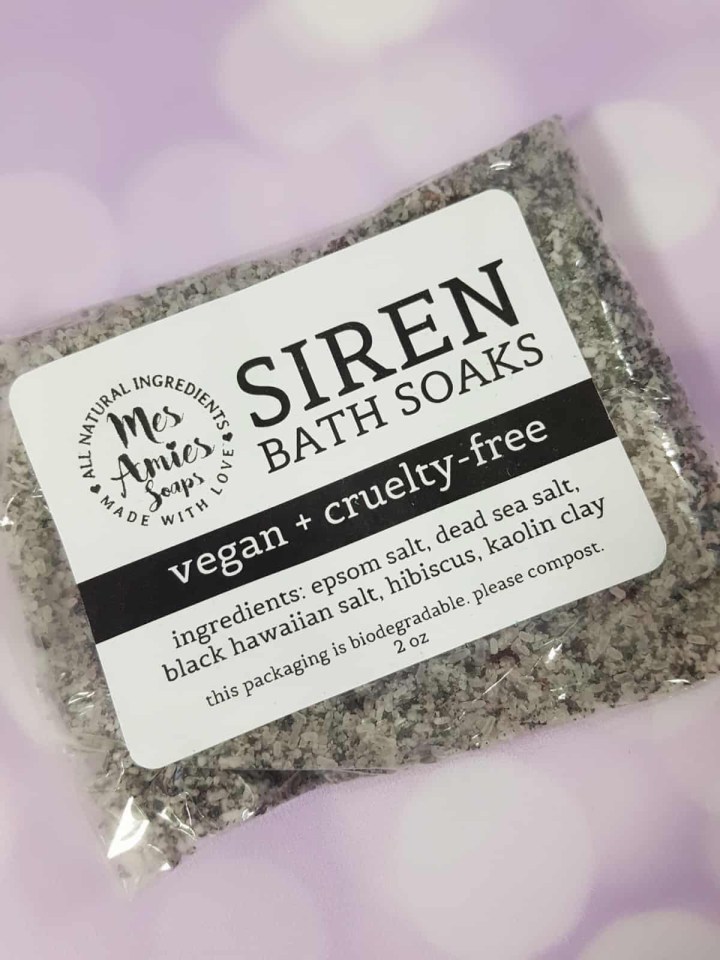 Siren Bath Soak by Mes Amies Soaps – Nothing says pleasure like a long soak in a hot tub. This Siren soak is a blend of black Hawaiian salt, Pacific Sea Salt and hibiscus flowers for a relaxing bath to calm all my nerves and wash my worries away.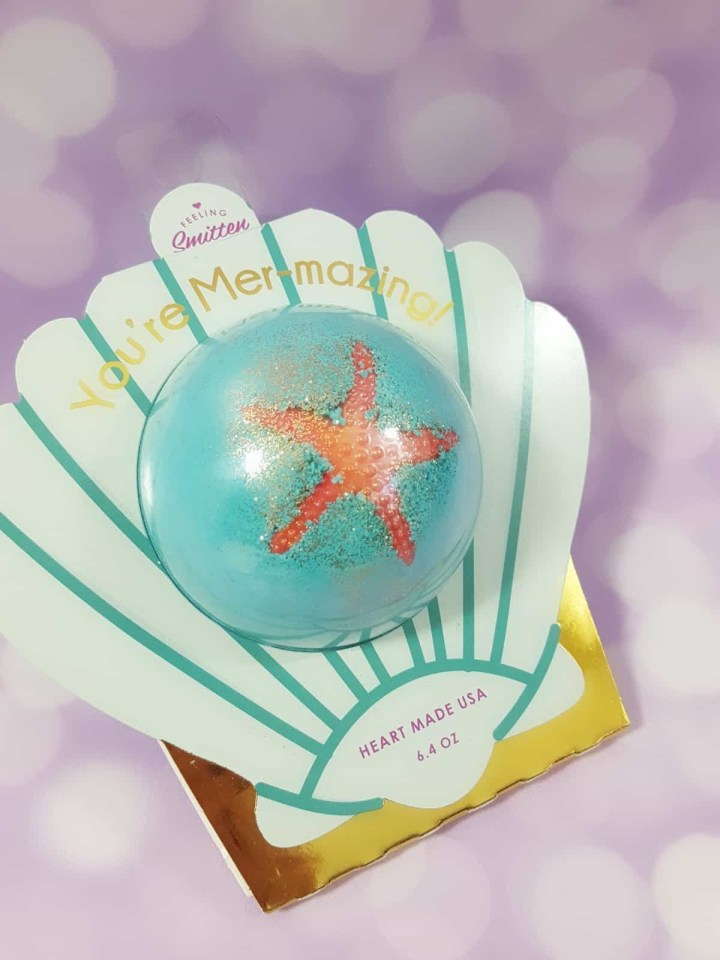 You're Mer-mazing! Bath Bomb y Feeling Smitten – The name of this one just makes me smile from ear to ear. This bath bomb is pure FUN and releases a softening blend of Epsom Salts as you relax and enjoy.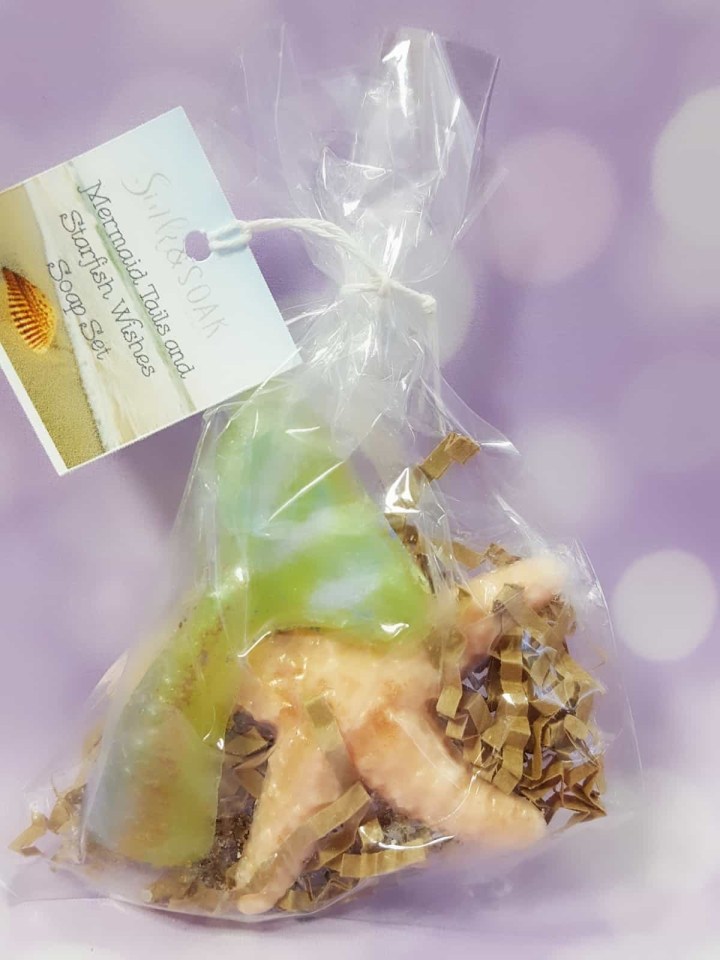 Mermaid Tails and Starfish Wishes Soap Set by Sink and Soak – This set is stinkin' cute and will be a great addition to my summer set up in my guest bath. Each of the soaps are scented in a different flavor with the mermaids tail with a blend of lemon, lime, cucumber, tuberose, rose, clove, coconut, balsam, and musk and the starfish scented with mango and papaya. And to beat all they are just plain cute. I can't wait to have guests to see them in their bathroom.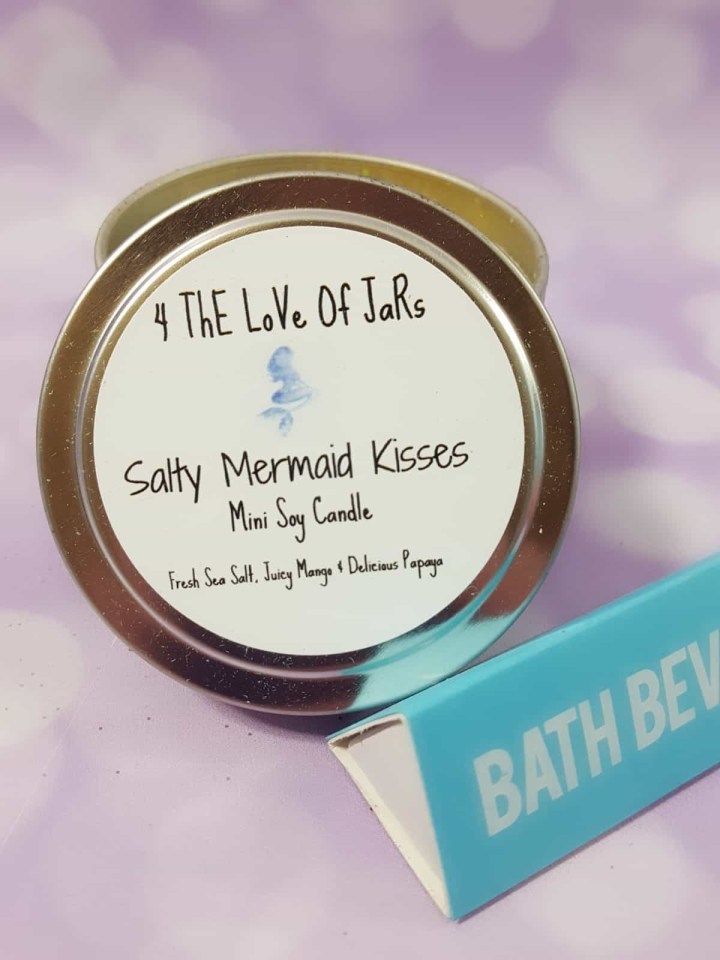 Salty Mermaid Kisses Soy Candle by 4 the Love of Candles – Since I can't be at the beach everyday which in itself is a tragedy this candle will have to do until I get back there.  This candle smells like Fresh Sea Salt, Juicy Mango and Delicious Papaya.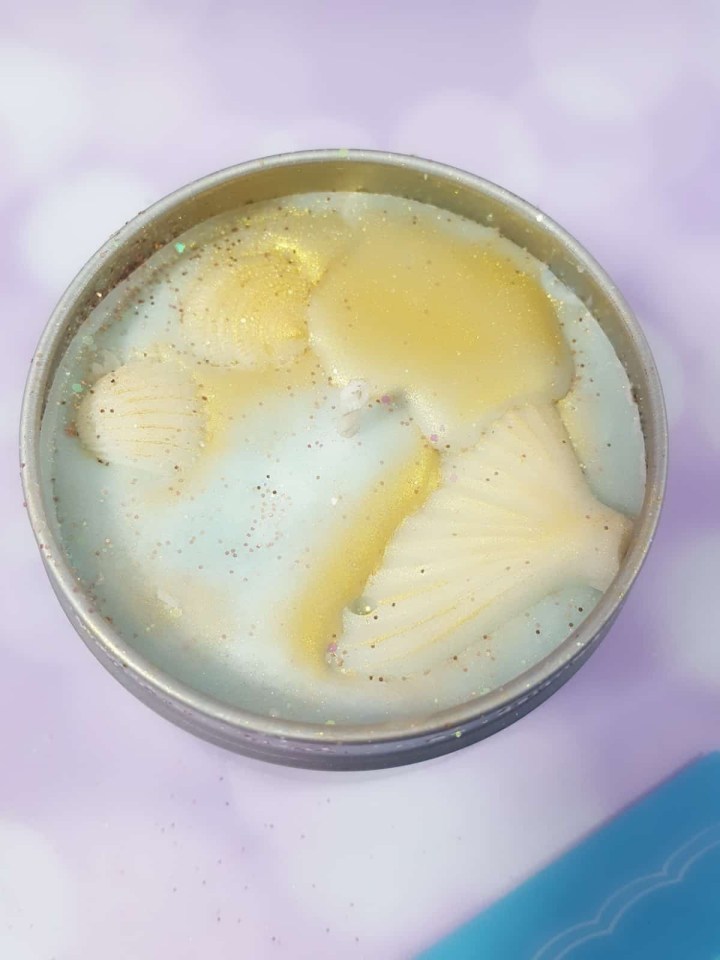 Then you take all those great beachy scents and top it with some wax seashells and I'm in heaven. I could get used to being at the beach all the time and this is a great reminder.
Bath Bevy's March box was filled from top to bottom with beachy delight. The themeing was fantastic and really  brought out the Mermaid kisses and Starfish Wishes theme of the whole box. I'm so ready to take a couple nice long soaks and read a great book and forget about all my cares and worries for awhile. This box really gives me the smiles and has me ready for summer and my beach trip and a week of sun, surf and fun times!
Did you love this month's theme as much as I did? Are you going to the beach this summer?