Artemis & Xena is a quarterly subscription box focusing on self-care, mindfulness, and well-being for teens and women. Boxes might include beauty treats, motivational quote cards, teas, aromatherapy items, creative activities, and much more. The subscription also introduces products from small UK businesses, as well as brands.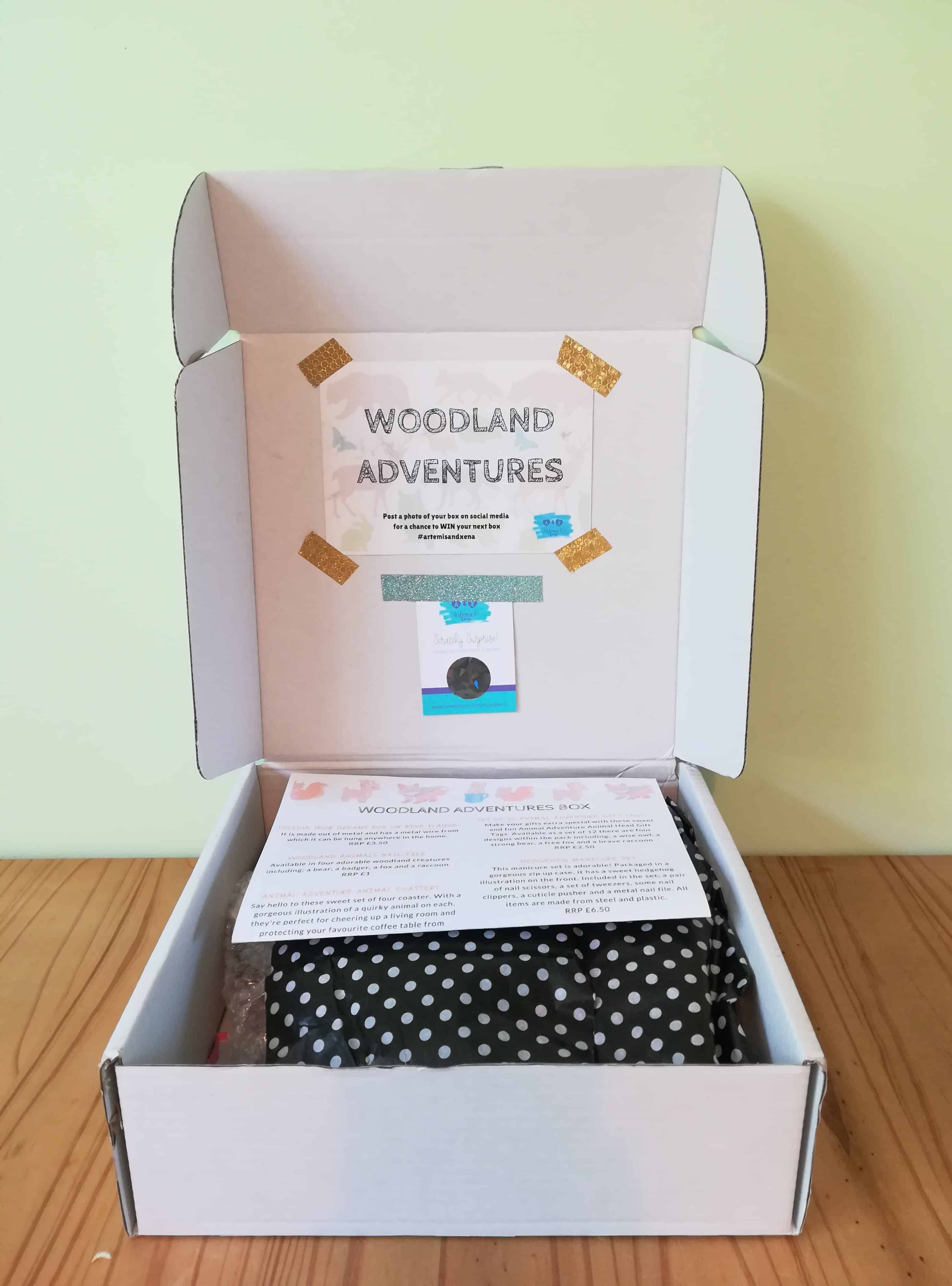 The items come packed in bubble wrap, shredded and tissue paper, in a simple cardboard box marked fragile.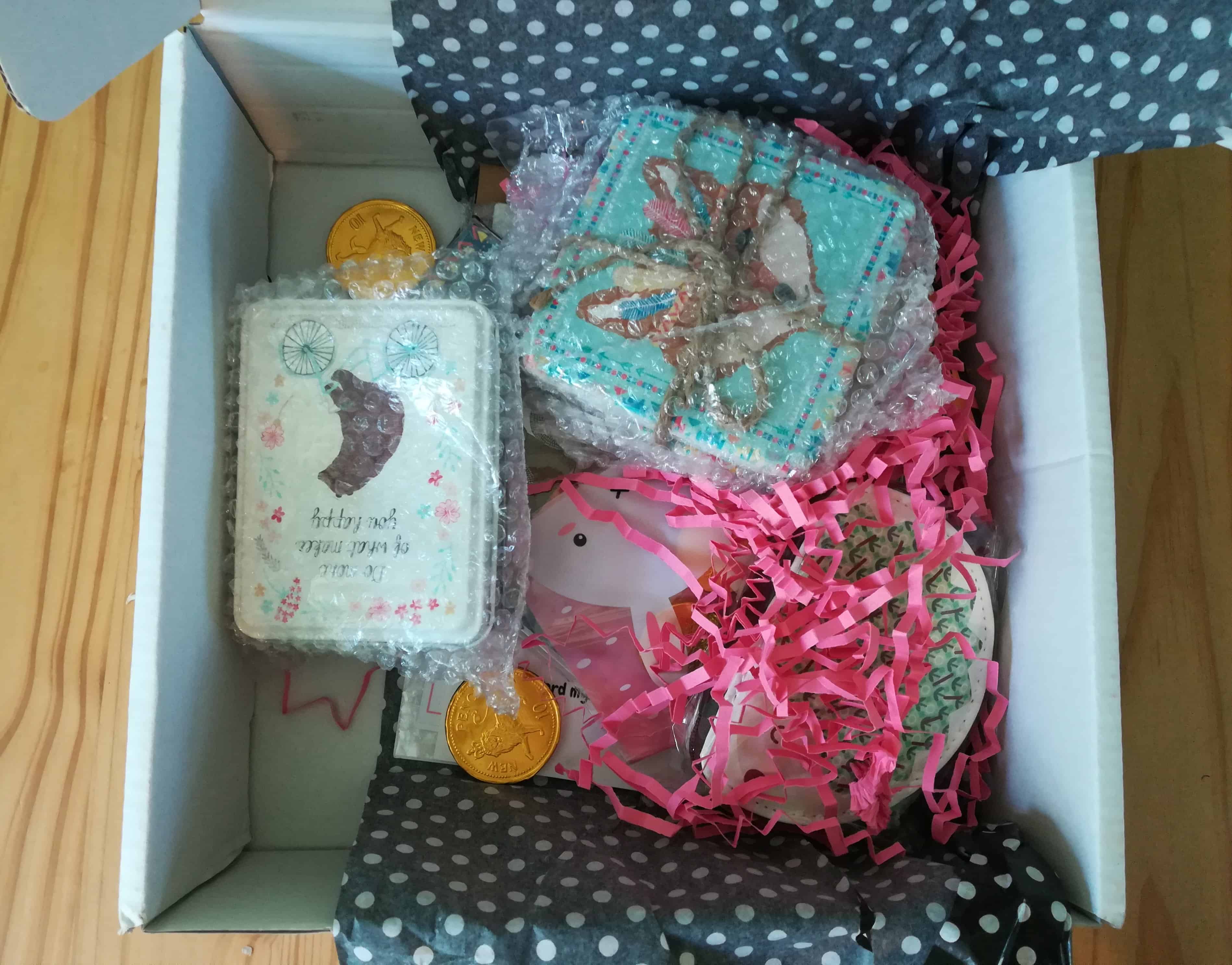 I do wish there was a bit more paper in the box to keep items from shifting around so much.
DEAL: Receive 15% off on all plans and one-off box! Use coupon code HELLOSUBSCRIPTION.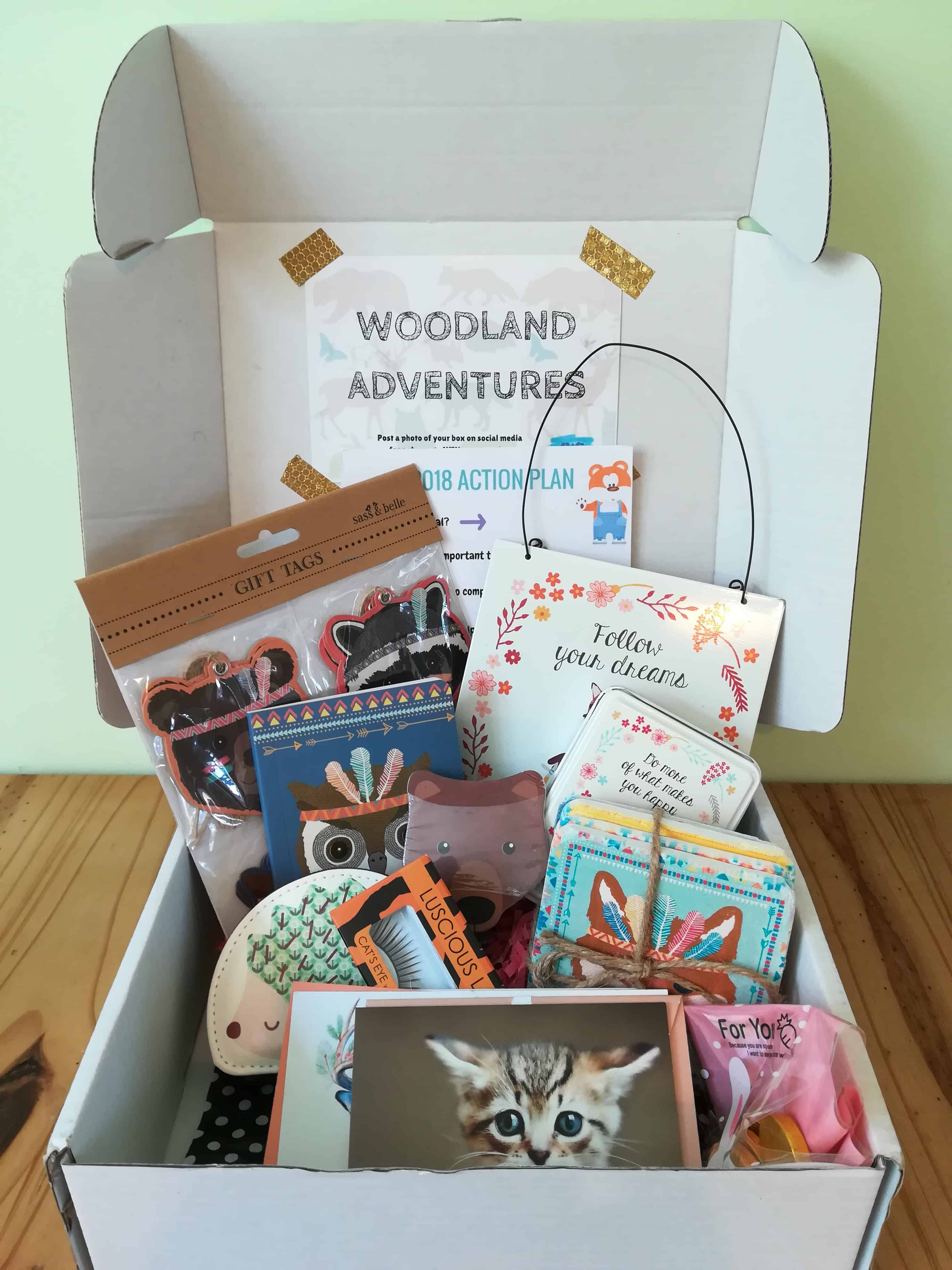 The box has a Woodland Adventures theme and woodland creatures feature heavily in this, as do products from Sass & Belle. I'm a sucker for adorable animals, who isn't?
The box has an insert describing each of the box items. I really like when boxes do this, Even though most of the items are self-explanatory, it's nice to have a sort of inventory of the treats inside.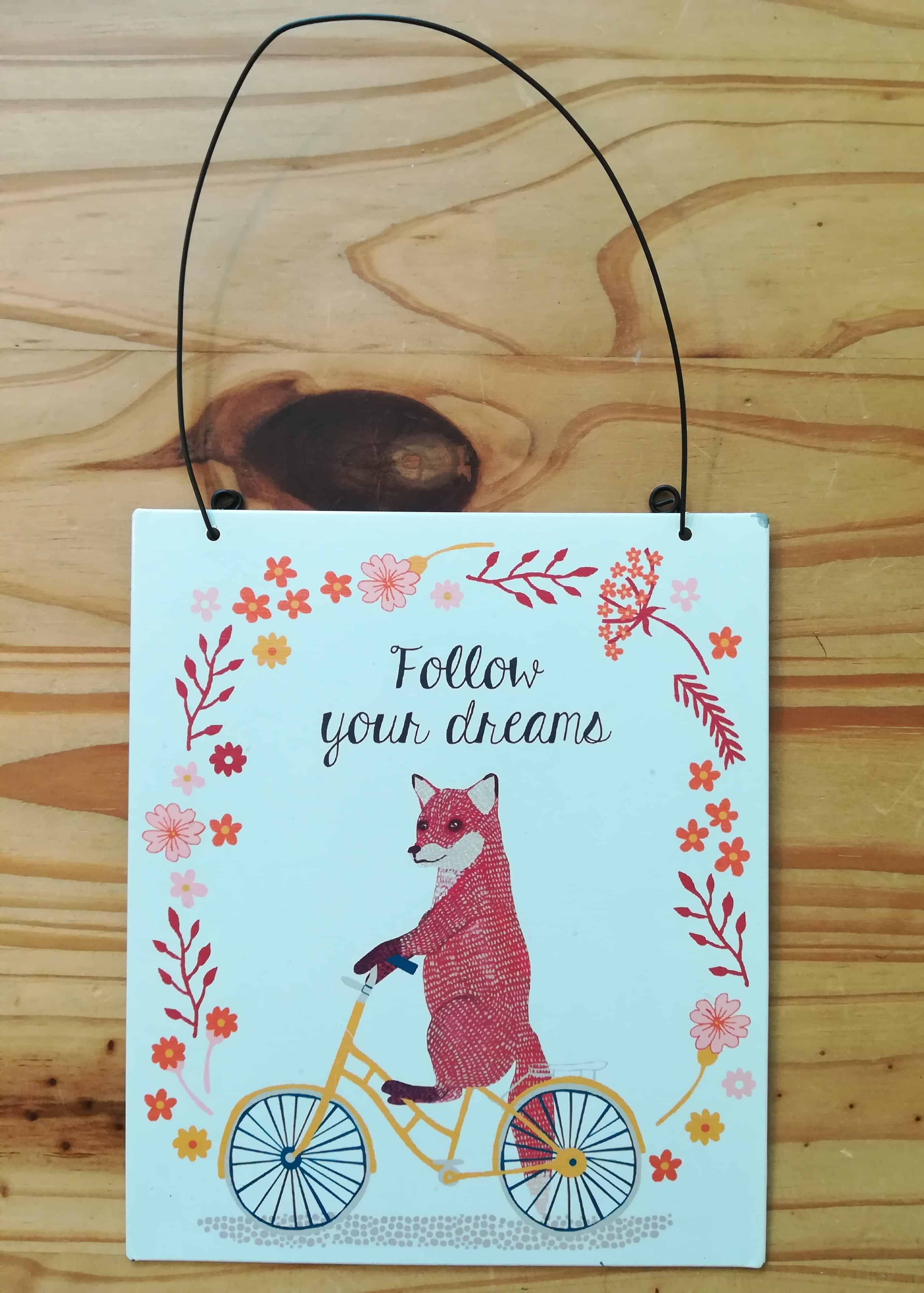 First up is the Follow Your Dreams Fox on Bike Plaque (RRP £3.50). This is a 5.5" x 6.5" metal plaque with wire hanger. This is a lovely illustration. This item is also the reason why I wish the box was more tightly packed with tissue – although the plaque was in bubble wrap, it slipped out during shipping and the paint on the edge chipped off. Not a huge deal, but it doesn't look as good as it could have.
Each box includes a Woodland Animals Nail File (RRP £1) of a bear, a badger, a fox or raccoon. I received the bear.  Cute!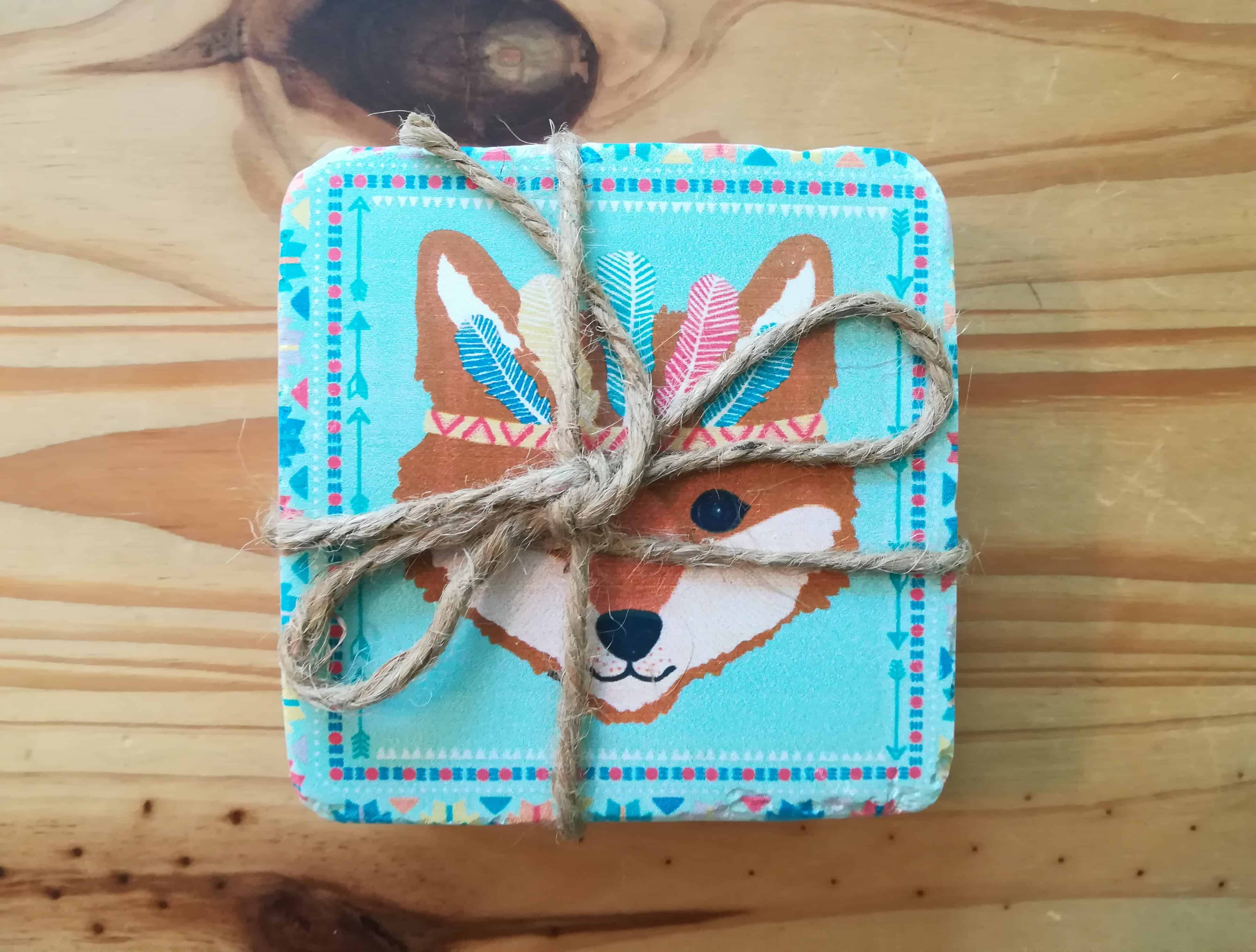 This set of four Animal Adventure Animal Coasters (RRP £10) are really nice quality, heavy tiles with little pads on the base to prevent them from scrapping up surfaces.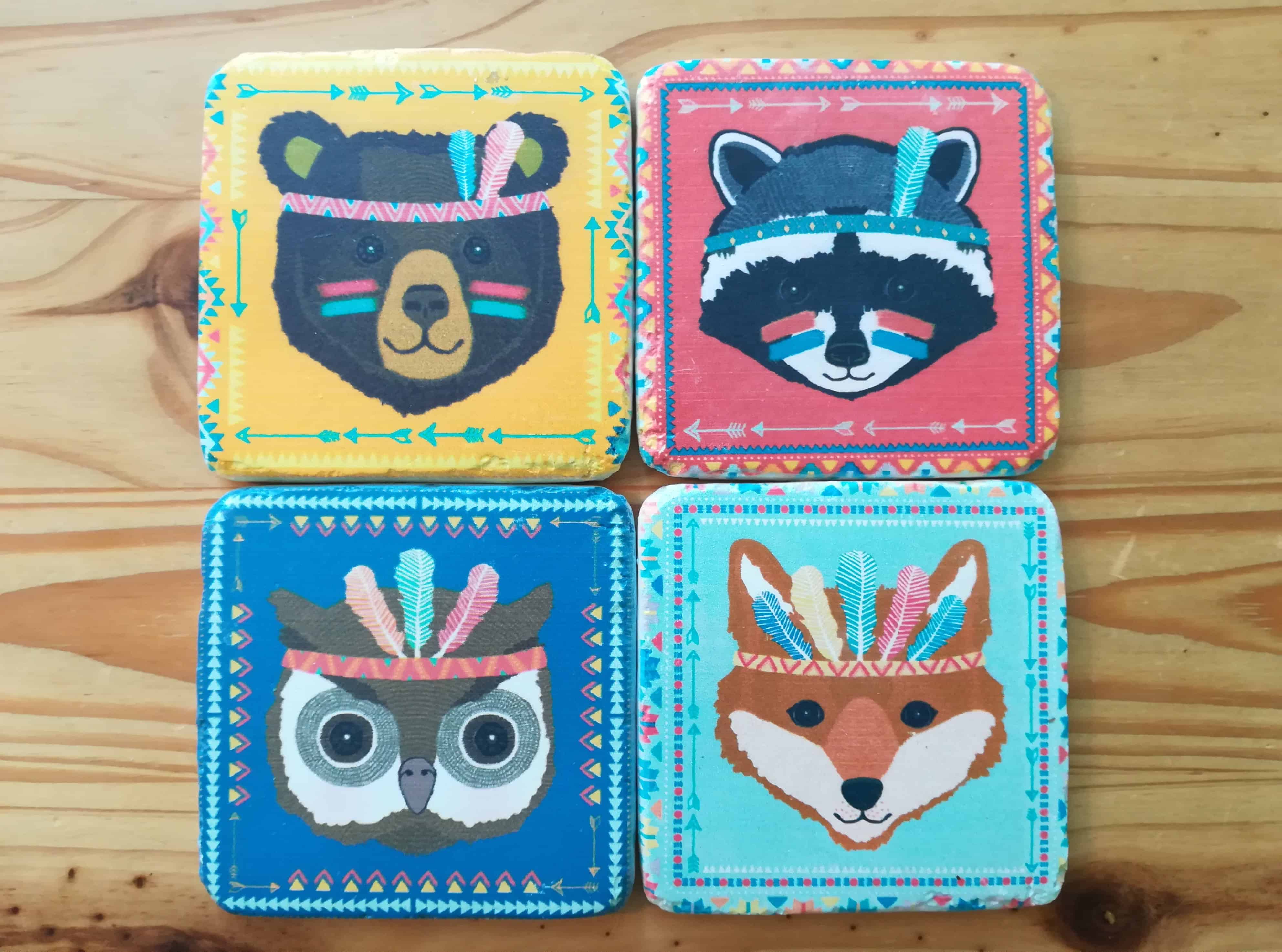 Taken at face value, the illustrations of animals in Native American headdresses are rather adorable, however I can imagine these could spark some controversy.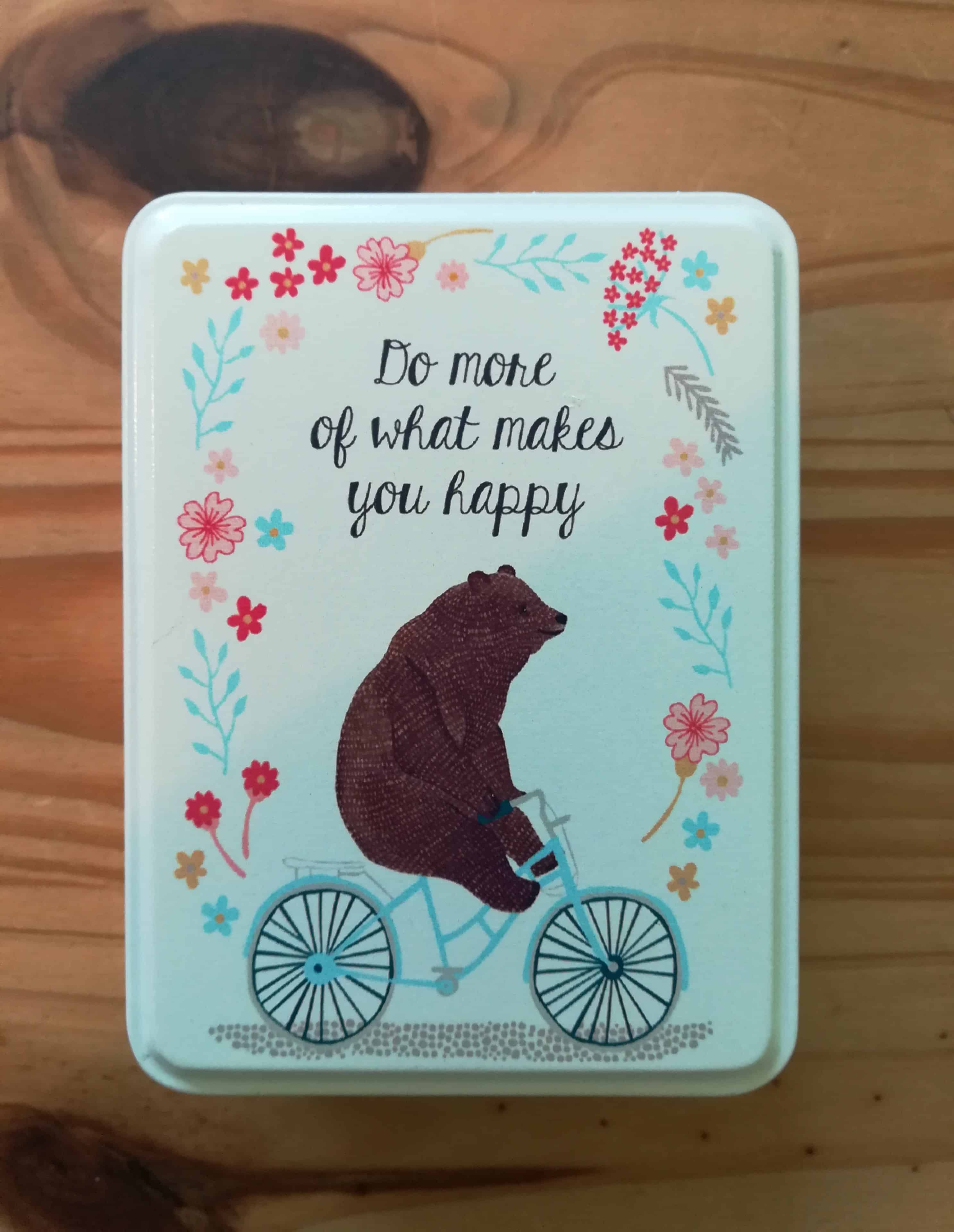 Do More of What Makes You Happy Bear on Bike Tin (RRP £4) features another adorable animal illustration. The info sheet suggests writing down happy moments on a piece of paper and keeping them in the tin – a cute idea for embracing life's positives.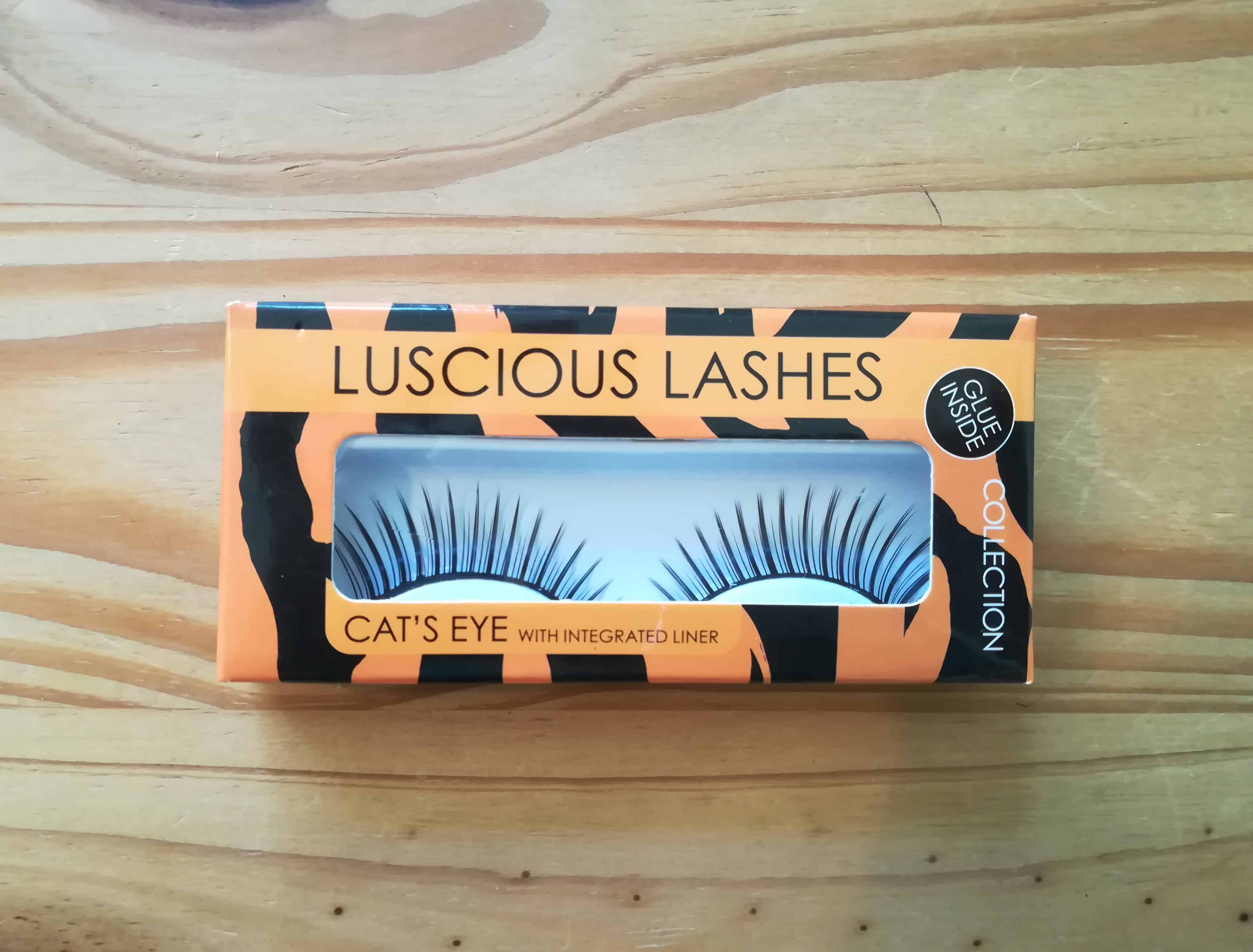 Collection Luscious Lashes (RRP £2.99) are false lashes with integrated liner for a cat's eye effect. The pack also includes glue for easy application.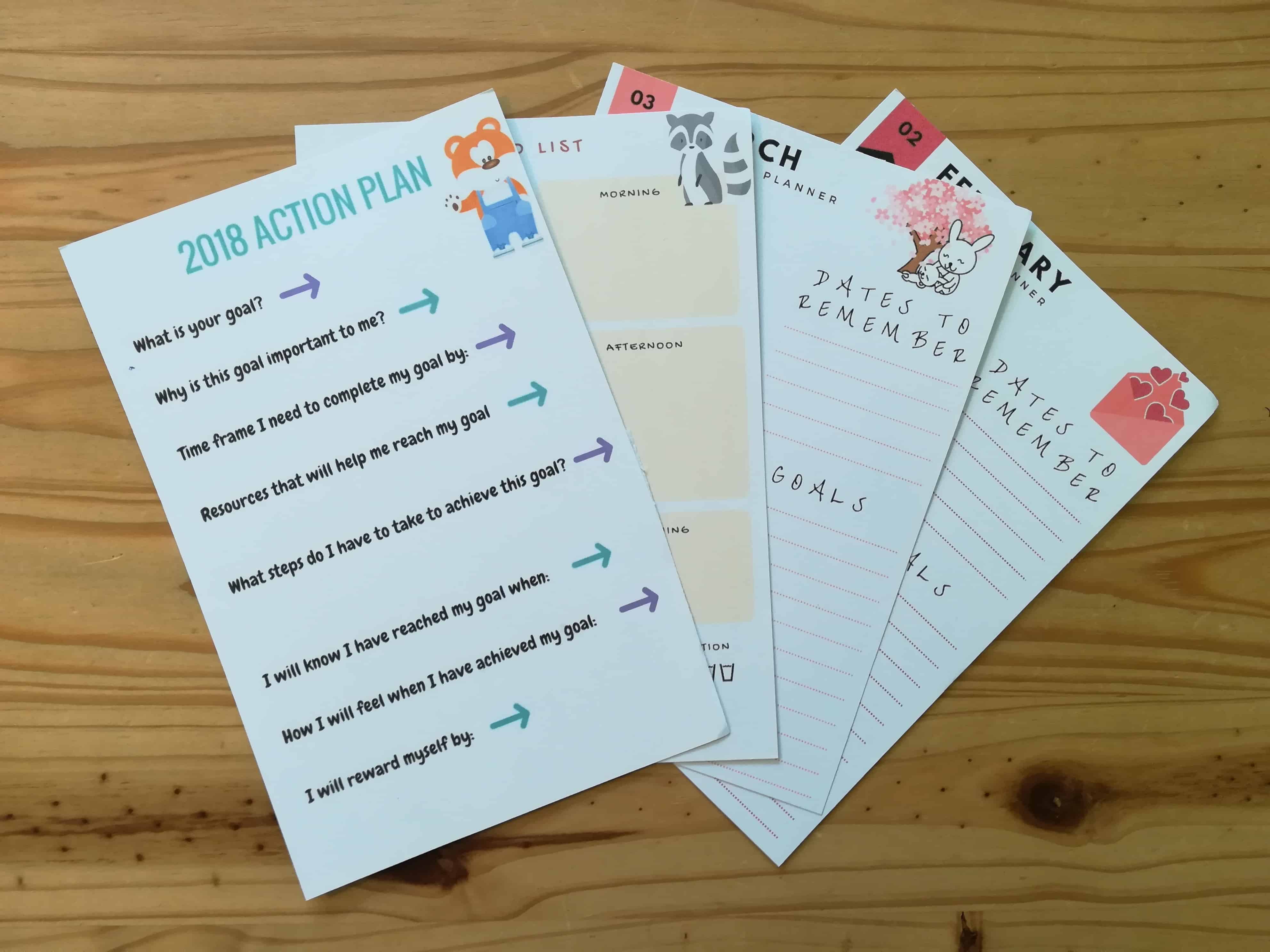 Planner cards include a 2018 Action Plan, To Do List, and Monthly Planner to help you focus and meet your goals.
This Set of 12 Animal Adventure Gift Tags (RRP £2.50) will make any present that extra bit special. They feature the same designs as the coaster set: a wise owl, a strong bear, a free fox and a brave raccoon.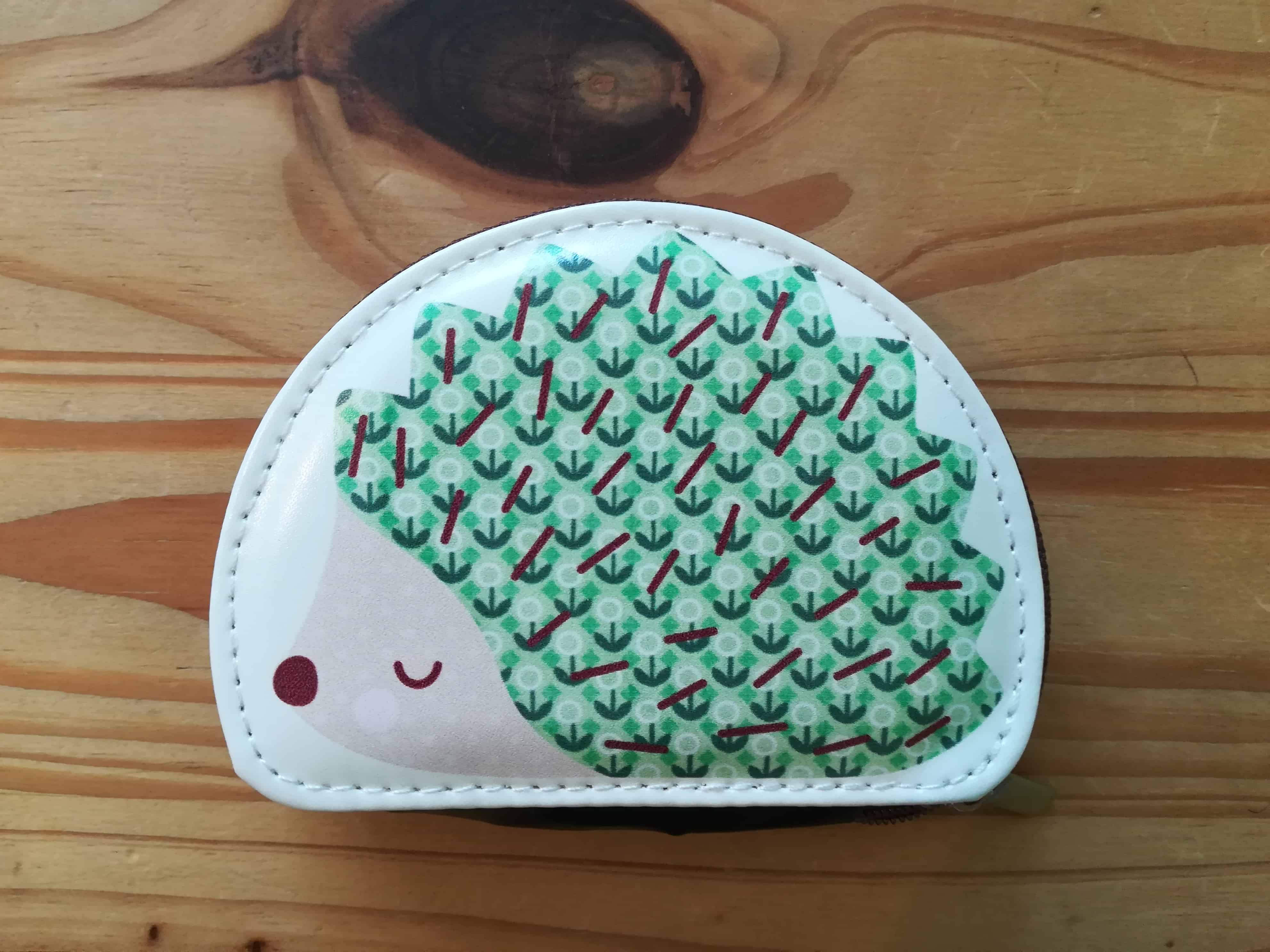 The Hedgehog Manicure Set (RRP £6.50) is a soft zip-up case with a super cute hedgehog illustration.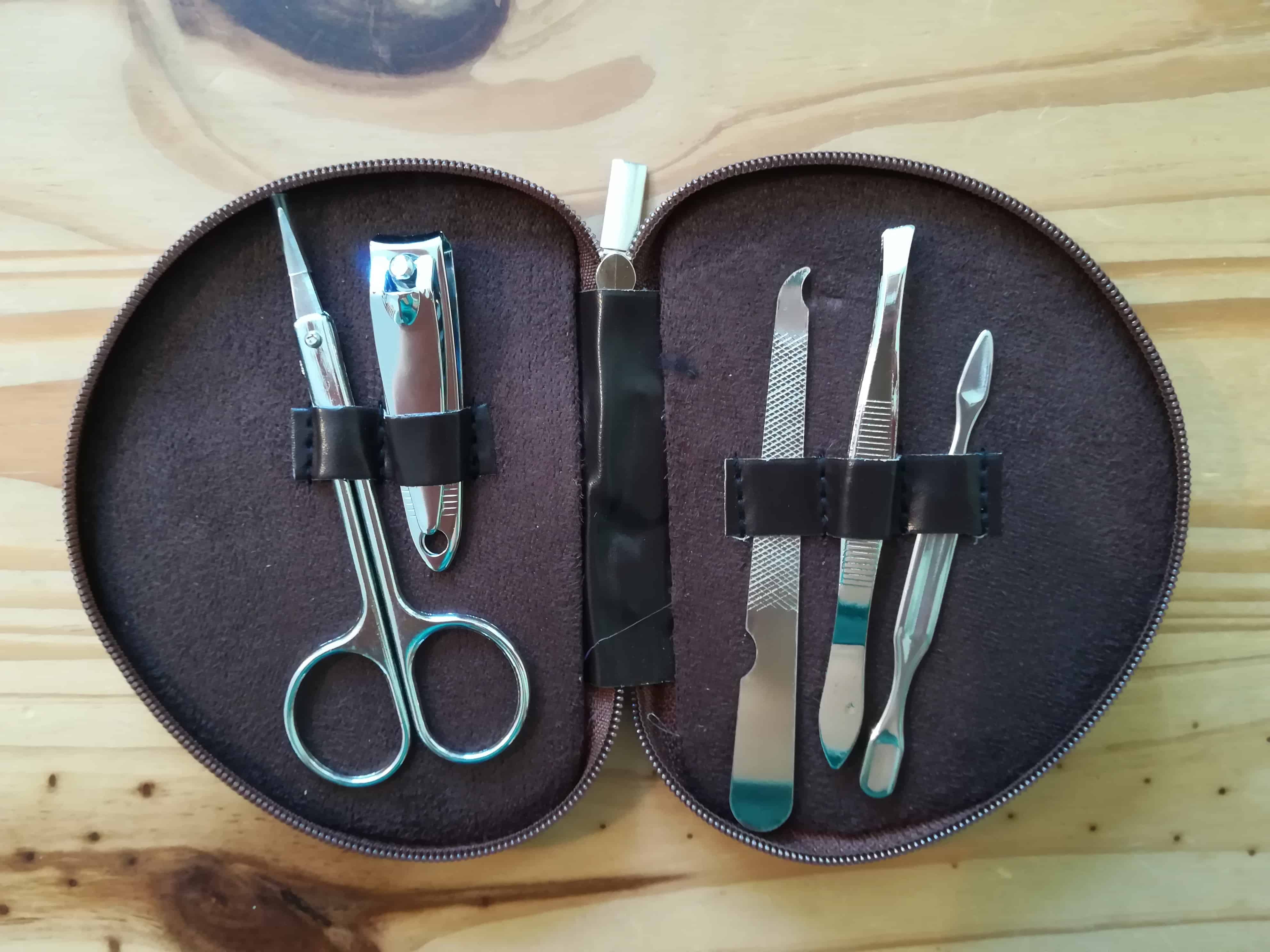 The set includes nail scissors, clippers, metal nail file, tweezers, and a cuticle pusher. It is perfectly travel-sized!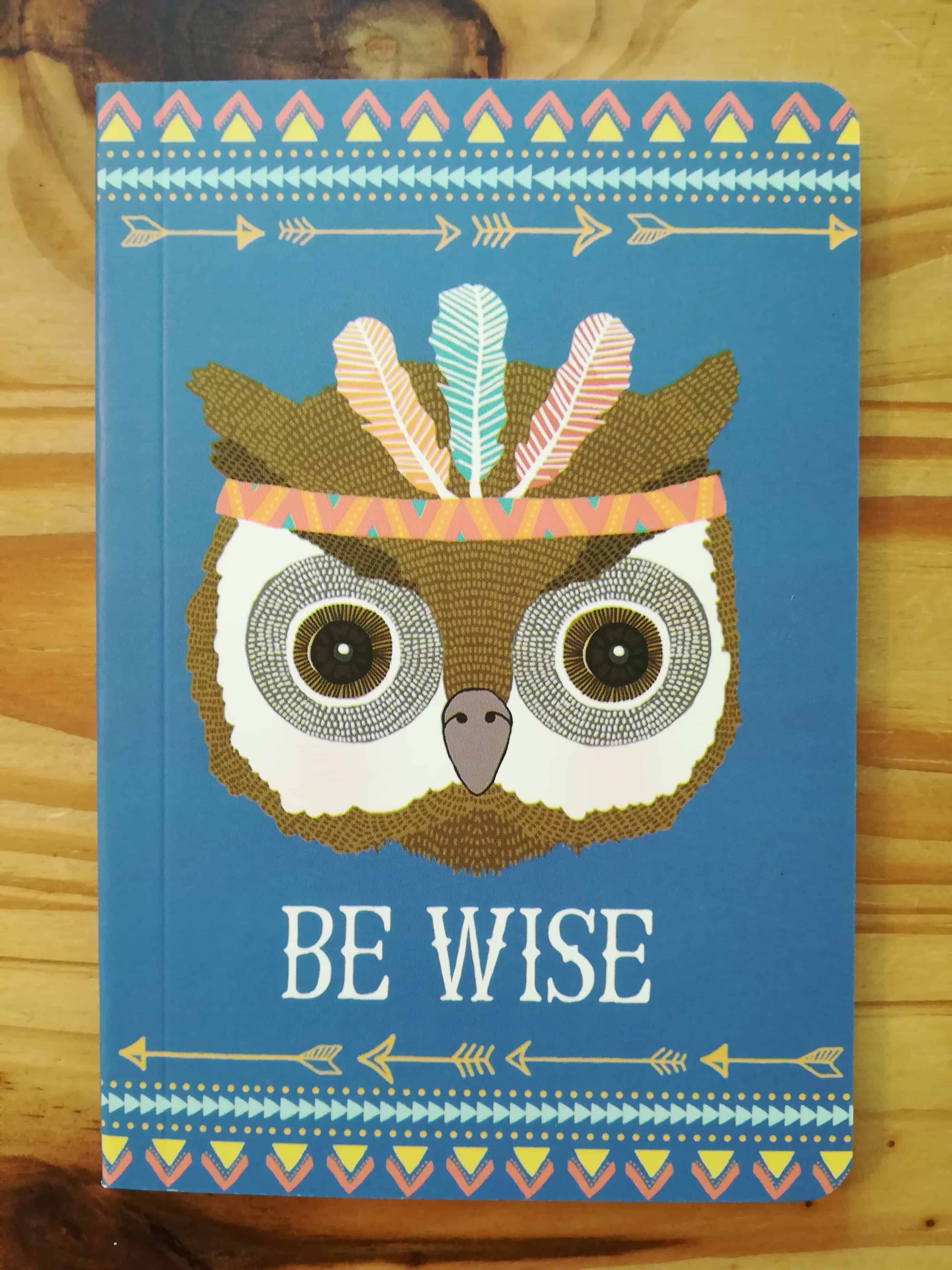 The Animal Adventure Book (RRP £2) is a pocket-sized note book with 35 blank pages. I received the Be Wise owl design – perfect for jotting down notes on the go.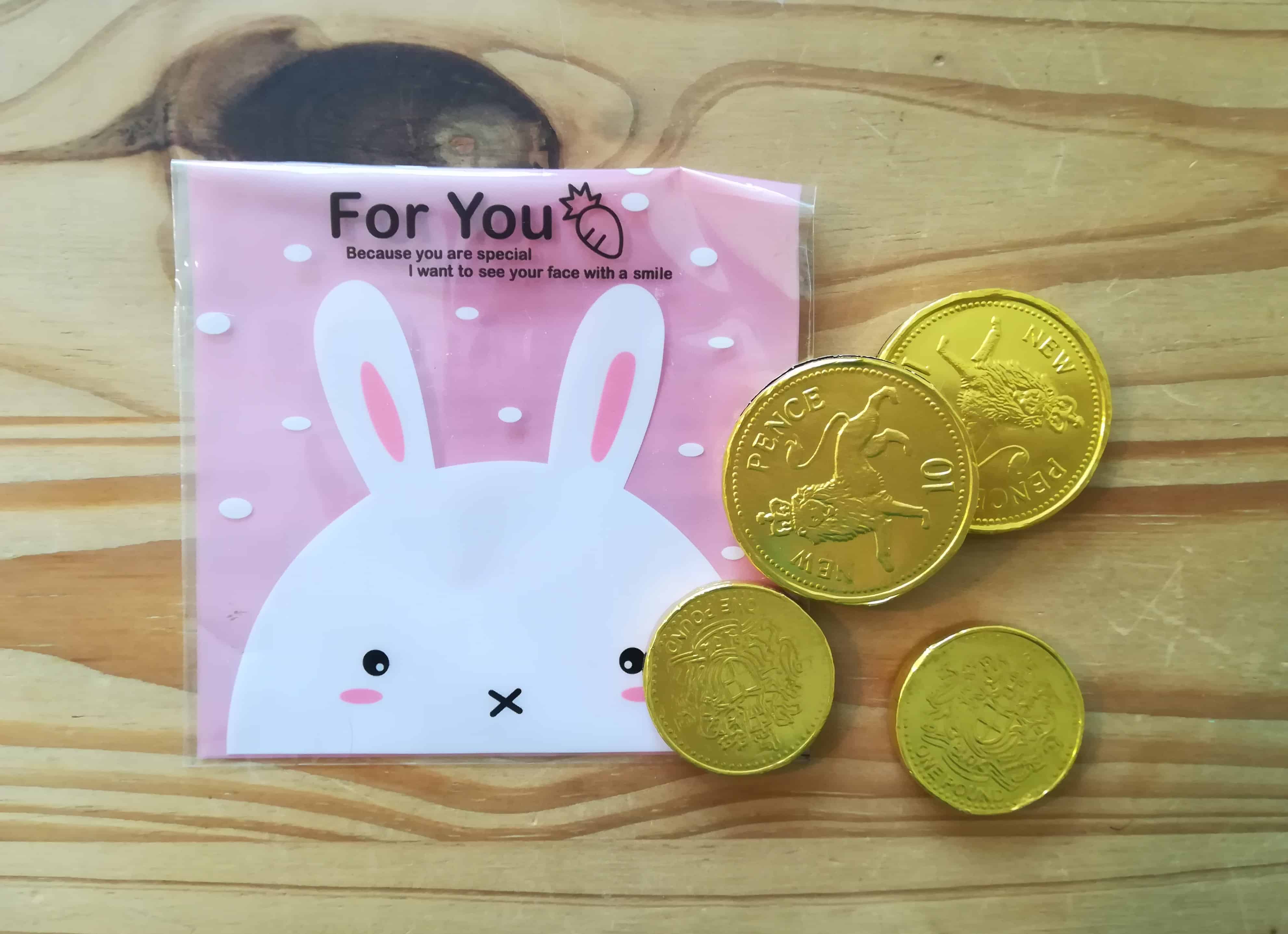 There are some Milk Chocolate Coins as a little treat.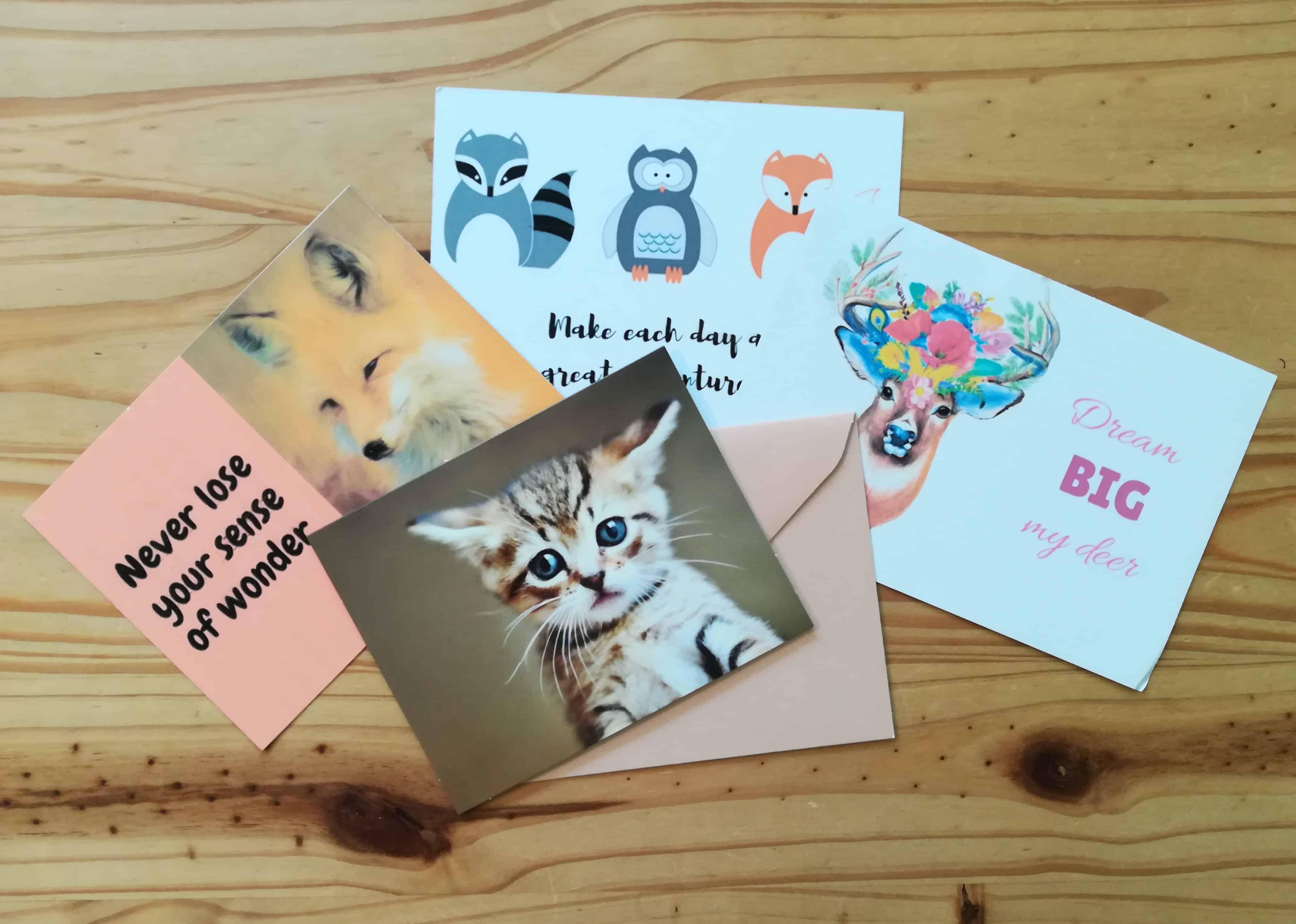 The box also includes Animal inspired Motivational Quote Cards and a cute little cat card with envelope.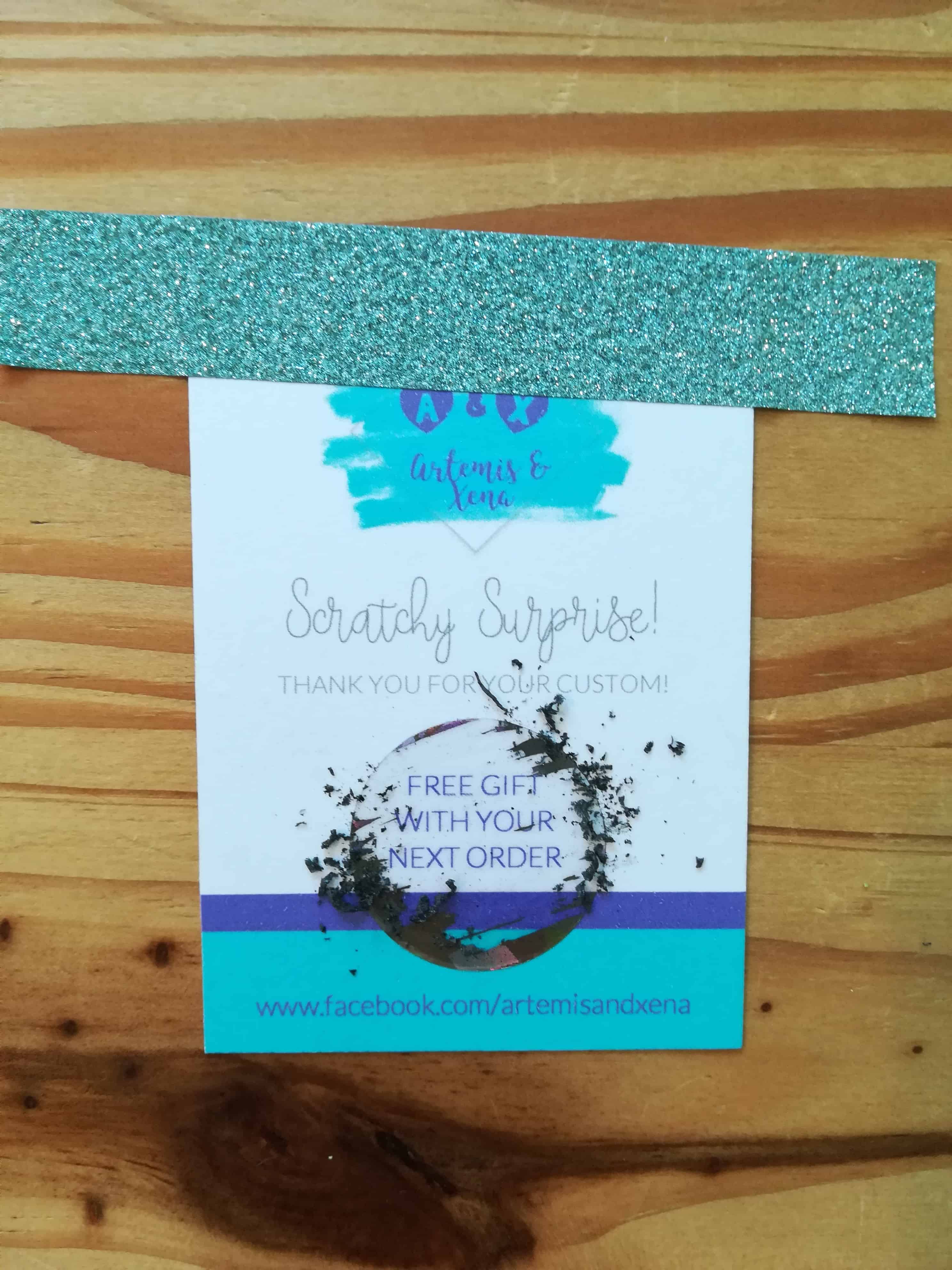 Last but not least, there is a fun little scratch card – mine revealed a free gift with my next order.
The contents of this quarter's Artemis & Xena box are so colourful and fun, with a nice mix of trinkets and practical items. As an animal lover, I enjoyed the Woodland Adventures theme and the adorable illustrations of creatures on many of the items. The planner cards and inspirational quotes make this box ideal for young women with an interest in well-being and positivity.
What's your favorite item from the box?