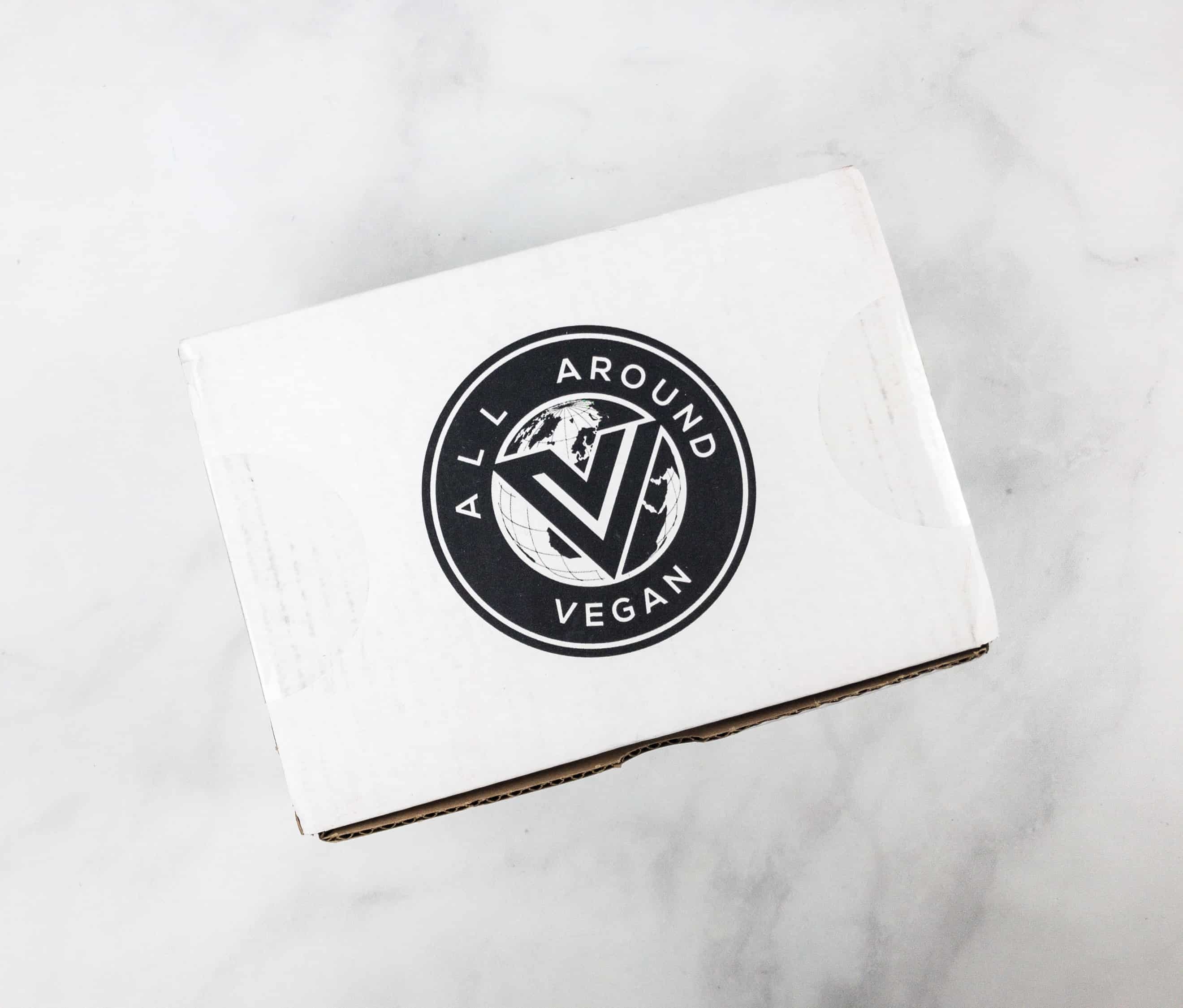 All Around Vegan Box is a subscription that caters to vegans and those interested in veganism. Each box include items from 4 categories – a food item, a lifestyle item, a bath and body item, and an activism item. All products are cruelty-free, and are curated to further support, promote, and enhance the vegan lifestyle.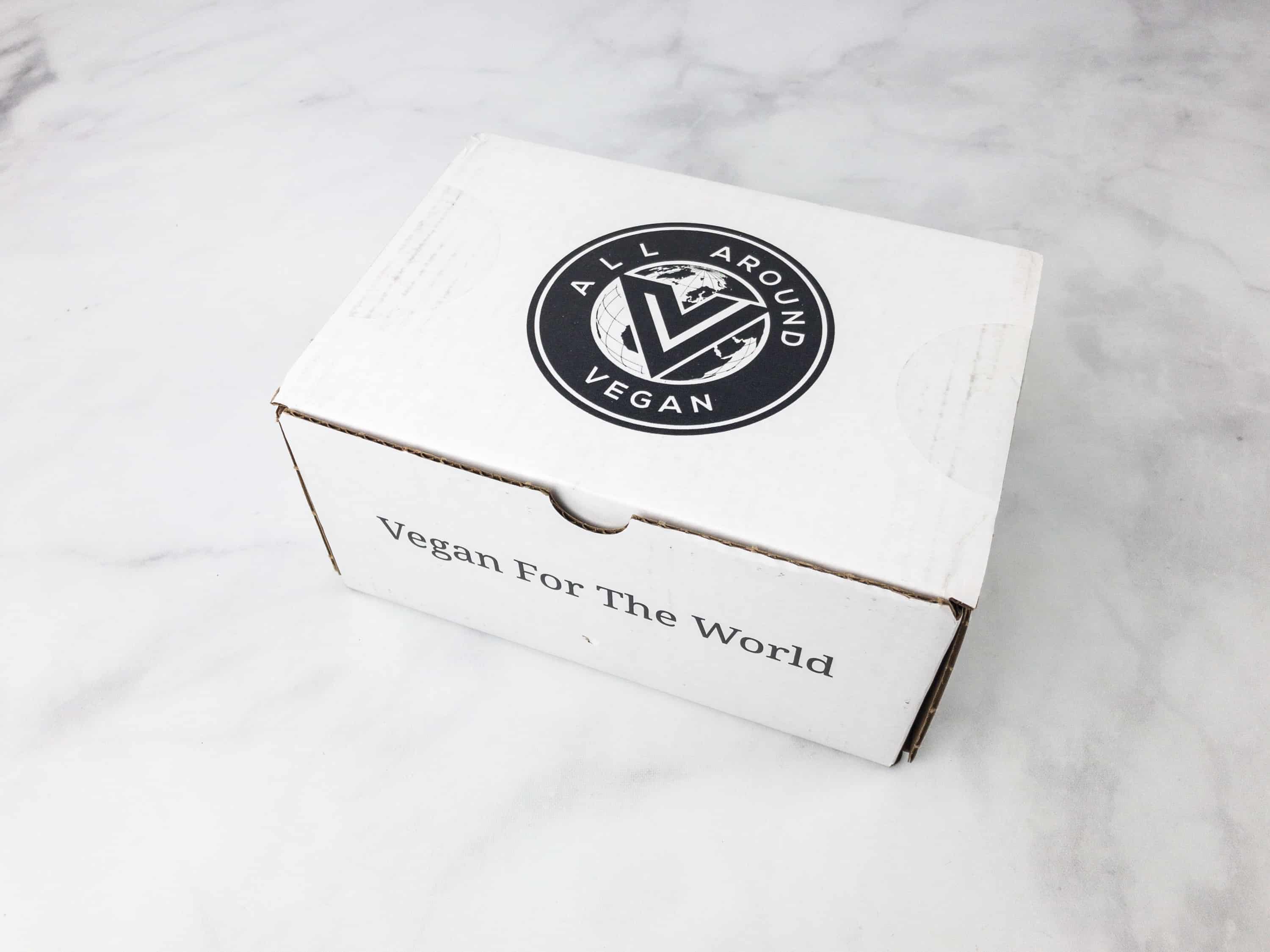 DEAL:  Get 15% off your first subscription box! Use coupon code HELLO15.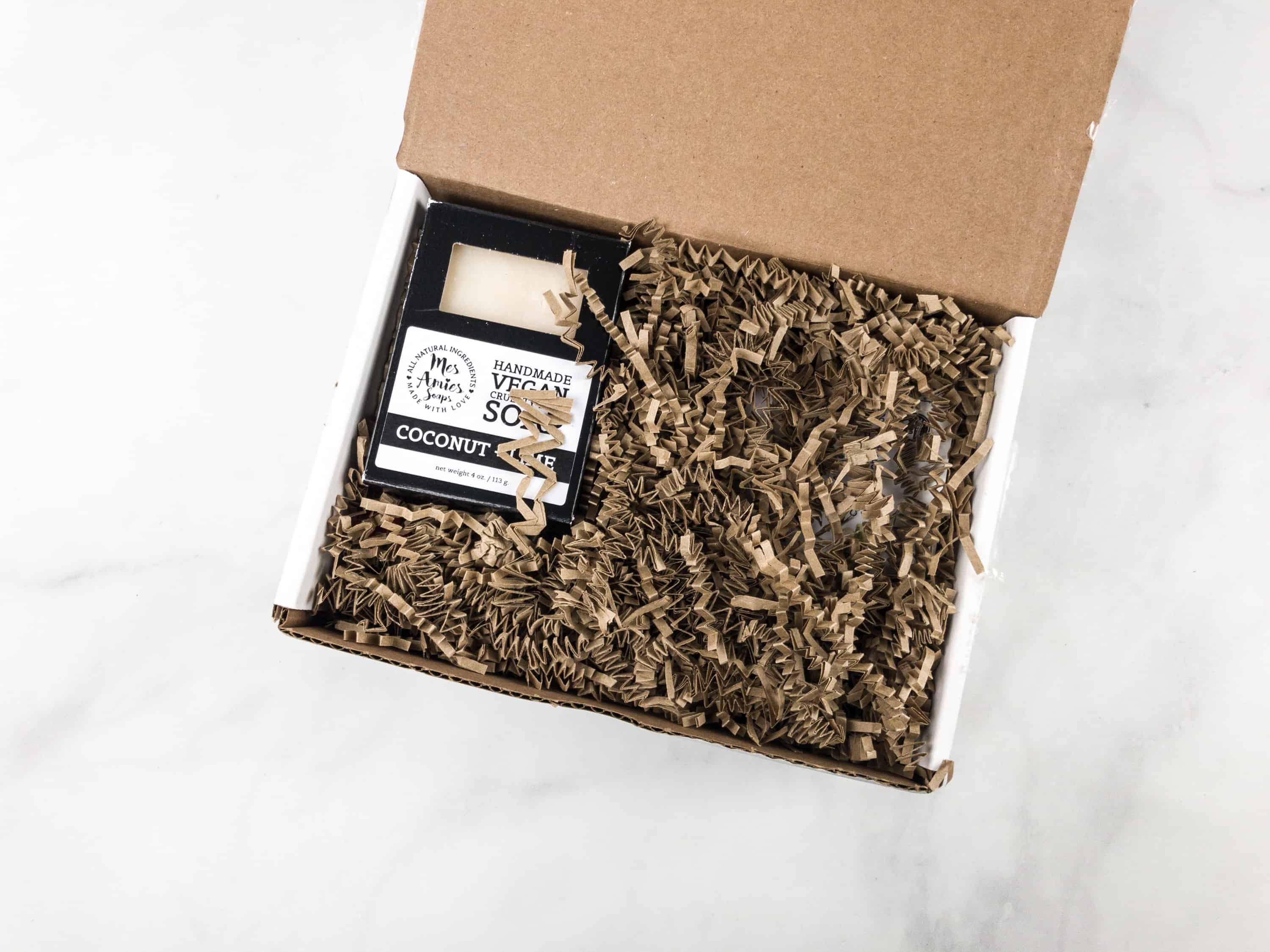 This is what it looks like upon opening. Lots of brown squiggles!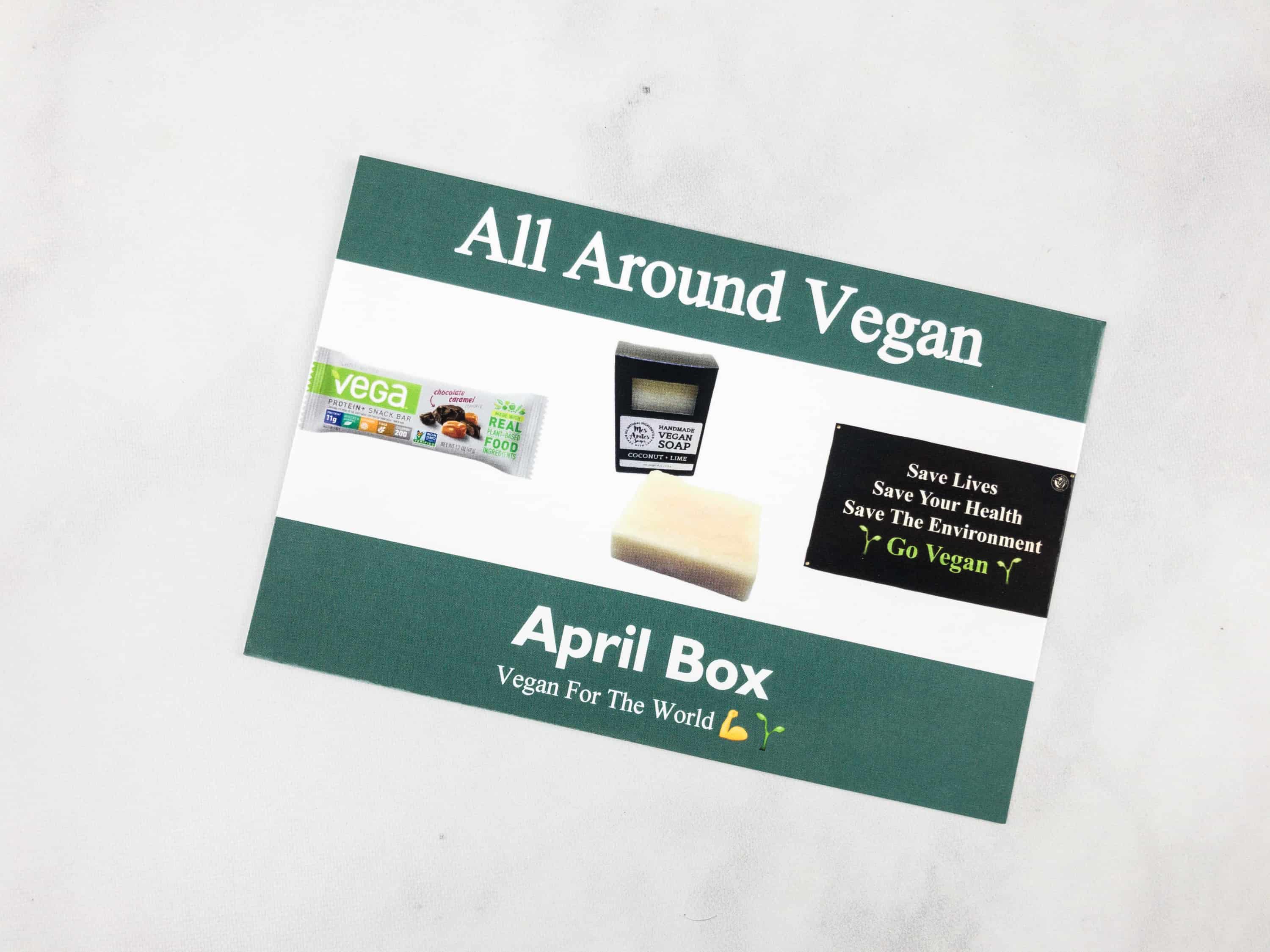 There's a card that encourages people to go vegan.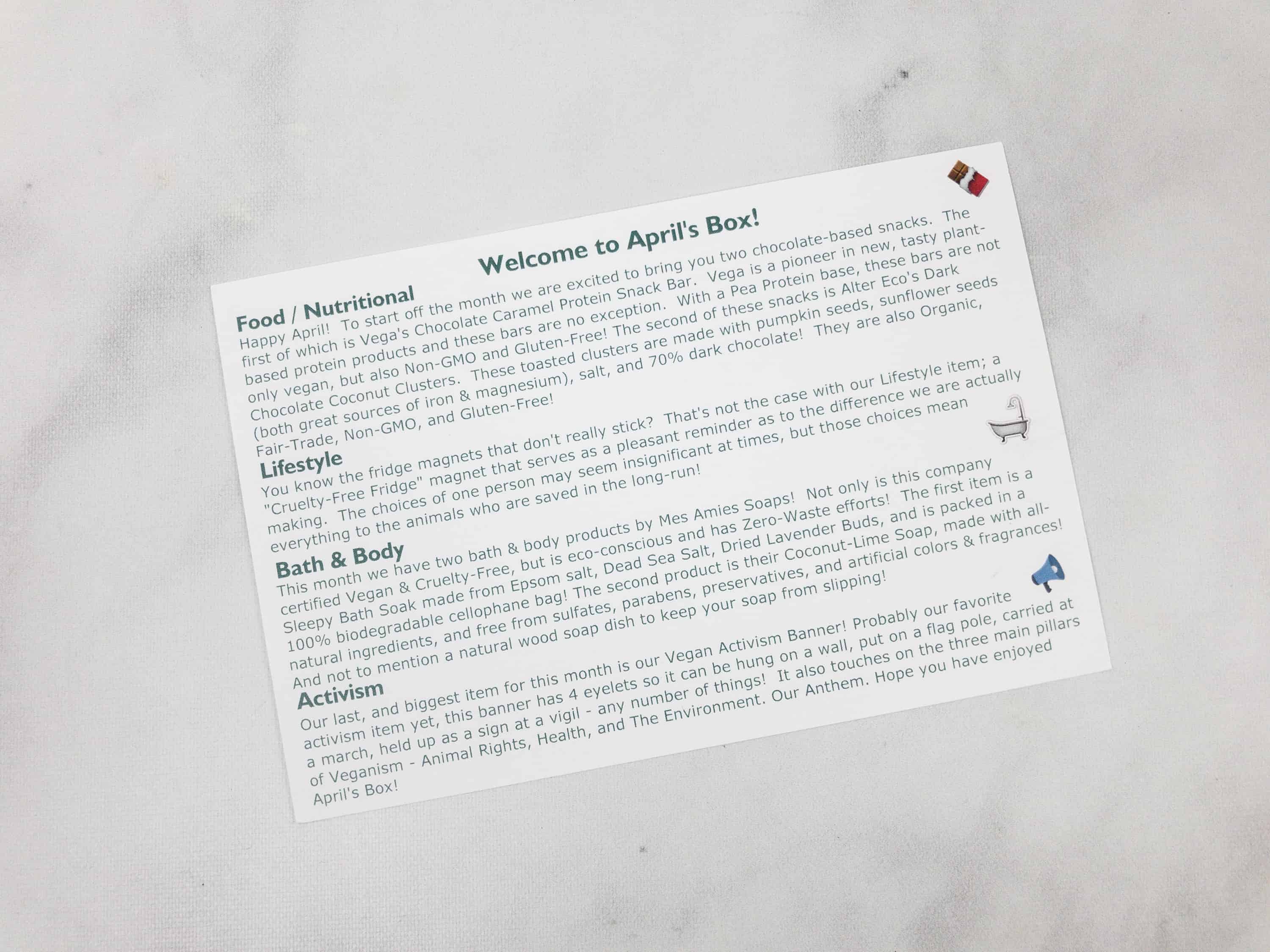 The back of the card has all the information about the contents of the box and their ingredients.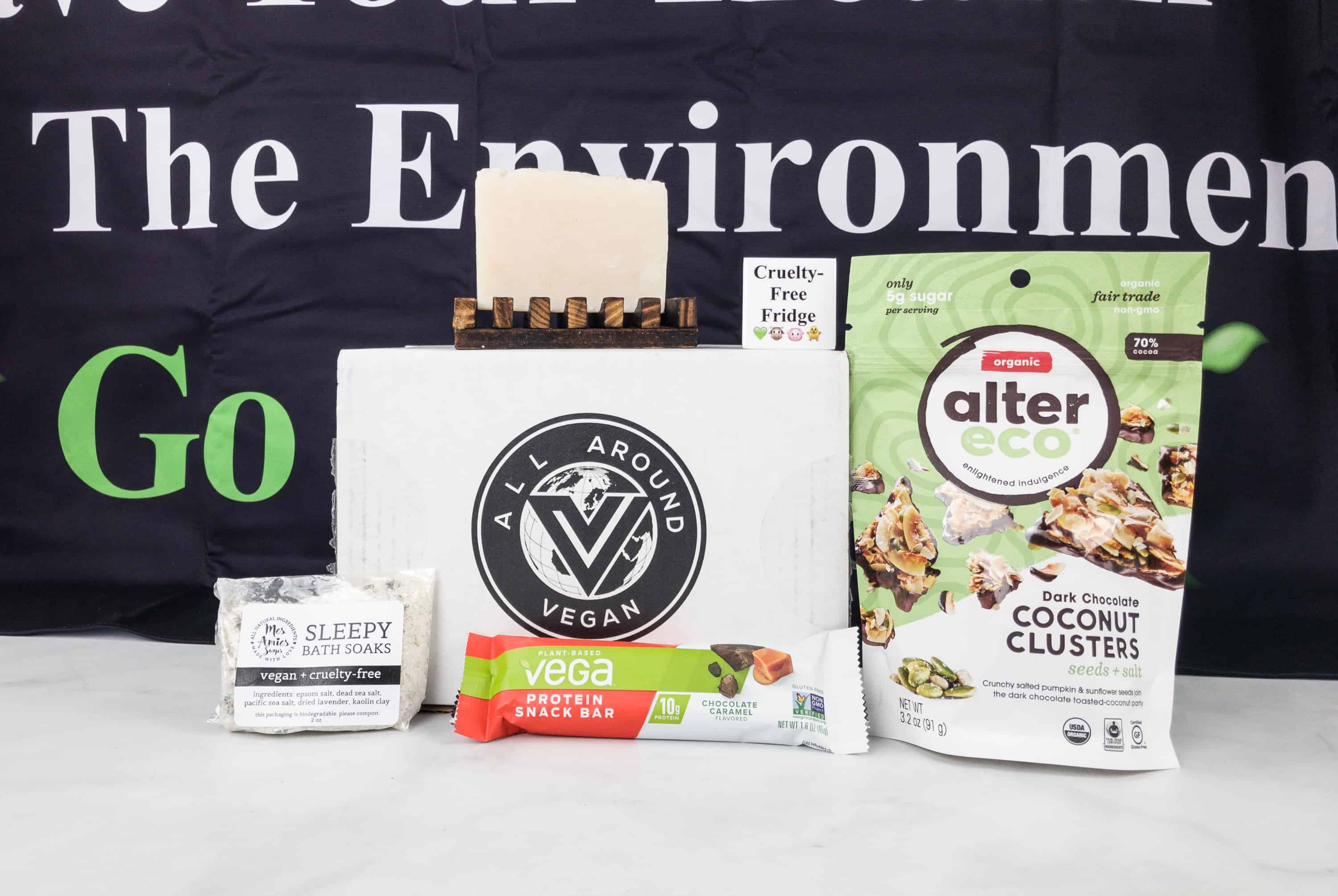 Everything in my box!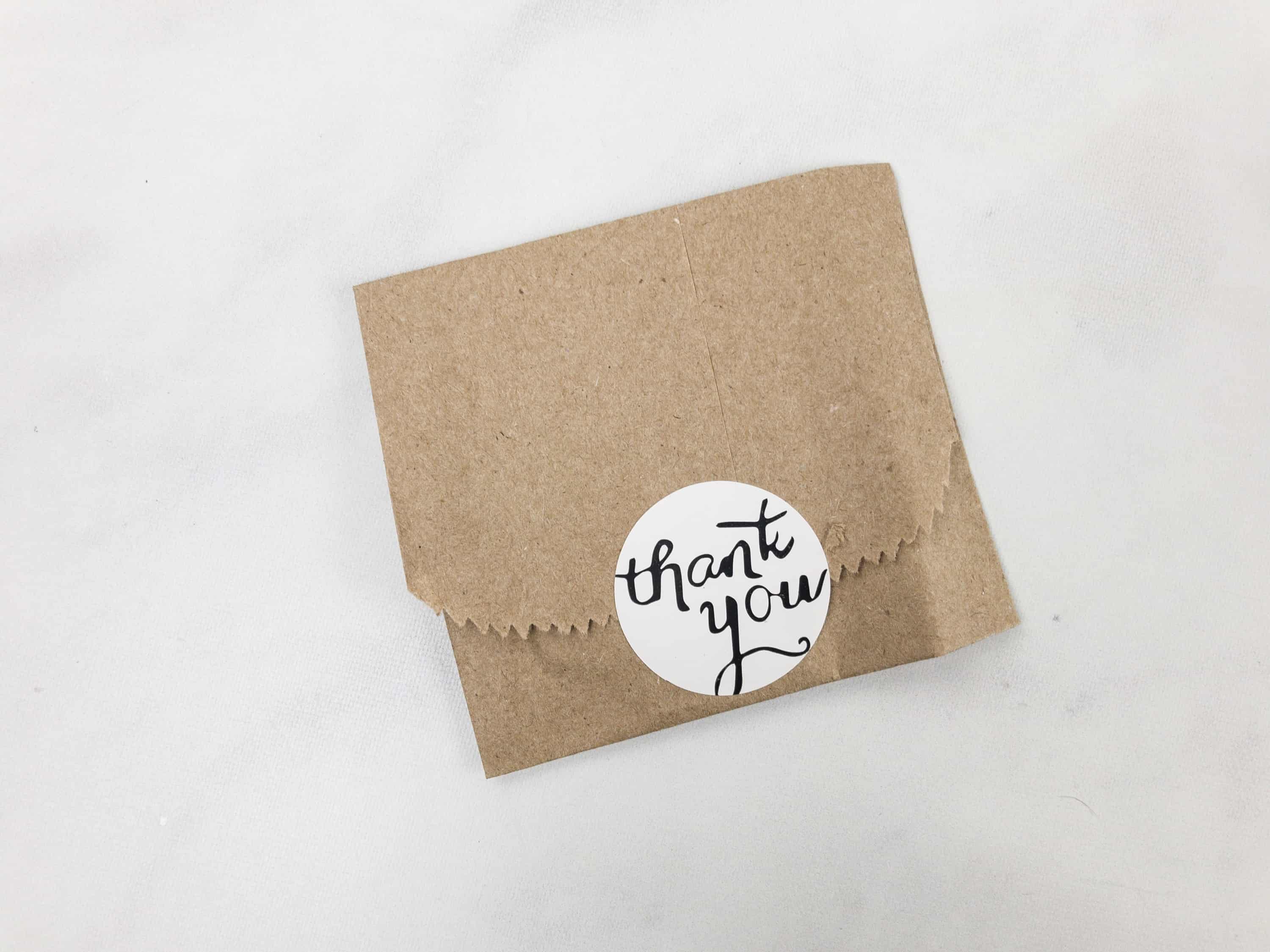 They try to spread the advocacy by giving out fridge magnets. They wrapped it with brown paper and sealed with a thank you sticker.
Cruelty-Free Fridge Magnet. It's a simple square magnet that says "Cruelty-free Fridge," accompanied by cute emojis!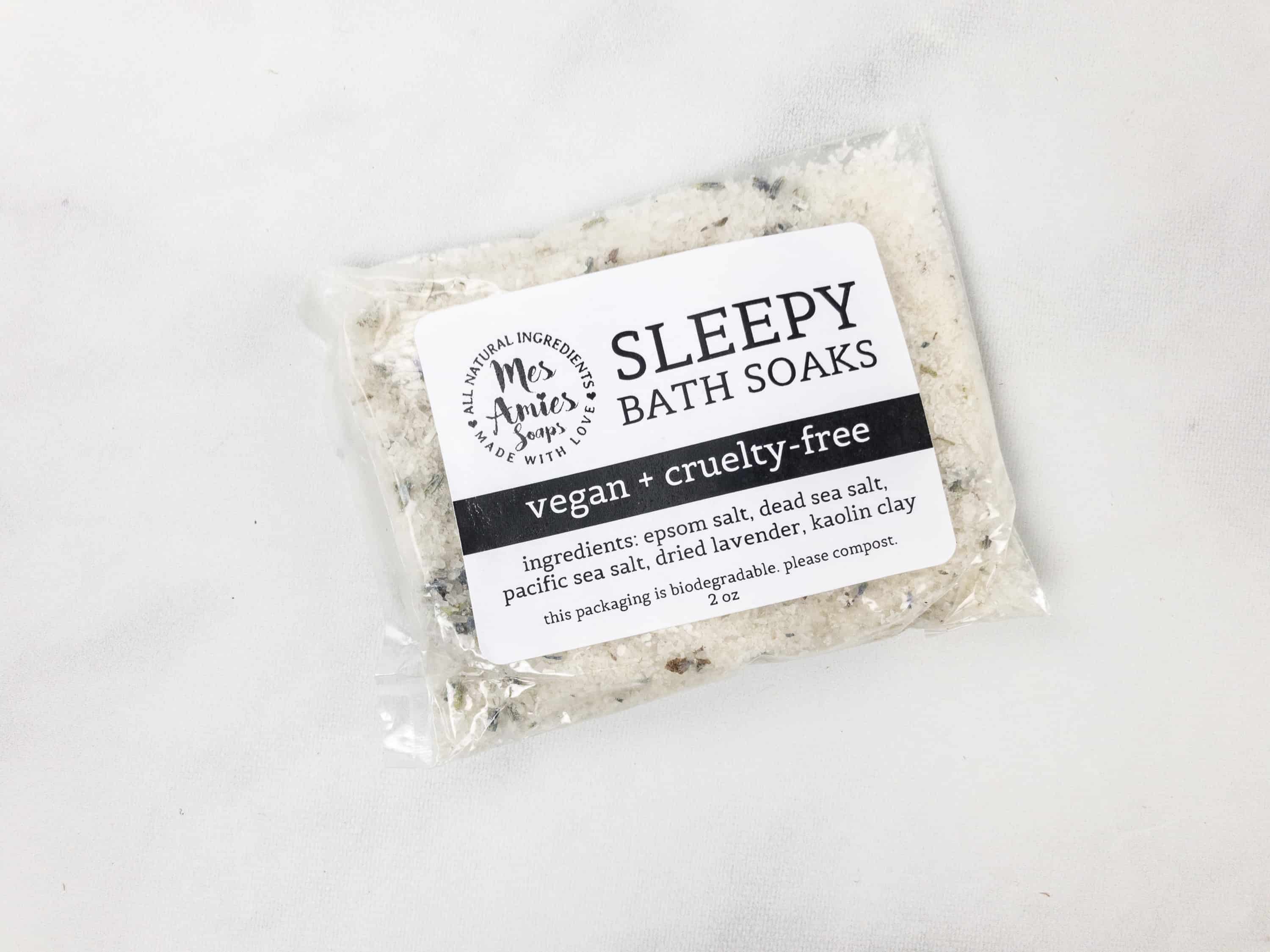 Mes Amies Soaps Sleepy Bath Soaks ($1.99) Nothing beats a warm bath before bedtime! This bath soak was specifically made for that purpose, as it contains lavender that gives off such a relaxing scent.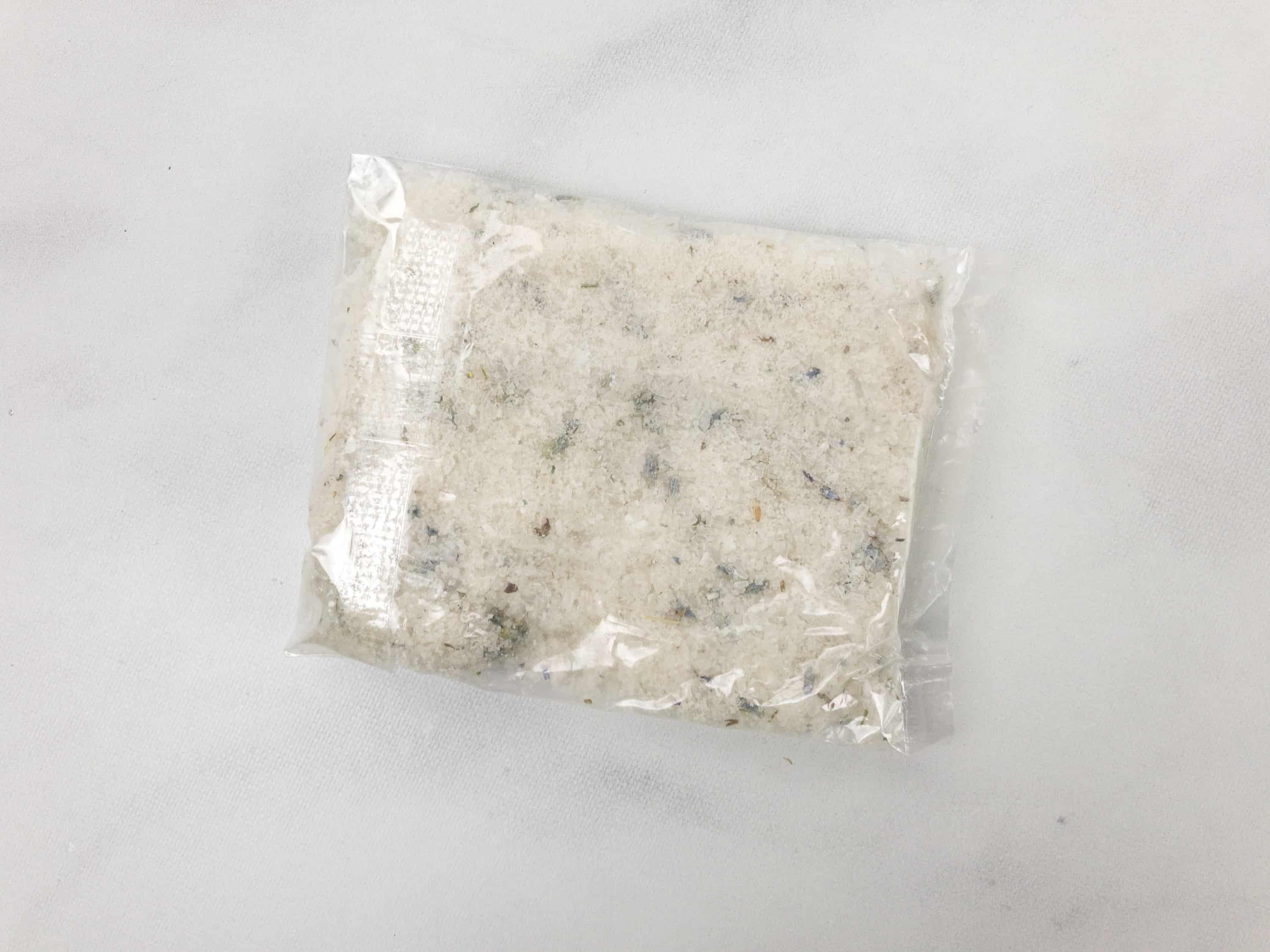 Other ingredients include Epsom salt, Dead Sea salt, Pacific sea salt, and kaolin clay. Even the packaging is biodegradable! This is just good for one use though. It left me wanting more.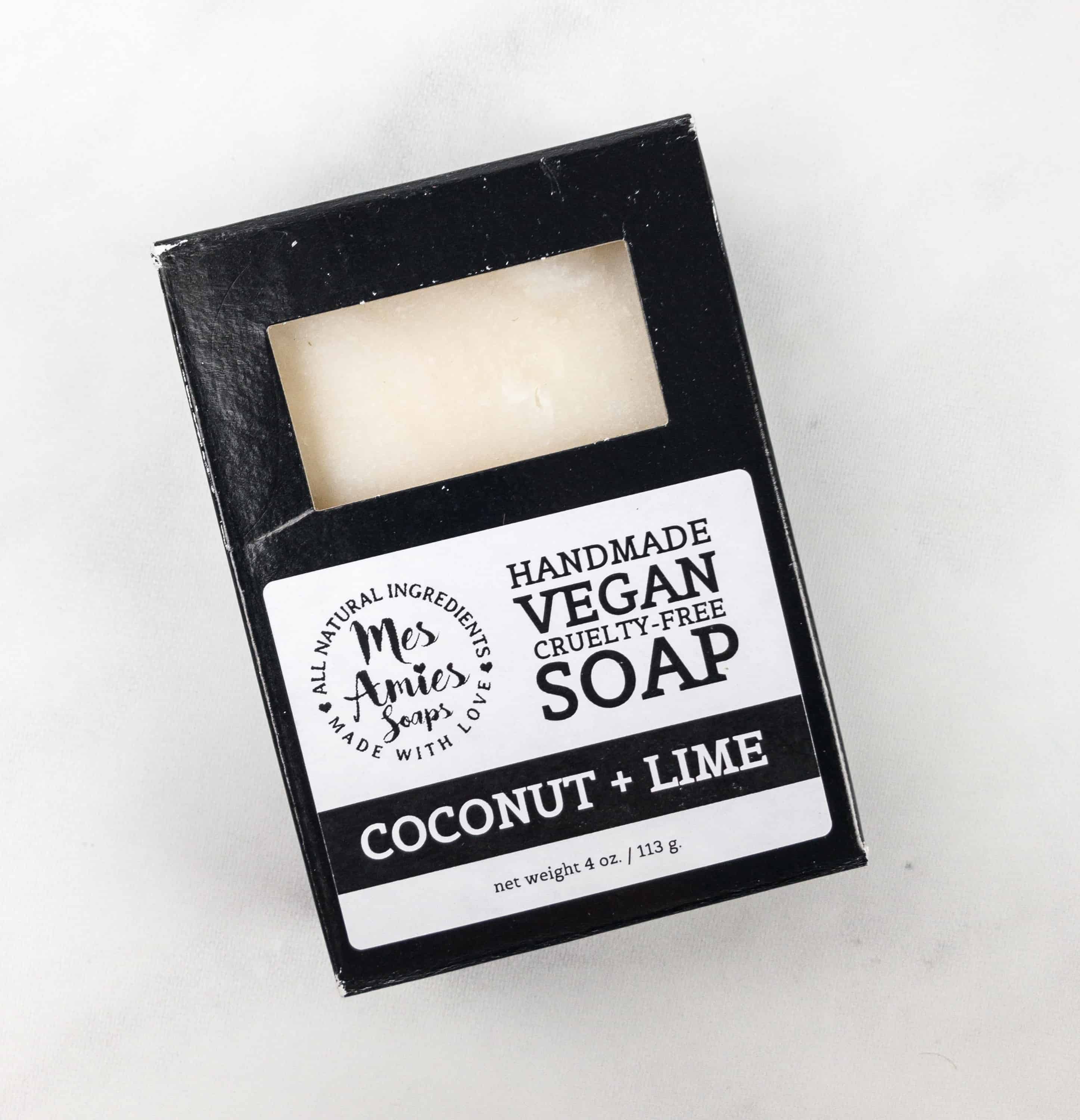 Mes Ames Soaps Handmade Vegan Cruelty Soap In Coconut + Lime ($5.97) Speaking of products with relaxing scents, this handmade vegan soap fits the category as well. Packed with the scents of coconut and lime, it reminds me of a vacation somewhere in a far tropical island.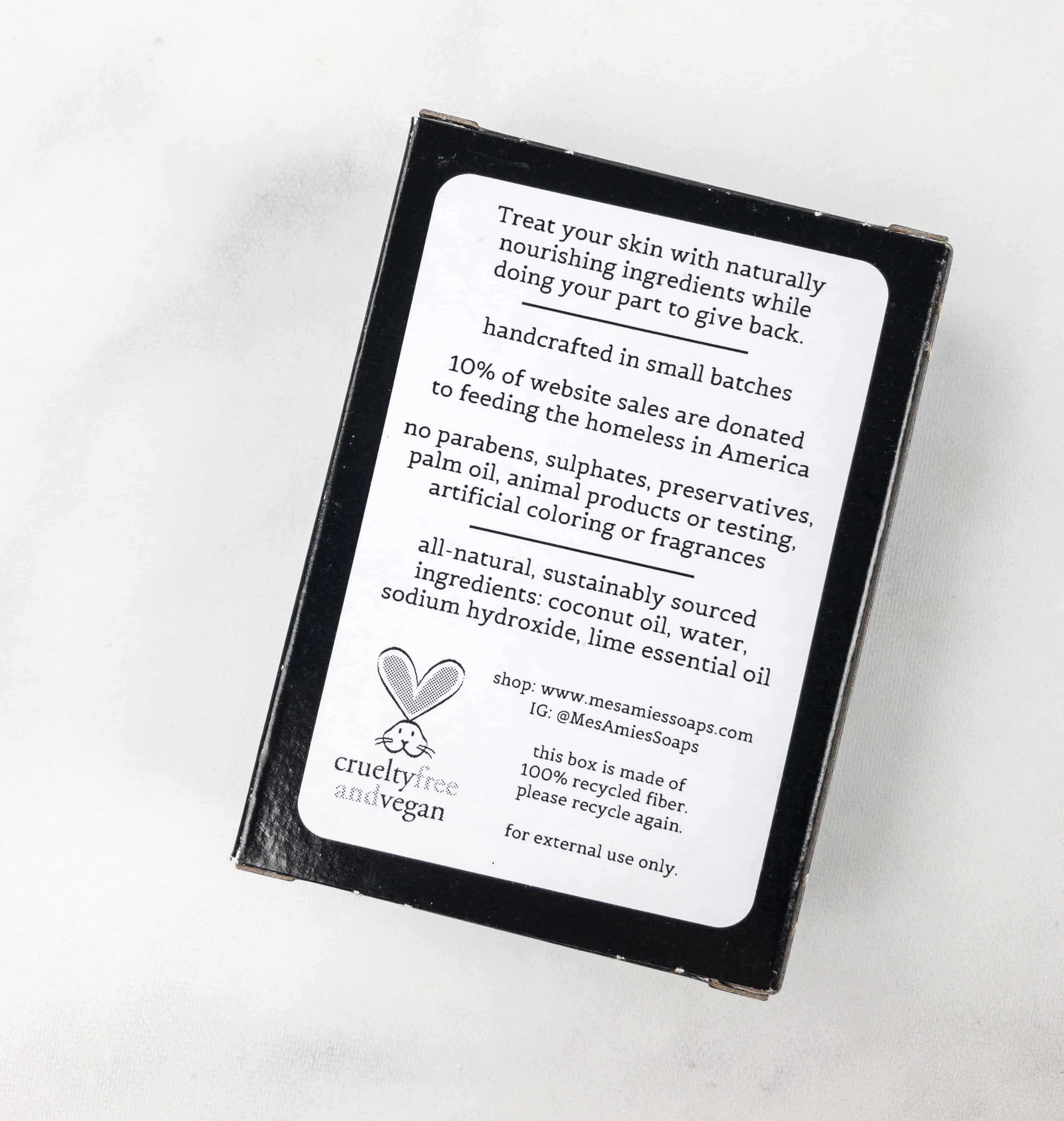 A portion of the website sales of this product are donated to feeding the homeless in America. Also, the packaging is made of 100% recycled fiber.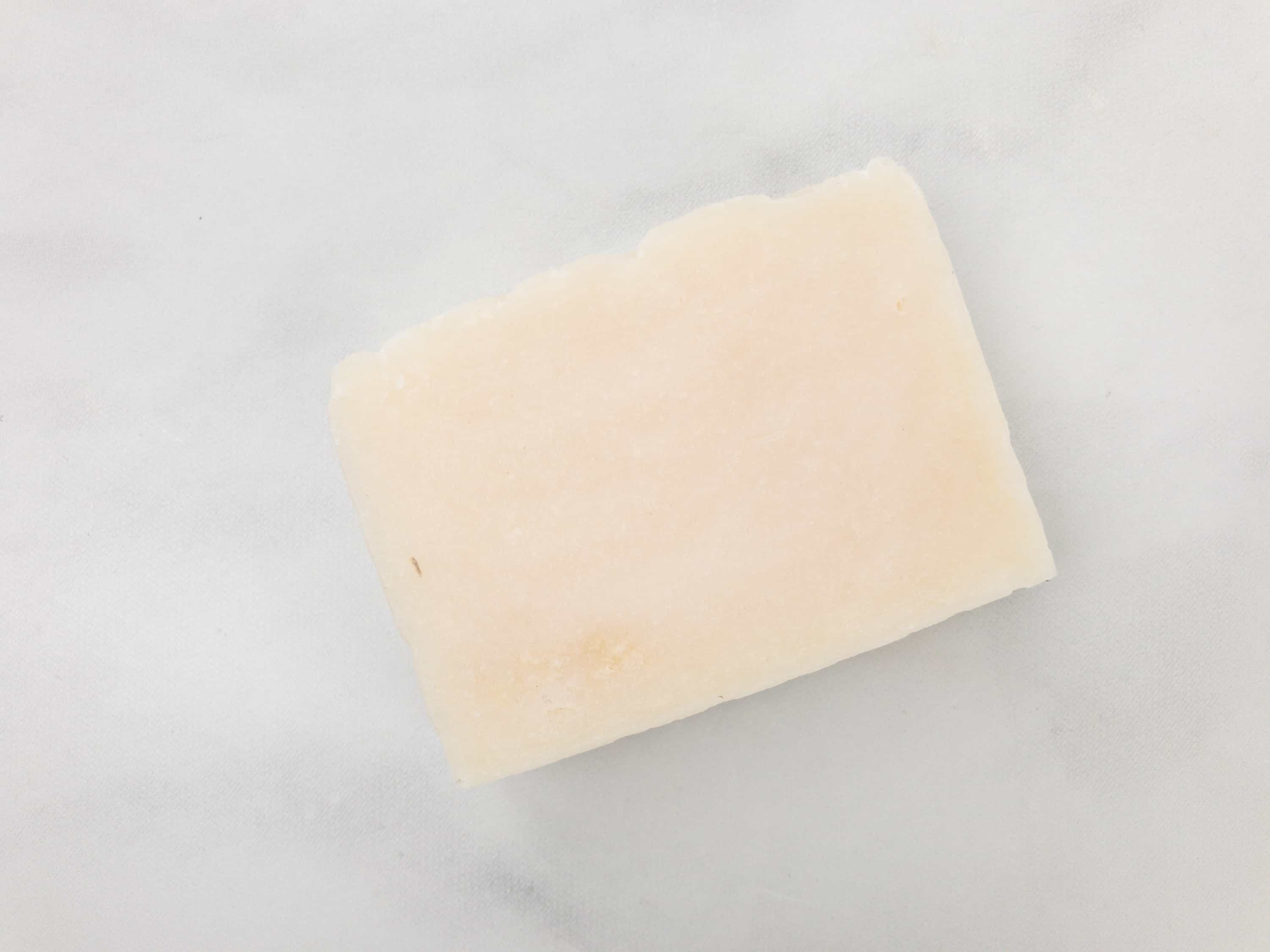 It lathers just enough to make my skin feel clean and hydrated.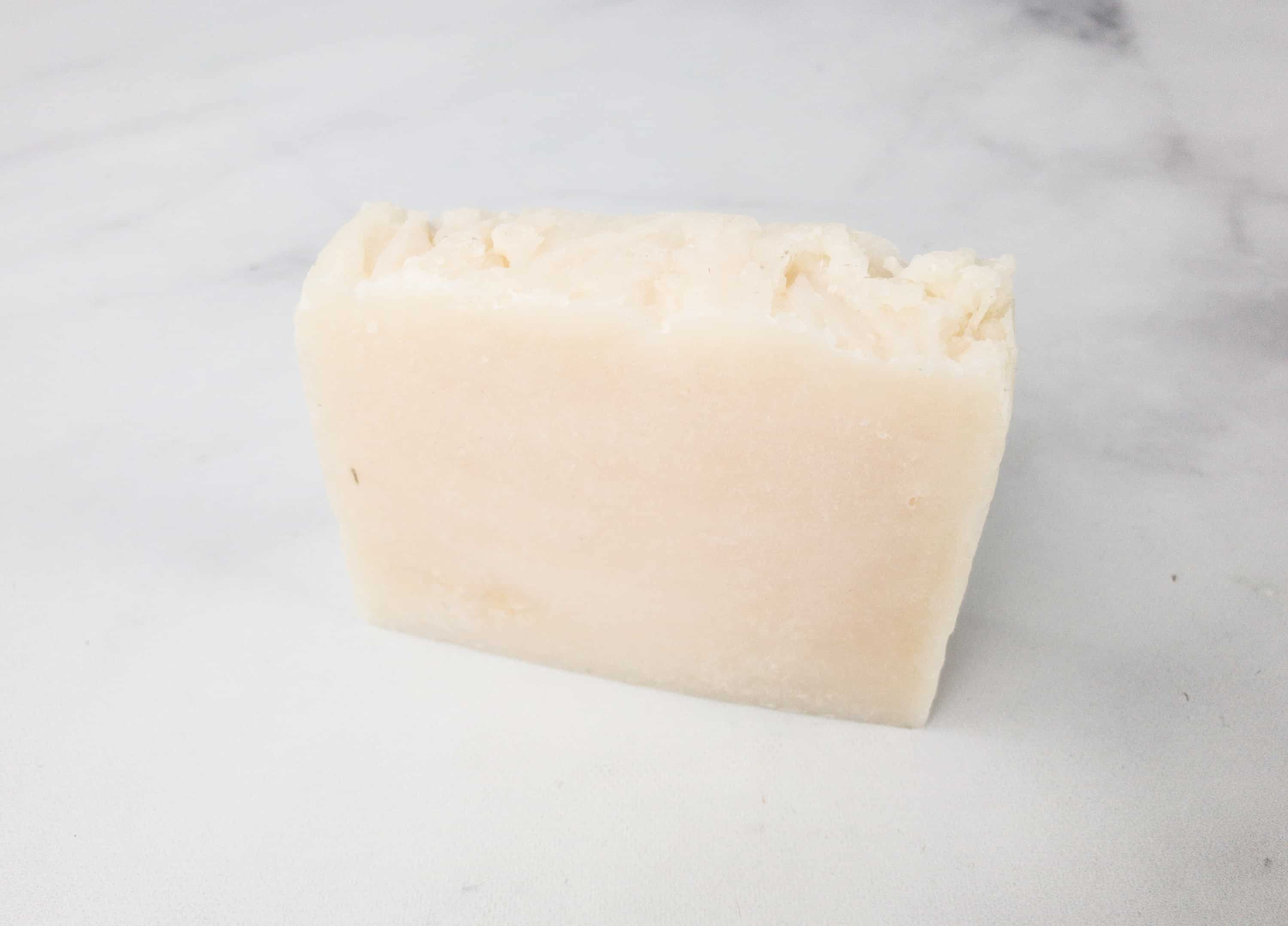 The bar is not perfectly edged, but shows instead that it's handcrafted!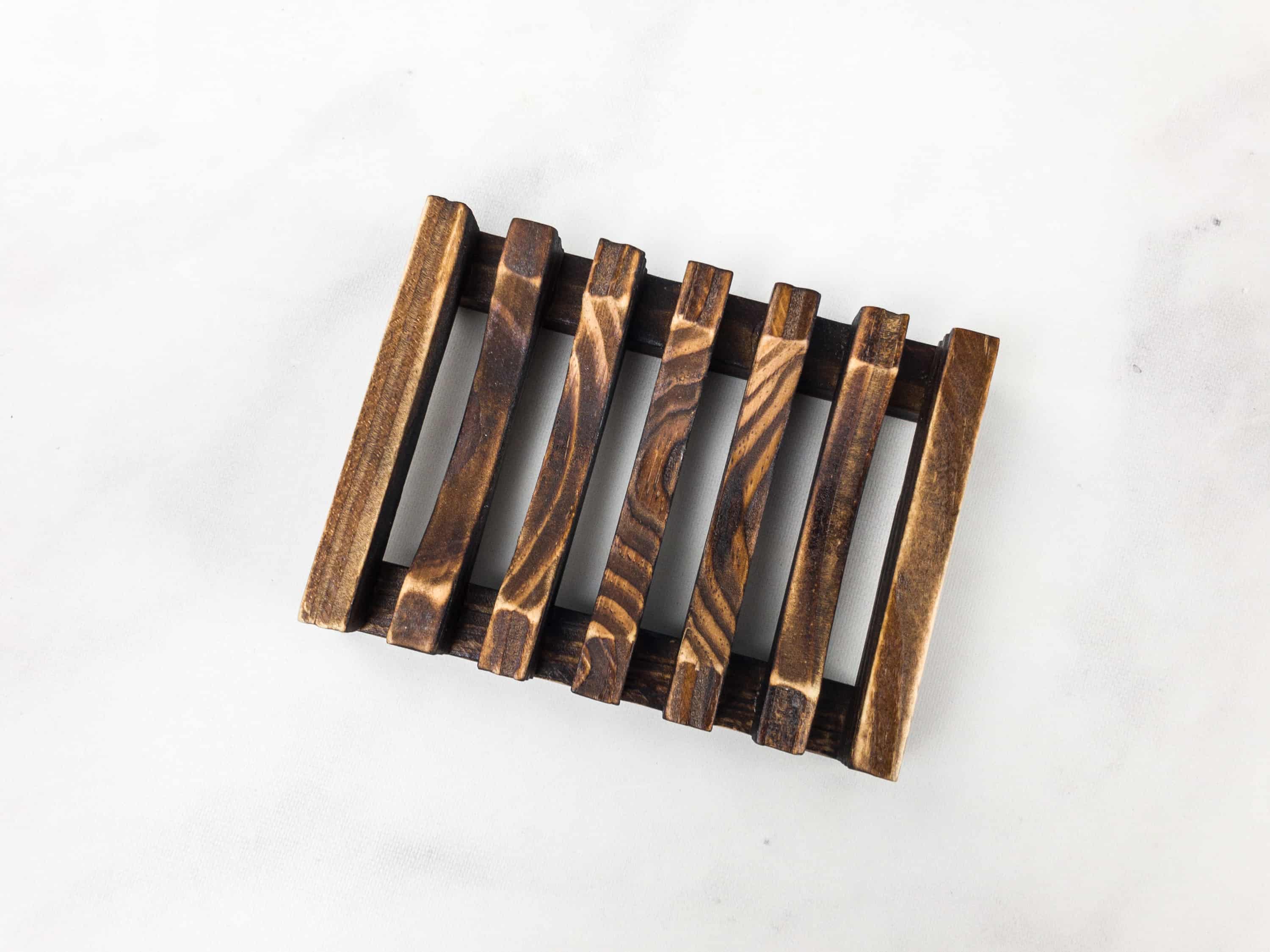 Natural Wood Soap Dish. I like this soap dish because of its earthy and rustic design. It's perfect for the natural soap included in this box.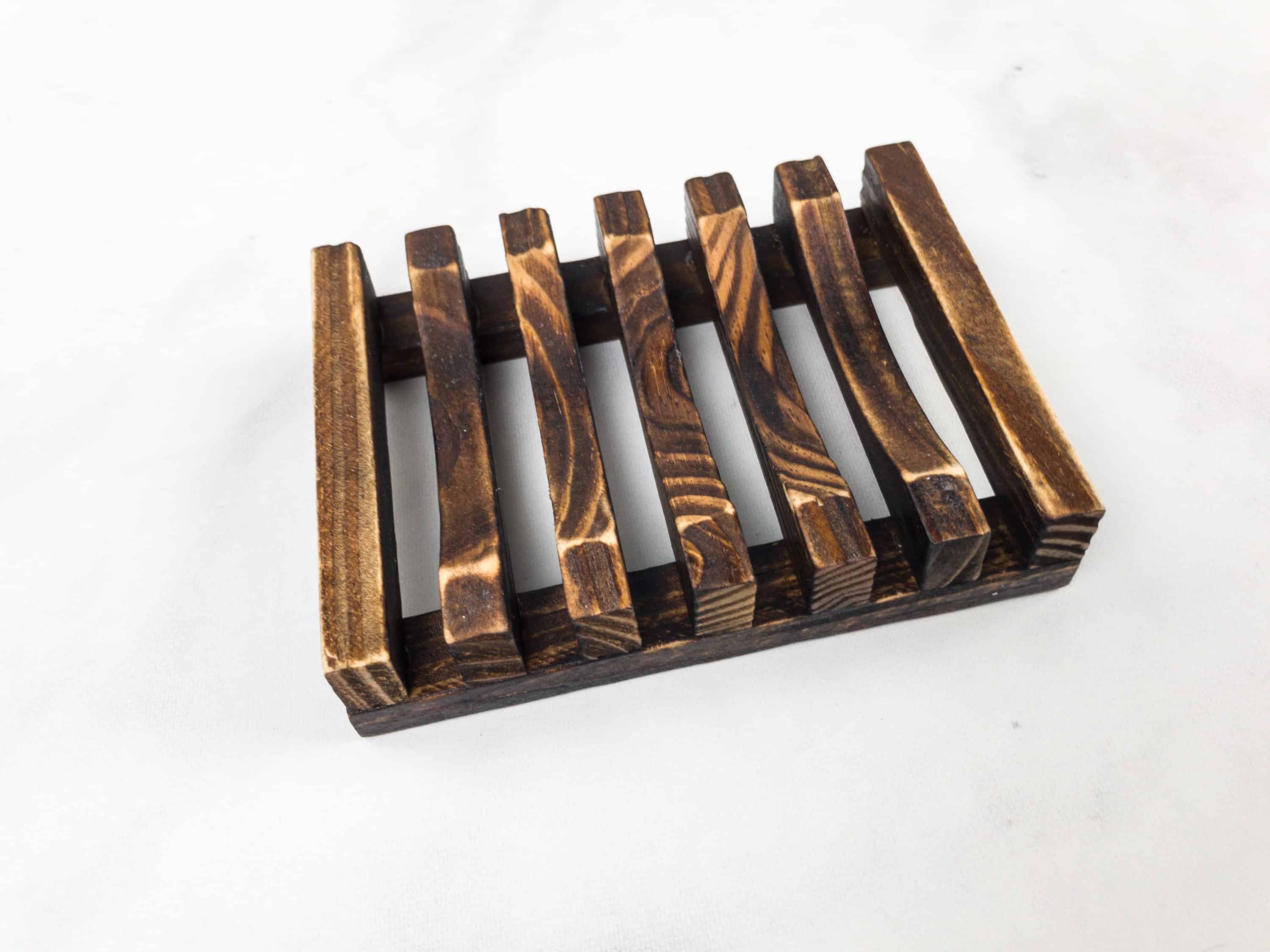 The middle part of the dish is angled to secure the wet soap so it will not slip. It's perfect to put near showers.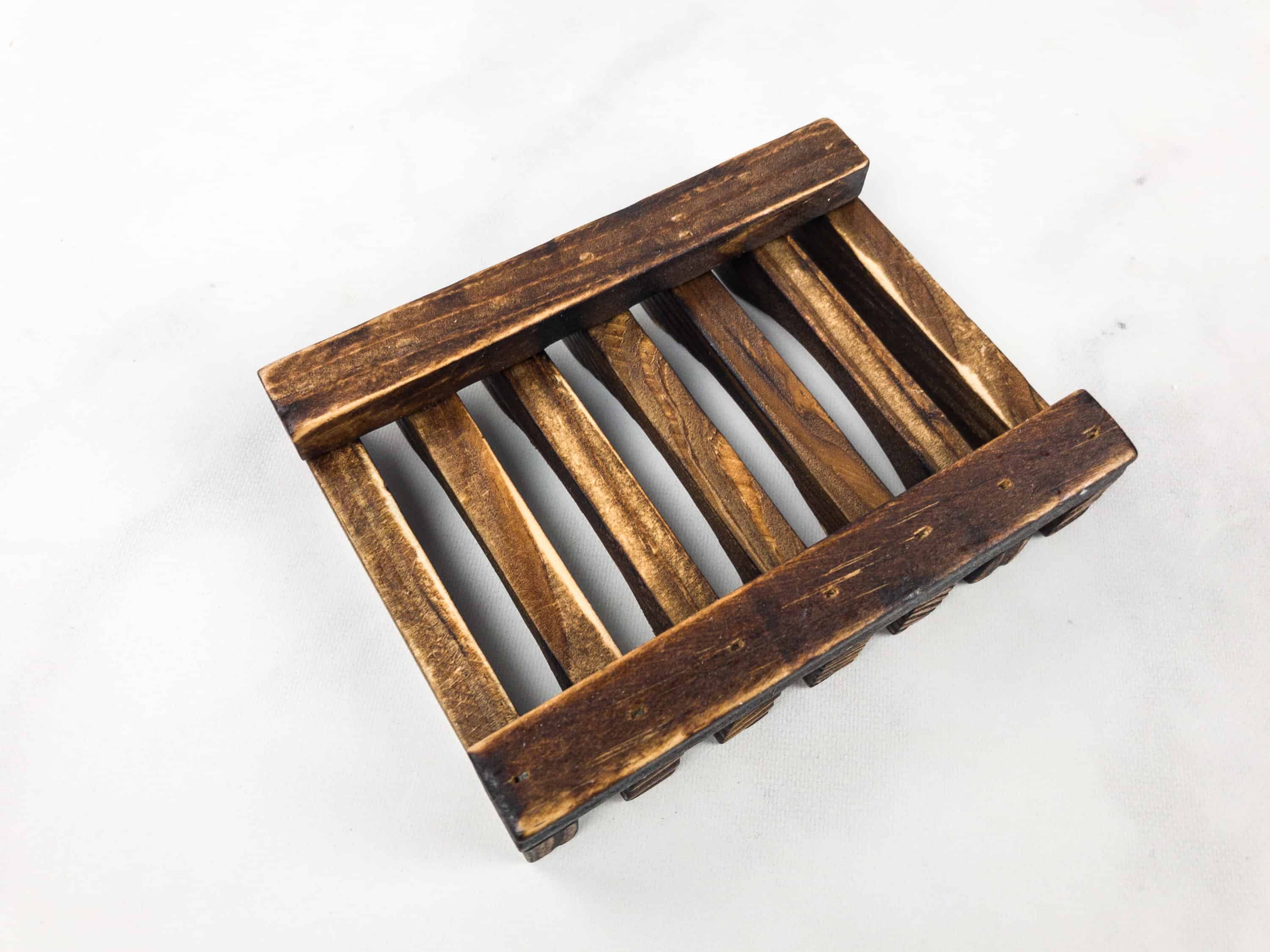 I love that there is no bottom base in this soap dish and the water can go through because it saves me time from cleaning it. The bottom base usually accumulates extra soap and water, and has a tendency to get messy. After using the soap, it will also not melt because it is easier to dry it without the base.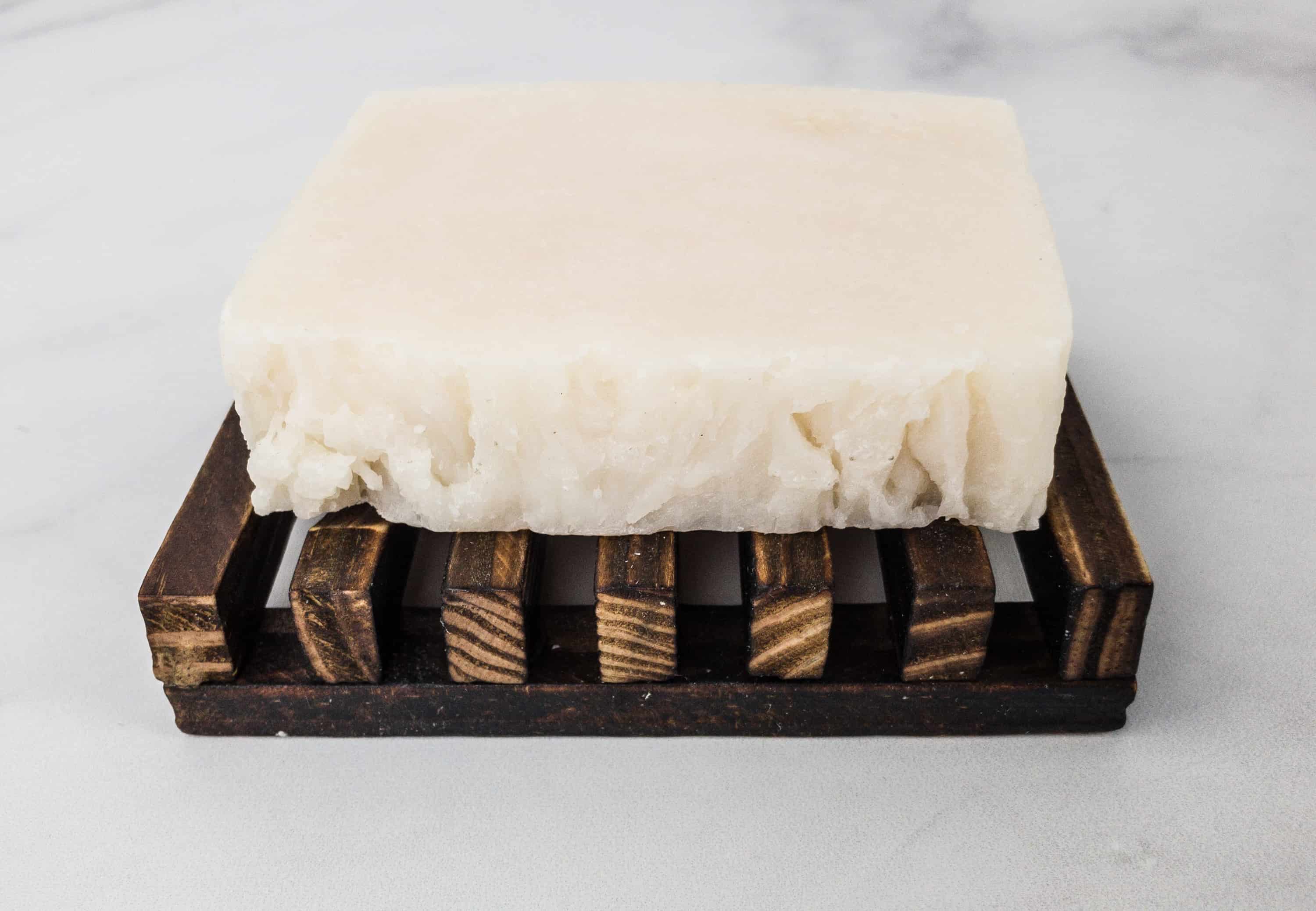 It also doesn't limit the size of soap you can put on it because everything is at the same level.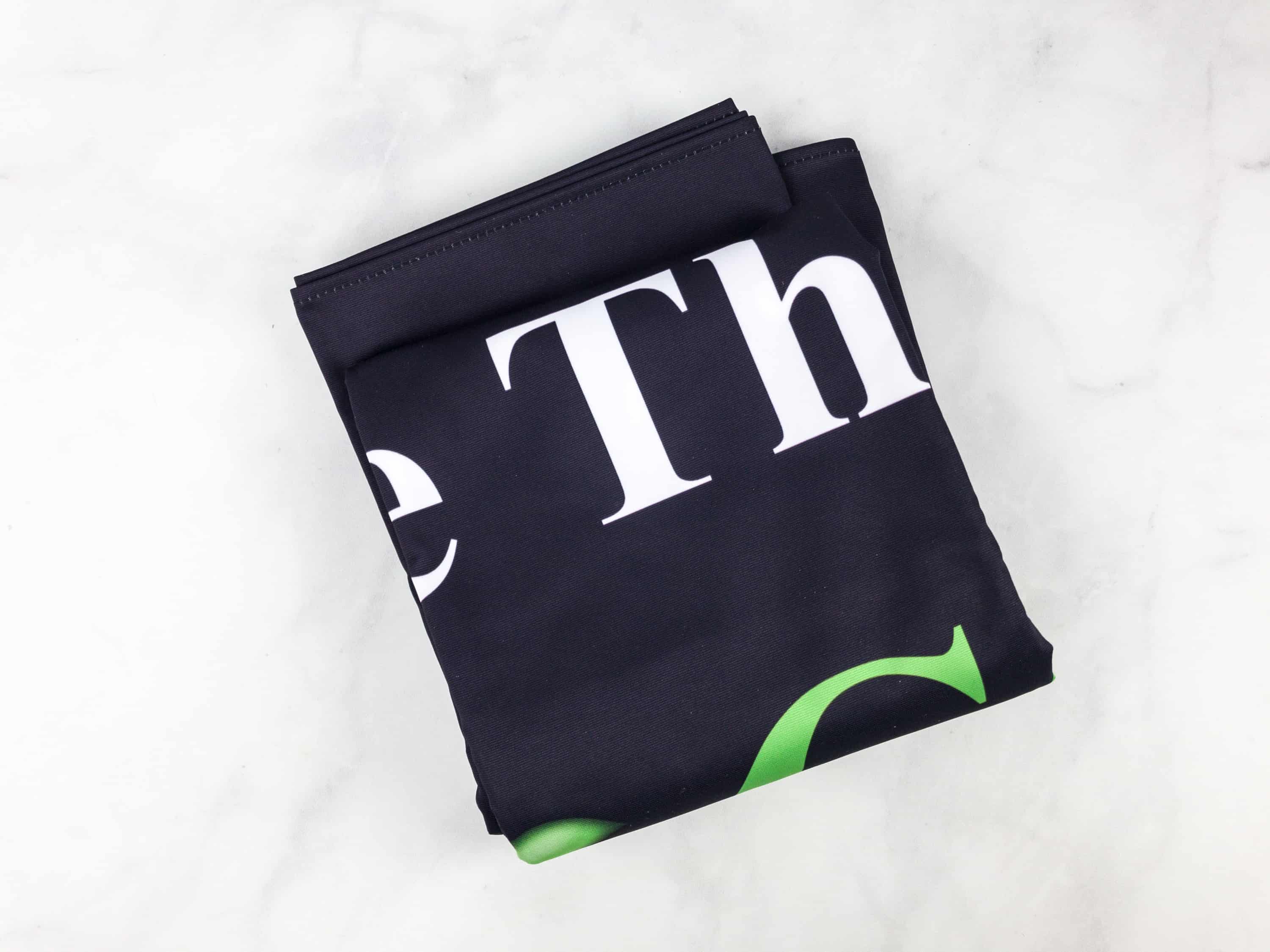 Vegan Activism Banner. It's a simple black banner you can use to promote the vegan lifestyle! The banner and the packaging of the products are cohesive in terms of design. I appreciate the premade eyelets at the corners of the banner to make it convertible and easier to attach to anything. The message is seen from afar because of its no-nonsense design.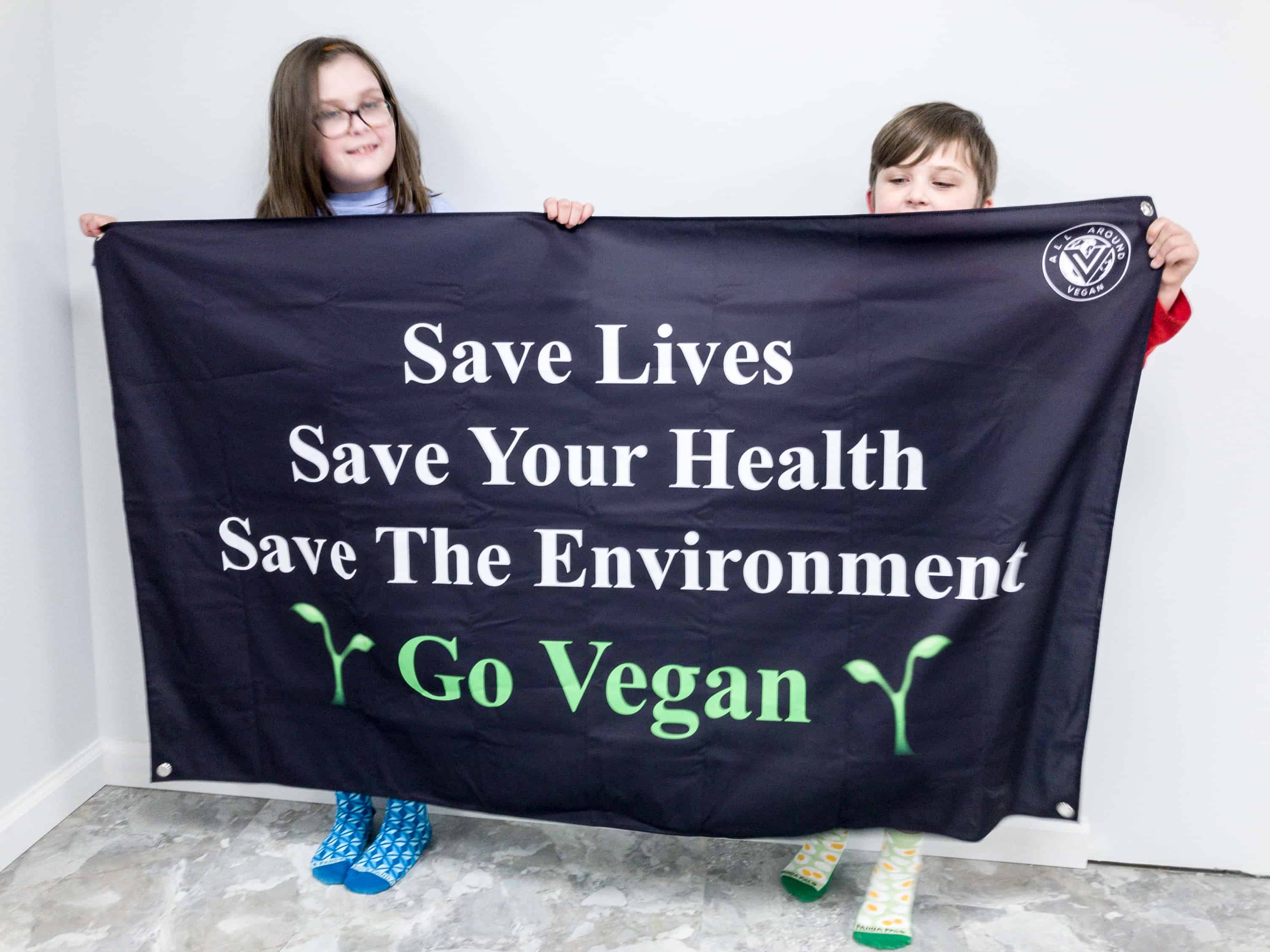 The message touches on three main pillars of veganism – animal rights, health, and the environment. It's also one of the largest items we've ever received in a box!
Vega Protein Snack Bar In Chocolate Caramel ($2.97) This snack bar is good to have in handy for a quick protein fix.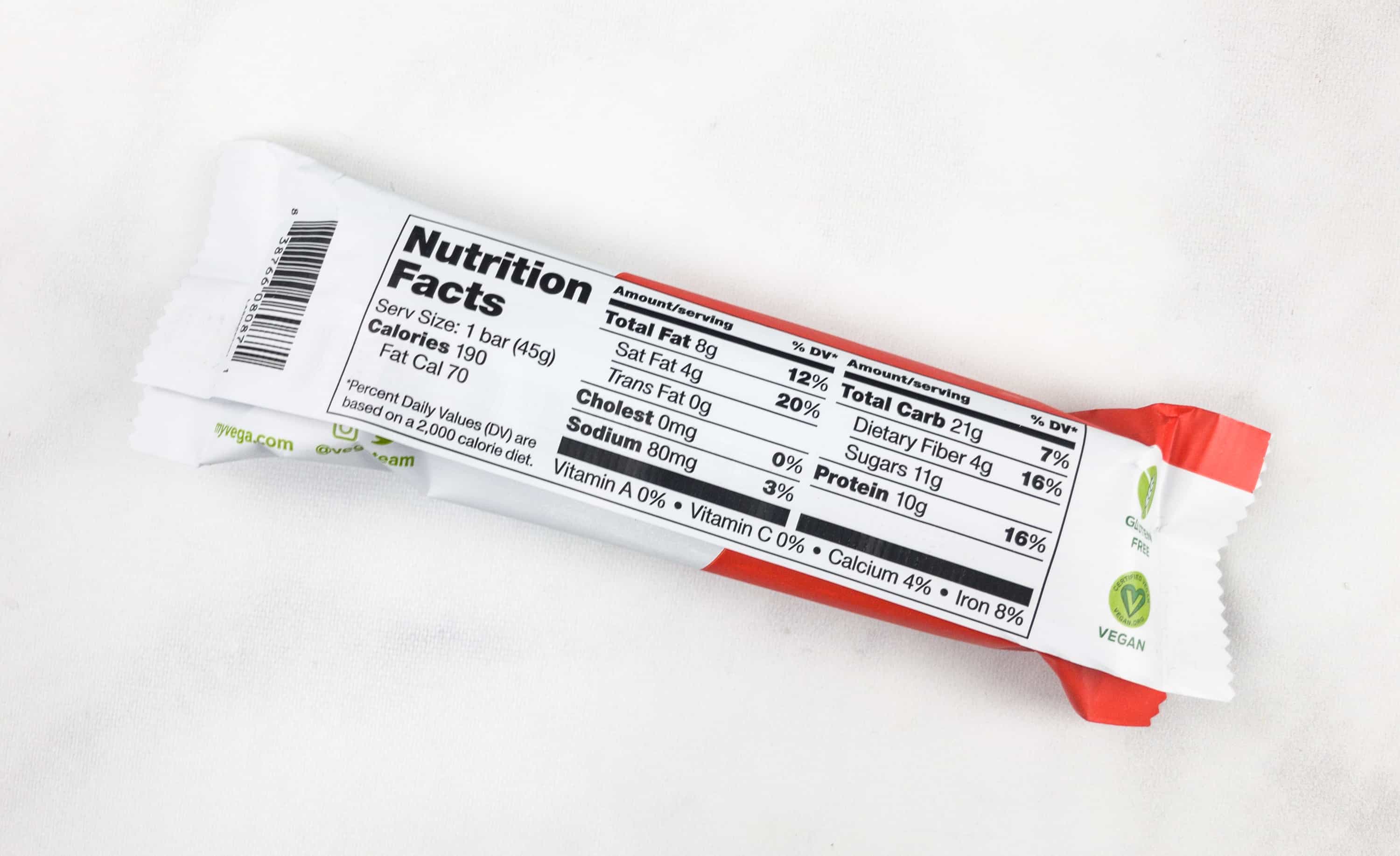 It's gluten-free and vegan!
Ingredients include pea protein crisps, organic brown rice syrup, organic tapioca syrup, almonds, almond butter, brown rice protein, and organic sugar.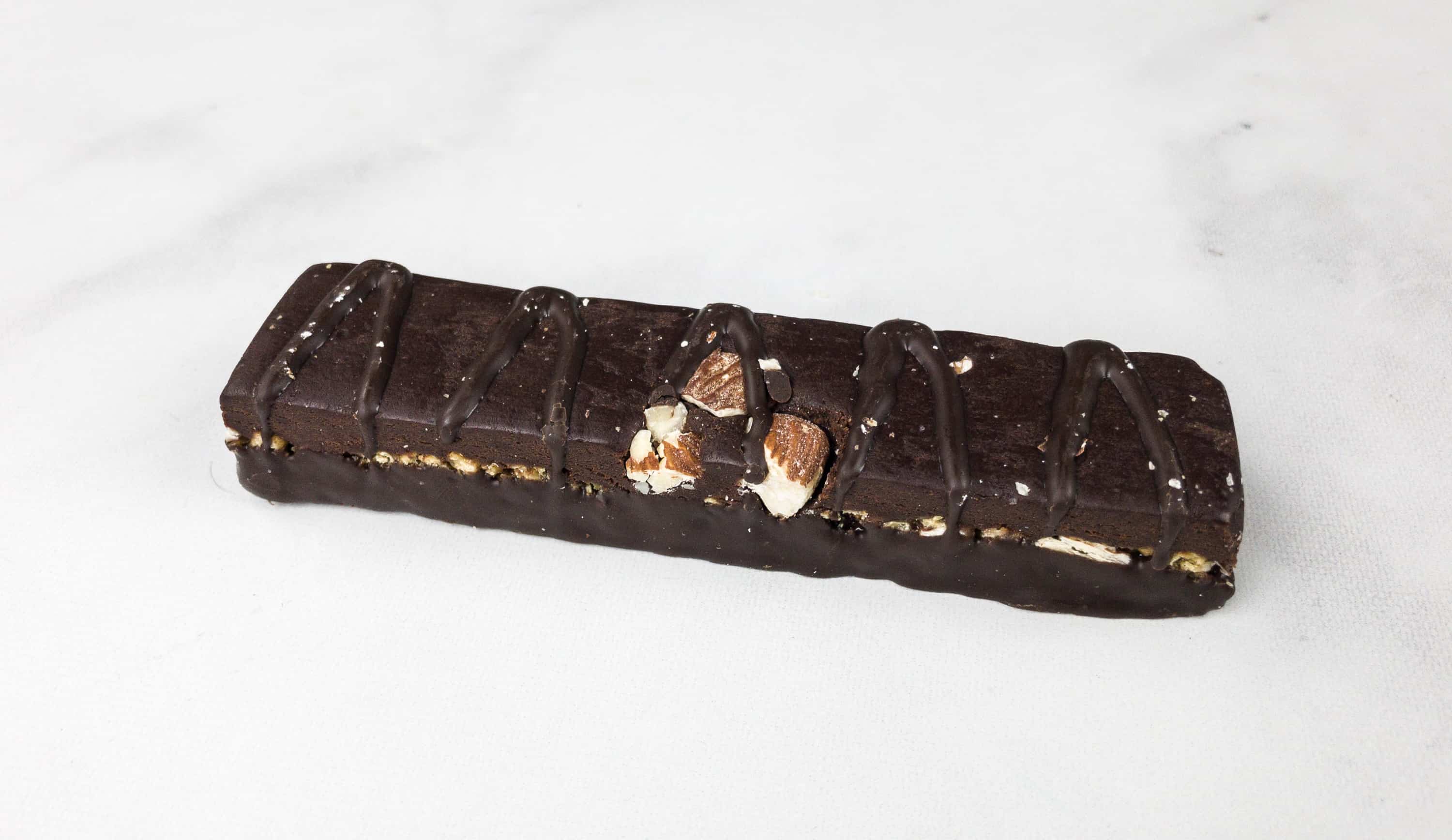 It's sweet, just like eating a regular chocolate snack bar. The bar is also thick and compact, so it was really filling!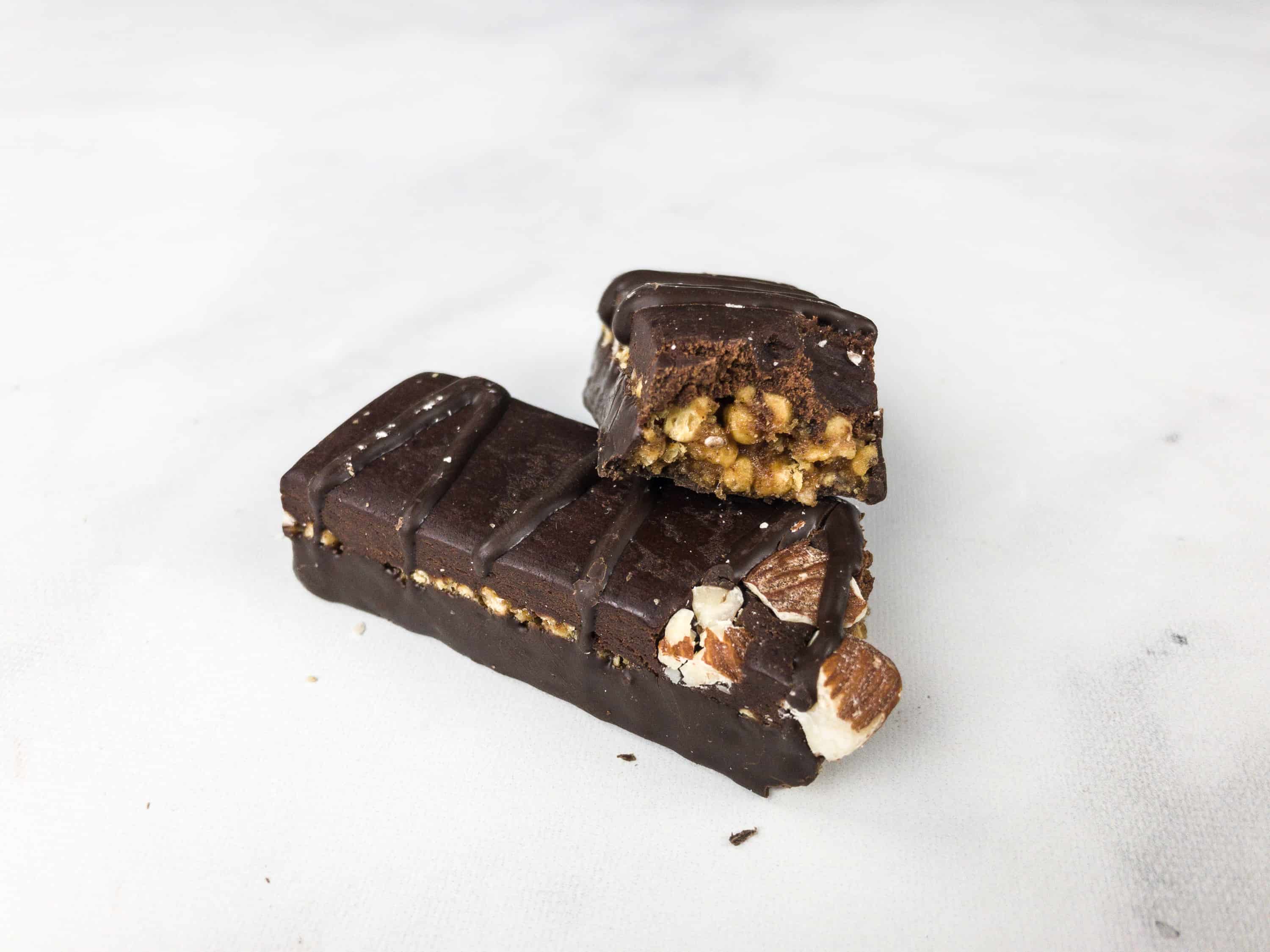 It's jampacked with tasty vegan ingredients. I especially liked the texture of the crisps and the richness of chocolate.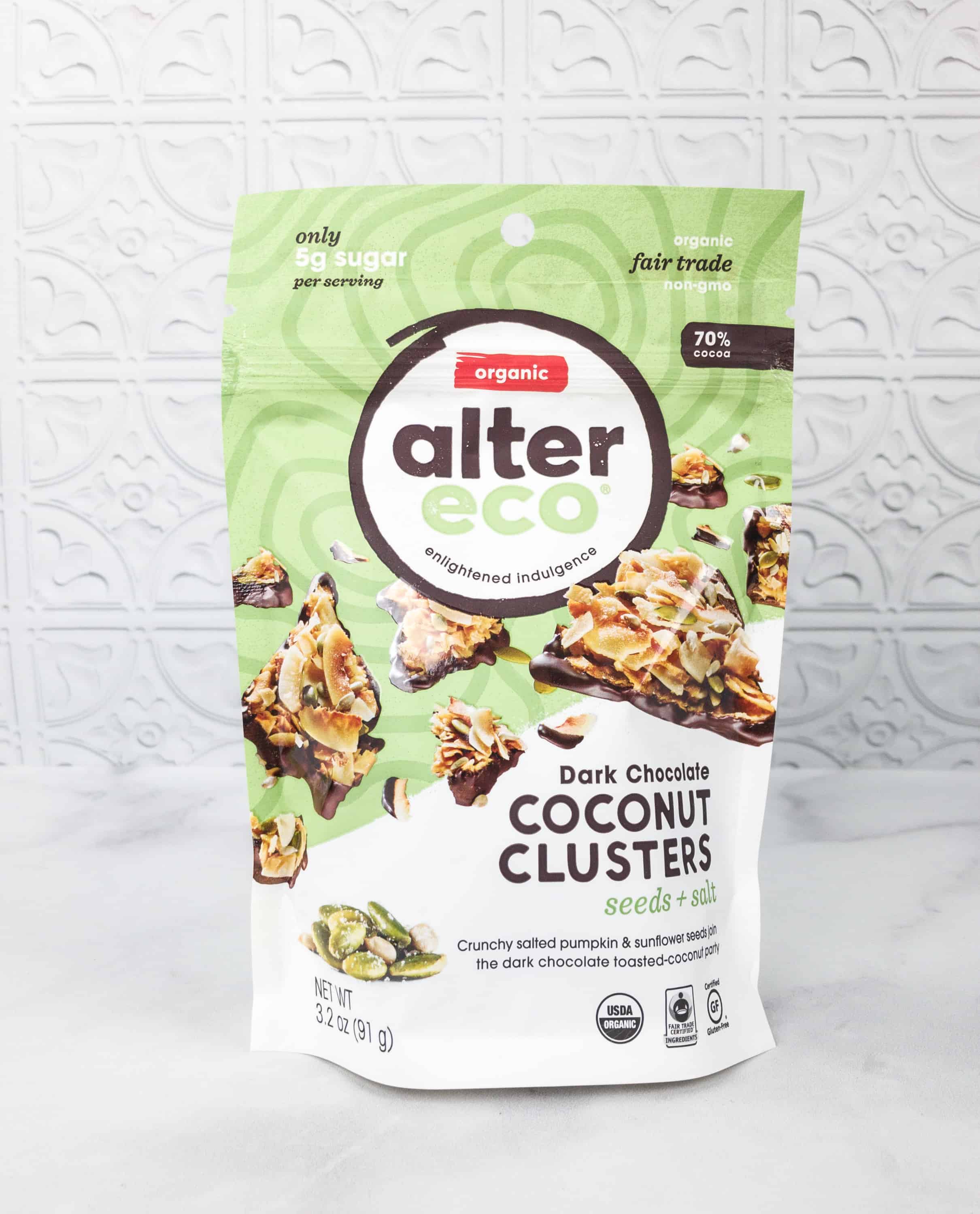 Alter Eco Dark Chocolate Coconut Clusters Seeds + Salt ($3.76) Dark chocolate and coconut surprisingly tasted good together in this bite-sized cluster snacks!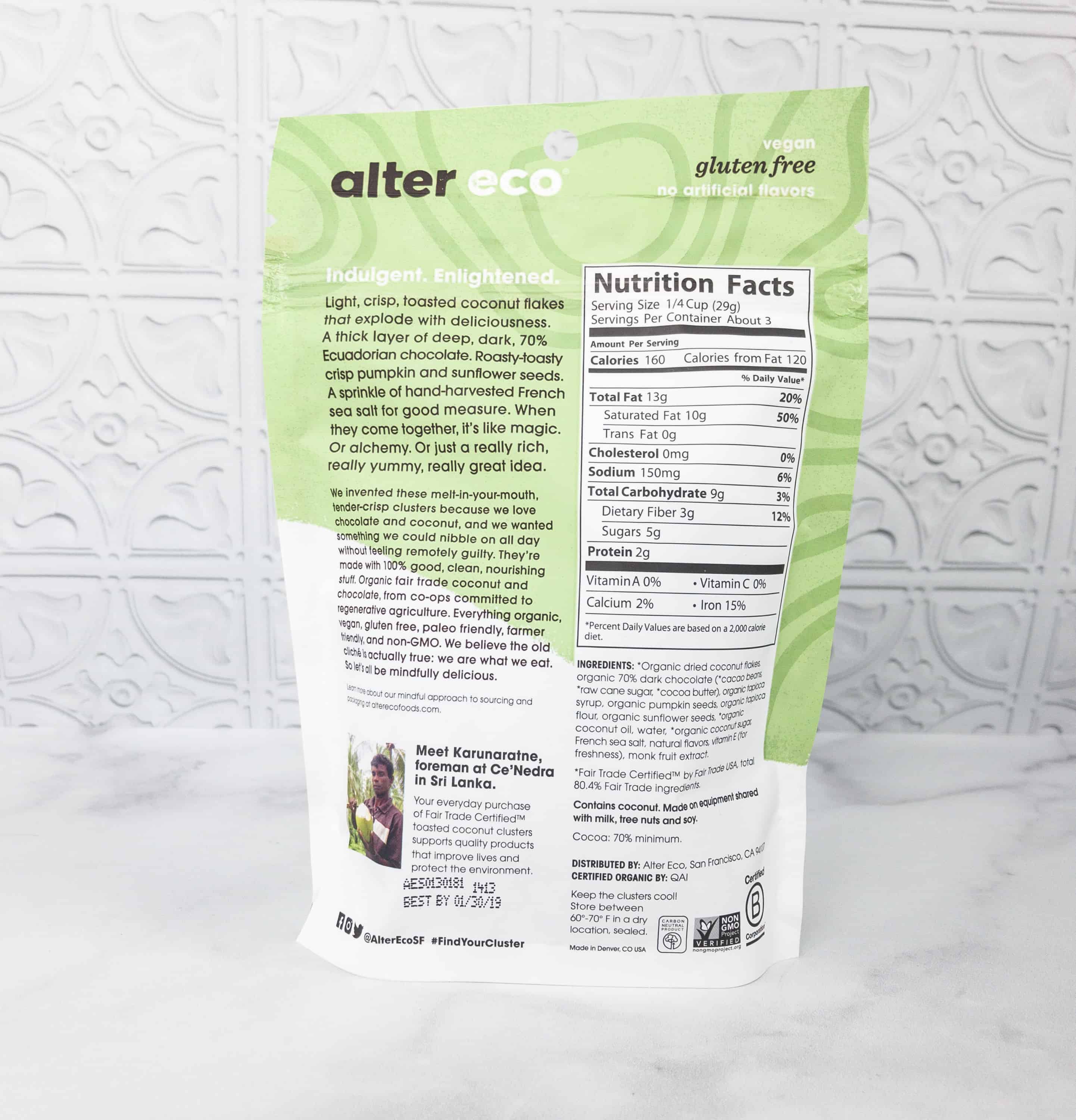 This snack is gluten-free. It doesn't contain any artificial flavors either.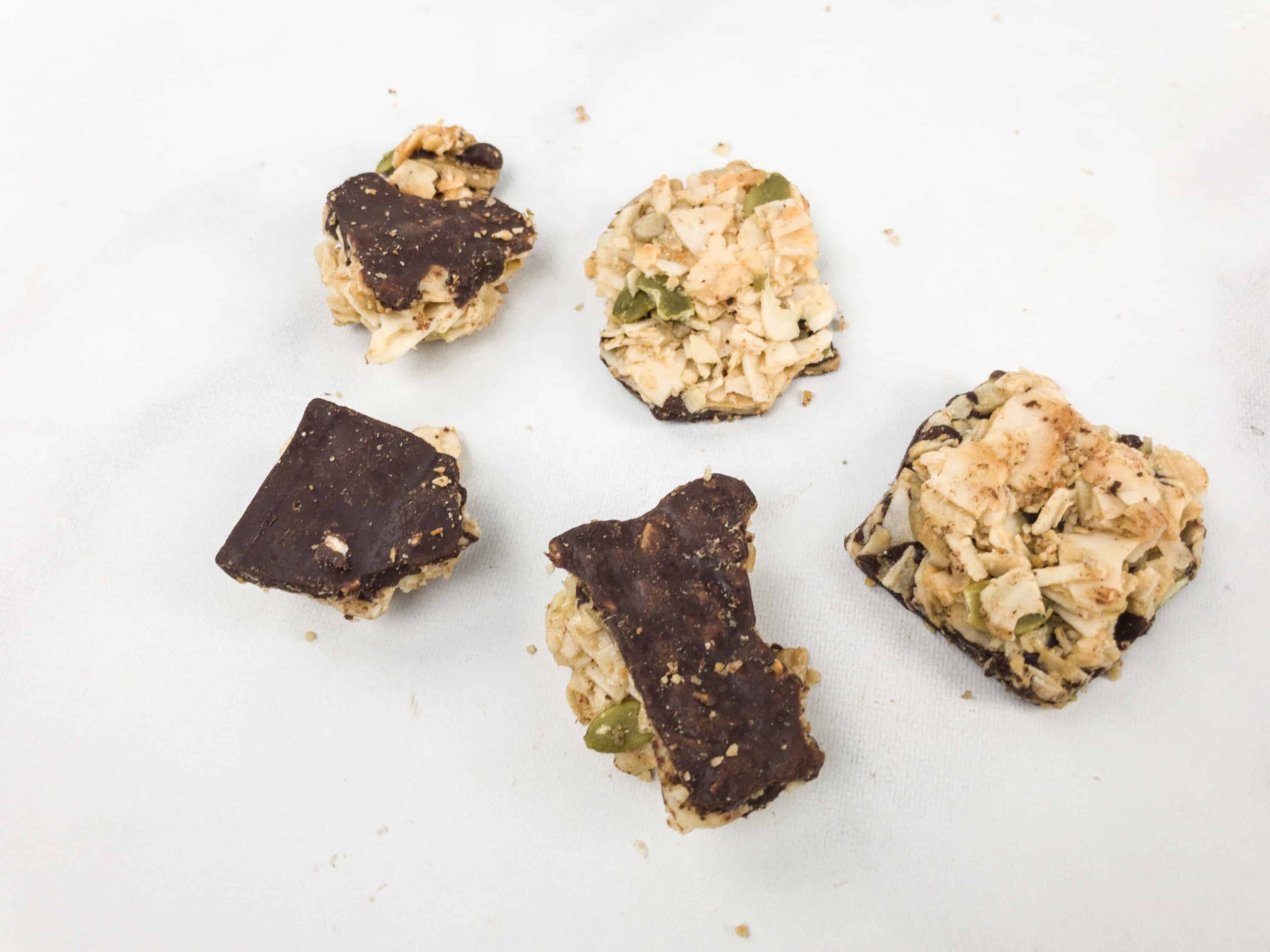 Ingredients include organic 70% dark chocolate, organic roasted sunflower seeds, and organic coconut oil. They were satisfyingly crunchy indeed!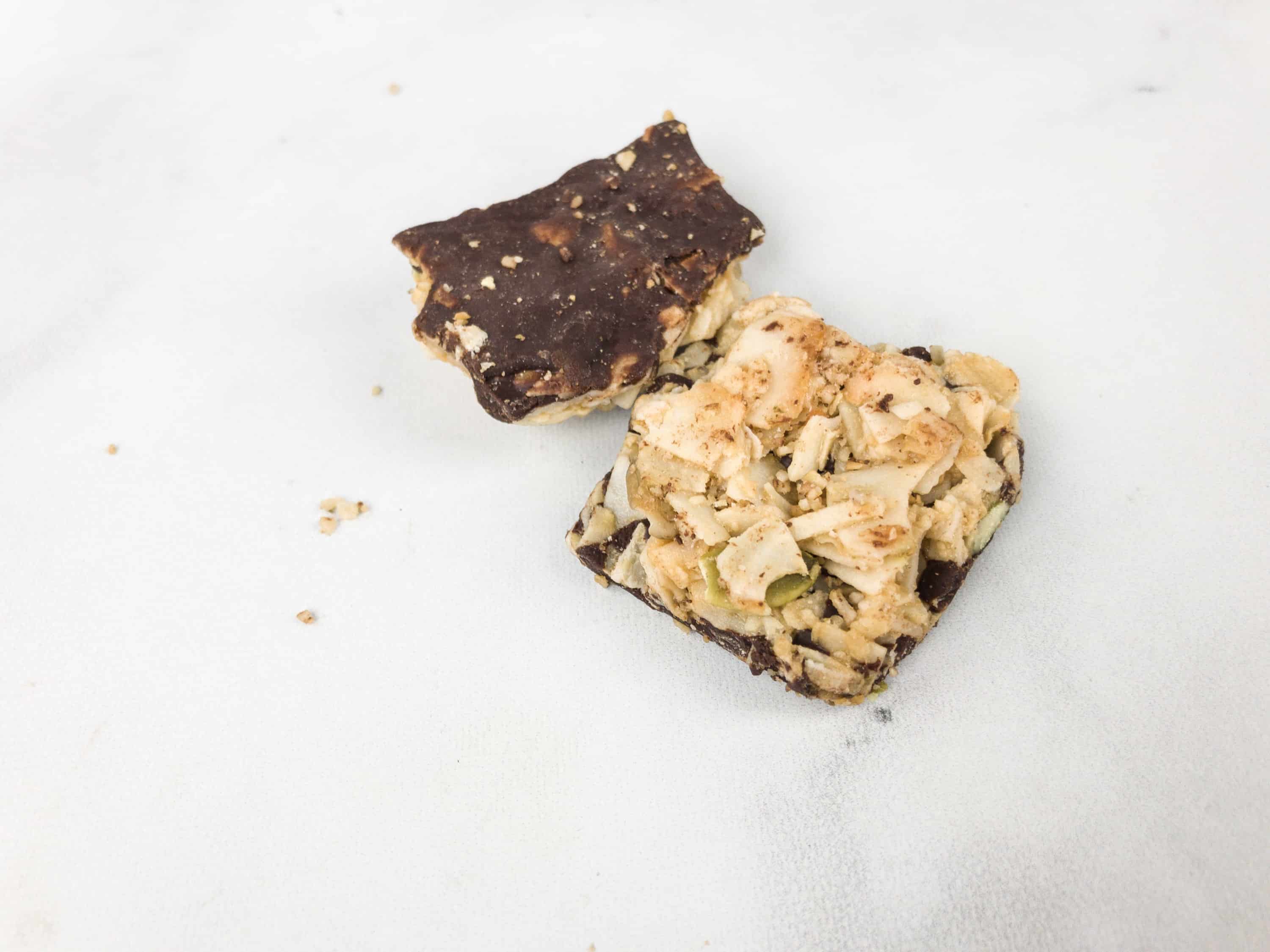 It also has organic dried coconut flakes, organic coconut sugar, sea salt, natural flavors, vitamin E (for freshness) and monk fruit extract. It tastes really good and it just melts in your mouth.
It is great when a product supports a cause that is bigger than the brand. This box does it all and offered us a variety of products that are not just vegan-friendly but nature-friendly too. My favorite items are the vegan soap and bath soaks, I've already used both and I they really helped me relax! The activism items are a really unique curation category and set this box apart from other vegan subscriptions. Overall, I'm happy with all the products that I got and I'm looking forward to discovering new vegan items to love through this subscription!
What do you think of this month's box?