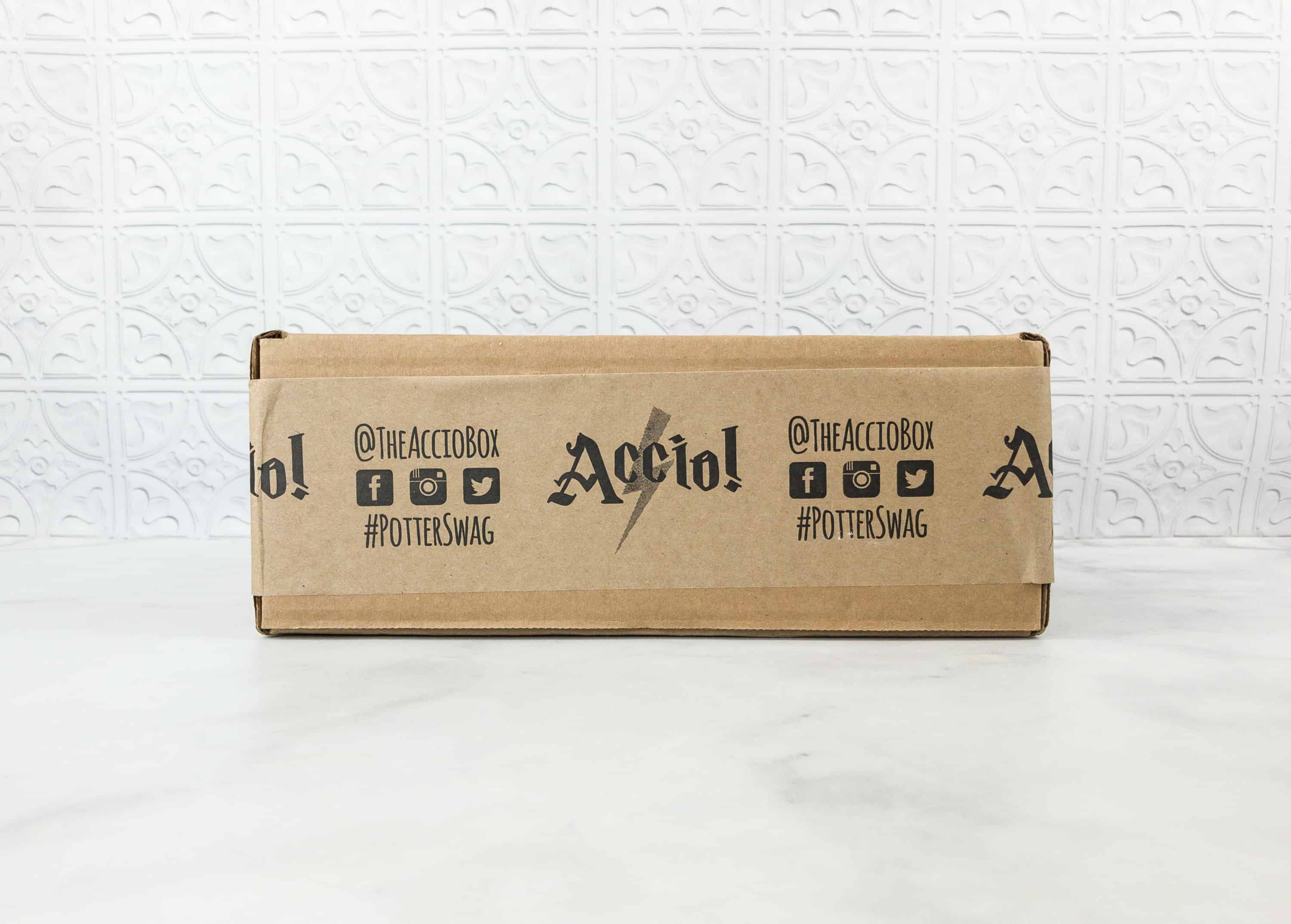 Accio! is a monthly subscription box which is the first handmade, artisanal subscription box 100% inspired by the Wizarding World. It features House-specific goodies and unique items, as the box is curated by fans, for fans. Each box costs $39.99 per month, plus shipping.
DEAL:  Take 10% off your first subscription! Use coupon code NEWSUBSCRIBER.
The box is full of brown squiggles!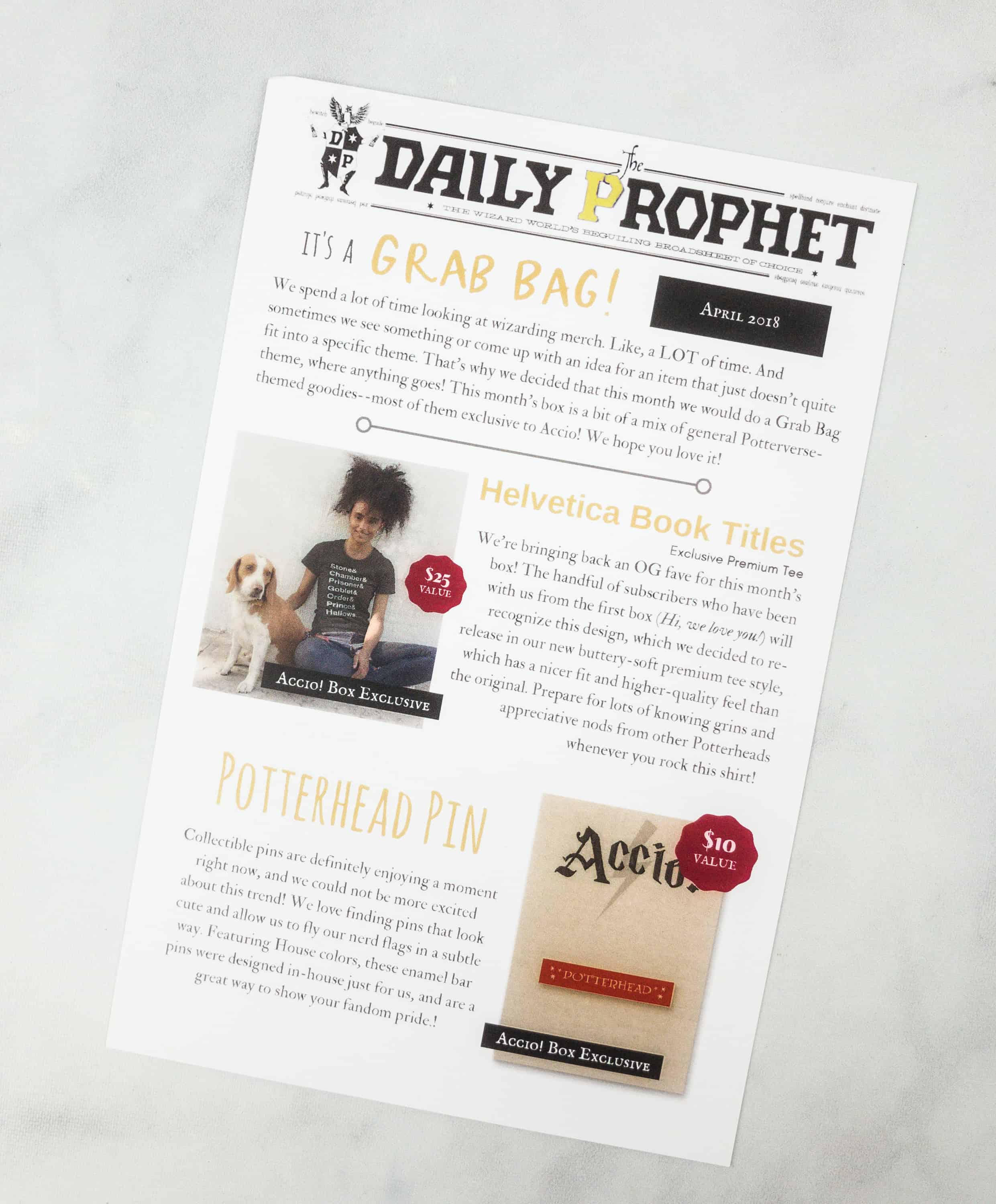 The theme for this month's box is GRAB BAG!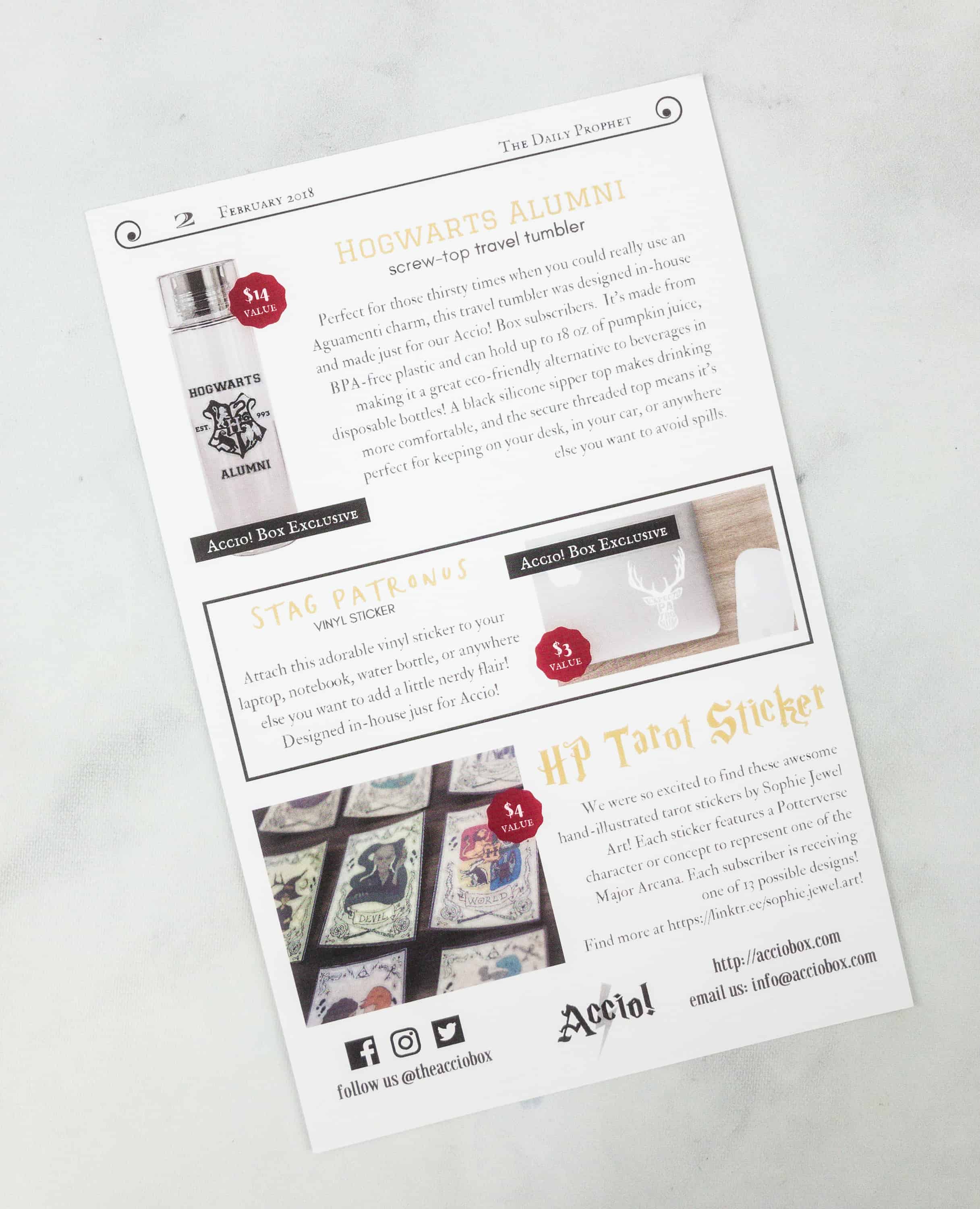 They also included a copy of the Daily Prophet that lists and describes all the items inside the box.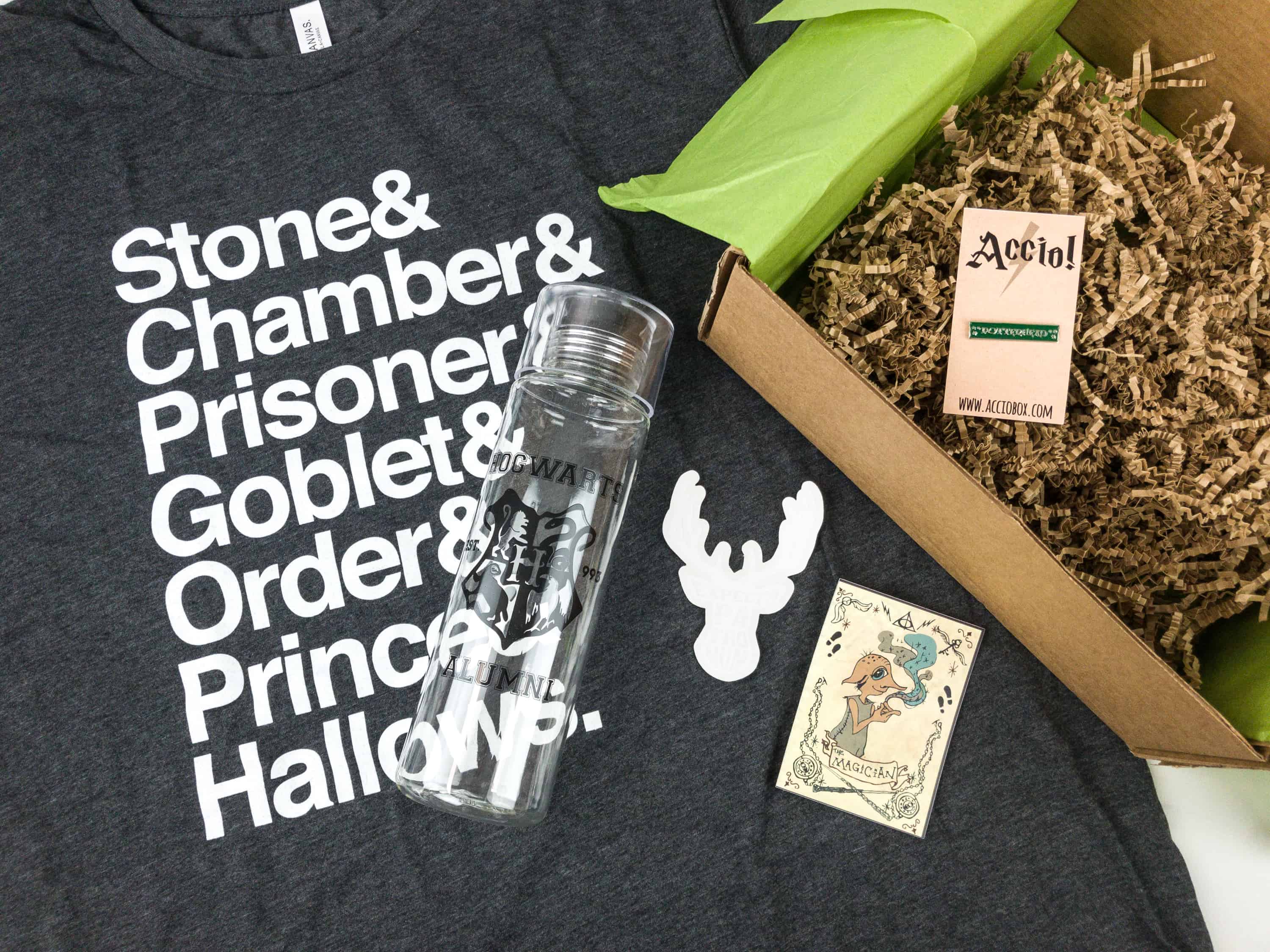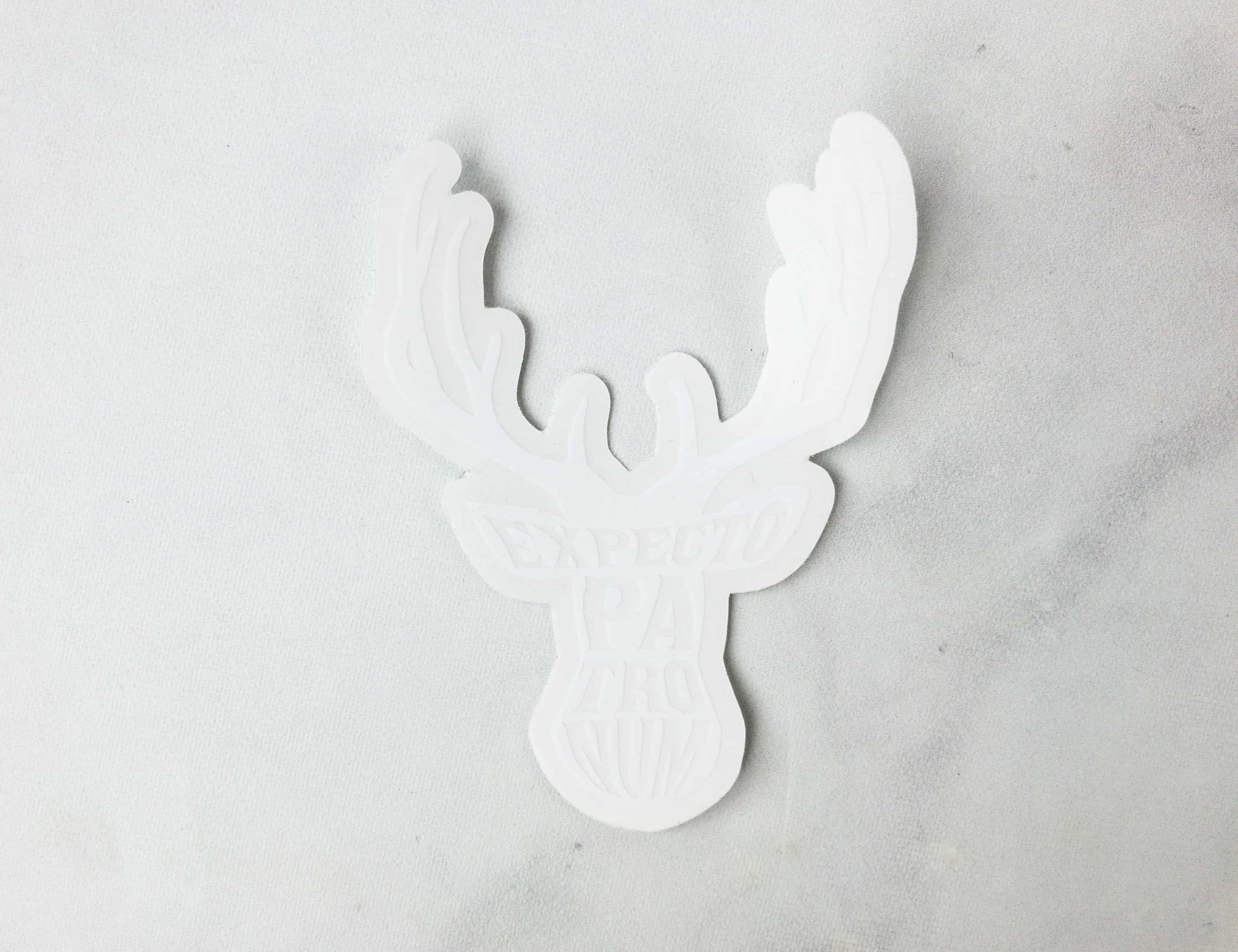 Stag Patronus Vinyl Sticker ($3) Accio included Harry's patronus in a form of a vinyl sticker that you can stick on your laptop, notebook, or anywhere else you want to add a Potter-touch!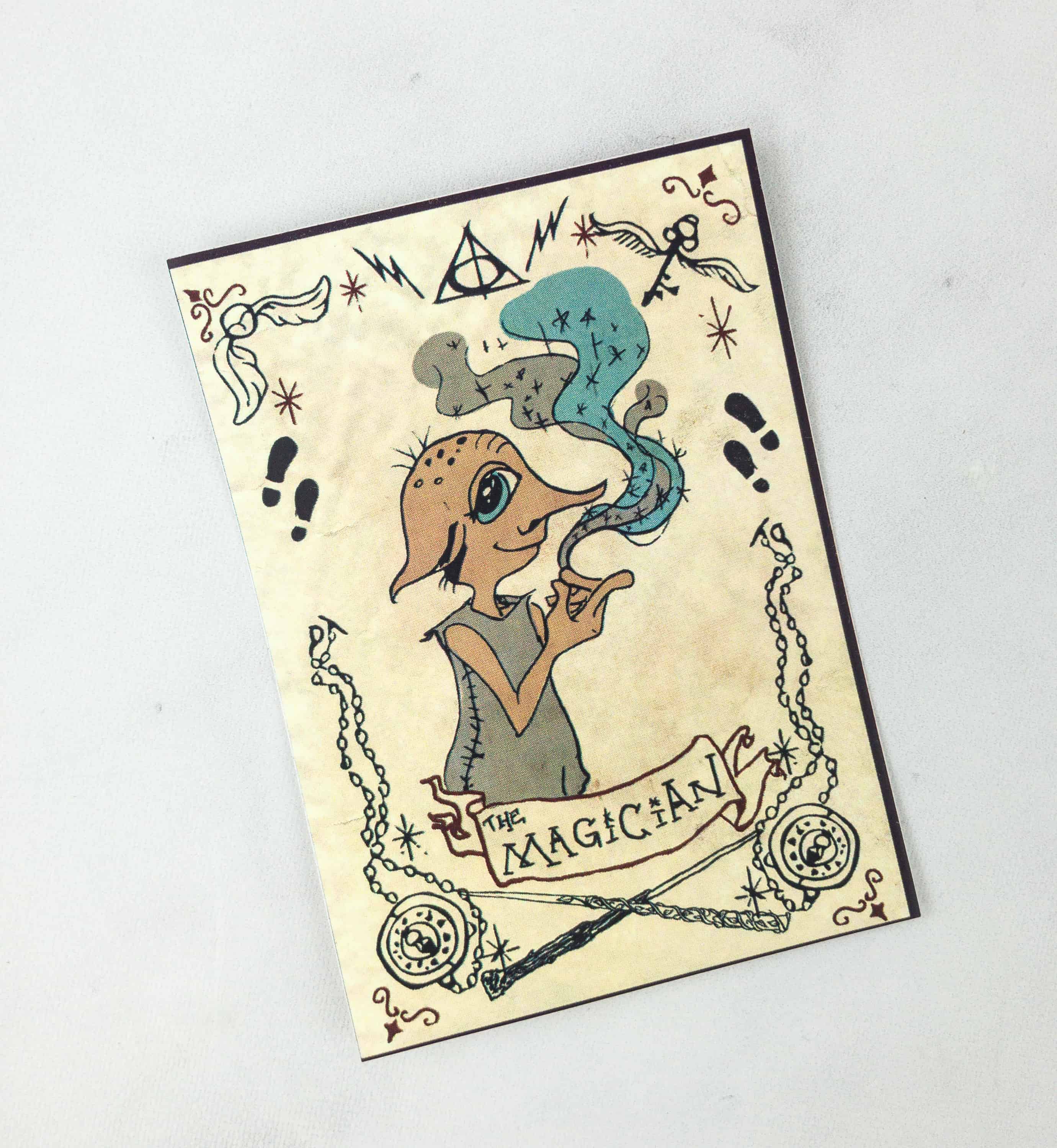 HP Tarot Sticker ($4) Sophie Jewel Art hand-made this Tarot sticker that features our favorite house-elf. It's just one of the 13 possible designs you can get!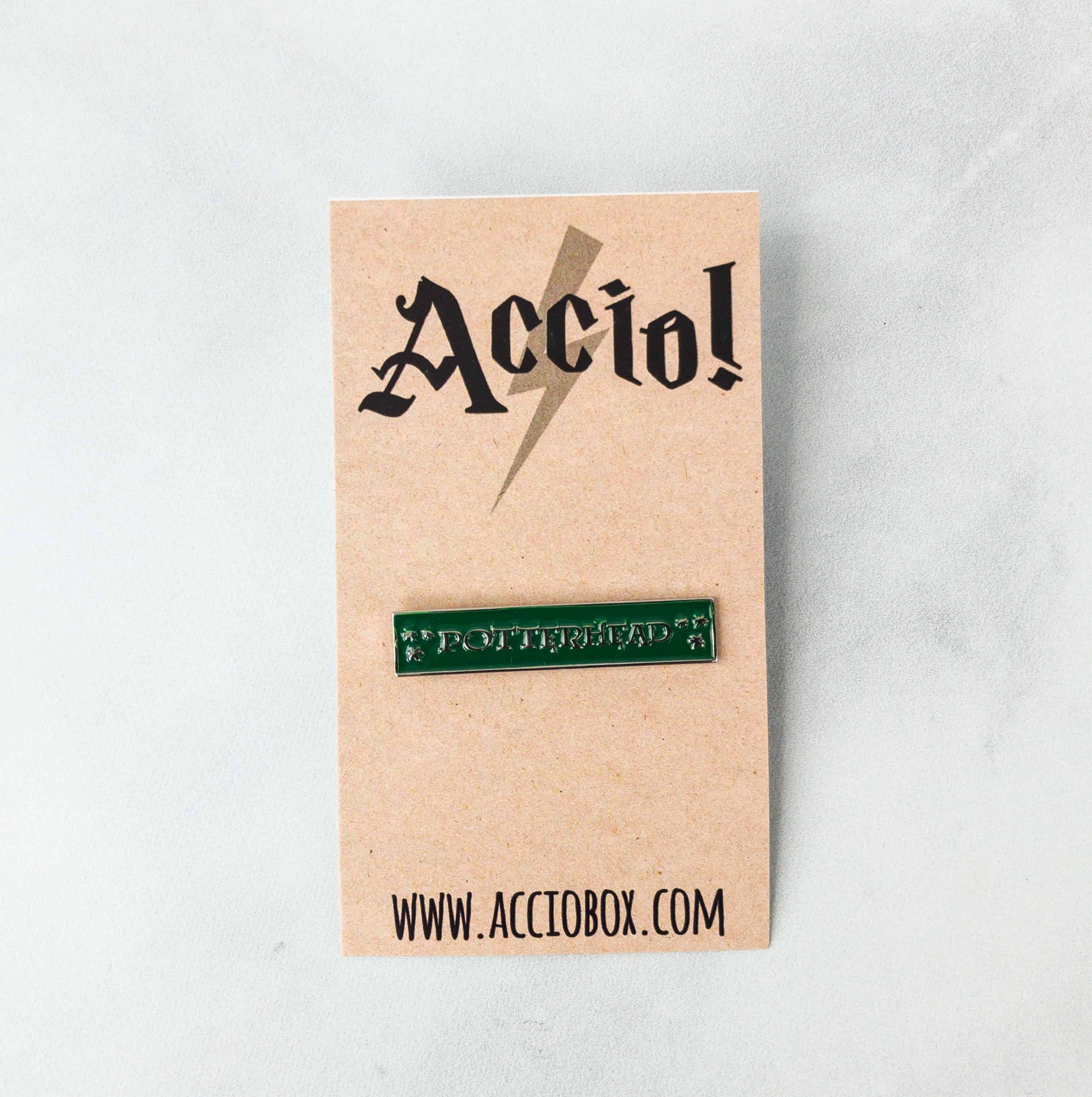 Potterhead Pin ($10) I am a certified Potterhead belonging to the Slytherin house, no wonder I got this pin in green!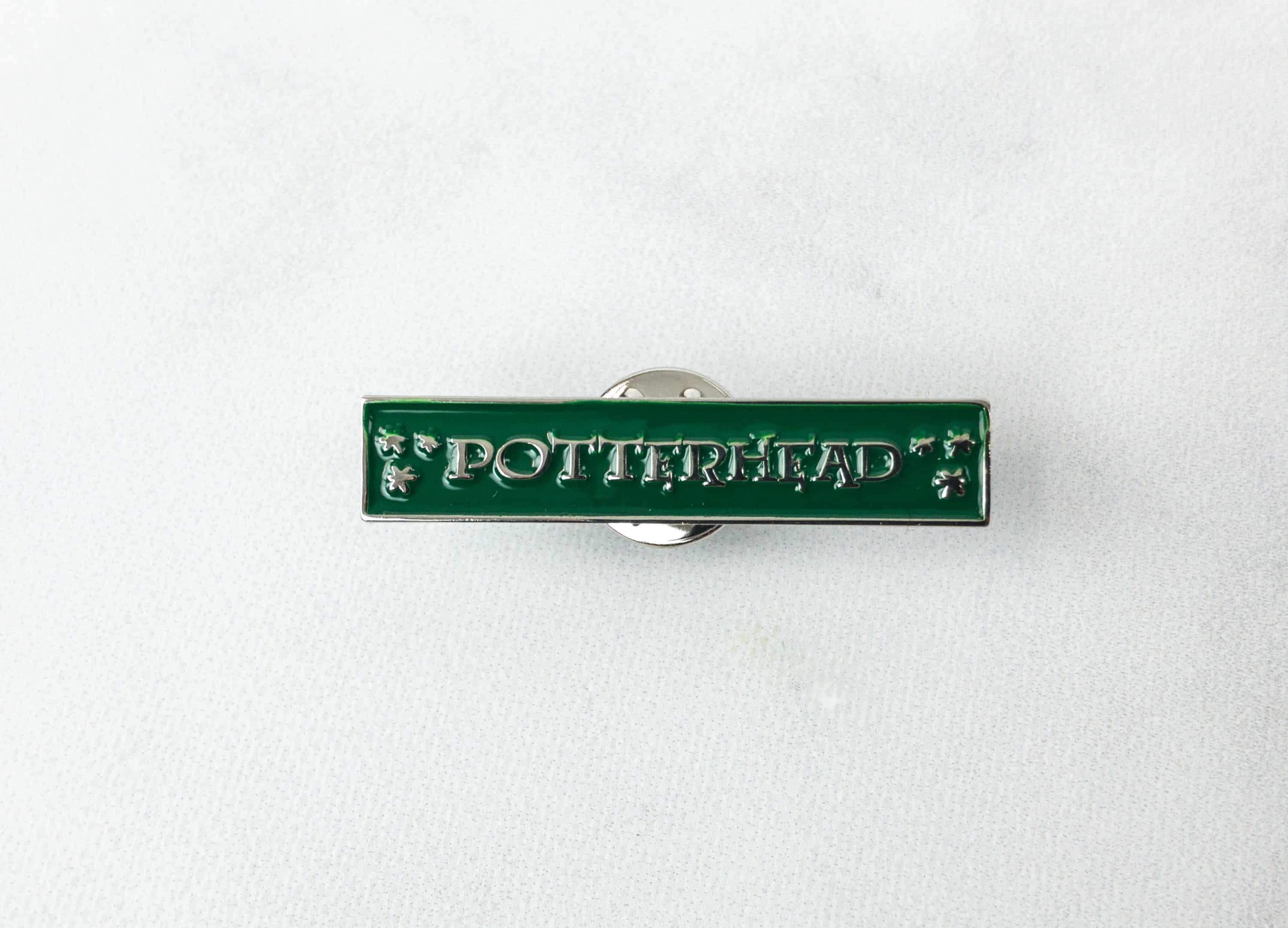 It's a single posted pin and the engraved letters come in the classic Potterverse font.
Hogwarts Alumni Screw-Top Travel Tumbler ($14) This tumbler can hold up to 18 oz. of pumpkin juice, keep your Polyjuice potion (?!), or just store any cool beverage you fancy! Or you can just use the Aguamenti charm to fill it up and quench your thirst when needed! It's BPA-free, and comes with a black silicone sipper top that makes it easier to use. Also, it's spill-proof so you can bring it just about anywhere without worrying about leaks!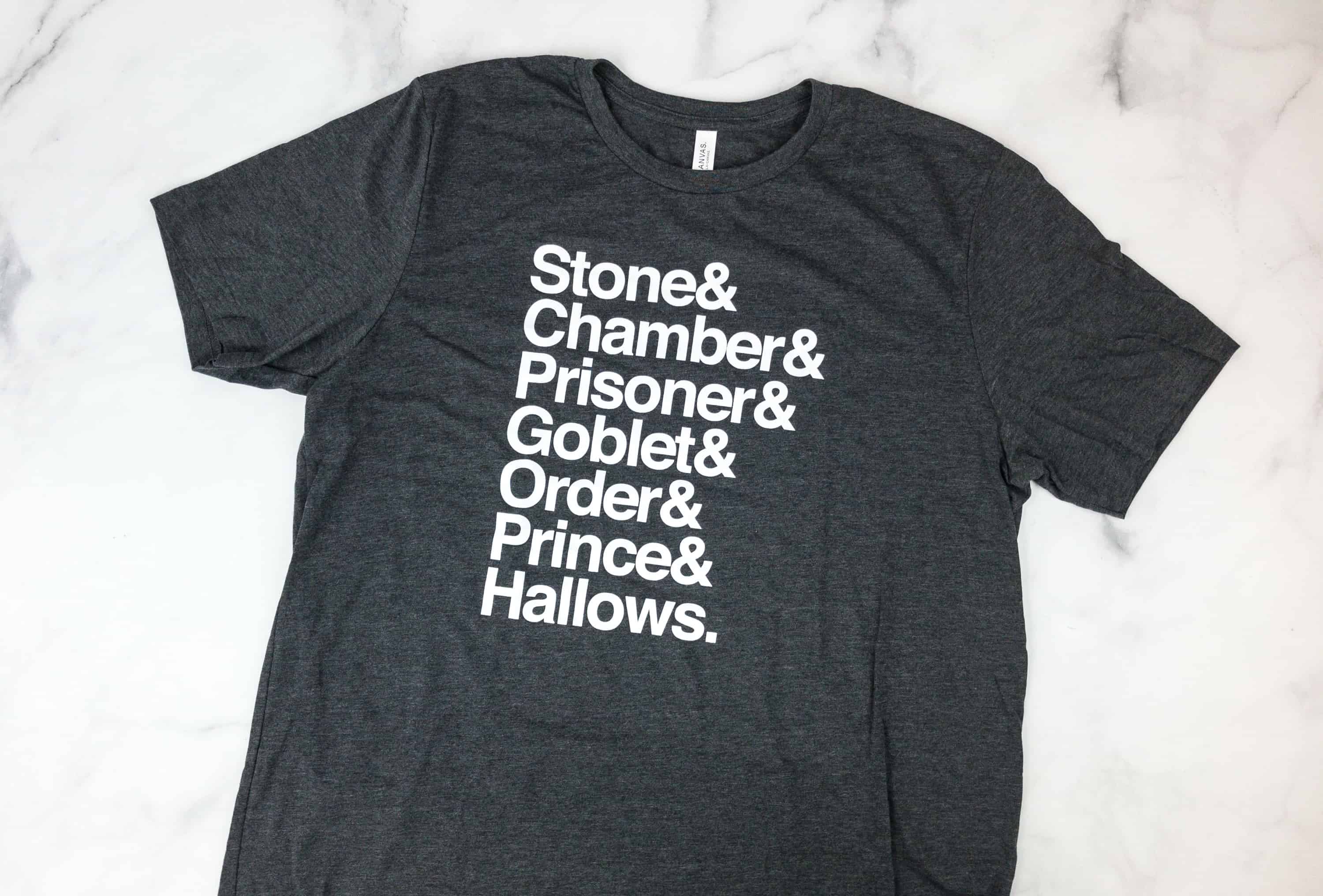 Helvetica Book Tiles Premium Tee ($25) I love getting cool wearables from my subscription boxes, and this 100% Potterverse shirt is now one of my favorites! It's so super soft!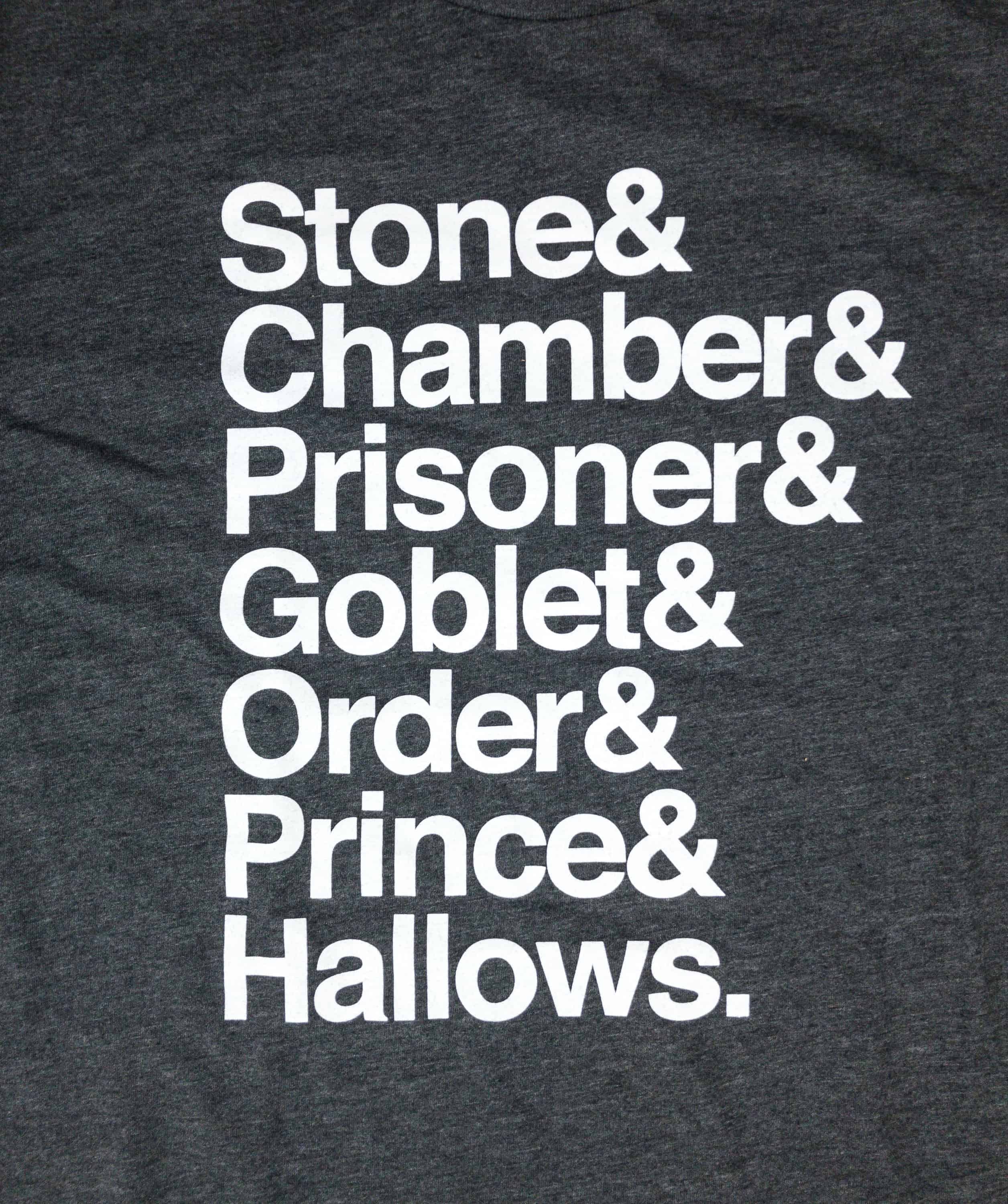 You'll truly remember every book (or movie) with the design of this shirt. Prepare to get nods, smiles, and greetings from other Potterheads!
Also, the box label is printed on the back of the shirt to know where it came from exclusively!
My first Accio box is fantastic! The total retail (listed) value of the box is $56 and I thought it was overpriced at $40. My favorite item has got to the shirt, but everything else is full of charm! They perfectly named the box too. I mean, who wouldn't want to summon this great box? The quality is marvelous while the items are all useful! They gave me lots of reasons to look forward to future magical boxes!
Are you getting the Accio box too?