1 Up Box is a geek and gamer subscription box. Each month, receive 4-6 items including gear, snacks, toys, art, and just about anything that spells awesome. Each box also comes with an exclusive t-shirt! We love games here at my house so his box never fails to get us all excited when we see it in the mailbox.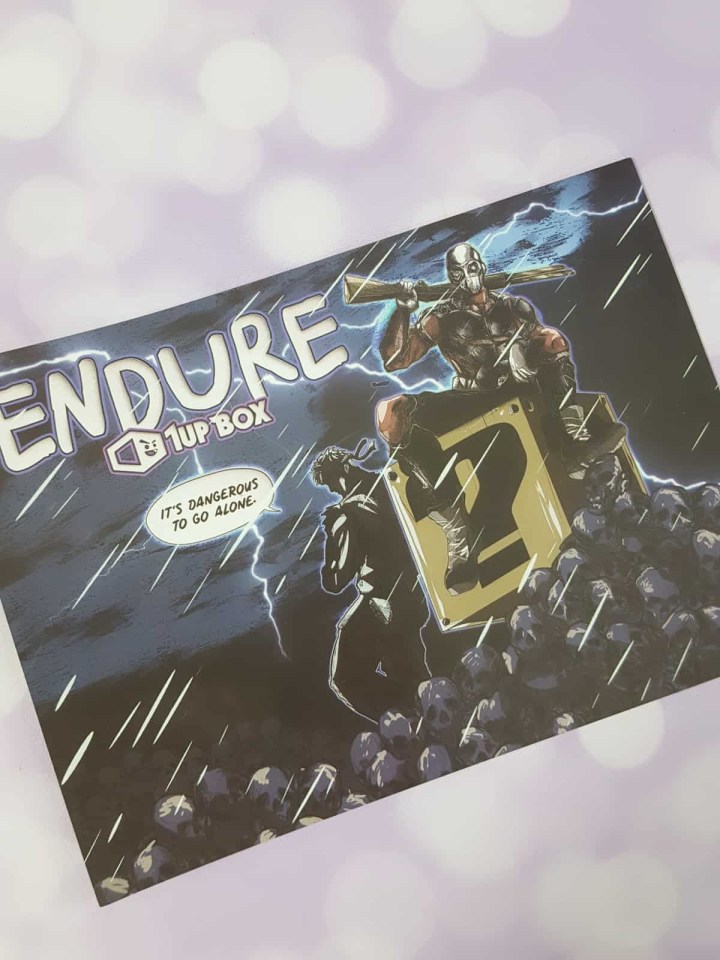 The April theme is ENDURE.
DEAL: Use code AWESOME to save $3 on your first box!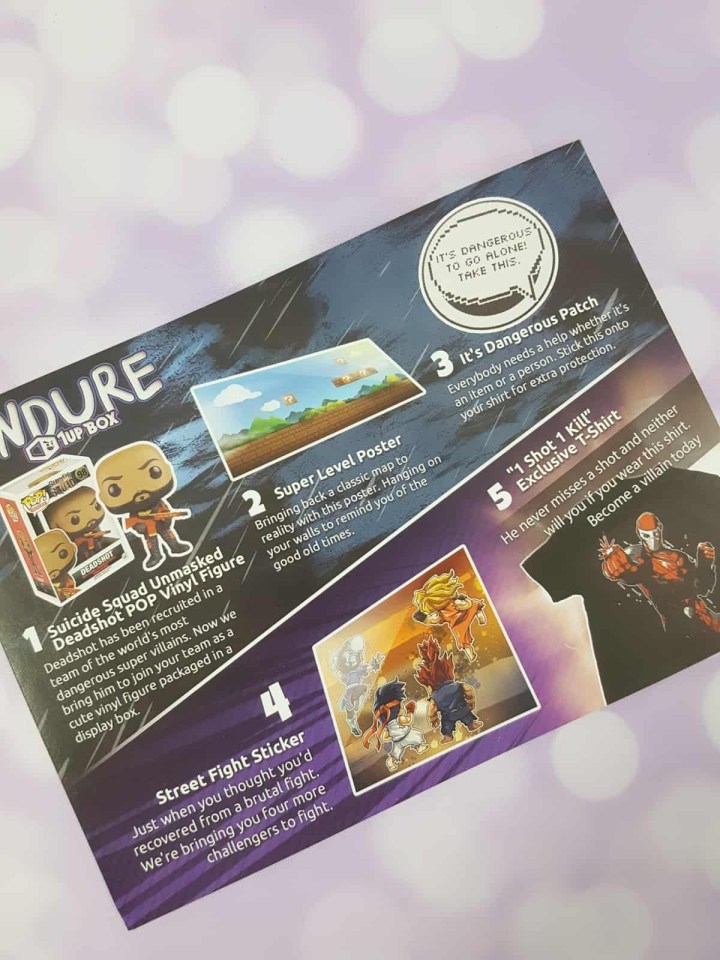 The information card shows the items that came in the box.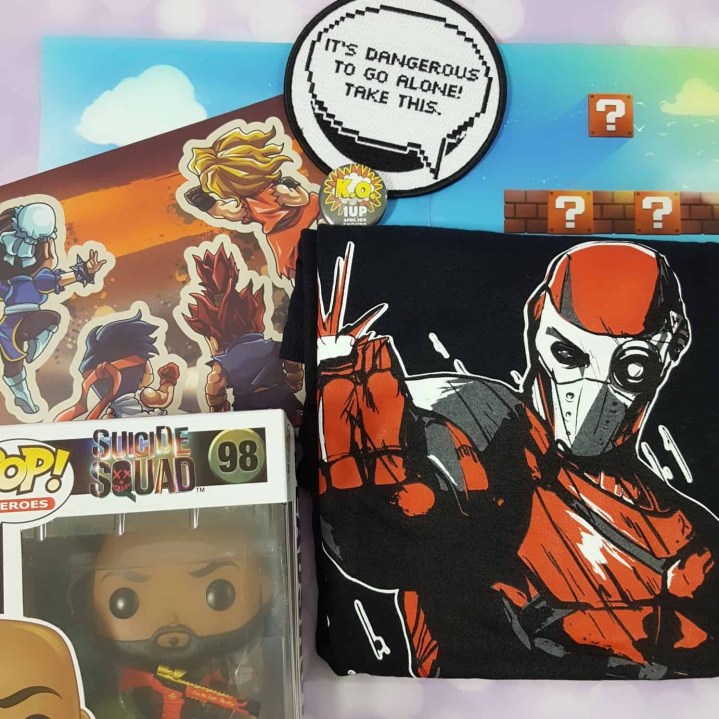 Everything in our April 1 Up Box!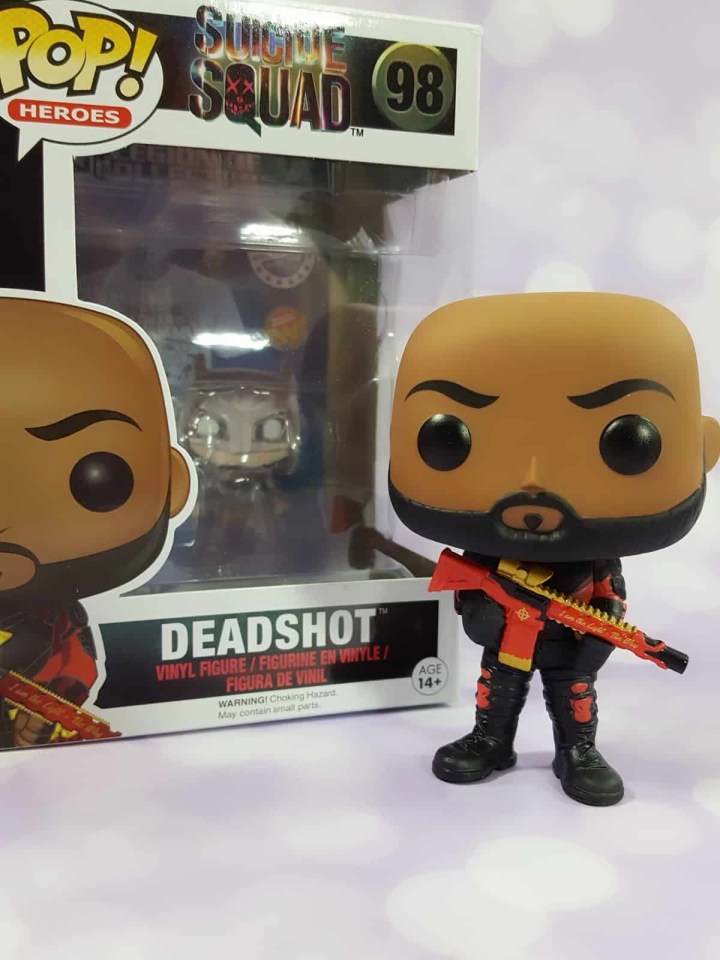 Suicide Squad UnMasked Deadshot POP Vinyl Figure – I'm pretty sure I'm one of the last people who hasn't seen Suicide Squad yet. I know it's crazy since I love so many of the actors in the movie but I just couldn't really get into it when it came out. I keep seeing it on cable now so I plan to try and catch it one day. Not seeing the movie isn't a problem with this though. We are a huge Funko POP family and this is one very well done. I'm not sure he looks so much like Will Smith but he does look pretty badass and that is really what's important.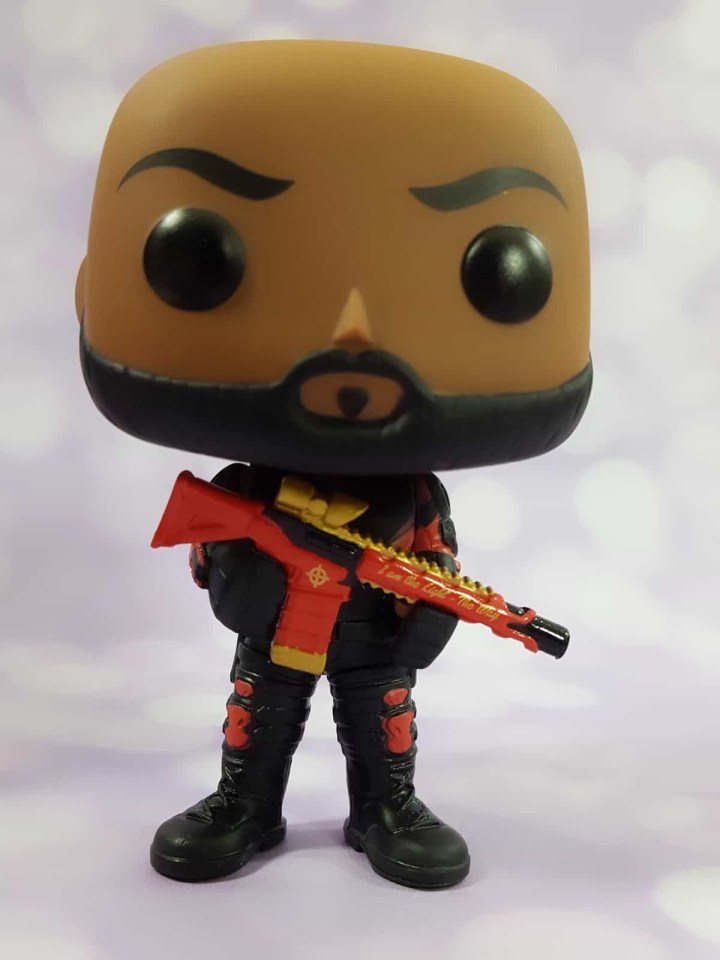 Just check out that scrawl and his whole get-up. It screams AWESOME!
Funko even goes into the detail on the vest and the boots. So much going on even in the back.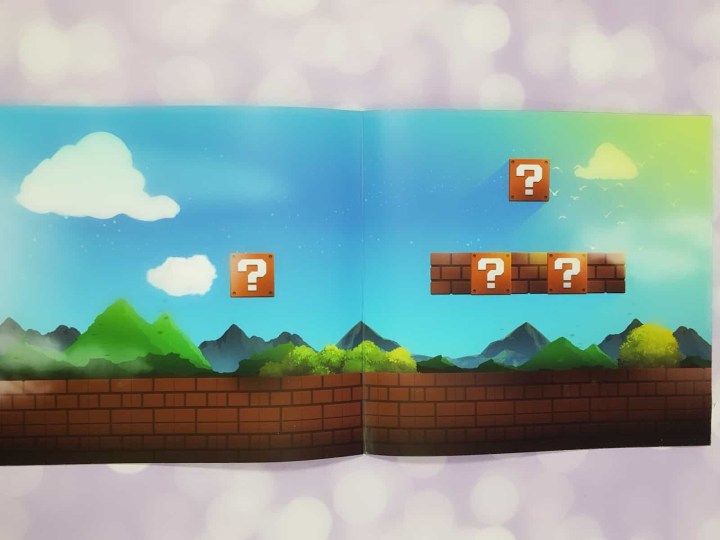 Super Level Poster – This is a true flashback and it has me going" doop doop doodoo doodoodo dododododo doop doop doopdoopdoop"  I really don't know how to type that out but you know what I'm singing.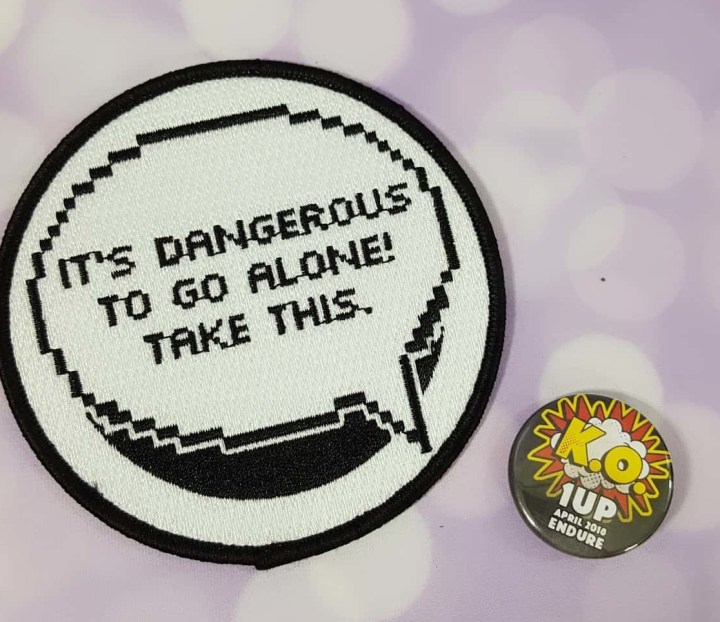 It's Dangerous Patch – 1Up box suggests adding this to a shirt for extra protection but I'm holding onto it and sending it to a friend who needs just a bit of help. It is an awesome extra.
Pin – Each month 1Up sends a pin with that month's theme. My boys collect them and say they are going to use them for something but haven't decided yet.
Street Fighter Stickers – These are large and a nice thicker quality sticker. I love a rear view photo and these stickers are just as fun. You can see all the action even from behind.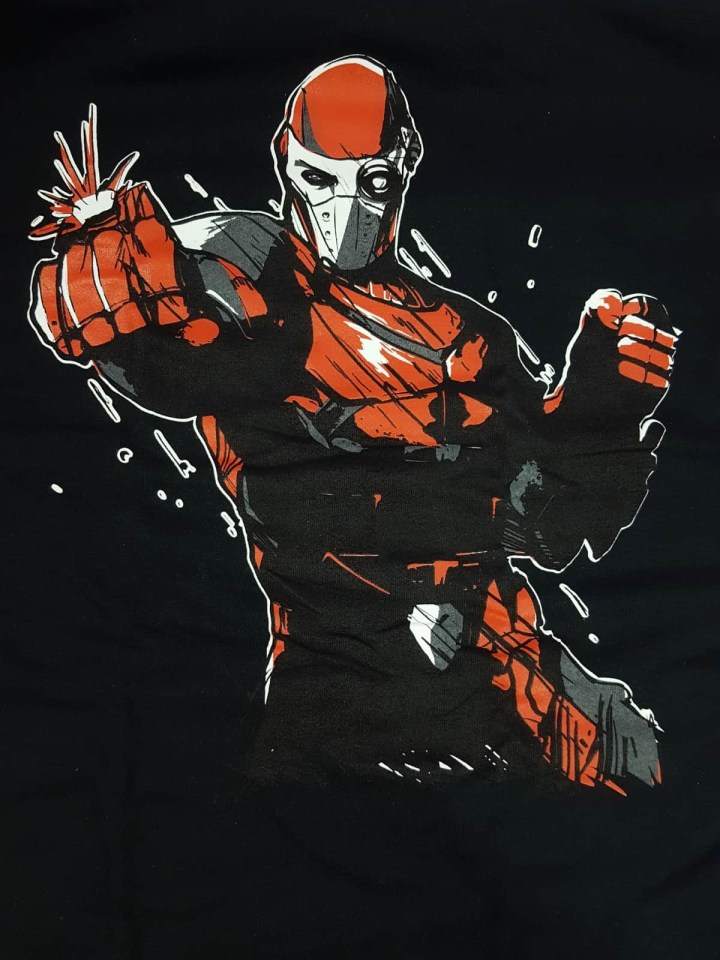 "1 Shot 1 Kill" Exclusive T-Shirt – Another great shirt this month. Deadshot never misses and with this shirt you won't either. The shirts are a nice quality and really last up with washing. I get them in my  boys sizes and they wear them and we was them over and over and they still look fantastic.
Unfortunately I just saw that 1UP Box Announced that this was their last box. They've had a great 4 years and the team is moving on. We will miss this box for sure.
What do you think of this month's box?