ZampleBox is a monthly e-juice/vaping subscription box. Every month you'll receive 3 ($23.99), 6 ($33.99), or 11 ($53.99) premium, American-made e-liquid bottles. Zamplebox has a ton of juice preference features that allow them to deliver a box that is customized to your taste preferences.
This is a review of the 11 bottle $53.99 per month box.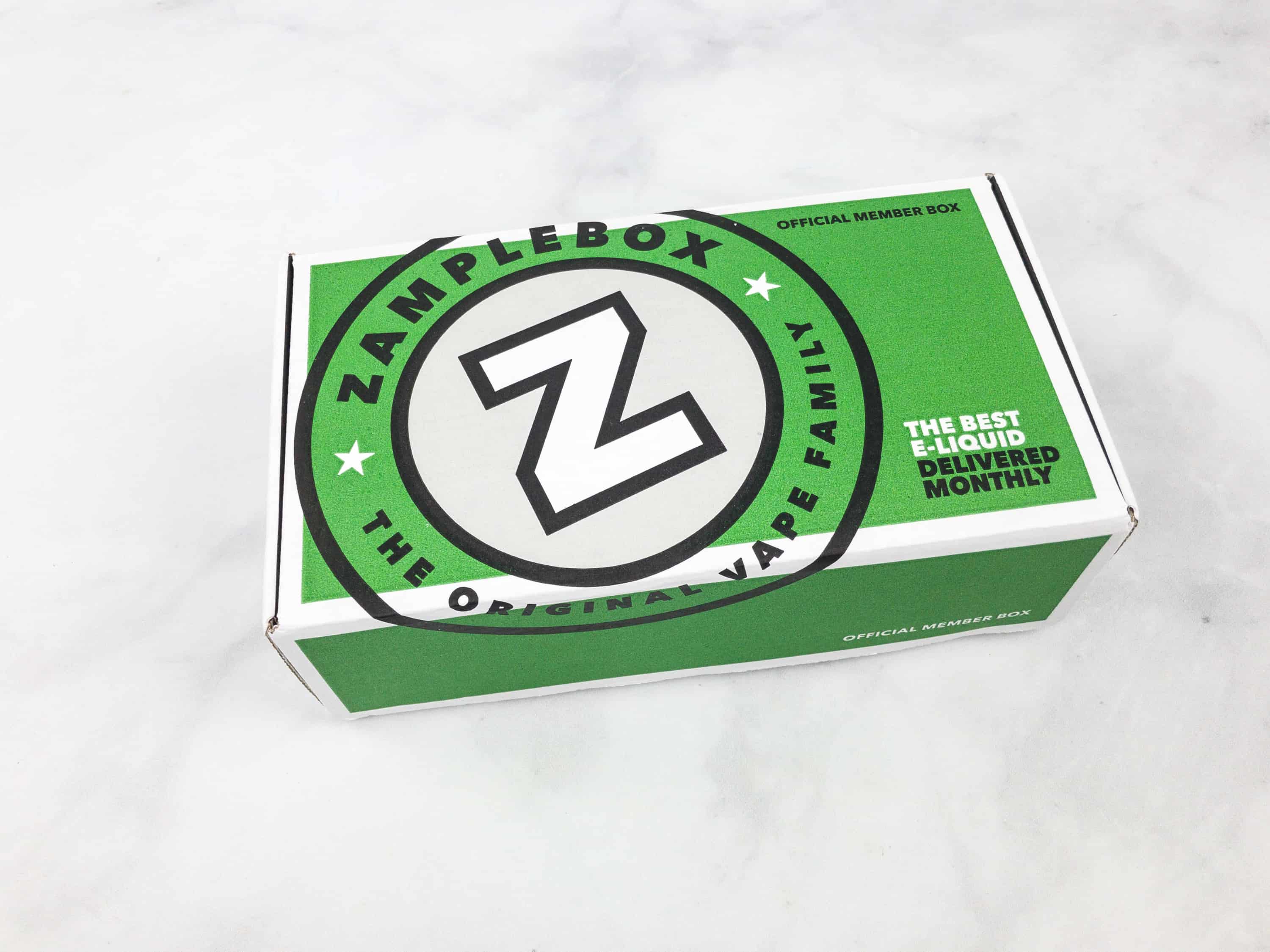 All ZampleBox Memberships now include ZB Wholesale ($9.99/month value) for FREE! You'll get access to special member-only vape deals as well as the wholesale shop.
DEAL: Get 10% off your first box with coupon code ZBTEN!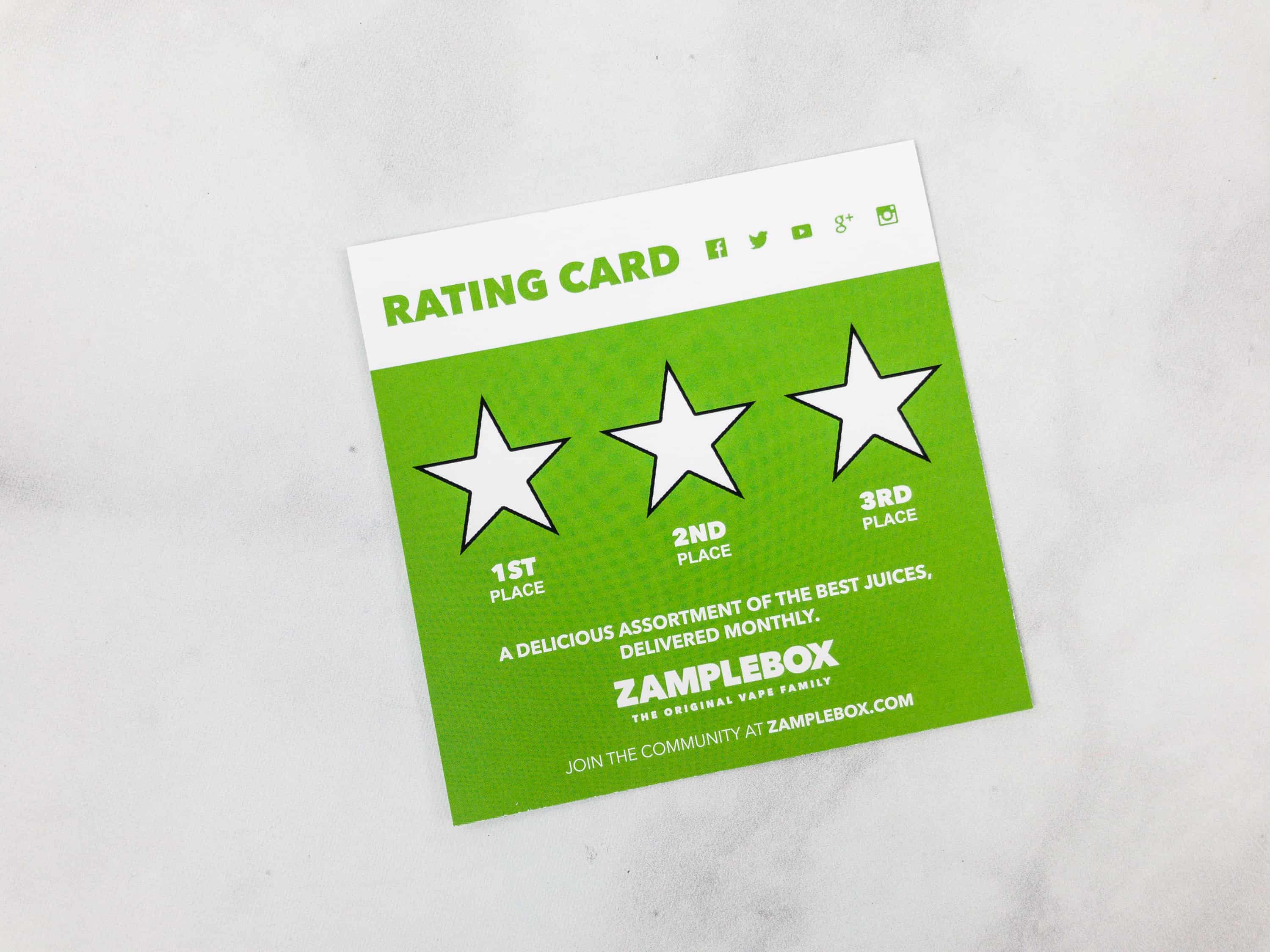 A rating card is included alongside the E-juices. Place your top 3 favorite juices, send it to Zample box, and have a chance to be featured!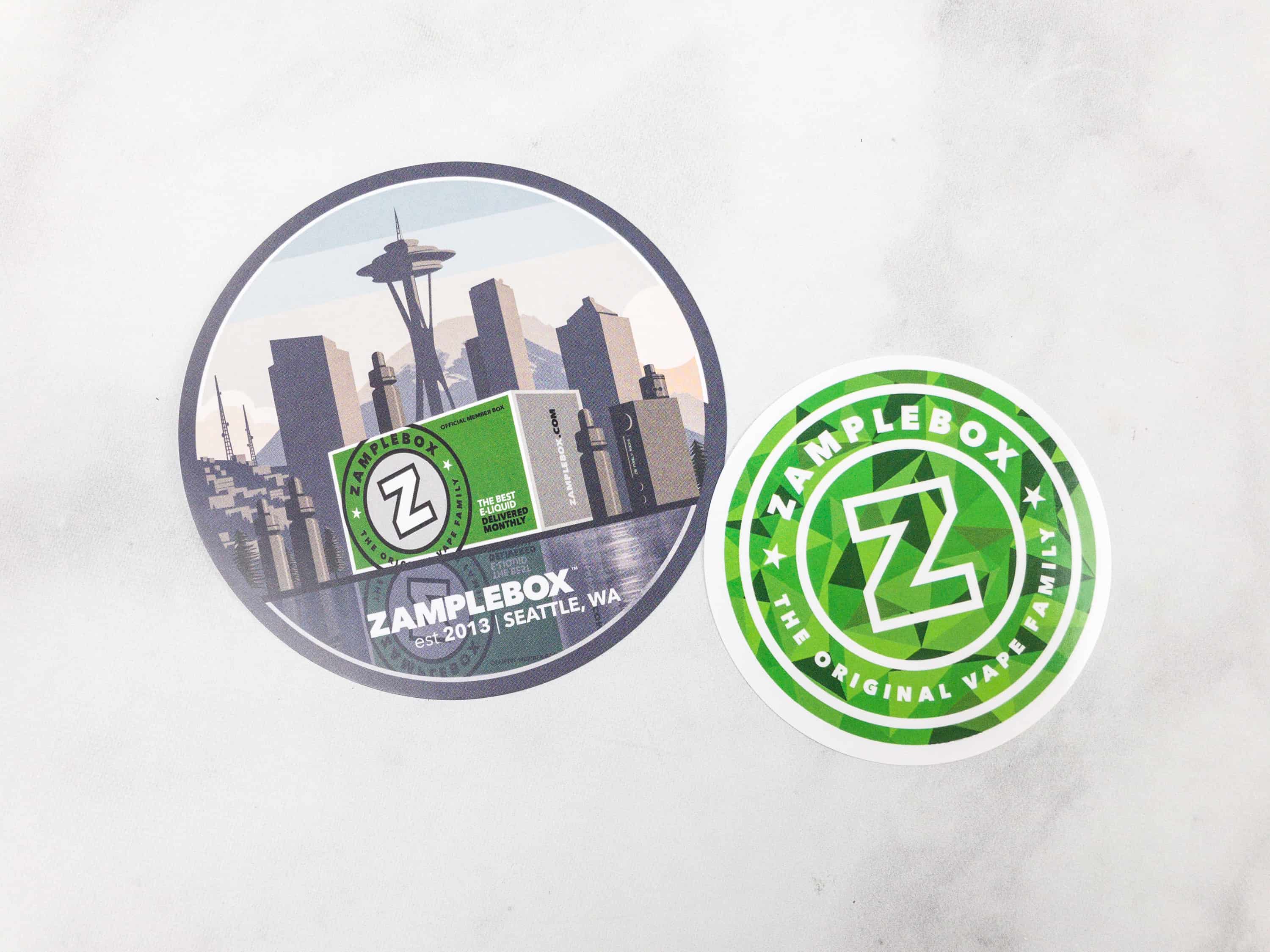 Be prepared and switch your vape mode on!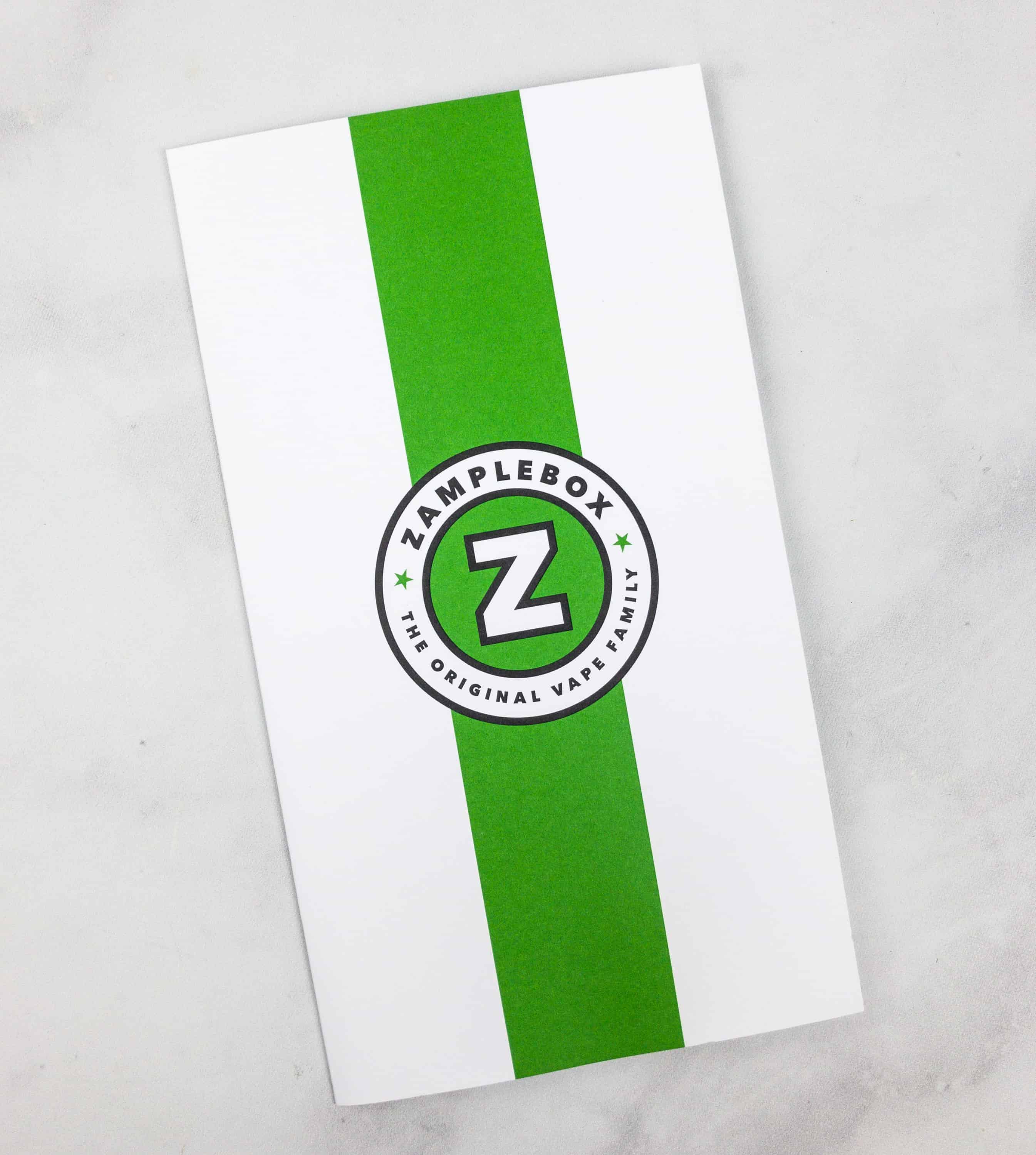 Another card with the logo of Zample Box is included…
…and it contains a list of juices in your box for the month of March.
Each container has its own case inside the box, to make sure it will always stay in place.
Everything in the box!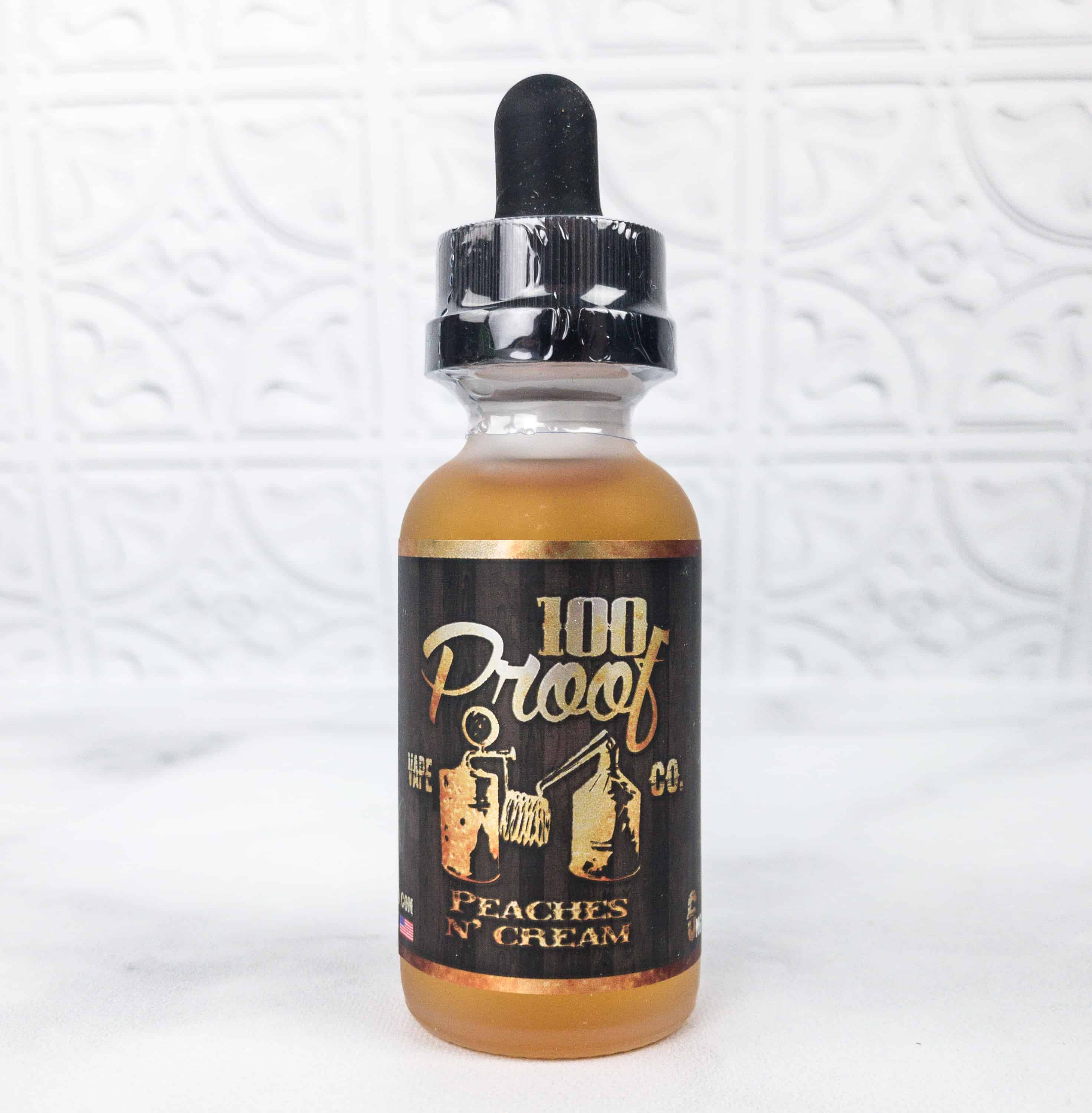 100 Proof Vape Co Peaches N' Cream Peach & Apricot Cheesecake ($17) Flavors: dessert, cream, apricot, cheesecake, peach
Smooth on the throat, this e-juice is exactly like cheesecake with a generous serving of peaches and apricot. It's fruity but not overwhelming.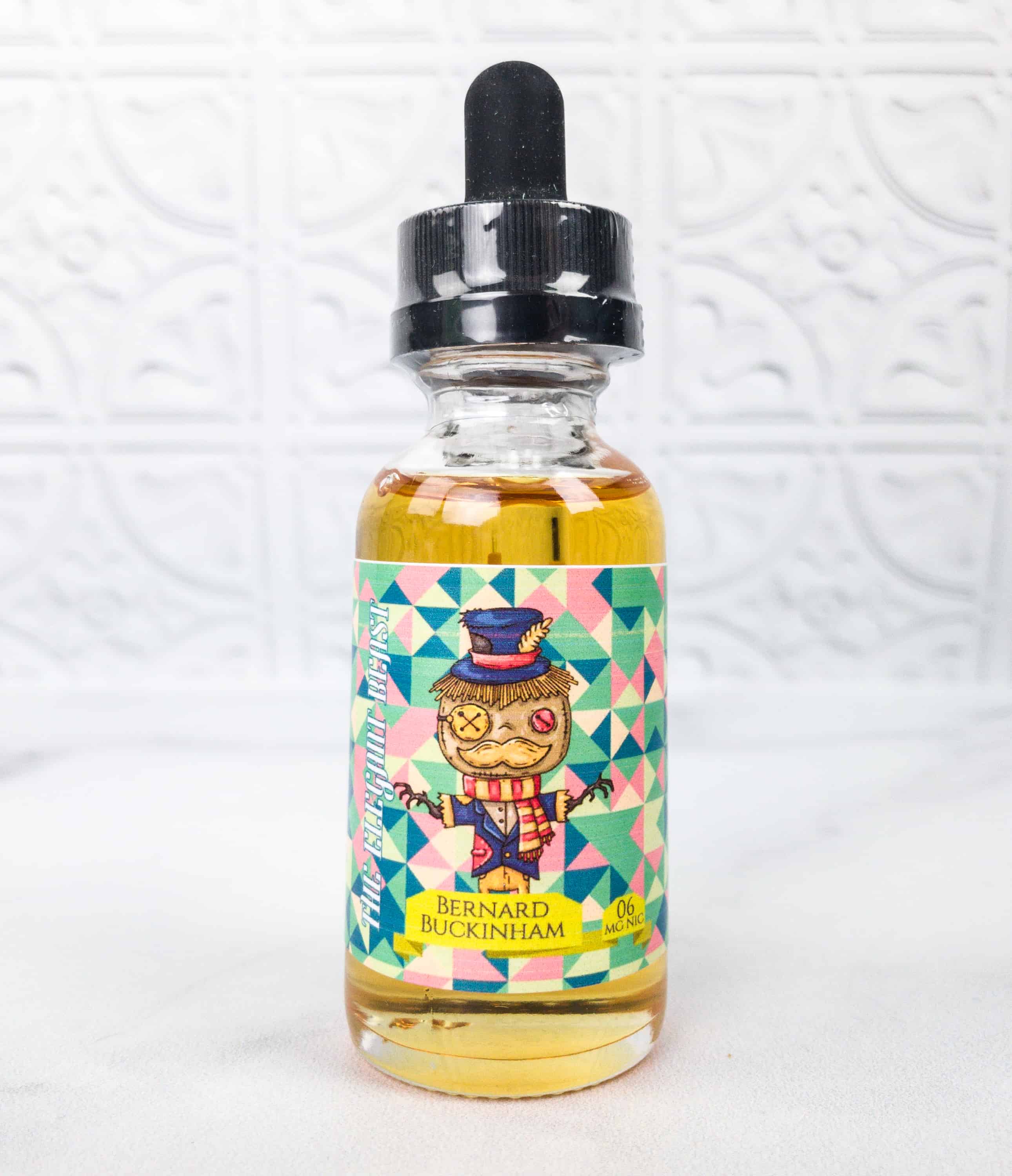 Elegant Beast Bernard Buckinham Vanilla Custard ($16) Flavors: dessert, cream, rich, vanilla, custard
This is the perfect vape for anyone who craves for something sweet and creamy. It has a rich and layered vanilla taste on the exhale.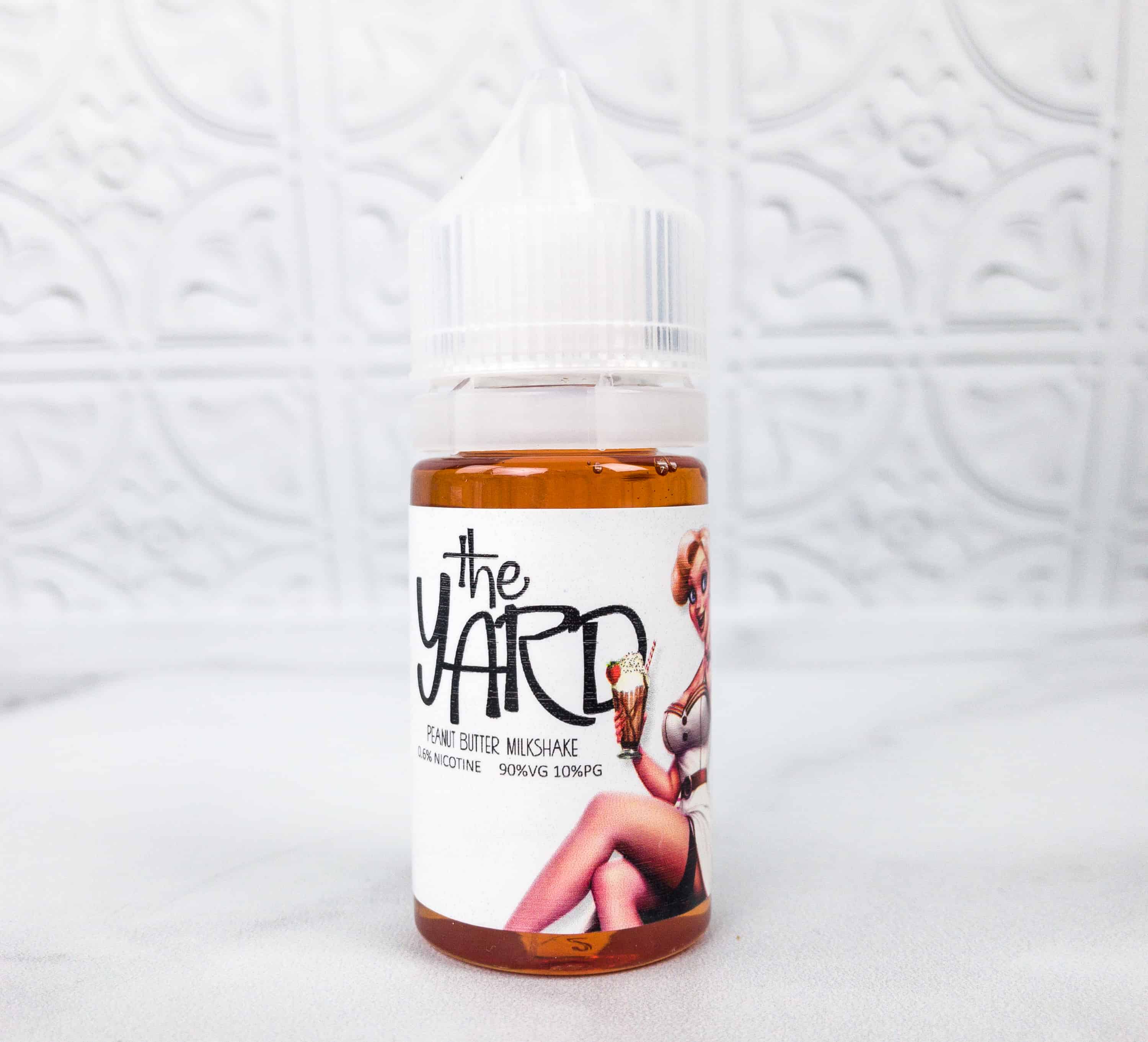 The Yard Peanut Butter Milkshake ($16) Flavors: peanut butter, dessert, cream, vanilla bean, ice cream, milkshake
For peanut butter lovers! This e-juice is really nutty, with an added hint of cream and vanilla. It also has a high vapor production and low throat hit.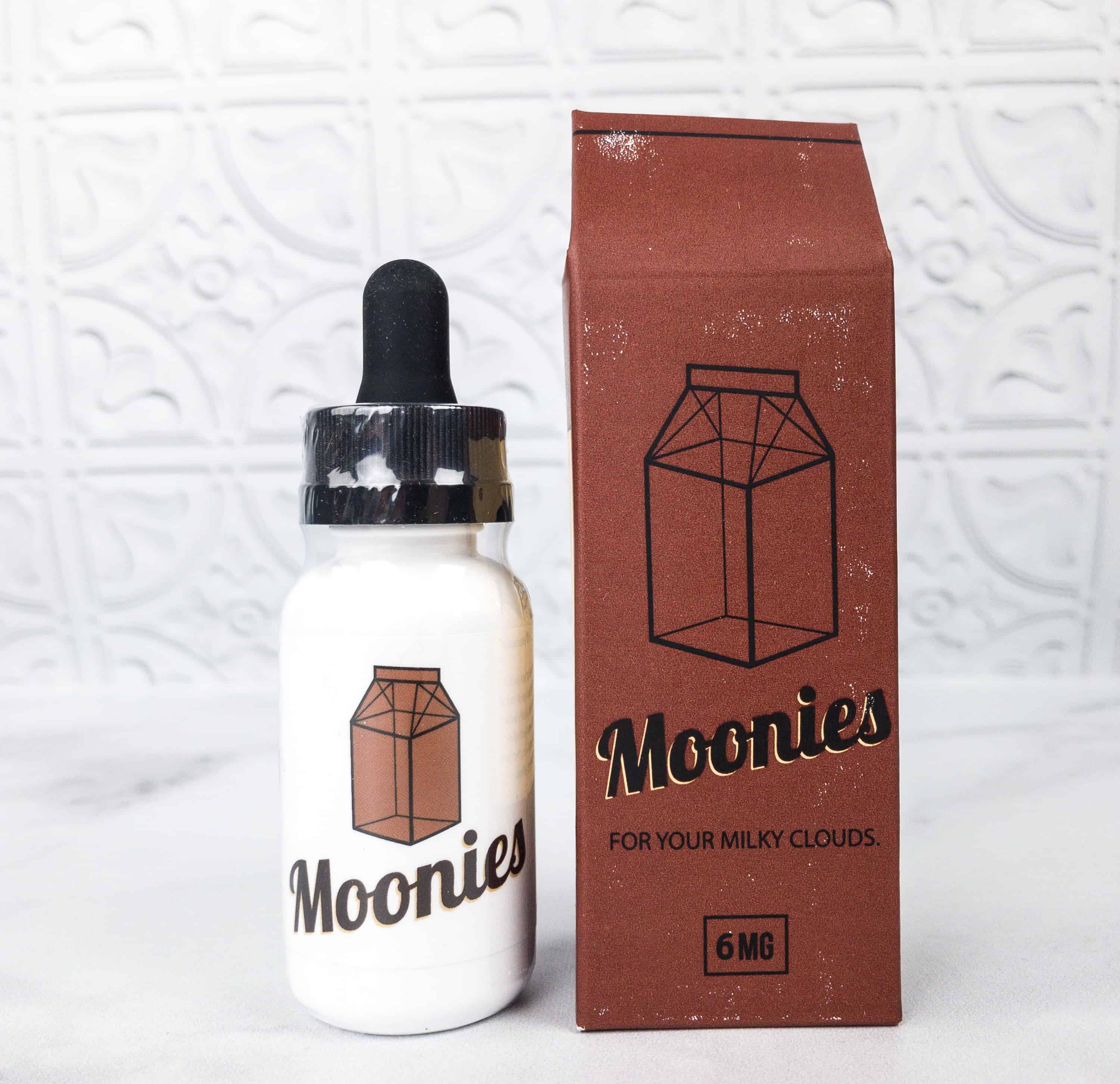 The Milkman Moonies ($15) Flavors: dessert, rich, marshmallow, cookie, vanilla, cake
The fifth flavor made by Milkman is like a buttery vanilla cake, layered with a rich chocolate and a marshmallow filling. It's the perfect dessert vape!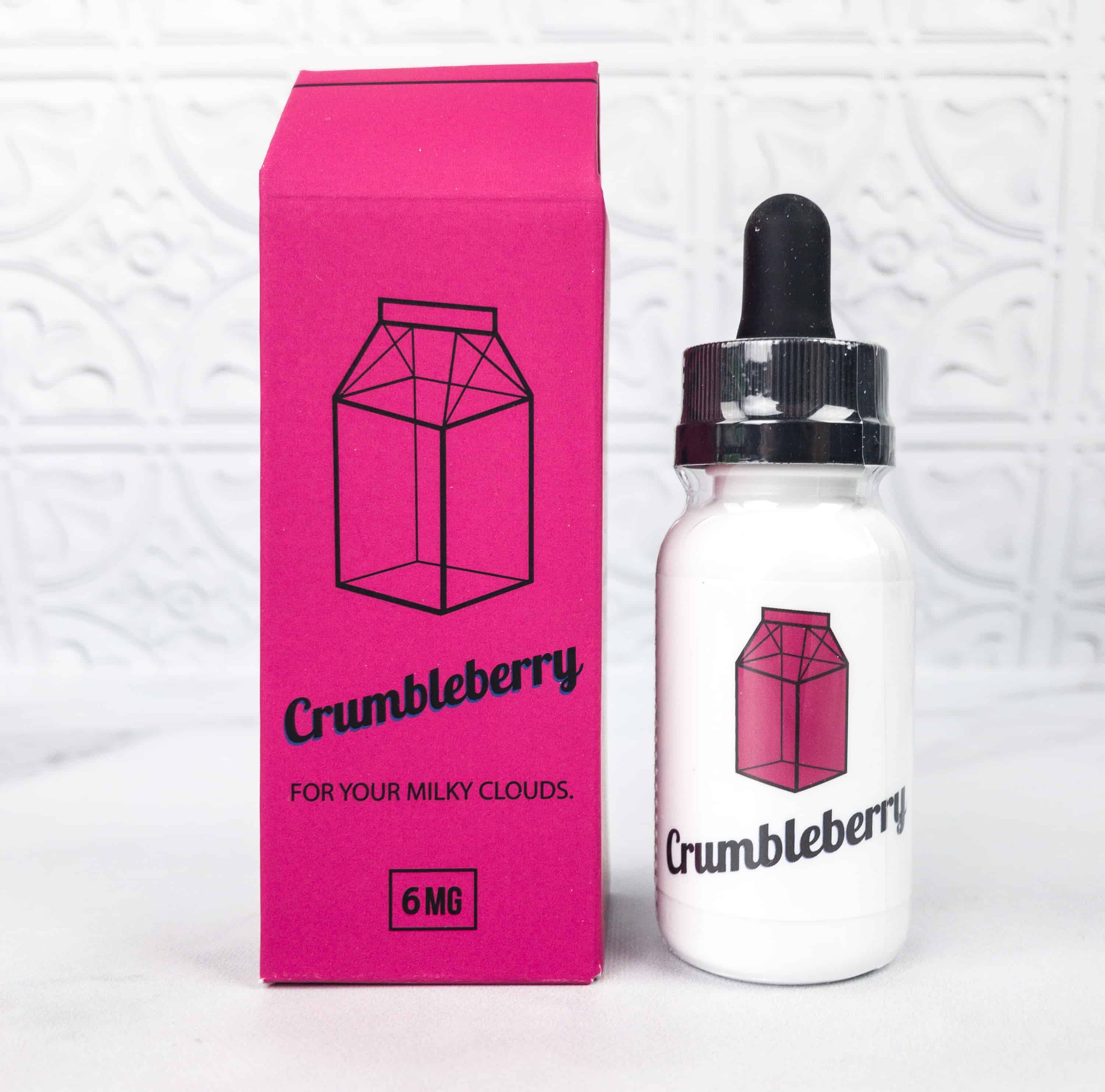 The Milkman Crumbleberry ($15) Flavors: cream, raspberry, dessert, pie
Another great e-juice from Milkman. Its sweet raspberry flavor is light but satisfying.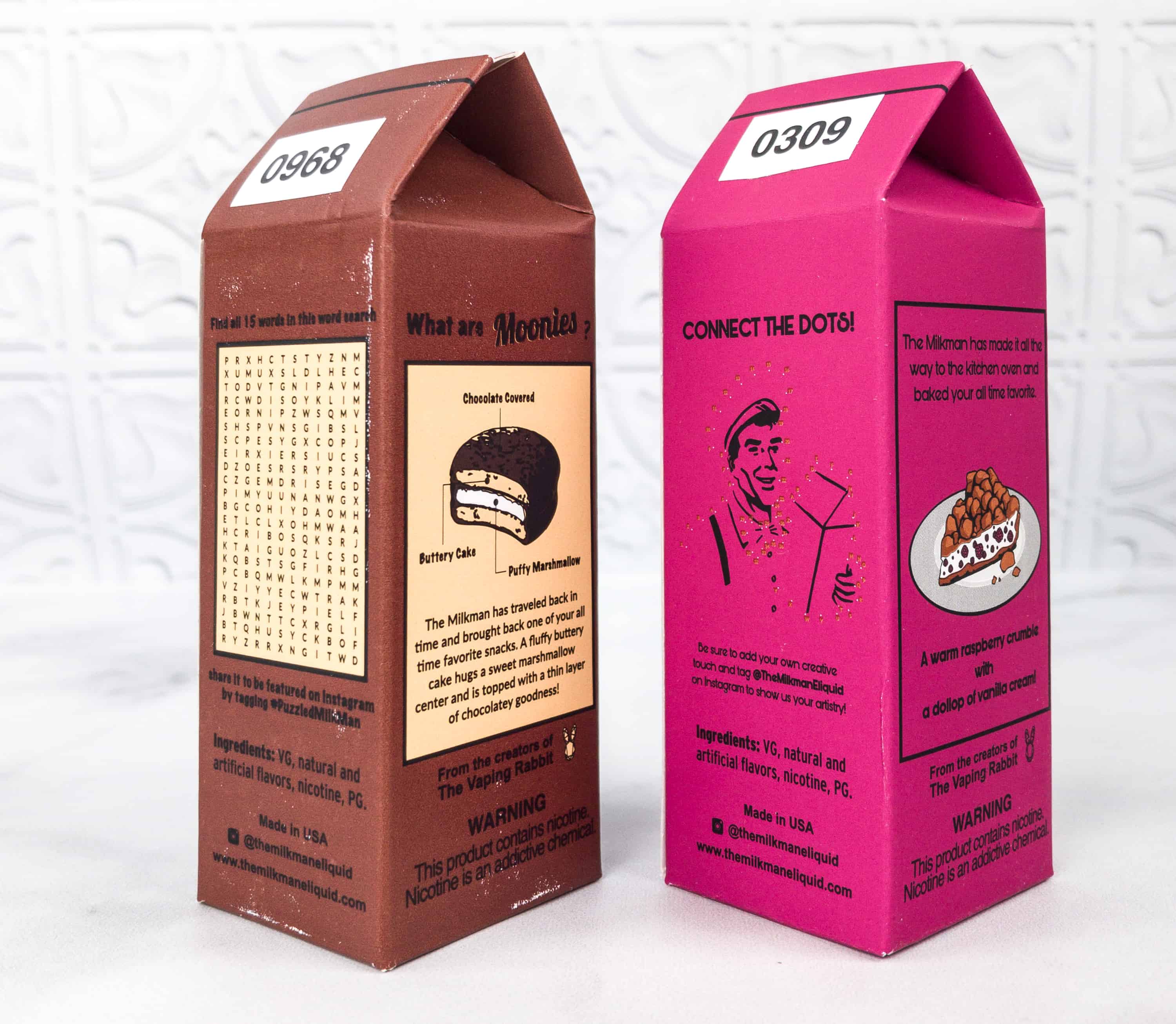 The Milkman e-juices have awesome packaging too!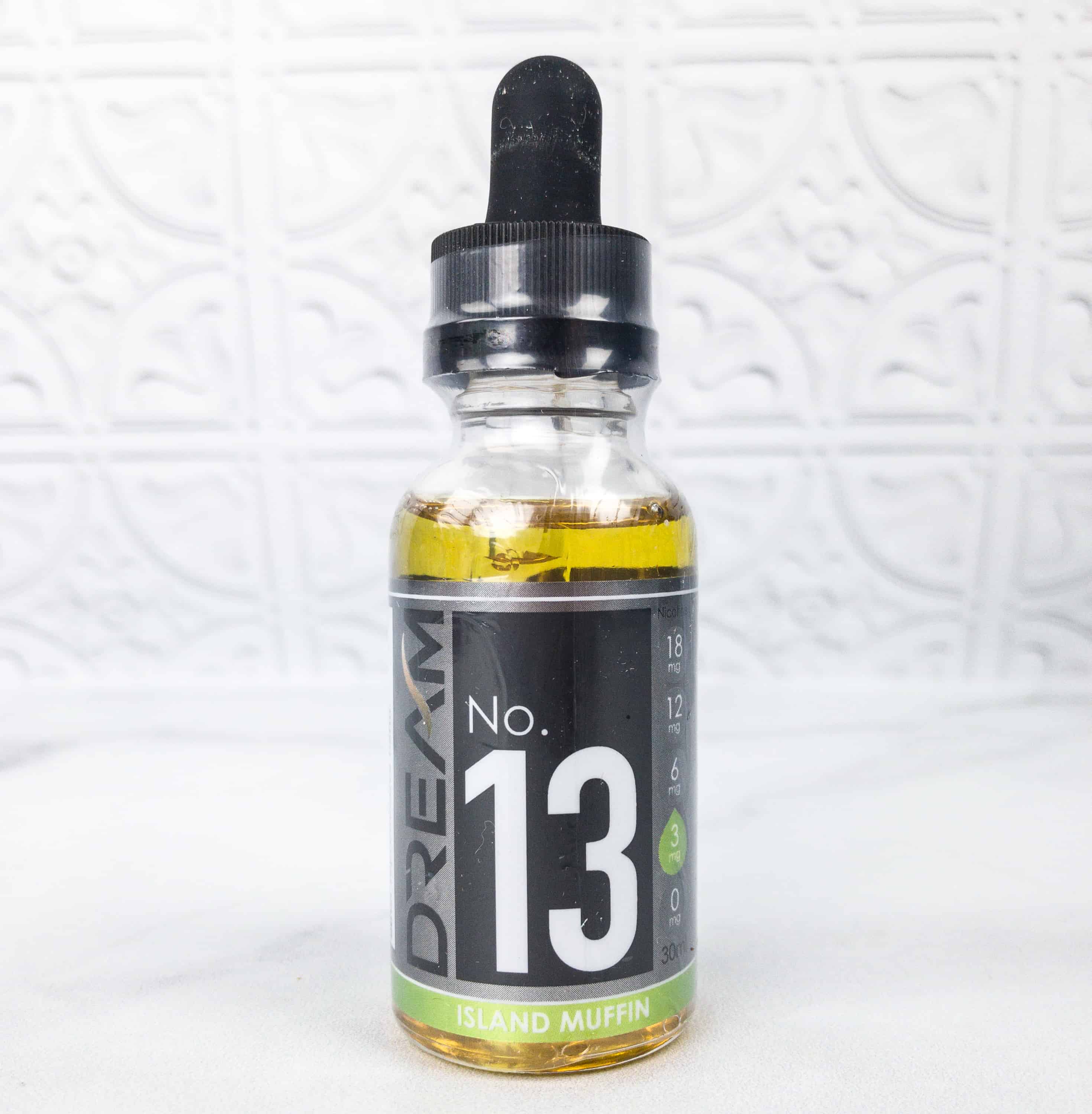 Dream Island Muffin ($19) Flavors: banana bread, fruit, banana
Naturally tastes like ripe banana or a fresh banana muffin. It has no burning sensation, a great all day vape!
Dream Rustic Summer ($19) Flavors: pineapple, tropical, fruit, strawberry
The extreme taste of strawberry dominates on the inhale but ends up tasting with a kick of pineapple. There's also a hint of vanilla.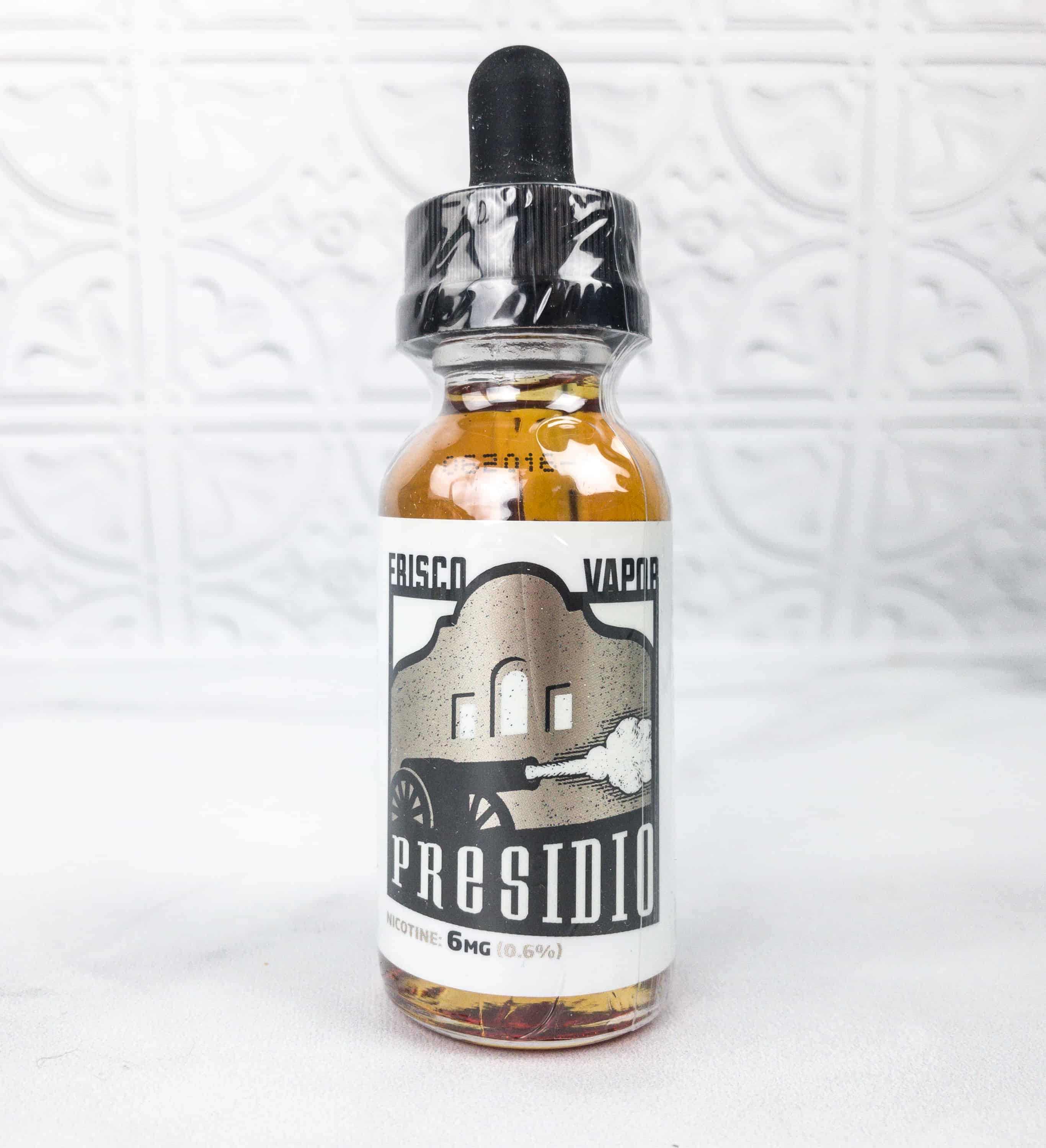 Frisco Vapor Presidio ($18) Flavor: tobacco, custard, pear
This vape juice is quite heavy and strong. Tobacco is very prominent, leaving custard and pear almost unnoticeable.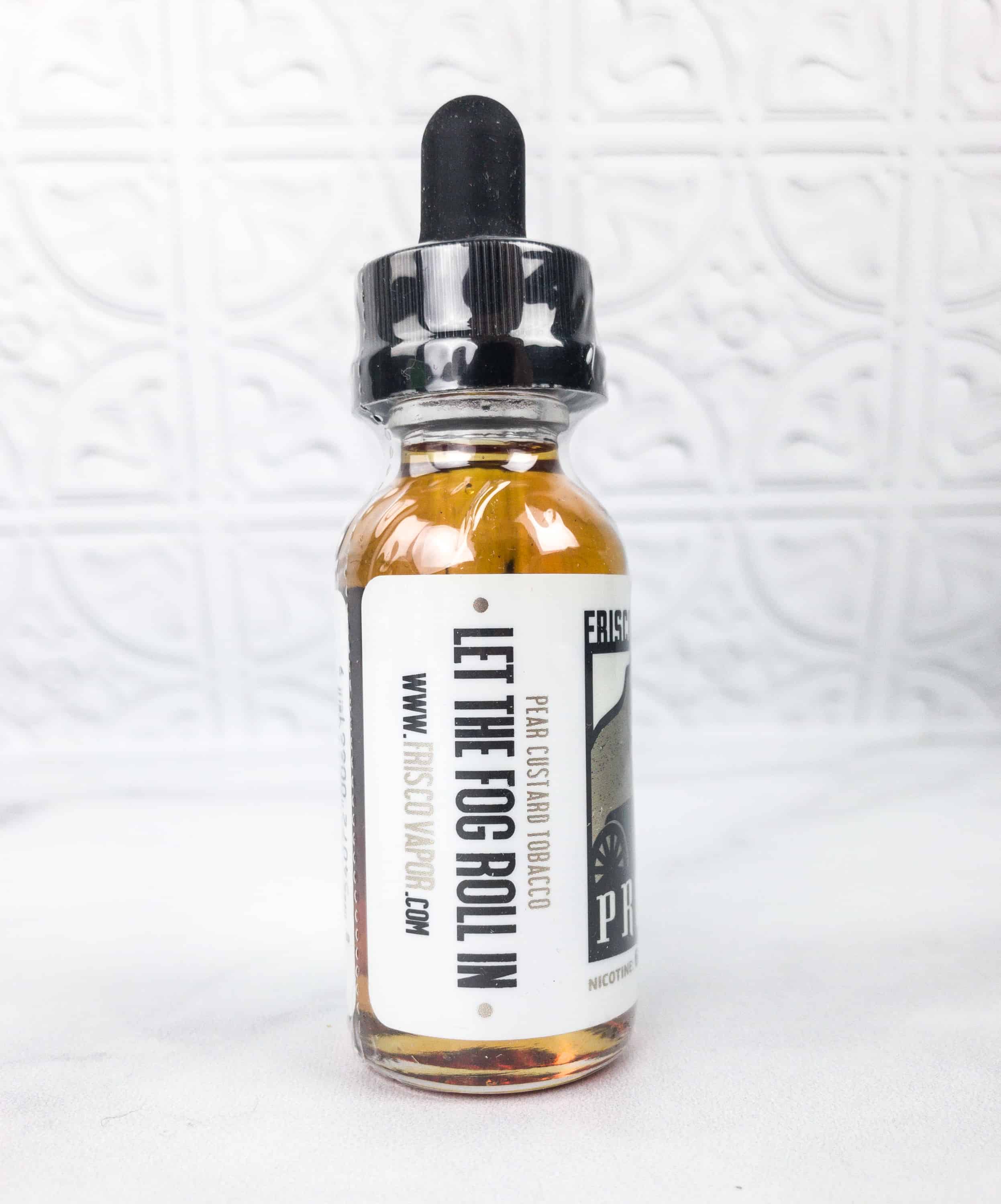 It is quite rough on the throat. Maybe heavy vapers could smoke this with ease, but this juice is definitely not for all!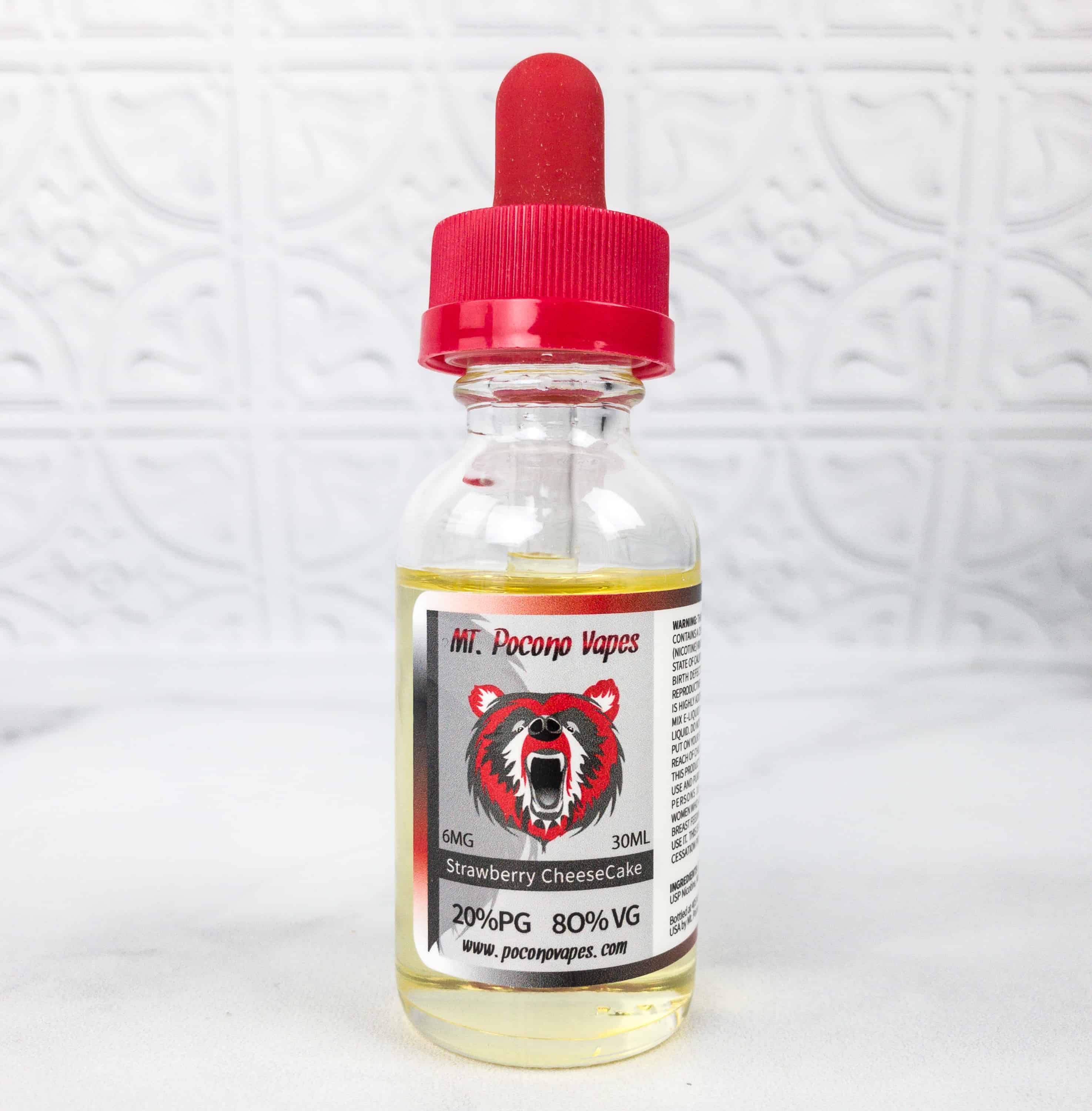 Mt. Pocono Vapes Strawberry Cheesecake ($16) Flavors: dessert, cheesecake, strawberry, cake, berry
Cheesecake and strawberry is always a good combination. They didn't overpower each other in this e-juice! Instead, they complemented each other and produced a smooth and clean vape.
Mt. Pocono Vapes Snozberry Flavors: candy, berry, melon, fruit, watermelon
It's the perfect berry blend, minus the sourness or bad aftertaste. Also produces vapor well!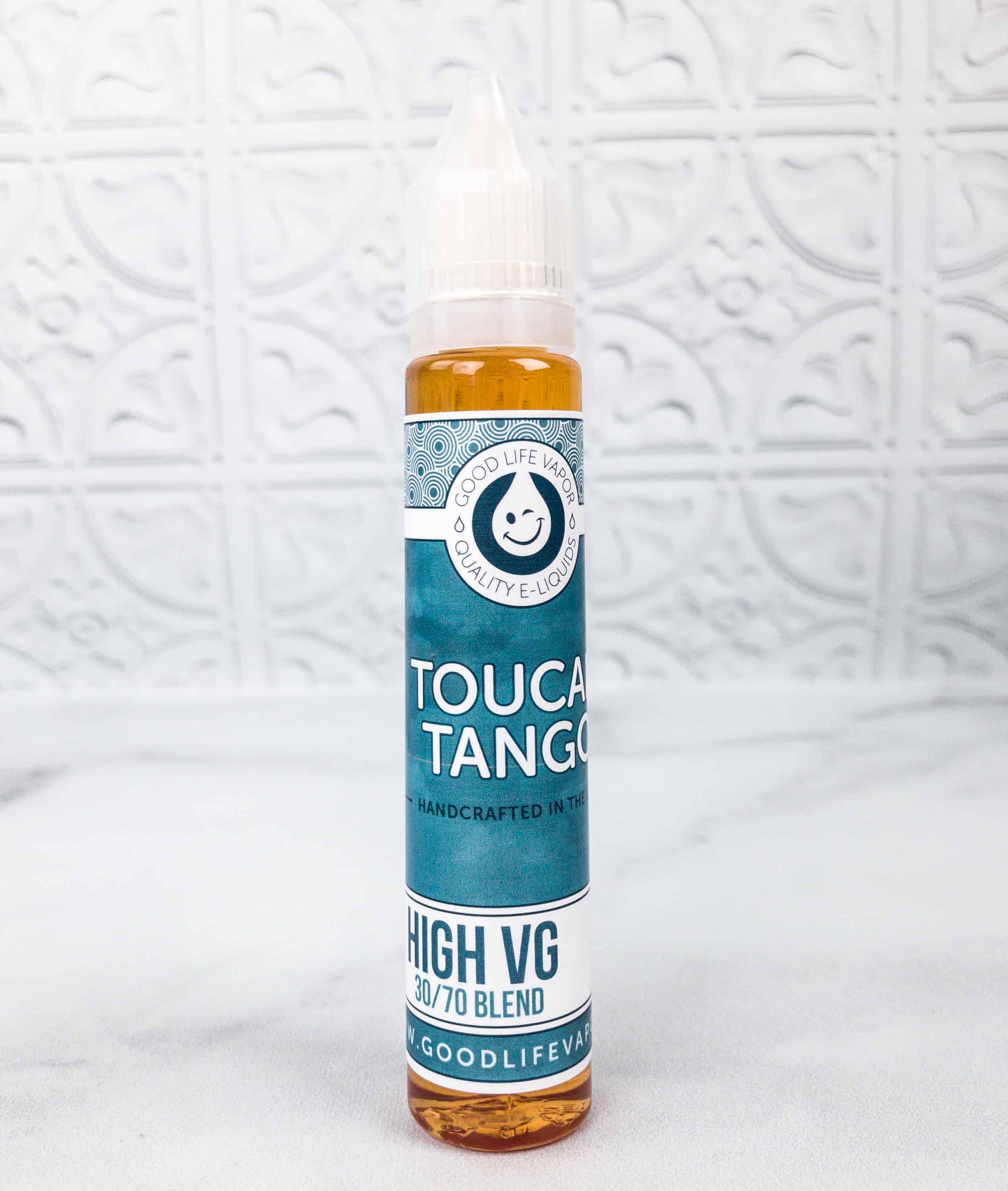 Good Life Vapor Toucan Tango ($15) Flavors: cereal, fruit loops, fruit, dessert, cream, vanilla, ice cream
Ideal for beginner vapers, this e-juice is fruity and creamy with a low throat hit. Unlike other dessert or ice cream flavored e-liquids, this one isn't too sweet!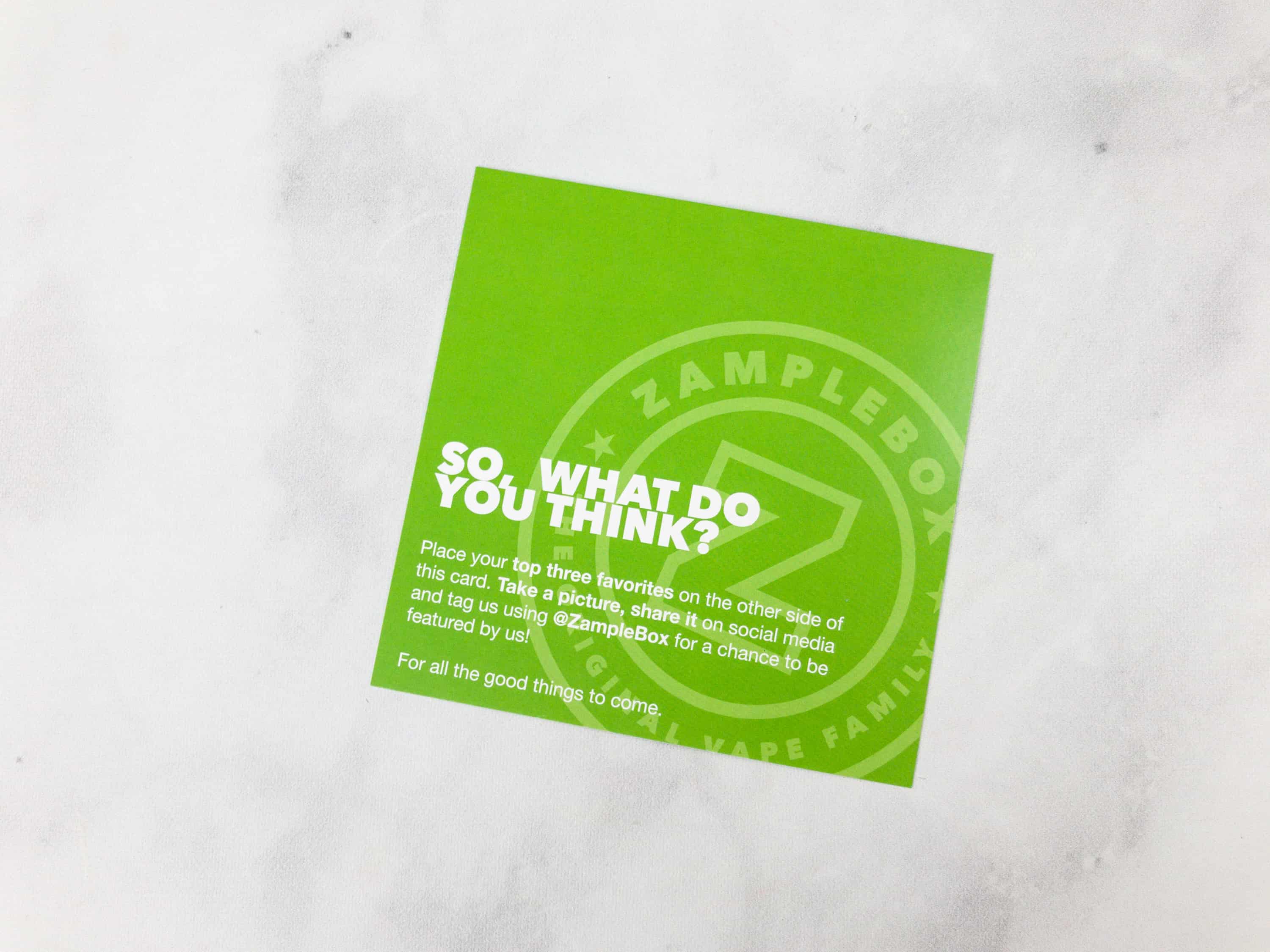 Zample Box also encourages subscribers to take a photo of their top three vapes and share it on social media for a chance to be featured.
Zample Box is an excellent way of learning new vape flavors, which is useful especially for vaping newbies and a great experiment for veteran vapers. They present different brands of famed juices so there's a good variety, including award-winning ones. The boxes are also customized depending on your taste preferences, so you're less likely to receive a flavor you won't like. Also, it's a lot cheaper compared to buying e-juices separately from different sellers!
Are you getting this month's Zamplebox?