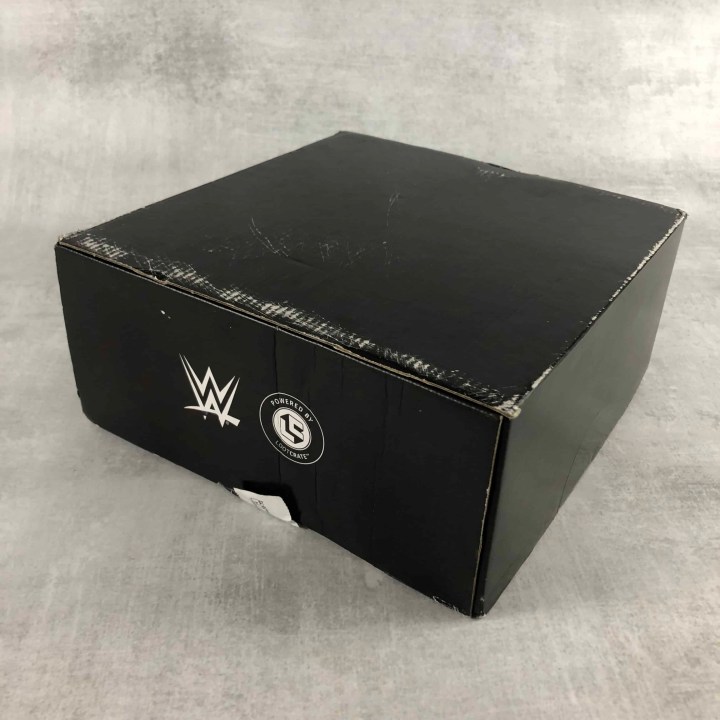 The WWE Slam Crate has arrived! The biggest names in professional wrestling are in the WWE and I can't wait to see what this box has in store. WWE Slam Crate is a bimonthly subscription box from Loot Crate full of exclusive and authentic collectibles and apparel – about $60 in value in every box.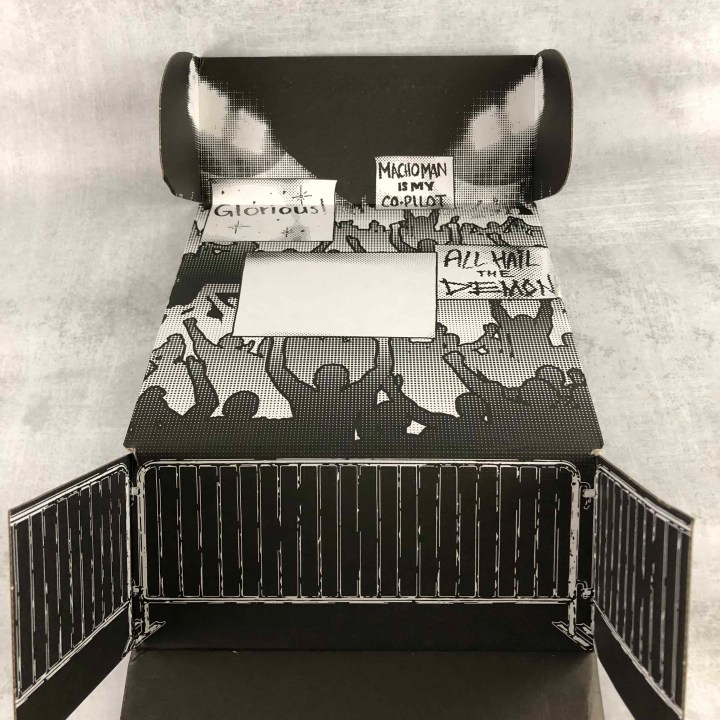 The inside of the box looks pretty awesome!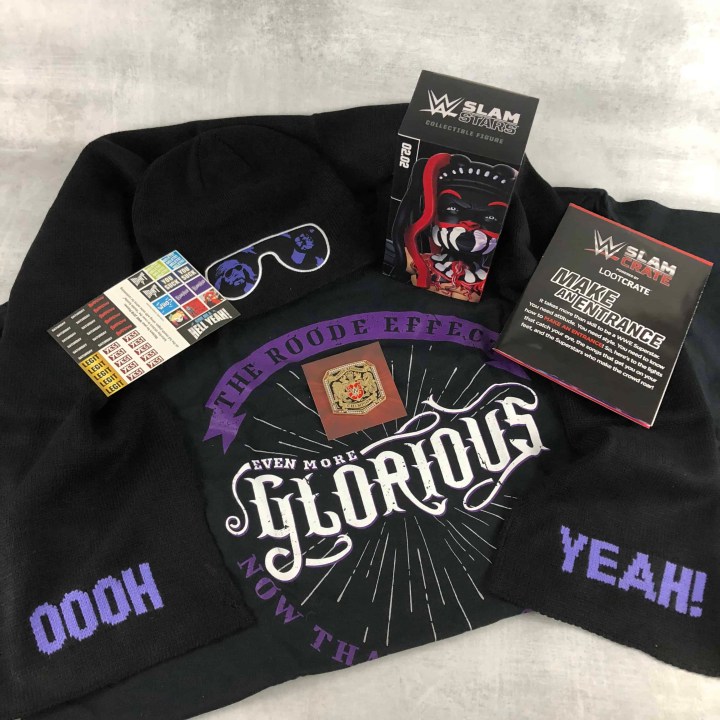 Everything in the crate!
DEAL: Save 15% on any subscription when you use this link and coupon code HELLOSUBSCRIPTION15.
The theme for this month is MAKE AN ENTRANCE. WWE has some of the greatest ring entrances ever.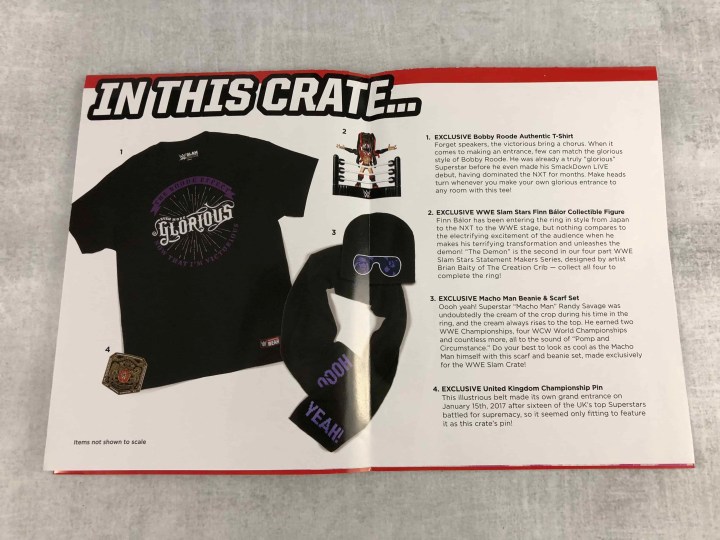 The description sheet lets you know about all of the items within the WWE Slam Crate. There's more to this sheet as you will see in the next couple photos.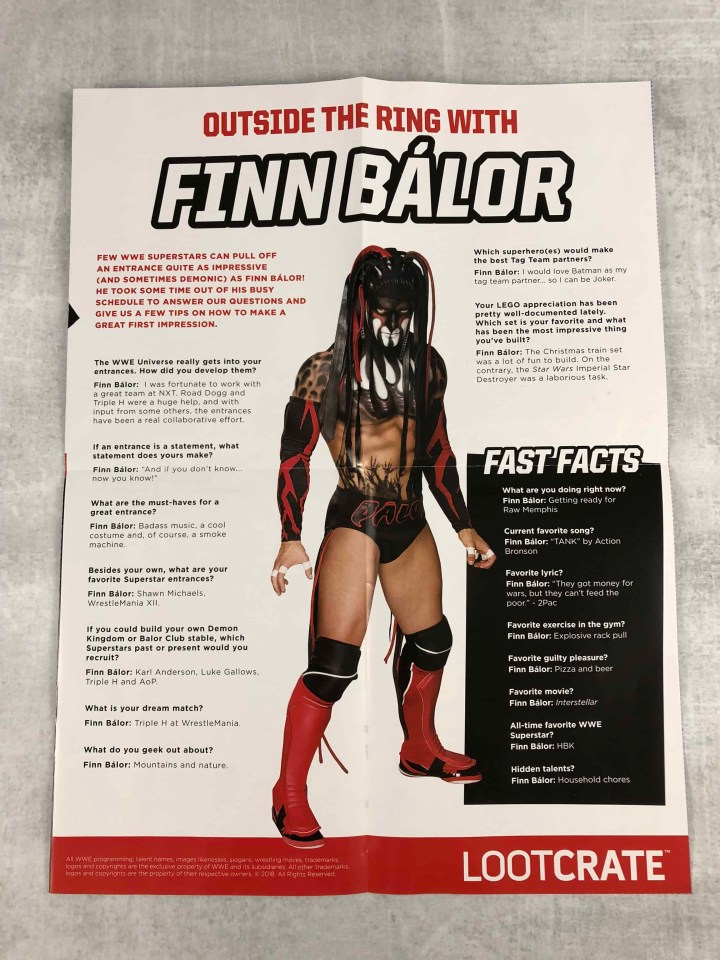 Outside the Ring with Finn Balor. I like the interviews included with WWE Slam Crate. Finn Balor was the first Universal Champion and looks super cool as The Demon.
Naomi Poster. This is a great looking poster of the former WWE Women's Champion!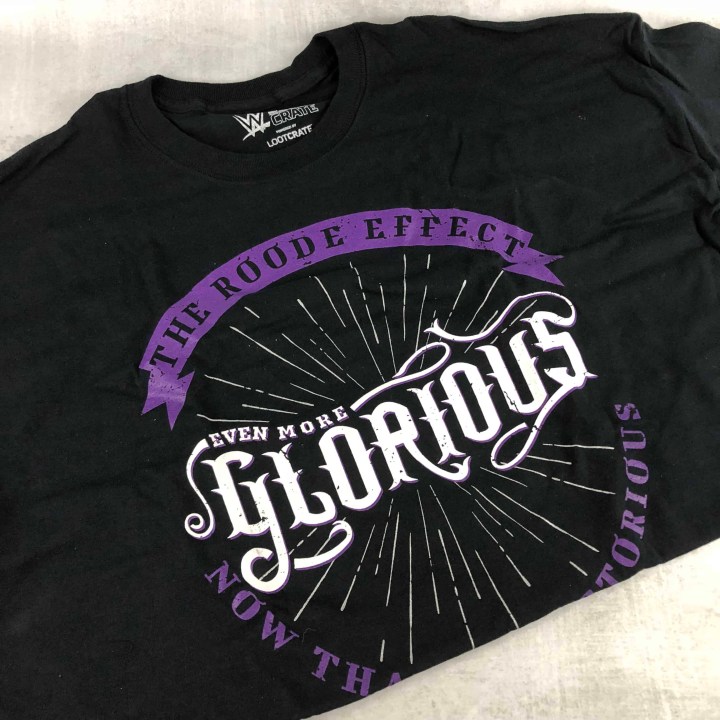 Bobby Roode "Even More Glorious" Authentic T-Shirt. Bobby Roode is a former NXT Champion and a former United States Champion. This is a great looking shirt.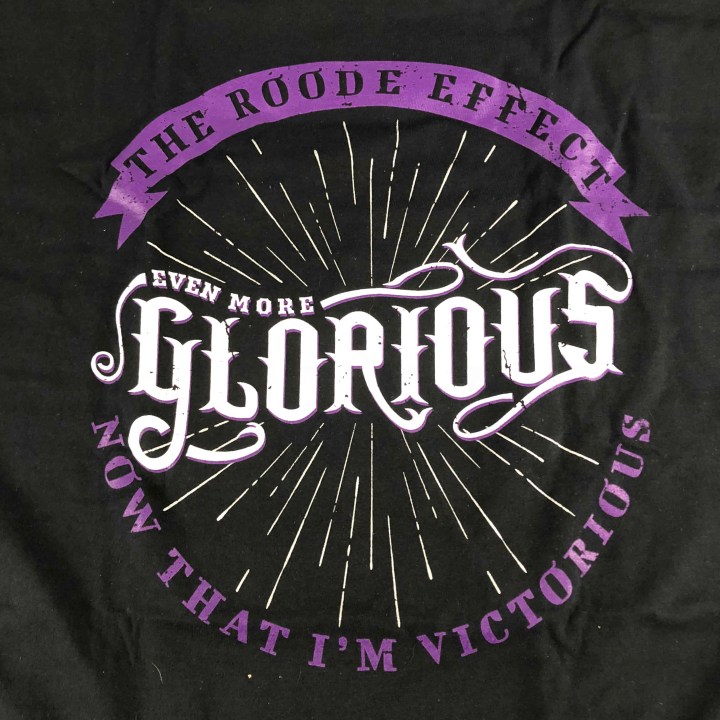 A closer look at the logo on the front.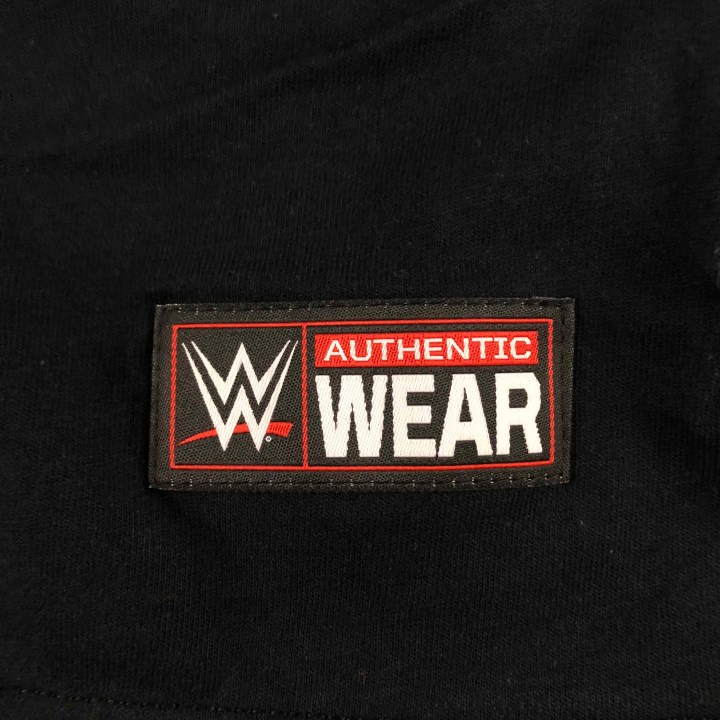 This is an authentic WWE apparel. The tag is on the front of the t-shirt near the bottom.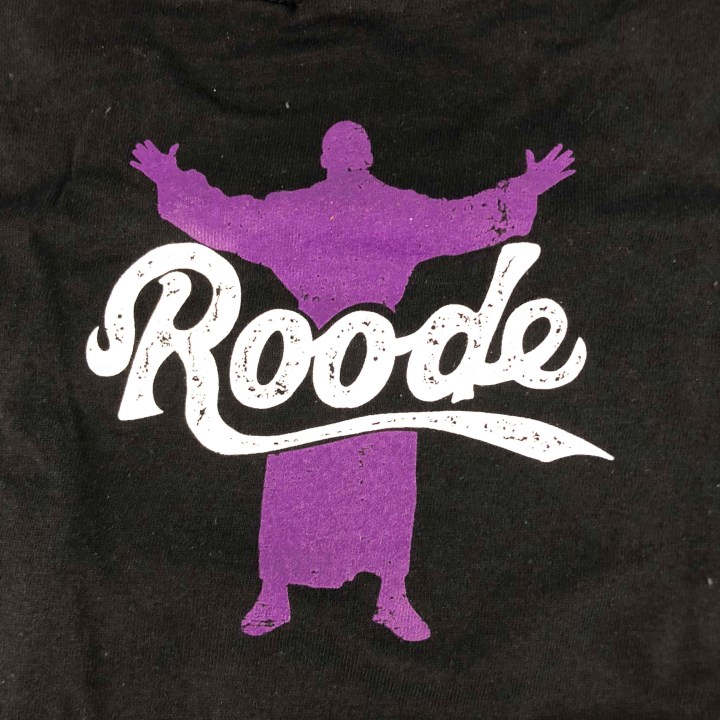 This logo is at the back of t-shirt, up near the collar.
Randy "Macho Man" Savage Beanie. Randy Savage is one of the greatest performers of all time. I like that his signature glasses makes the logo.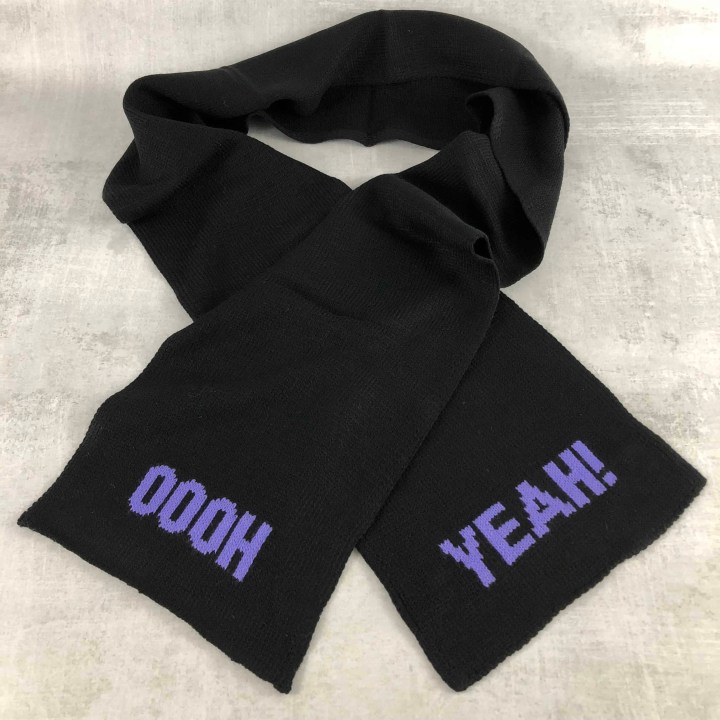 Randy "Macho Man" Savage Scarf – The scarf matches the beanie! It has his motto, "OOOH YEAH!"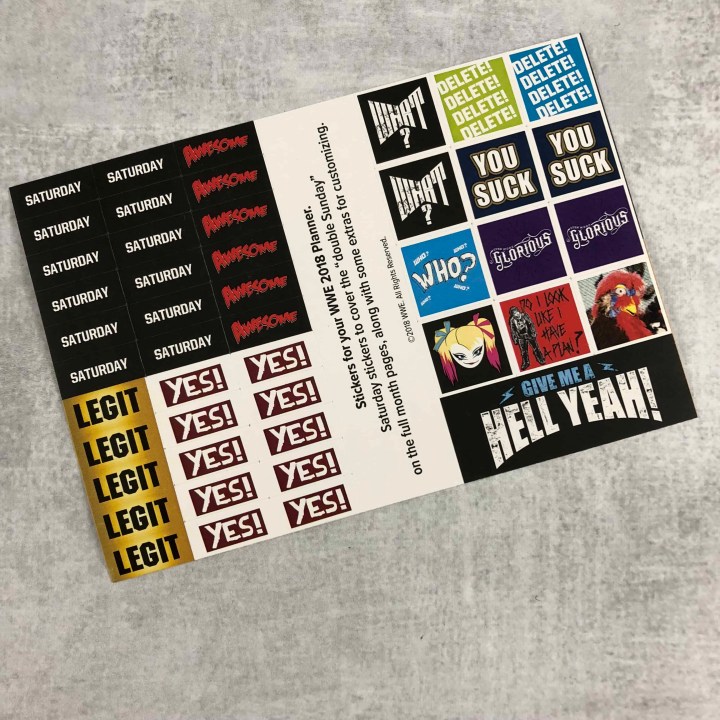 WWE Stickers. This is a fun set of stickers.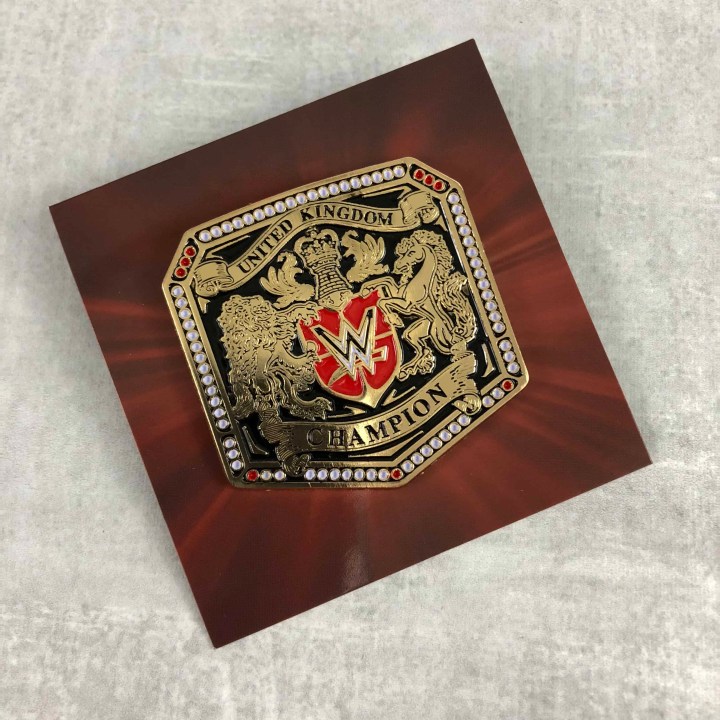 United Kingdom Championship Pin. This is my favorite looking championship in the WWE today. The tournament for the UK Championship on the WWE Network was incredible.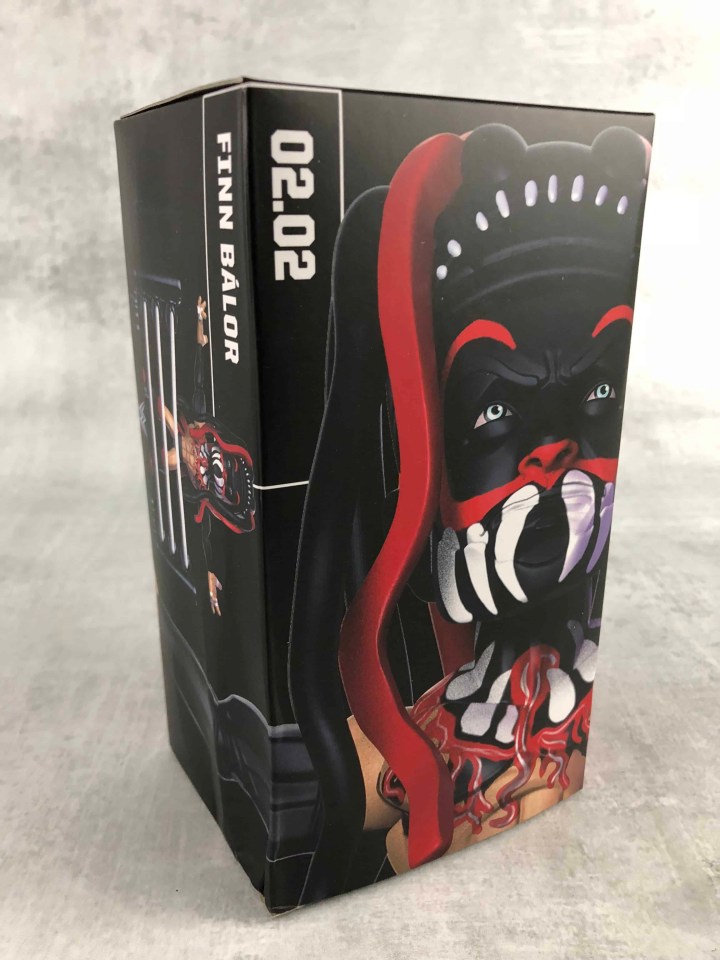 Finn Balor Figure. The Demon looks great!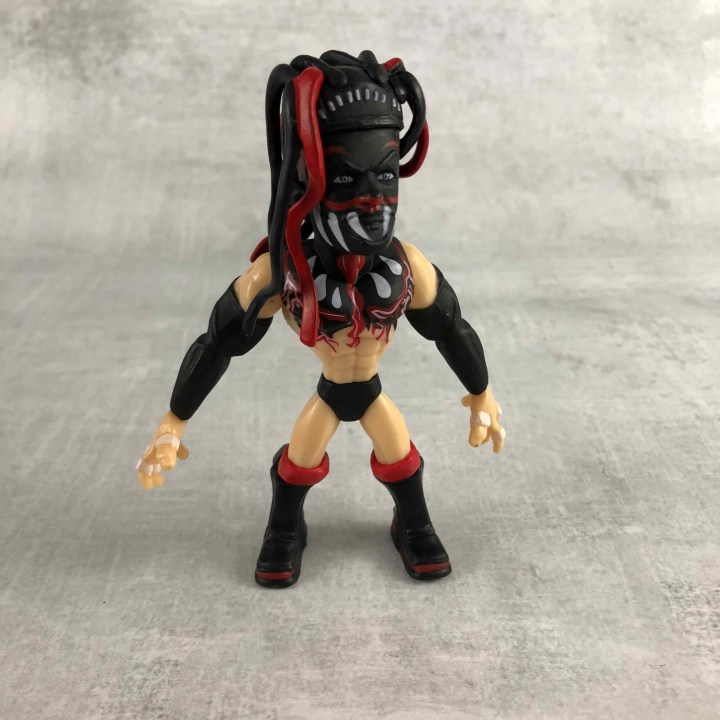 Balor looks remarkable.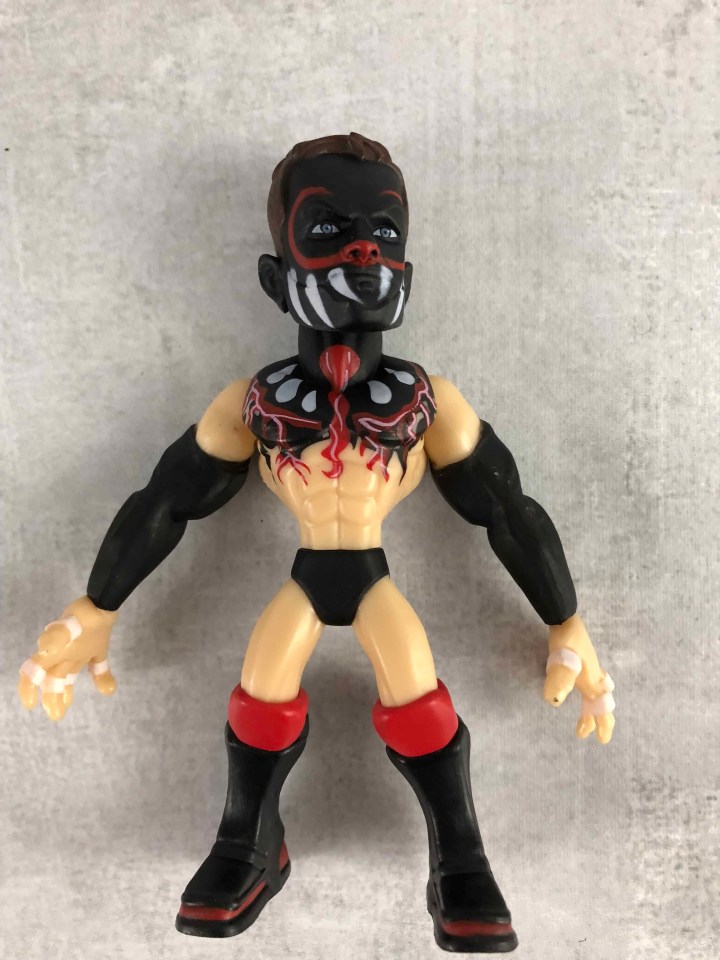 The hat comes off too.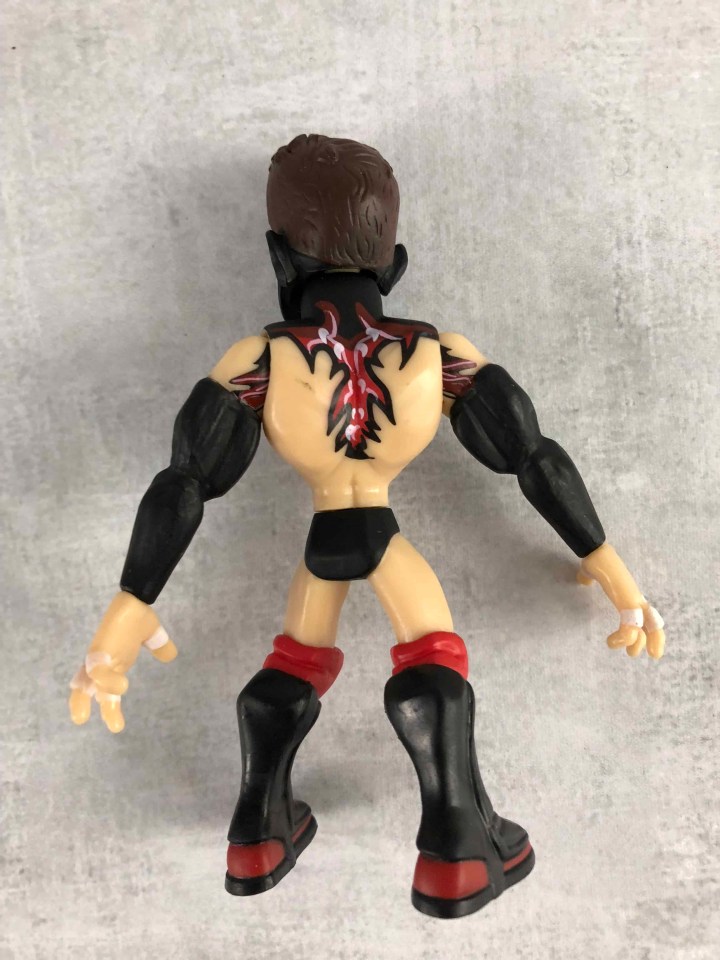 The details are great all the way around the figure.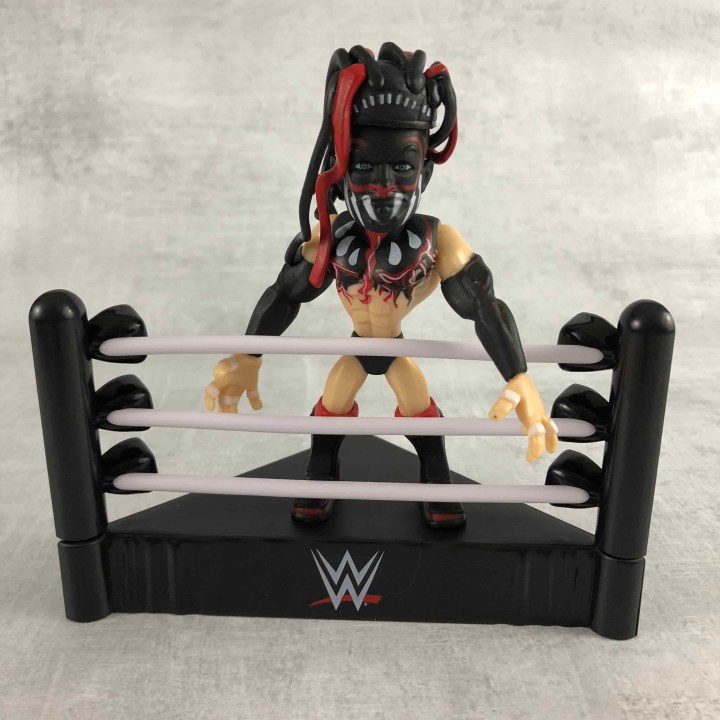 You also get a piece of a wrestling ring.  It can be pieced with previous and future figures.
The WWE Slam Crate powered by Loot Crate is a ton of fun! It's full of items that are exclusive to the box and they are pretty remarkable as well! If you're a WWE fan, you need to check this out.
What do you think of this month's WWE Slam Crate?