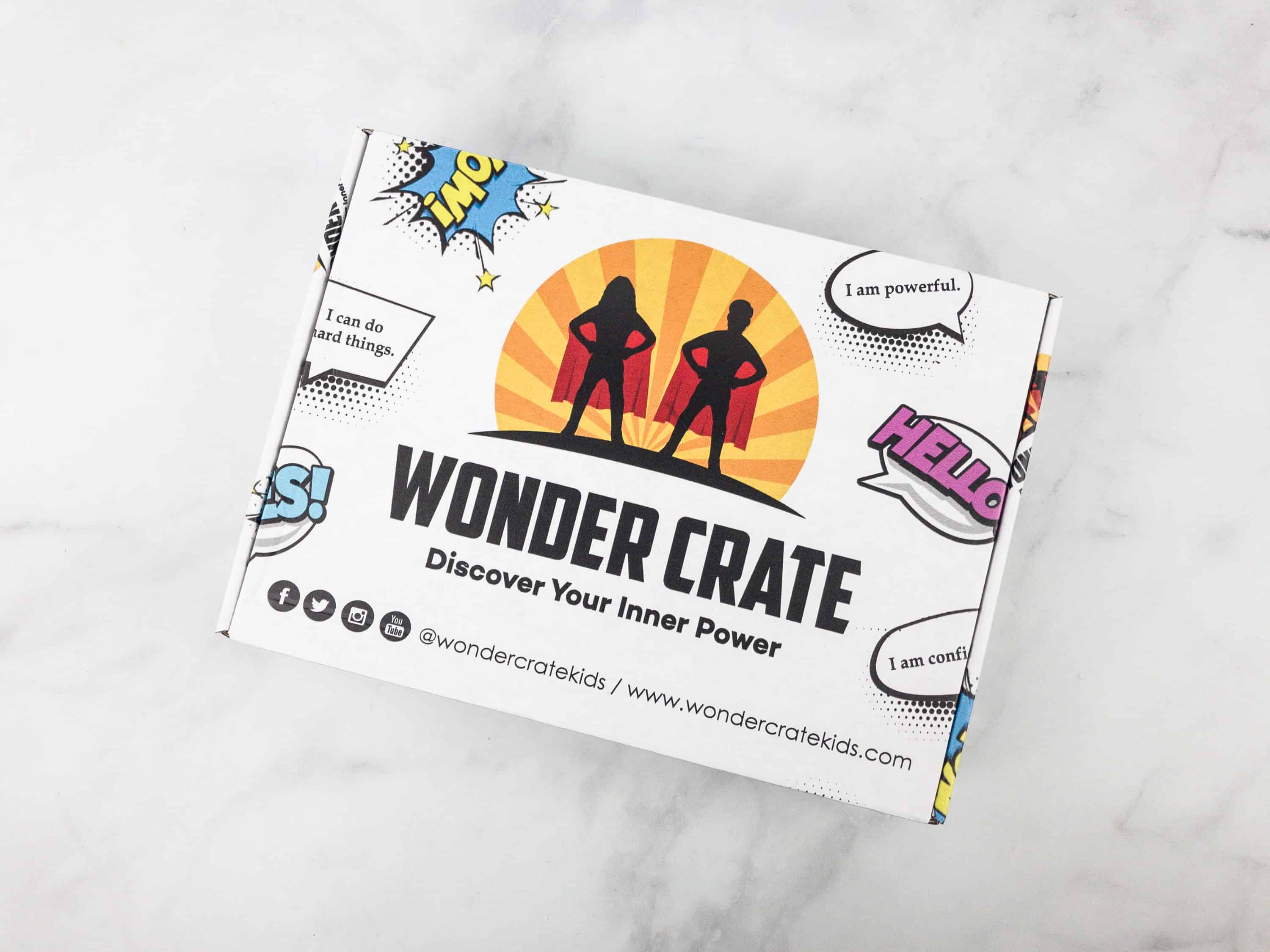 Wonder Crate is a box that empowers kids ages 5-8.  Wonder Crate aims to hone skills for children to be more confident, manage emotions, embrace challenges, and stay positive.  Skills are developed with the help of a book, fun activities, tips for parents and an online lesson to help them boldly navigate their everyday lives.
Wonder Crate offers three levels – Sidekick ($24.95), Hero ($34.95), and Superhero ($44.95). This is a review of the Superhero edition of this box. Both the Hero & Superhero editions include a cape and power patch and the Superhero edition includes a full-size toy or product.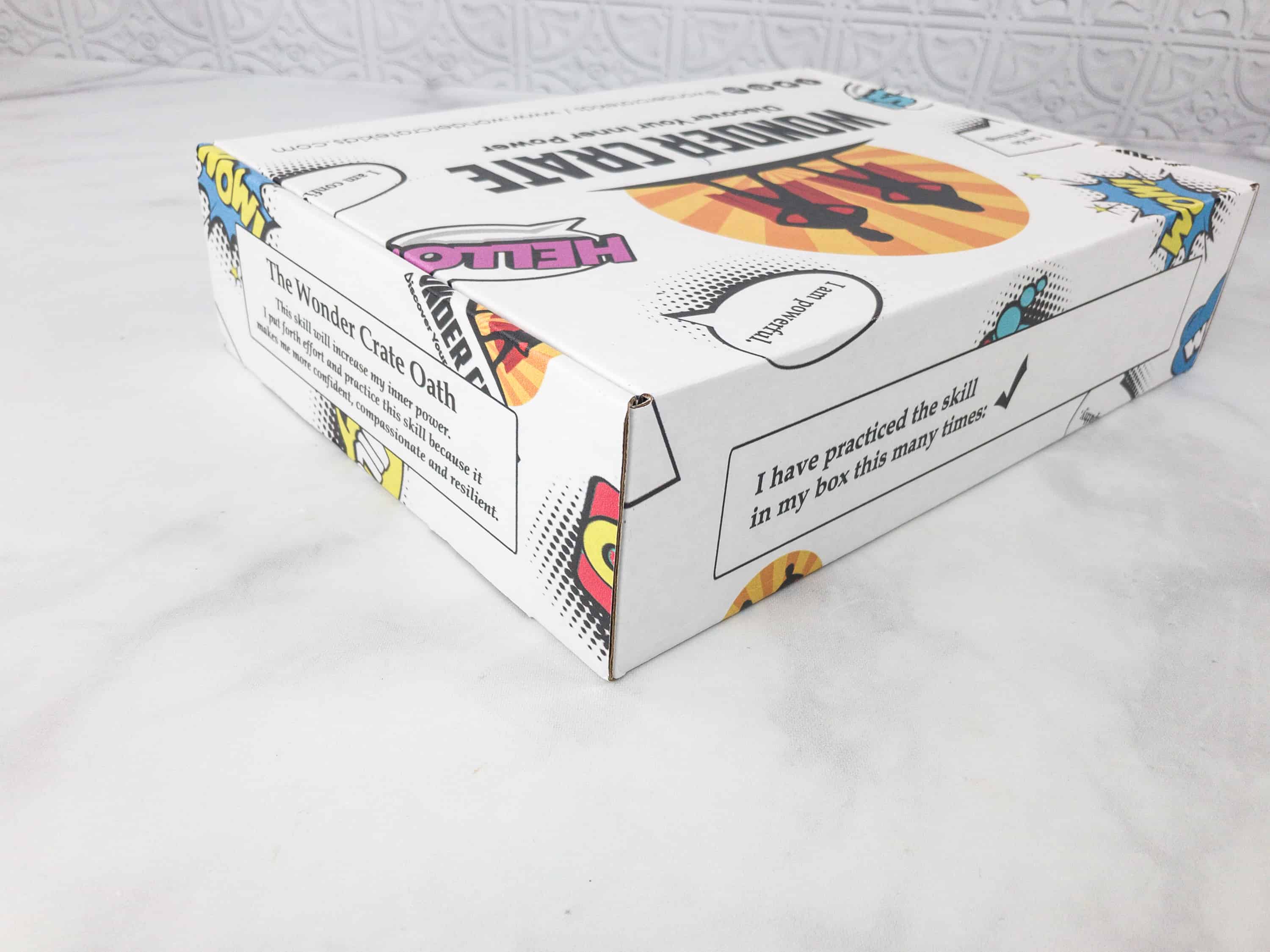 DEAL: Get 10% OFF FOR LIFE! Use coupon code POWER. OR Get 20% off your first box. Use coupon code WONDER.
They don't miss any chance of getting the message out there. Even the side of the box is motivating. It is a marvelous idea for children to partake in paying it forward. Whatever the skill they learned must be used to help other people.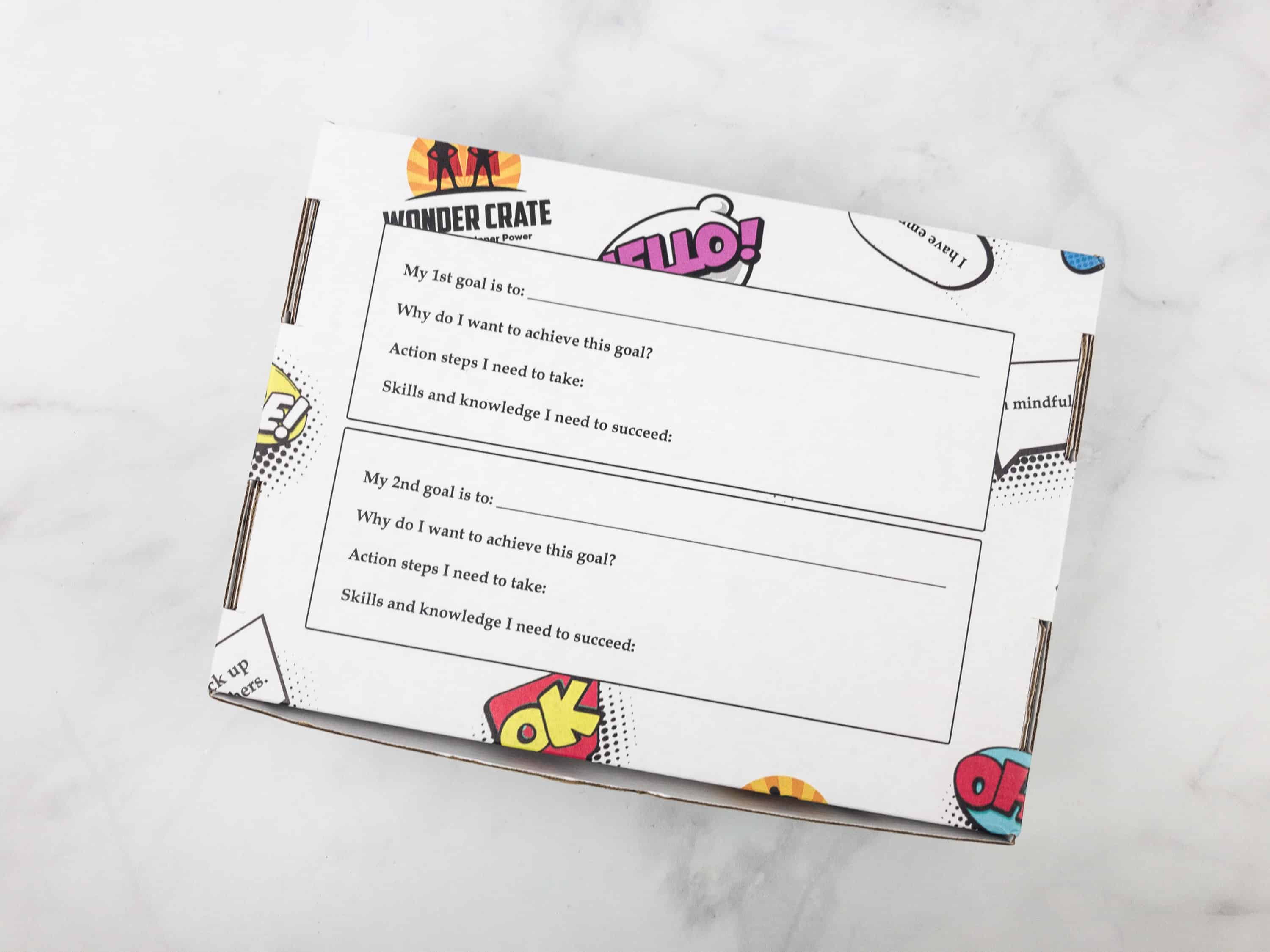 At the bottom of the box, they can write their goals and how to make it successful. This gives me the impression that this box is out to teach and not just play.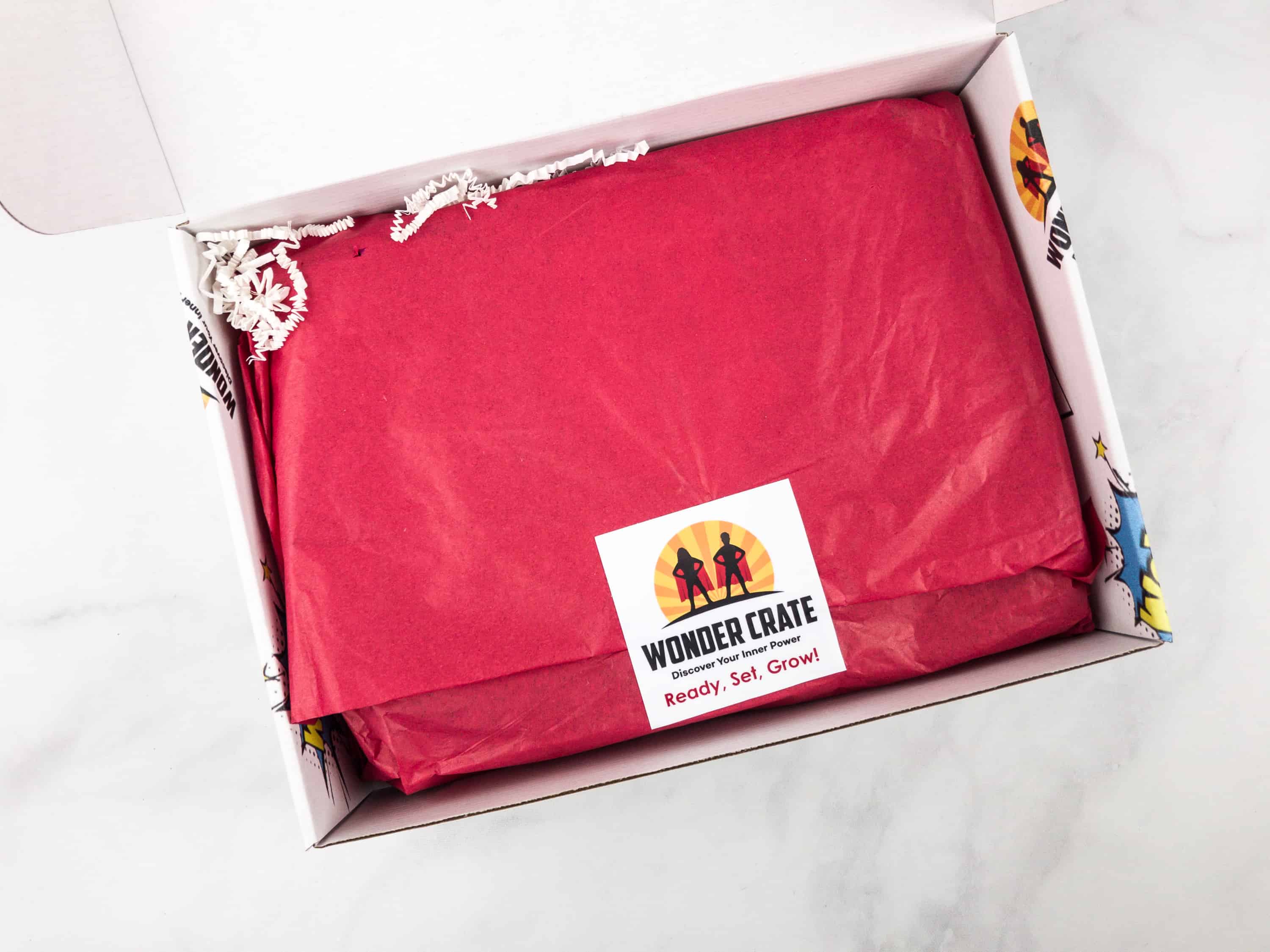 The items are packaged in red tissue paper and sealed with a Wonder Crate sticker.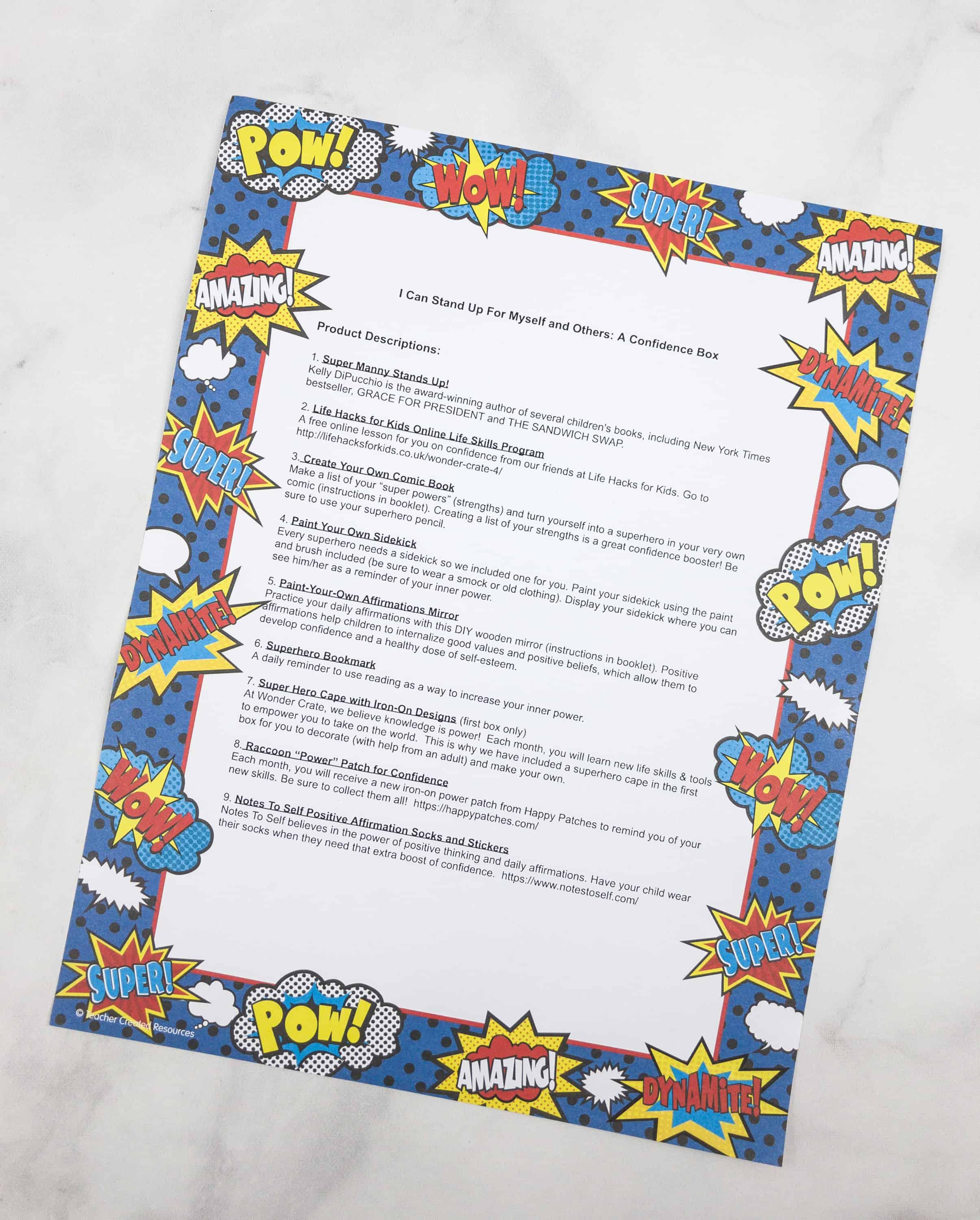 It also came with a list of all the products, plus the activities you can do with them.
Everything in my box!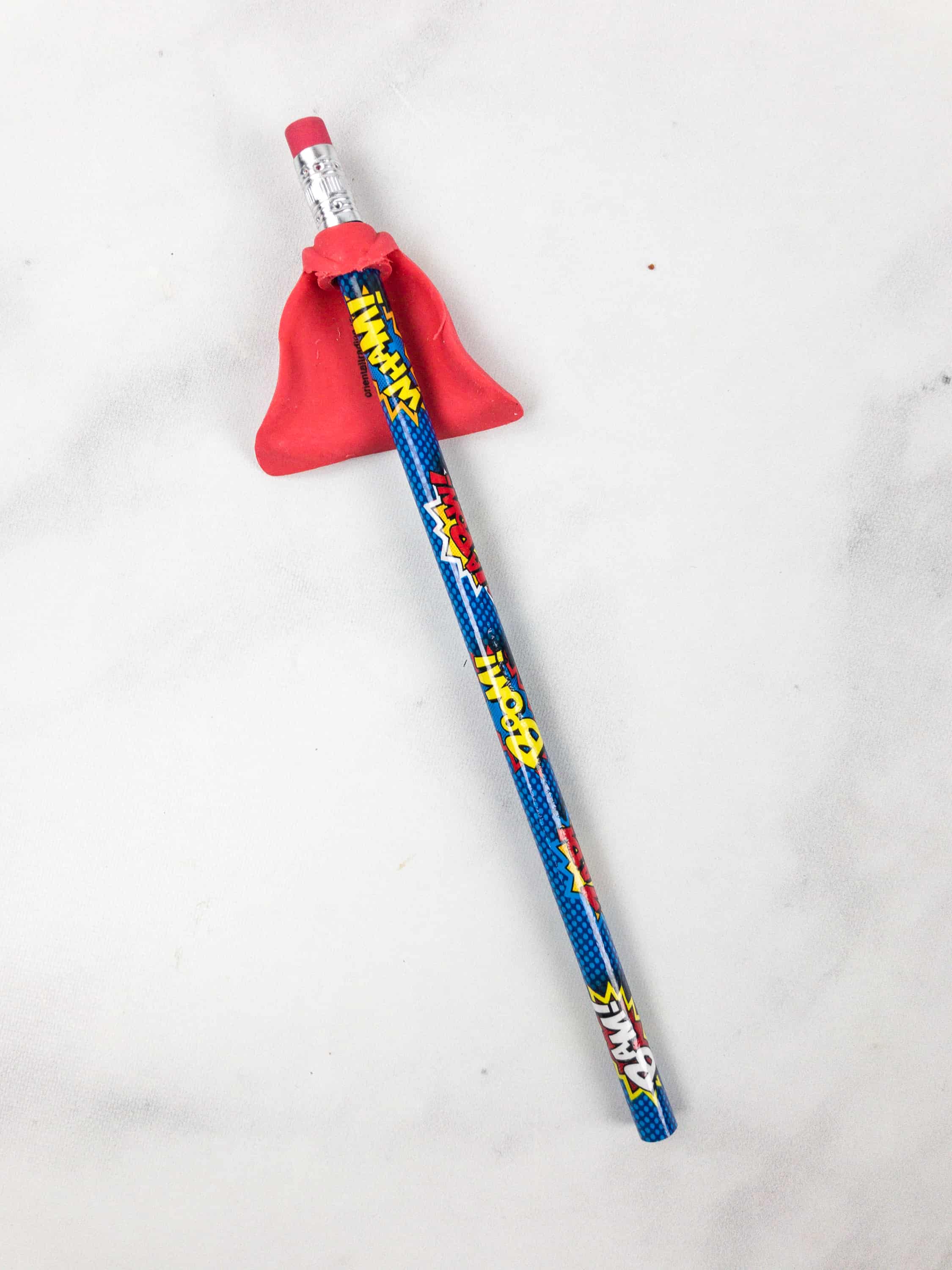 Super Hero Pencil with Cape. My children love to write and draw, so they had a blast with this superhero pencil. It makes their imagination run wild!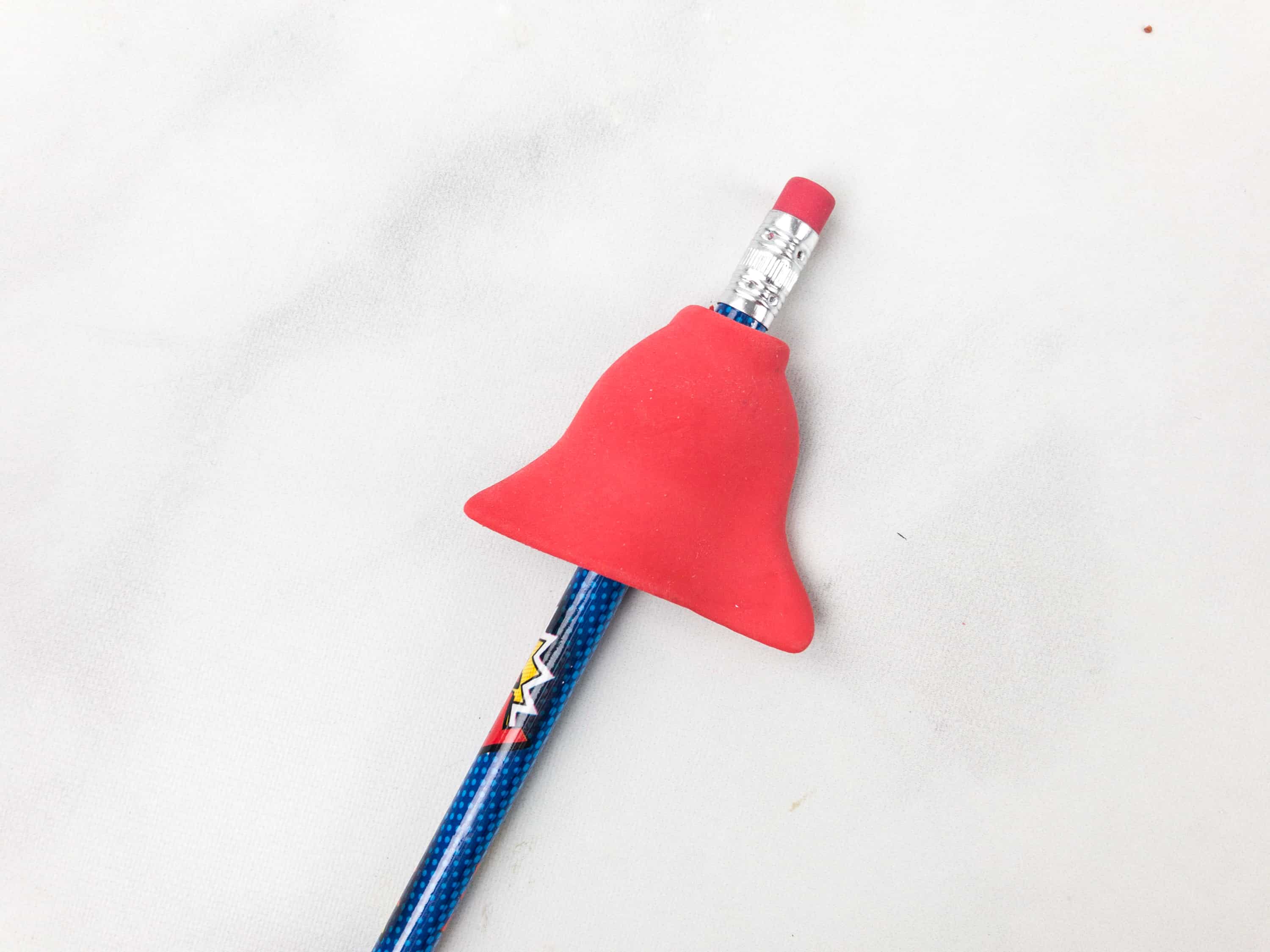 I like the touch of the cute red cape. Sometimes it is the small details, you know? This really goes with the theme.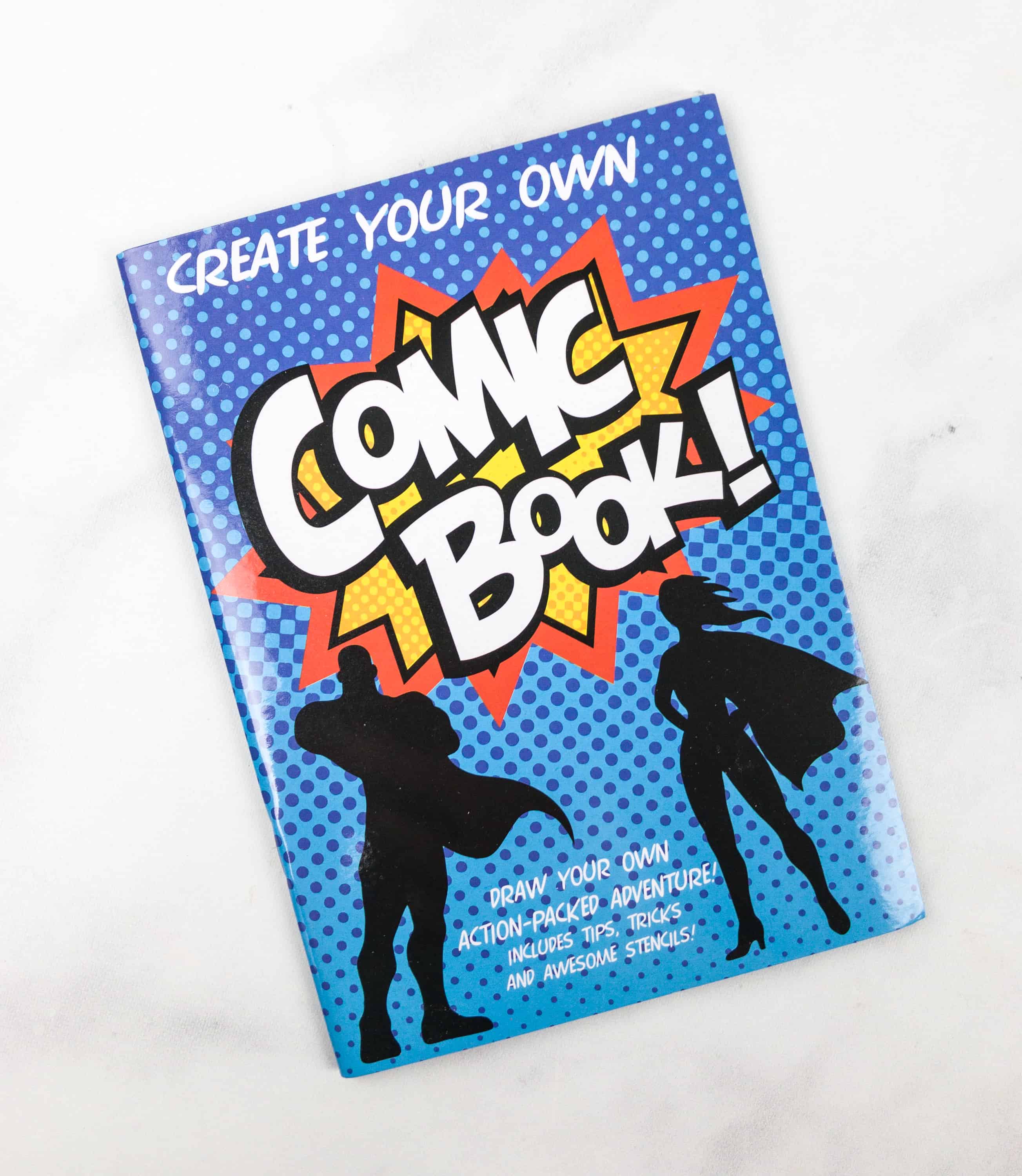 Create Your Own Comic Book. This activity allows kids to make their own comic strips from scratch! Isn't it challenging? They can totally unleash those pent-up stories they imagine every time.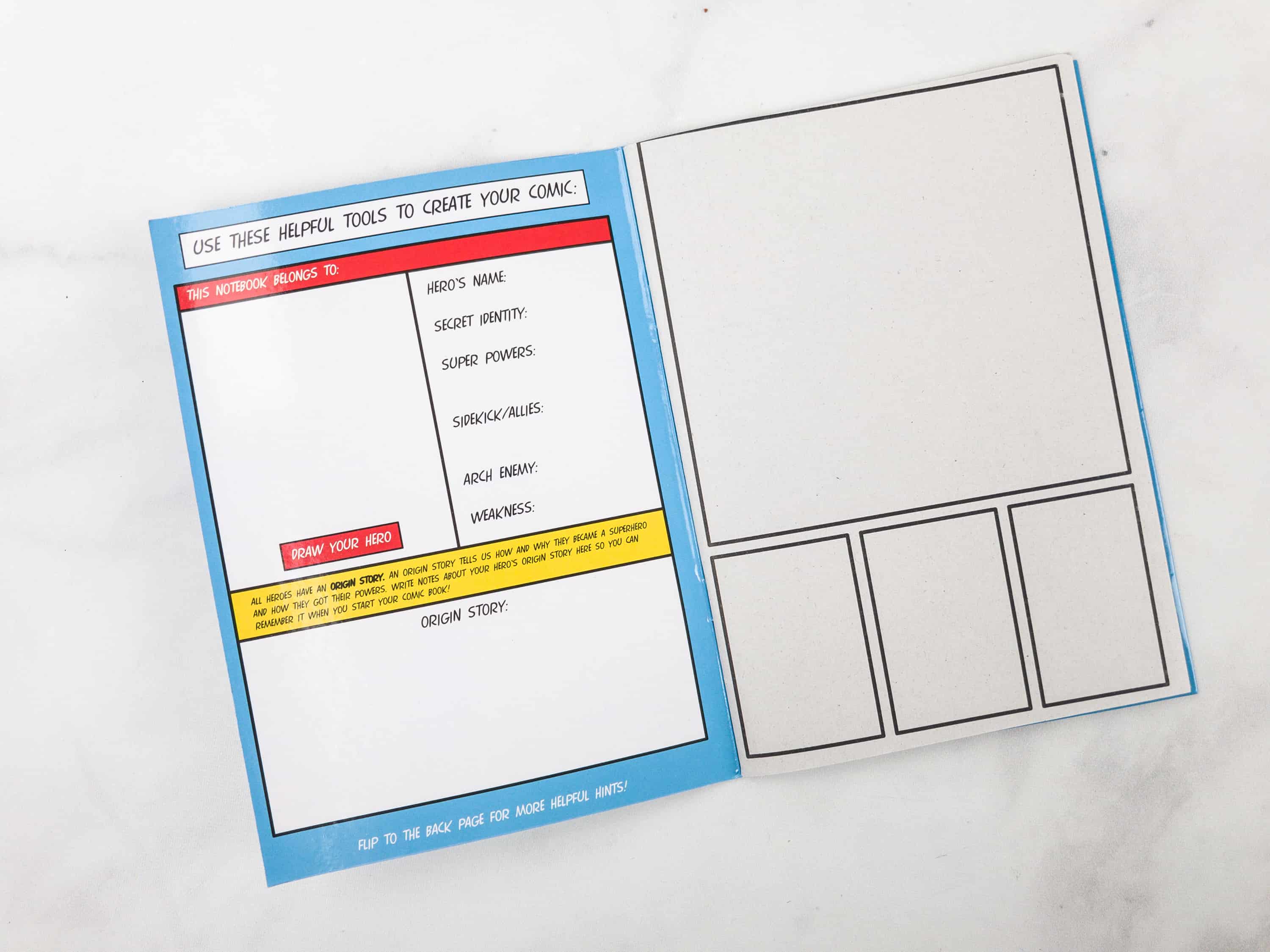 There's a page where they can write details about their created character, such as hero name, secret identity, superpowers, sidekick/allies, arch enemy, and weaknesses.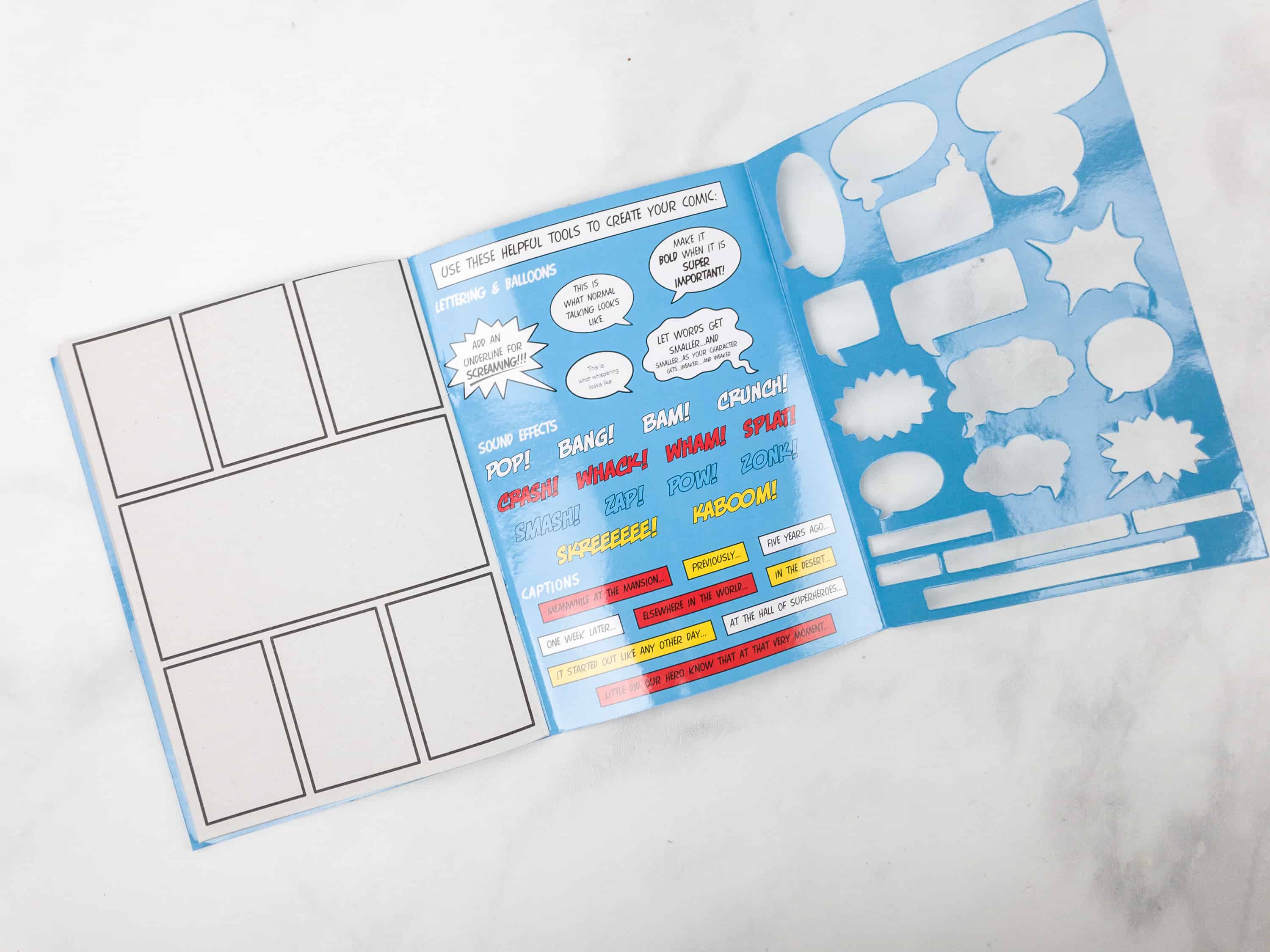 In this activity, Wonder Crate wants children to be unafraid to express themselves through art. They even included helpful tools in creating a comic story, like those comic book sound effects and thought bubbles!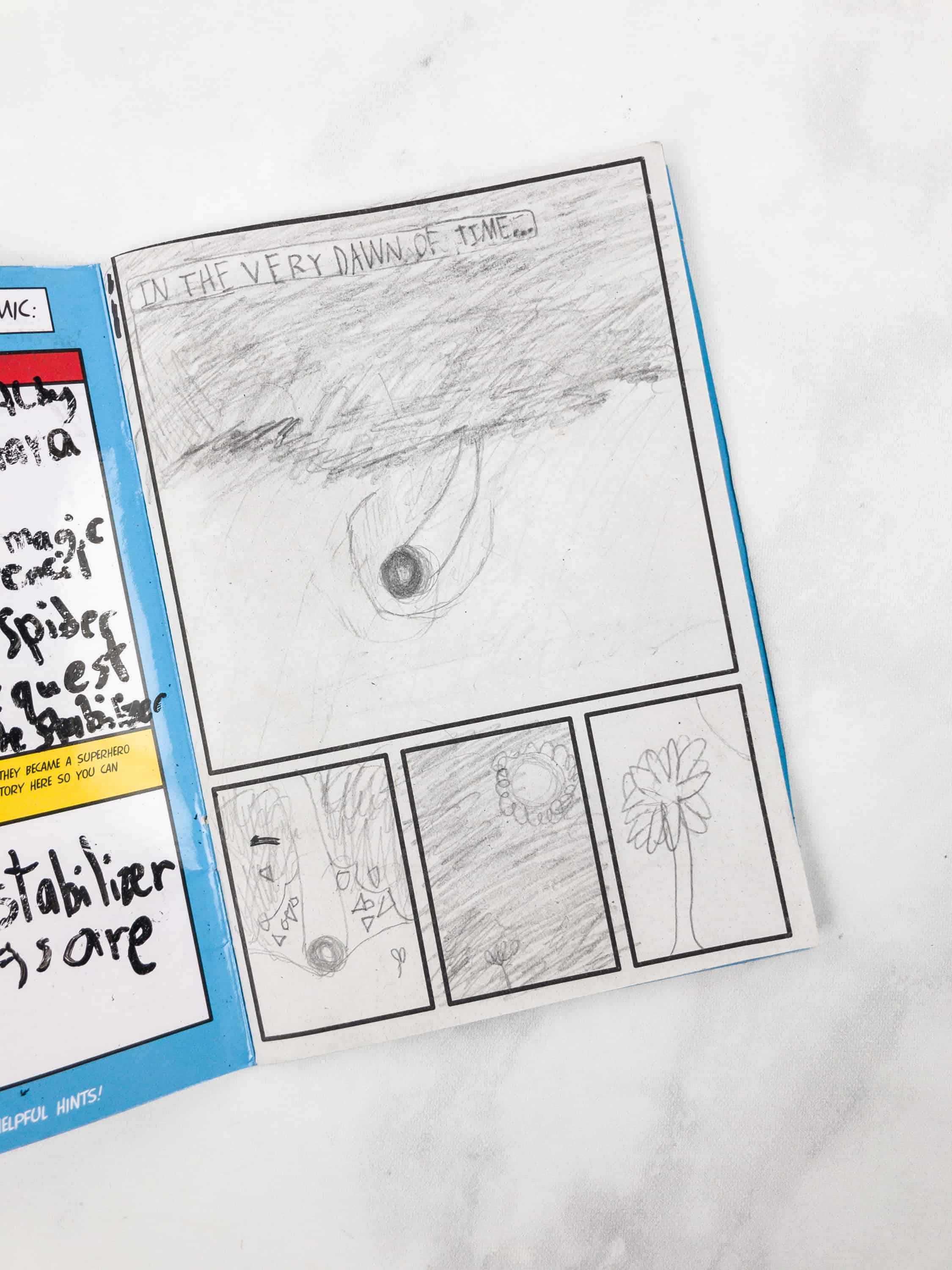 Look what my kids made! I'm so happy that they enjoyed making their own comics.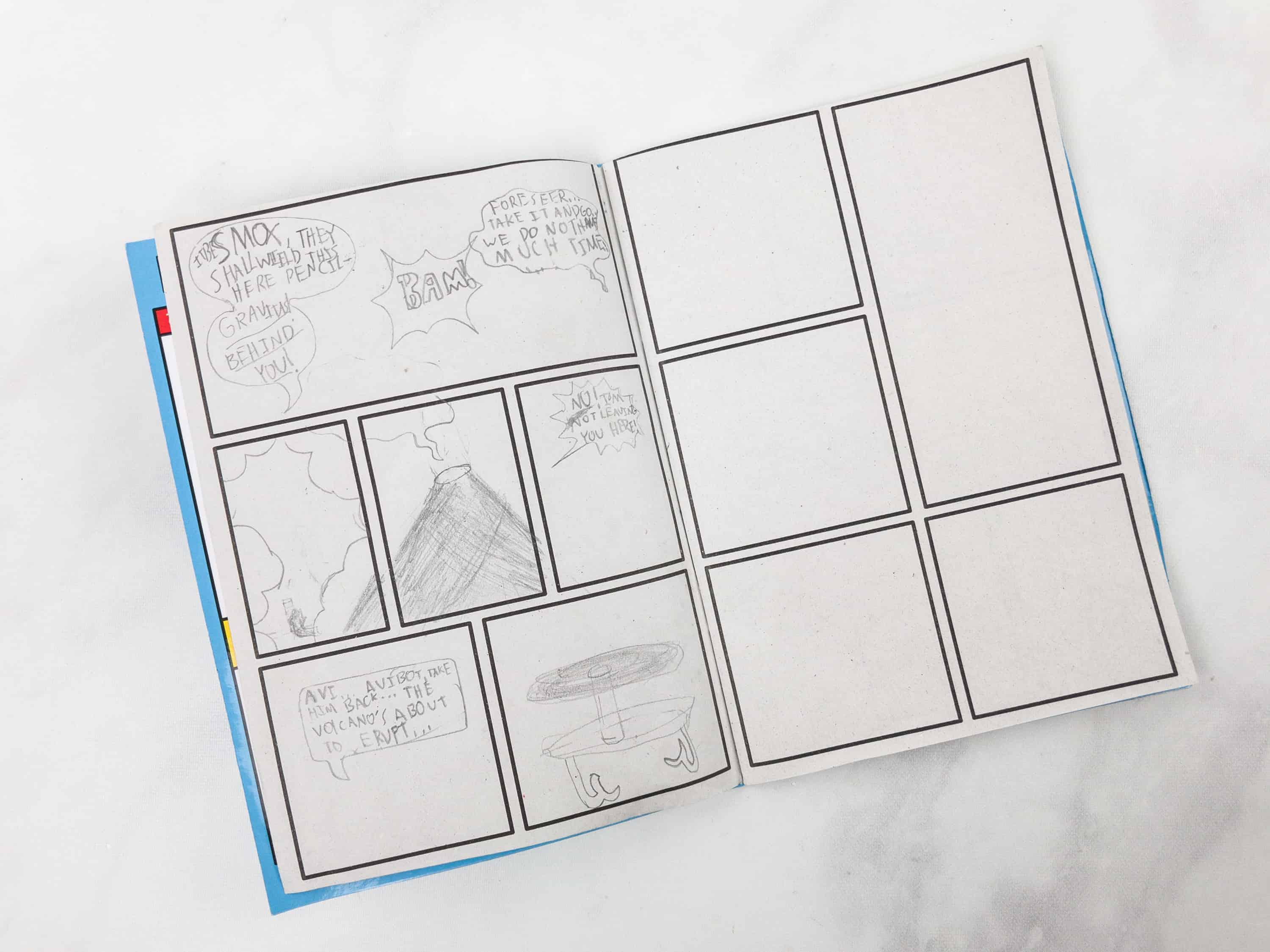 Can't wait 'til it's finished.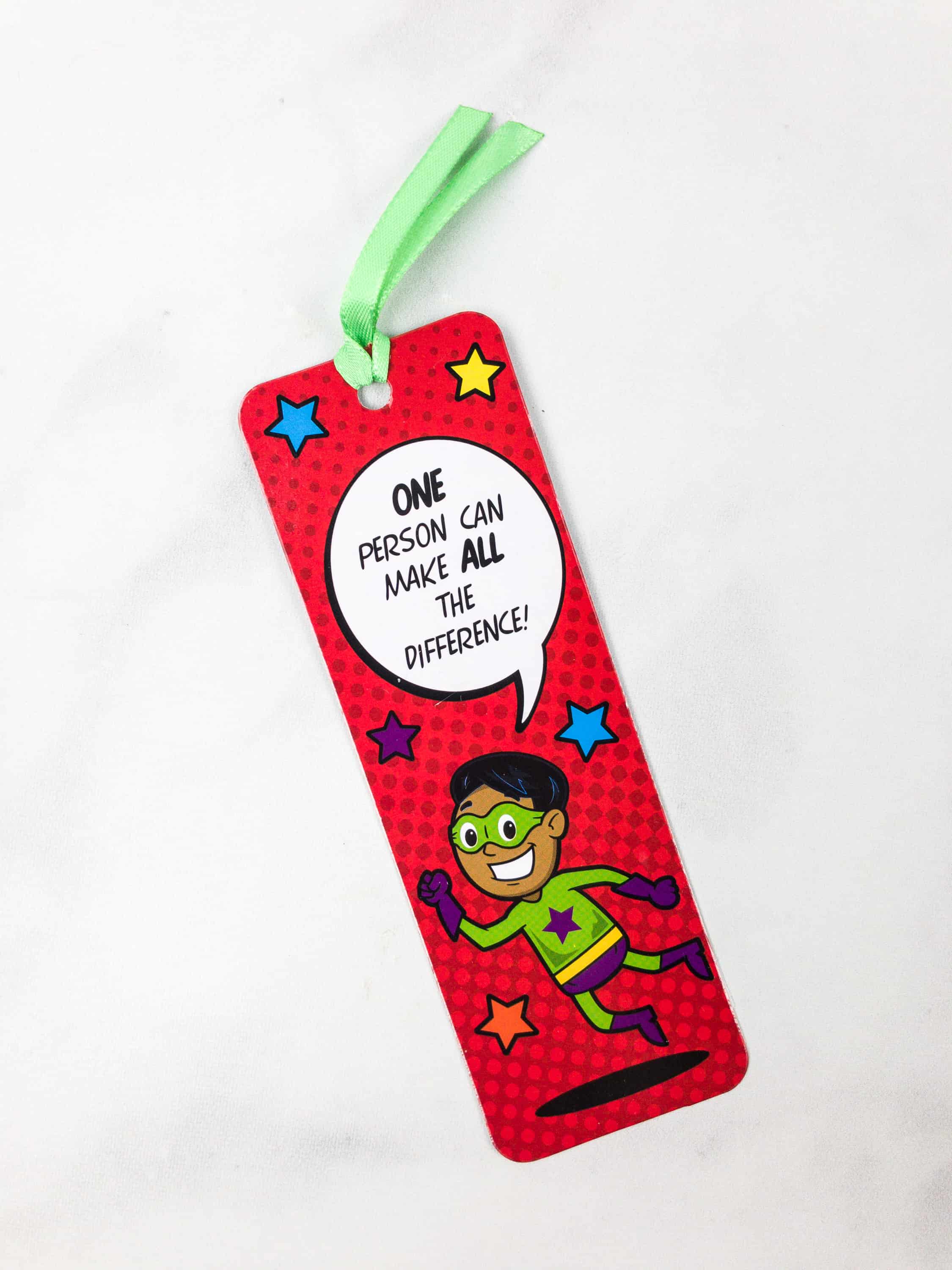 Superhero Bookmark. The superhero book is not complete without a sidekick bookmark!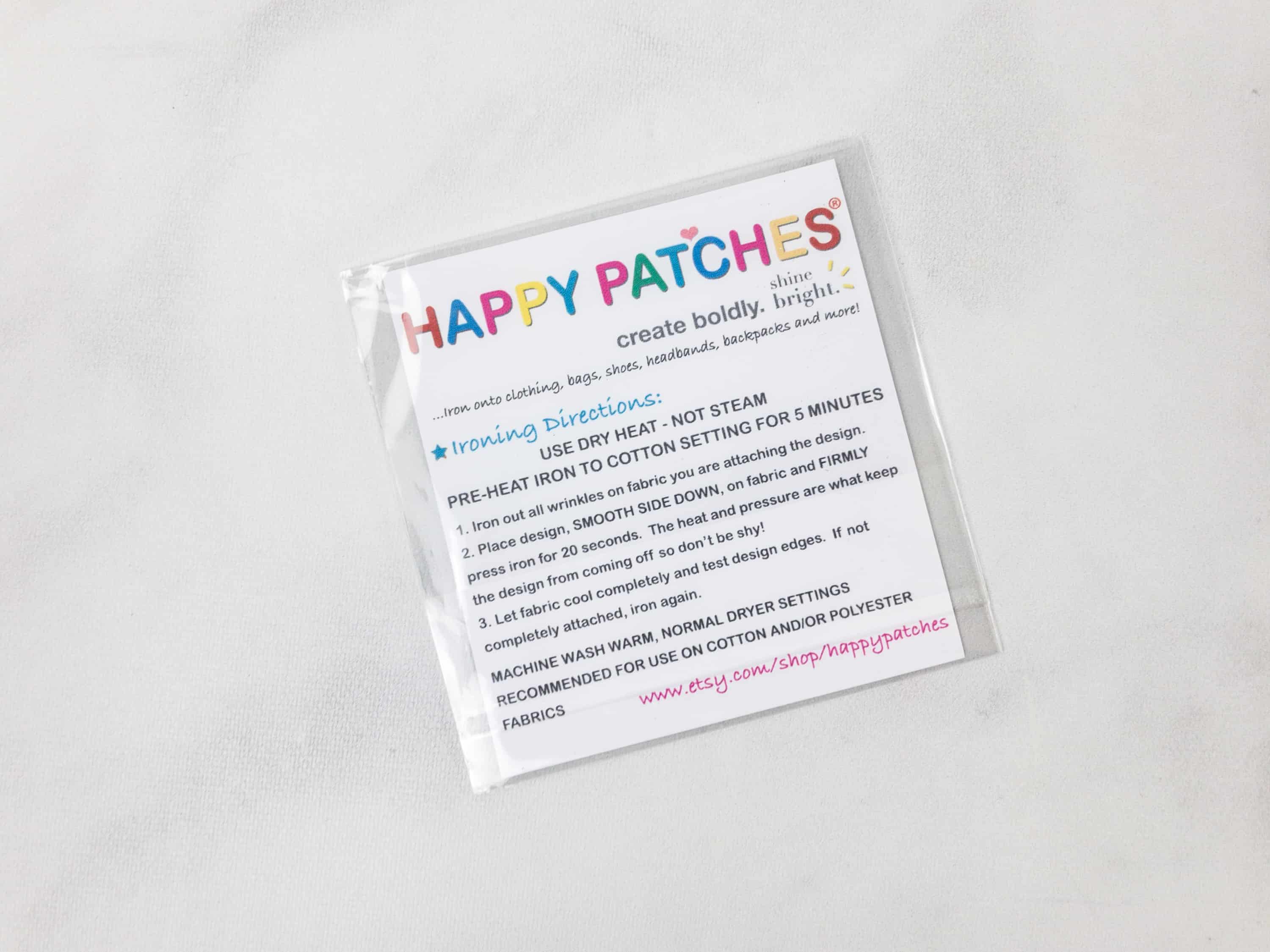 Happy Patches Raccoon Power Patch for Confidence. To seal the deal of the power of confidence, the Raccoon Power Patch is for kids to continue the advocacy. It can be ironed on any fabric (recommended on cotton and polyester), provided that it is not wrinkled and you're using dry heat.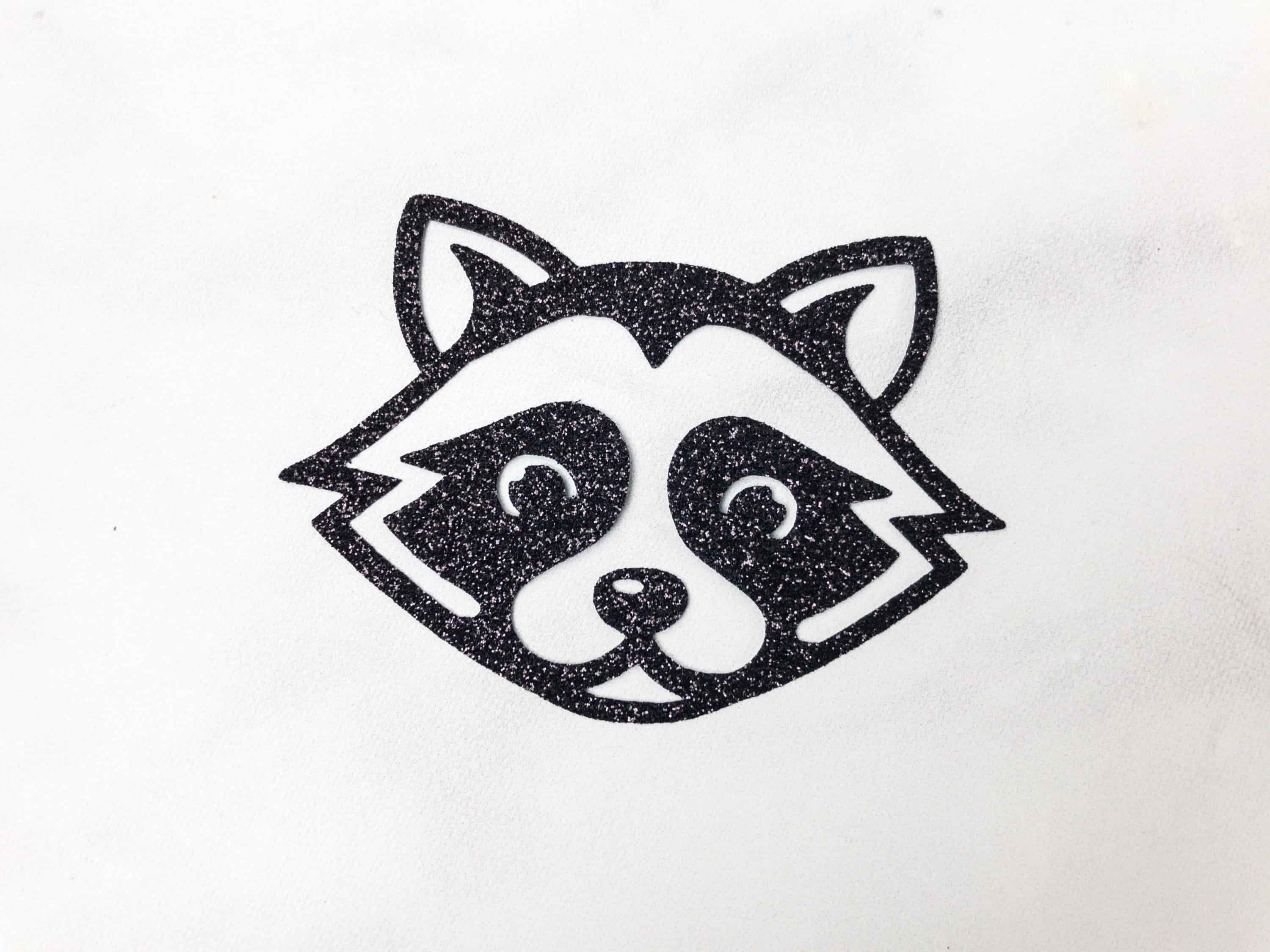 Isn't it cute? Be sure to place the design, smooth side down and firmly press the iron on it for 20 seconds. Test the design edges and repeat if it is not enough.
Super Hero Cape With Iron-On Designs. Heroes are always recognizable with a cape. This red one reminds me of Superman.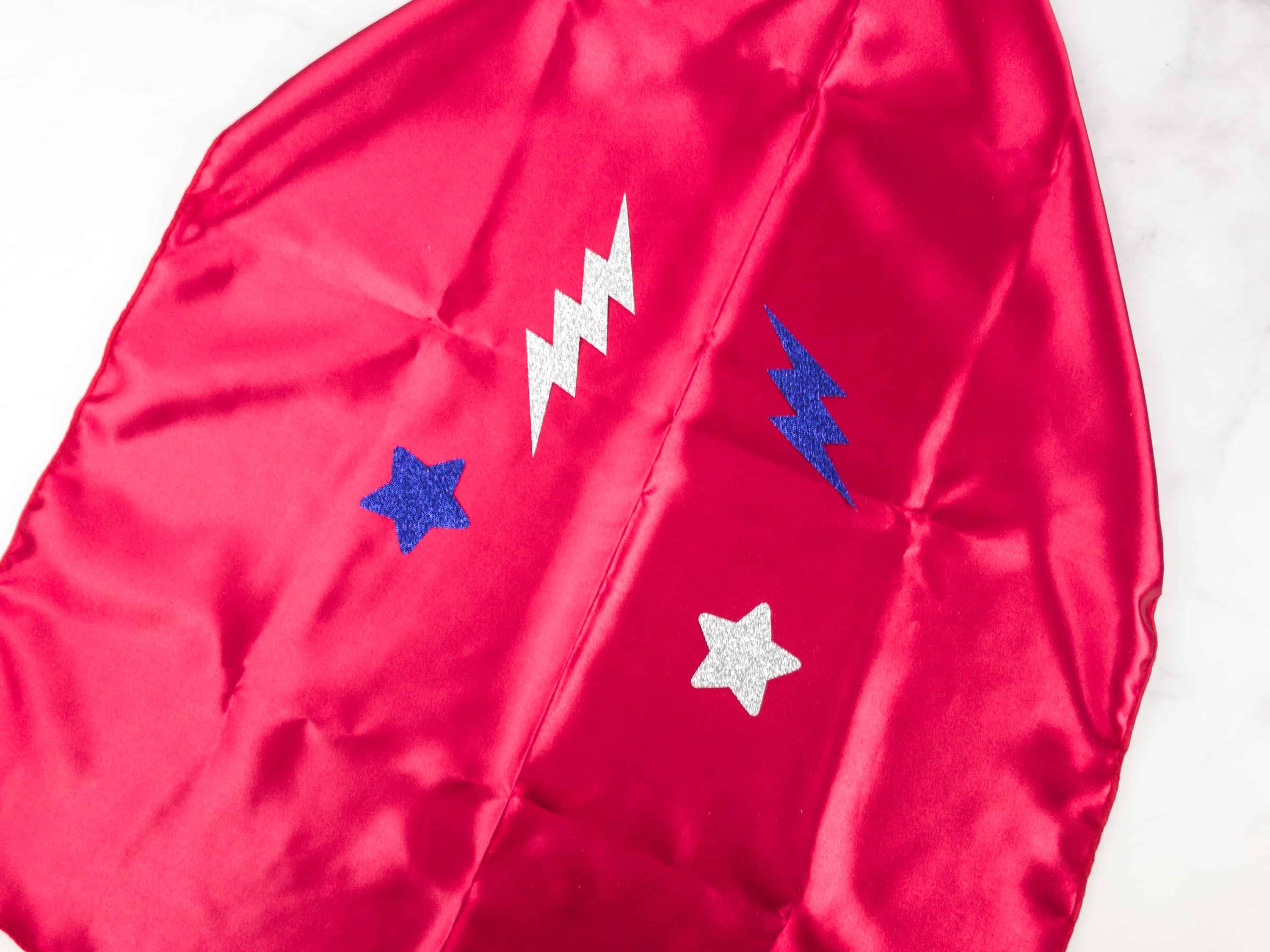 The cape is bright and shiny red, just fitting for our little superheroes. There are also glittery designs to add on!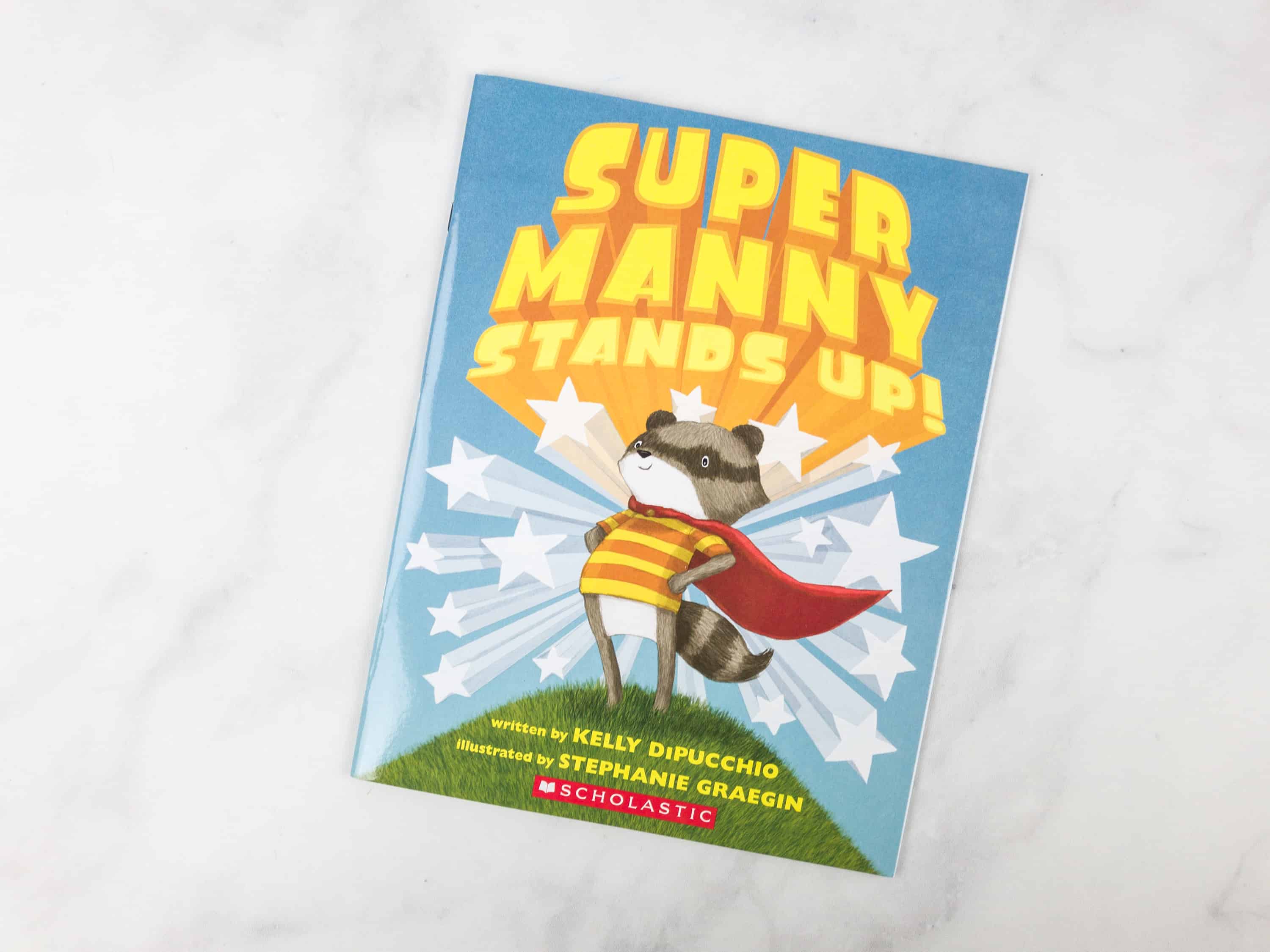 Super Manny Stands Up! by Kelly DiPucchio ($10.55) I think this book is timely. It's all about confidence and standing up against bullies.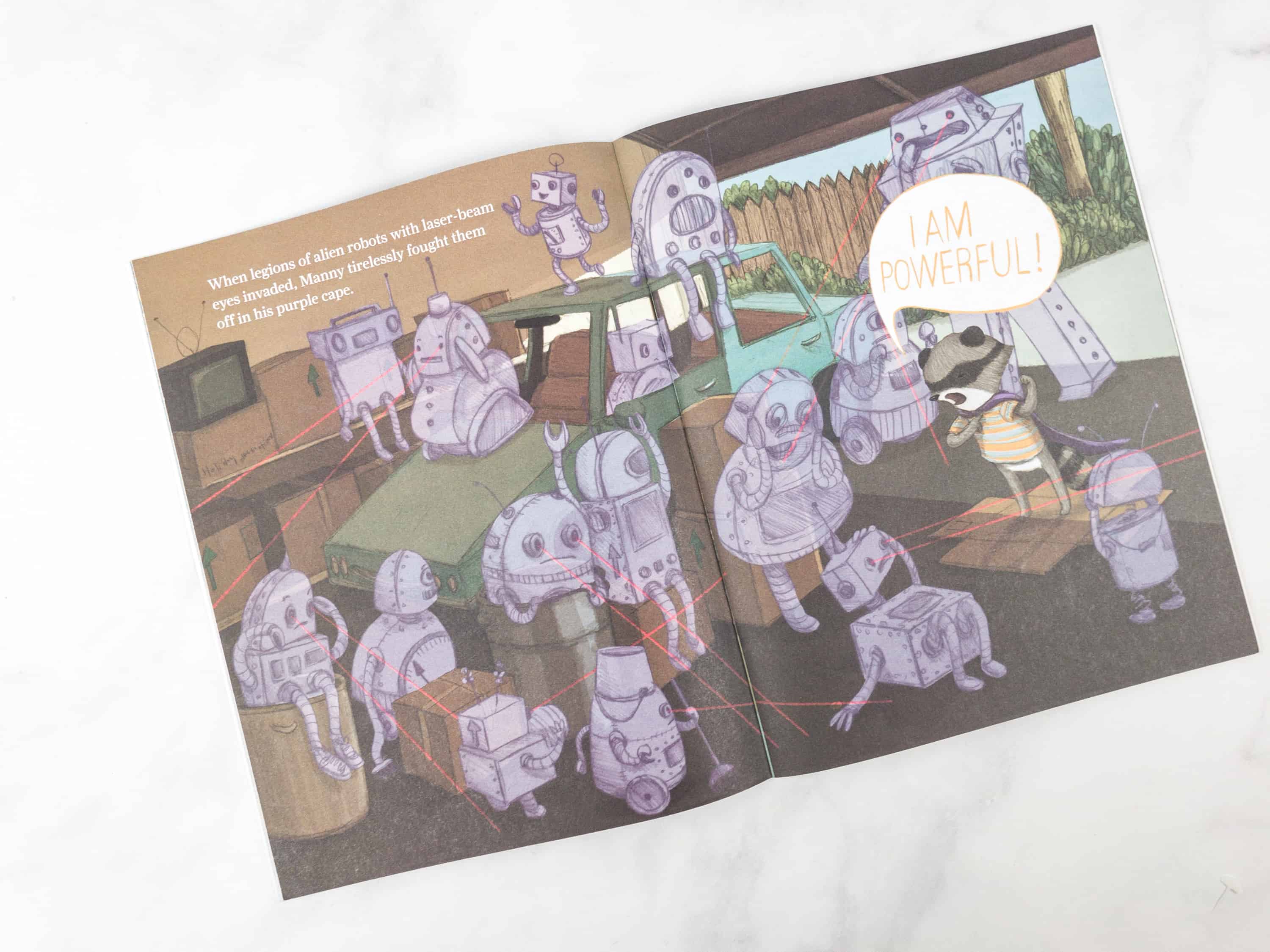 Kids who have low self-esteem tend to succumb to peer pressure but if they are well-rounded confident kids, they will not easily be swayed by others.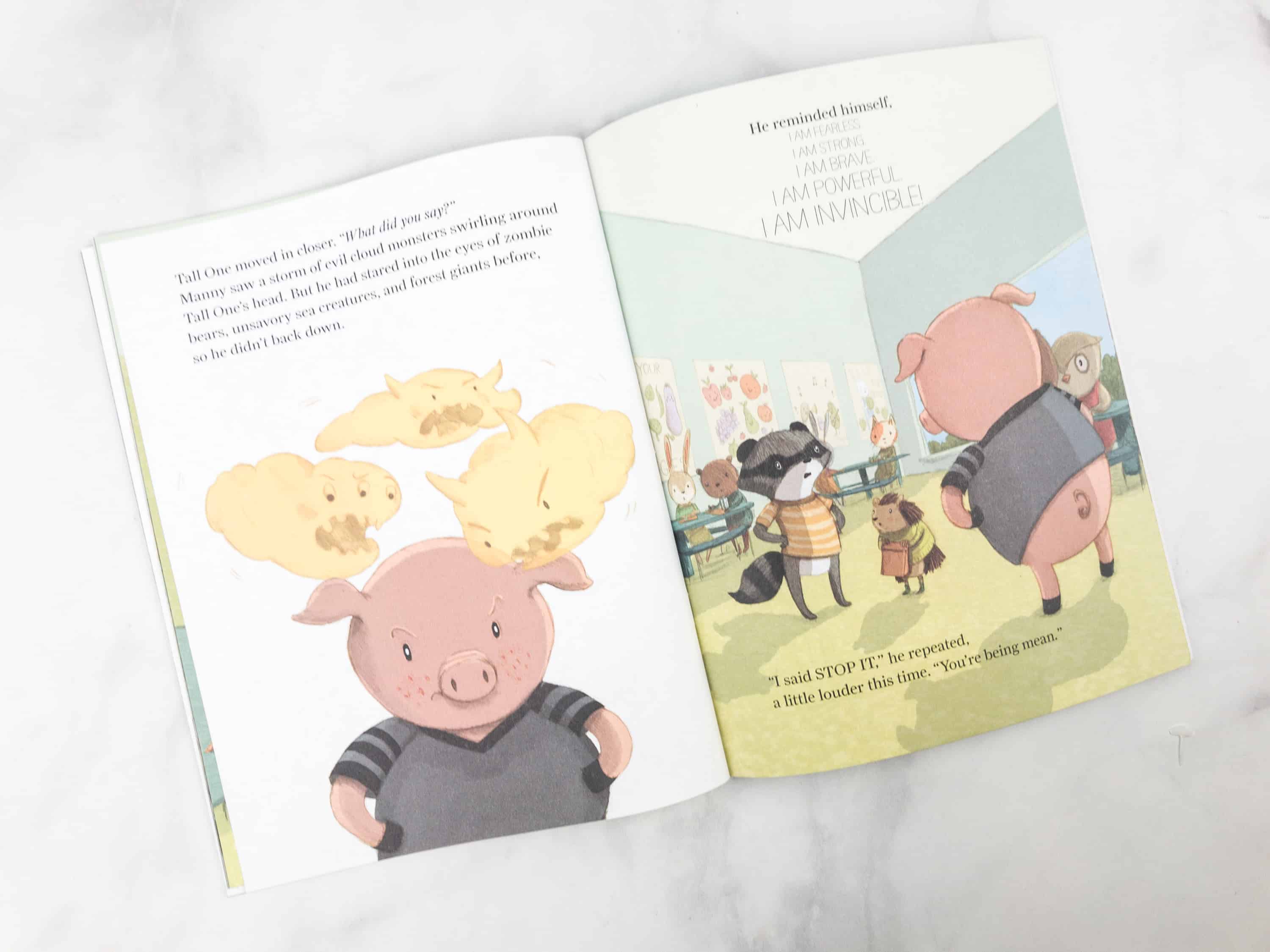 The lesson was explained using simple and understandable words, accompanied by beautiful illustrations that easily captured my kids' attention.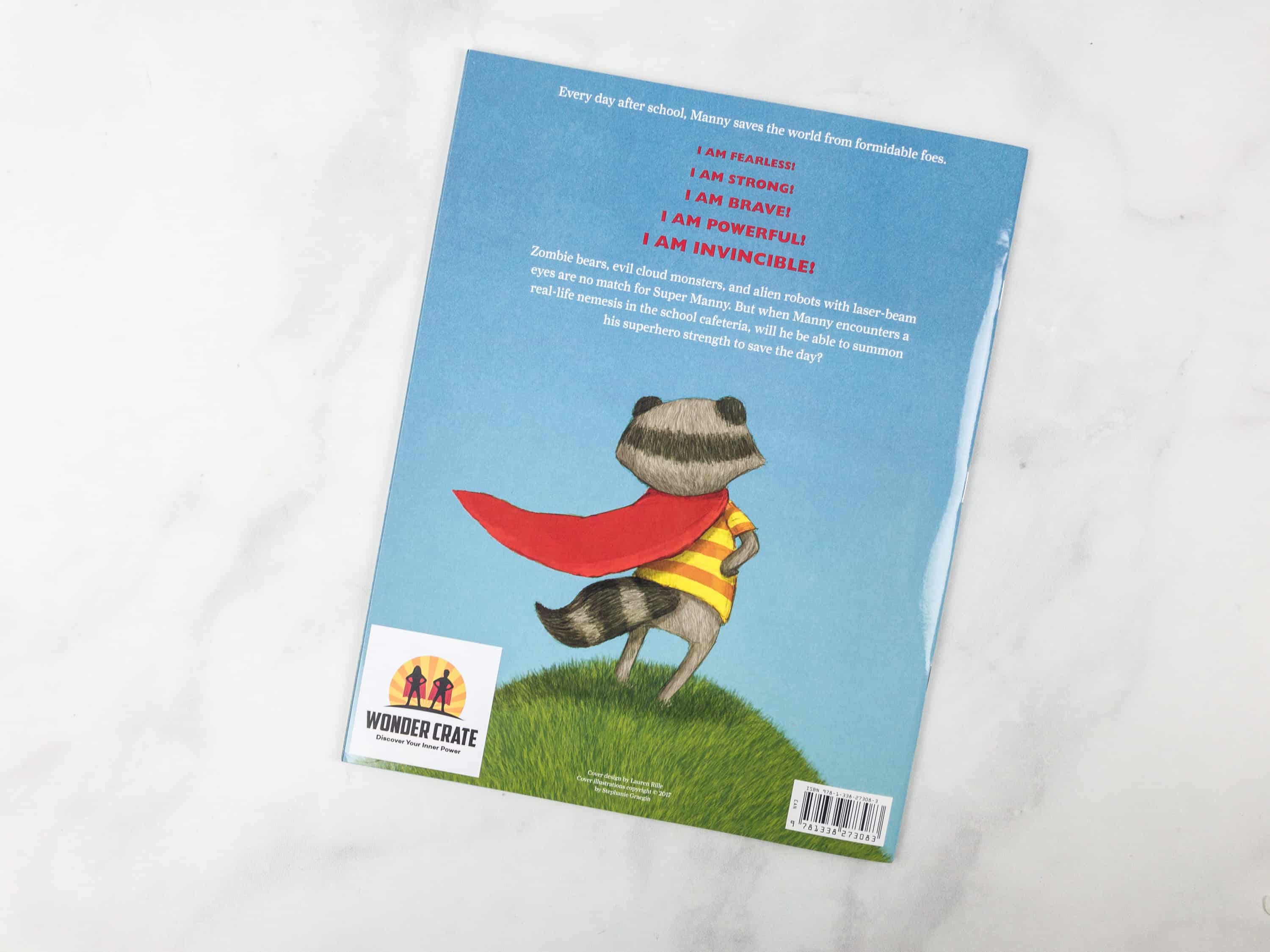 It is a good book for children because it is relatable. Sometimes you just have to give them a boost to achieve their fullest potential and this book does exactly that.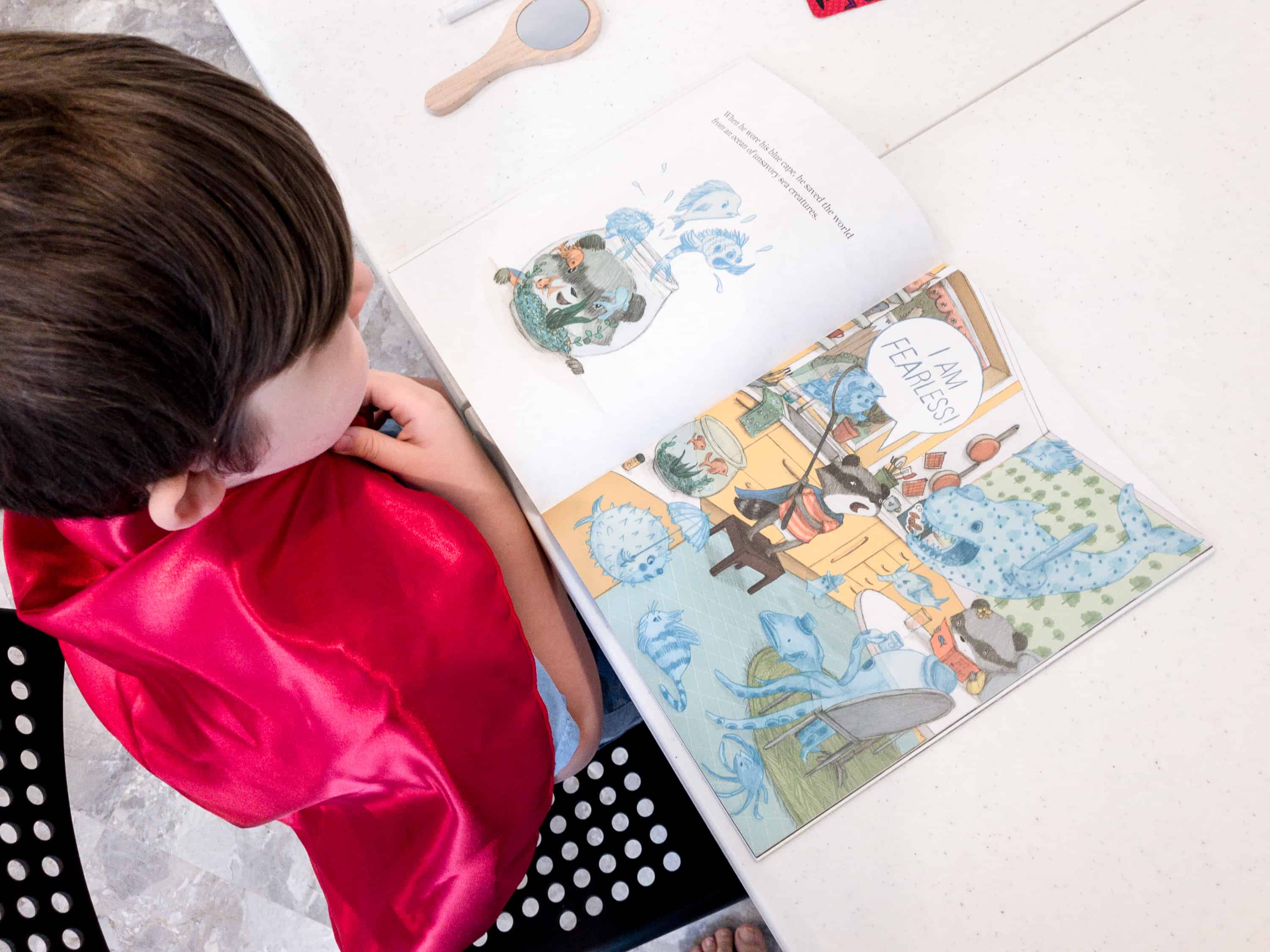 It is super cute how my son wanted to read the book while wearing the cape.
Wonder Crate Confidence Box Activity Book. There's another activity book in the box and this time it involves the participation of parents.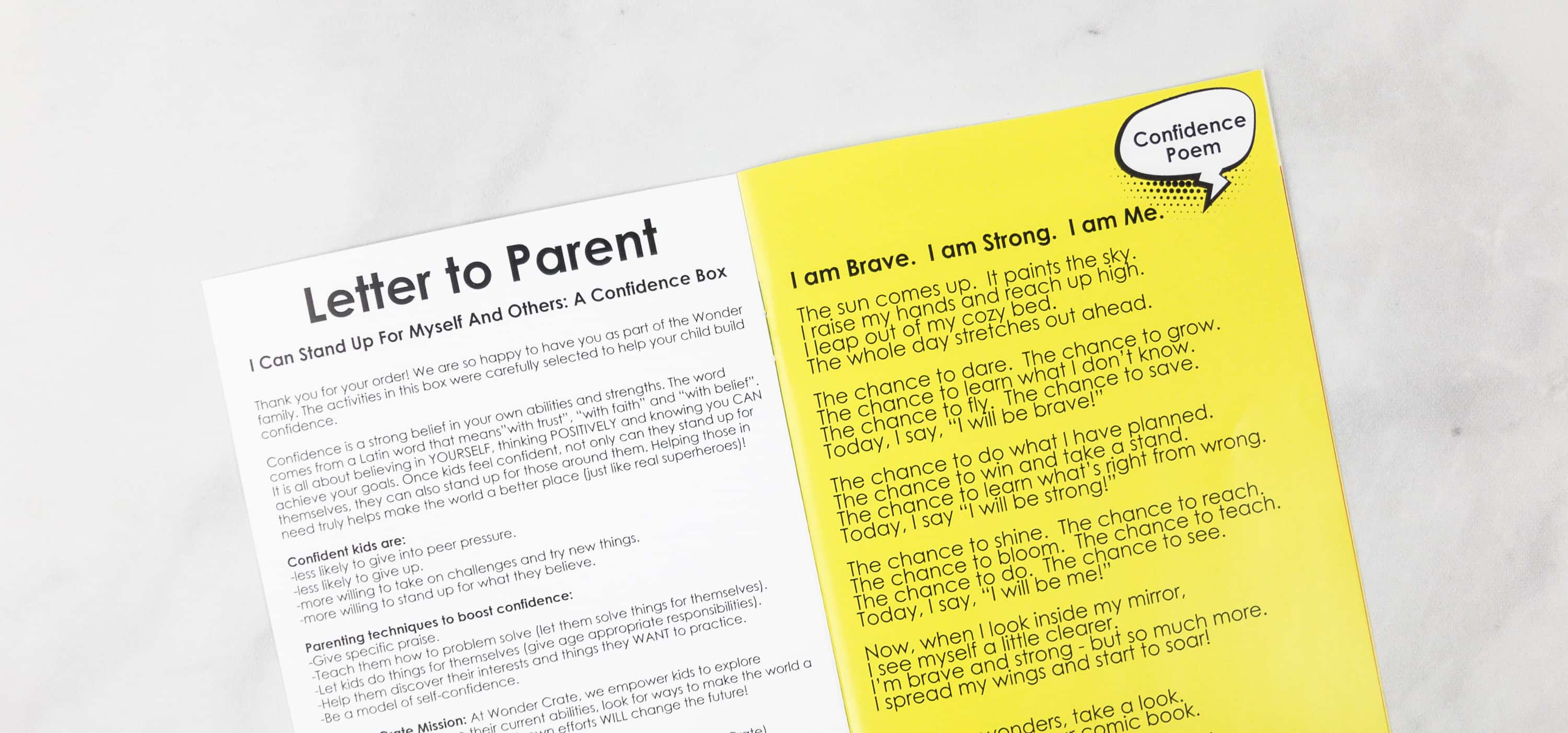 There is an author's letter to parents, which includes techniques on parenting and reinforcements.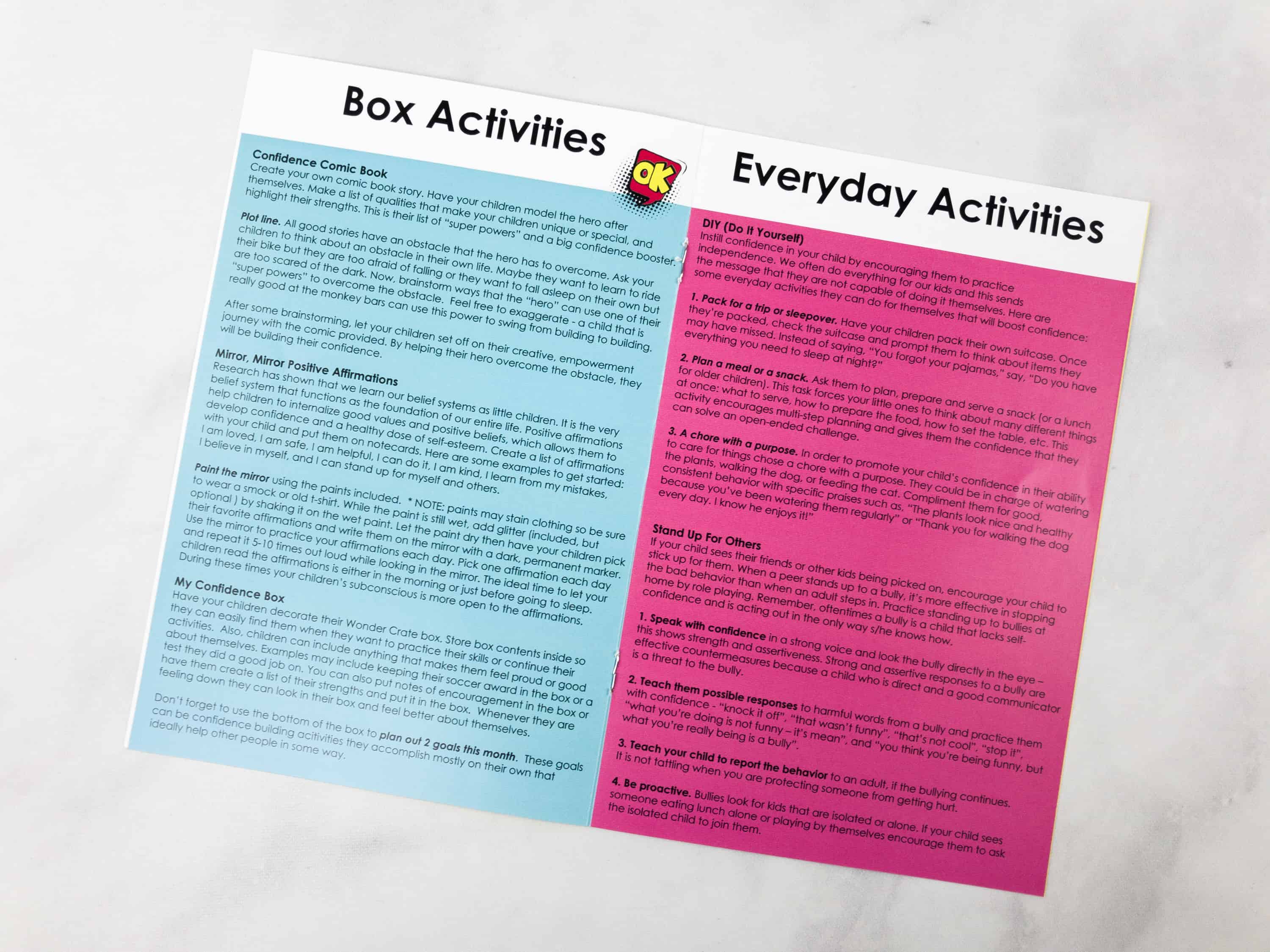 These pages explain the activities included in the box and the activities that the kids can do in their everyday life!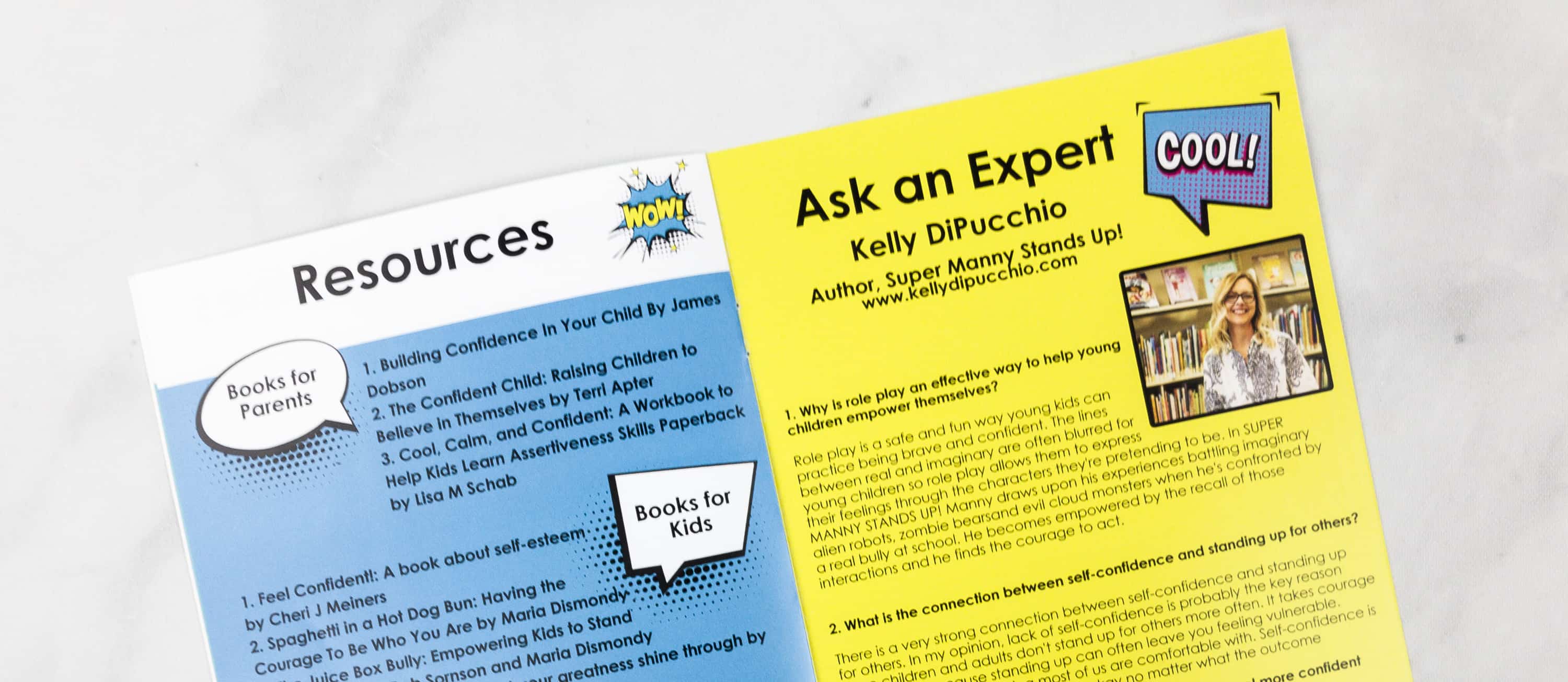 We must be able to stress the difference between confidence and arrogance so that they can be able to grow up as heroes and not bullies. This book has some great resource book suggestions including Building Confidence in Your Child by James Dobson, The Confident Child: Raising Children to Believe in Themselves by Terri Apter, and Cool, Calm, and Confident: A Workbook to Help Kids Learn Assertiveness Skills by Lisa M. Schab.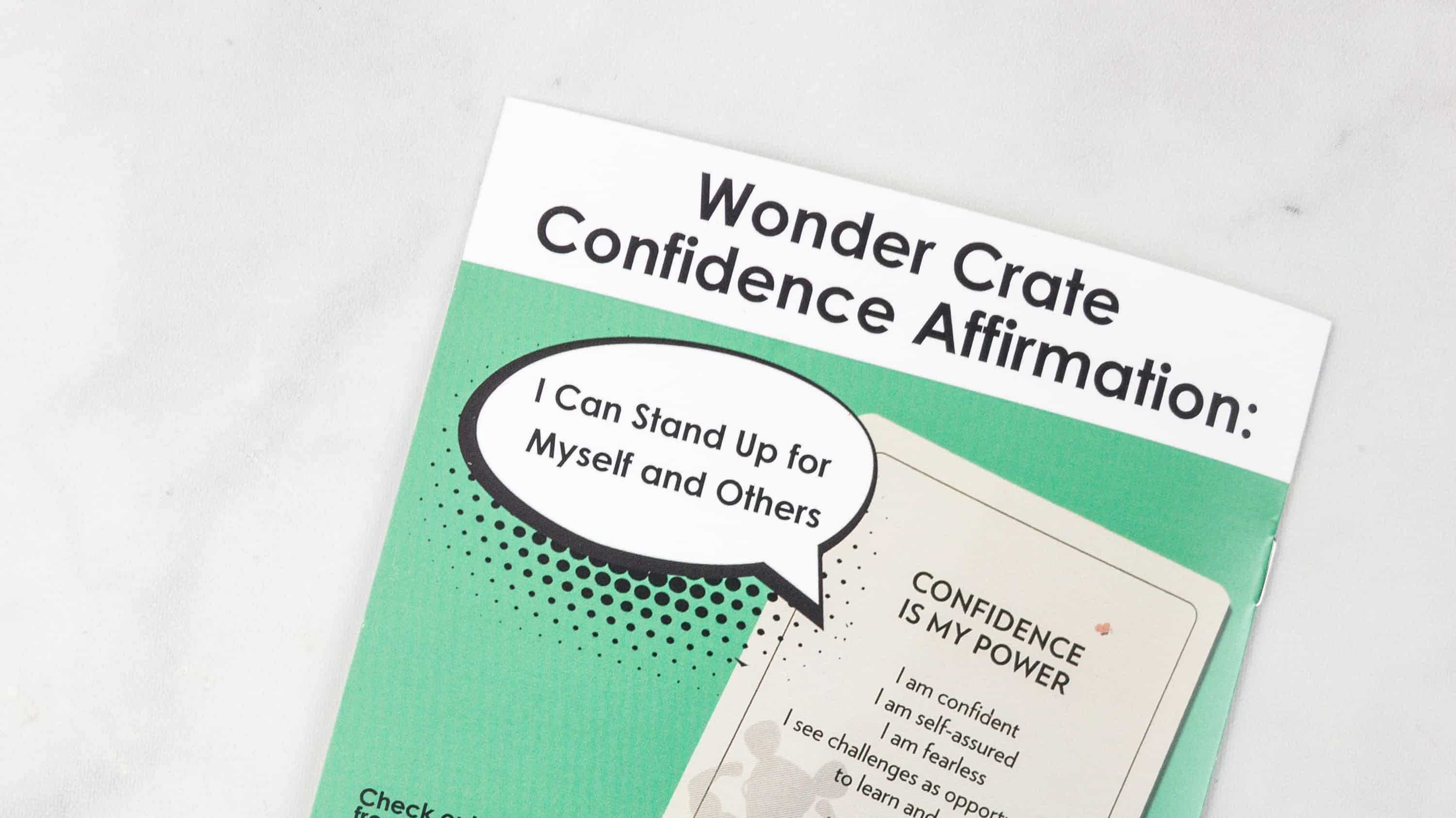 This affirmation can bring our kids positivity and motivation!
Wonder Crate also included painting tools in the box!
Paint Your Own Affirmations Mirror. This activity is all about painting a mirror.  They also gave us a little container of glitter.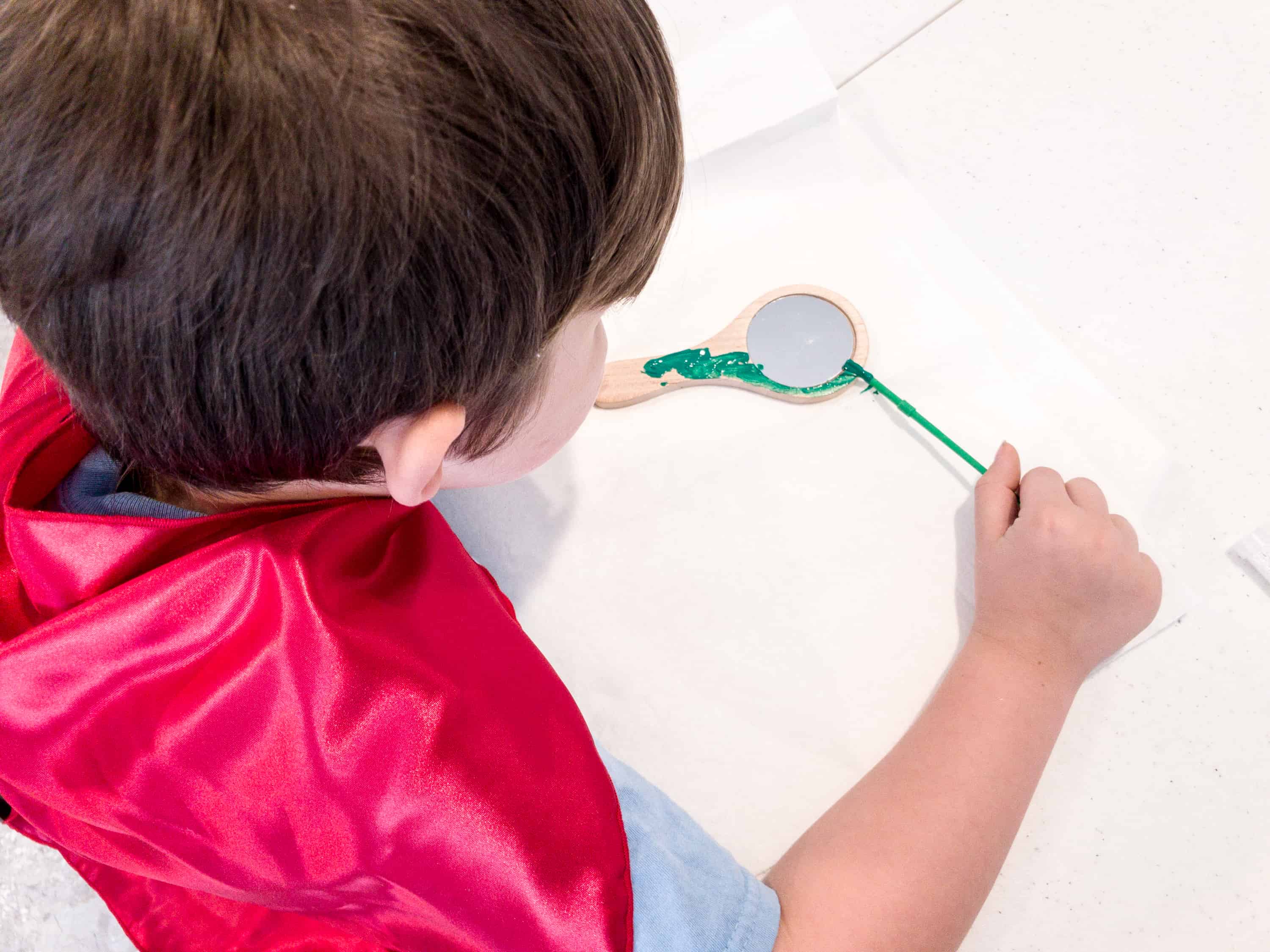 He painted it green! He is careful not to put paint on the mirror itself.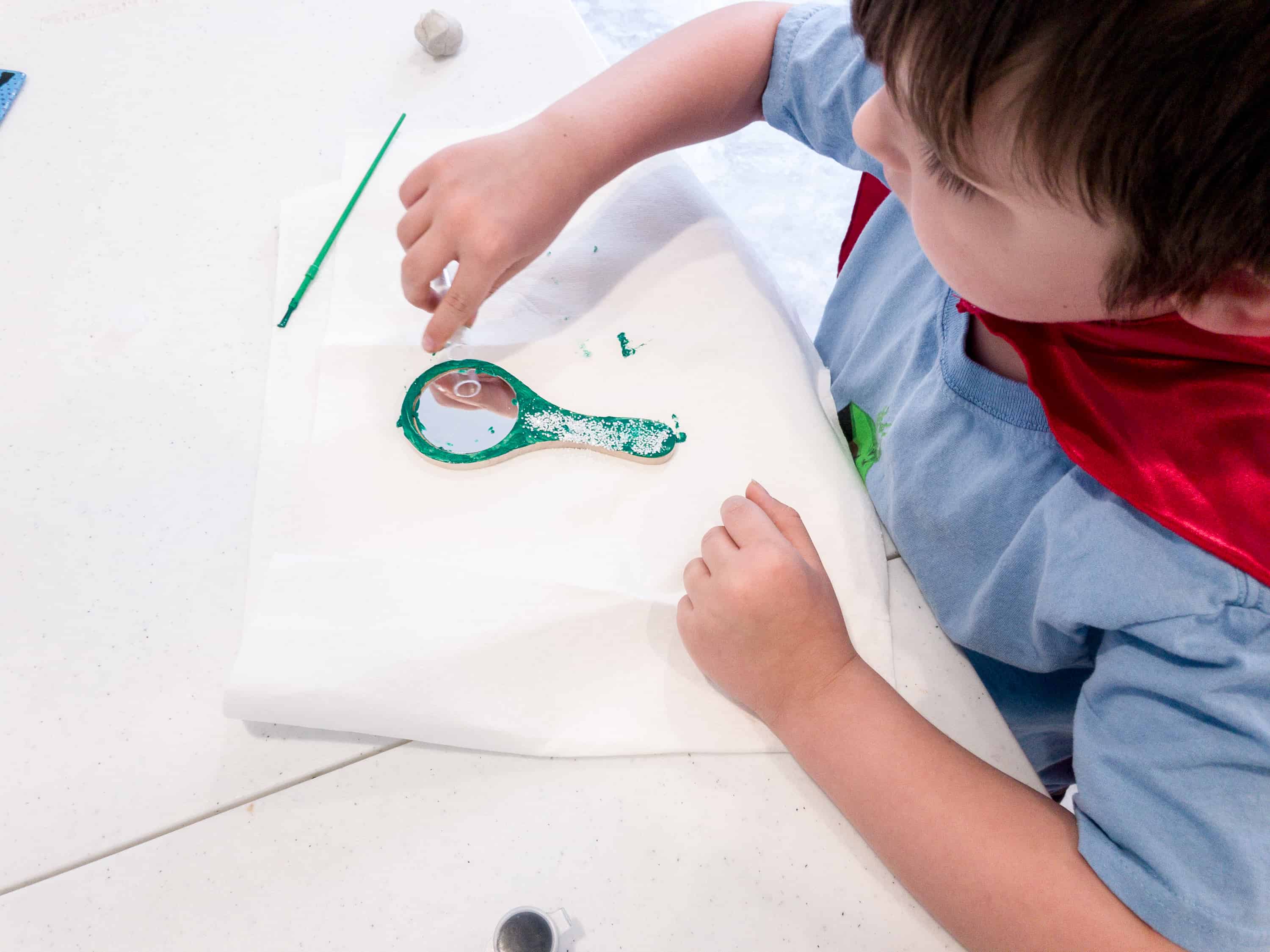 He also carefully sprinkled all of the glitter on the handle.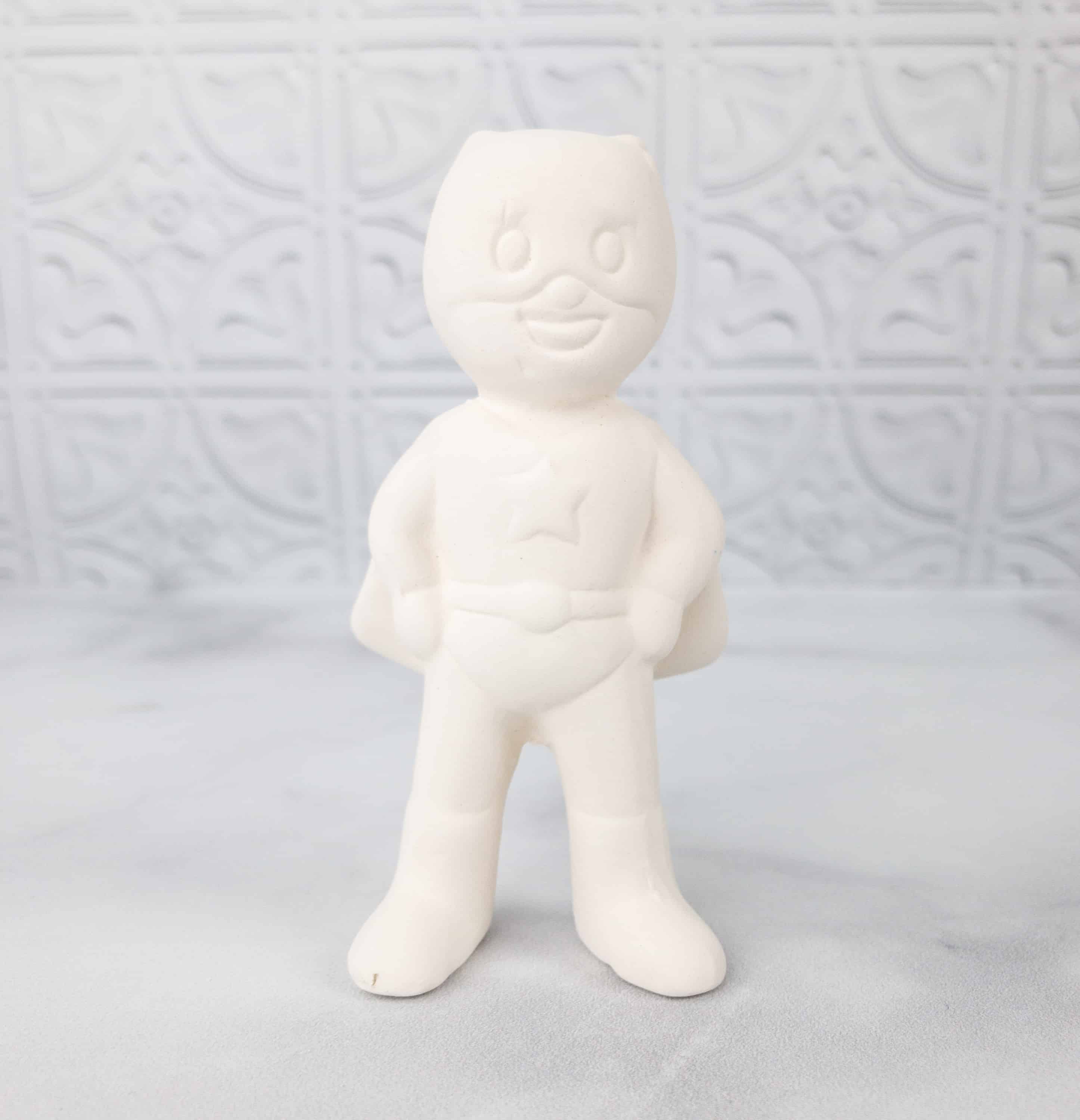 Paint Your Own Sidekick. My son was excited about this because he had a lot of ideas for his loyal sidekick!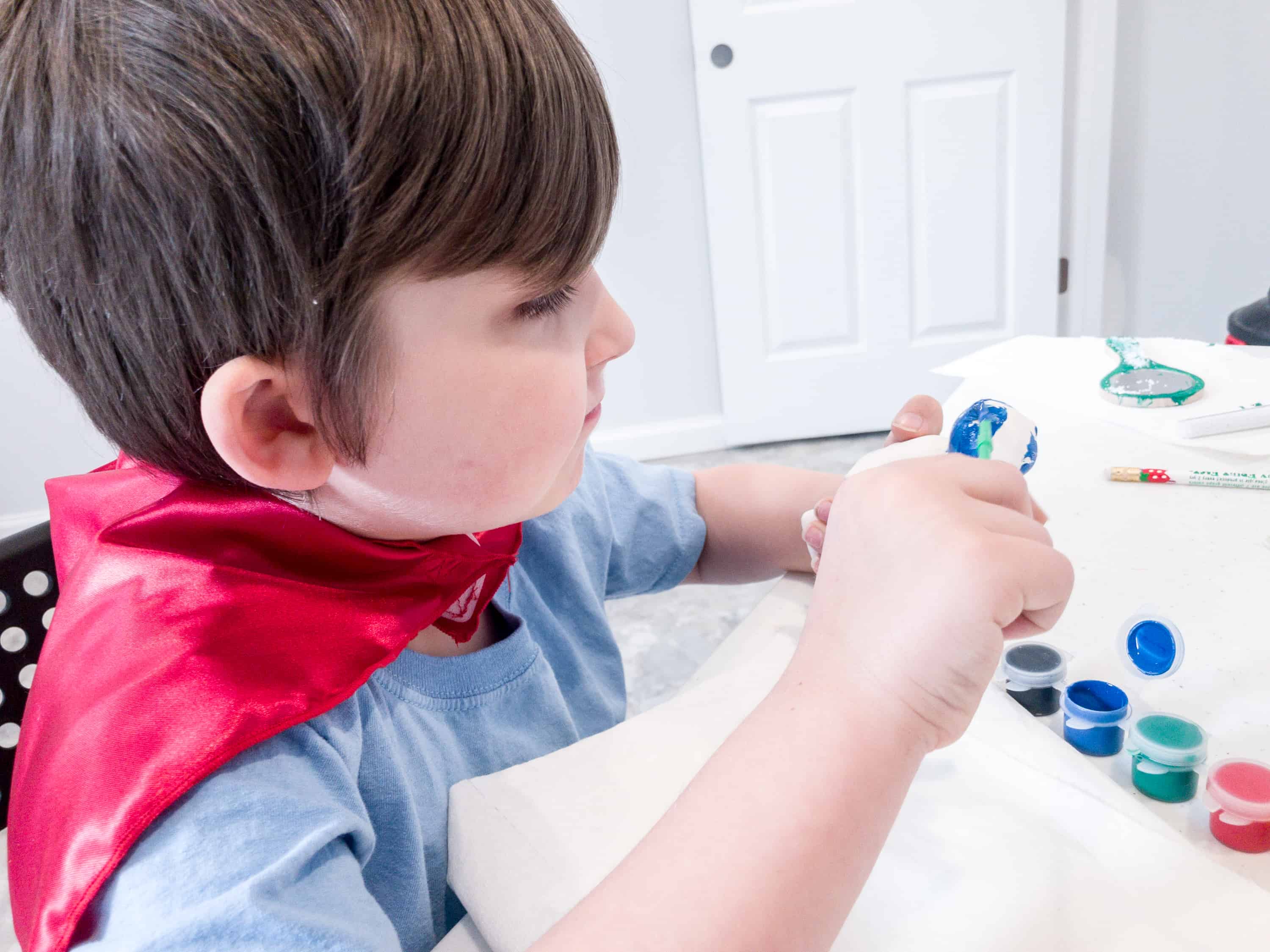 He wanted the costume of his friend to be blue like Captain America.
He's certainly concentrating on the details and tries to mix colors!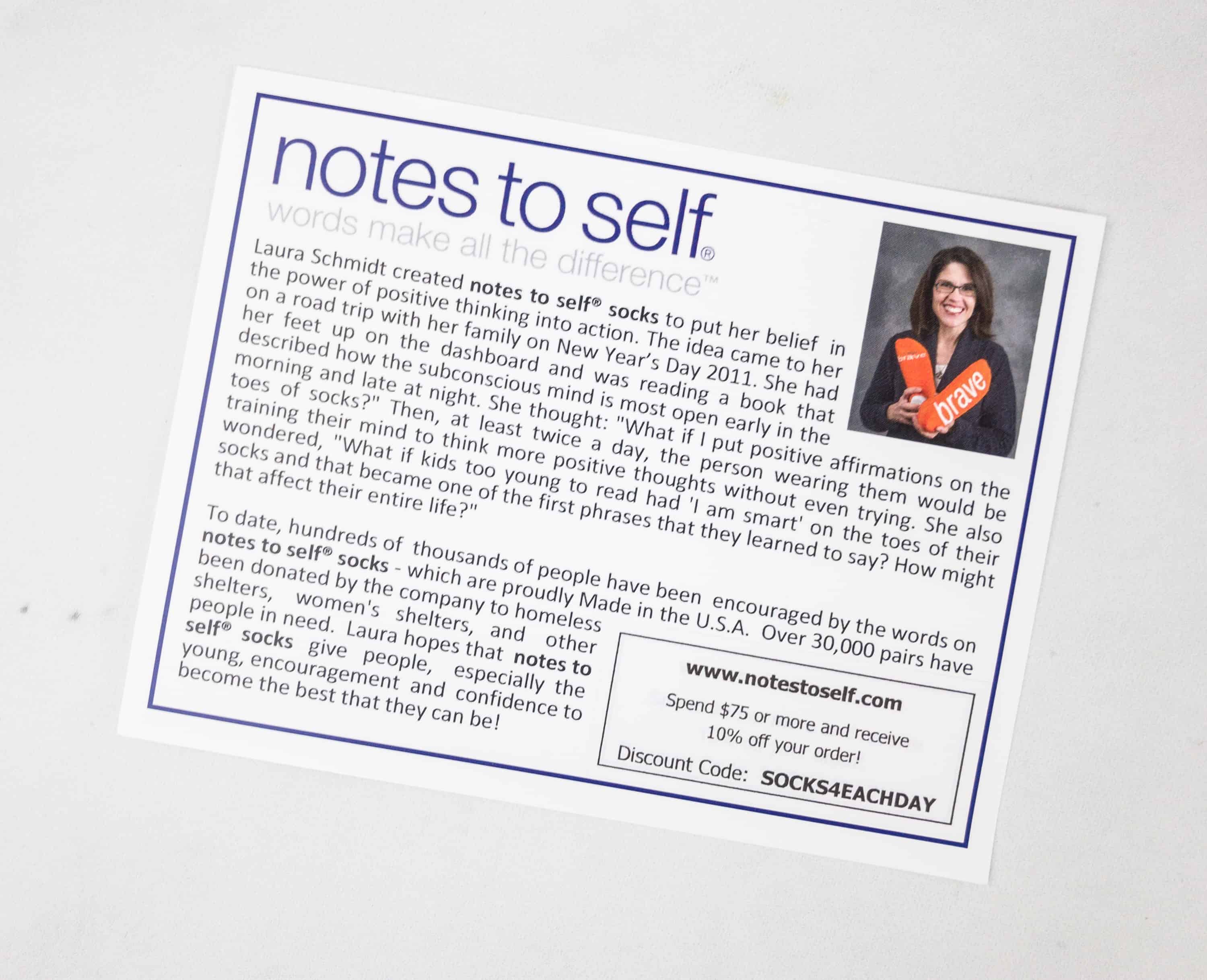 Notes To Self Positive Affirmation Socks and Stickers. The card indicates the creator's reason for having this brand, plus a 10% off discount code when you spend at least $75 at Notes To Self website.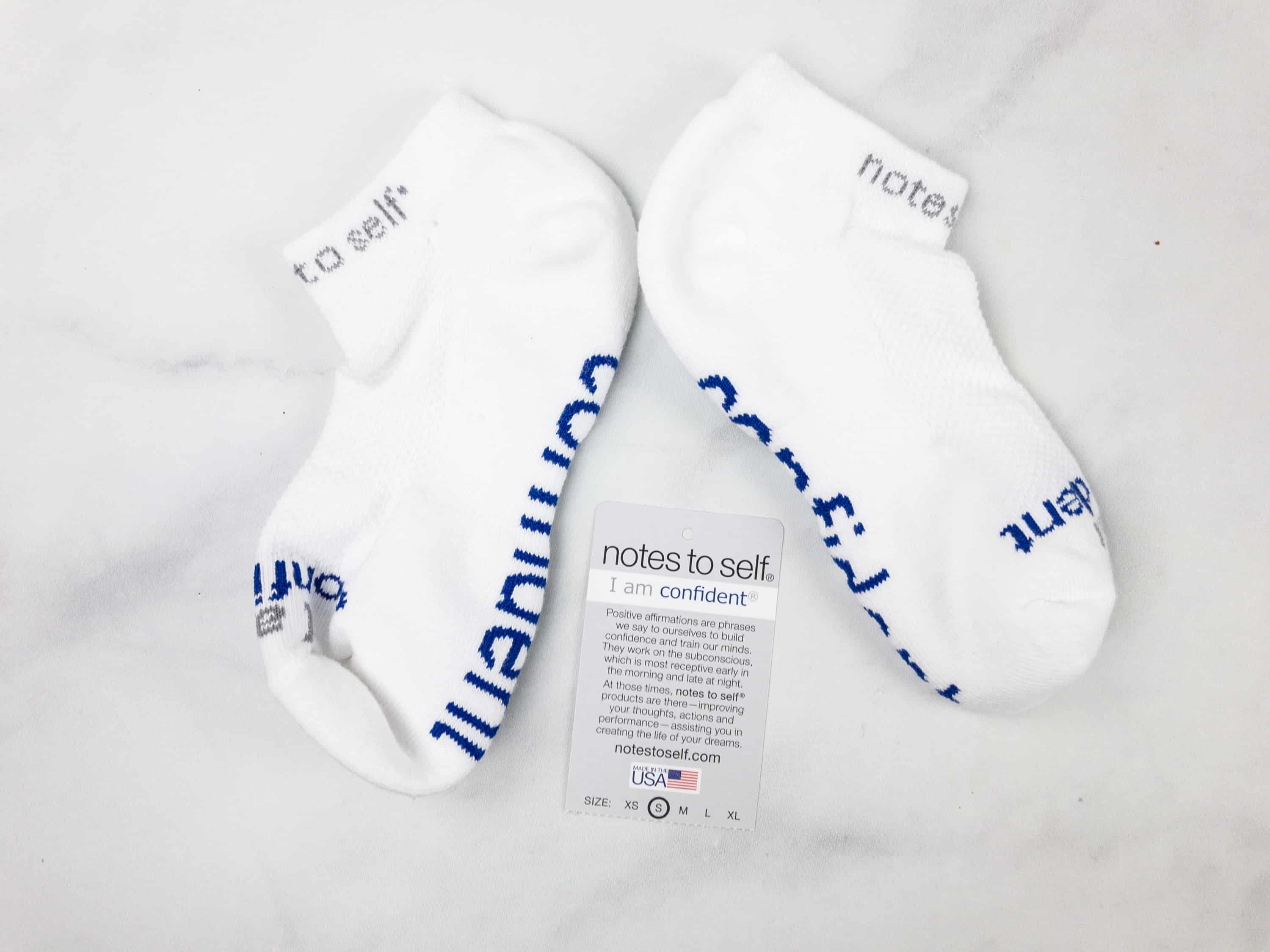 The creator of the socks always believe in positive affirmations and she thinks it's a good idea to start them young.
The word confident is written on the toes and the soles of the sock. It will be the first thing the kids will see upon looking at their feet, a constant reminder to be confident with themselves.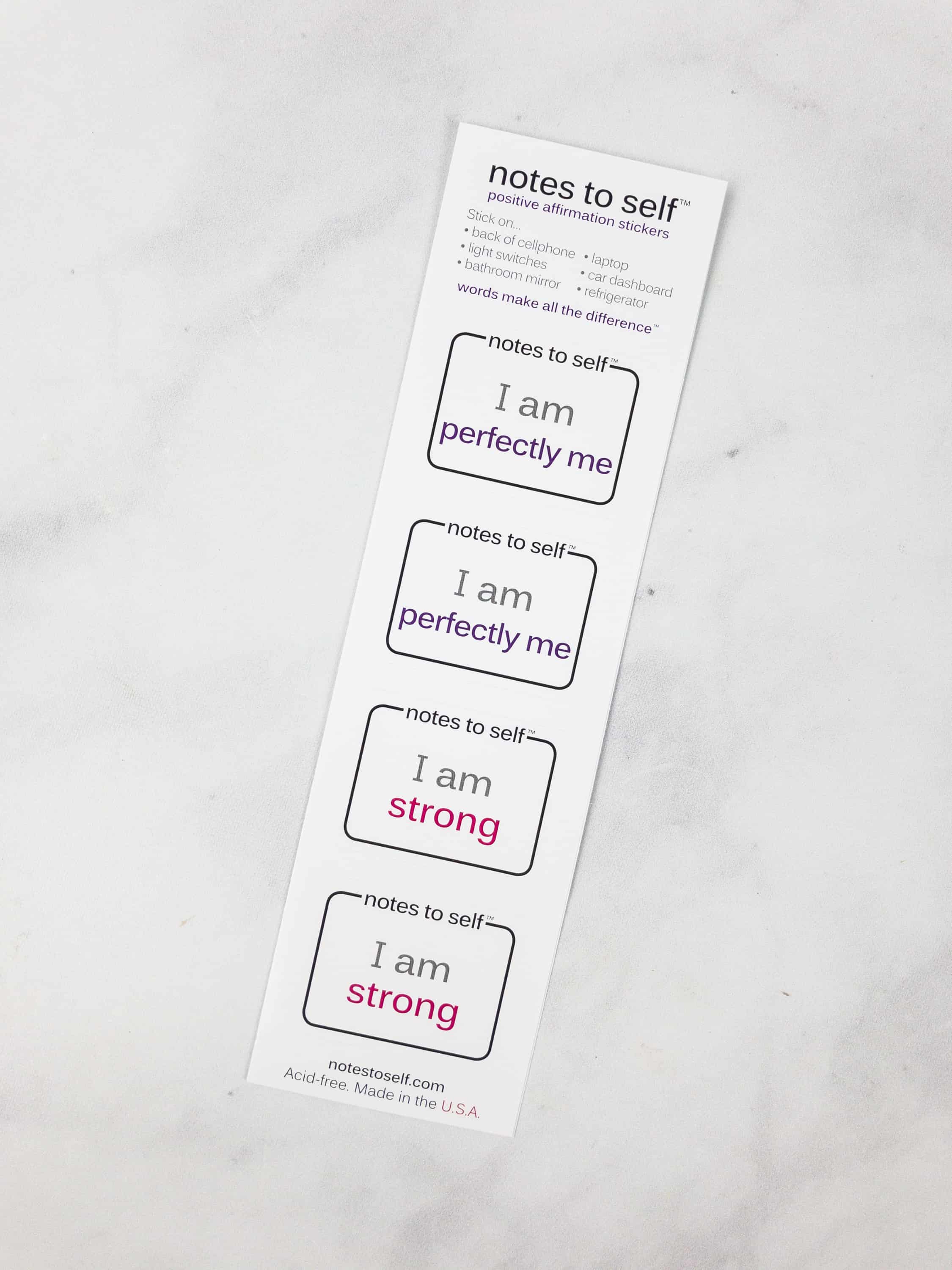 There are also positive affirmation stickers that can be used on notebooks, journals, or just about any surface that your child will easily see.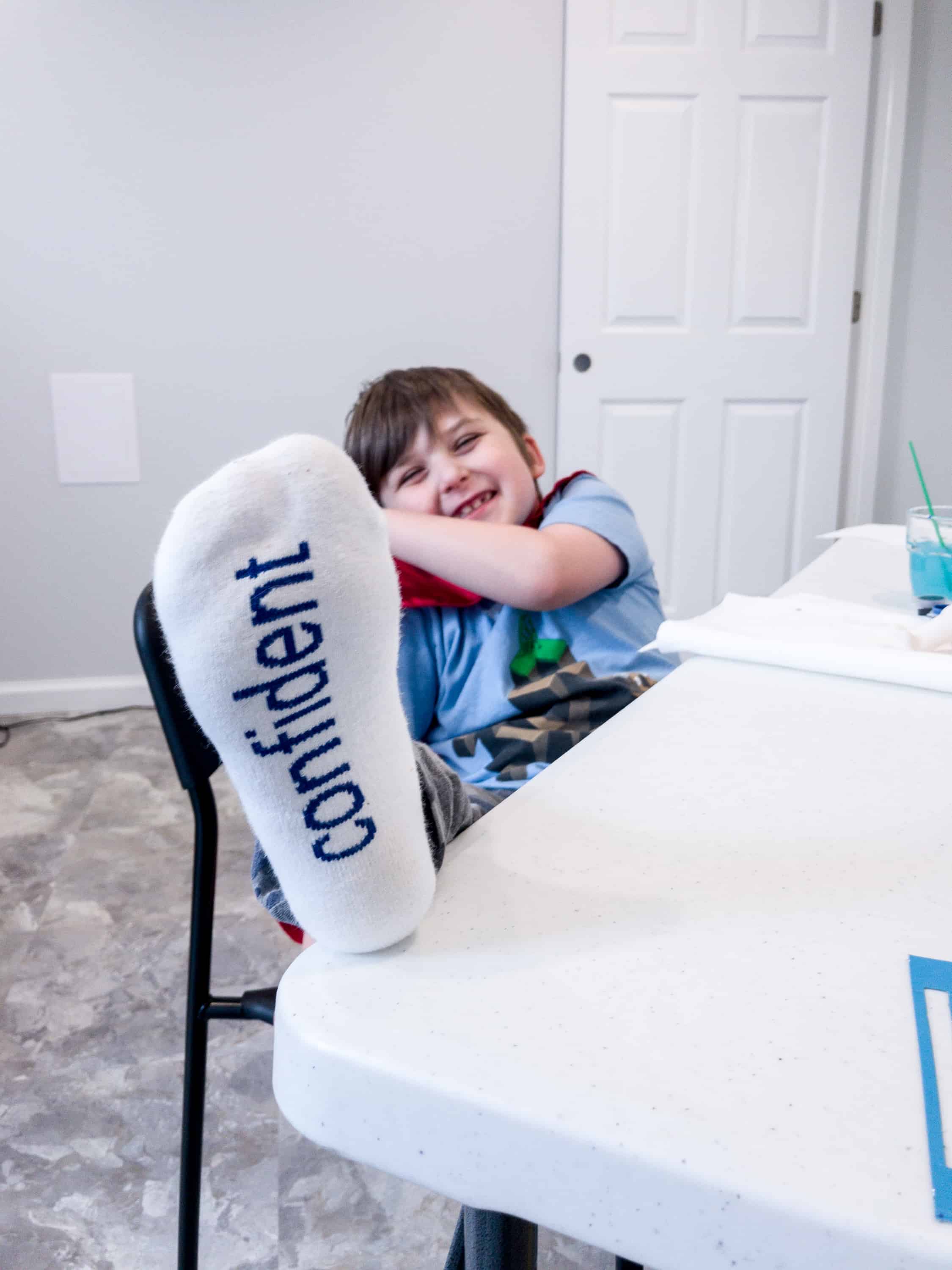 He's having fun with his socks! I made him read the message a couple of times!
There's nobody that can tell us to be confident like ourselves. Wonder Crate goes deep this time and wants to enlighten our kids about the importance of confidence and how they see themselves. The box inspires them to be heroes and not be bullied or bullies. It gears them up to be strong and self-aware individuals. I truly appreciate Wonder Crate for this unique theme and curation. Even the parents become involved in the process. They offer kids a different style of learning experience and that makes them yearn for more. My son really loved this box and all the crafts from the activities are squirreled carefully in his room – it was perfect for a sensitive and anxious kid!
What do you think of the Confidence Box from Wonder Crate?