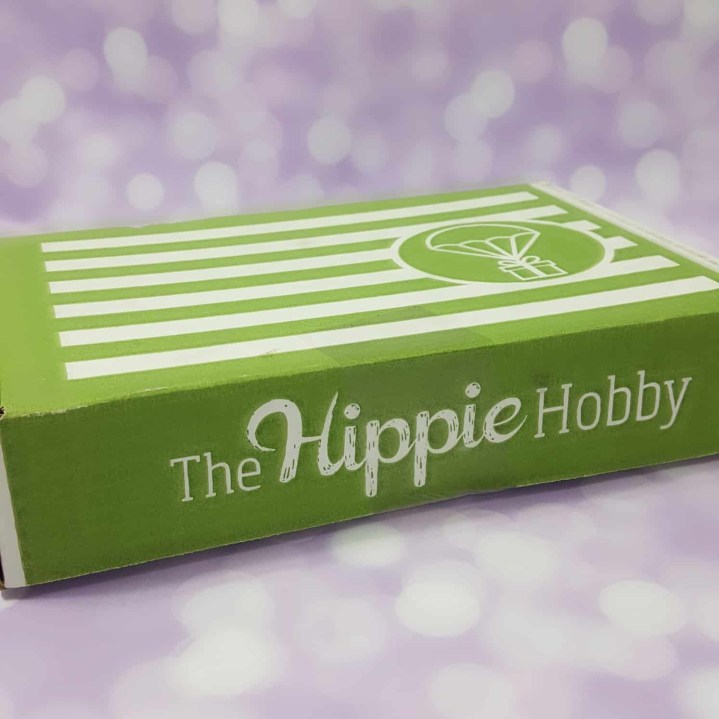 The Hippie Hobby is a bi-monthly craft subscription box. In every box, you'll receive a surprise crafting kit, which incorporates recycled, upcycled, or natural elements (the "Hippie" part!).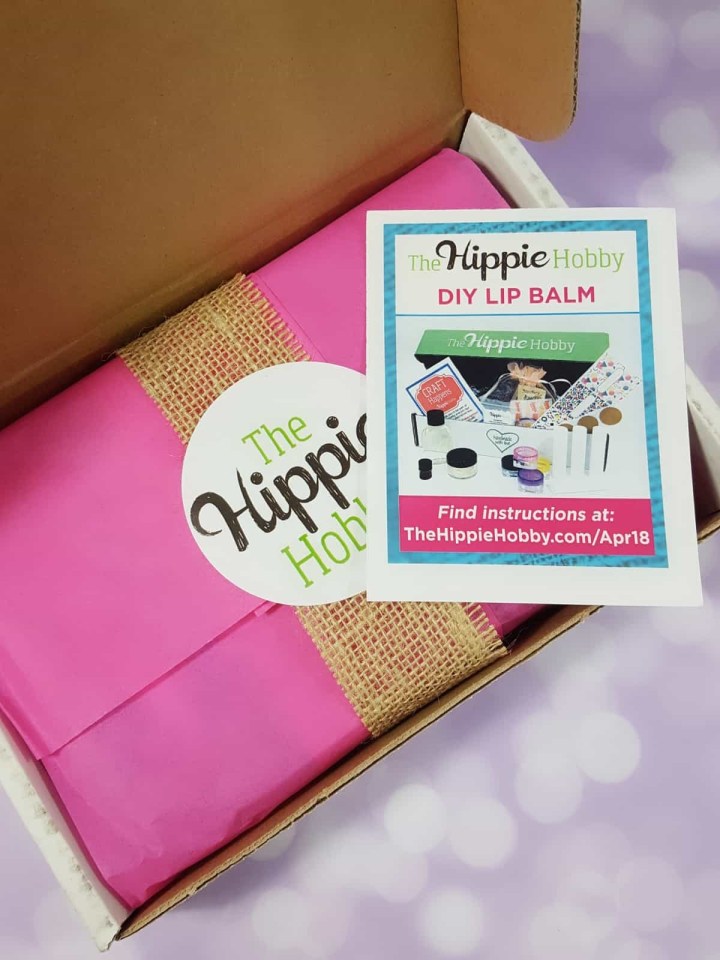 This month's craft is DIY Lip Balm!
DEAL: You can save $7 on your first box with coupon code HELLO!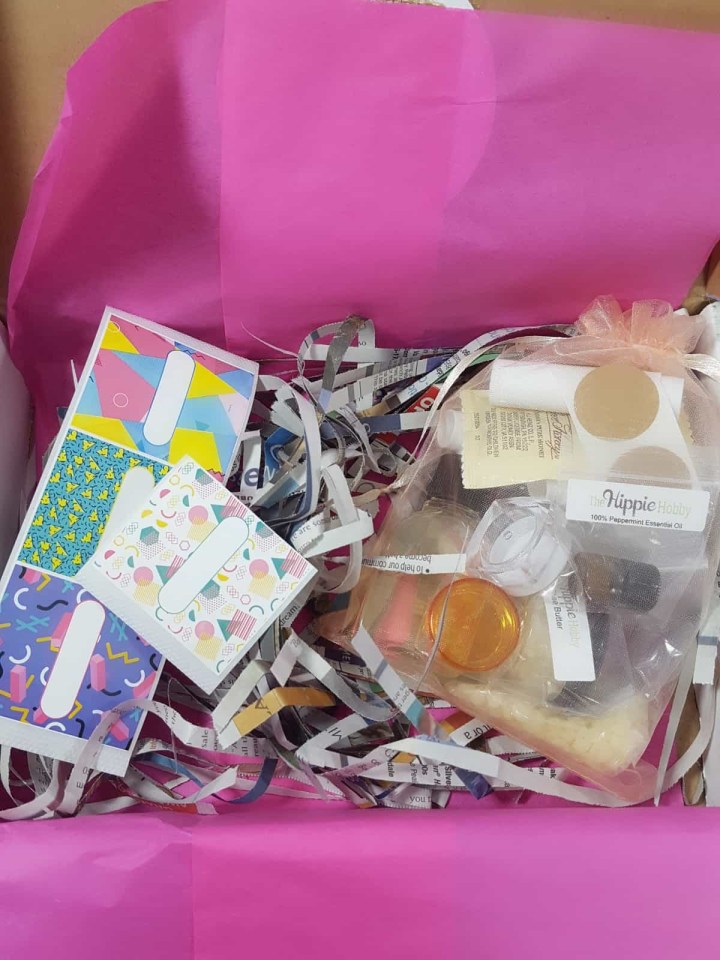 Bright pink tissue this month with the same upcycled squiggles to keep everything safe in transit.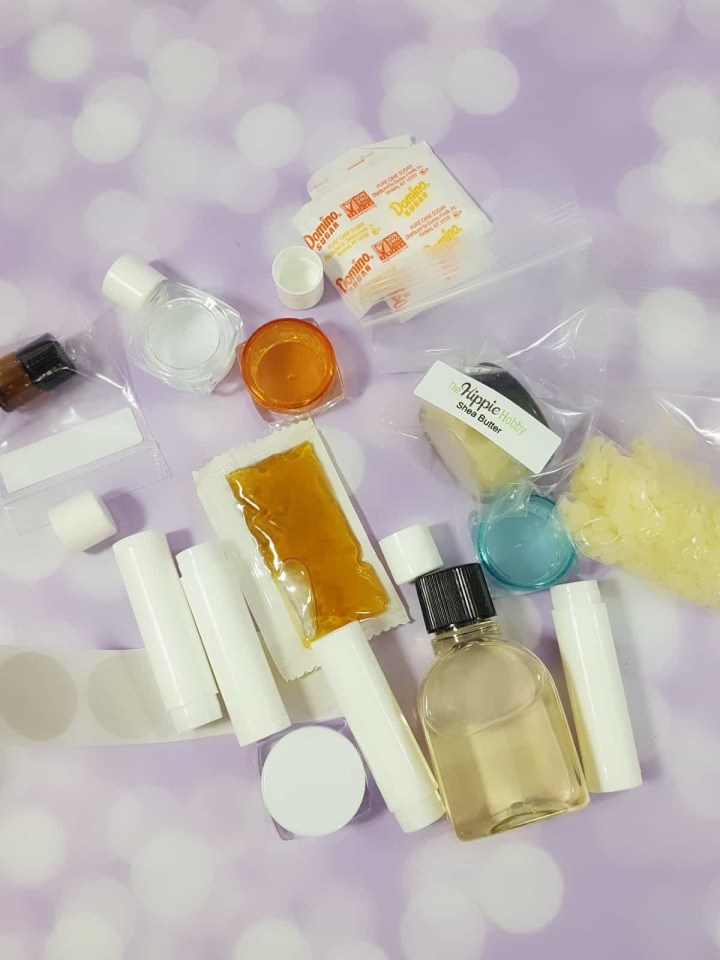 All of the supplies to make the lip balm.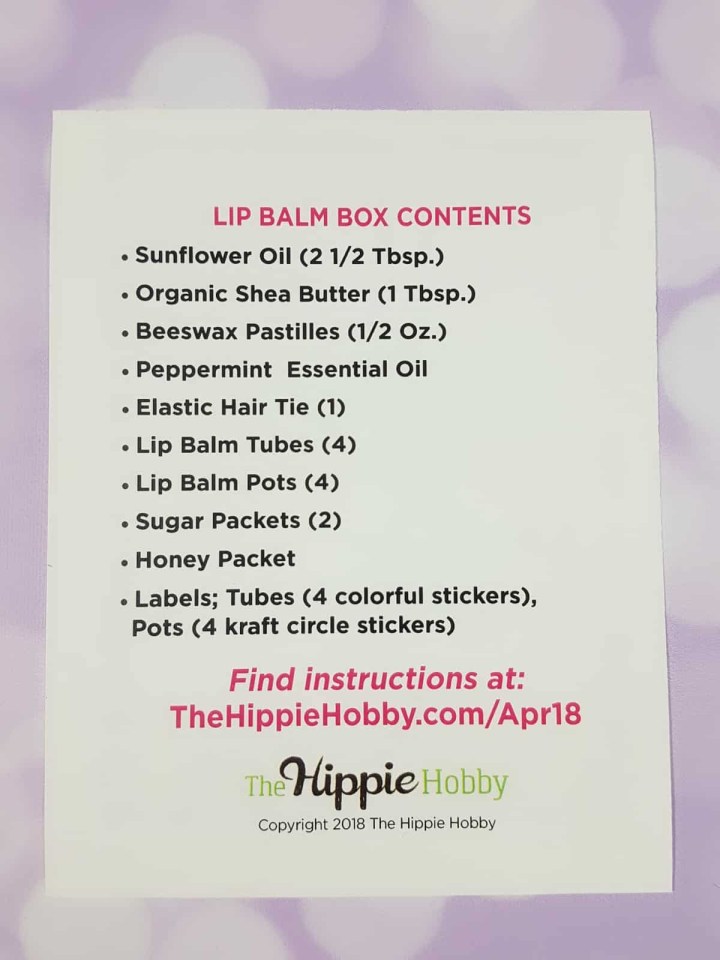 The information card provided now sends us to their website for instructions.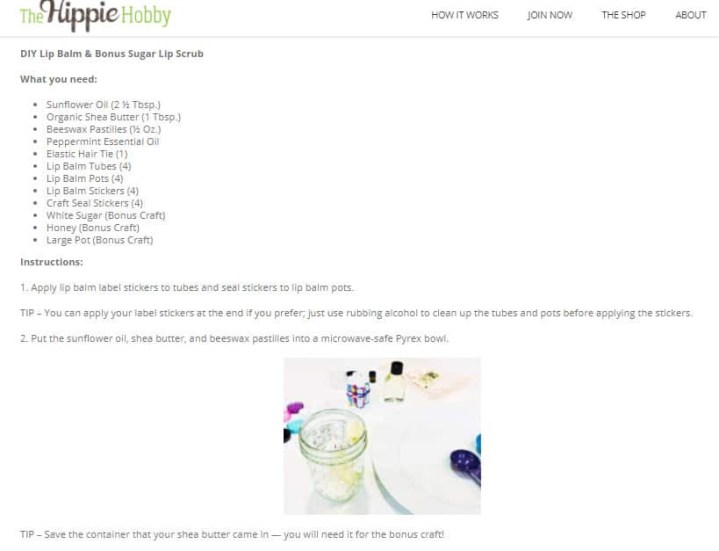 Here are just a couple screen shots of the instructions. They are very detailed, easy to follow and have colored pictures to go with them. They even have some tips for your creation as you move along!
First up is to melt all the ingredients and add the peppermint oil until you get the scent that you like.
We then poured the mixture into the tubes and let it cool. Hippie Hobby had us add stickers to the tubes before we poured but if you had not they told us how to apply them after.
Some of the balm in one of the pots. To get the colored balms Hippie told us to add just a little shavings of our favorite lipstick. What a great hack to get some colors into the homemade lip balm.
All of the finished tubes and pots all ready to go.
Another super fun The Hippie Hobby box this month. I'm a lip balm junkie and am always applying it. I have to be careful with the ones that I use since some are so drying or some are so waxy that they don't work either. These were easy to make and went on smooth and ready to go. I wore it all day and it stayed on and felt so good. I'm going to keep this plan going and hopefully make some more in the future. Hippie Hobby always sends easy to do projects that we love to make and I just never think of on my own.  Being "Hippie" can be so much fun!
Do you like to craft? What do you think about this months project?