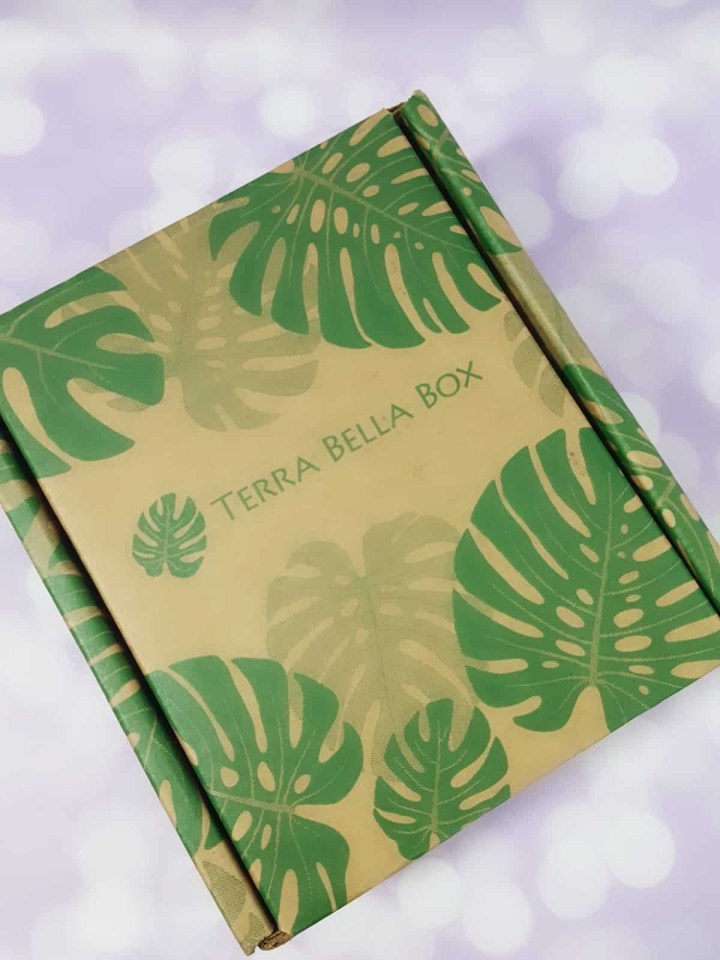 Terra Bella is a monthly subscription box of natural, artisan products for your bath and beauty routine. Each box has 3-4 products and free shipping in the U.S. We are back to the normal box this month and it is still so pretty.
The products are handmade, animal cruelty-free, and made in small batches by small businesses from ethically sourced ingredients. Products can include cleansers, moisturizers, masks, exfoliators, hand and nail products, hair products, bath products and such. Terra Bella was created by Kate Gray. Her goal is to fill your cabinets with every beauty product that you might need. And with that in mind, each month is filled with a wide variation of useful products.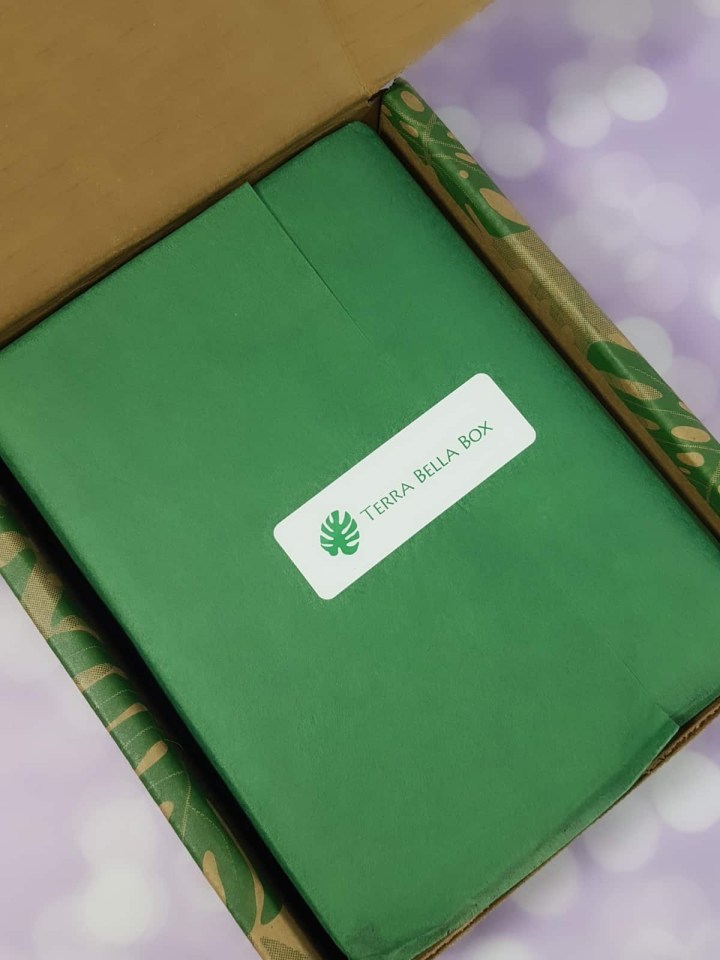 The Terra Bella Box is $32.95 a month, auto renewing. The Make Up Edit box (which is at least 3 make up only products) is $29.95. You can switch between Terra Bella or the Make Up Edit each month.
DEAL: Save 10% on your subscription! Use coupon code HELLO10.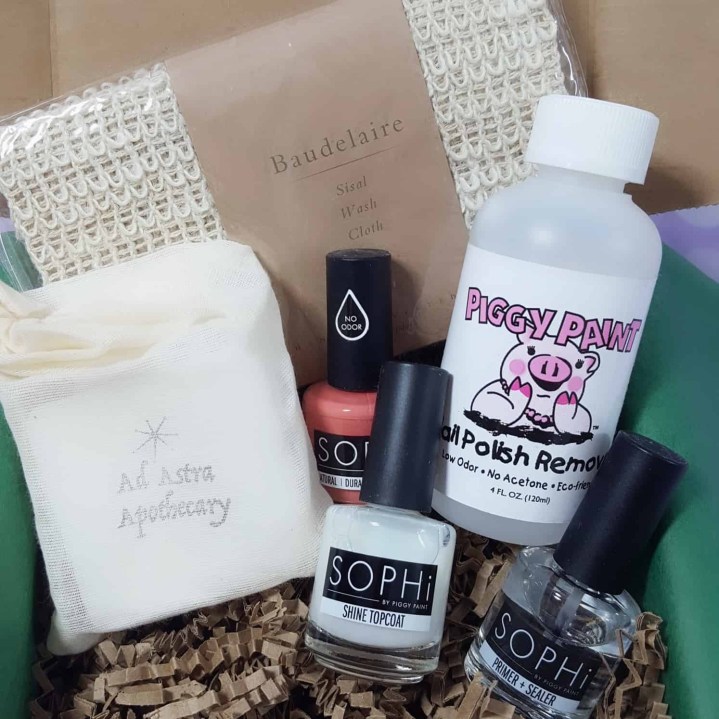 Everything in my March 2018 box!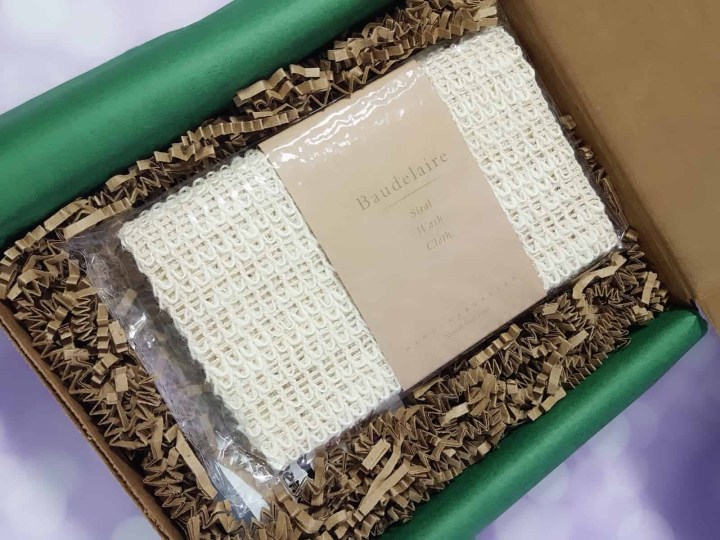 When I first peeled back the green tissue one of the items was on top and the rest are all nestled deep in the brown squiggles.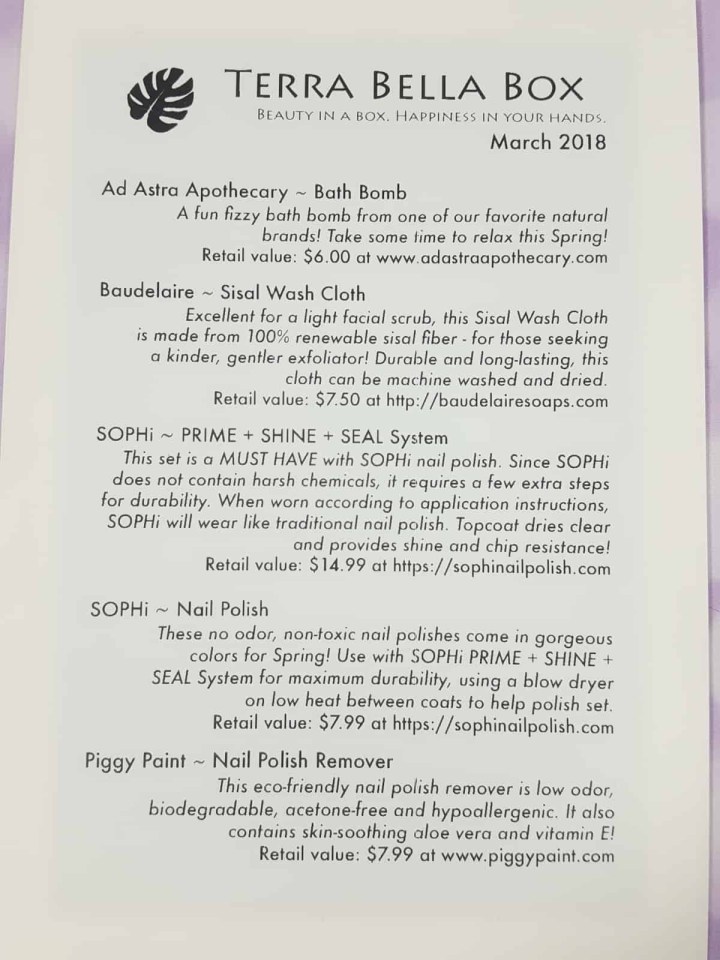 Each box comes with an info sheet that tells what is included in the box and then links to find them online when you want to order more.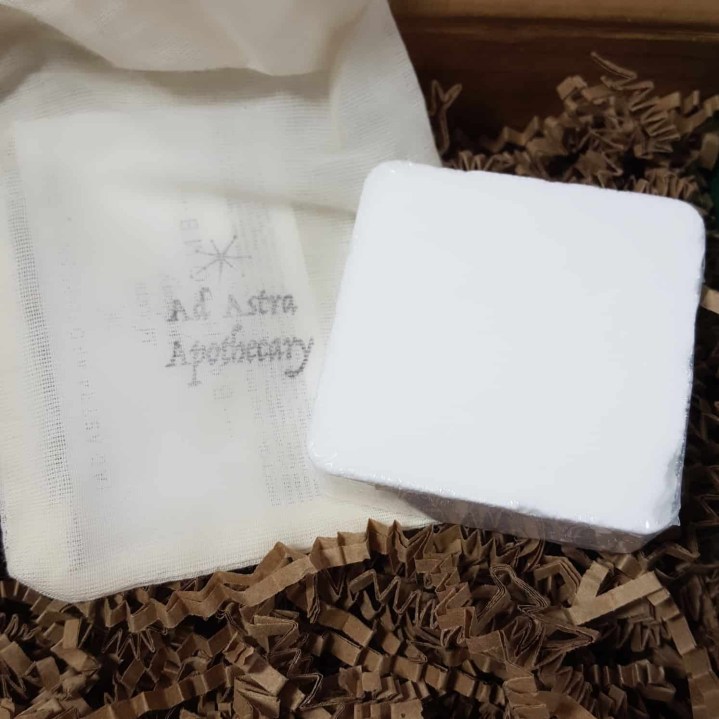 Ad Astra Apothecary ($6.00) – A fun and fizzy bath bomb with a great way to relax.
Baudelaire Sisal Wash Cloth ($7.50) – This sisal wash cloth is made from 100% renewable sisal fiber to give a gentler, kinder defoliator. With spring and summer coming up I will need some extra exfoliation and I love the idea of a renewable option.
SOPHi Prime + Shine + Seal System and nail polish – A no odor, non-toxic nail polish in a nice neutral springy color. SOPHi does not contain any harmful chemicals so it requires a couple extra steps when applying but when done it will wear like traditional nail polish and when the topcoat dries it will provide a shine and be chip resistant.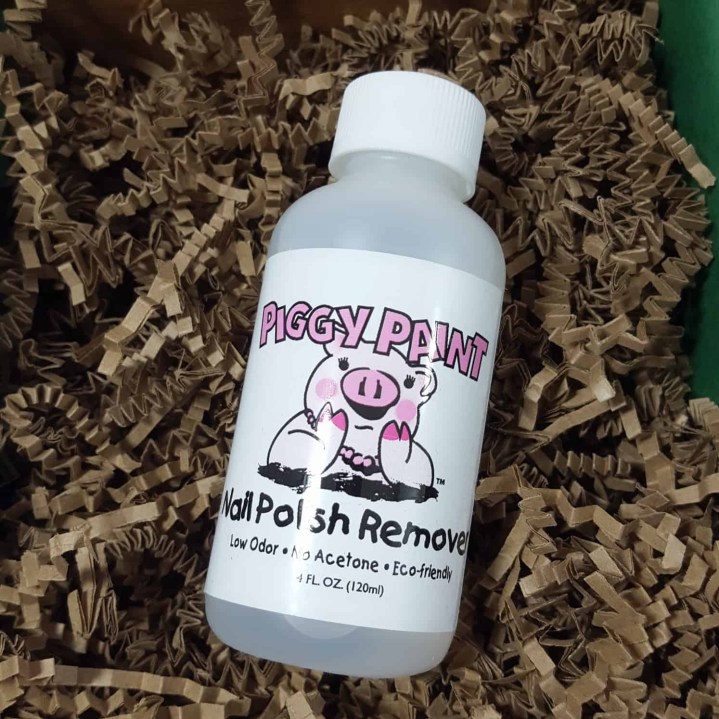 Piggy Paint Nail Polish Remover ($7.99) – I had never thought about the polish remover but I have used the nail polish with the kids before. This is a great idea an is a low odor, biodegradable, acetone-free and hypoallergenic remover.
Another great box from Terra Bella Box this month. I've been pretty obsessed with painting my nail recently and getting a healthier version for them is a plus in my book. I love finding new brands and ways to do things and Terra Bella always introduces those to me.  I'm ready to get my bath in and exfoliate my skin before getting my nails all pretty. What a great evening plan!
Which product was your favorite in this month's Terra Bella Box?