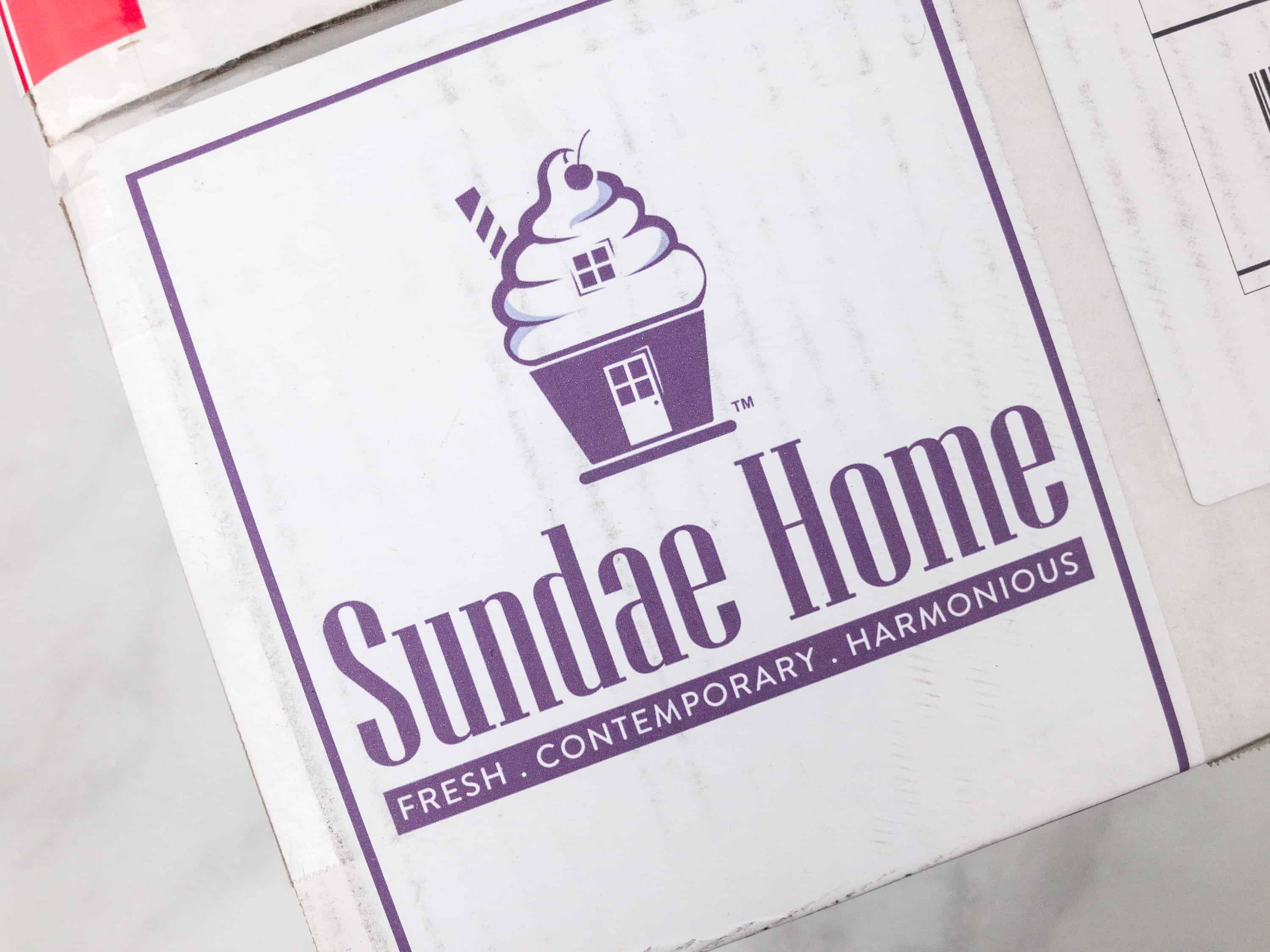 Sundae Home is a premium home decor subscription box that delivers 4-6 high quality home goods and products with over $100+ per box retail value for $54.99 per month.
FYI – the February box is the last monthly box for Sundae Home – it's moving on to a bimonthly subscription for March-April.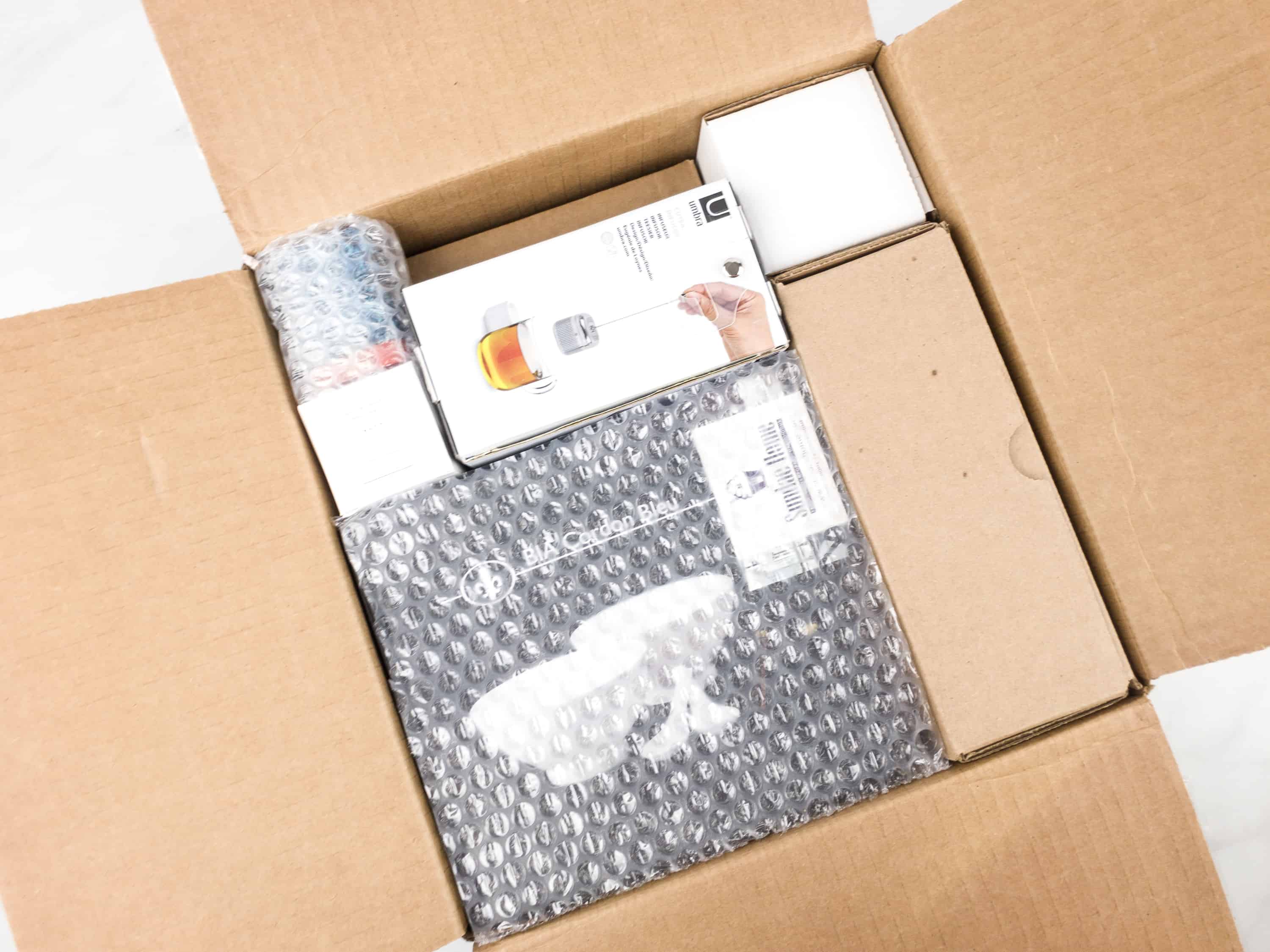 The theme this month is EAST MEETS WEST.
DEAL: Receive a free bonus item with any length subscription! Use coupon code HELLOBONUS.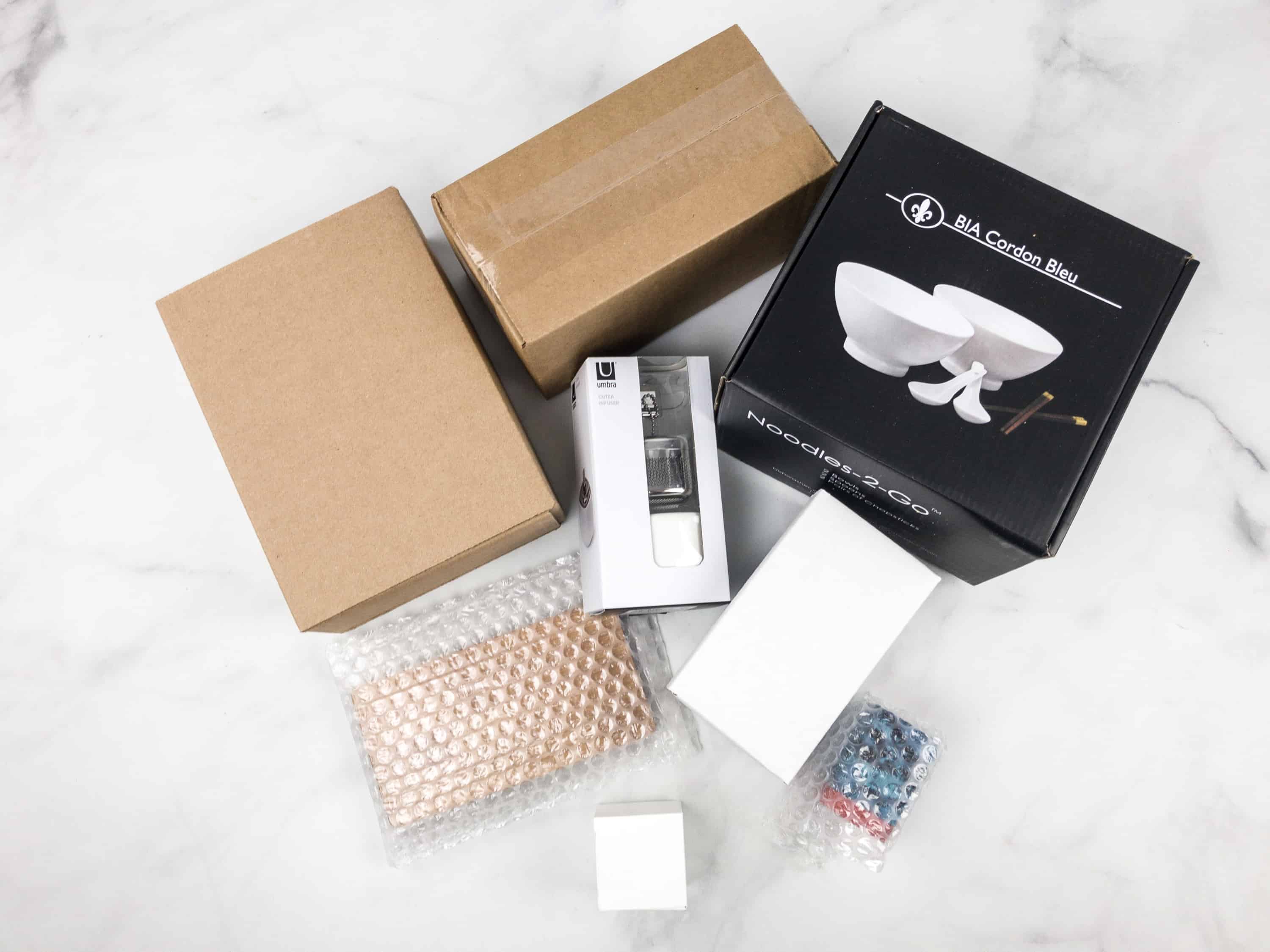 Fragile items were bubble wrapped for protection.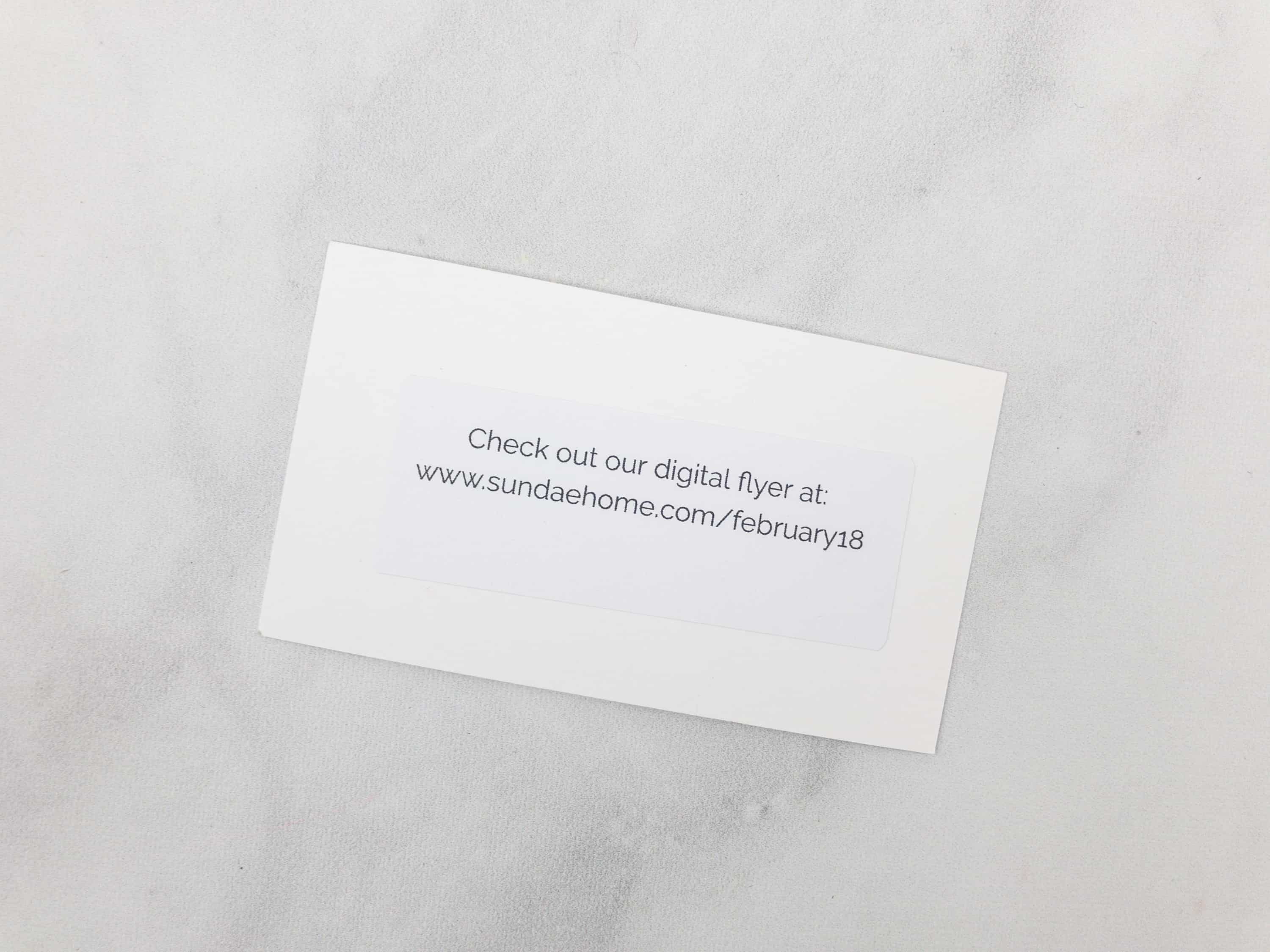 Instead of the card, they now have a link to a digital flyer.

The detailed product info is further down the page.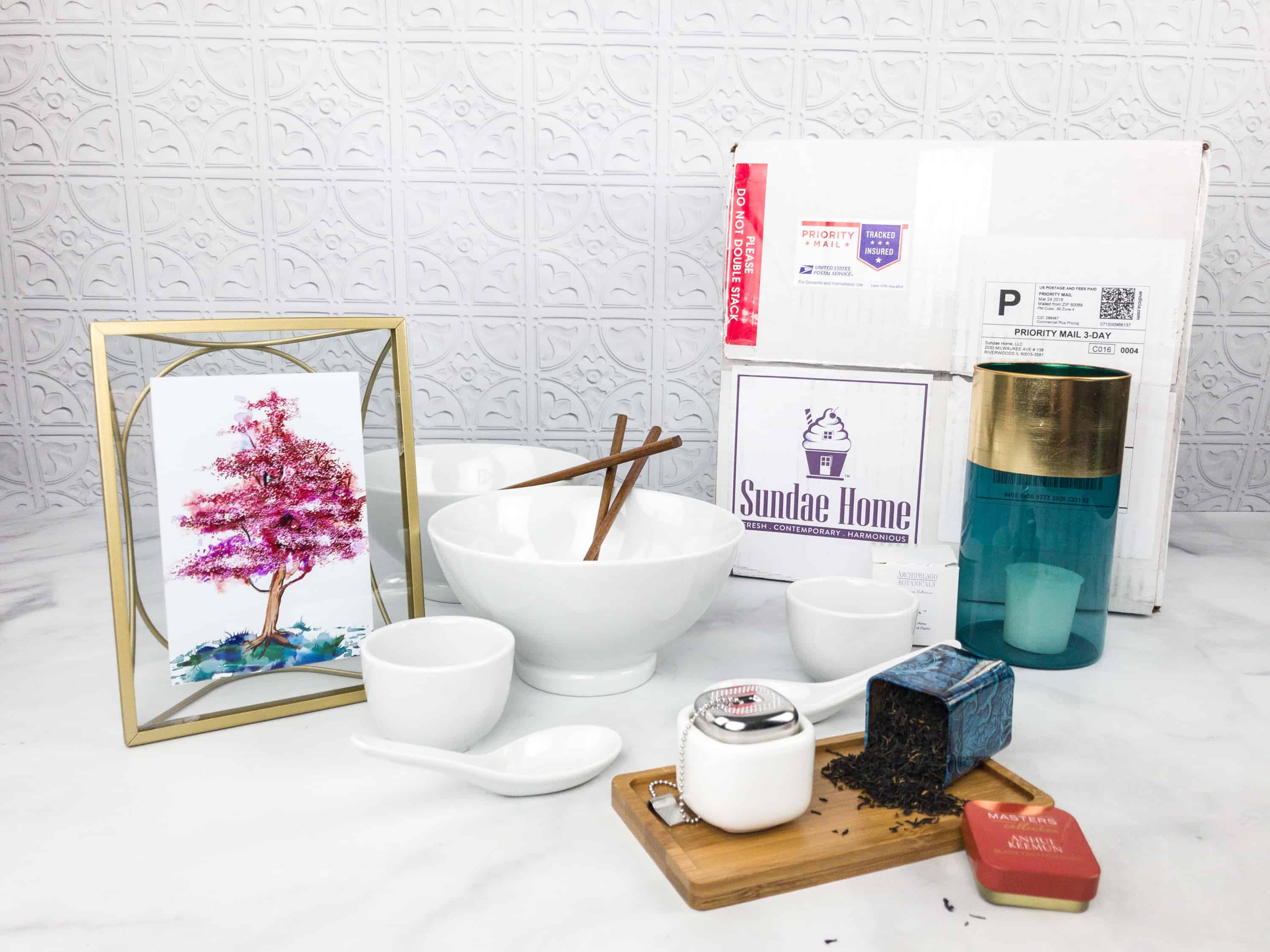 Everything in the February 2018 box!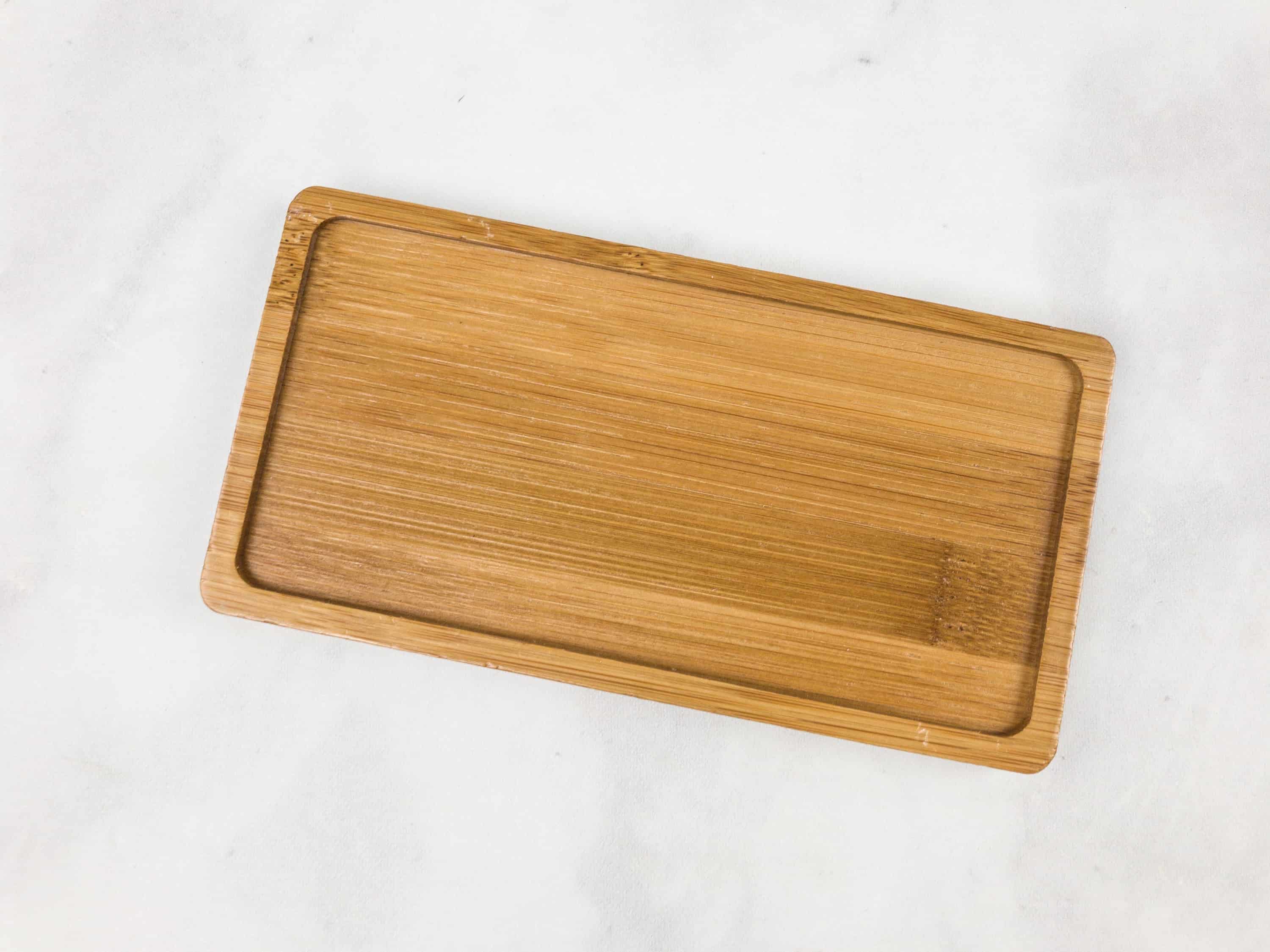 Small Bamboo Teacup (Multipurpose) Serving Tray ($8) Made from bamboo, this serving and drip tray will fit 2 Asian tea cups or 1 tea cup and an infuser.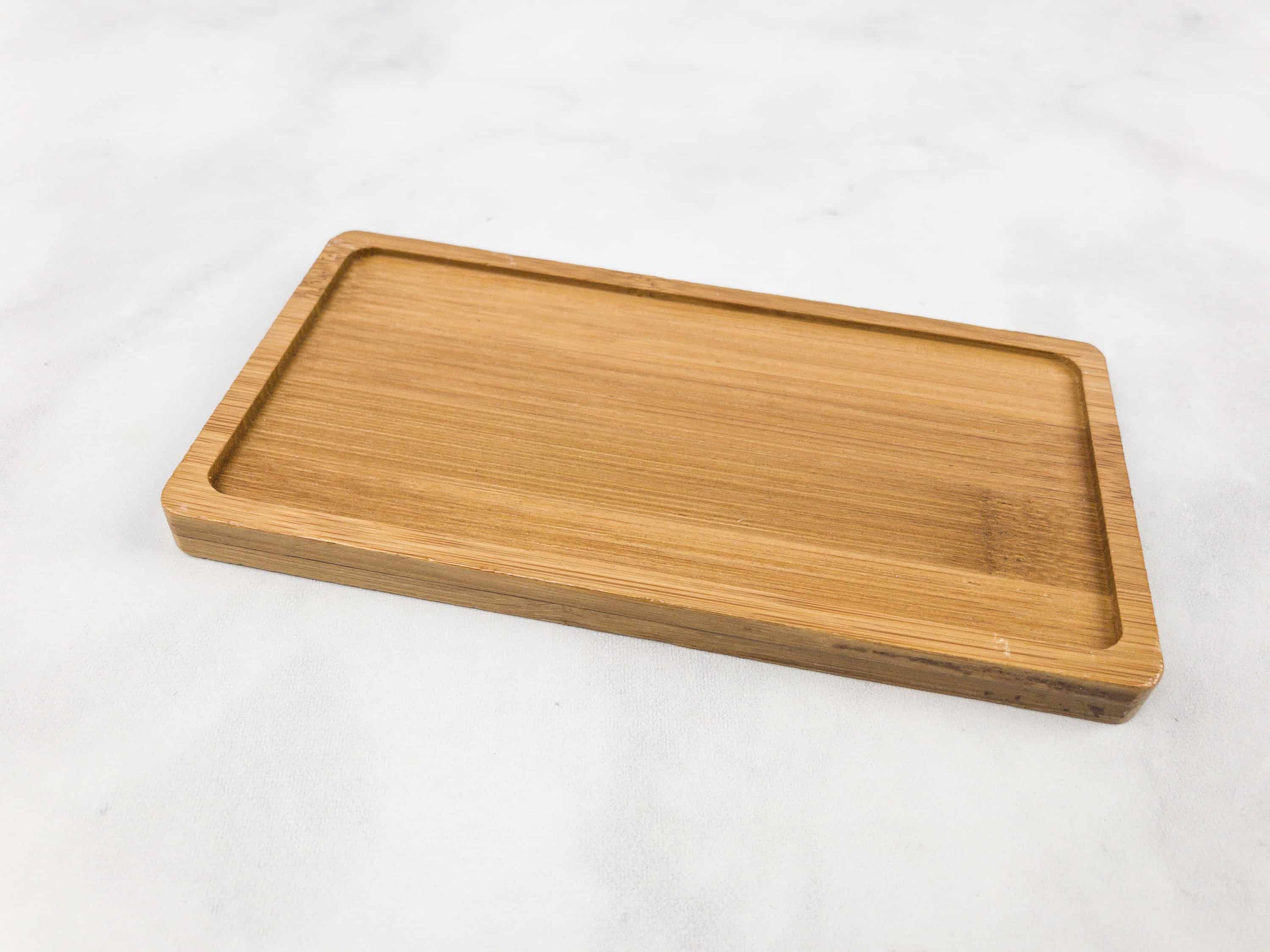 This can also be used to store desktop trinkets such as jewelry, pens, and other personal items.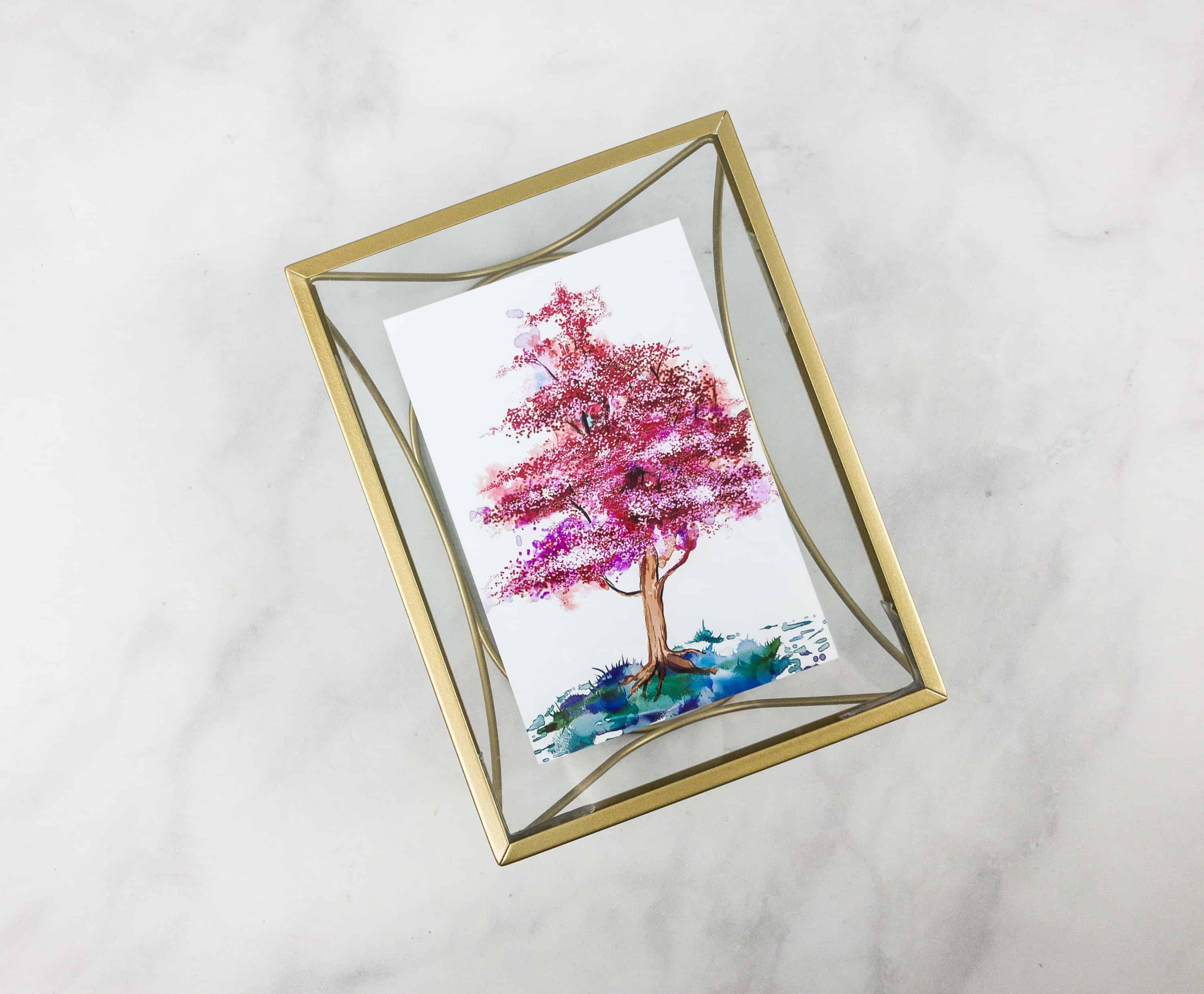 Umbra Arca Picture Display Frame ($15) A contemporary style wire frame made from glass and matte brass metal. It measures 8″ x 6″ x 2 3/4″.
​BONUS: Sundae Home Asian Blossom Tree Watercolor Art ($10) This magnificent watercolor art reminds me of the beauty of spring.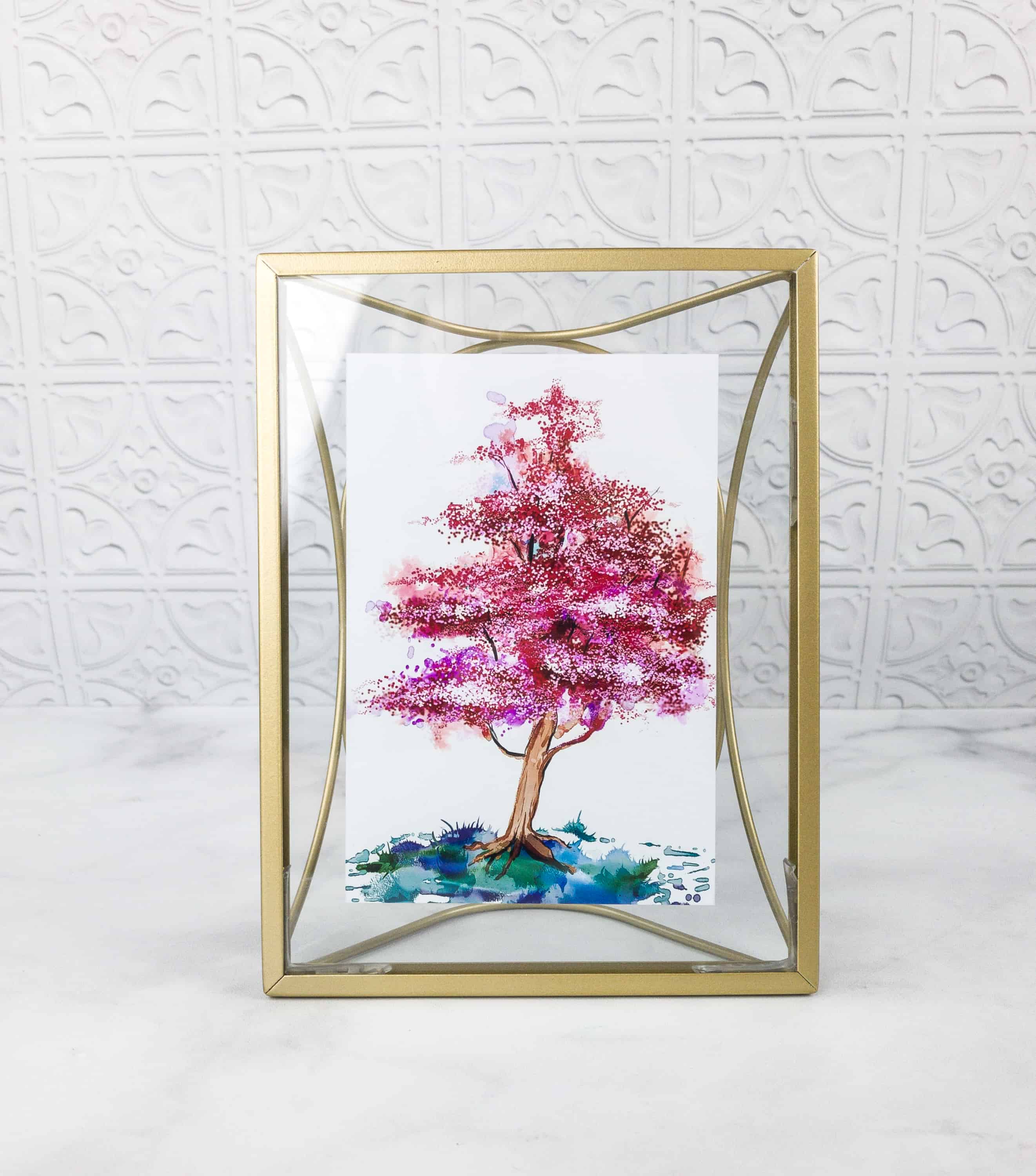 The watercolor painting is apparently inspired by a cherry blossom tree!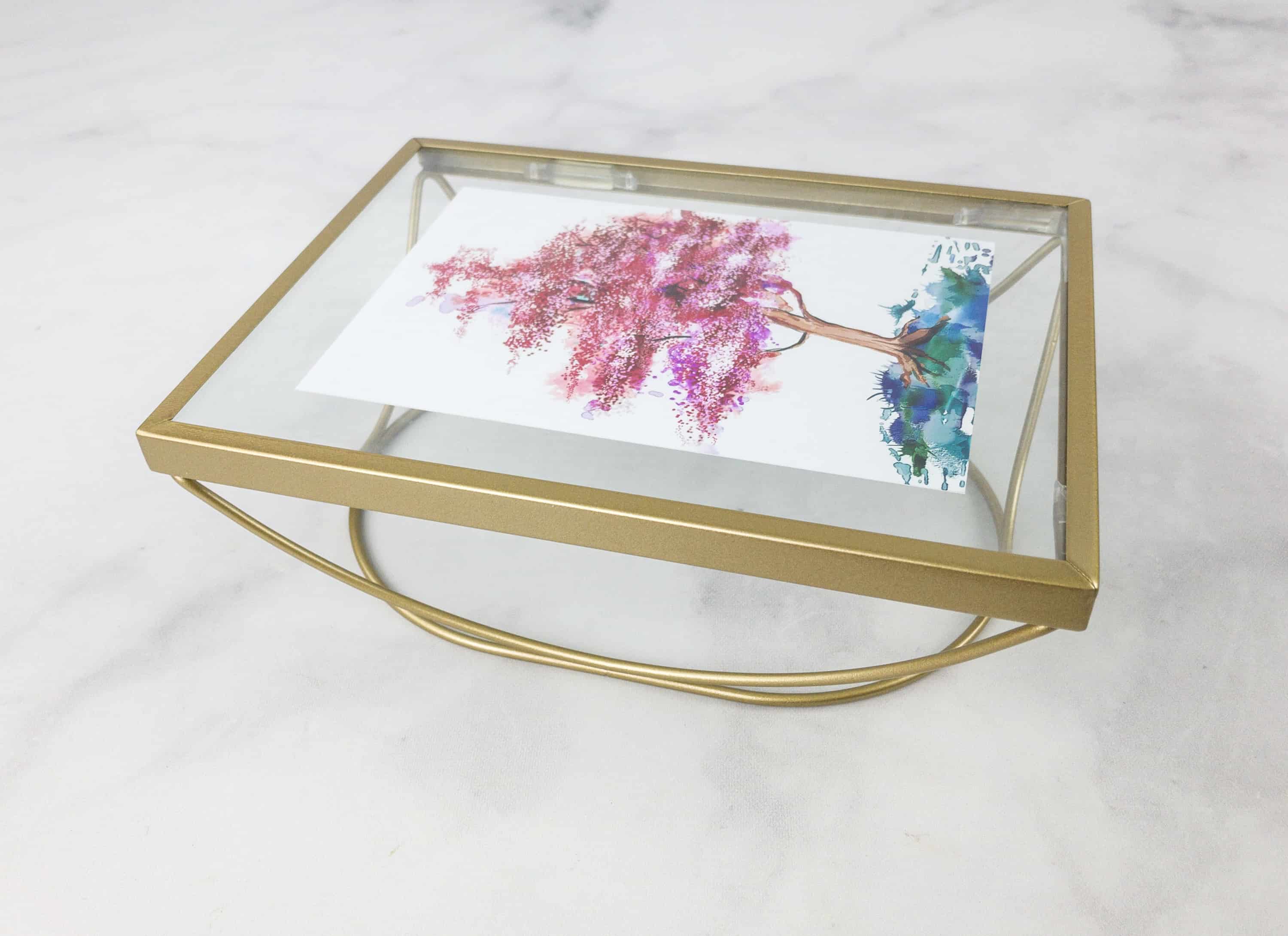 The image looks like it's floating!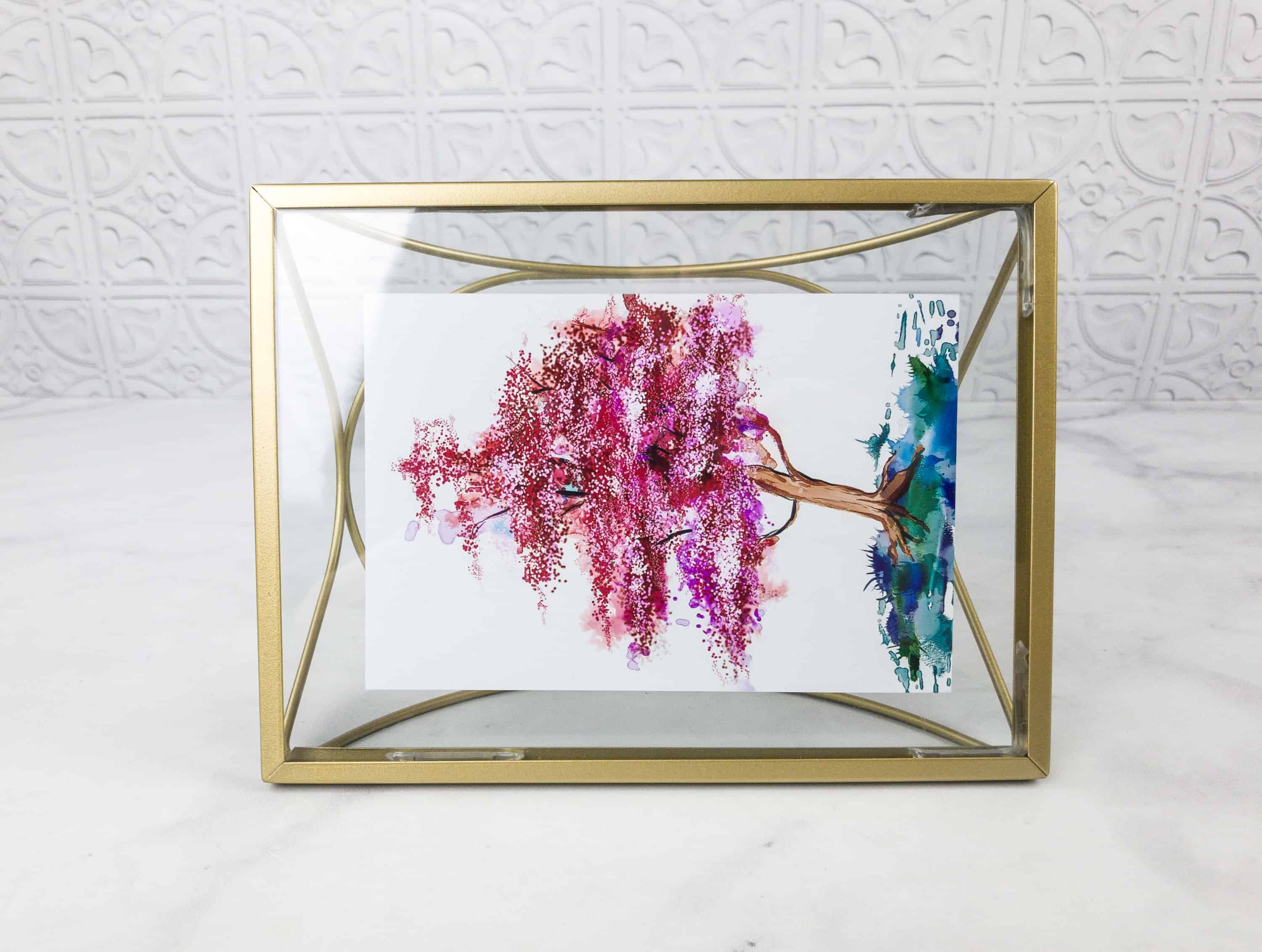 It can be hung or simply placed on a desk, and it's ideal whether for portrait or landscape prints and photos.
Eightmood Riza Vase in Teal+Gold ($25) Subscribers will receive one of these combinations: one vase, OR one votive holder + 3 votive candles (Archipelago Botanicals Dubai, Kashmir, and Luna), OR two votive holders. We received one vase, an elegant-looking cylindrical glass that has a two-tone effect.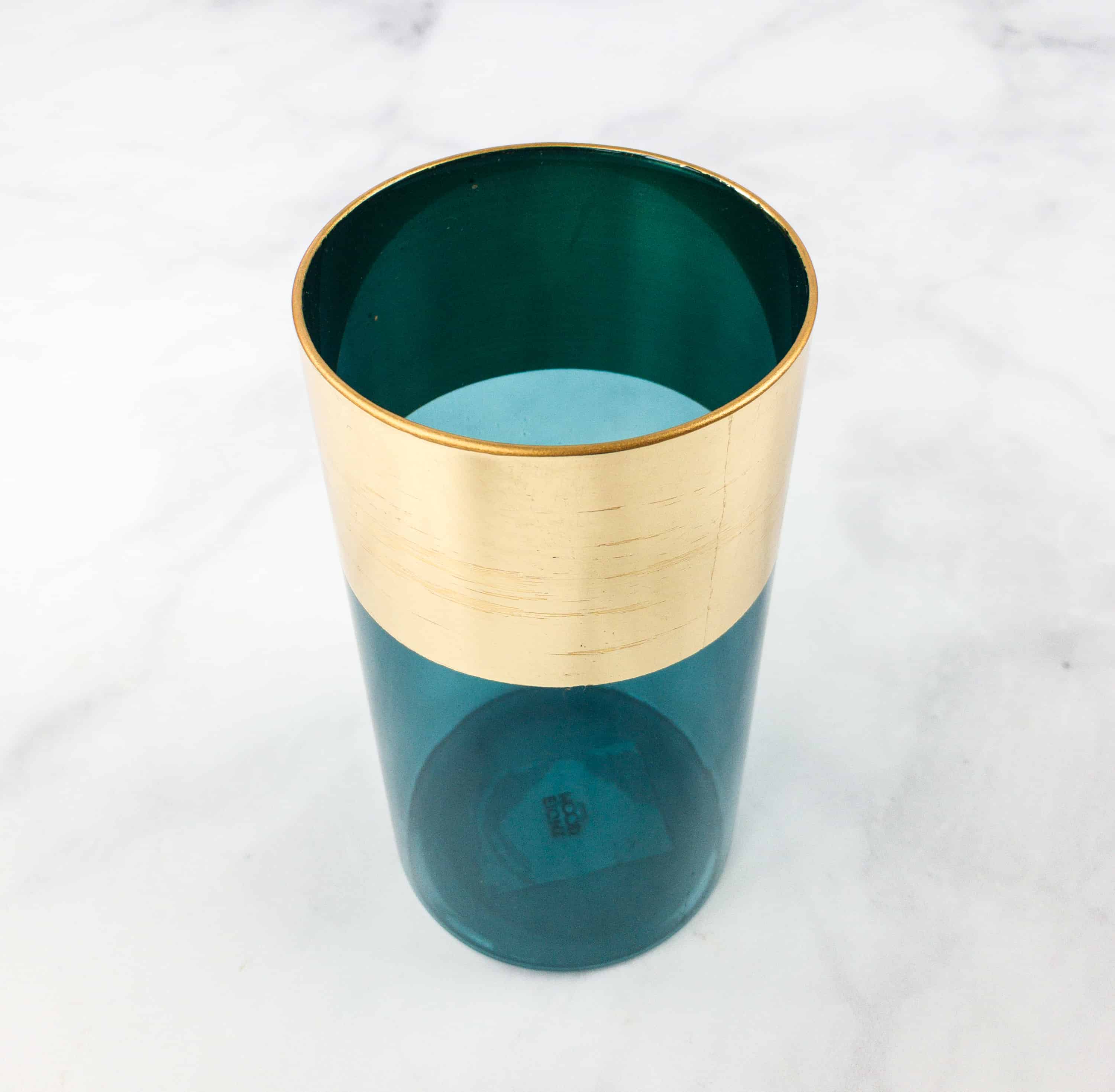 The vase is made with glass and delicate applied gold leaf. It's ideal for flower arrangements or simply for displaying your favorite candles. It measures 3.5″ in diameter and is 7″ tall.
Sundae Home Everything You Need for Tea-For-You or Tea-For-Two ($43) Made of solid porcelain with a white glaze, this pair of tea cups fits perfectly on the bamboo tray.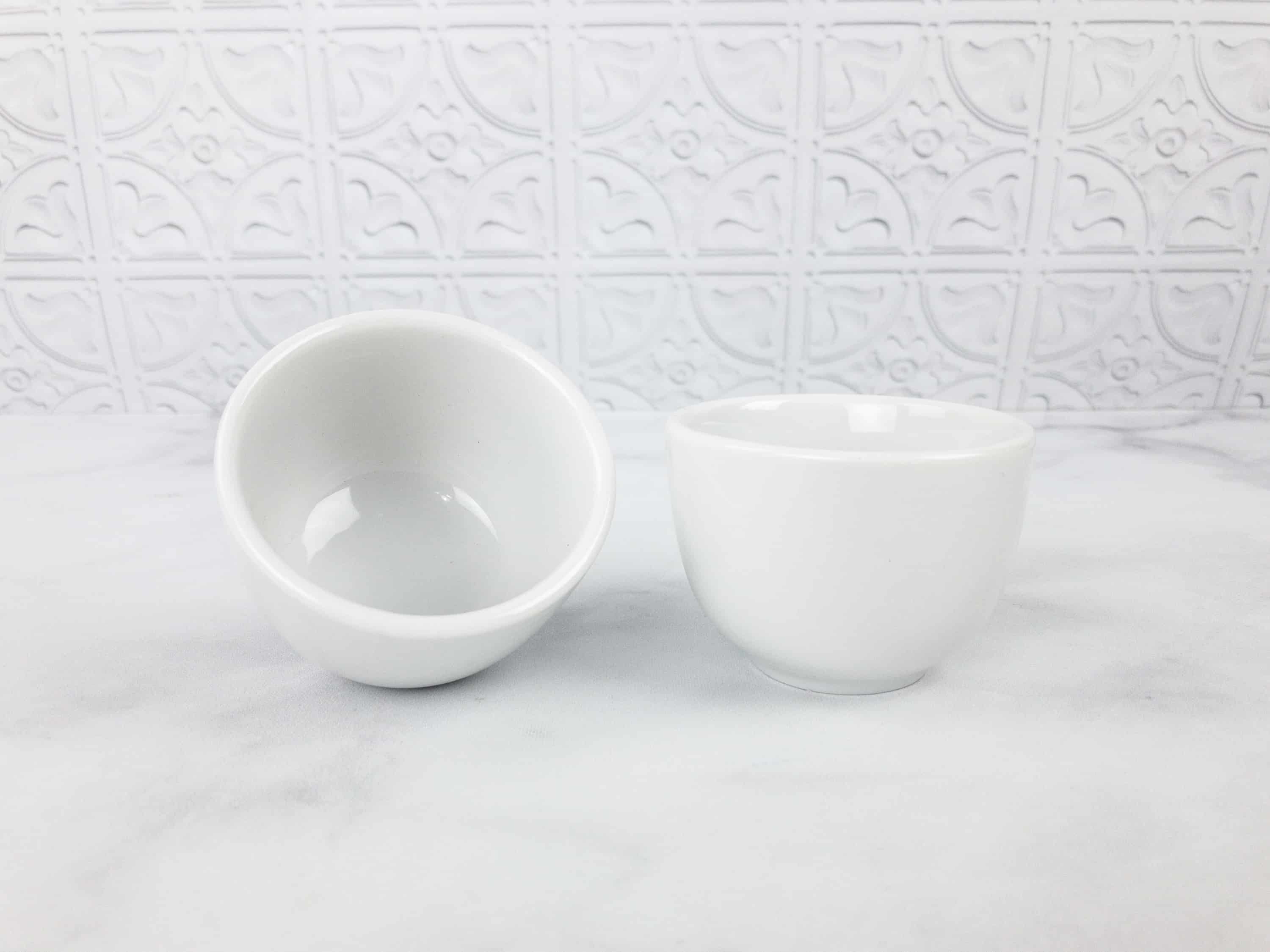 They're a part of Sundae Home's Tea-For-You or Tea-For-Two collection, an Asian-inspired tea set. The cups are dishwasher, freezer and microwave safe. Each cup can hold 4 ounces of liquid.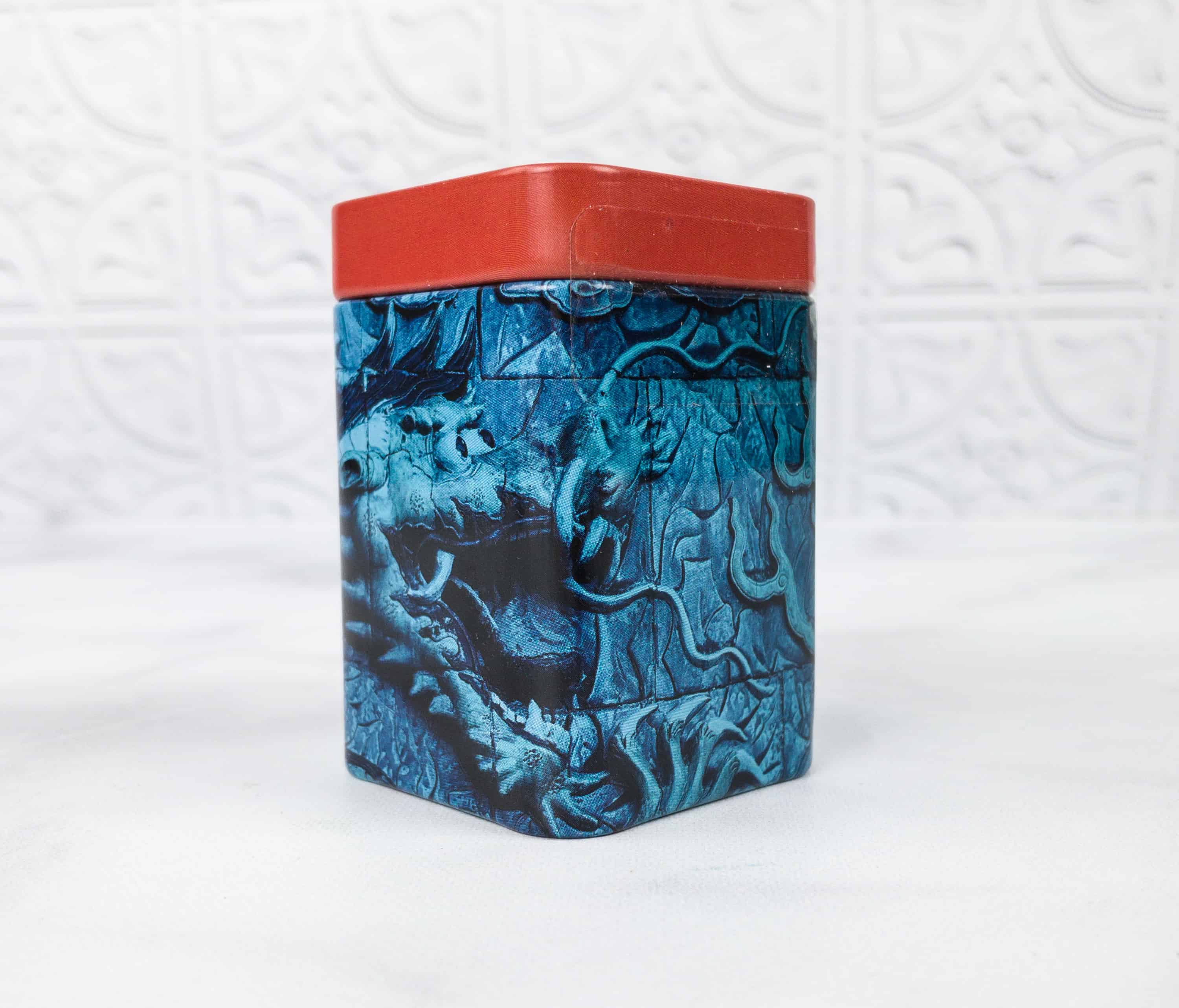 Adagio Masters Collection Loose Tea in Keepsake Tin ($12) We got tea cups, so it's just fitting to receive loose leaf tea.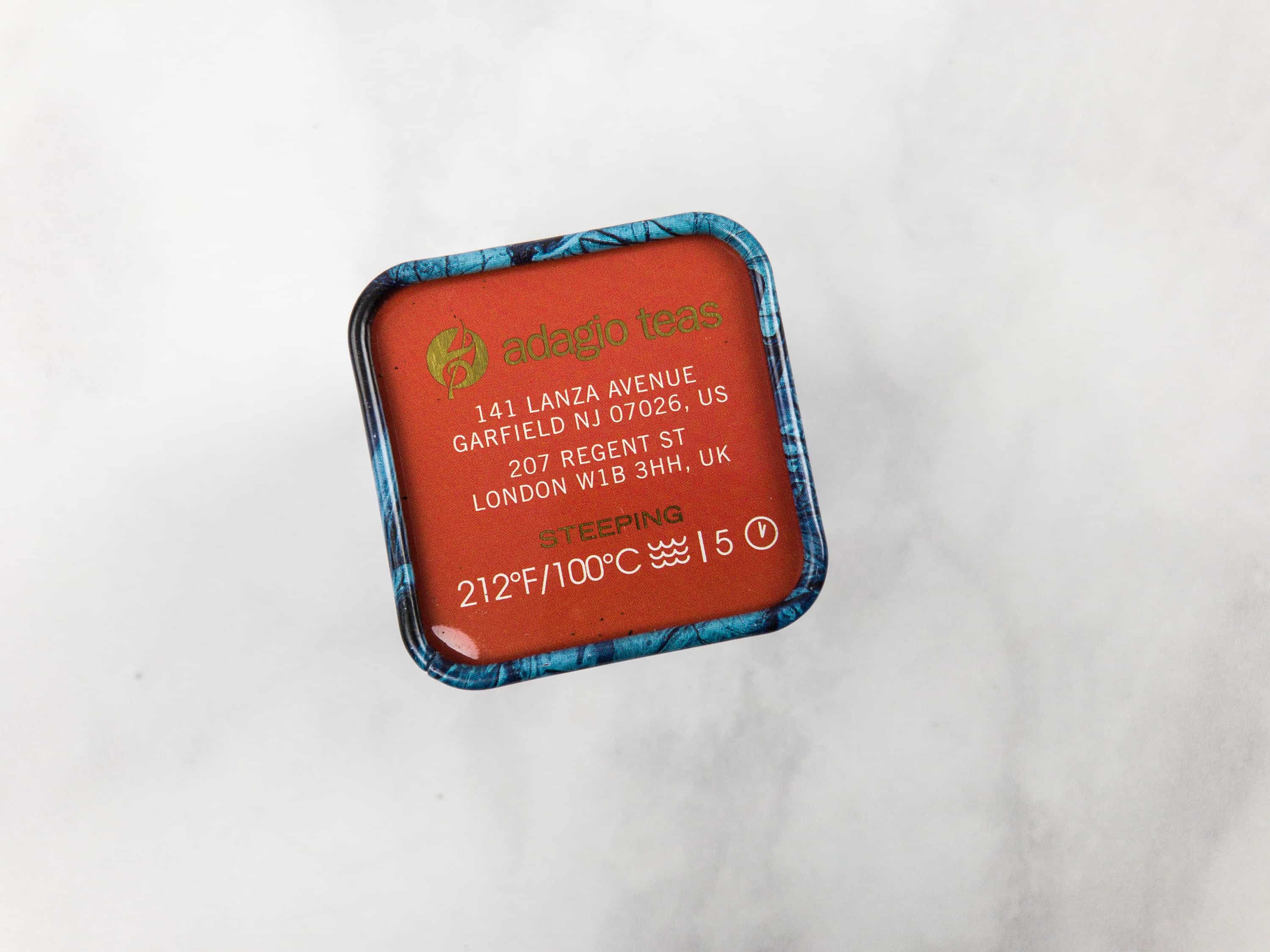 This hand processed tea is quite rare outside Asia, due to very limited production. The whole container can make 10 cups.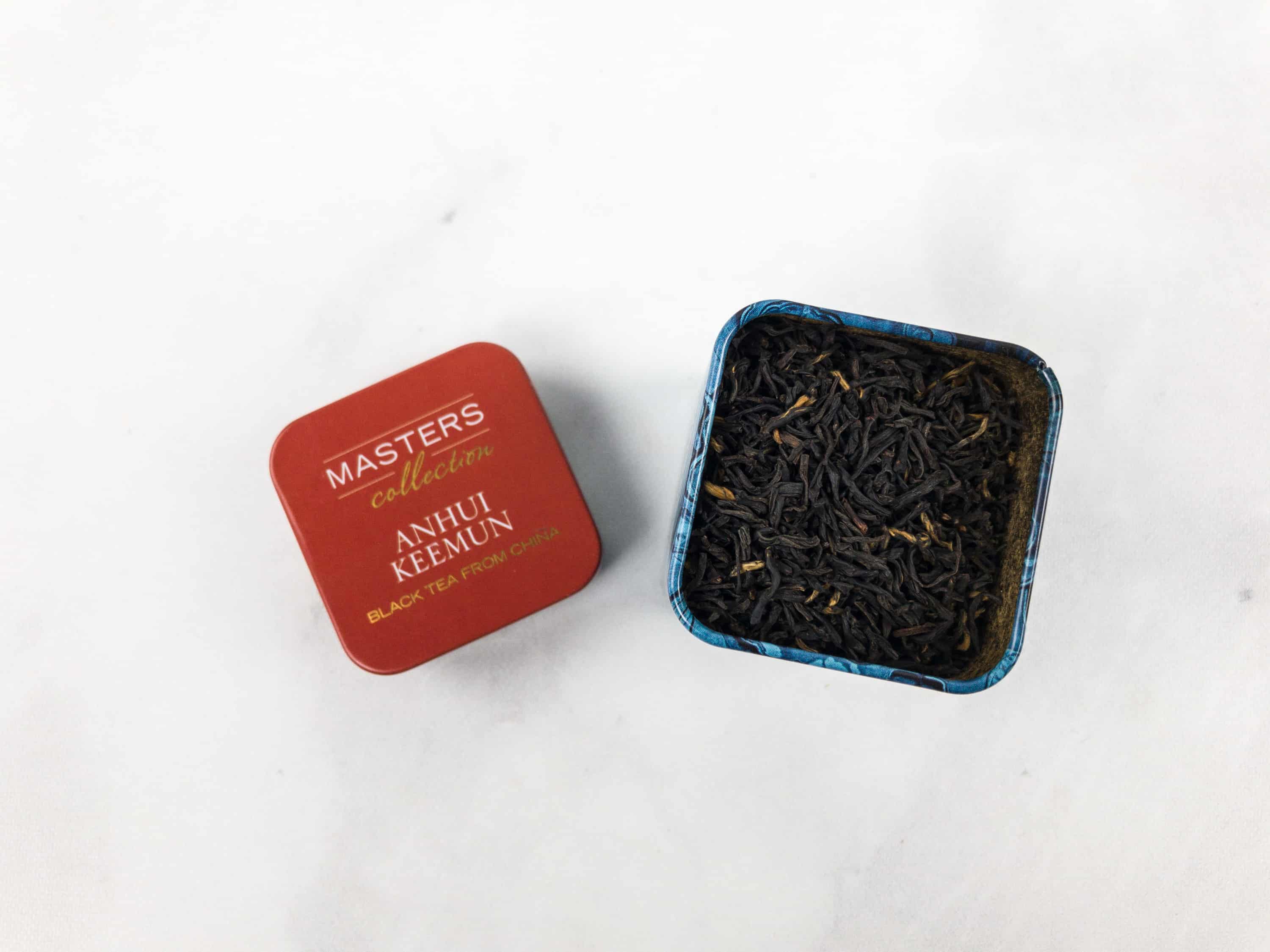 Subscribers will receive one from the following varieties: Hsinchu Oriental Beauty, Yunnan Pu Erh Gold, Yunnan Pu Erh White, Fujian Silver Needle, Zhejiang Lung Ching, Anhui Keemun, Formosa Ali Shan, or Fujian Ti Kuan Yin. We got the Anhui Keemun variant.
Archipelago Botanicals Gift Boxed Excursion Collection Votive in Luna ($4) The Excursion Collection was inspired by various travel destinations around the world. We got the candle in Luna and it's scented with essential oils of lemon verbena, lavender, and thyme, resulting in a fresh and complex citrus fragrance.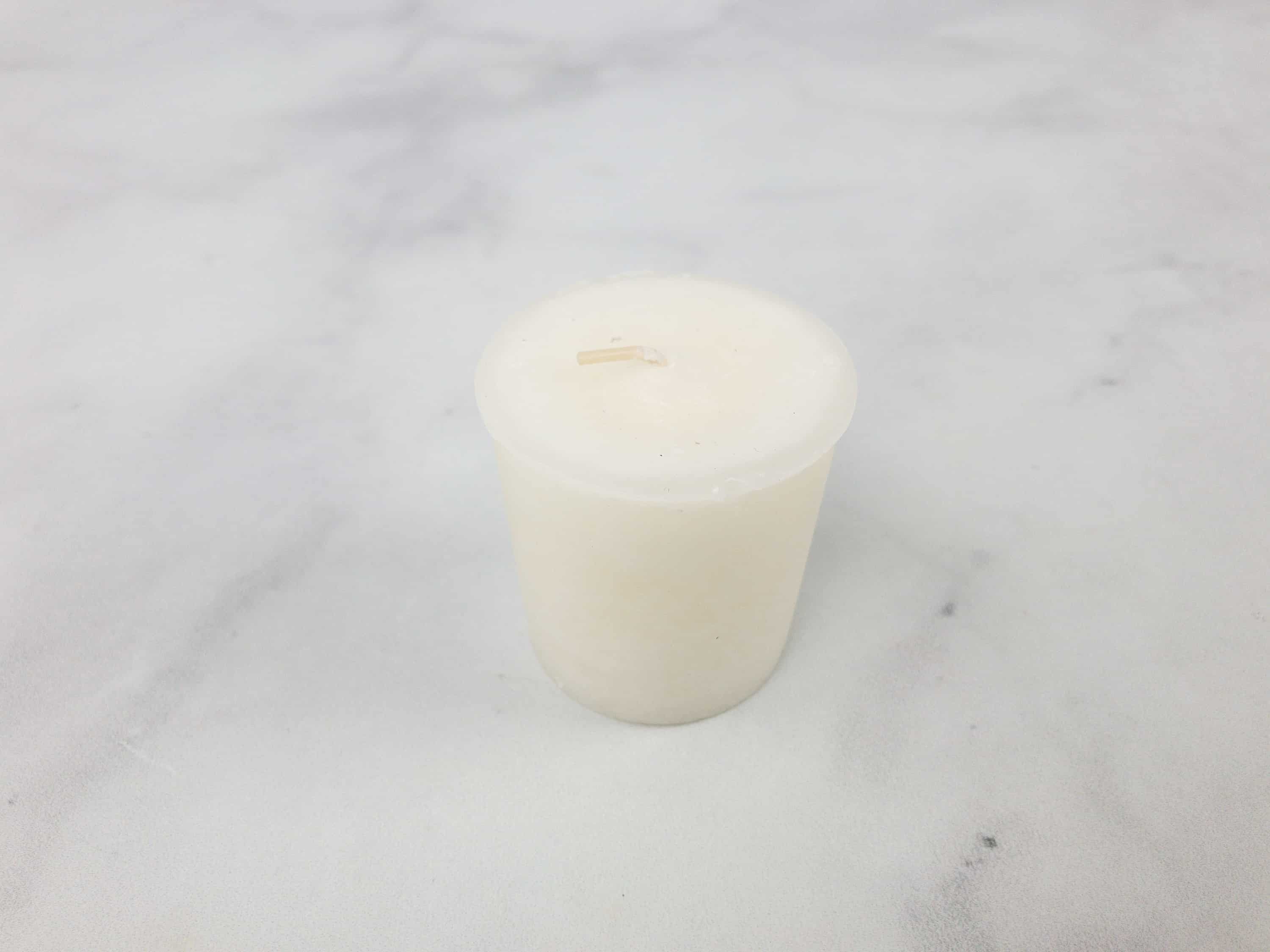 This hand-poured votive candle burns for about 12 hours. It's also lead-free.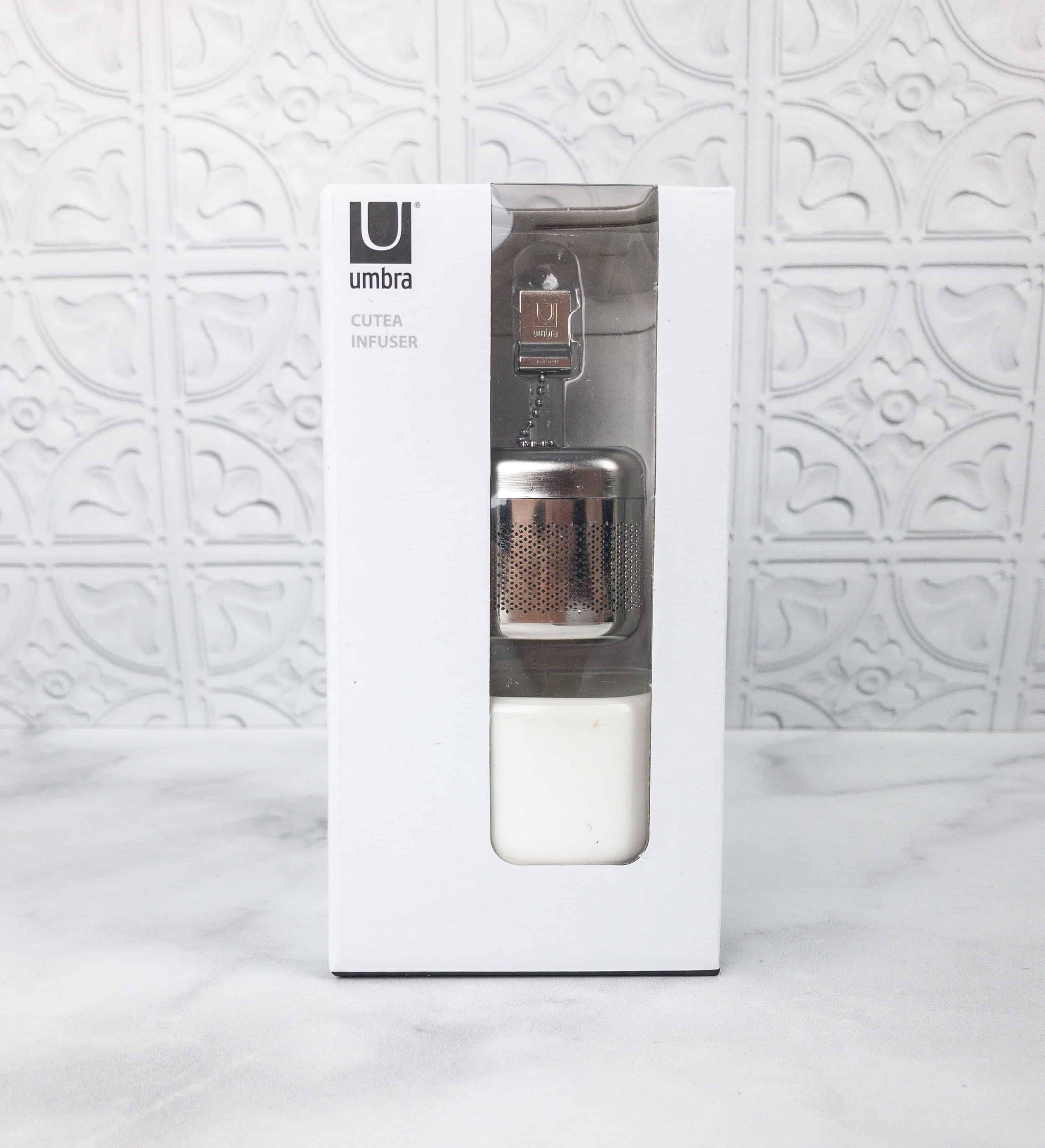 Umbra Cutea Tea Infuser in White ($15) To complete the Asian tea set, we also received a tea infuser!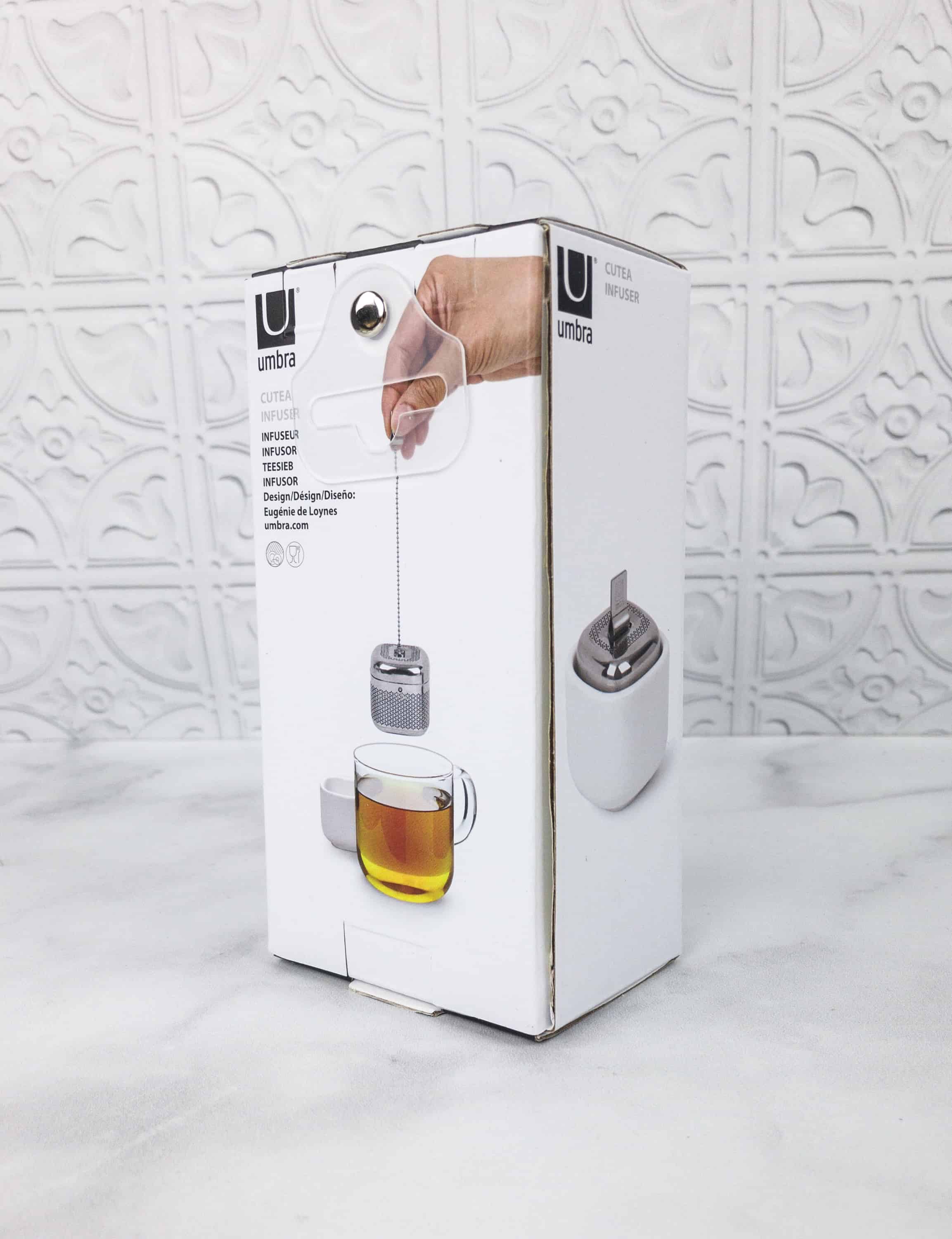 It's made of metal, and comes with a matte ceramic saucer.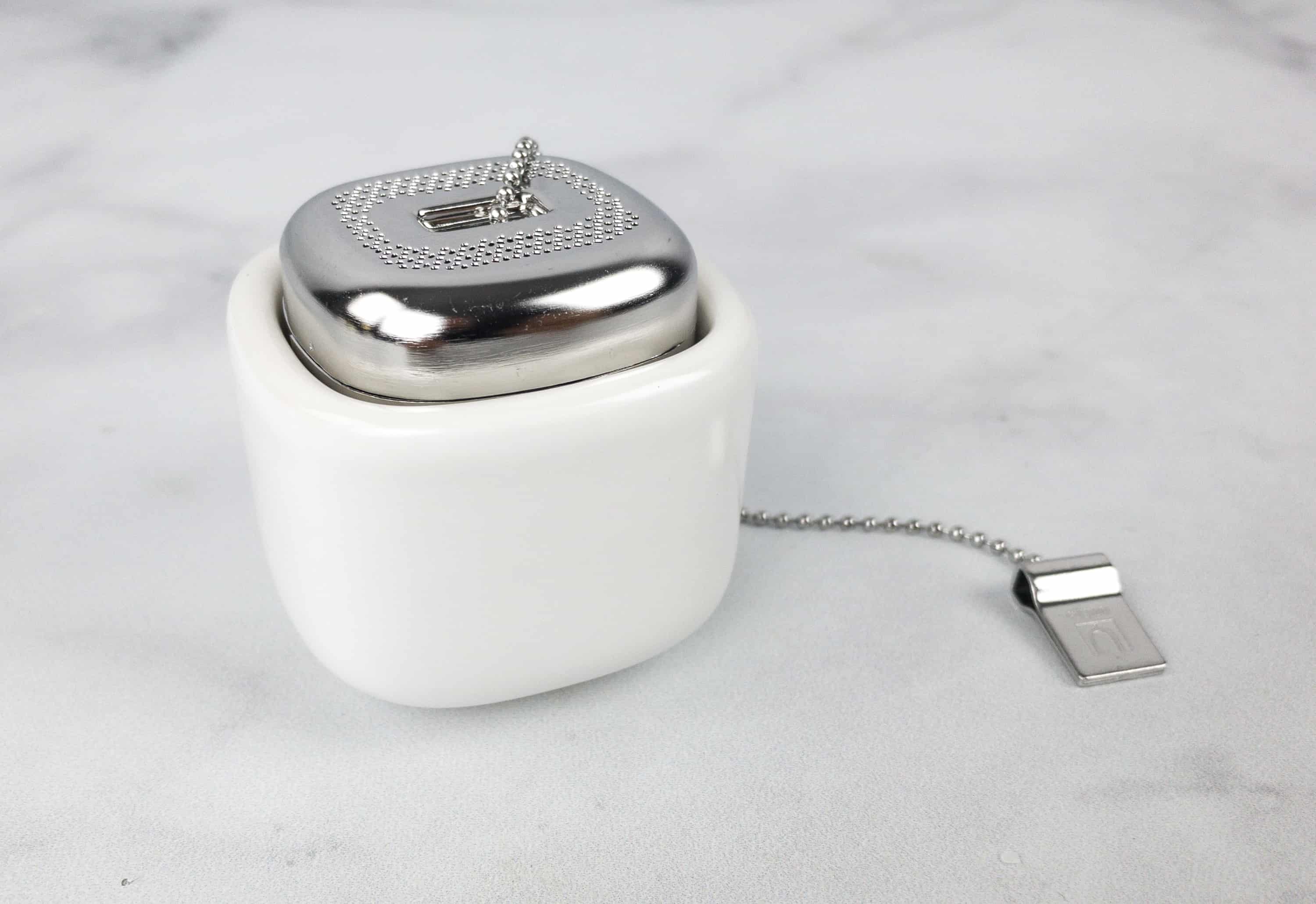 To use, just pull the chain out, steep your tea, and tuck the chain away when done! The ceramic saucer is not just for storage purposes, it also catches excess water after steeping. I love how it nestles right in!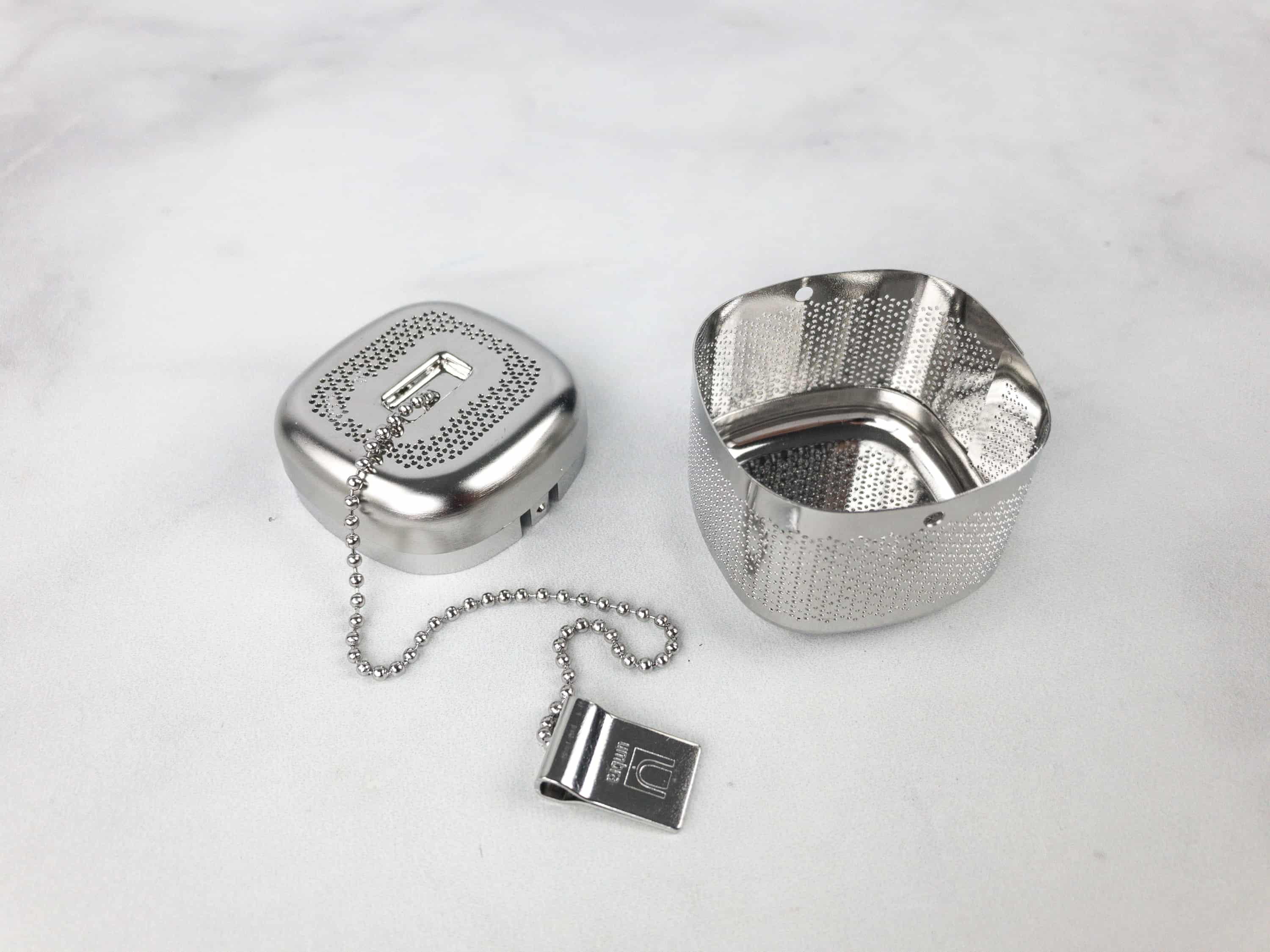 The sleek tea infuser has a wide open lid to load tea leaves. It's for hand washing only, but it's also quite easy to clean.
Bia Cordon Bleu Noodles-2-Go 6-Piece Bowl Set In White ($28) For Asian-inspired meals such as noodles and soups, this set is the perfect dinnerware to use!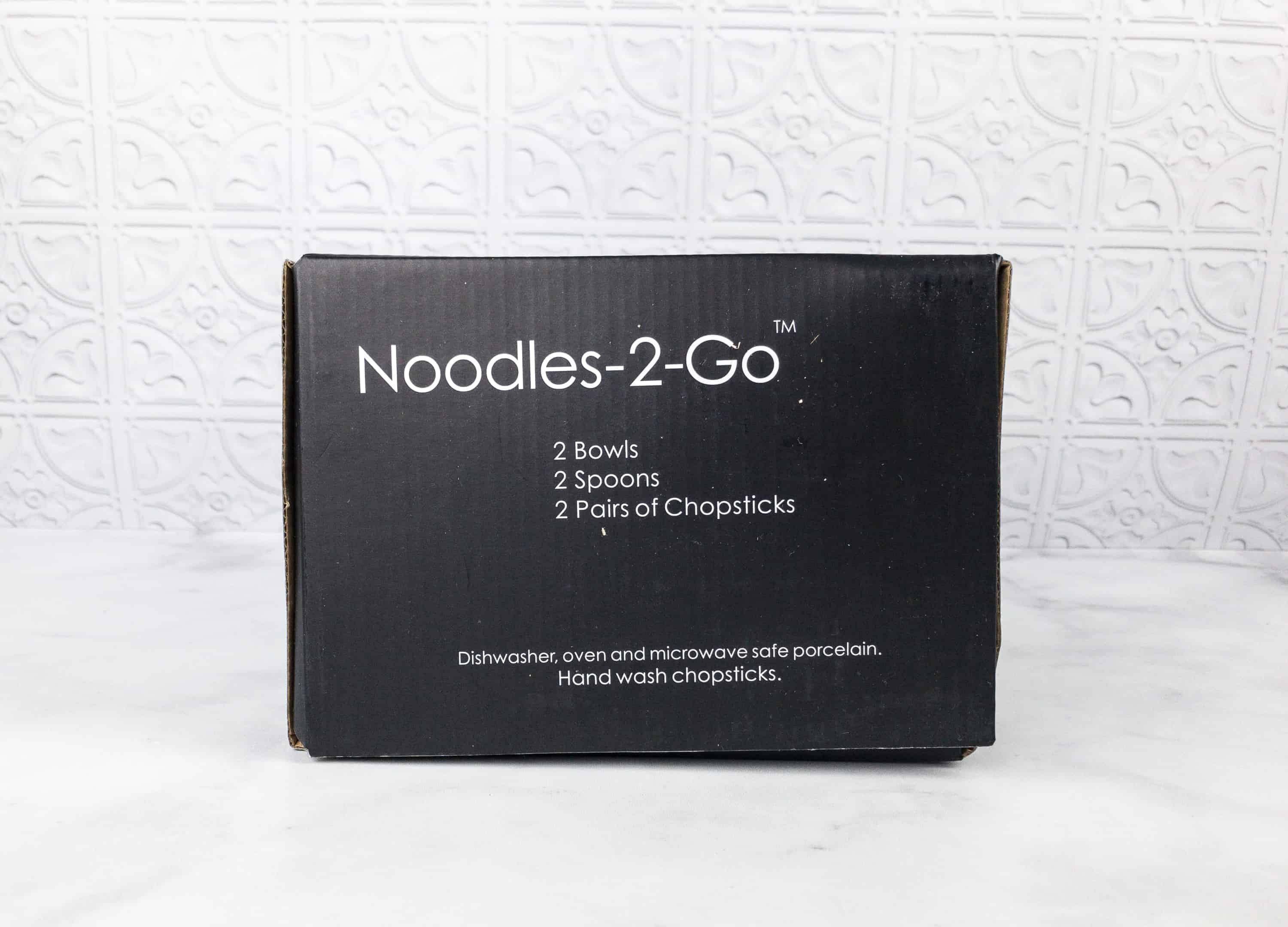 The set includes 2 bowls, 2 spoons, and 2 pairs of chopsticks.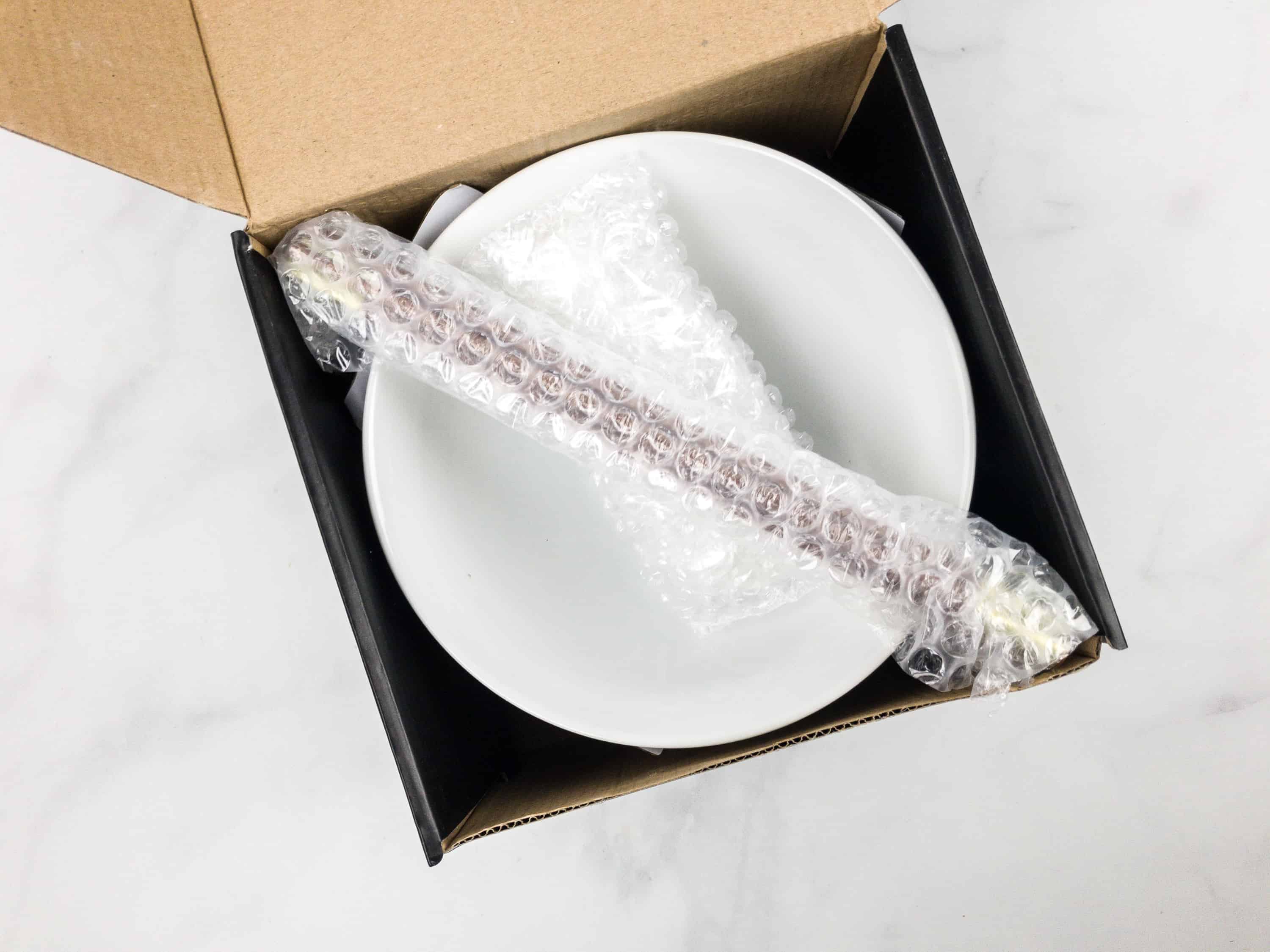 The items were bubble wrapped for safety.
The porcelain bowls and spoons are dishwasher-safe. Meanwhile, the wooden chopsticks are for hand-washing only.
They're larger than the usual bowls and soup spoons and you are sure to see photos of this chic and neutral set over and over again on Hello Subscription! So pretty and showcases the food inside perfectly.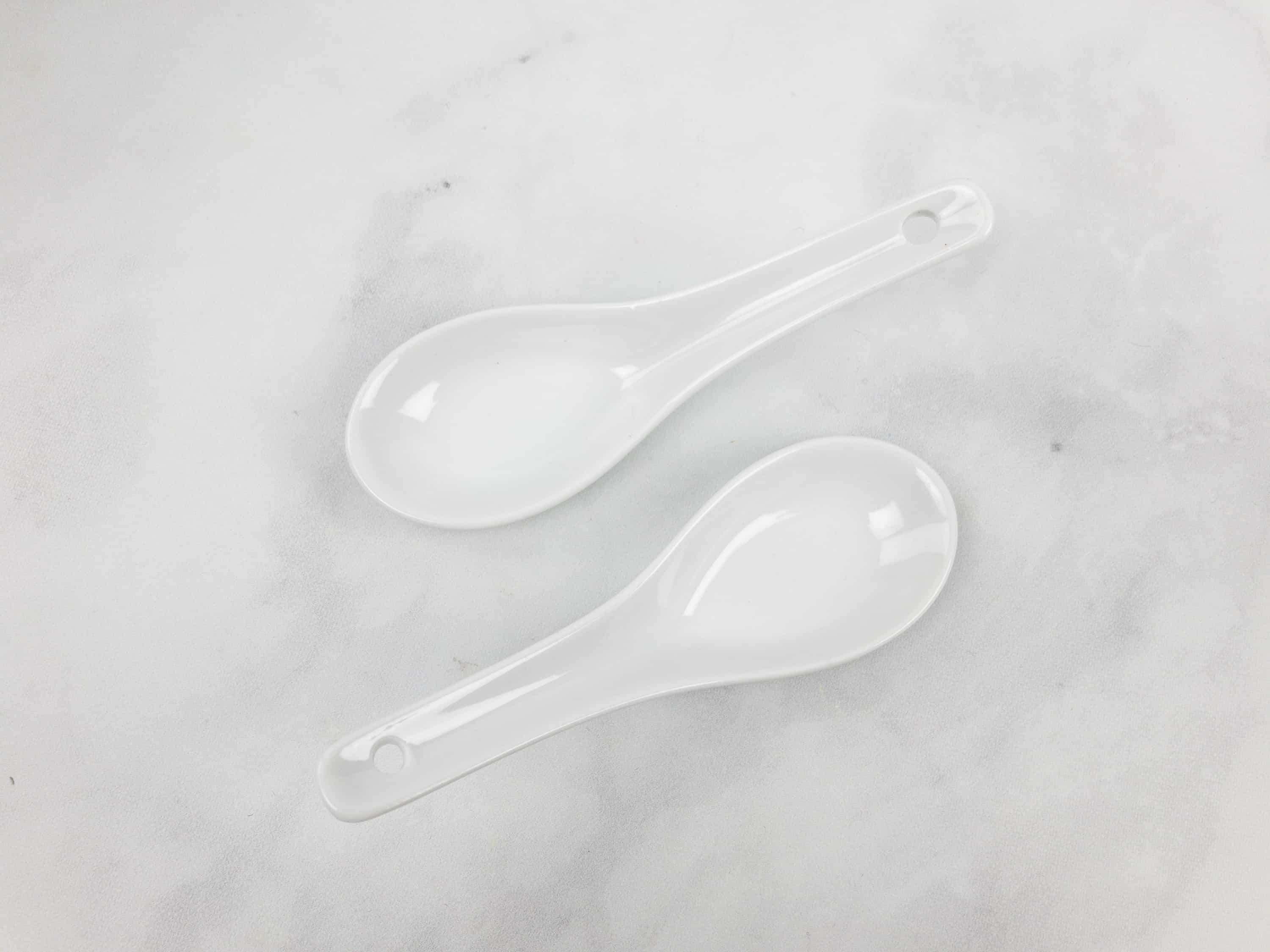 We can't wait to use them for hearty servings of our favorite Asian dishes!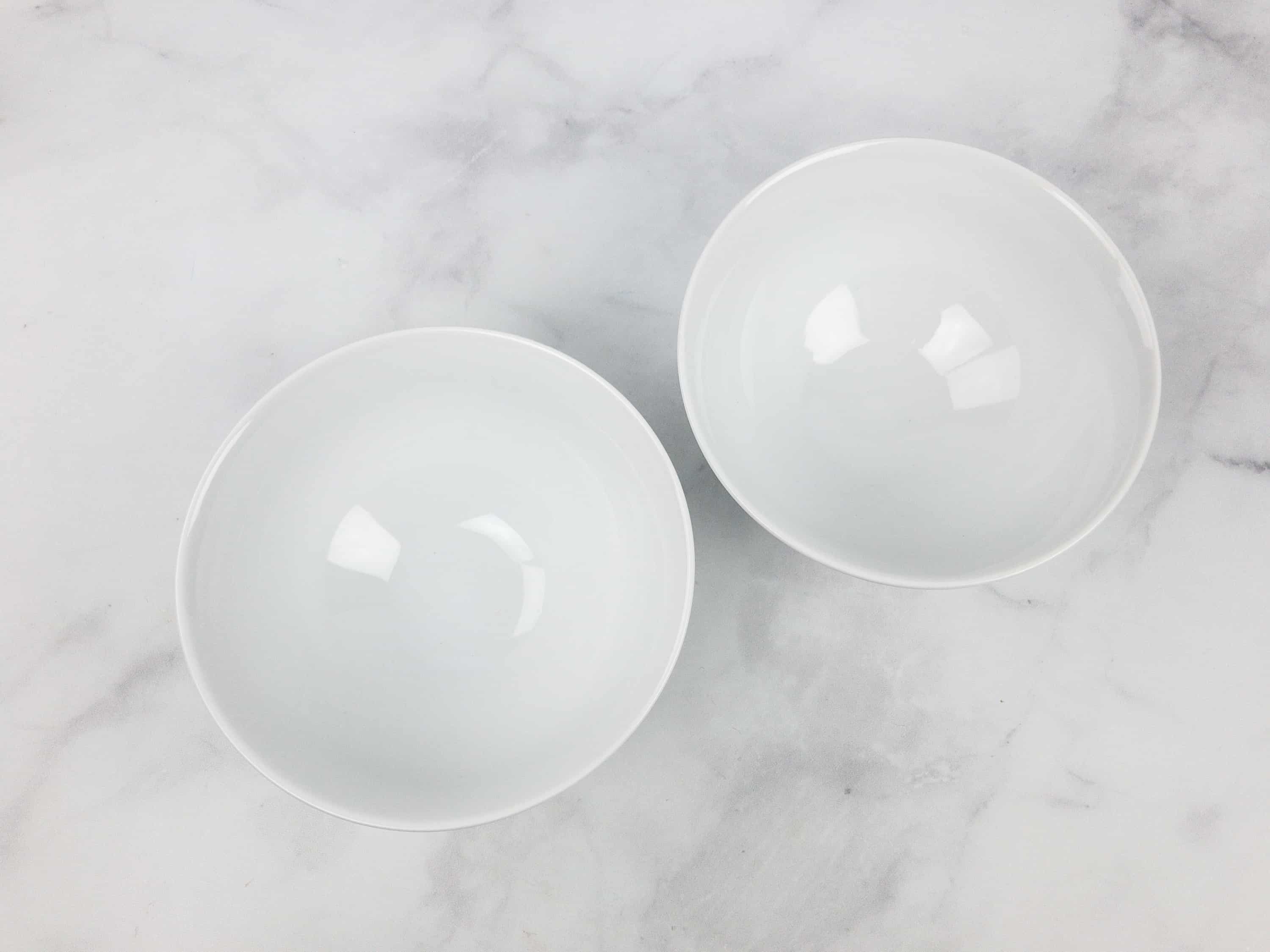 Aside from soups and noodle dishes, the bowls are also perfect for rice meals, rice topped with savory dishes, or chao fan rice!
The wooden chopsticks are thick and sturdy and simple in their design.
Sundae Home's last monthly box didn't fail us. It was a great curation, quality-wise and value-wise! I love that they featured Asian-inspired items, and they even included dinnerwares and tea essentials. This subscription is always well-thought-out, and now that they're going bi-monthly, I'm even more excited for what they have to offer – I'm sure it'll be worth the wait!
What's your favorite home accent this month?