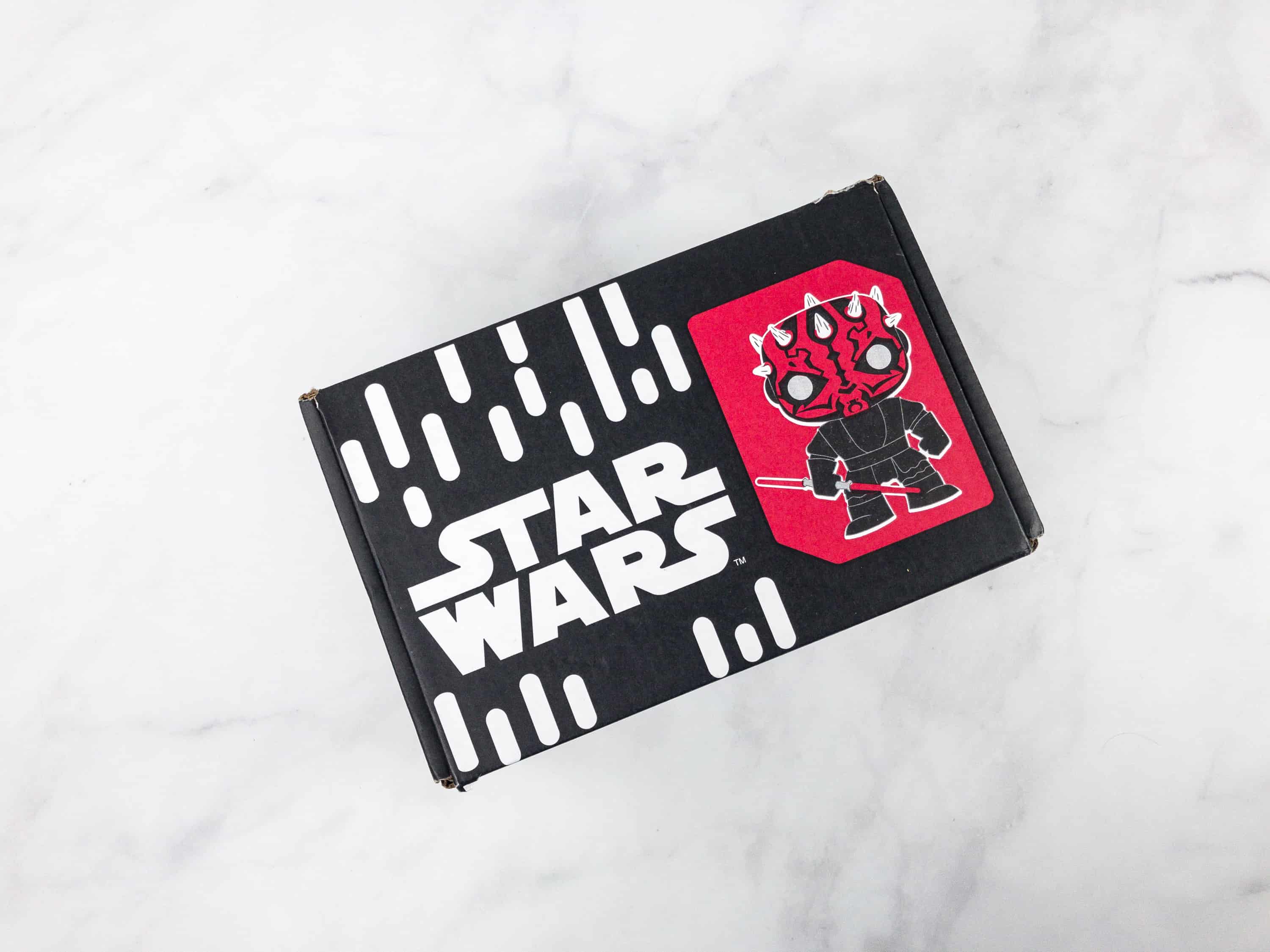 Smuggler's Bounty is a bi-monthly Star Wars subscription box from Funko and the only official Star Wars subscription box (in the galaxy). Everything inside is 100% exclusive to the box and designed in collaboration with Funko!  Funko also produces the Marvel Collector Corps Box, the DC Comics box Legion of Collectors, and Disney Treasures.
The theme for this month was SITH!
This box either didn't have an information card or ours was missing the card. This happens frequently with Funko boxes but I think they may have discontinued it.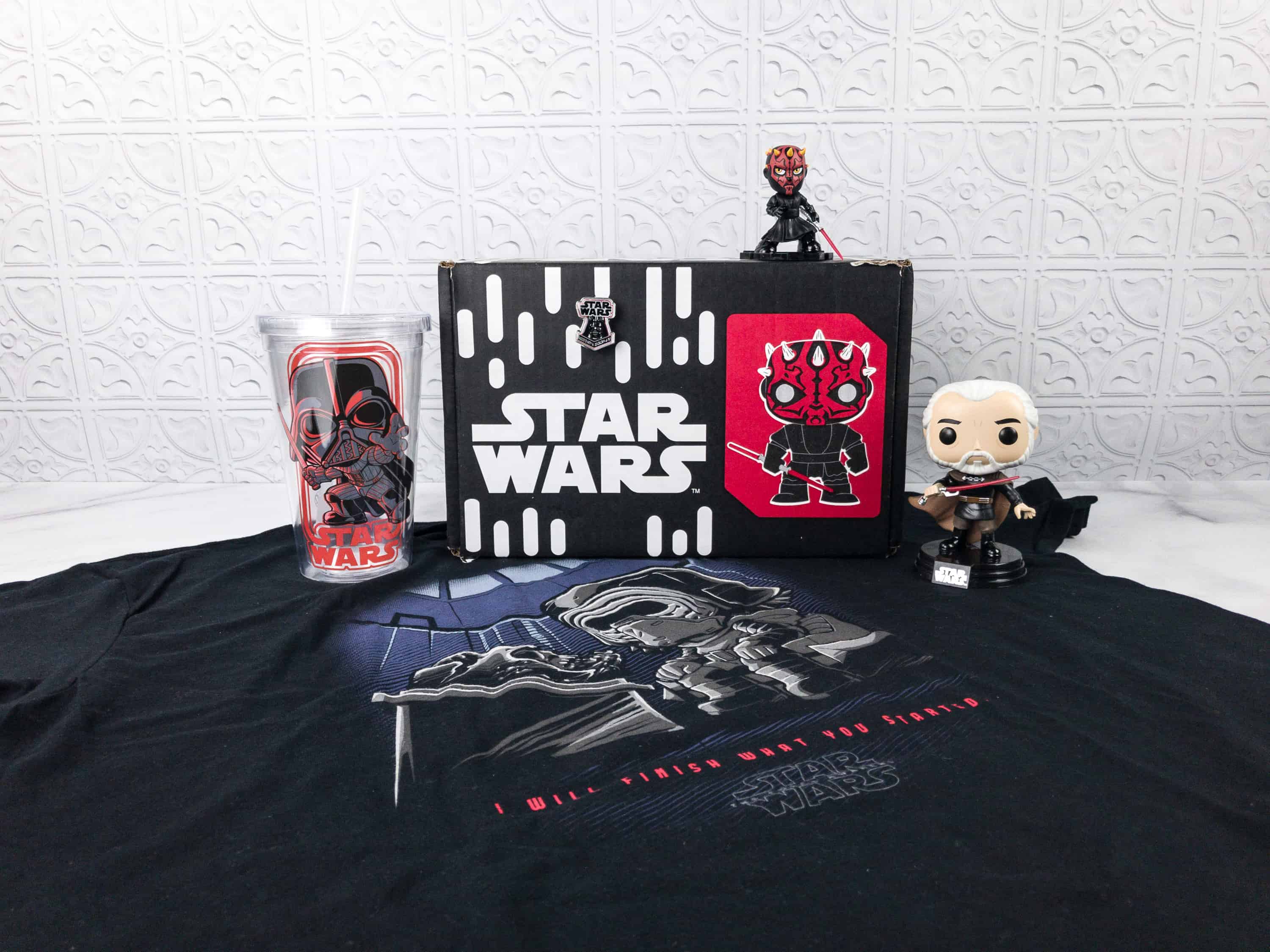 Everything inside the Smuggler's Bounty Star Wars box for January!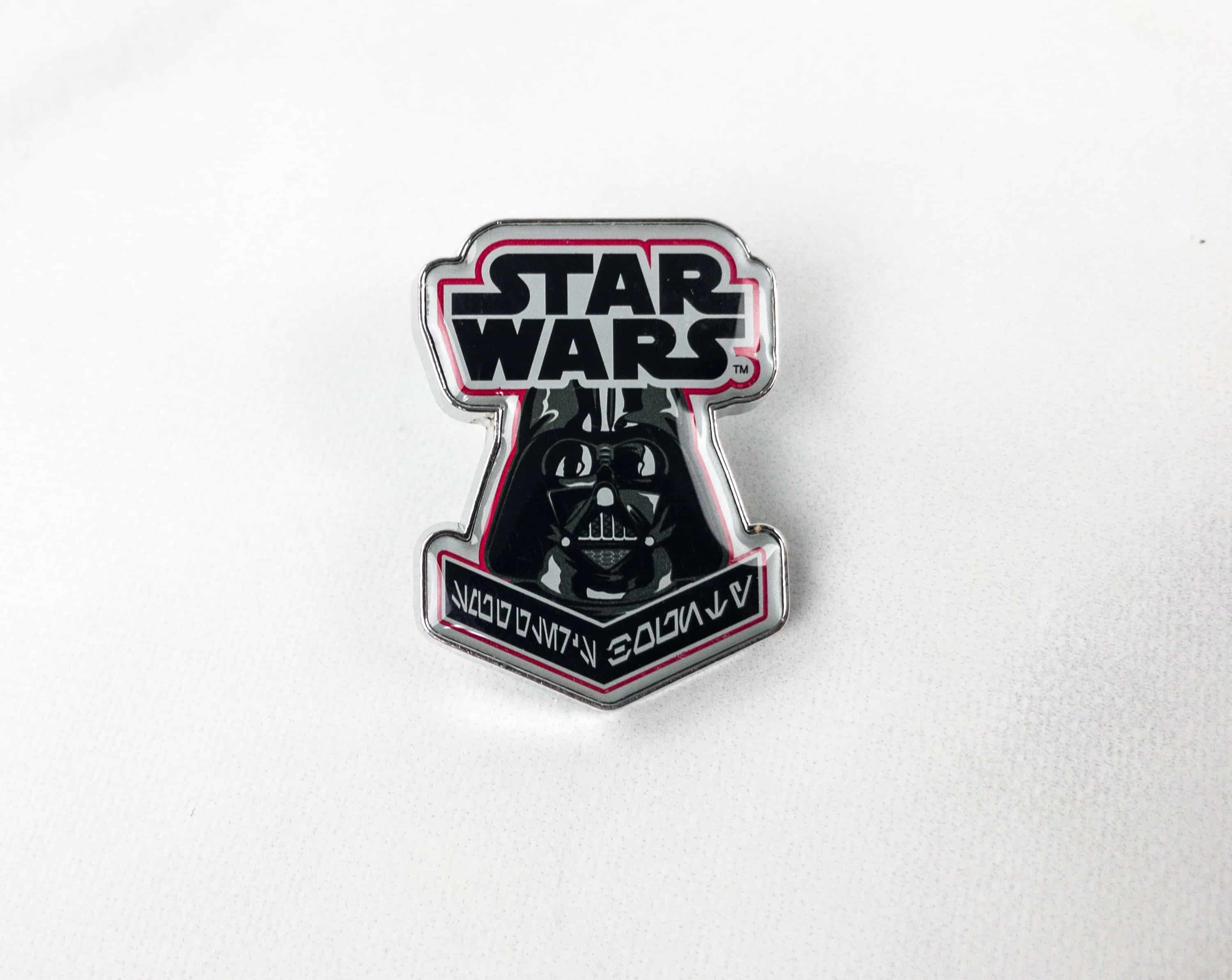 Darth Vader Pin. The past box neither has a pin or a patch. I'm glad that at least the pin is back in this one. I got Darth Vader outlined in red, with some Aurebesh writings at the bottom that says "Smuggler's Bounty."
Darth Vader Tumbler. I am used to getting tumblers from subscription boxes, but I am happy to get another one especially if it's a geeky tumbler. This one features Darth Vader!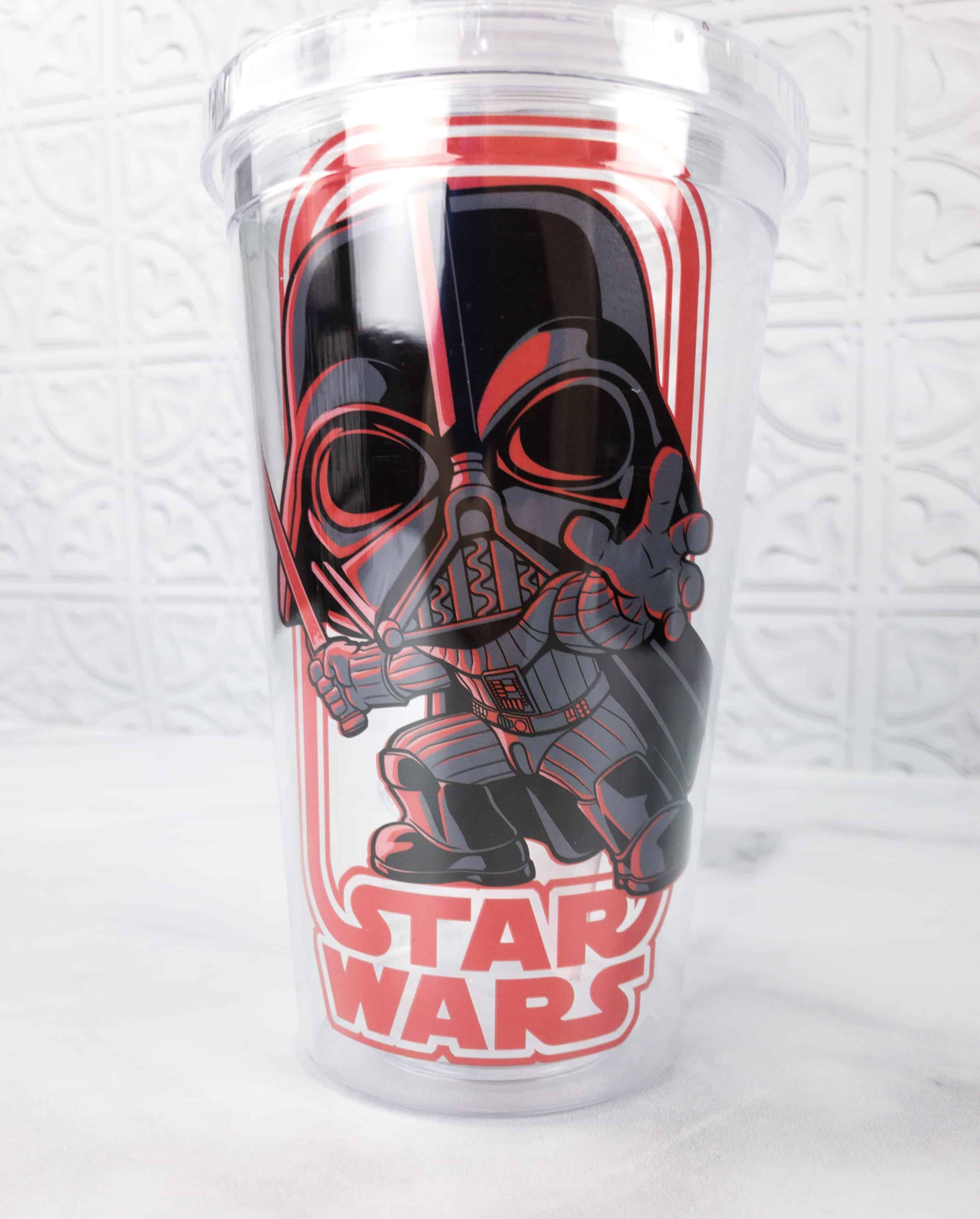 The tumbler is great for cool drinks, it's BPA-free too. However, it is for hand washing only.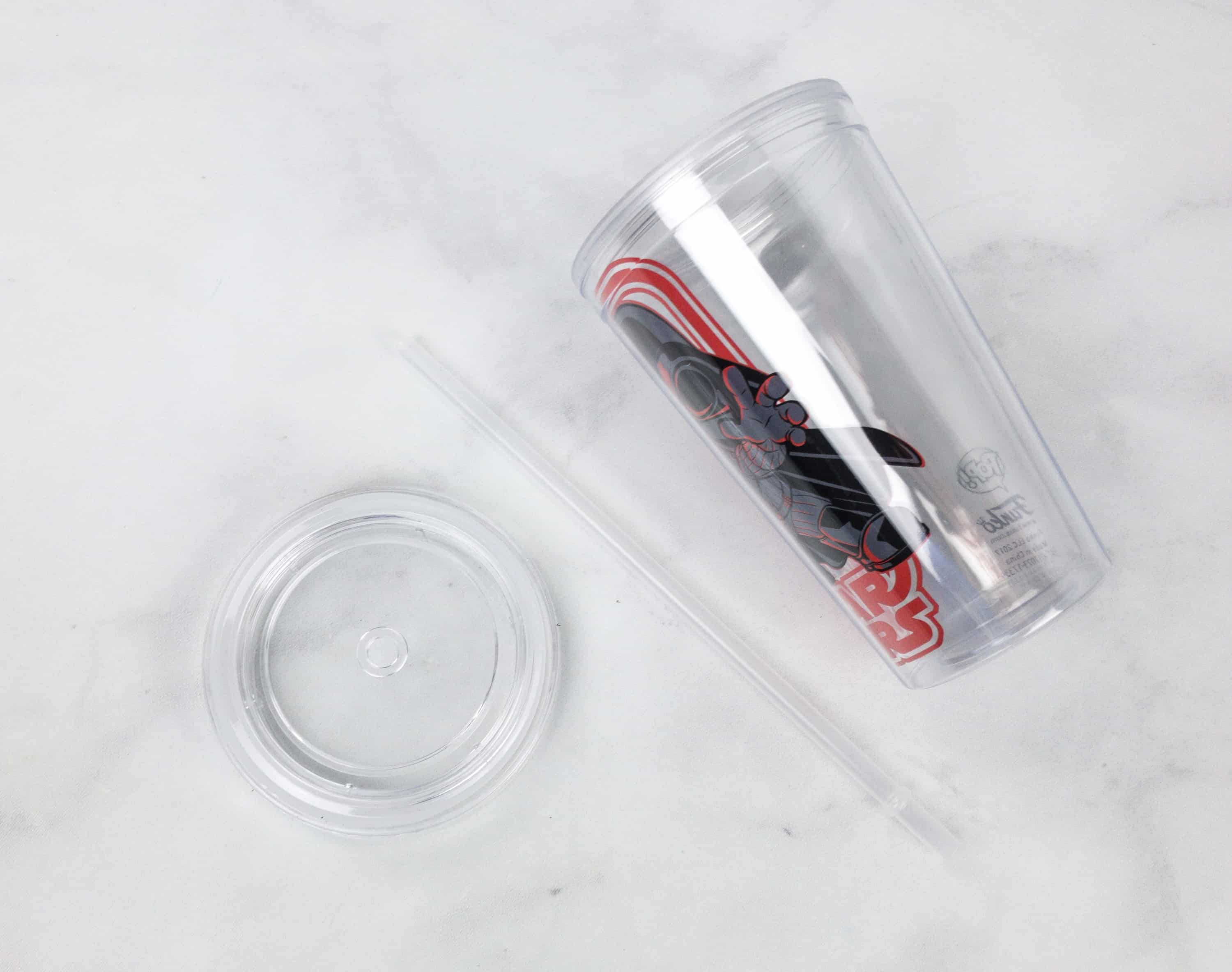 Starwars Mystery Mini Bobble-Head Figure – Darth Maul.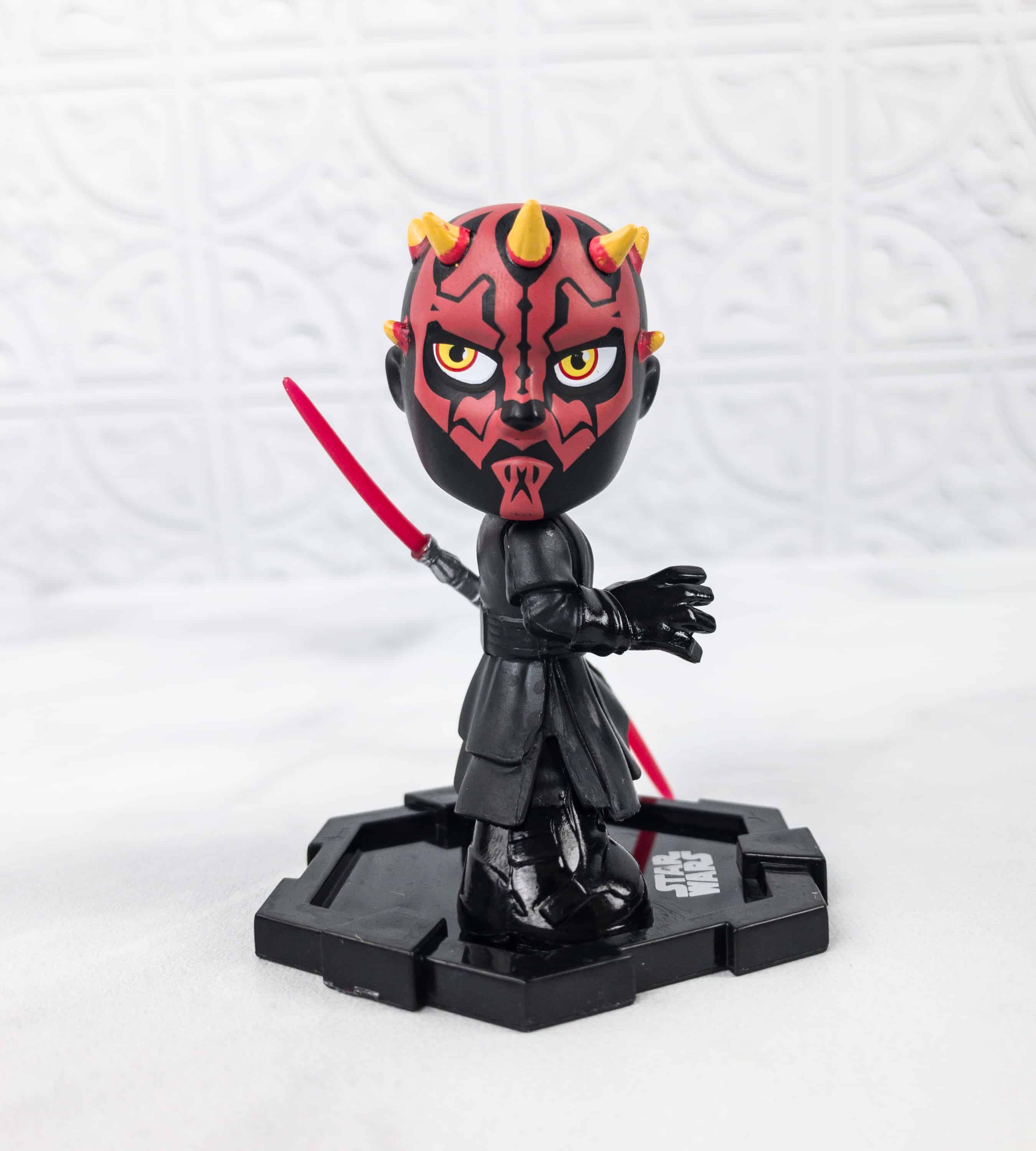 It looks a little bit scary, especially when its head is wobbly.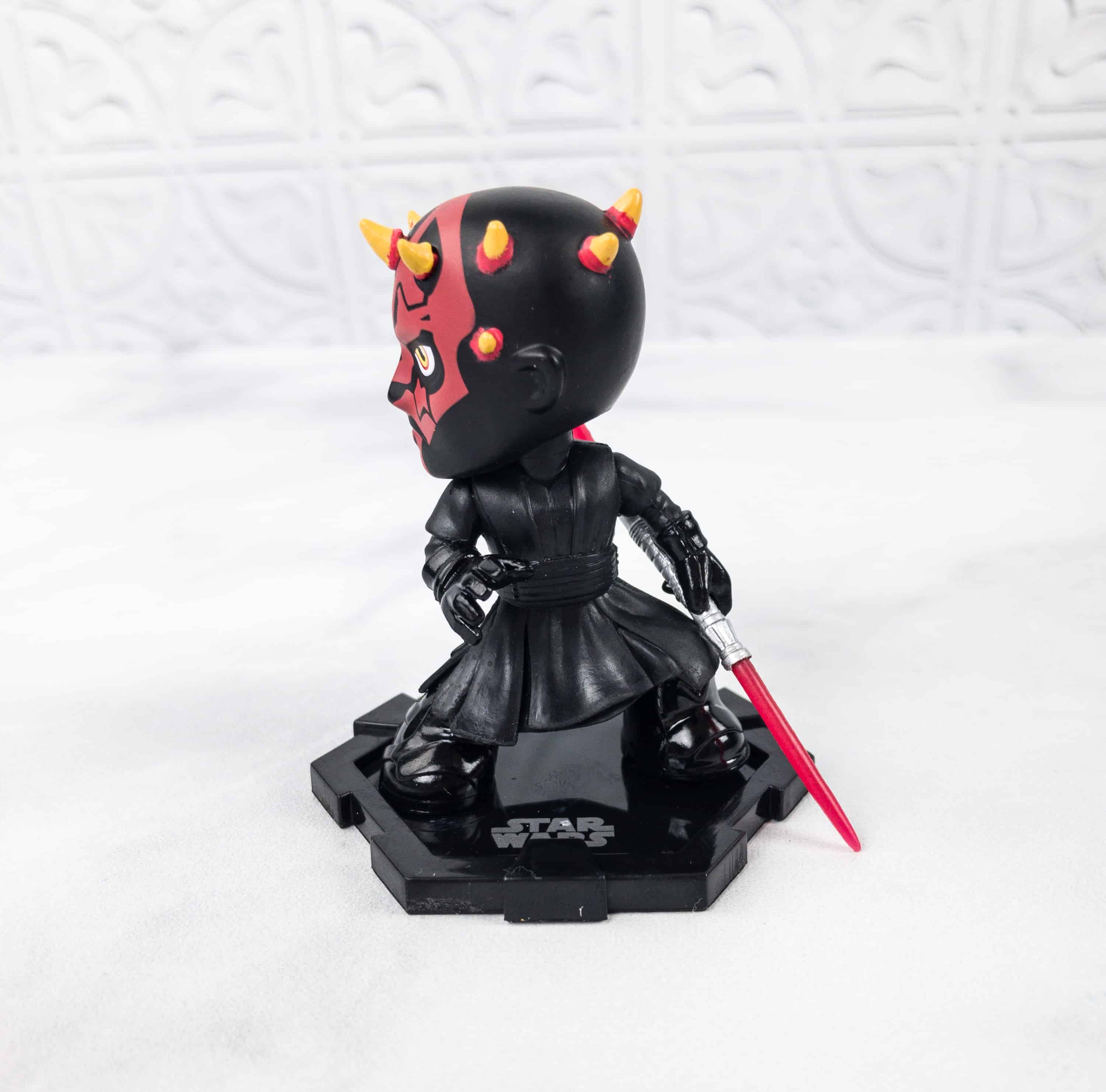 Maul was a Dathomirian Zabrak male who lived during the waning days of the Galactic Republic and the reign of the Galactic Empire. The son of Mother Talzin of the Nightsisters, he was taken as the Sith apprentice of Darth Sidious, the Dark Lord of the Sith, and given the name Darth Maul. After revealing the existence of the Sith to the Jedi Order, Maul supposedly fell in a lightsaber duel against Obi-Wan Kenobi during the Battle of Naboo.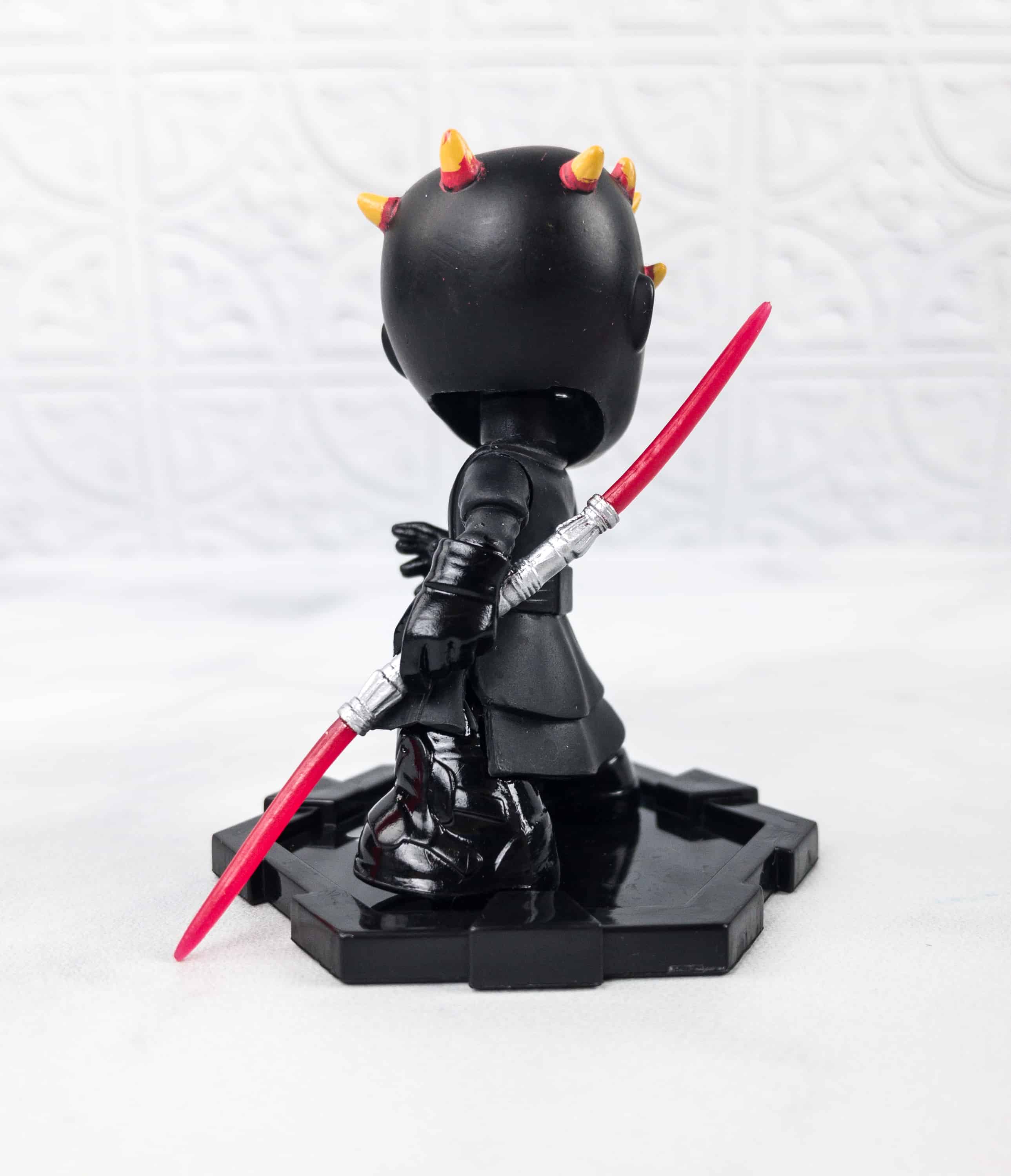 The figure is holding his double-bladed lightsaber.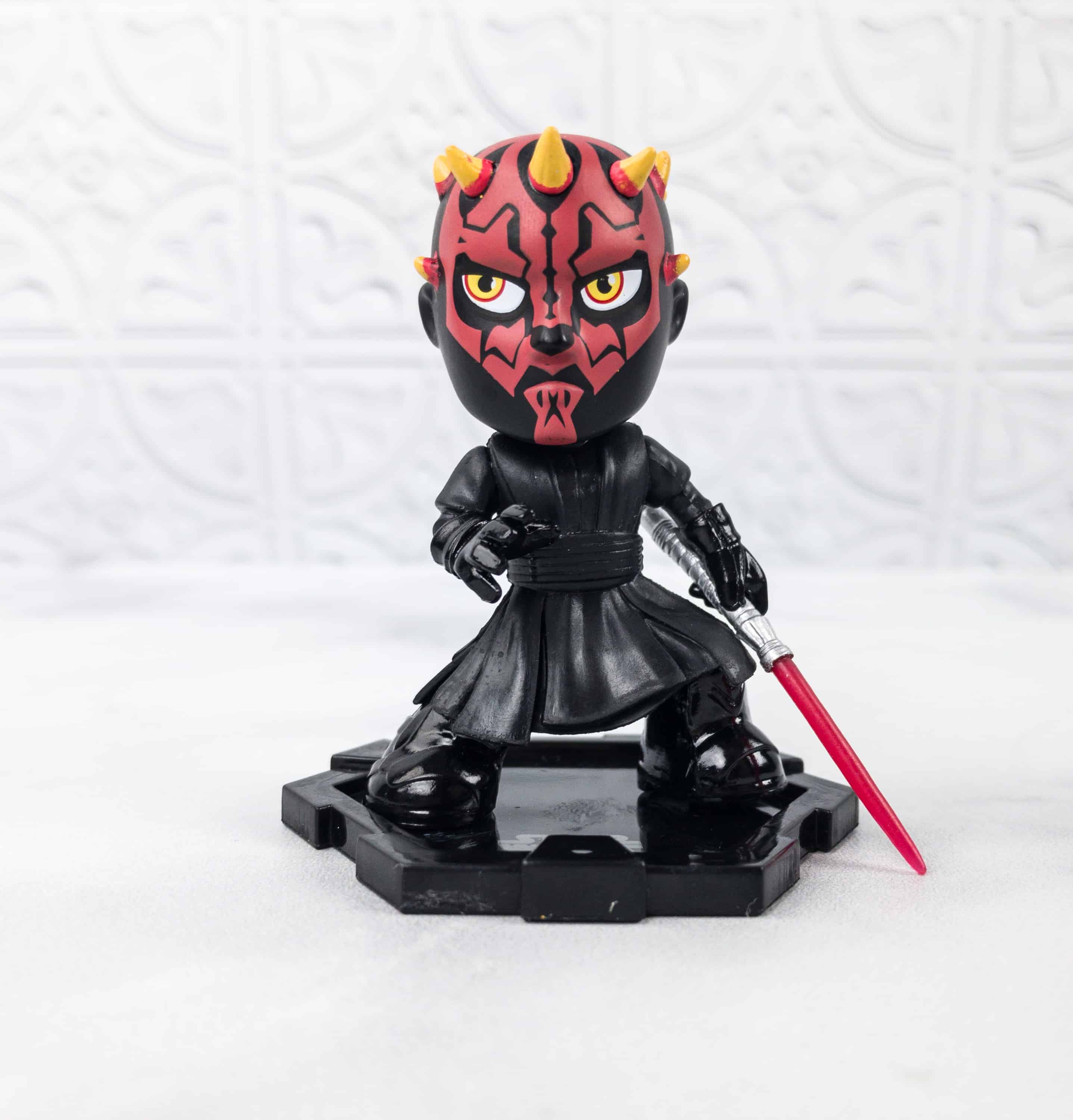 He looks ready to attack!
Even the figure's back's detailing is pretty good.
His skin color is really red, with some black tattoos, and that's what makes him look like a scary work of art.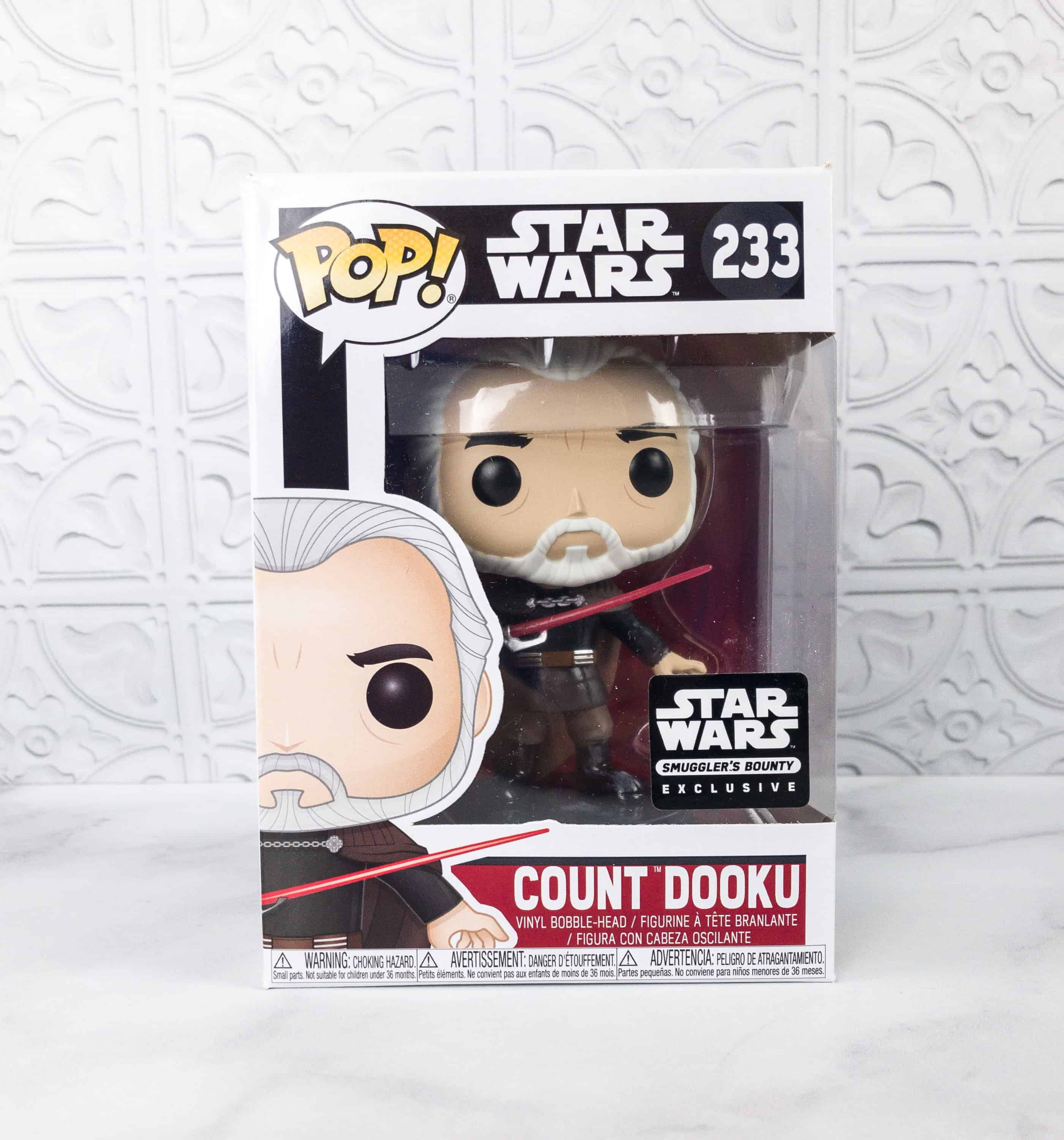 Pop! Starwars Count Dooku Vinyl Figure. For this month's POP!, we got Count Dooku!
The back of the box features other POPs you can get in this series: Qui Gon Jinn, General Grievous, Obi-Wan Kenobi, and the young Anakin Skywalker.
Count Dooku was a menacing Sith Lord and central figure in the Clone Wars. Once a Jedi — trained by Yoda — he became disillusioned with the Jedi Order and thirsted for greater power.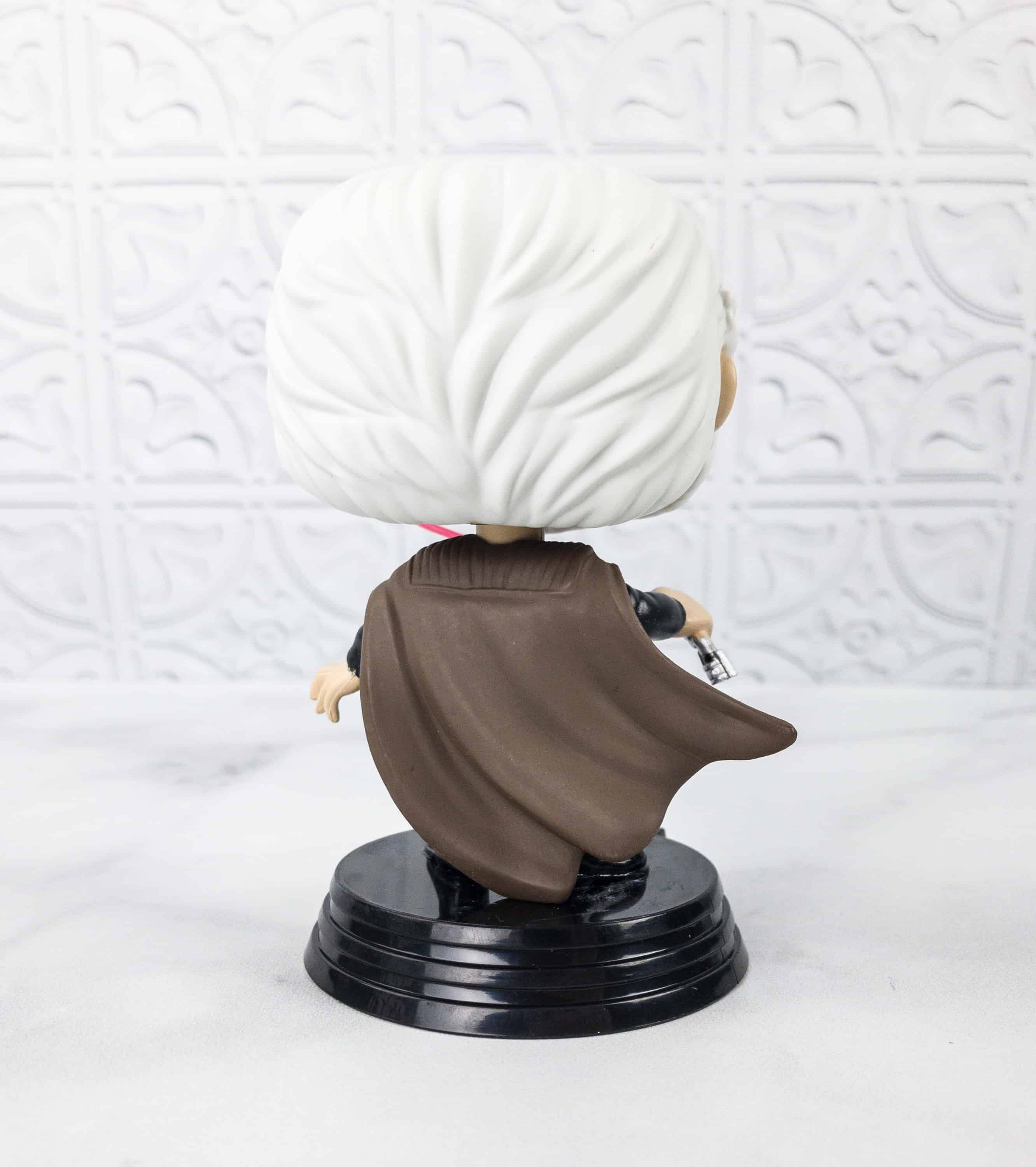 Count Dooku is donning his magnificent cape!
The Sith Lord's details are awesome. He'll definitely look great standing next to another Darth Sidious neophyte!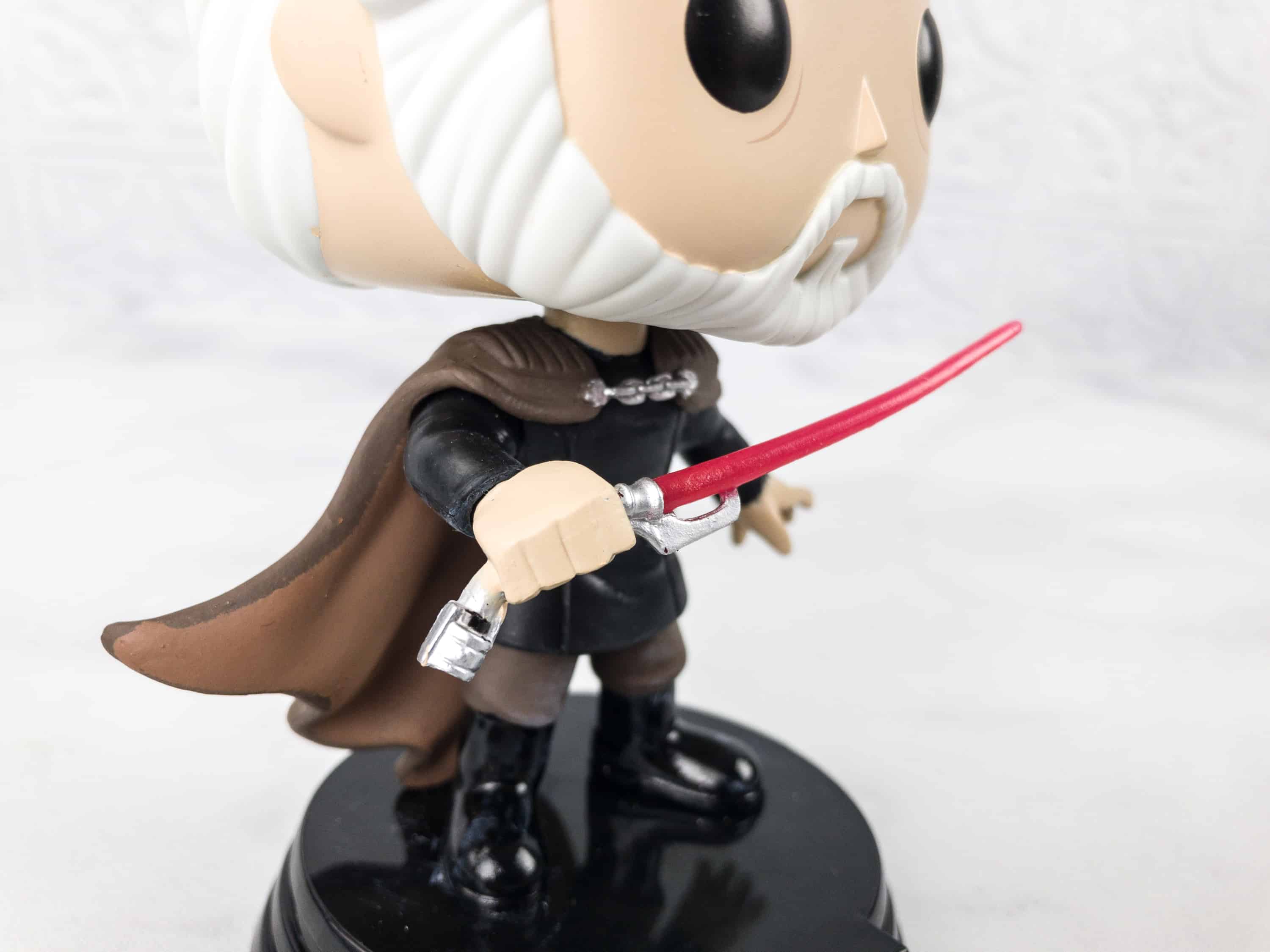 He is even holding his special lightsaber with the angled handle.
Kylo Ren T-Shirt. The shirt design is from Episode VII-The Force Awakens.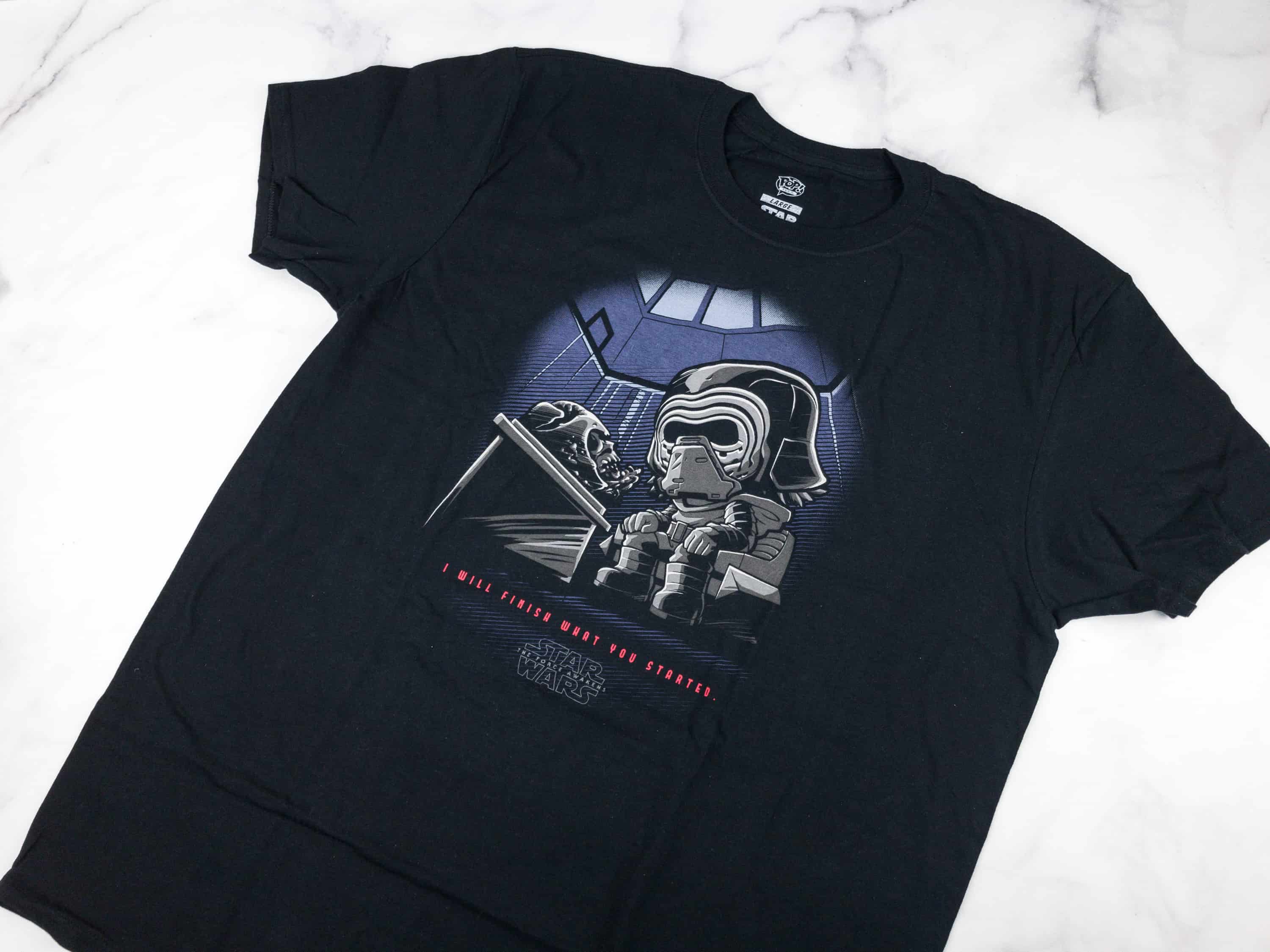 It has a POP!-fied Kylo Ren sitting across from and looking at the ruined helmet of Darth Vader.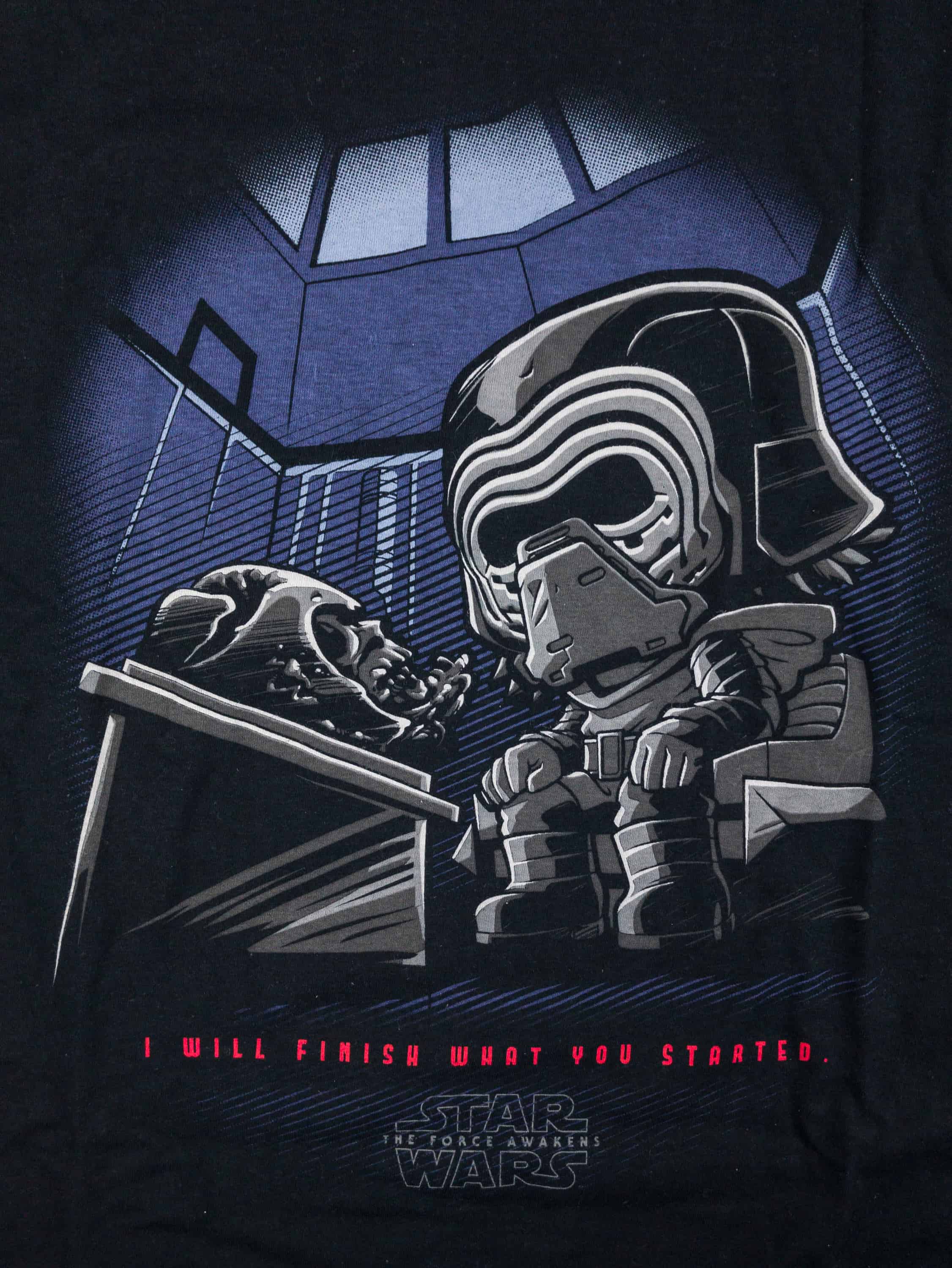 It comes with a text that says "I will finish what you started" in red, and the Star Wars Logo at the bottom. I don't know if I'm really feeling this shirt, it's just kind of silly with the Pop representations of this villanous scene.
There were two figures, a bobble head and a Pop! which are both well-detailed and just fantastic. My favorite item was the tumbler, but this box felt a little light – one extra doo-dad (like a patch!) would have been appreciated.
Note that my Smuggler's Bounty account had some sort of error. After working with Funko to finally get my November box, it took me upwards of 60 emails, multiple representations that this box was sent, and finally – a few weeks ago they admitted it hadn't been sent and were sending it now. I didn't receive this box until *April.* The customer service and subscription management for the Funko boxes was fine, until you had a problem. Then it was astonishingly bad. I'm not surprised after this experience that Funko are shutting down their subscriptions.
What do you think about the January box?