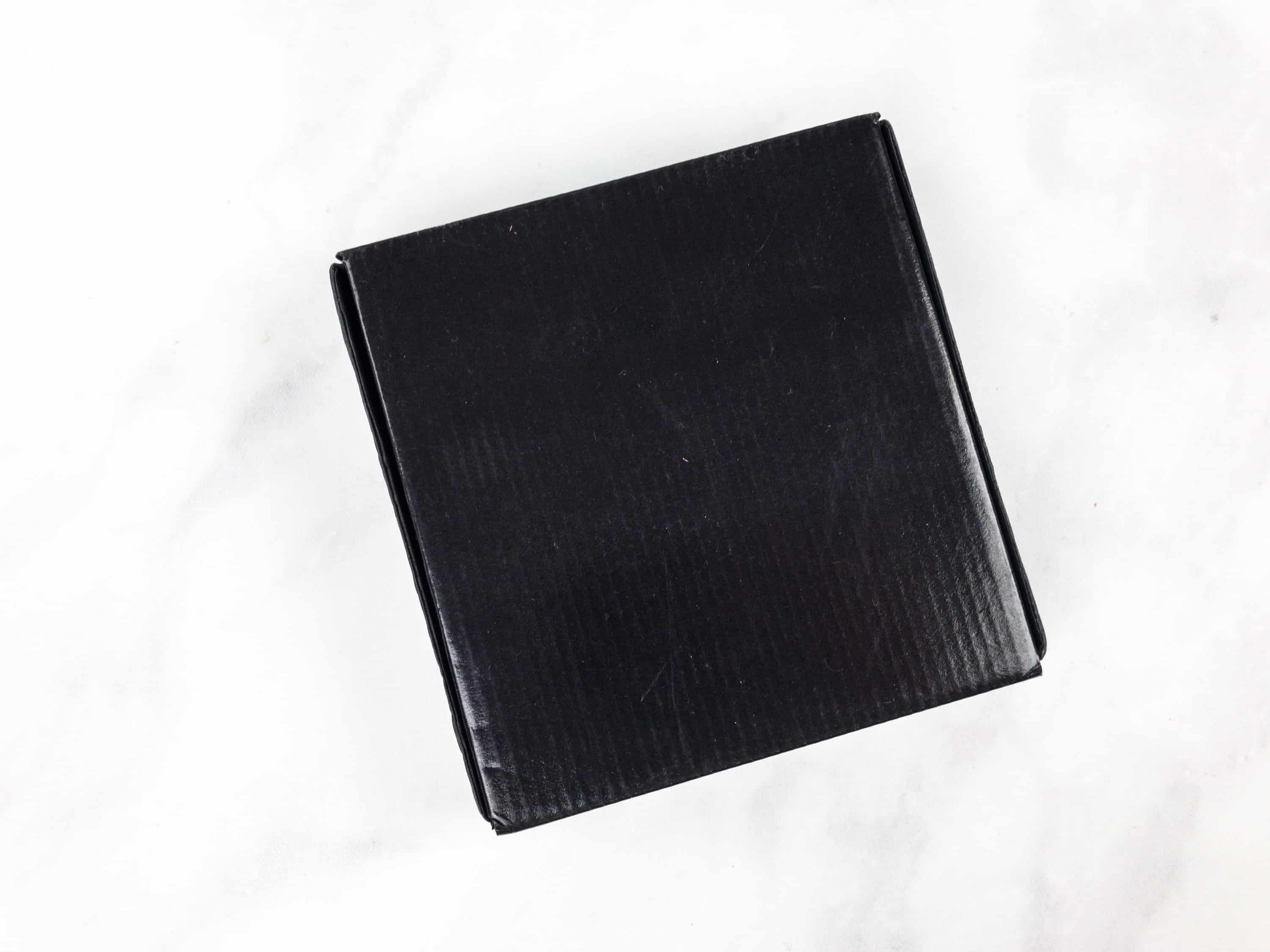 Sisley Paris Beauty Subscription is a monthly beauty subscription service starring 5 luxurious, expensive samples of products that would normally be found at upscale department stores such as Saks, Bergdorf Goodman, Neiman Marcus, Bloomingdales, or Nordstrom. It is $10 a month, however, you must sign up for a 6 or 12-month term. The 6-month term is $60, and the 12-month term is $100 ($20 savings). When the term expires, it will not automatically renew. Members of the My Sisley Club with either Gold or Platinum status should automatically receive the box as long as they maintain their status.
My products arrived in an unmarked black box. The items were wrapped in tissue paper and sealed with a sticker.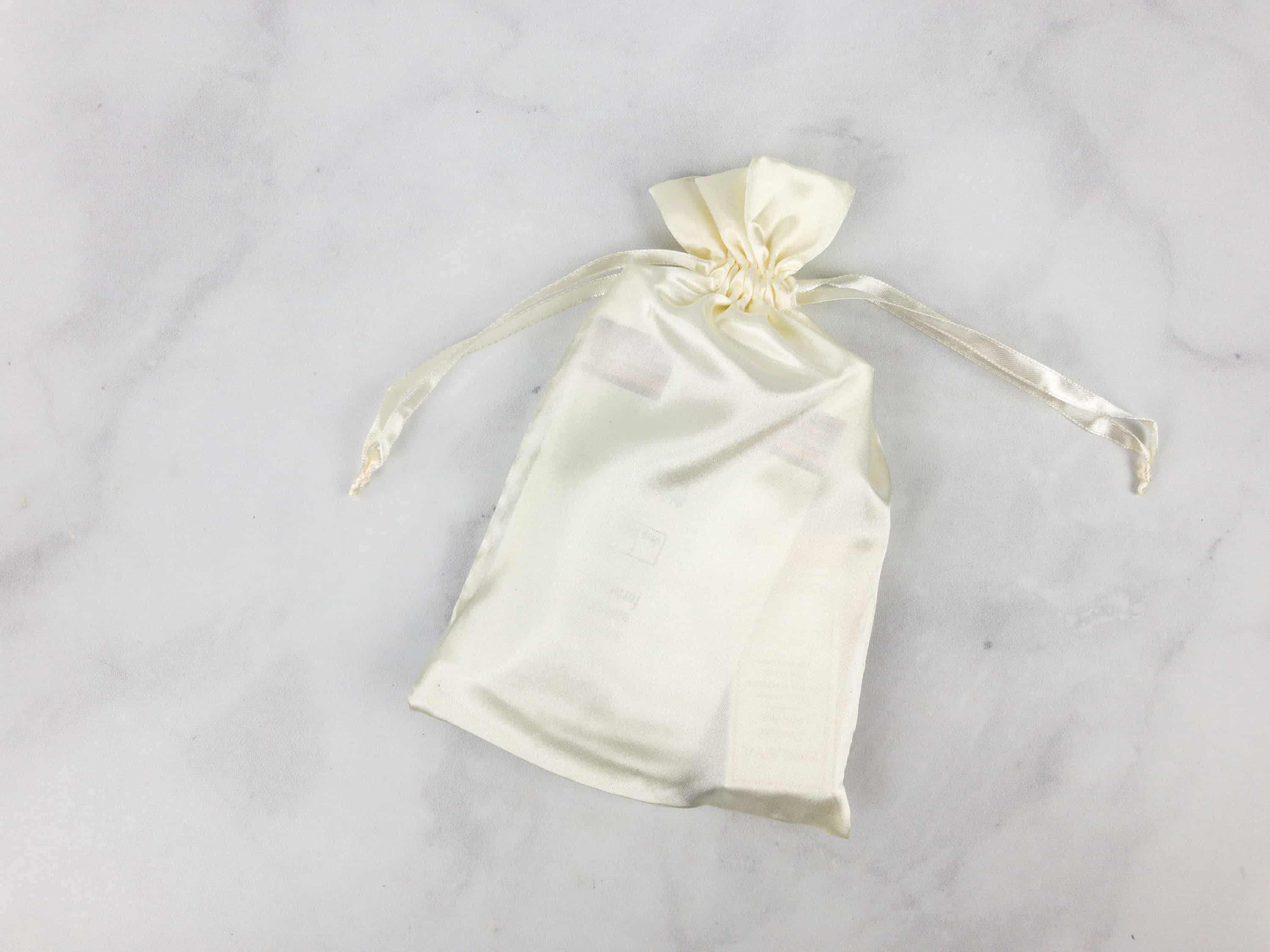 All the samples are inside a silky drawstring bag.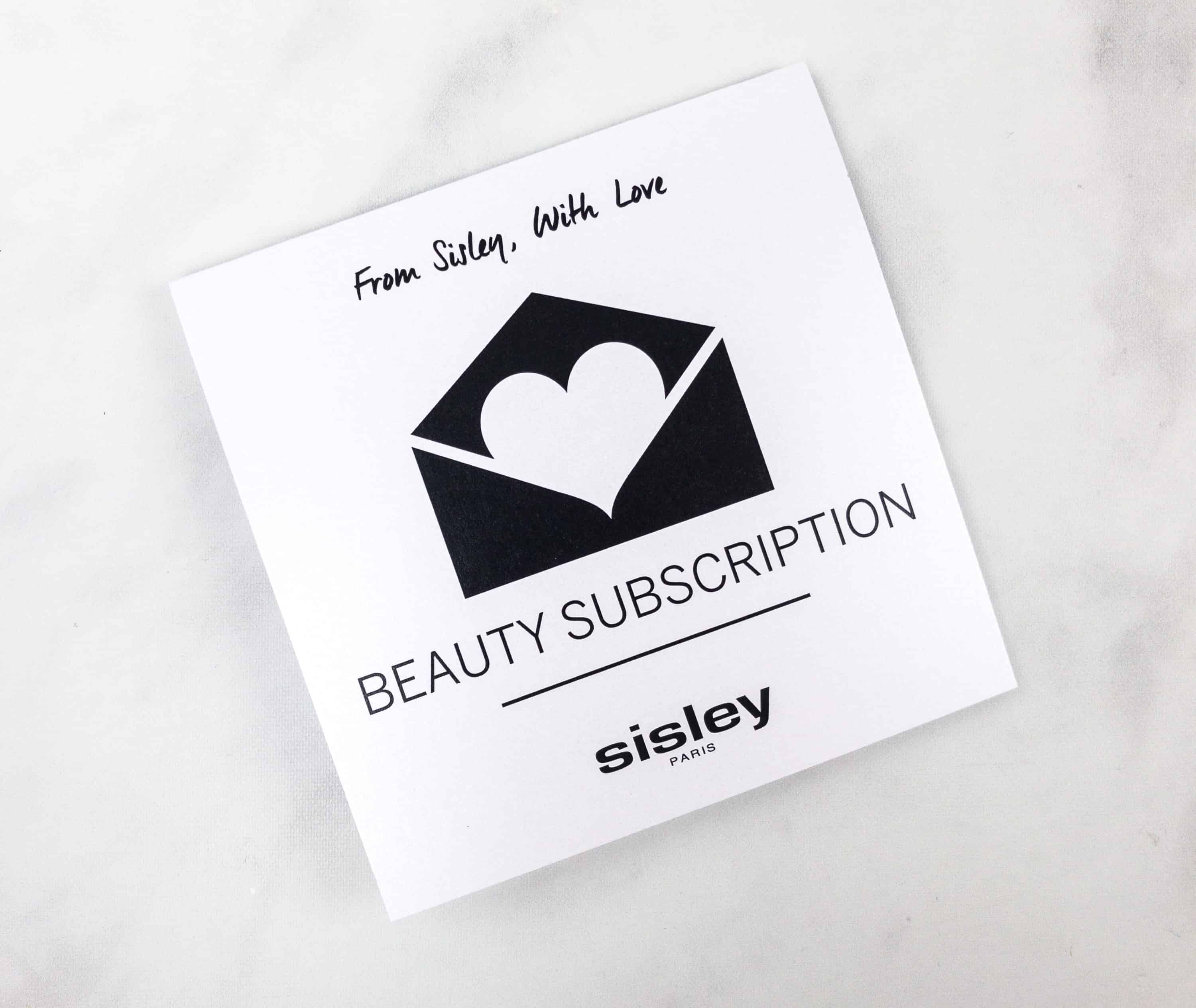 Sisley Paris claims to harness the power of plants to create the best cosmetics for your skin.
There was a welcome card that introduced the theme for March box, which is All Eyes on You.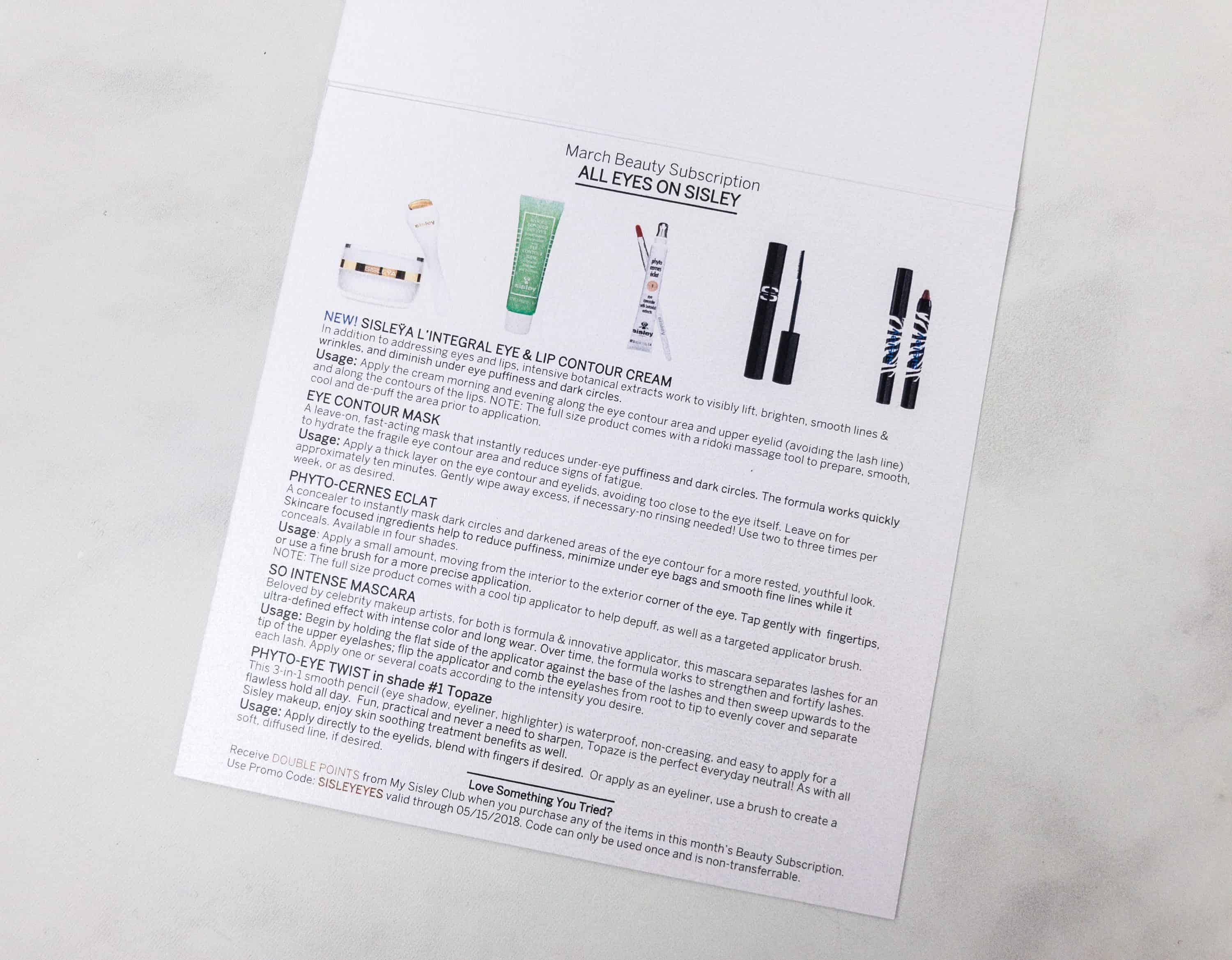 There's also a list of all the items, with tips on when or how to use them.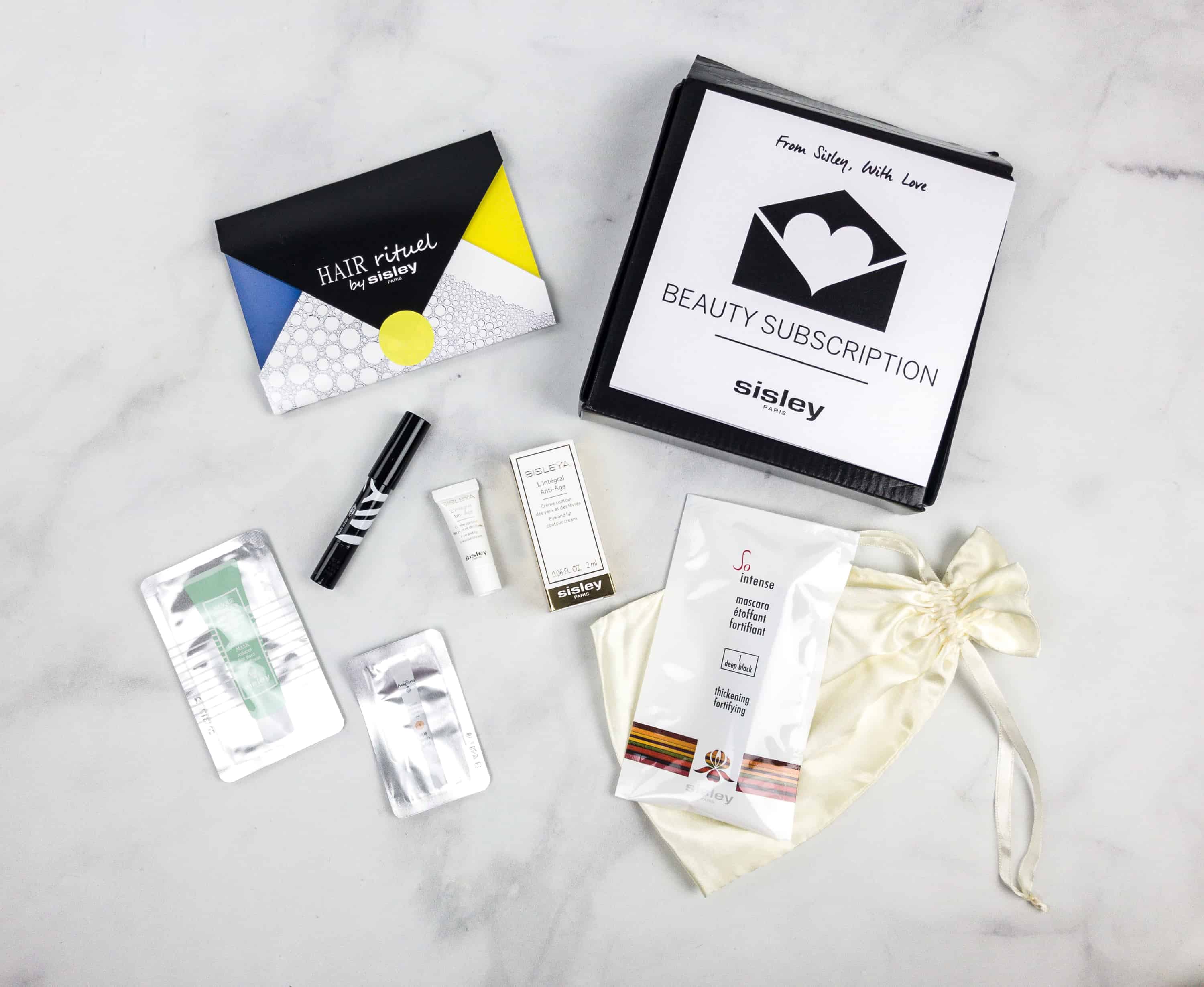 Everything in the box, plus a bonus "Hair Rituel" that was included in my box – we're not sure if everyone received one or if it was in random subscribers boxes, etc.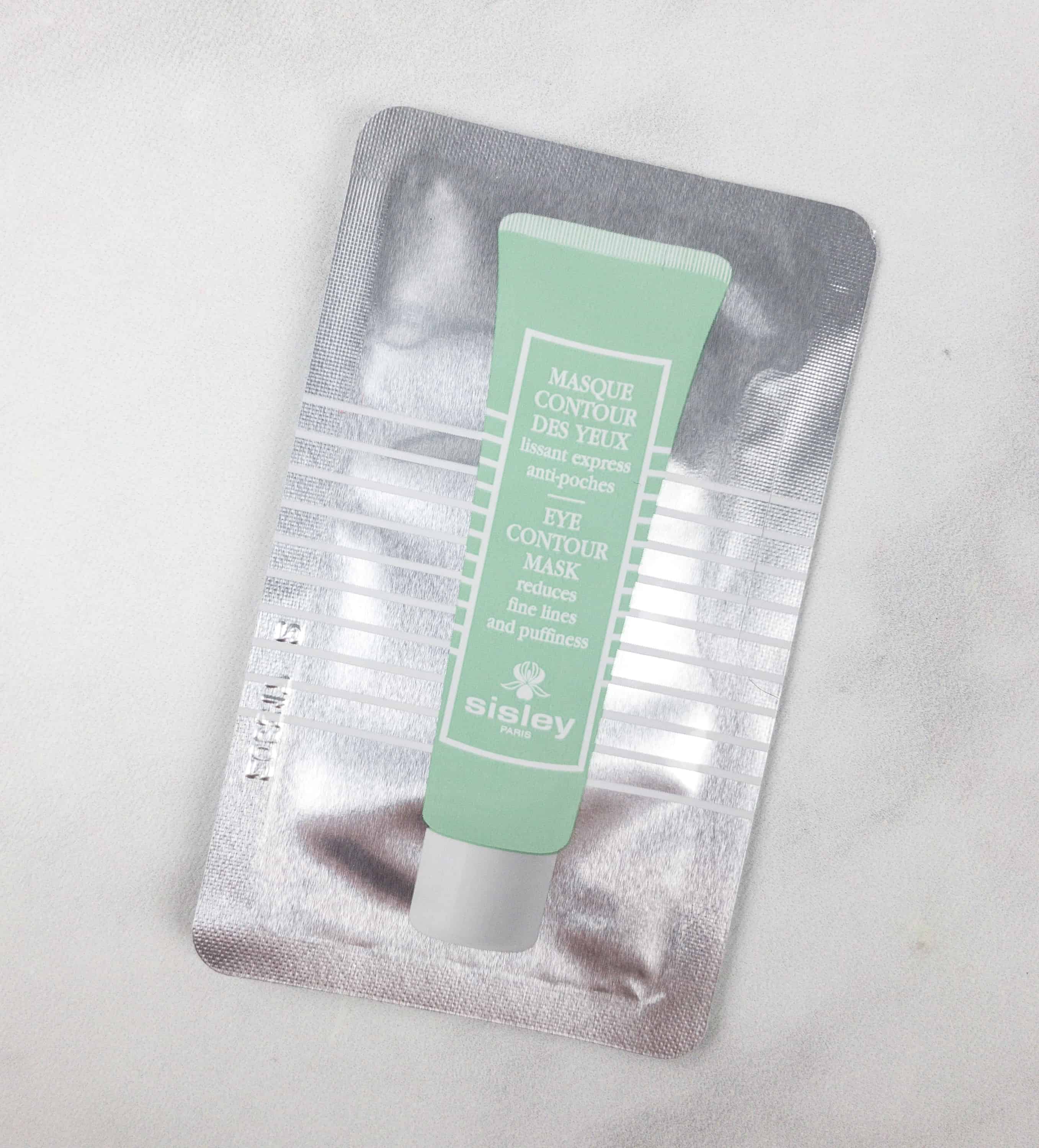 Sisley Eye Contour Mask ($14.50) An express smoothing mask, useful for reducing undereye puffiness. The formula contains a unique combination of plant-based active ingredients, vitamins and oligo-elements, which claims to work within 10 minutes after application.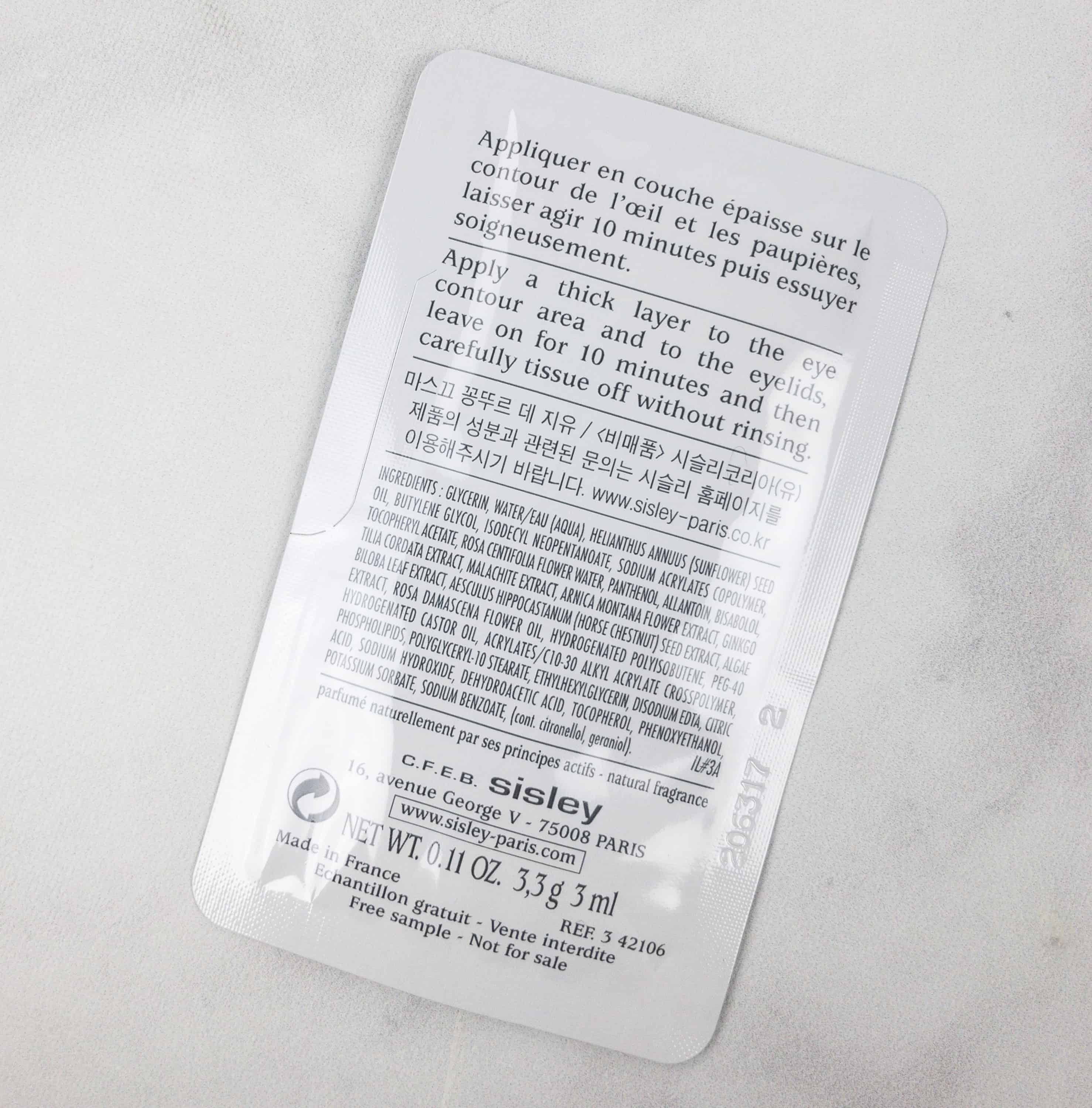 The mask hydrates skin and reduce signs of fatigue so fine lines around the eye area are visibly smoothed, while puffiness and dark circles are reduced. It's lightweight and non-greasy, so there's no problem if you wish to apply eye concealer afterwards.
Sisley Phyto-Cernes Eclat Eye Concealer ($3.69) Packed with caffeine, red vine and ginkgo biloba, this tinted eye concealer instantly masks dark circles and signs of fatigue.
The supple formula is easy to apply and blend, leaving the area under your eyes with a natural finish. It's fragrance free and it stays on quite long too.
Sisley So Intense Mascara ($10.16) Longer and thicker eyelashes can be achieved with the help of this intense mascara. It's made with vitaminized peptide, ricin, provitamin B5, rice phytoceramids, carnauba wax, and beeswax.
It has double-coated pigments, and is long wearing and non-clumping. The formula also promises to lengthen and thicken your eyelashes in two weeks of continued use.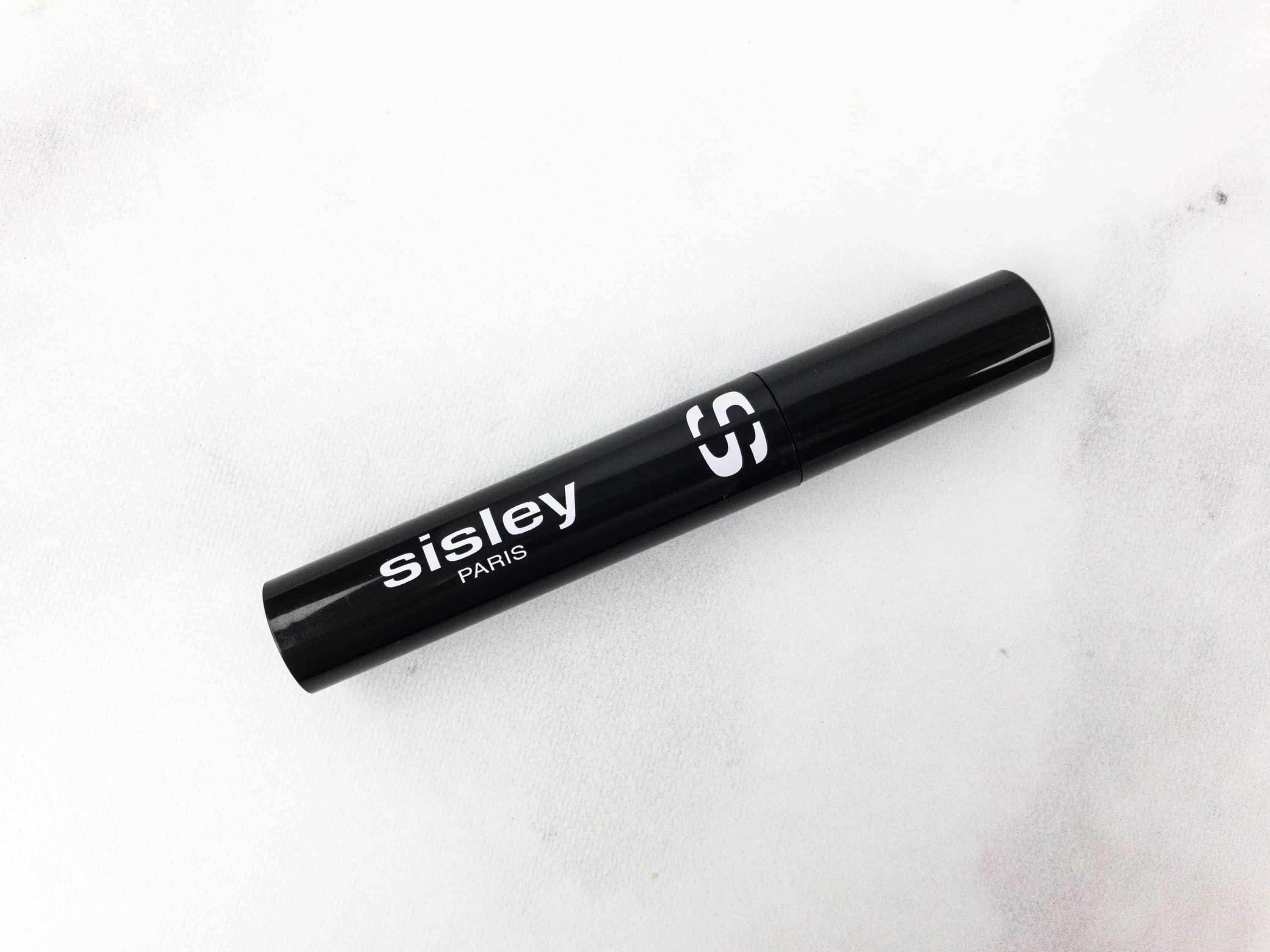 One coat is enough for natural looking lashes. If you want a more intense or dramatic look, you can also apply several coats.
The mascara comes with a brush applicator which ensures every strand is coated. You can also use it to extend the eyelashes from the outer corner of your eye to make your eyes look larger. This is an unusual applicator, and not my favorite – I'm partial to really large poofy mascara brushes, which reduce collisions with my eyeballs because I'm more likely to be hitting my lashes. (I'm not very well coordinated!)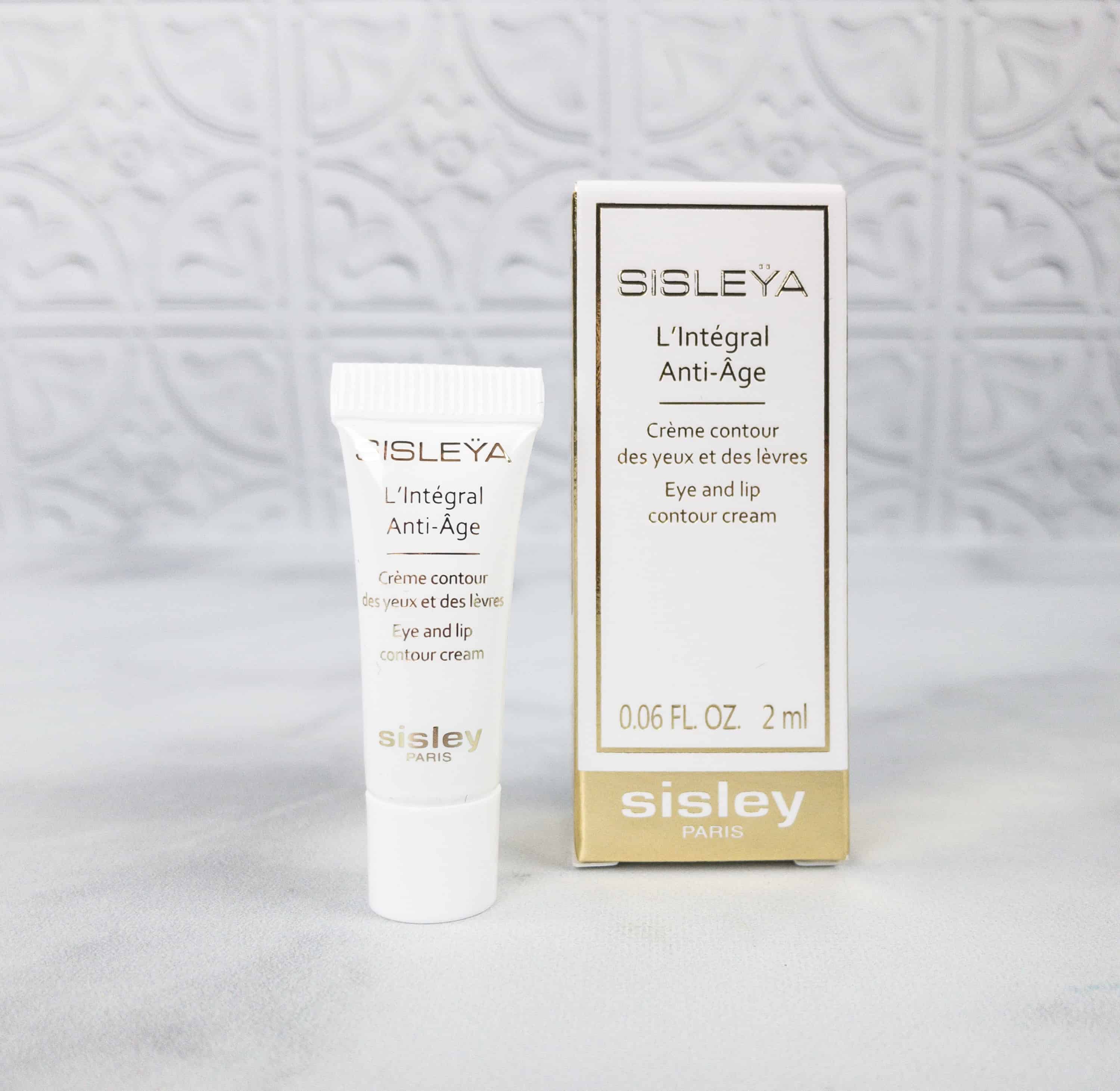 Sisley Eye & Lip Contour Cream ($25.20) This contour cream is an anti-aging product which eliminates wrinkles, dark circles, and puffiness. It is rich in plant-based extracts, including padina pavonica, matricaria, and licorice.
The cream can be used whether in the morning or at night. It immediately hydrates the contours of the eyes and the lips, while the firming and toning takes effect after continued use. It's suitable for sensitive eyes and contact lens wearers. I've used it before and I love it!
Sisley Photo Eye Twist ($50 full size – even if 1/4 size $12.50) It's an eyeshadow and eyeliner in one pencil. It glides and blends well, plus it's packed with plant-based active ingredients like green tea, white lily, and camellia that protects your delicate eyelids.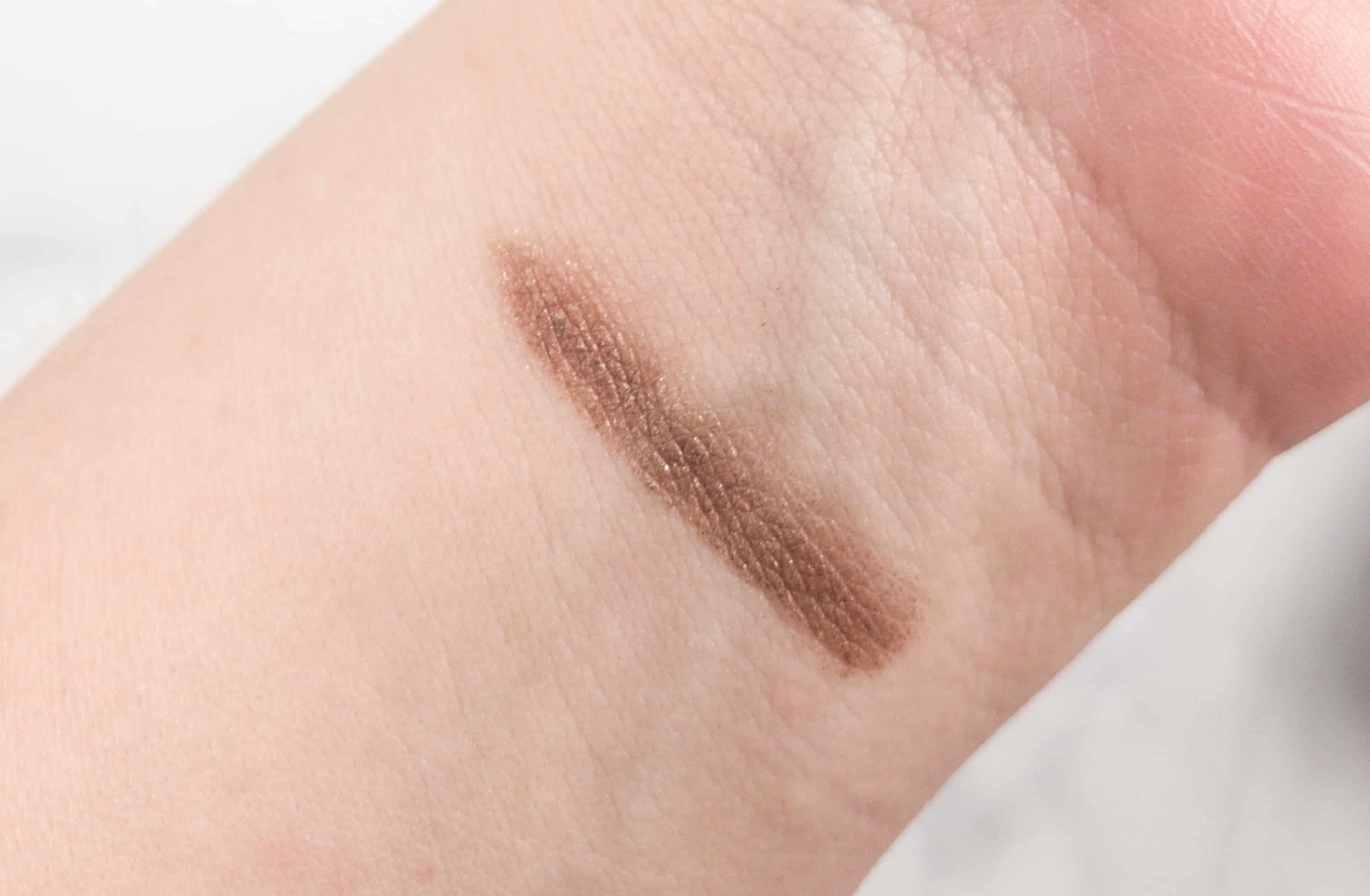 It has a shimmery brown shade. It looks regal, and I know that it will go well with most colors that I have in my kit. The formula is waterproof and no-transfer too. It didn't have a size on the pencil so I went with 1/4 of the full size, and it's probably more like 1/3.
Sisley Hair Rituel This envelope contains several hair care products!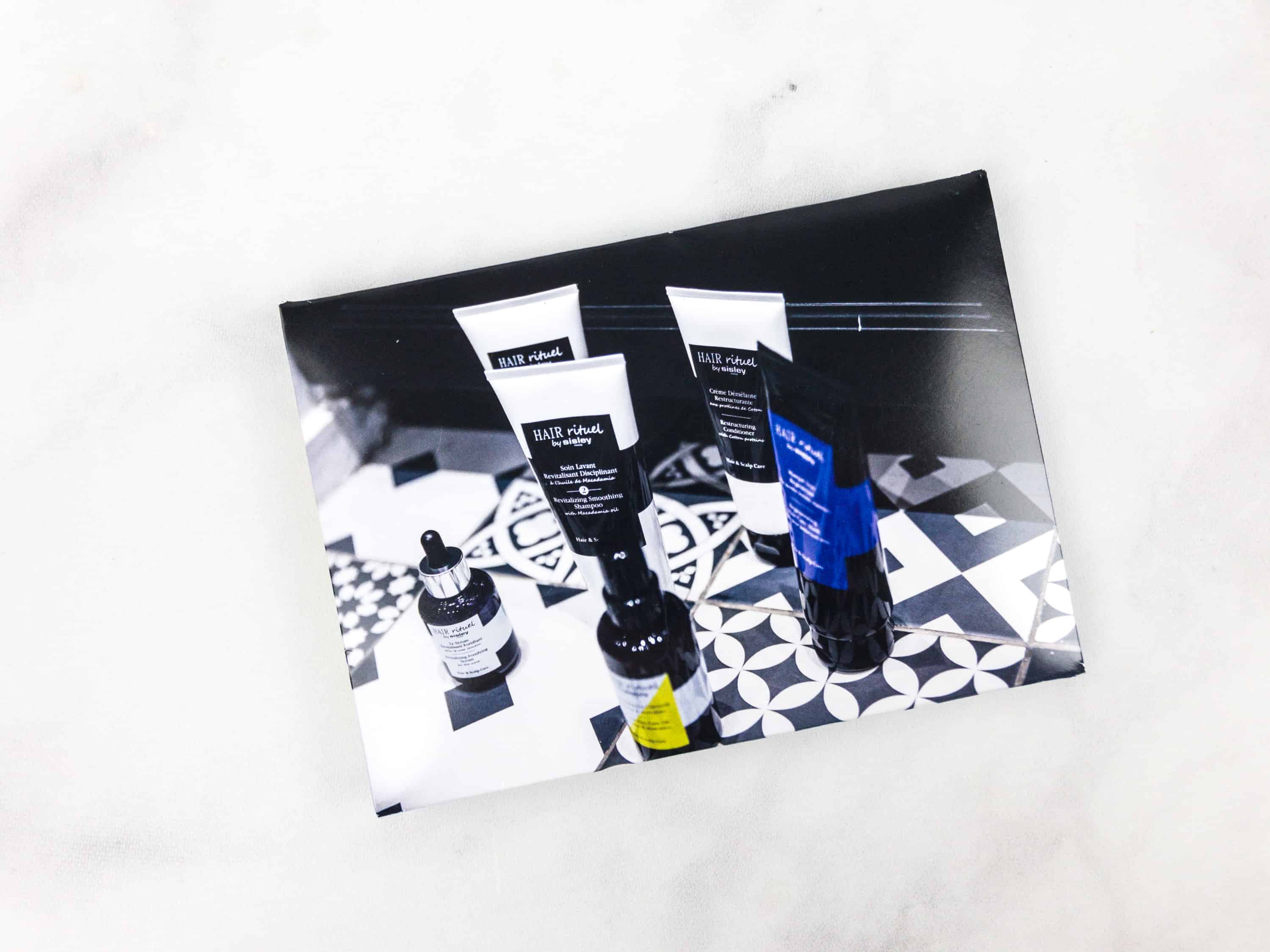 You can use these products to clean and detangle, regenerate, fortify and, most of all, beautify your hair!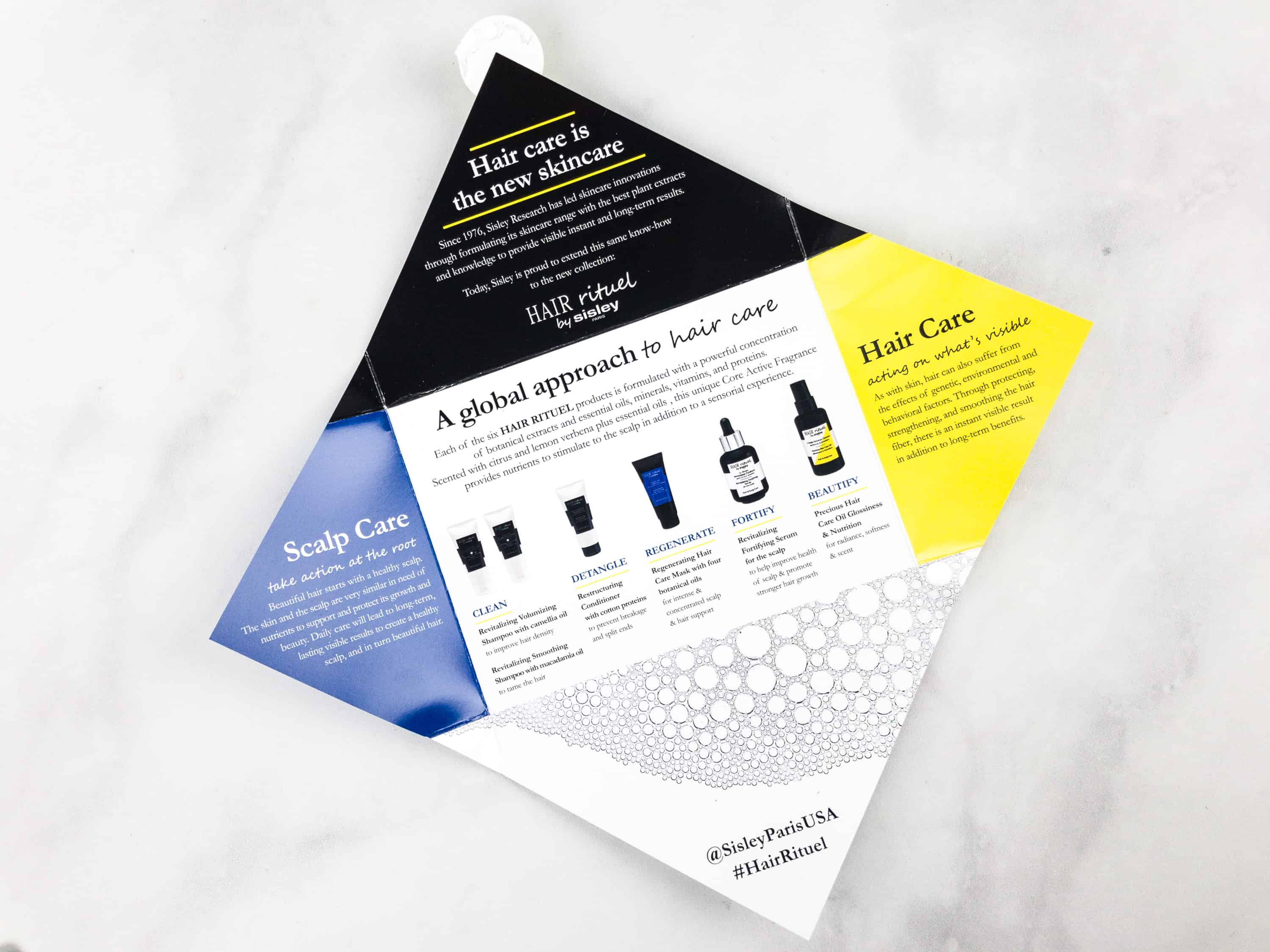 Each product has an specific task to make your hair look gorgeous and it's listed inside the envelope.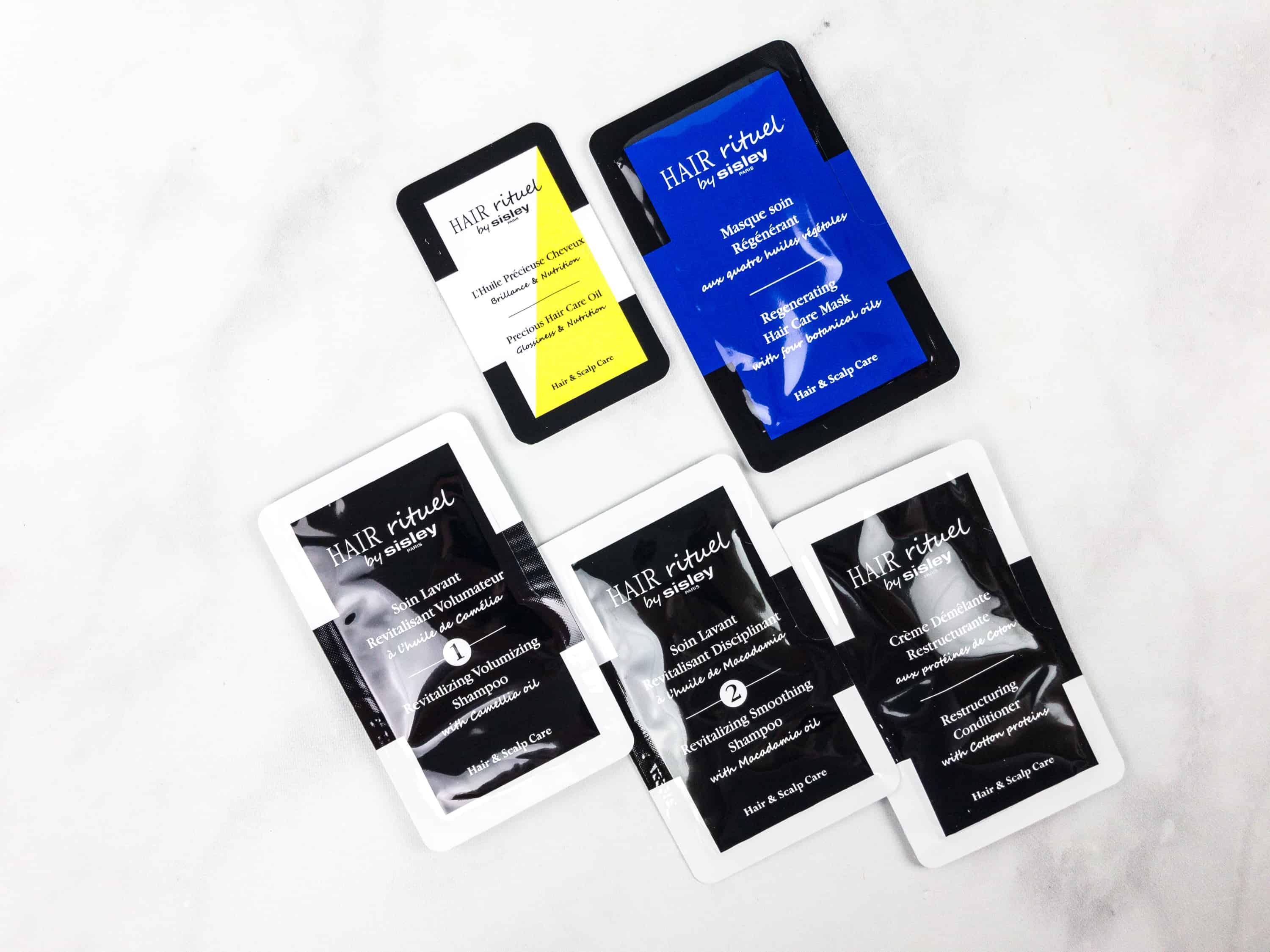 We got a revitalizing volumizing shampoo with camellia oil ($3), a revitalizing smoothing shampoo with macadamia oil ($3), a restructuring conditioner ($3), a hair care mask ($3.8), and a hair care oil ($1), making the value of this bonus $13.8! Too bad they didn't include the scalp serum – the one I would want to try most, because it targets follicles and hair growth!
Each of the six HAIR RITUEL products is formulated with a powerful concentration of botanical extracts and essential oils, minerals, vitamins, and proteins. Scented with citrus and lemon verbena plus essential oils, the unique Core Active Fragrance provides nutrients to stimulate to the scalp in addition to a sensorial experience.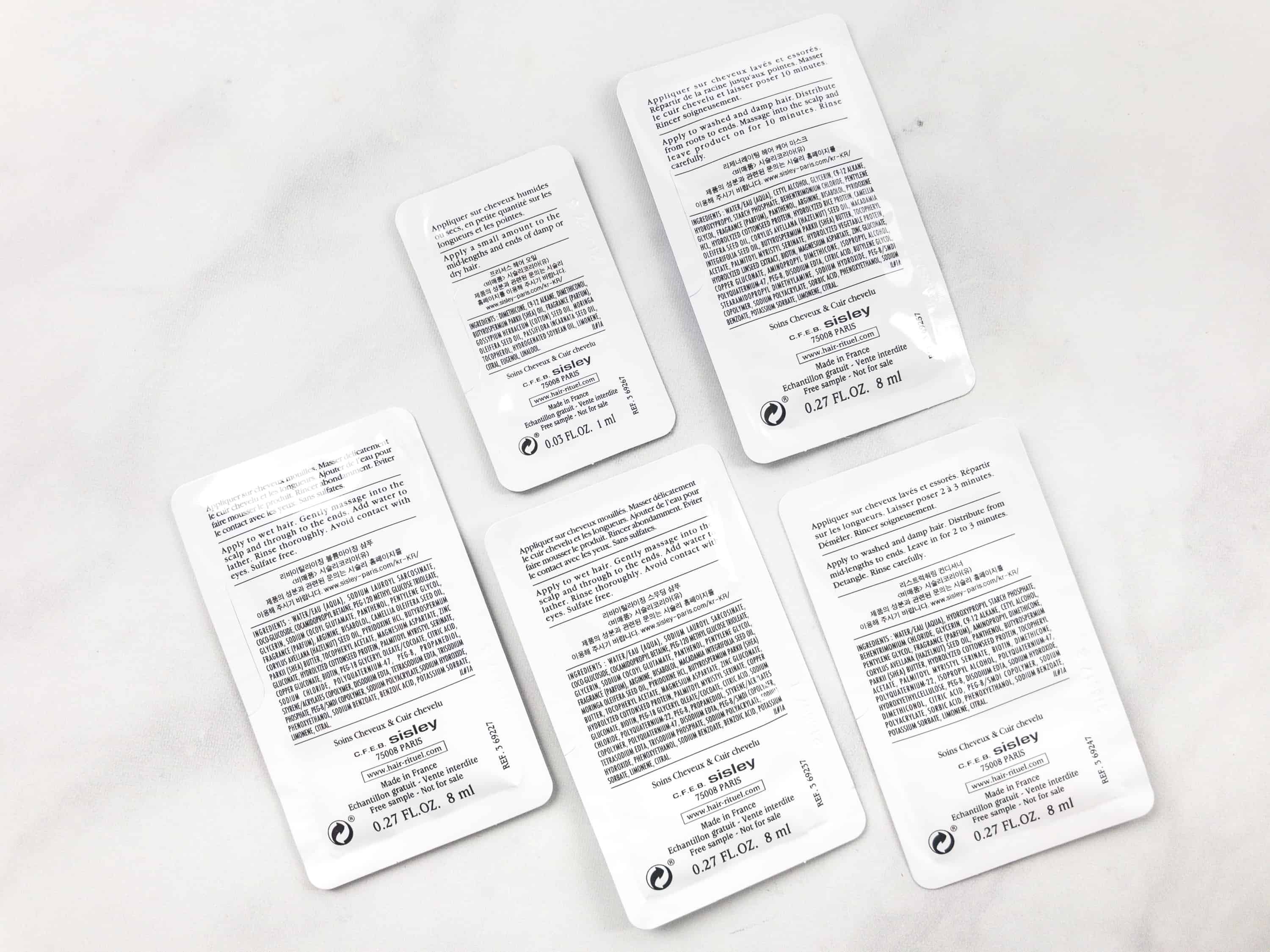 It's already portioned so it's easy to use, and there is a product for every hair concern!
Sisley Paris subscription offers a great selection of samples from the luxury brand for just $10 a month. This month, they included anti-aging skin care items and a bunch of eye make-up products I could really use. I'm also happy with the addition of the hair care set, as it contains everything I need to take care of my hair. Although it's just for one time use, it allows me to try out everything and see if it will work for me – without spending a lot. As you might already know, Sisley Paris products are quite pricey and whether you're planning to buy full-sized products later or you just want to indulge yourself, this is an amazing deal. The retail value is about $66 (plus about $14 for the hair ritual), and I got everything for $10, truly impressive!
What do you think of the Sisley Paris subscription? Have you tried any products from this company before?
Visit Sisley Paris Beauty Box to subscribe or find out more!