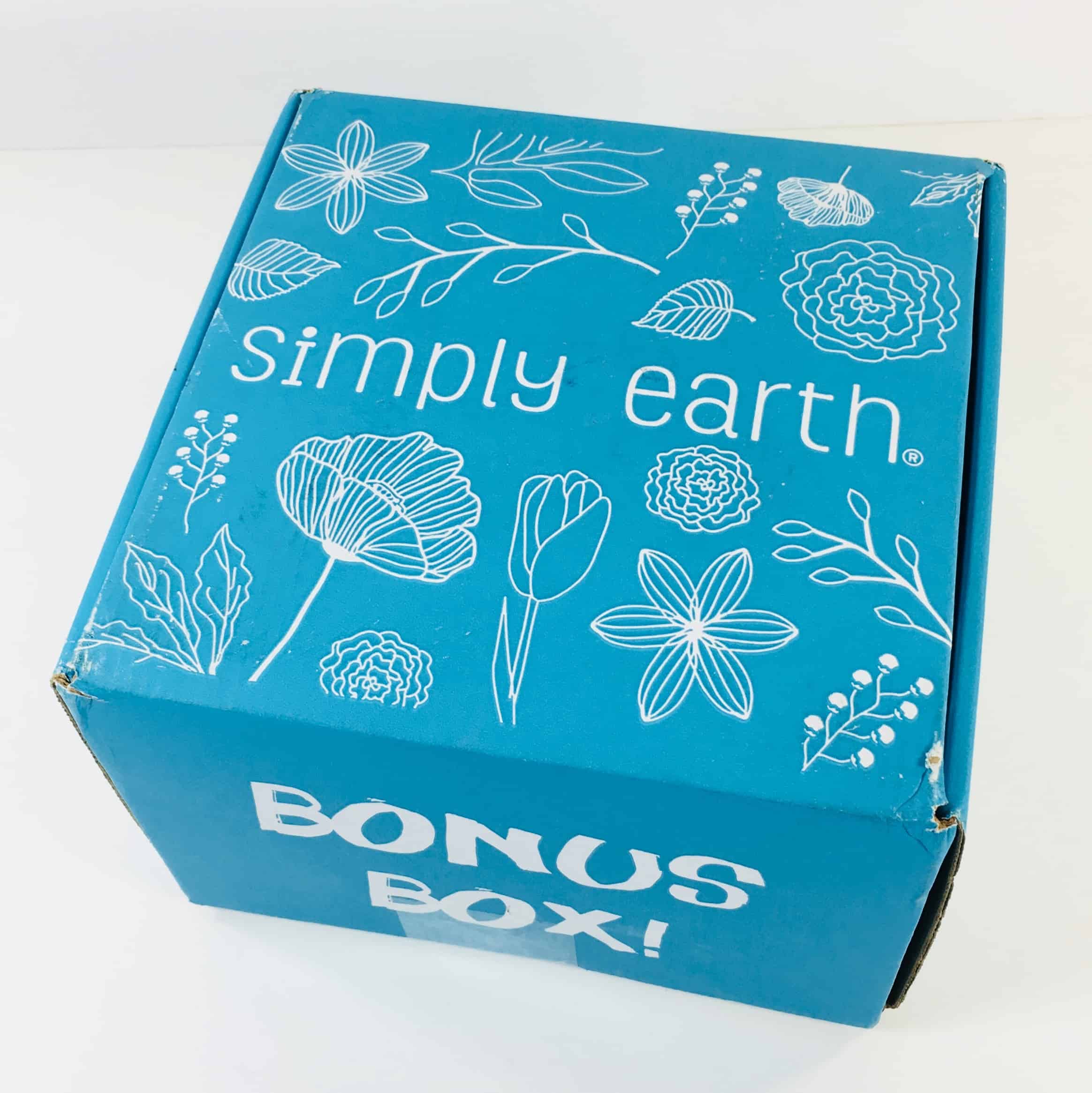 Simply Earth makes it easy to get started using essential oils to green your routine! I am kind of new to the world of essential oils but I like that you can use them for so many different things like beauty products and cleaning items. But getting started can be an expensive investment and I wasn't really sure what to use or how to use it. Thankfully Simply Earth has me covered. Here's what you can expect:
Every month, we'll send 4 full size 100% pure essential oils + 1 -2 extra + bottles to make 5-6 recipes. So you'll have everything you need. Each month is a new theme. Plus, you'll get more ideas and recipes on how to use the oils inside your box outside of the recipes included.
They also donate 13% of all profits to help end human trafficking.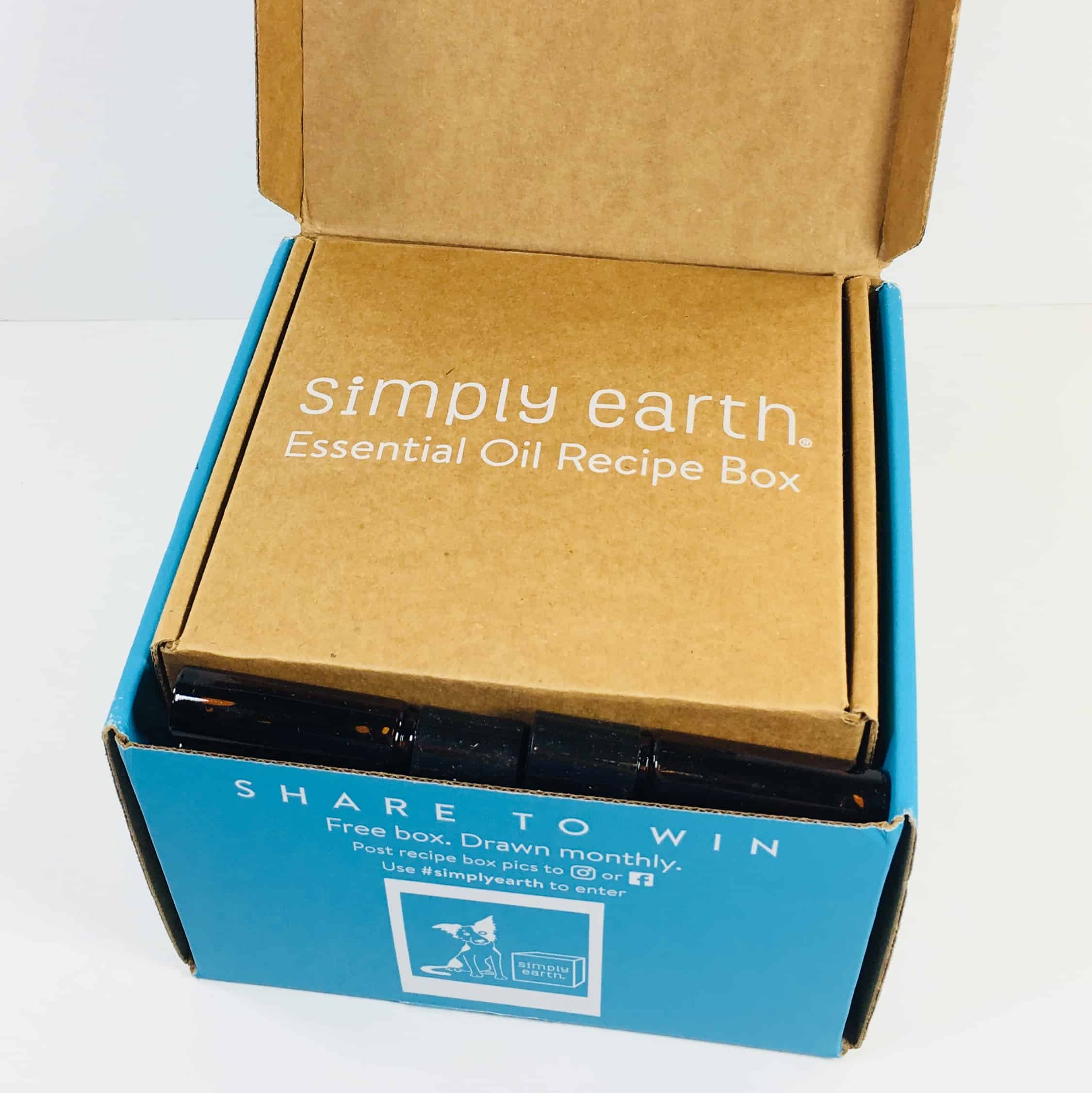 DEAL: 
Get a FREE surprise essential oil with your box! Use coupon code SIMPLYFREE.
Get $20 off future purchases signing up to a monthly subscription plan. Use coupon code HELLO.
If you use code BONUSBOX at sign up you will get this box full of items that will be used to make recipes provided in the next six boxes!!!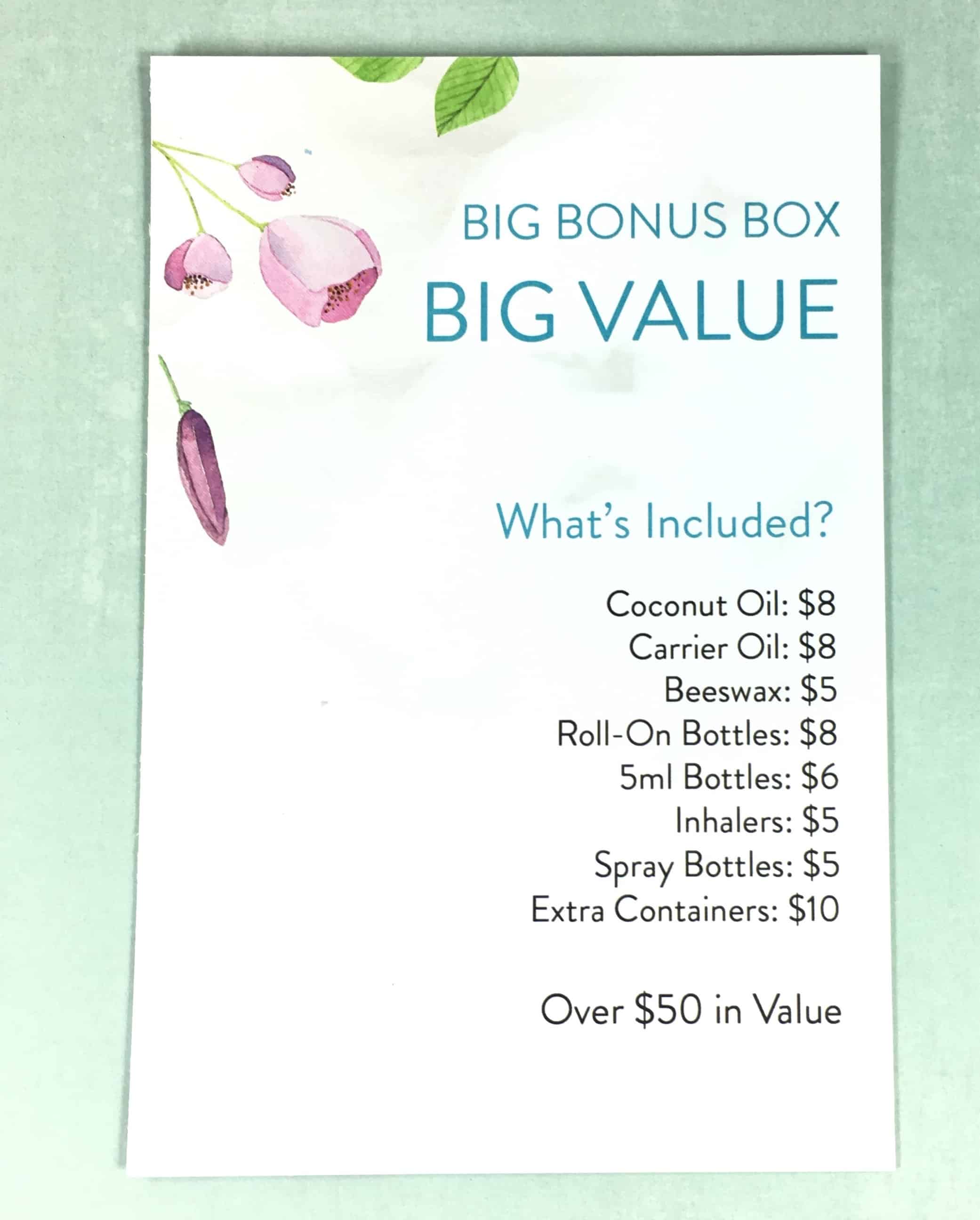 The Bonus Box is worth around $50. You can order this stuff online but you might have to buy some of these items in bulk.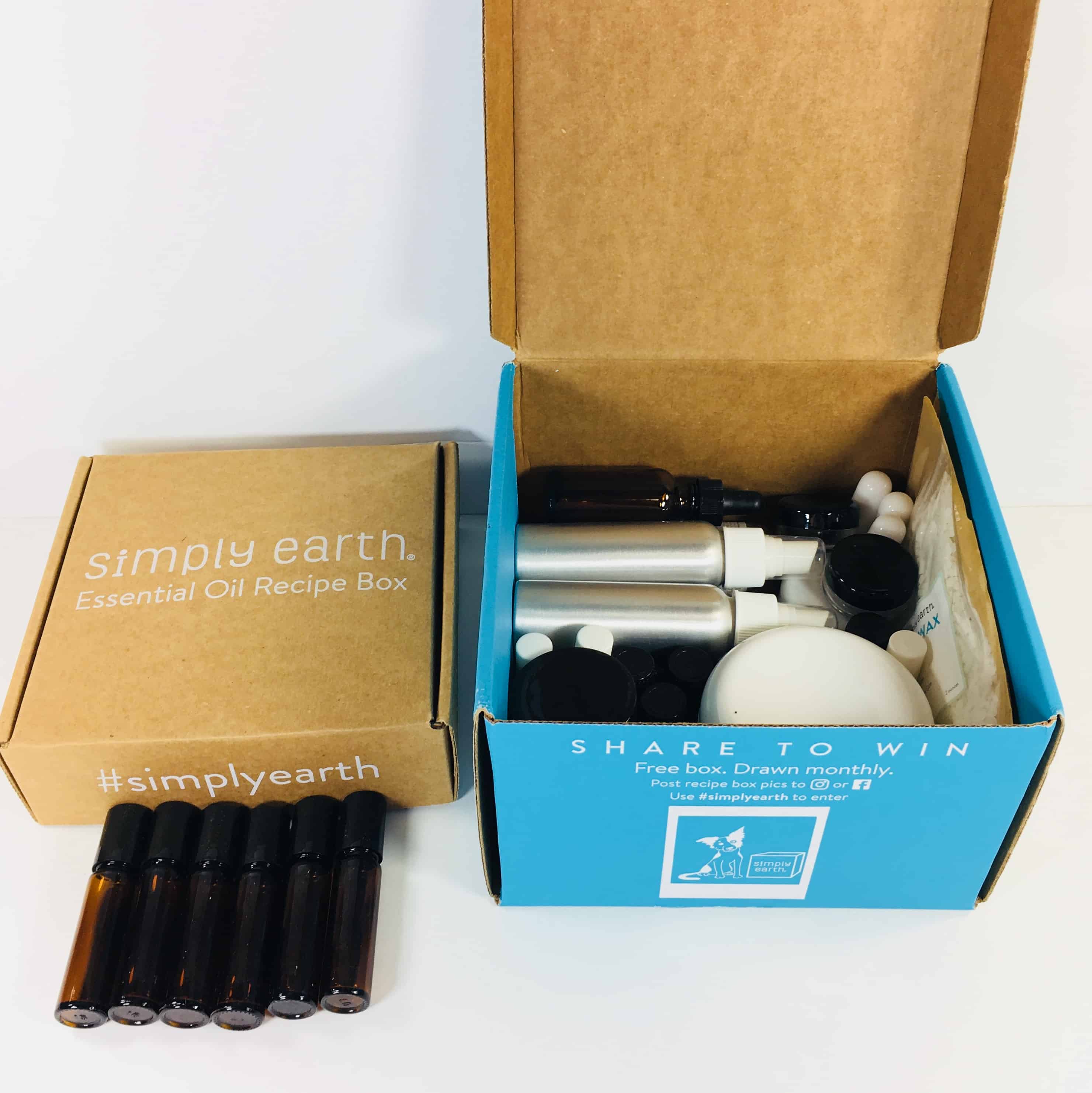 So here's my April Recipe Box and Bonus Box – they were shipped together so I could get started right away.
I couldn't believe all the stuff in here!
It's like a mini apothecary in here!
Simply Earth Beeswax ($5), Simply Earth Almond Oil ($8), and Simply Earth Coconut Oil ($8) will be used in future boxes. I'm imagining body products here.
I received a glass container and glass dropper bottle.
There were 6 roller balls with removable balls. The lids aren't screwed on yet to make them easier to fill.
I found 6 glass bottles with euro droppers. The amber color helps protect from UV rays.
I found some plastic bottles. One looks like it may be for a lotion, another had a pump, and two others might be for a salve.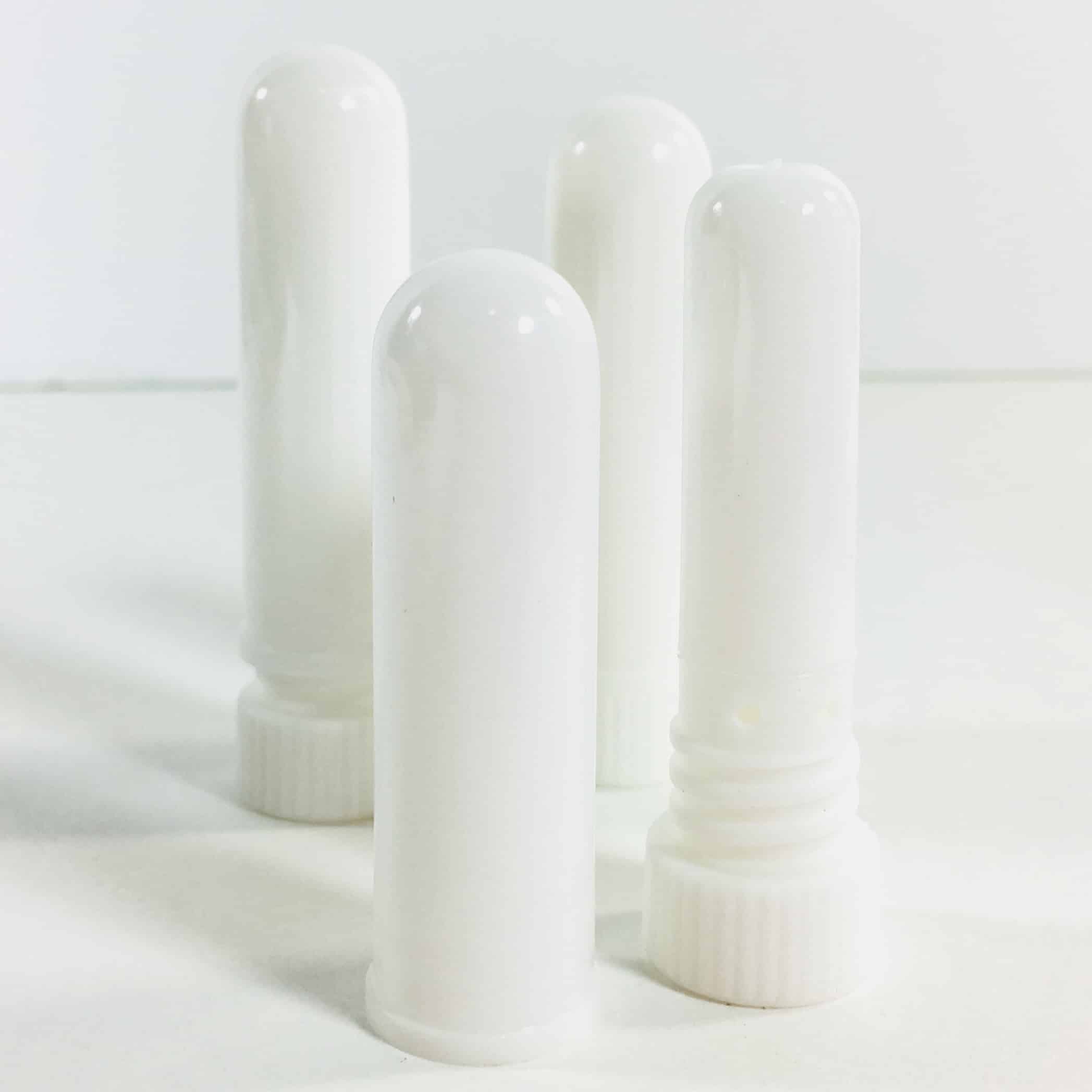 Here are some inhalers, such as the kind you can get from Vicks.
Next were some lip balm holders.
Two aluminum spray bottles were used in the recipes found below.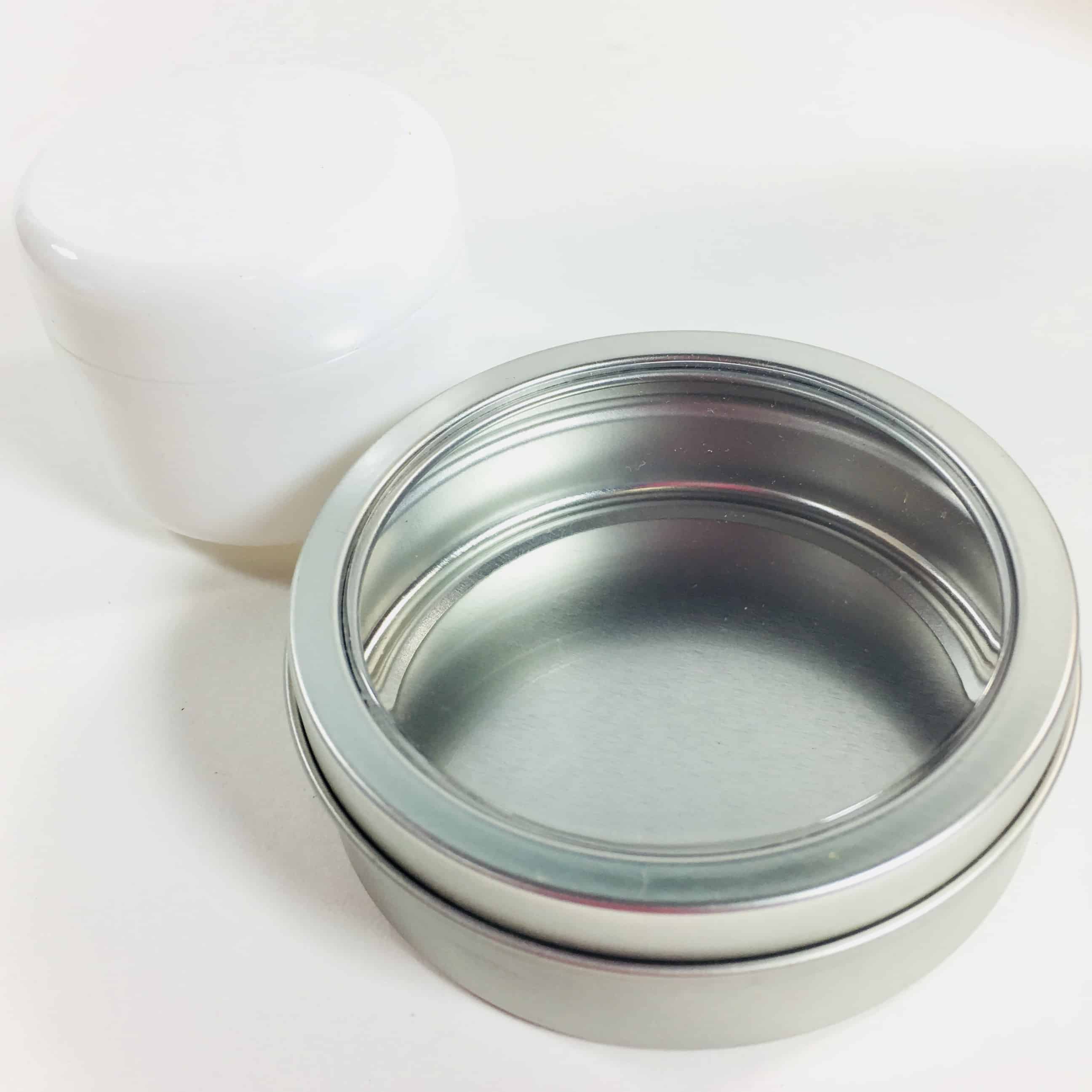 Another plastic container and an aluminum container were the last ones in the box. I can't wait to see what might go in these!
My April monthly recipe box was also in here.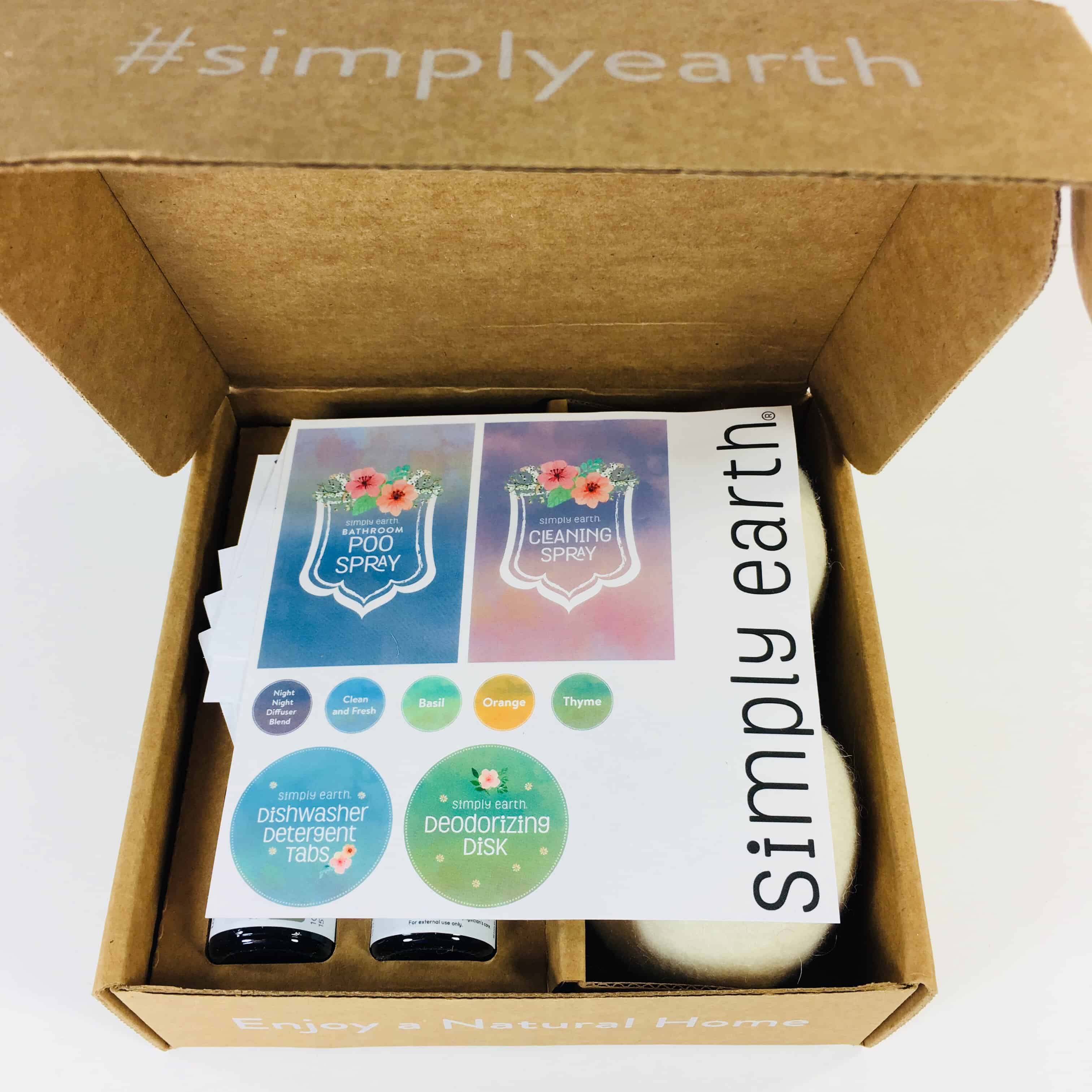 I think this is the type of box that will show up in future months.
Oohh, dryer balls!
My April Simply Earth Recipe Box came with four essential oils, two wool dryer balls, recipe cards, and stickers!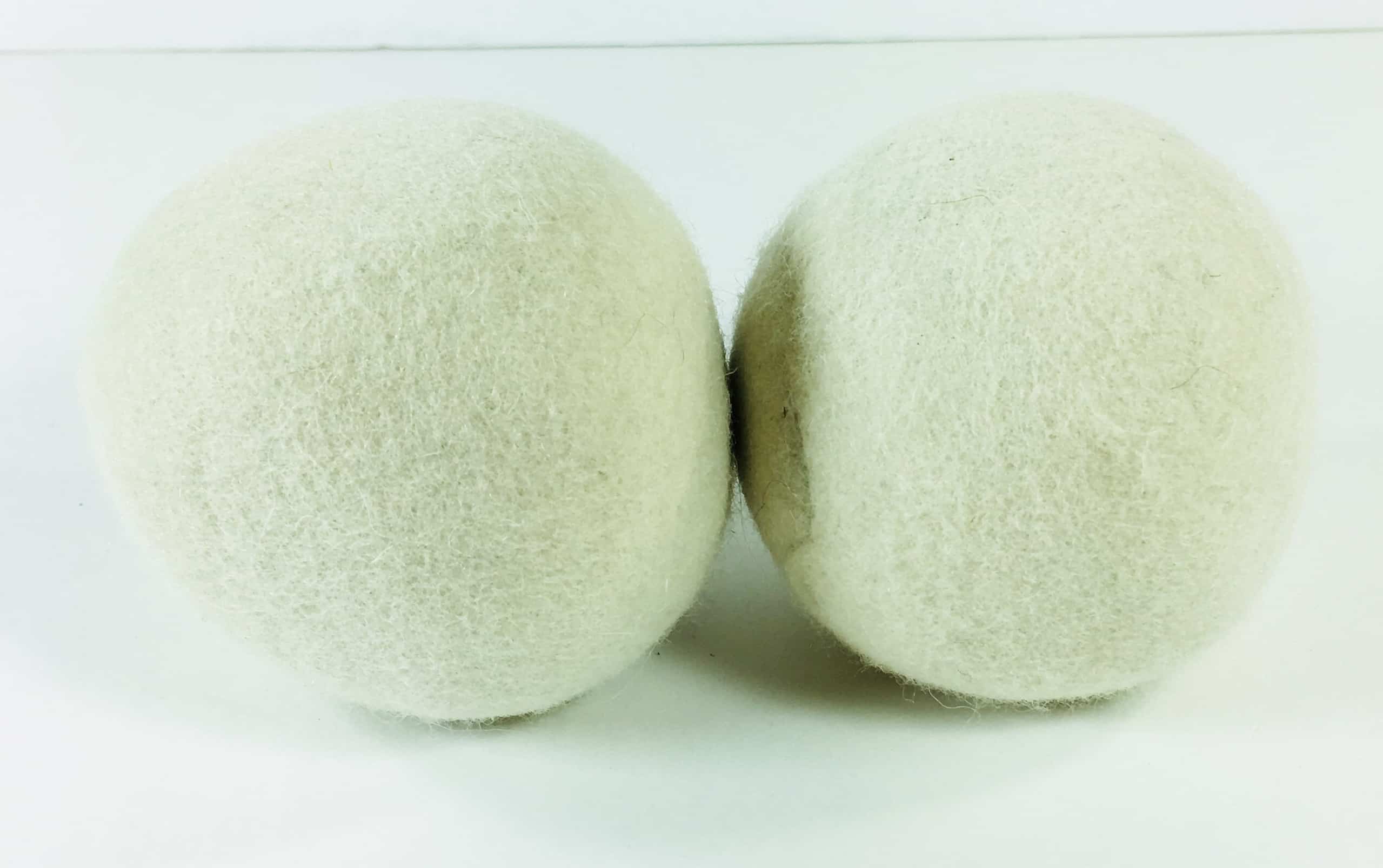 I've tried wool Dryer Balls before and am so happy to have a couple more to pass along to my daughter, who is away at college.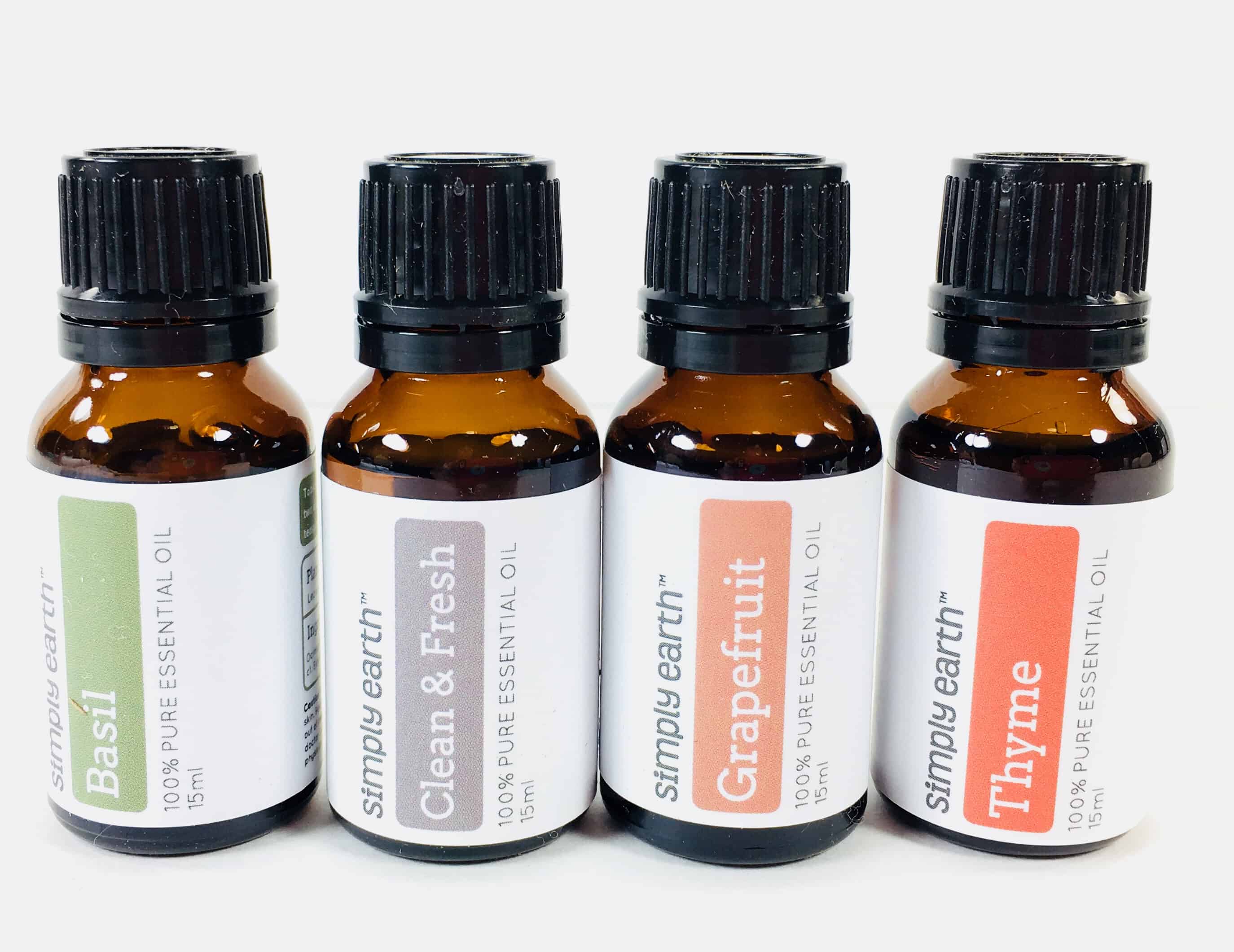 I received four different essential oils – Basil, Clean & Fresh, Grapefruit, and Thyme. One of the recipes called for orange essential oil, and one of the stickers for the lid said orange as well, but when a recipe called for orange I simply used the grapefruit instead. My oils ranged in price from $9.99 to $14.99, for a total value of $46.96!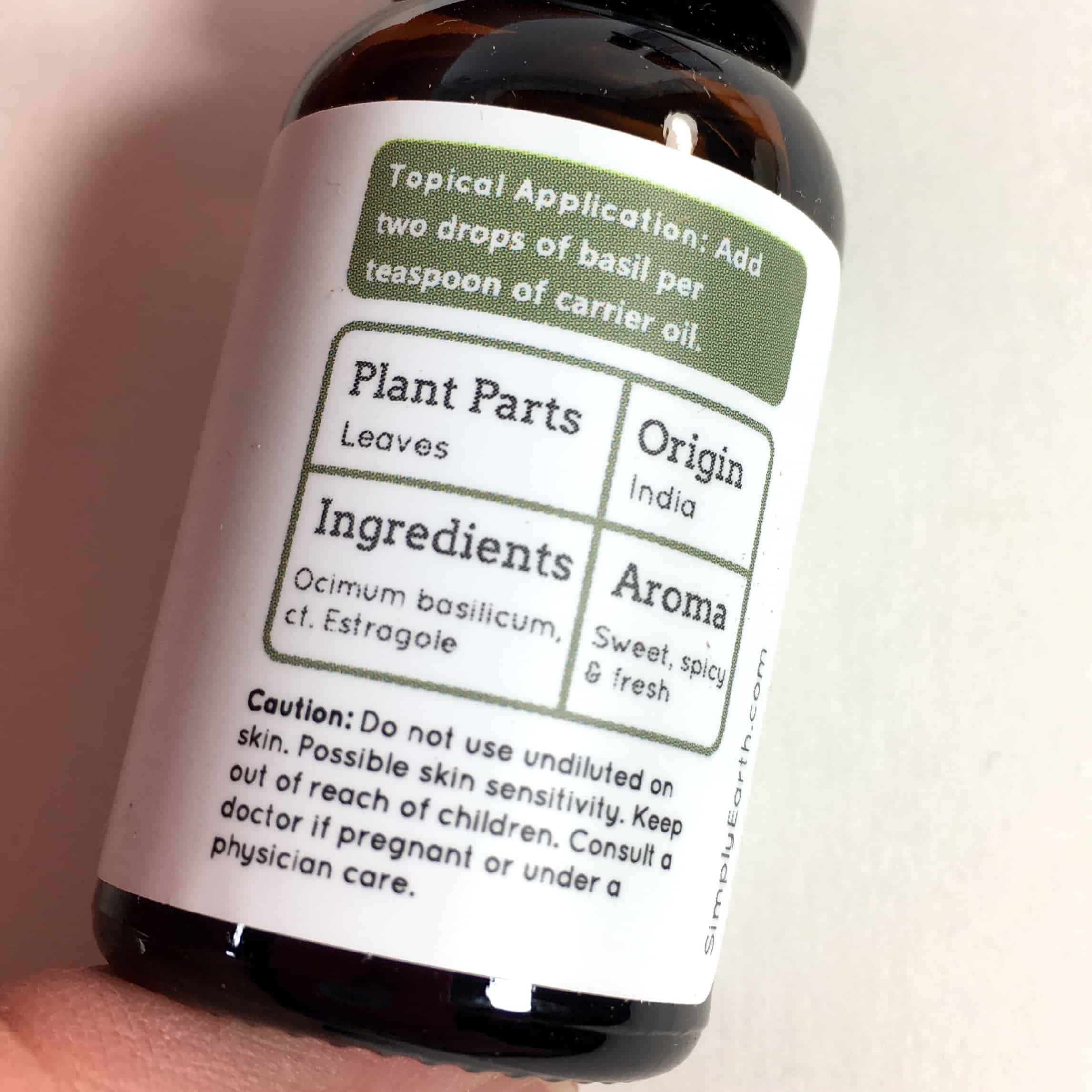 There was some helpful info on the bottles, such as the plant origin and parts of the plant used.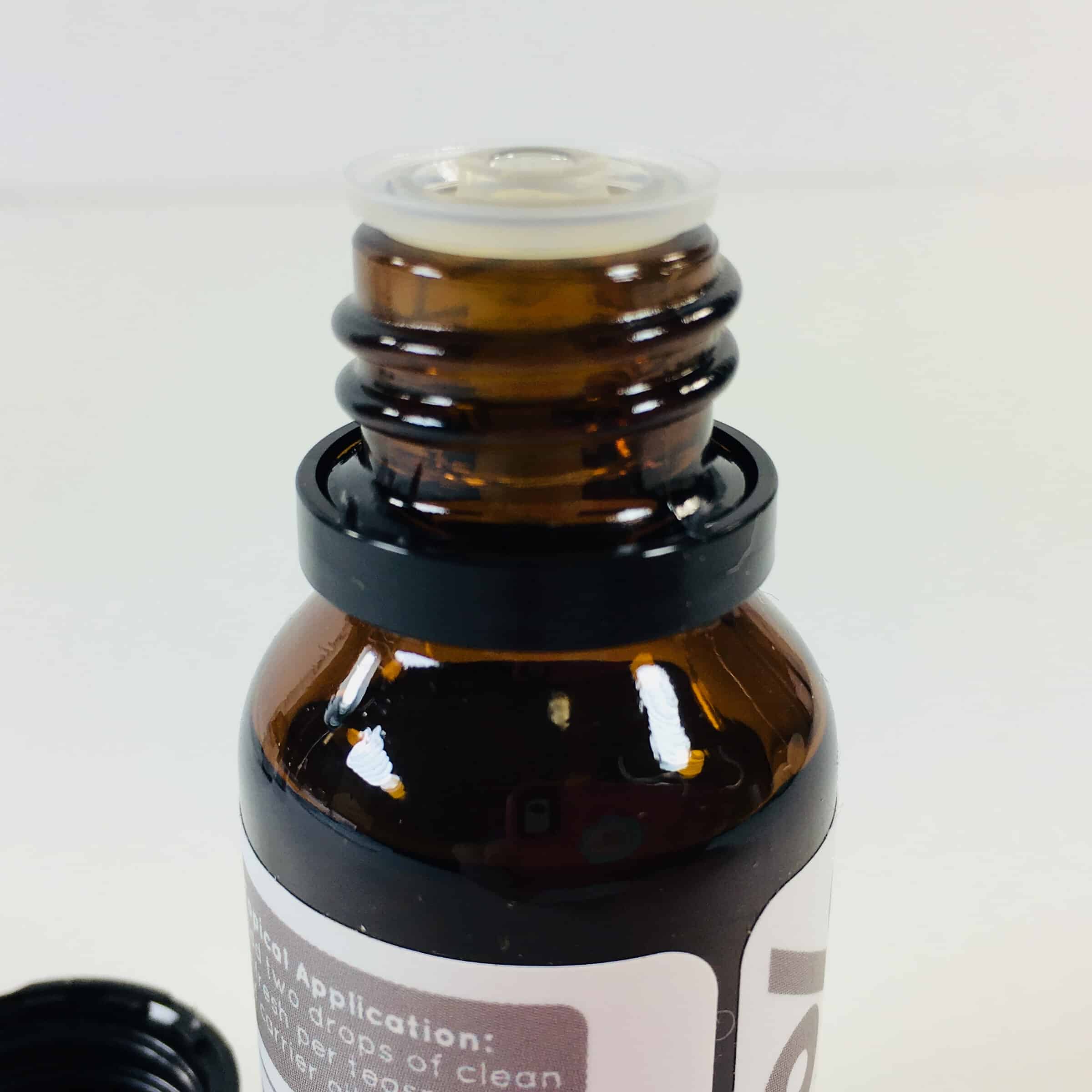 They had euro droppers and it was easy to get the product out precisely. When you click on the oils at the Simply Earth website, you will find lots of helpful information and a couple of recipes for each oil. It also lists cautions, since essential oils can have very powerful properties. Simply Earth does not recommend consuming their oils.
These preprinted stickers were very thoughtful. I have received DIY boxes before and had no way to identify what I had made so this was perfect.
There were a lot of cards in this box. They were printed on both sides. This one lists the theme for next month's box.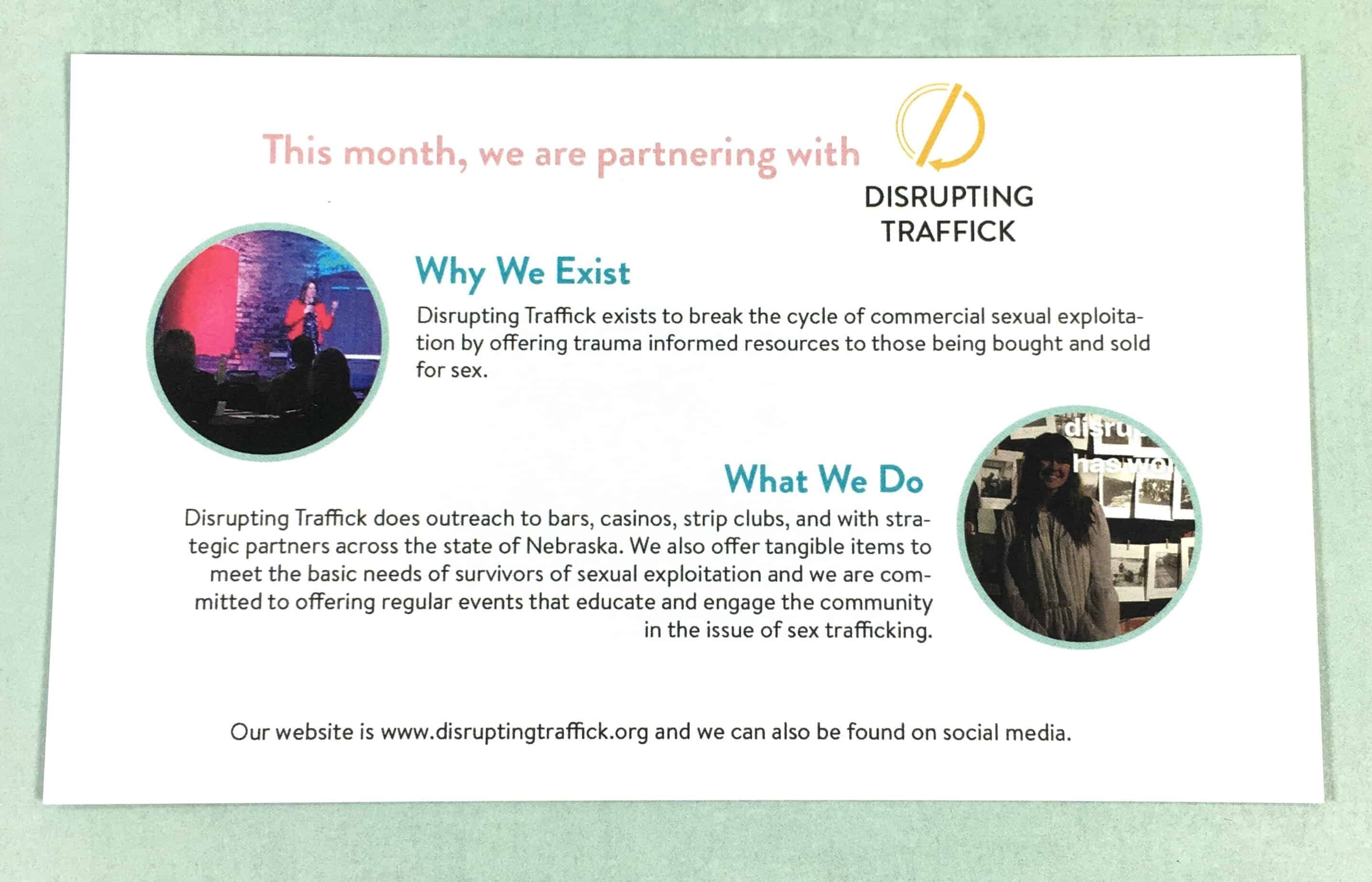 Simply Earth donates 13% of their profits to help stop human trafficking. Why 13%? That's the average age of a person forced into trafficking. I was in tears reading about this. You can find more info on the Simply Earth website.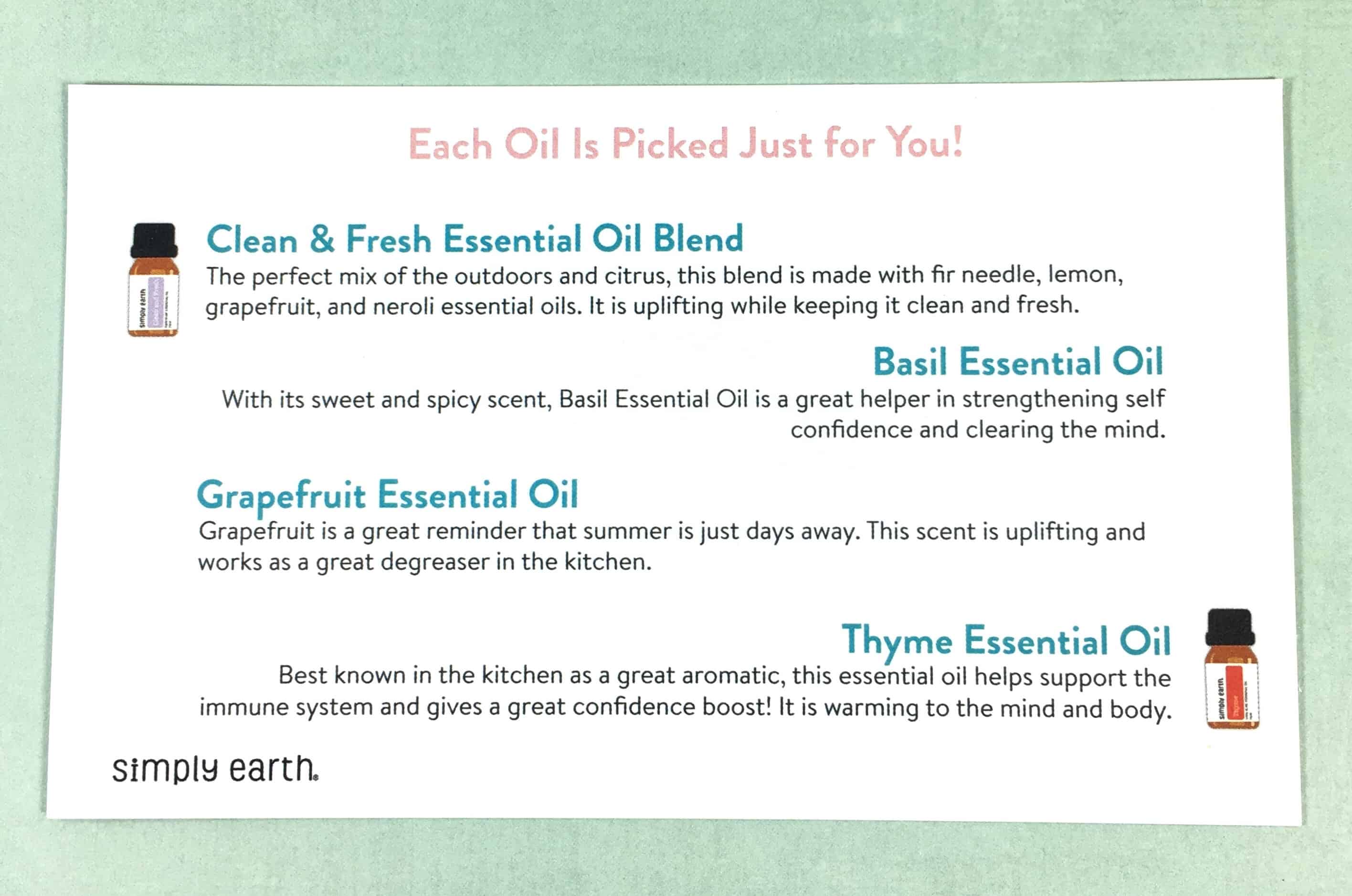 There was a card describing why a certain scent was sent.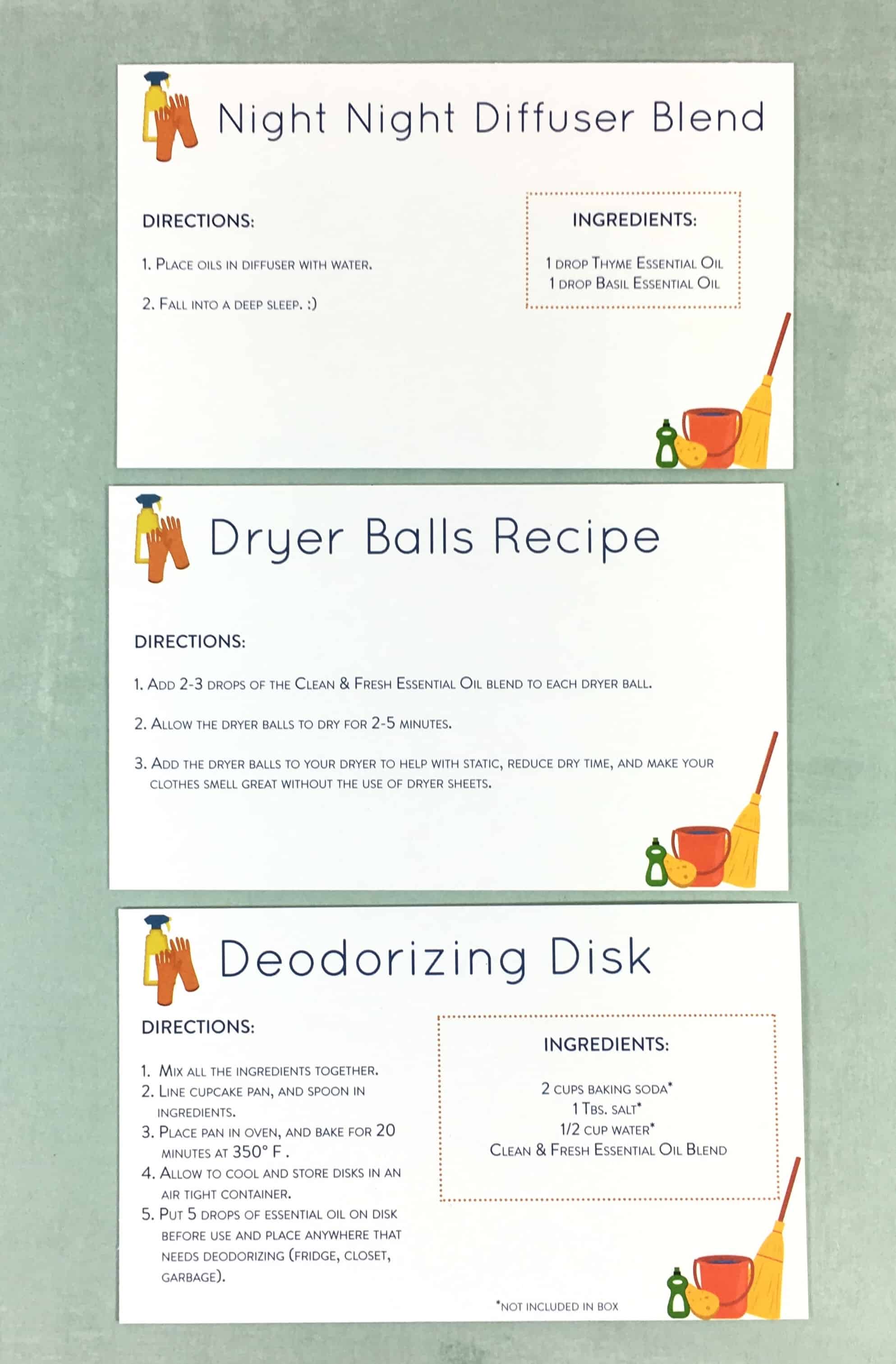 Here are some of the recipes. I don't own a diffuser but I can see that I may need to get one soon, since I don't want my oils to go to waste and I love that they are a nice way to help a home smell good without nasty chemicals. Plus, they have properties that can help one relax, become energized, or even help with congestion.
Some of the cards had instructions on both sides. The cards clearly indicated if something was not in the box, like baking soda or borax. These are inexpensive and can be found at the grocery store.
There was some info on how to spread the word and how you can win a free box. Get three of your friends to sign up and you will get a free monthly box!
I've made four of the recipes so far, these two plus the deodorizing disks and I've used the dryer balls. Please note that the card for the poo spray calls for orange essential oil and for some reason grapefruit oil was sent instead, but I just went ahead and used it.
I followed the instructions and made my very own Simply Earth Cleaning Spray and Simply Earth Bathroom Poo Spray! It was very easy and I have enjoyed using them around the house. I have even used the Poo Spray as a cleaning spray but of course you can use it as directed. I was so happy with the results that I even came up with my own carpet deodorizer. I simply combined 1/4 cup of baking soda with 10 drops of Clean & Fresh and 5 drops of Grapefruit and mixed well. I sprinkled it all over the carpet, waited 15 minutes, and vacuumed it up. My house smelled like a fresh pine forest, but in a good way, not like Pine-Sol.
I was very impressed with my first Simply Earth Recipe Box! Both the monthly box and the Big Bonus Box were filled with so many helpful items, and I love that I now have some cleaning supplies that look lovely, smell wonderful, and best of all, are free from nasty industrial chemicals. Everything was presented in a nice way and I loved that the website was also helpful. I am happy to know that Simply Earth is doing something to help end human trafficking, as well as providing supplies for me to make Earth-friendly cleaning products. The four essential oils alone were worth more than the price of the subscription, plus that bonus box is the bomb! I cannot wait to get next month's box!
Are you new to essential oils, or a seasoned pro? What do you think of this month's box? Let me know in the comments!