Sensory TheraPLAY Box is a monthly subscription that sends sensory toys for 4 to 9-year-old children to your home. Each box is curated by a pediatric occupational therapist. While the box is ideally suited for autistic children, those with sensory processing disorders, and those who suffer from ADHD, anxiety, and behavioral issues, it's also just a really fun toy box for anyone interested in playing and exploring, although there may be a few items that are really sensory-specific. Boxes cost $39.95 each. Discounts are available for longer prepaid subscriptions.
Every month you will receive a random surprise assortment of sensory toys and items for your child.  This wonderful sensory box is intended for children on the autism spectrum and/or children with sensory processing issues, but it has anything but a clinical feel — it is packed with bright paper squiggles and is fun to dig into.
DEAL: Get 10% off your first box! Use coupon code WELCOME.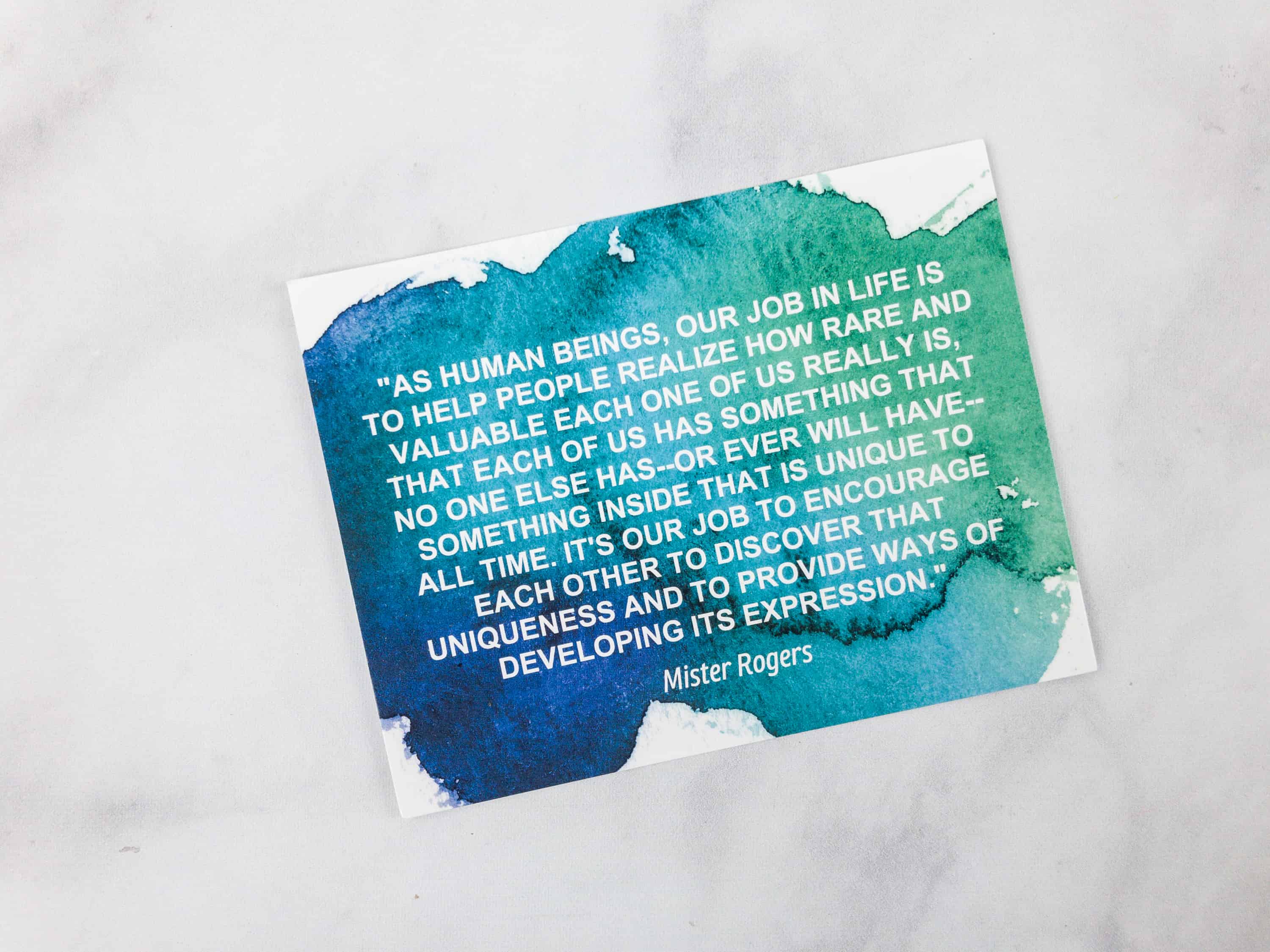 There's a card that contains a quote from Mister Rogers.
Another card includes thank you greetings from the founder!
On the back is a detailed explanation of each item and its common therapeutic use. Examples of items include putty, textured tactile toys/ fidgets, craft activities, light up toys, drawing utensils, etc. Kids with emotional disturbances (e.g., hyperactivity, impulsivity, excessive anxiety, temper tantrums, poor coping skills) can also benefit from the items in this box.
Everything in the box!
Swingos. It works almost the same way as fidget spinners but with Swingos, you just hold one part of the ring and let it swing back and forth!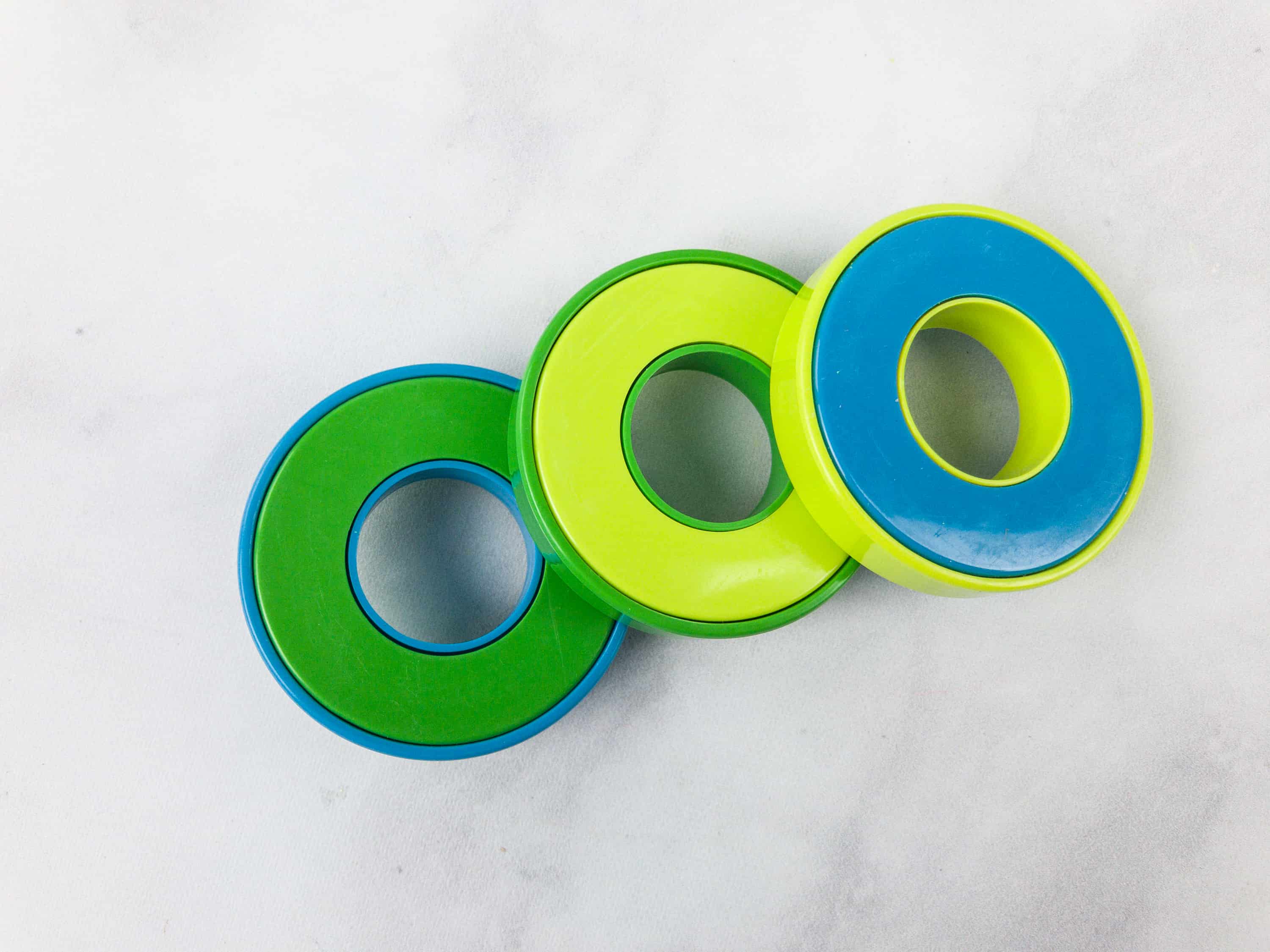 These rings are available in 3 different colors green, yellow green, and blue. My daughter loves grabbing these to fidget while she's reading. There's no denying that shunting nervous energy to the hands assists in focus, I can just see her brain being able to focus more completely when she has these in her hands.
Everfloat Paperweight. This unique paperweight features a blue liquid and two cute penguins inside!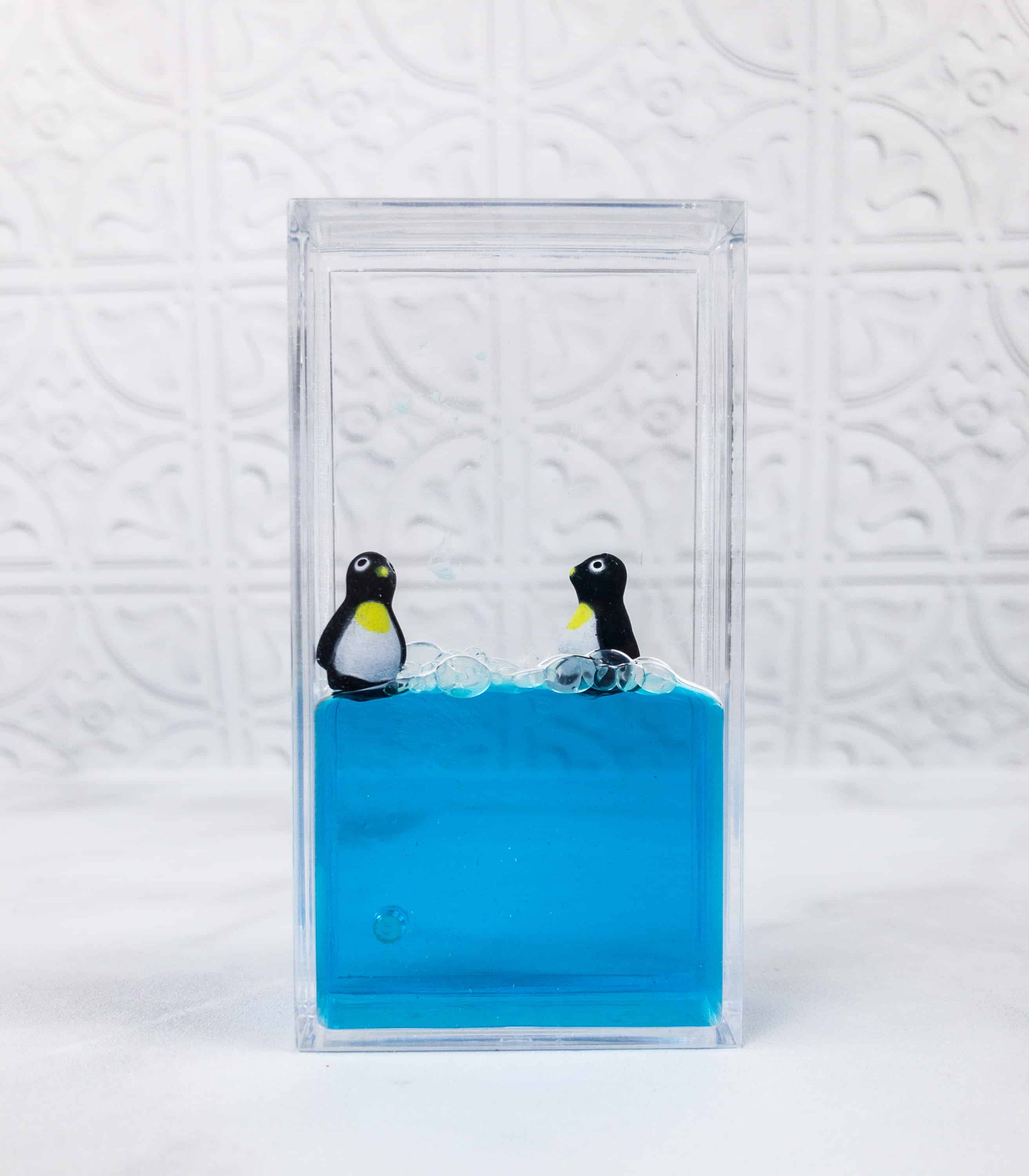 It can be used whether horizontally or vertically.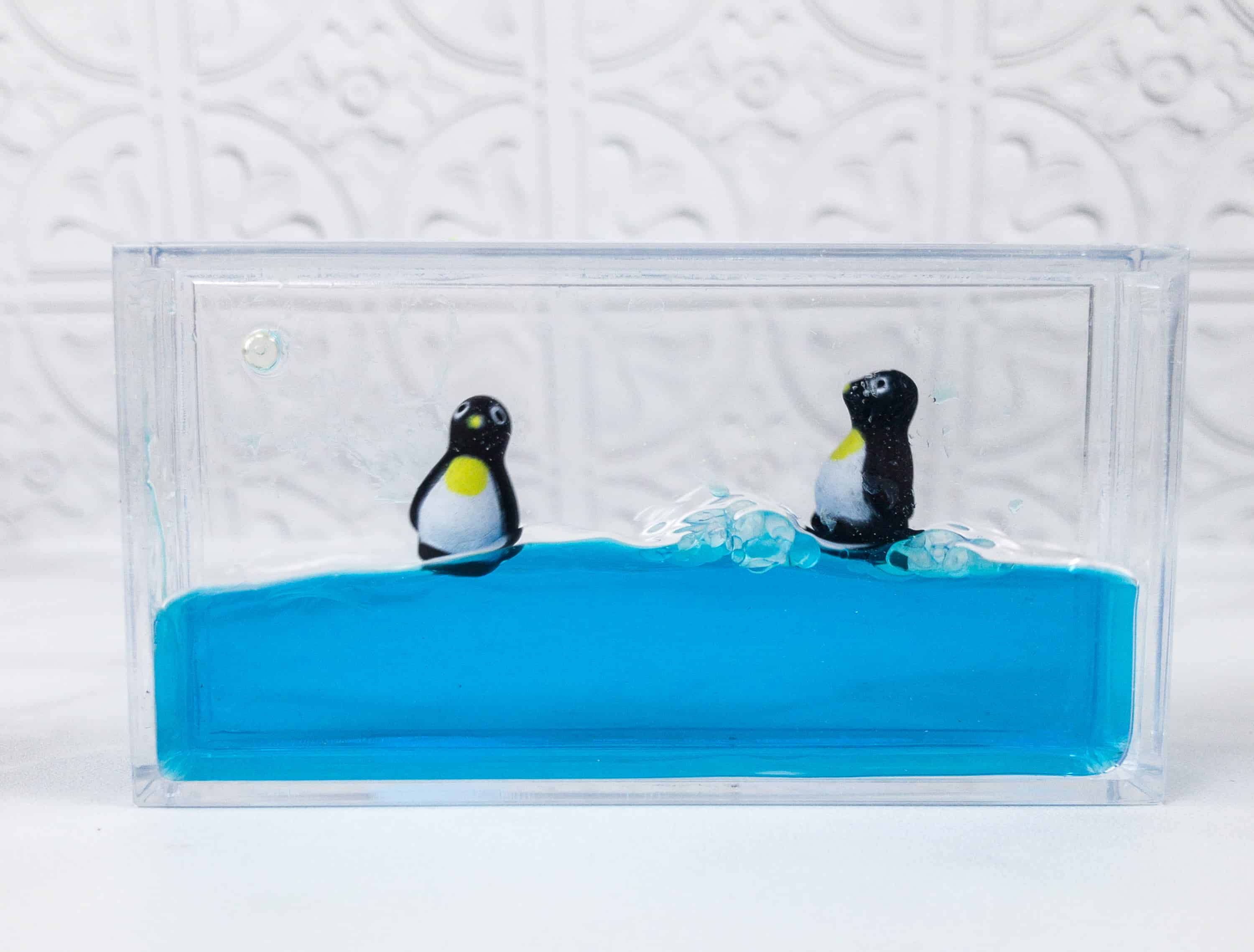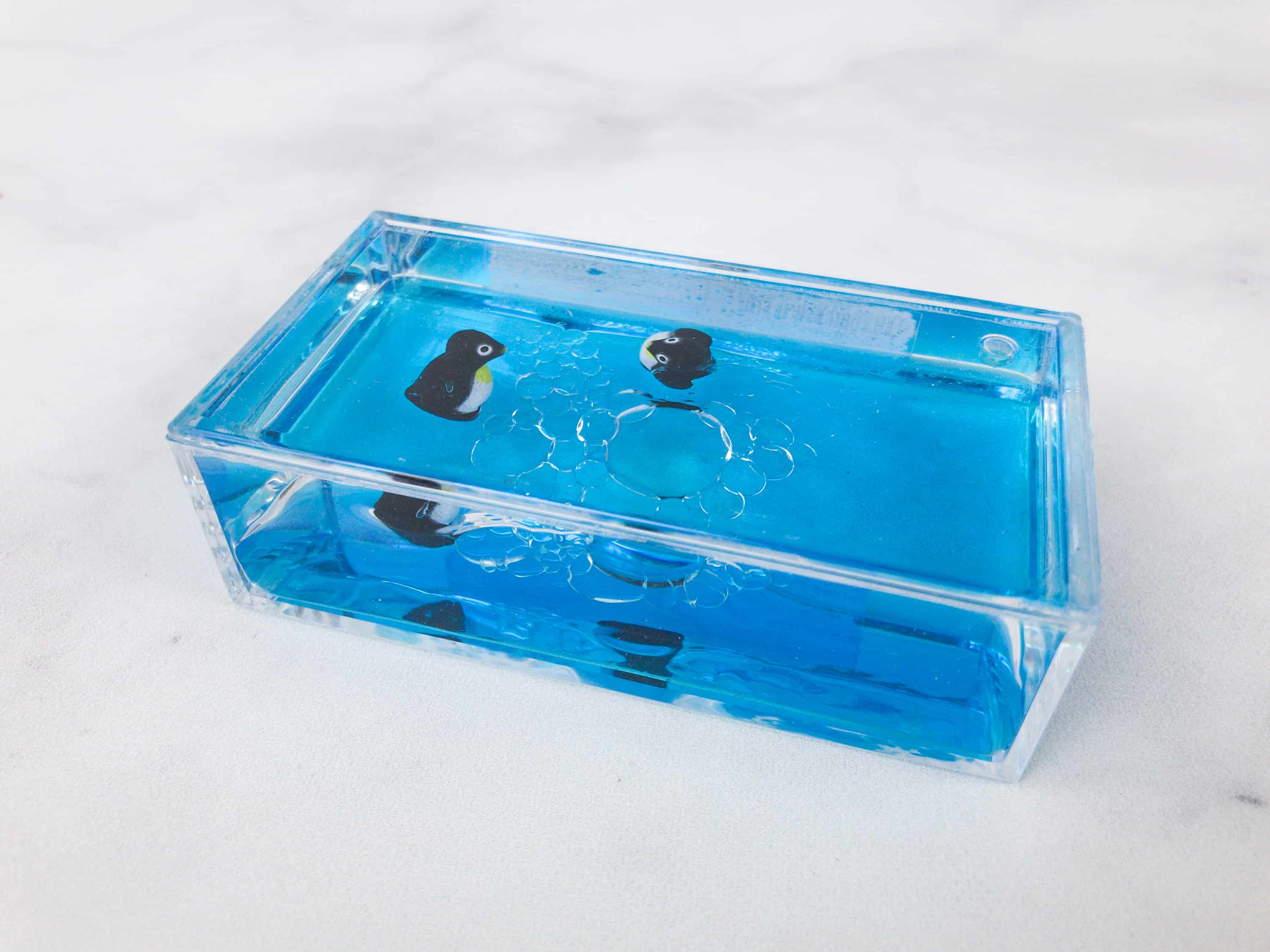 It adds color to any desk, definitely way cuter than your usual paperweight. Watching the penguins float on the water is relaxing too.
Twiddle. It's a shape maker and fidget toy in one. The pieces are interchangeable! They can be shaped, molded, torn apart and snapped together in a number of ways.
There's a total of 70 pieces in one pack!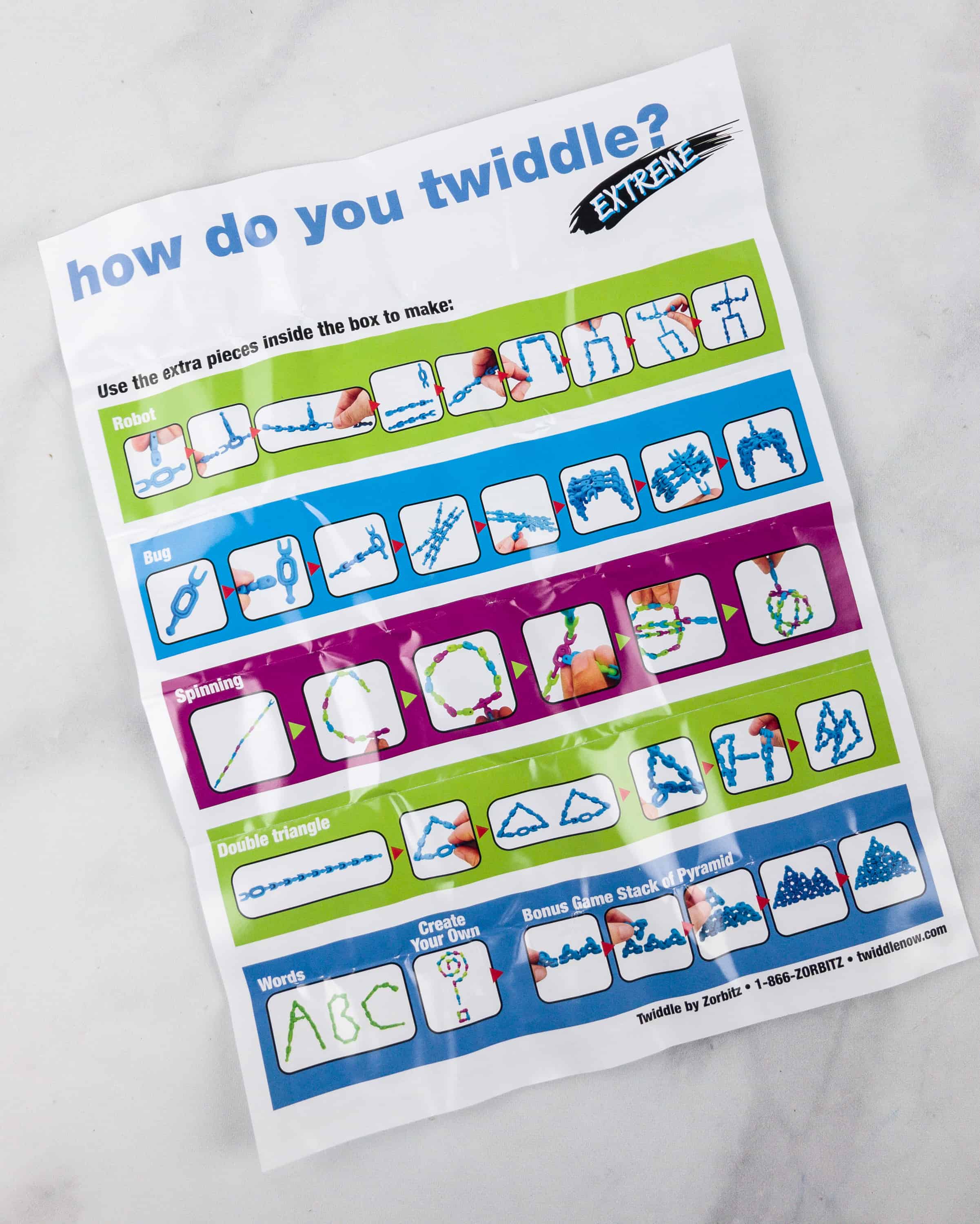 It also comes with a colorful glossy paper showing different ways you can play with the twiddles.
All pieces are glow in the dark! Twiddle away!
EeBoo About Face Cards. Consisting of 160 object cards, you can use this set to create an unending cast of characters from printed images of leaves, ribbons, coins, and a variety of other objects. It's a fun activity that enhances a kid's ability to identify and express characteristics of emotion.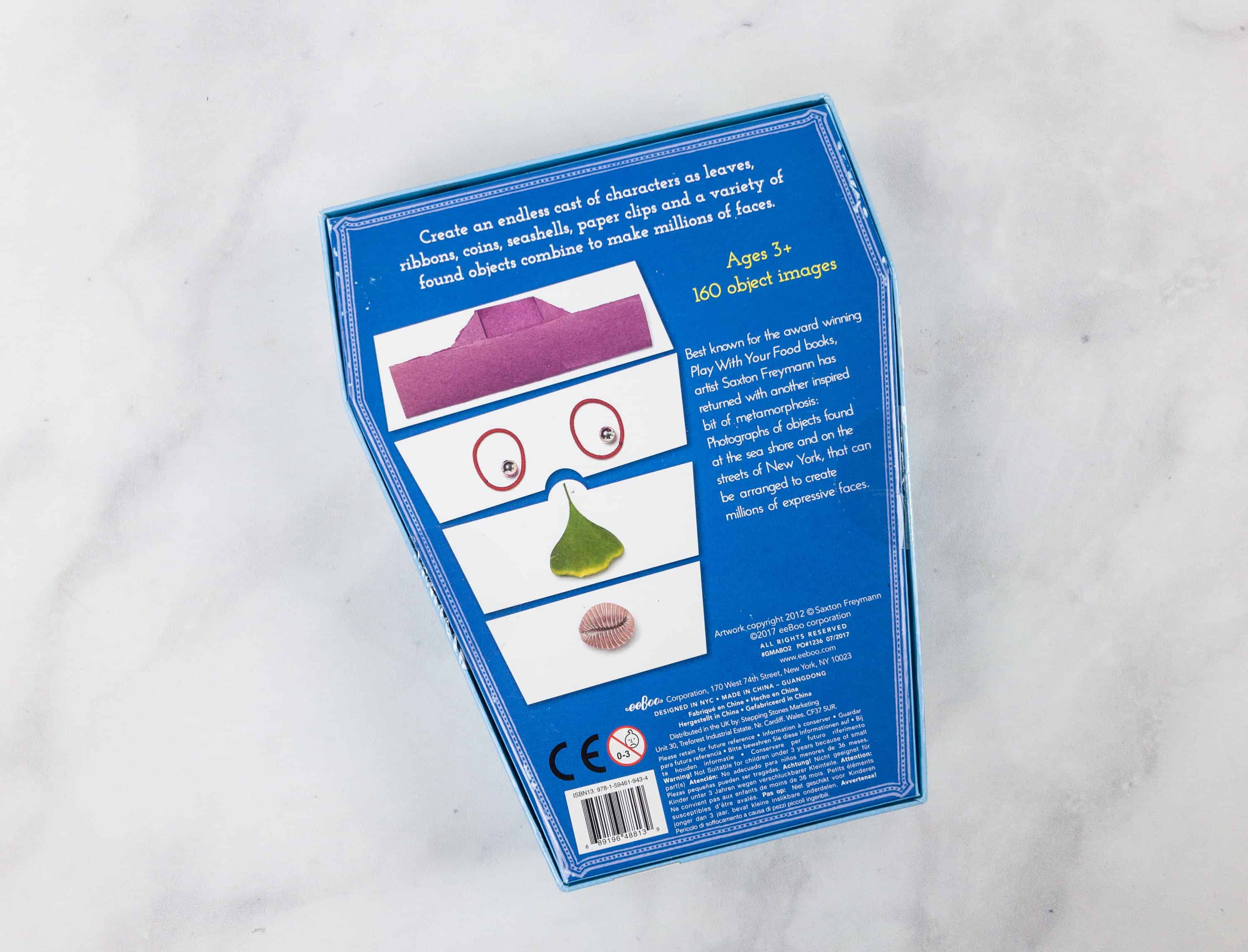 The kit is ideal for kids ages 3 and up.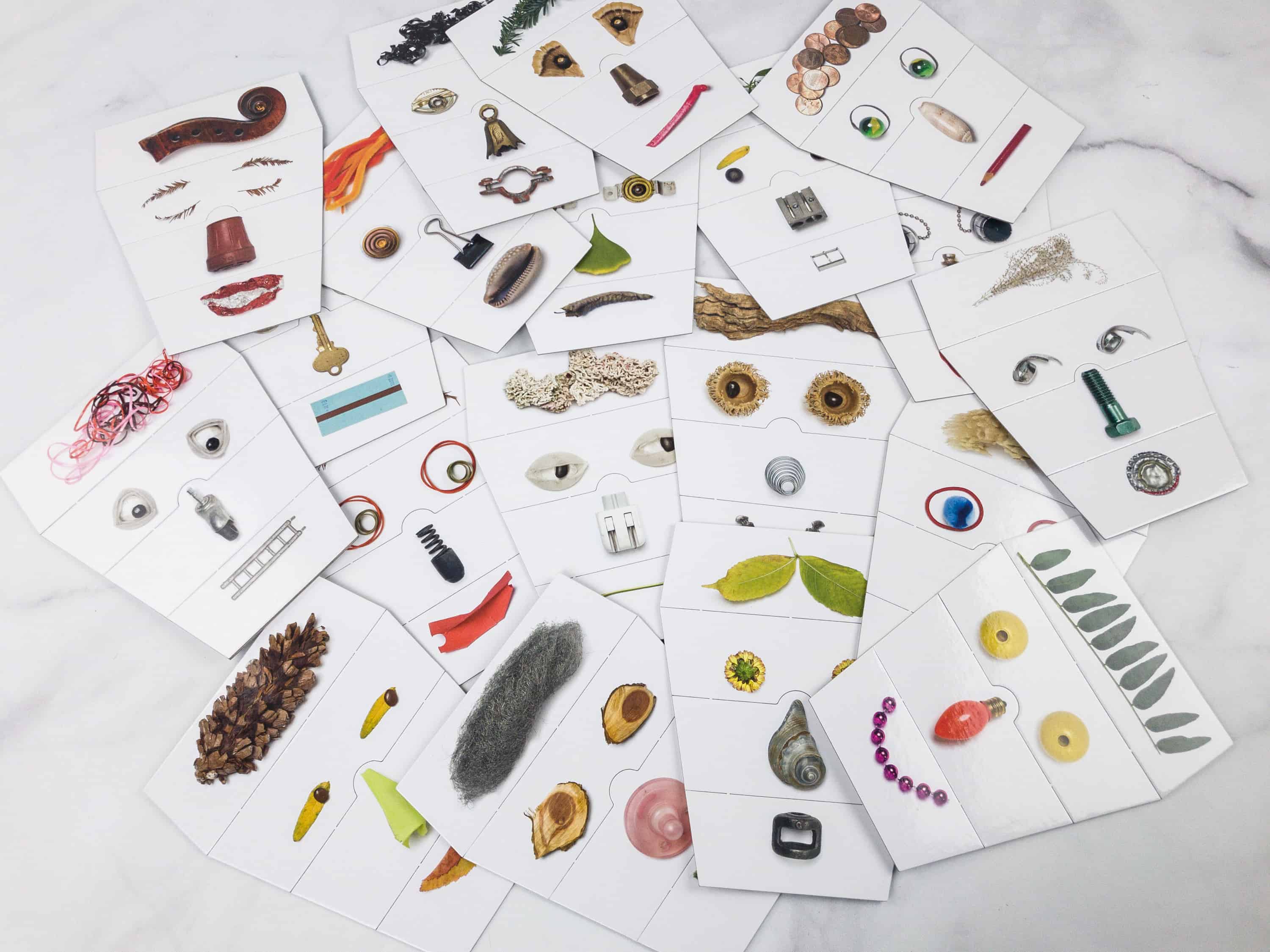 These cards are made of high-quality paper. Look at our samples! Lots of possibilities mean lots of fun! In addition to imagination and creativity, being able to express emotions through playing with the cards can really help children with sensory needs.
Stretchy String. These strings are so soft and super stretchy. Each string measures 12 inches long and it can be stretched more than 10 feet.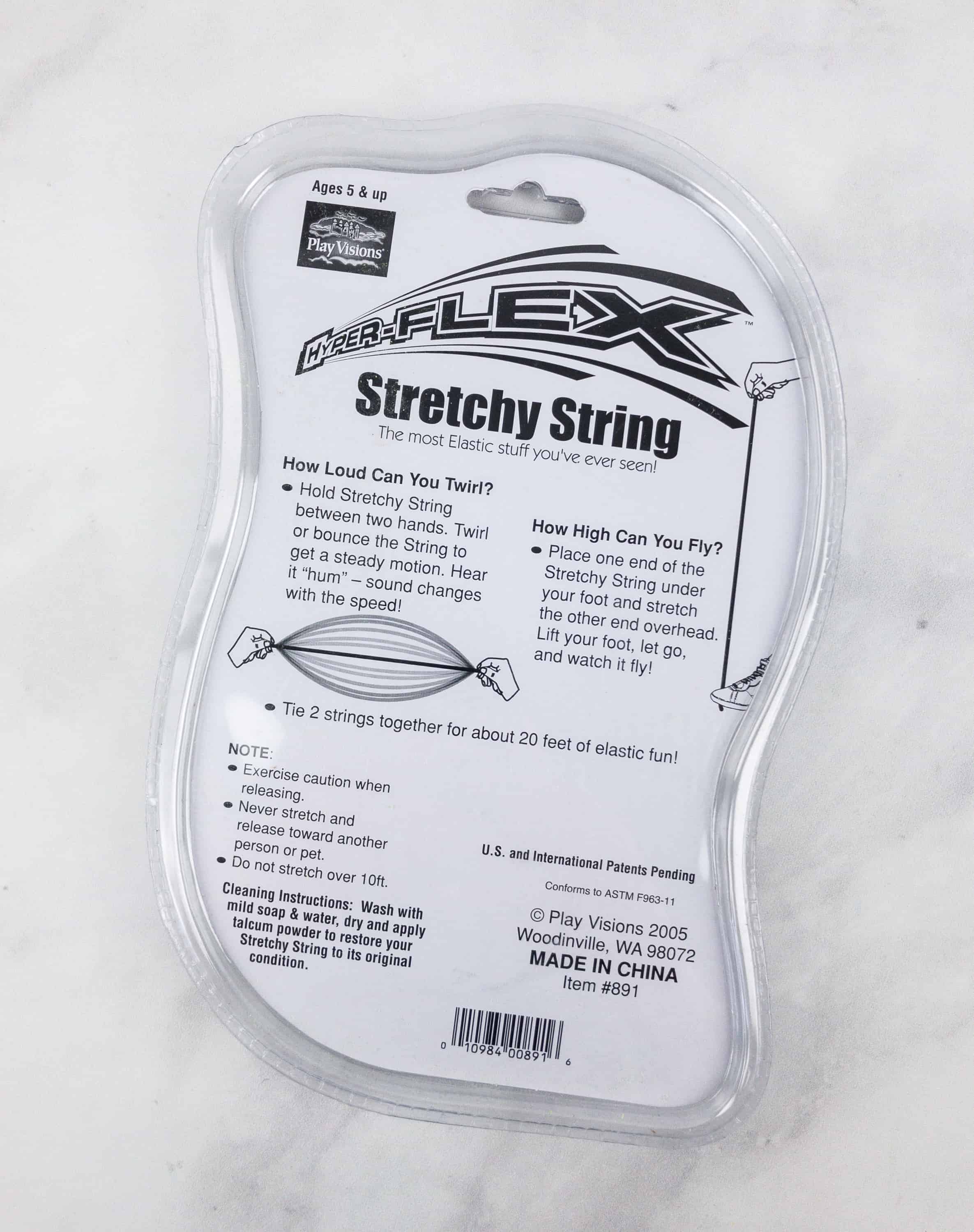 The back of the packaging shows different ways to use and play with these stretchy strings!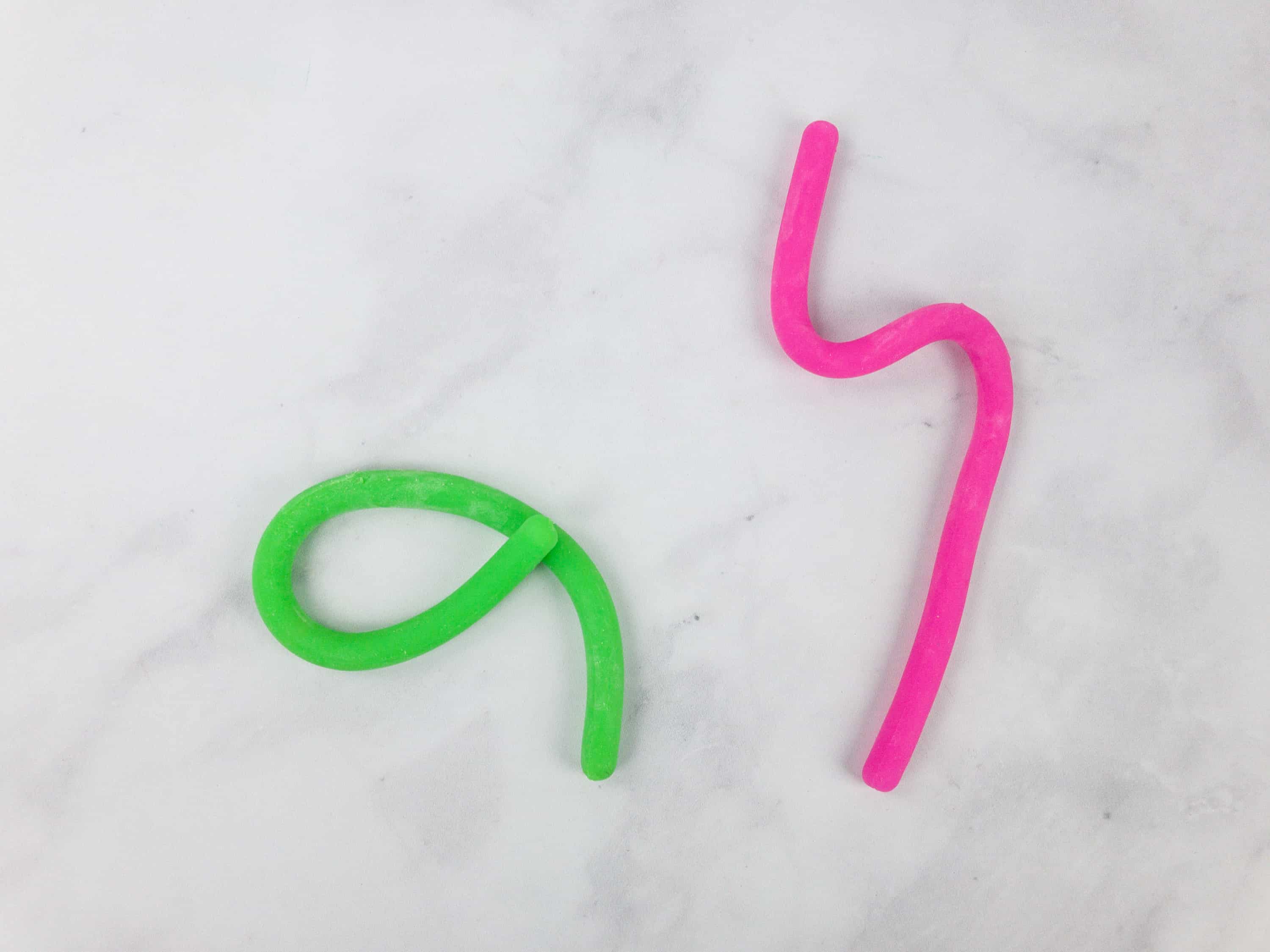 One is in pink, and one is in green!
These strings are lightweight. We've played with it and they don't snap apart even when we stretched it often! THOING!
Senseez Soothables Massager. This portable massager is a handy, on-the-go relaxing gadget. The cover is designed like a turtle and it's easy to assemble and use.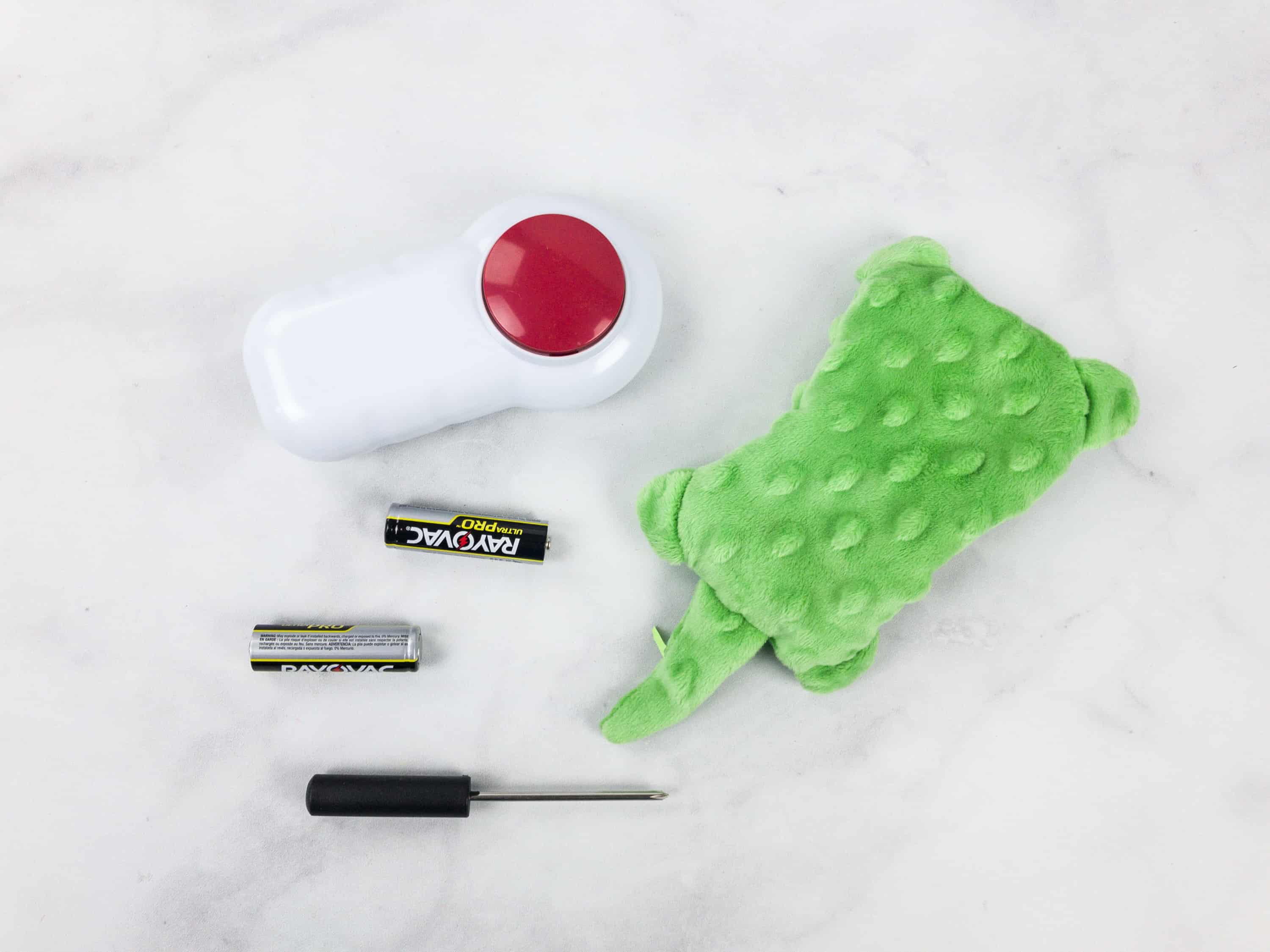 The massager also comes with a screwdriver and a pair of batteries.
This little turtle has a bumpy texture. It also comes with a tail you can fidget with!
Sensory TheraPlay provides lots of fun and therapeutic goodies every month! My favorite from this month's curation has got to be the Swingos but our kids enjoyed every item. The rest of the items are great tools to have on hand to keep any child focused and relaxed, but even adults will find these items interesting!
And a note – many items from this box don't seem to ever leave my office, and everyone plays with them when they see them. They're totally addictive!
Are you planning to subscribe the Sensory TheraPLAY Box?