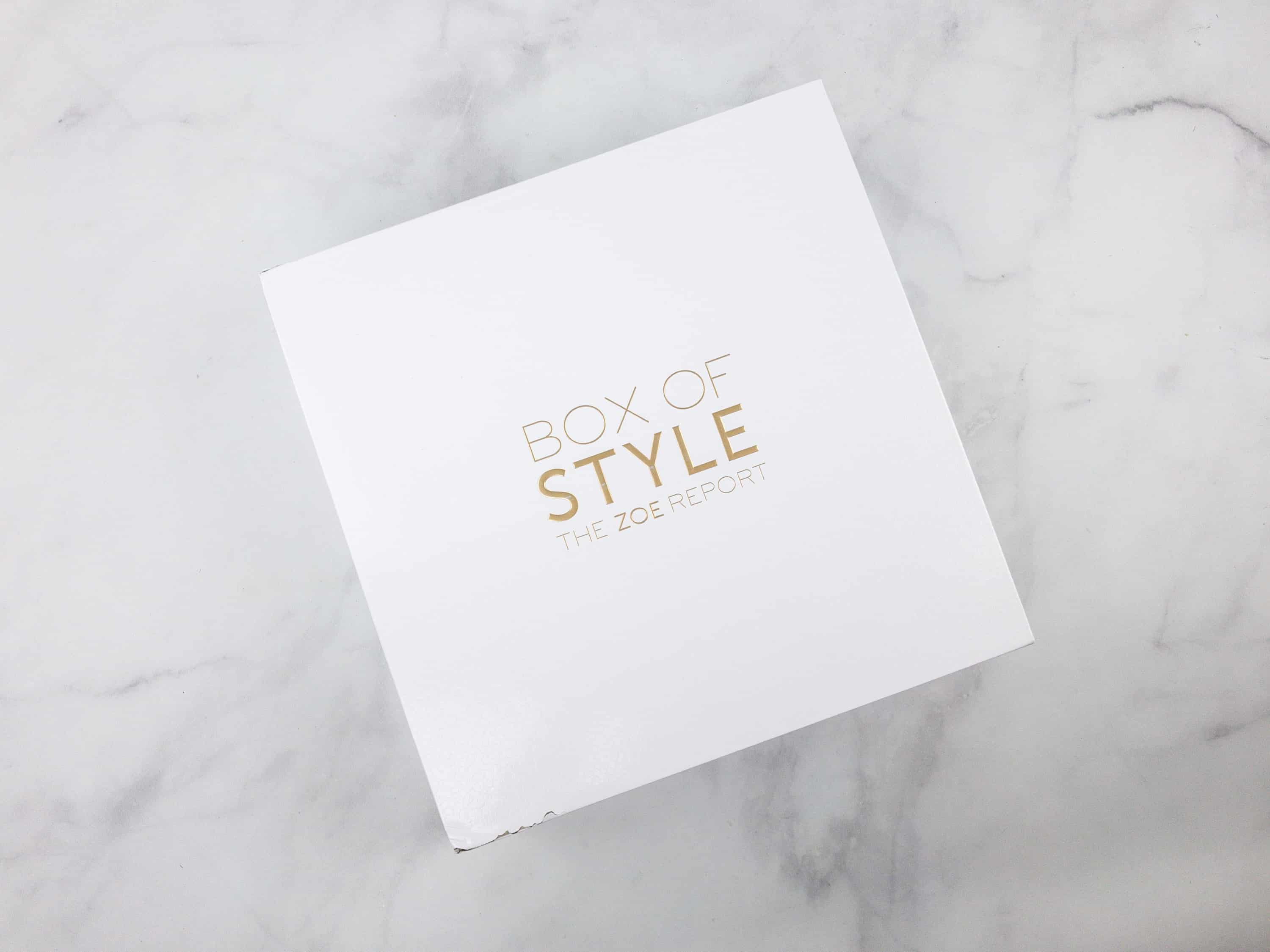 Box of Style by Rachel Zoe is a fashion, beauty, and lifestyle quarterly subscription box from Rachel Zoe.  Every box is like a limited edition box, with a focus on fashion and style.
DEAL: Now through 4/30 save $20 on the Spring 2018 Box of Style with coupon code WINTER25! OR use BOS20 for $20 off an Annual subscription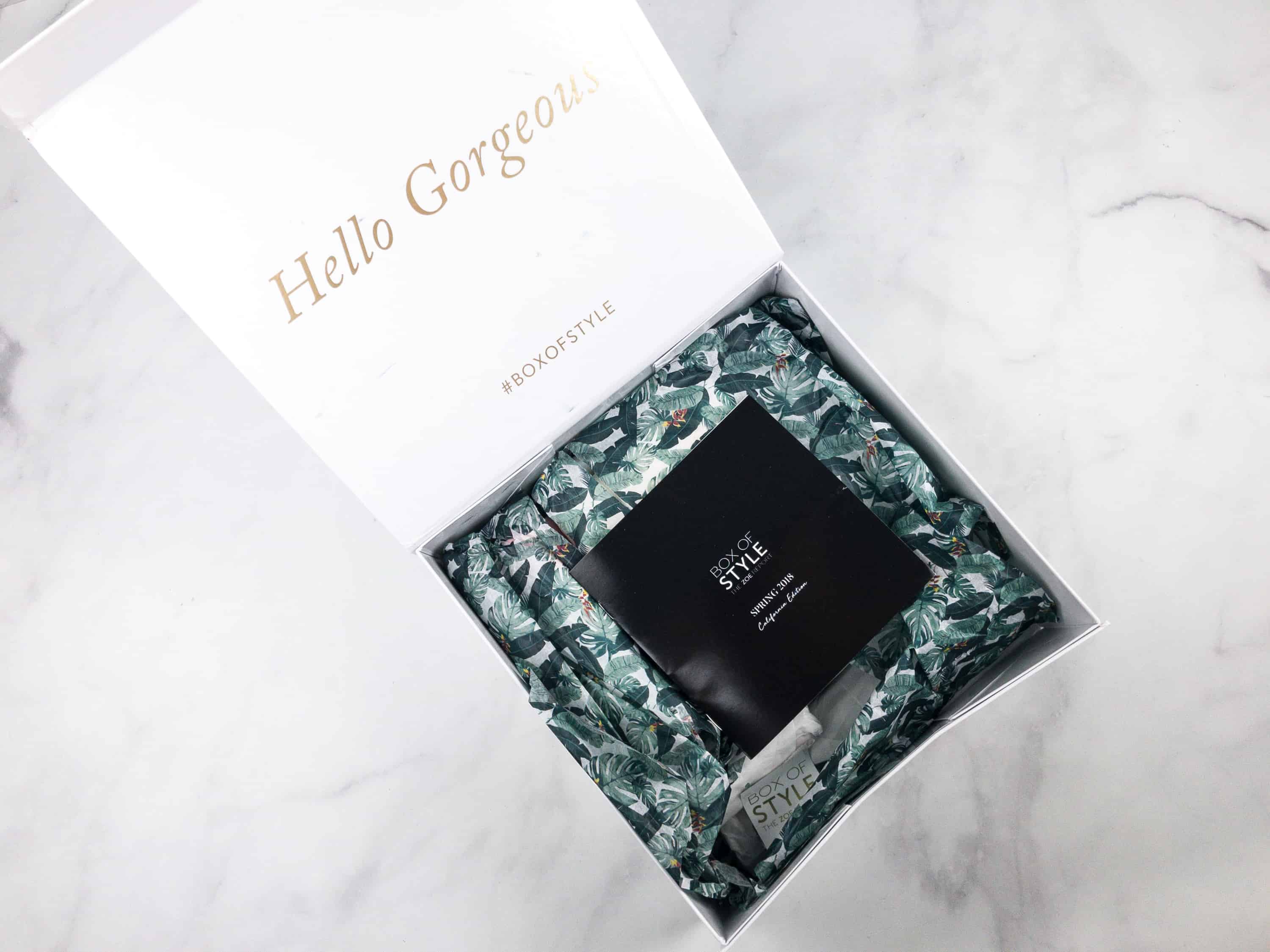 A note from Rachel Zoe!
California is such a special place. This edition pays homage by featuring all California-founded brands to put you in the golden state of mind.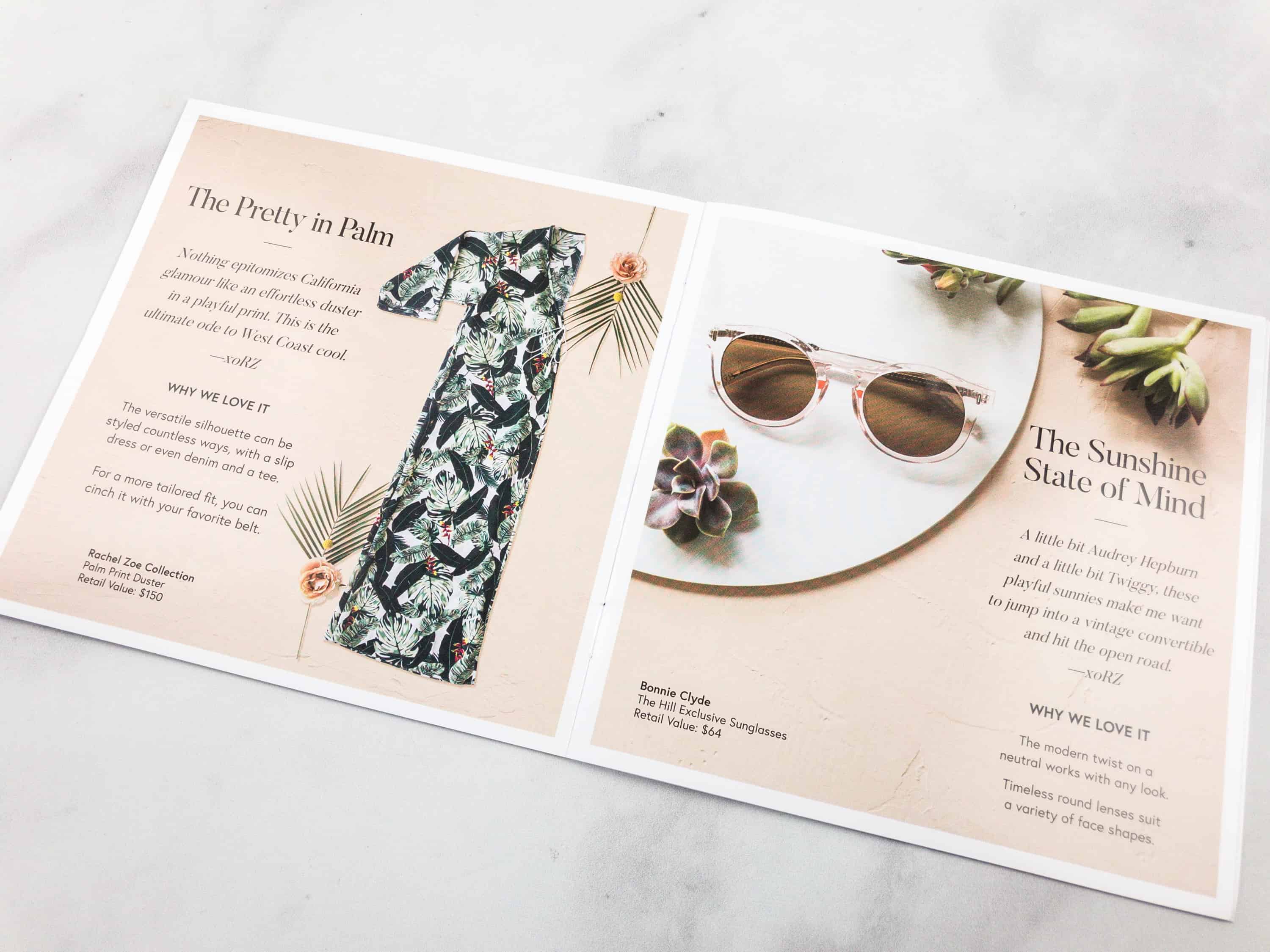 The booklet lists all the items in the box, plus a brief description on each.
The mini magazine has high-quality photos of the products.
It also comes with some styling tips.
The mini-mag provides info on the item brands featured on the curation! It also contains coupon codes for each brand and a coupon for 25% off RachelZoe.com!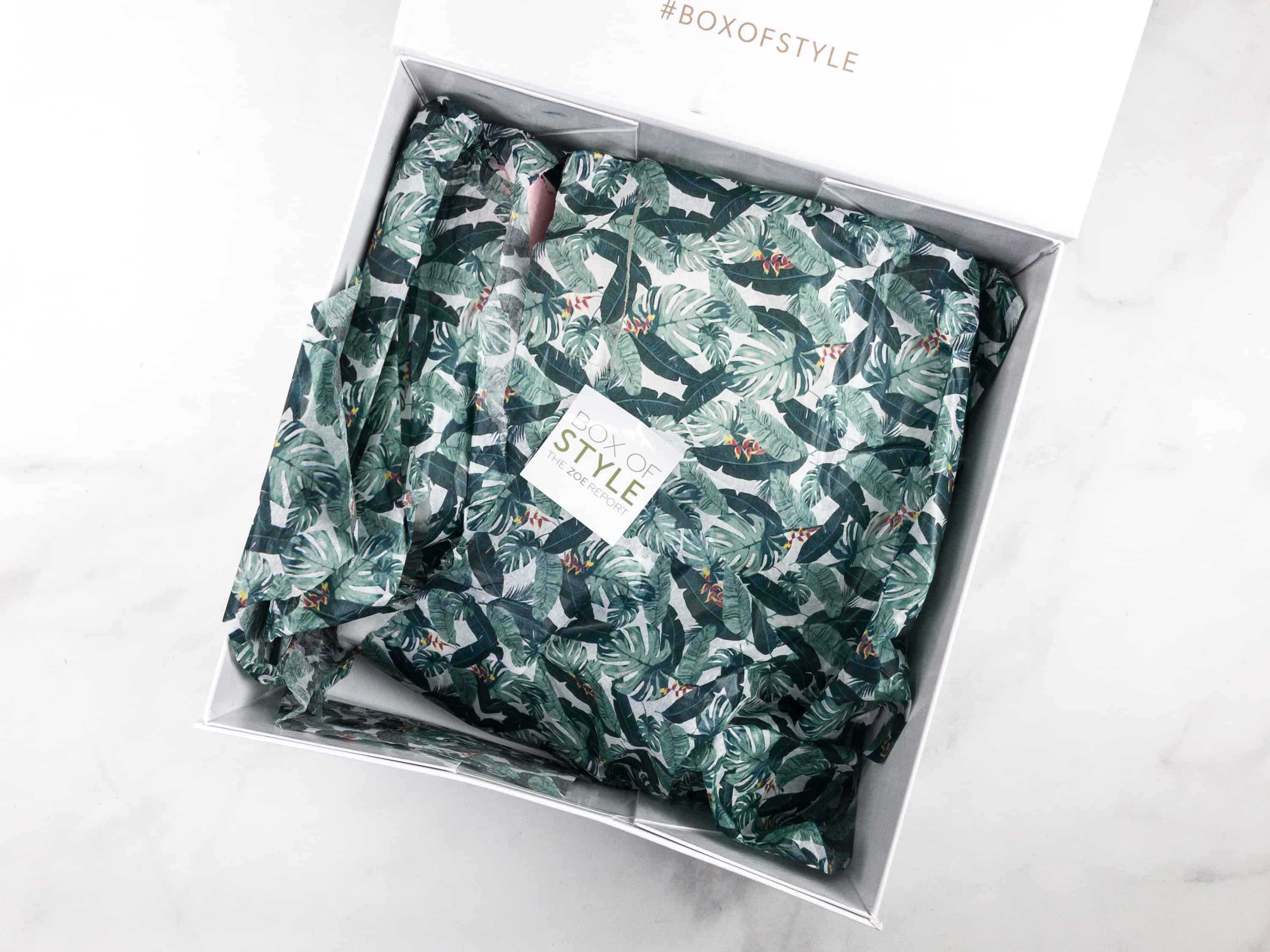 So pretty!
Everything is individually wrapped.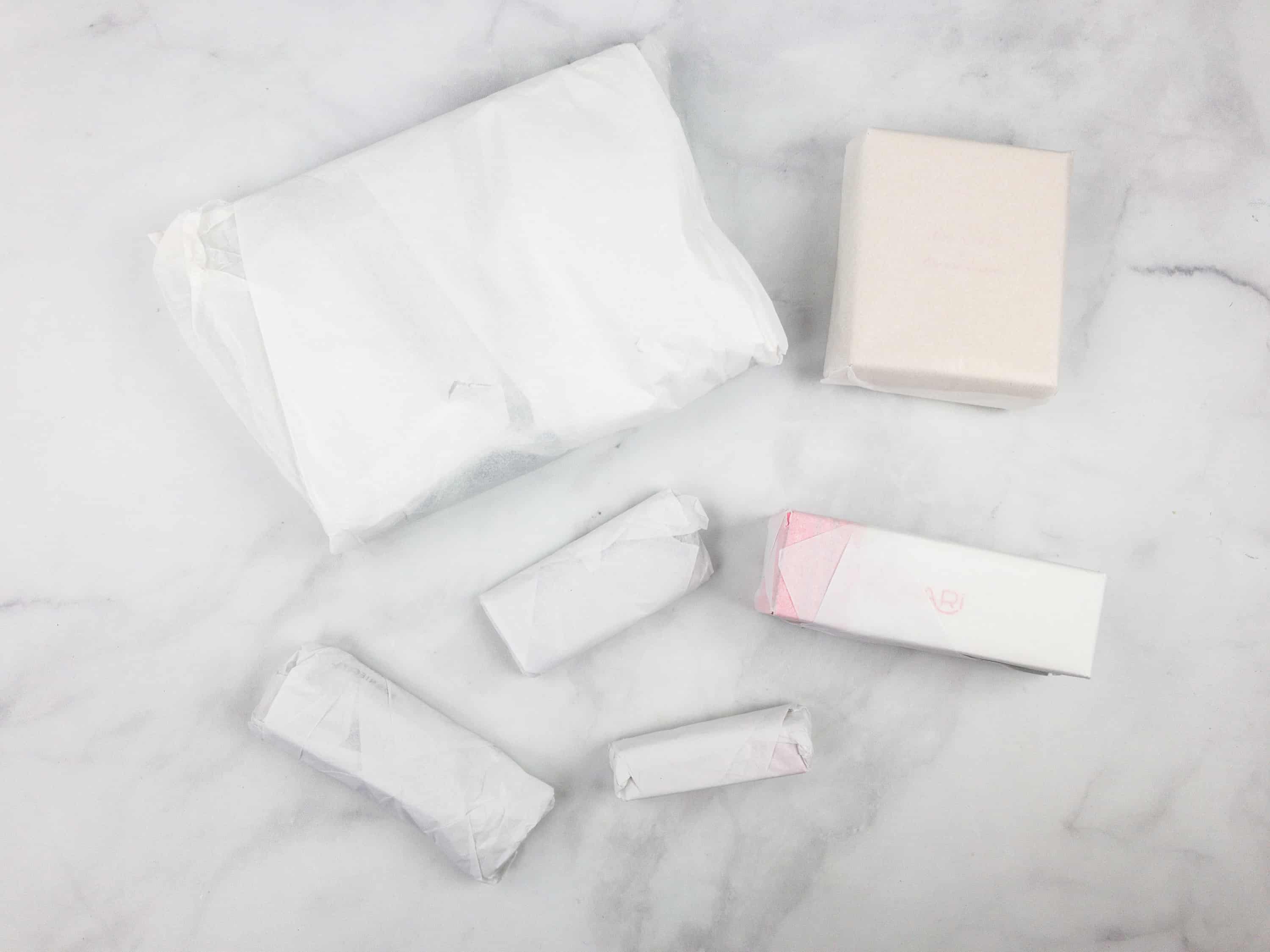 It makes unboxing even more fun and exciting!
Here's everything in the box!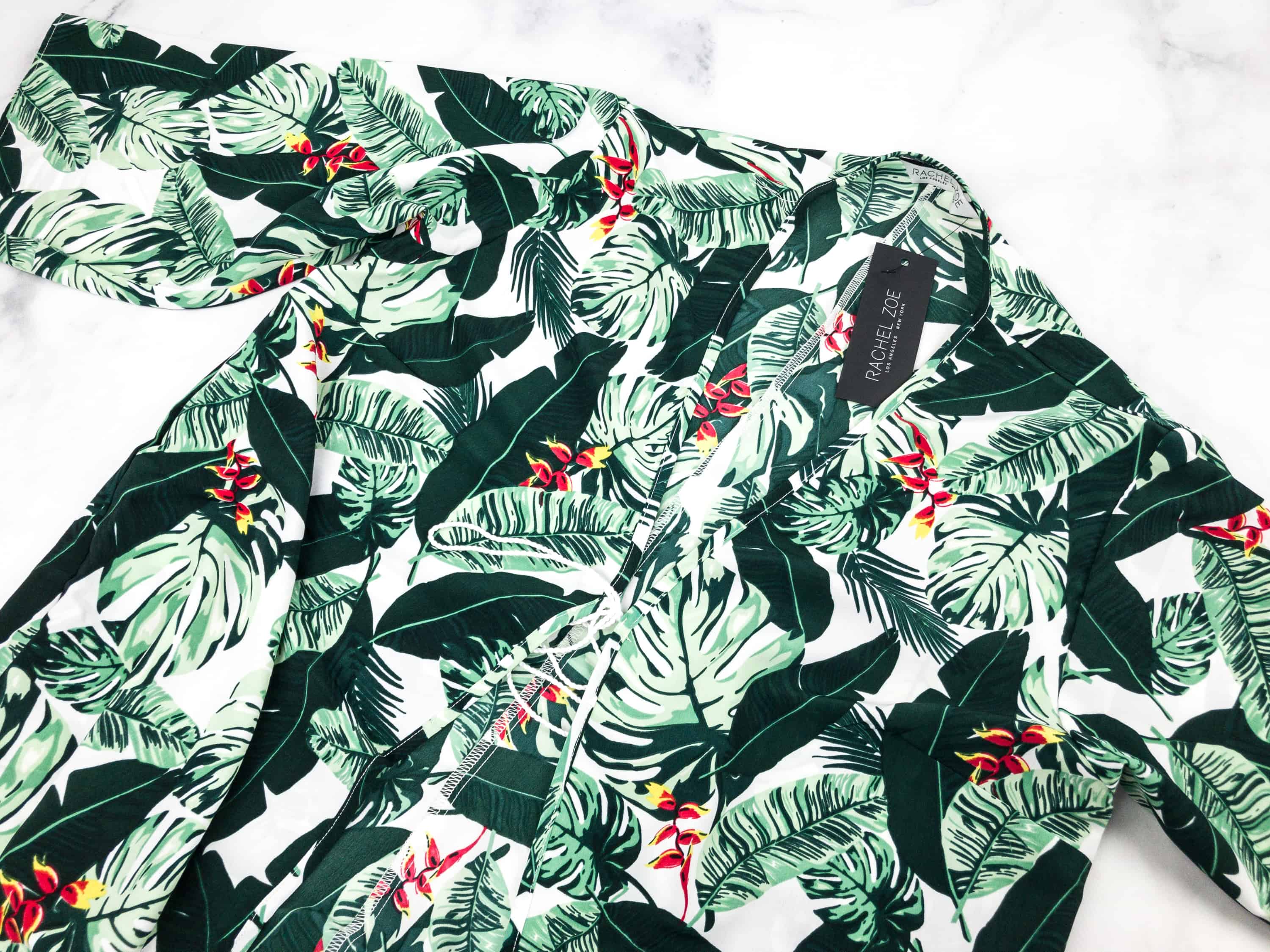 Rachel Zoe Collection Palm Print Duster ($150) The palm print of this duster is refreshing to the eyes. It can be worn as a cover-up when relaxing beside a pool or by the beach.
It's made of 100% polyester, and it's very comfy! However, it's for dry clean only.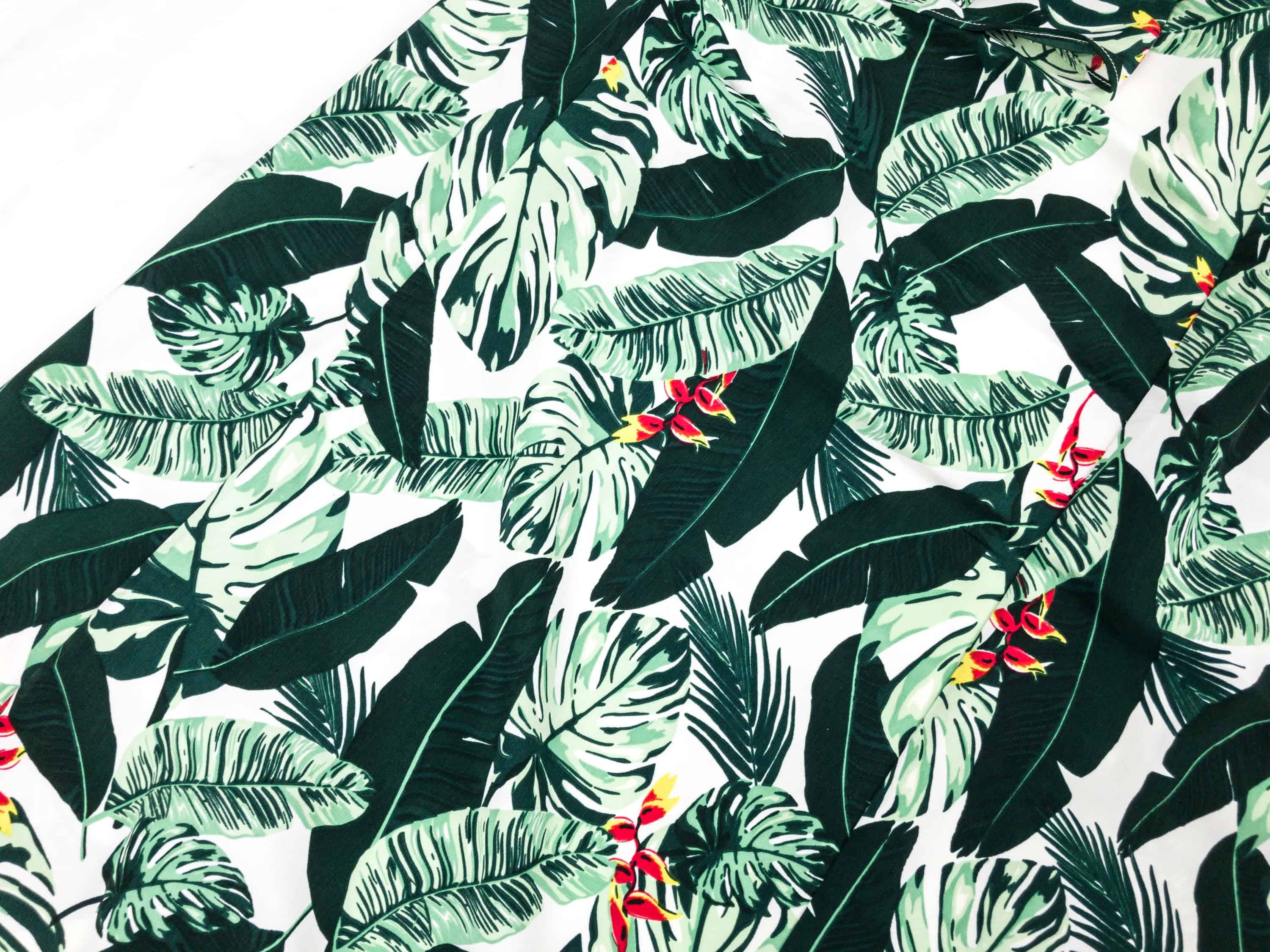 Wear it opened, or tie it up with its tassel strings!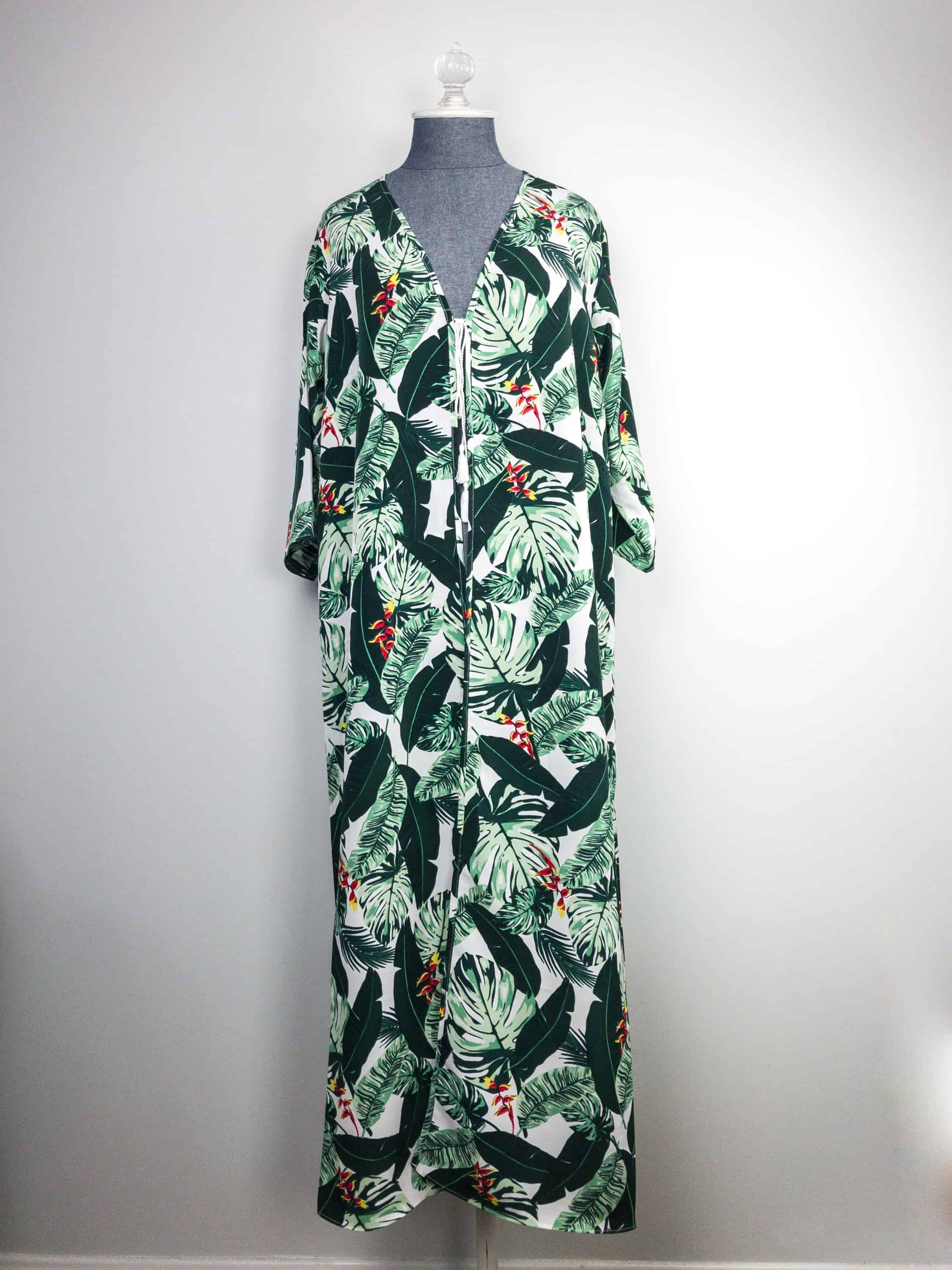 Rachel Zoe even recommends wearing it with a slip dress or paired with denim and a tee. So beachy and fun. Plus, it's an exclusive version of other items in Rachel Zoe's spring collection!
Lili Claspe Rope The Moon Lariat Exclusive ($115) There are two variants for this lariat: a silver and a gold. I got the former!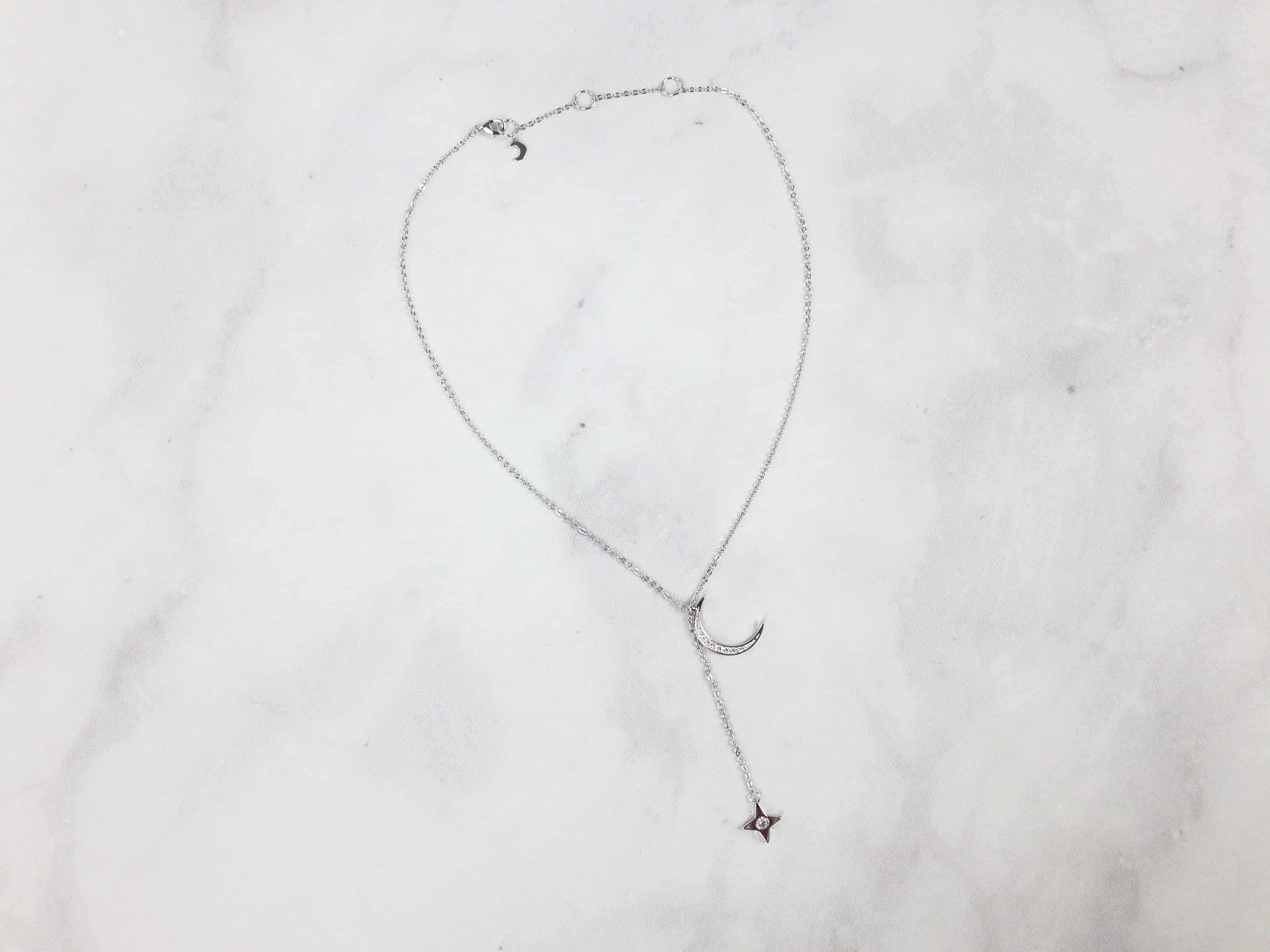 The lariat features celestial bodies as accents. They look really gorgeous together.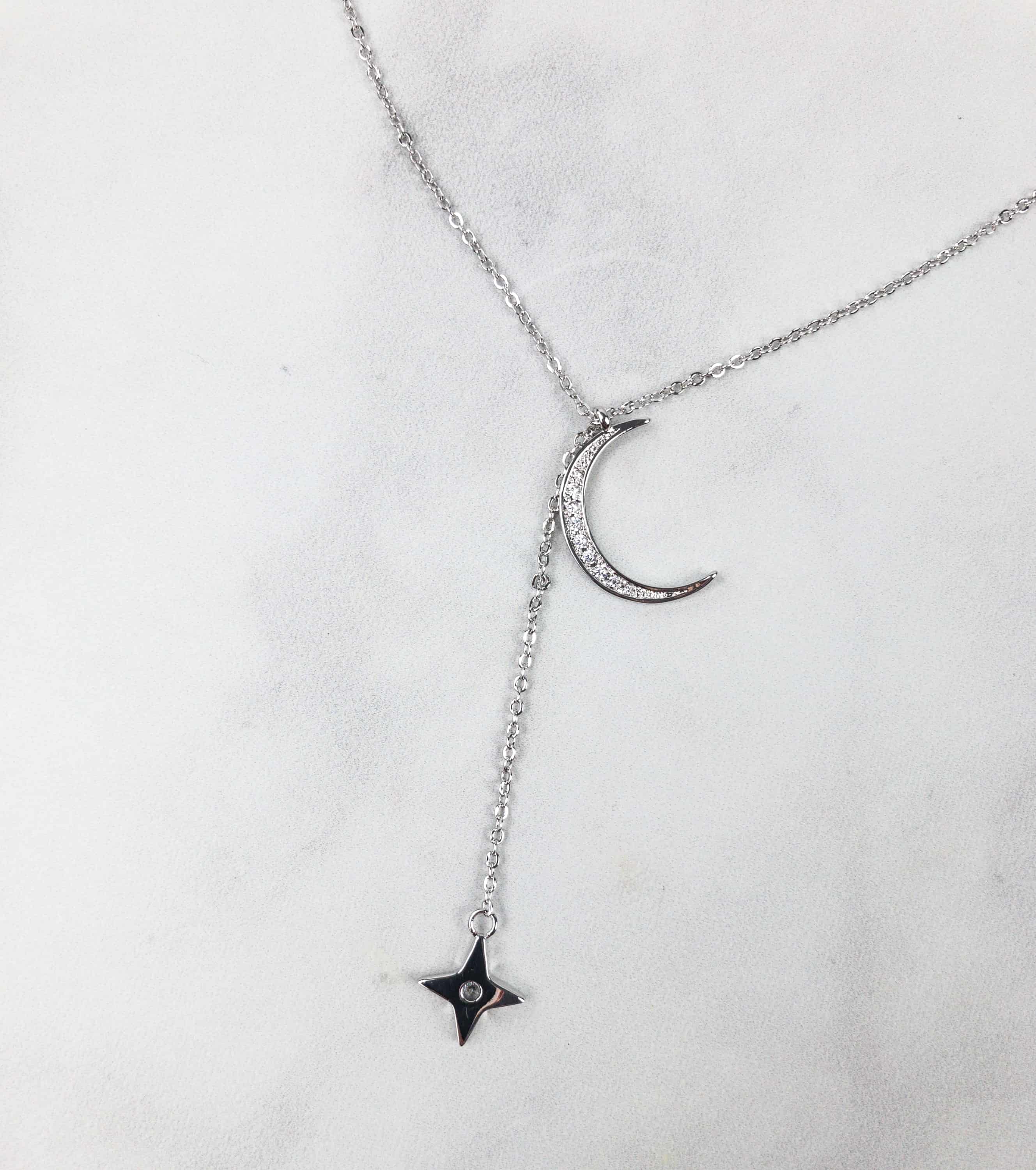 The accents have cubic zirconia crystals that create some beautiful sparkle.
Even the clasp came with a moon accent, and it can easily be adjusted too.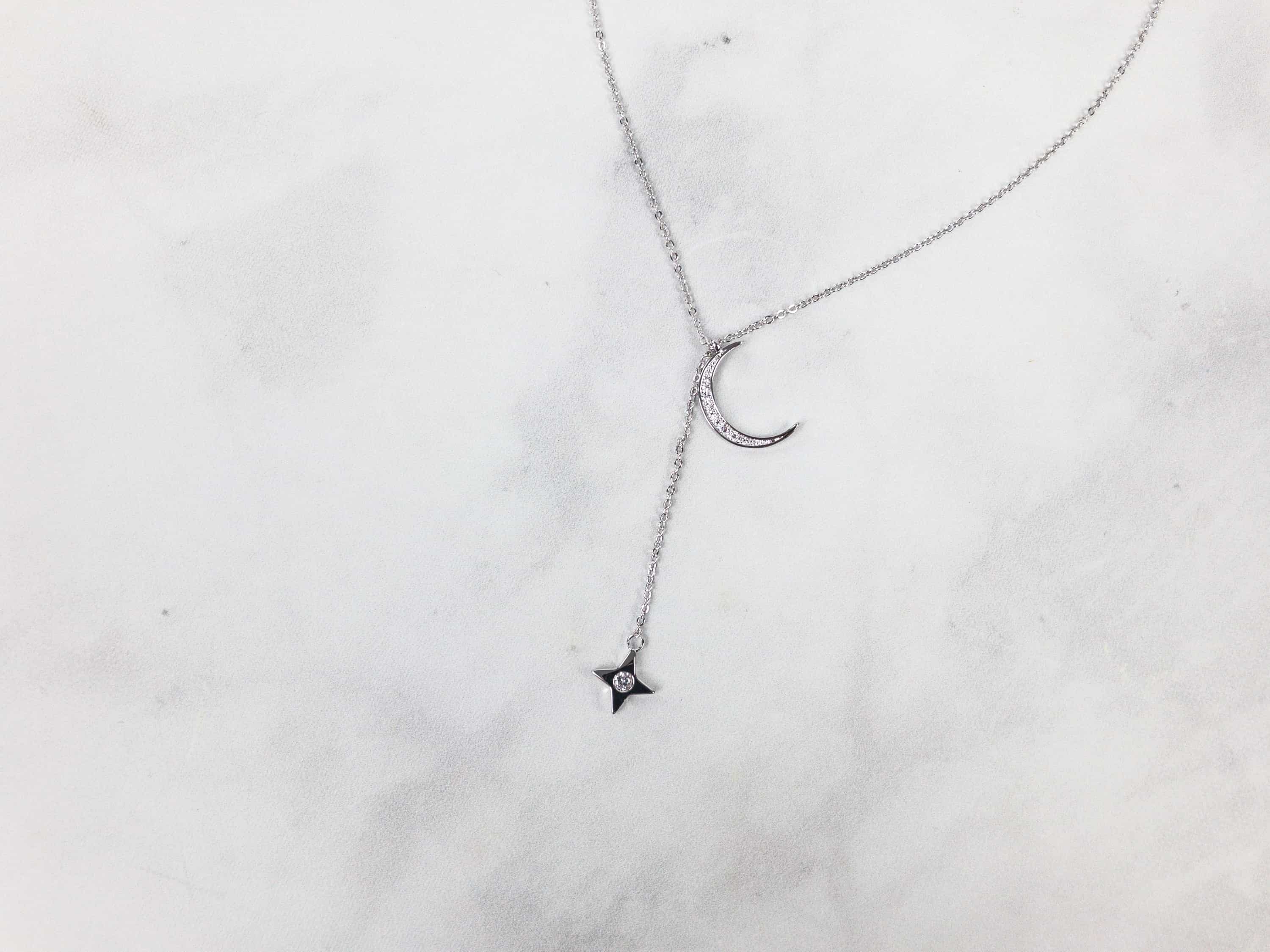 The necklace measures 15.5″ with a 3″ drop.
I love how they detailed the moon with crystals.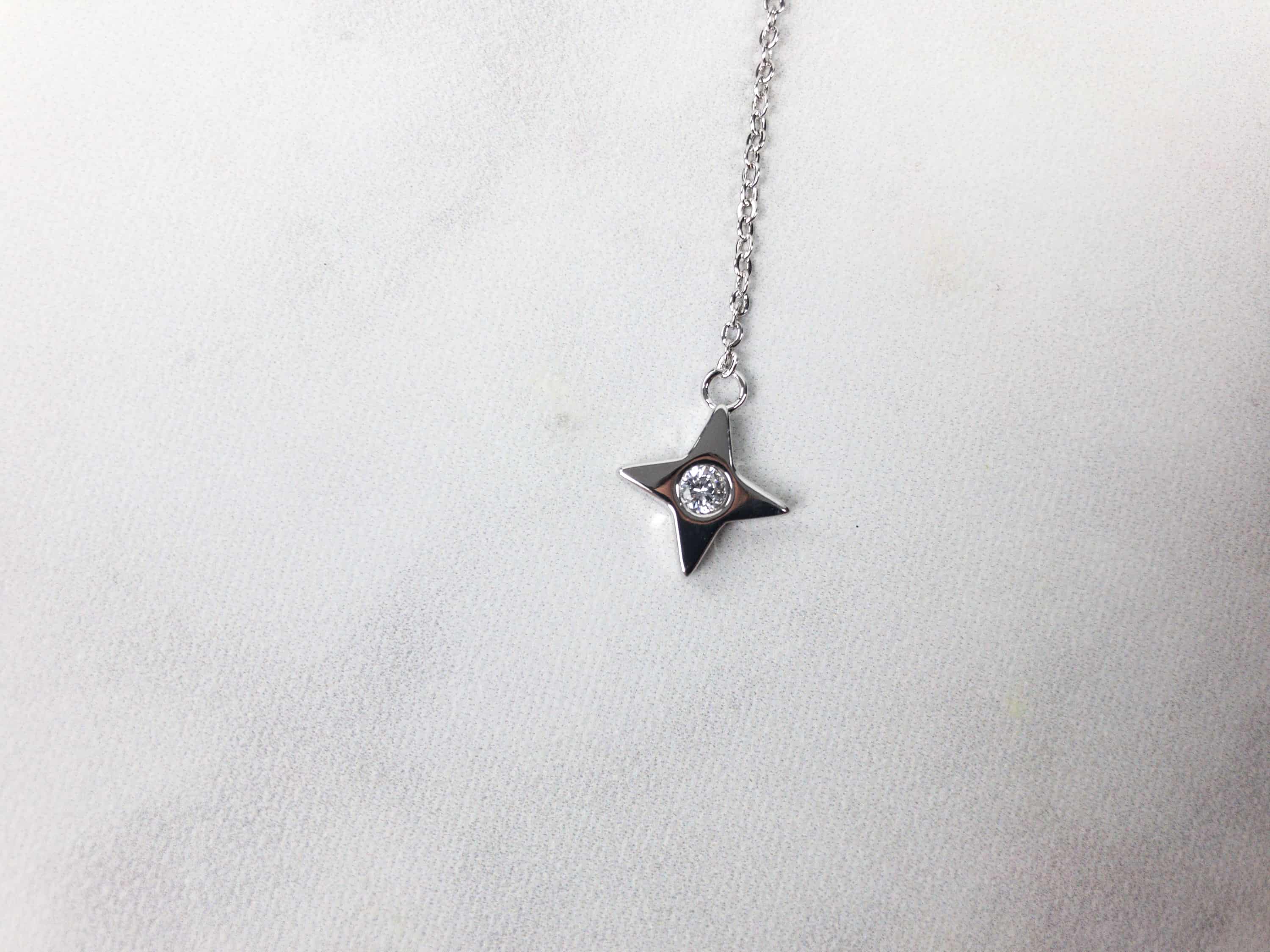 The necklace looks delicate and it's lightweight.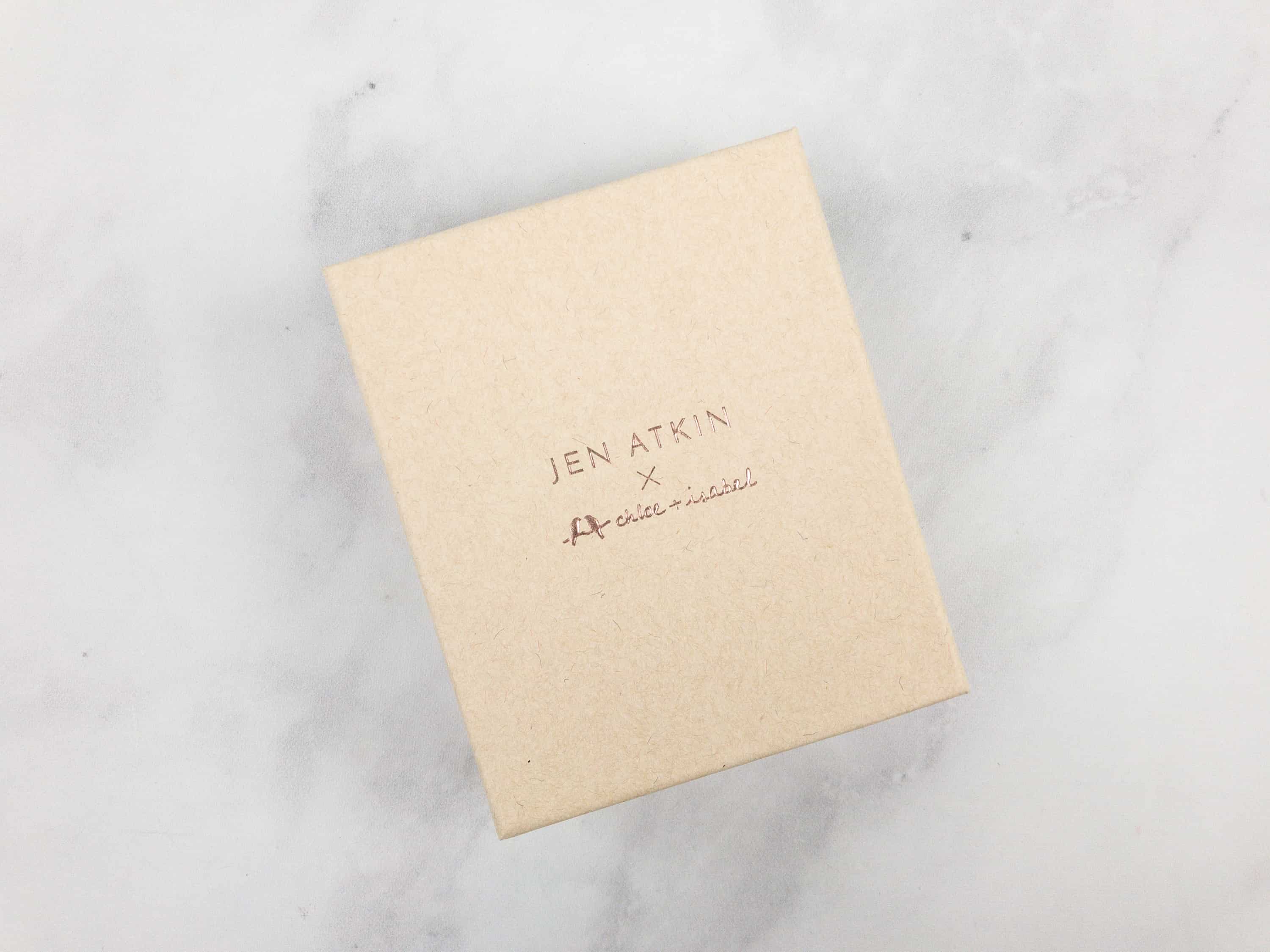 Jen Atkin x Chloe + Isabel Suede + Baguette Headwrap & Choker ($48) I love getting items that have multiple functions, like this accessory that can be used as a headwrap or a choker!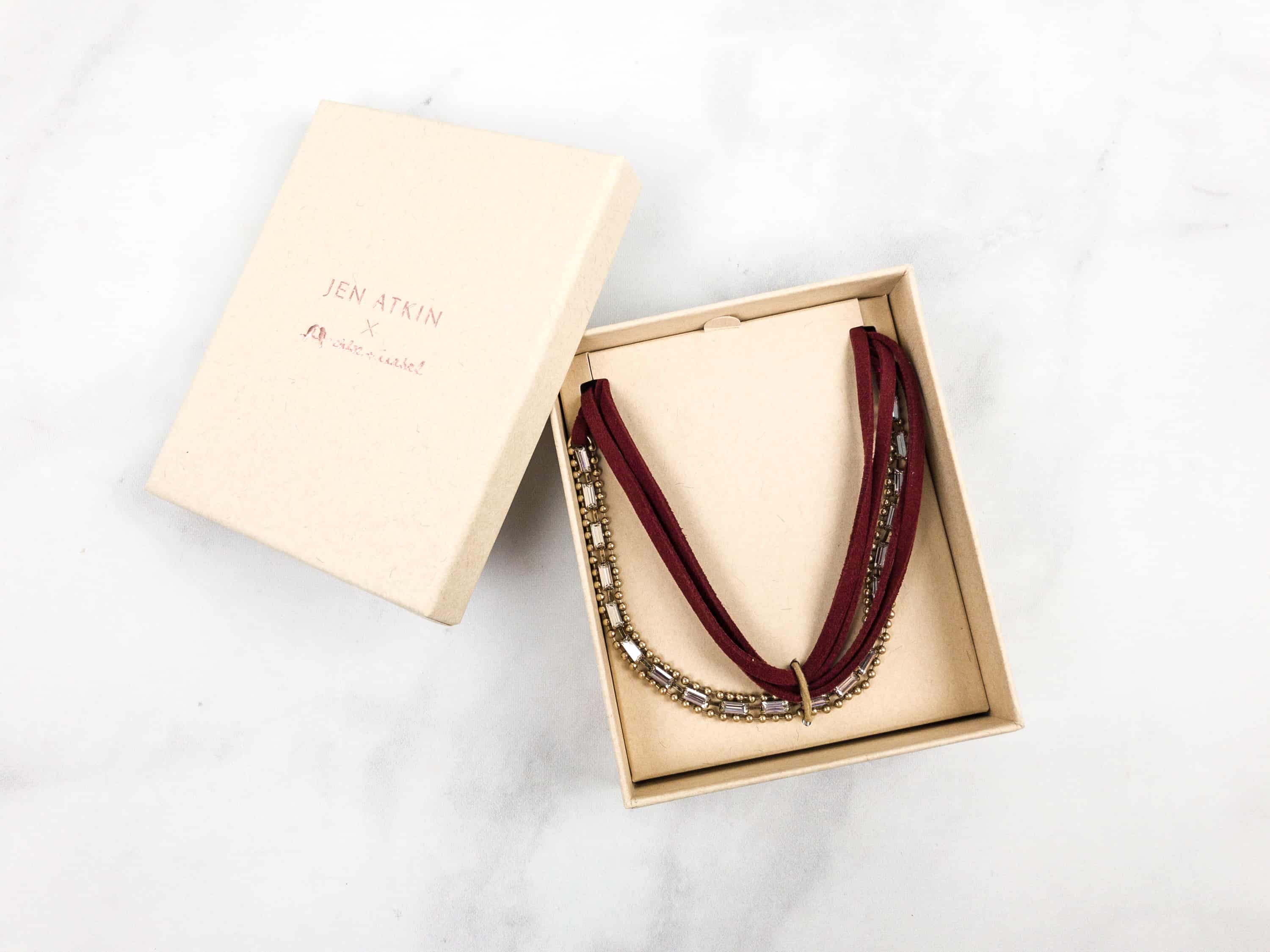 It comes in a gorgeous box, perfect for storage and even for gifting.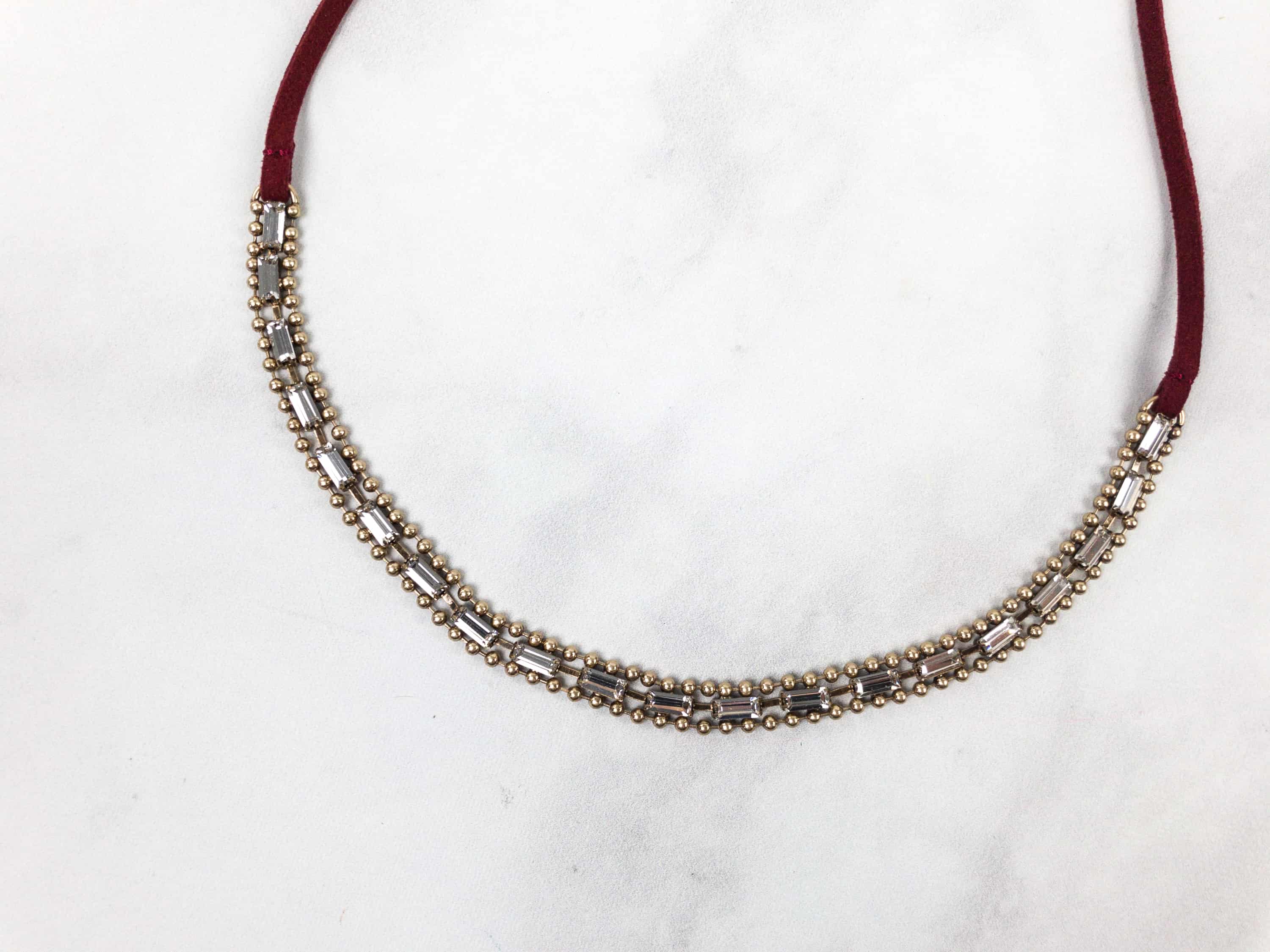 It is made from burgundy faux suede with clear crystals and an antique gold chain.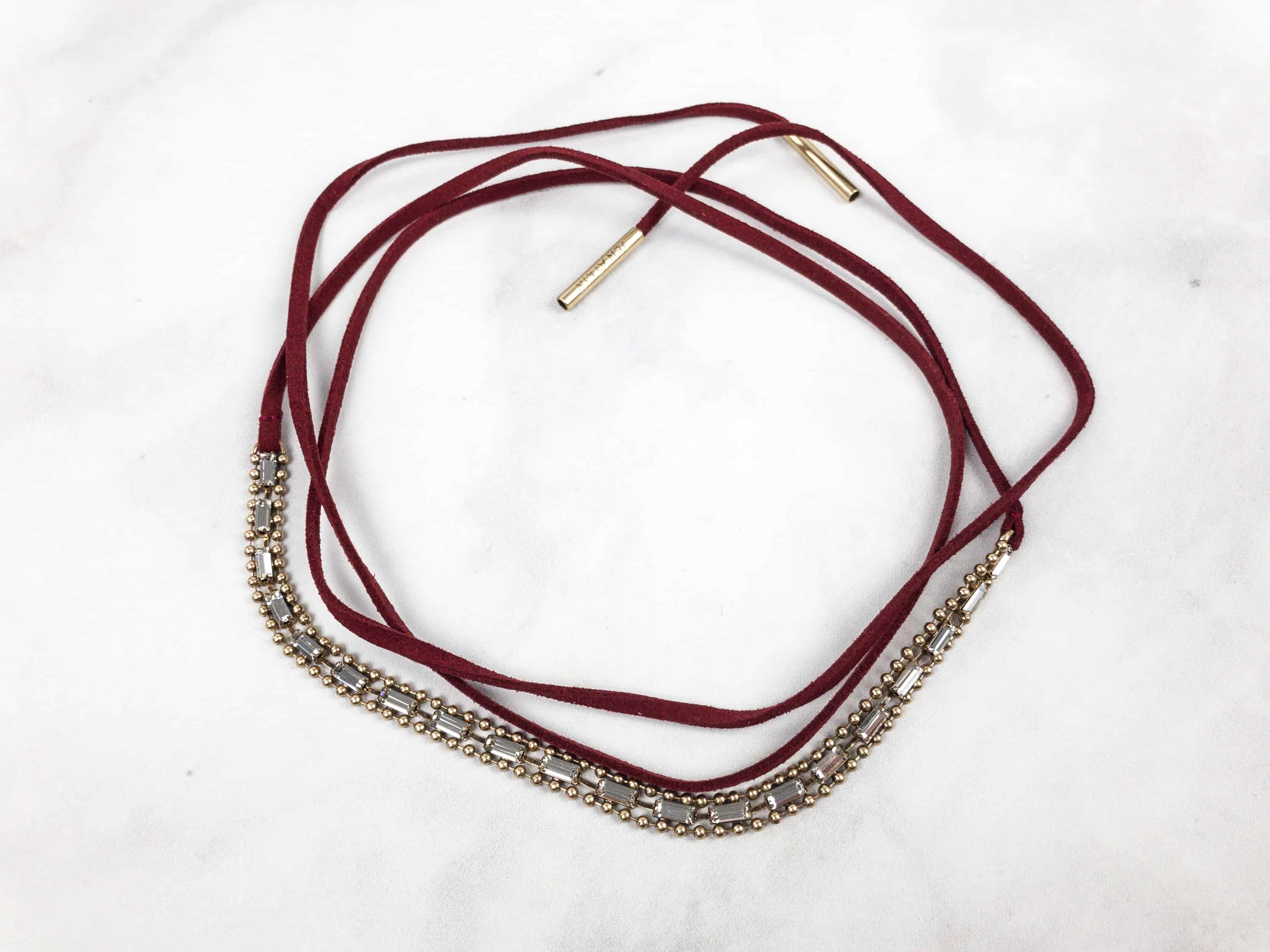 It measures approximately 60″ long.
You can actually get creative and experiment on how you would want to use it as an accessory. It can also function as a belt, or even as a multi-layered or wrap bracelet! Seasonally, I felt it was transitional – the burgundy is really a fall color, but it matches well with the duster, so it can bring us from cold (will it ever end?!) to warm weather!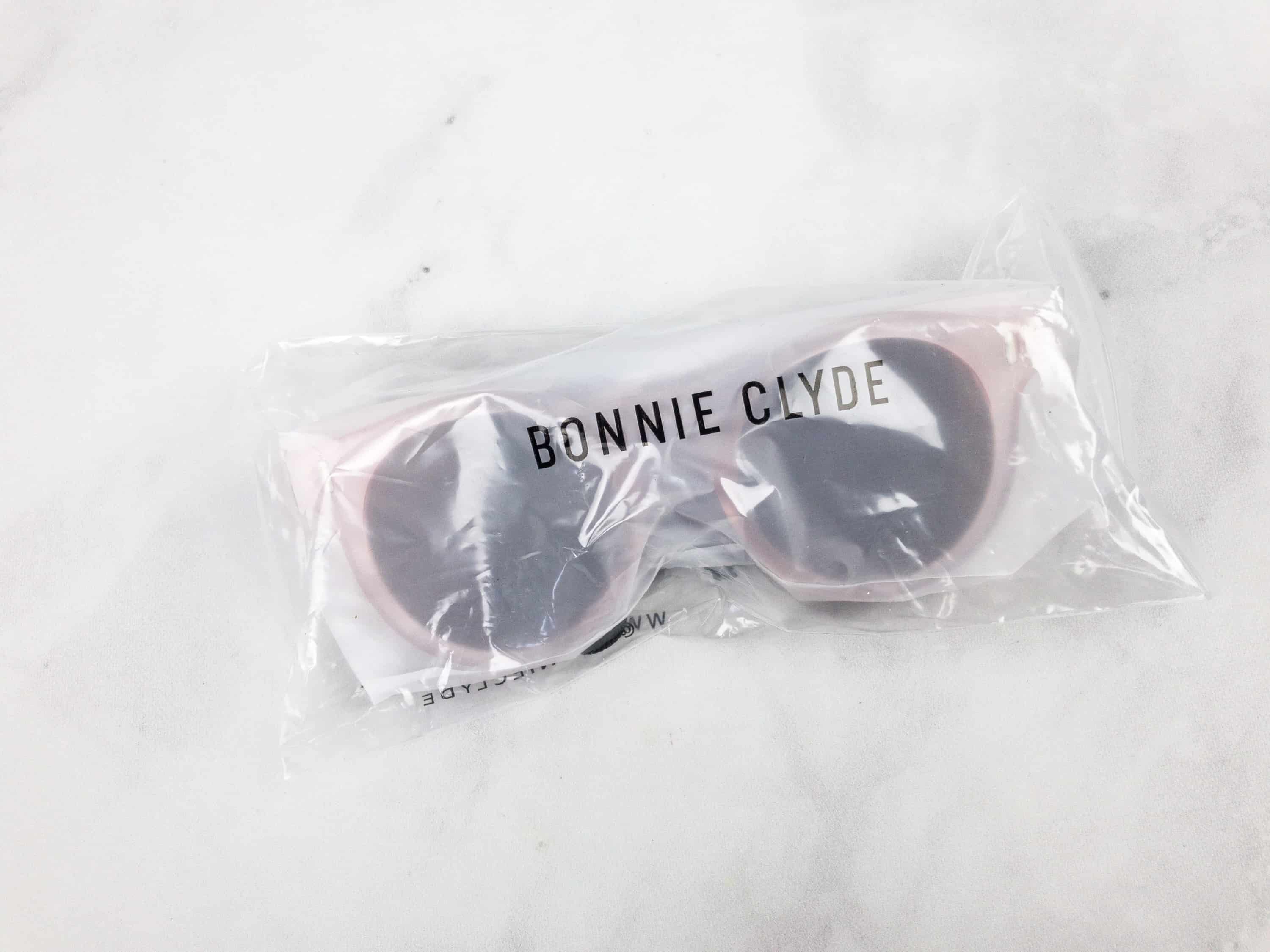 Bonnie Clyde The Hill Exclusive Sunglasses ($64) These chic sunglasses look perfect with the duster! I can't wait for summer!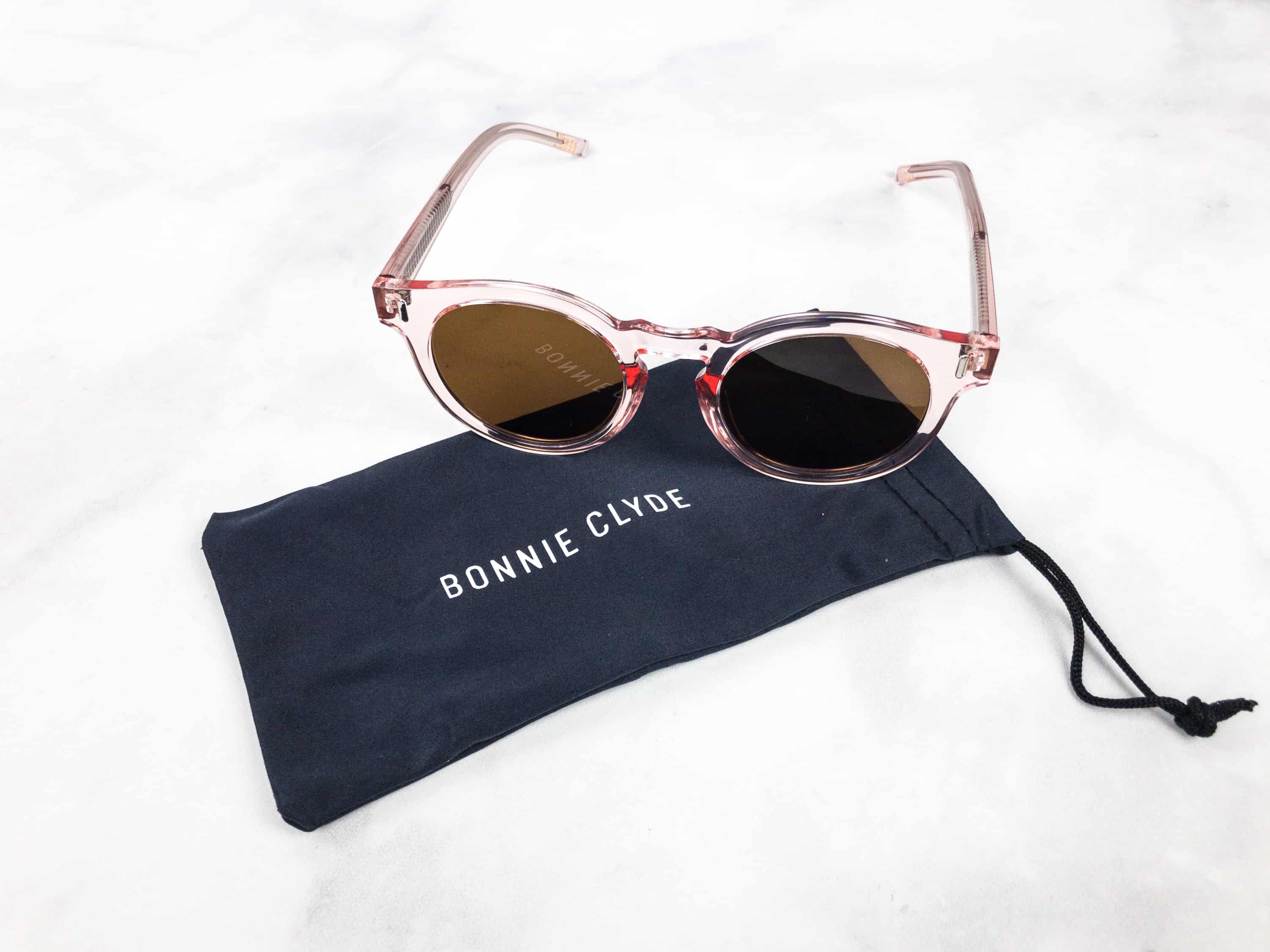 It comes with a pouch for safekeeping.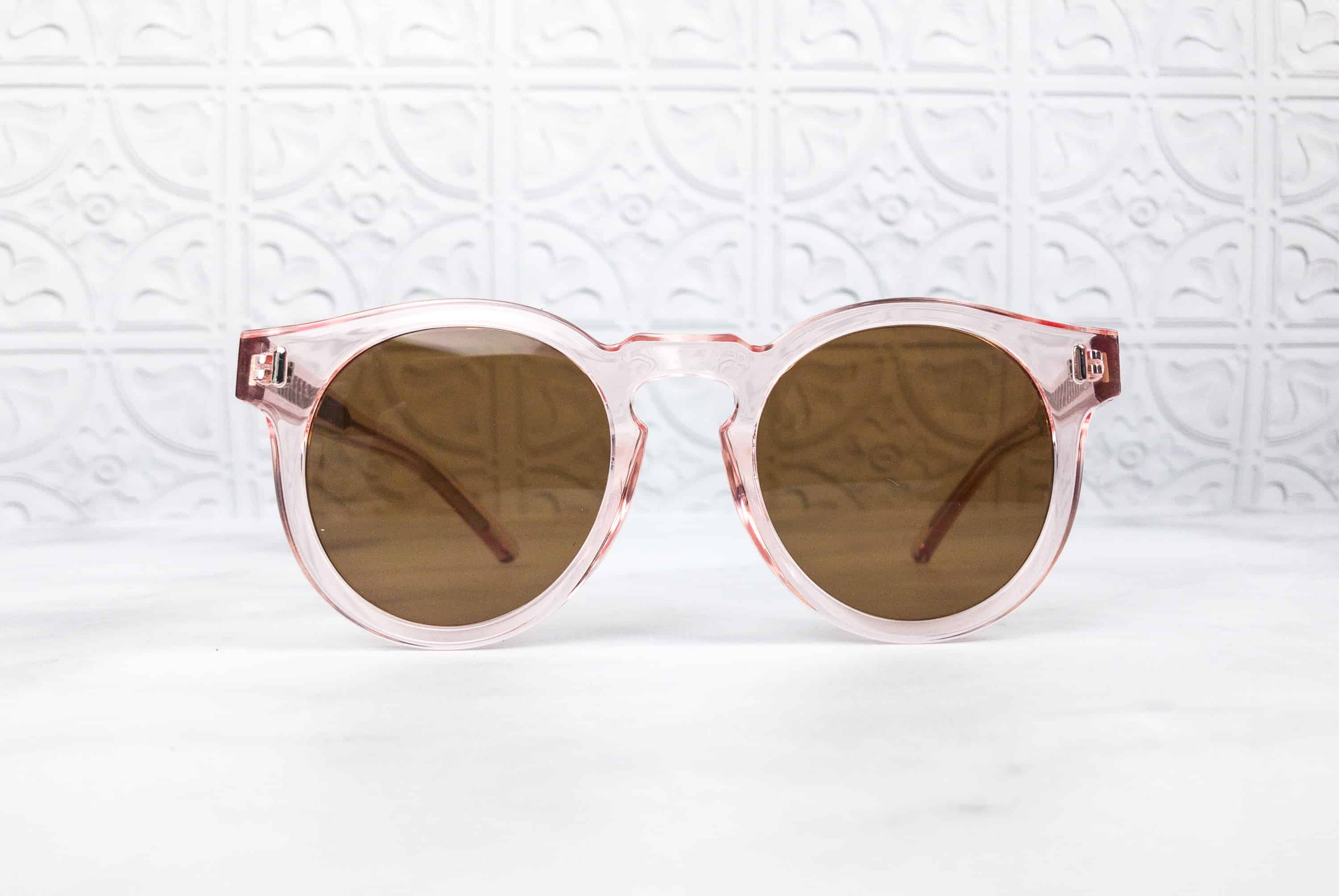 It looks quite unique with its clear pink frame, flat lenses, and a sharp keyhole.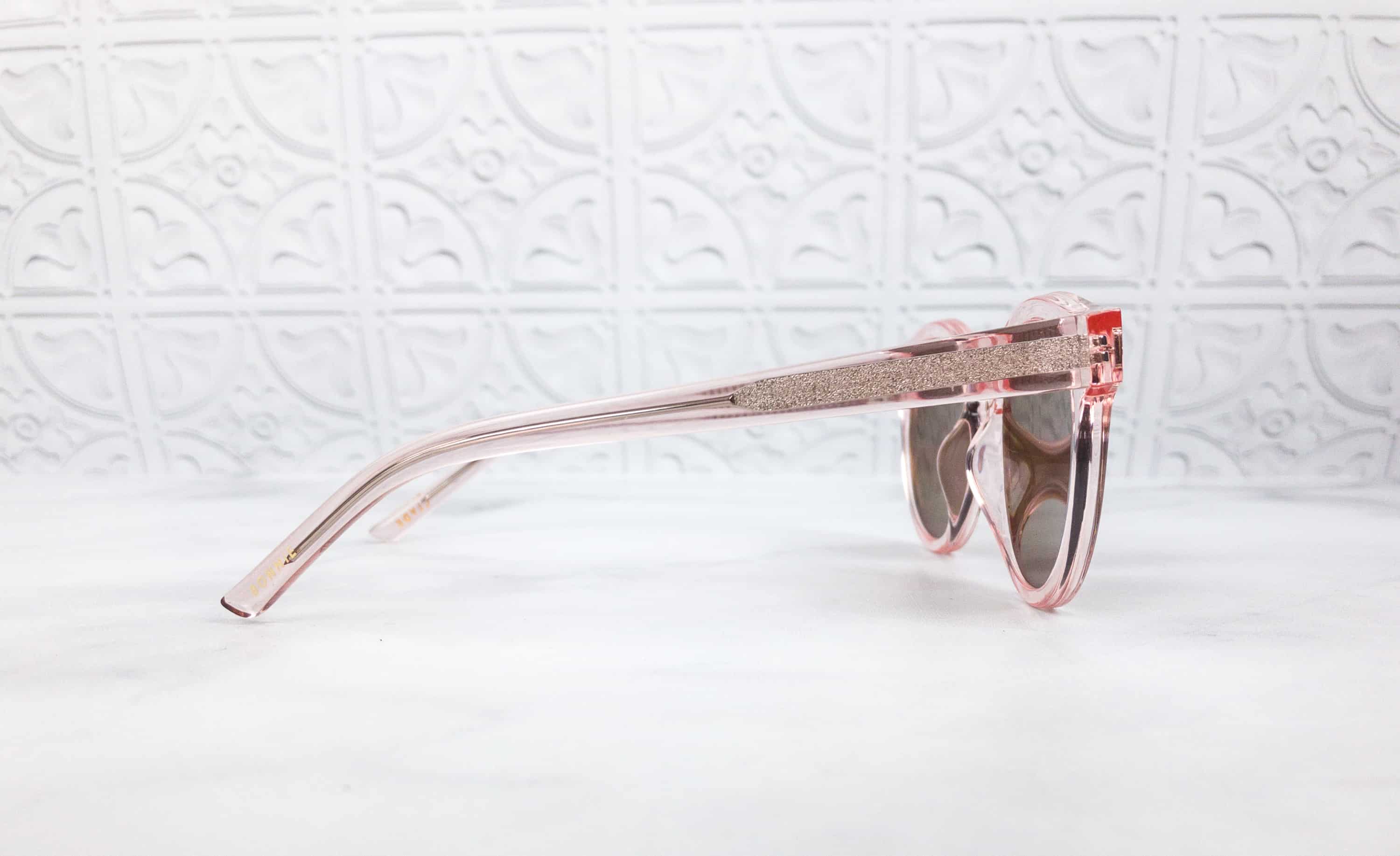 The frame's arms are shimmery too. This kind of style is perfect to add a little understated pizzaz to a sunny day!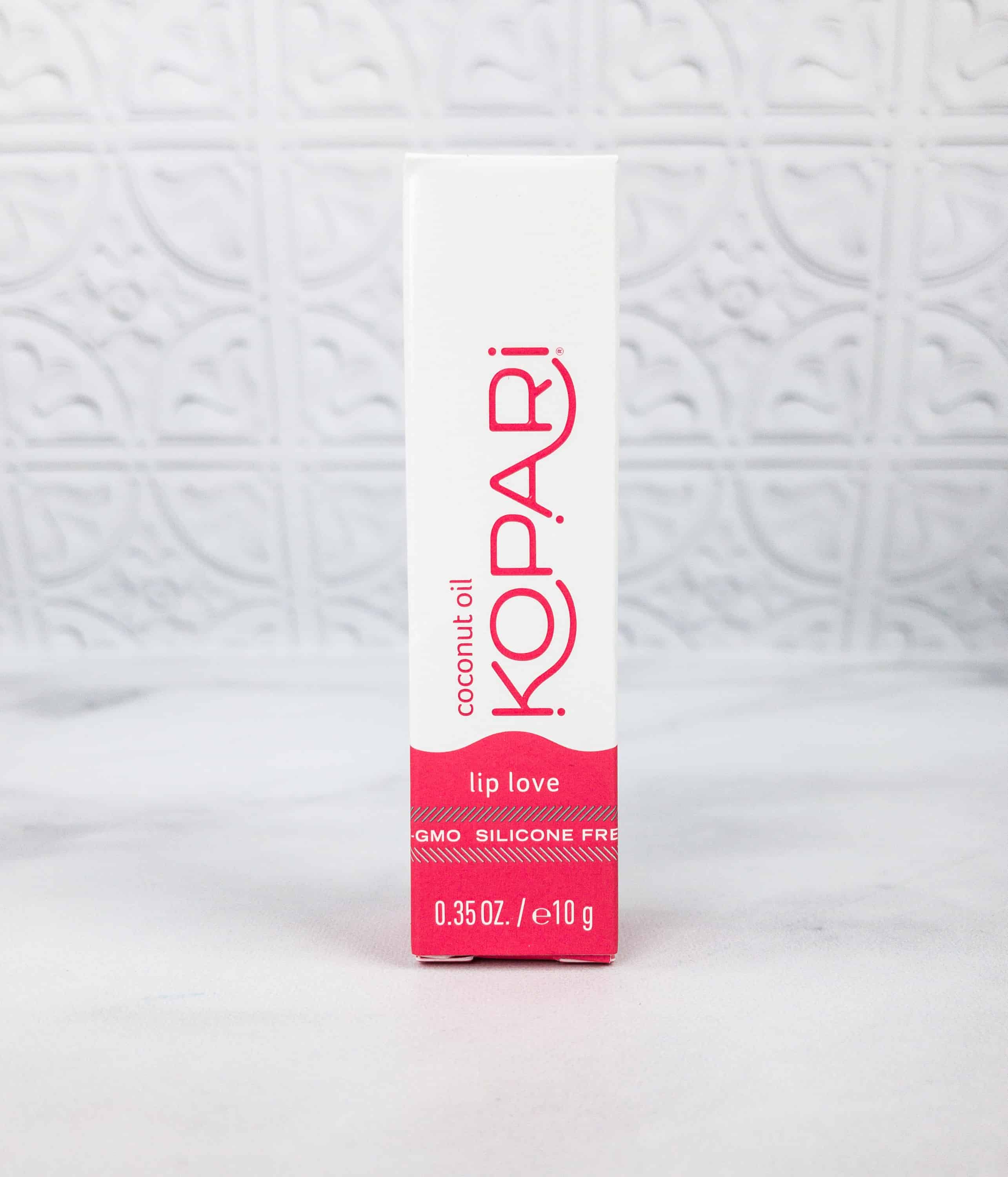 Kopari Lip Love ($12)  There are two full-size items from Kopari in this season's box! Every Kopari product starts with 100% pure, organic coconut oil sourced from the Philippines.
This lip gloss isn't sticky, and gives the right amount of moisture so lips will look healthy and supple. It locks in moisture and it lasts a long time and is very hydrating!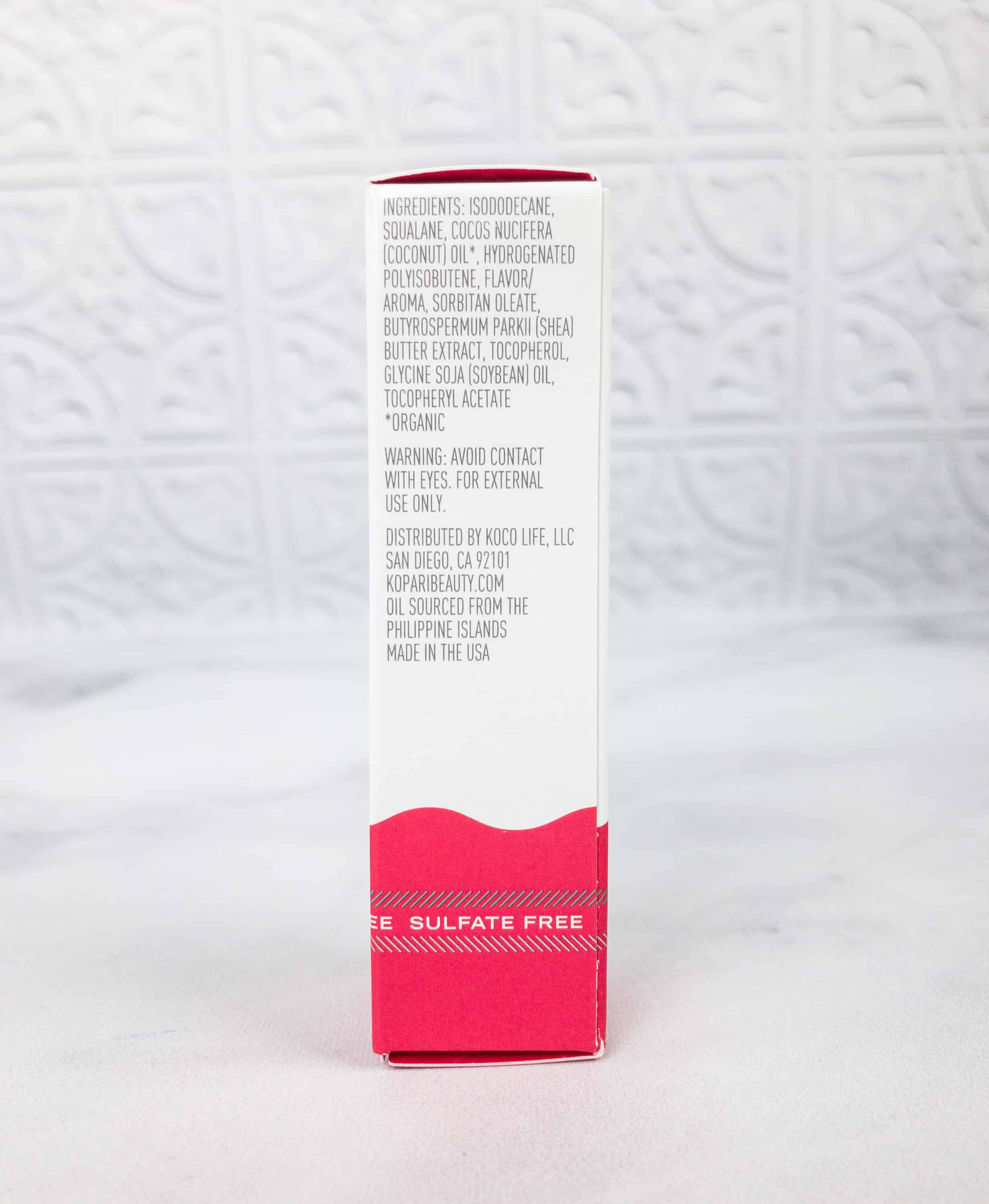 It has a subtle coconut flavor and contains Kopari's coconut oil, which has the highest fatty acid concentration of any oil on the planet to lock in moisture.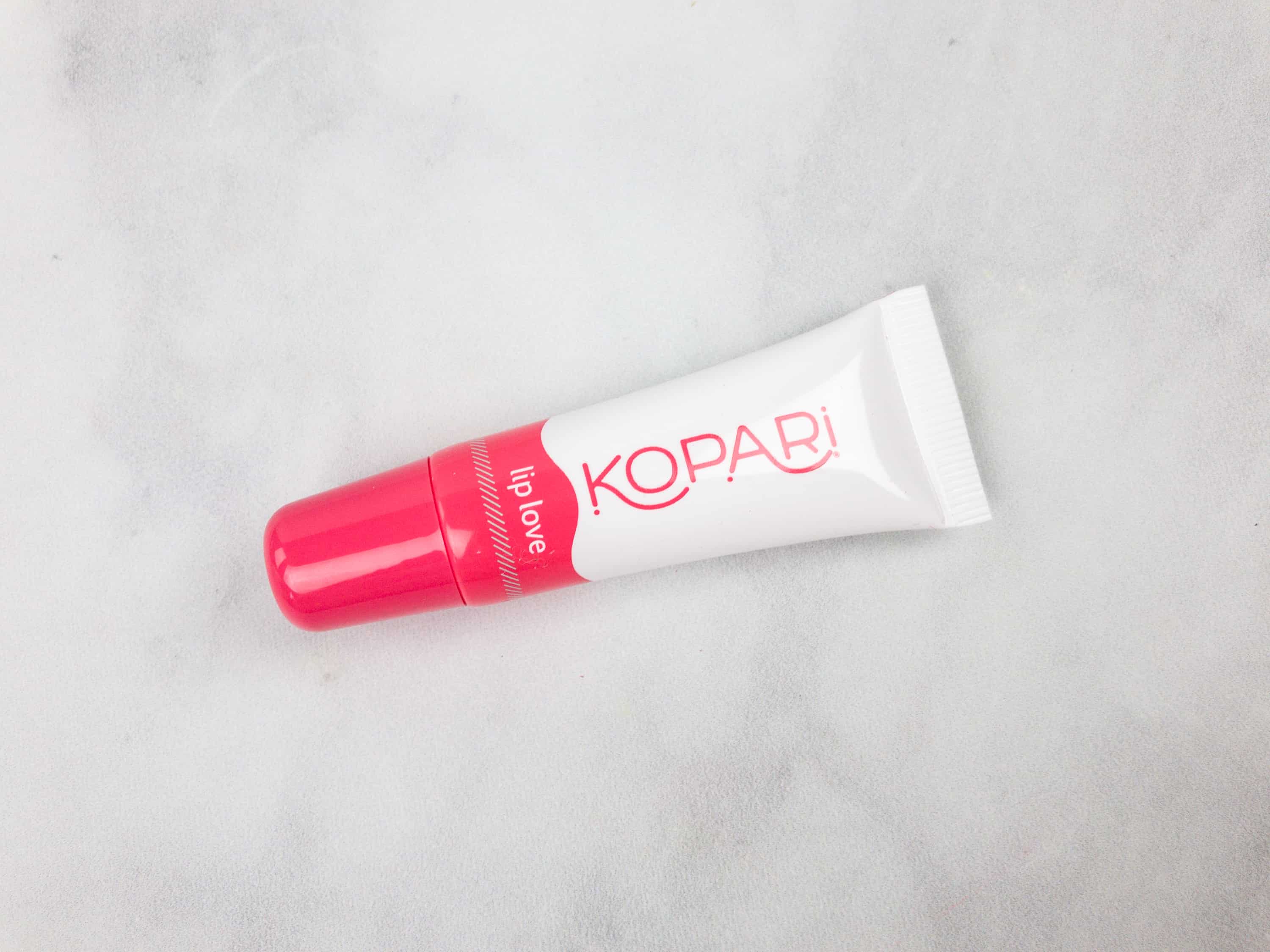 It doesn't contain parabens, sulfates, phthalates, silicone, gluten, and synthetic fragrances. It's 100% vegan and non-GMO too.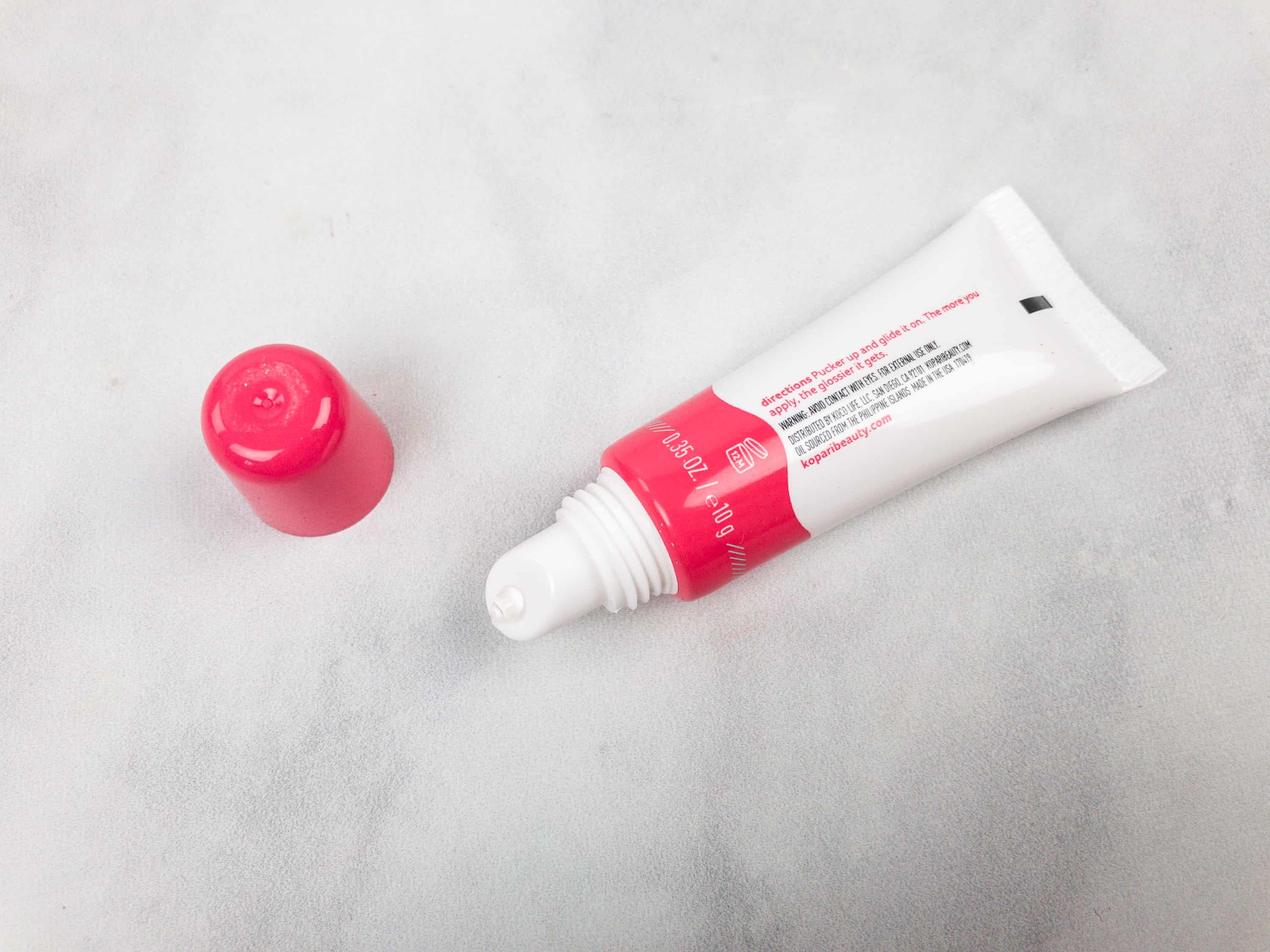 The tube can be easily kept inside bag pockets or in a purse, so you can easily pucker-up when needed.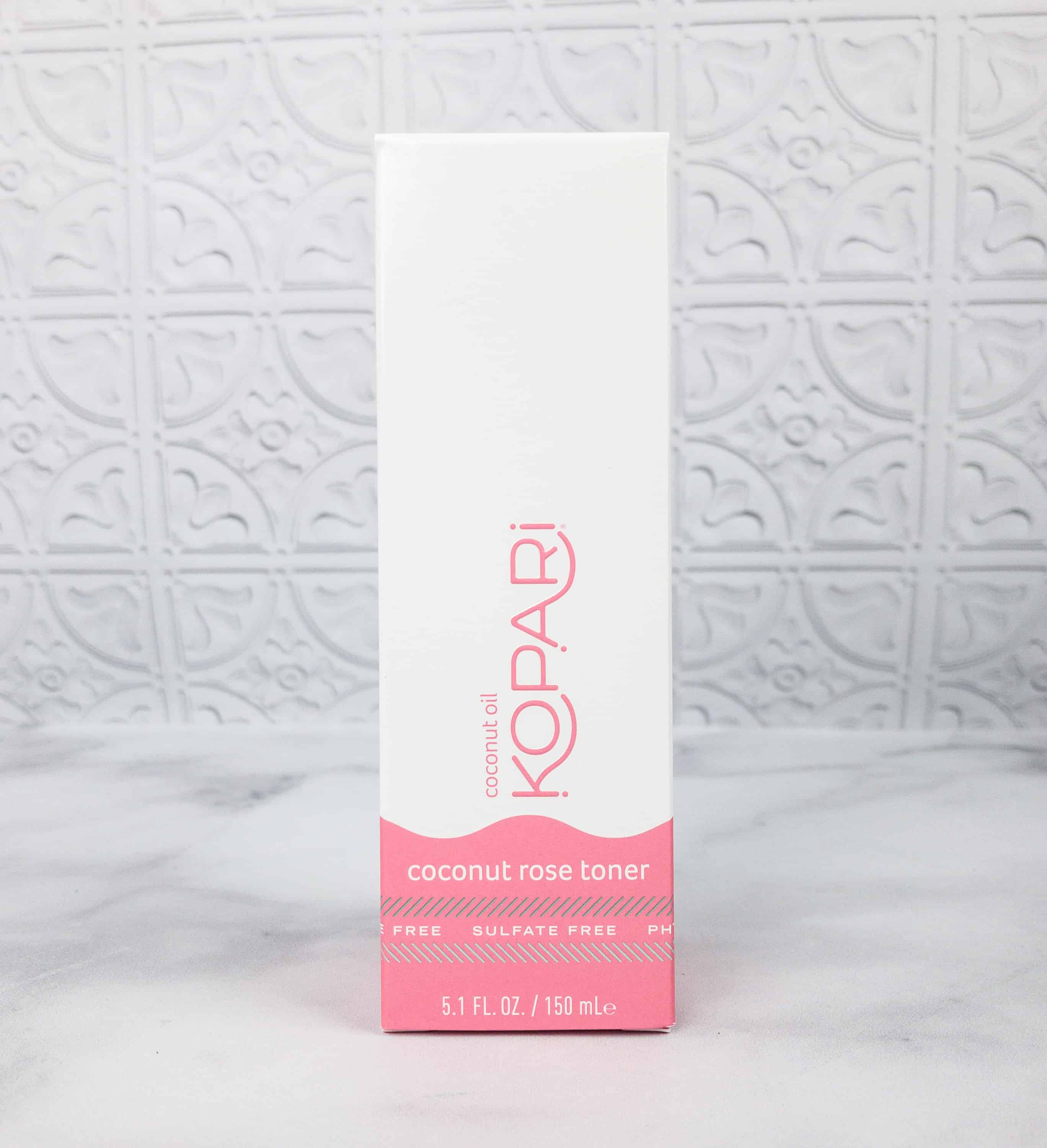 Kopri Coconut Rose Toner ($24) This coconut infused toner is great to use for normal, oily, combination, dry or sensitive skin. It helps relieve skin problems like dryness, redness, and uneven skin tone.
This toner can also be used as a face primer, setting spray, or just for a quick refresh throughout the day.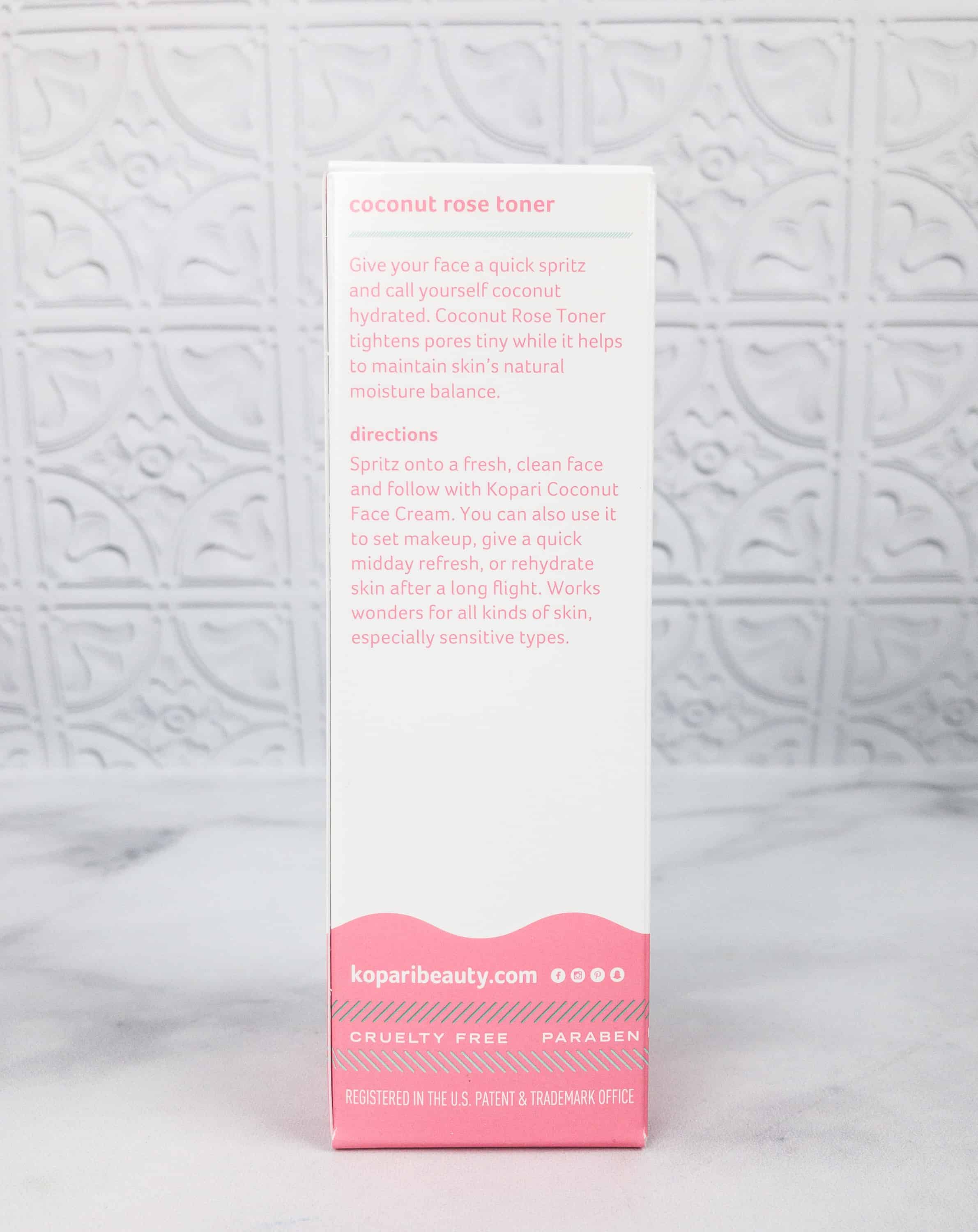 The formula is also vegan and alcohol-free and has a light rose scent.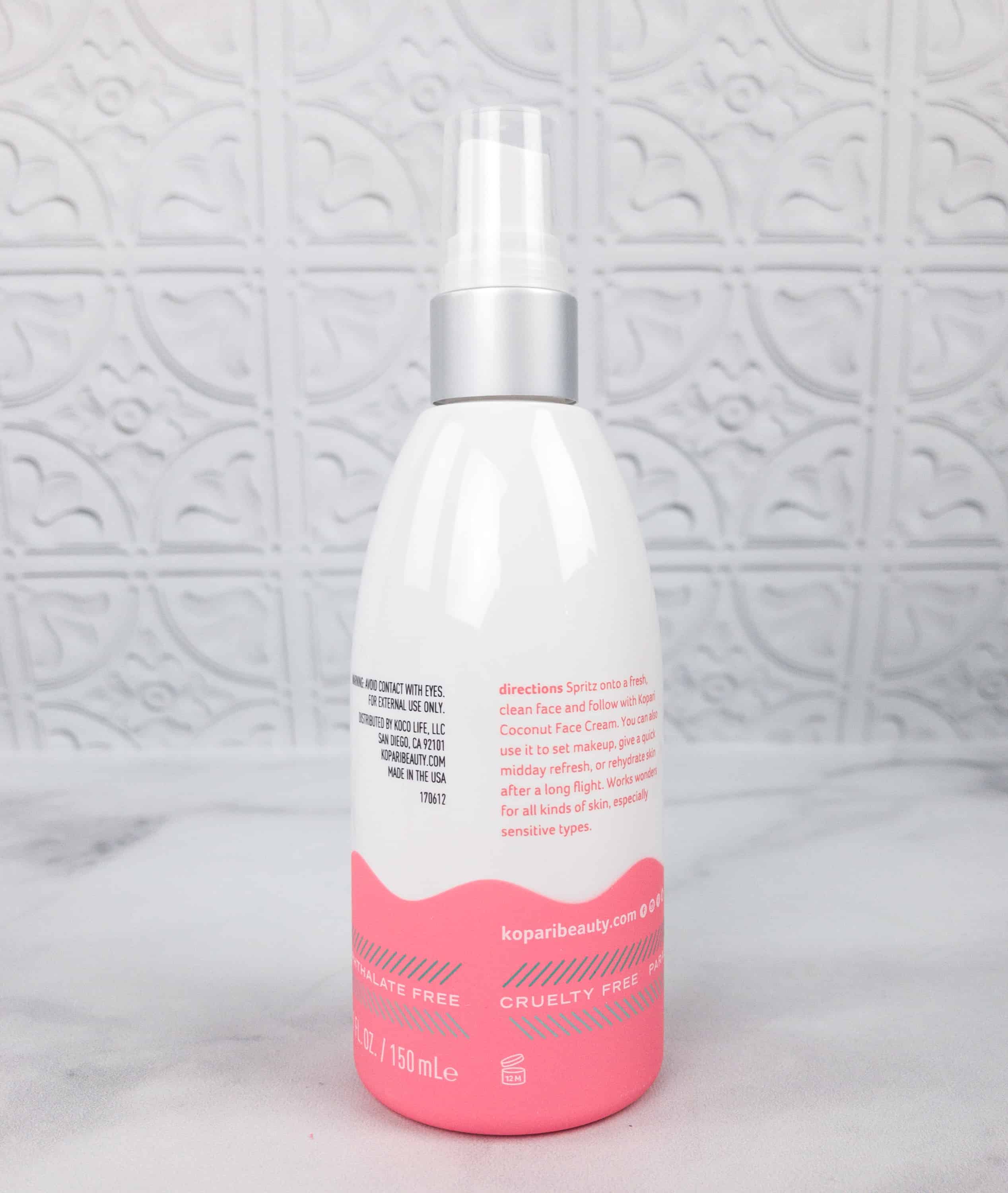 It comes in a easy spray bottle (hold about an arm's length away). I love misting!
This quarter's curation was all about fashion and skincare, with a retail price that reaches a whopping $413! If there's a stand-out, I think it's the duster and the sunglasses. It makes me look forward to better weather conditions in spring and summer! Of course, I also found the lip gloss and the toner useful. This box is always so well put together that you can just take everything, pile it on, and look great! This box is such a fashion lifesaver!
What was your favorite item in the Spring Box of Style?